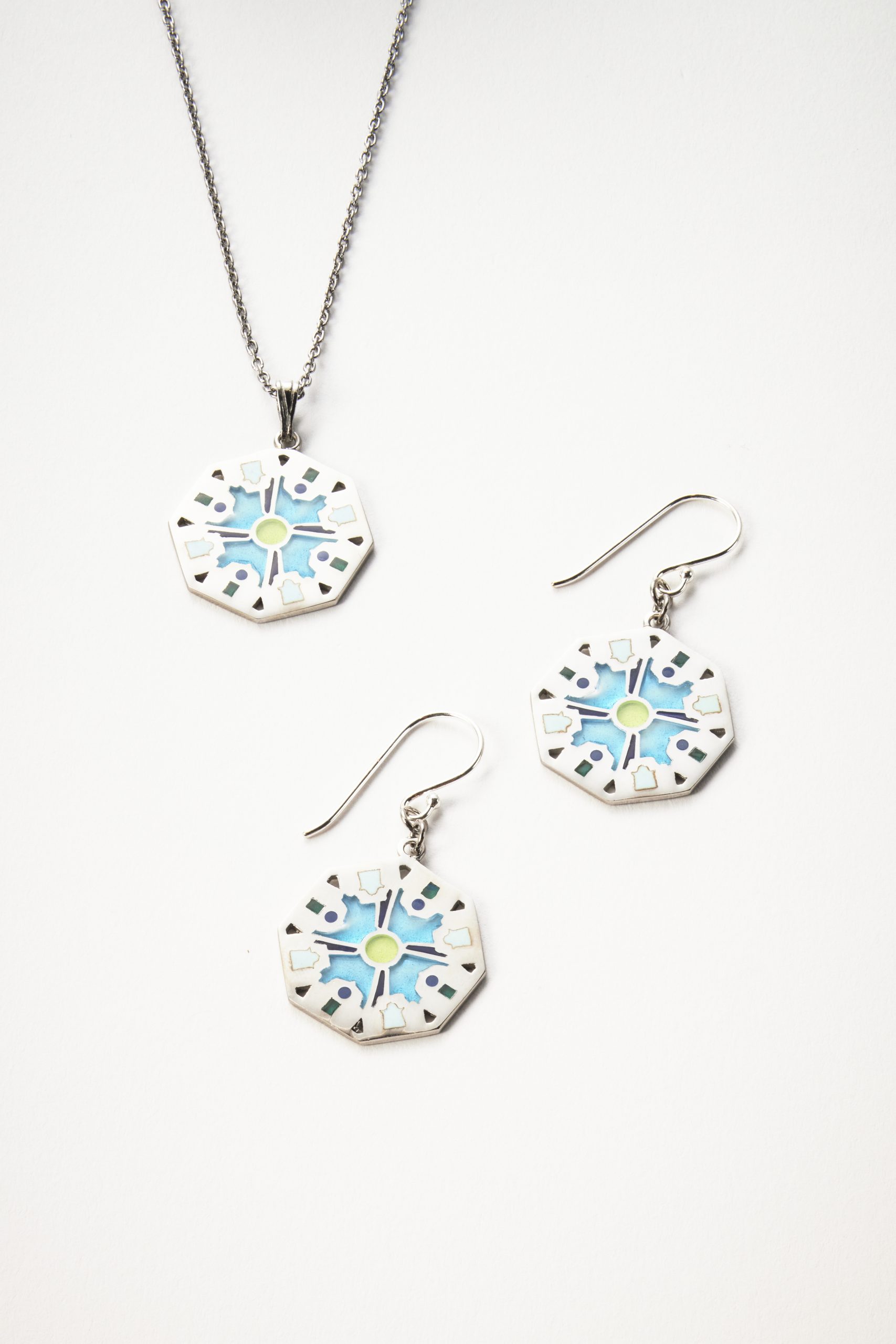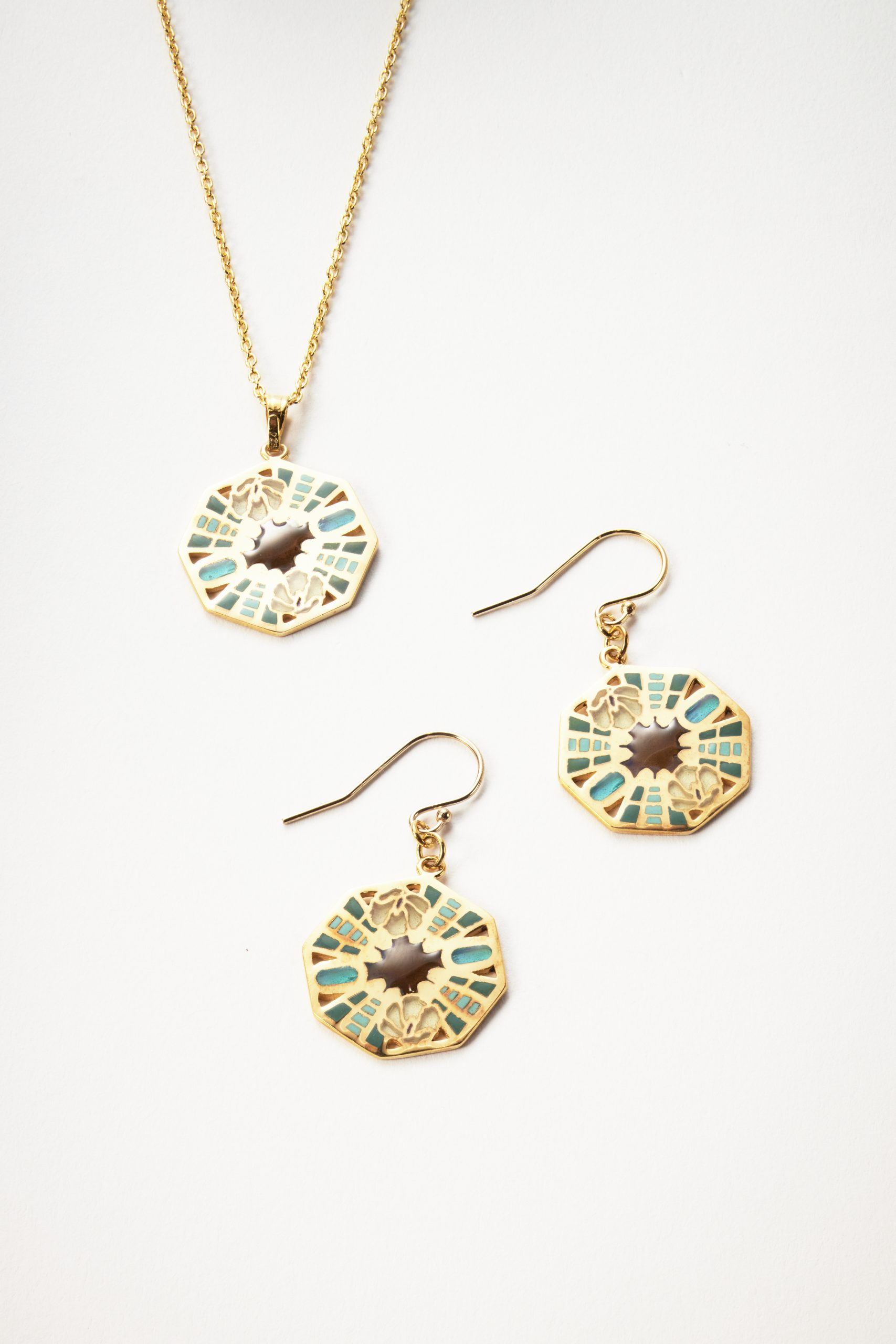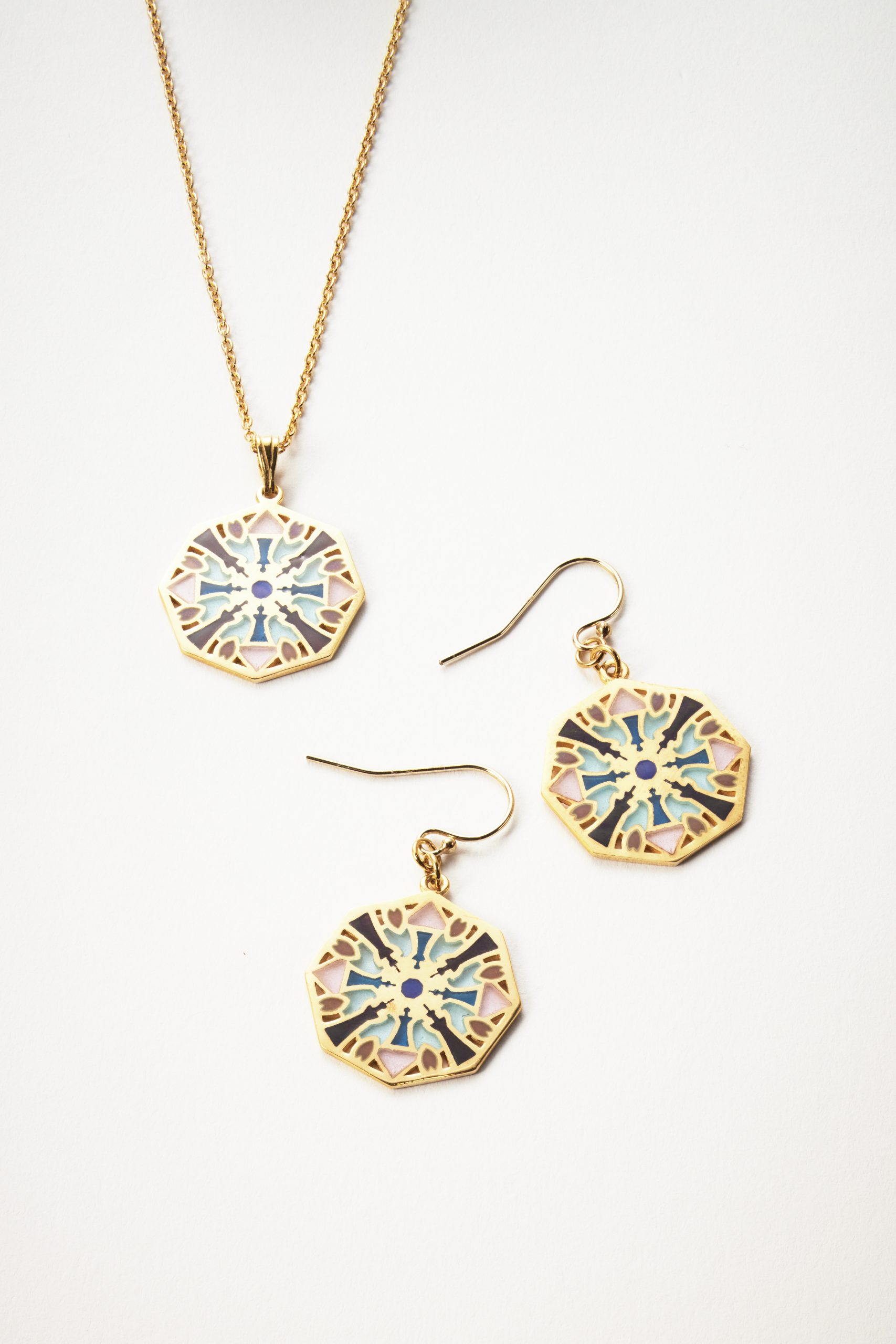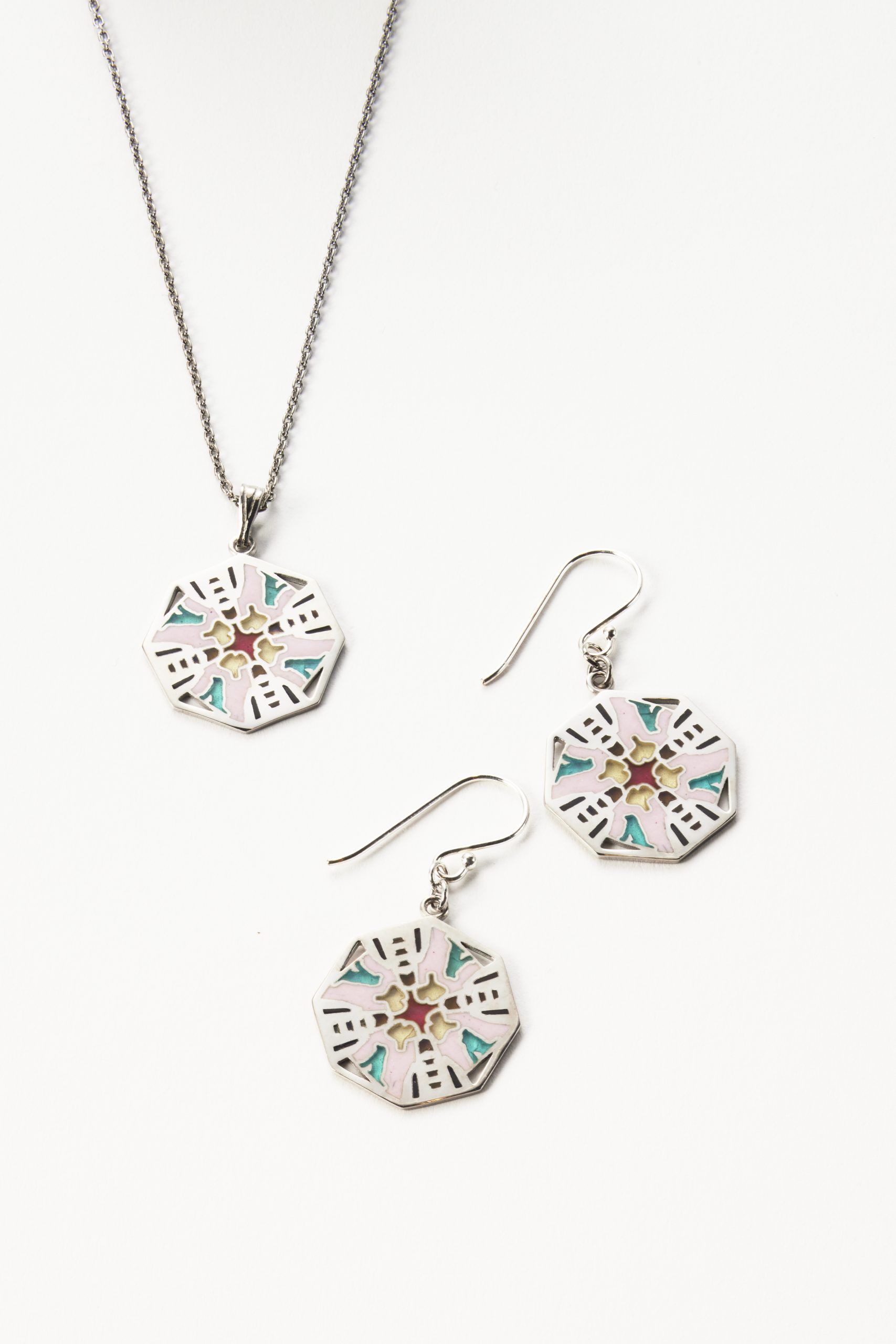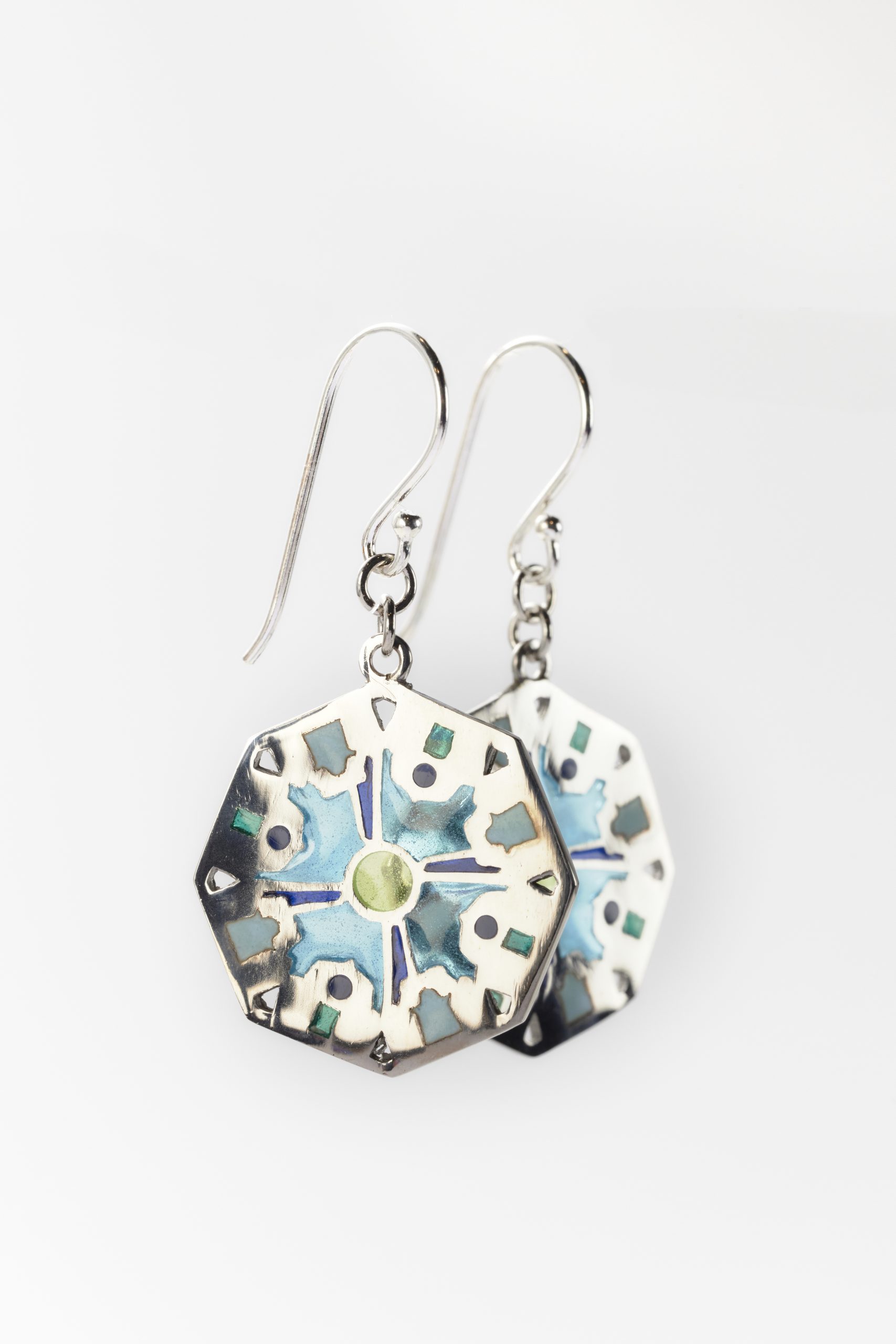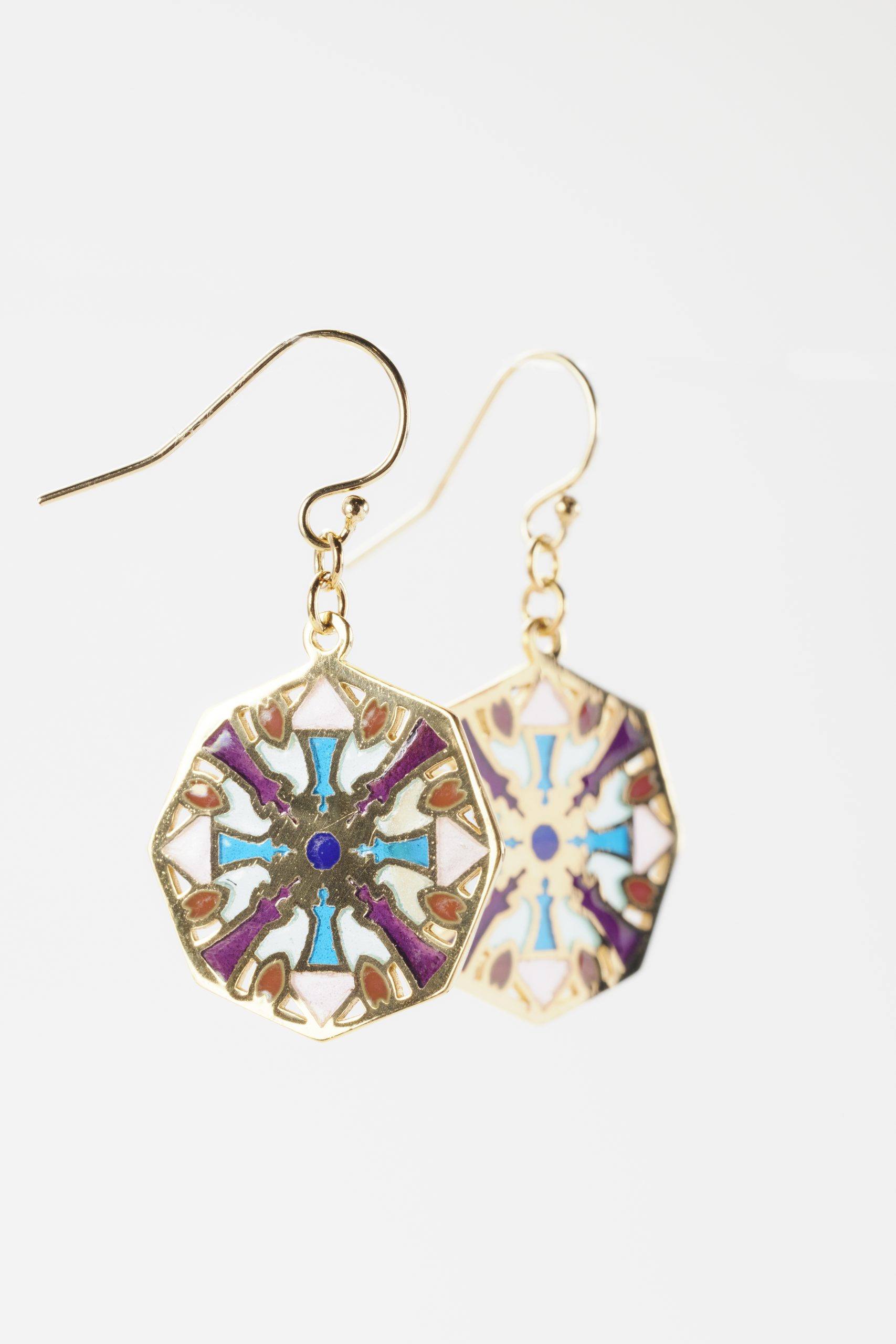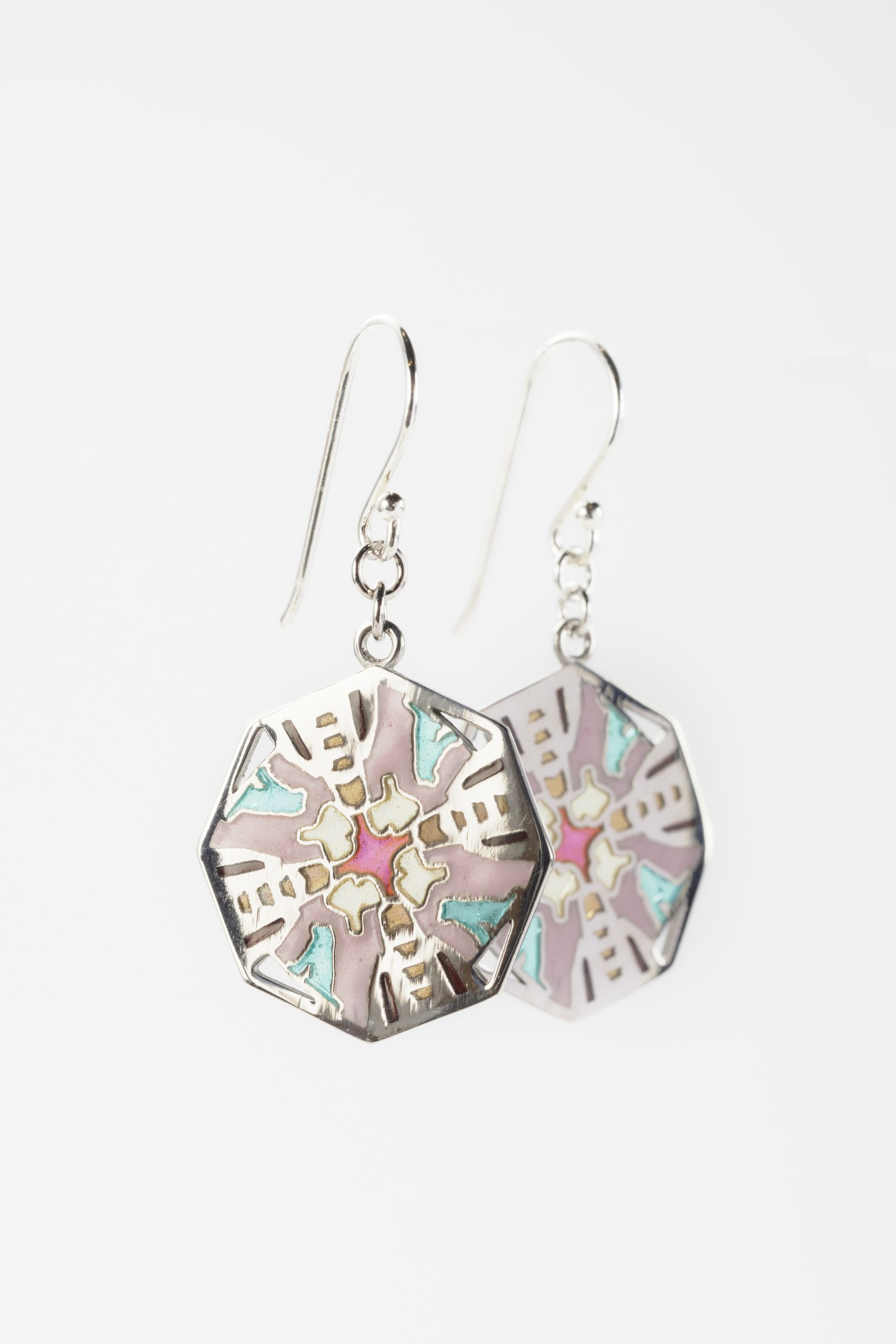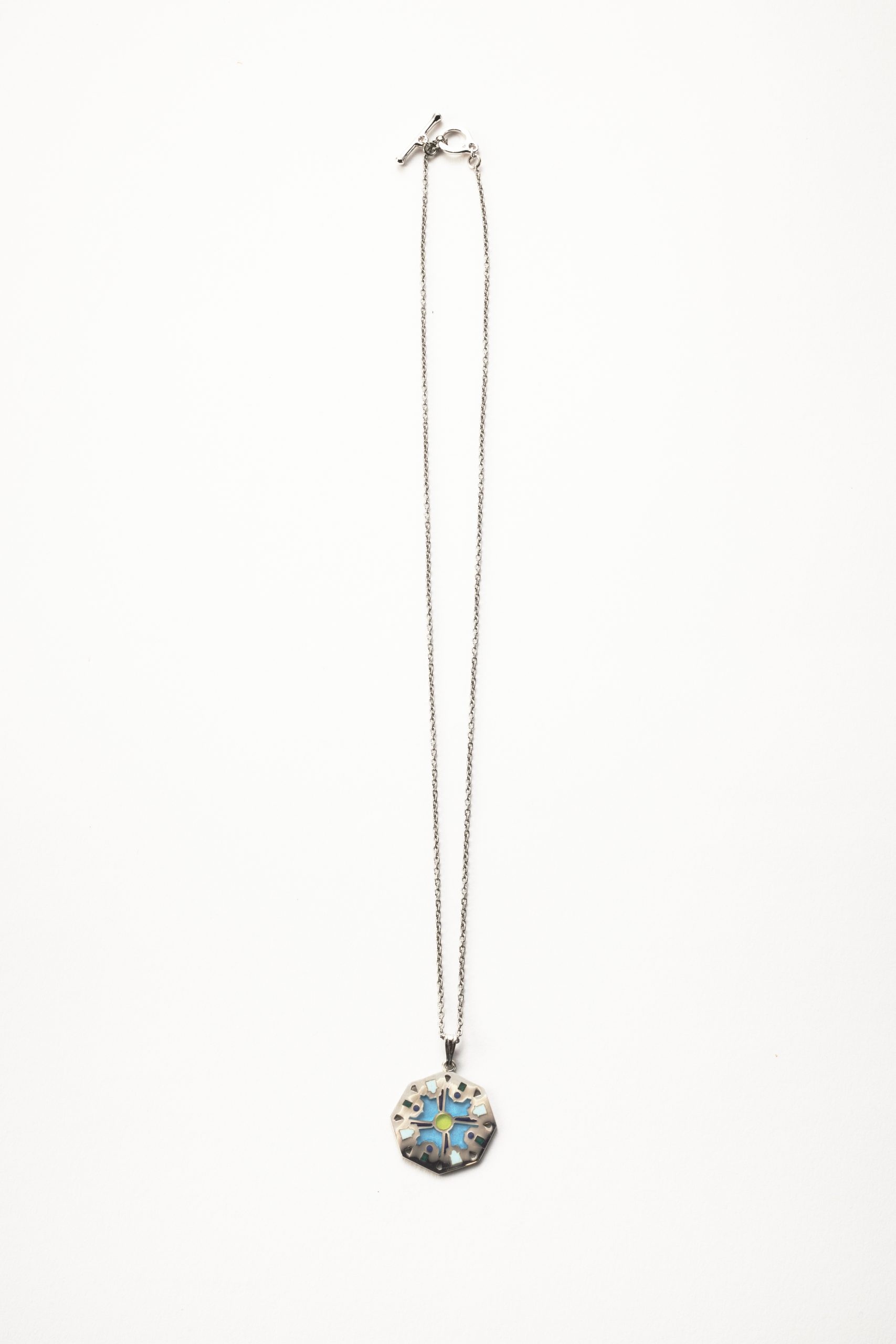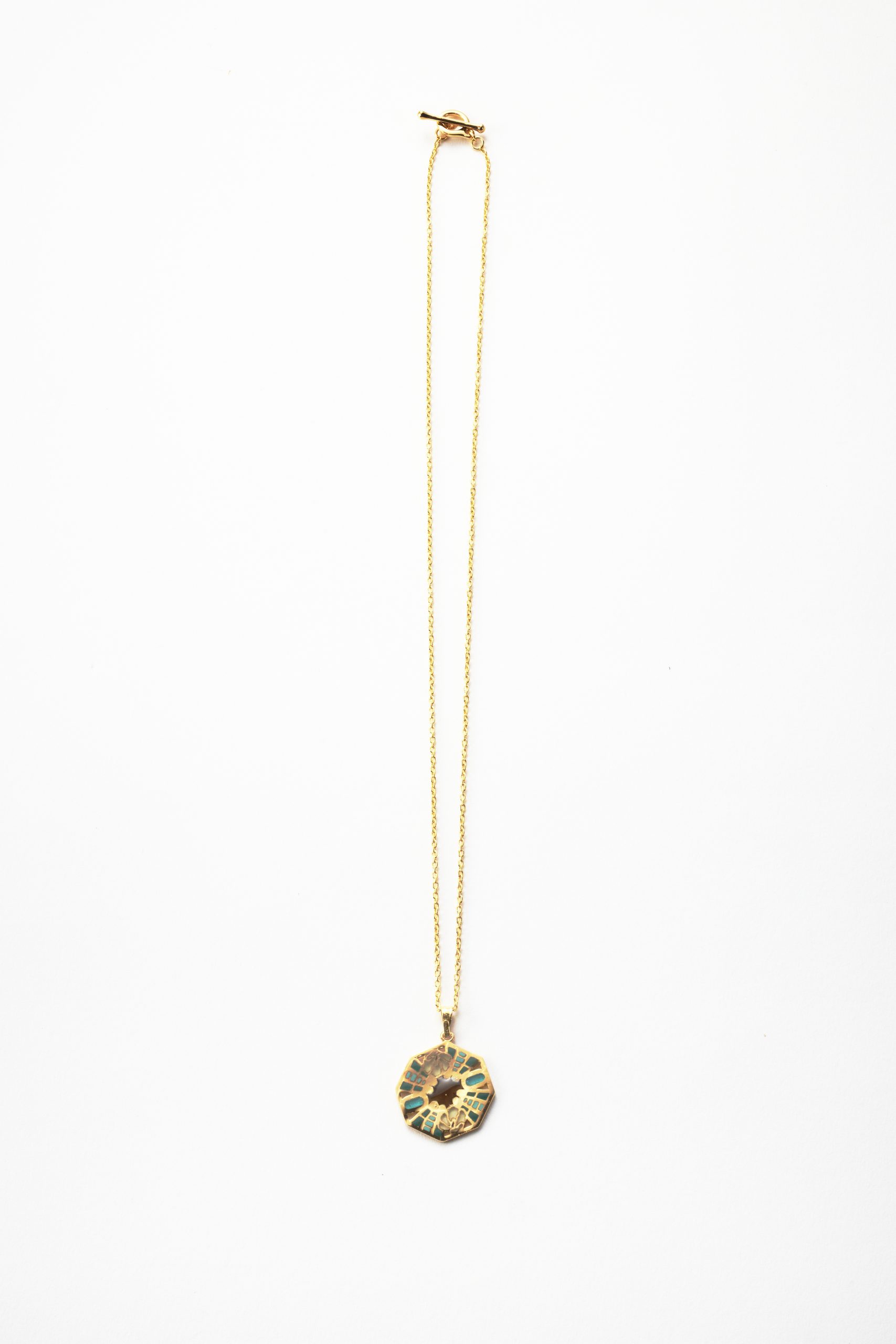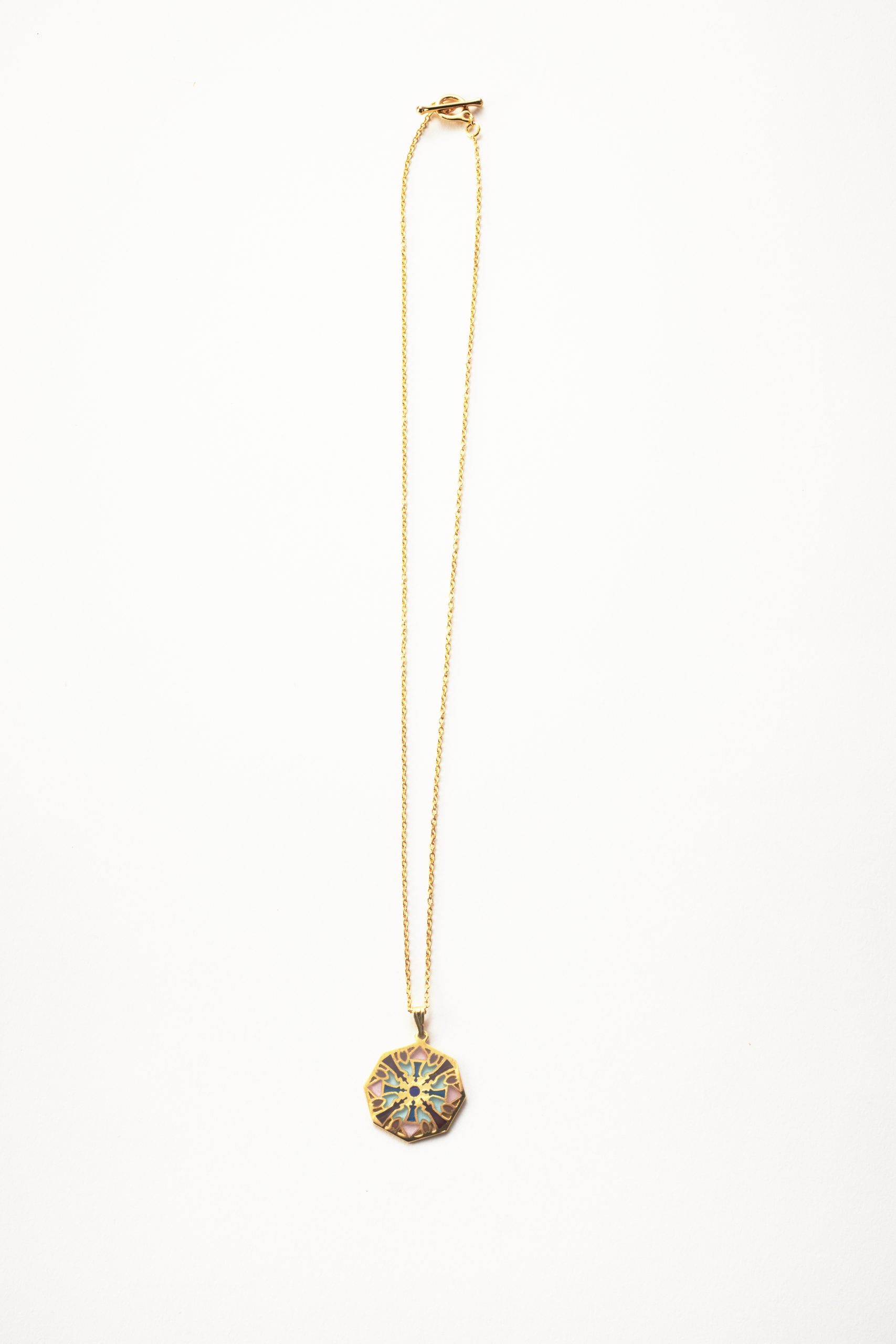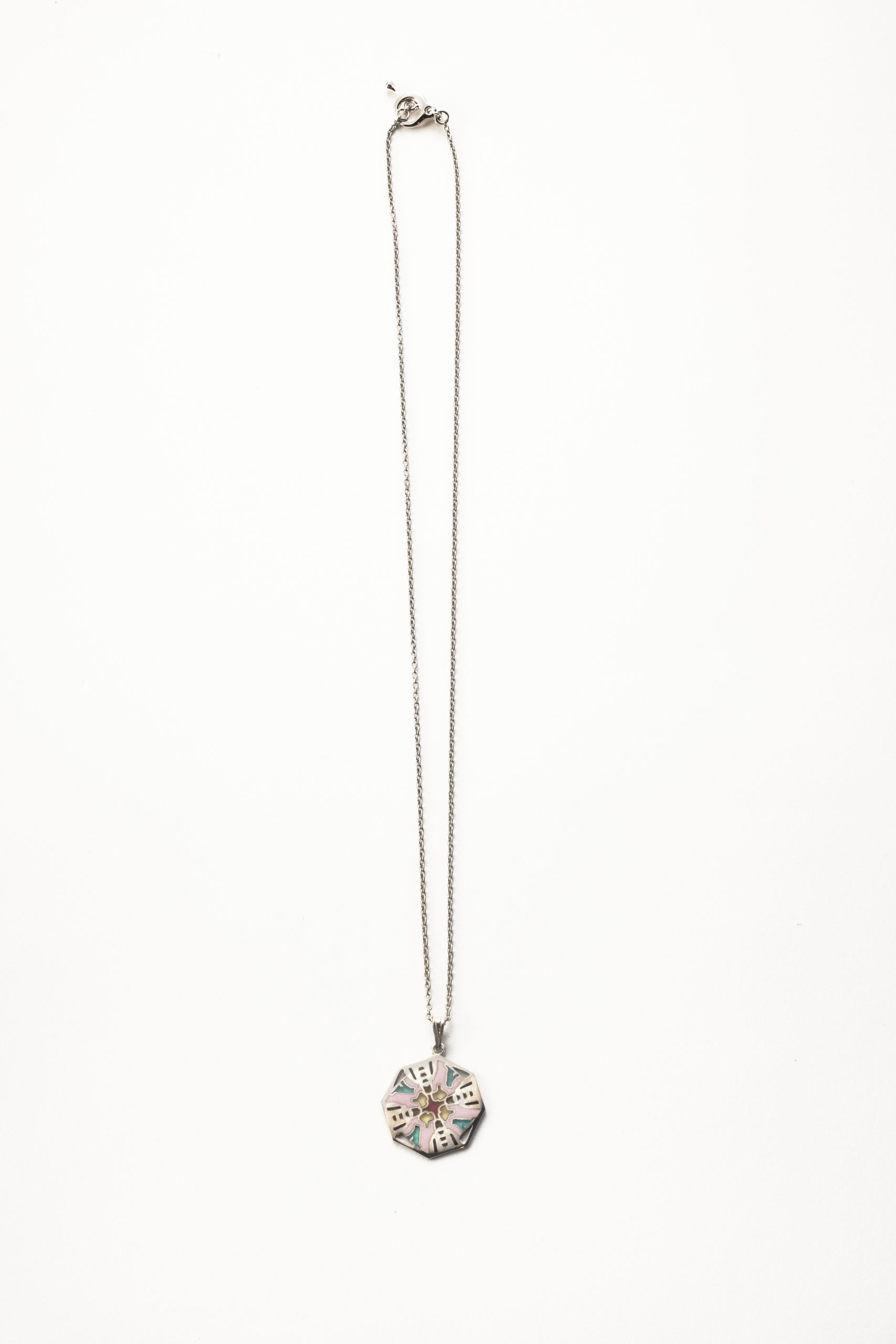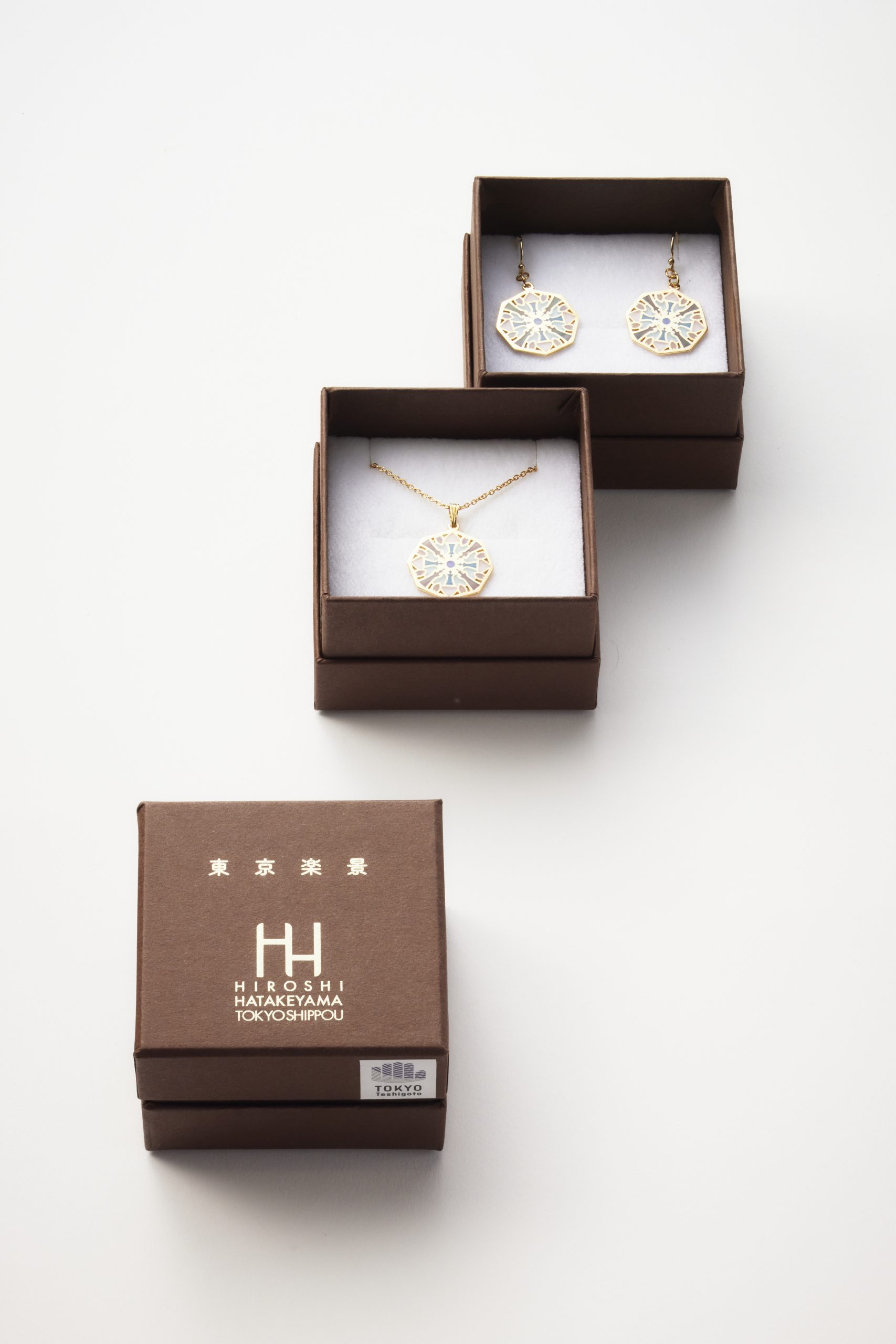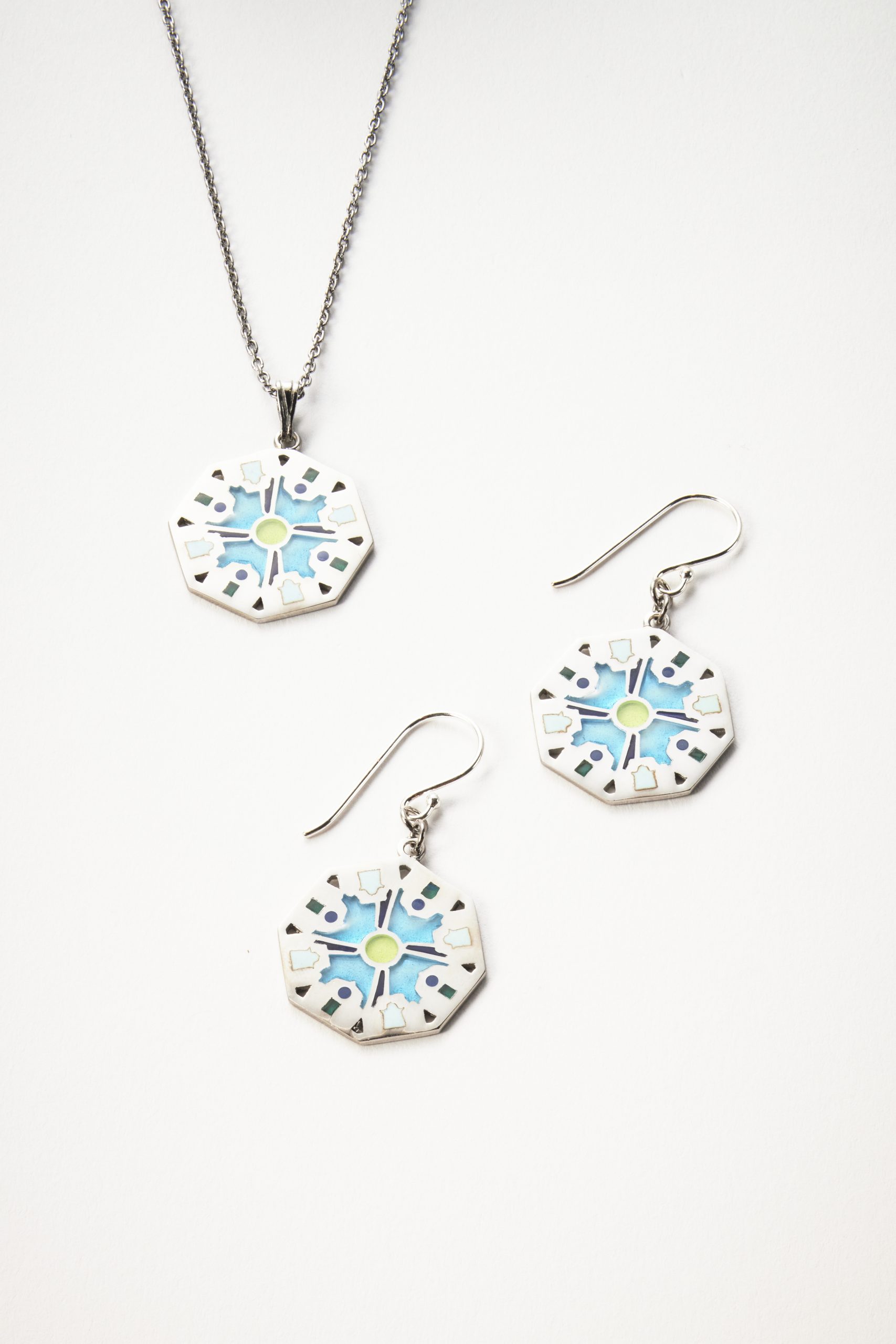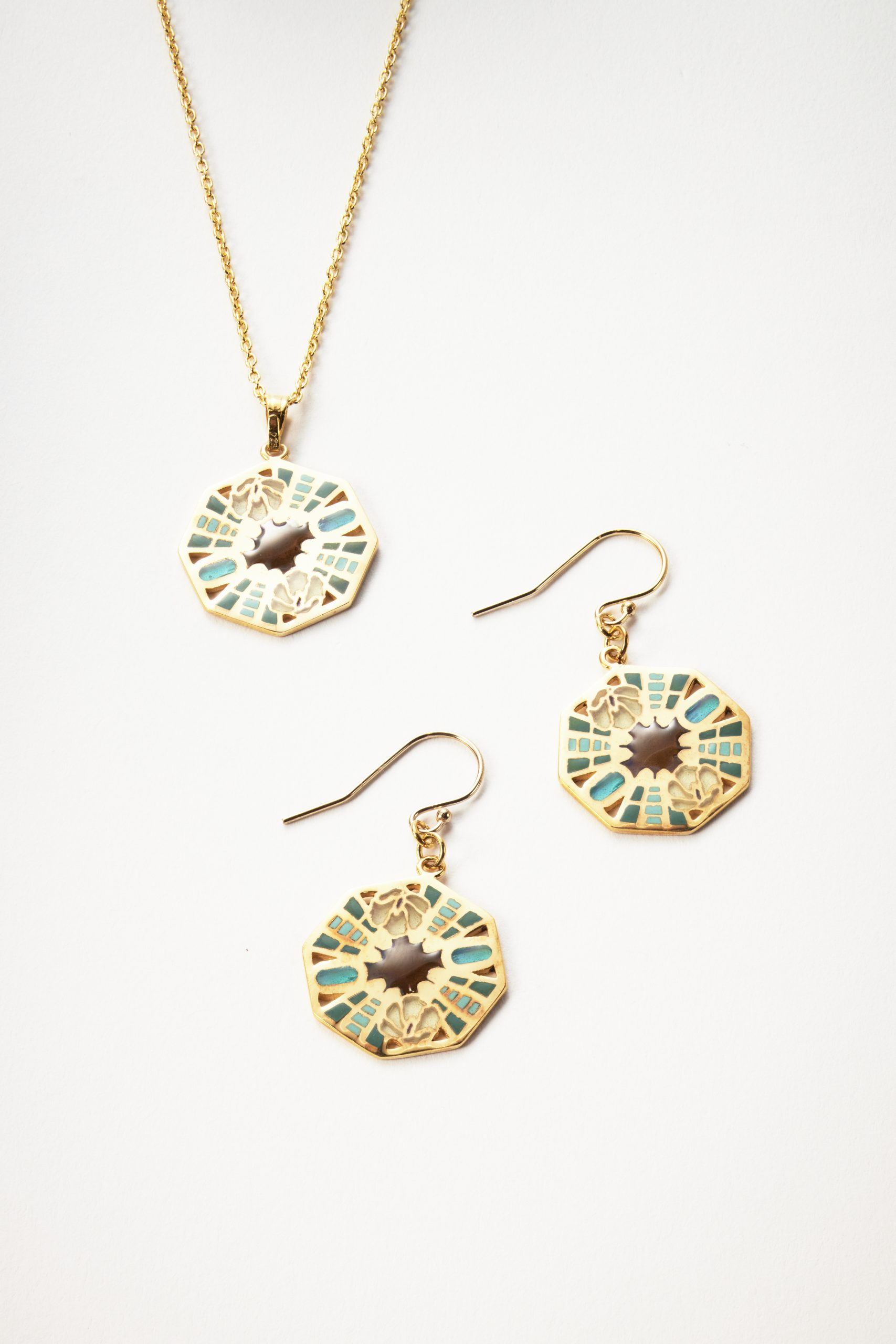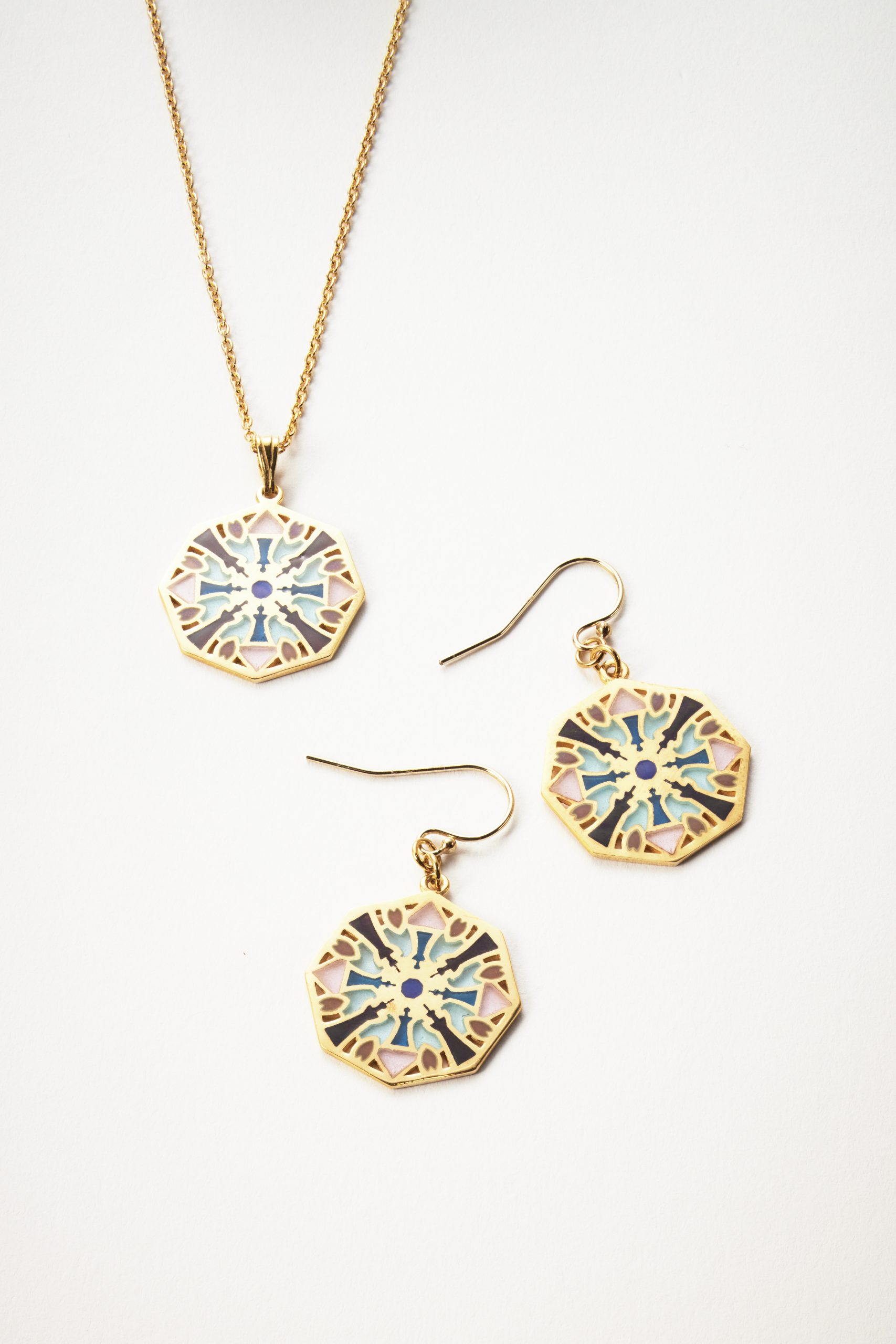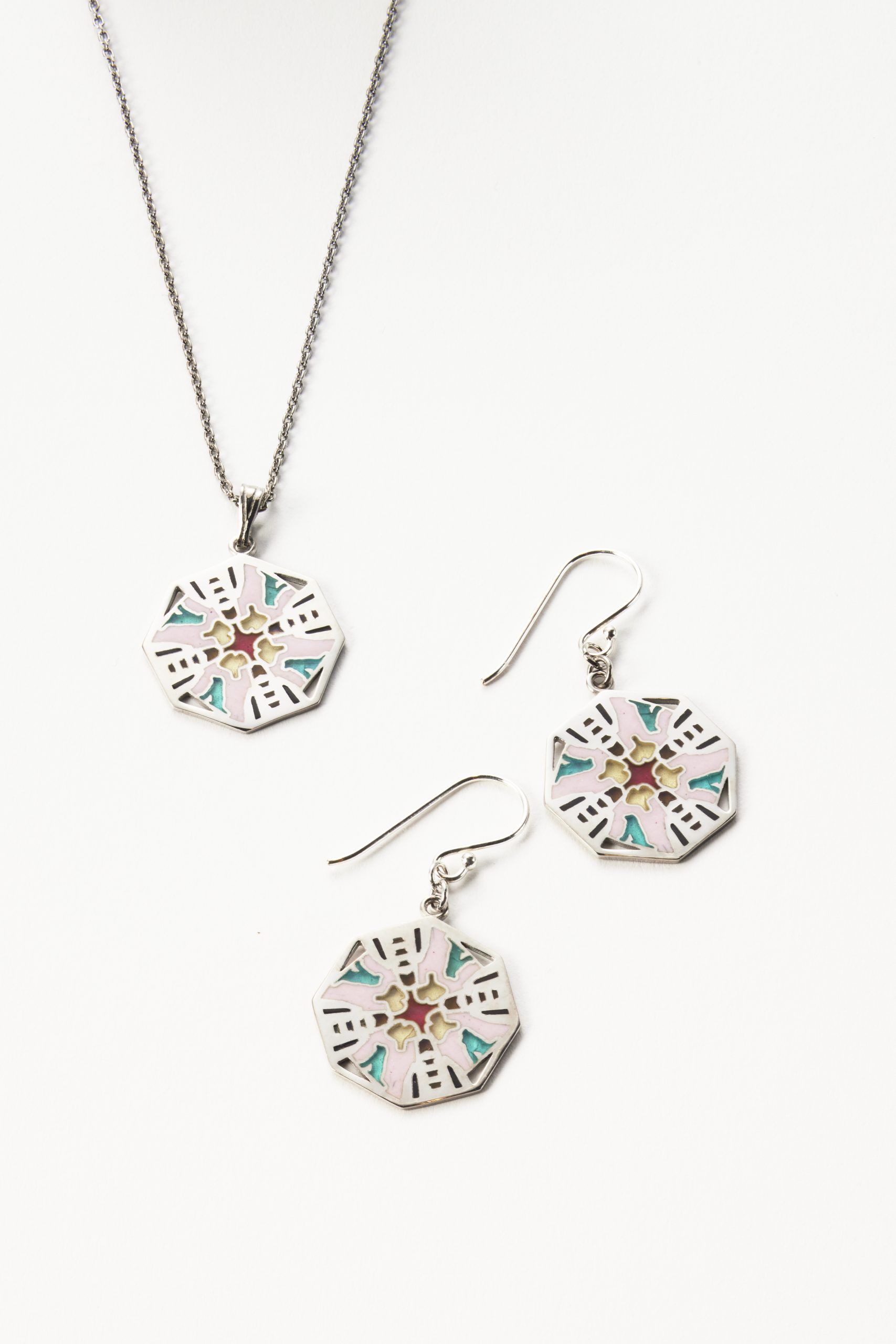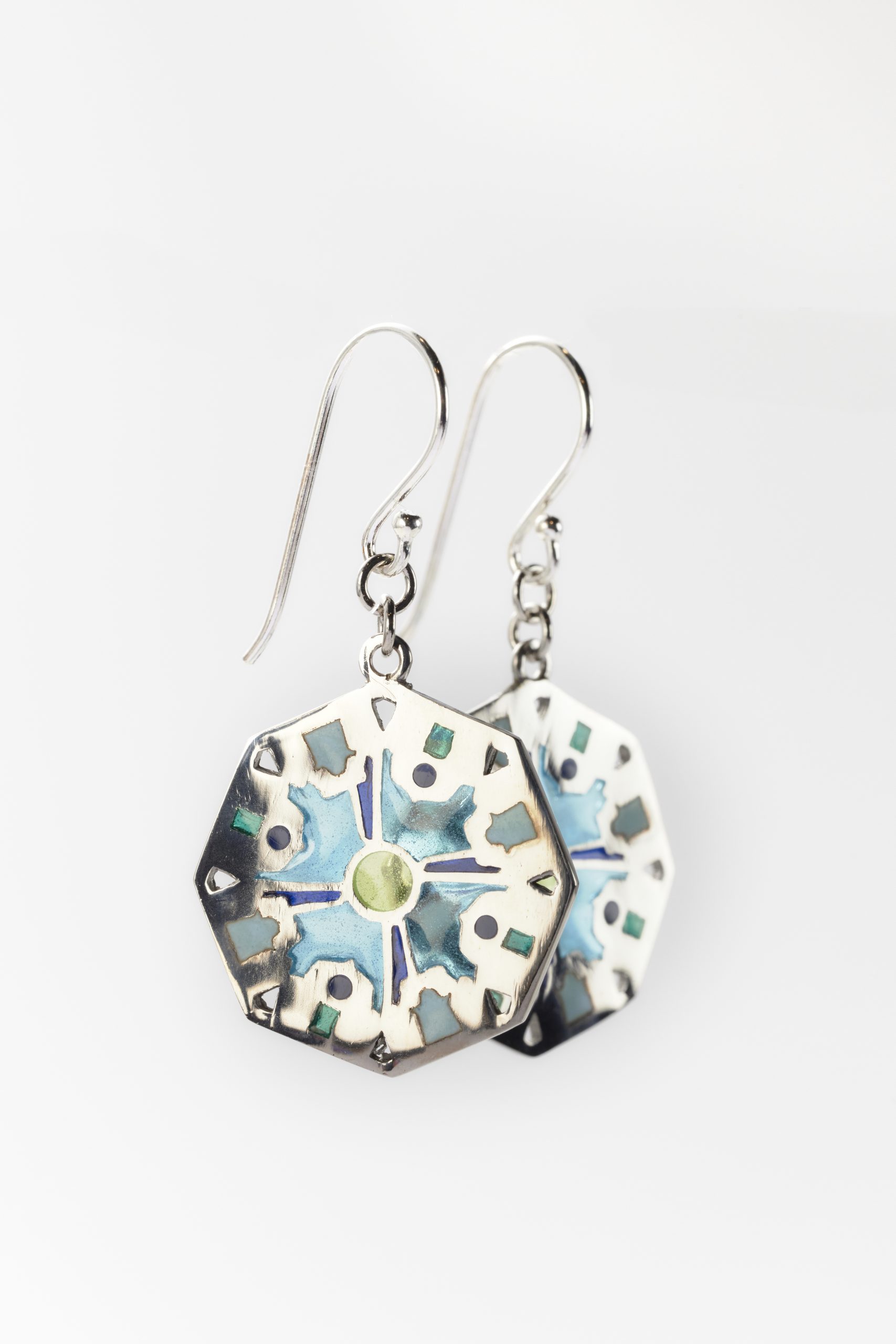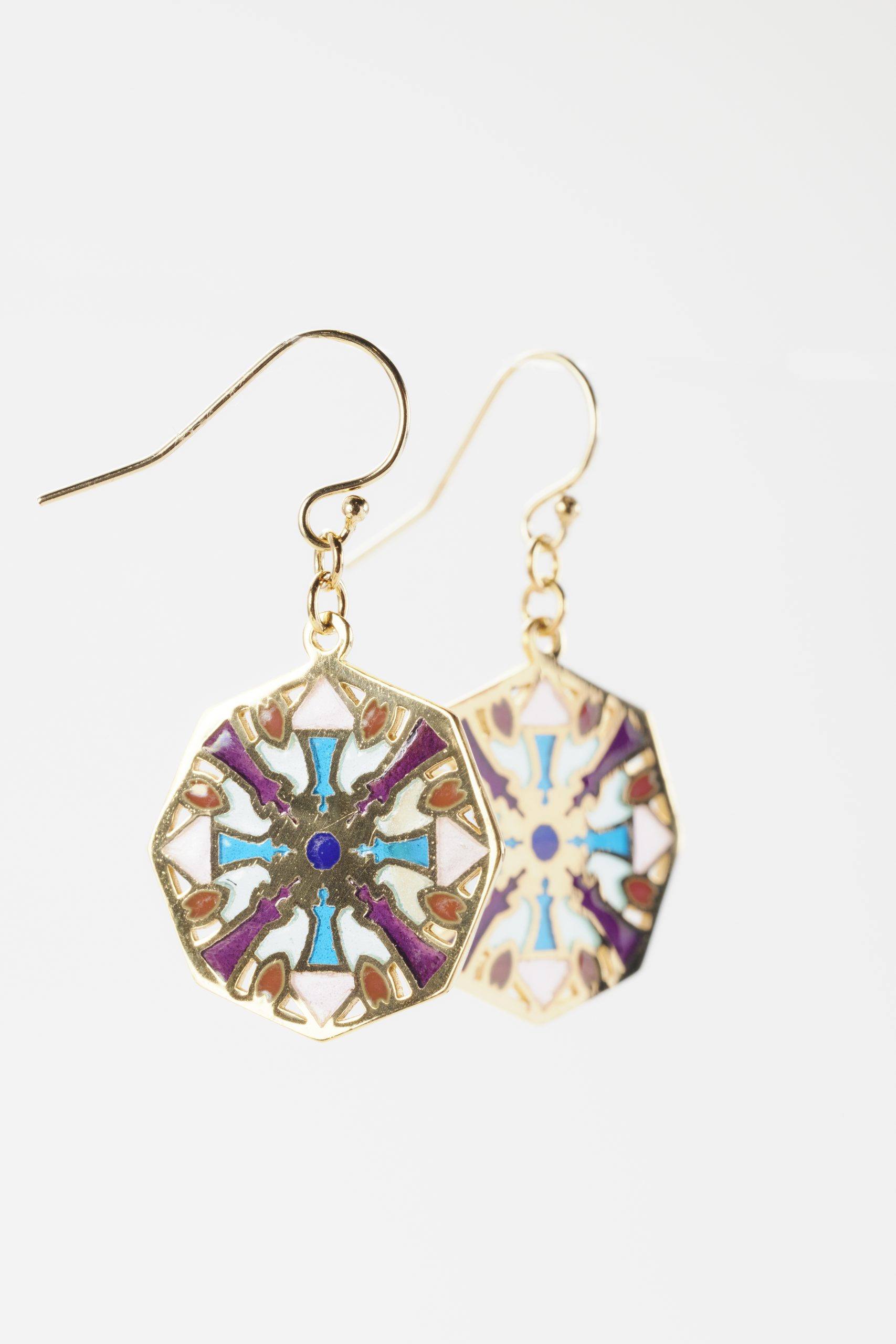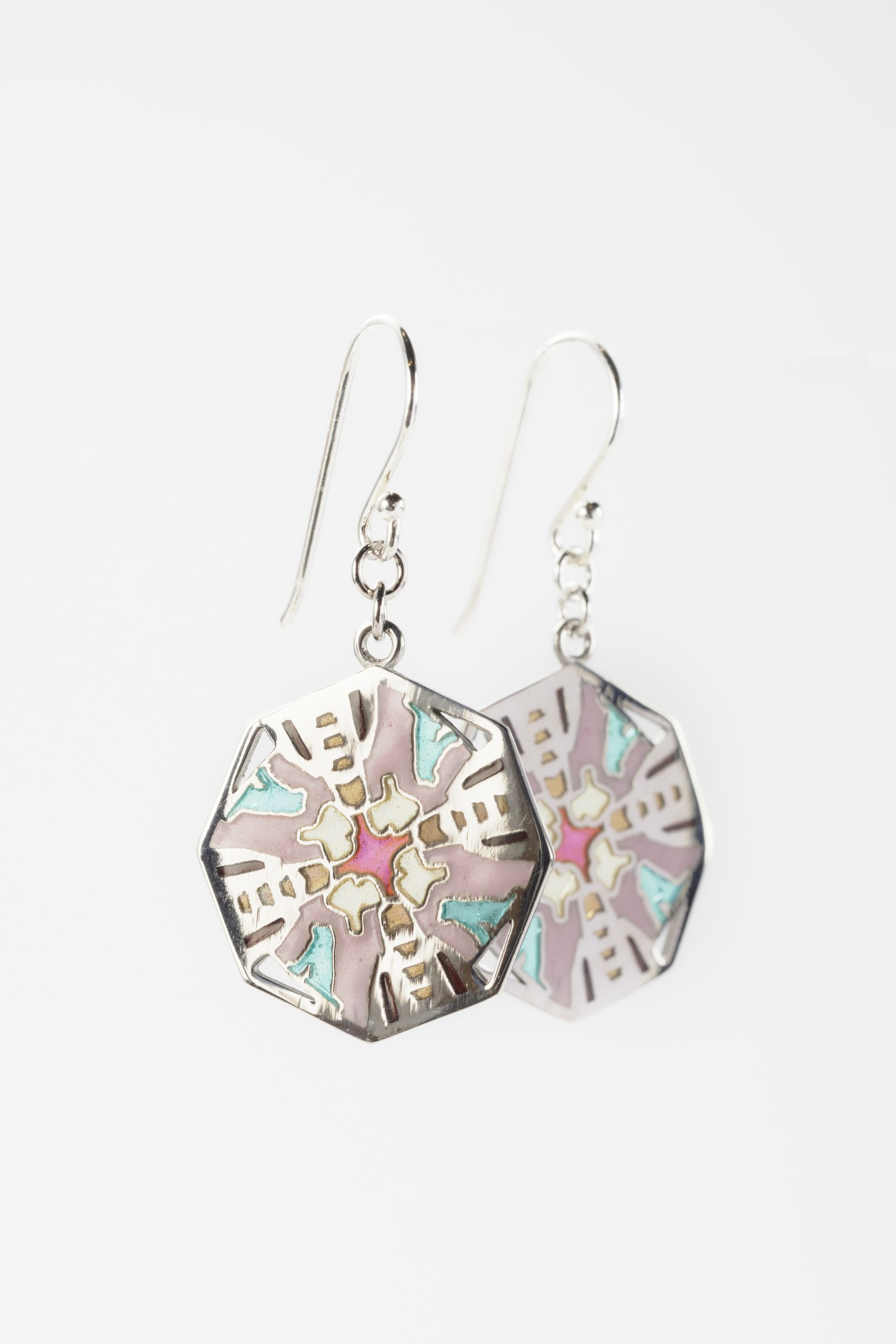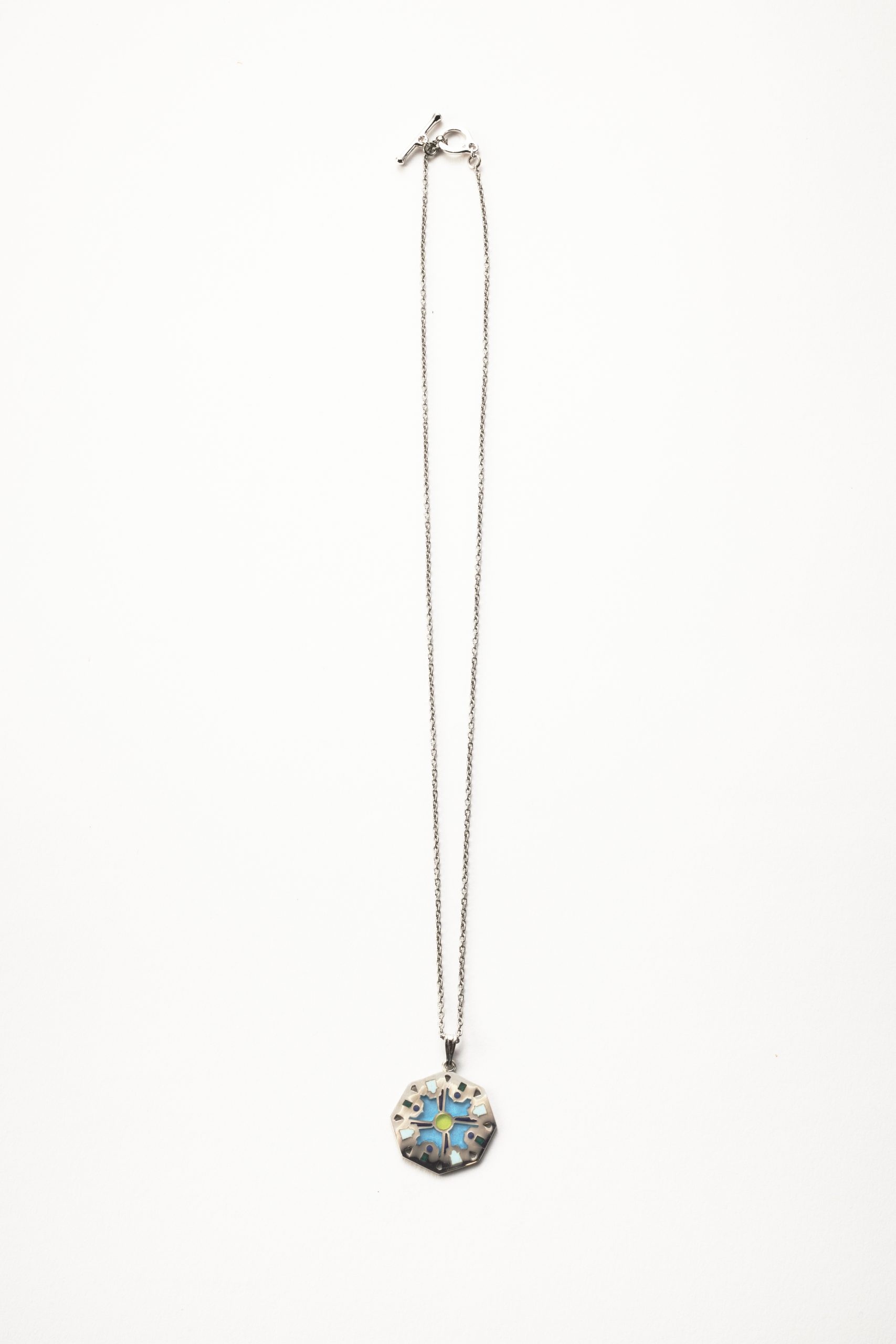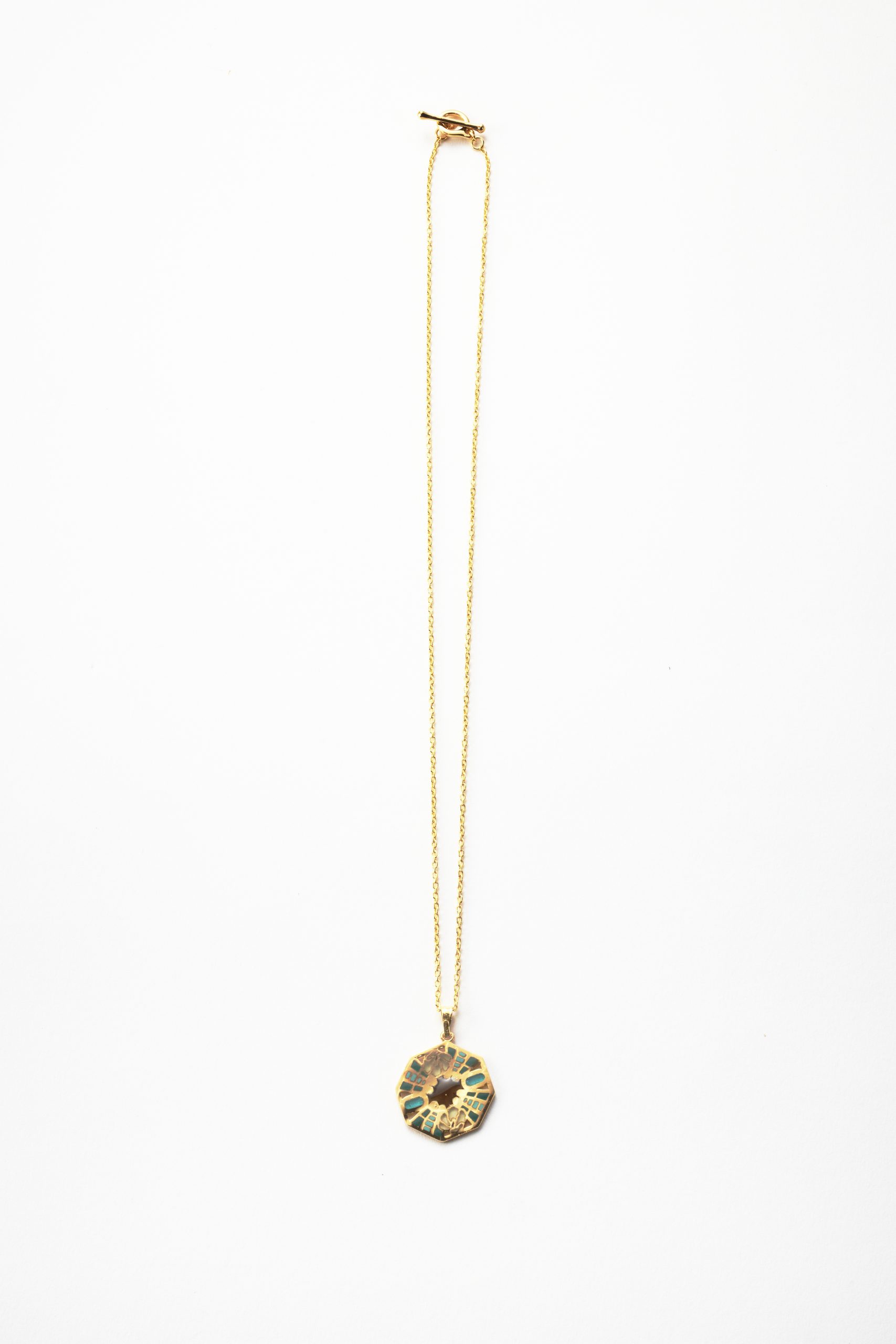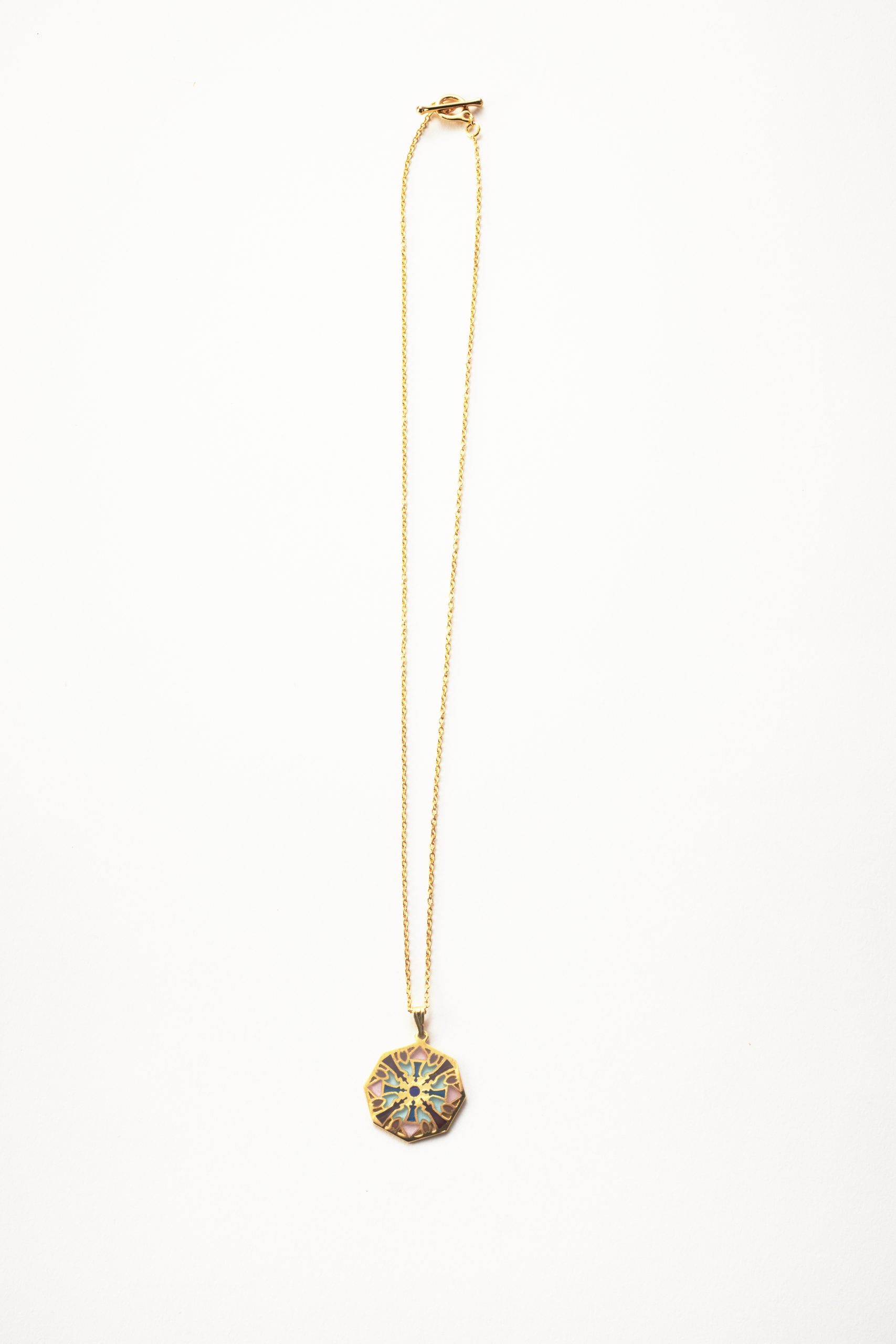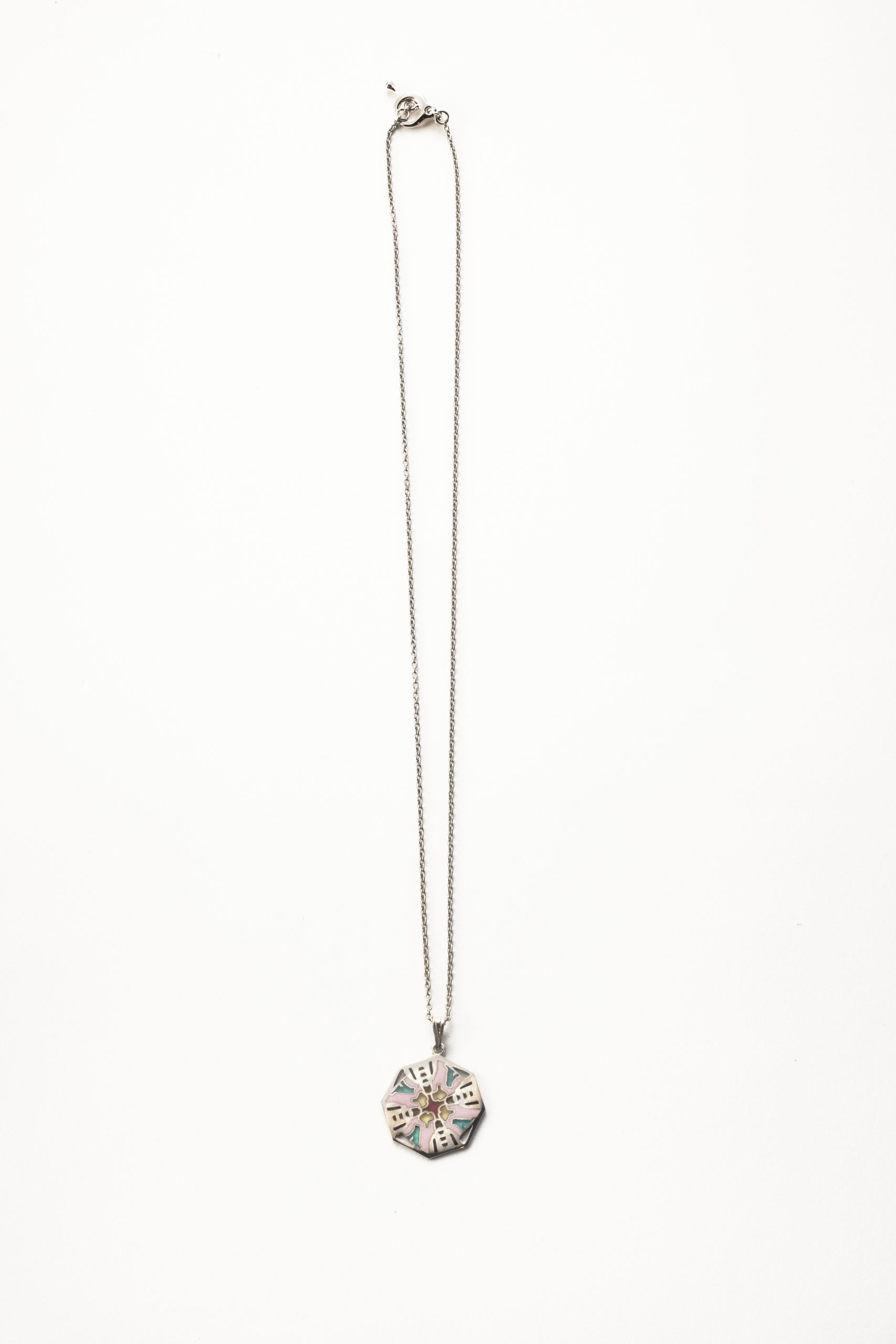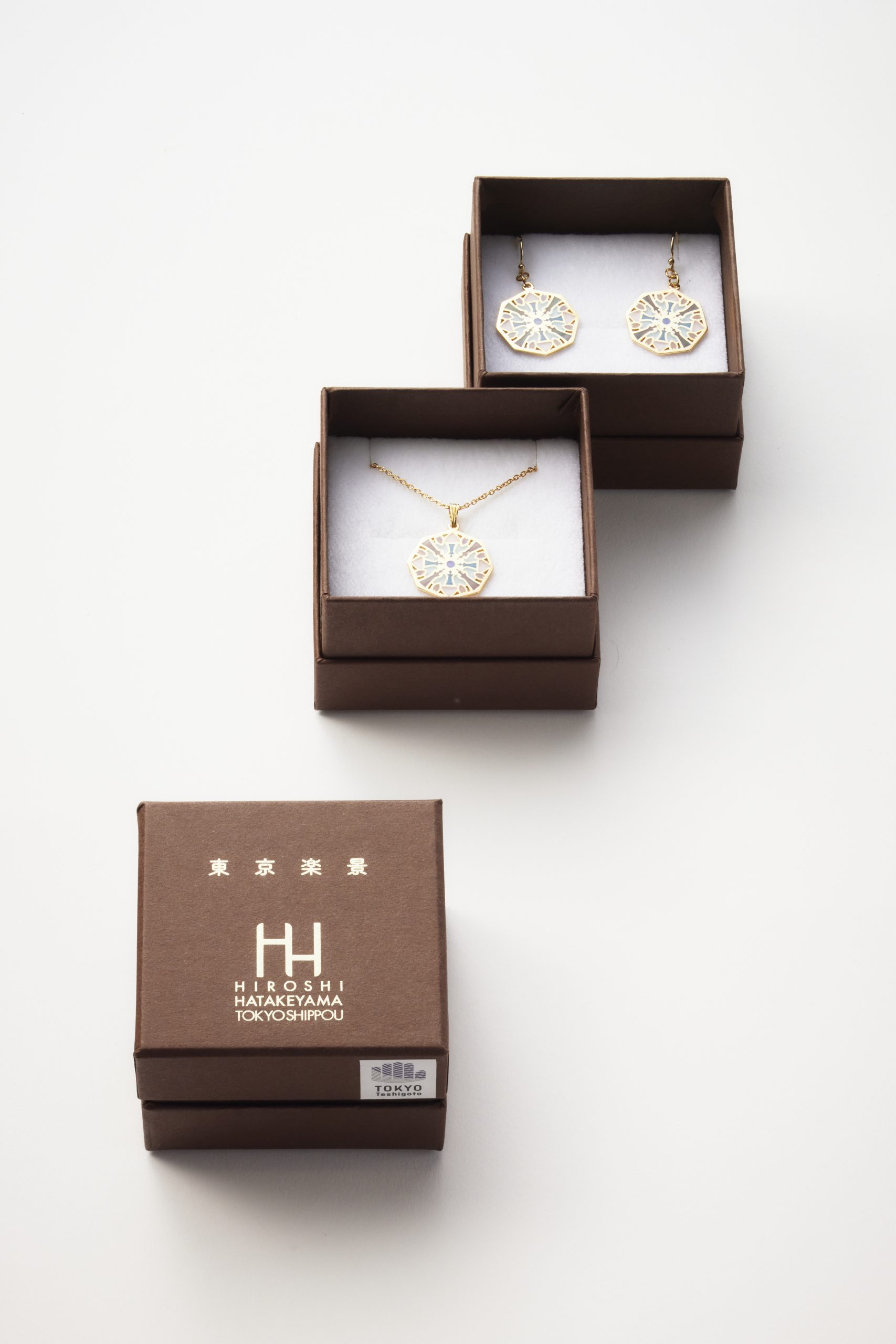 When you take them in hand,
"Tokyo Rakkei" accessories somehow make you hold them
up to the light.
Light is transmitted through the pendants like stained glass,
thanks to plique à jour,
a sophisticated technology
even in the context of cloisonné craft.
The artisan colors the ultra-thin (0.5-millimeter)
metal frameworks with glazes of various hues
while probing the surface tension of each.
It is handiwork that could only be performed
by Hiroshi Hatakeyama,
the second head of the Hatakeyama Shippo Seisakusho
and has accumulated a wealth of experience
and skill over many years.
He applies glazes of six different colors
in as many as 40 spots,
and then fires the piece.
This process is repeated 16 times.
Beautiful colors with an excellent transparency
cannot be produced
if the piece is fired at the wrong temperature
for even a few seconds too long or too short.
This sequence of meticulous
and fine work is considered extremely difficult
even for the most seasoned artisan.
The designs appear to be geometrical patterns
when viewed from afar,
but reveal scenes of Tokyo
when closely examined.
The motifs include Tokyo Station,
the scramble crossing in Shibuya,
and noted sights such as the
Tokyo Metropolitan Government building.
Scenes of Tokyo,
whose appearance changes along with the seasons,
spread out within hexagonal frameworks
only 2 centimeters across.
True to its name,
which literally means "enjoyable scenes of Tokyo,"
Tokyo Rakkei accessories give owners
the pleasure of wearing Tokyo sights on.
Tokyo Rakkei

Material:
【Pendant/chain】 silver (SV925),gold plating/rhodium plating
【Earring/hook】 gold (KGF14), silver (SV925)
Size:
【Pendant】diameter – 20 mm, weight (including the chain) – 3.5 g
【Earring】diameter – 20 mm, weight – 4.4 g (1 set)
Number of types: 8 【Pendants/Earrings】
 The front door of Tokyo, Silver;
 Downtown Spring, Gold;
 From a Scramble Crossing, Silver;
 Sub-center of Tokyo Summer, Gold)
Suggested retail price:
【Pendant】¥41,800
【Earrings】¥77,000

*The information on this site is as of November 2022.
*Sizes, colours and shapes of the actual products may differ slightly as they are handmade.
*Product specifications and suggested retail prices may change without prior notice.