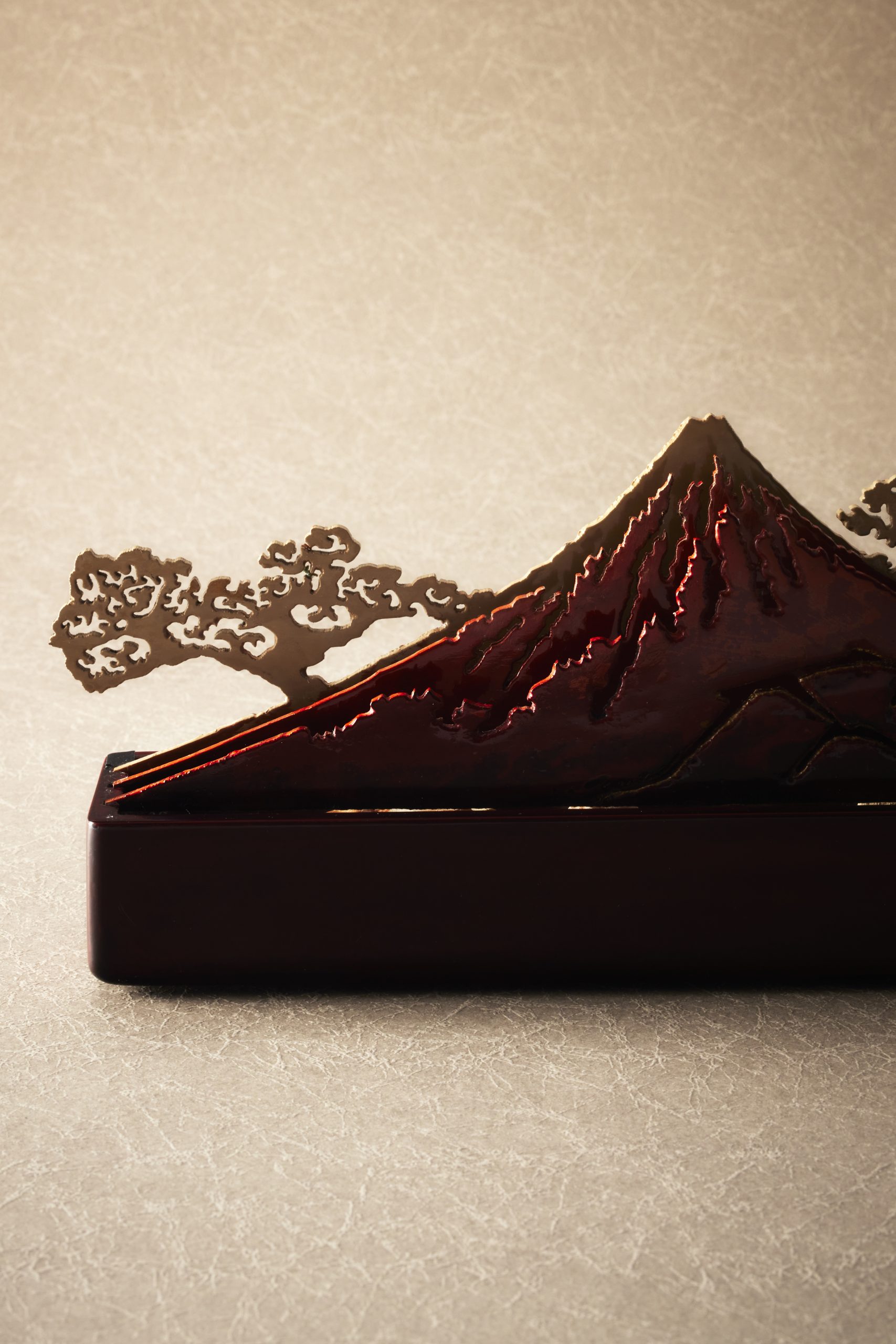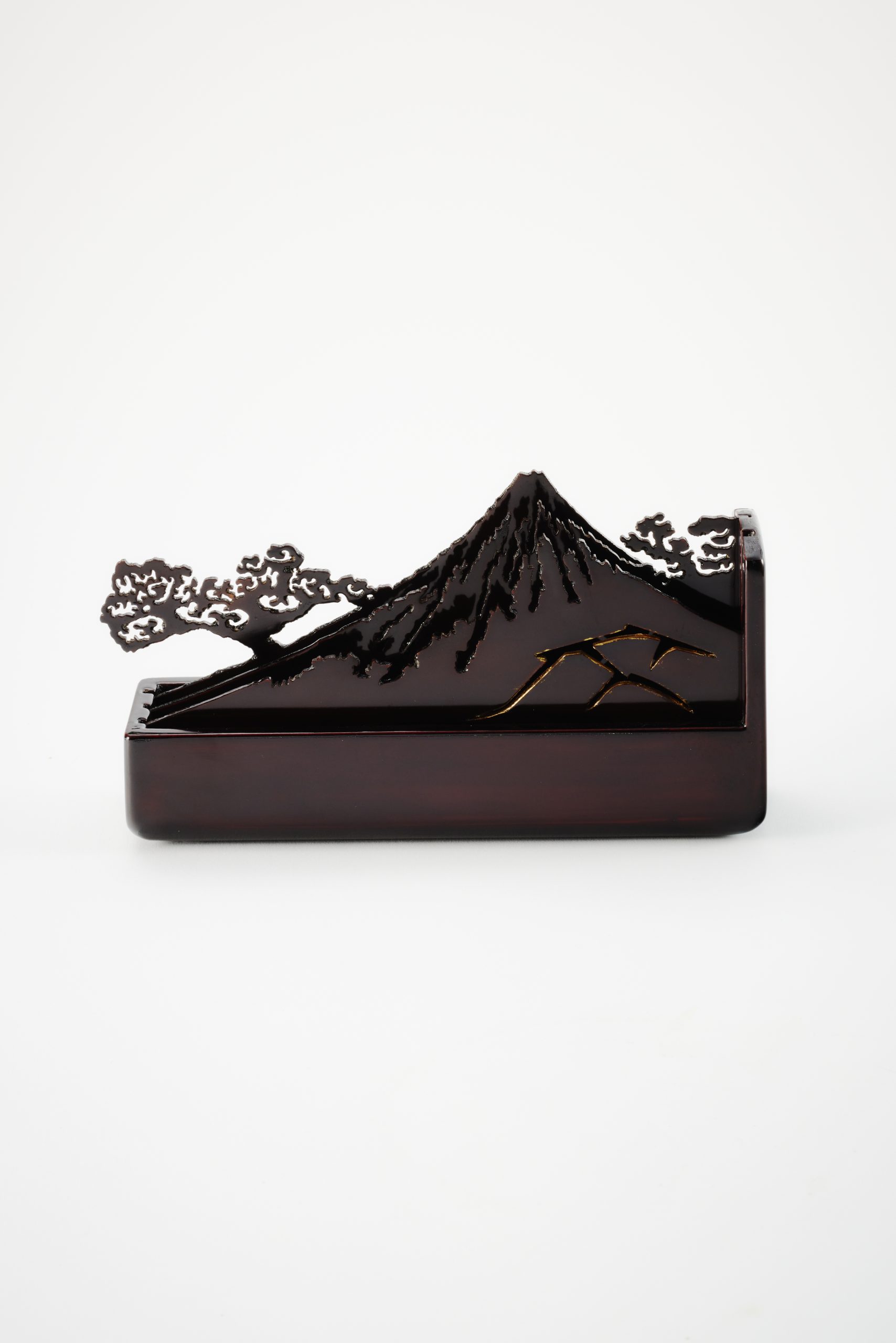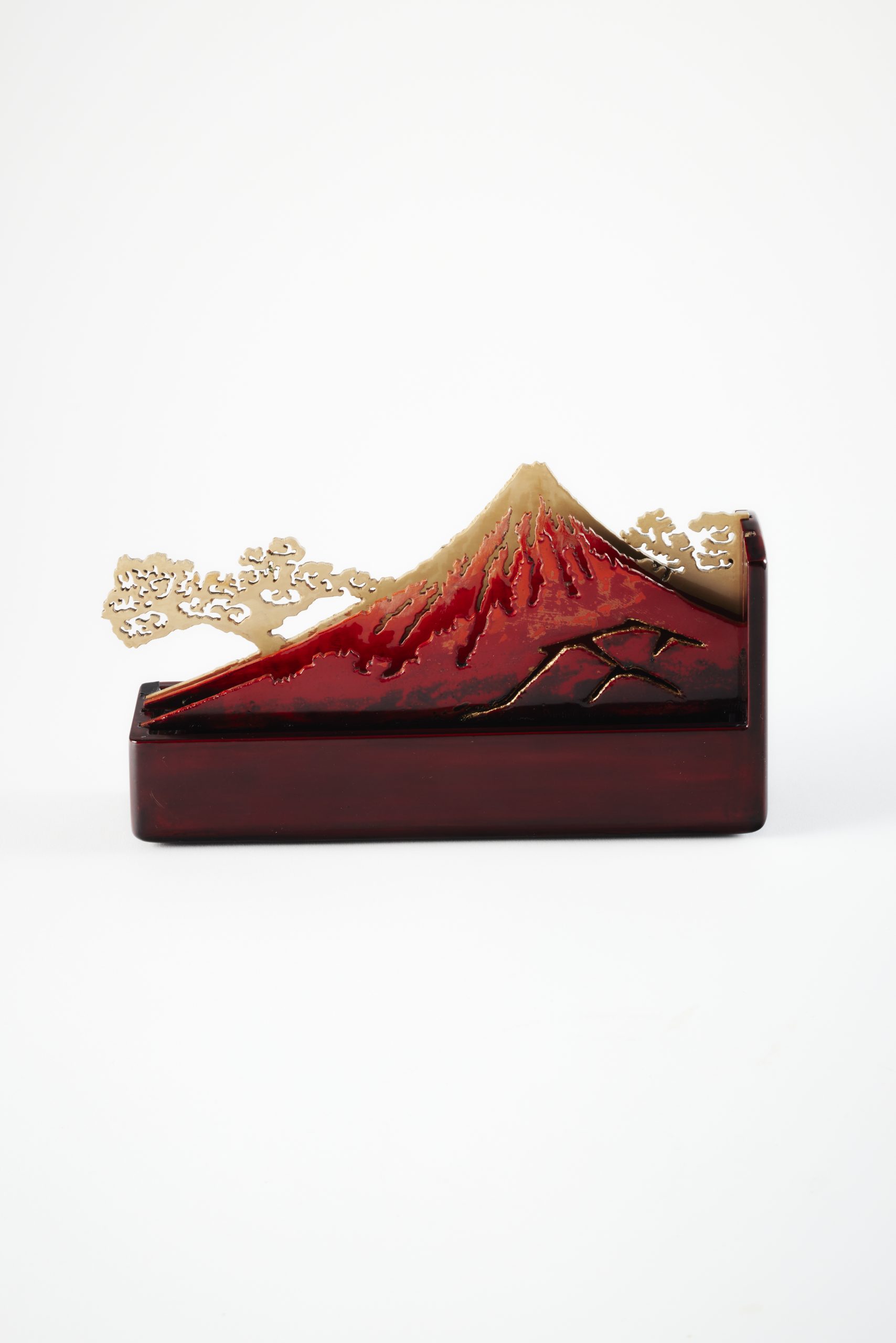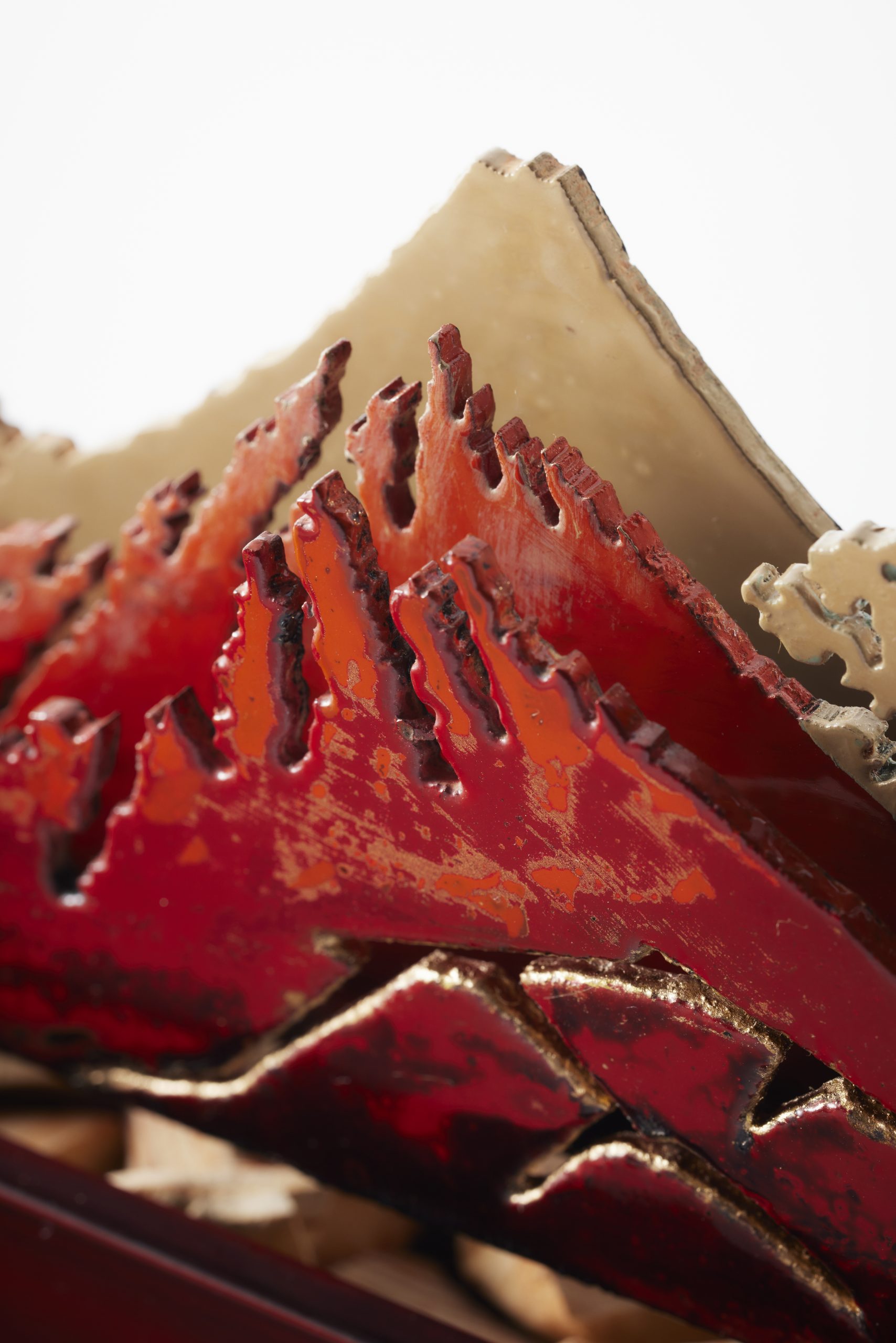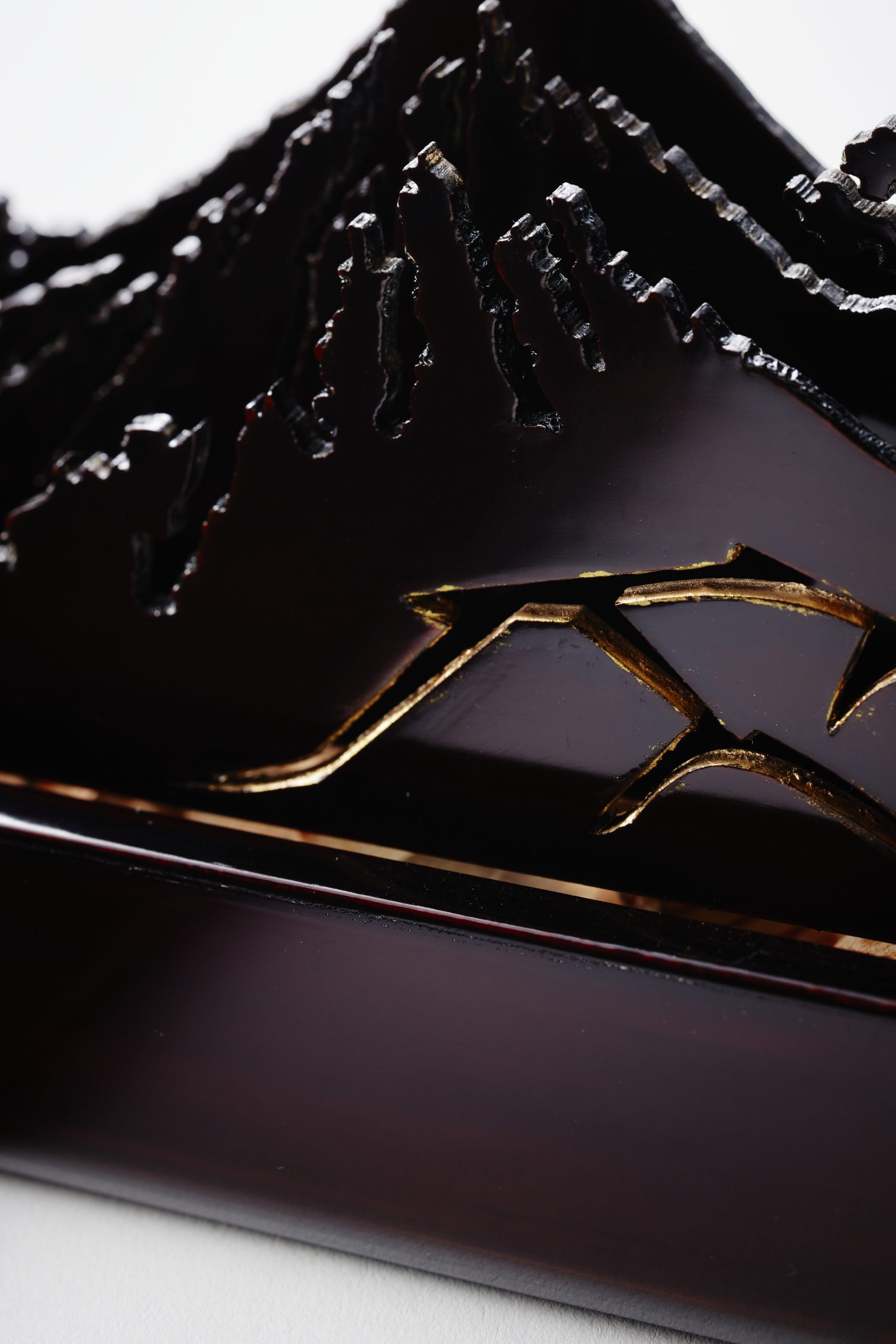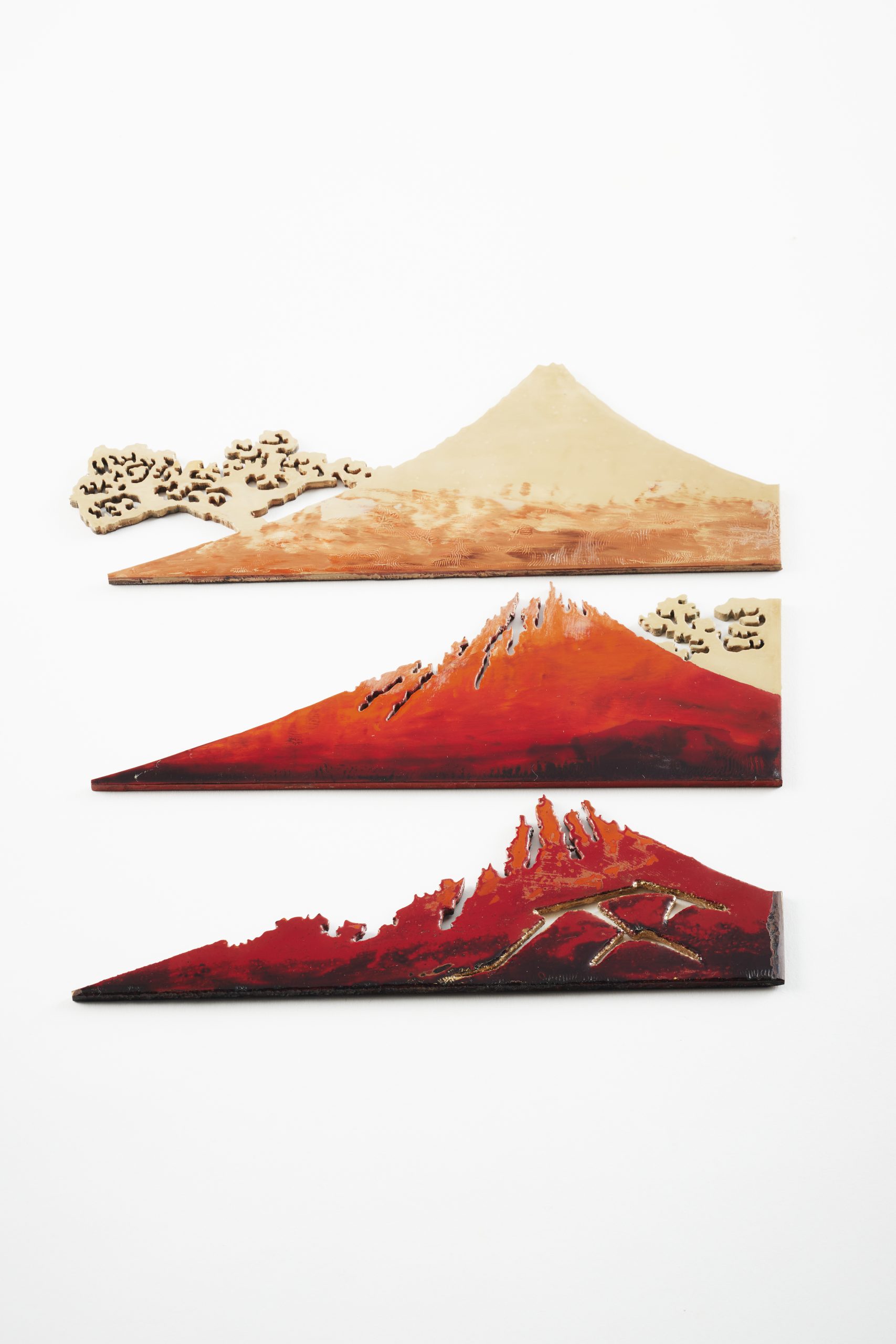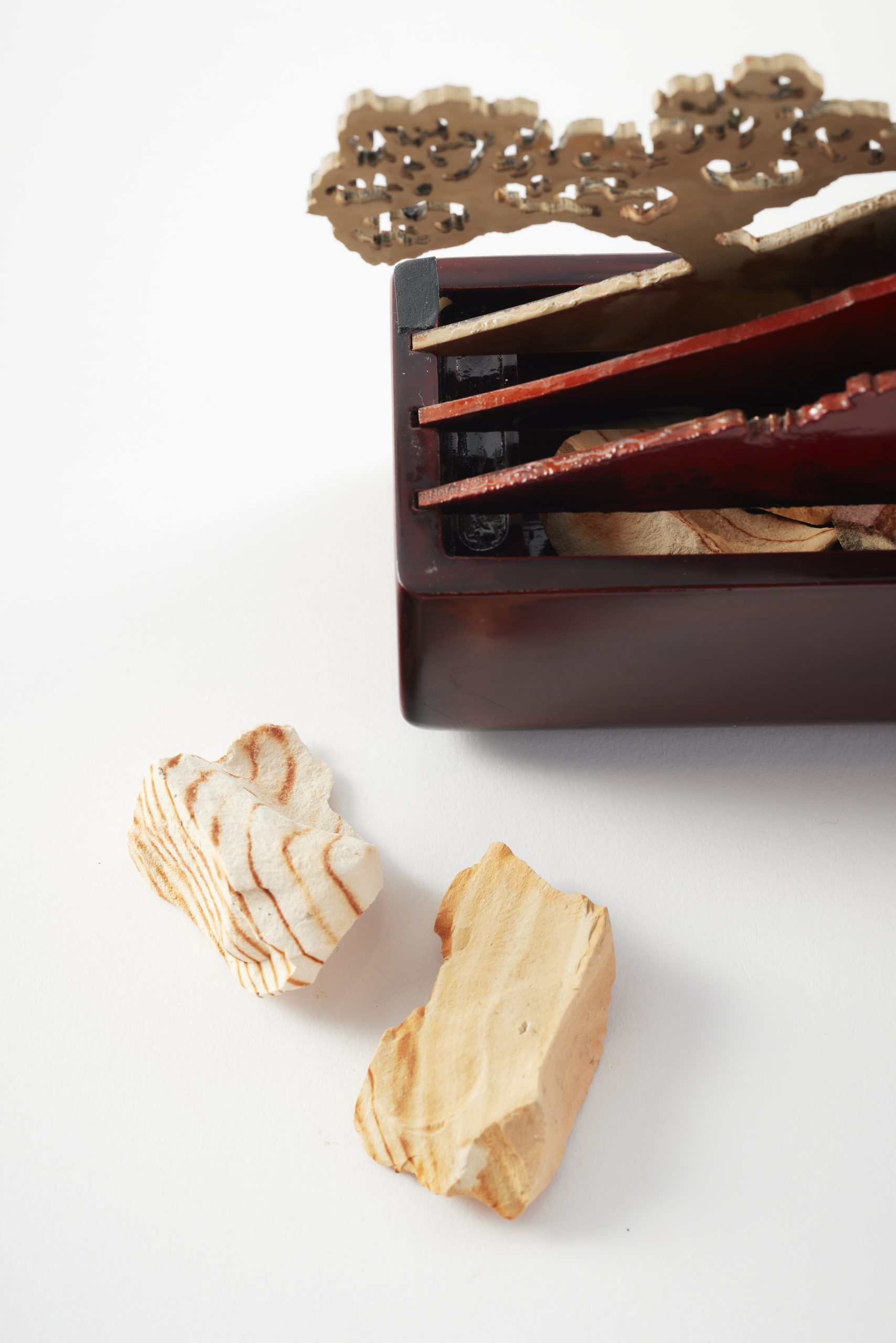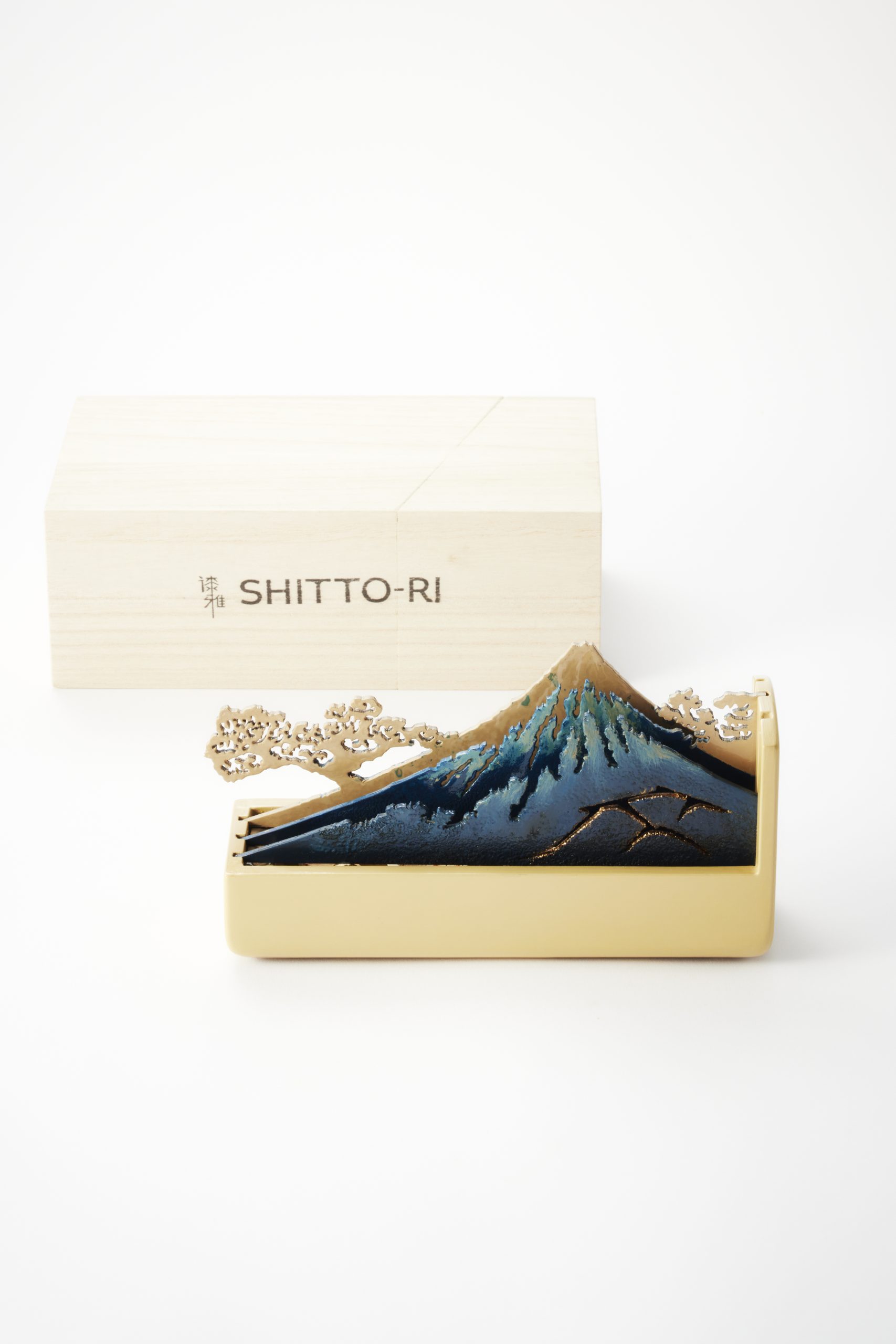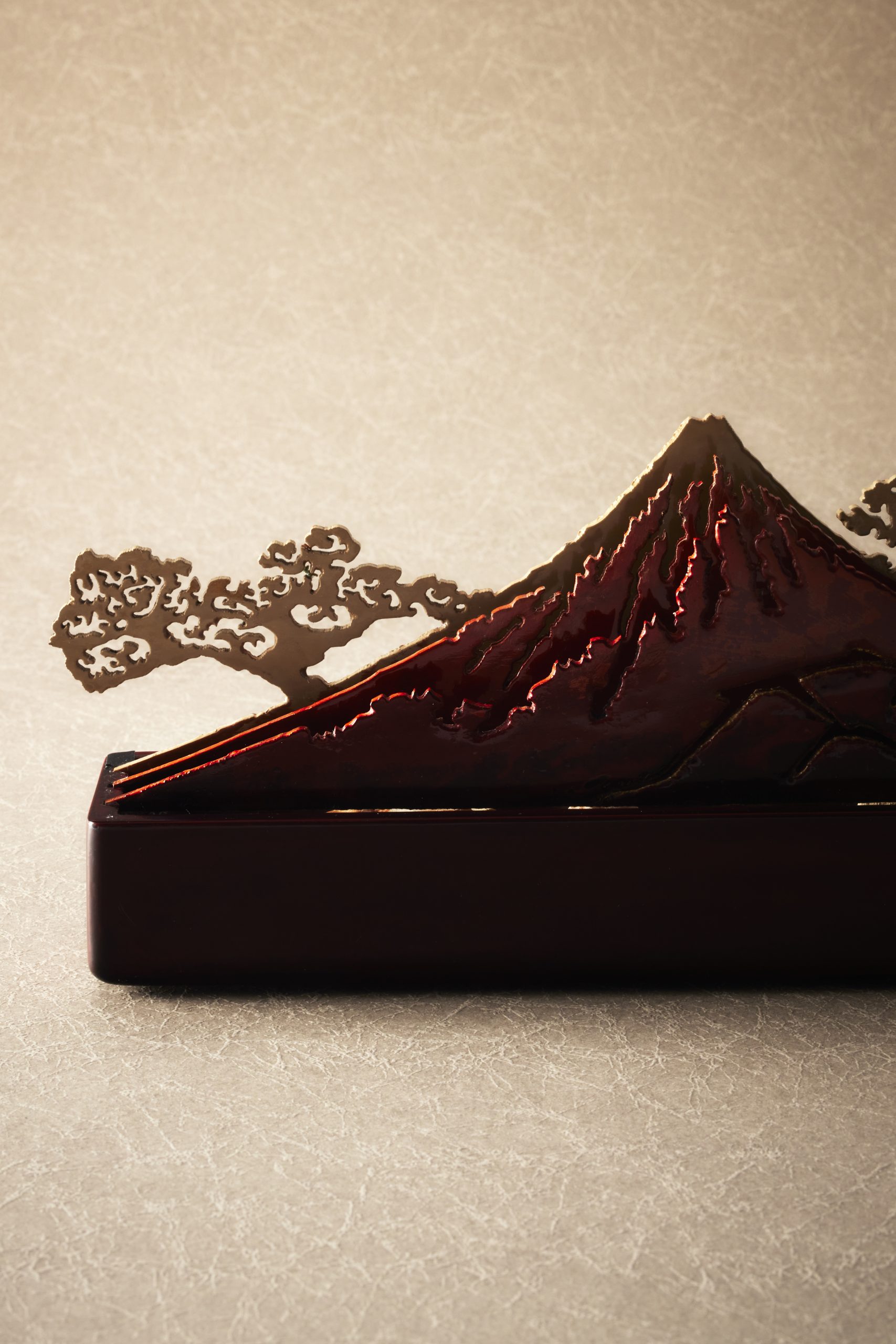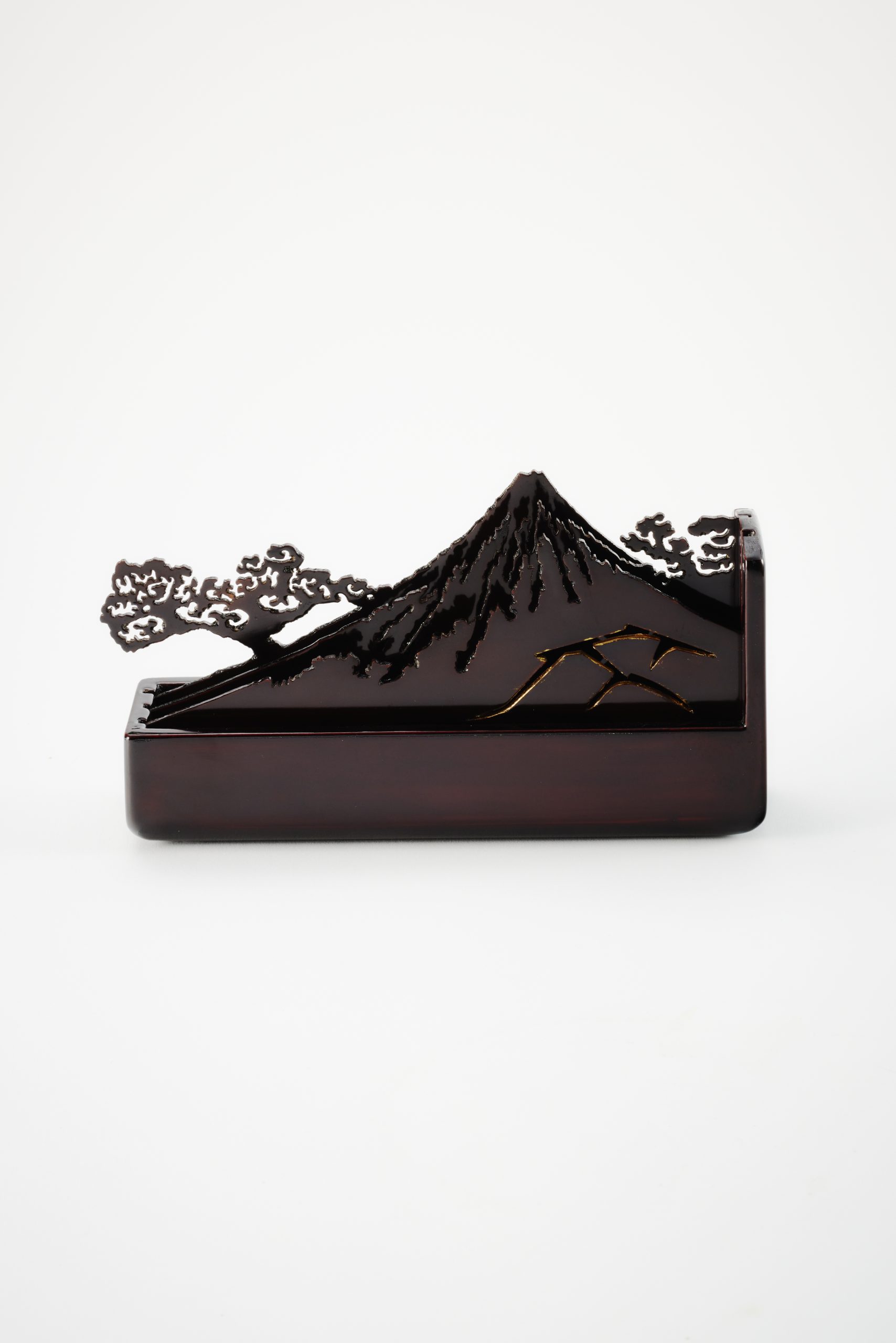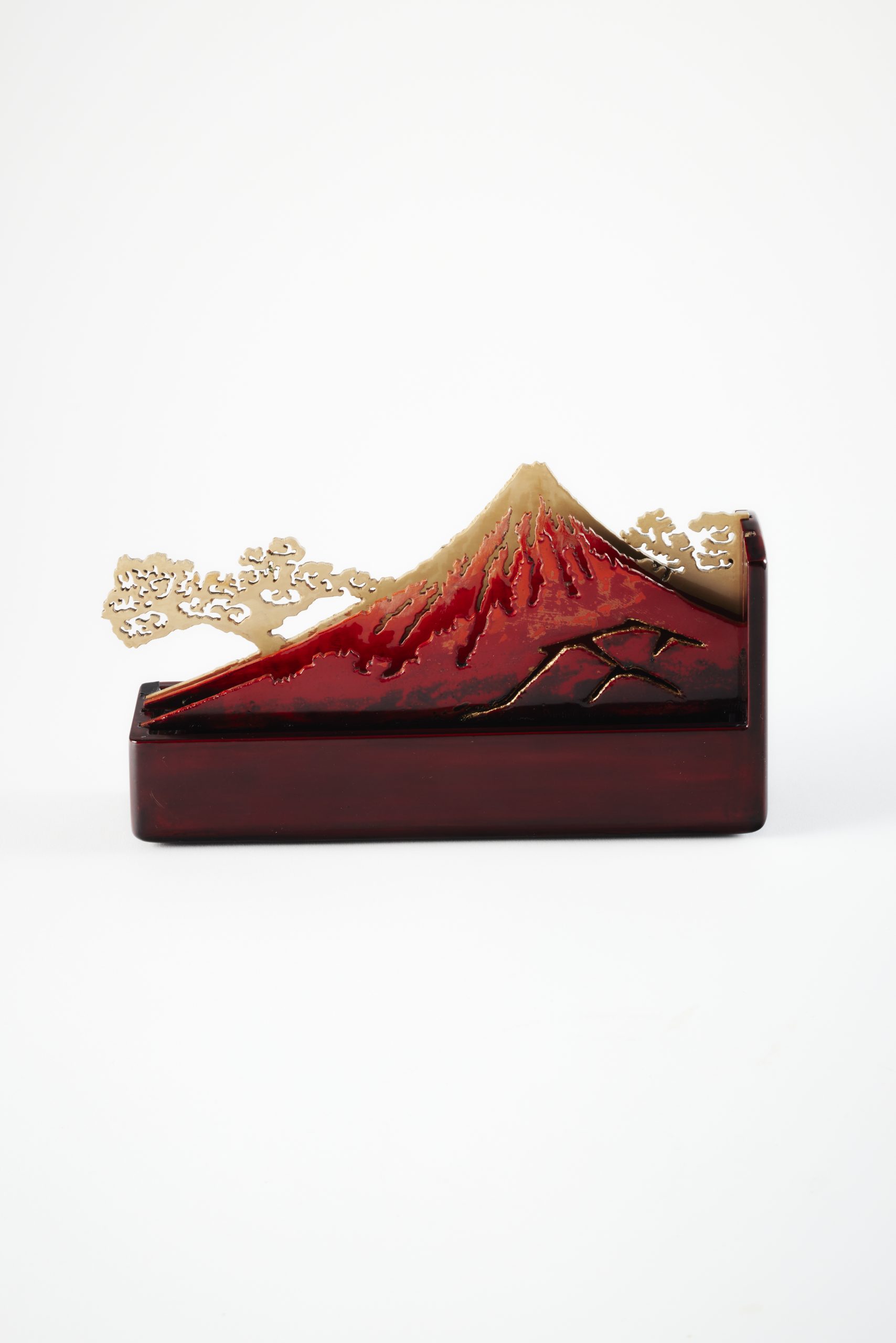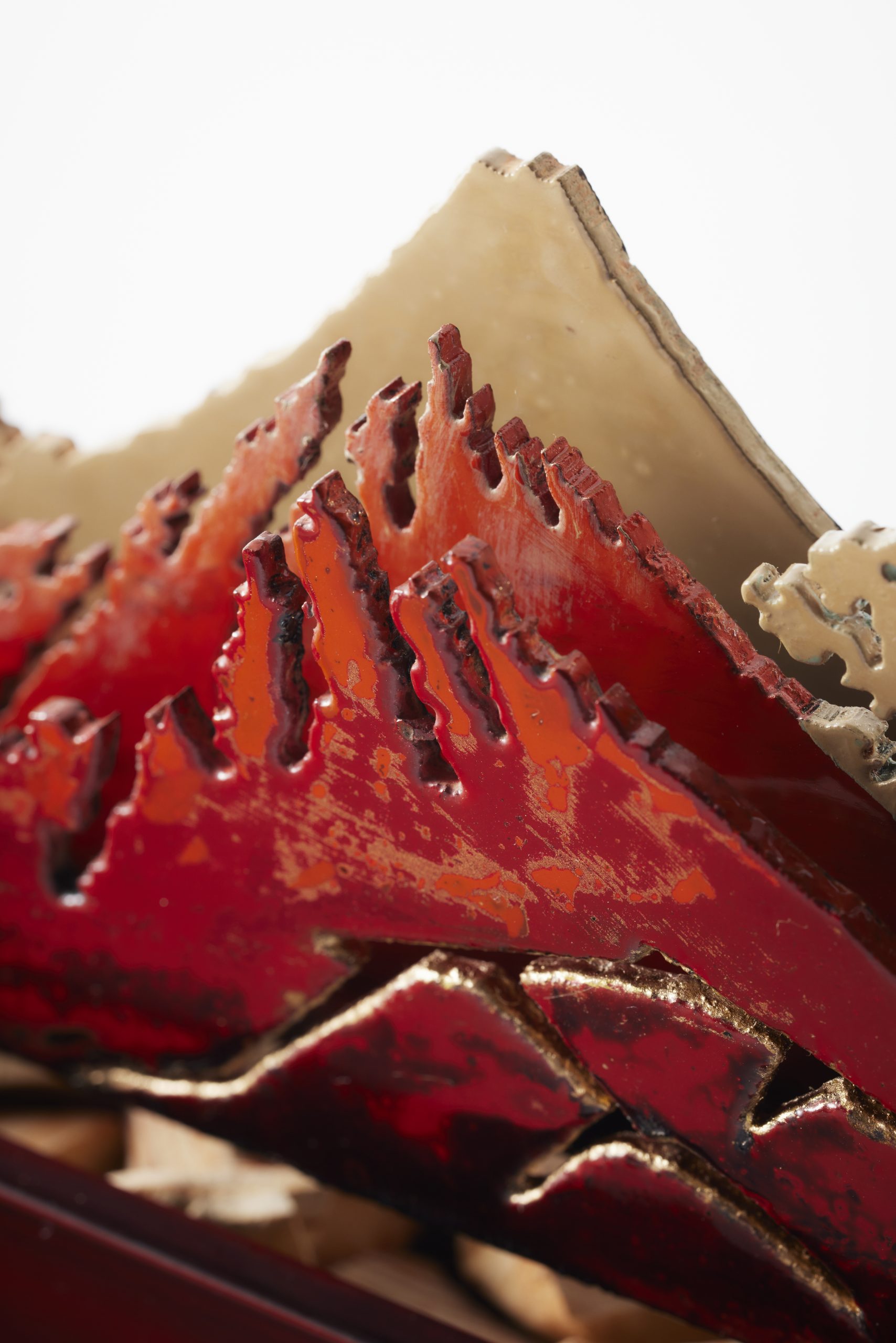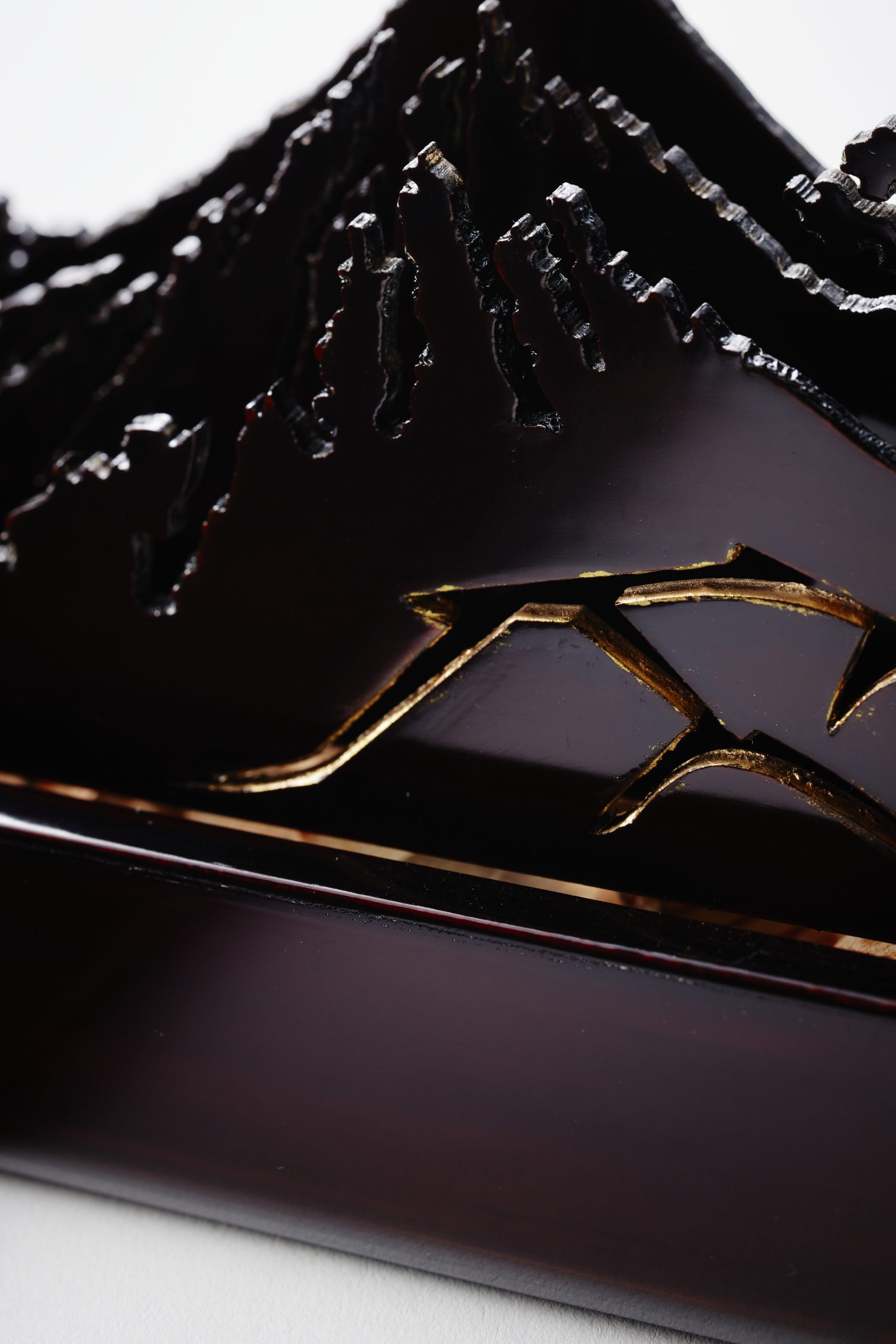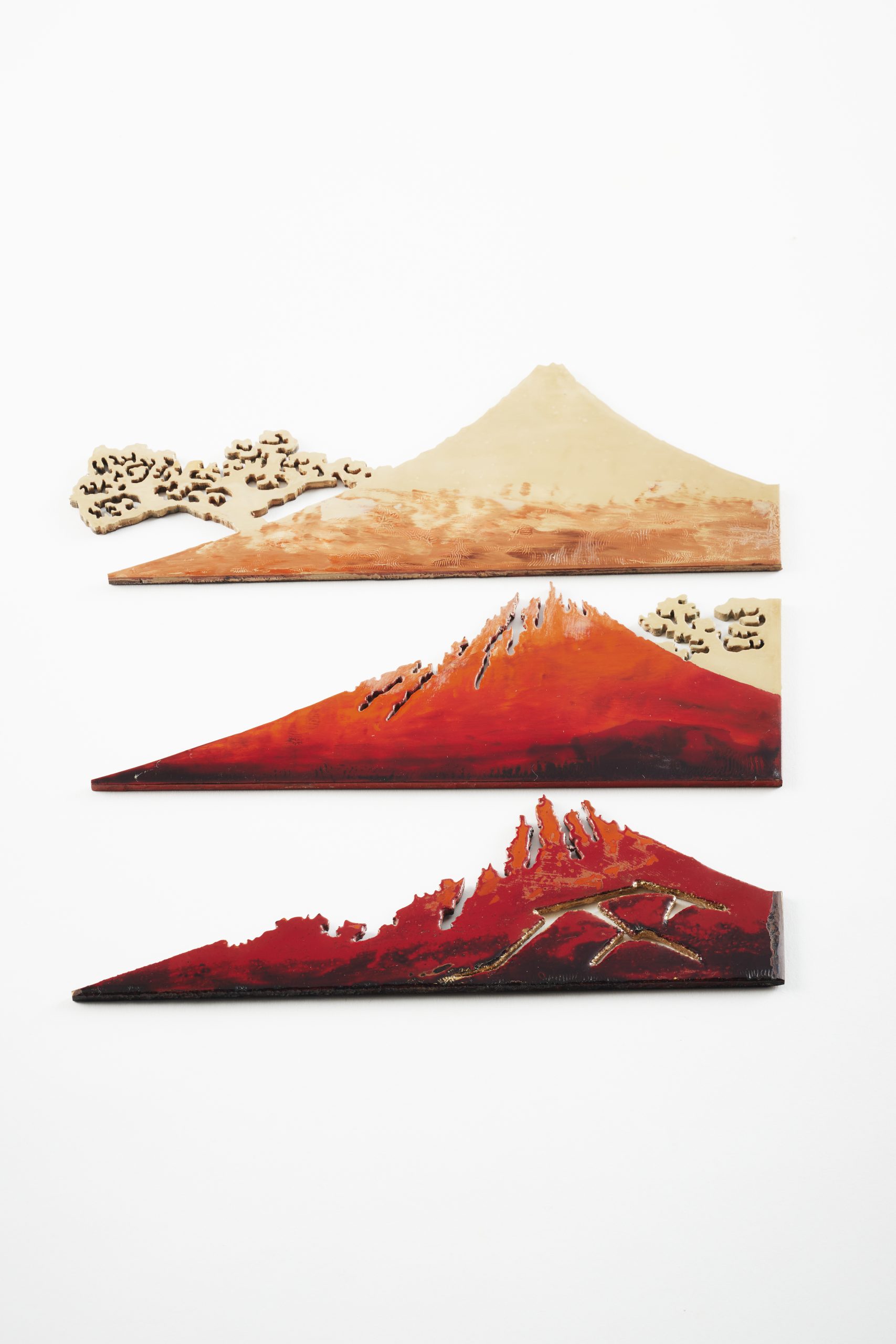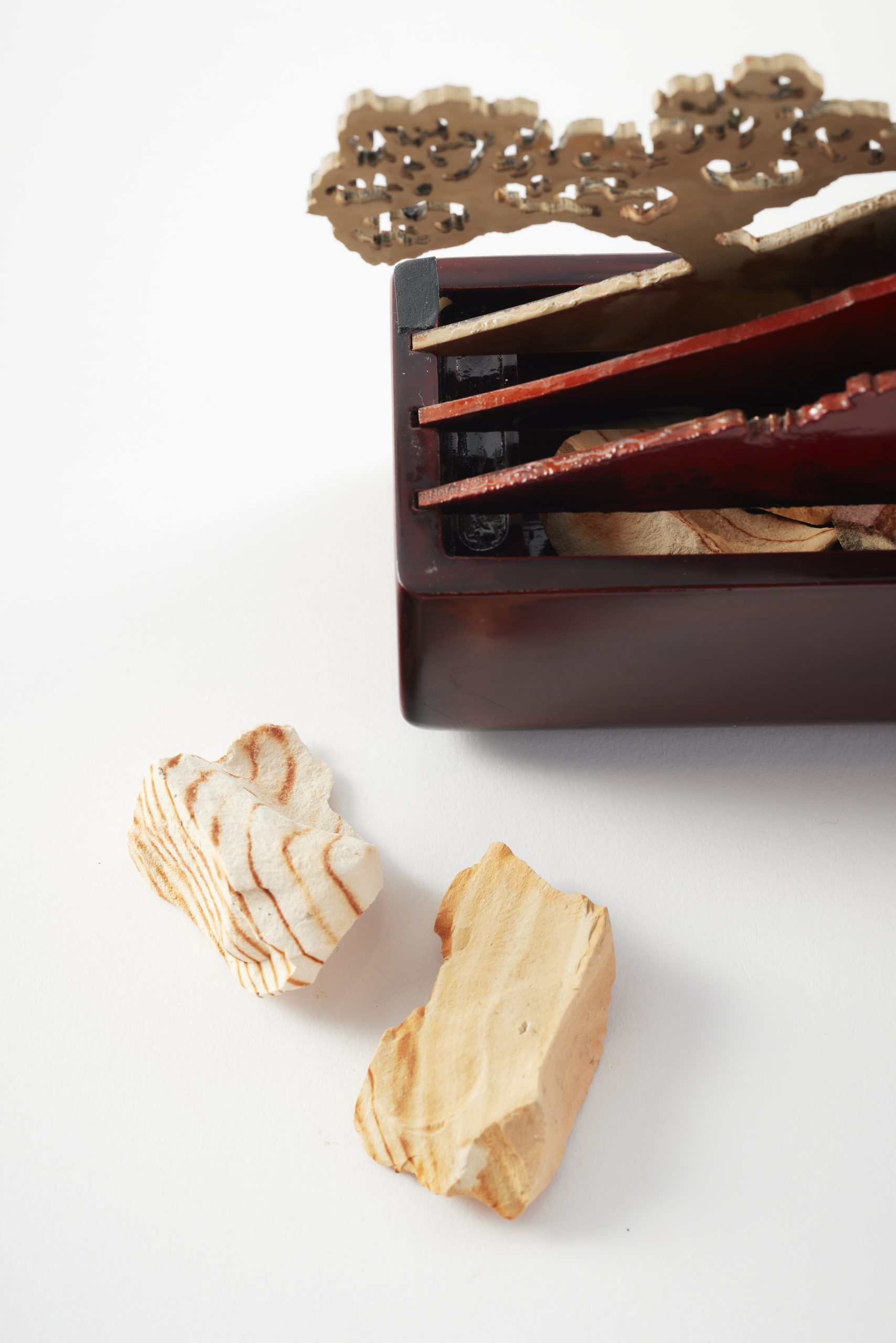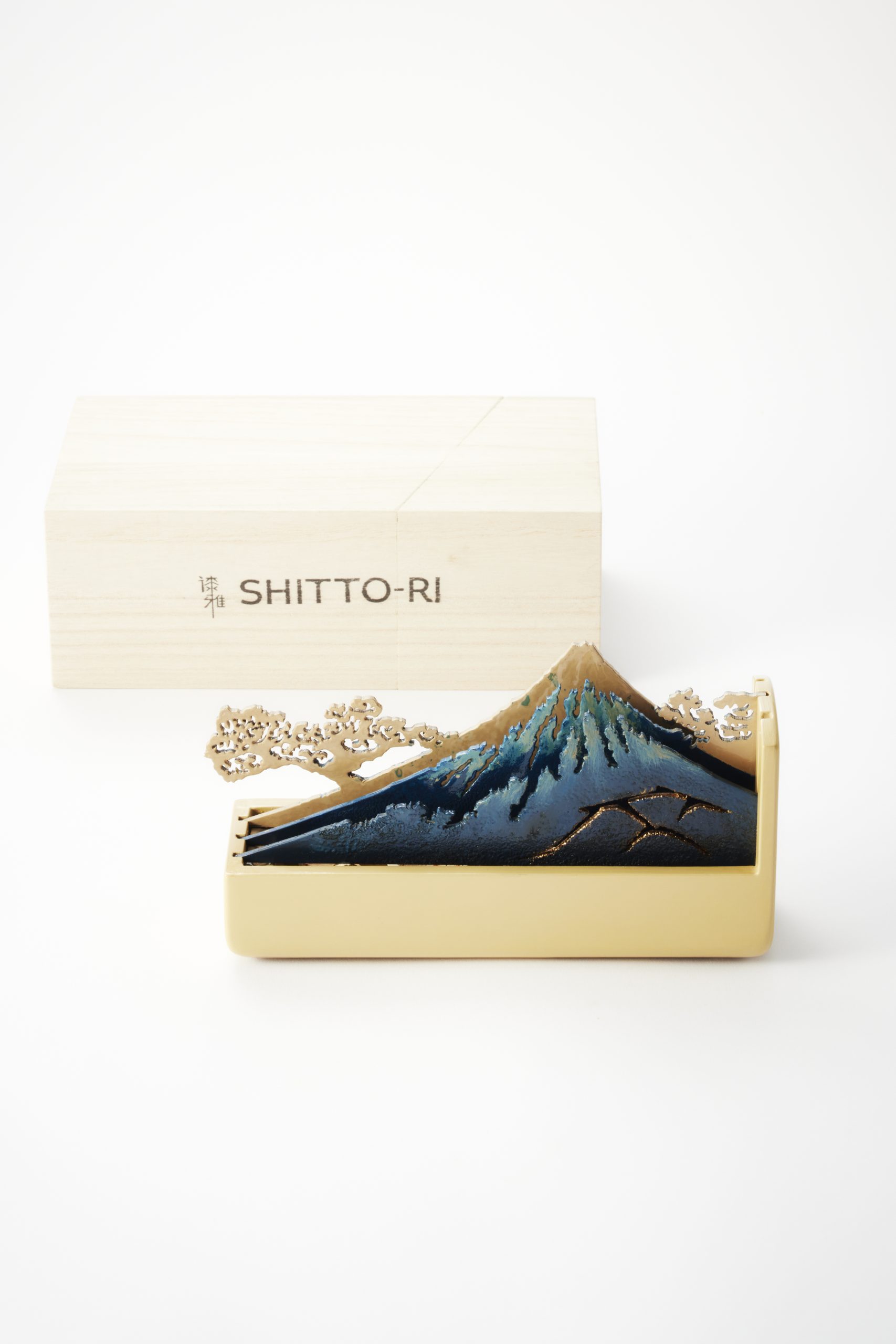 Shintaro Ataka, an architectural lacquerwork artisan,
has been involved in
the restoration of numerous historical structures,
including Zenkoji Temple in Nagano Prefecture,
the National Noh Theatre,
and the Hyakudan Kaidan (hundred-step staircase gallery)
at the Hotel Gajoen Tokyo in Meguro.
The handling of structures dating from various periods
and exhibiting different architectural styles
requires a wide range of lacquering know-how.
SHITTO-RI resulted from the application of such diverse skills
to produce objects that could be enjoyed as interior decoration.
The designer Takanao Niira devised a lacquered ornamental object
that took the "Black Fuji" image in Shower Below the Summit,
from the Thirty-six Views of Mount Fuji series woodblock prints
by Katsushika Hokusai, as its motif.
Out of his desire to make an object that would blend
into everyday life while conveying the sense of natural landscape,
he spread diatomite (diatomaceous earth) in the base
to give it a humidity-adjusting function.
The base is also equipped with an aroma tray
that owners can use to fill the room with the scent of their choice.
Using the togidashi scraping technique,
which consists of application of many coats of lacquer
followed by scraping in parts with a special charcoal
for clouding and shading,
Ataka achieved subtle gradations
like those on Hokusai's painting on color plates.
By stacking three of these plates,
he produced a three-dimensional appearance
and look of perspective.
The product could be termed a lacquer expression
of the vision of woodblock prints,
which were made by repeated printing with
separate plates for each color on the same paper.
The outstanding feature of lacquerware is the way
that the passage of time gives it more sheen
and adds depth to its color.
While bringing these charms of lacquer closer to the owners,
SHITTO-RI helps to create soothing space with an elegant,
refreshing air.
SHITTO-RI

Material: lacquer, wood, washi paper, diatomite
Size: width – 200 mm, depth – 55 mm, height – 90 mm, weight – about 295 g
Number of types: 3 (maroon, blue, vermilion)
Suggested retail price: ¥35,200 a piece
*The information on this site is as of June 2023.
*Sizes, colours and shapes of the actual products may differ slightly as they are
handmade.
*Product specifications and suggested retail prices may change without prior notice.