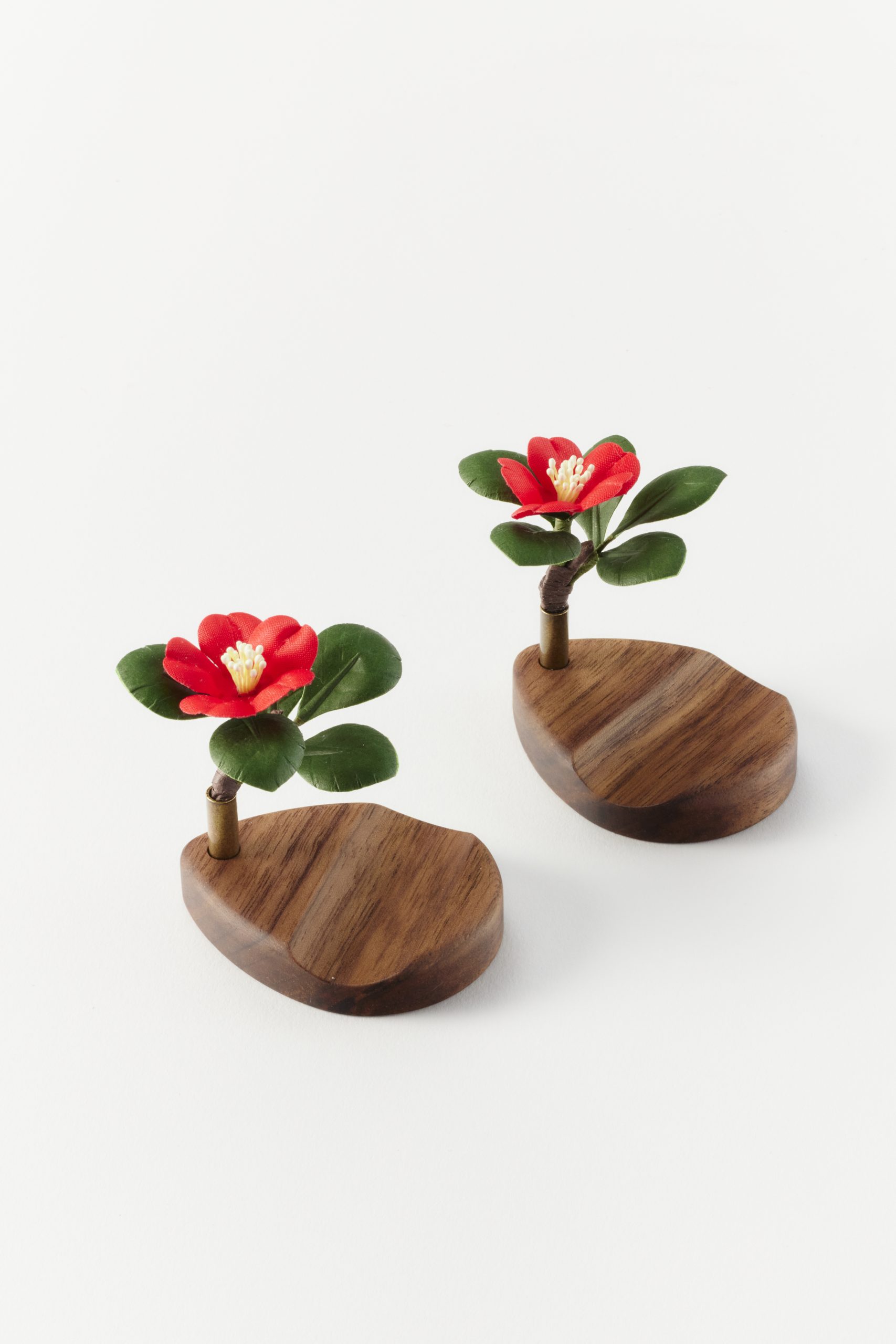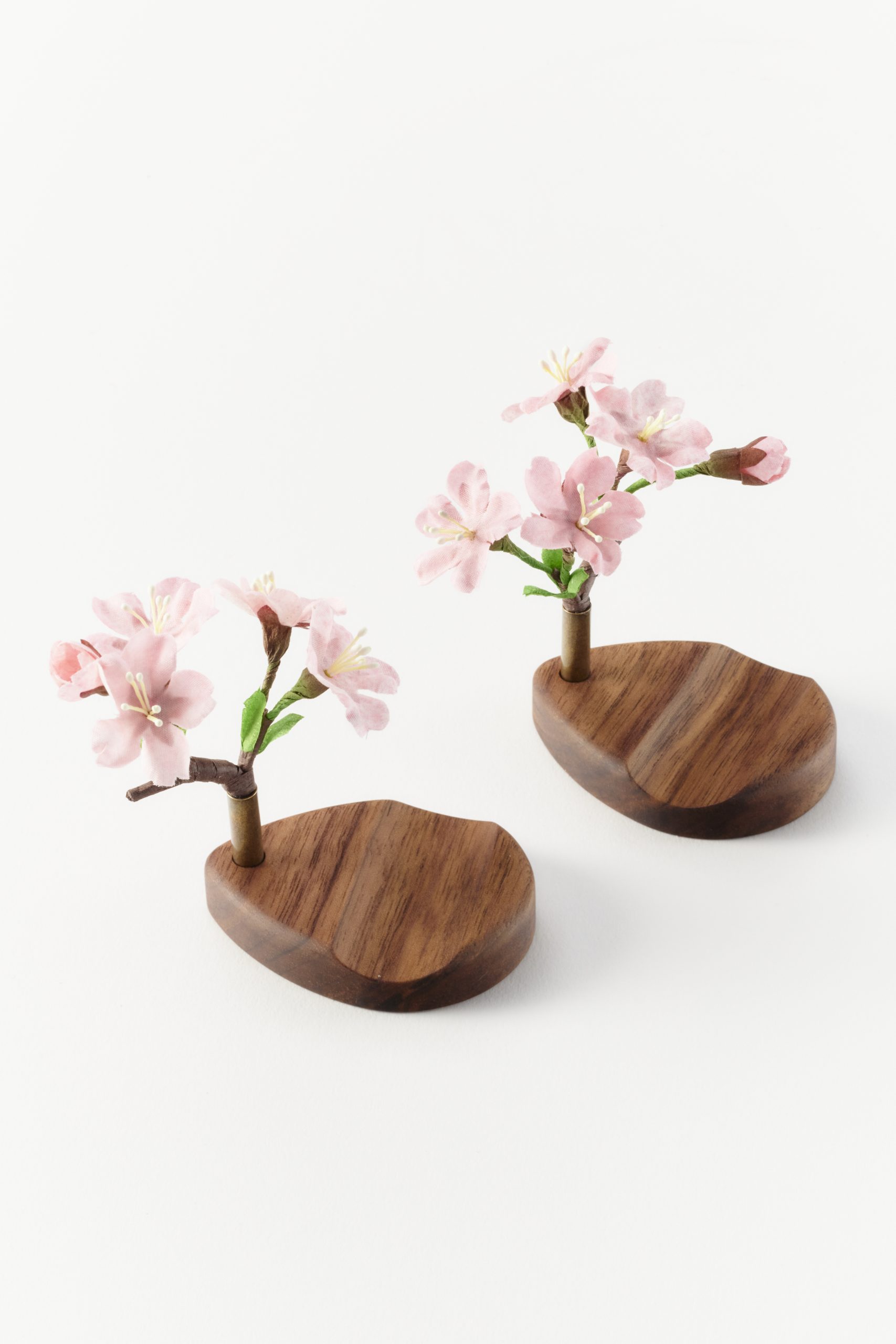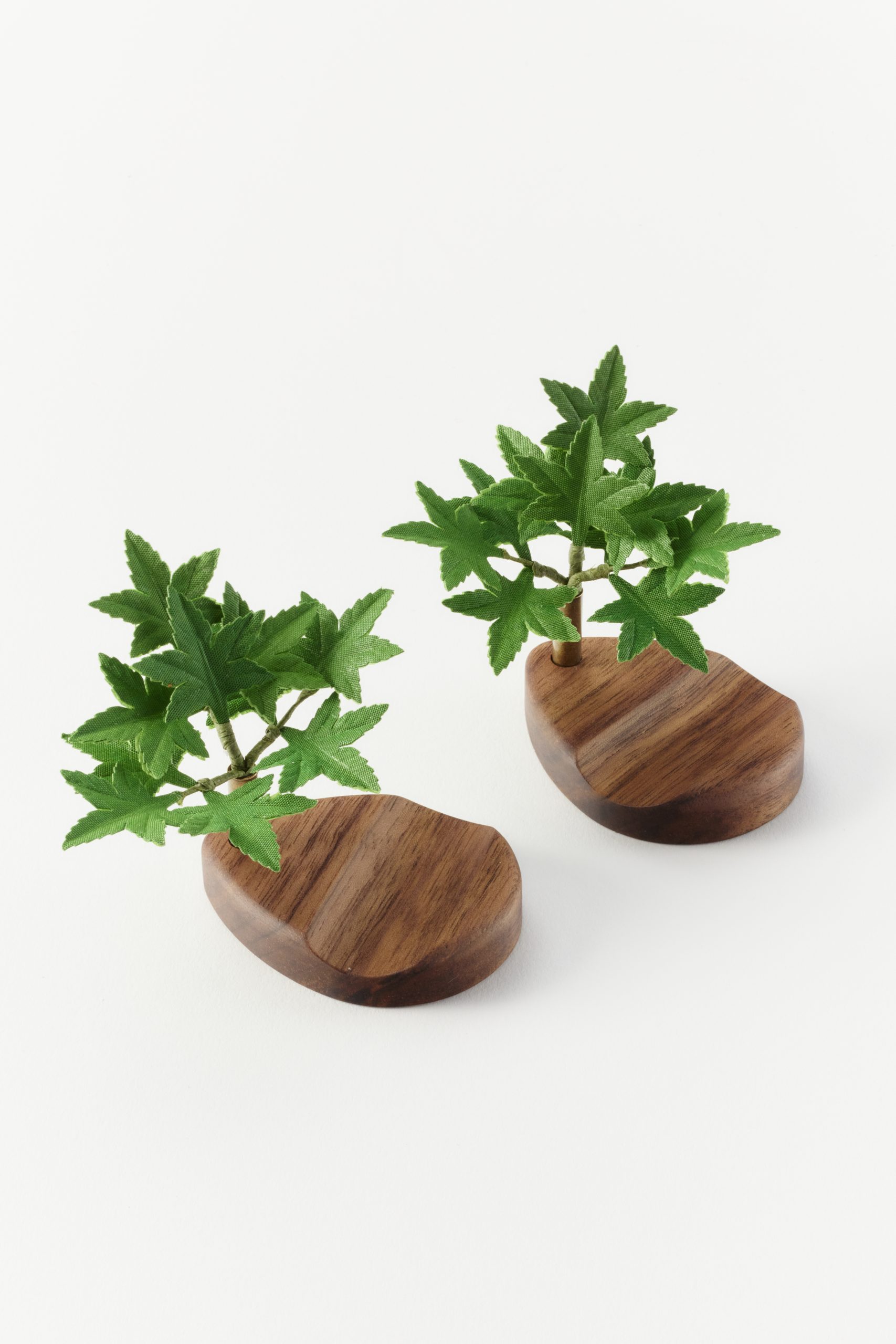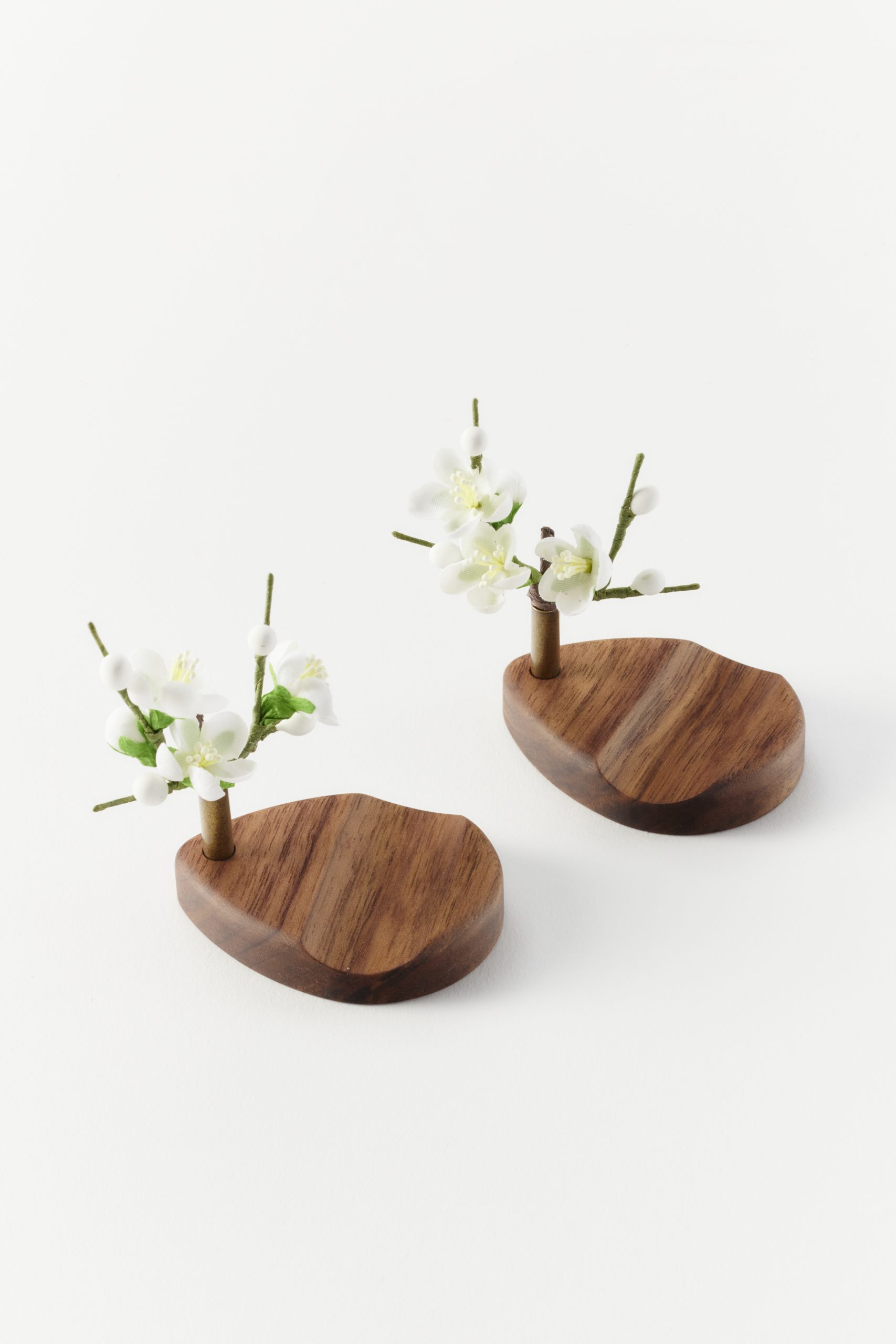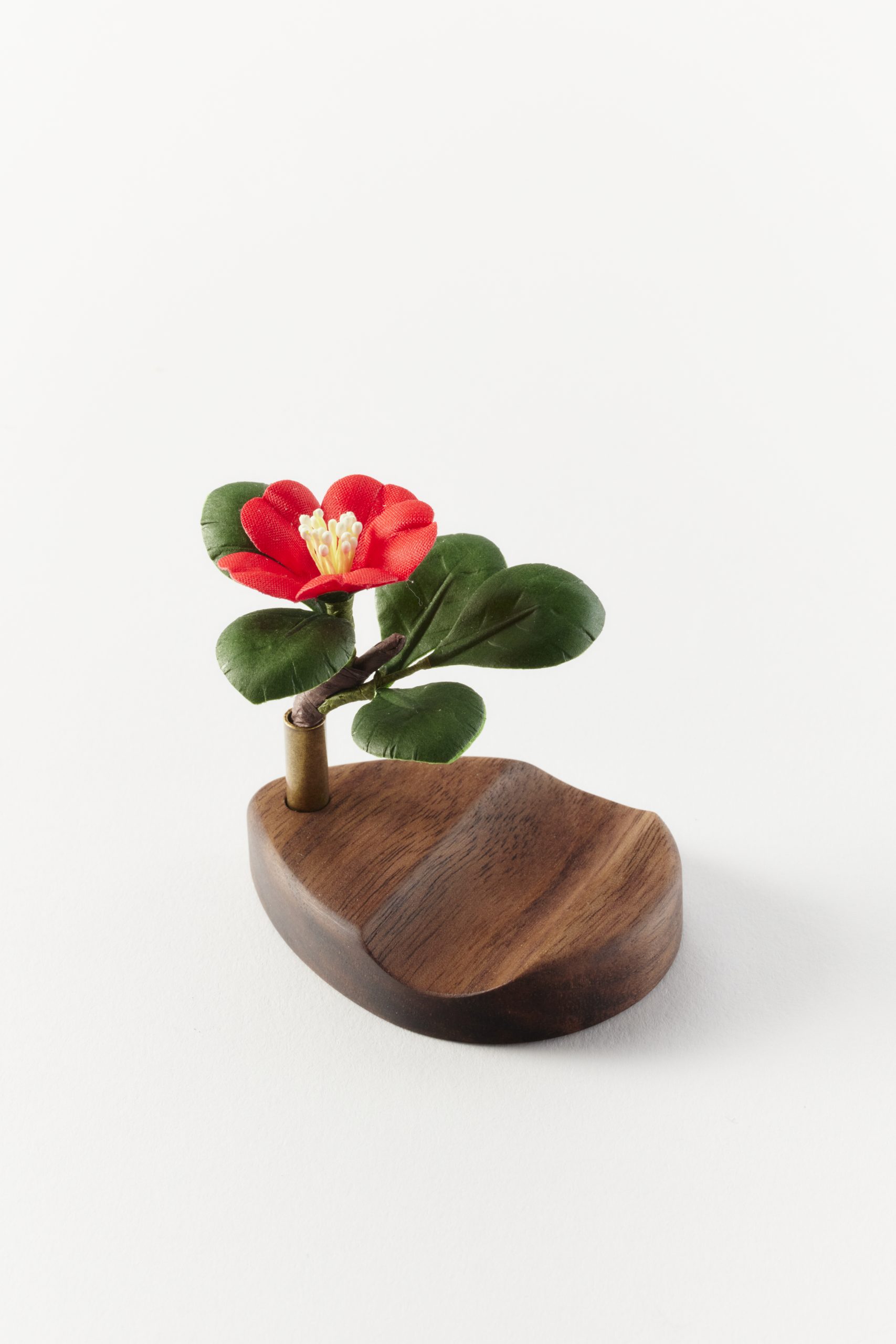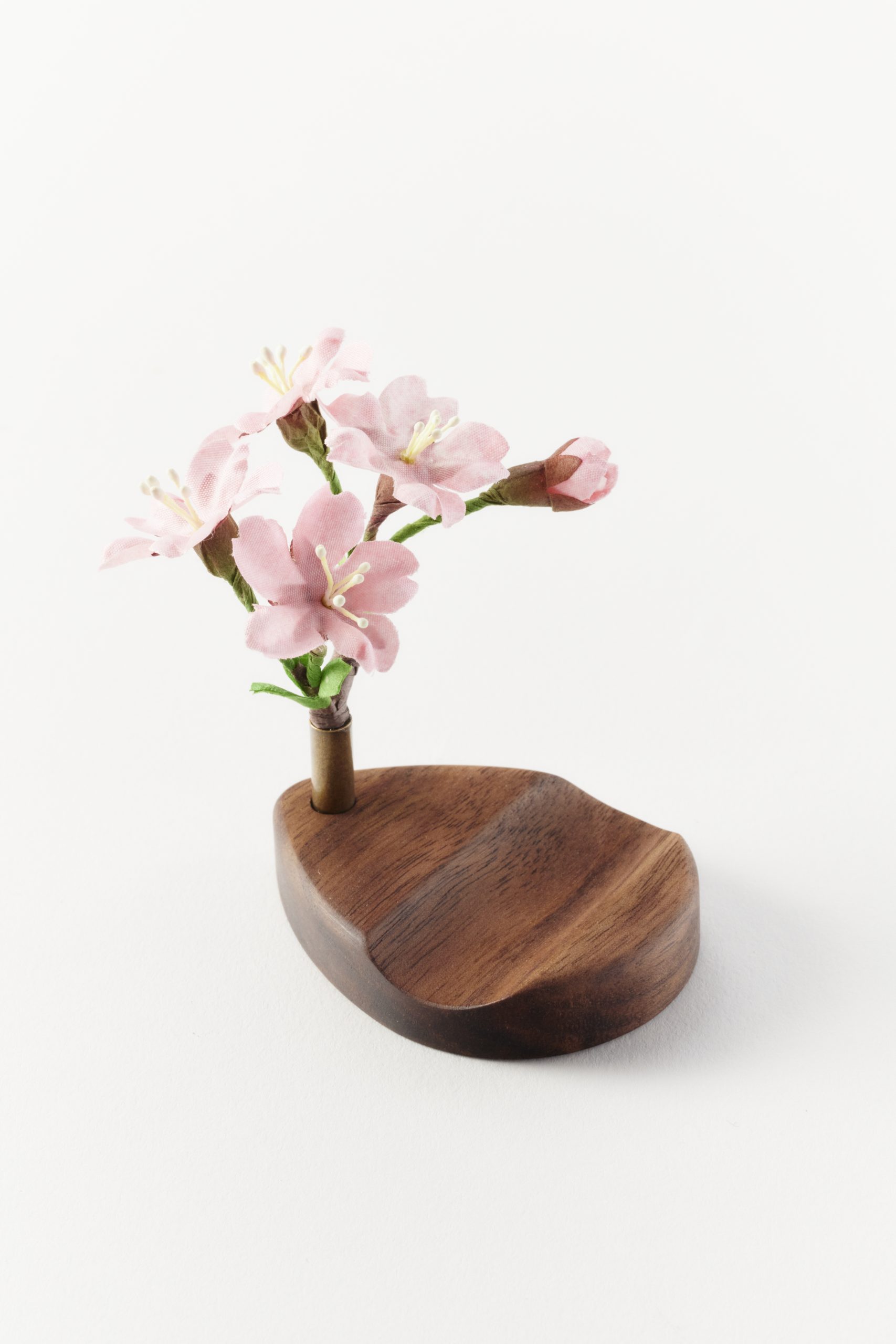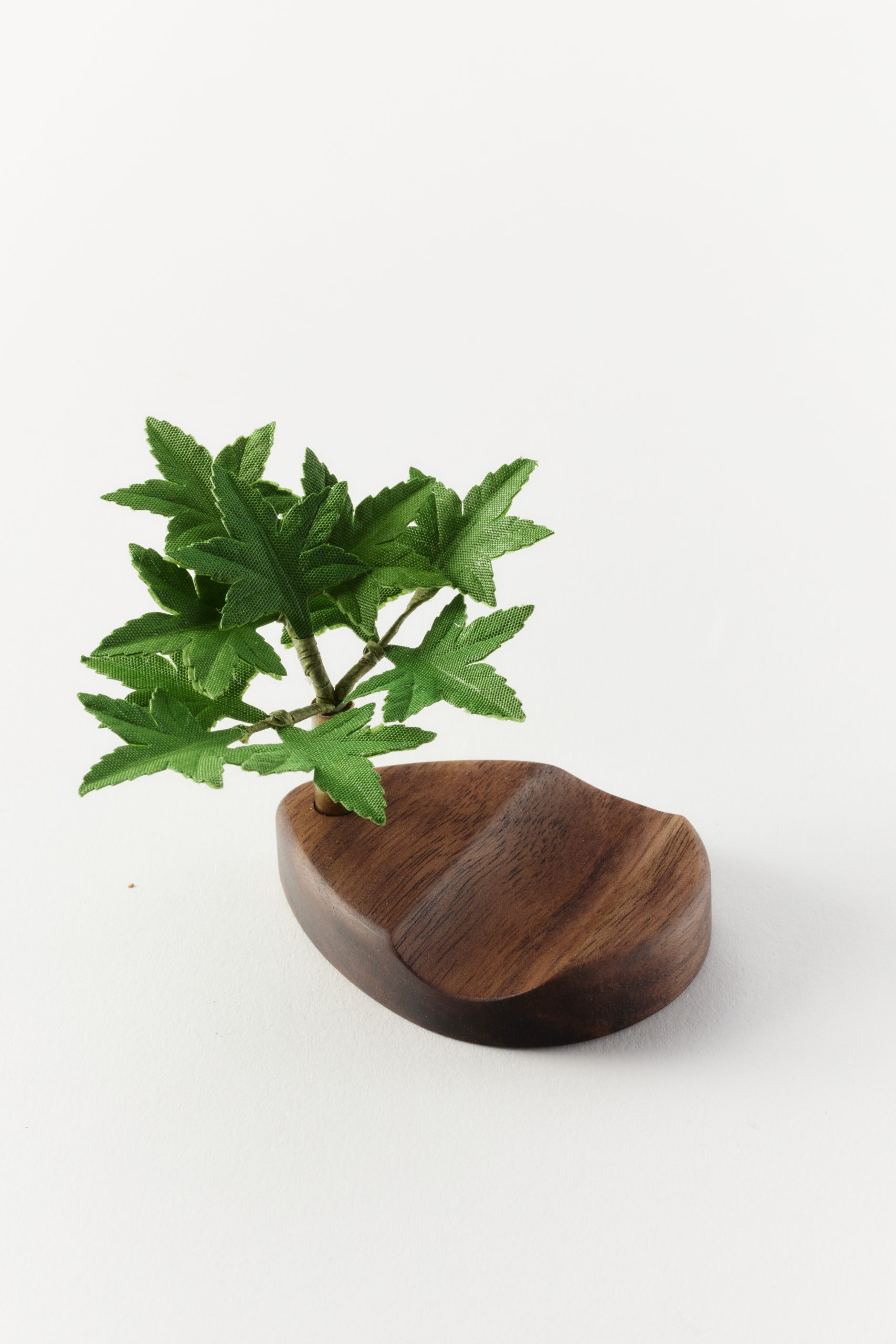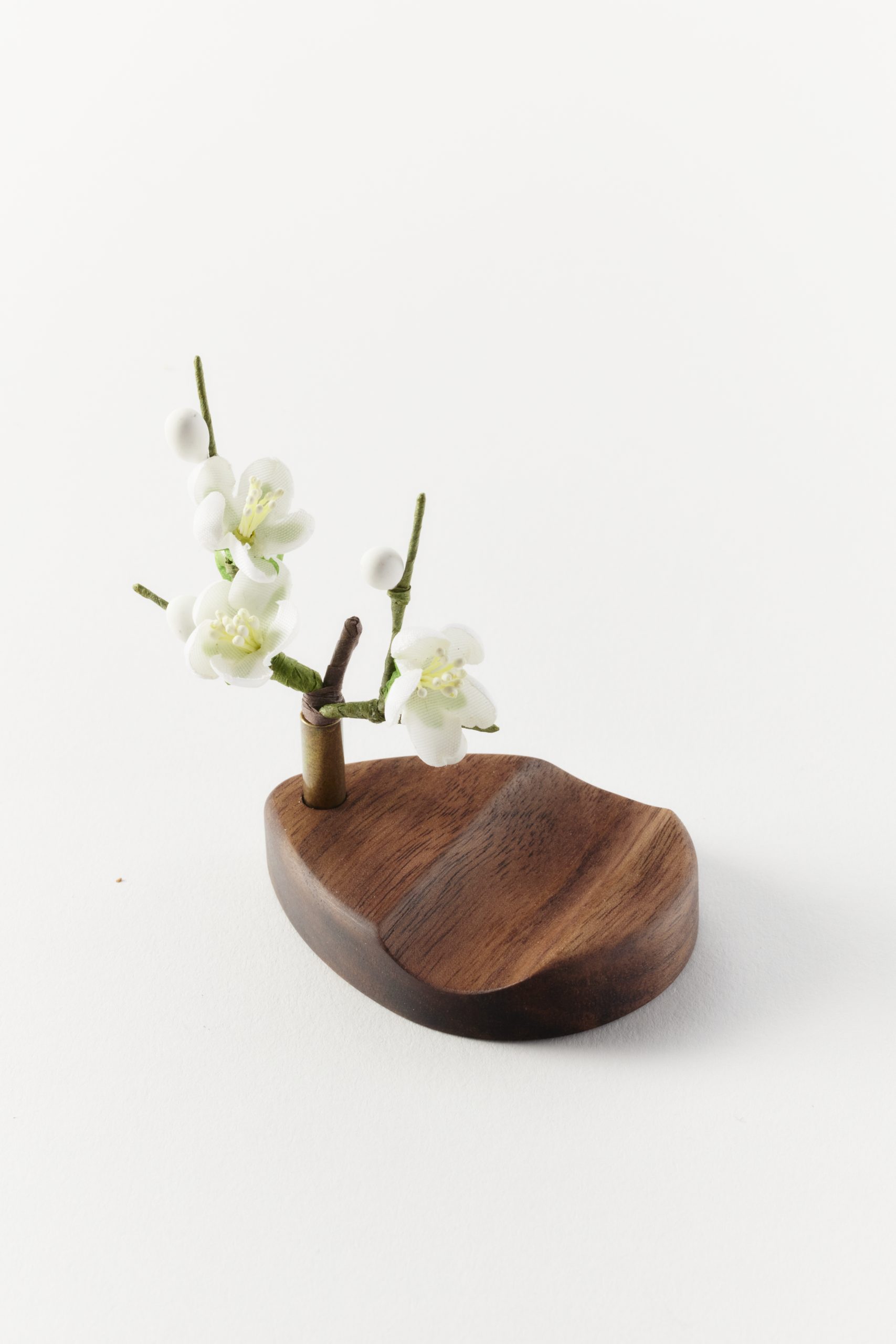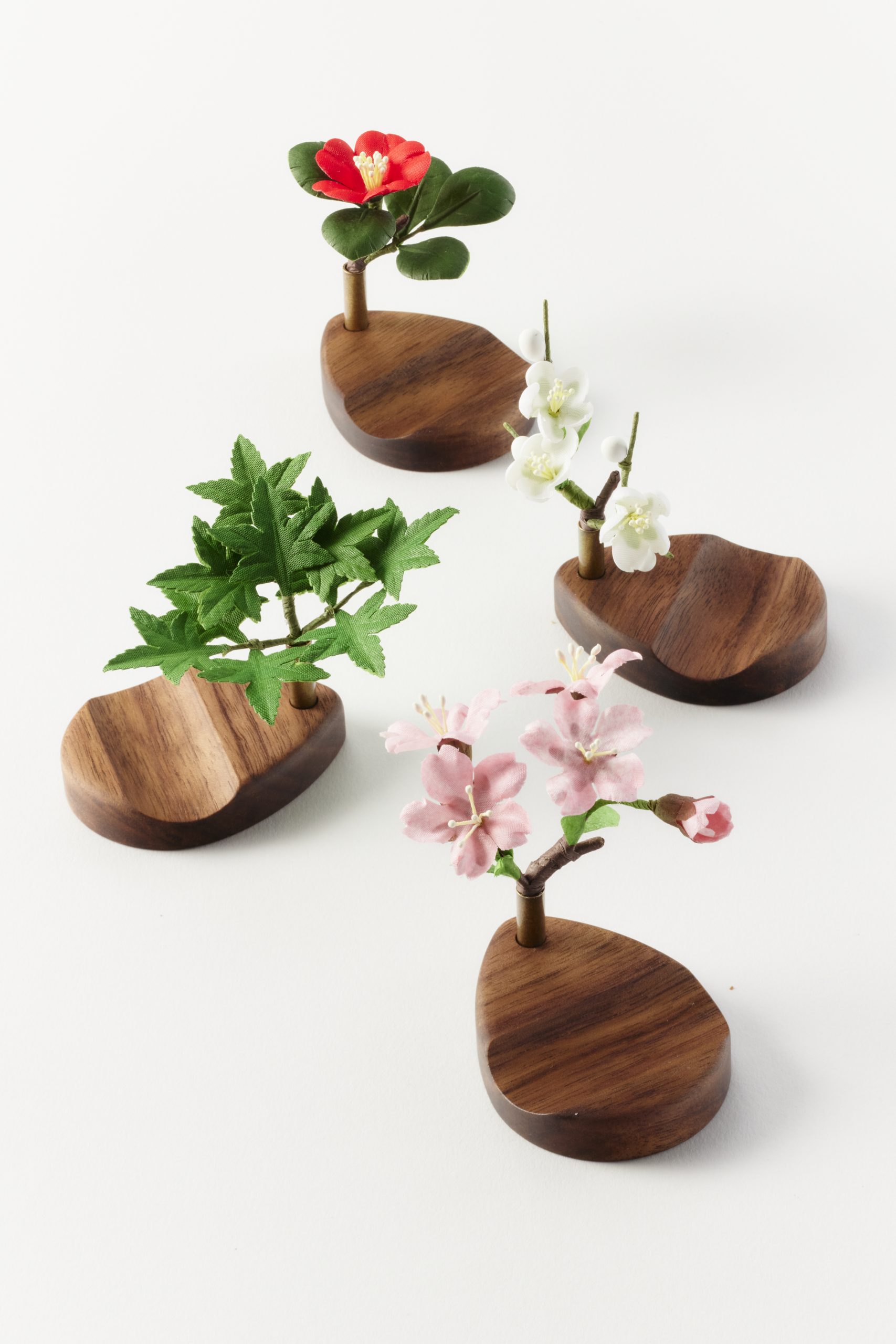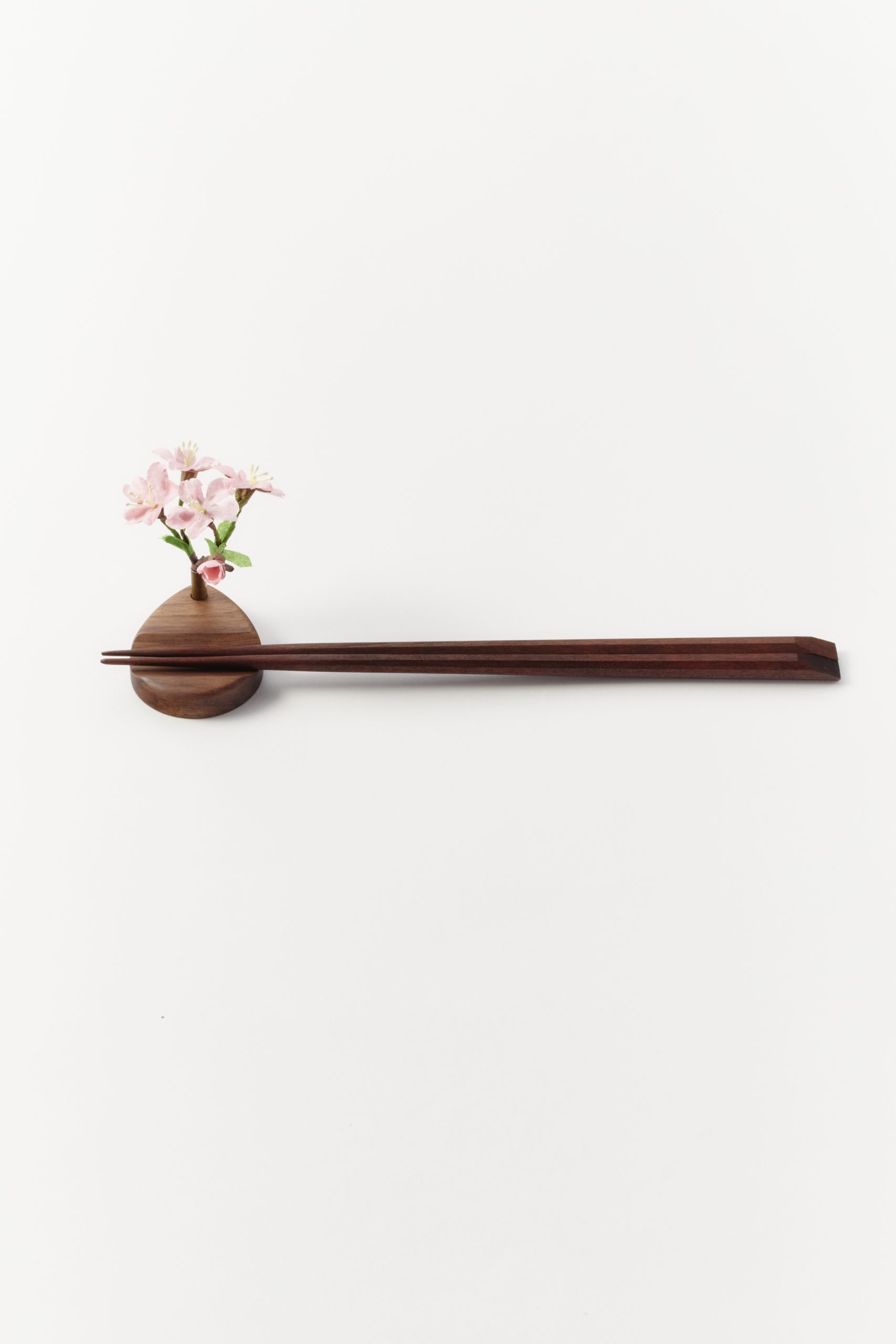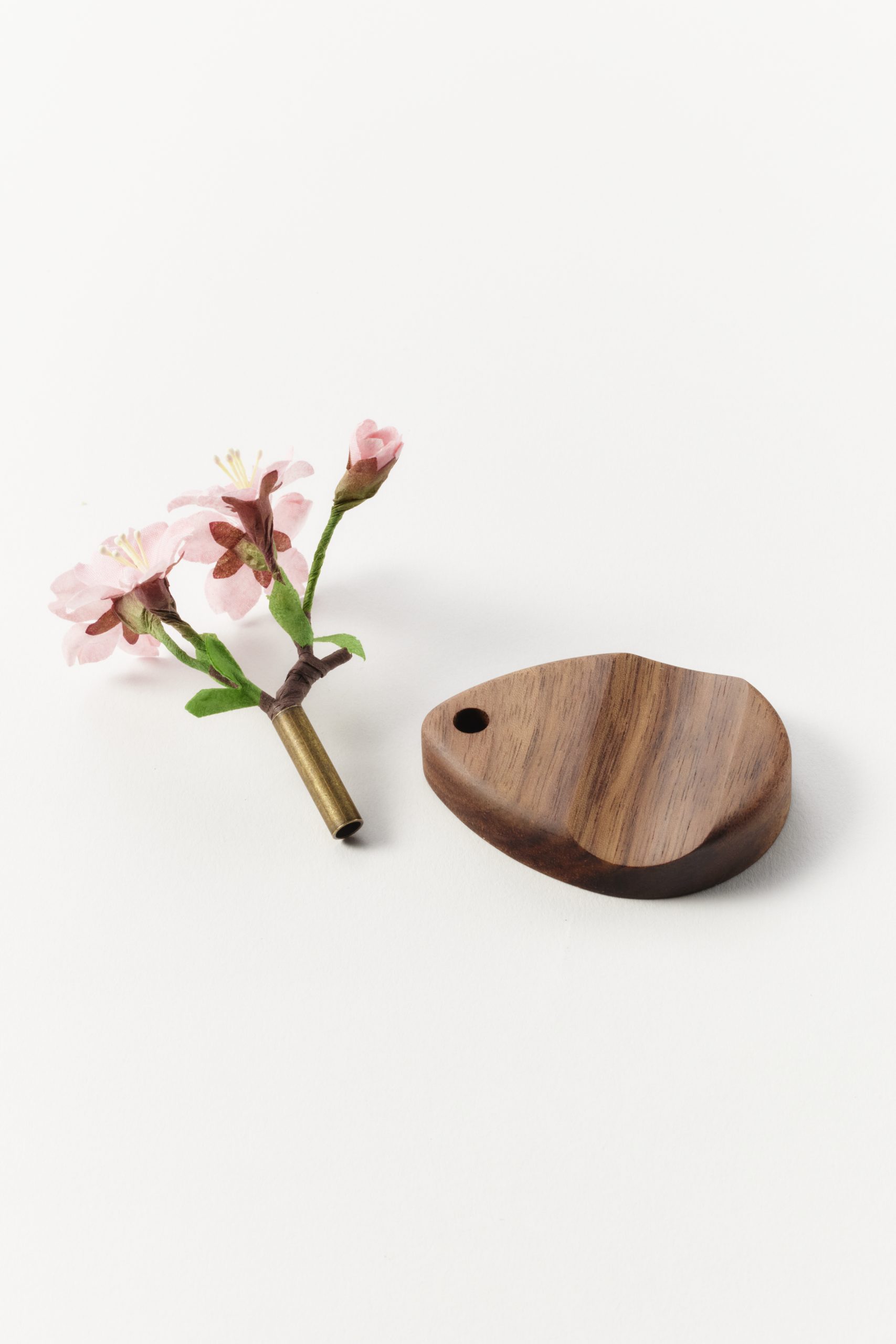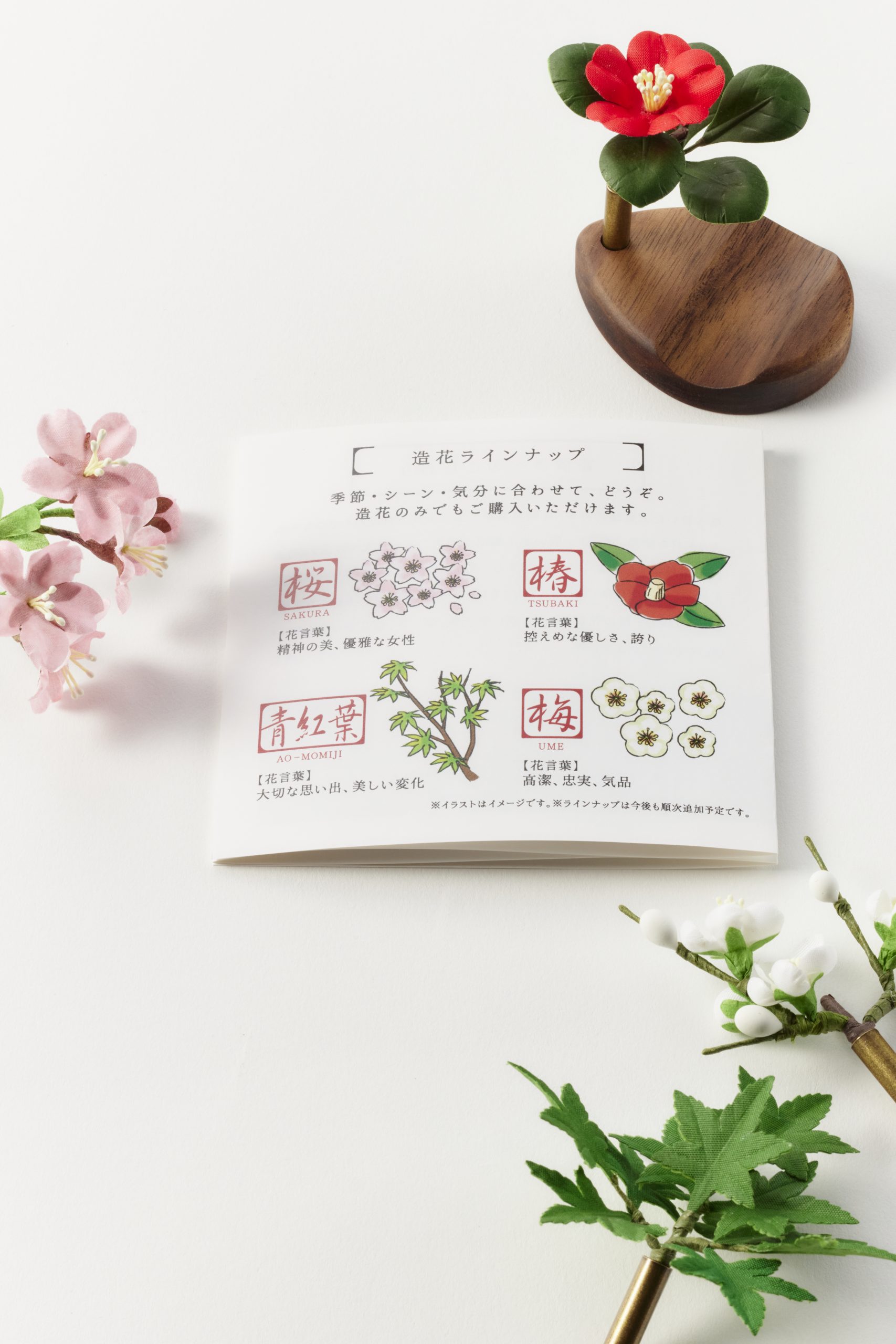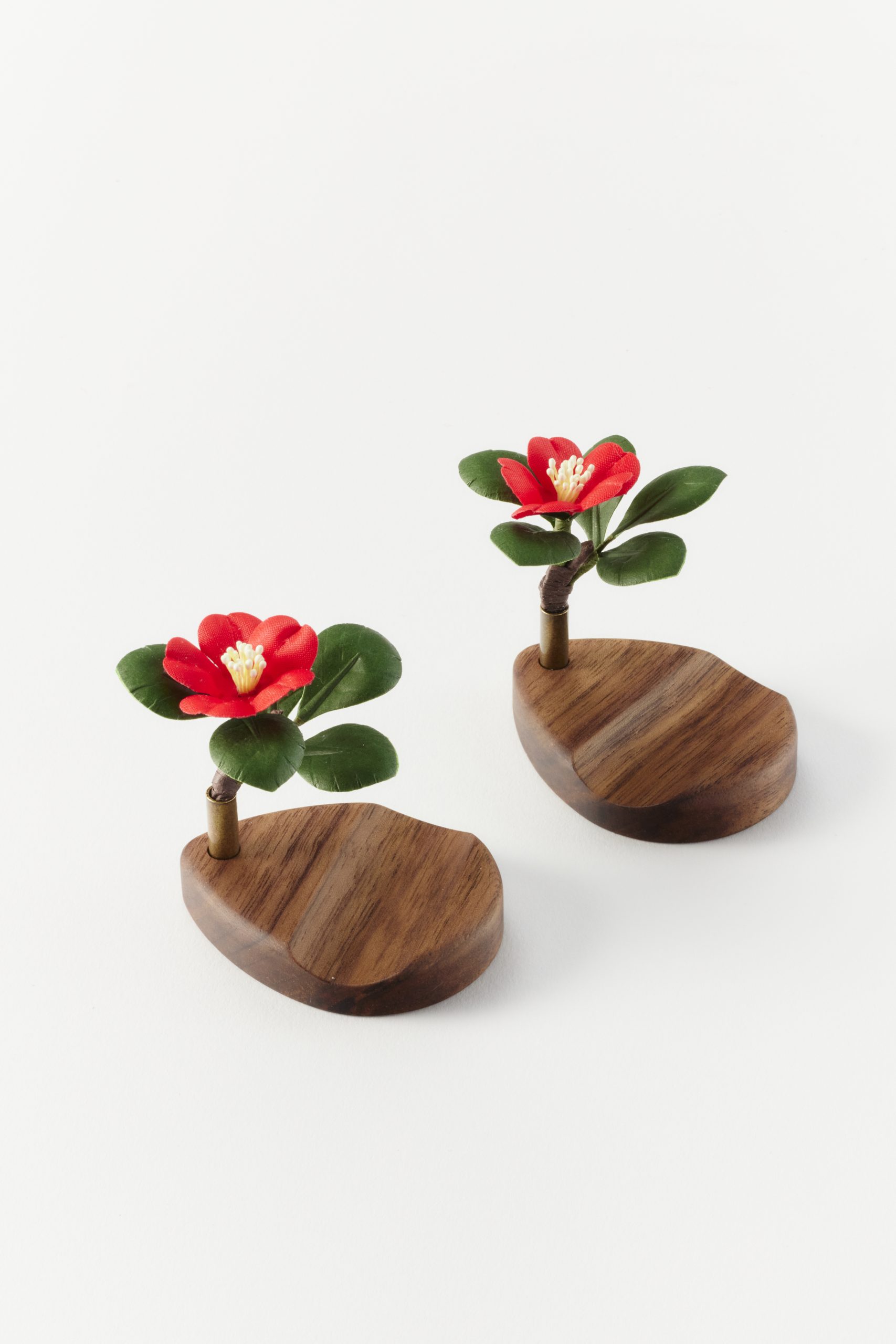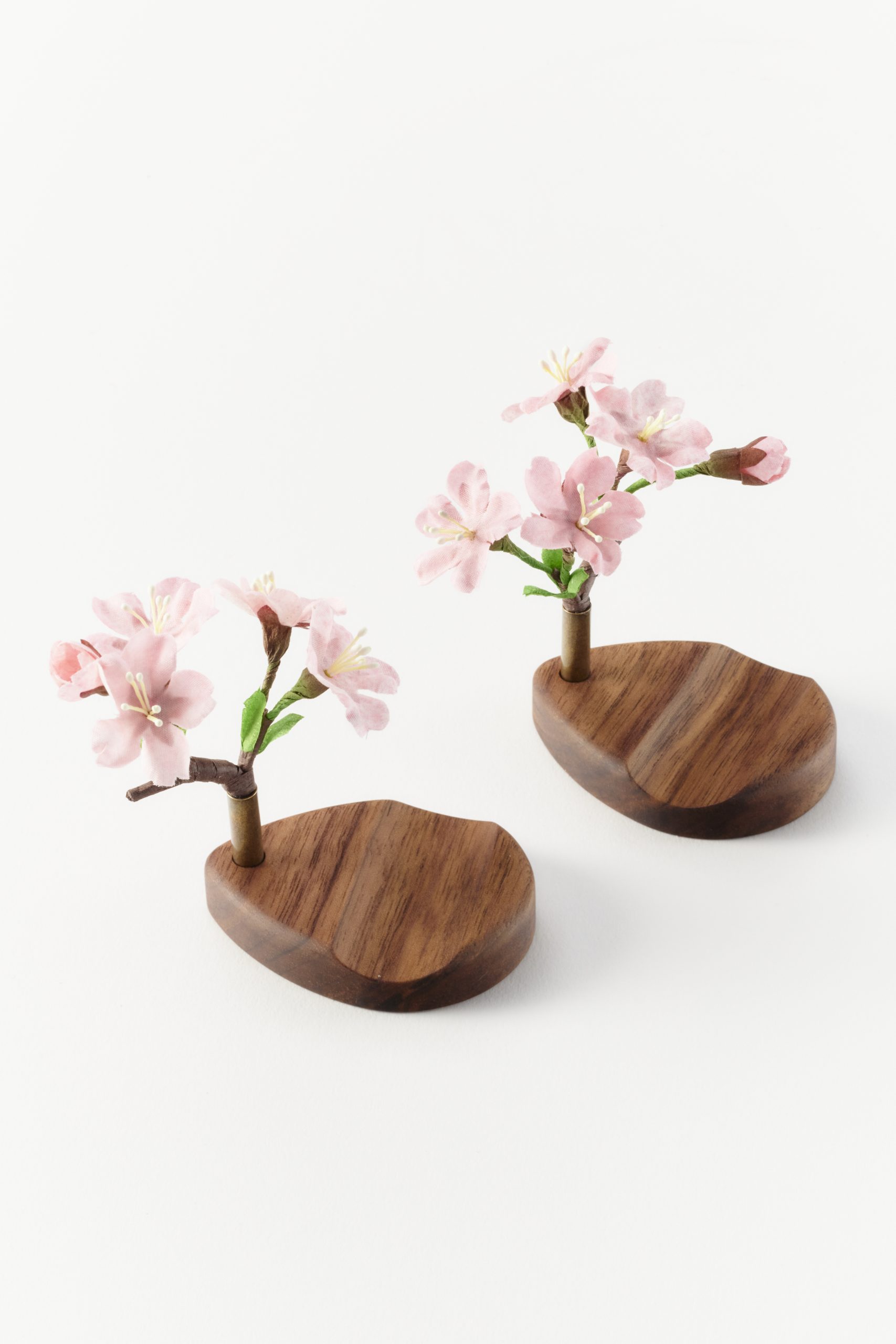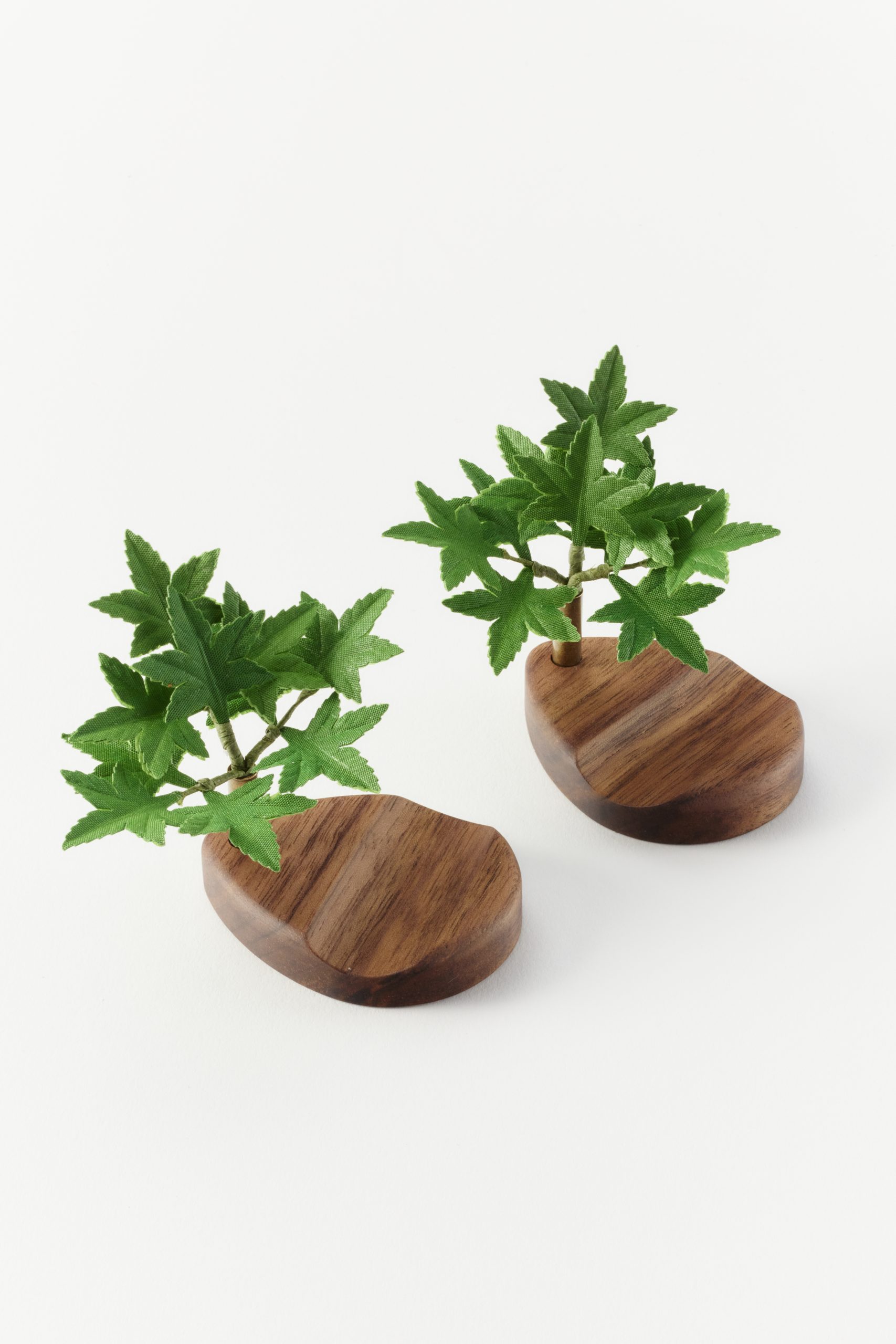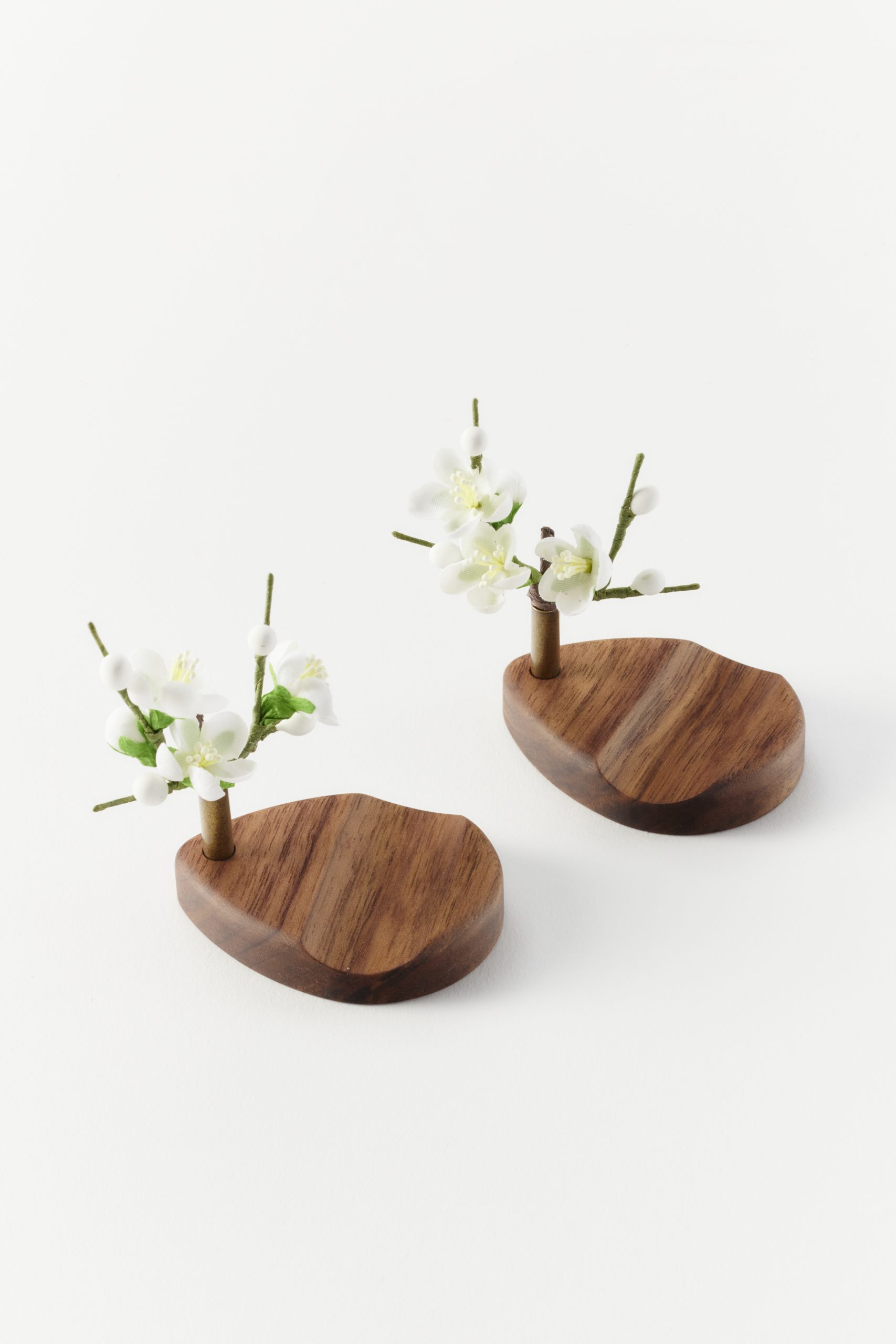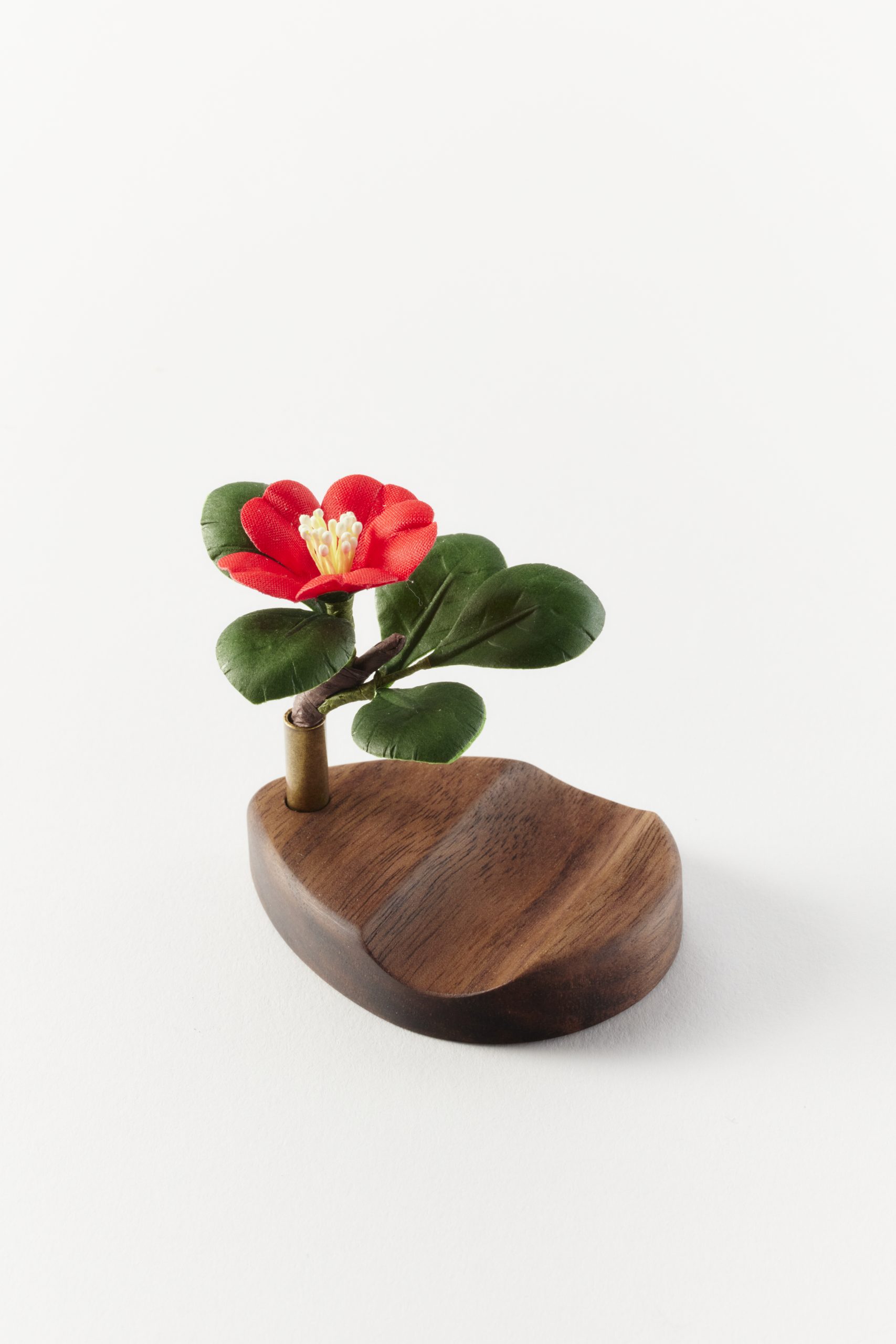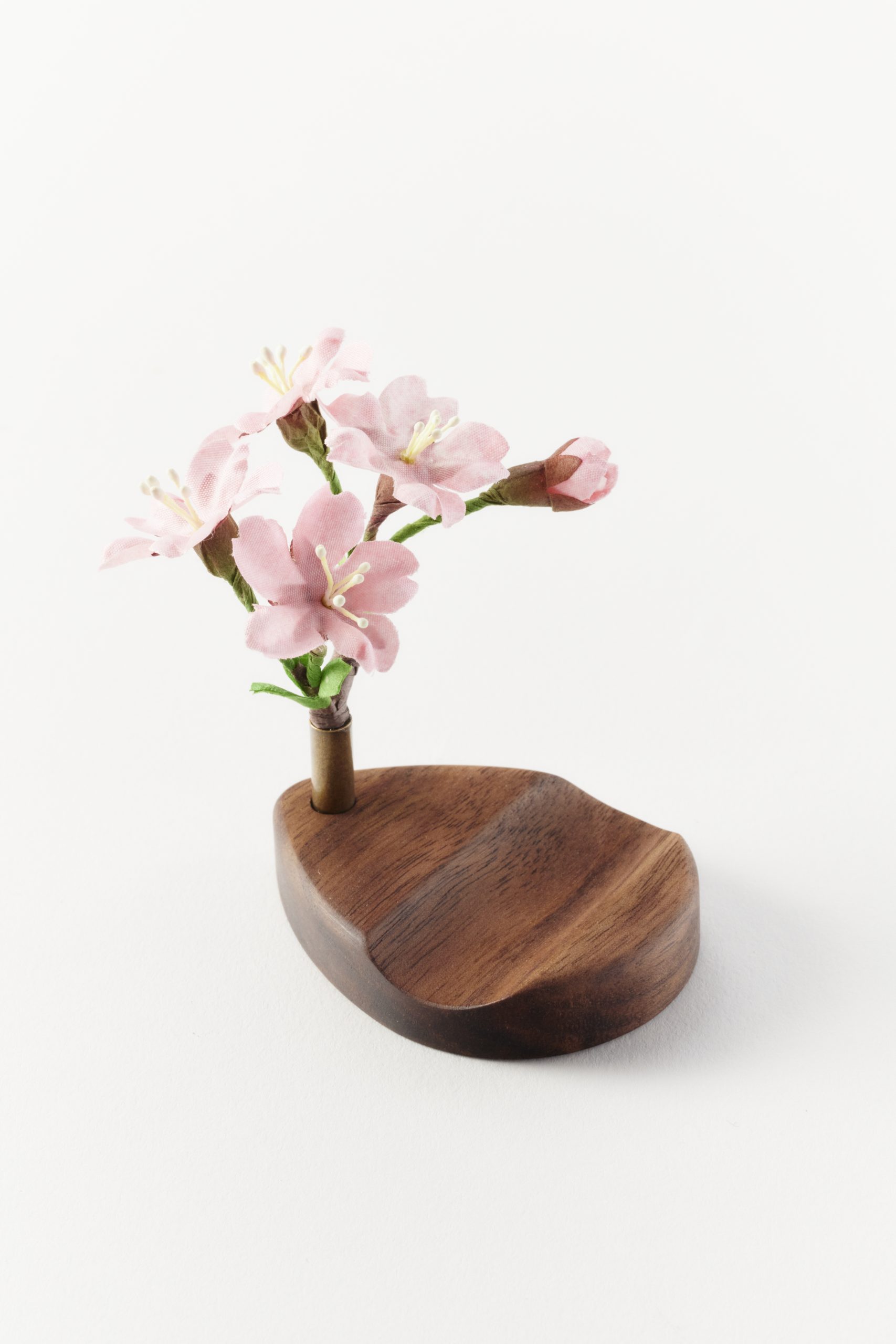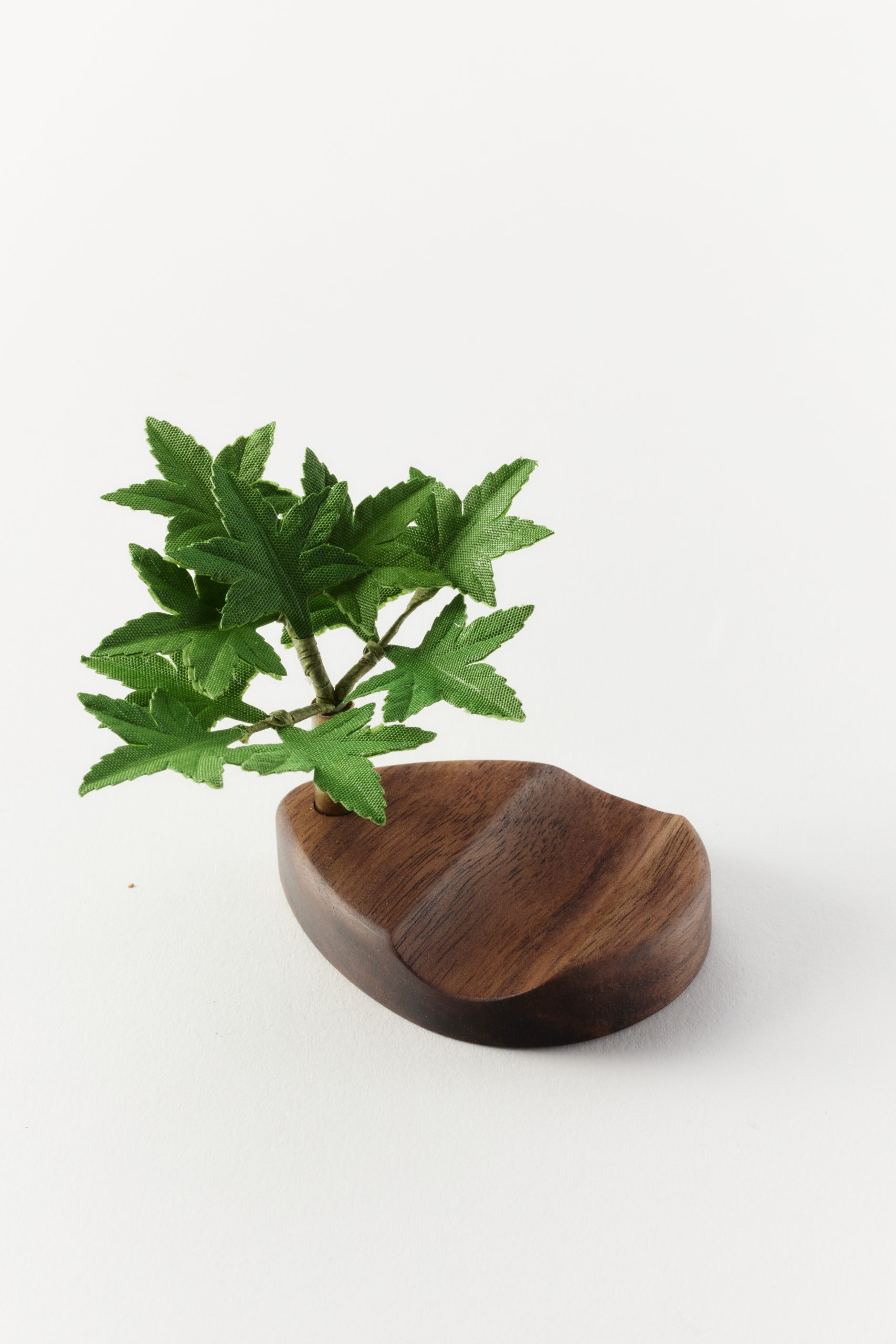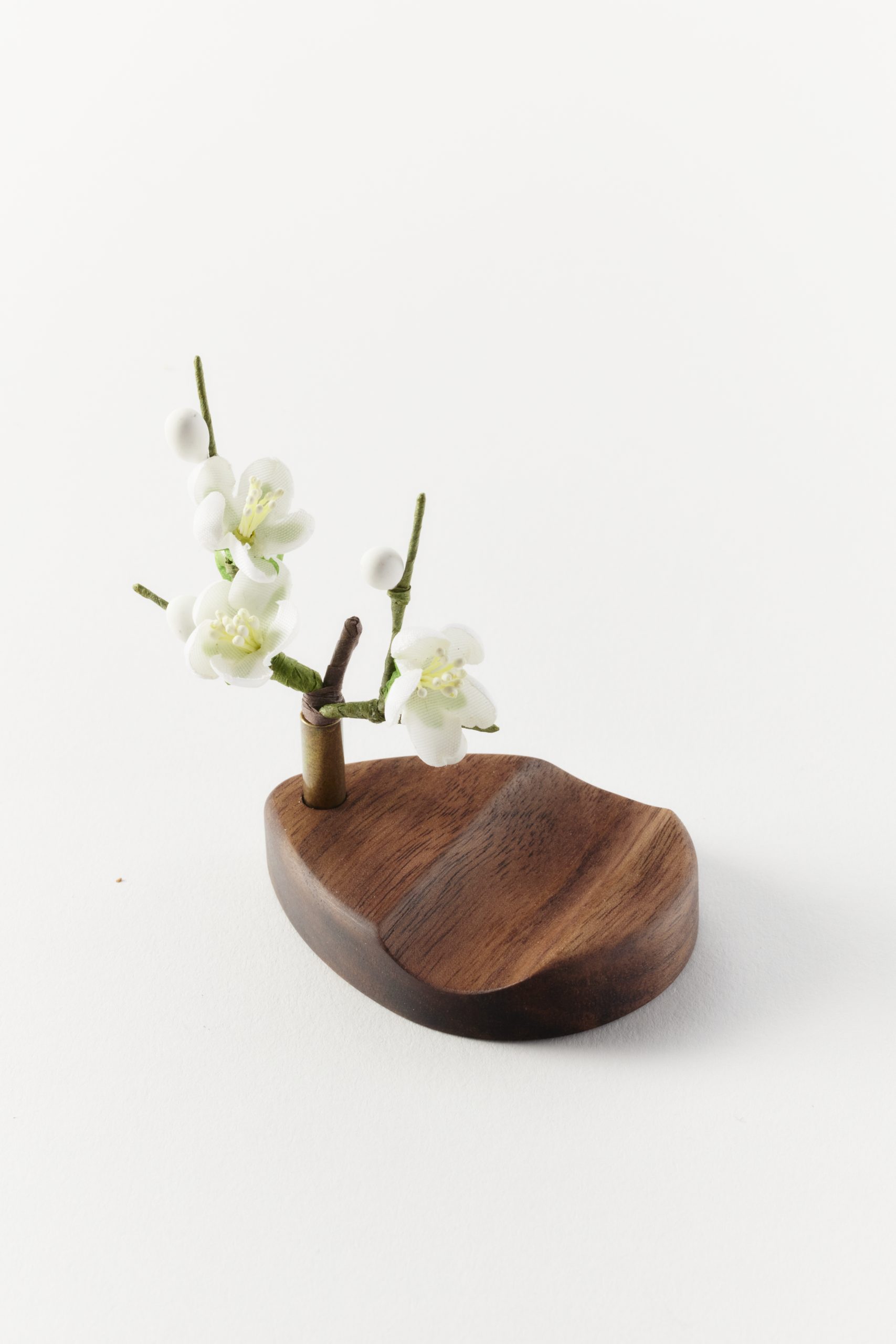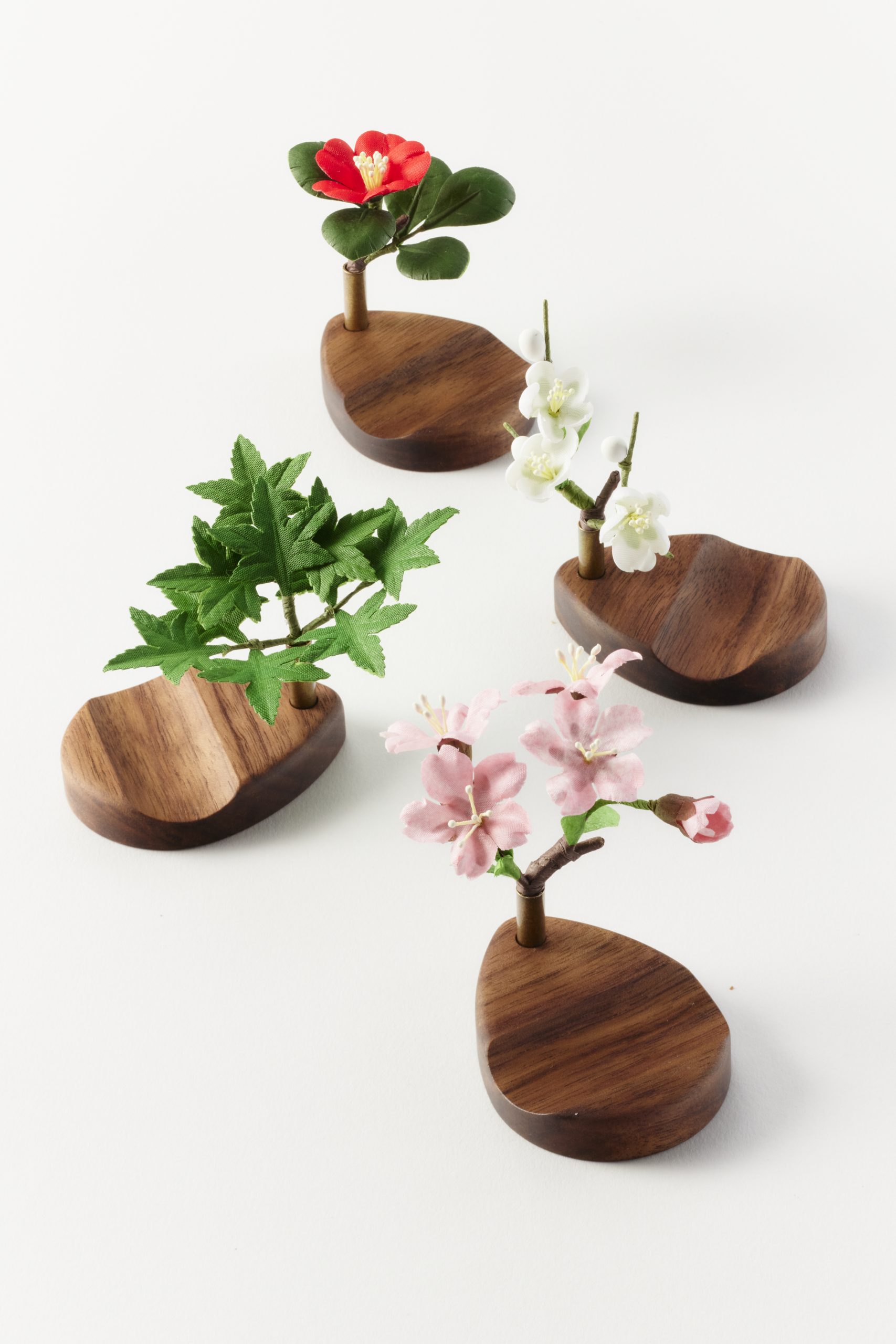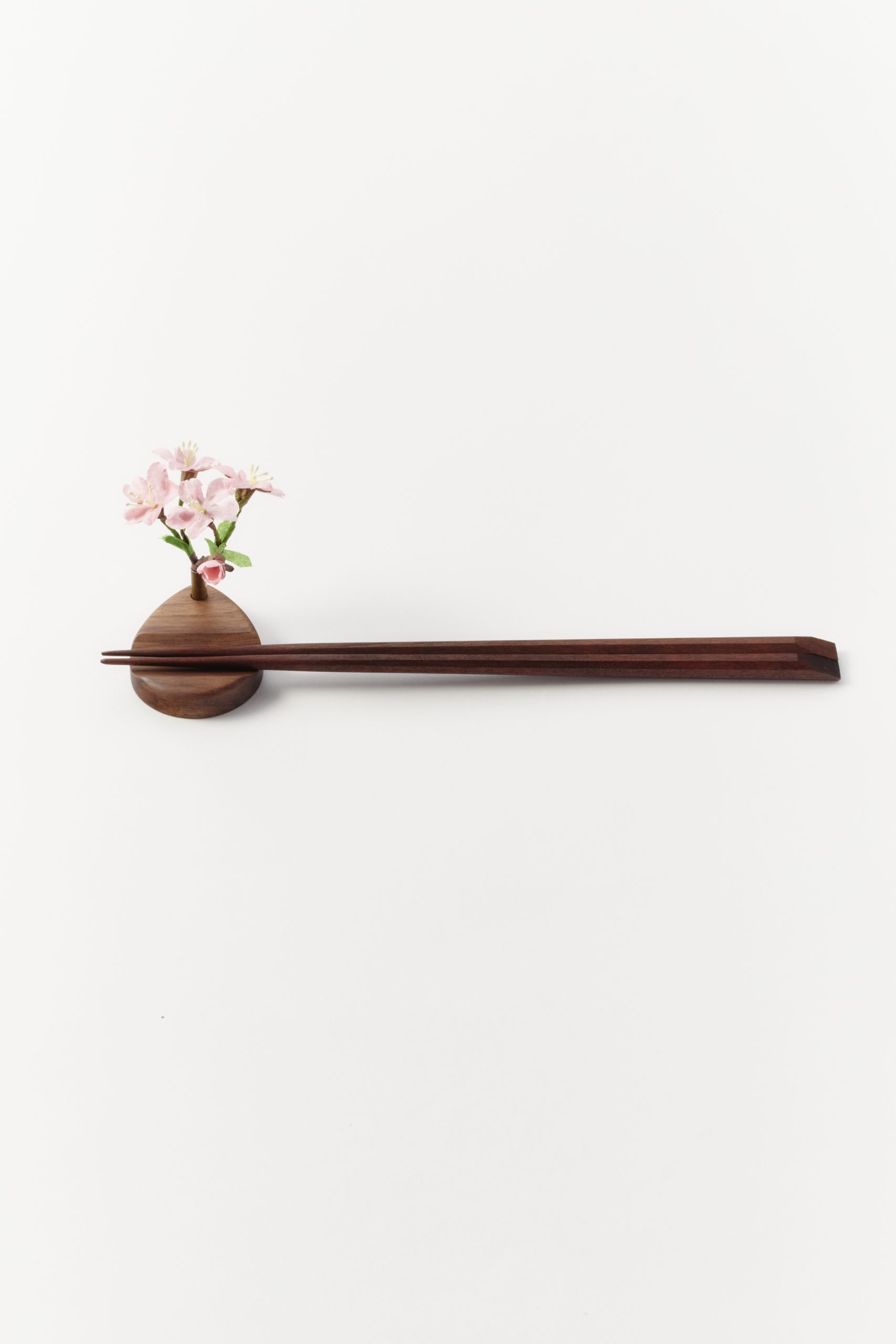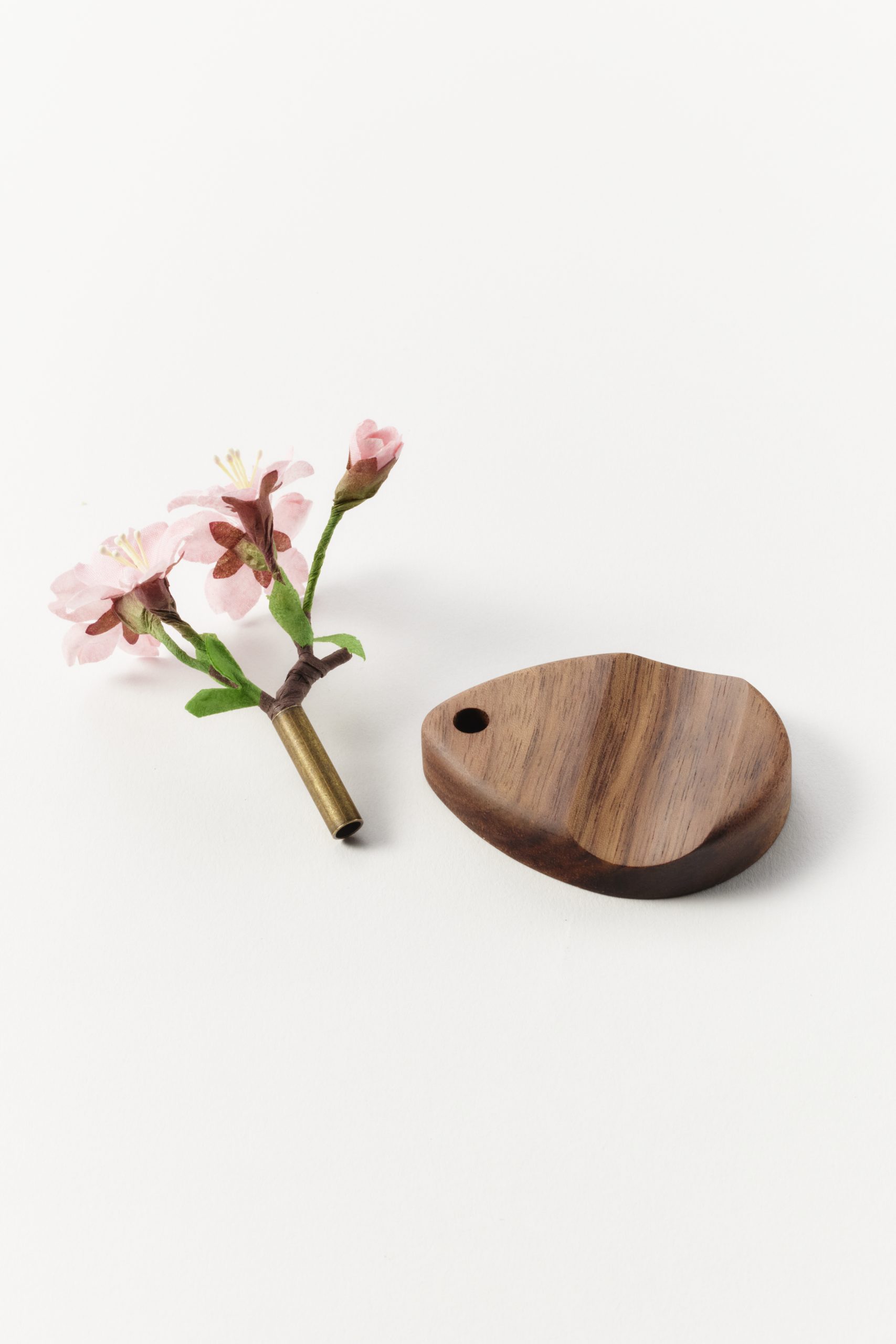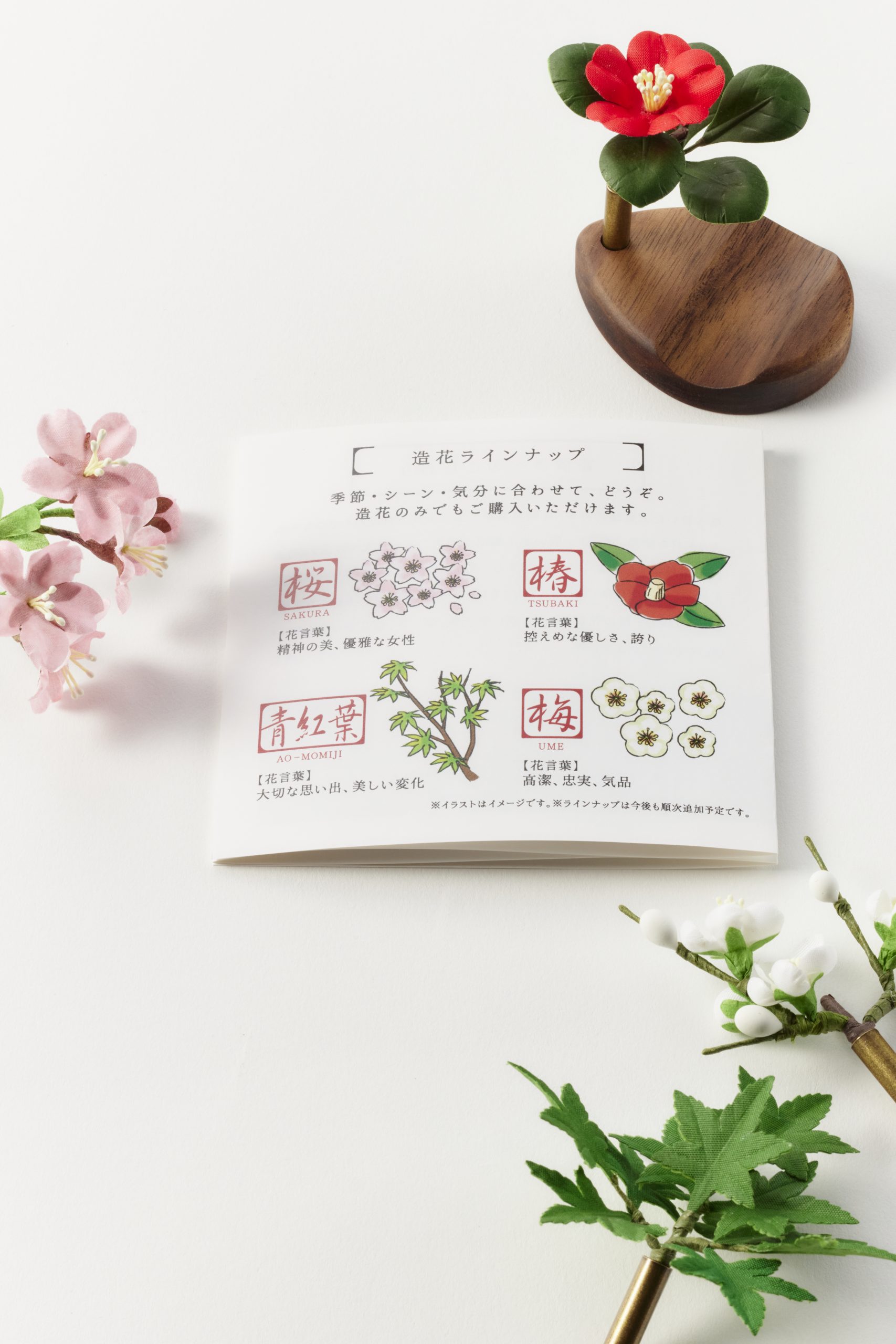 Pretty little artificial flowers are used as decorations
along with mainly Hina dolls for the Girl's Festival
and Gogatsu dolls for the Boy's Festival.
The Ichirin Chopstick Rest was born by bringing
the many artificial flowers that seem to play supporting roles
at first glance into modern living,
in the form of tableware.
Artificial flowers made by Yuji Okada,
the third head of Okahan,
an artificial flower workshop founded in 1922,
add a colorful flair to teardrop-shaped chopstick rests
made of walnut that were carefully polished,
one at a time, by woodworkers.
Made by hand, one by one, the artificial flowers
are completed only after the several steps,
from dying and cutting to assembling.
Those adorning Ichirin Chopstick Rest are no exception.
The more closely they are examined,
the more it can be seen how elaborately they are made,
in spite of their compact size;
they are only 5.5 centimeters high,
to prevent getting in the way in meals.
One can only be amazed at the care taken in fabricating
even the finest details,
such as the size and color of each petal,
the veins on leaves, and the spreading of twigs.
The chopstick rests could be viewed as embodying
Okada's dedication as an artisan
who wants to create high quality products for daily lives.
Because the artificial flower part is detachable,
owners can have fun changing to different ones to suit the season,
occasion, and mood.
Okada says that he plans to steadily add other options
to the current assortment consisting of cherry blossoms,
camellias, plum blossoms, and green maple leaves.
His products truly add color
to the dinner table with the hues of flowers.
Ichirin Chopstick Rest

Material: Chopstick rest: natural wood (walnut), urethane coating
Artificial flower: silk, rayon, dye, paper, wire
Size: Chopstick rest: width – 50 mm, depth – 40 mm, height – 10 mm, weight – about 12 g
Artificial flower: width – about 50 mm, height – 55 mm
Number of types: 4
Suggested retail price: ¥5,940 a piece
*The information on this site is as of June 2023.
*Sizes, colours and shapes of the actual products may differ slightly as they are
handmade.
*Product specifications and suggested retail prices may change without prior notice.