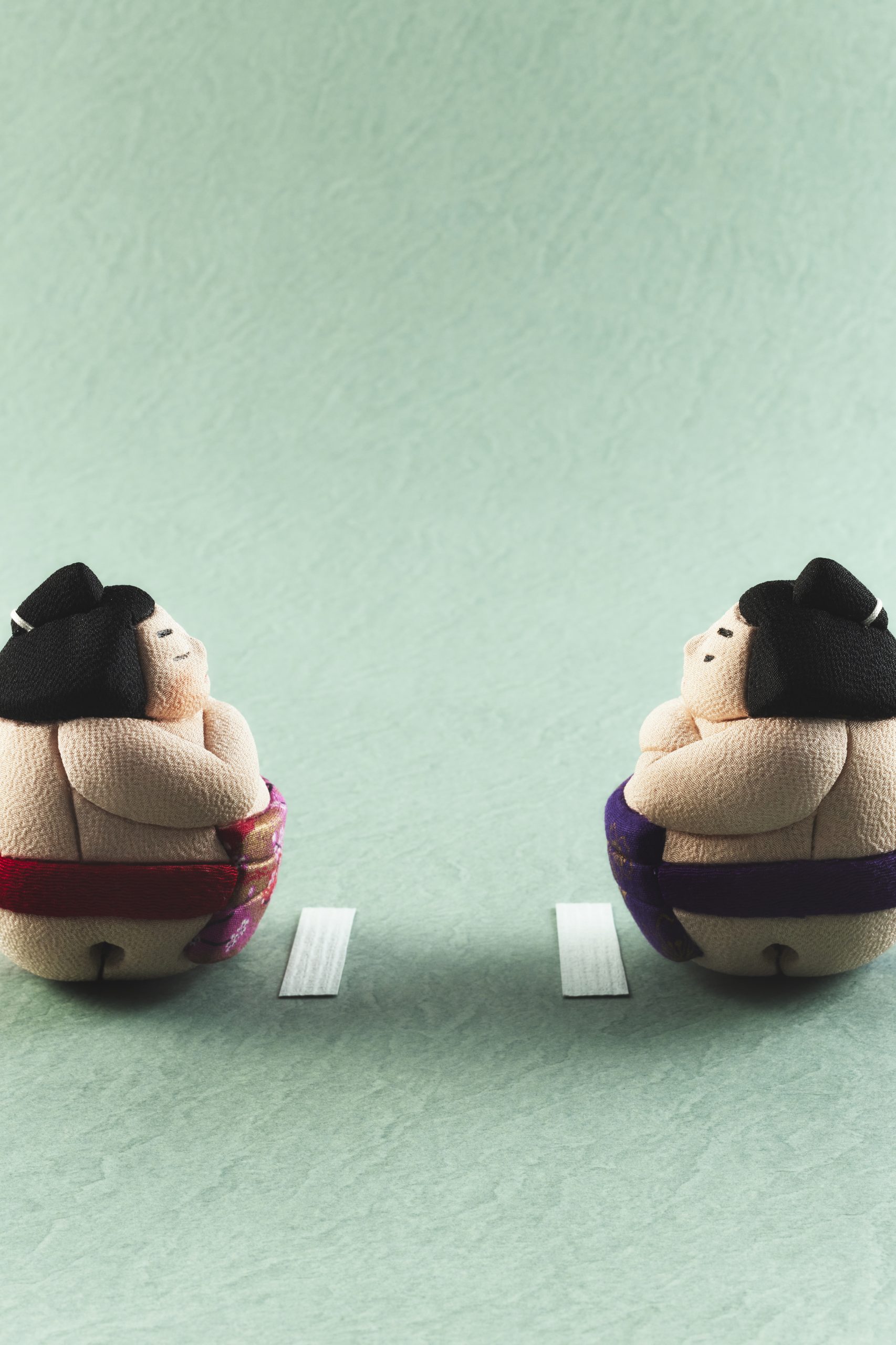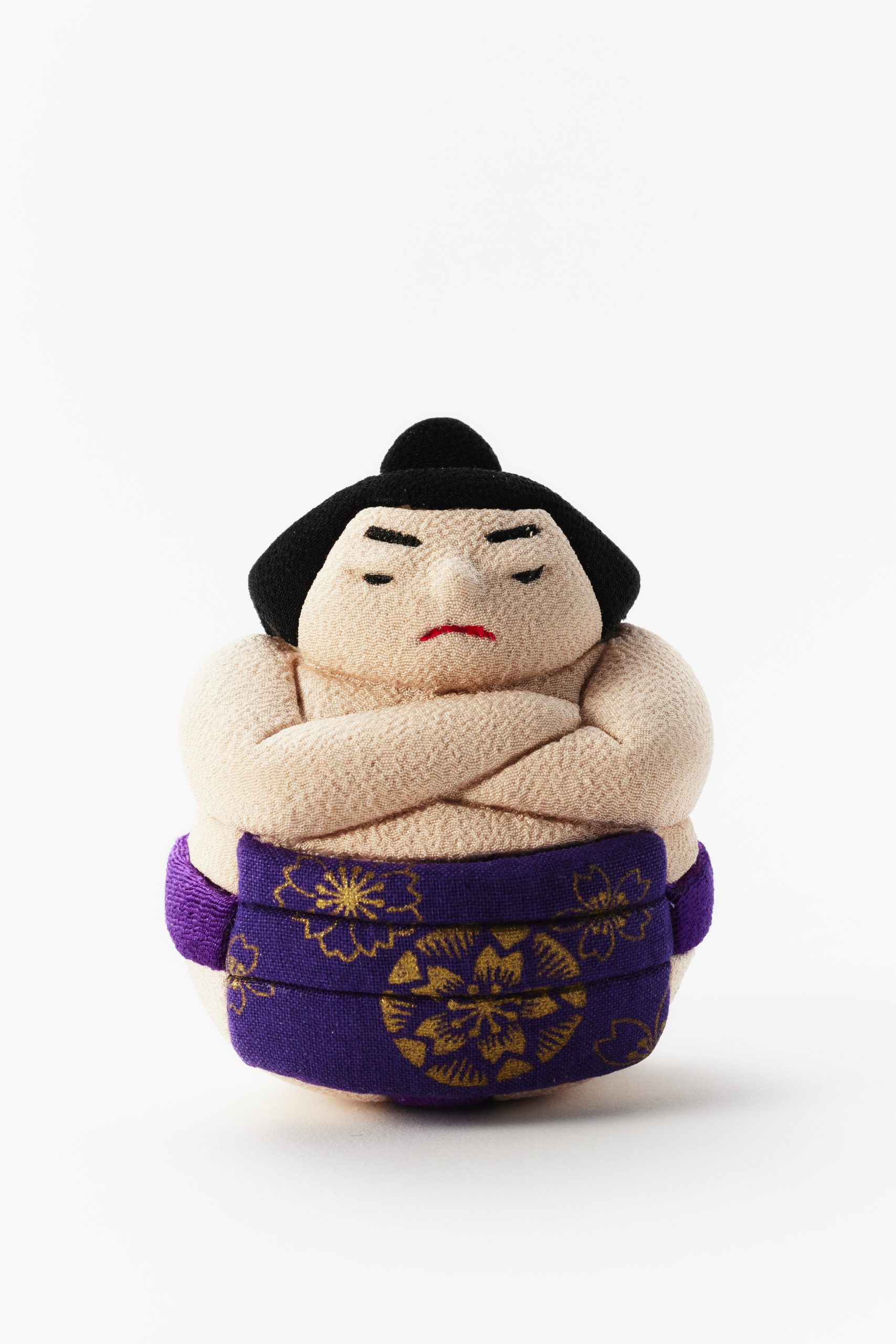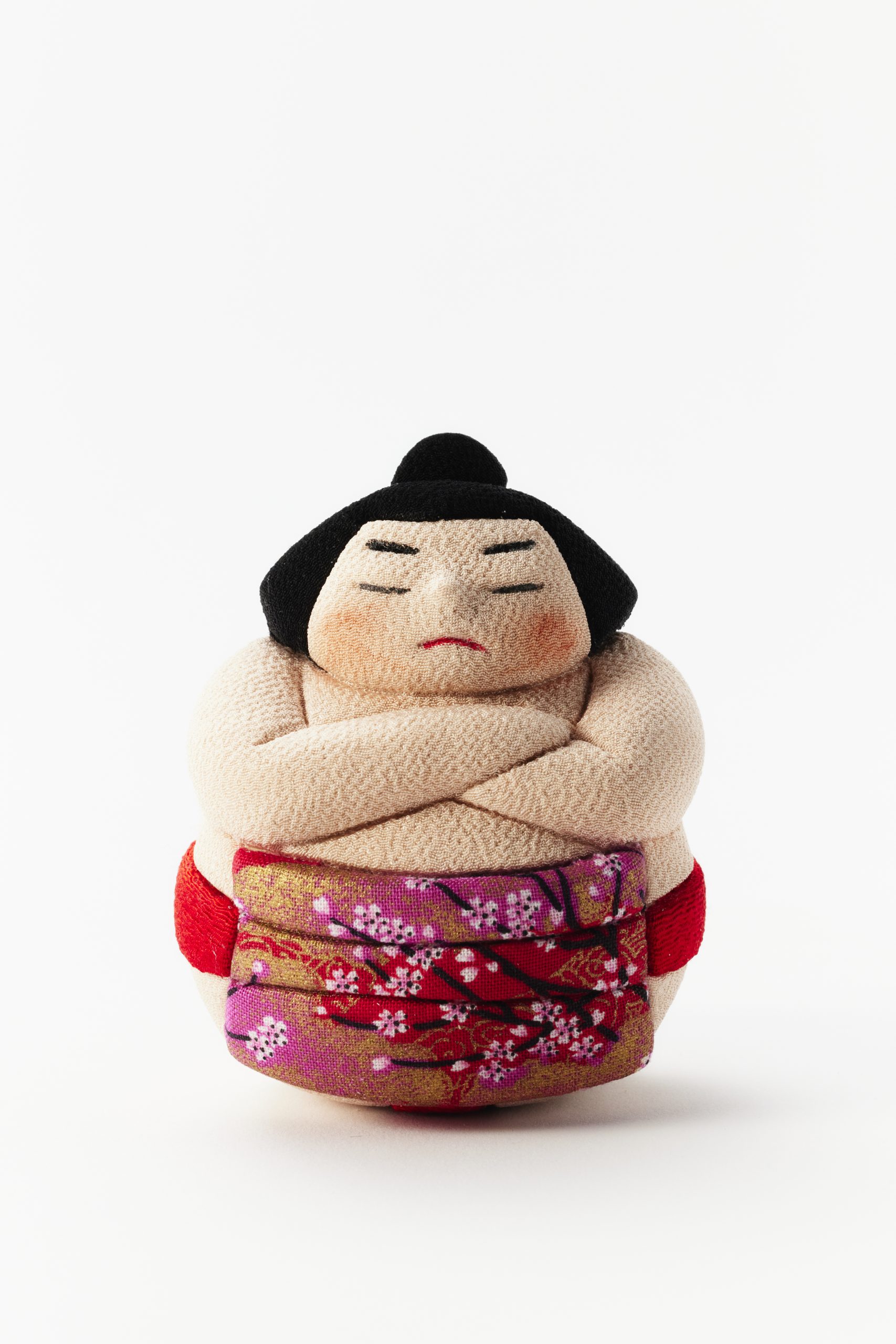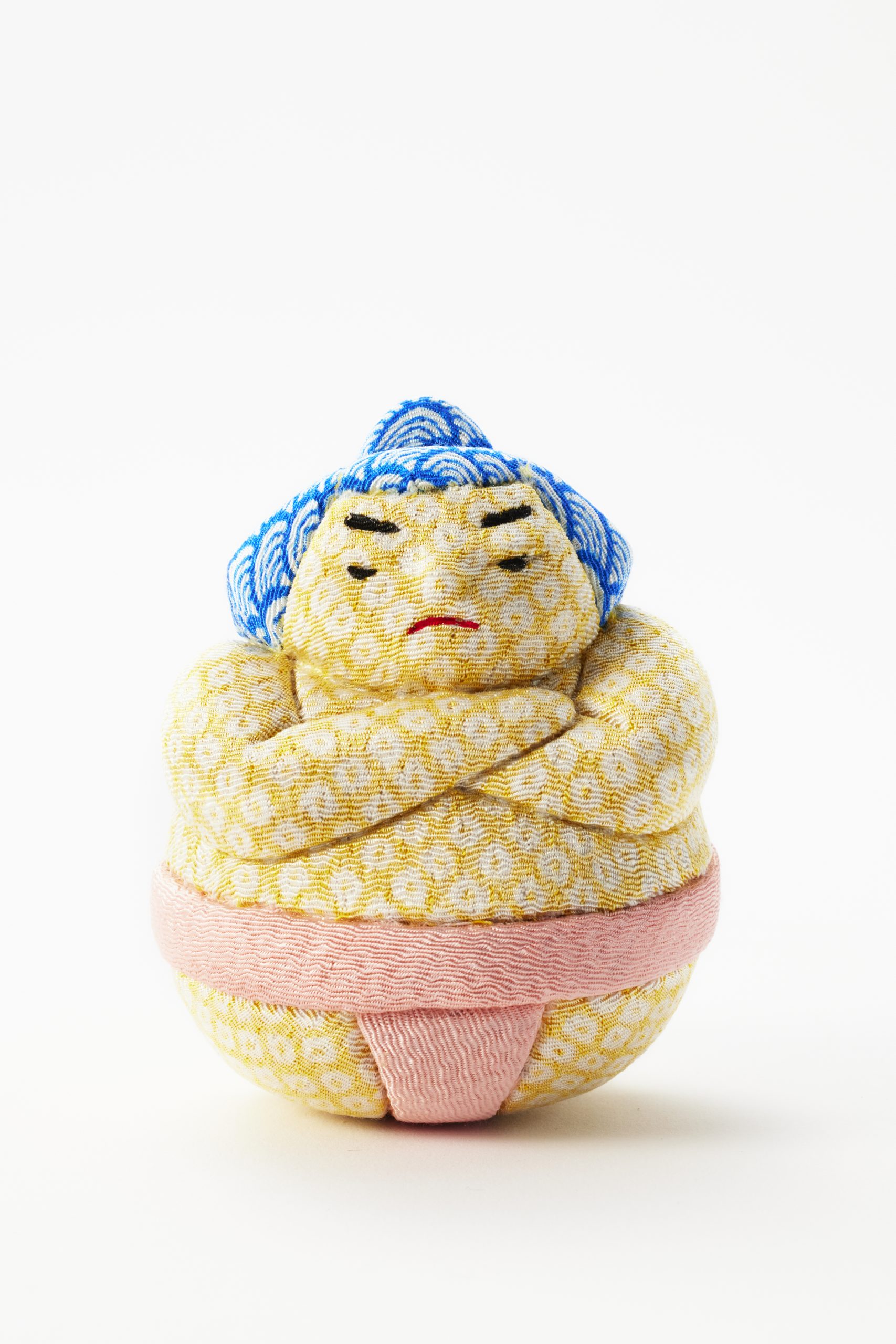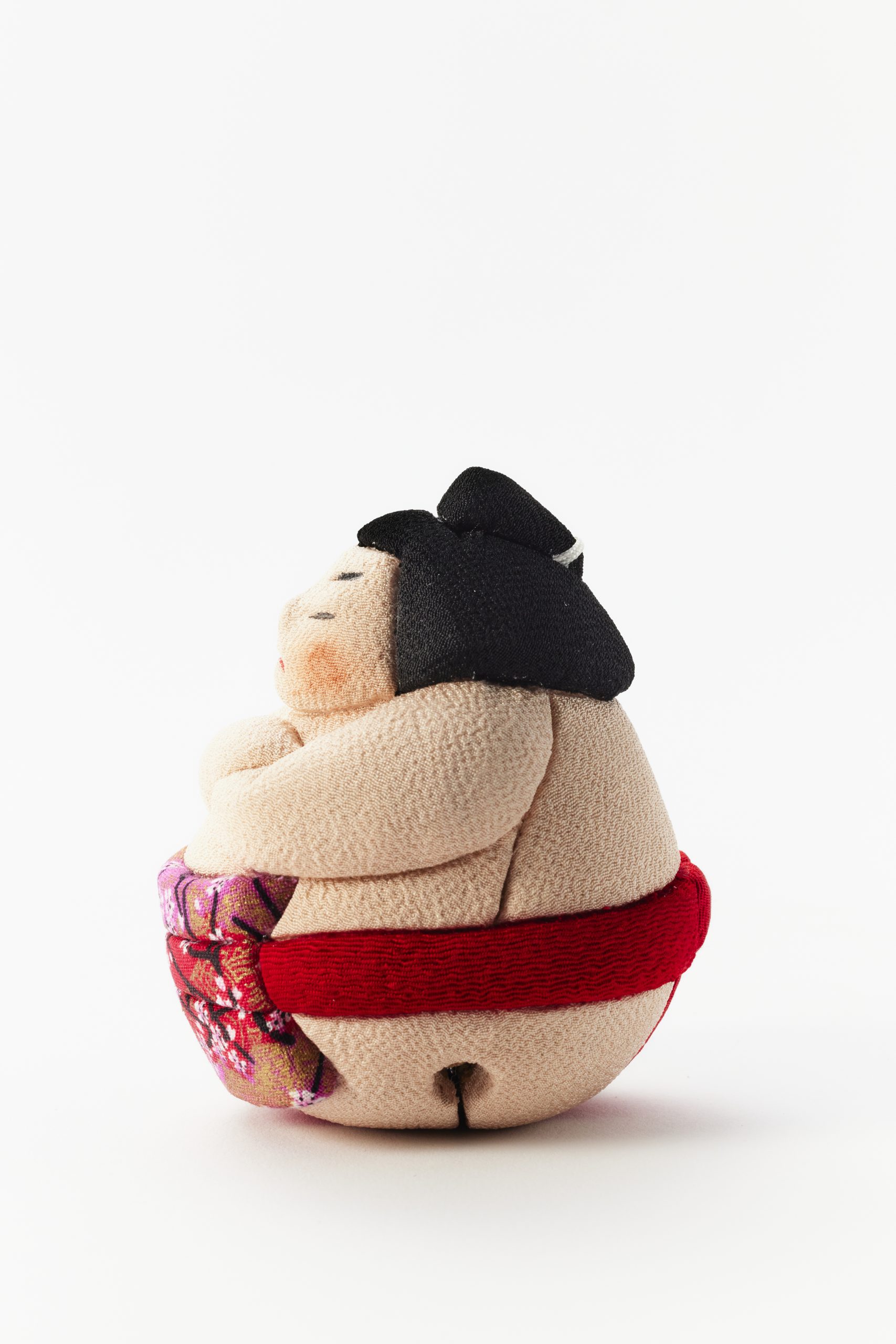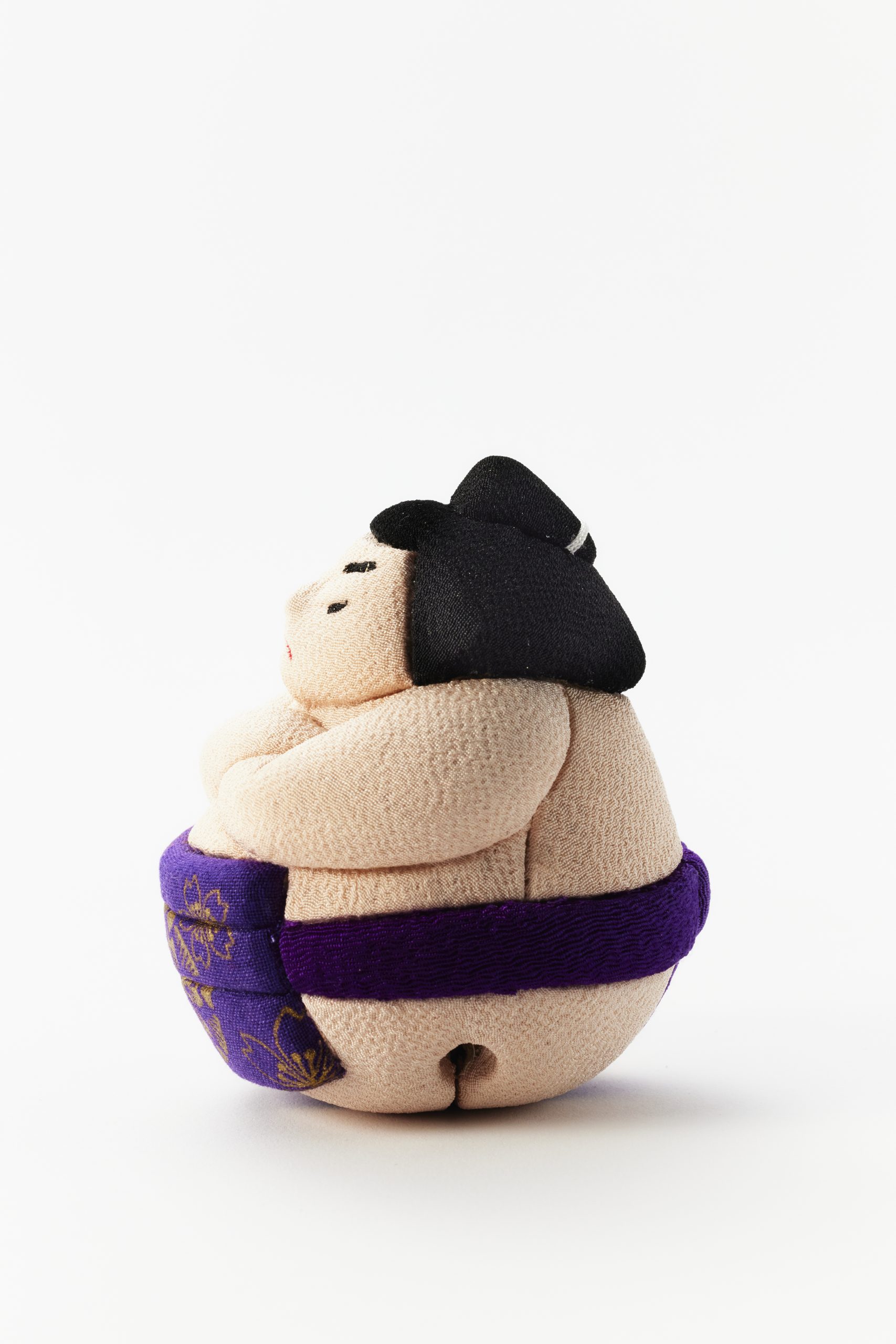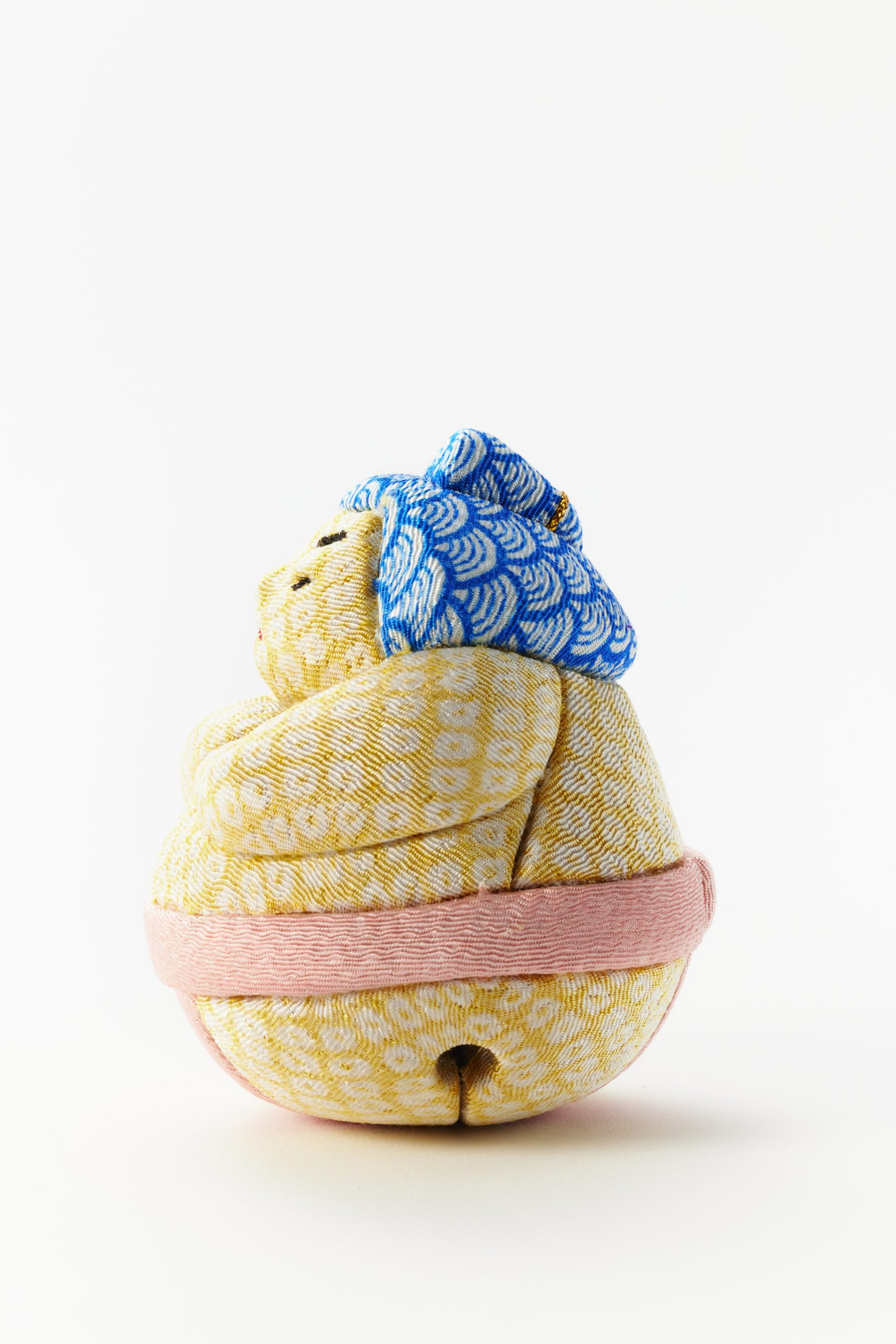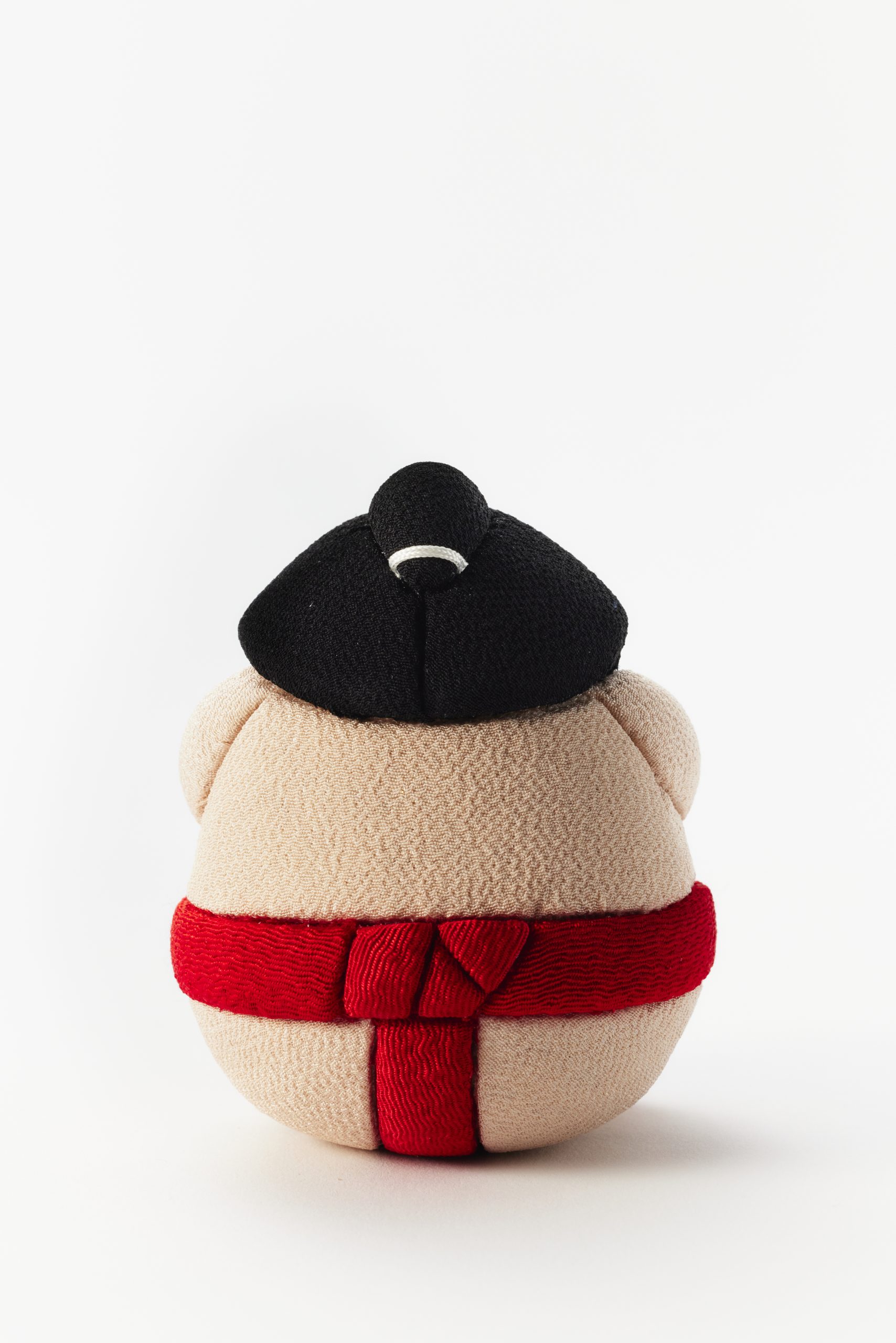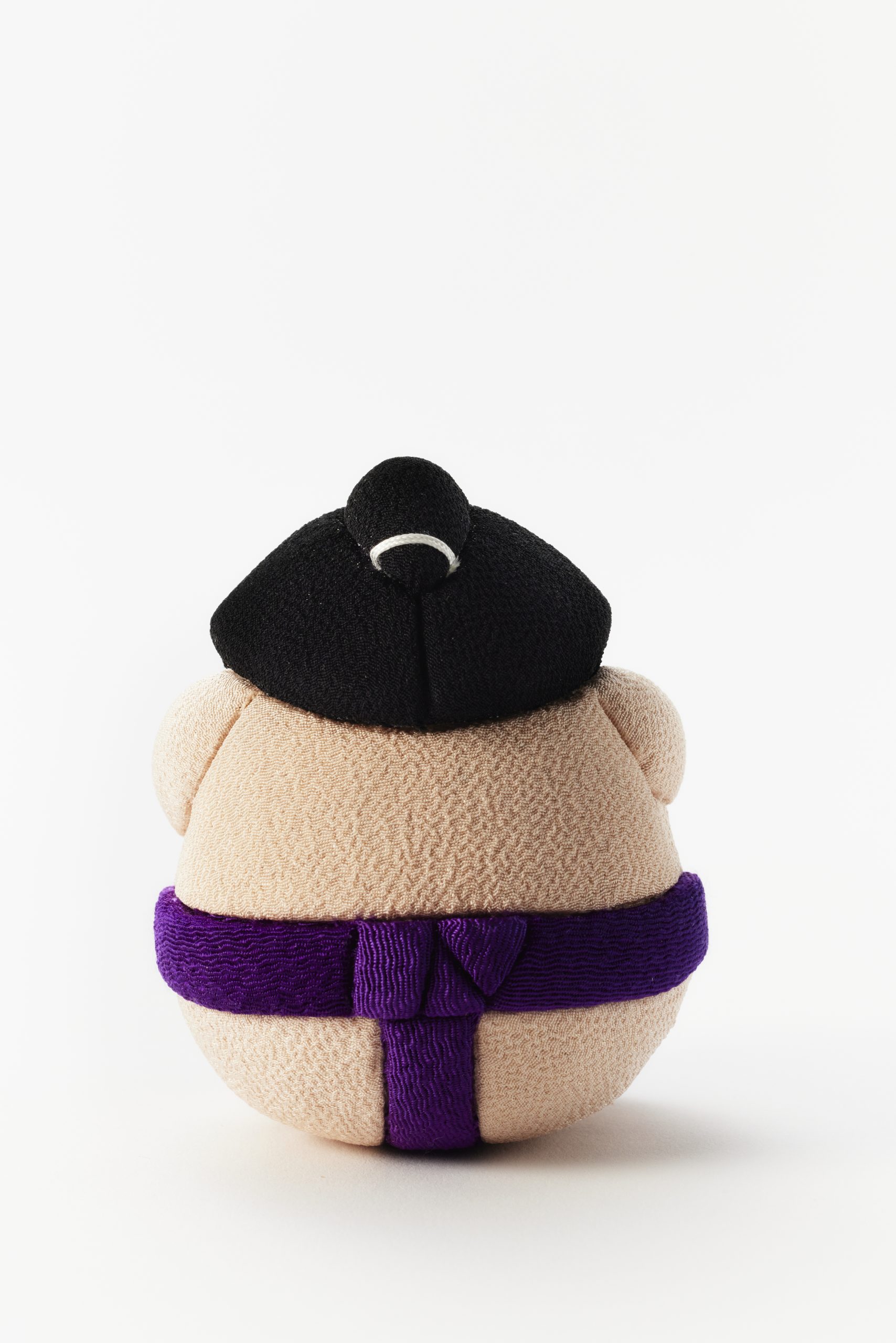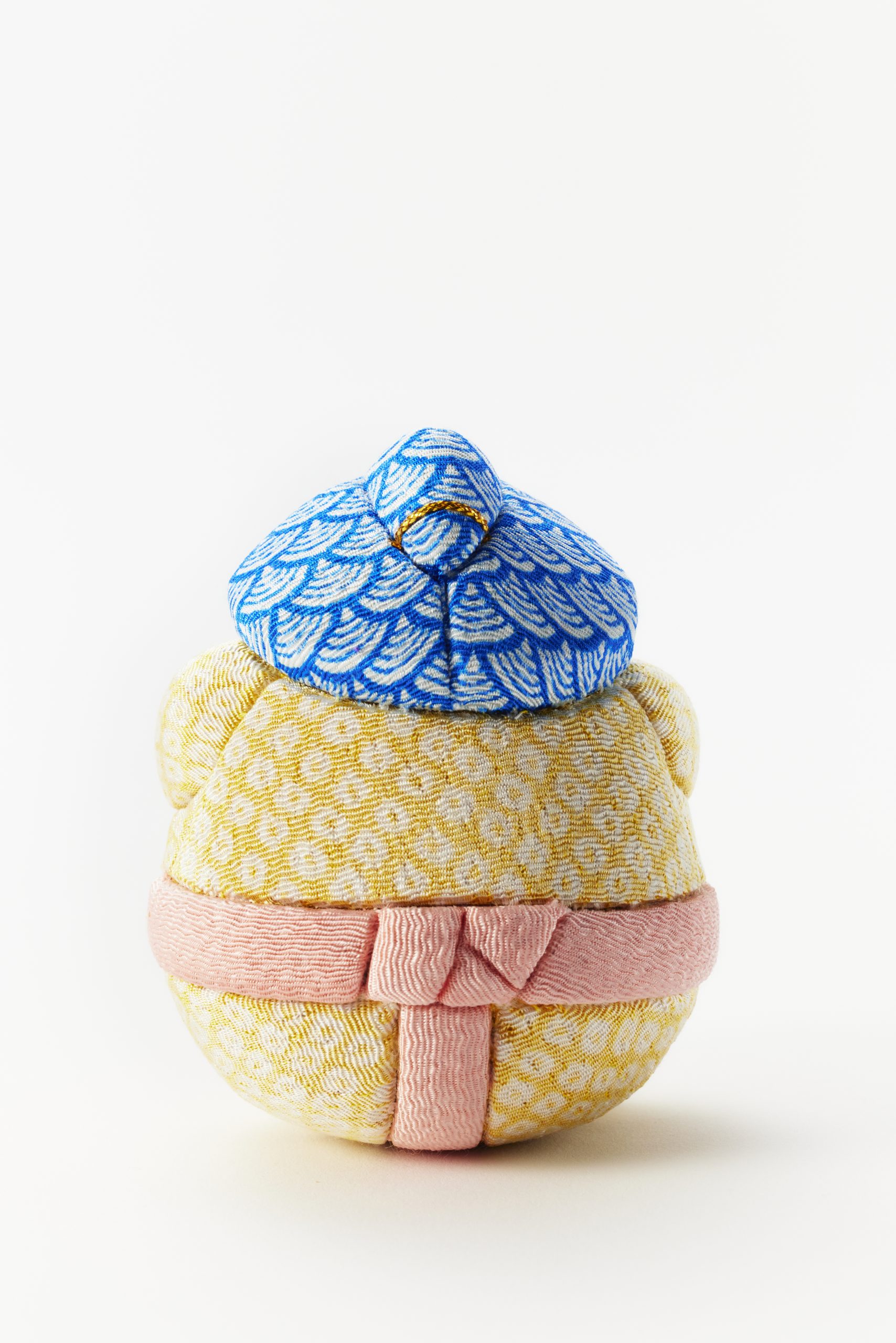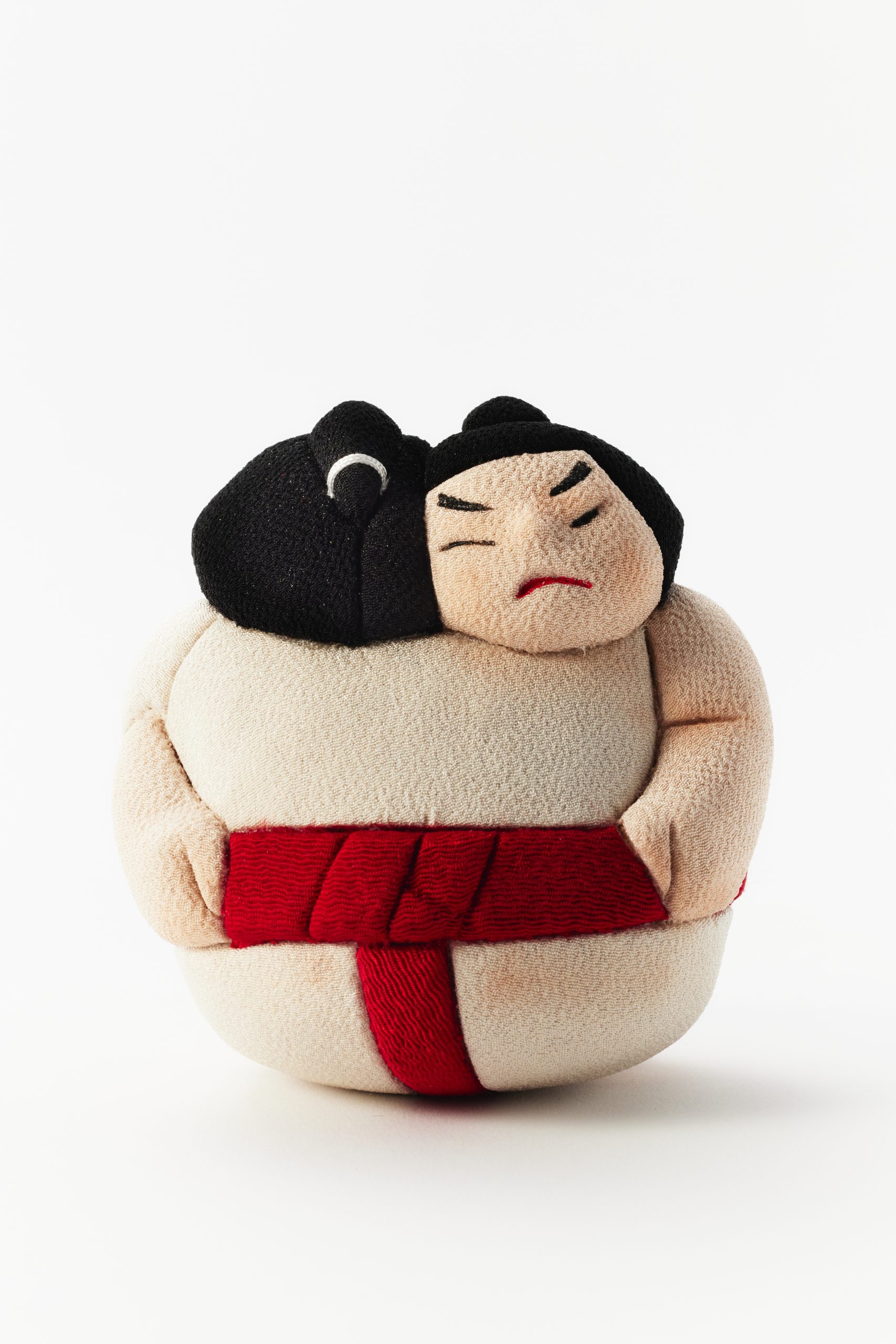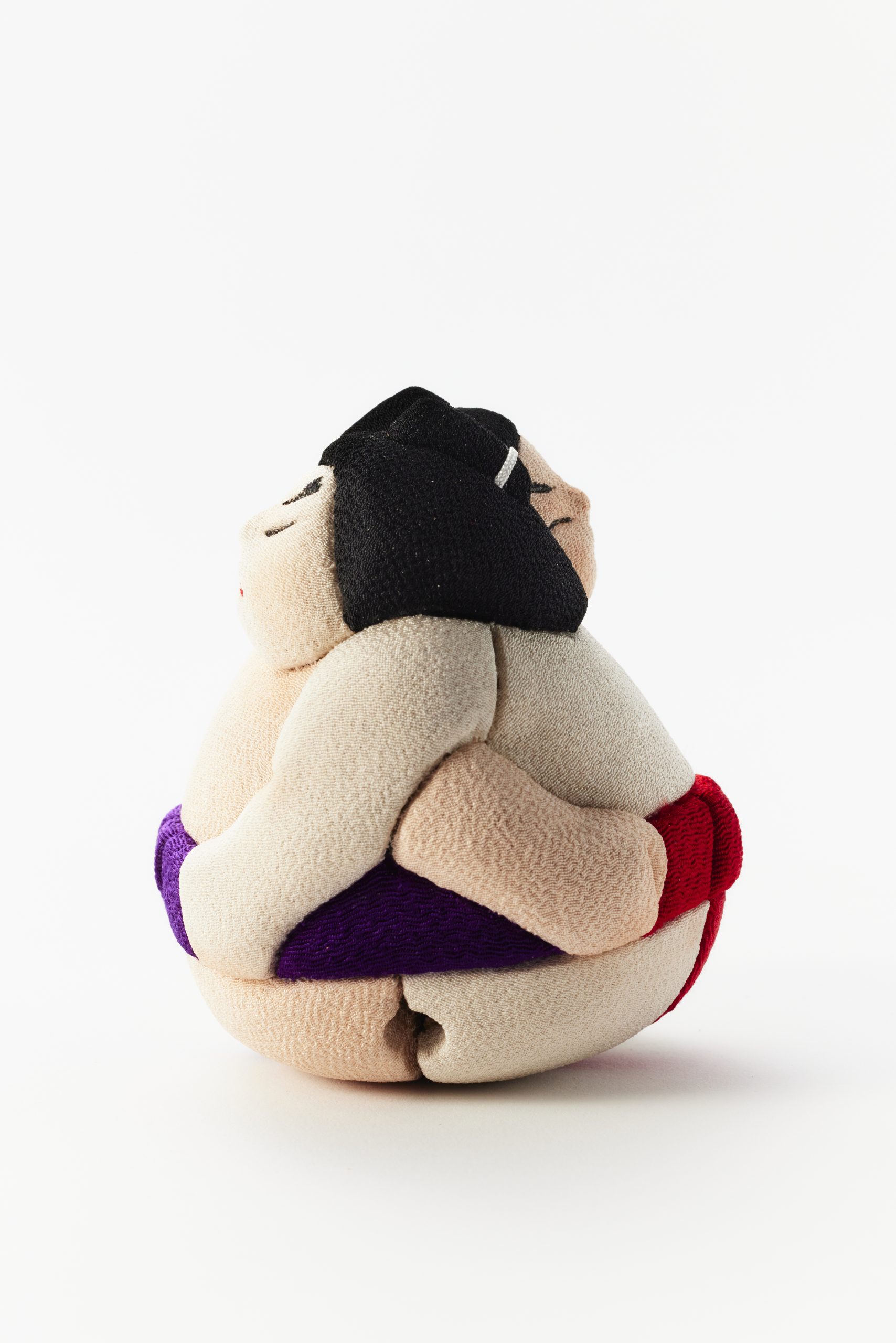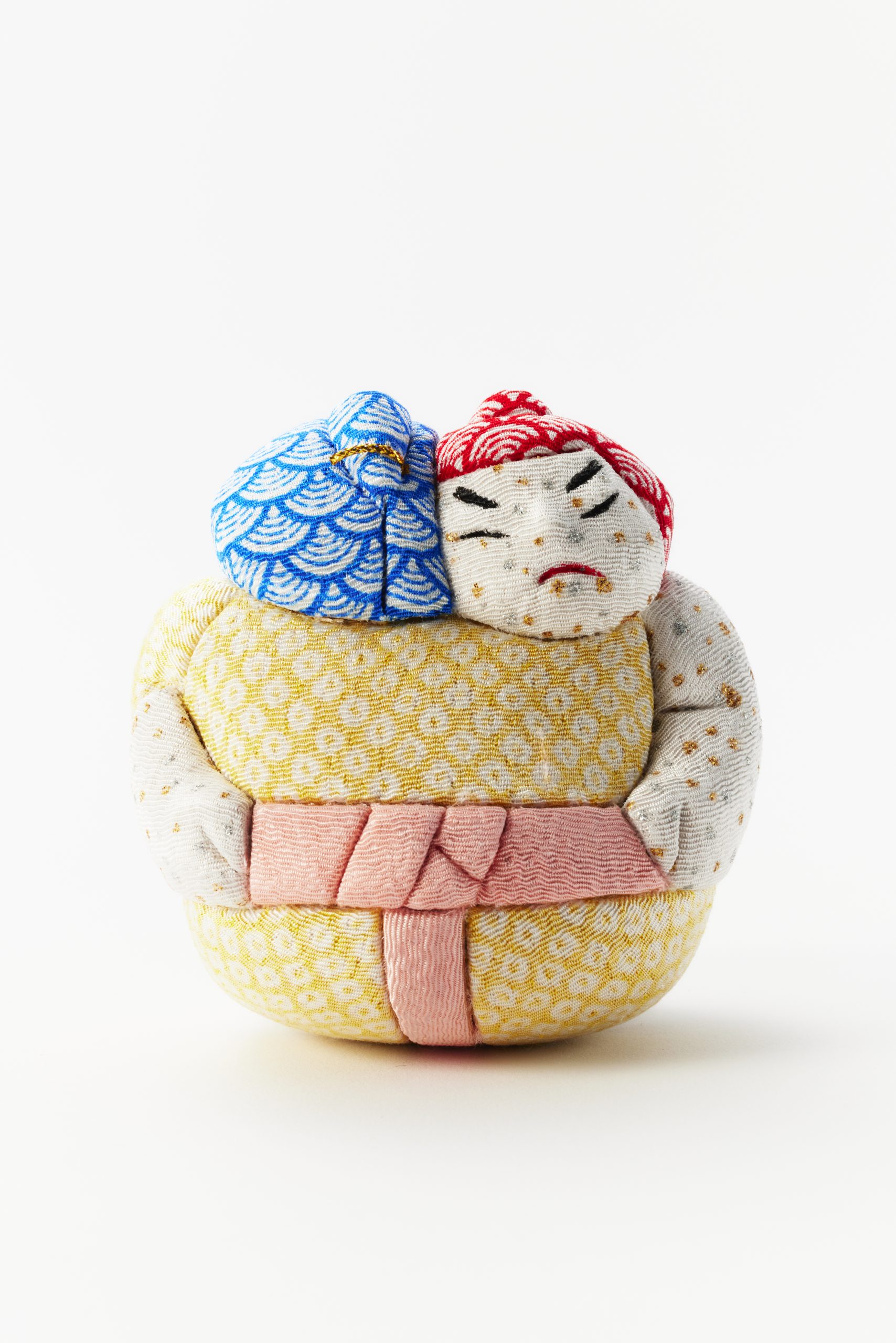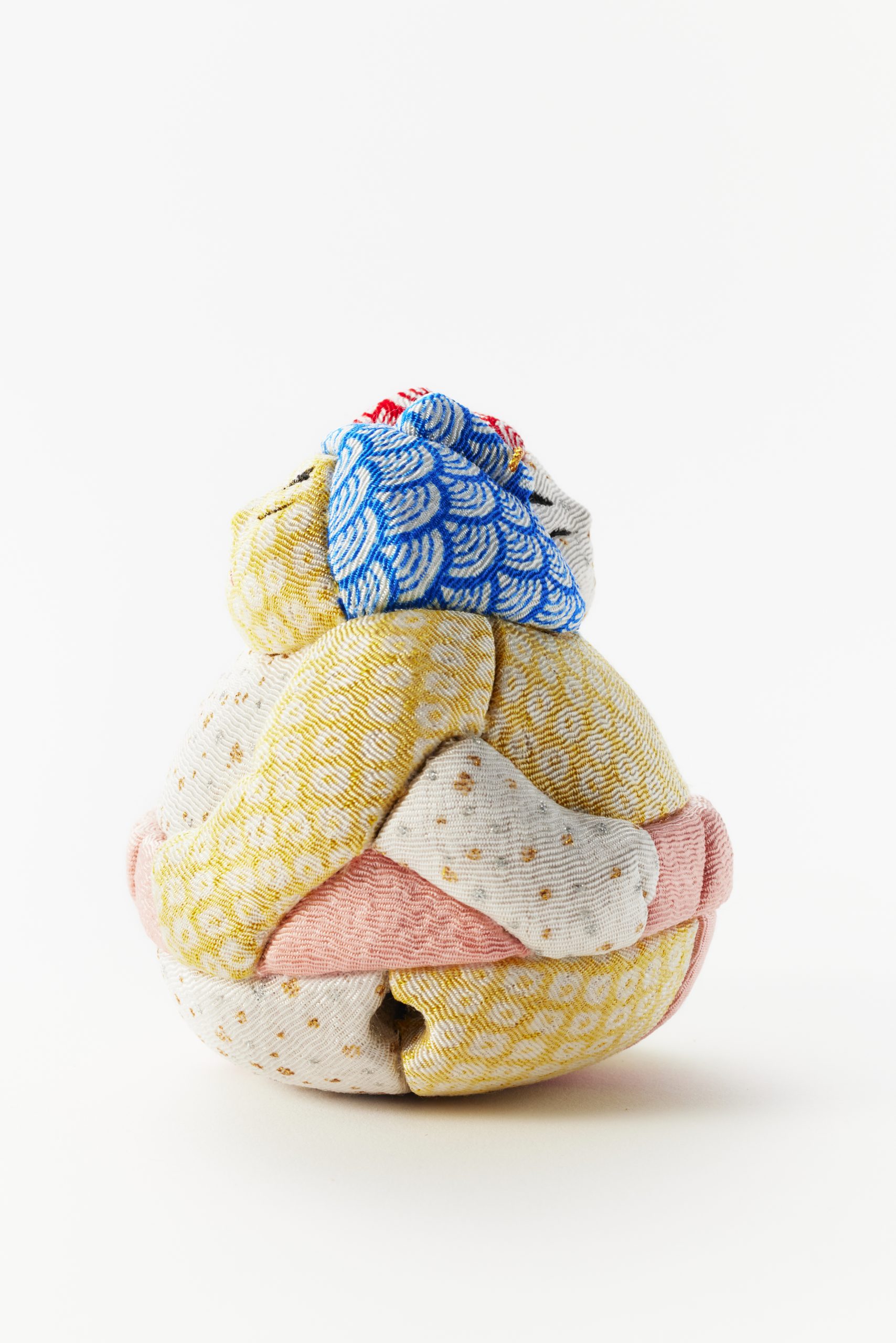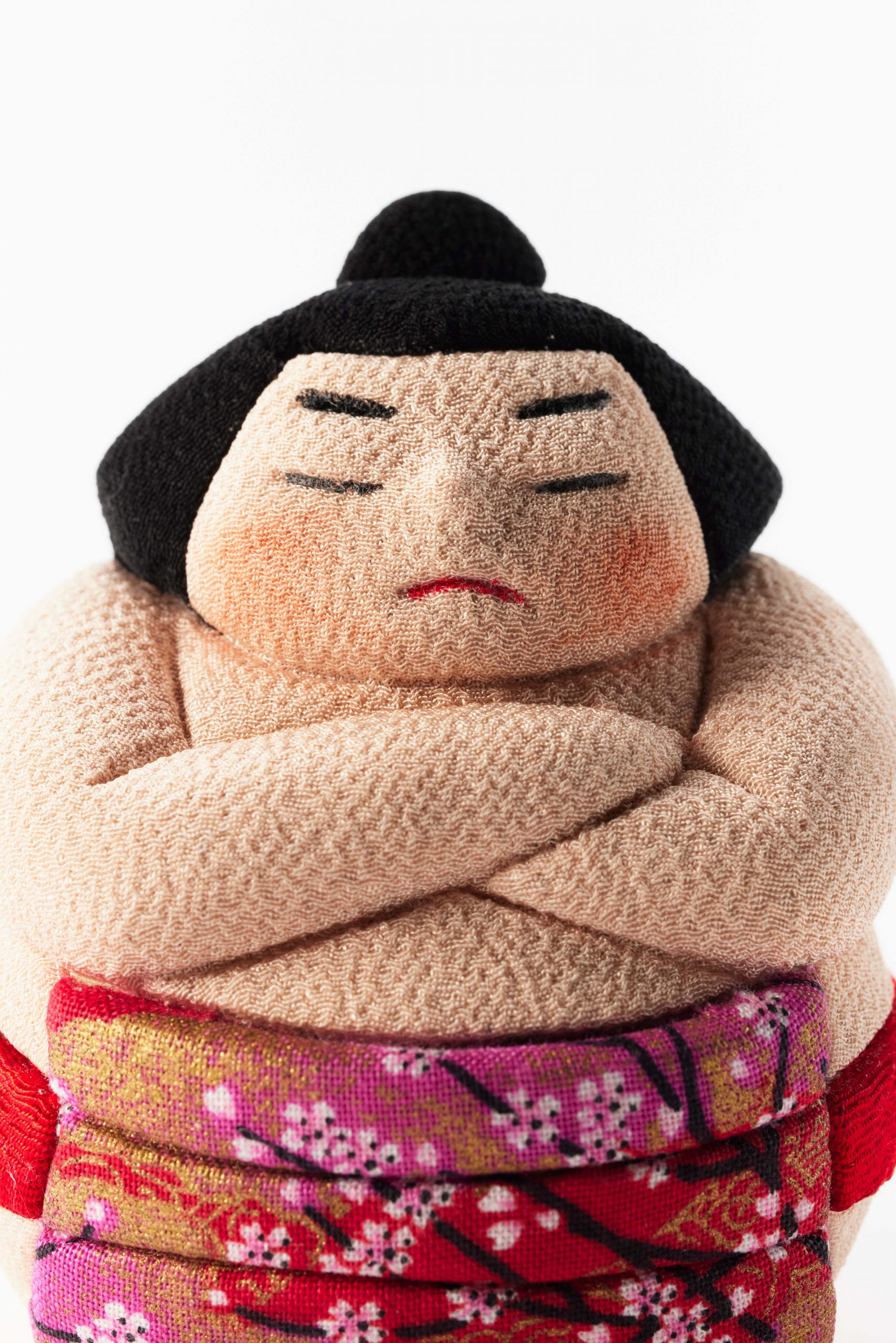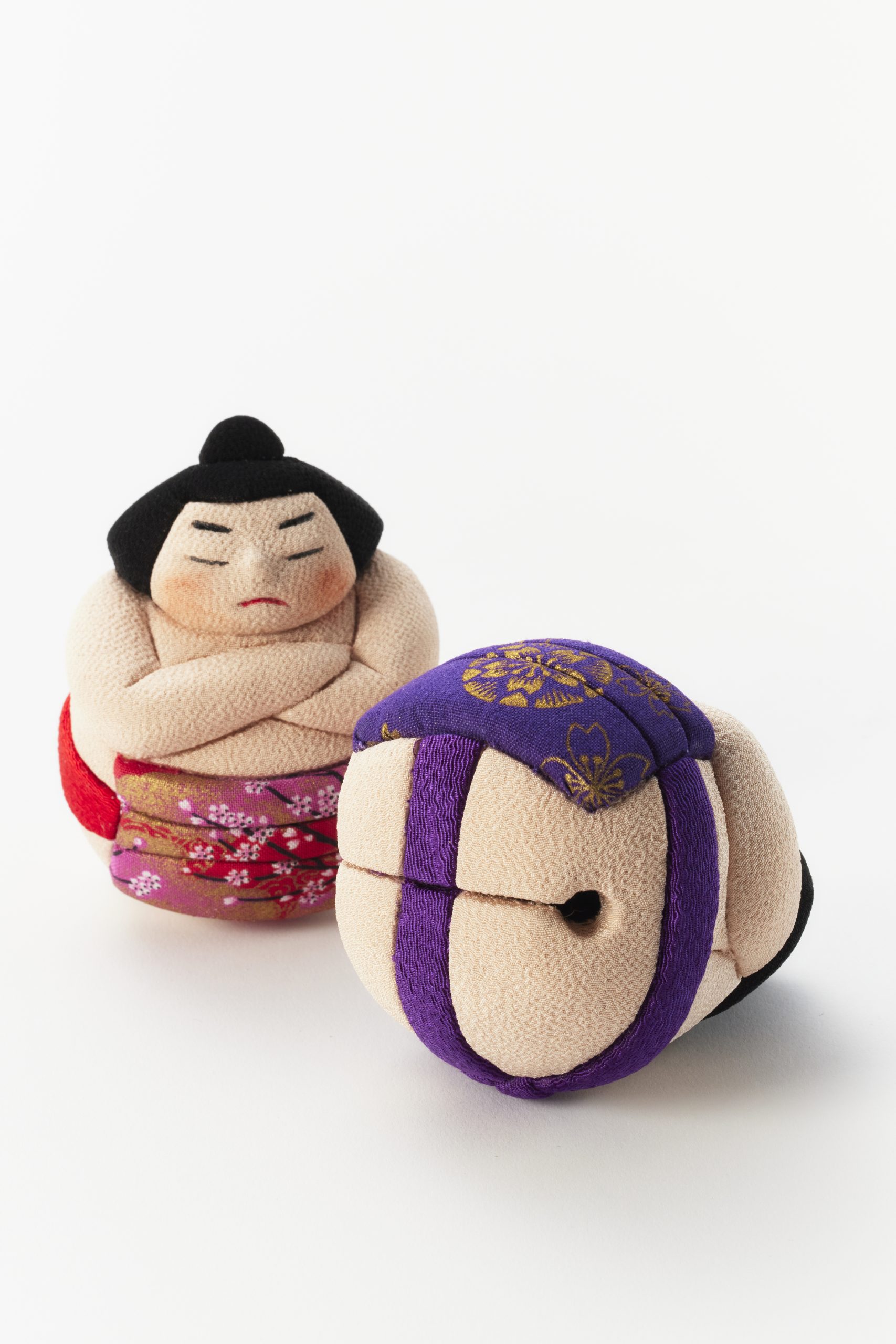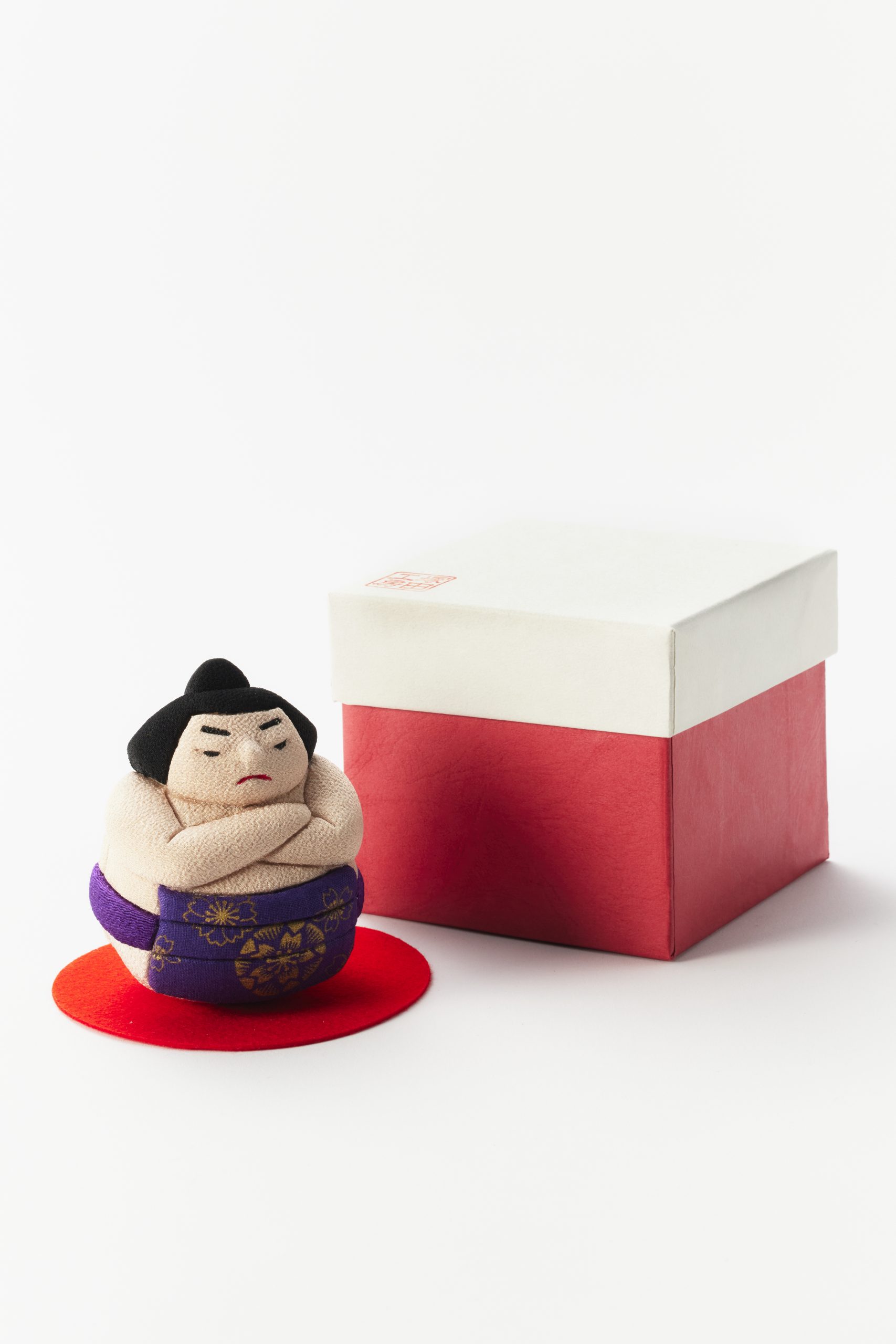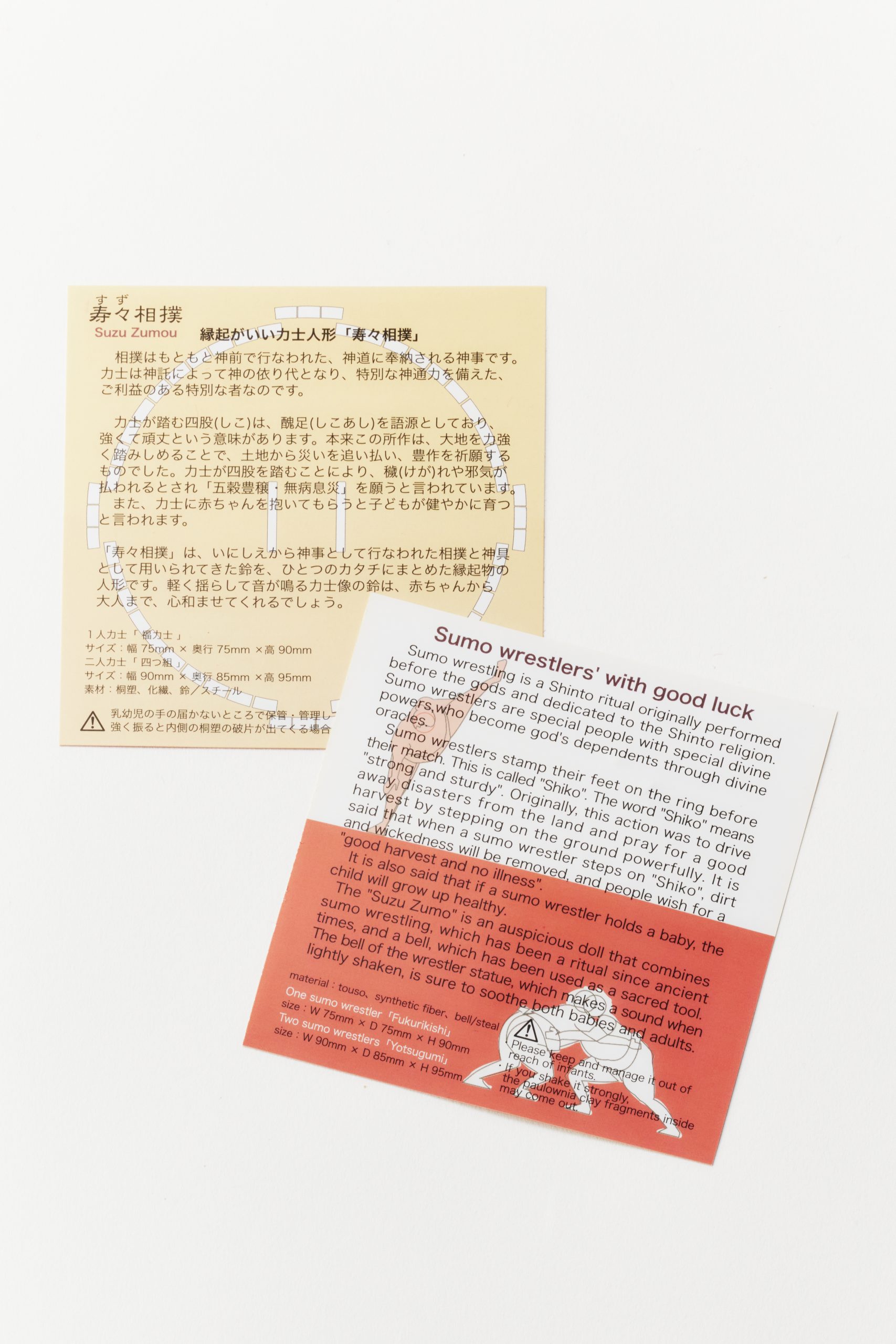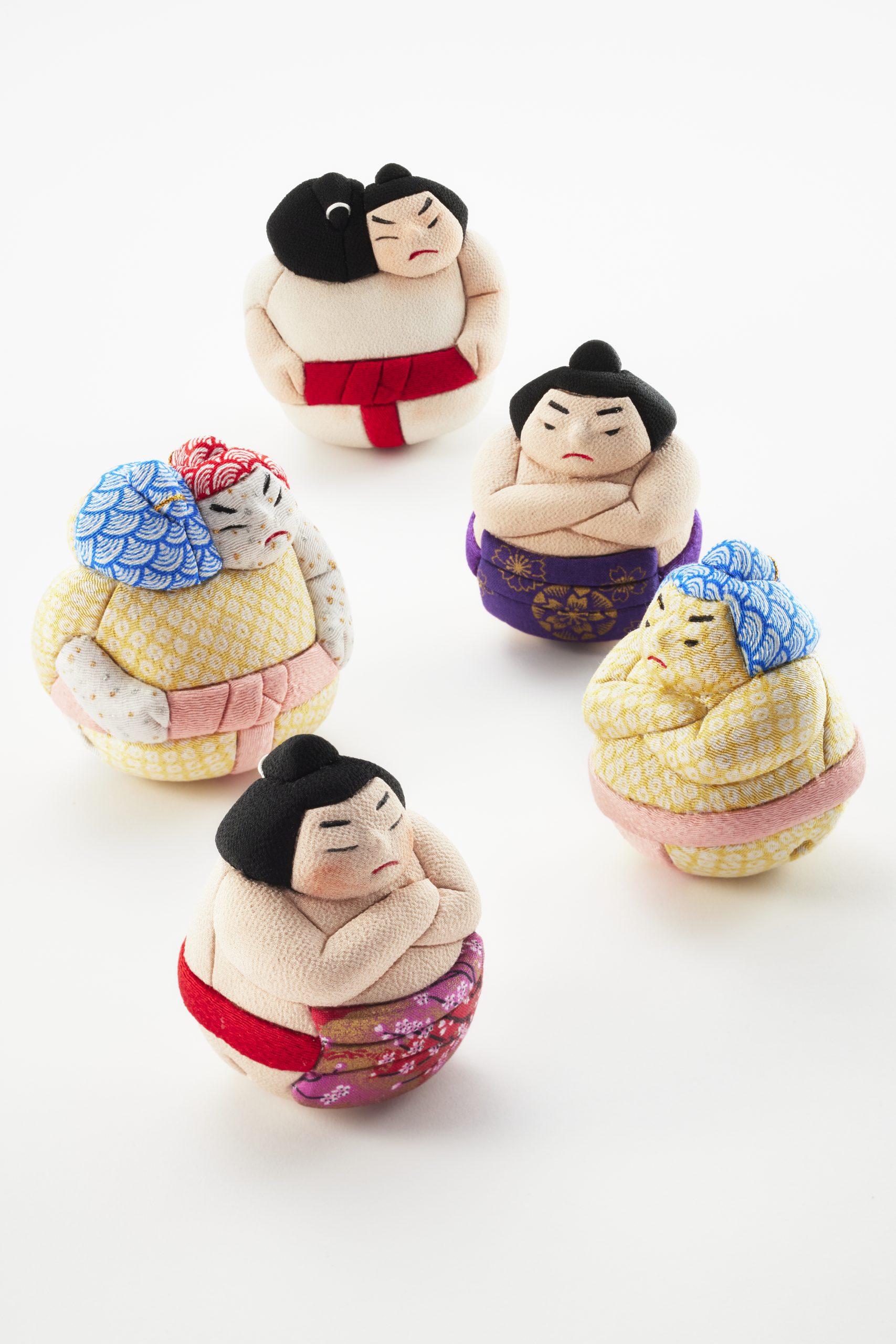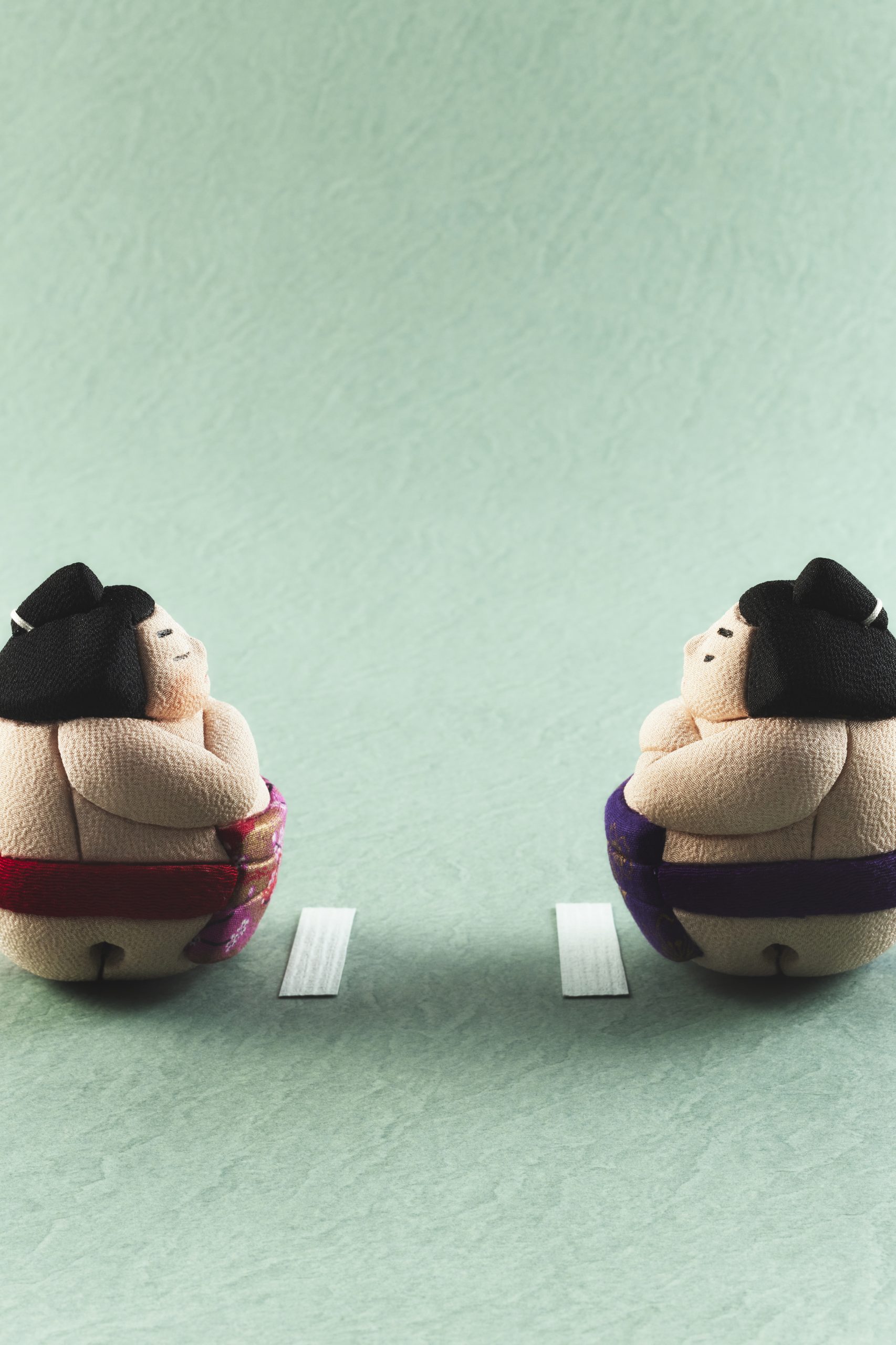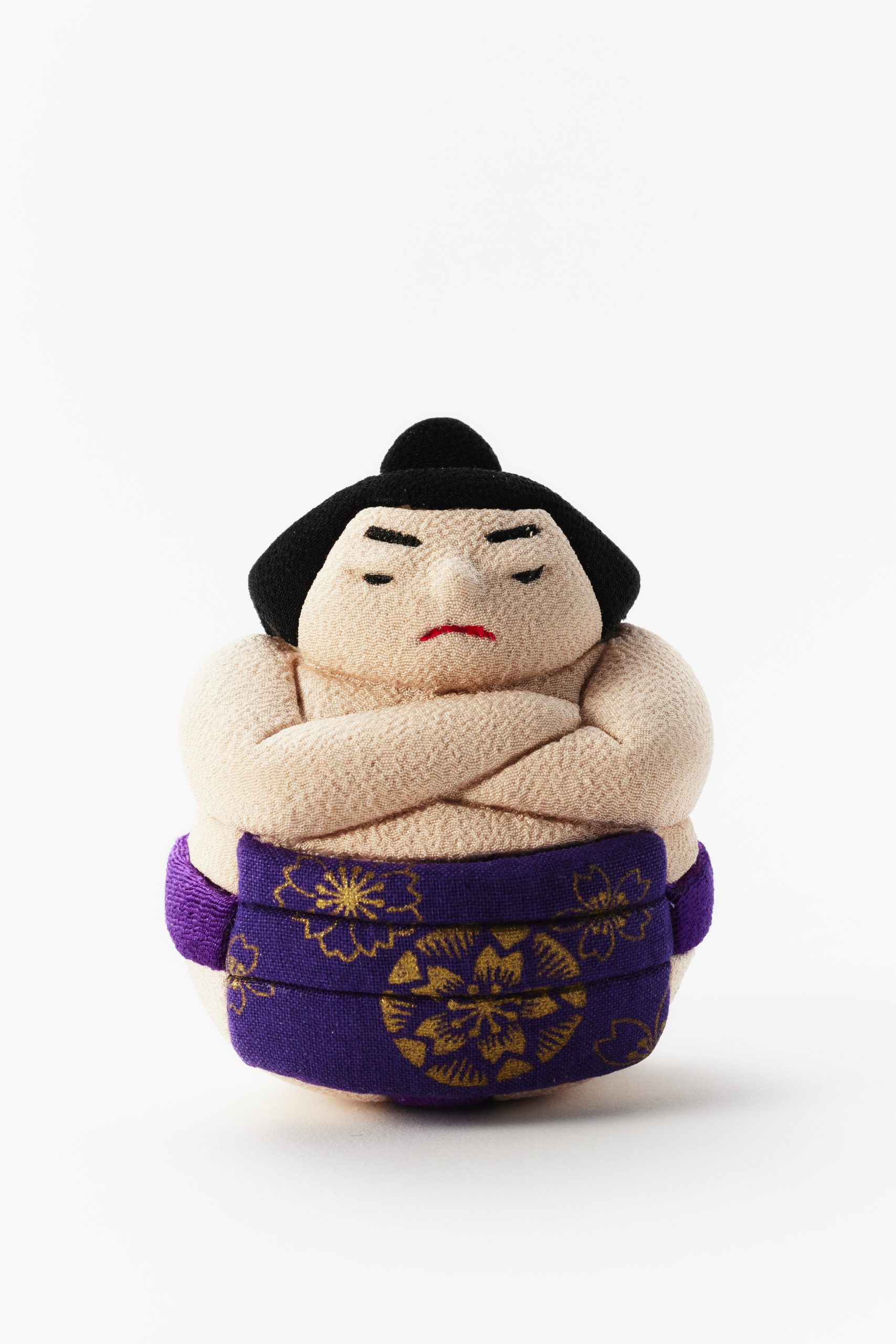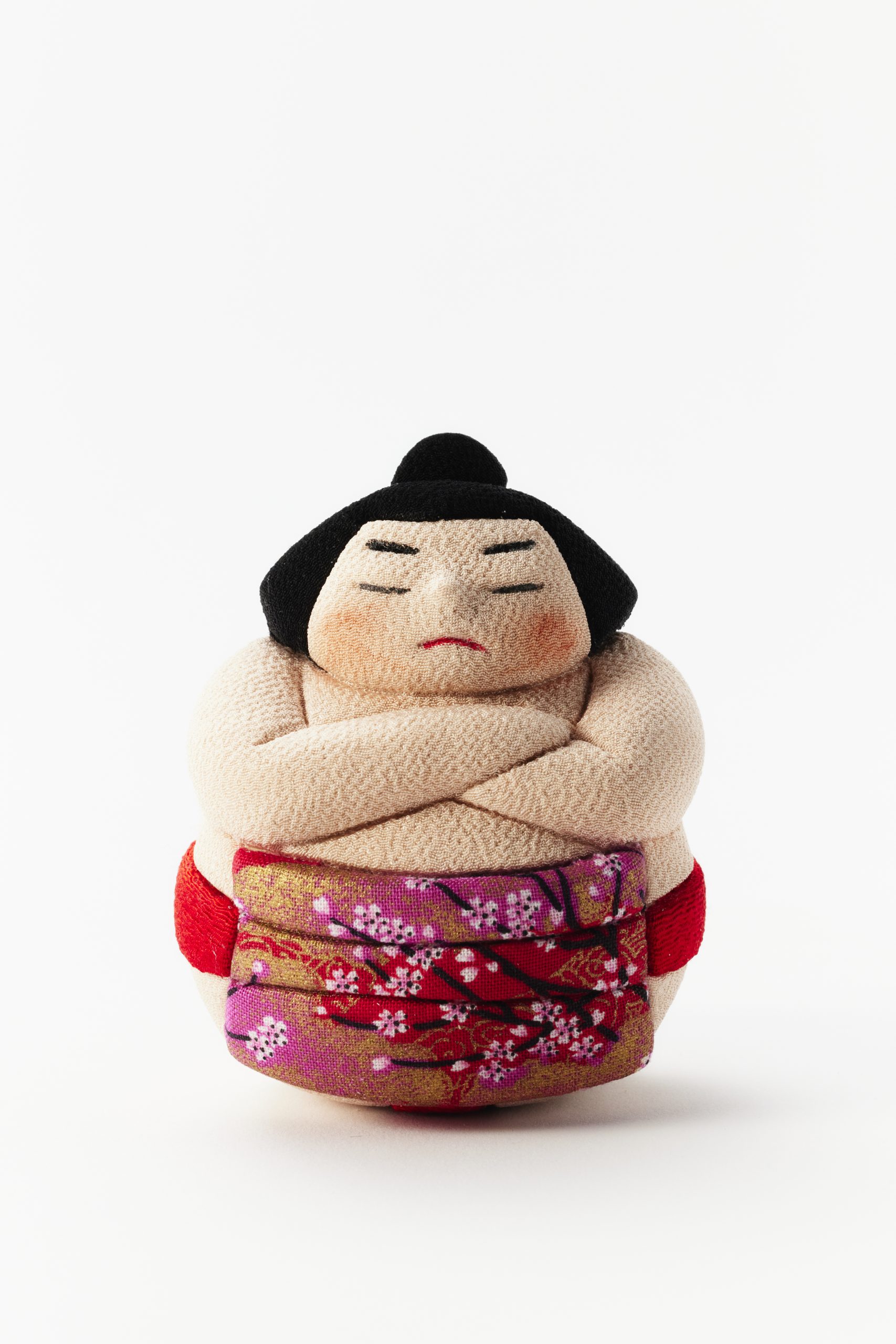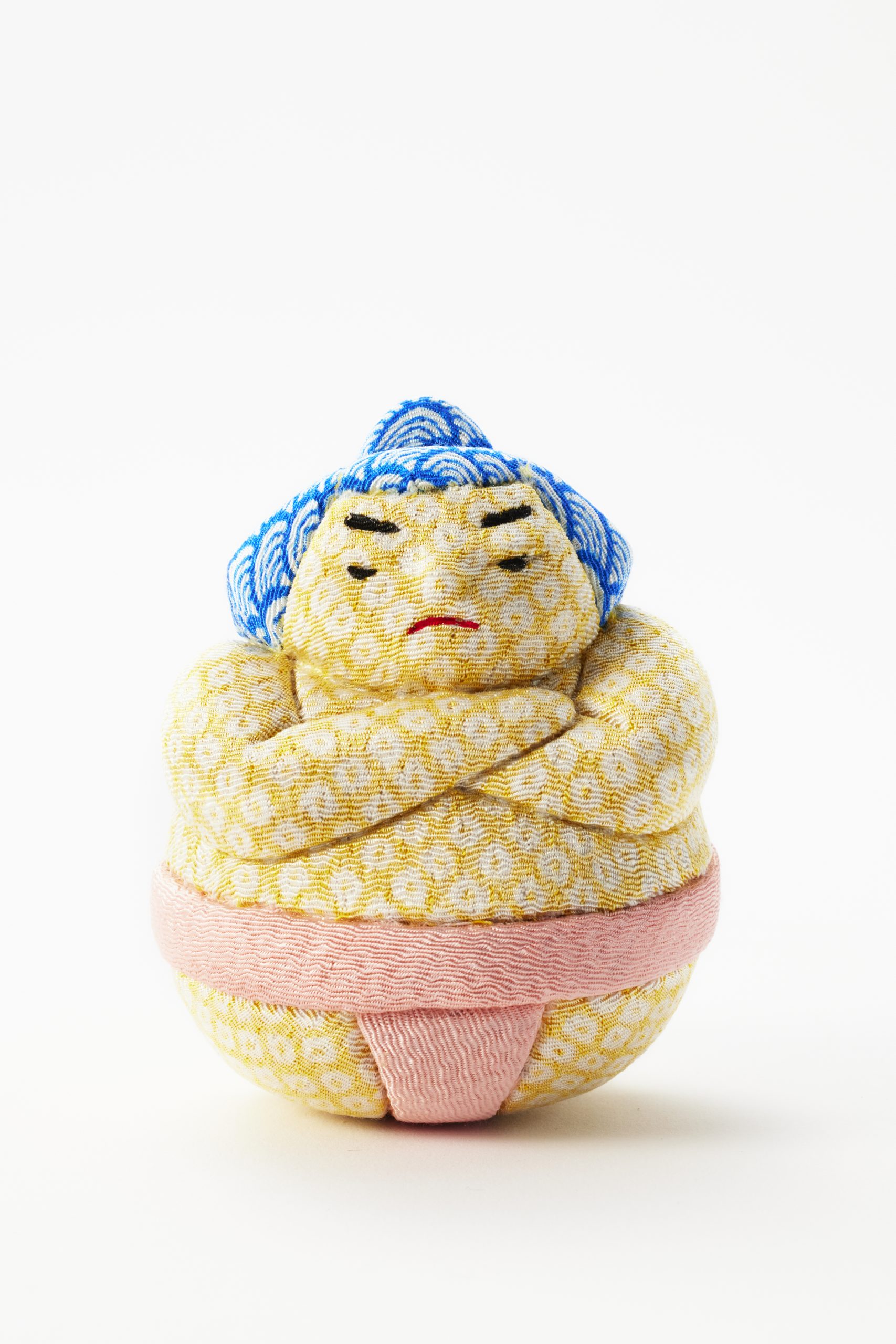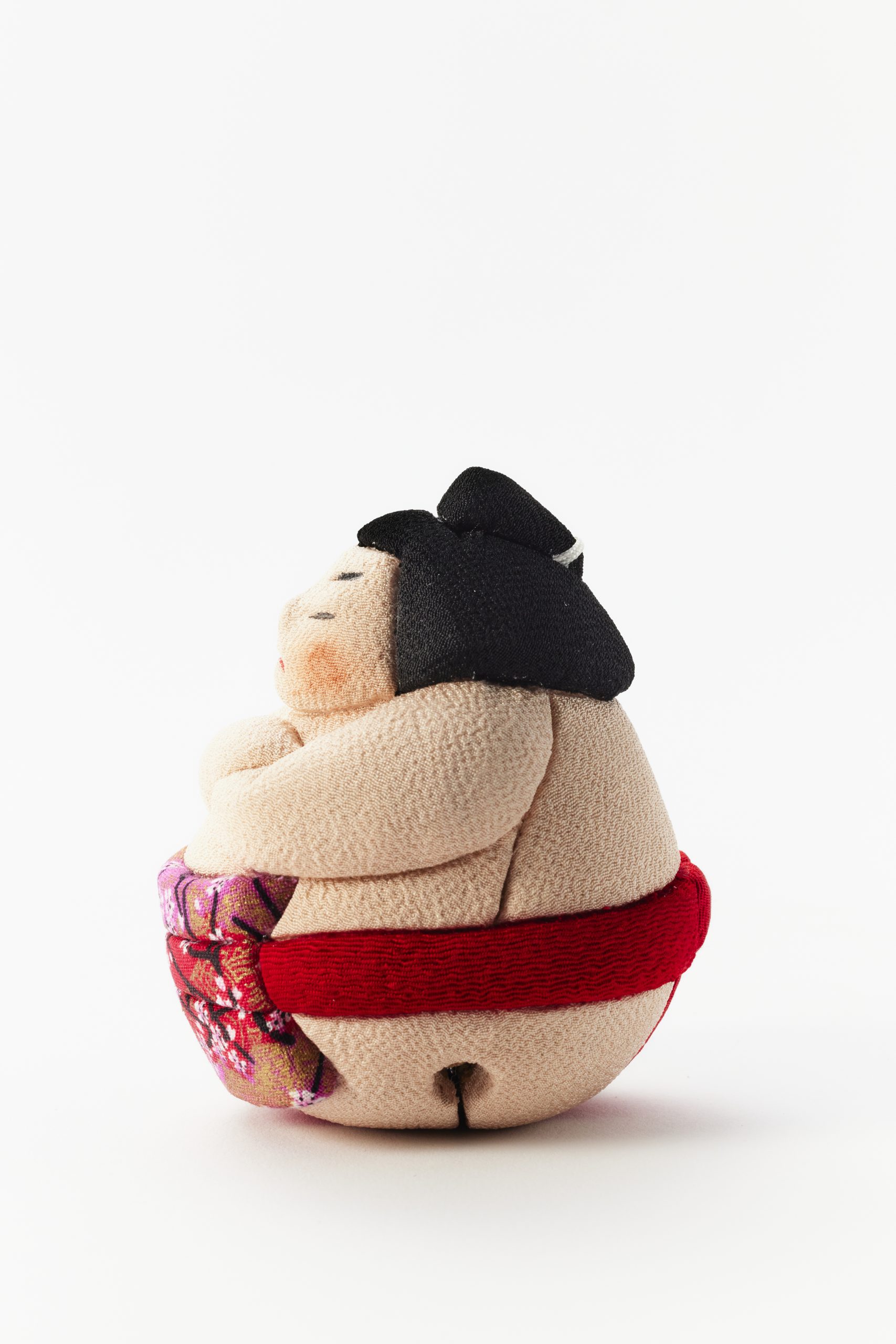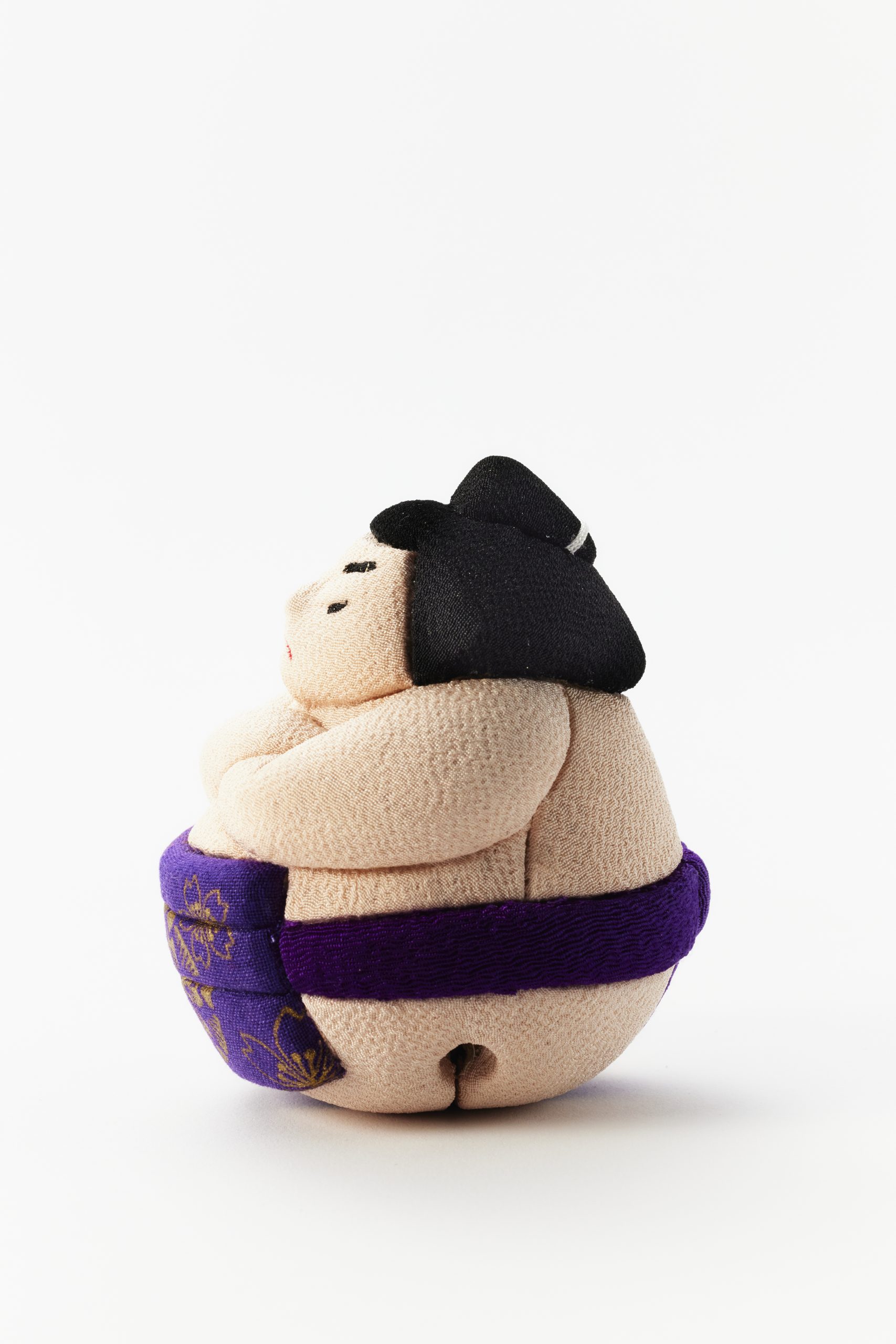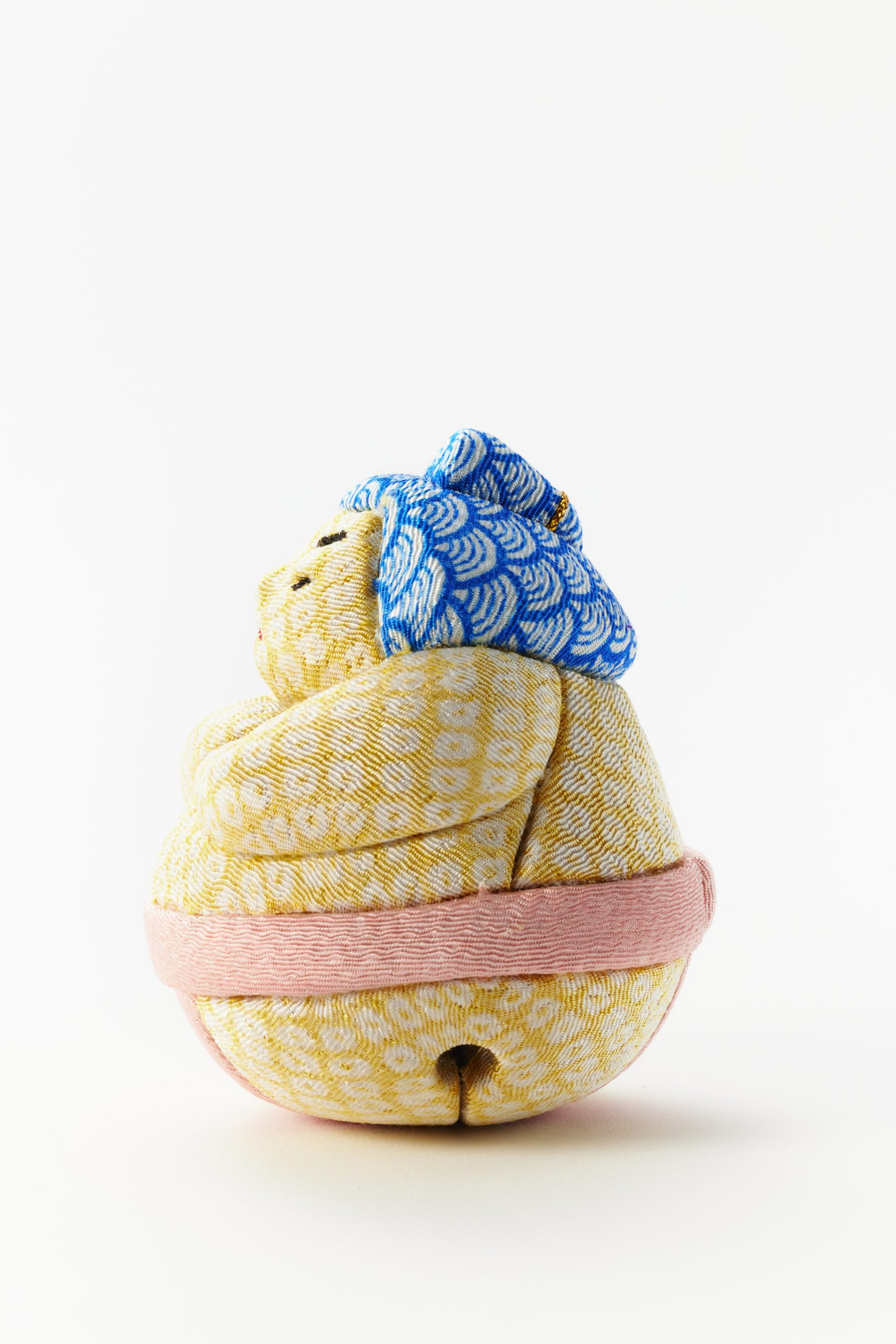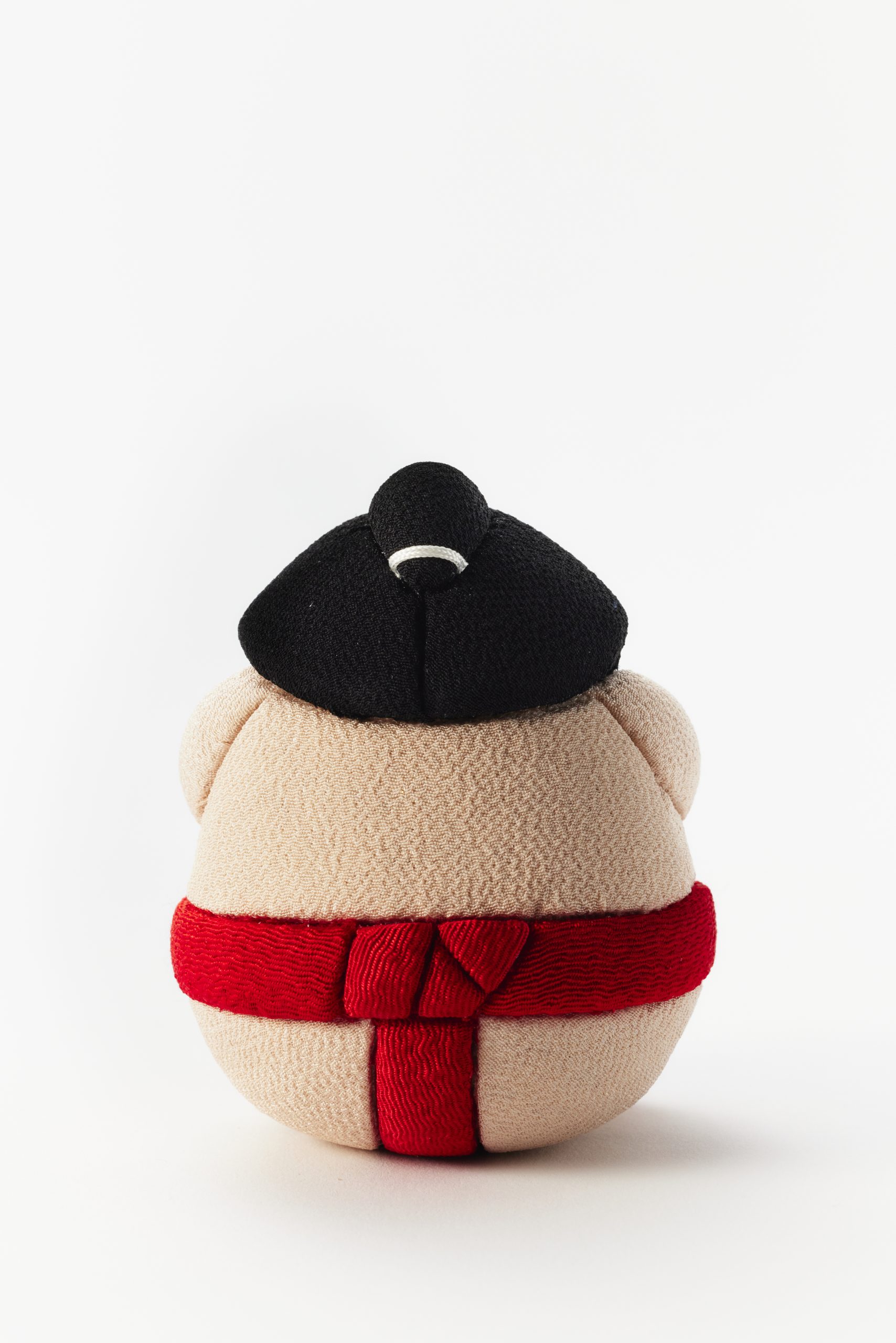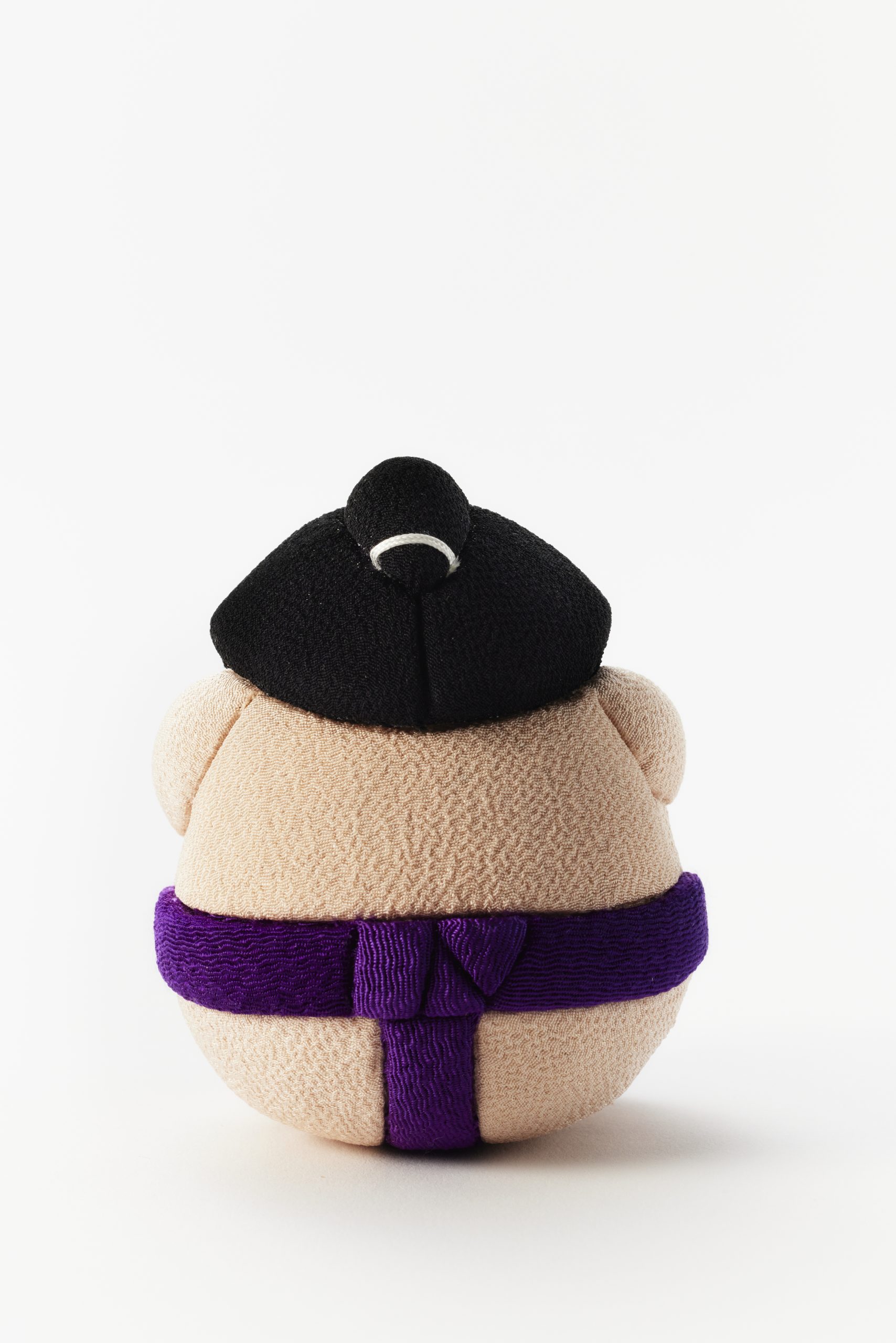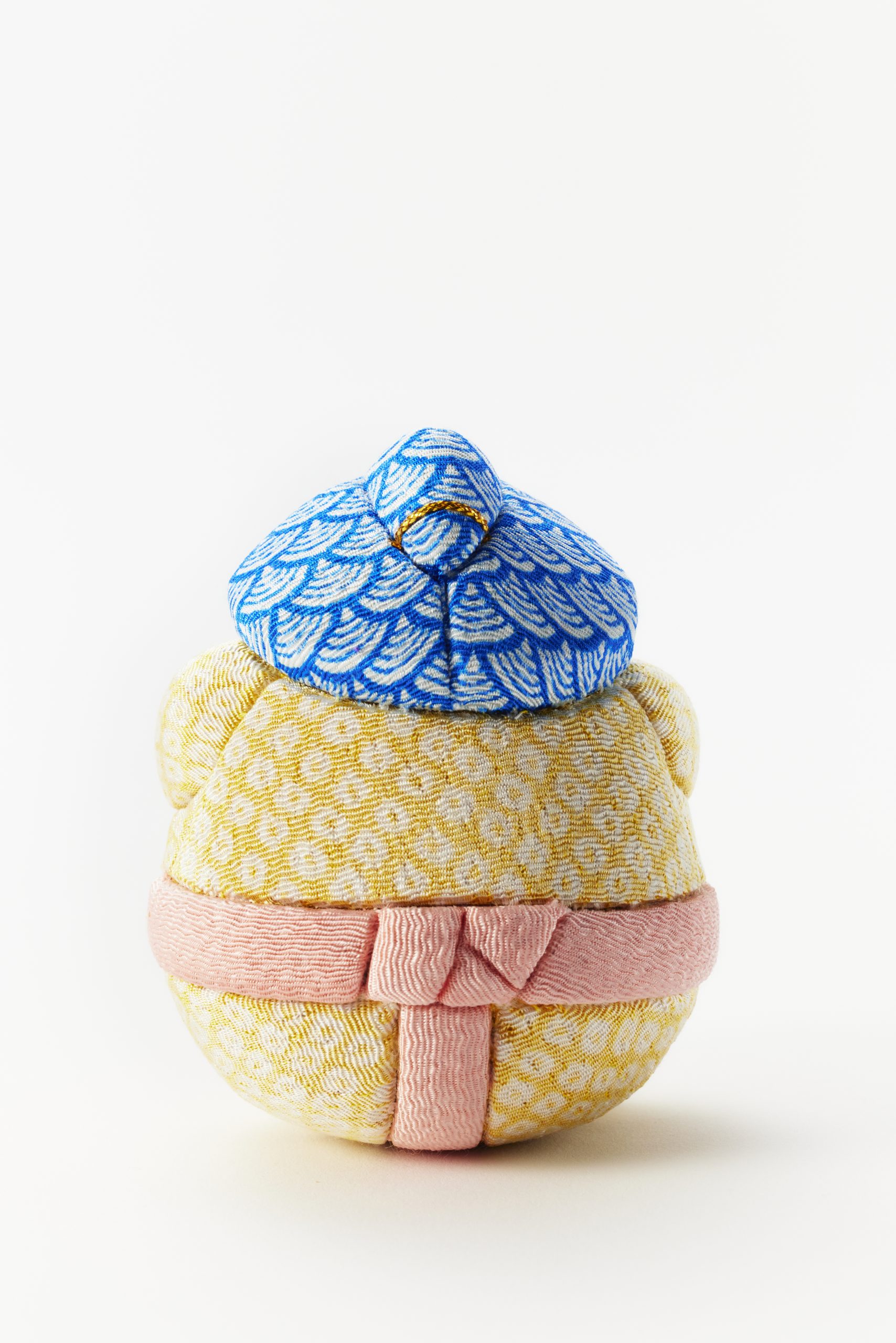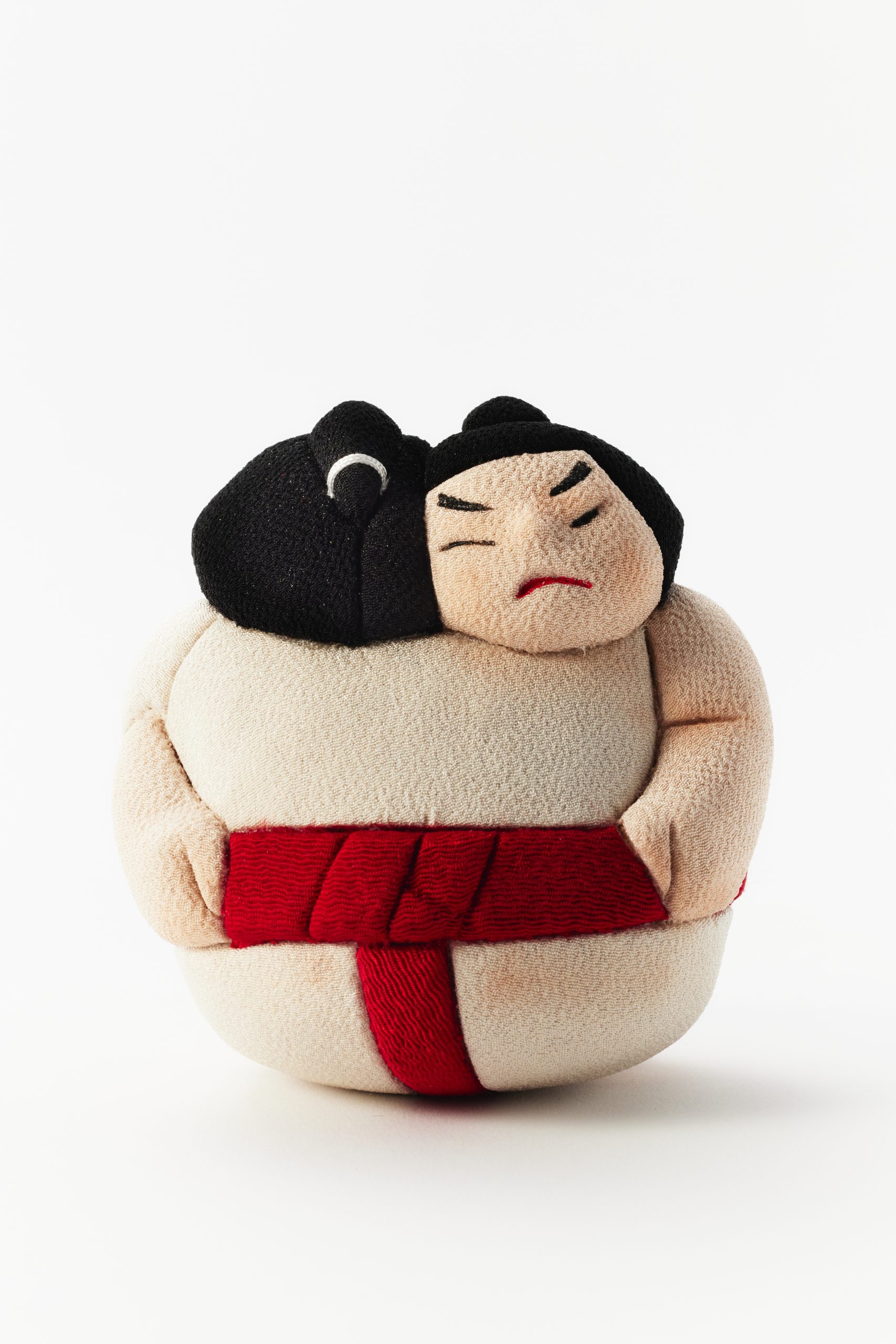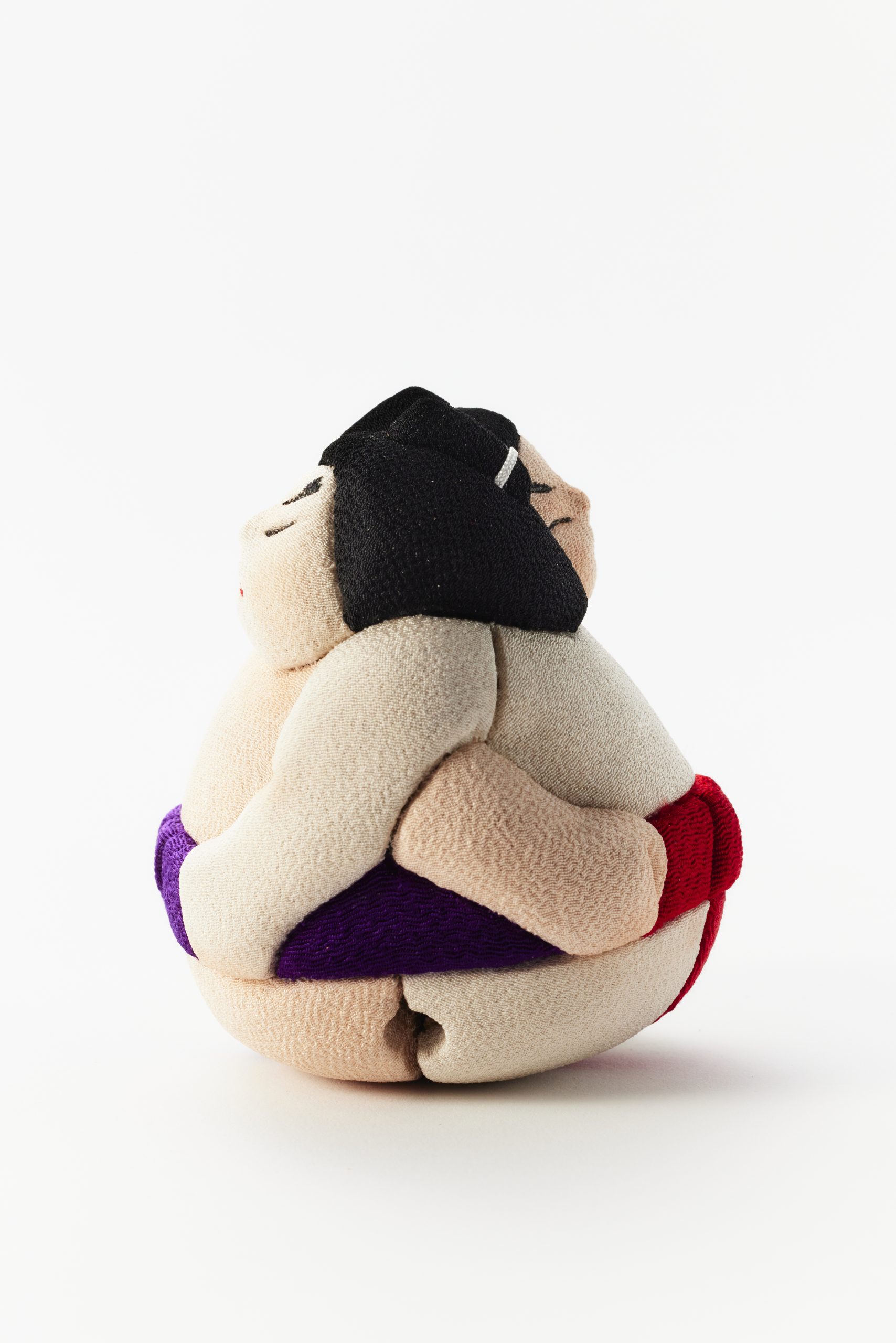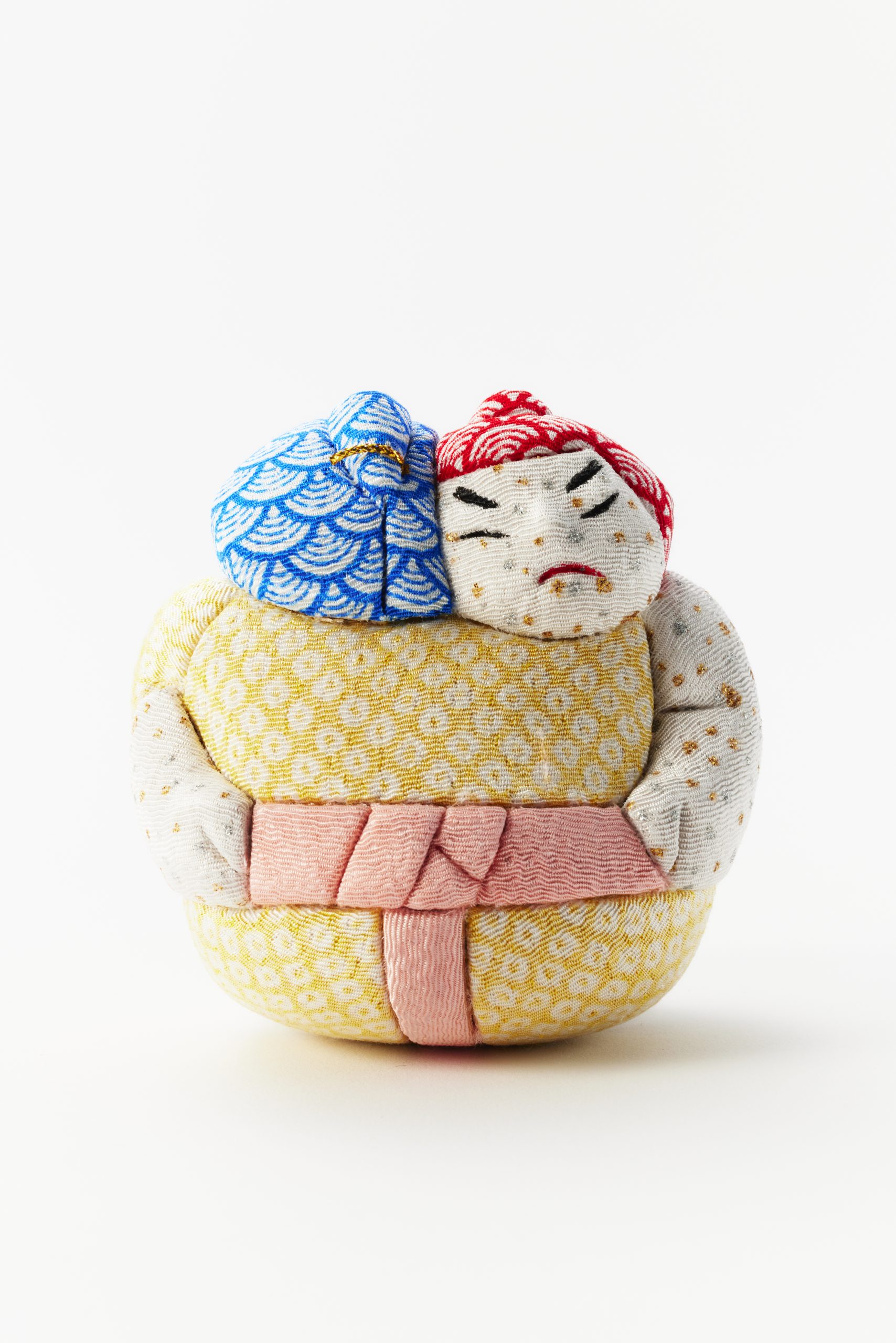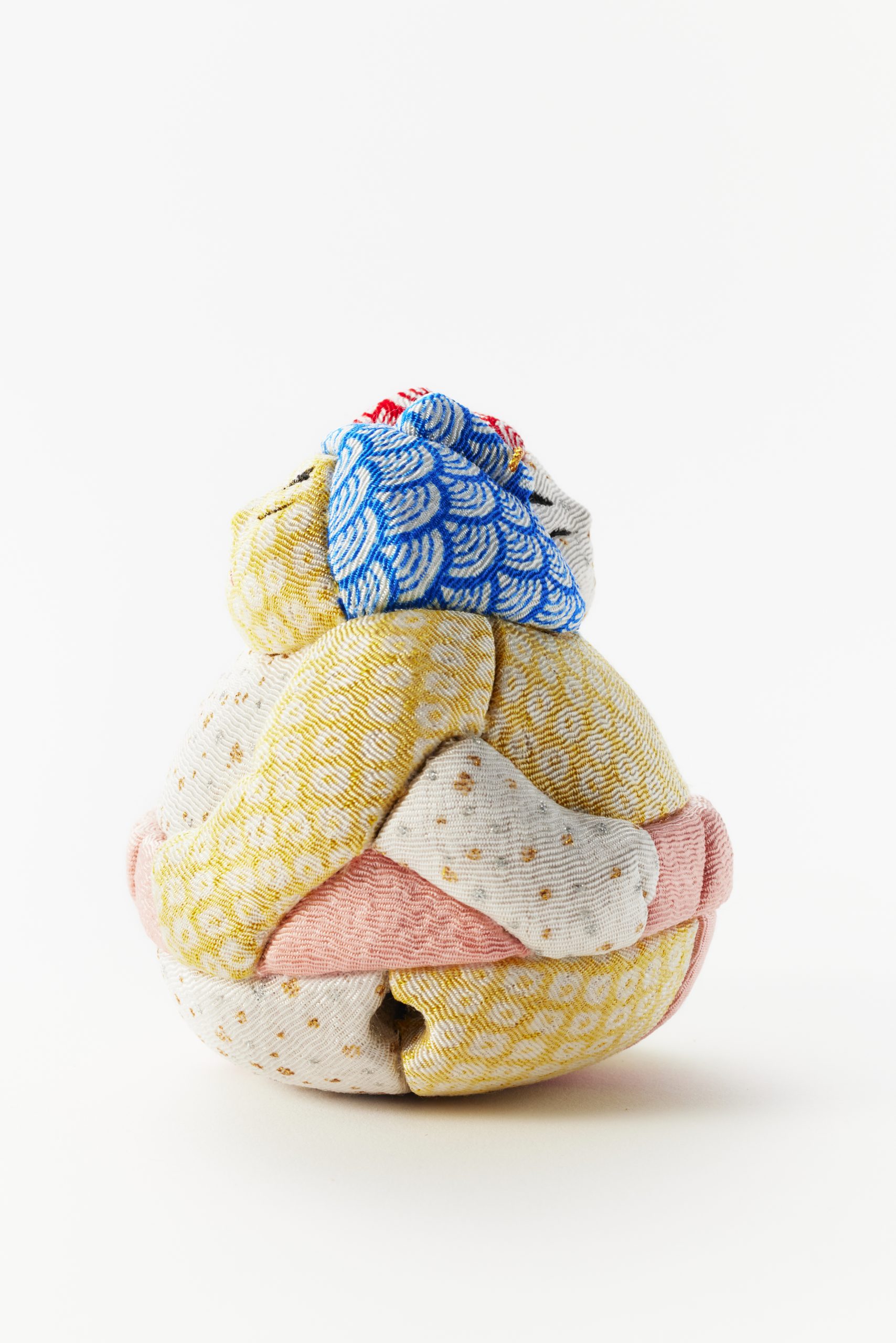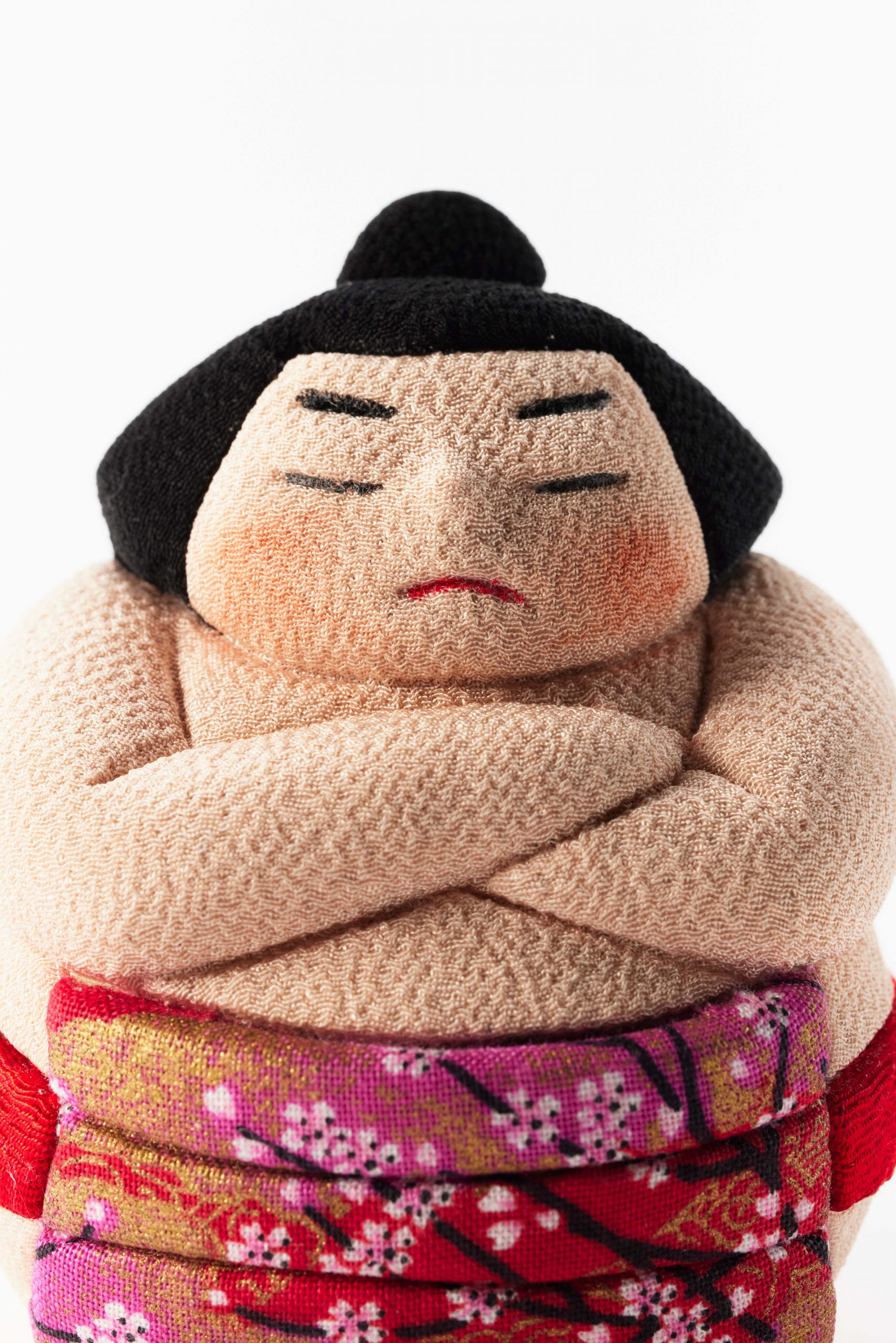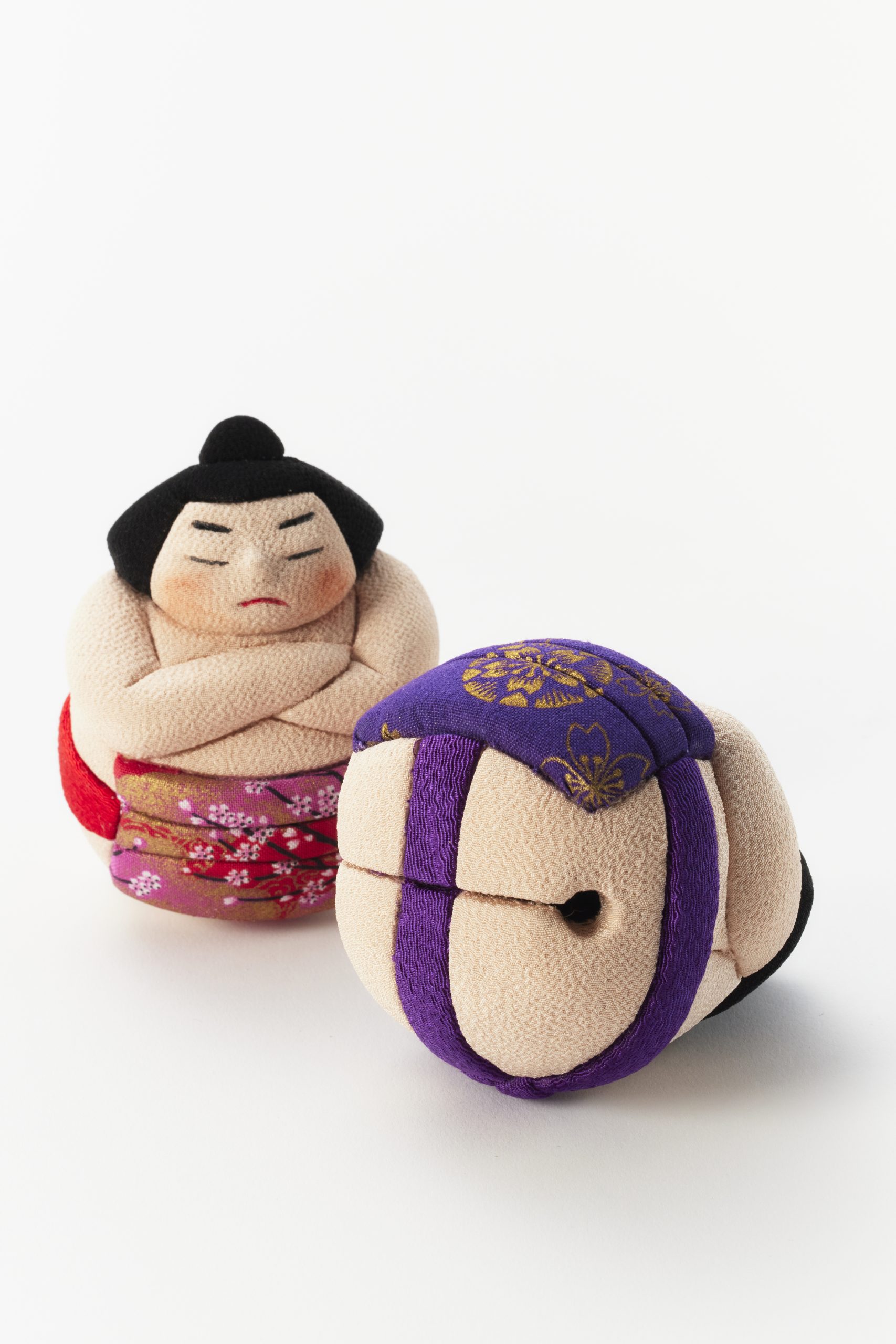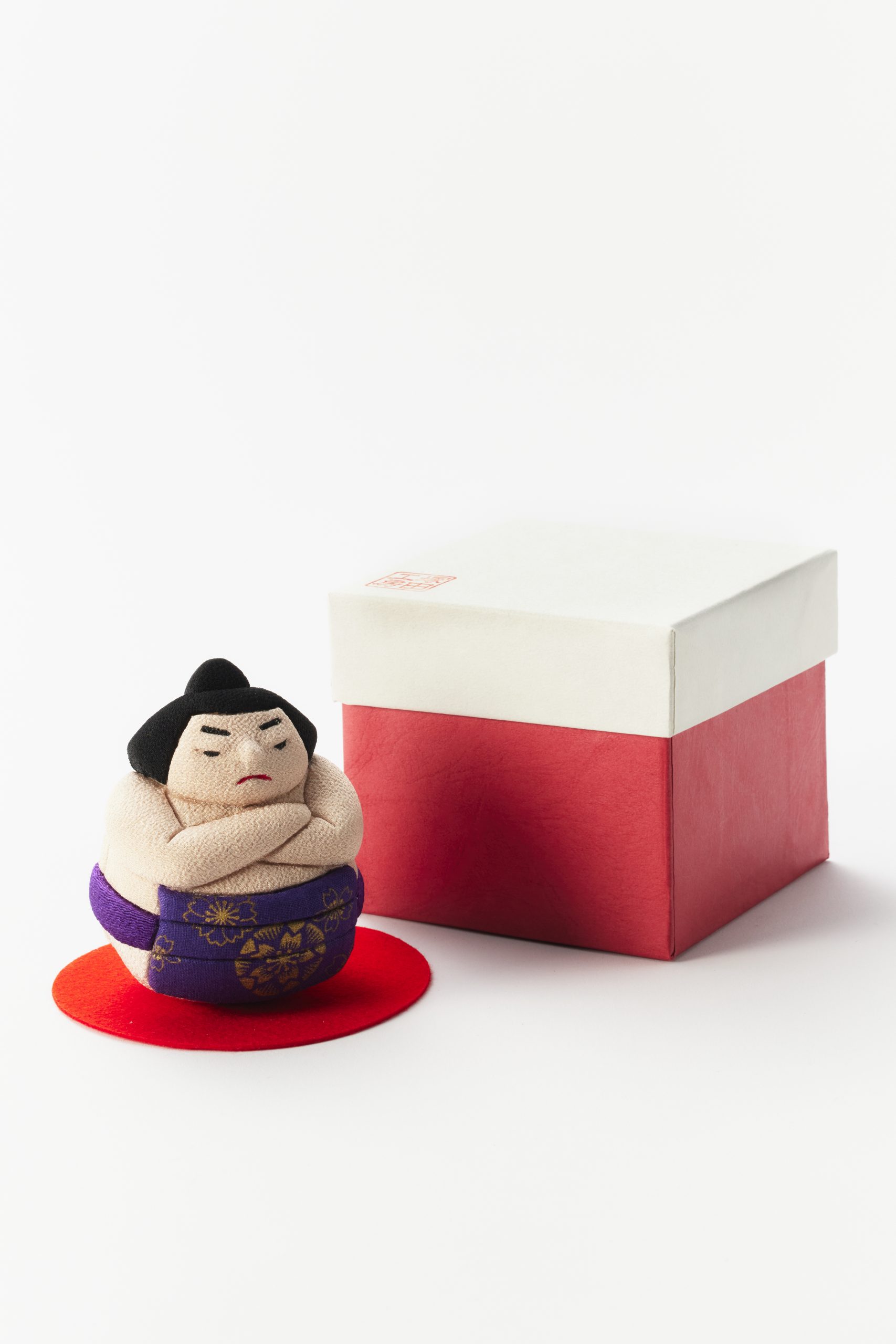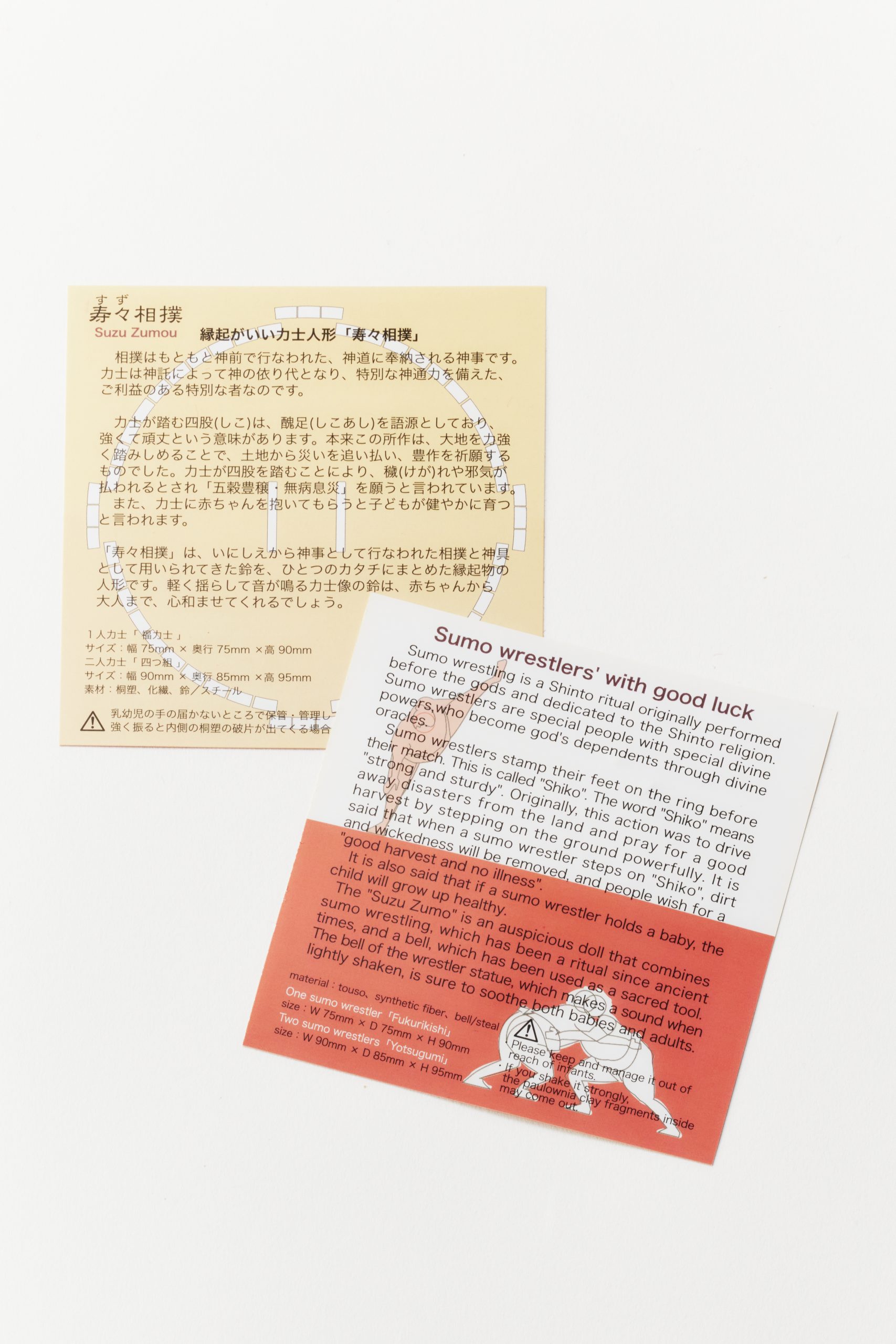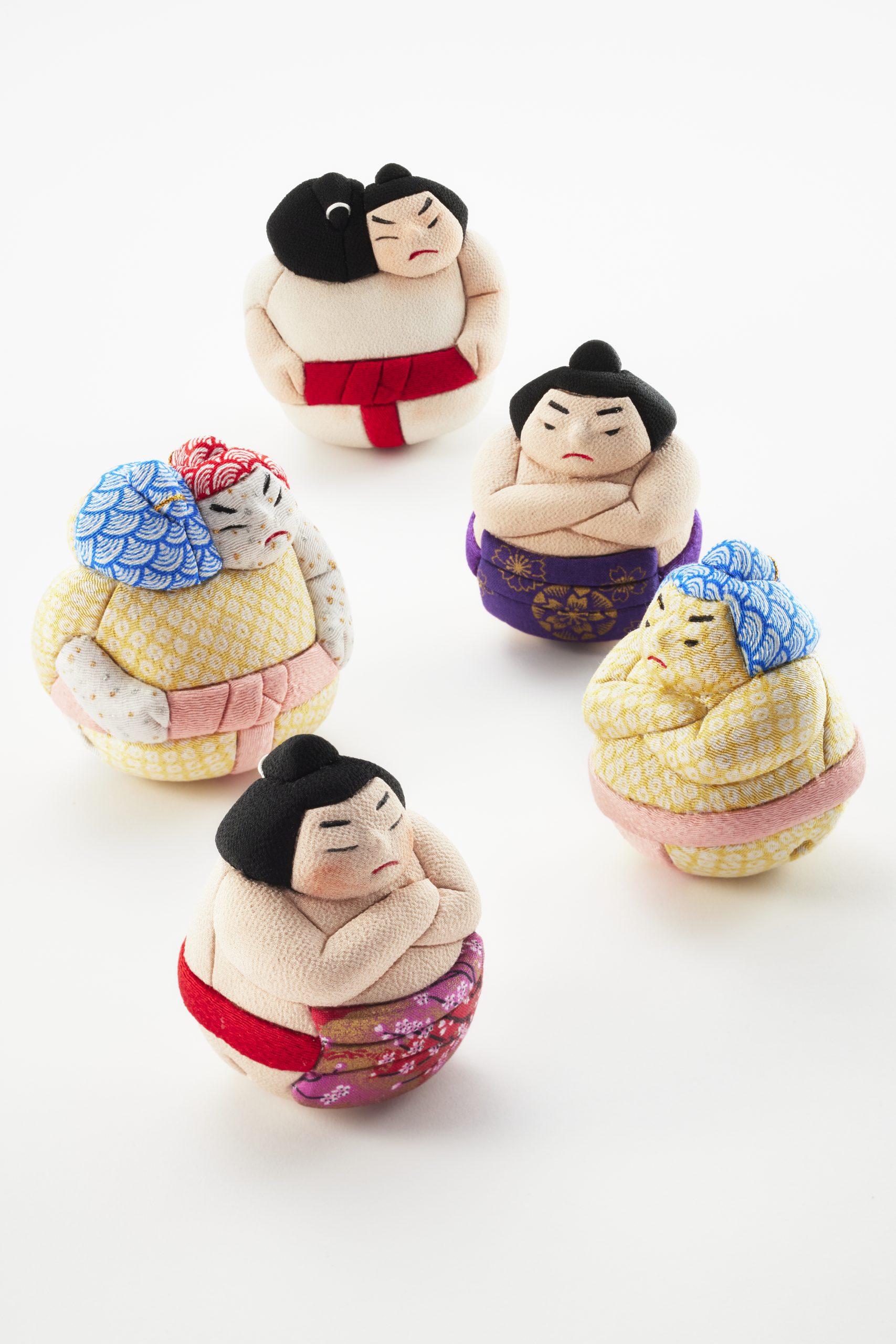 Depicting the plump and happy-looking figures of sumo wrestlers,
Suzuzumo are luck-bringing dolls that pair sumo wrestling,
which has been performed from ancient times as a Shinto ritual,
and bells, one of the sacred Shinto implements.
Sumo wrestlers were regarded as men bestowed with divine favor
who had been gifted with a special strength by the gods.
The stamping they perform in the ring is believed to ward off evil
and petition the gods for a rich hervest
and freedom from disease and disaster.
It is also said that babies grow up in healthy and strong
if they are held in the arms of a wrestler.
This auspicious aspect of sumo wrestlers is not very well known,
and Masahiro Tsukada, an artisan who makes Edo kimekomi dolls
and is the seventh head of Tsukada Kobo,
says the desire to express it with these dolls led him
to add two su ("longevity") characters to the word "sumo"
resulting in the name "Suzuzumo".
There are two types of dolls: Fukurikishi,
which consists of a single wrestler
with his arms folded over his chest,
and Yotsukumi, which depicts a pair of wrestlers
clenching each other's belt.
For the torso, Tsukada applied the traditional techniques of
Edo kimekomi dollmaking,
which involve carving grooves in the wood
and embedding fabric in them.
The hand-painted faces of the wrestlers
each wear a different expression
that endears them to the viewer.
If gently pushed, they wobble like a self-righting doll,
and the bell inside them softly jingles.
The expressions on the faces of the wrestlers,
which are somehow smile-provoking in spite of their gallant look,
and the soft sound of the bell that rings
when the doll sways are bound to put anyone in a genial mood,
regardless of age or gender.
Suzuzumo can be counted on
to provide some moments of modest joy just by being nearby,
in view.
Suzuzumo

Materials: toso (a resin compound containing paulownia wood sawdust), fabric (rayon & cotton), bell (brass)
Size: Fukurikishi: width – 75 mm, depth – 75 mm, height – 90 mm, weight – about 60 g
Yotsukumi: width – 90 mm, depth – 85 mm, height – 95 mm, weight – about 80 g
Number of types: 5 (Fukurikishi – 3, Yotsukumi – 2)
Suggested retail price: Fukurikishi: \5,940 (tax included)
Yotsukumi: \7,920 (tax included)

*The information on this site is as of June 2023.
*Sizes, colours and shapes of the actual products may differ slightly as they are
handmade.
*Product specifications and suggested retail prices may change without prior notice.