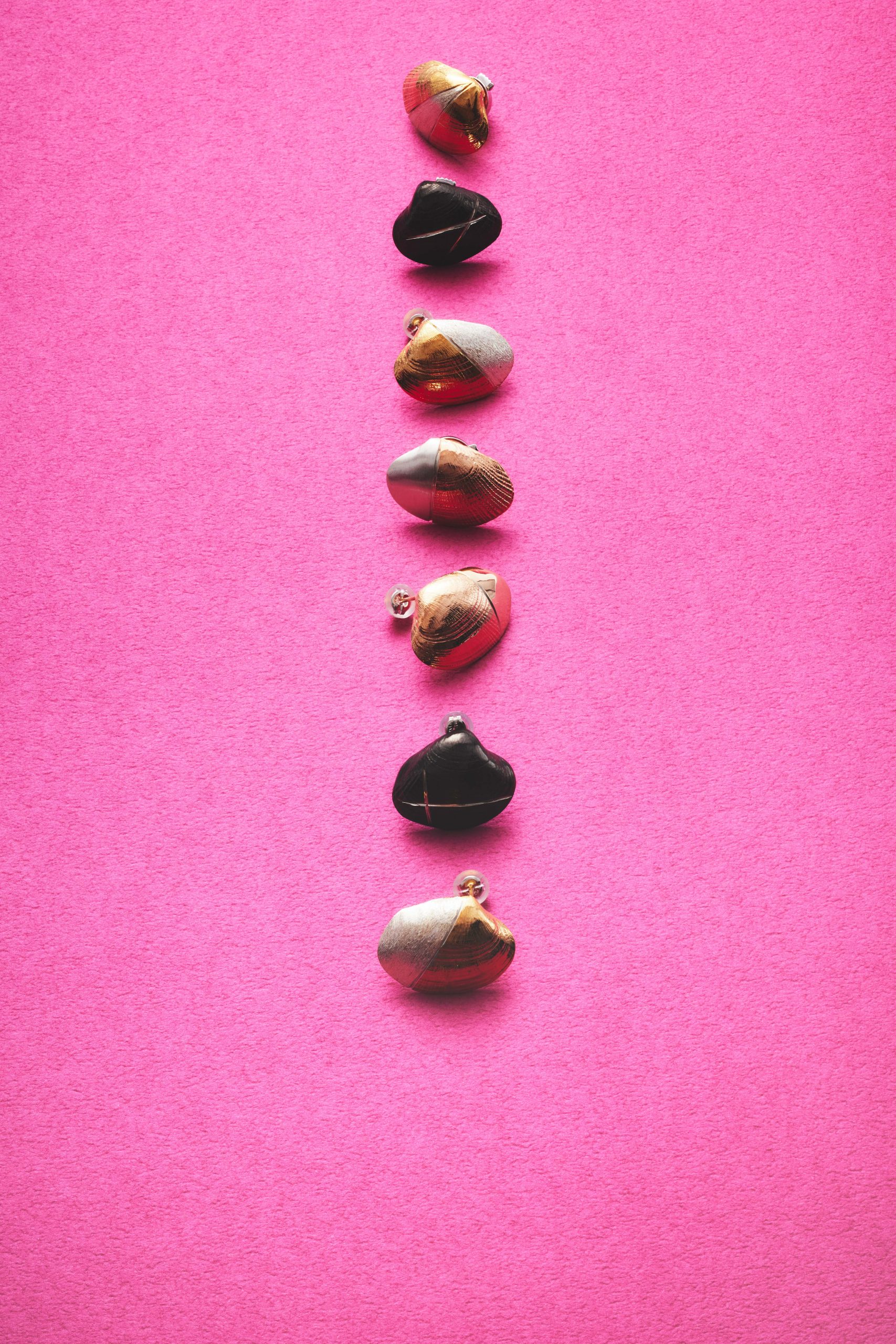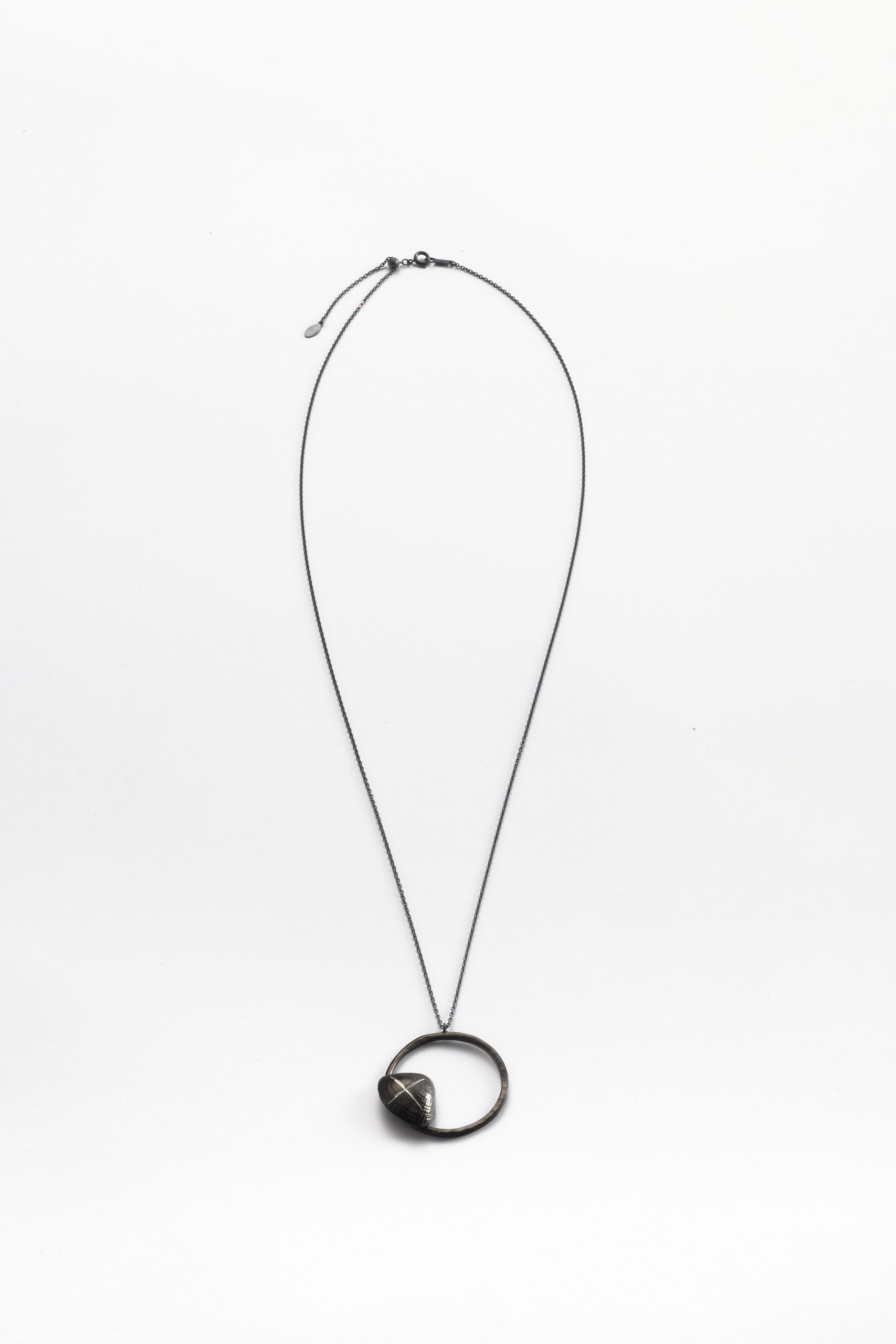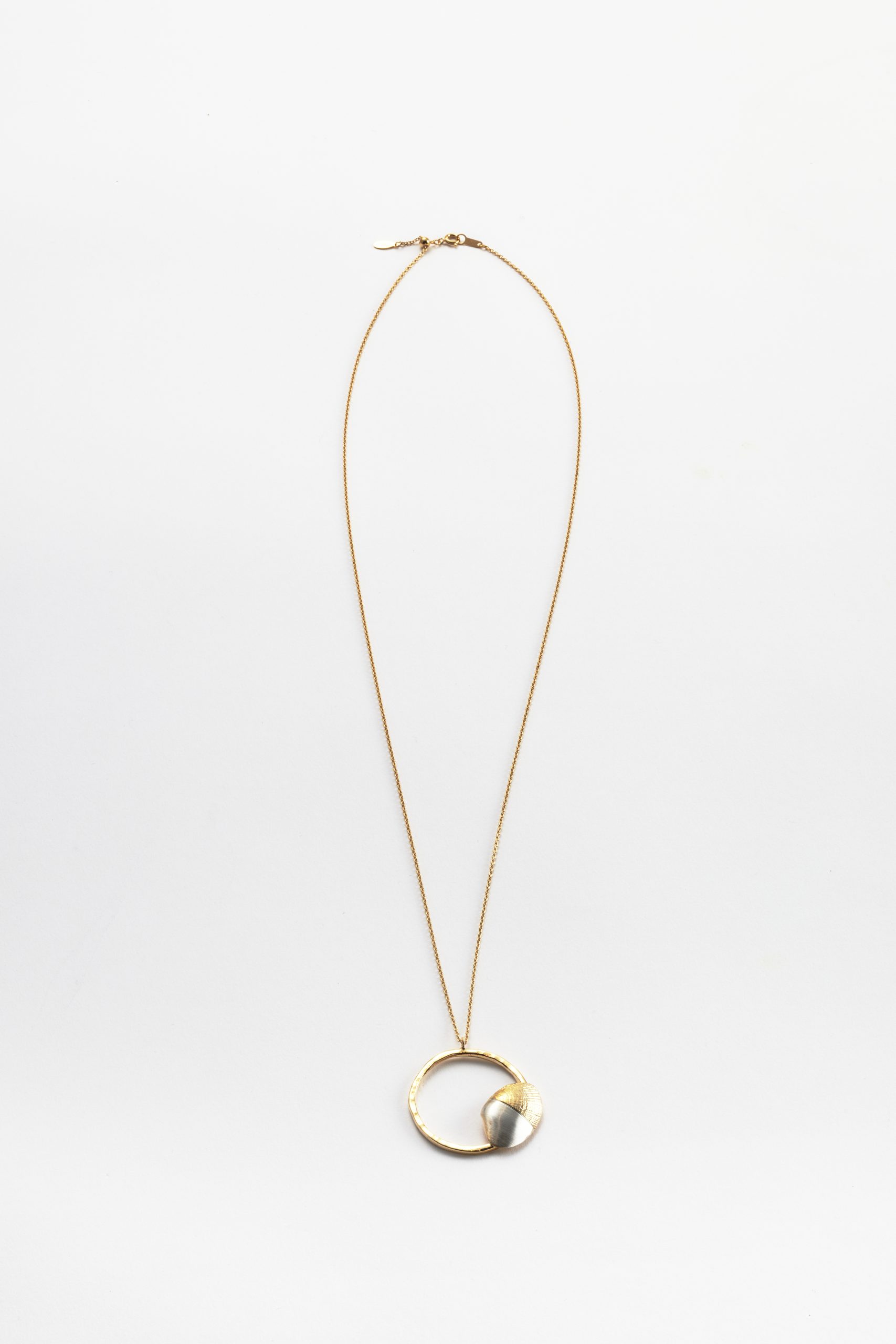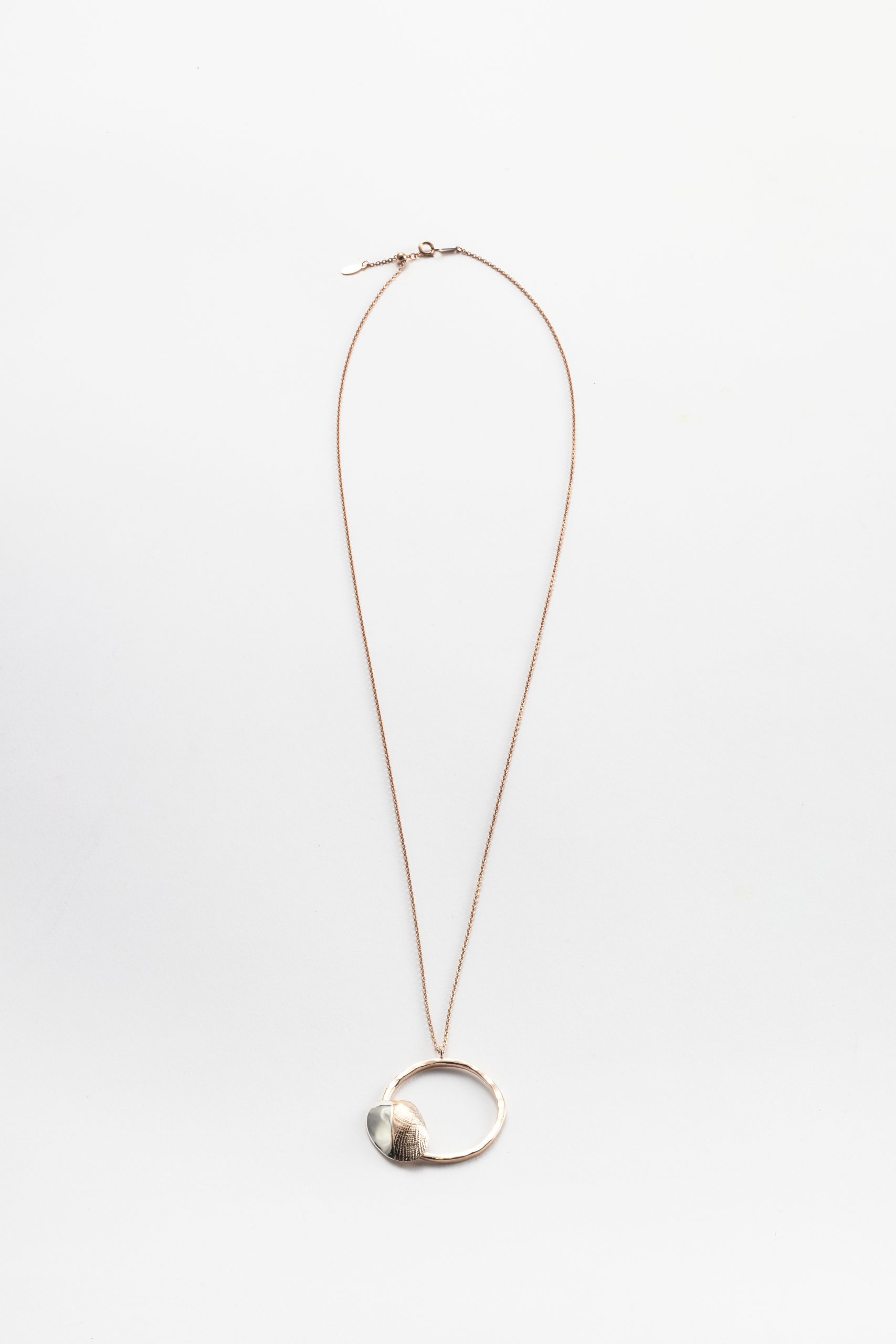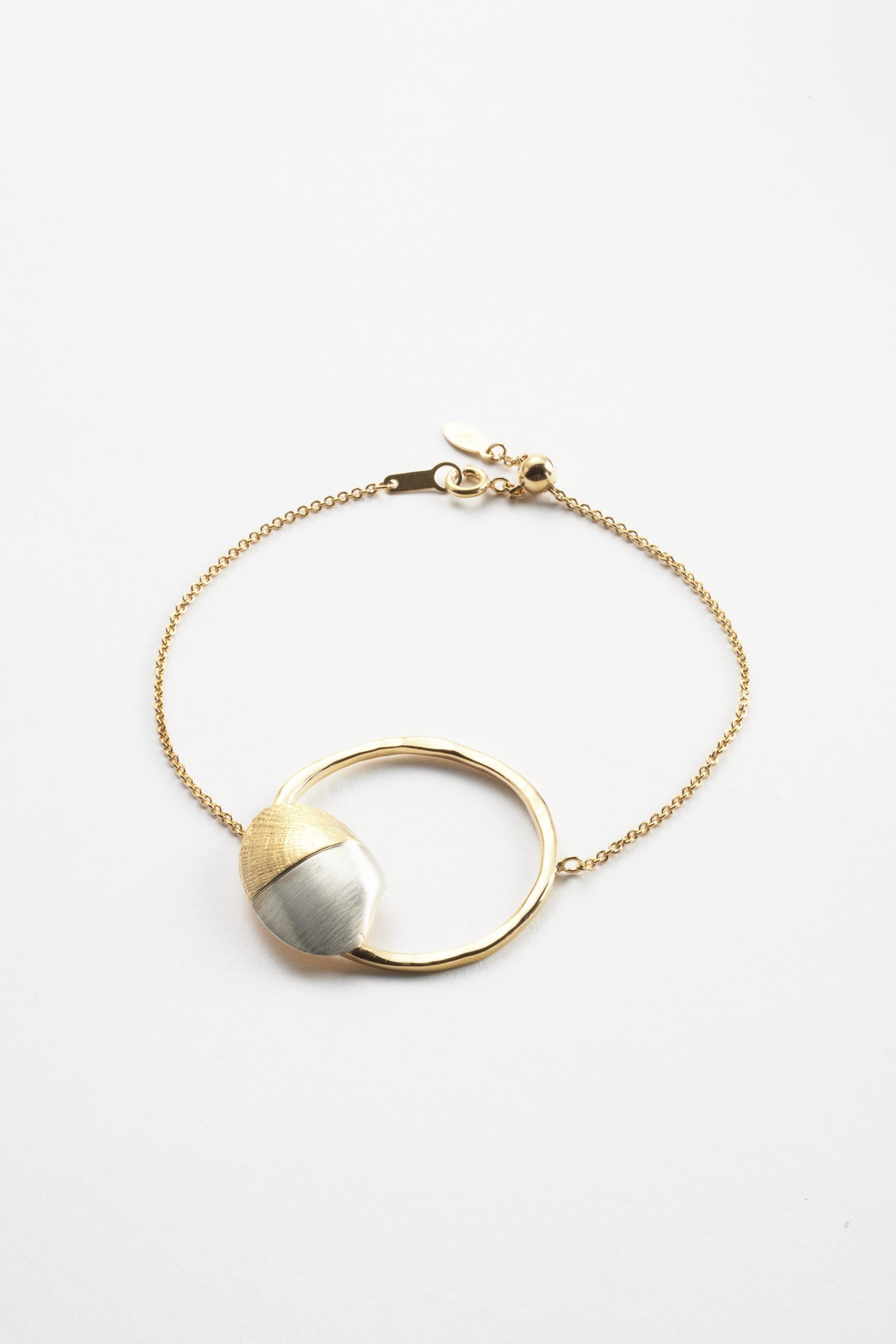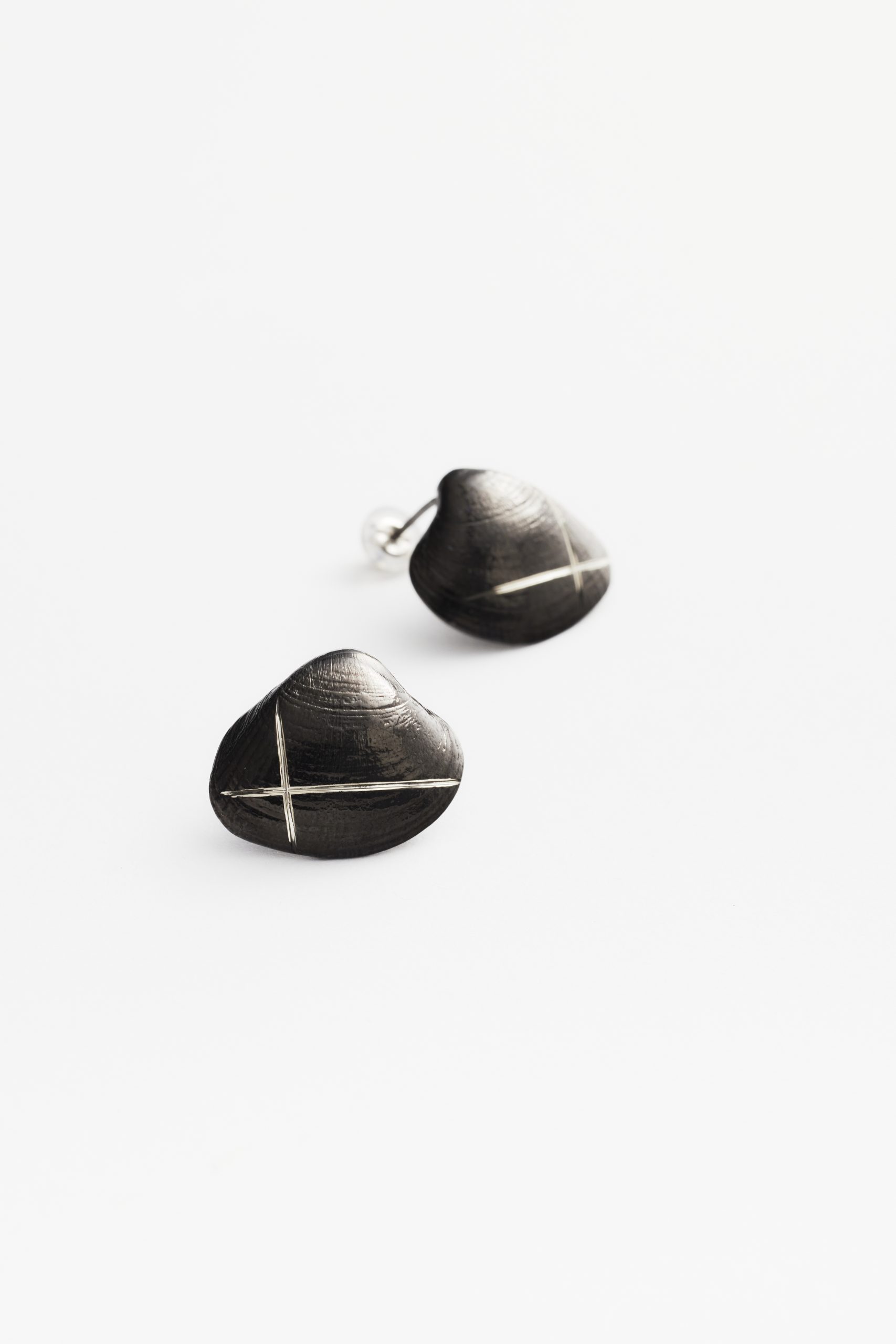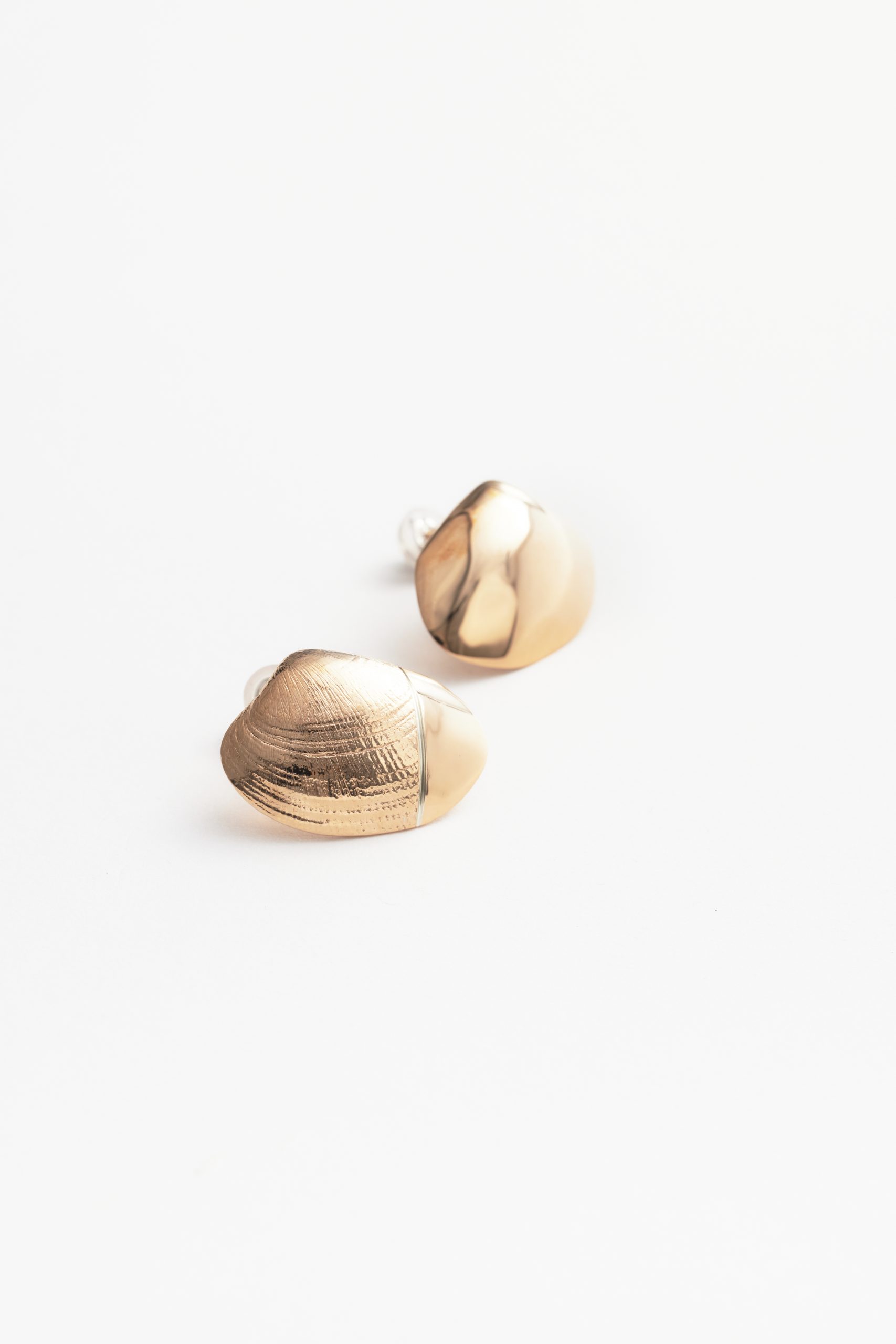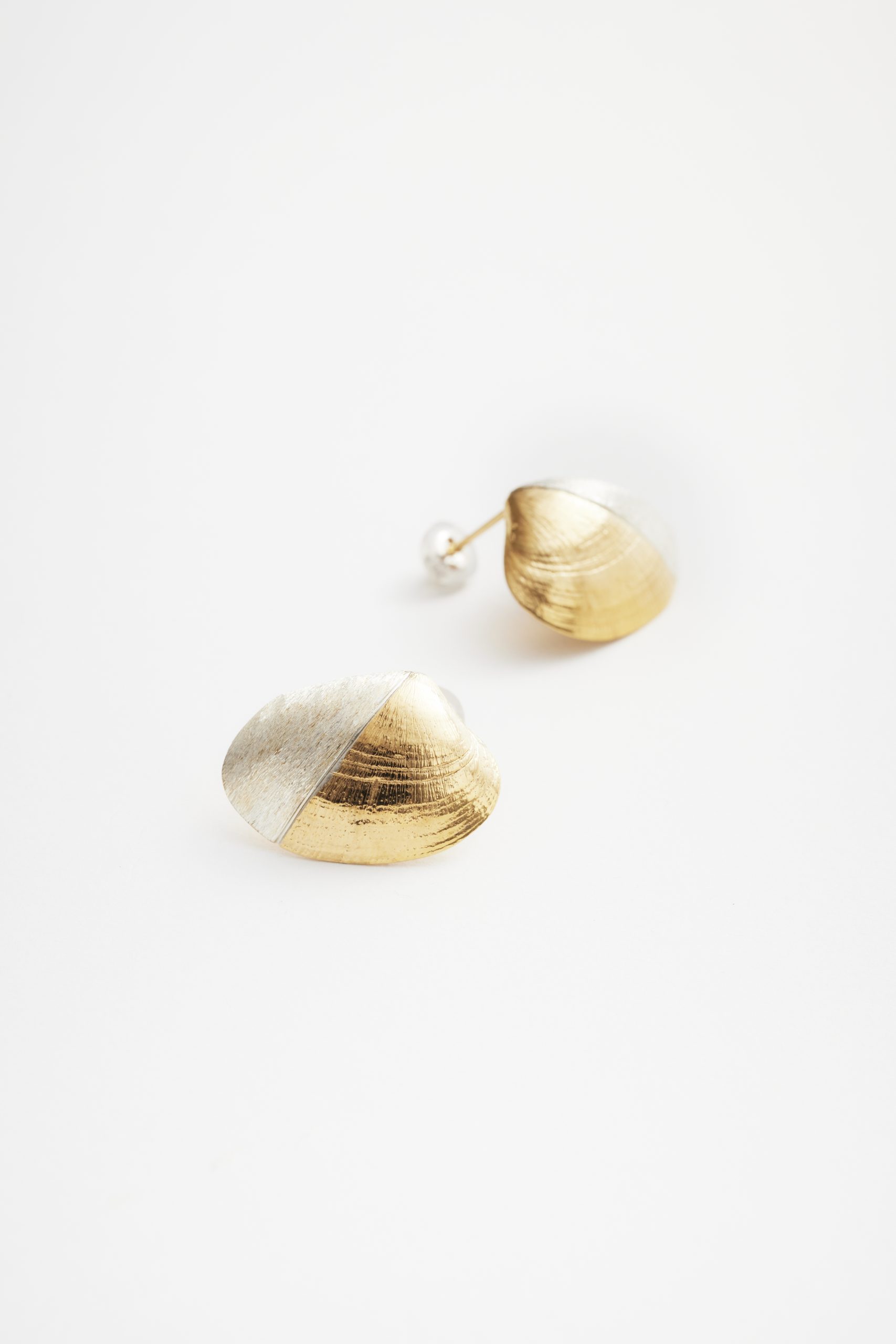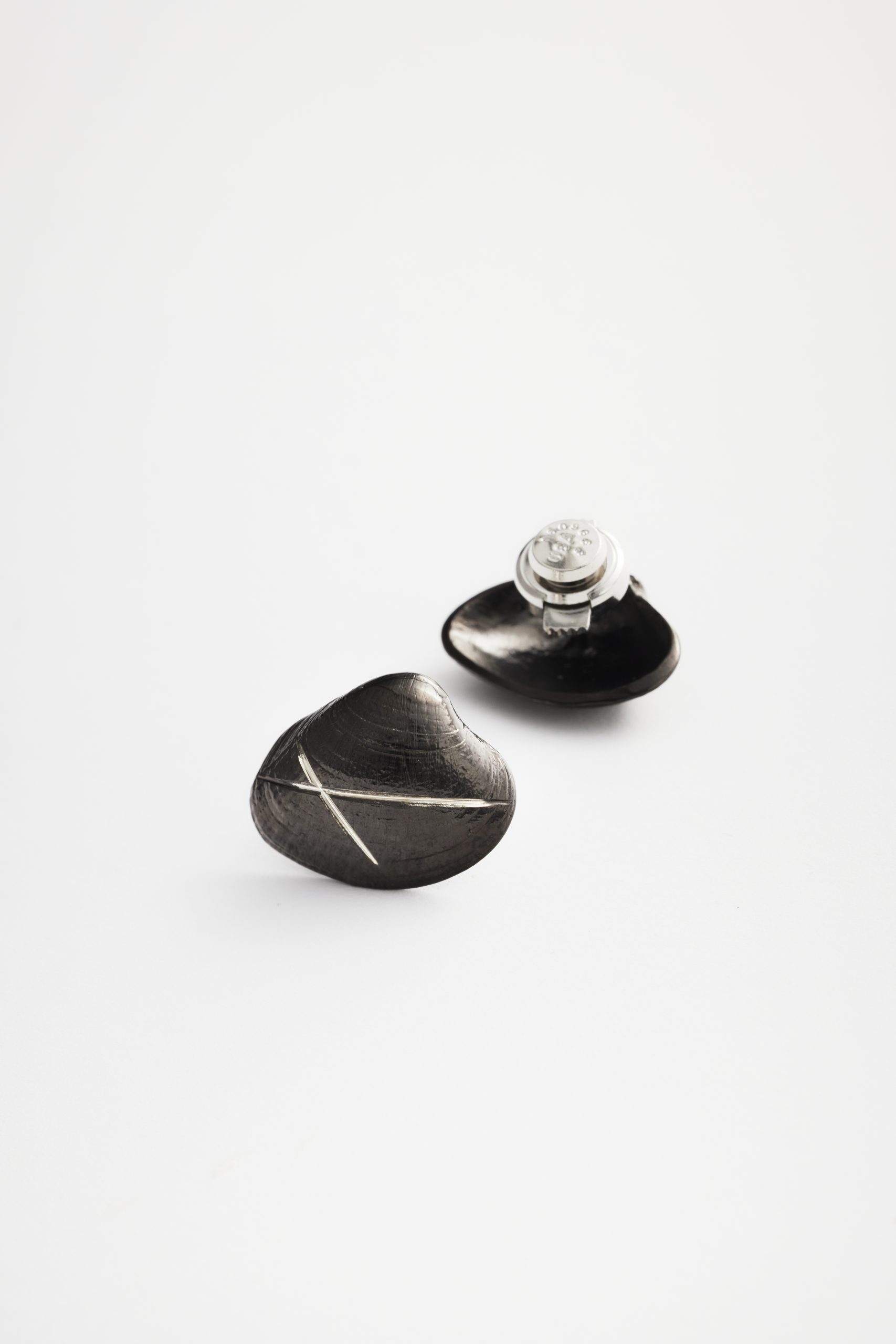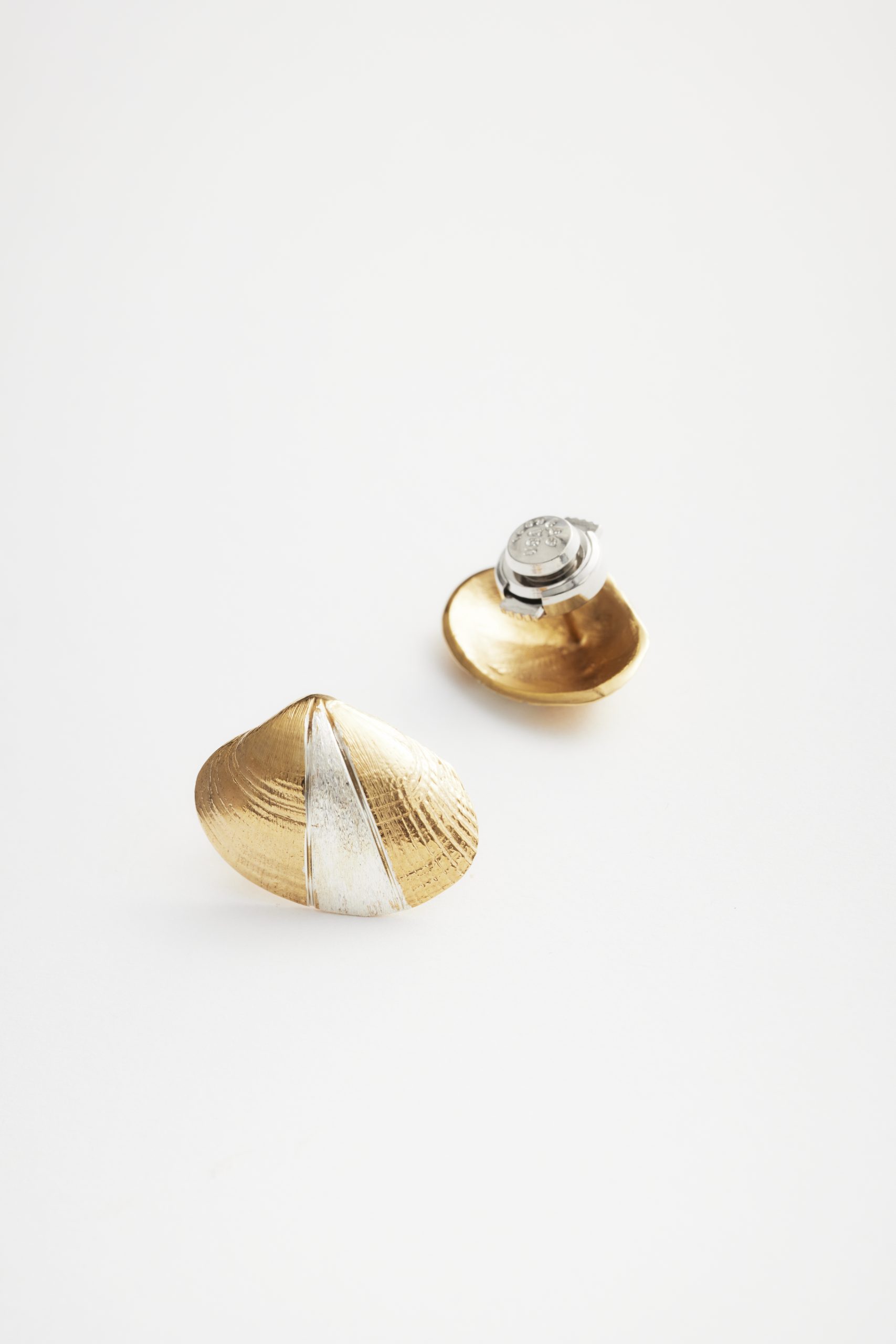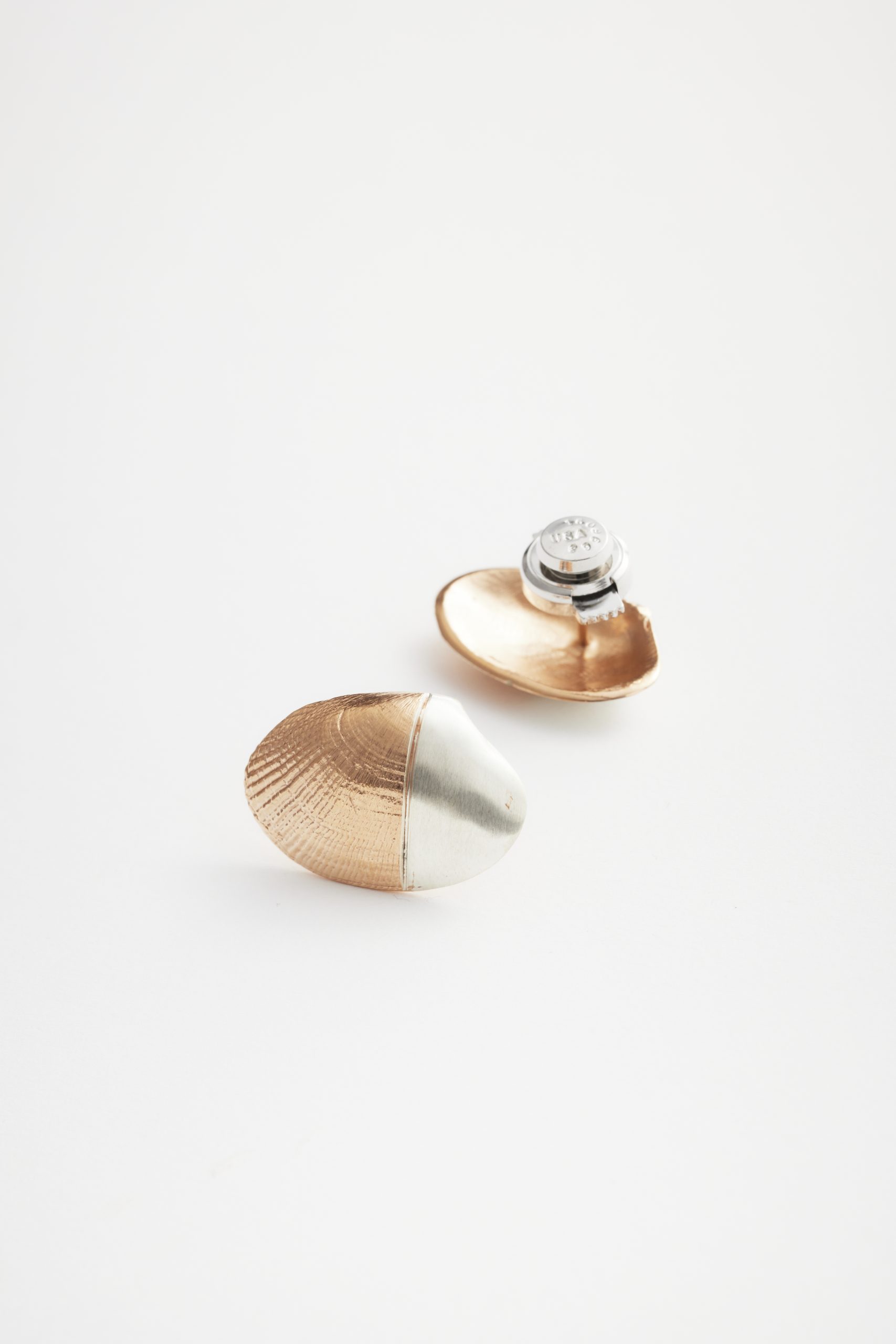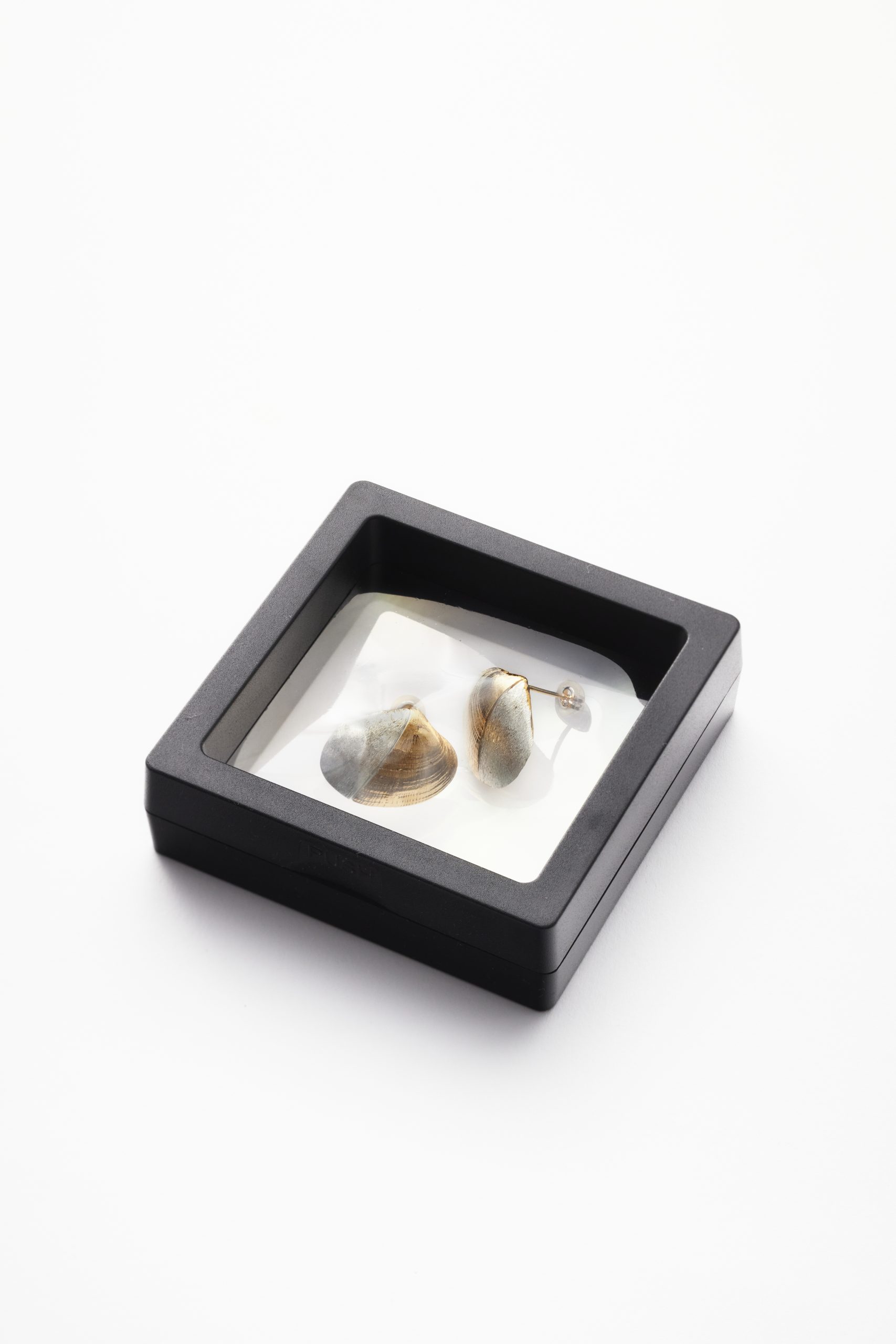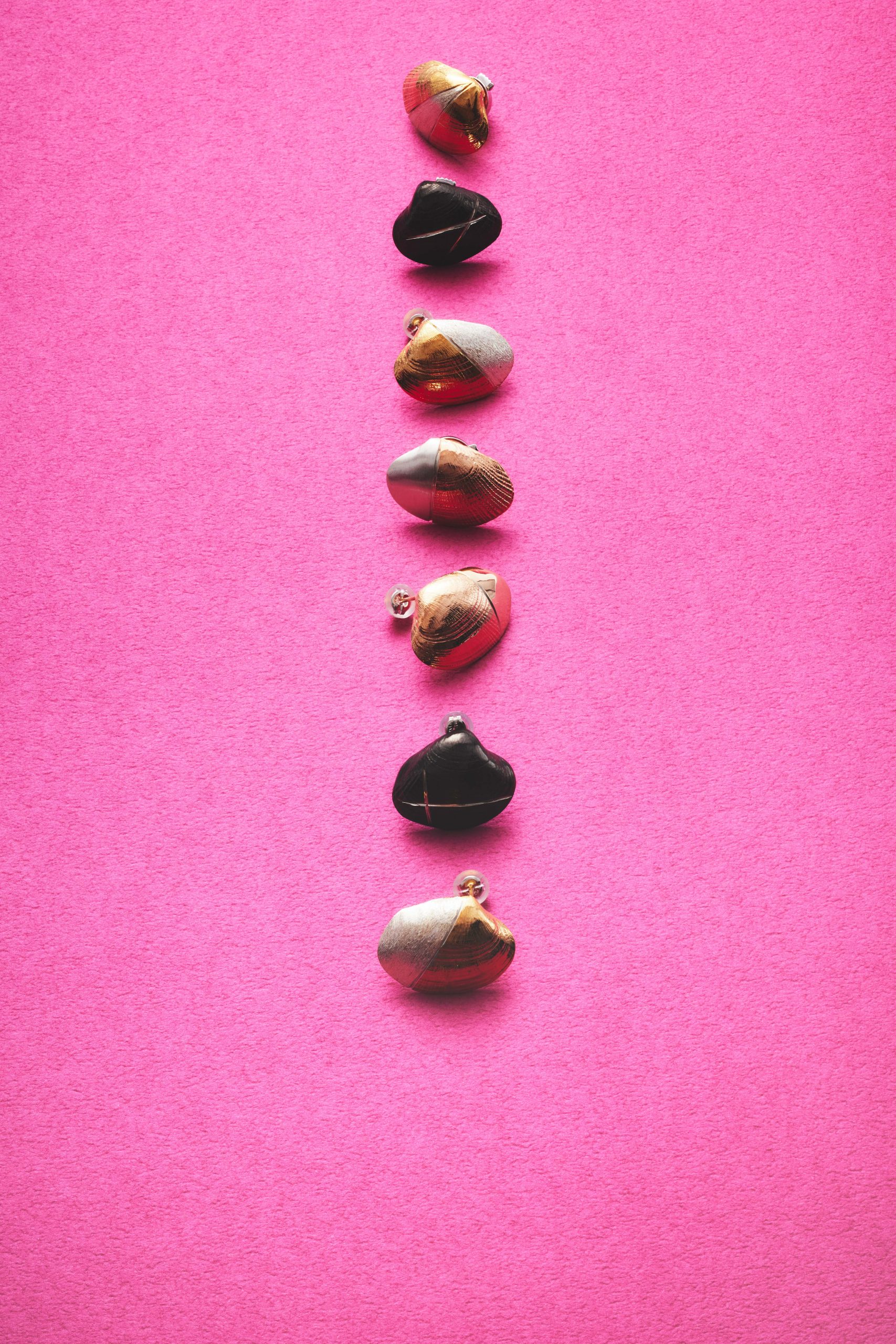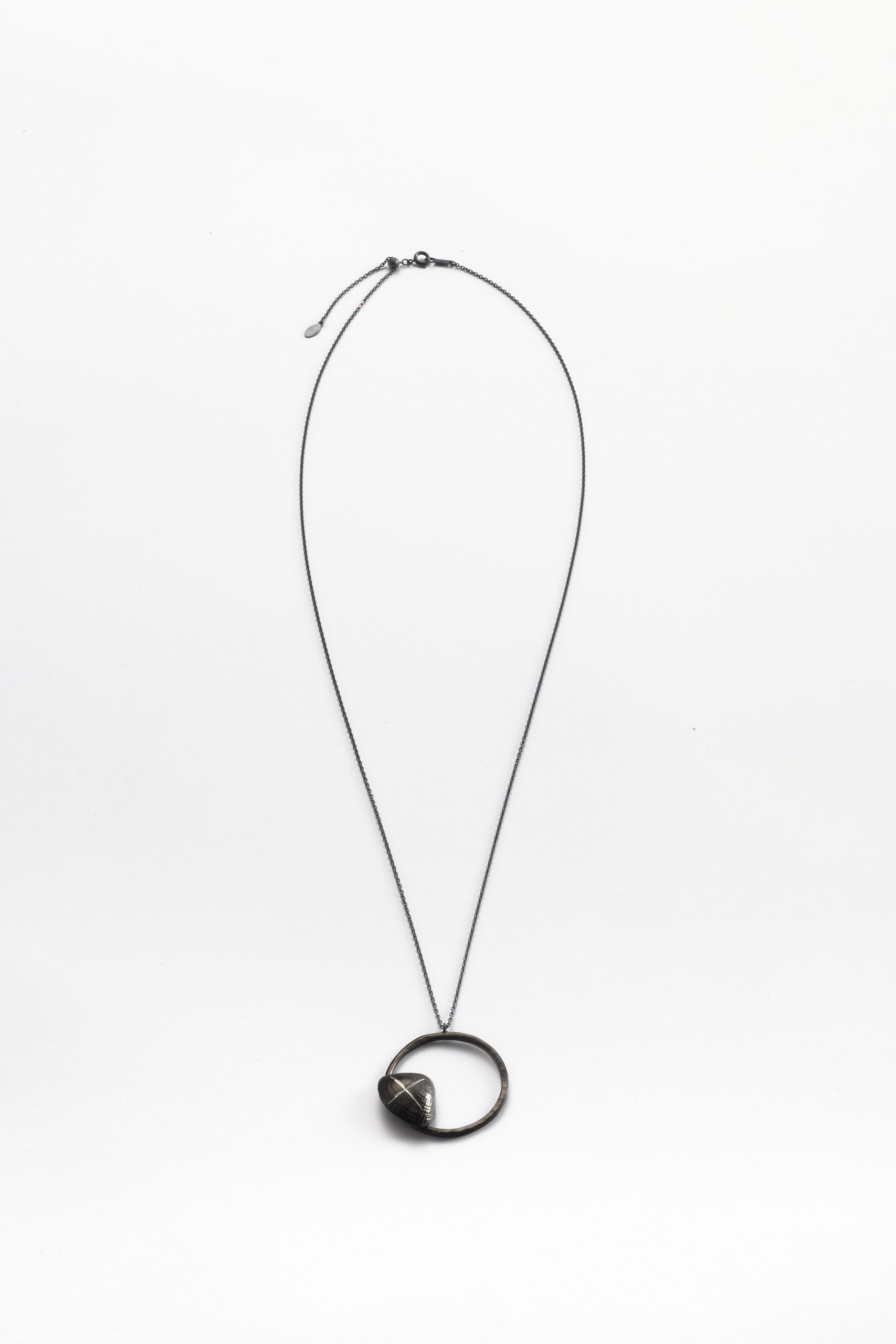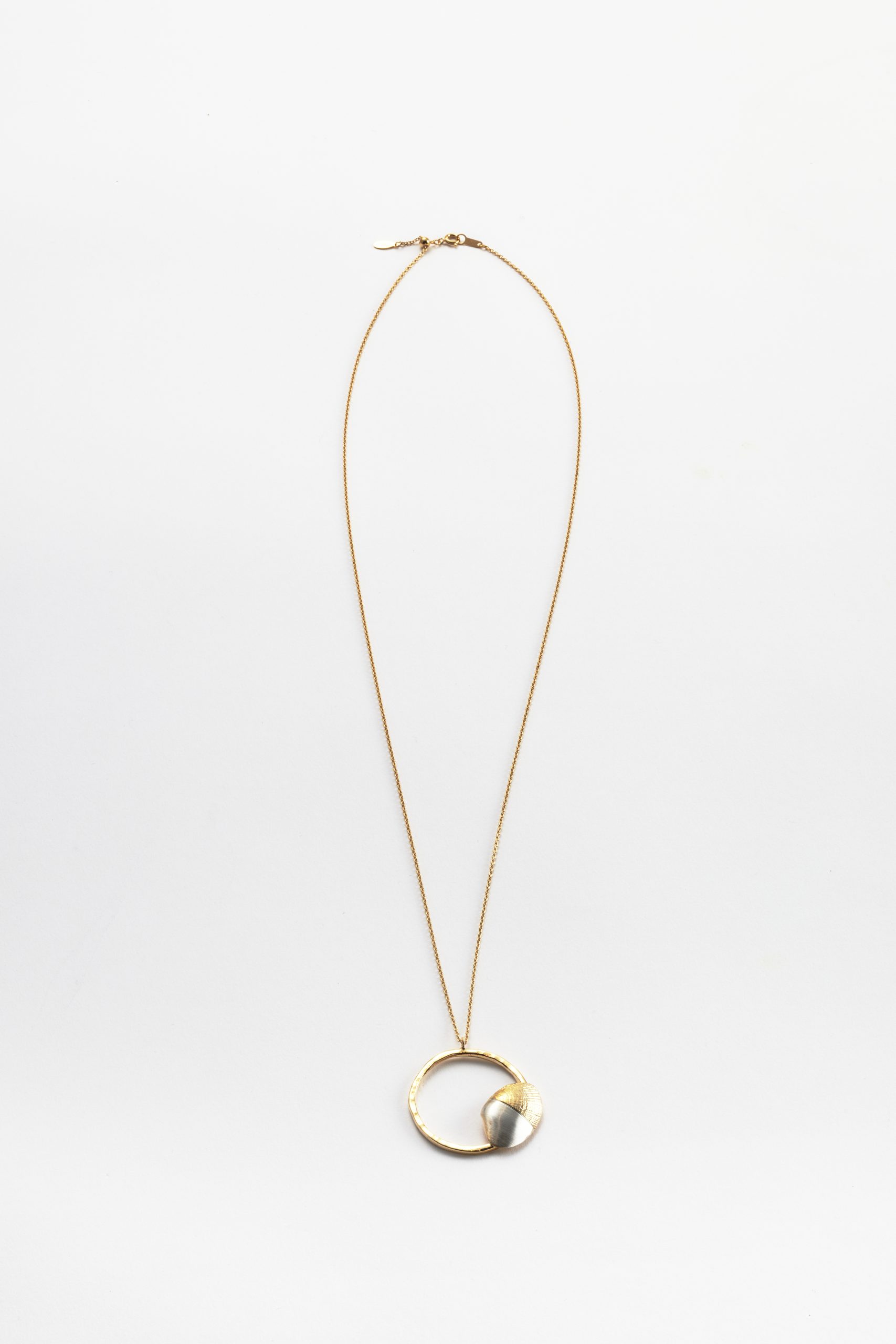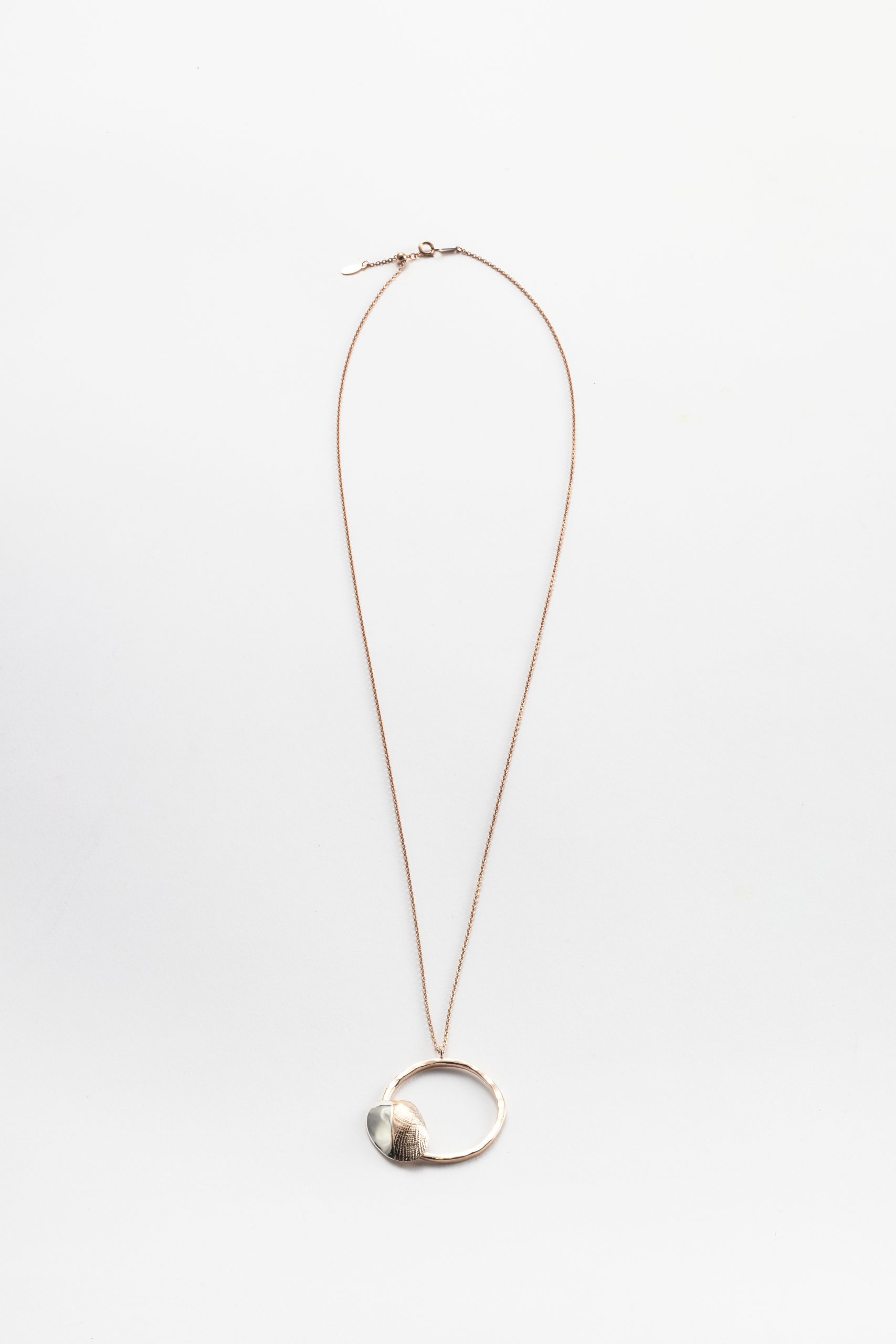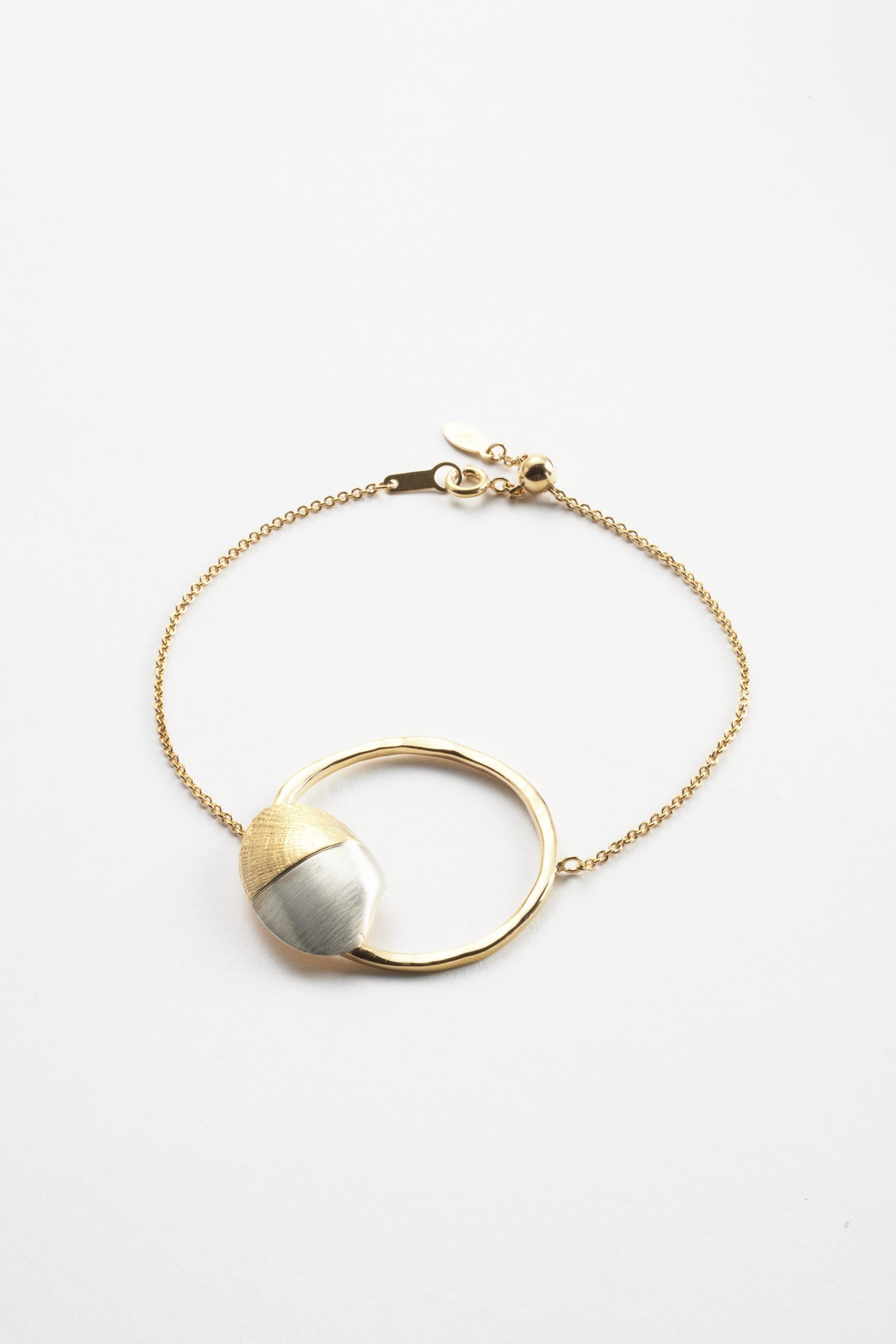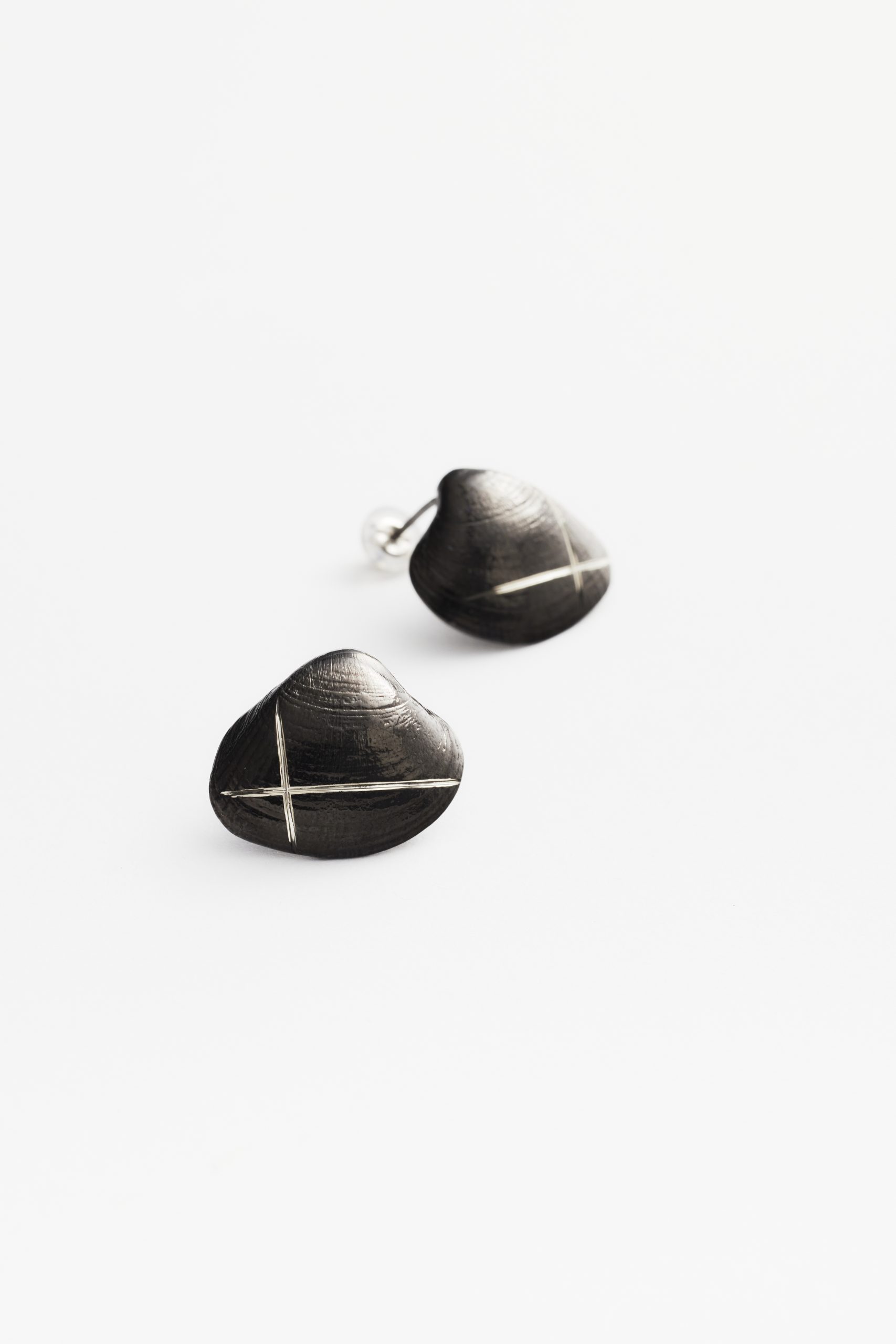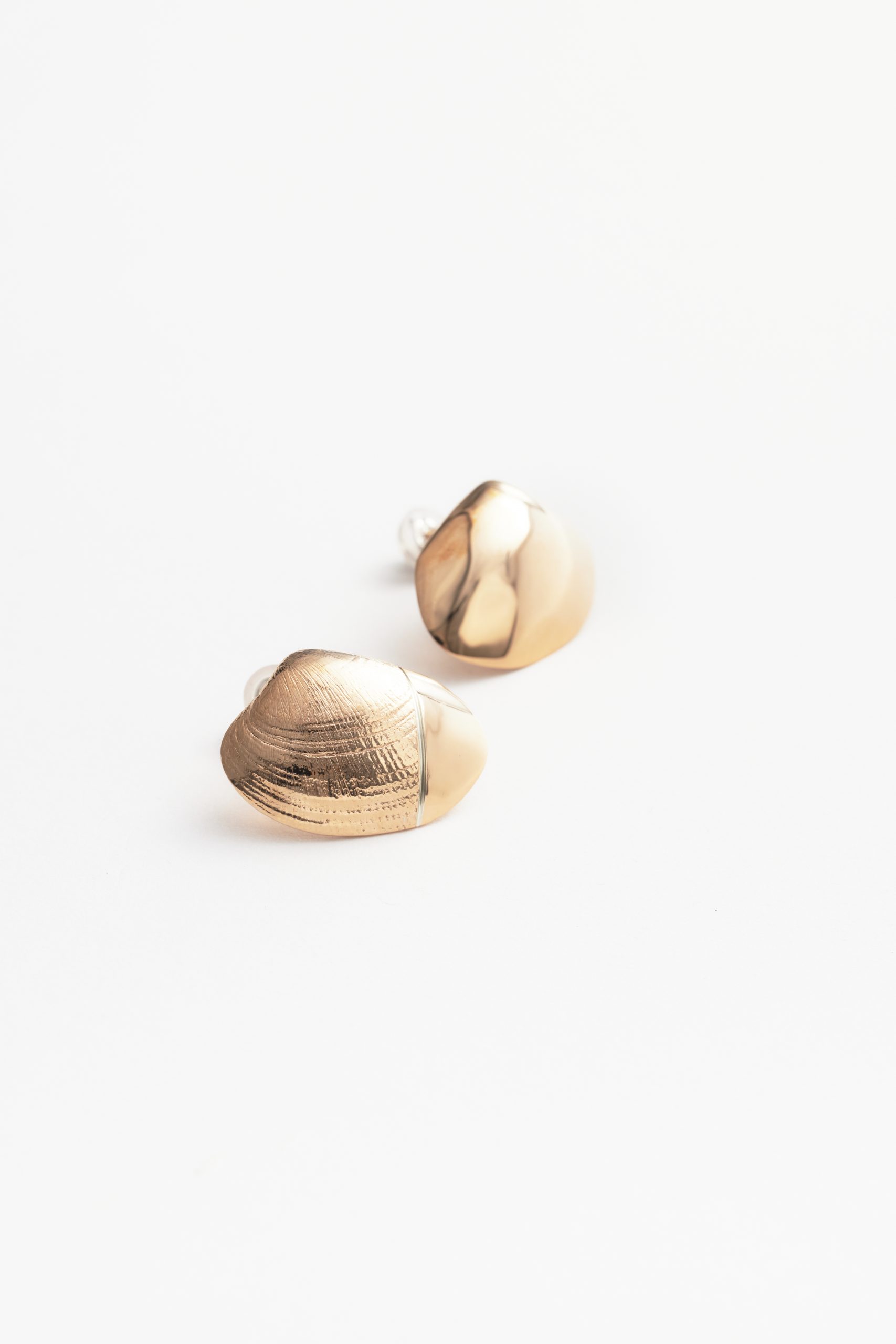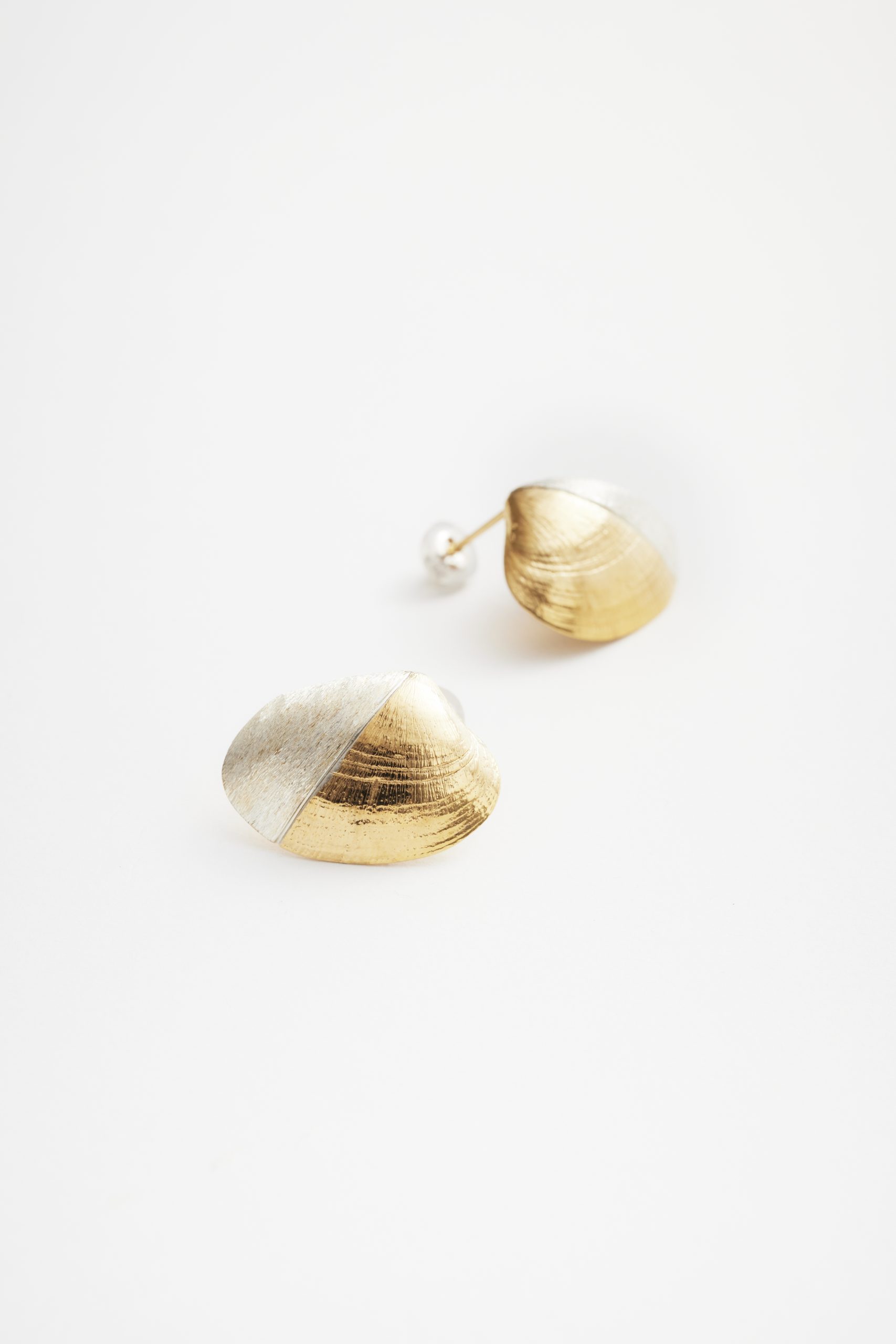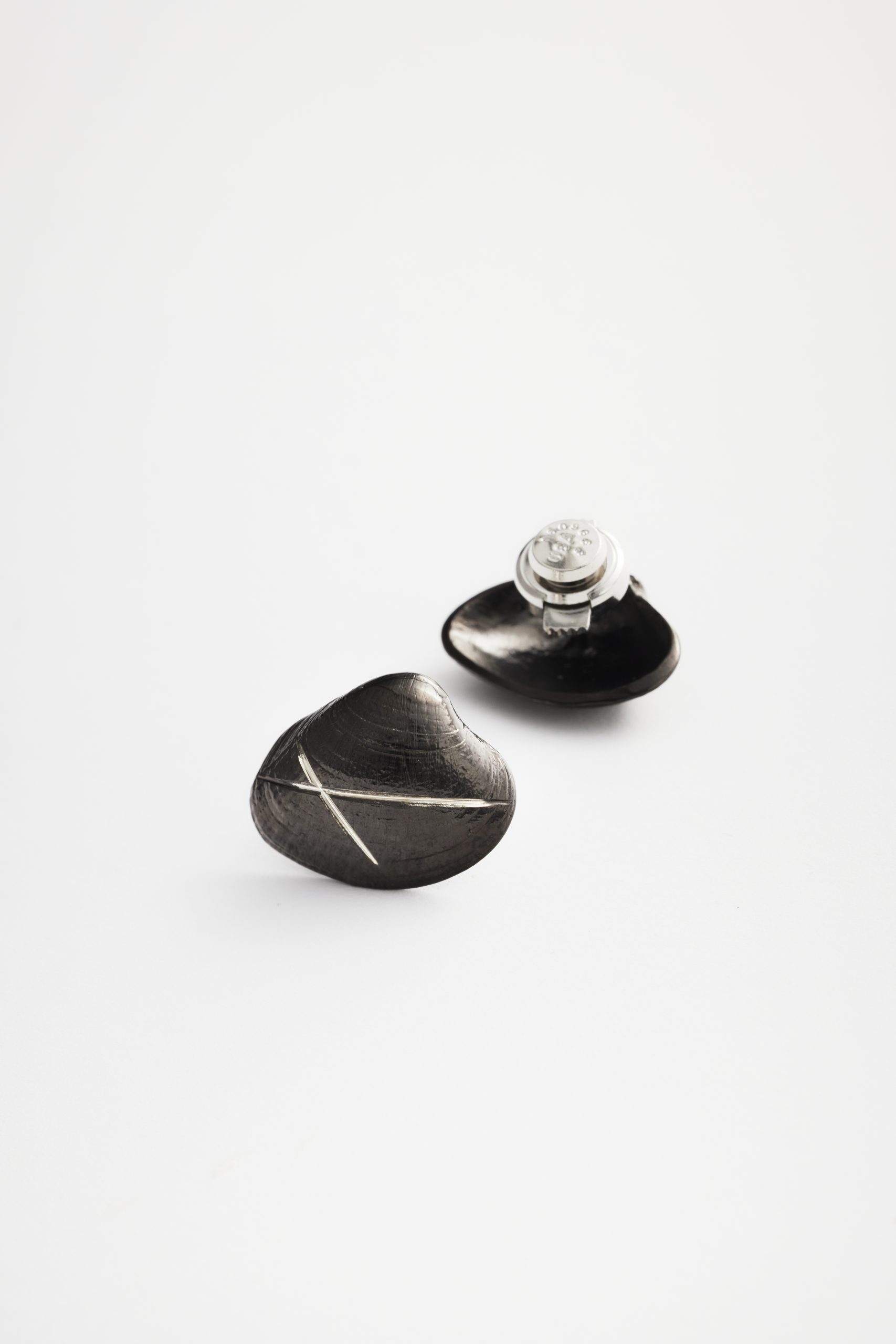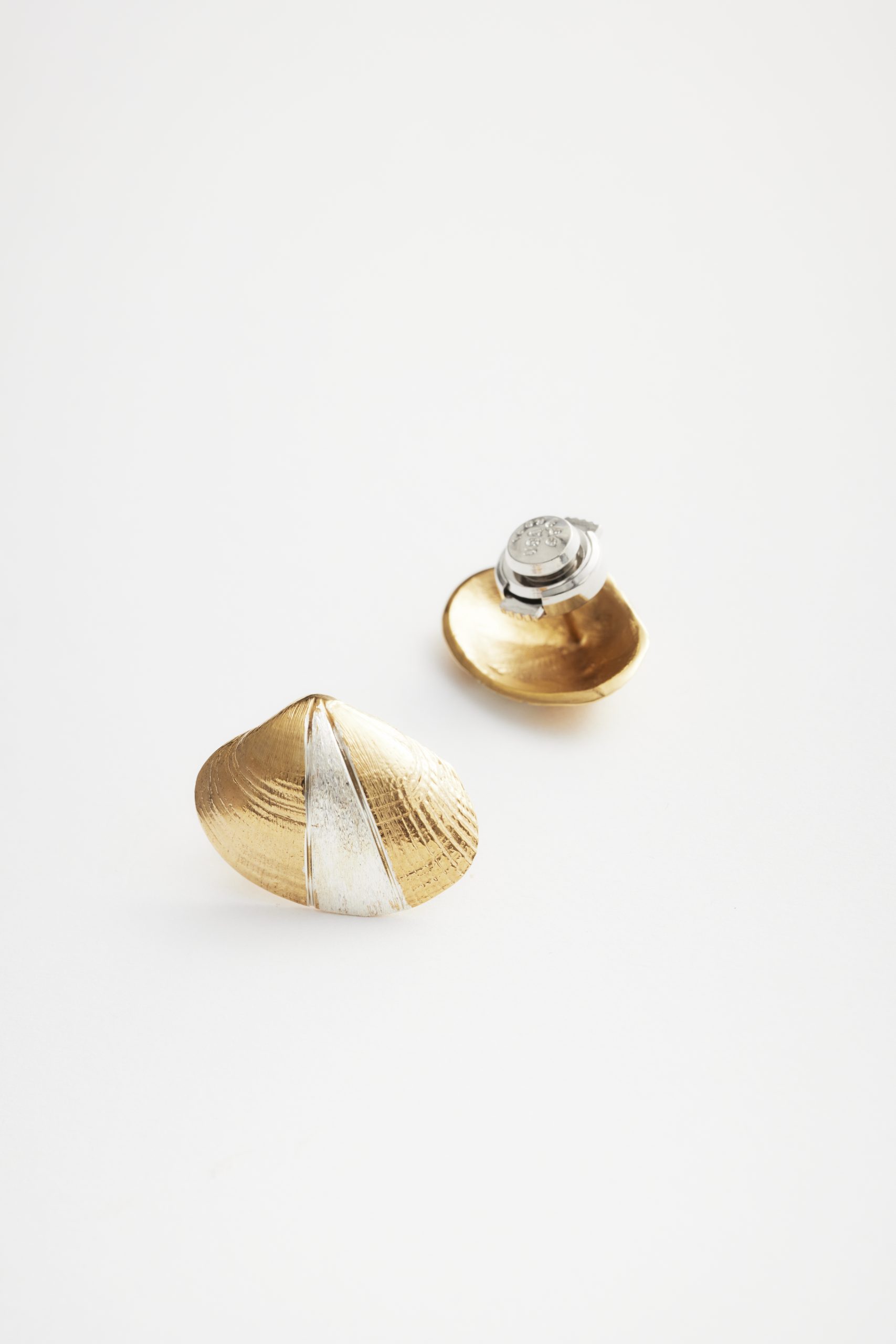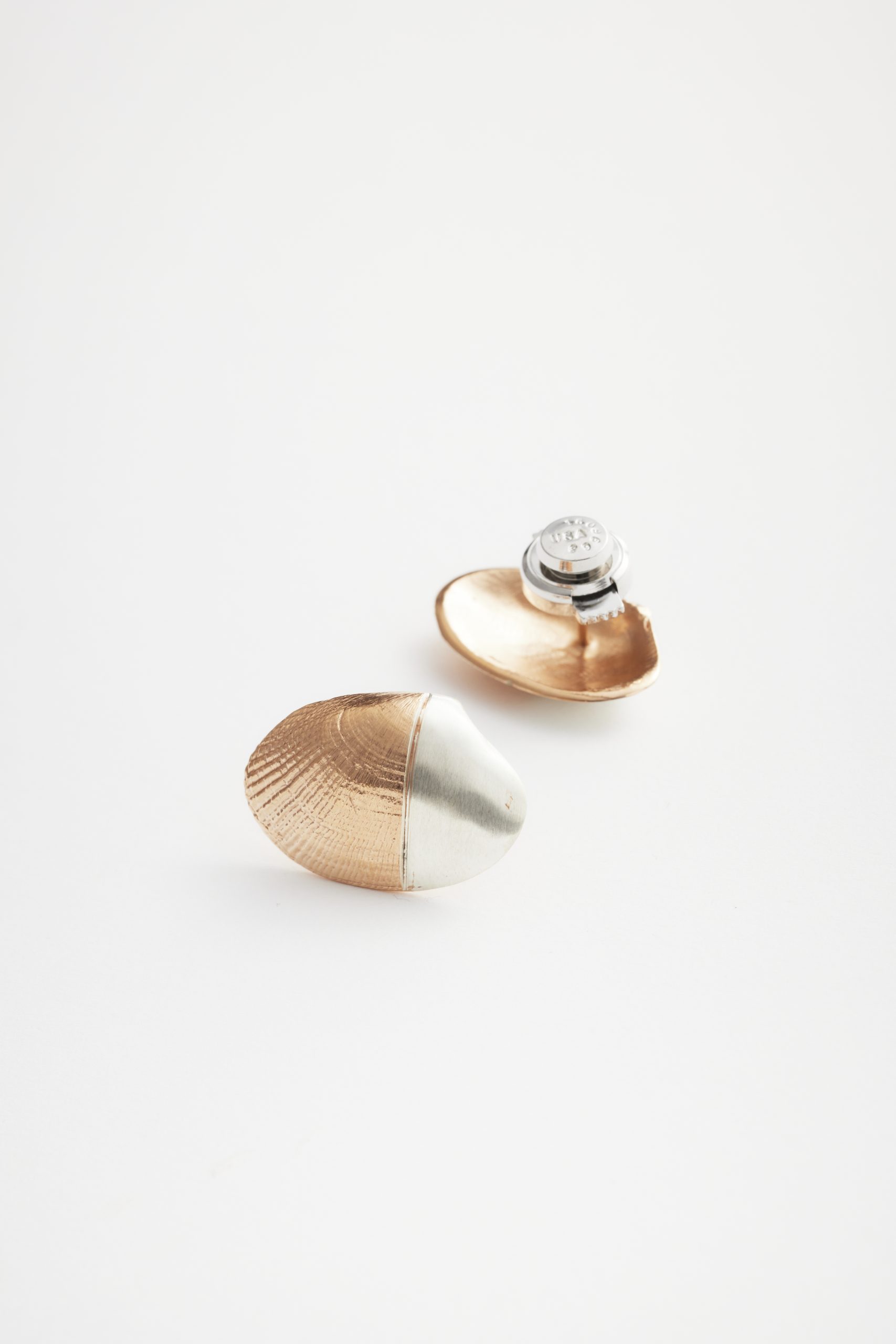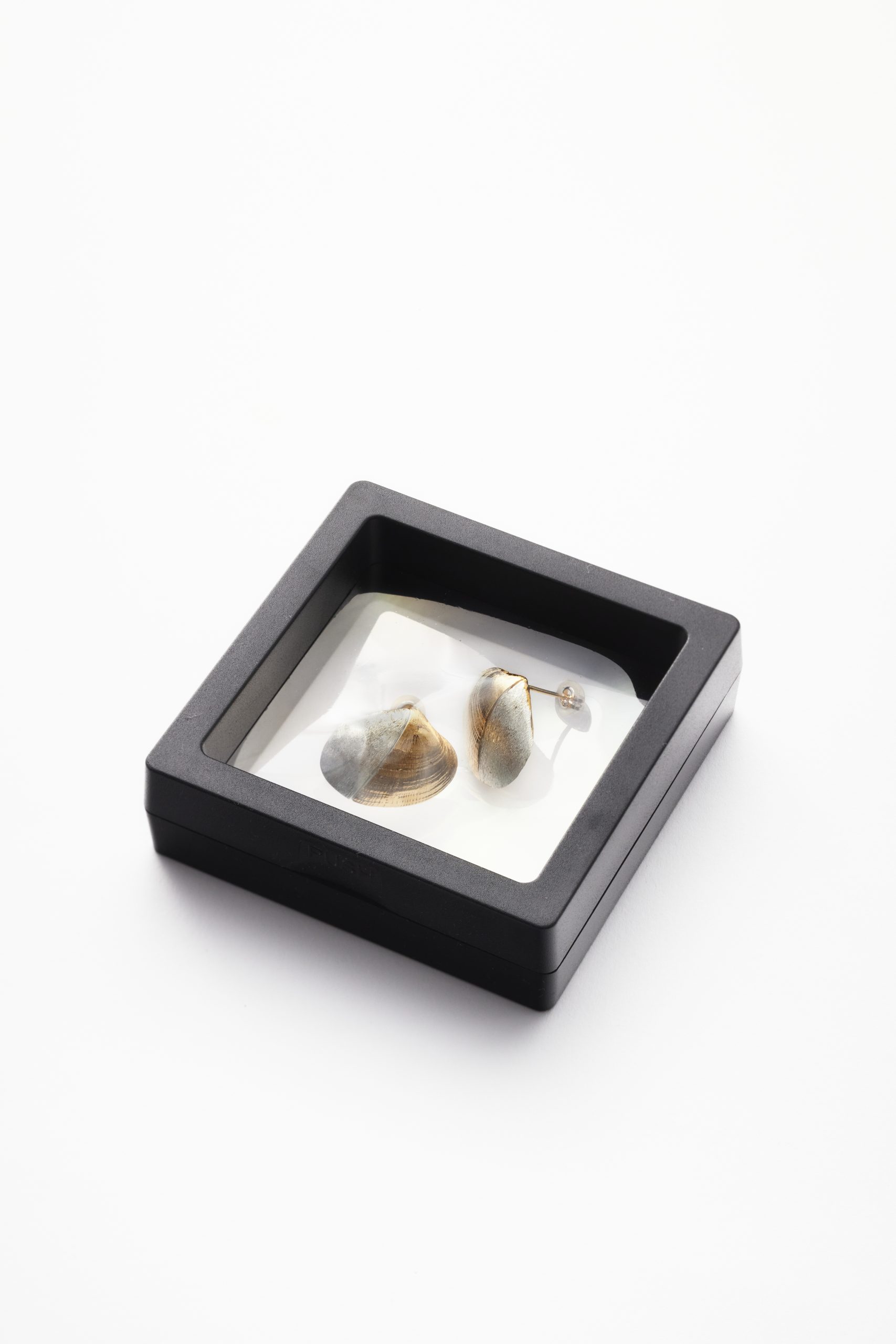 "tui" is an accessory whose motif is asari (short-neck clams),
a specialty of the Tokyo district of Fukagawa.
It could only have come from Jewelry Sashou,
which started out by making sash clips and kanzashi
for Tatsumi geisha female entertainers in Fukagawa.
Cherishing the aspiration of making the most of materials
and conveying intentions, Shinichi Sasho, its third proprietor,
continues to produce metalwork articles imbued
with a style and wit befitting the storied district.
The name "tui" was chosen
because no two clams have the same pattern,
and each is a unique pair (tui) of shells.
The tui concept is reflected in the design.
The asari pattern is realized through application of
two types of traditional metalwork technology;
forging and engraving.
Designer Sakie Tazaki says she concentrated on figuring out
how to make a modern design out of the plebeian motif of clams.
The beautiful grinding & polishing and fine engraving
bring exquisite patterns into being on the surface.
The combination of mutually contrasting textures elicits
a refined beauty as ornamental articles.
Just as no two clam patterns are the same,
the artisans are particular
about having each tui pattern differ from others.
Based on the design patterns devised by Tazaki,
Sasho freely combines plating colors, engravings,
and other elements,
so that all the finished patterns are different.
Just as people enjoy digging for clams
with various patterns on the beach,
they are bound to be delighted
when they find that one pattern of "tui"
exactly to their liking
or perfect as a present for that special person.
tui

Materials: silver (SV925)
Including 18-k gold plating and ruthenium plating (base: 18-k gold)
Size
Pin brooch: height – 15 mm, width – 20 mm, thickness – 10 mm
Earrings: height – 15 mm, width – 20 mm, thickness – 10 mm
Bracelet: height – 35 mm, width – 30 mm, thickness – 10 mm, chain length – 150 mm (adjustable)
Necklace: height – 35 mm, width – 30 mm, thickness – 10 mm, chain length – 700 mm (adjustable)
Number of types: 4
Suggested retail price: Pin brooch: \17,600 (tax included)
Earrings: \28,600 (tax included)
Necklace: \23,100 (tax included)
Bracelet: \22,000 (tax included)
*The information on this site is as of June 2023.
*Sizes, colours and shapes of the actual products may differ slightly as they are
handmade.
*Product specifications and suggested retail prices may change without prior notice.