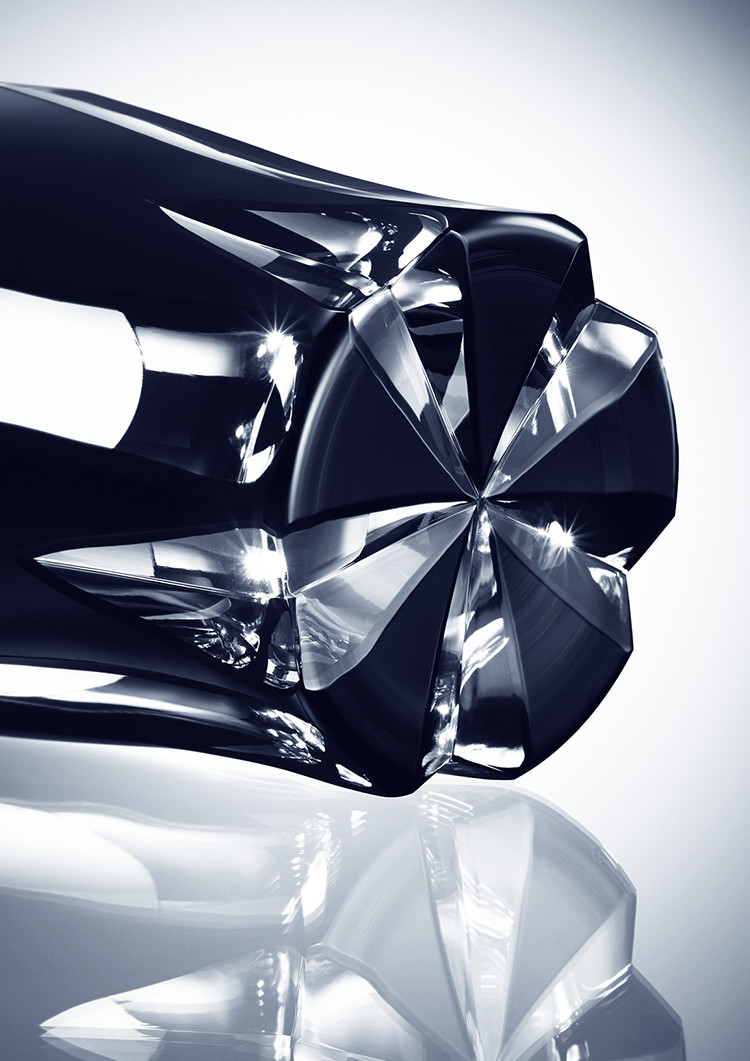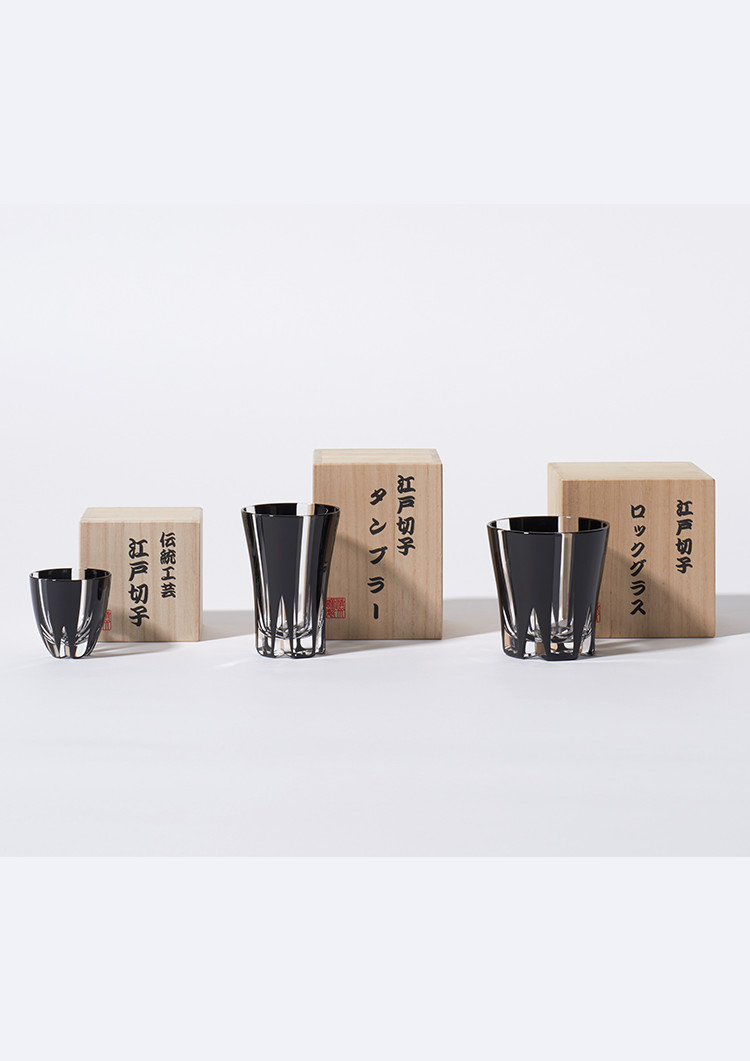 Black dandyism – this is black Edo Kiriko glass with a dignified cut. Yet, while simple in design, when looking at it from one side, it looks as if you are peeking at the opposite side; and when altering the perspective, the view changes complexly. A windmill pattern is engraved at the bottom. The view from the side is also fascinating as it completely changes from a feel of masculine dignity to that of a pure-hearted young boy. When the hand turns the glass with rock ice inside, it gives an amusing illusion of the windmill spinning together with the ice. As the rocks glass is large-sized, it can be filled amply with beverage. In addition to the rocks glass, this design is also available in a tumbler and saké glass to better meet more needs and occasions.
Guinomi

Size: φ60mm × H60mm
Materials: Crystal glass
Tumbler

Size: φ72mm × H105mm
Materials: Crystal glass
Rock Glass

Size: φ90mm × H95mm
Materials: Crystal glass
*The information on this site is as of December 2017.
*Sizes, colours and shapes of the actual products may differ slightly as they are handmade.
*Product specifications and suggested retail prices may change without prior notice. Prices shown are all tax exclusive suggested retail prices.