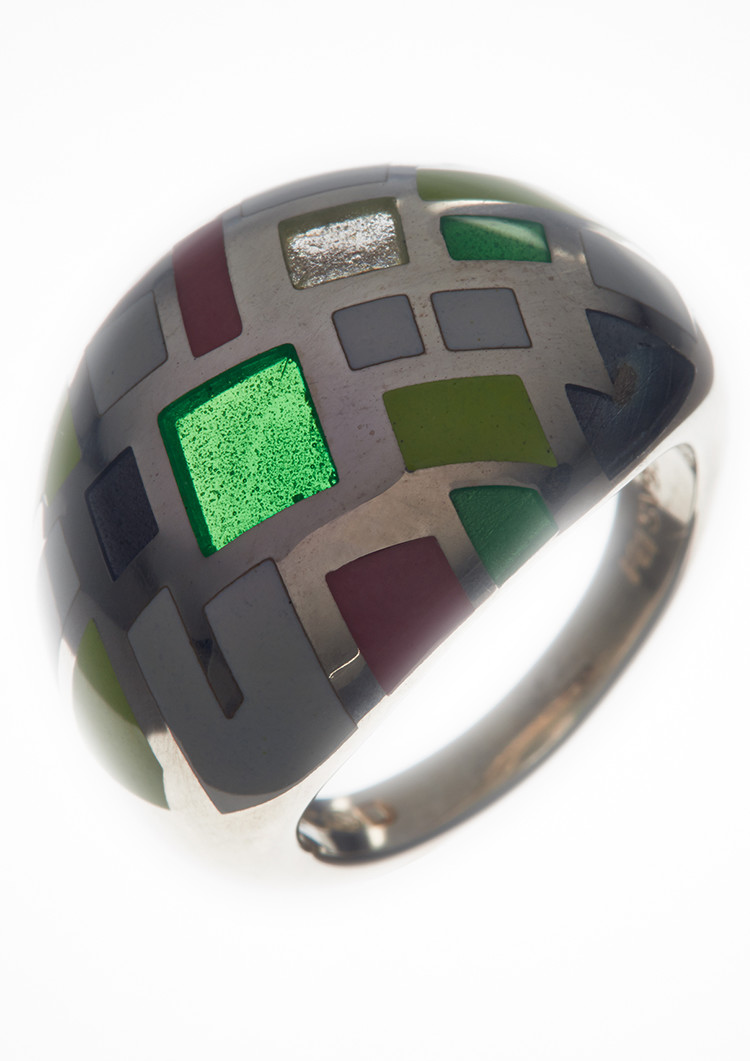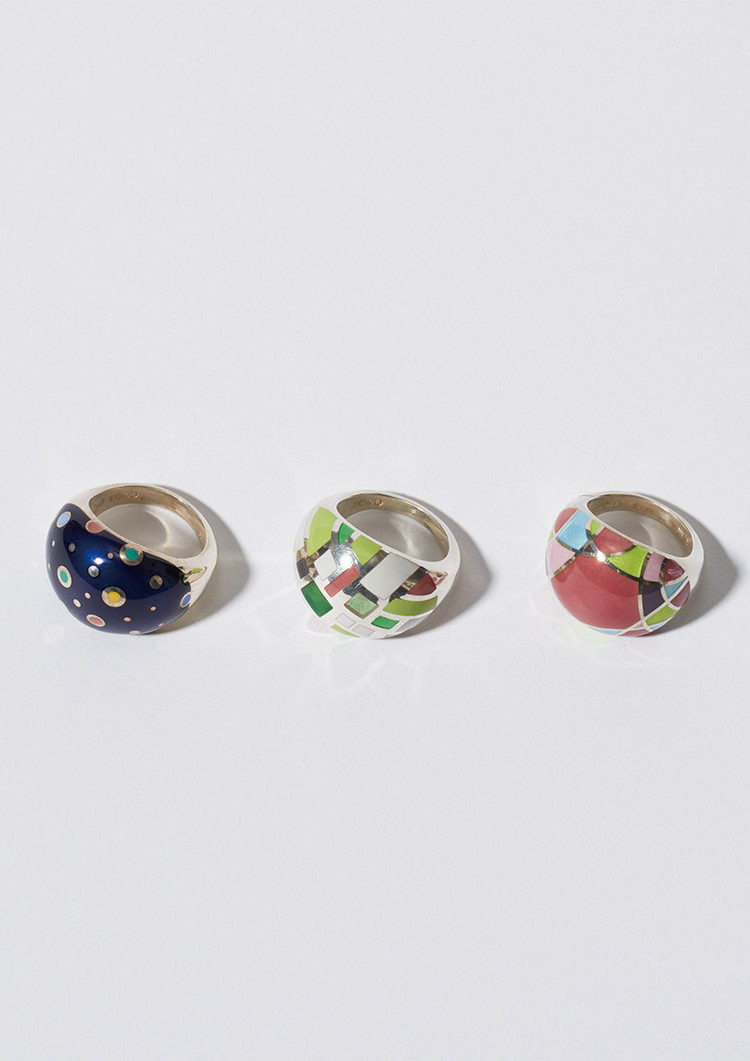 "Tokyo Cabochon" – rings which express the "colours" in the image of Tokyo through the beautiful and fine technique of Tokyo shippo (cloisonné). Cabochon means a rounded polish, and performing shippo on a rounded surface requires the advanced skills of a craftsman. "Green Zone" is the greenery on the rooftops which catches the eye when looking down on the Tokyo cityscape, expressed with the light shining through the plique à jour called "totai shippo" in Japanese. Today, totai shippo can only be created in mass quantities by Mr. Hatakeyama. His jewellery, which has a strong sense of presence, is ideal when you want to add more accent to simple attire. They also never lose their brilliance, when wearing a colourful clothing such as a Japanese kimono. In addition to "Green Zone," "Like A Diamond" and "At Night" rings are also available.
Size: 5inch, 6inchi, 6.5inchi
Materials: Silver (silver 925, rhodium plating finished)
*The information on this site is as of December 2017.
*Sizes, colours and shapes of the actual products may differ slightly as they are handmade.
*Product specifications and suggested retail prices may change without prior notice. Prices shown are all tax exclusive suggested retail prices.