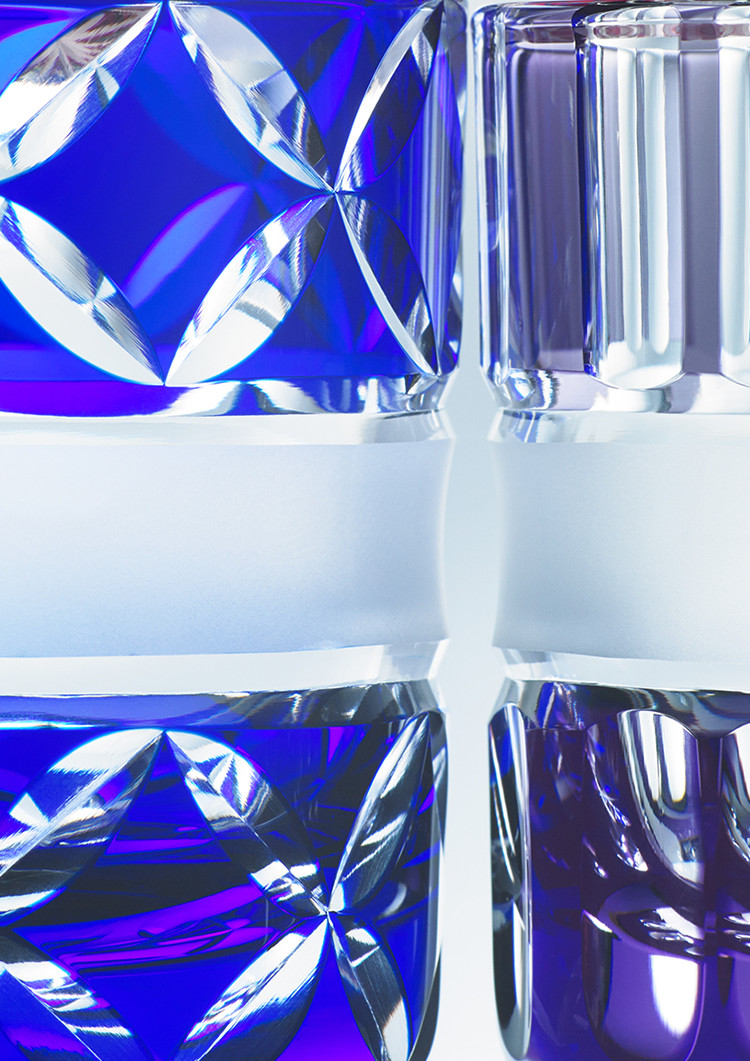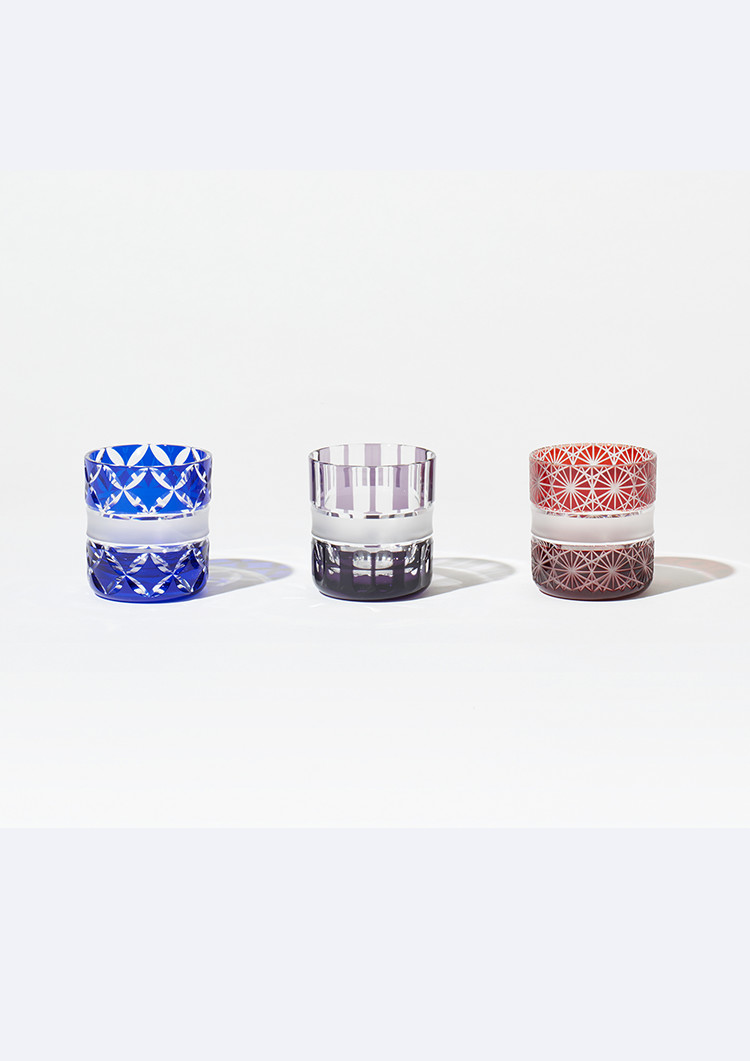 This Edo Kiriko glass is dressed in its finest. The lapis lazuli glass wears a Shippo pattern, another is adorned with red Kikutsunagi (Chrysanthemum chain) motif, the final purple design is decorated with the Tokusa pattern. All of the designs are striking for being cut a little larger than is typical for the style. The frosted glass band at the centre of the glasses appears almost as an "Obi" belt around the fine clothes of the pattern. At 6 cm high, the glasses are small enough to fit neatly in the palm of a hand. Good for sake, the limits of the imagination offer many potential uses. For example they can be luxury ice cream cups, a home for chilled grapes or a bud vase for flowers. The bright and charming form of these small cut glass cups offer themselves to a variety of scenes in daily life.
Size: φ56mm × H60mm
Materials: Soda glass
*The information on this site is as of December 2017.
*Sizes, colours and shapes of the actual products may differ slightly as they are handmade.
*Product specifications and suggested retail prices may change without prior notice. Prices shown are all tax exclusive suggested retail prices.