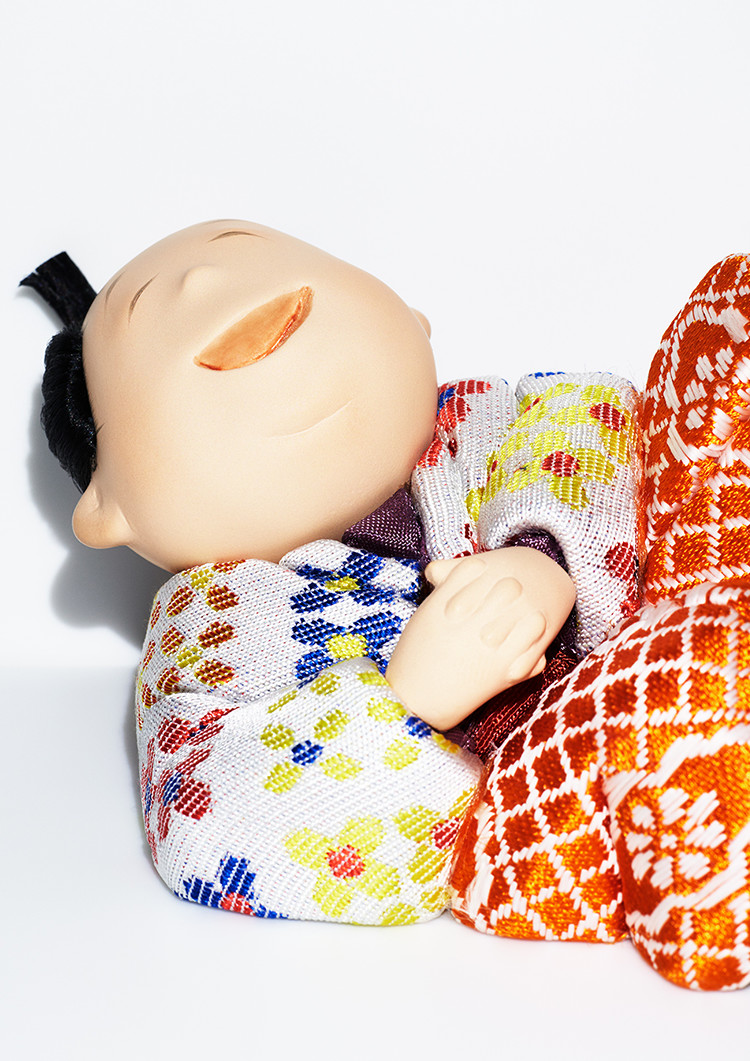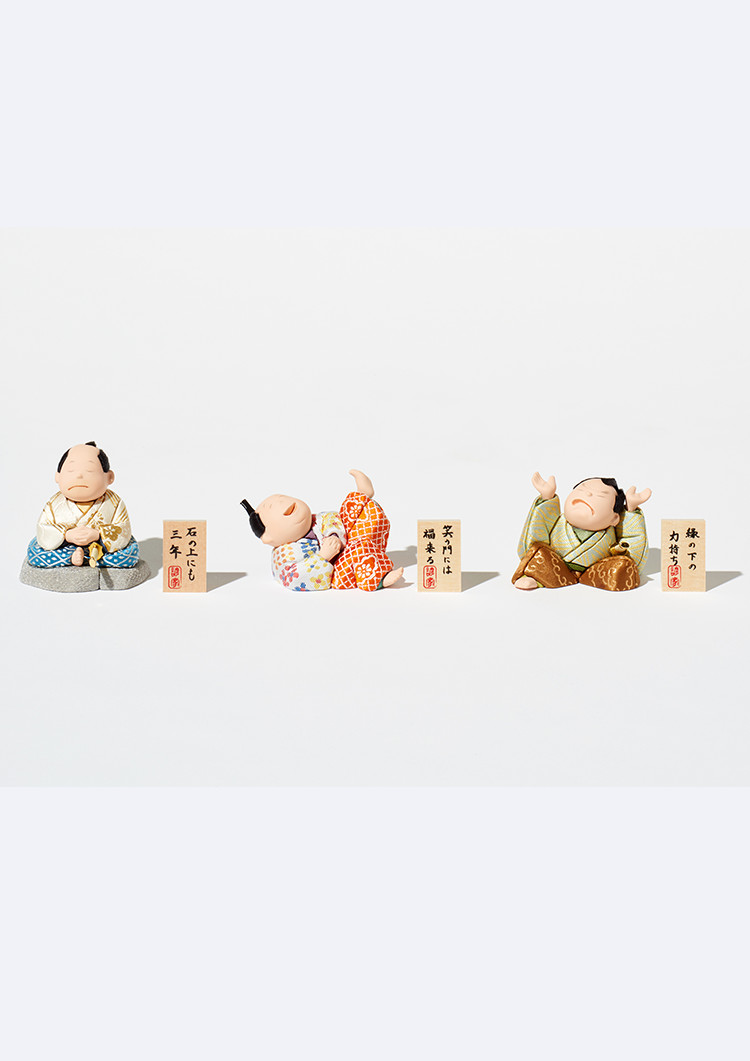 These are three rather funny-faced samurai siblings. Patiently pursuing success, the eldest son's favourite proverb is "It takes three years to warm a rock". By comparison the second son rolling around with laughter prefers "Good fortune comes to positive people". Supporting these two brothers from the shadows is the third son, "The powerful person that supports the house". While respecting traditional techniques, the free forms and unique concept of these Edo Kimekomi Ningyo (wood carved dolls in an Edo style) has brought them to the present day. The asymmetry of the heads and the vivid impressions of the hands and feet complement the colourful costumes. Barely 10 cm tall, what draws the eye is the fastidious attention to detail. The dolls are shown as three brothers in the old capital, but are part of a wider Kotowaza family tree of parents and grandparents with their own names and mottos (depicted in picture a). Completing the scenery with a pet dog and even a wandering cat, one can get immersed in the world. Sure to bring a smile to the face of a close one.
Size: W90mm × H90mm × D90mm
Materials: Silk, synthetic fibers, urethane, plaster,
earthenware, and whitewash powder
*The information on this site is as of December 2017.
*Sizes, colours and shapes of the actual products may differ slightly as they are handmade.
*Product specifications and suggested retail prices may change without prior notice. Prices shown are all tax exclusive suggested retail prices.