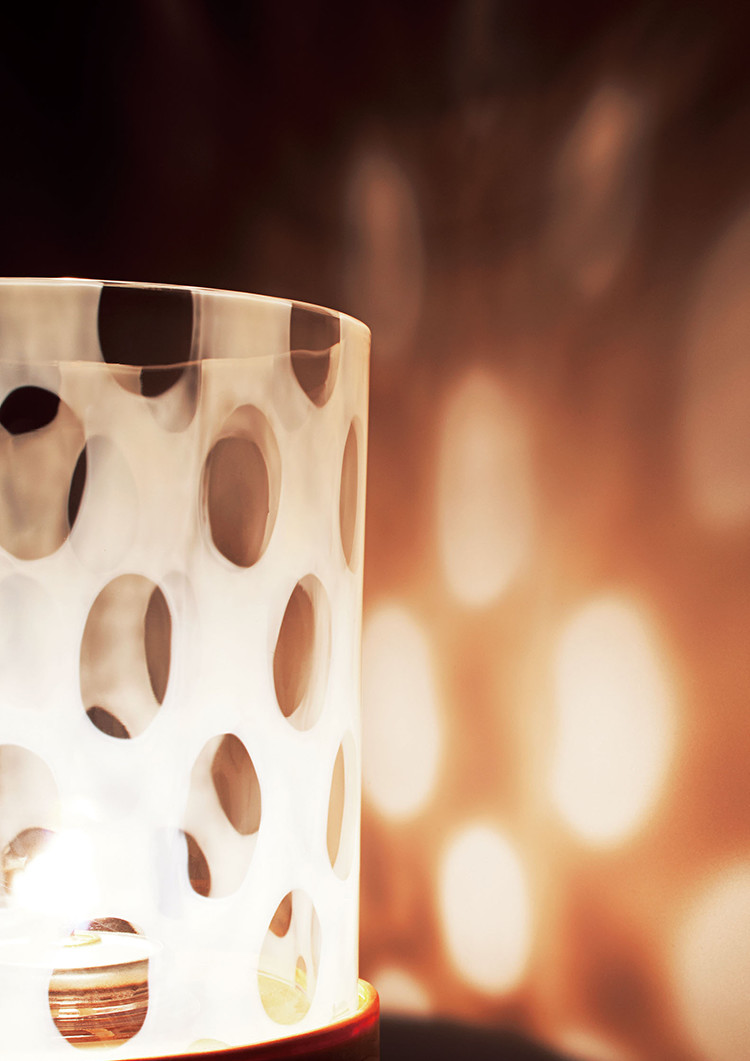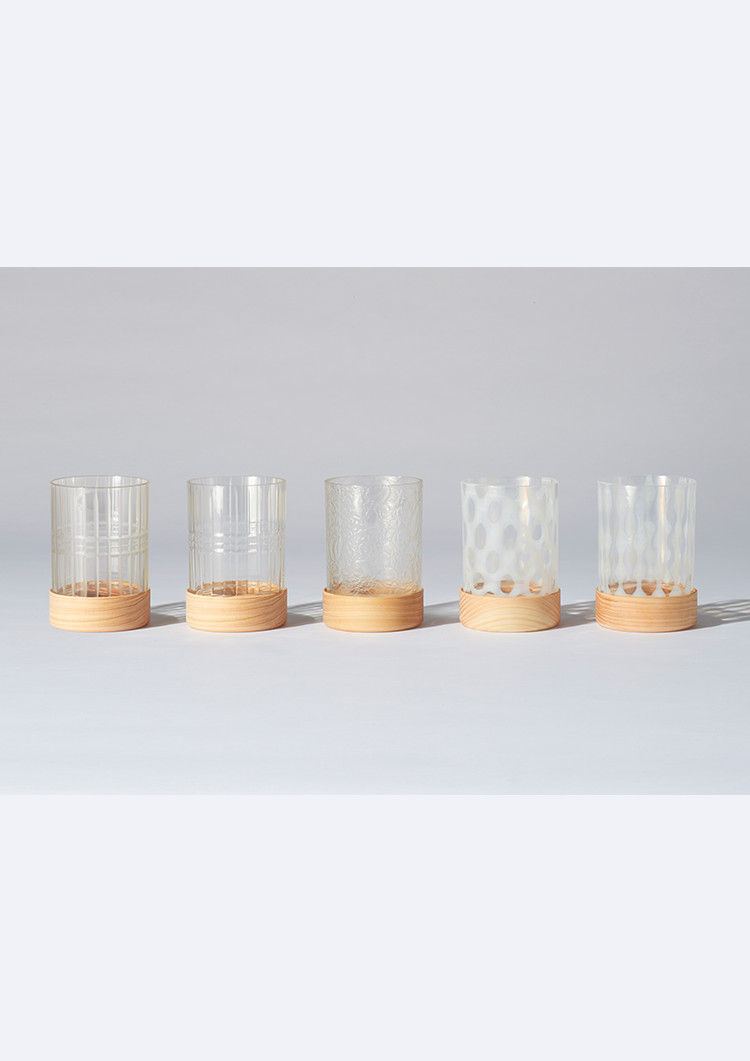 Glass exceeds time. Techniques for producing glass have changed over generations since the end of the feudal Edo period in the mid-19th century. Yet, all glass share the same distinctive warmth. Diamante Candela "HYAKKEI" candleholders leverage the production techniques of "Edo Kiriko" and "Edo Glass". They include the creator's wish for their owners to enjoy up close the ancient glass colours processed by cutting "Nikawa Glass", "Taisho Roman Glass" and "Edo Kiriko", and the colourful expressions of glass of a by-gone era. First, a customised moulding(a) had to be created for the glass to be used as a candleholder. "Taisho Roman Glass", with its milky white patterns that provide a soft impression, was revived by HIROTA GLASS. The skill of floating up the patterns by blowing through an uneven mould, takes twice as long to create than normal. The candleholder is available in two designs – "Tama-Tokusa" and "Mizutama". Edo Kiriko can be carved with either a polished or frosted finish. Both can shine light in different ways to be enjoyed. The candleholder stand is made from thinned Japanese cypress. The environmentally considerate wood material brings an extra sense of warmth when light passes through the glass. These candles can be used either as a tea light candle or oil lamp.
Size: φ86.5mm × H 123mm
(Candle hole diameter: φ42mm × H20mm)
Materials: Soda glass, Japanese cypress
*The information on this site is as of December 2017.
*Sizes, colours and shapes of the actual products may differ slightly as they are handmade.
*Product specifications and suggested retail prices may change without prior notice. Prices shown are all tax exclusive suggested retail prices.