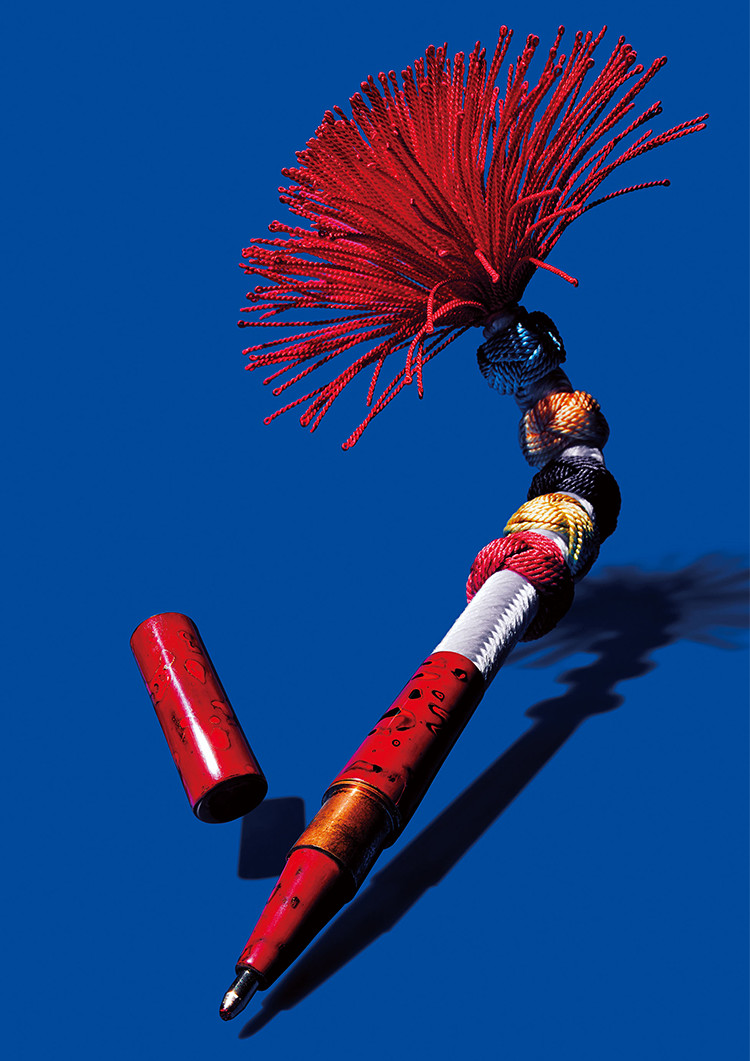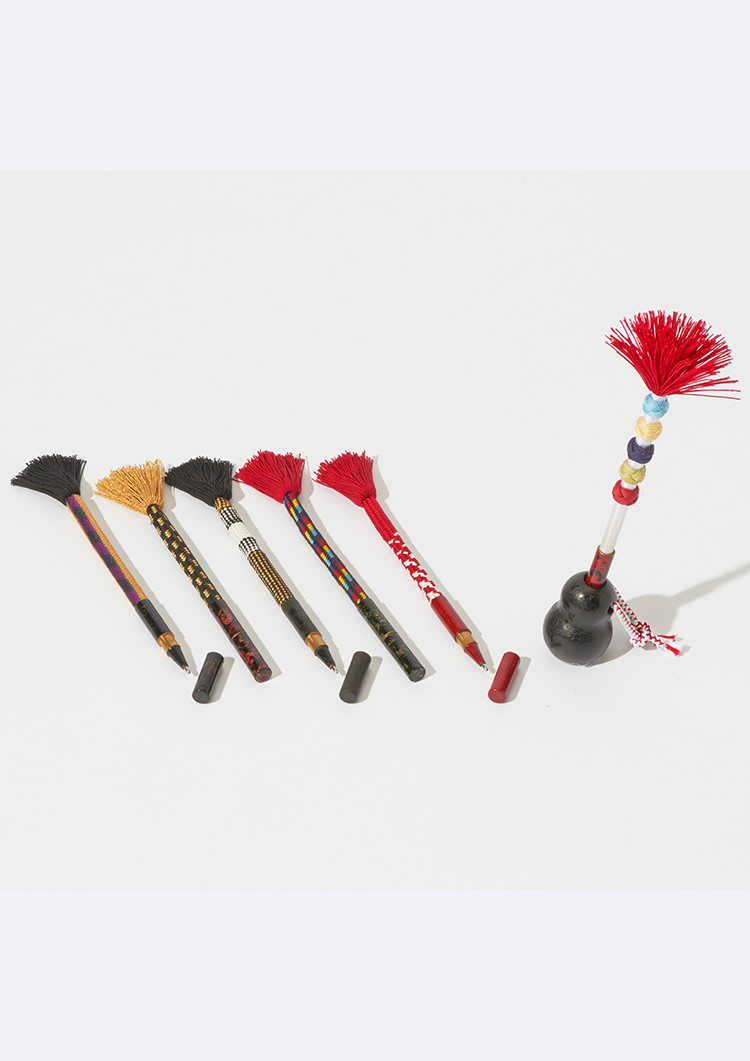 The body with an empty space inside has been created with a single strand of thin silk thread. Tokyo Kumihimo is the technique of weaving silk threads to create a braid using a traditional braiding loom. This challenge was to give rigidity to the braid – which has unique elasticity and flexibility – so the body can stand on its own while maintaining an cavity inside. This has been achieved by crossing over and binding the inner and outer silk threads within the two connected rising cylinders, each with different diameters(a). The beautifully assembled body of "kulis ~ Kumi-himo urushi Pen ~" conveys both a solid construction and the delicate texture of silk. The cavity is designed so that ink refills can easily be inserted inside. Near the tip of the pen is a section coated in Tsugaru lacquer. The boundary where the Tsugaru lacquer and braid meet is so smooth, they gently unite to become a single piece despite being two different materials. "Kumi-himo urushi Pen" with its beautiful appearance also includes a pen holder, distinctively shaped like a Japanese cocoon, to add more colour to the desk.
Size: L180mm
Materials: Silk, Japanese urushi lacquer, brass
*The information on this site is as of December 2017.
*Sizes, colours and shapes of the actual products may differ slightly as they are handmade.
*Product specifications and suggested retail prices may change without prior notice. Prices shown are all tax exclusive suggested retail prices.