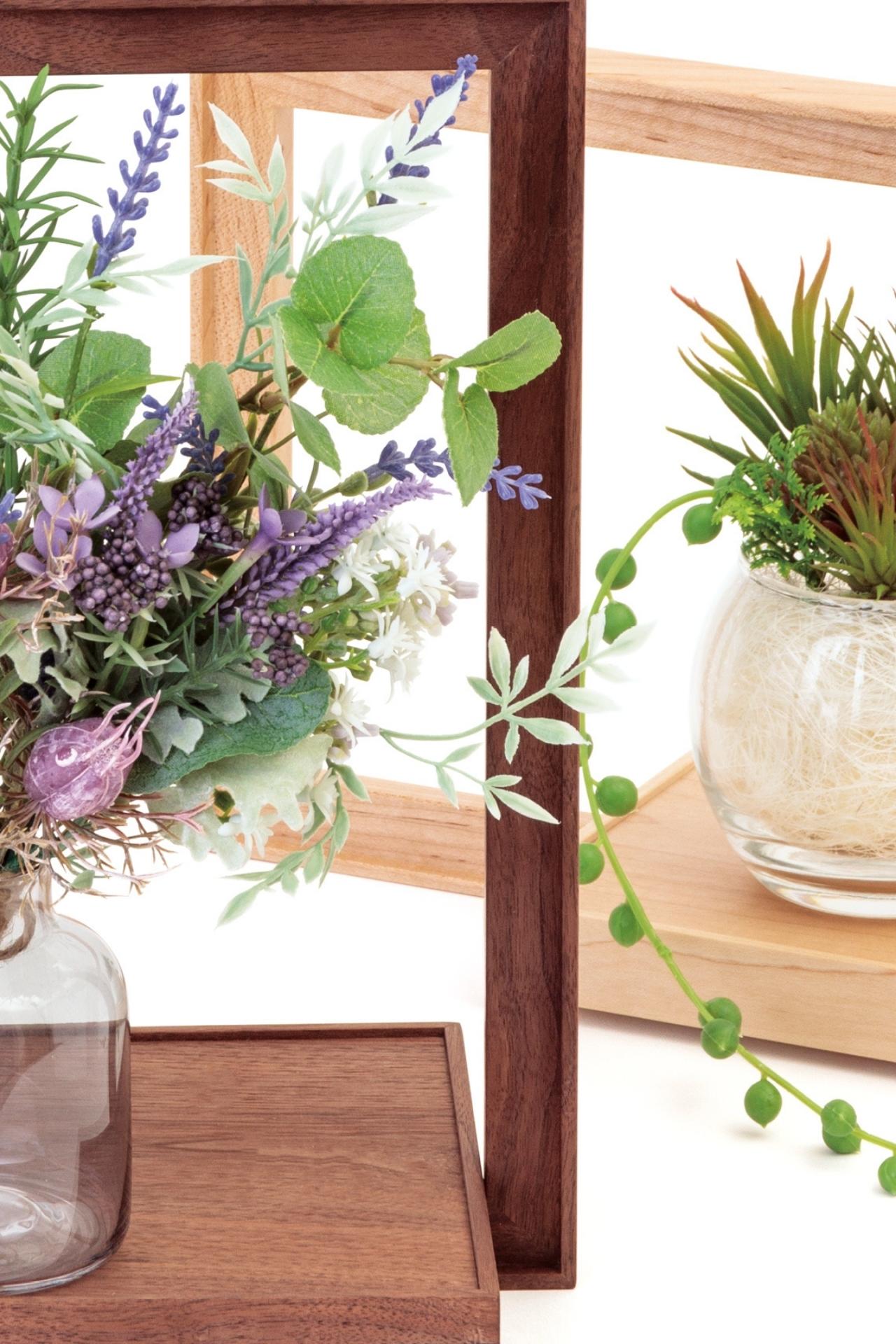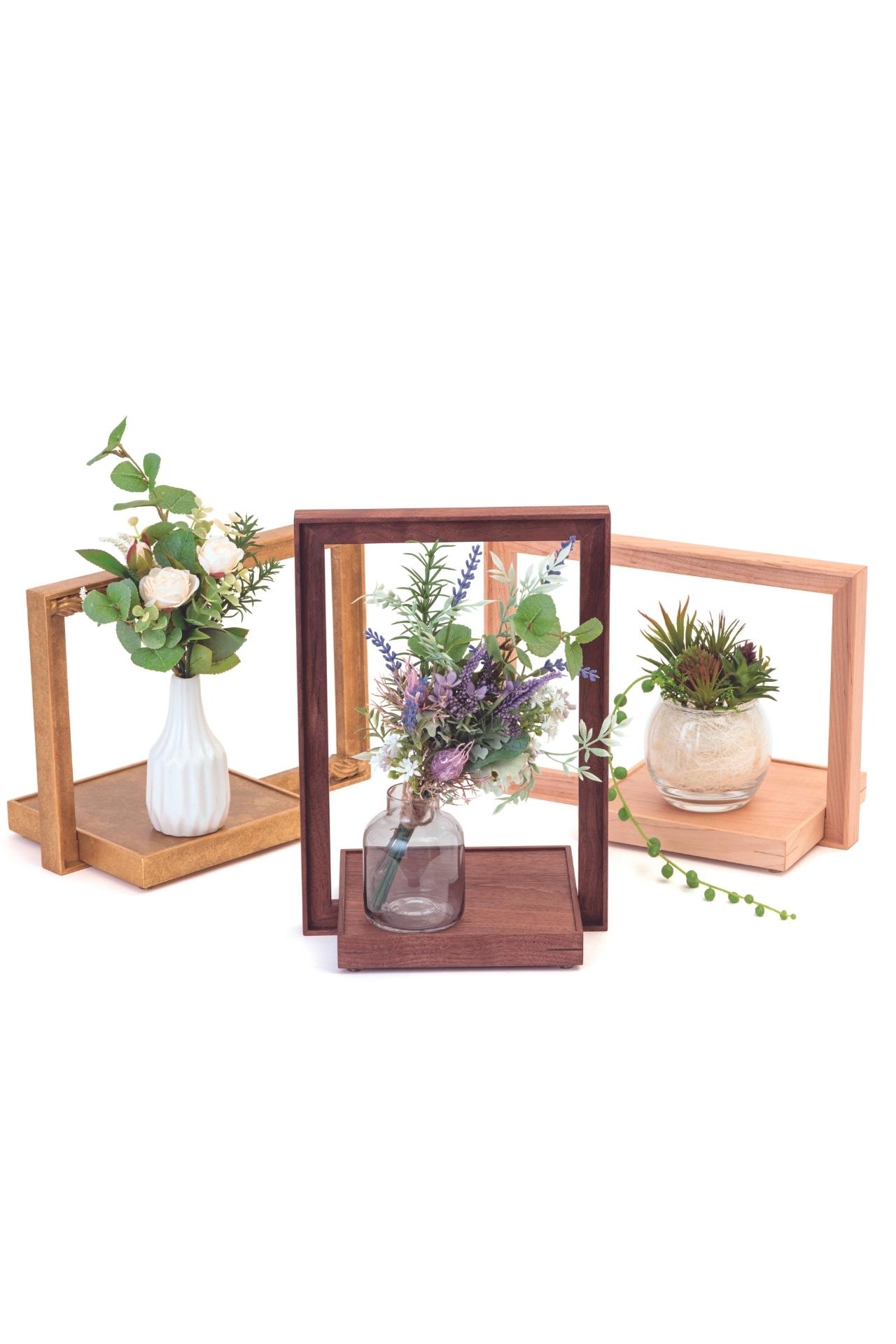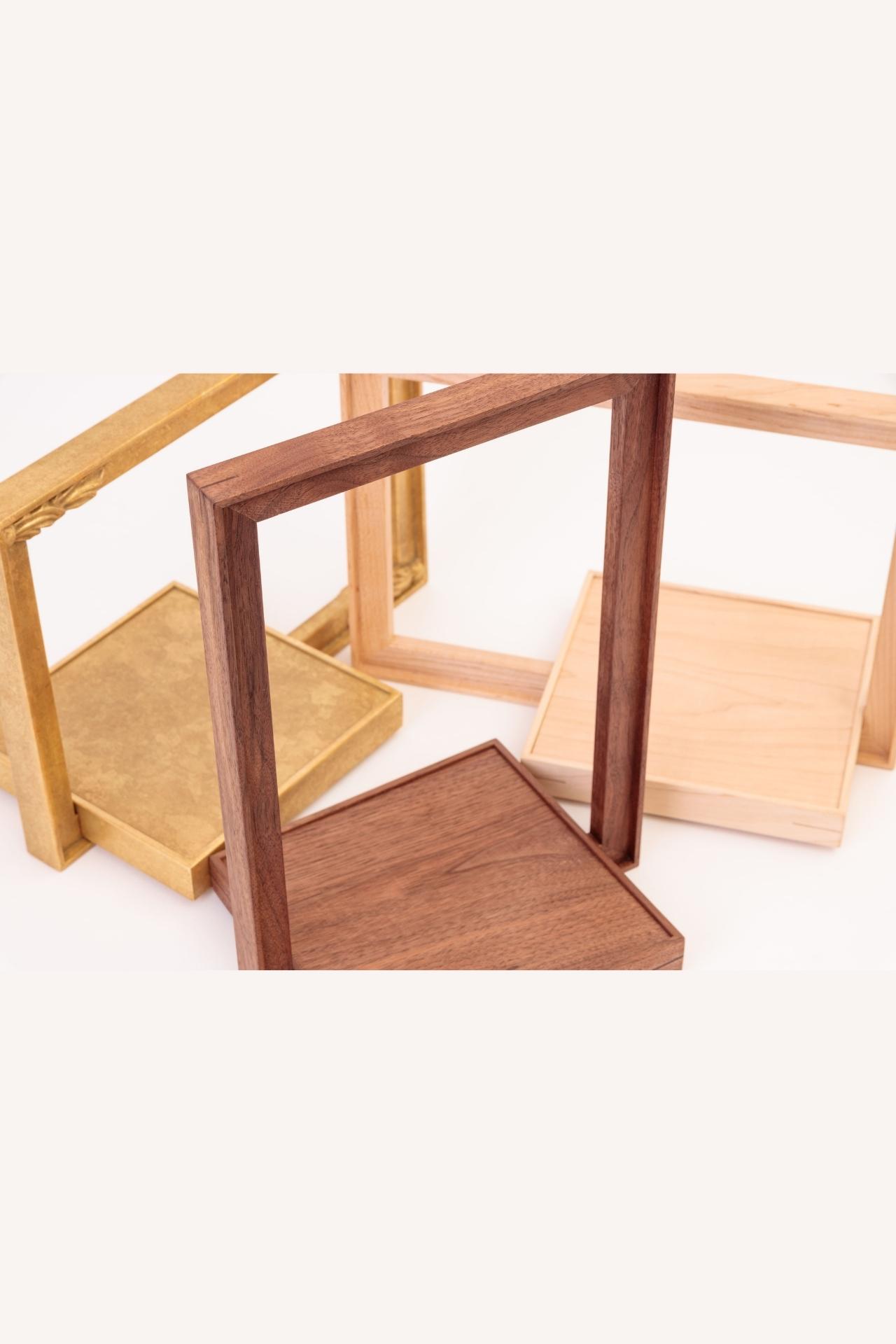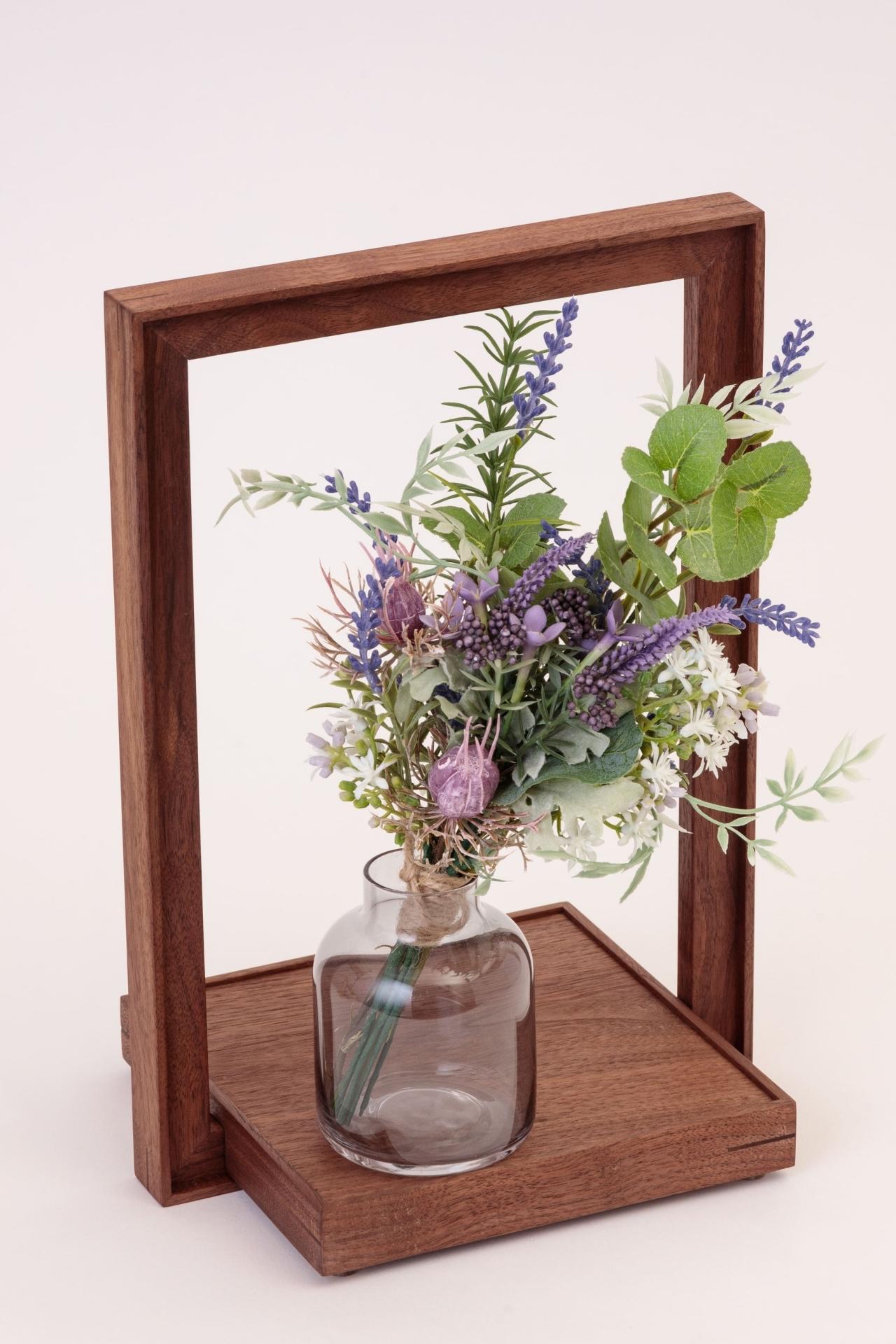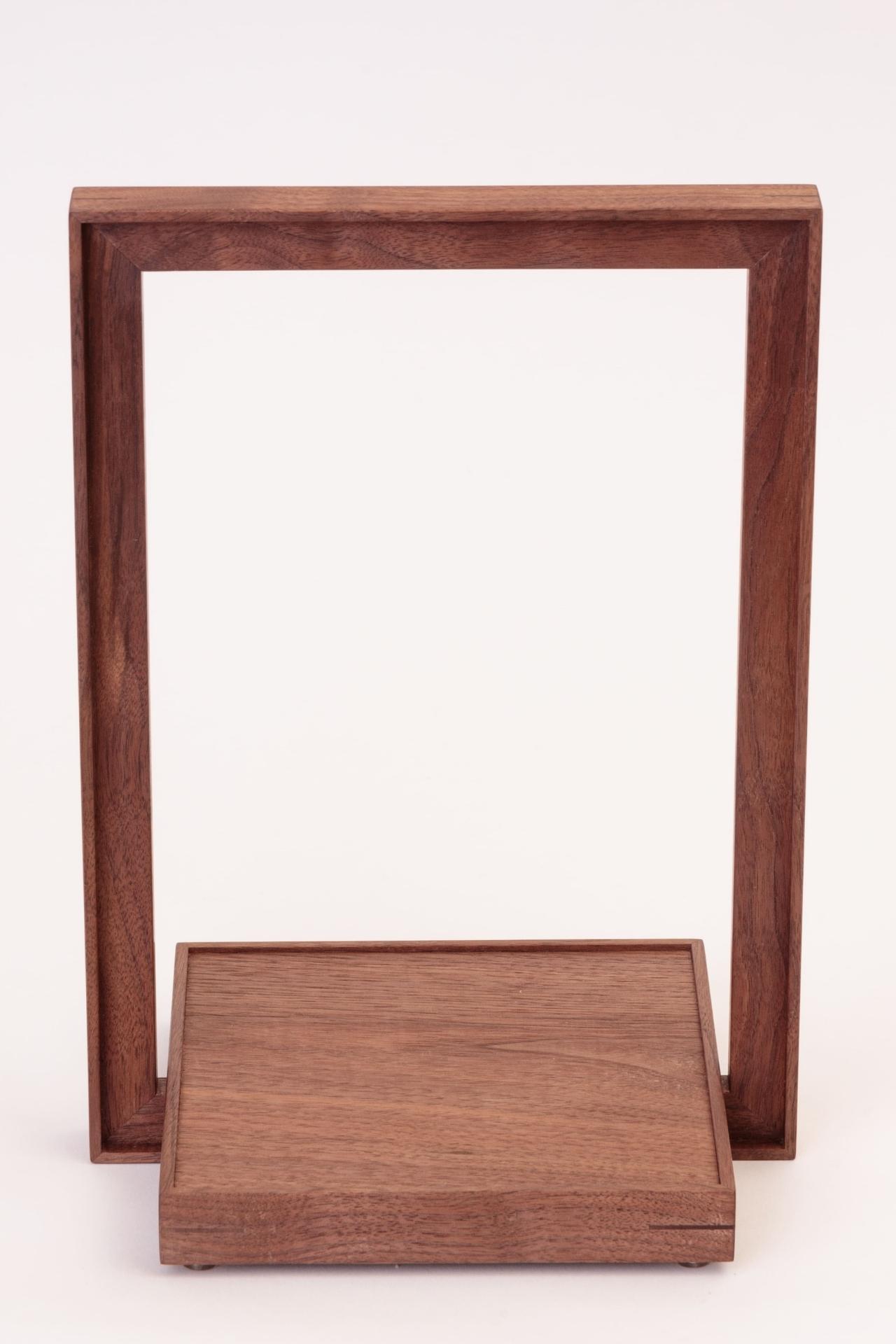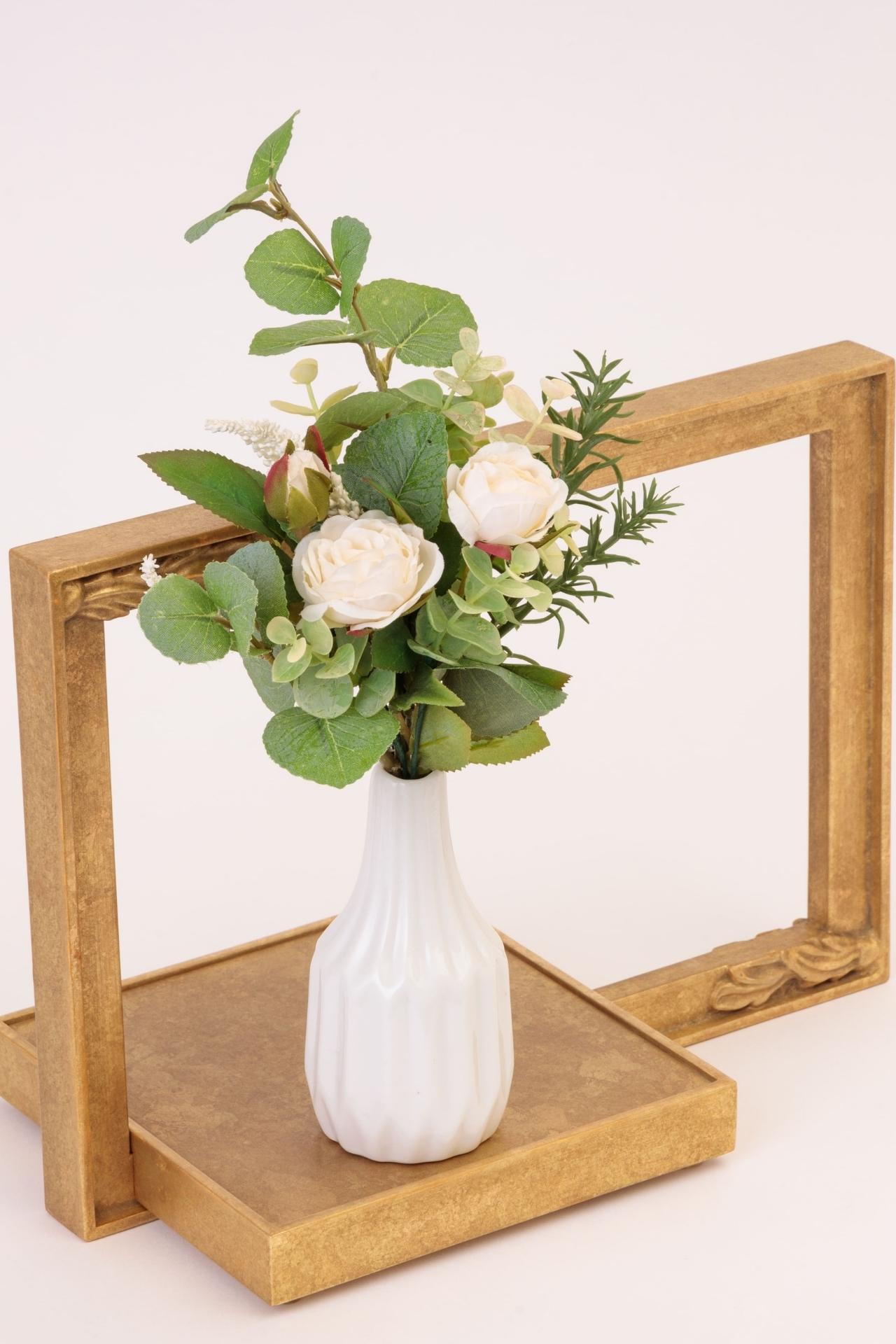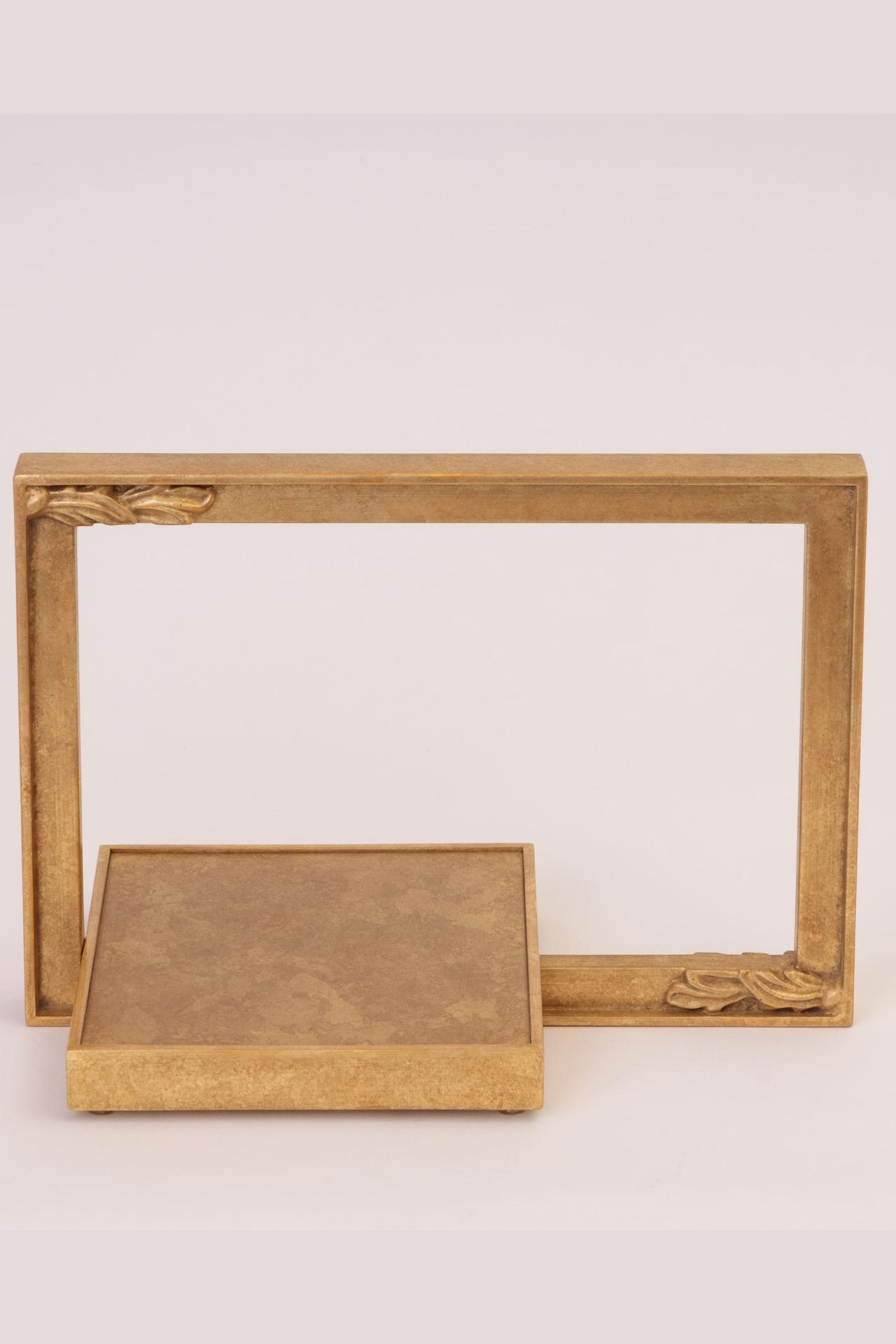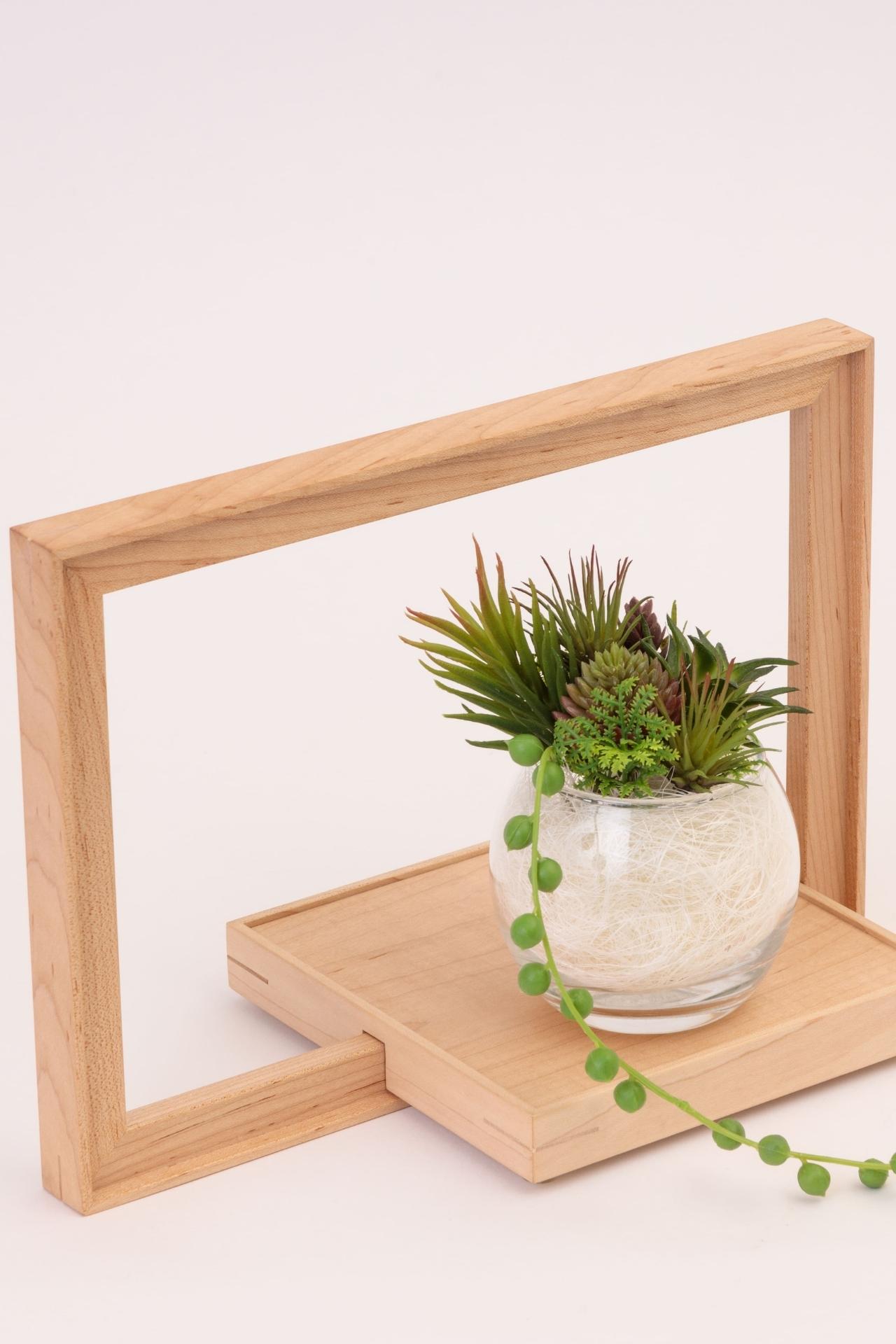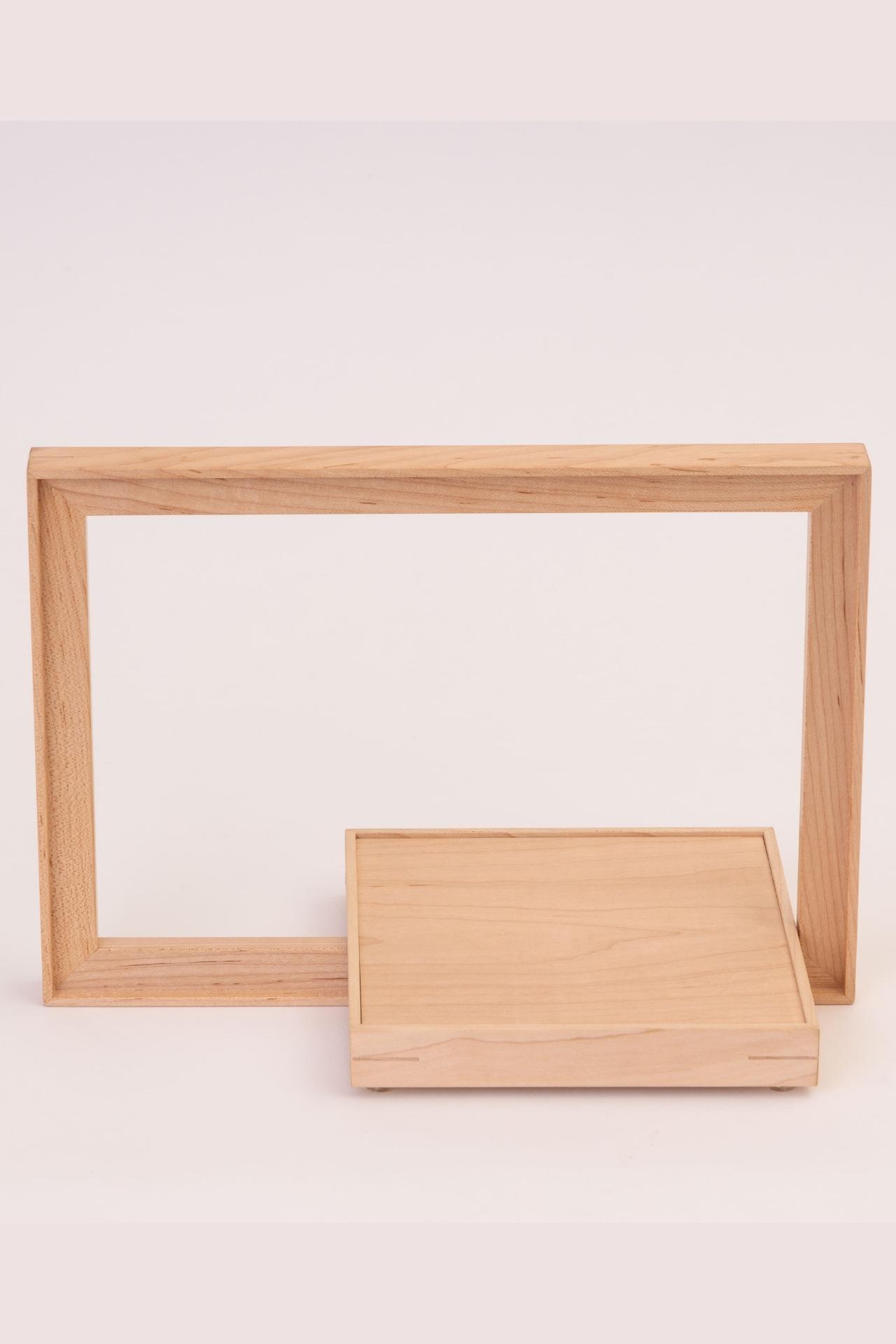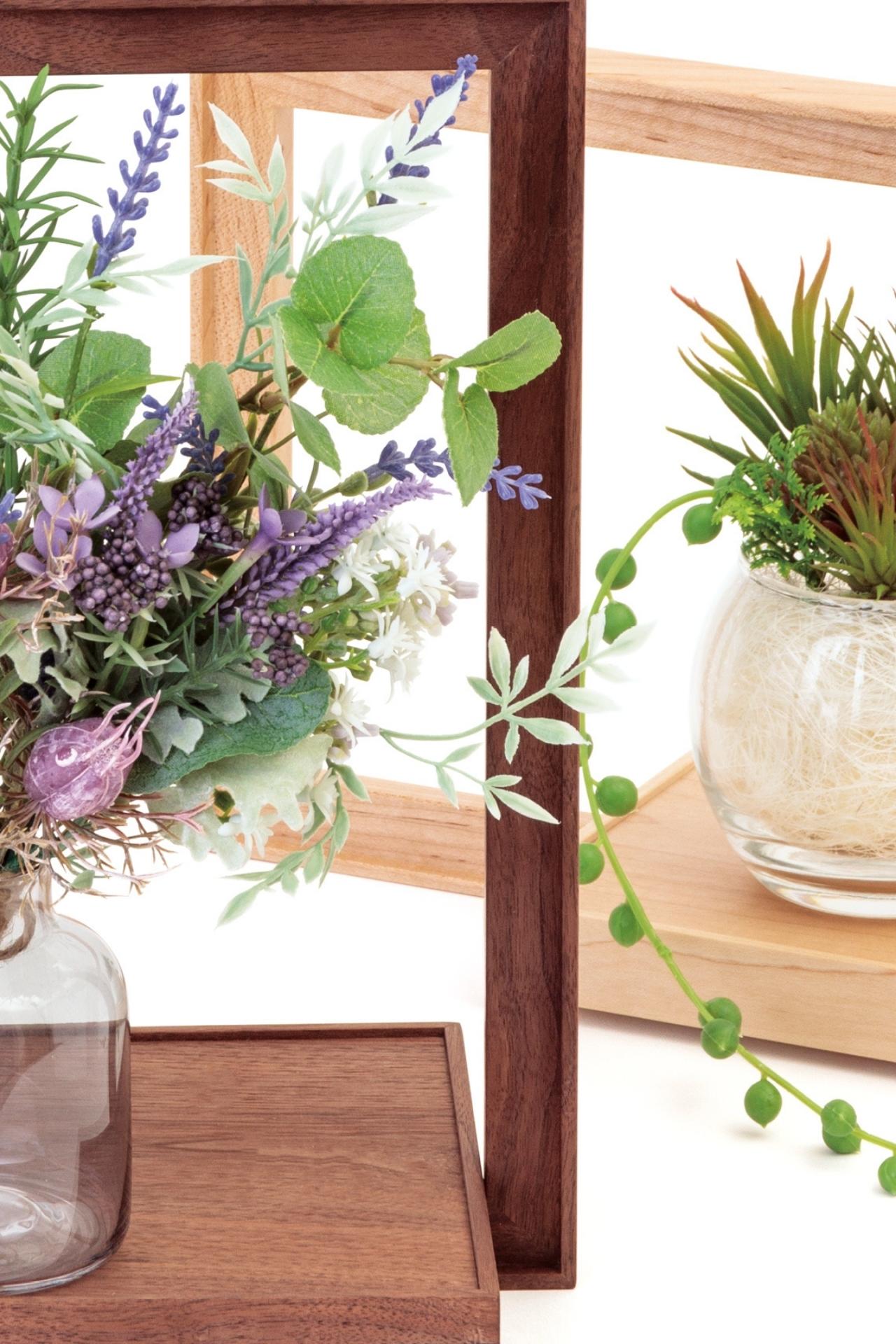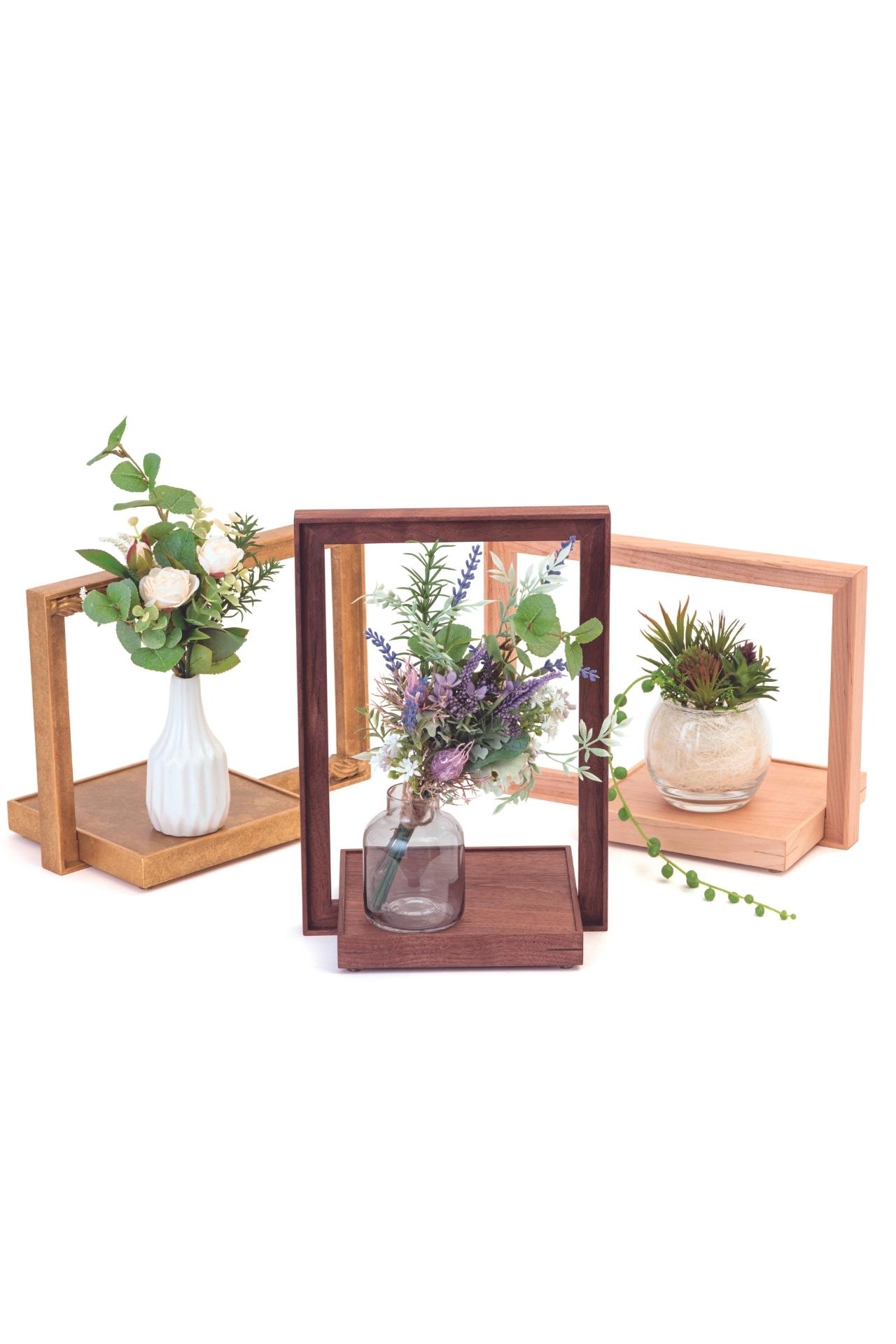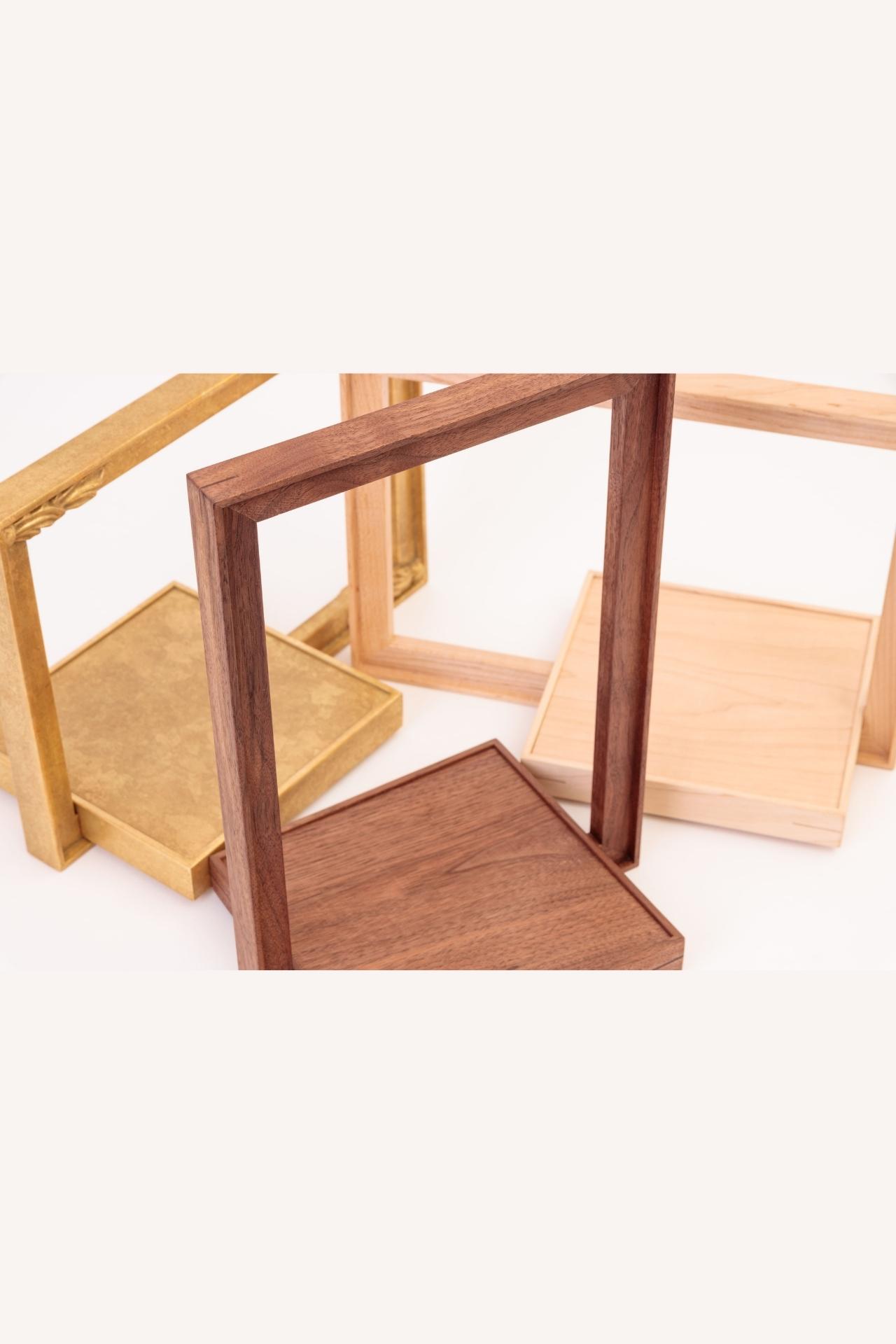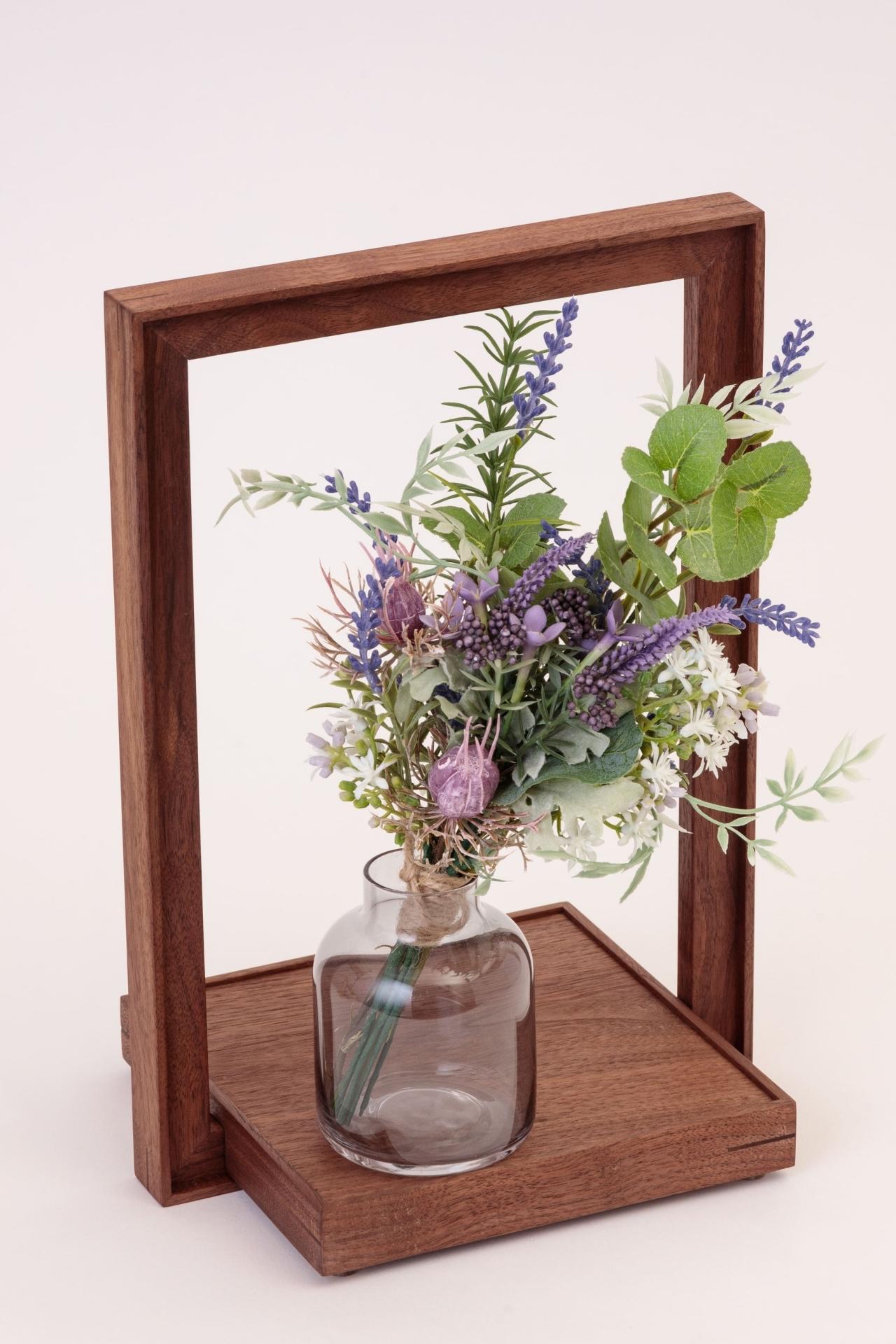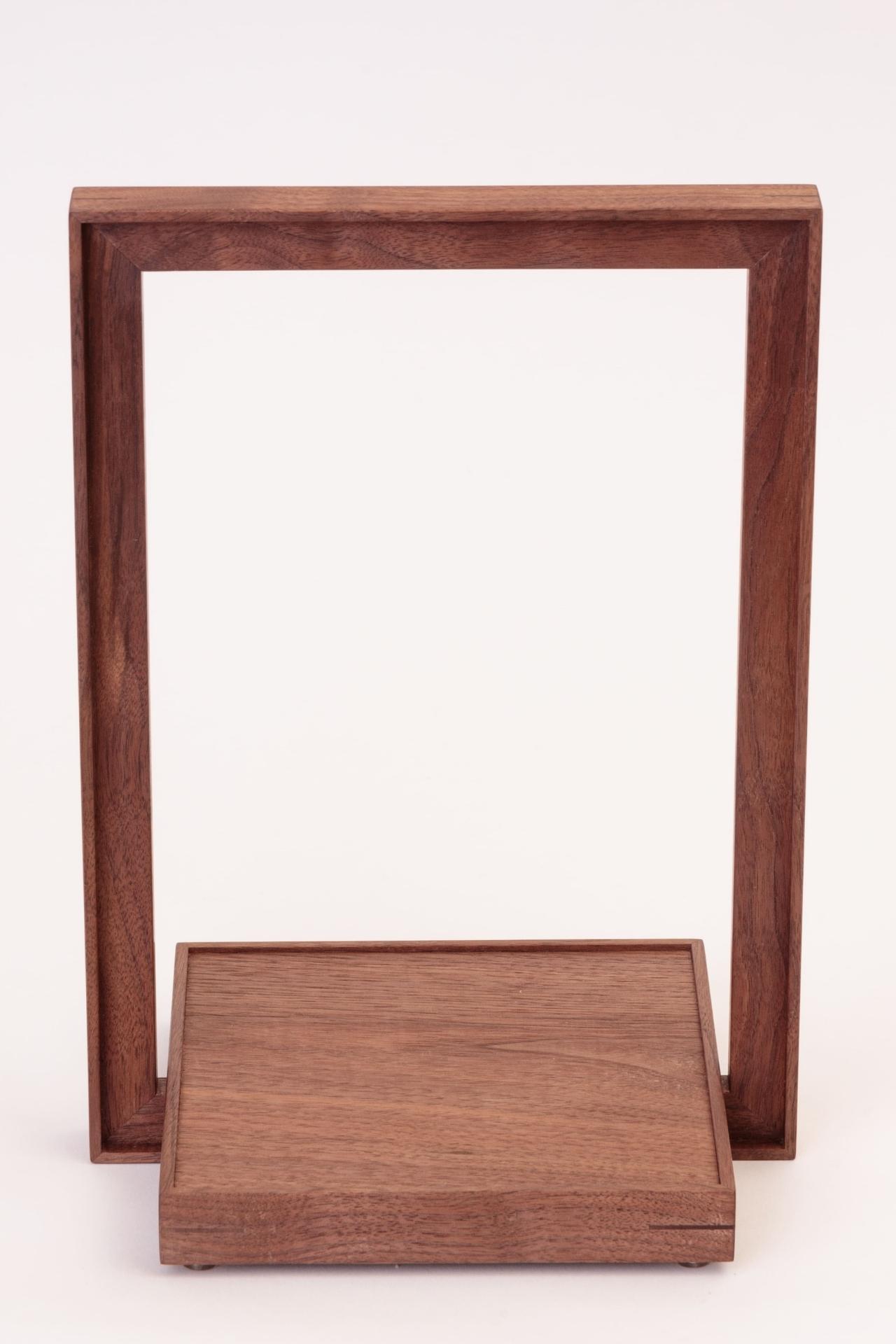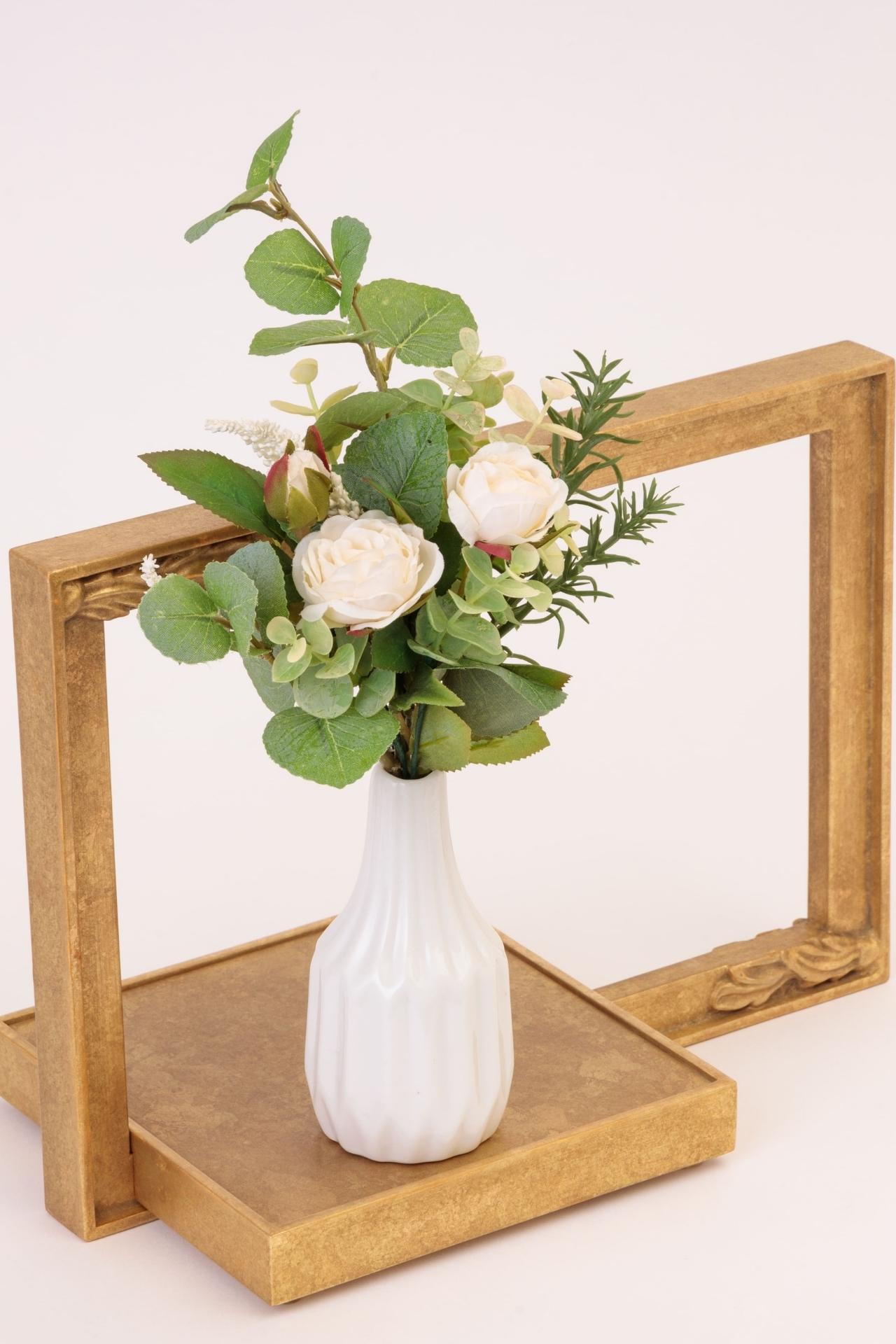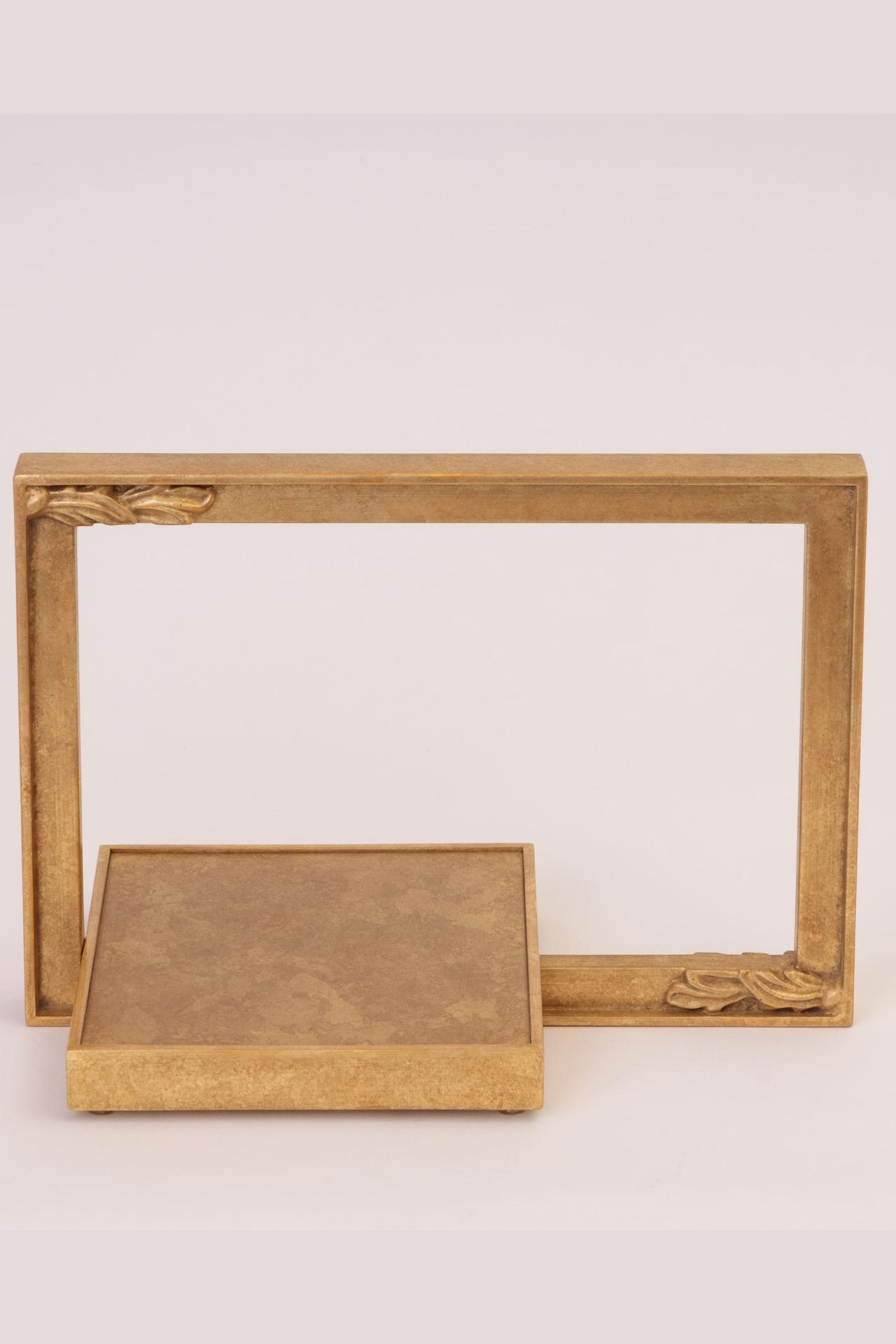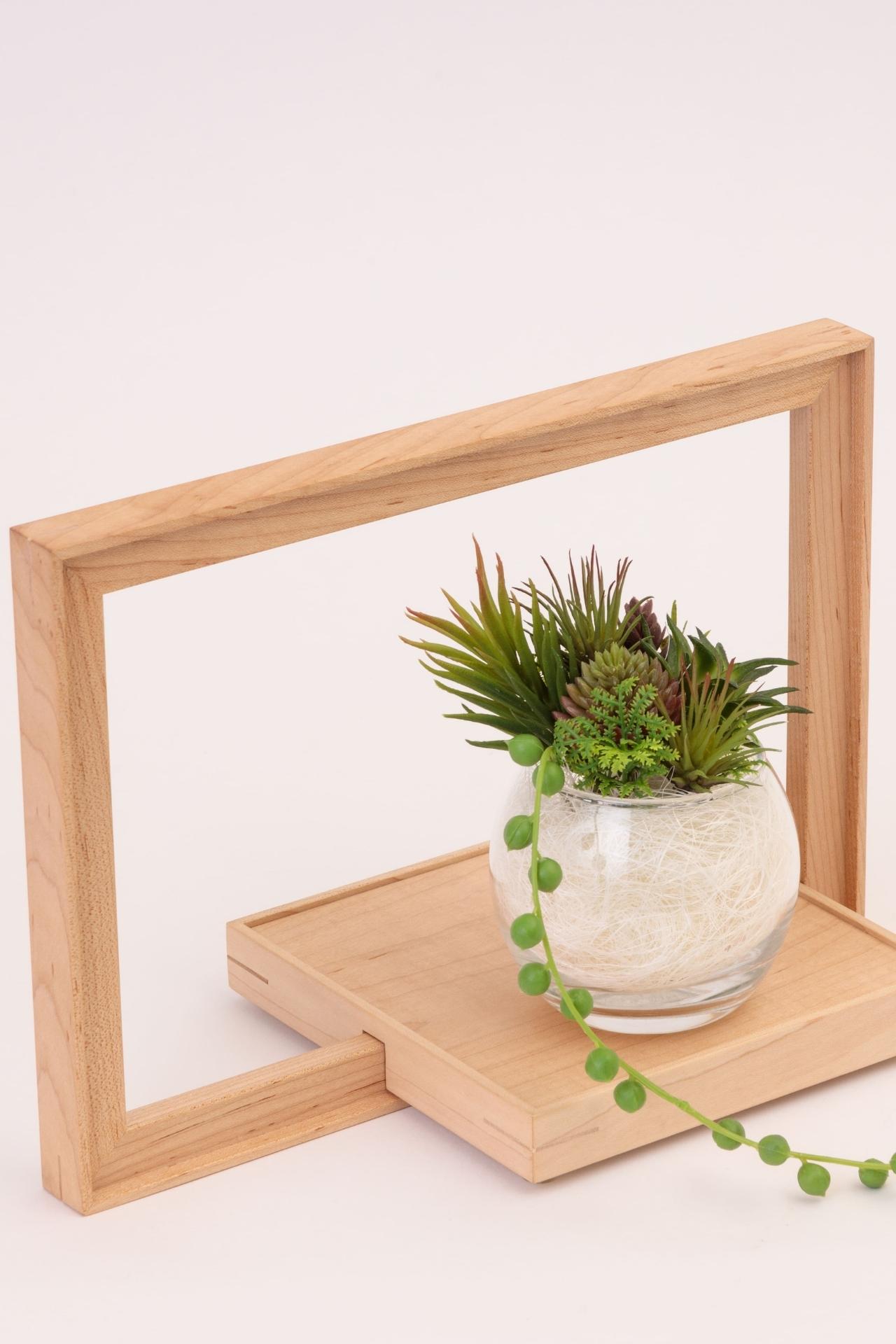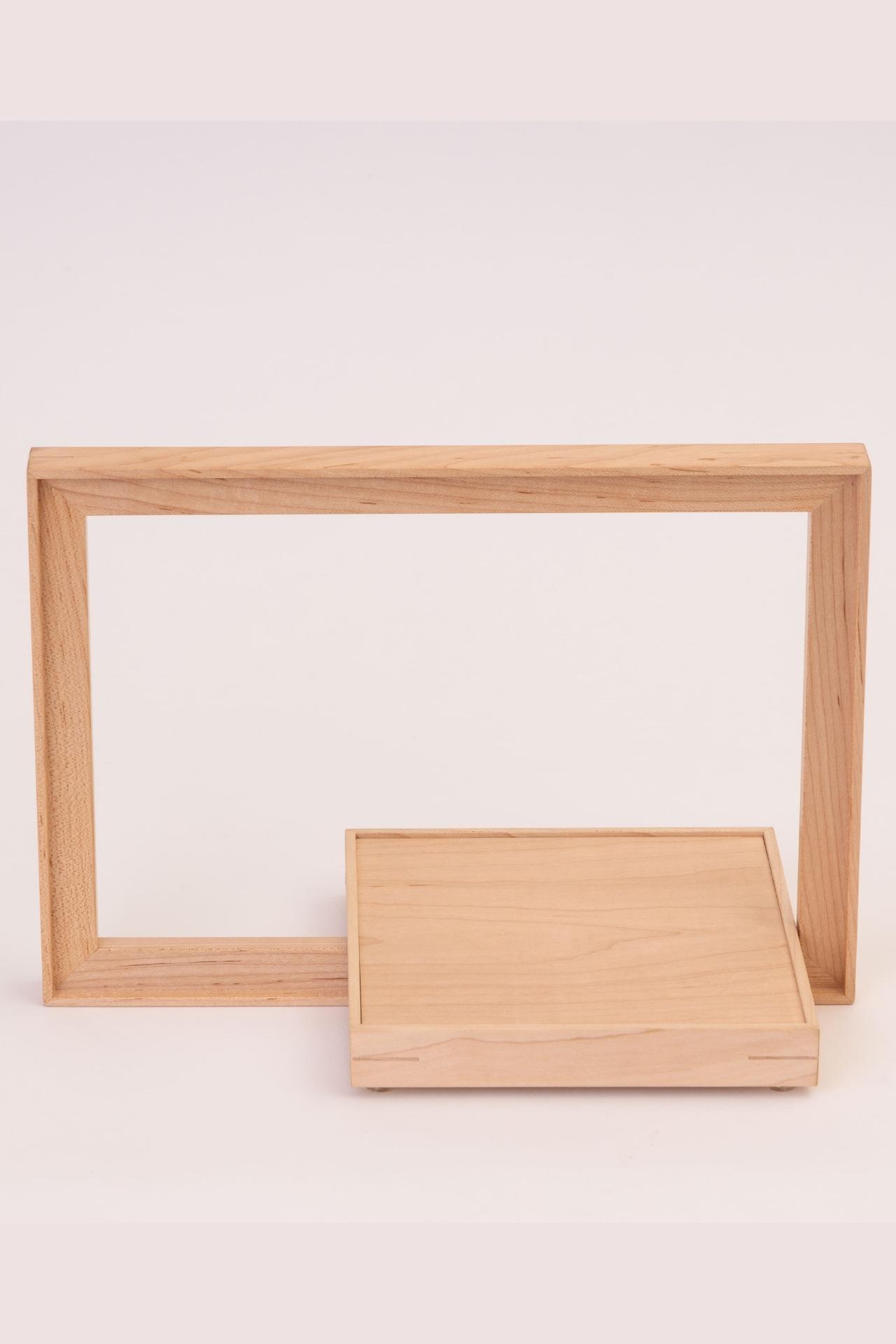 When we think of frames, we most likely think of flat art pieces
such as paintings, photographs, etc. FRAME FRAME products,
on the other hand, are three-dimensional items comprised of a
flat tray-like component and a vertical, stand-up component.
In addition to three-dimensional art pieces, traditional crafts,
etc., any number of items such as plants, accessories,
and much more can be artistically displayed on these frames.
They are put together without the use of nails,
which is an aspect of traditional frame-making.
They can also be easily taken apart for storage in small spaces.
In further consideration of the environment, the materials
discarded in frame-making such as wood and gold leaf shavings
are re-used, a system made possible by highly professional
artisans and their vast knowledge.
The company offers Maple and Walnut finished with beeswax
for a Japanese traditional look, as well as Antique finish for
a more European/American look.
Ordinarily, products such as these frames are finished only
on one side, but ours are finished on both.
Through our special process, we have been able to breath
new life into traditional craft work.
Because the base is made to slide, the user can place objects
on it in any way they like. Be creative with your space by putting
the art you love, or even some flowers from the garden,
on these frames. They are truly something different.
Daichi Kurihara overturns the conventional idea of only looking
at a frame straight on, suggesting that people "frame"
their day-to-day lives with this innovative item.
FRAME FRAME

Variations: Three
Materials:
Maple: Maple, beeswax
Walnut: Walnut, beeswax
Antique finish: Poplar, gold leaf, pigment
Dimensions: H 297mm × W 210mm × D 164mm
Maple・Walnut: 380g, Antique: 400g
Suggested retail price:
Maple: ¥16,500 (tax included)
Walnut:¥22,000 (tax included)
Antique finish:¥32,780 (tax included)
*The information on this site is as of November 2022.
*Sizes, colours and shapes of the actual products may differ slightly as they are handmade.
*Product specifications and suggested retail prices may change without prior notice.