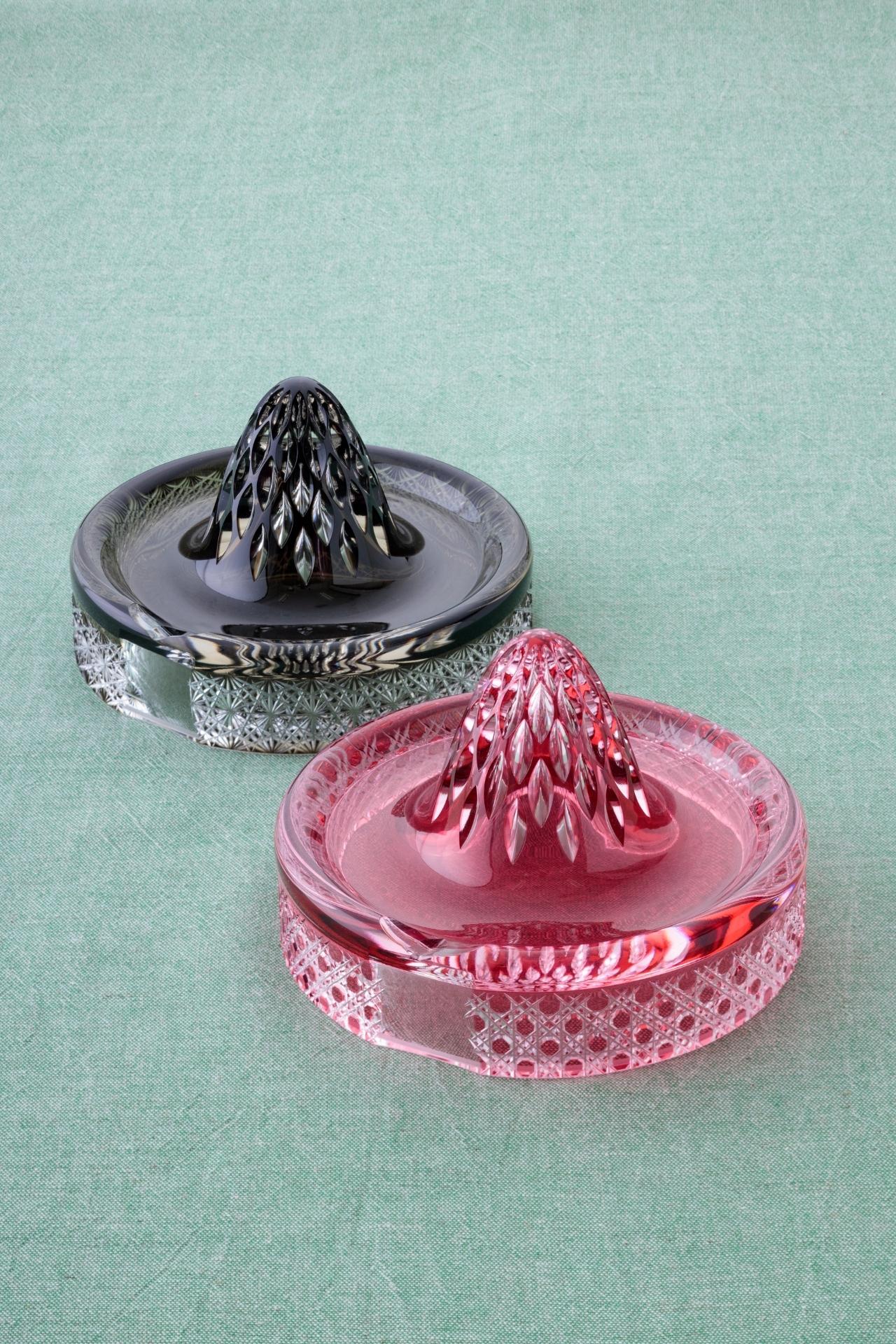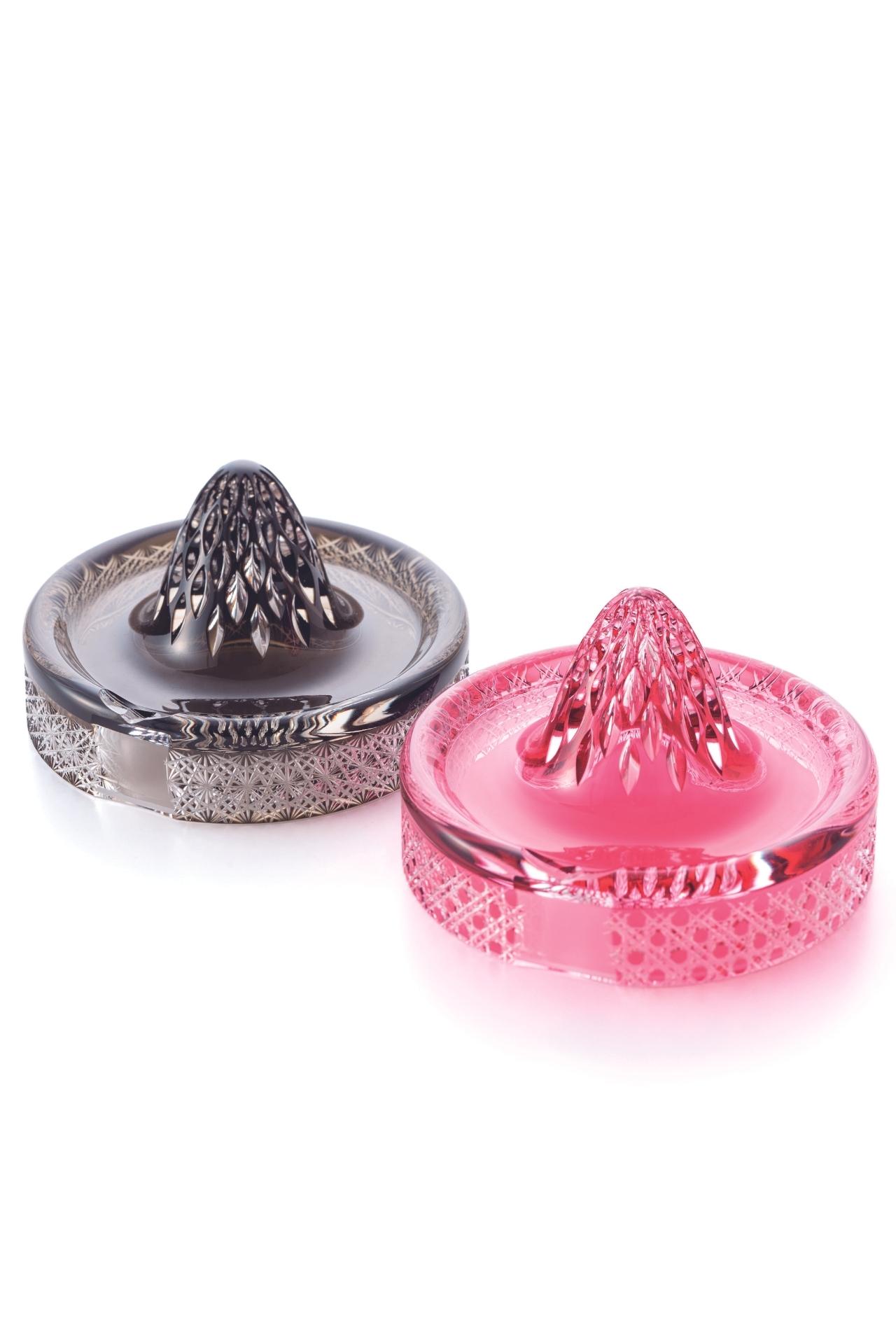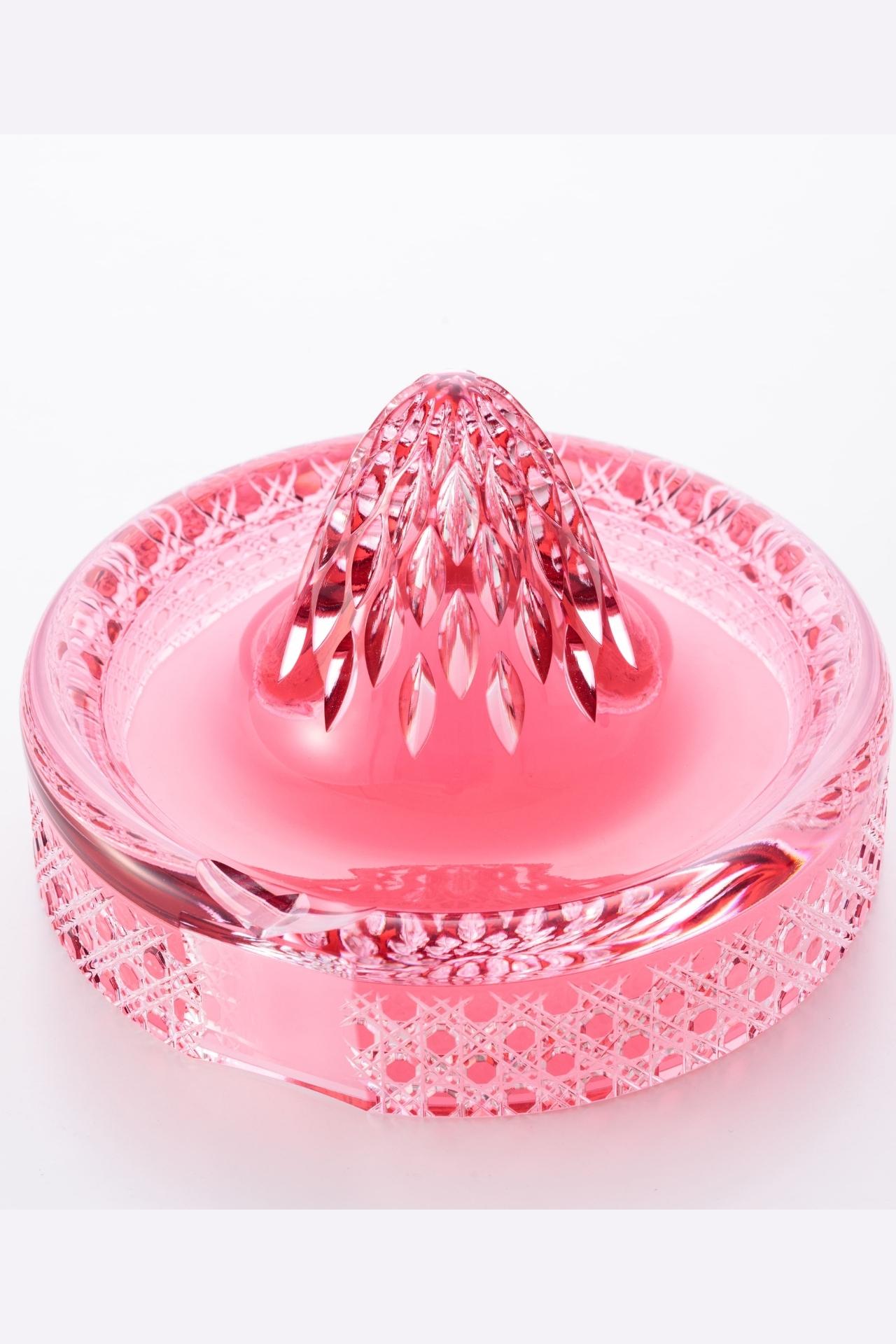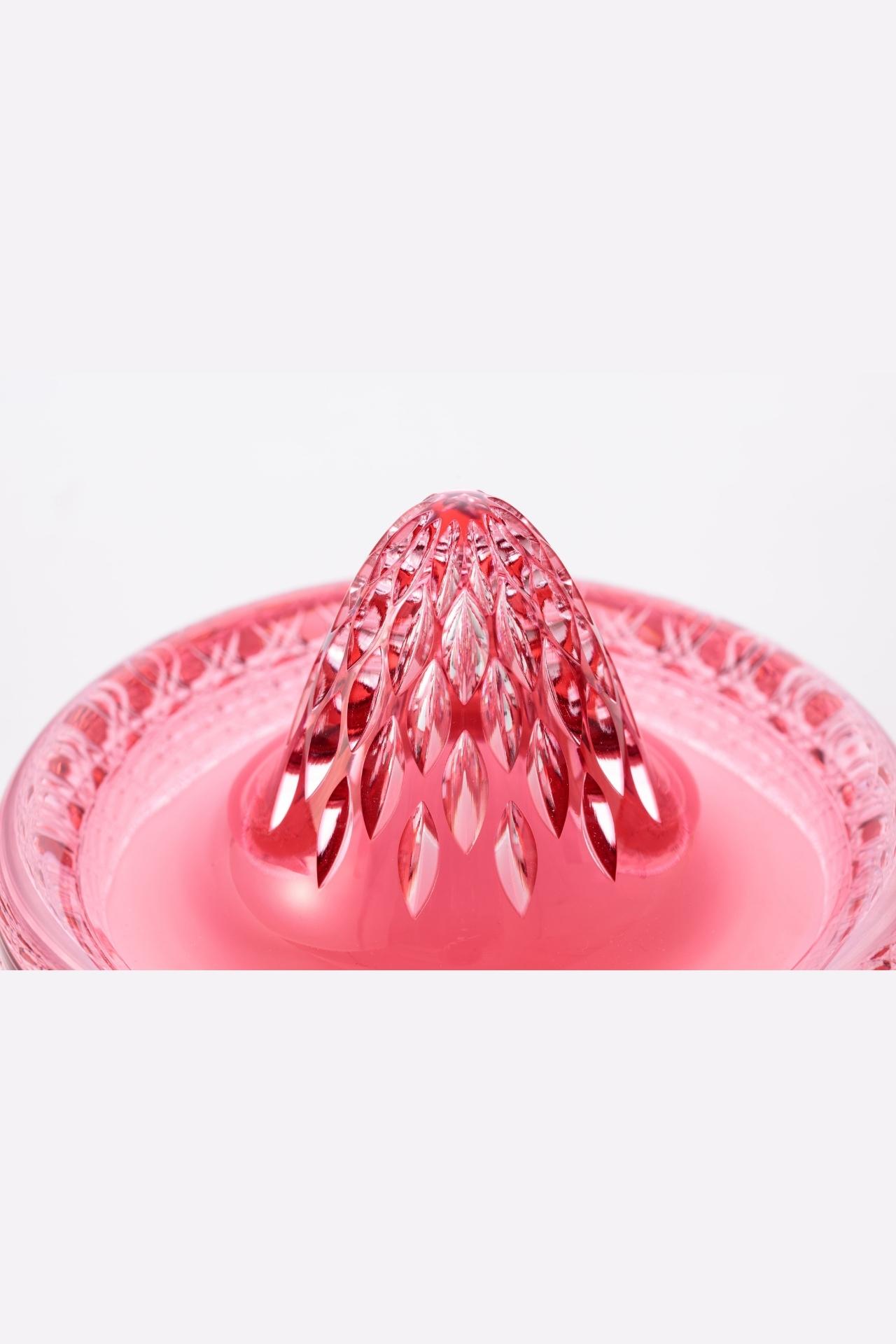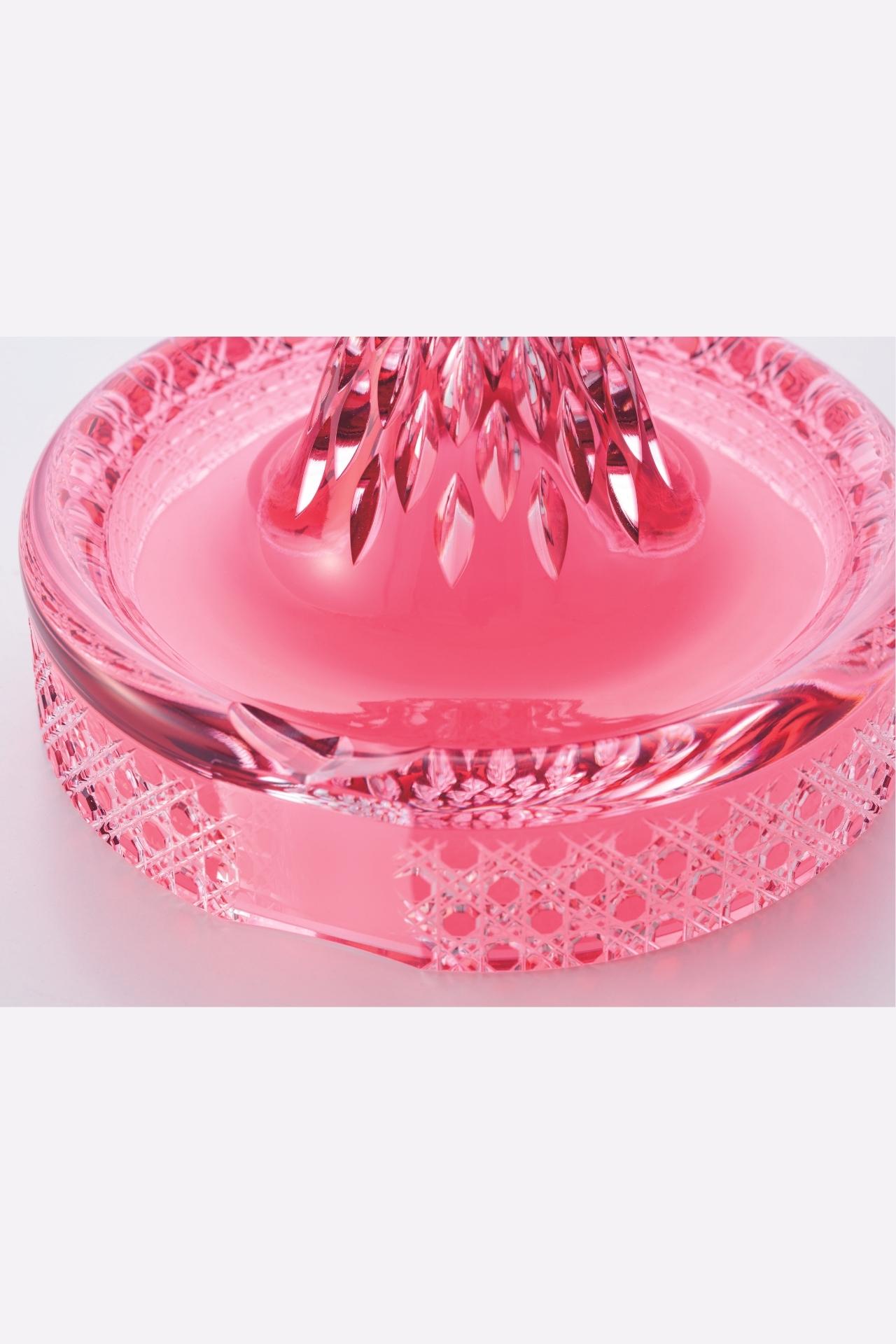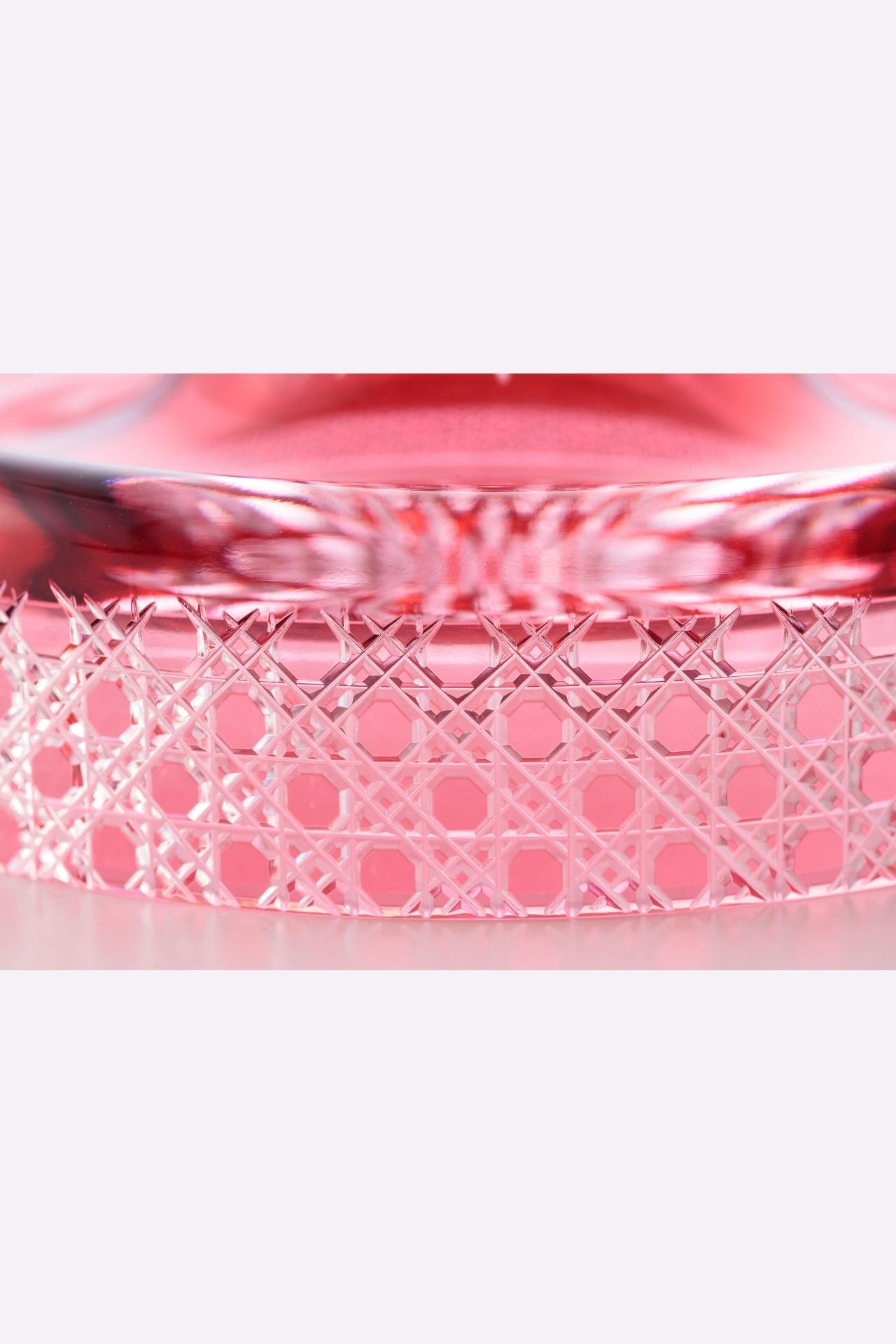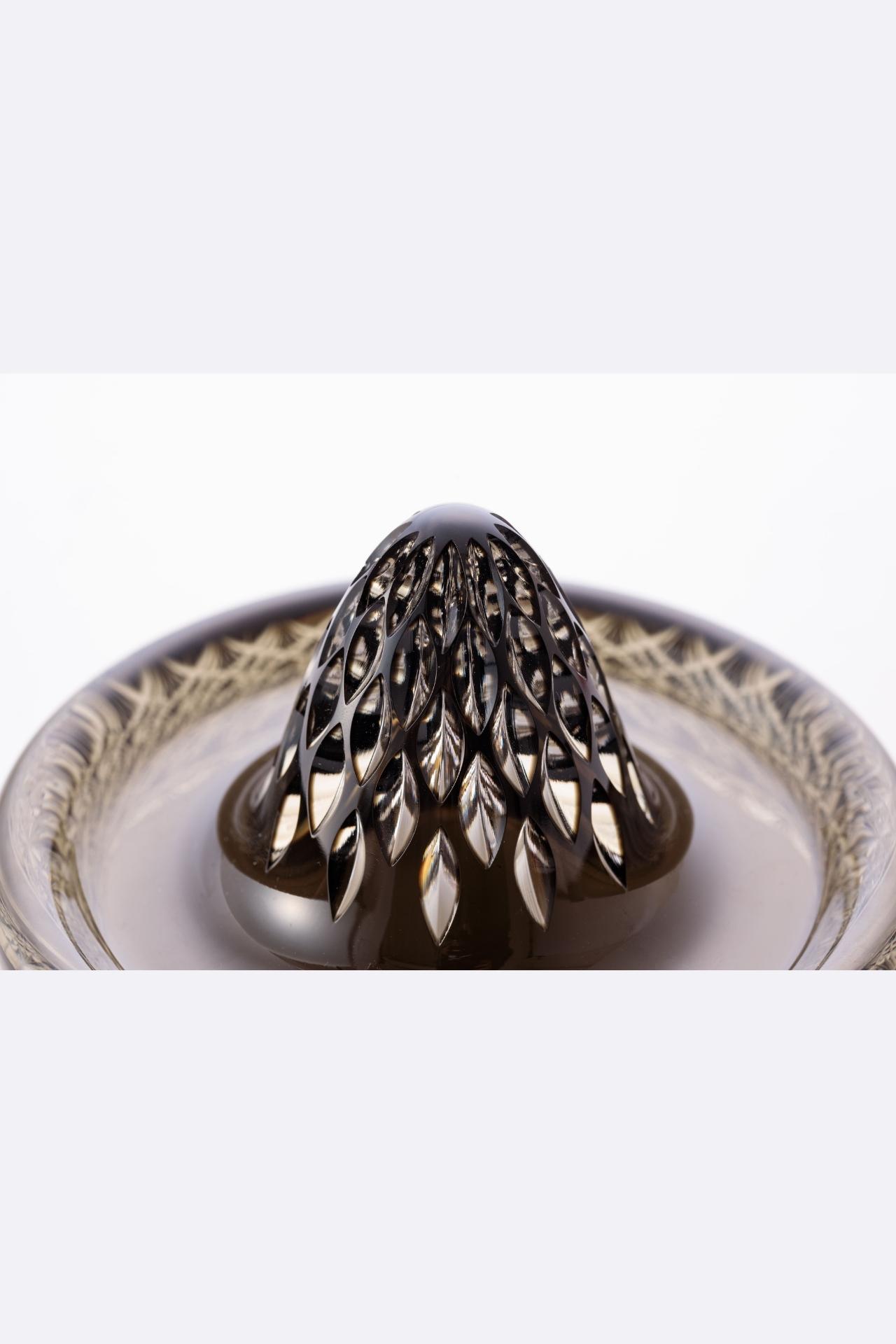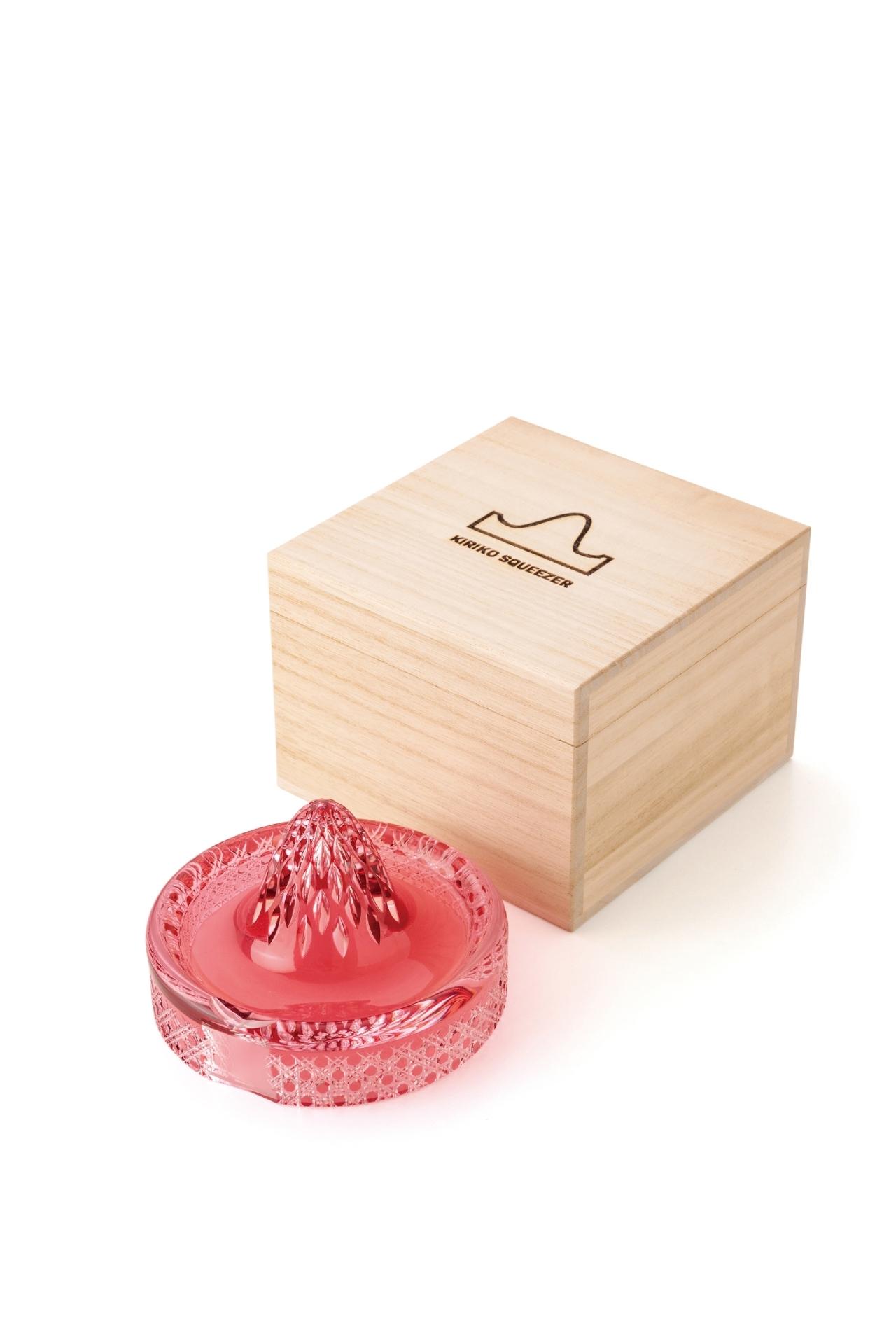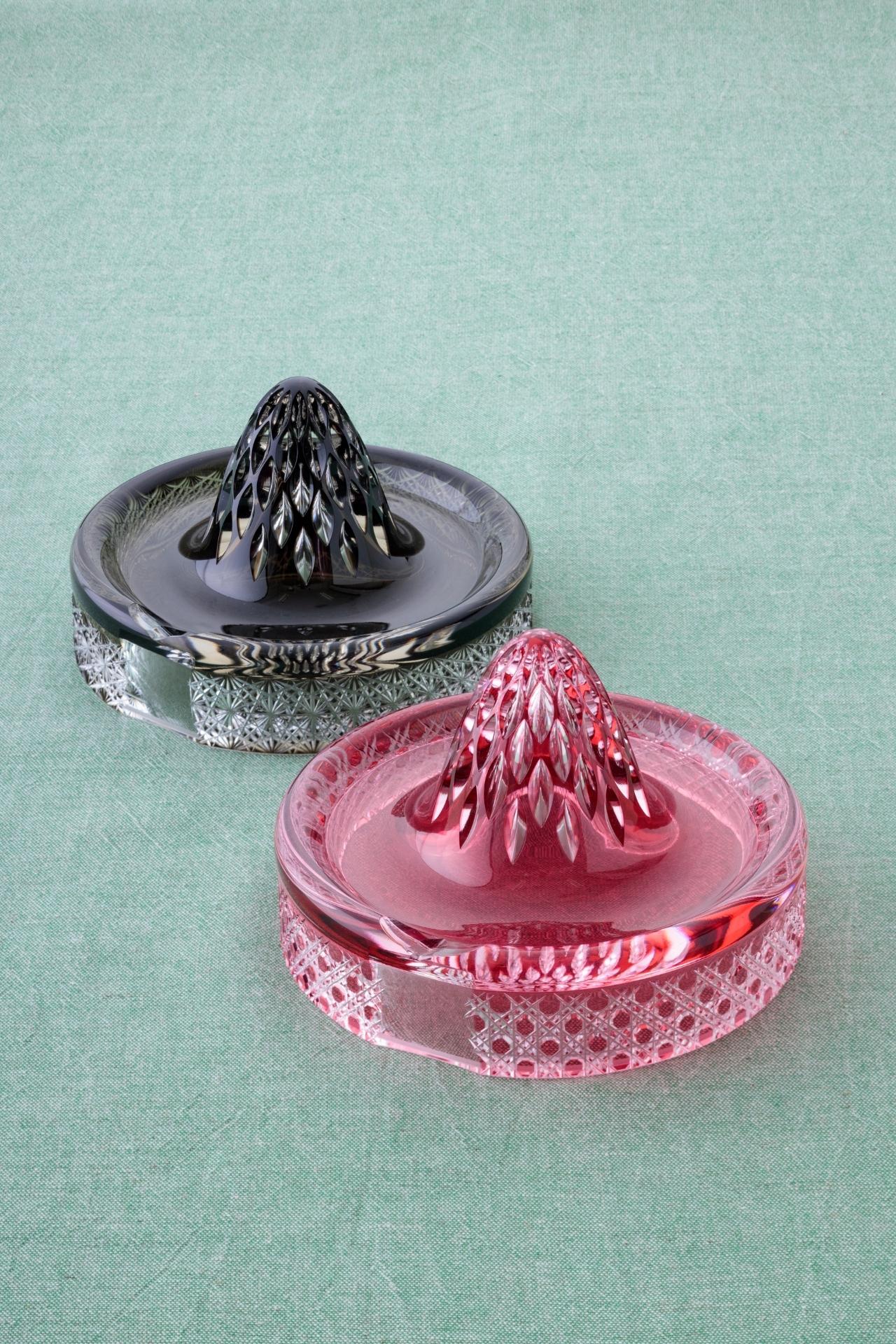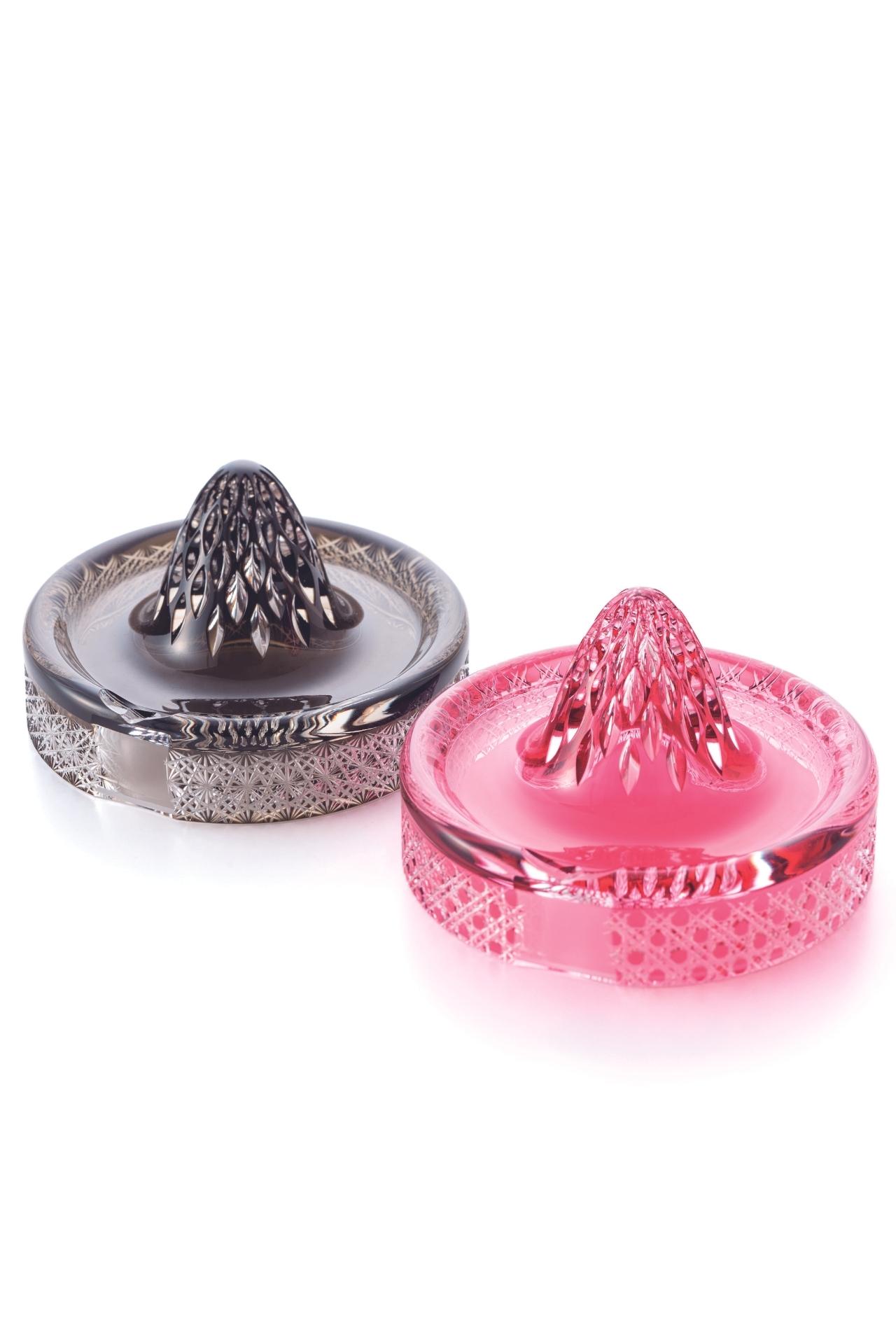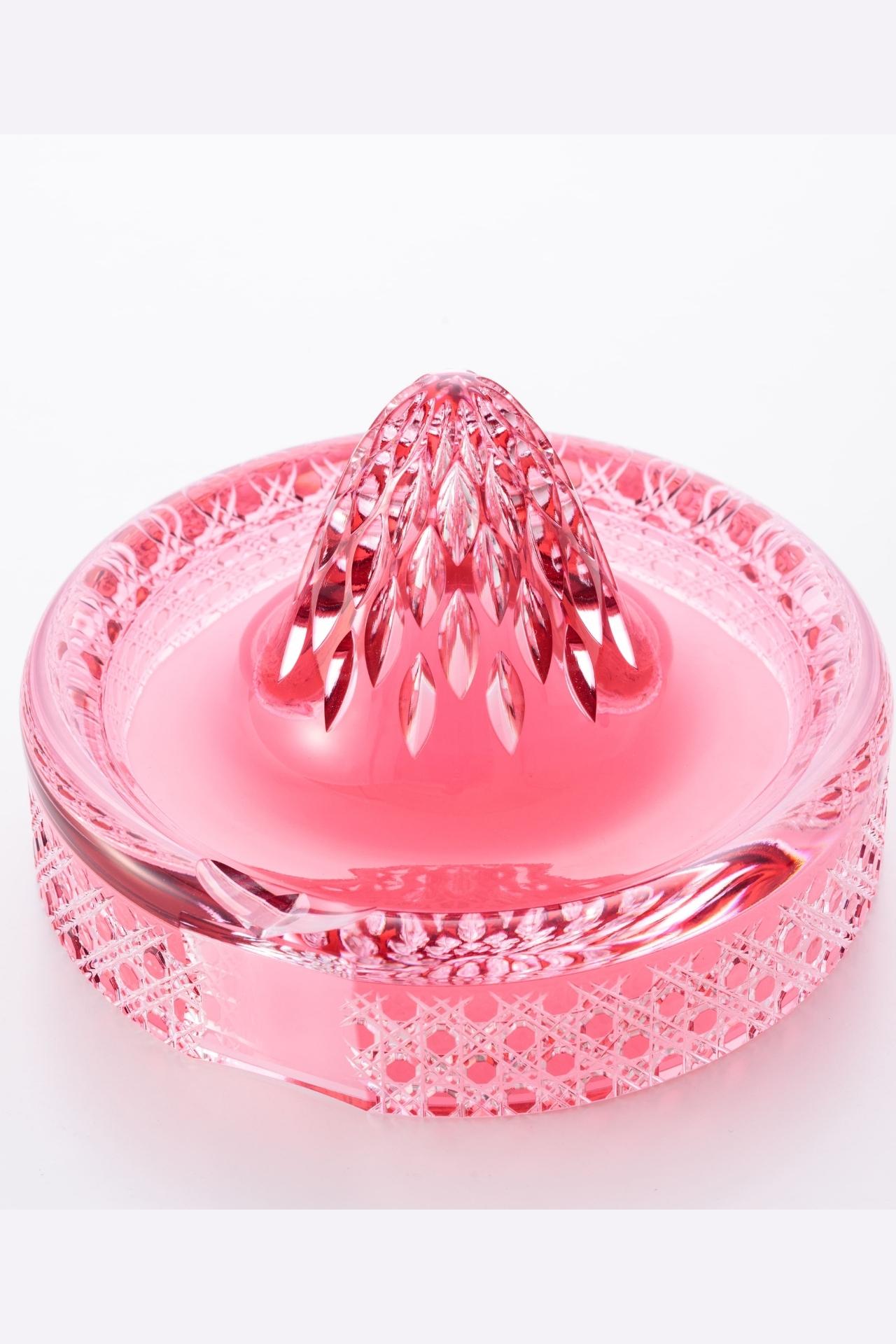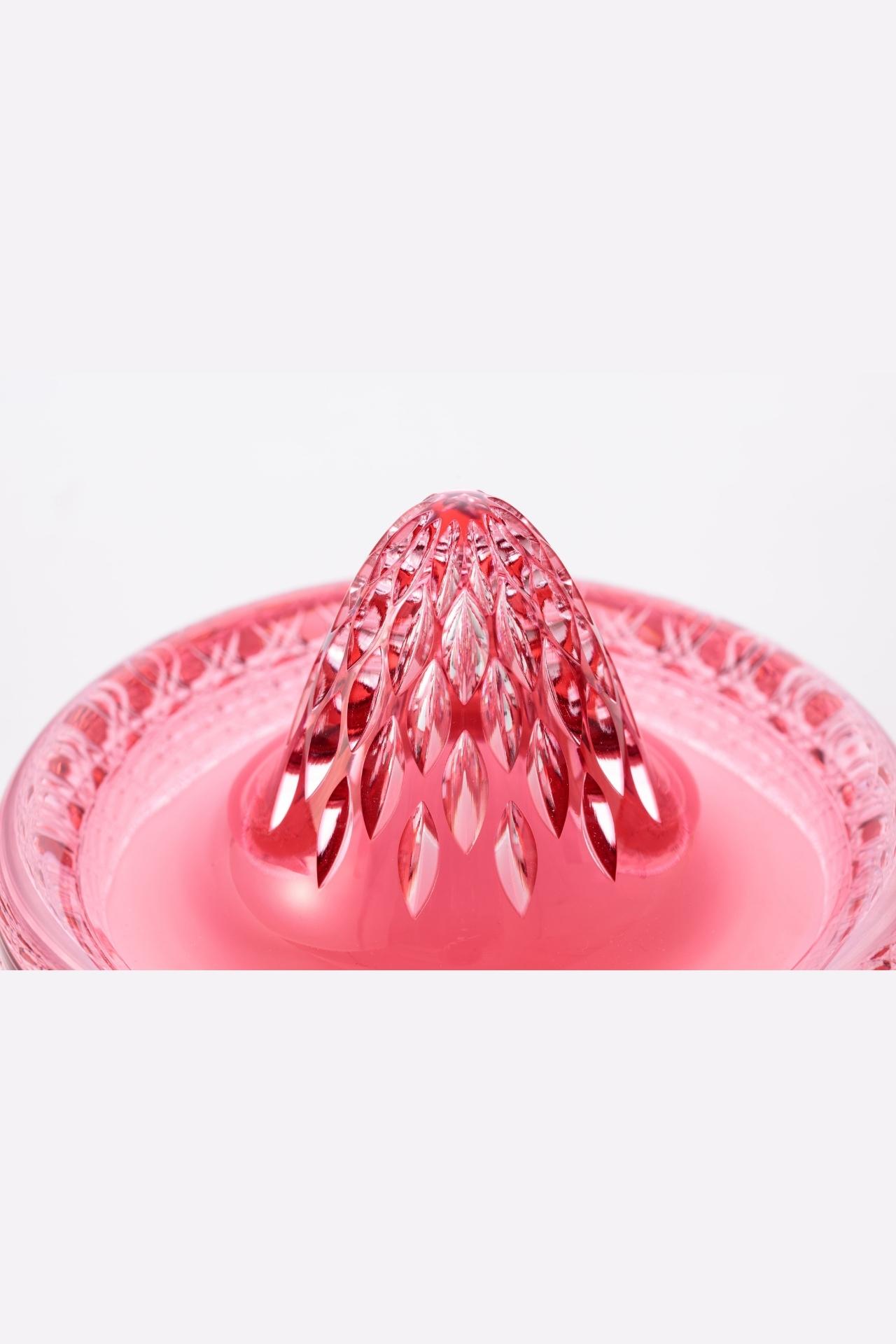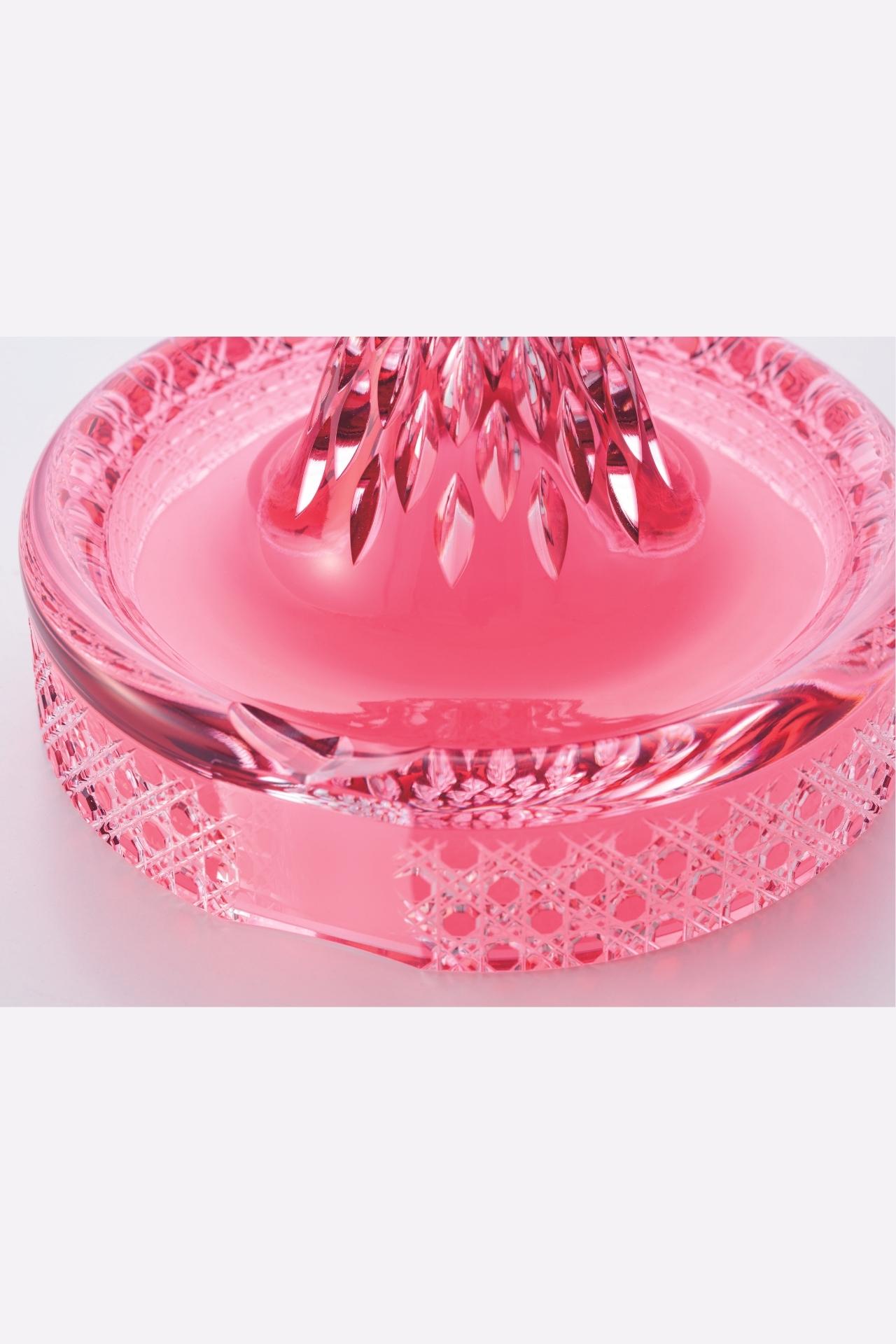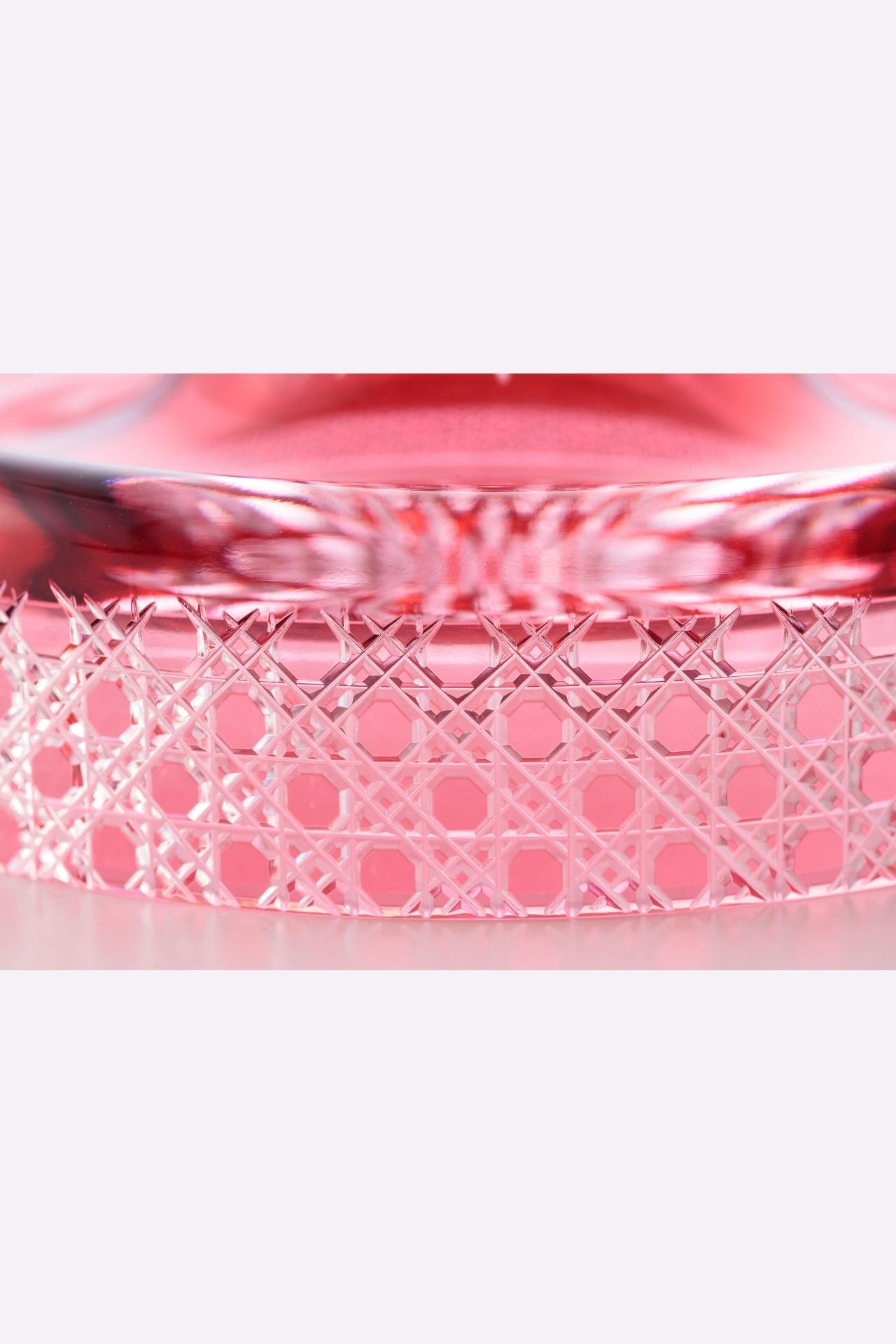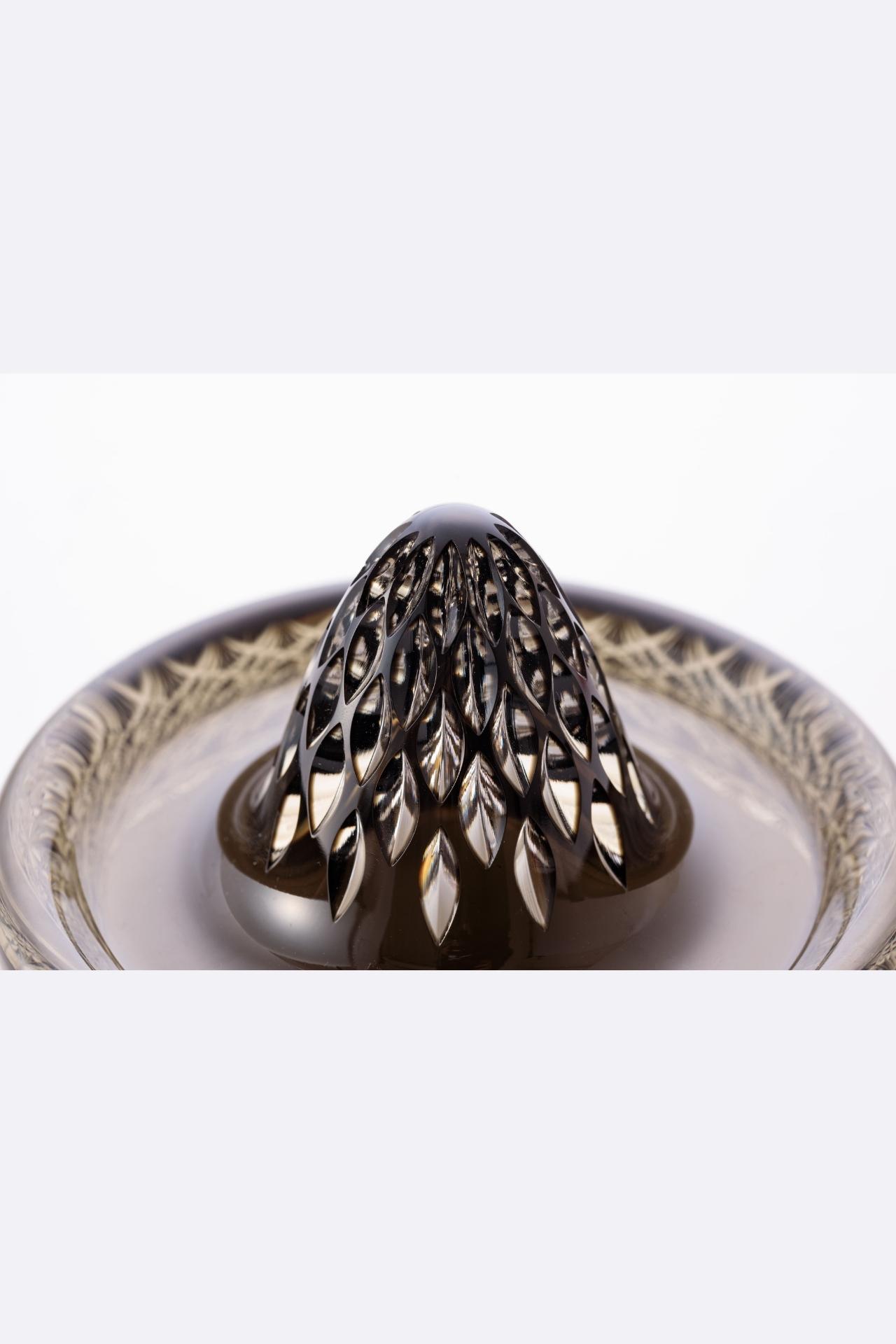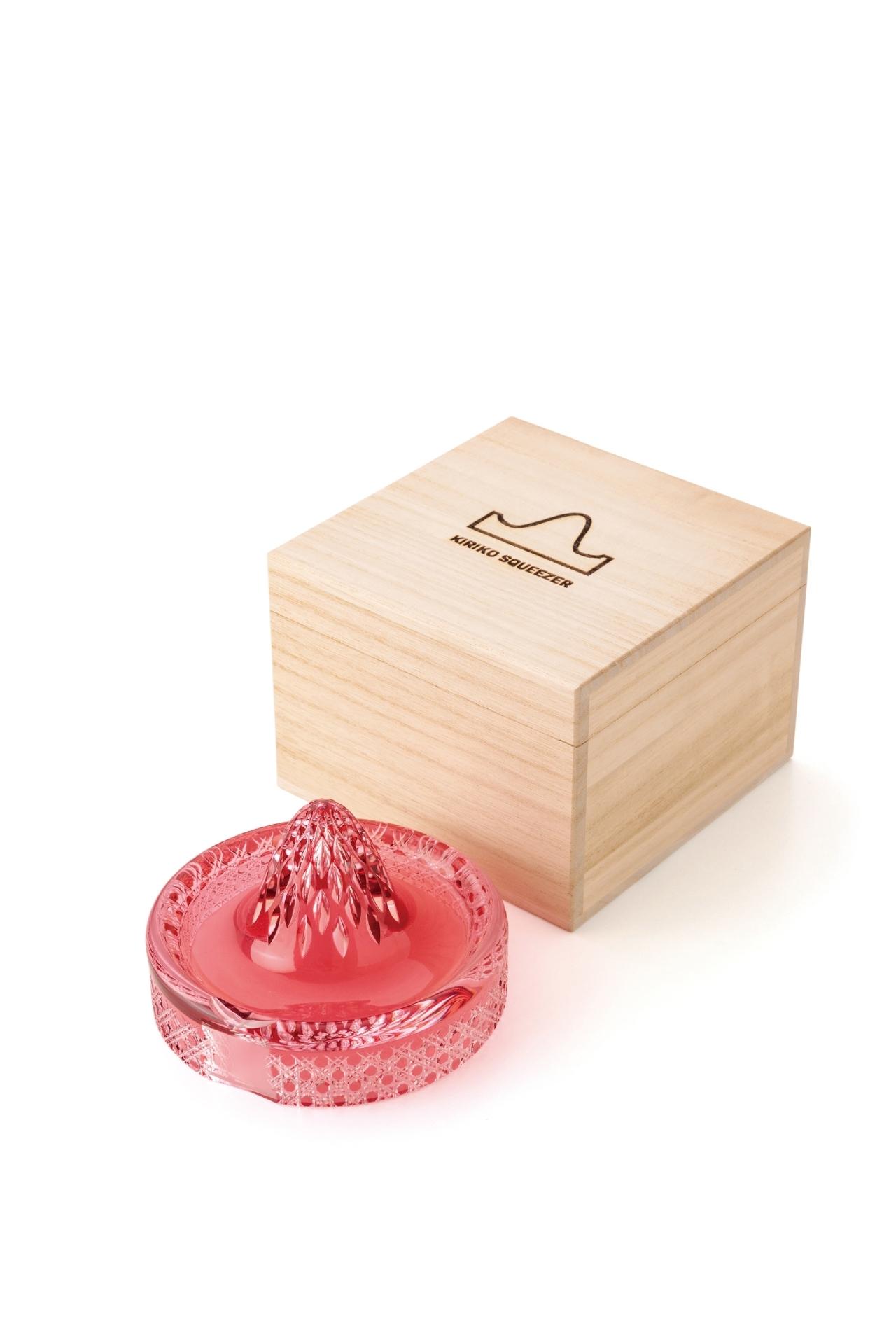 Edo kiriko features cut designs on the surface of the glass.
Junichi and Kaito Nabetani, who worked on the squeezer, remark:
"Kiriko often decorates sake glasses, but we'd love to see kiriko
used by people who don't drink alcohol as well."
As the two perpetuate the kiriko craft, at the same time they hope
to render it appealing to modern audiences.To achieve this goal,
they are involved in the development of never-before-seen products
that exhibit both the incredible beauty and performance of
Edo kiriko.
Using Edo kiriko cutting techniques to create a vertical edge,
the piece is designed so that the fruit is squeezed directly on the
kiriko pattern itself. This deep-cut design allows the user to get
ample juice out of the fruit with minimal pressure.
Tools are used from different angles to arrive at this cut.
The artisan must consider which tool,
angle, and pattern to use to create designs that are not only striking
but also yield superior performance.
The KIRIKO Squeezer is a fine example of both beauty and excellent
user friendliness. In the home,
it is a great item to have for making fruit juice cocktails,
as well as for cooking and baking. A decorative piece,
it's also a match for kiriko glasses.
With its innovative shape and colors,
this piece brings a subtle touch of glamor to day-to-day life,
whether it's on the table or anywhere else in the kitchen or
dining room.It's a practical work of art!
KIRIKO Squeezer

Varieties: Two
Materials: Crystal glassware
Approximate dimensions: W 130mm × H 90mm
Weight: 700g
Suggested Retail Price: ¥66,000 each (tax included)
*The information on this site is as of June 2023.
*Sizes, colours and shapes of the actual products may differ slightly as they are
handmade.
*Product specifications and suggested retail prices may change without prior notice.