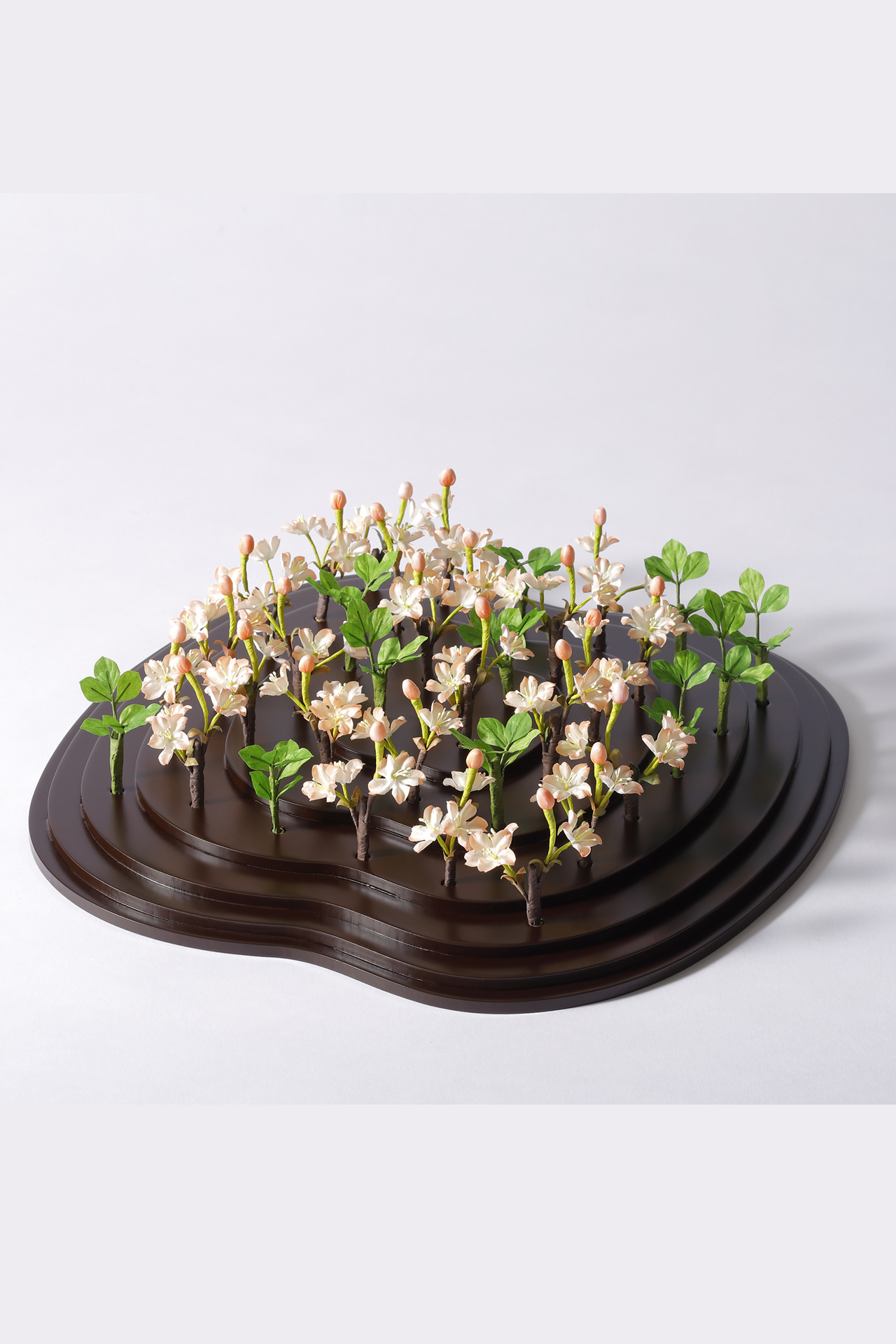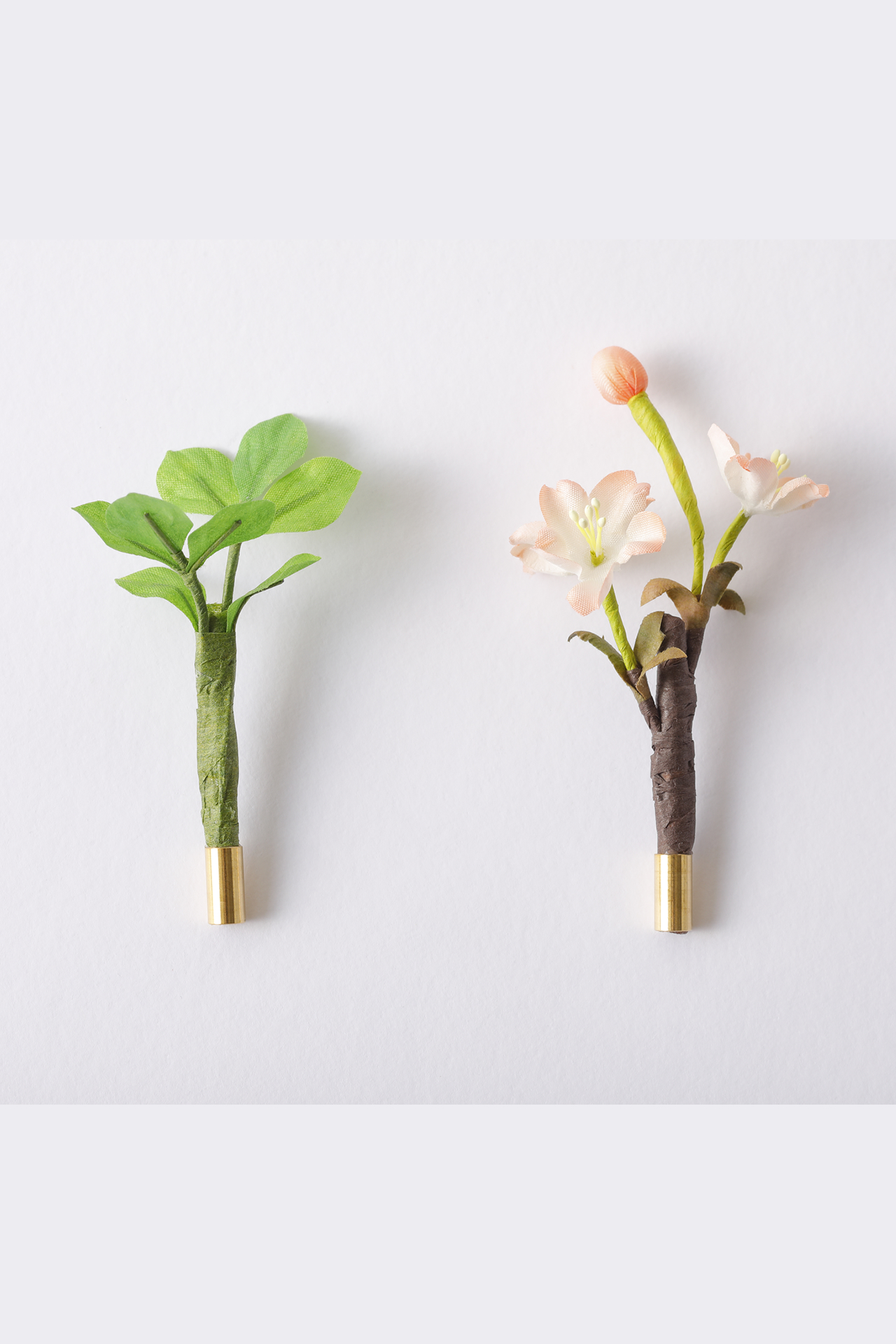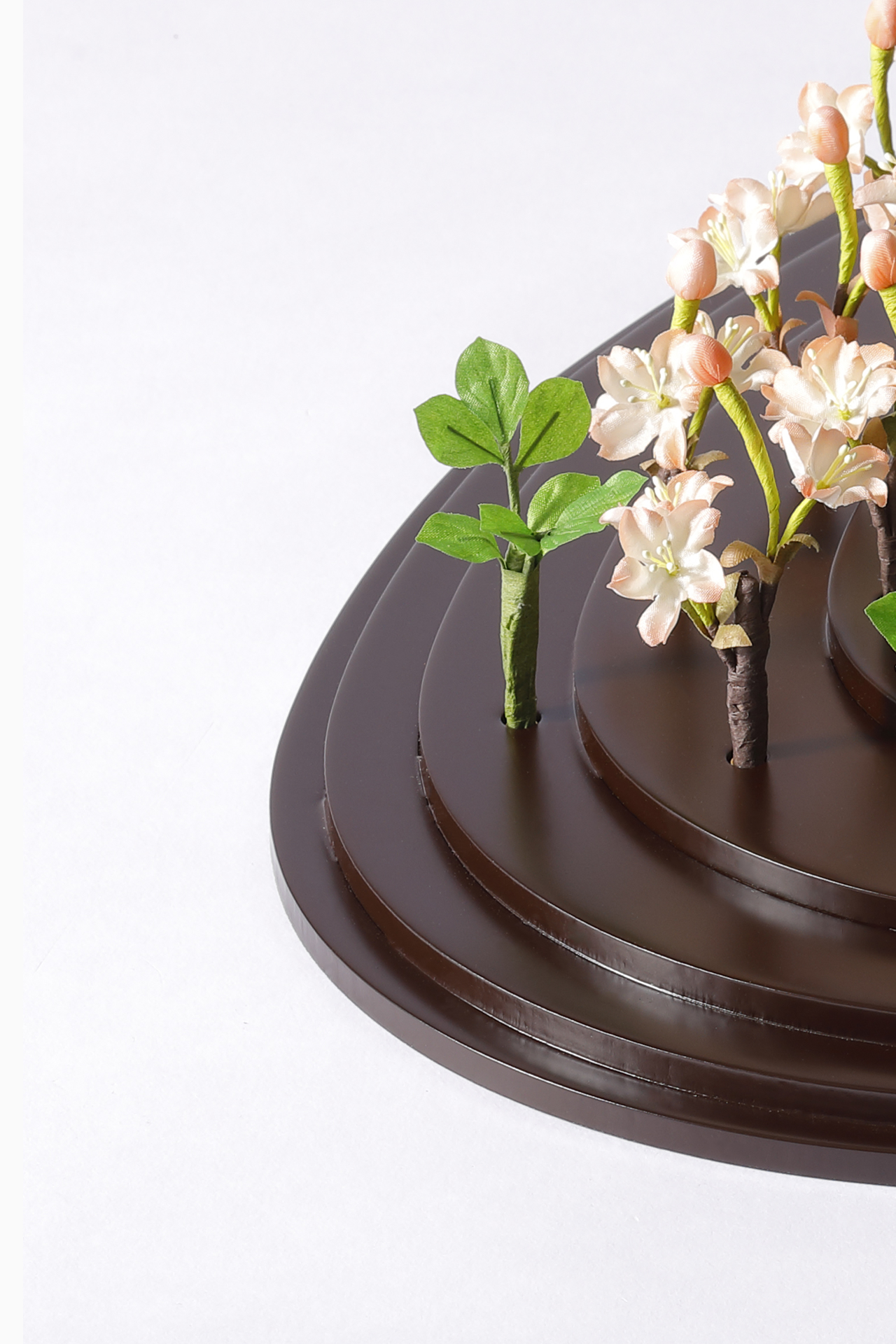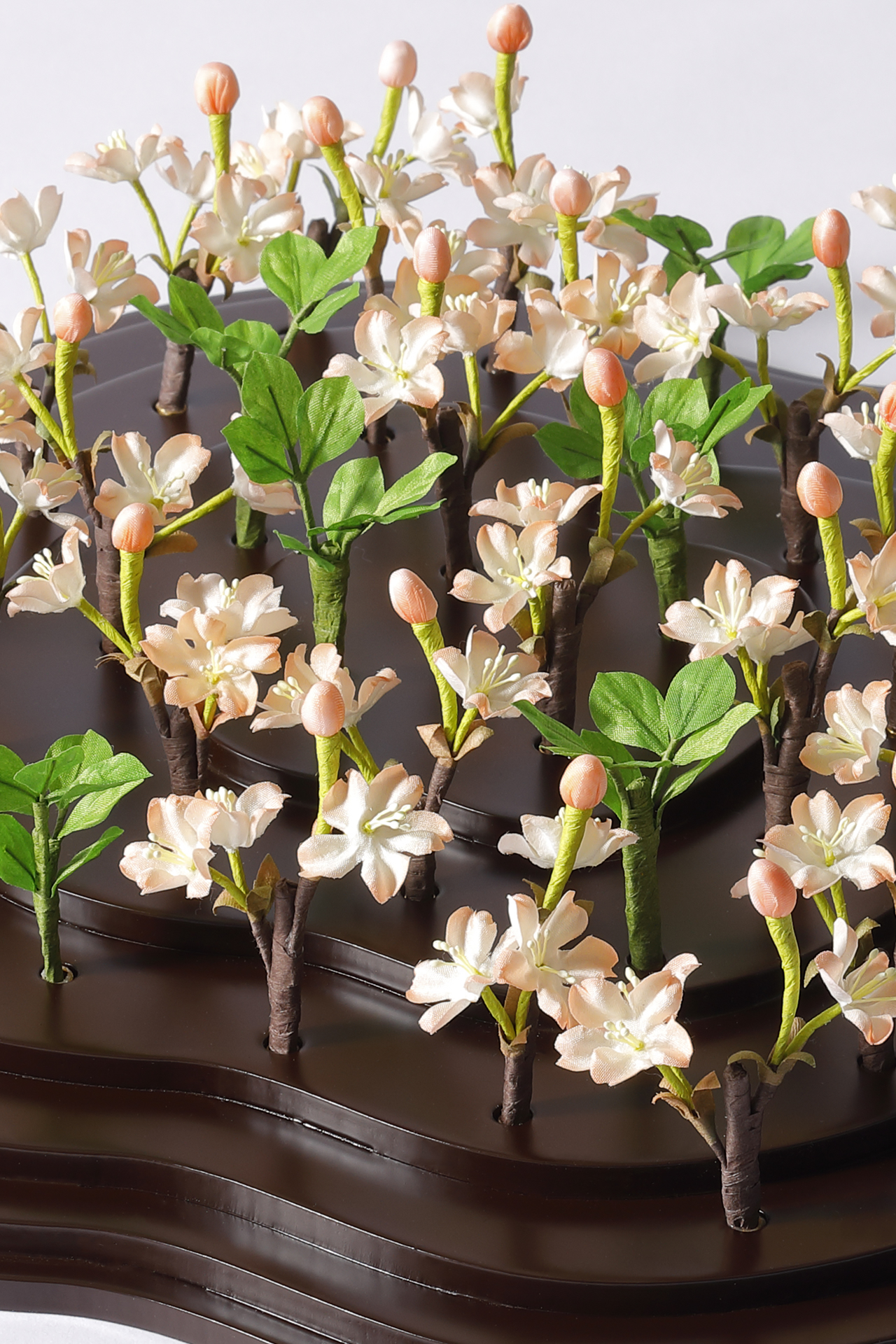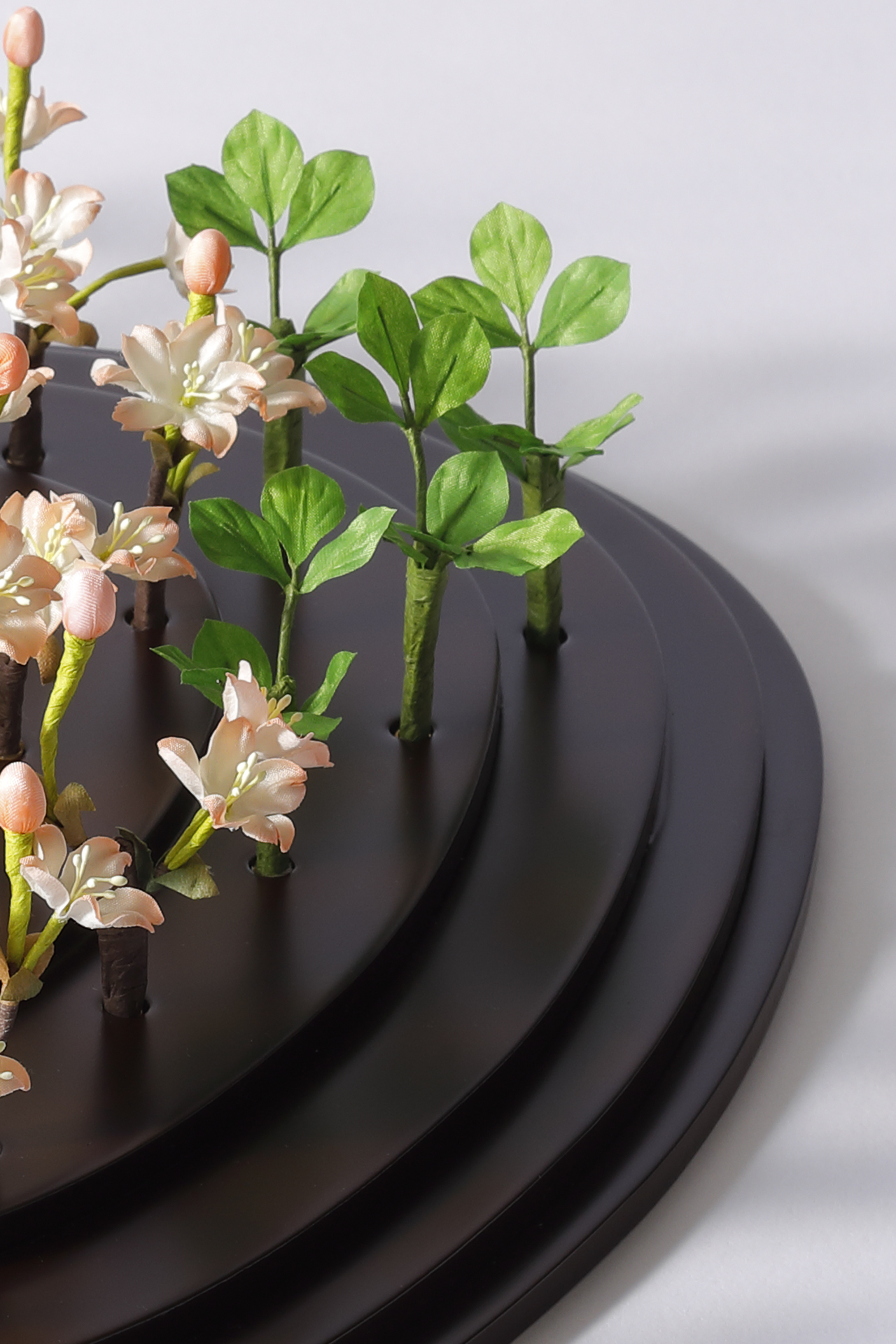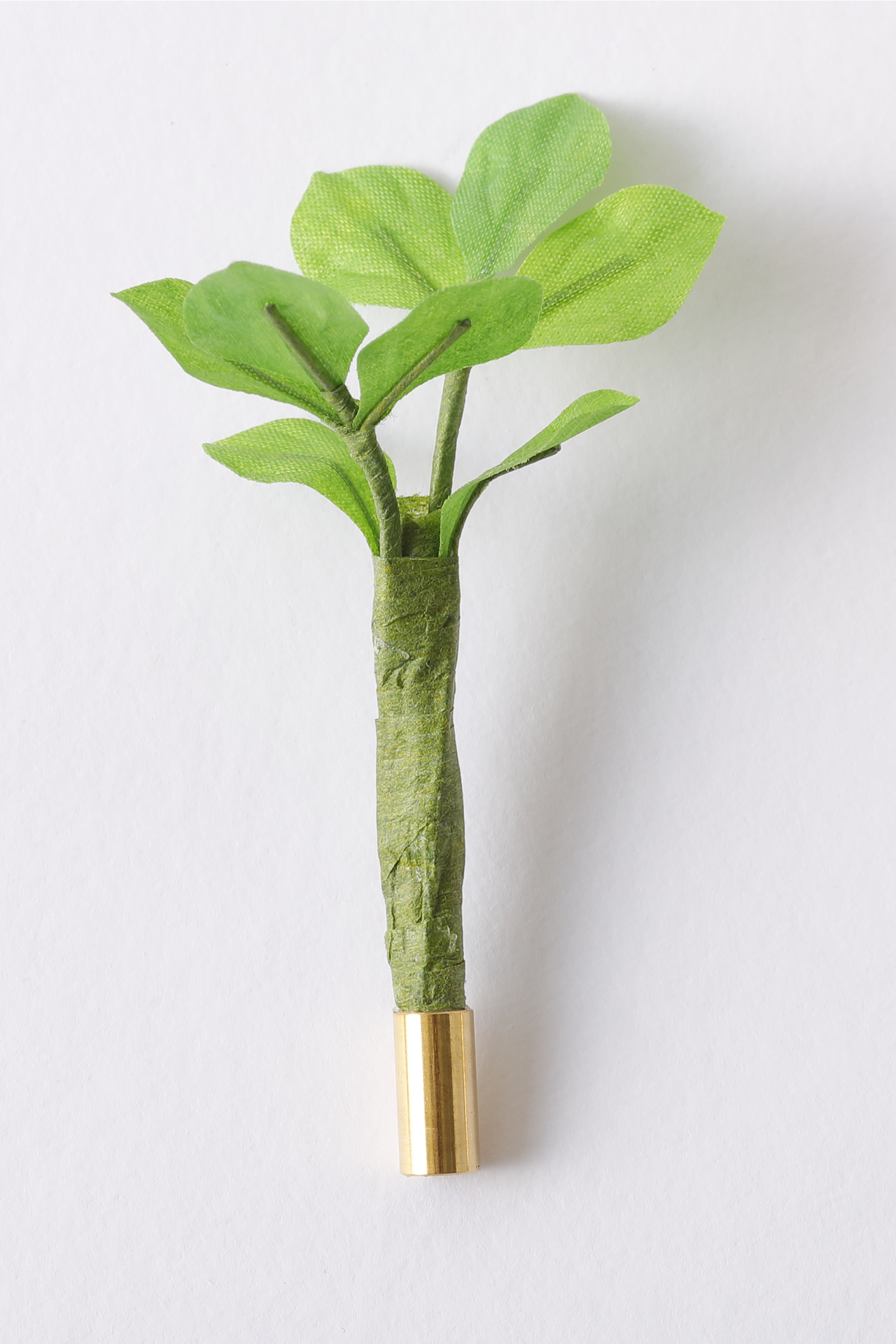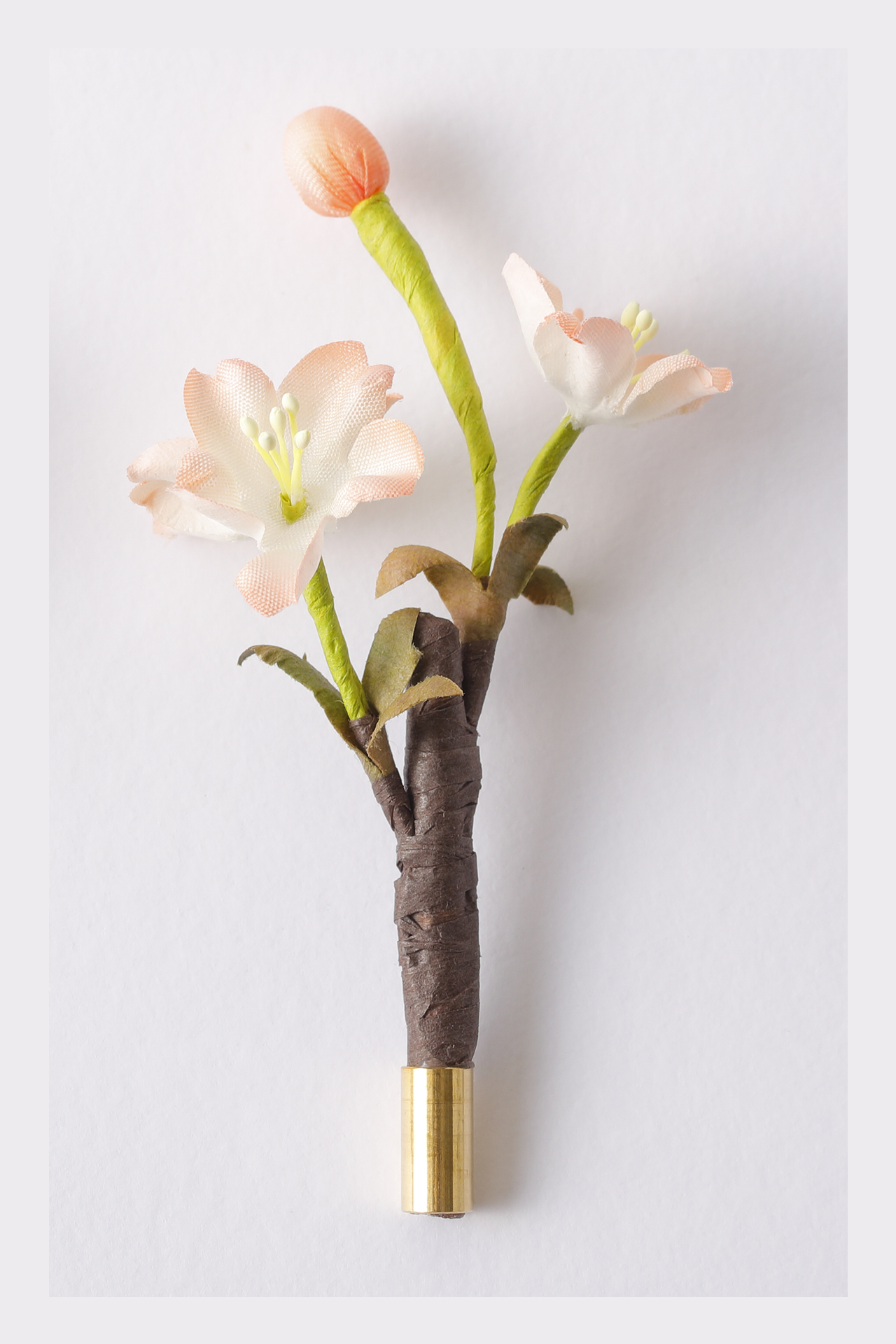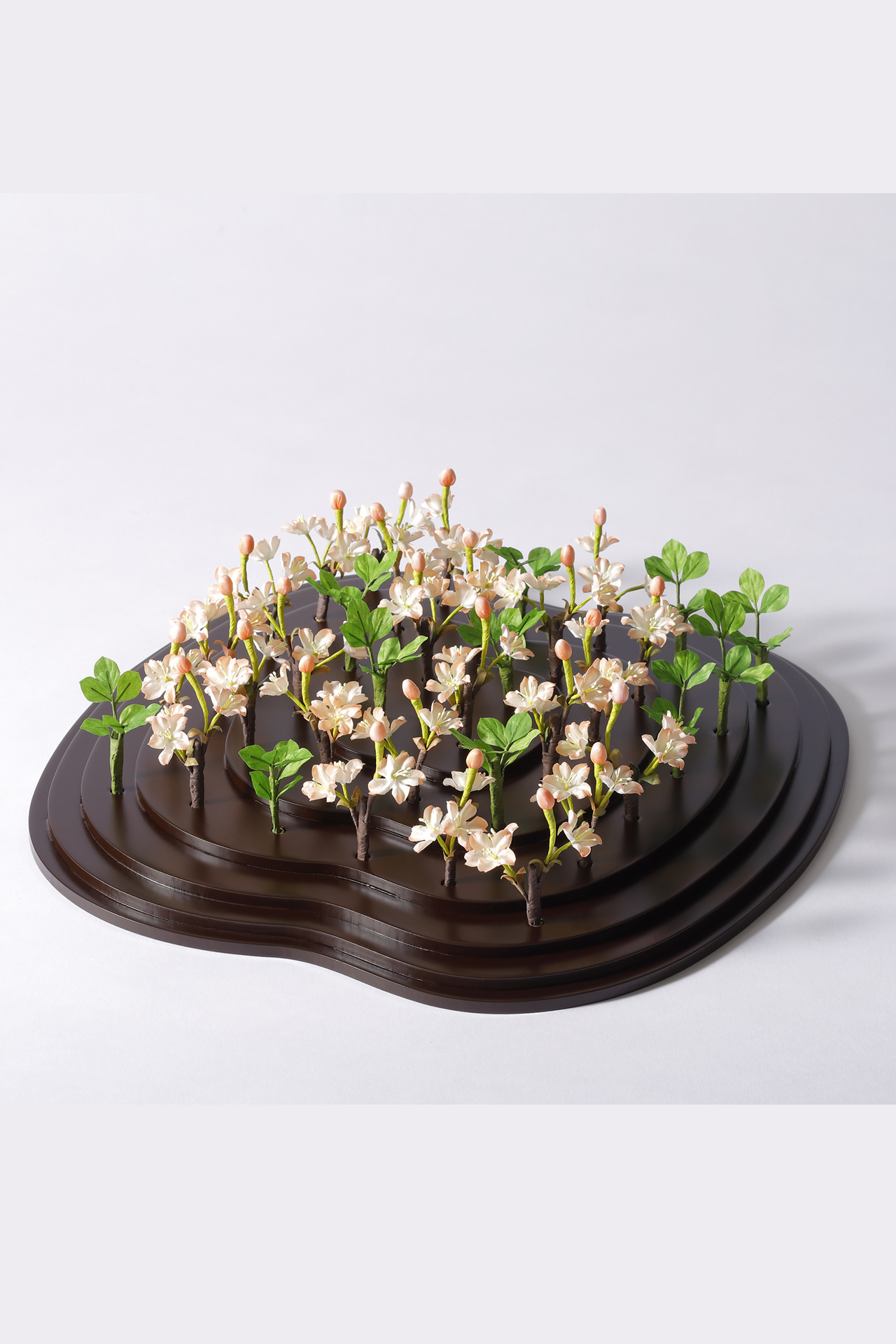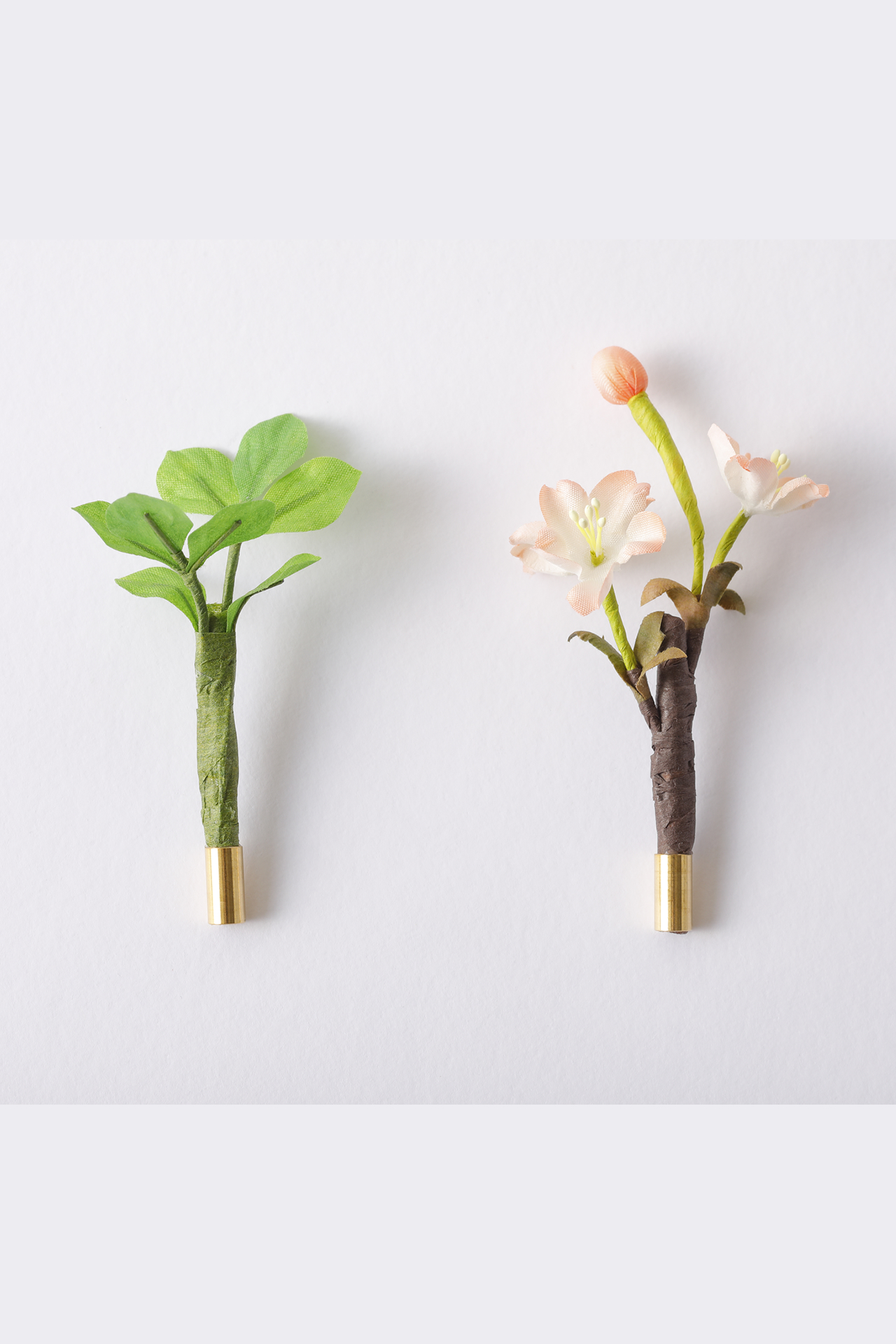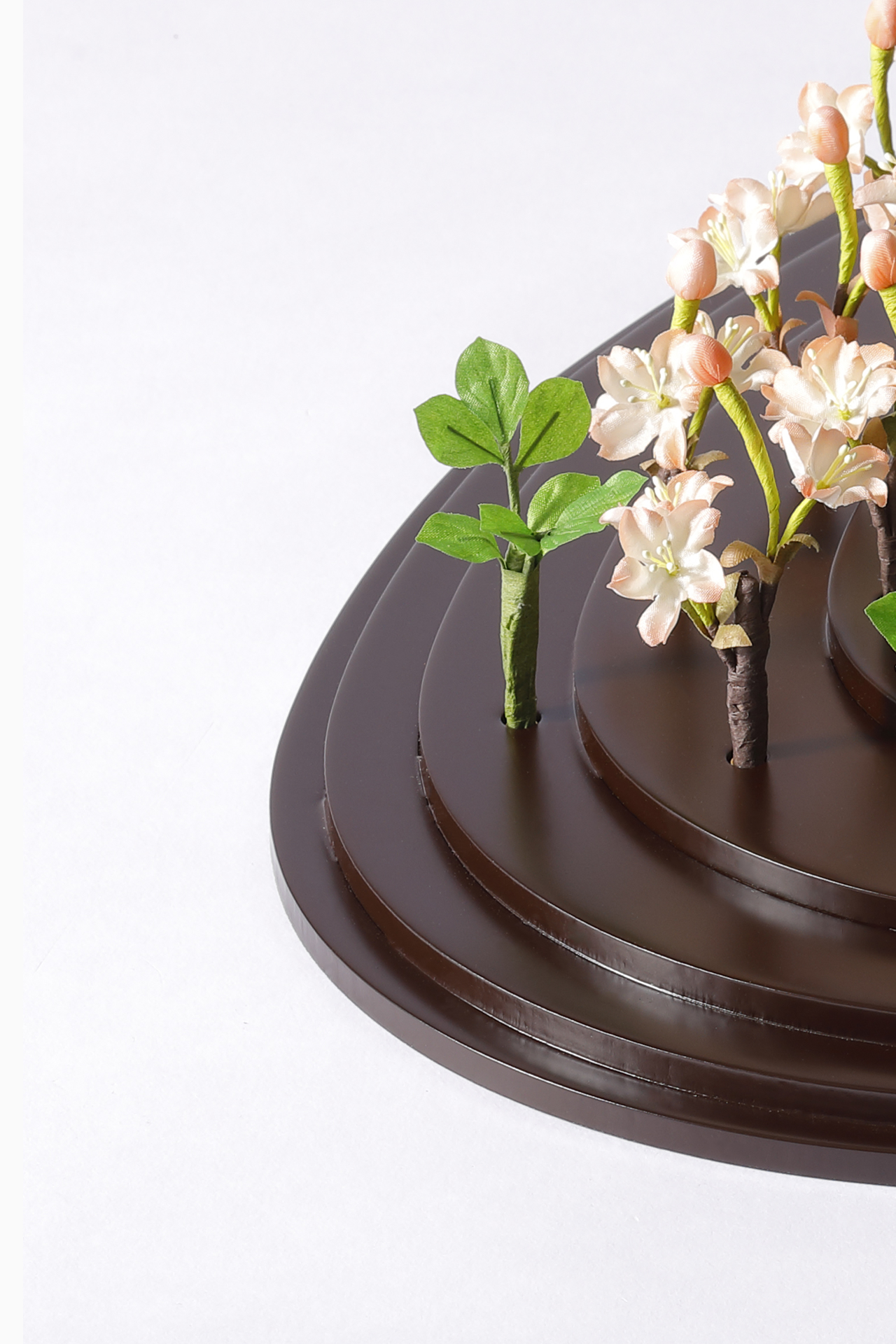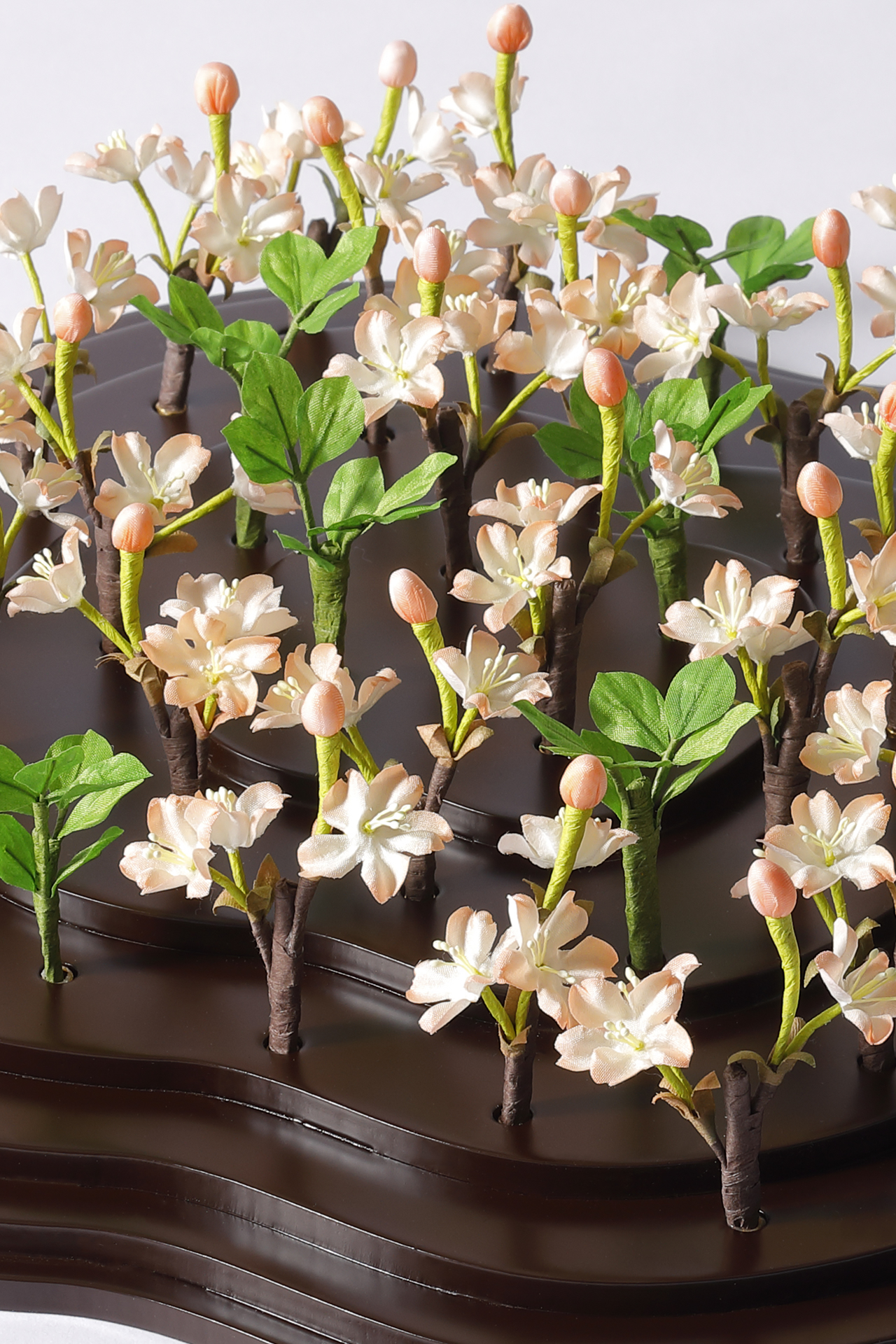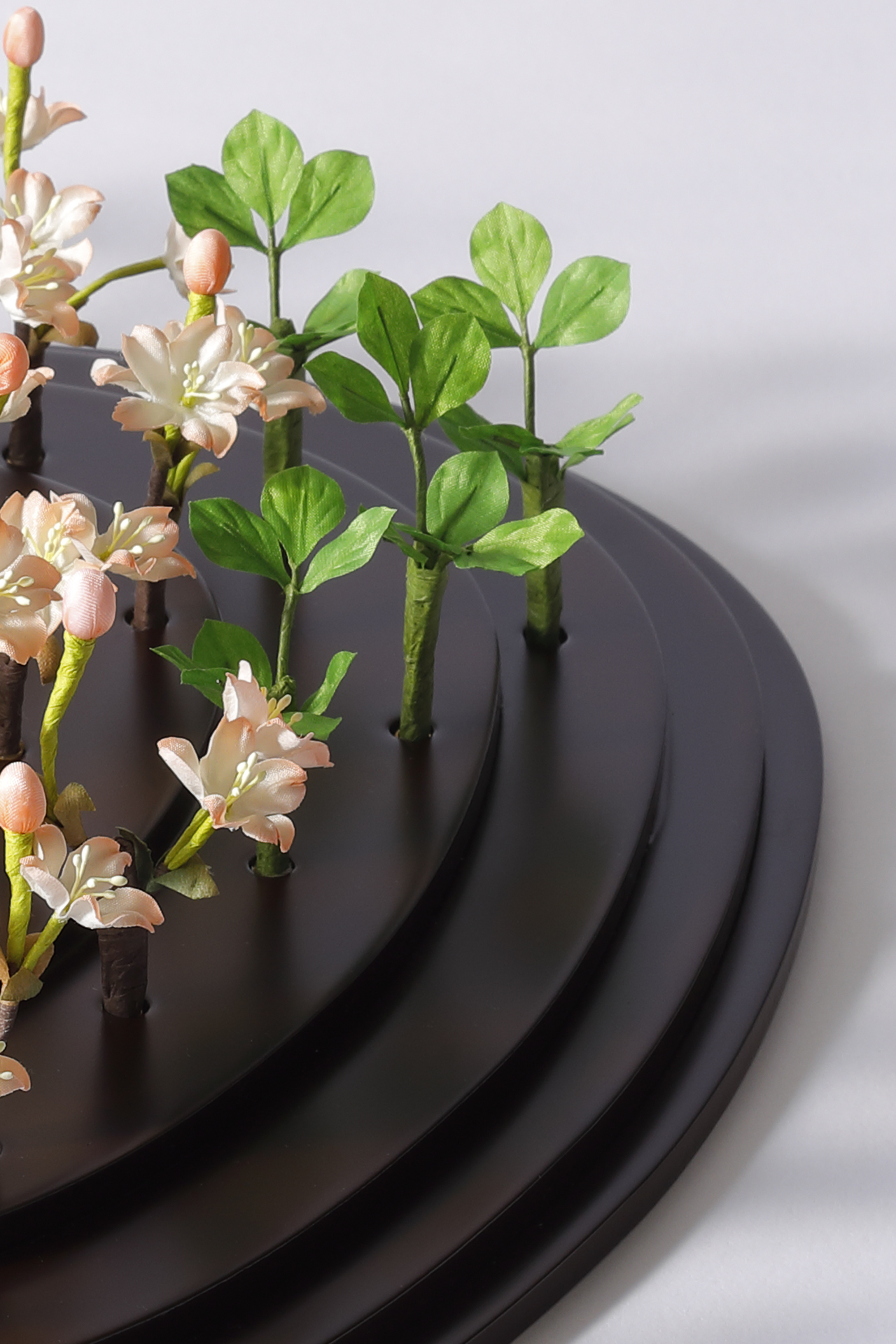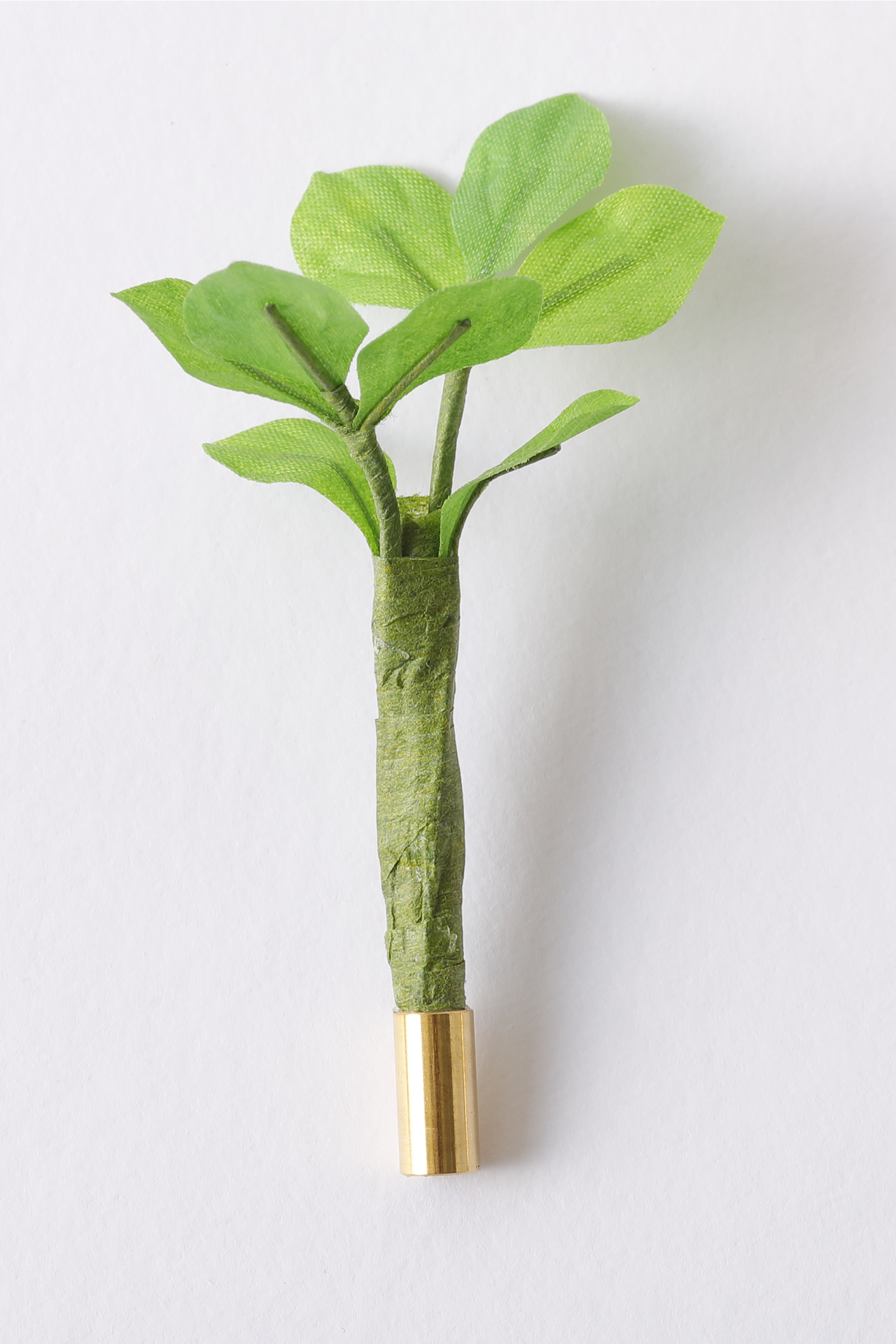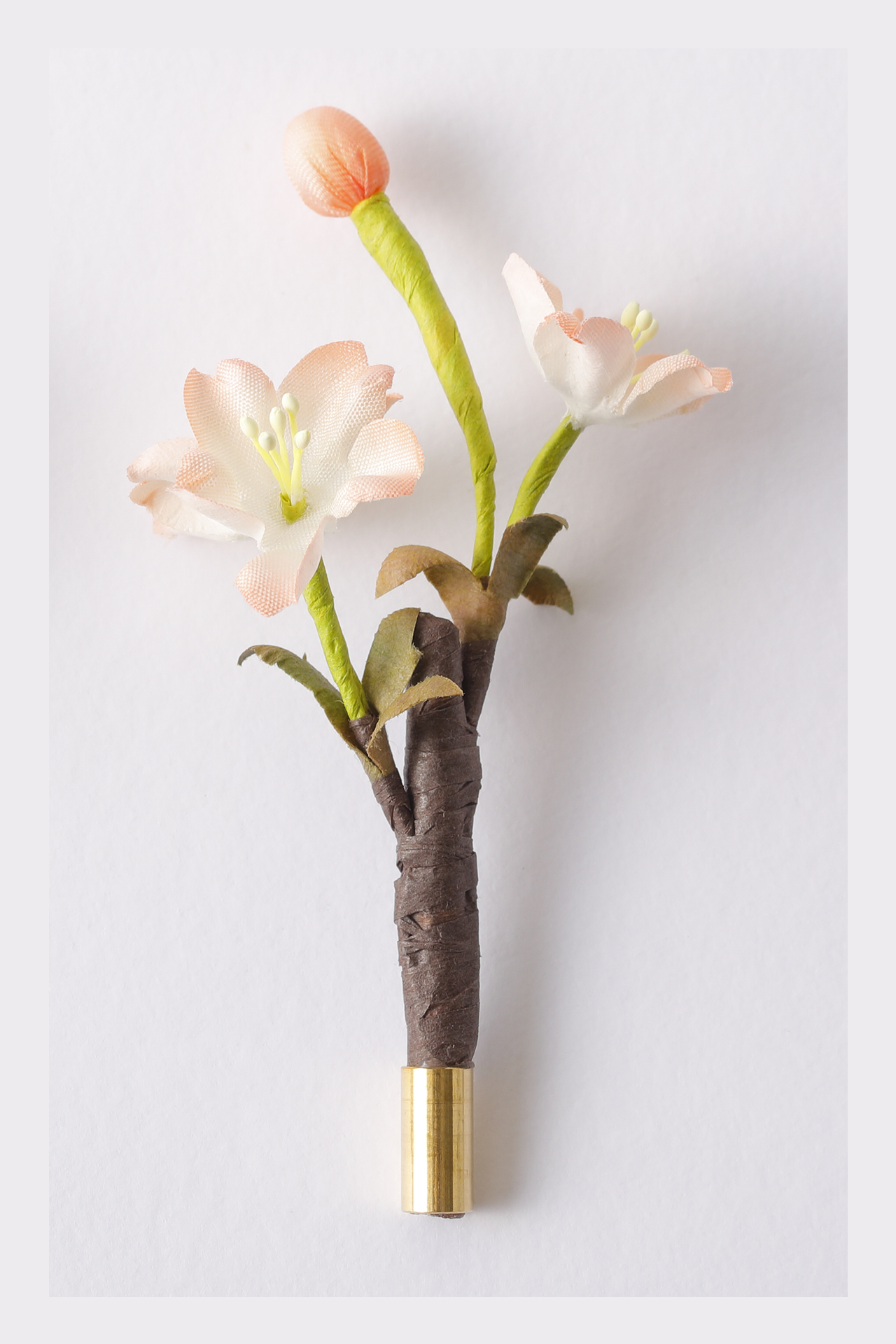 This board game is played by using artificial flowers
of "cherry blossoms" and "leaves" as pieces.
The game is unique in that, depending on the progress of the game,
you can enjoy the changing seasons,
from cherry blossoms in full bloom in spring
to the swaying leaves of cherry blossoms in early summer.
When not playing, you can replace one piece each day
and enjoy the game as if it were a calendar,
eagerly awaiting the arrival of summer.
The fusion of creative ideas and design makes this a board game
and interior decoration product that can be placed
at the entrance of a lodging facility or in a room.
Flower Board Game
Okahan Co.
Flower Board Game

Type: 1 type
Material: Artificial flowers: silk, Japanese paper, wire, paper tape, brass
Wooden board: MDF, urethane paint finish
Size: Artificial flowers approx. W35xD35xH70mm, 500g
Wooden board approx. W330xD330xH33mm, approx. 1.5kg
Suggested retail price (tax included): ¥120,000
<Click here to purchase>
*The information on this site is as of June 2023.
*Sizes, colours and shapes of the actual products may differ slightly as they are
handmade.
*Product specifications and suggested retail prices may change without prior notice.