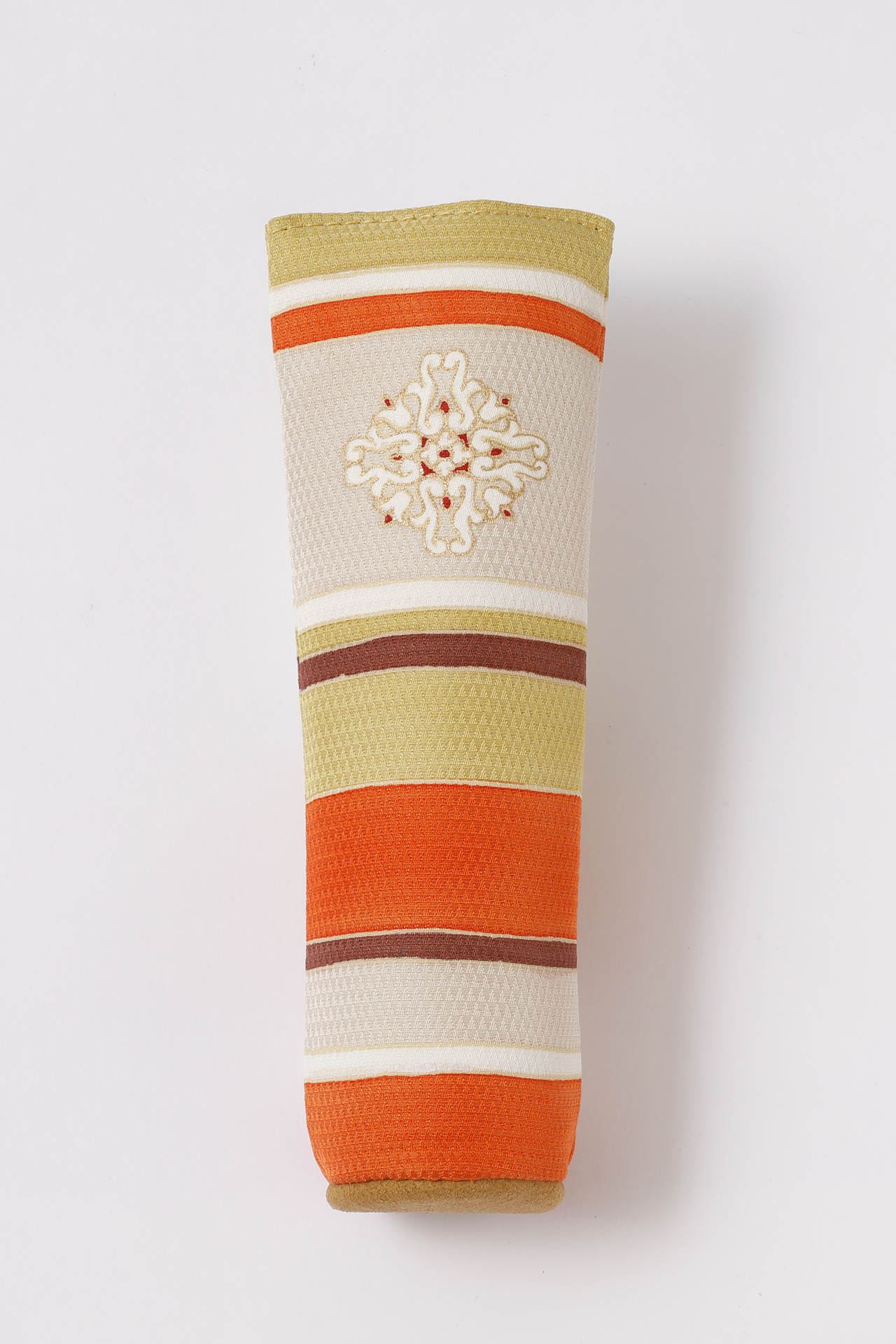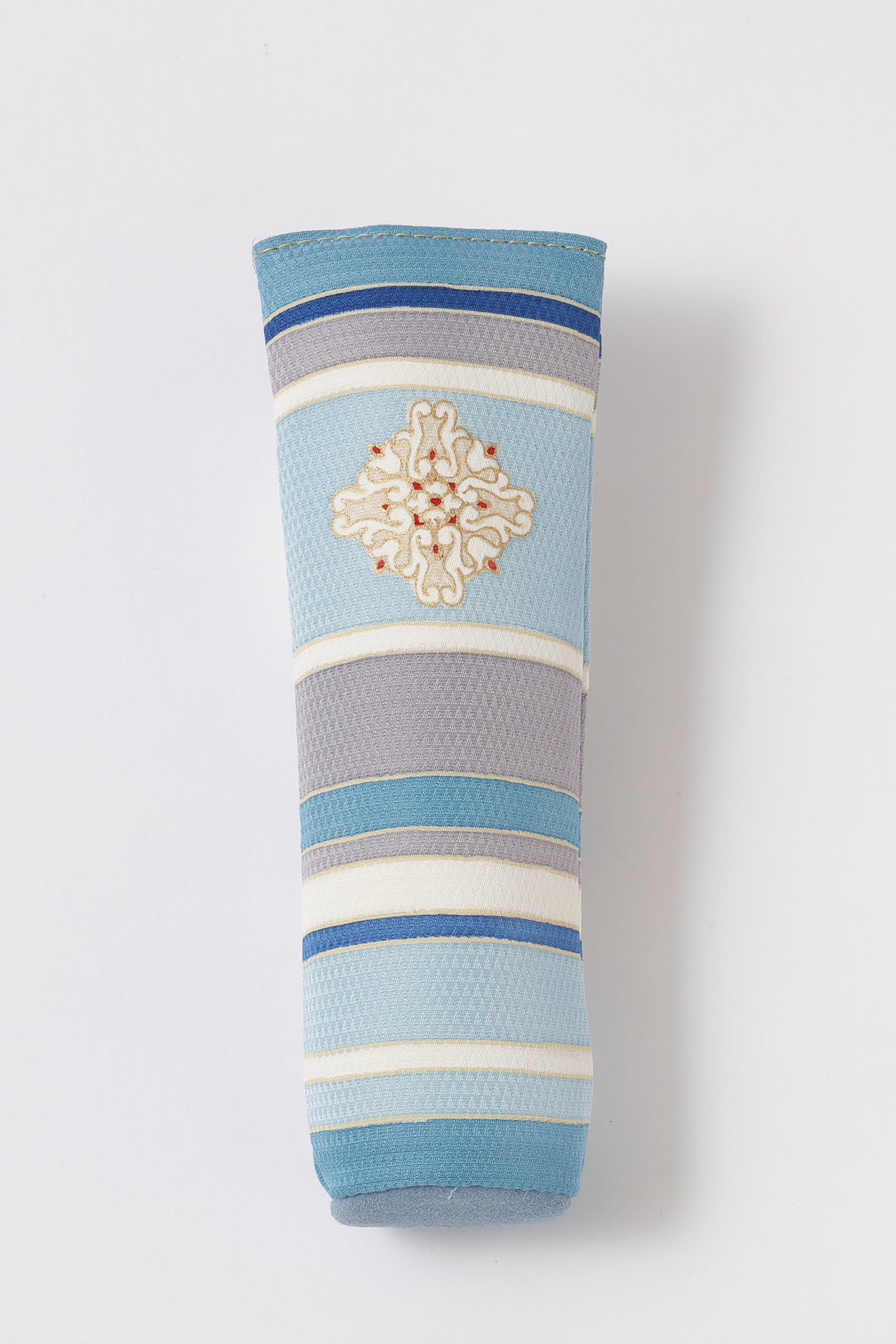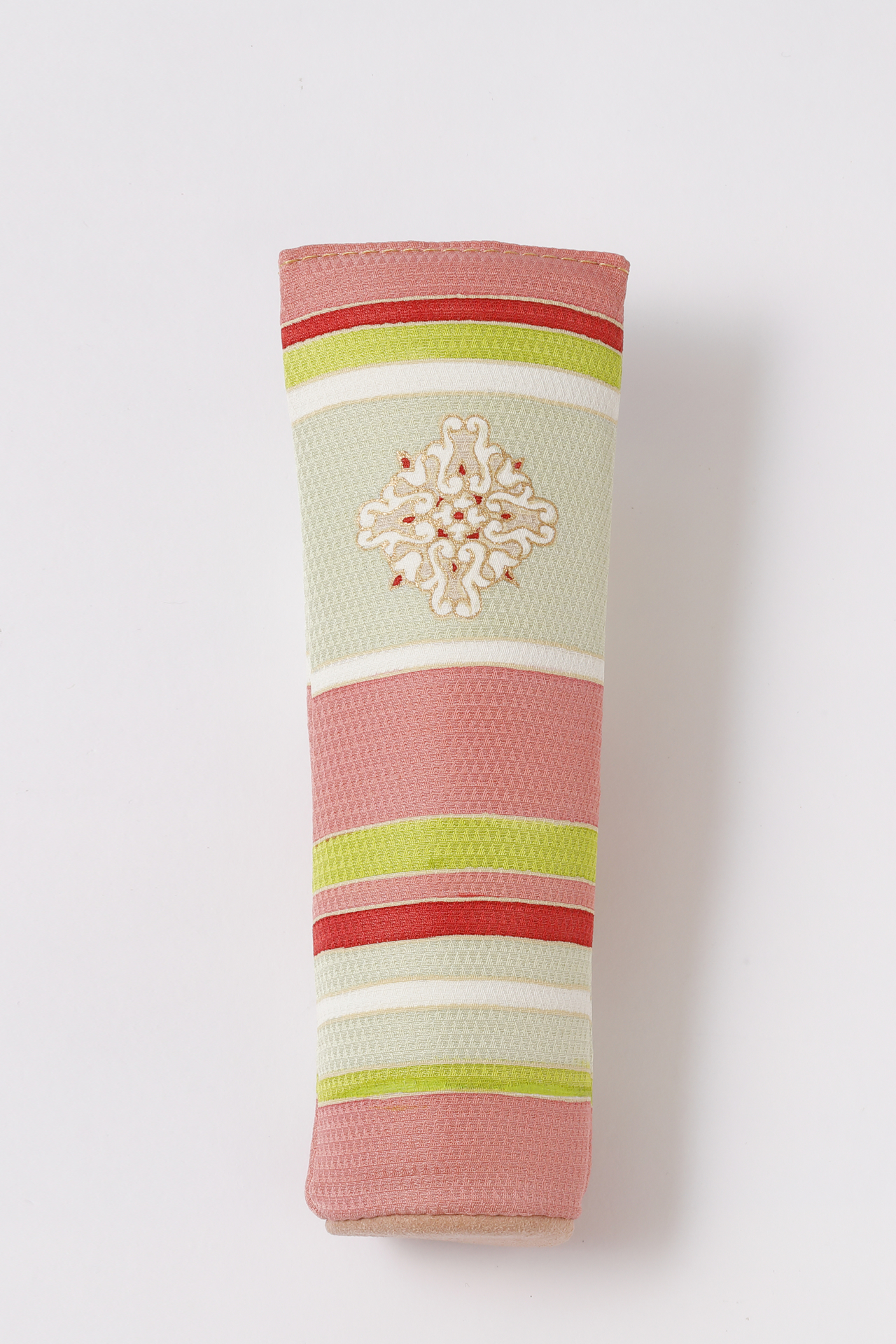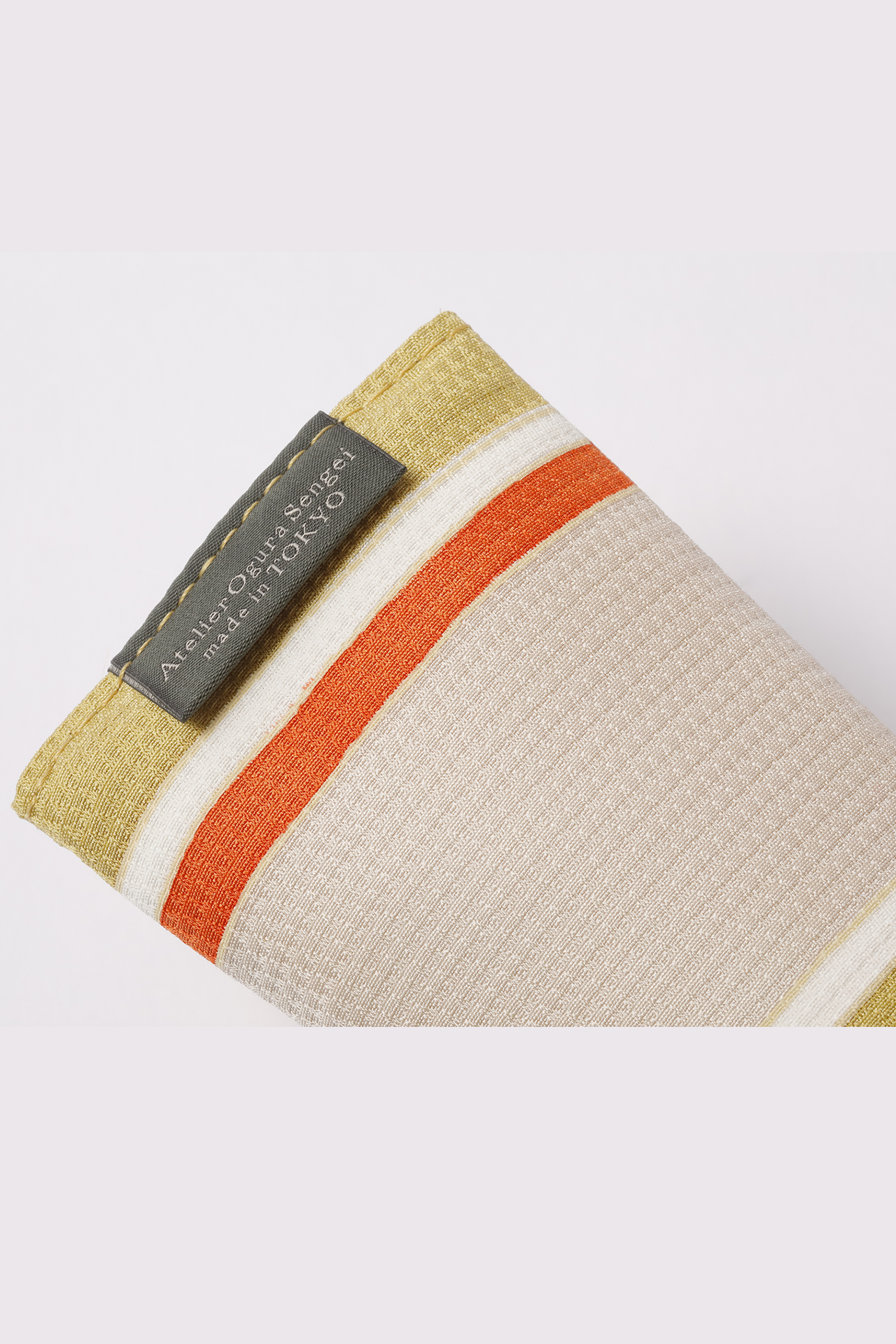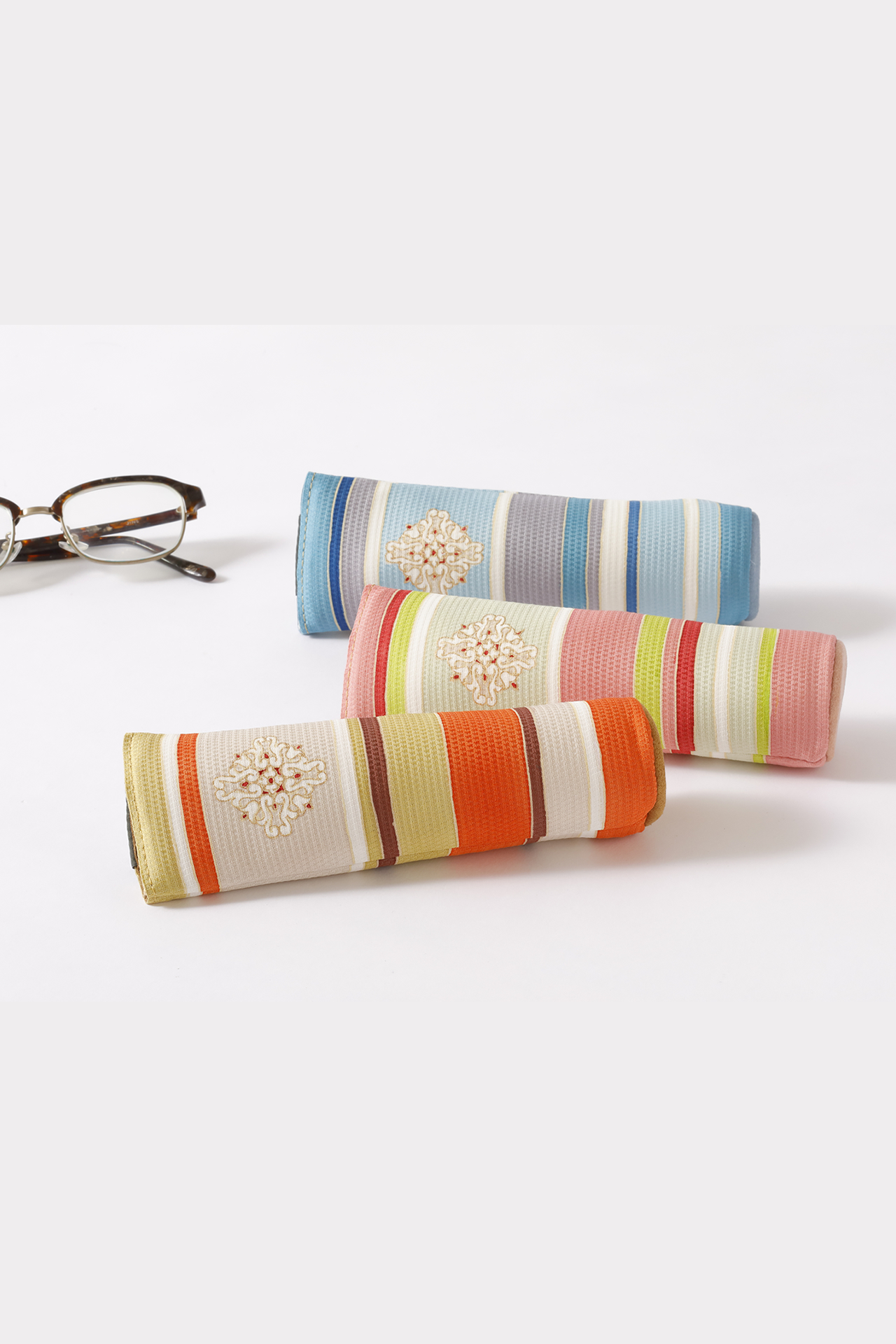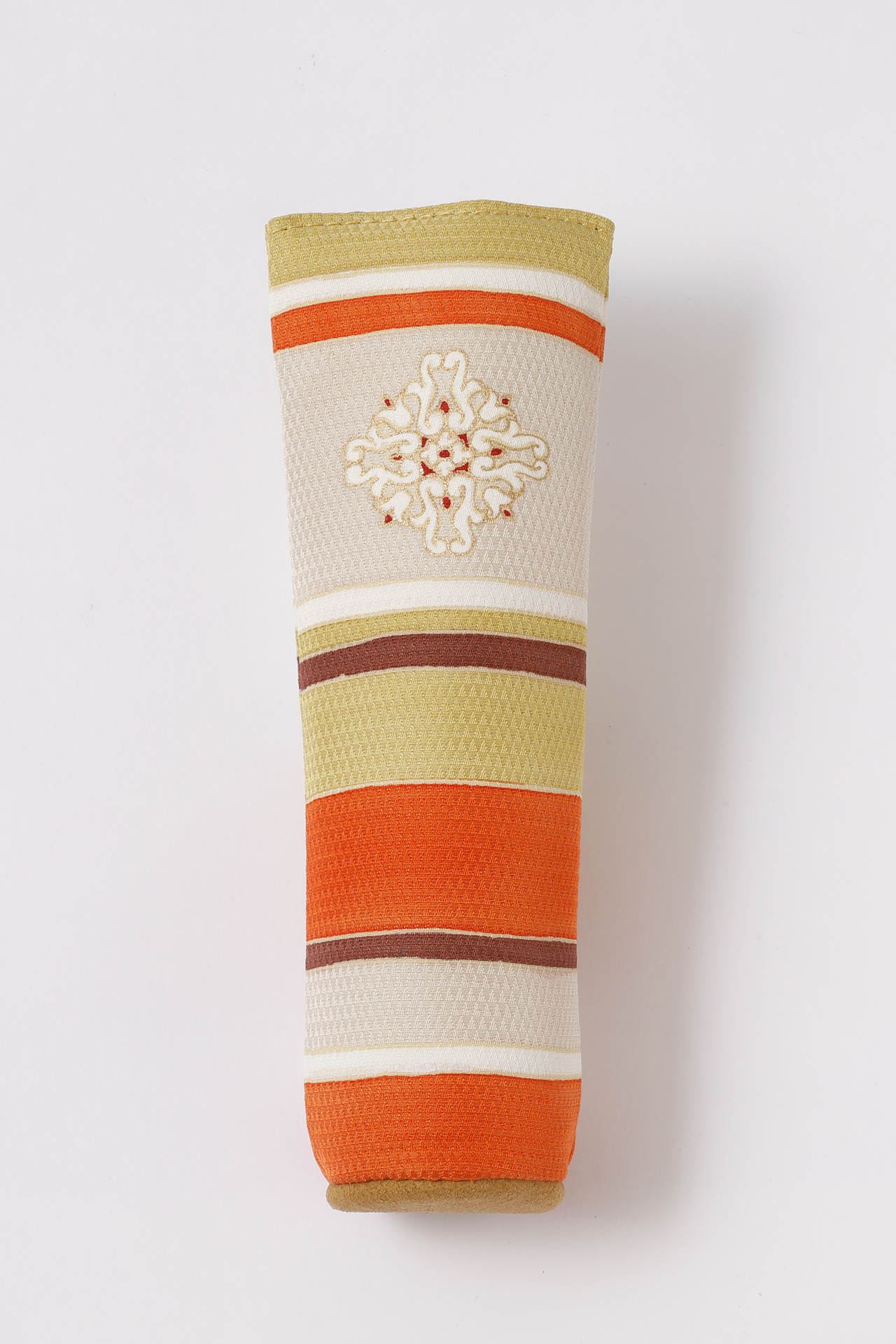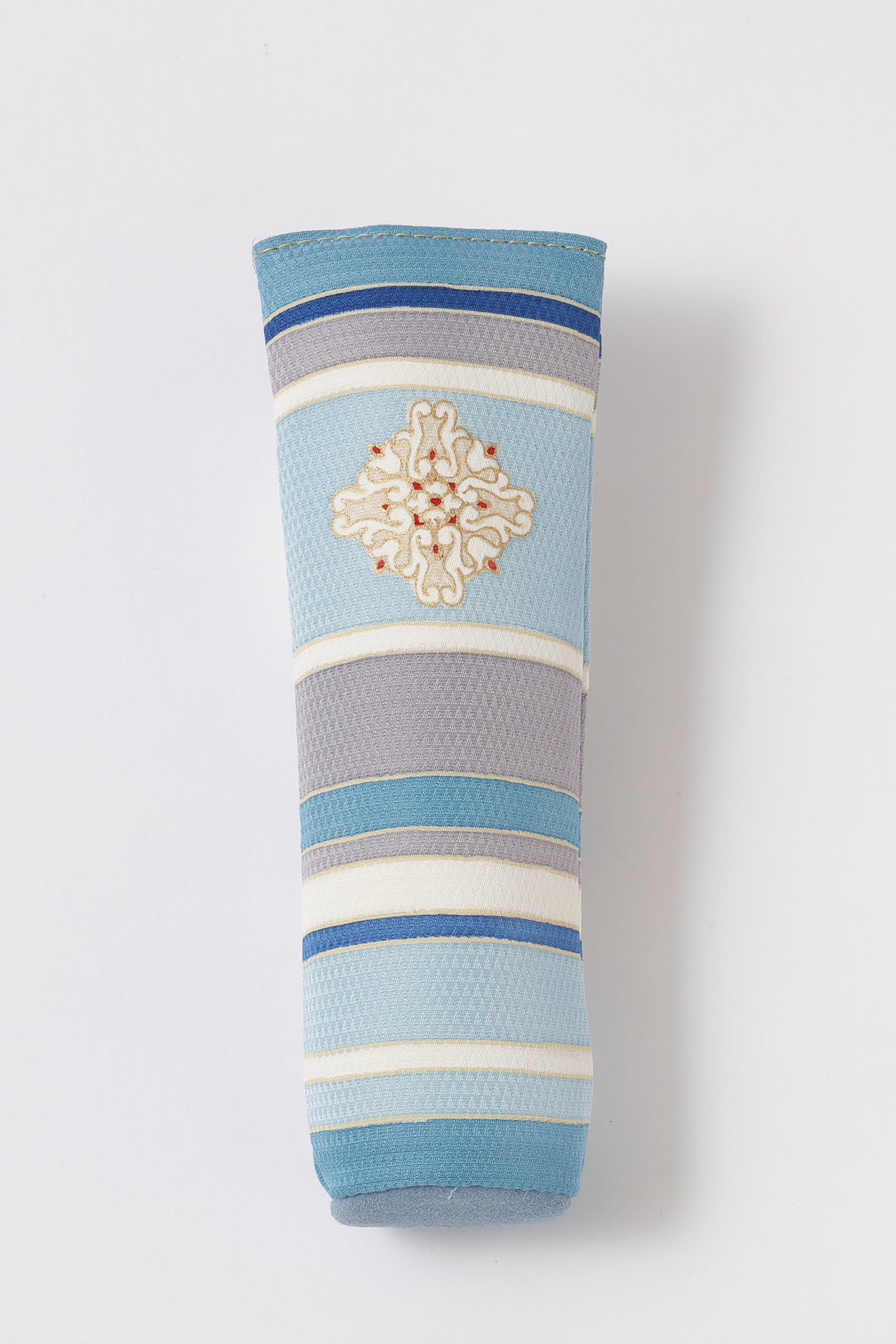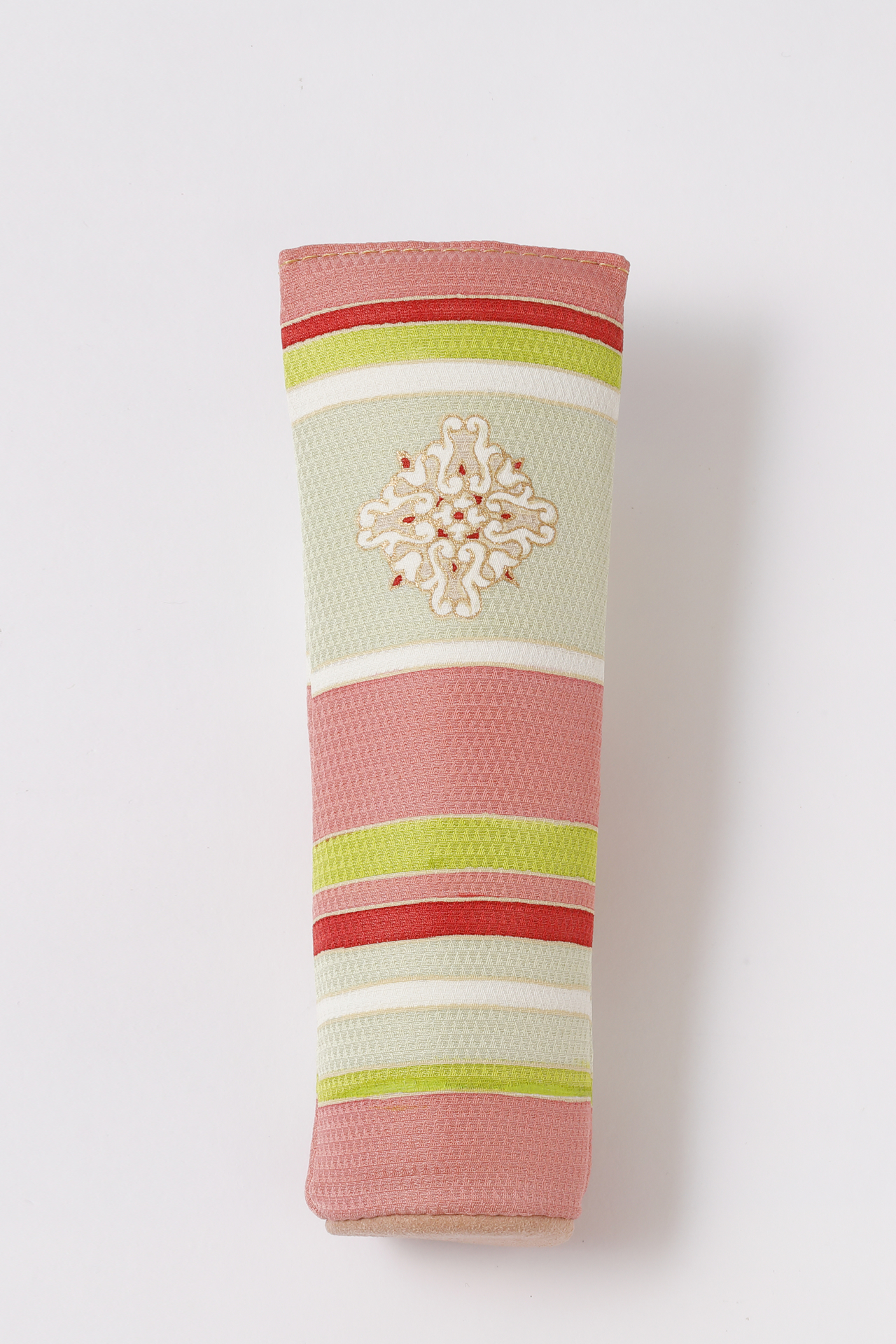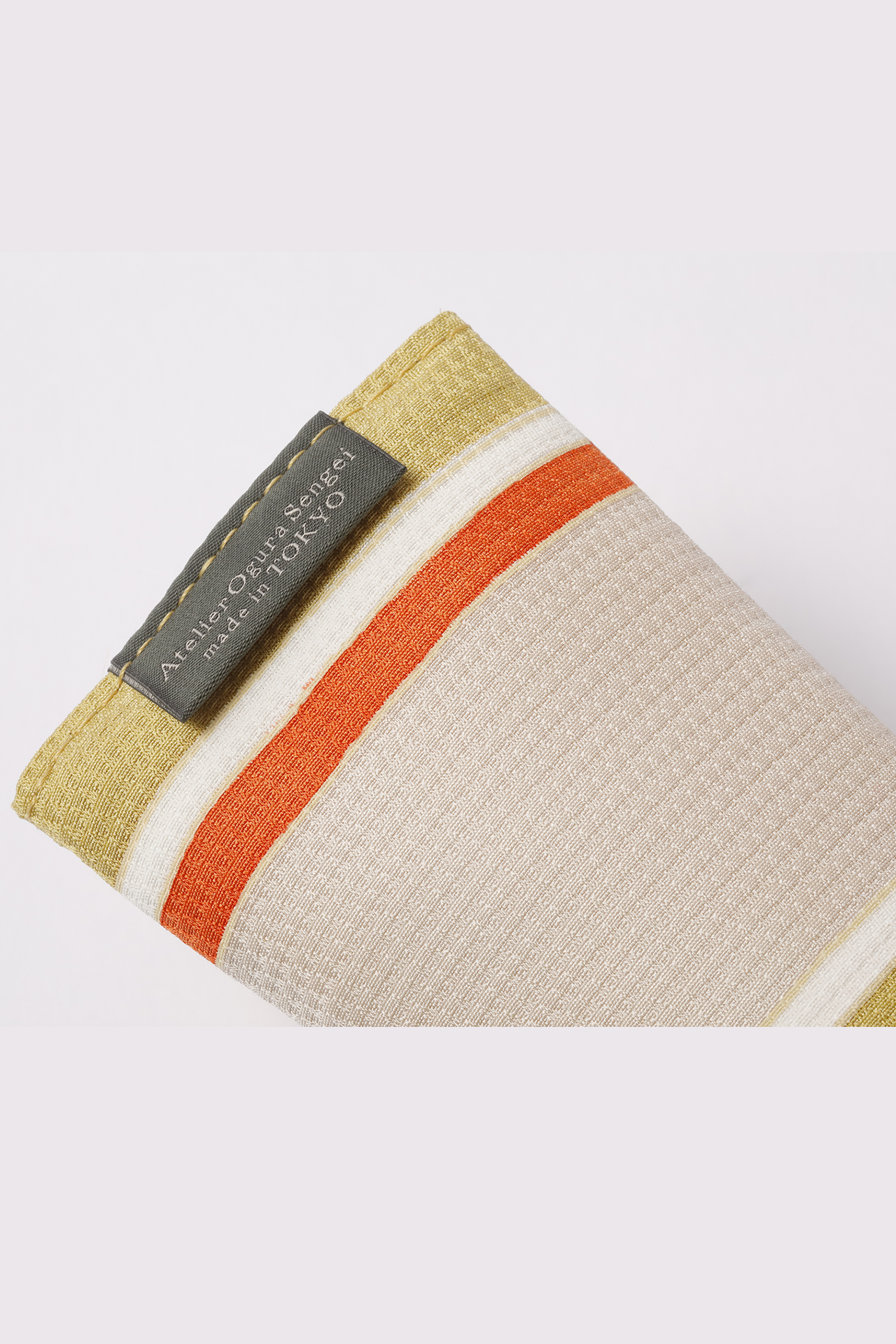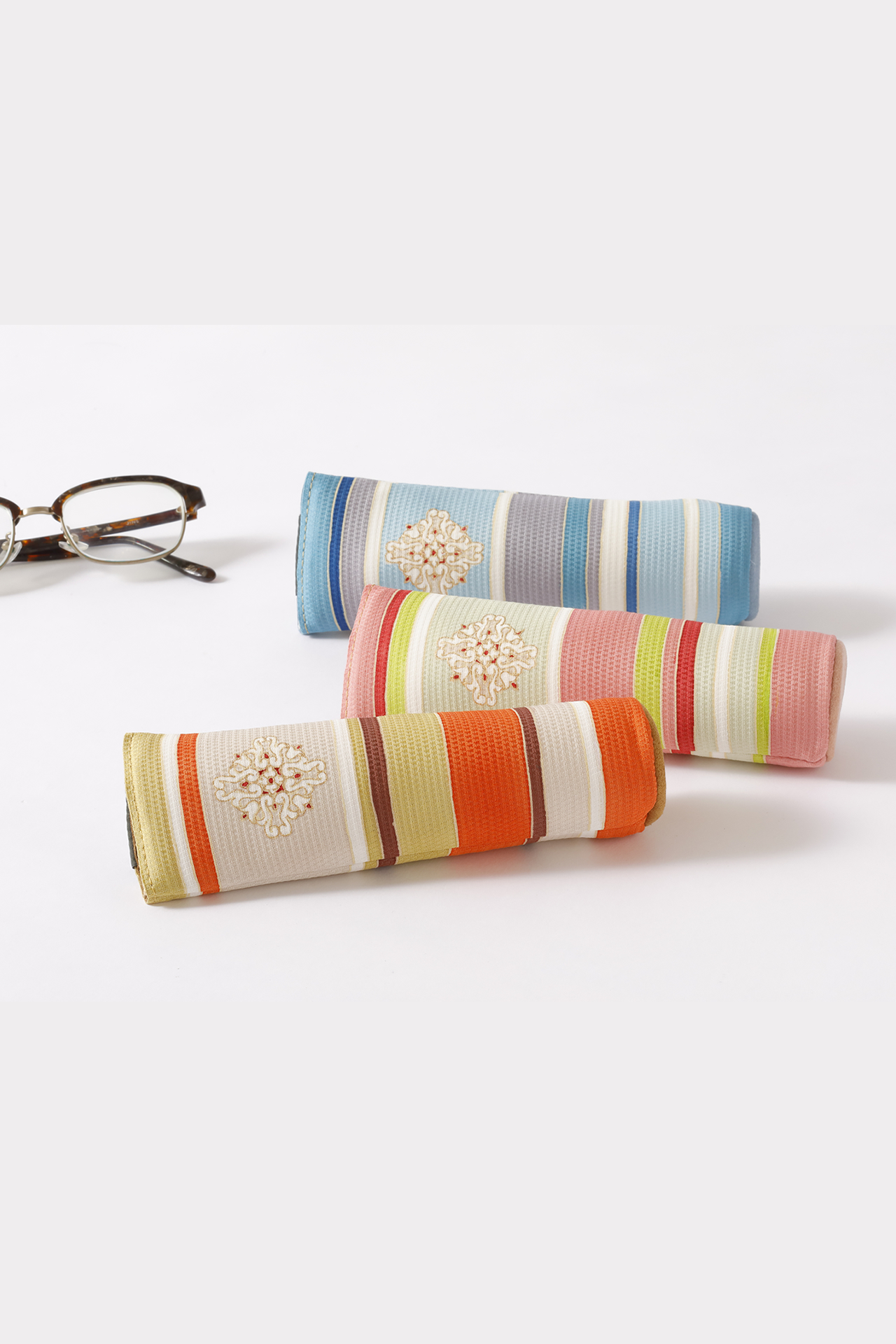 With the concept of "making yuzen accessible and usable",
this eyeglass case was carefully crafted
by a traditional yuzen craftsman
of hand-painted yuzen who also works on obi belts and kimonos.
The case is light and small enough to fit in a bag,
and the inside of the case is made of a cushion material
to cover glasses gently.
The cylindrical shape of the case makes it
easy to hold and put in and out.
By decorating the luxurious hand-painted yuzen border pattern
with symbolic patterns of Takashi Ogura, a traditional craftsman,
the case appeals to those who seek novelty in Japanese culture
and taste,
as well as to those overseas travelers
who are interested in traditional Japanese crafts
and prefer "wa" that matches with modern lifestyle.
Leading Glass Case irodori
Atelier Ogura Sengei
Leading Glass Case irodori

Type: 3 types in total: "Walnut", "Momo (Peach)", and "Ao (Blue)"
Material: Outer fabric: 100% silk, lining: synthetic suede
Size: W70xH175xD45mm, approx. 30g
Suggested retail price: ¥16,500 each
<Click here to purchase>
*The information on this site is as of June 2023.
*Sizes, colours and shapes of the actual products may differ slightly as they are
handmade.
*Product specifications and suggested retail prices may change without prior notice.