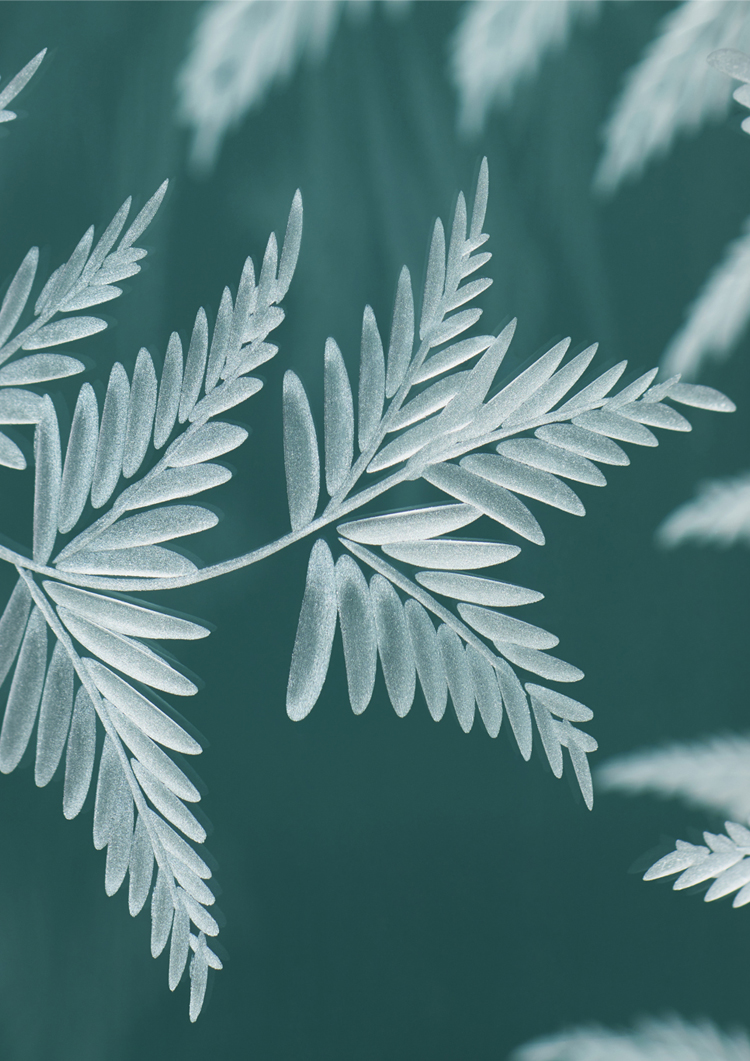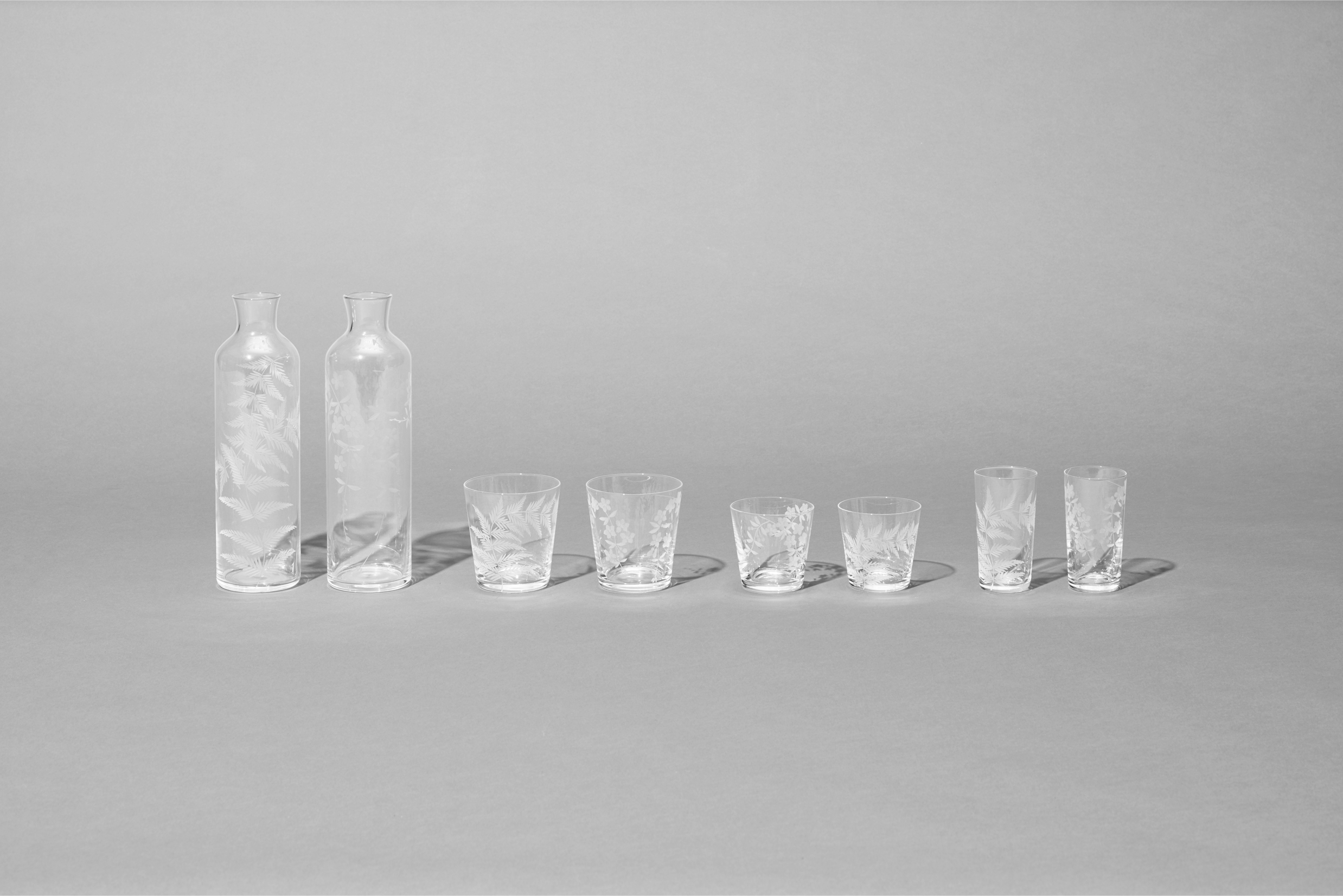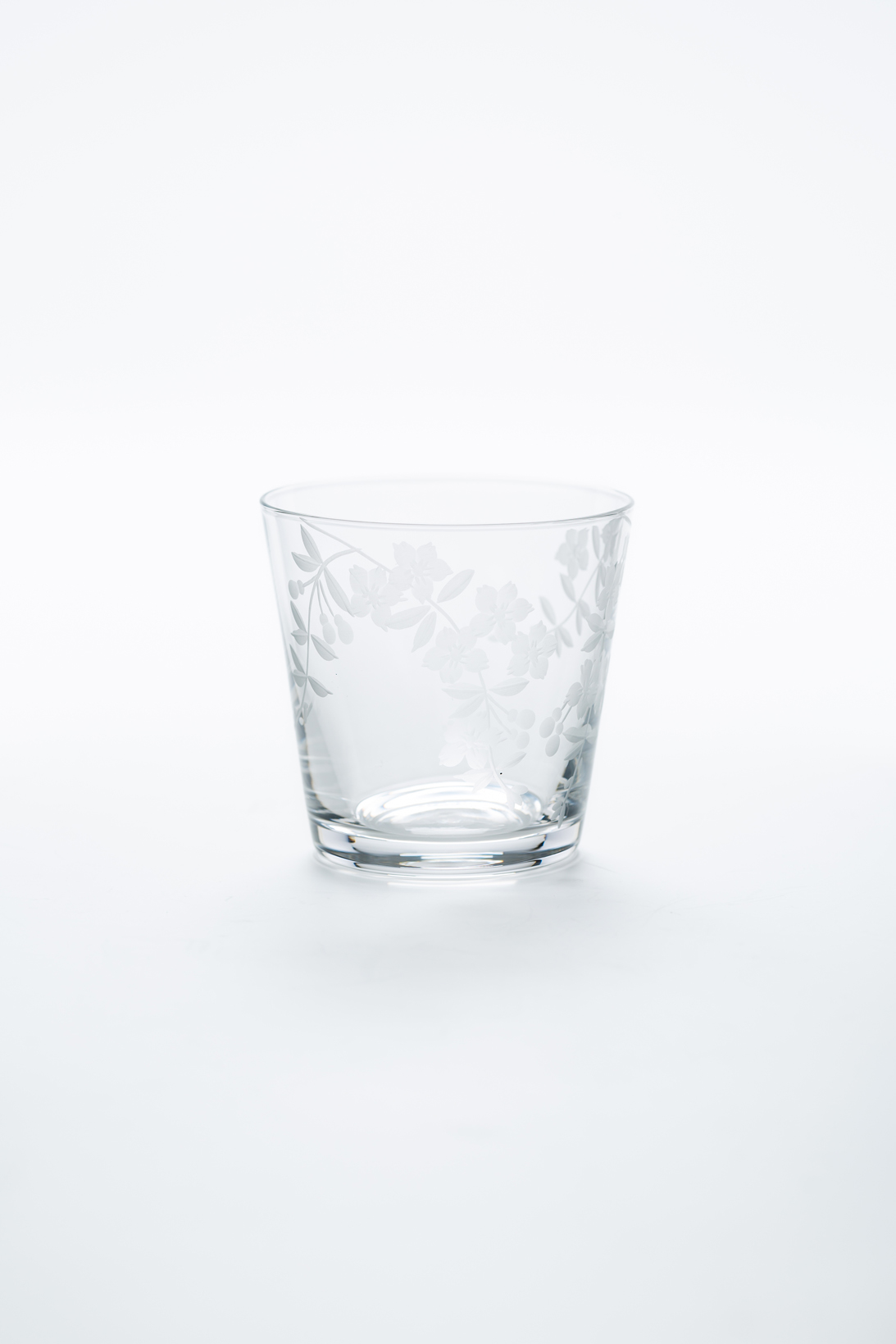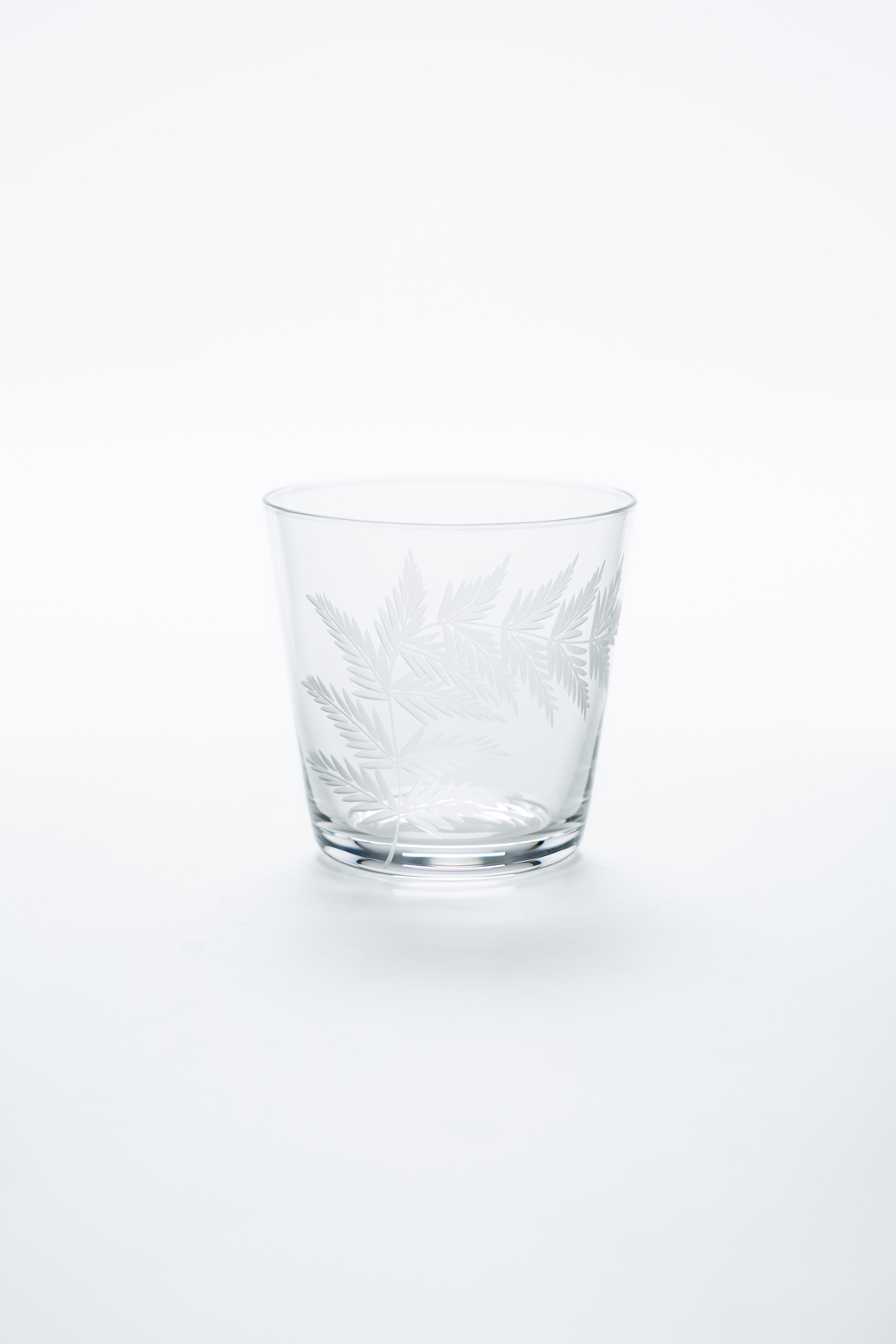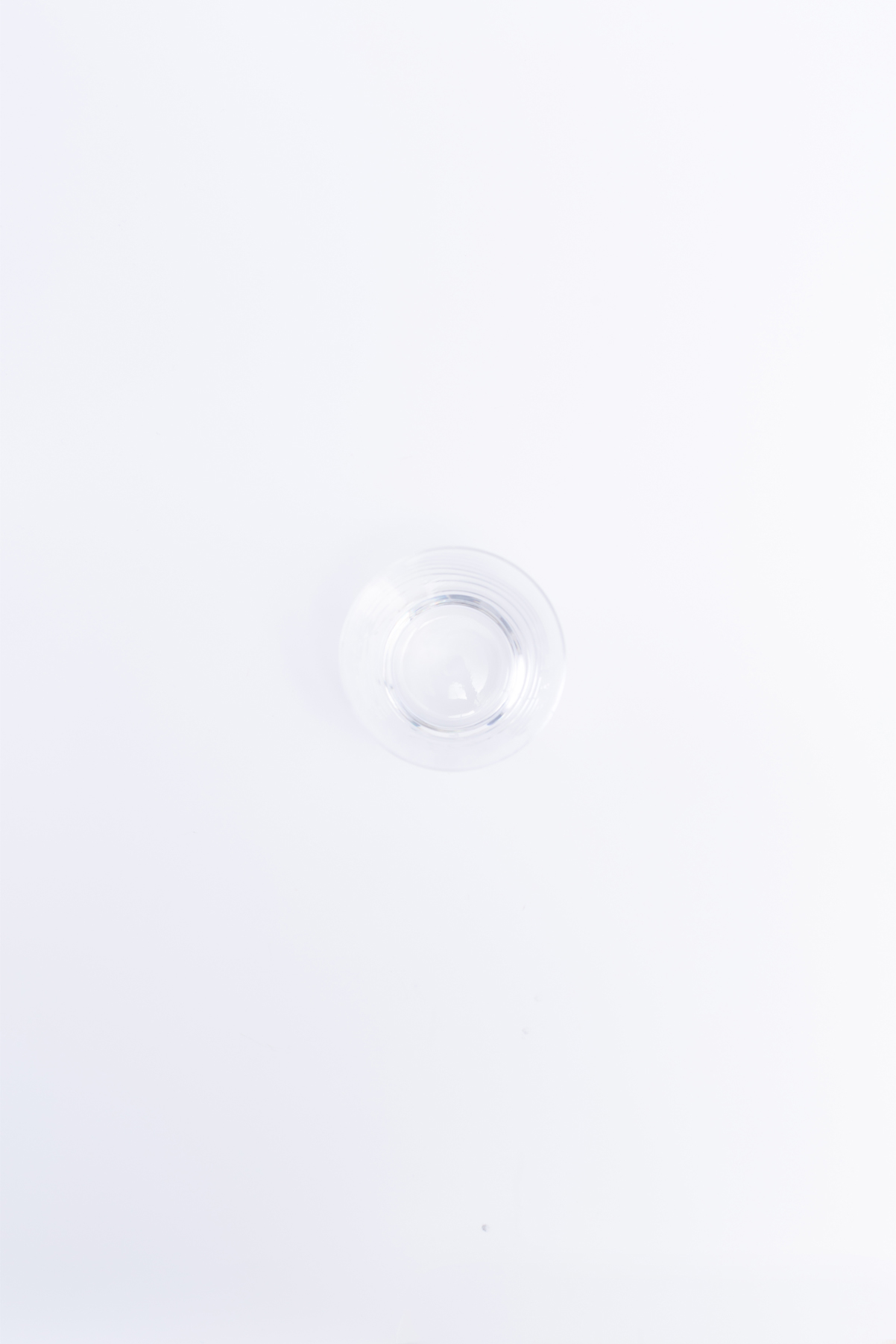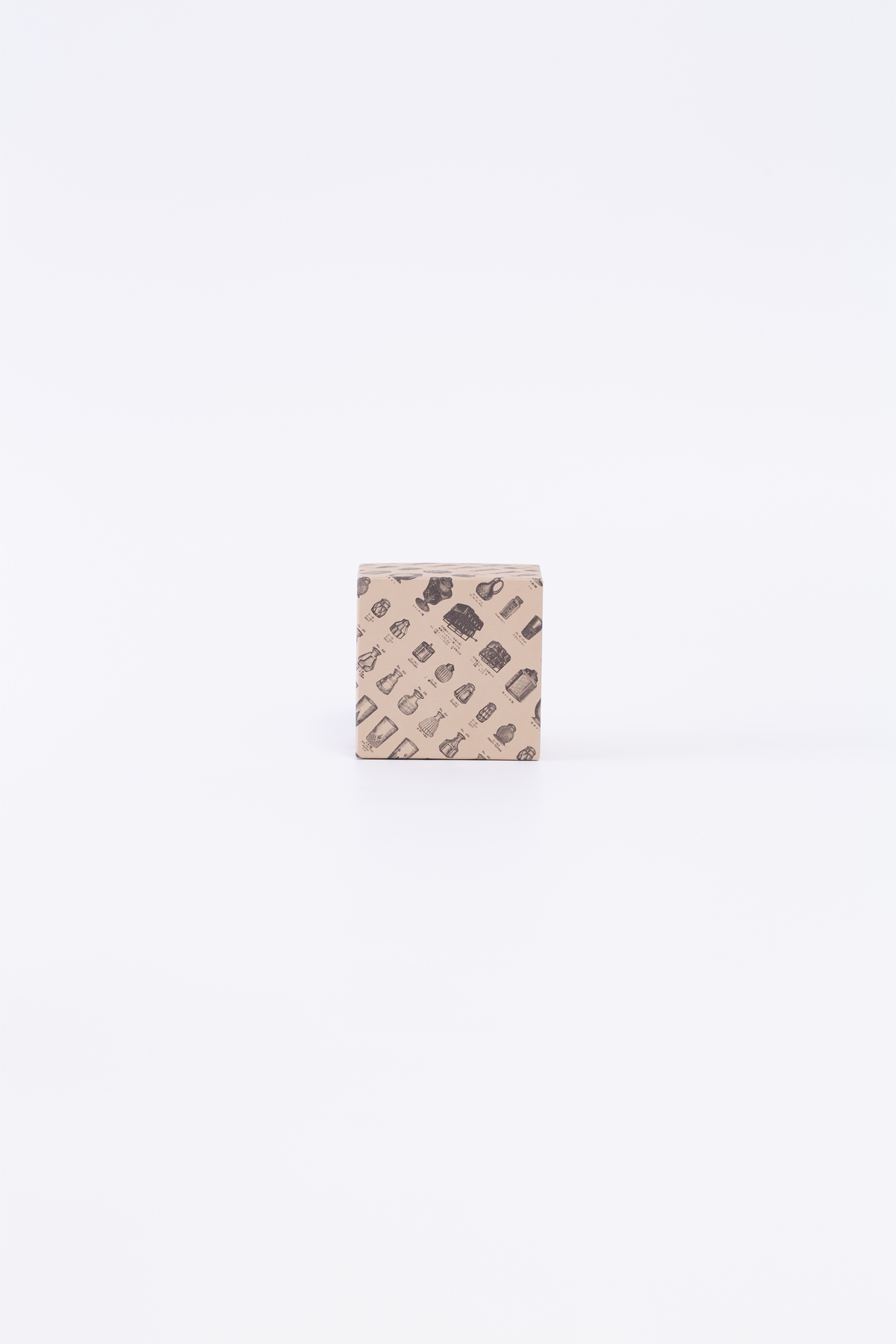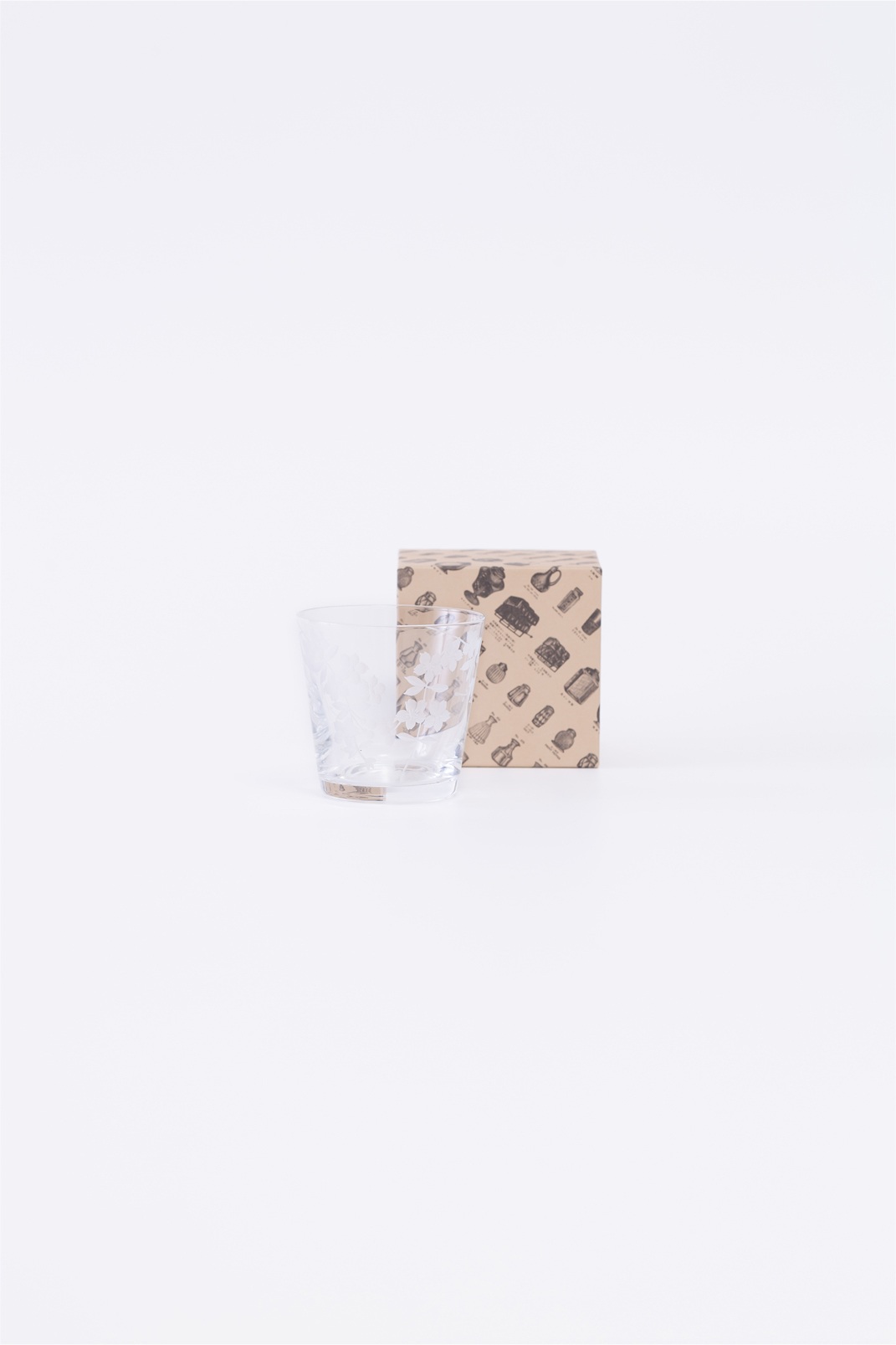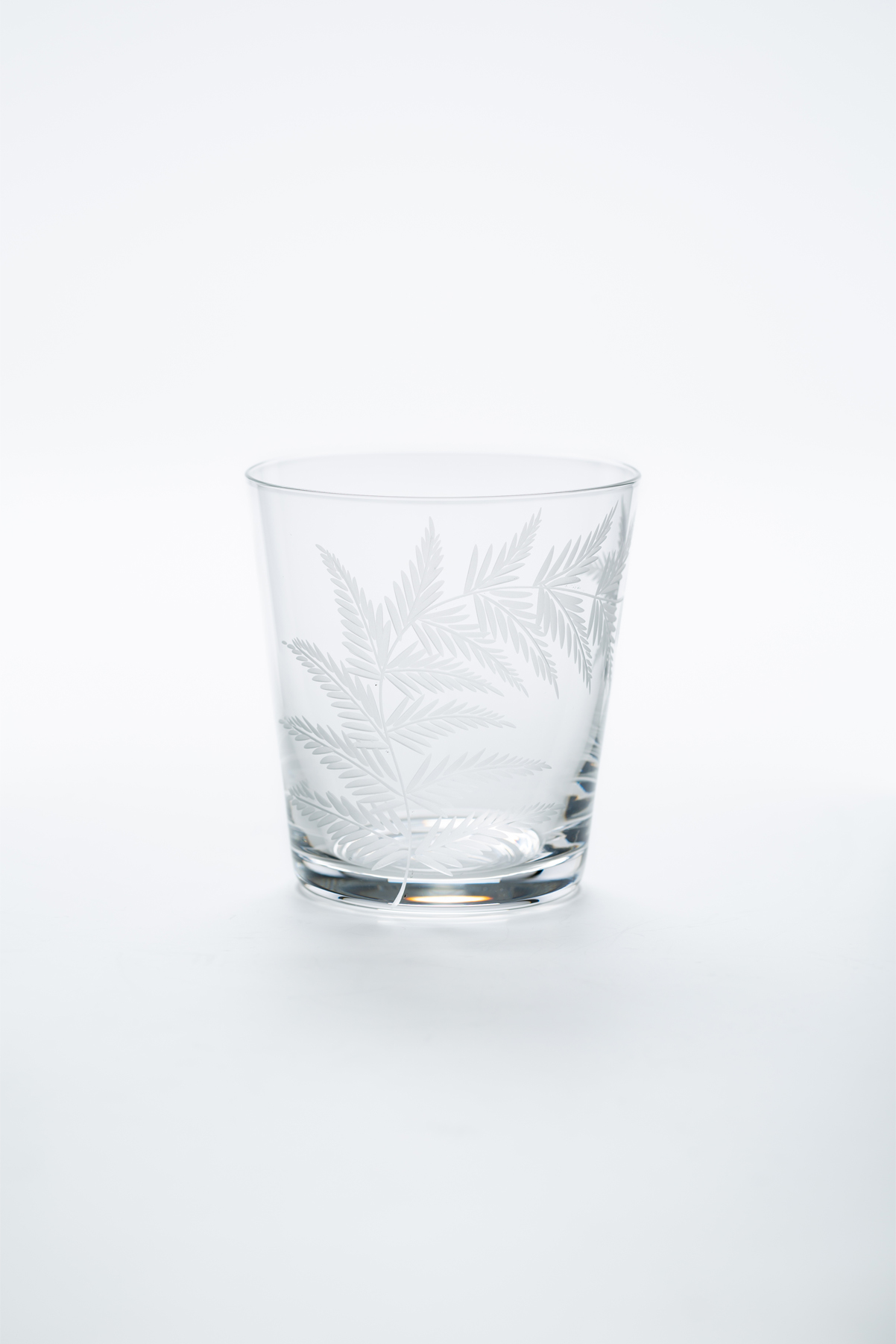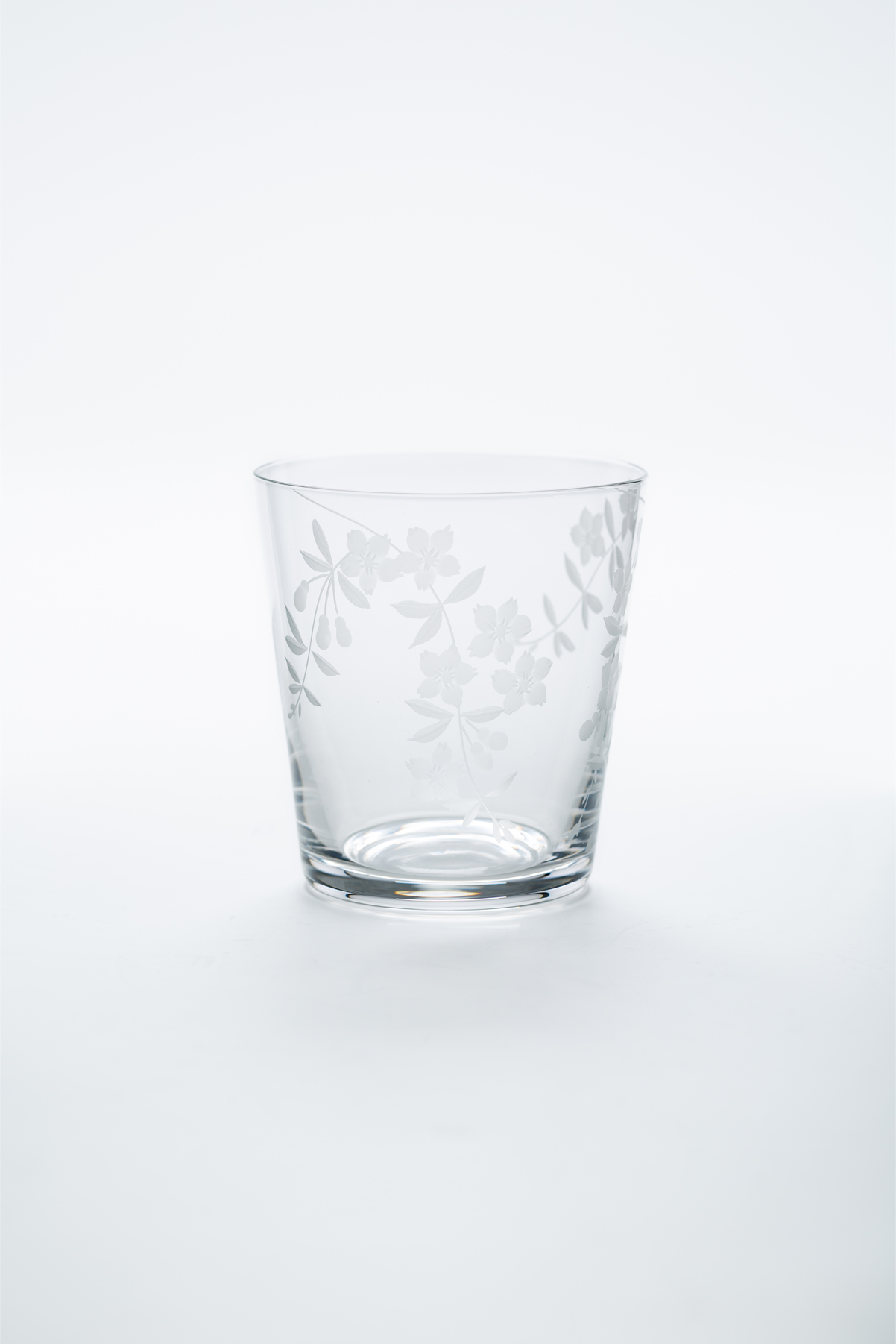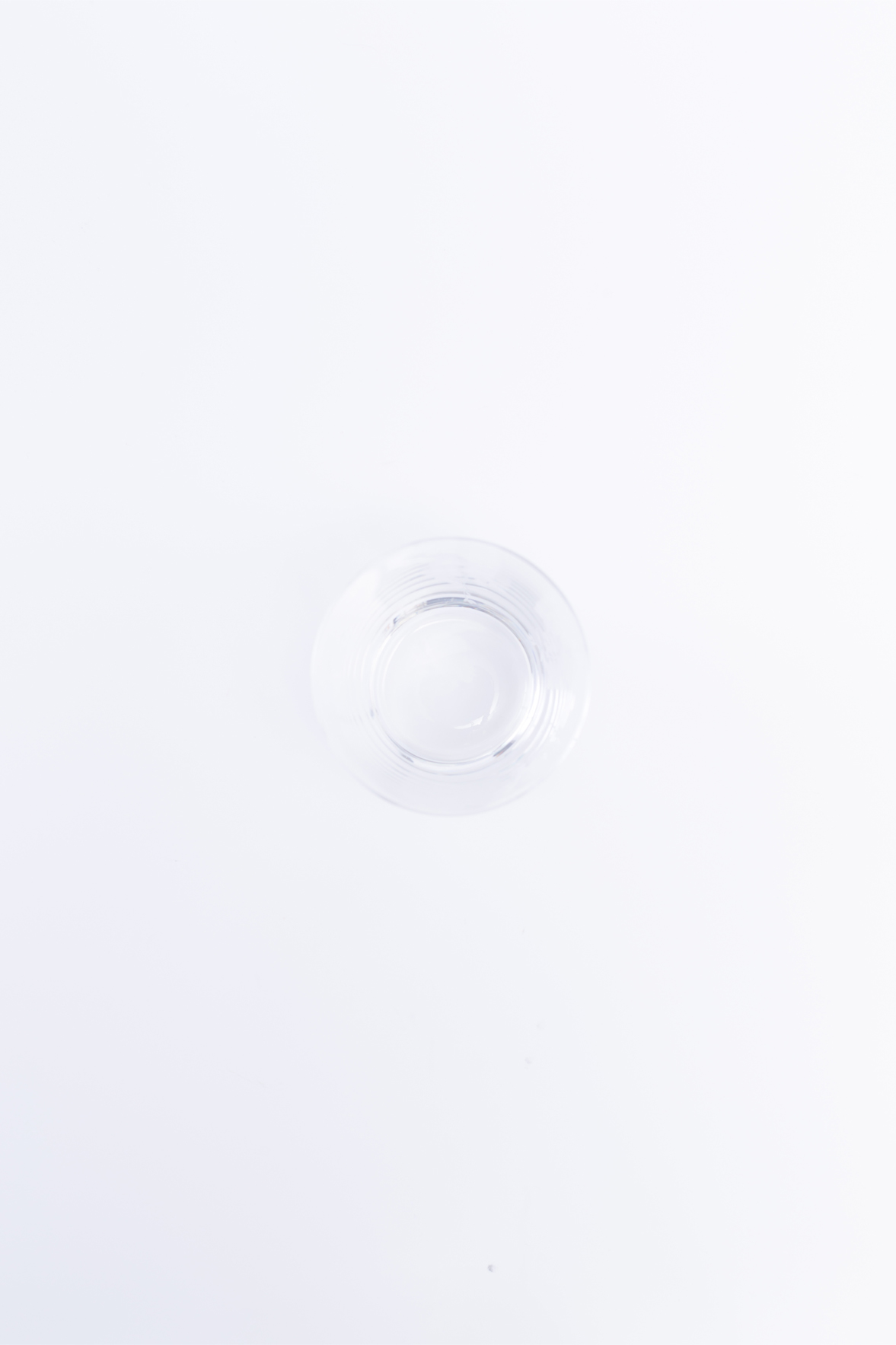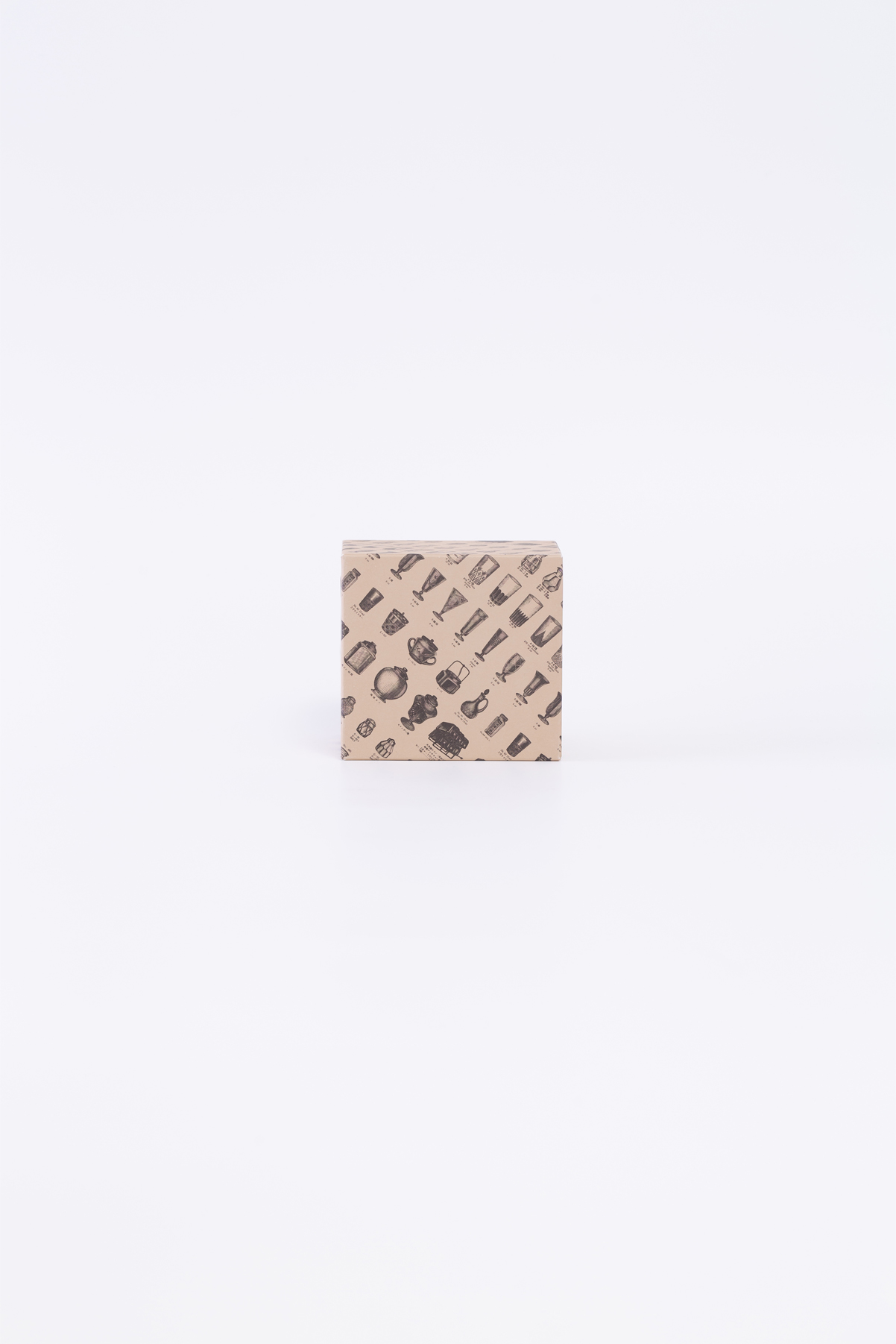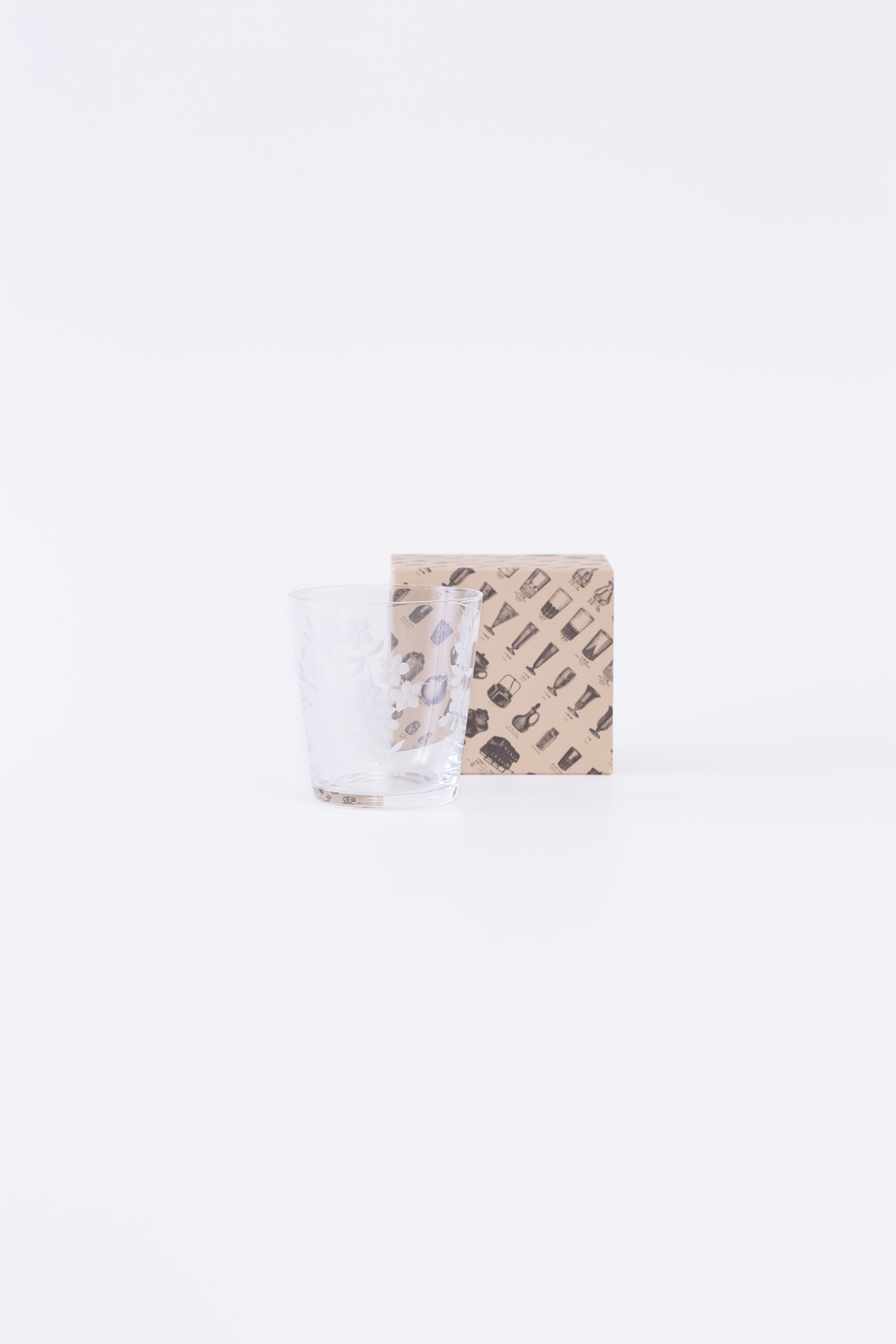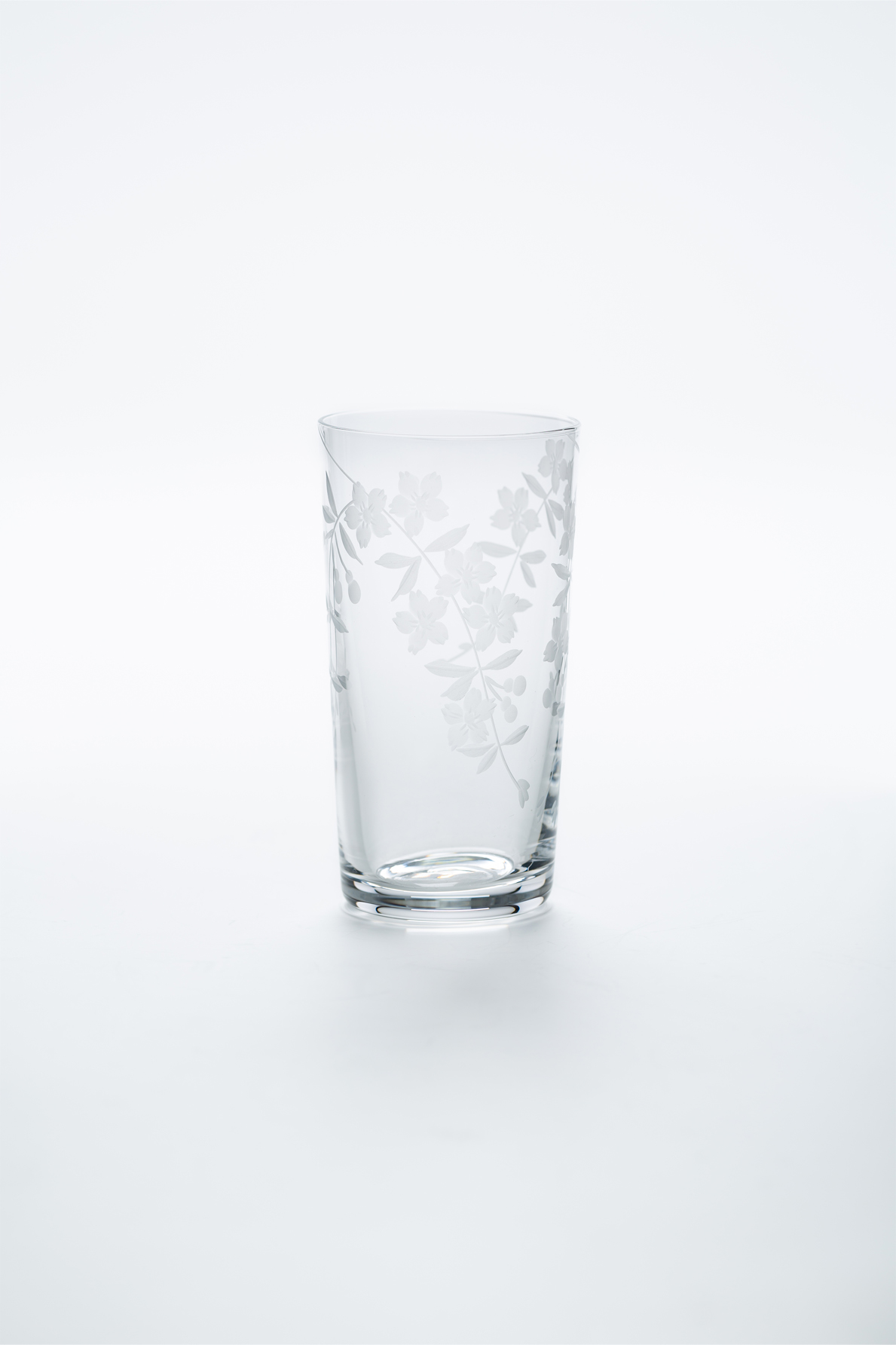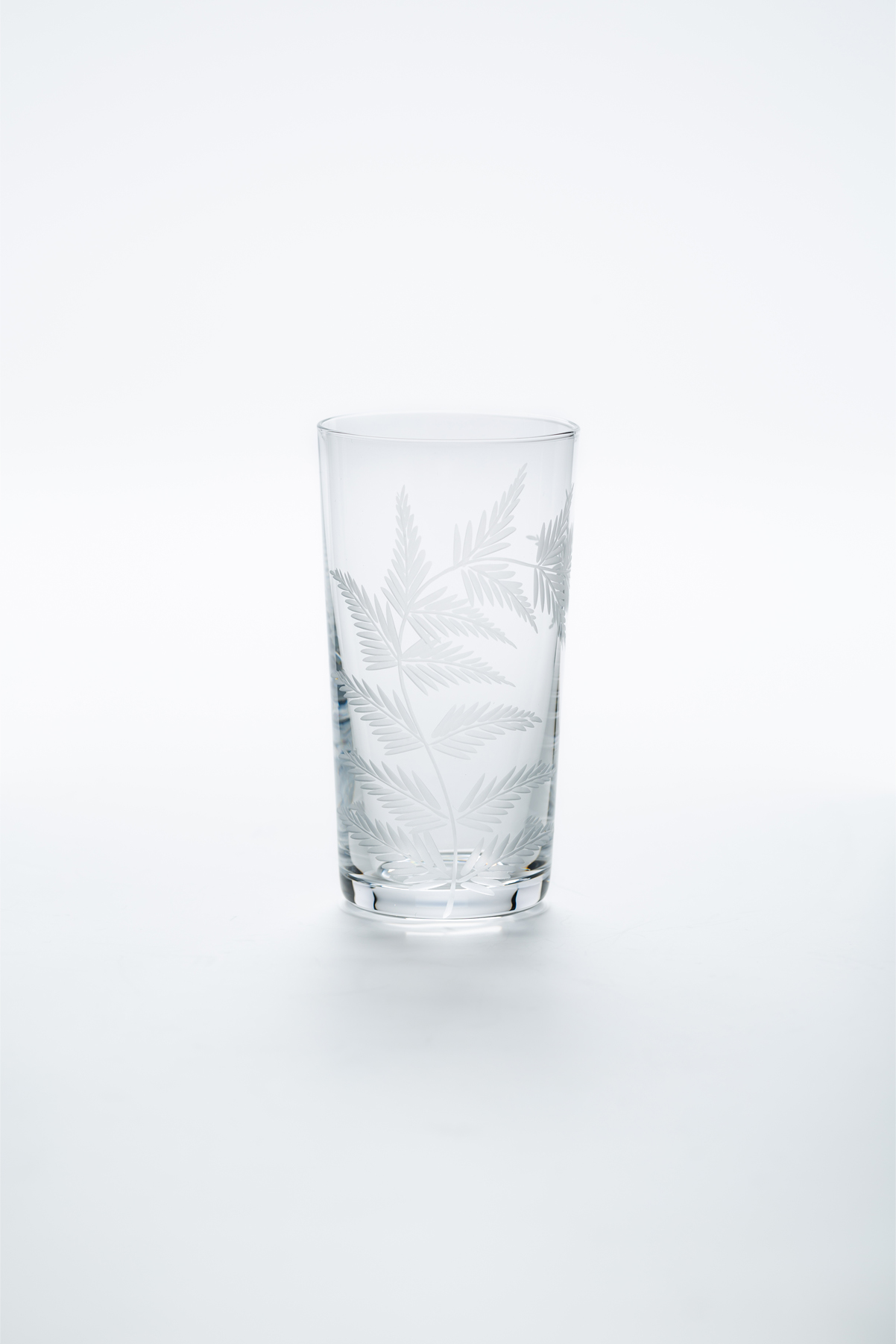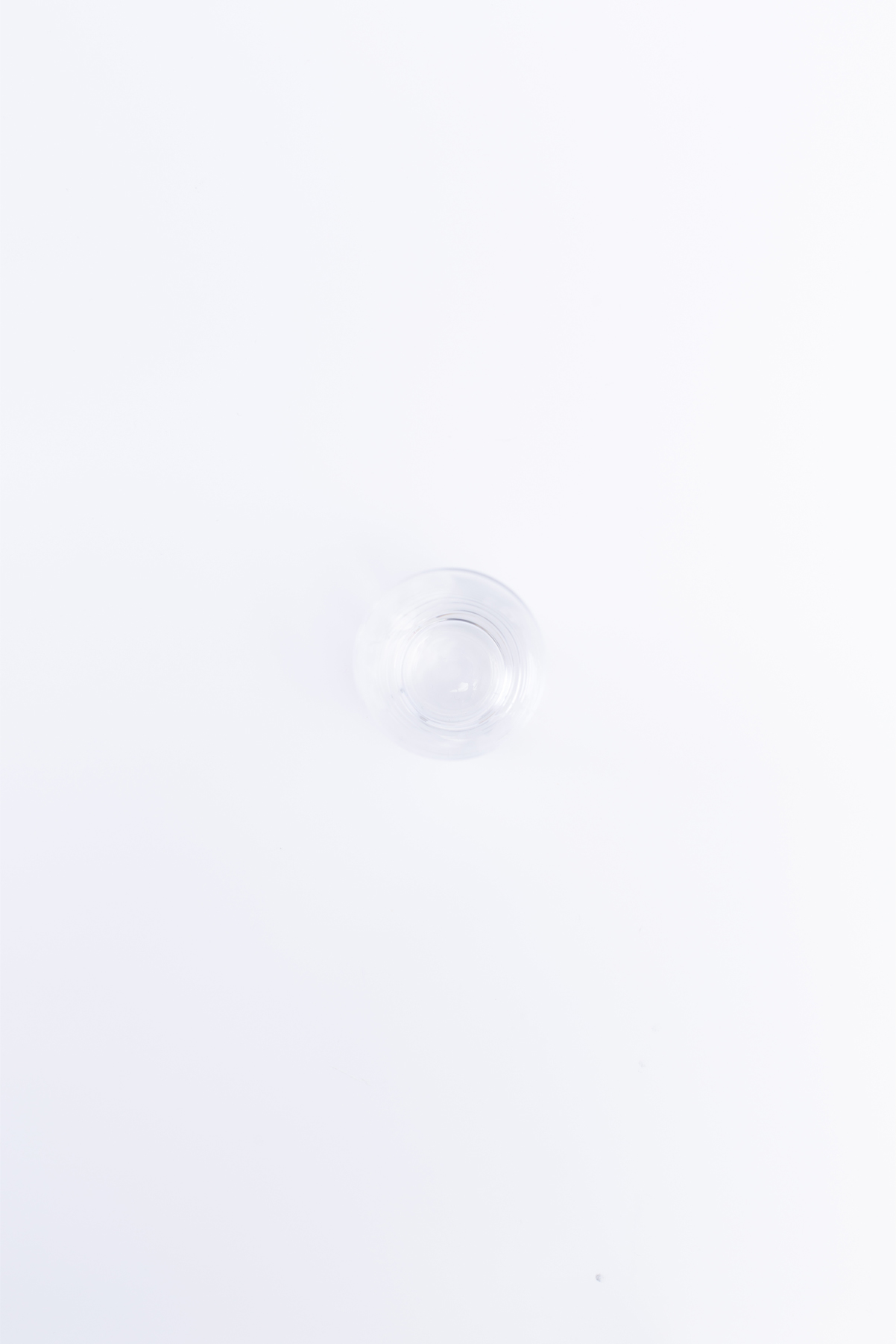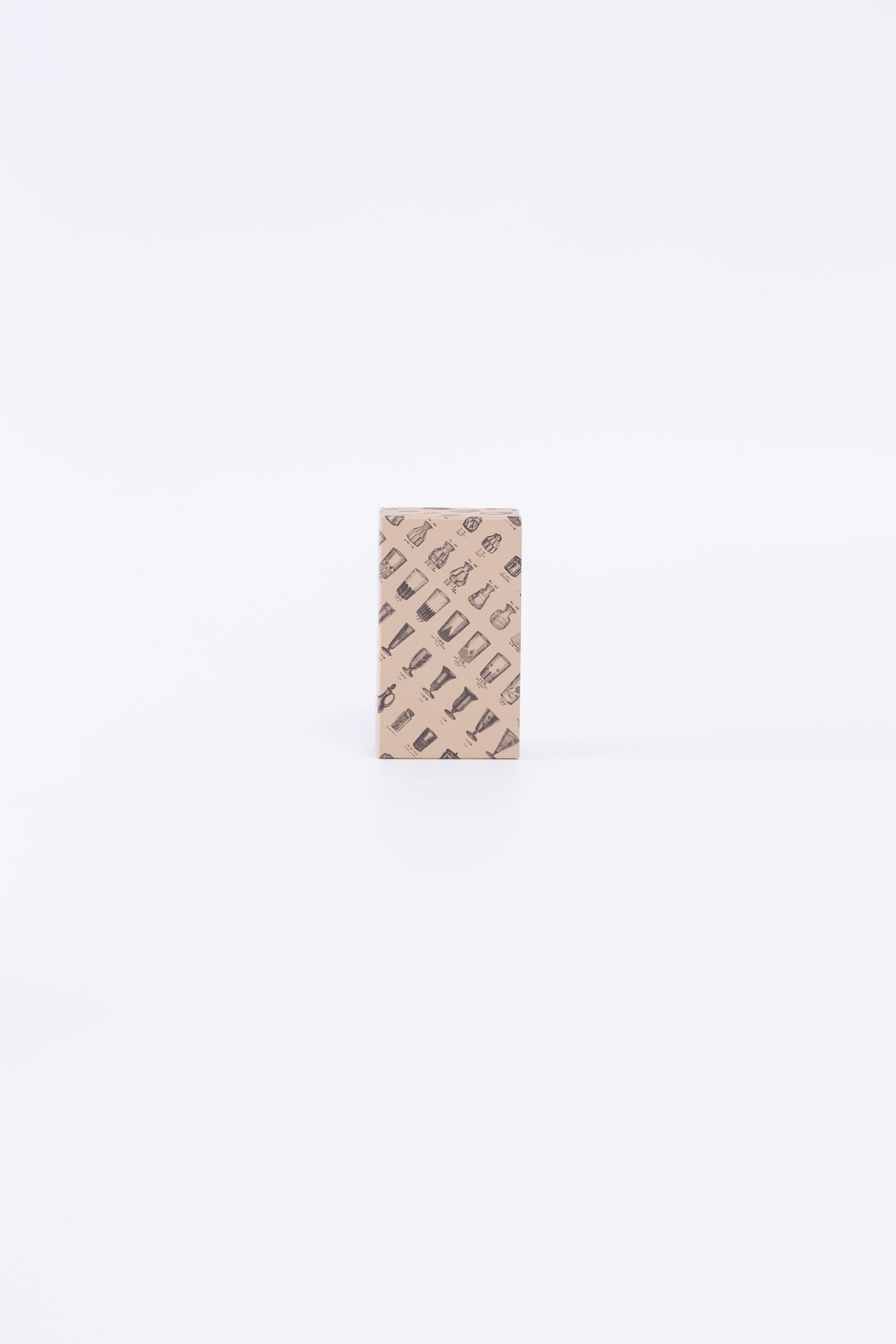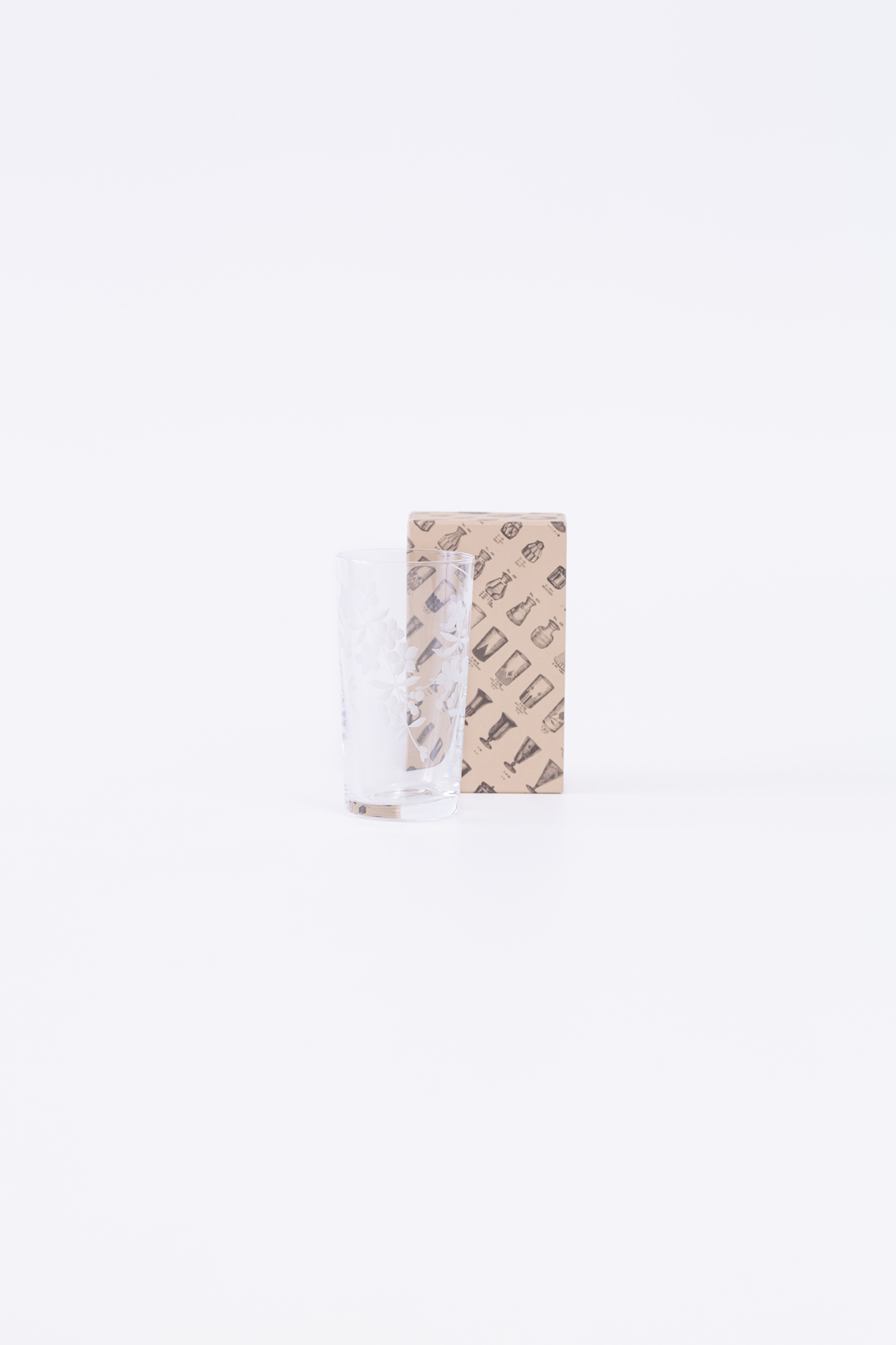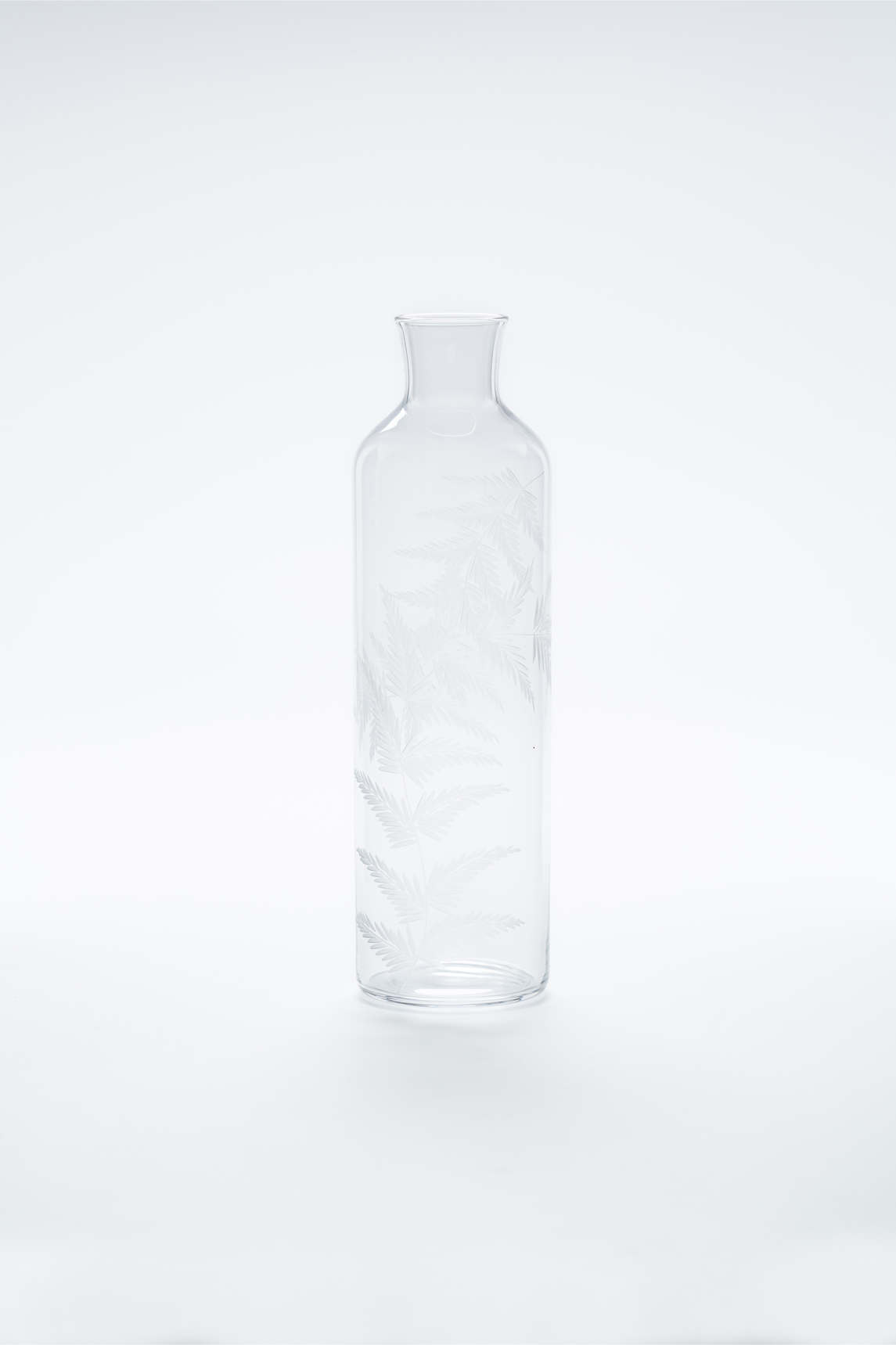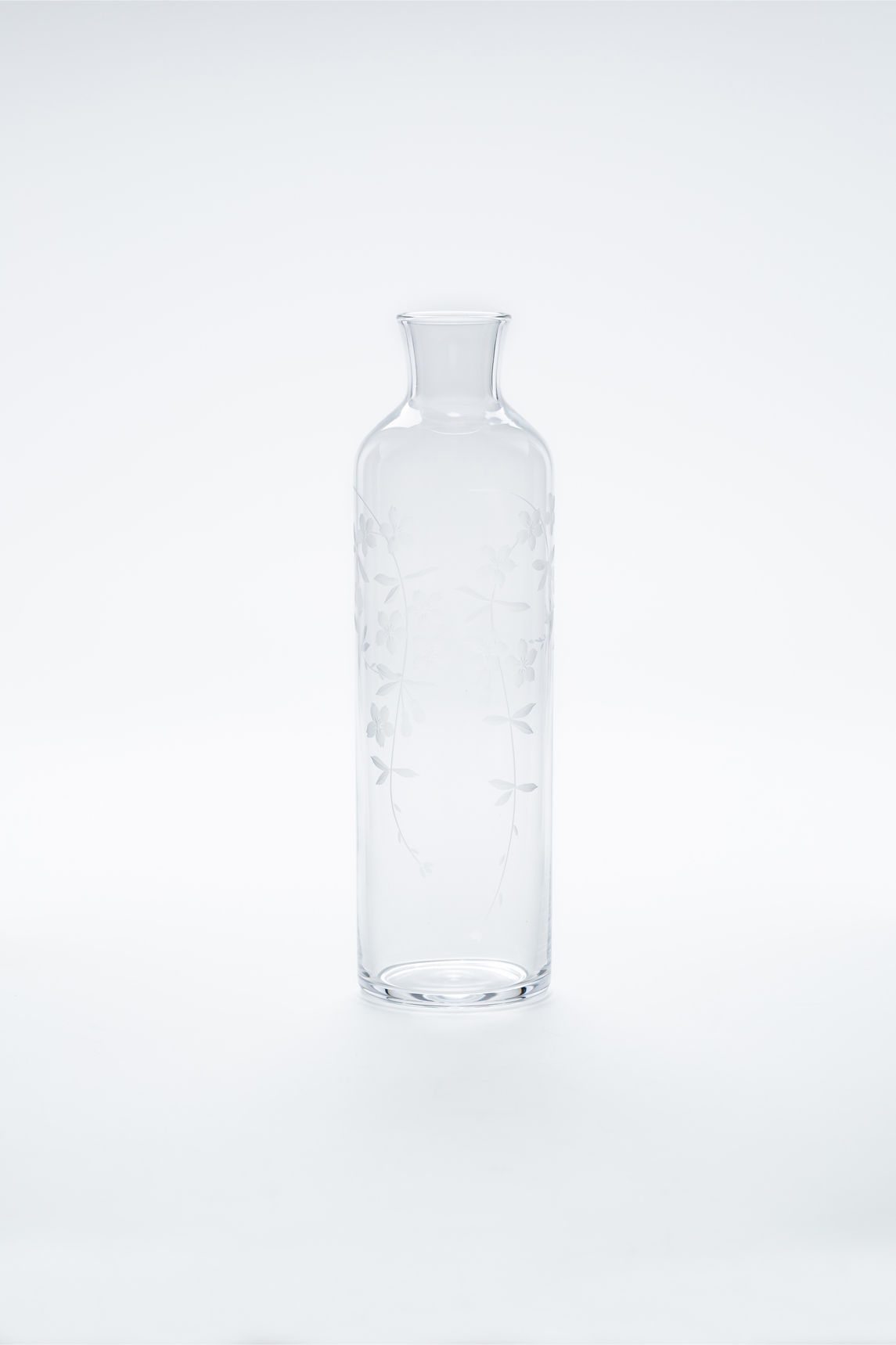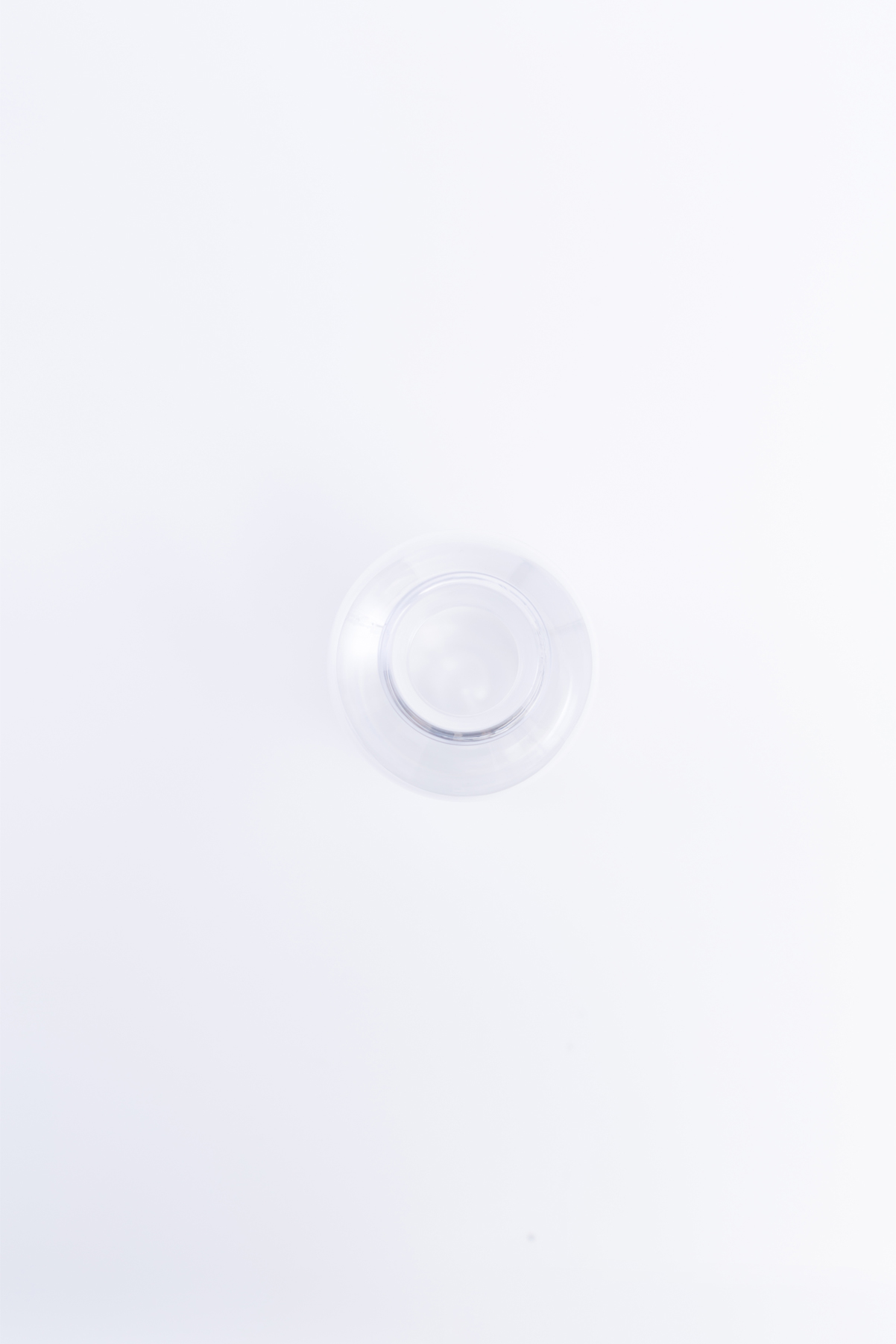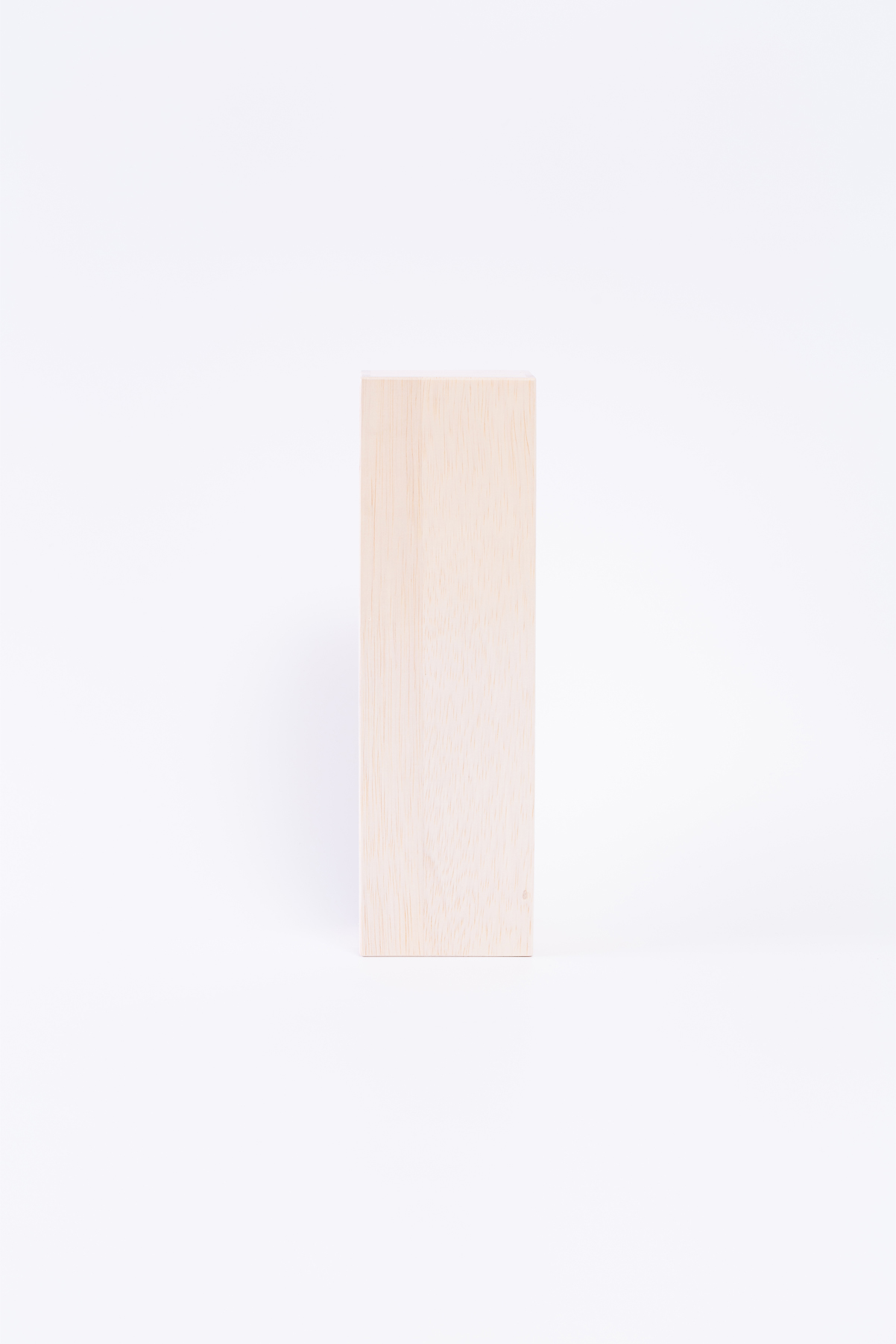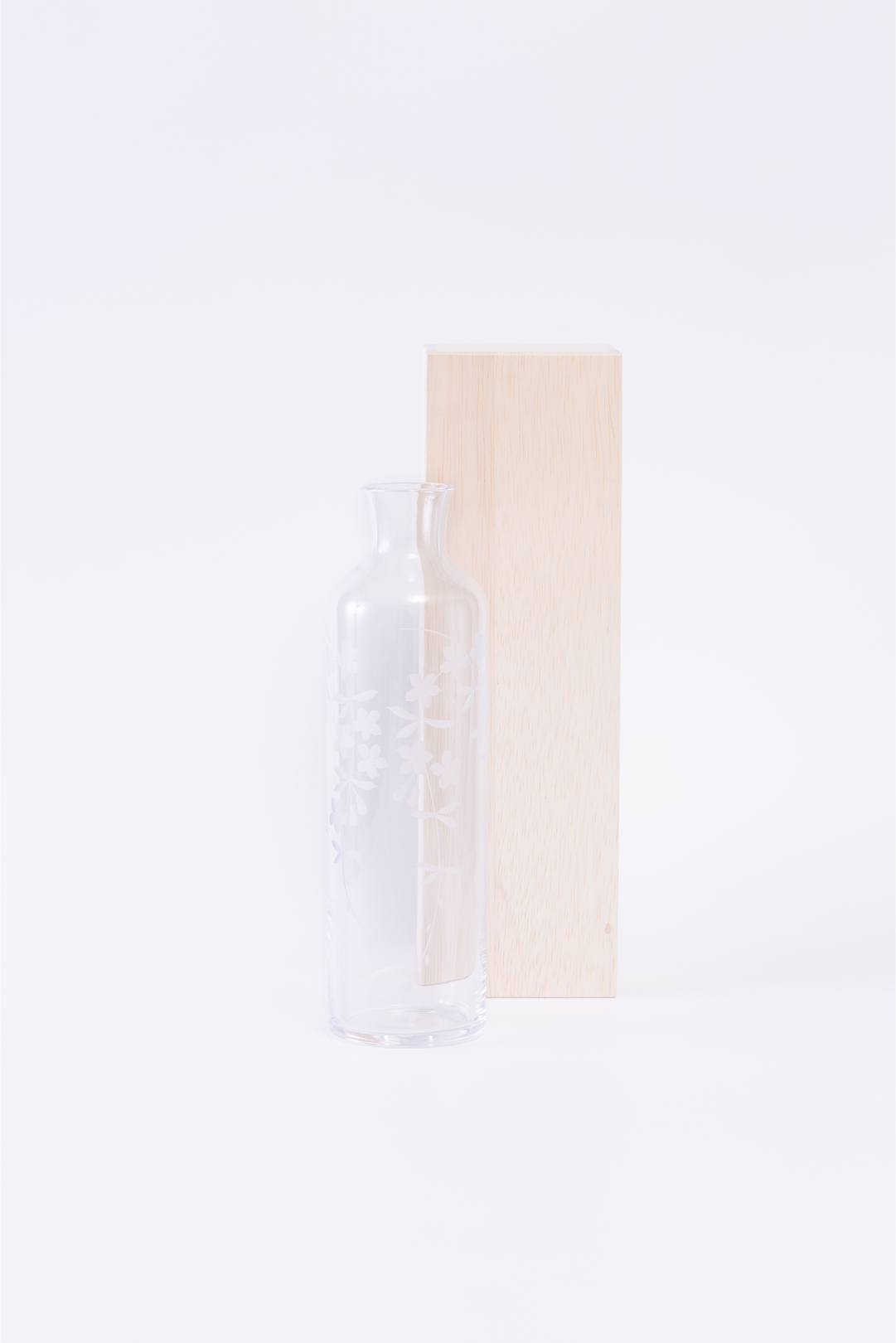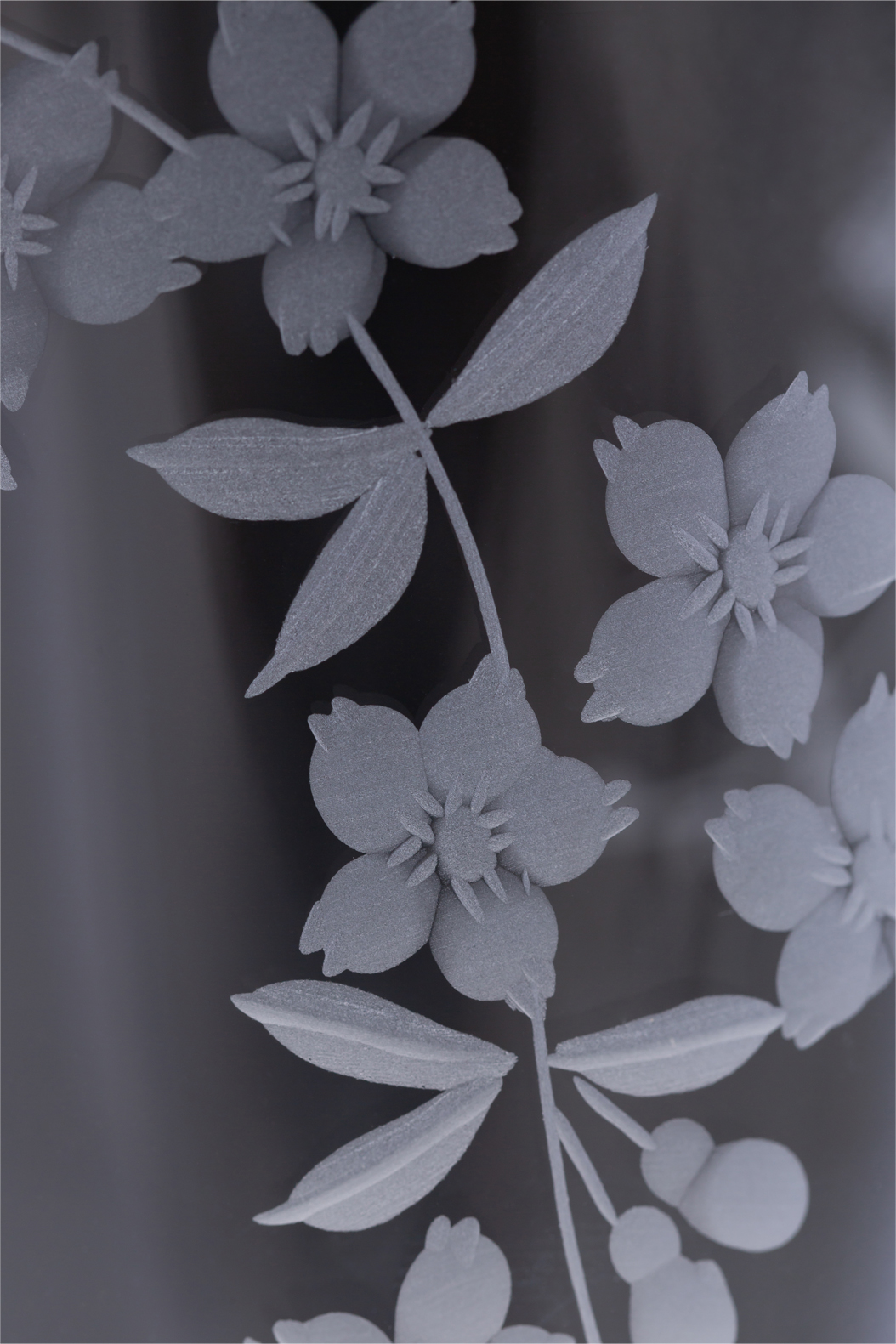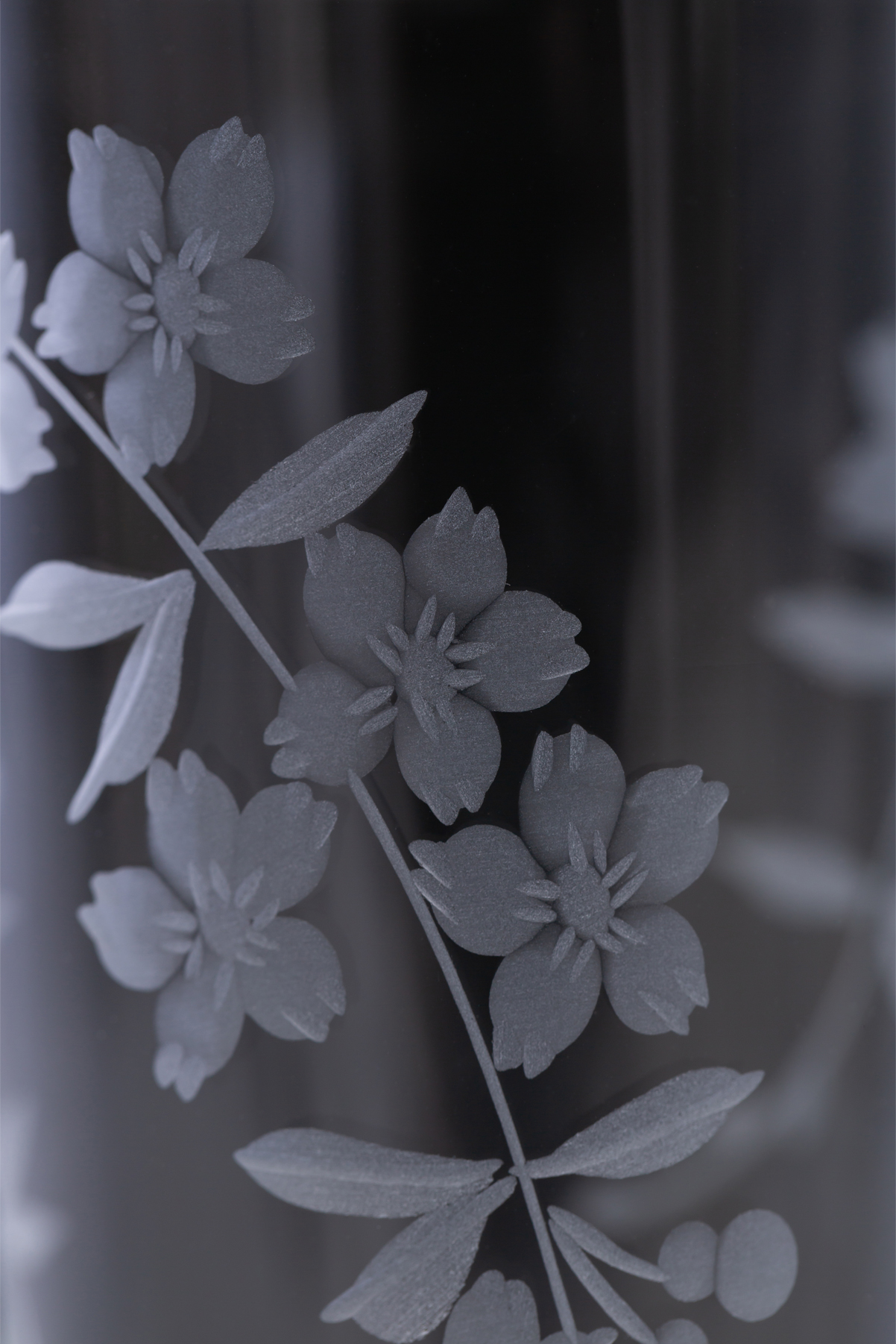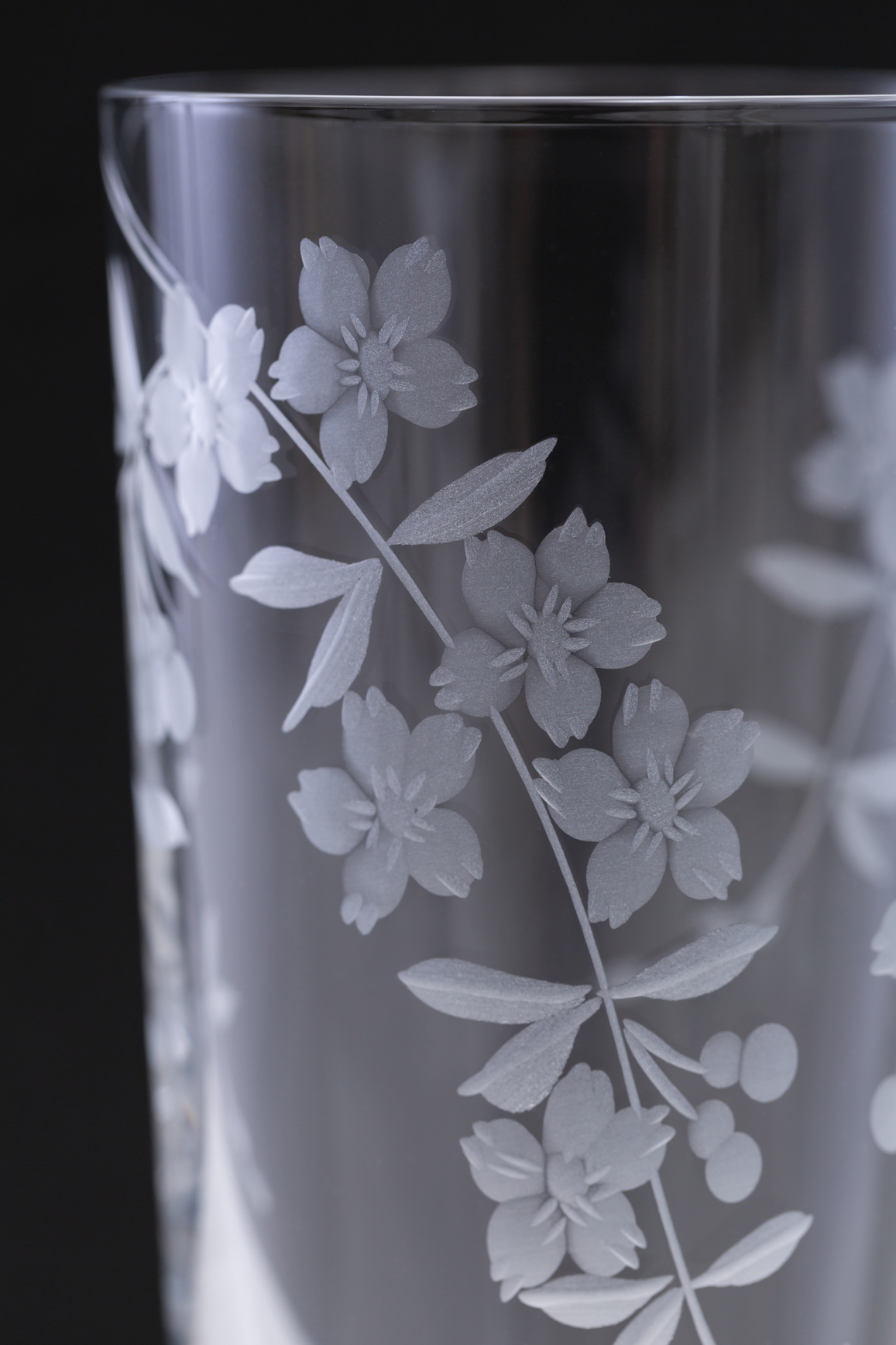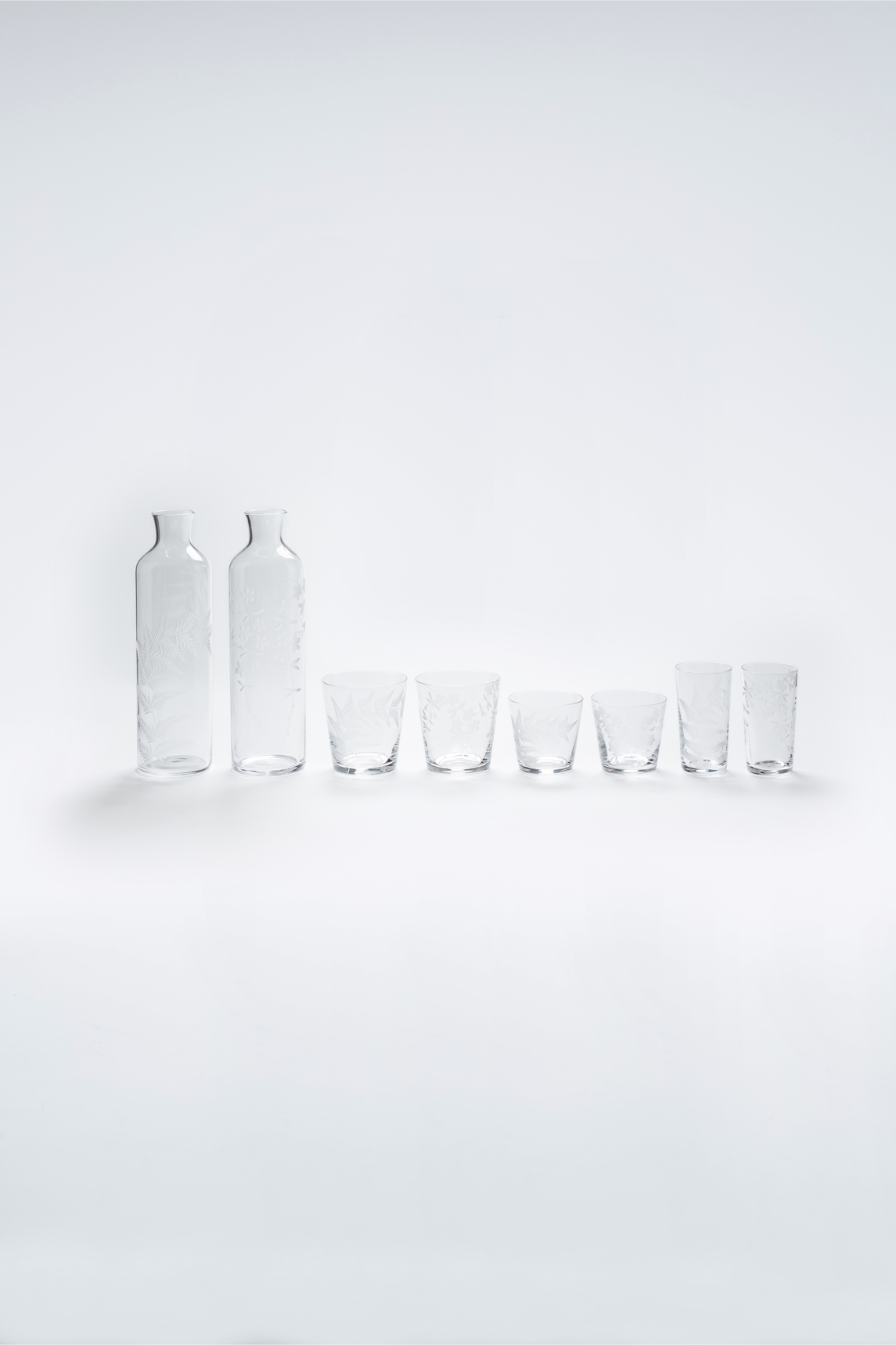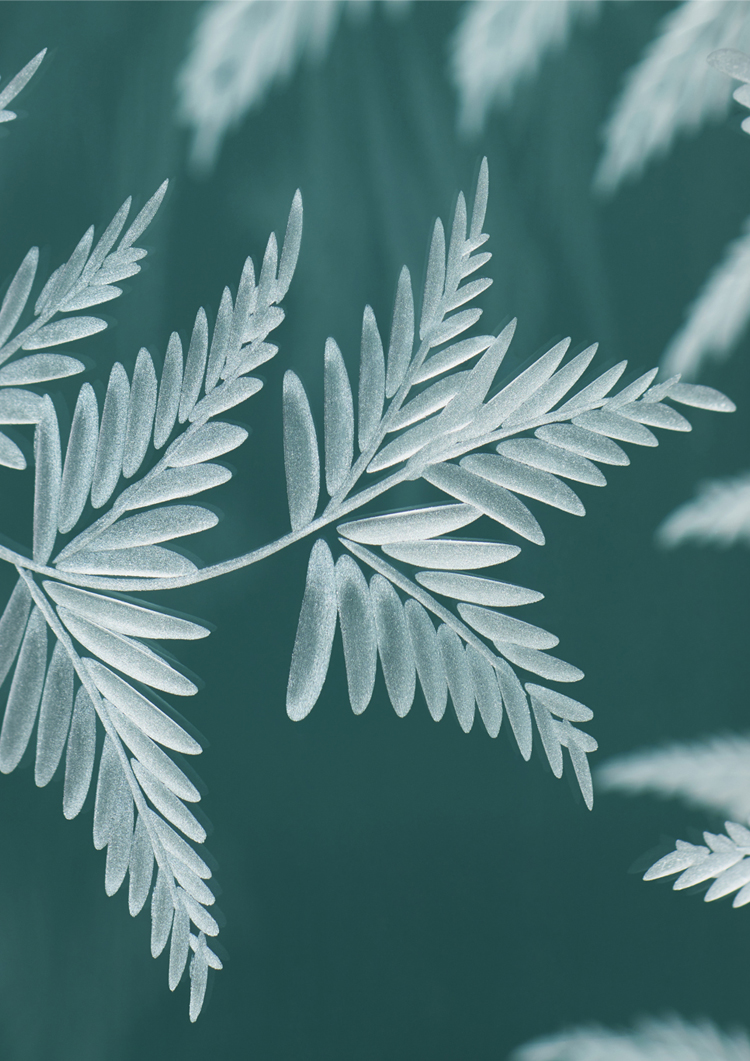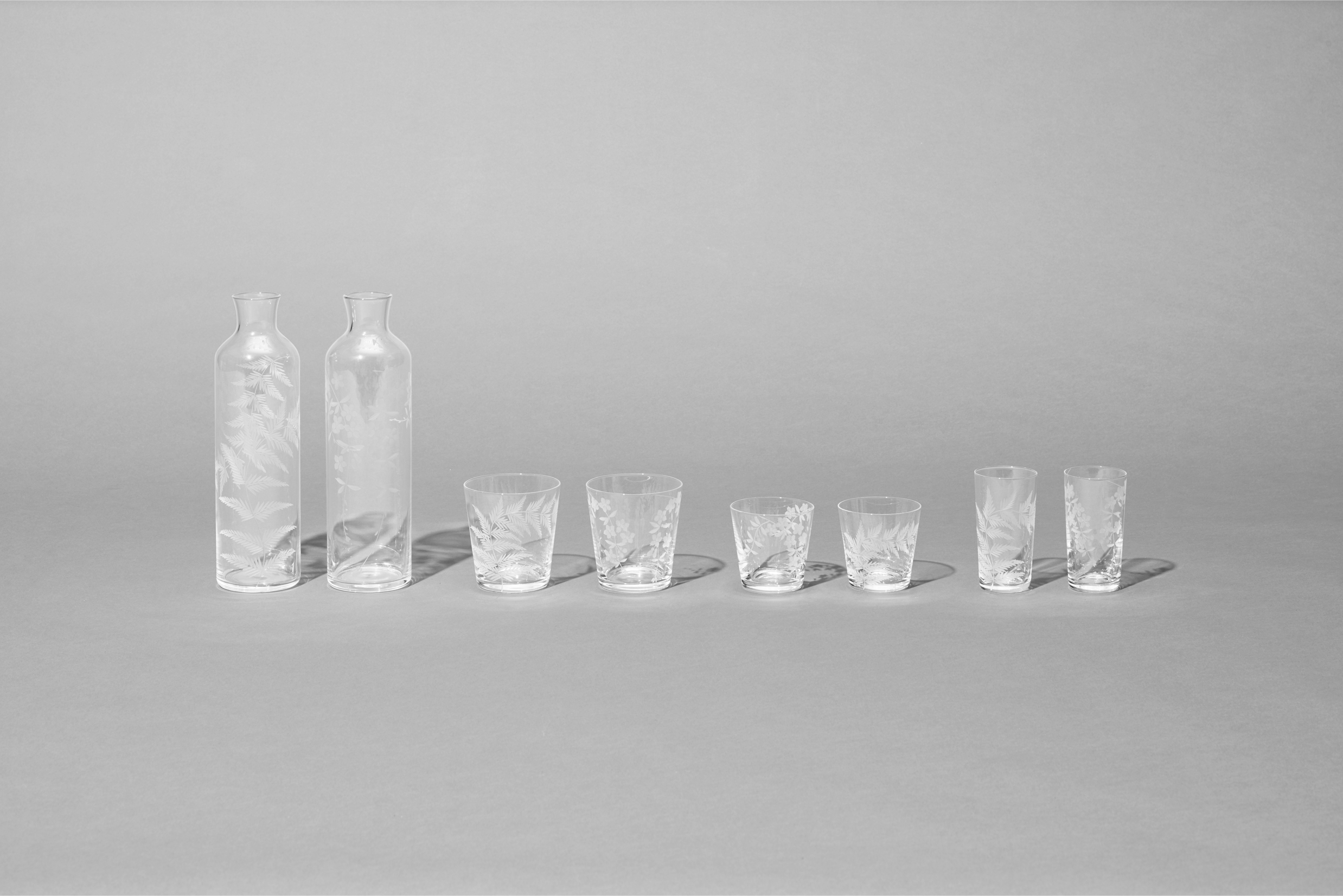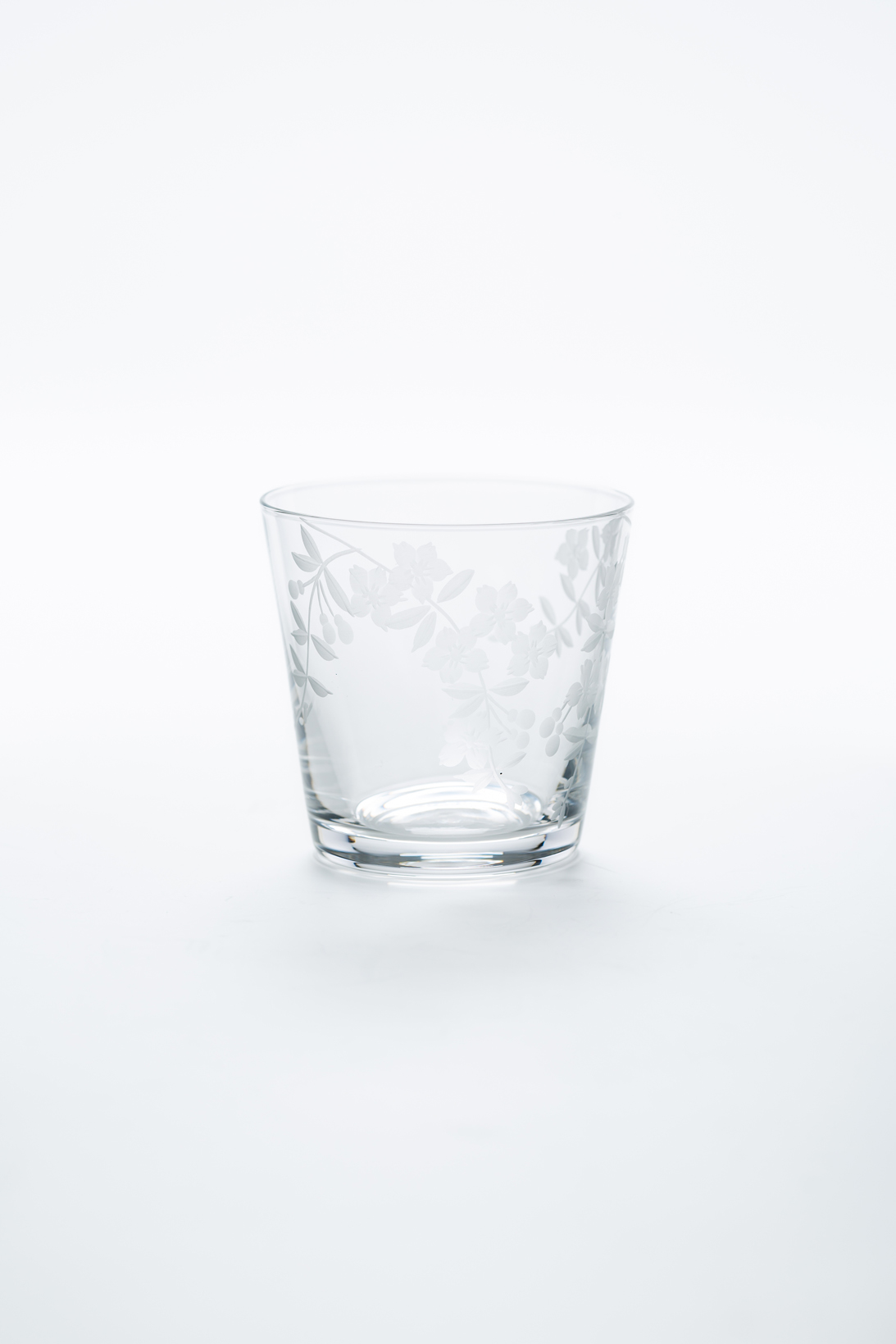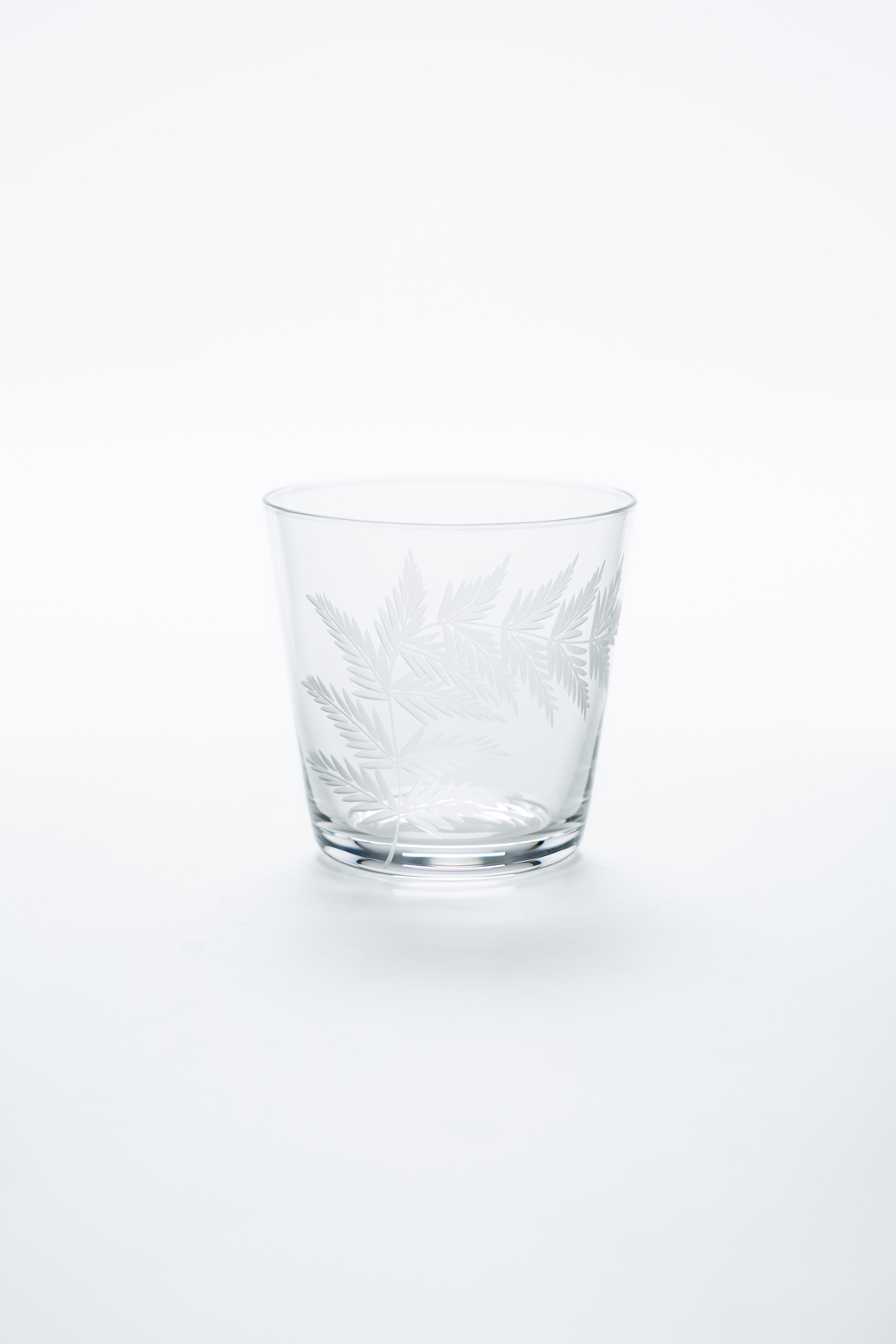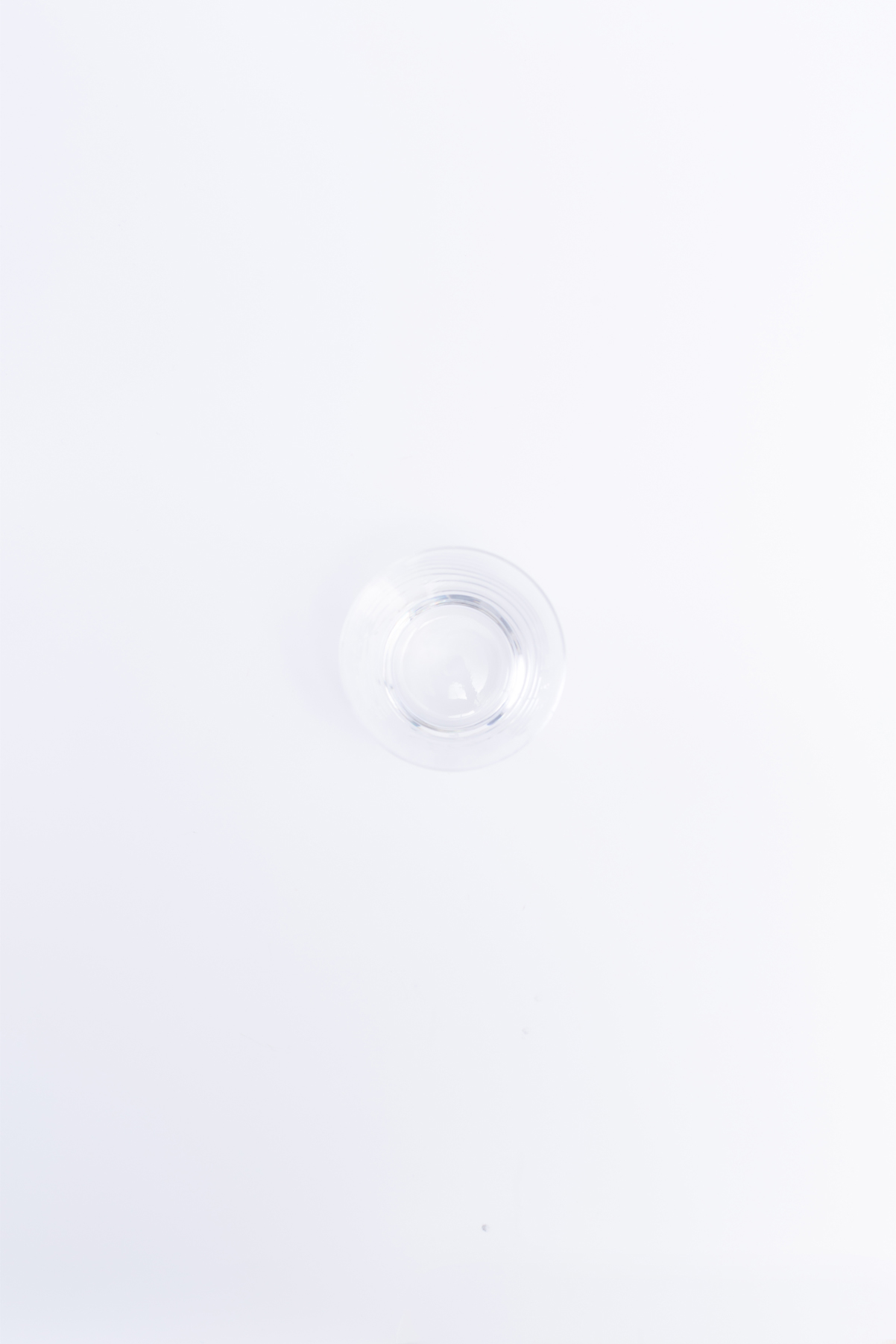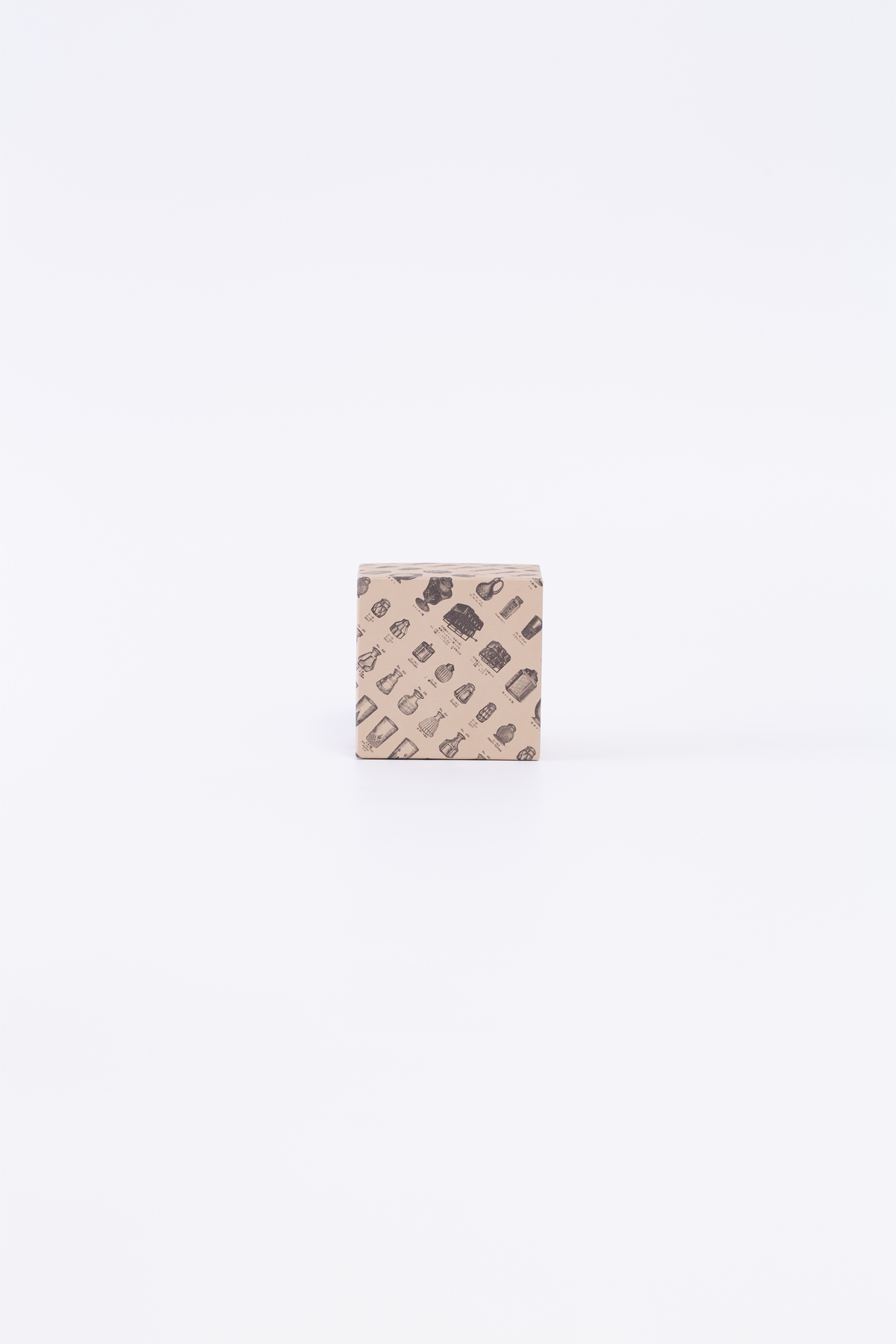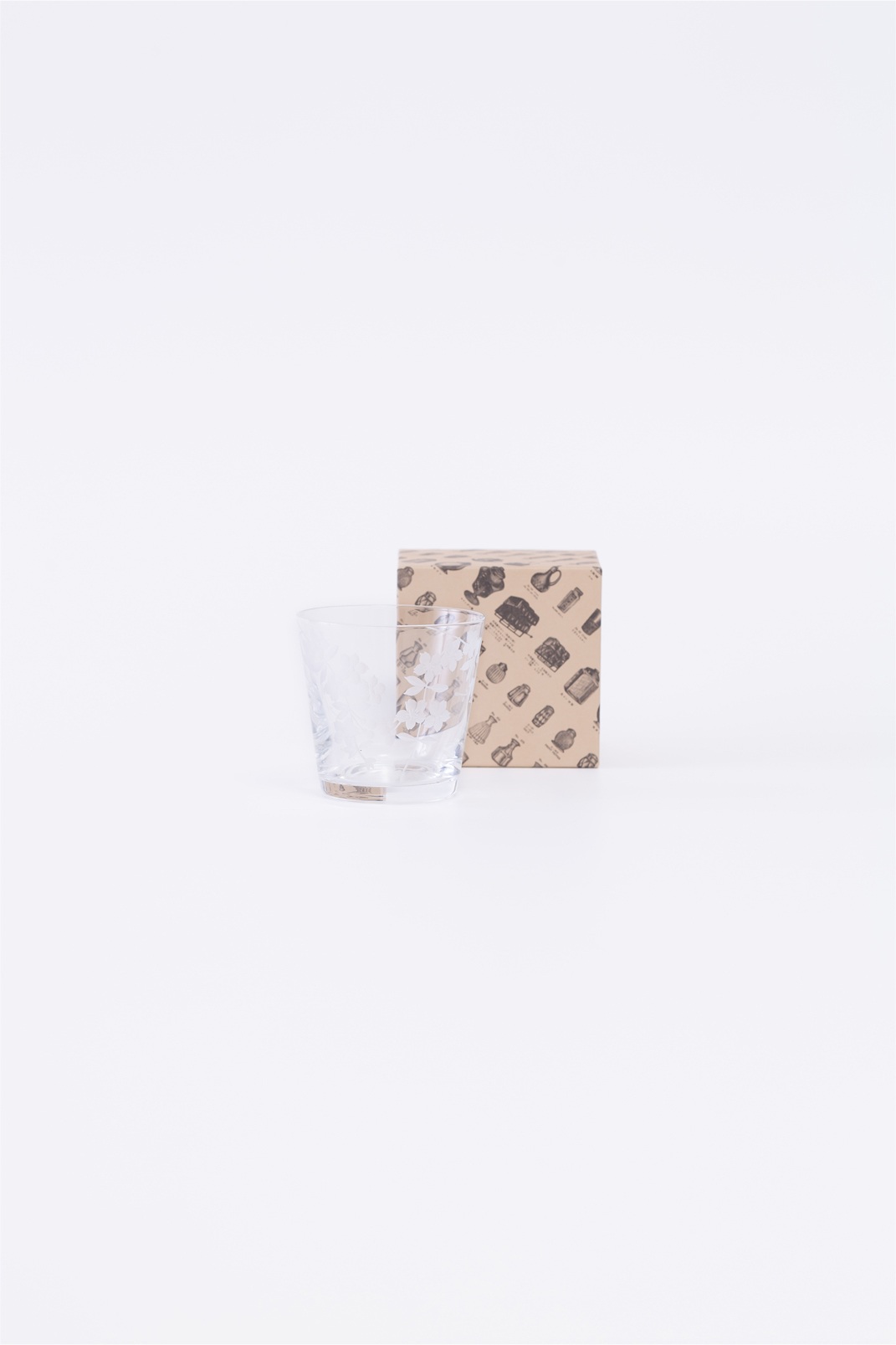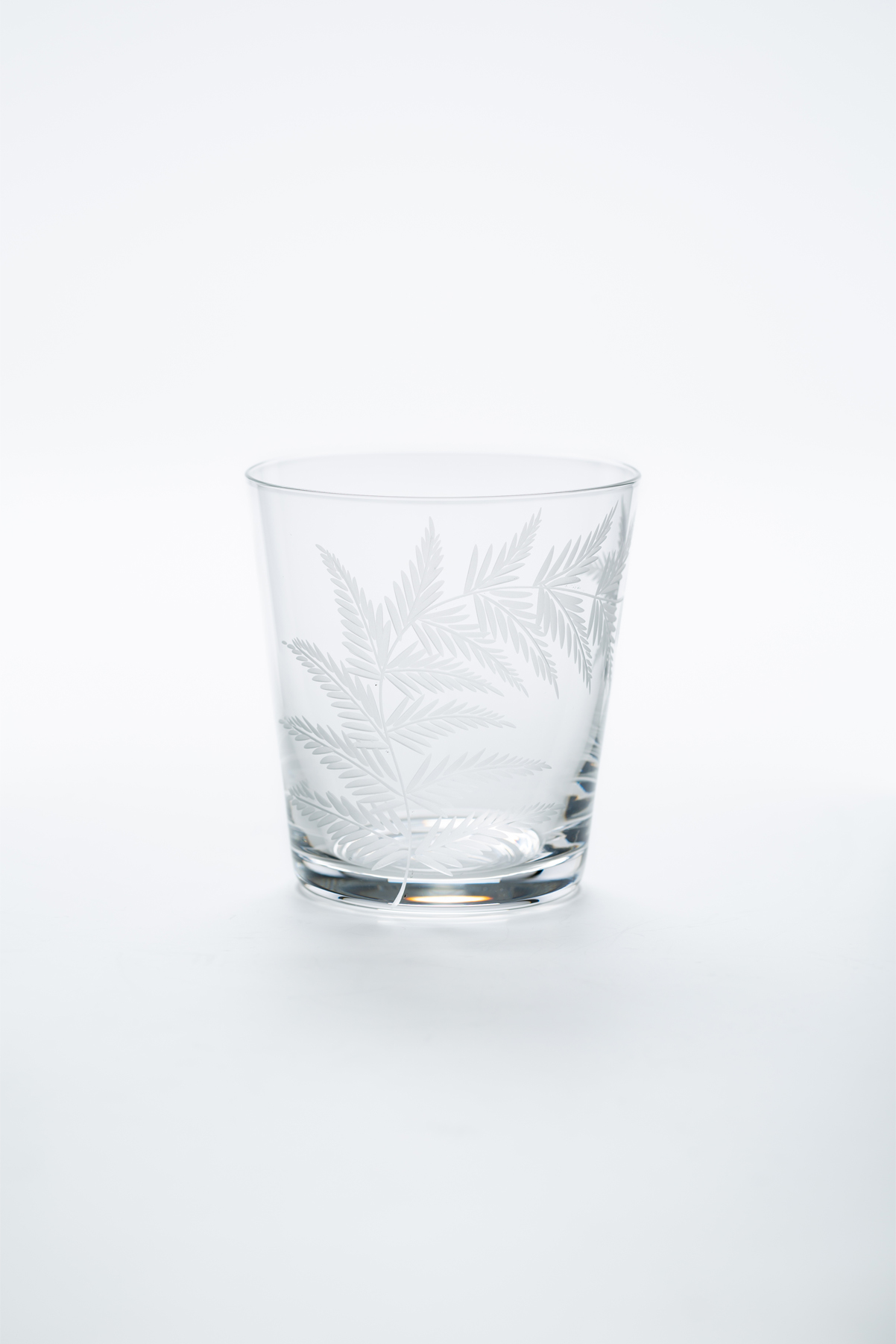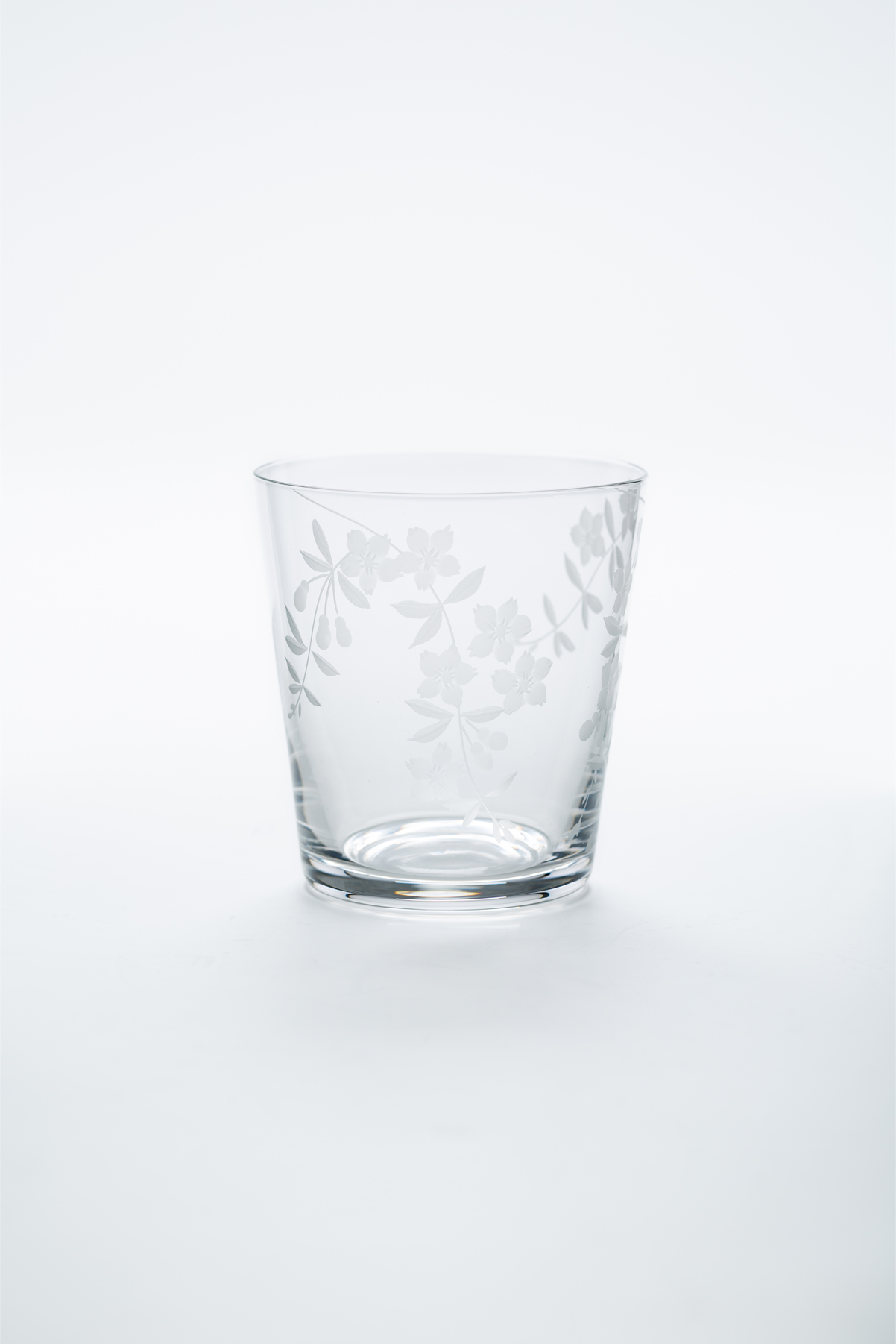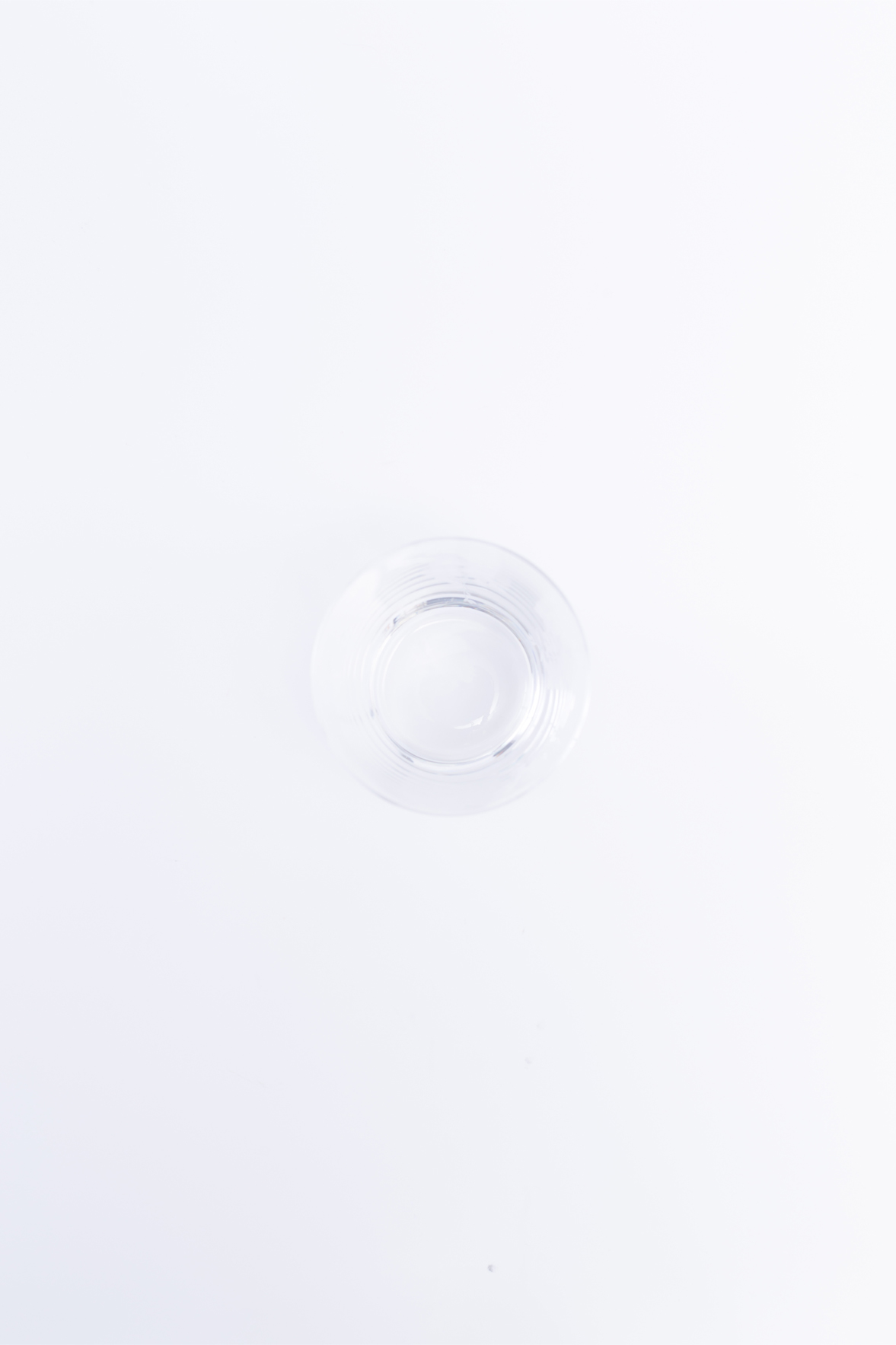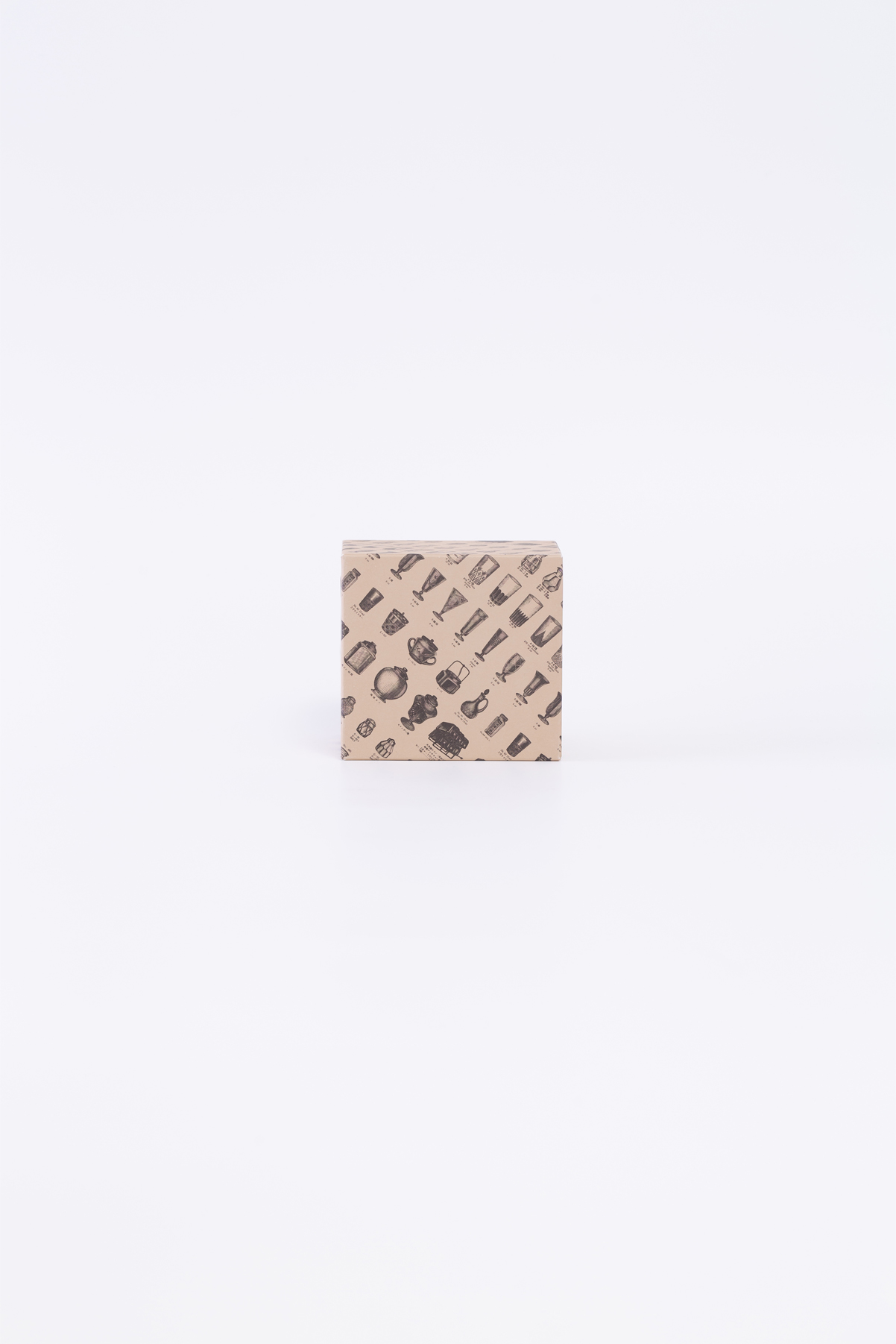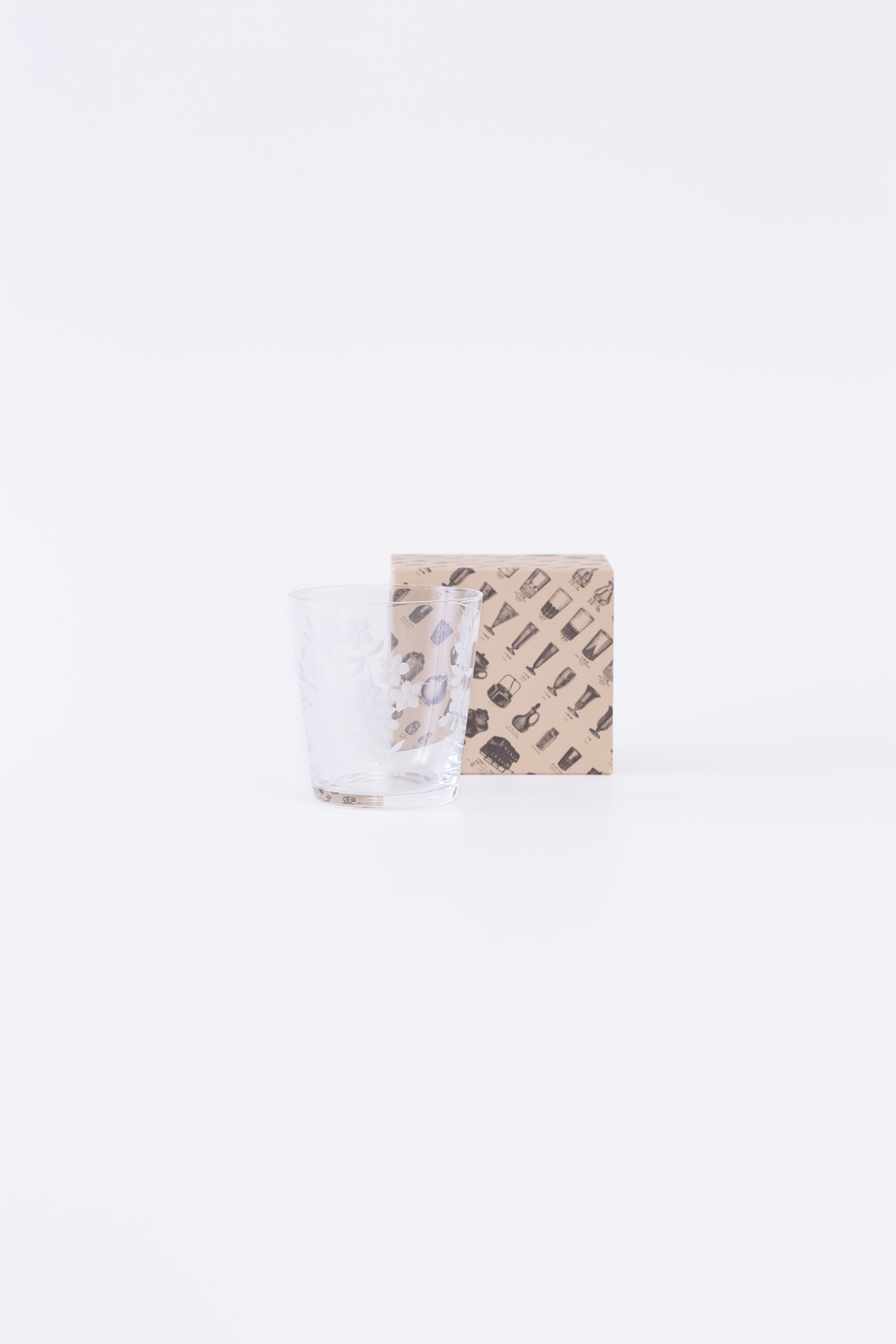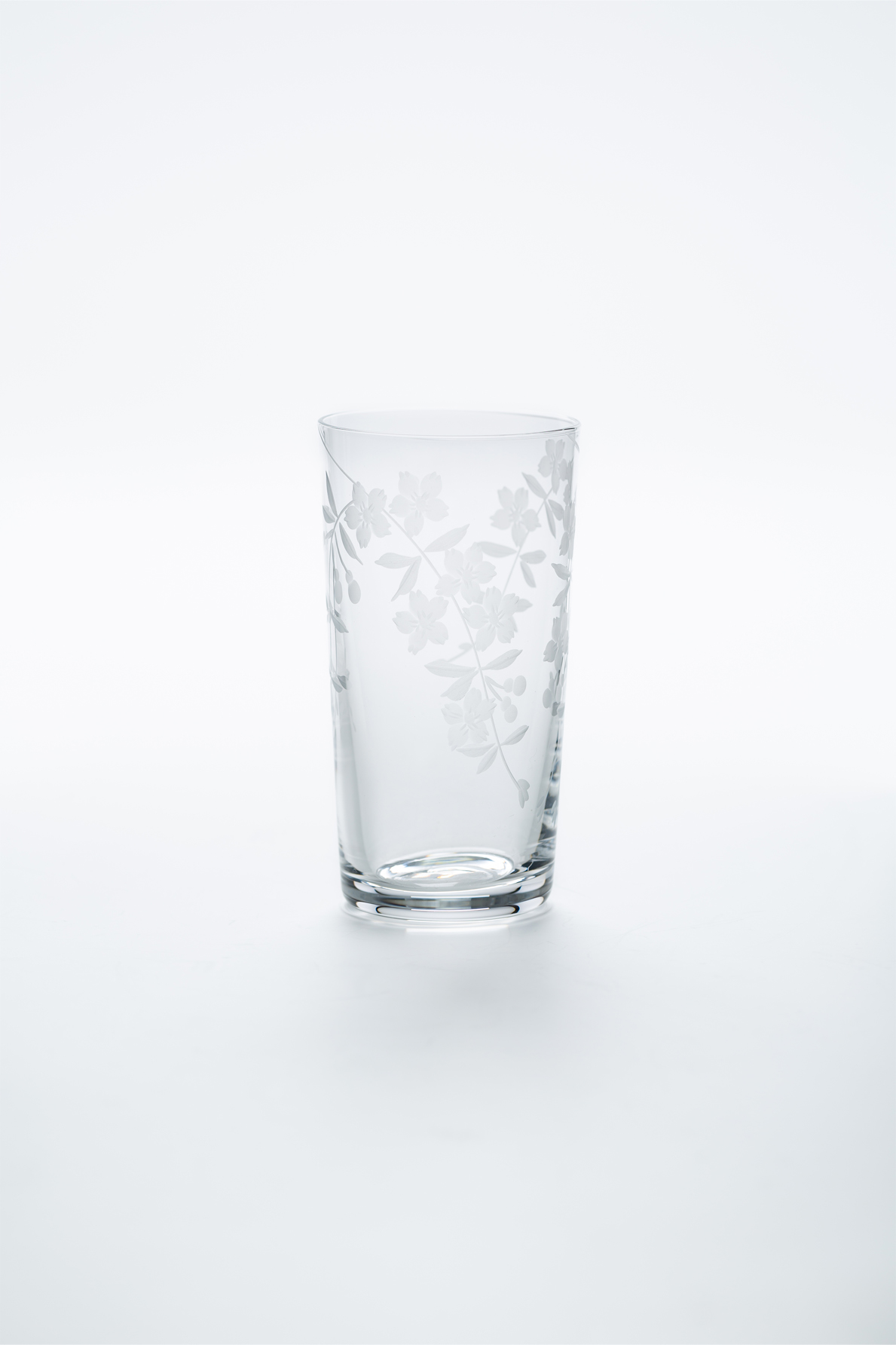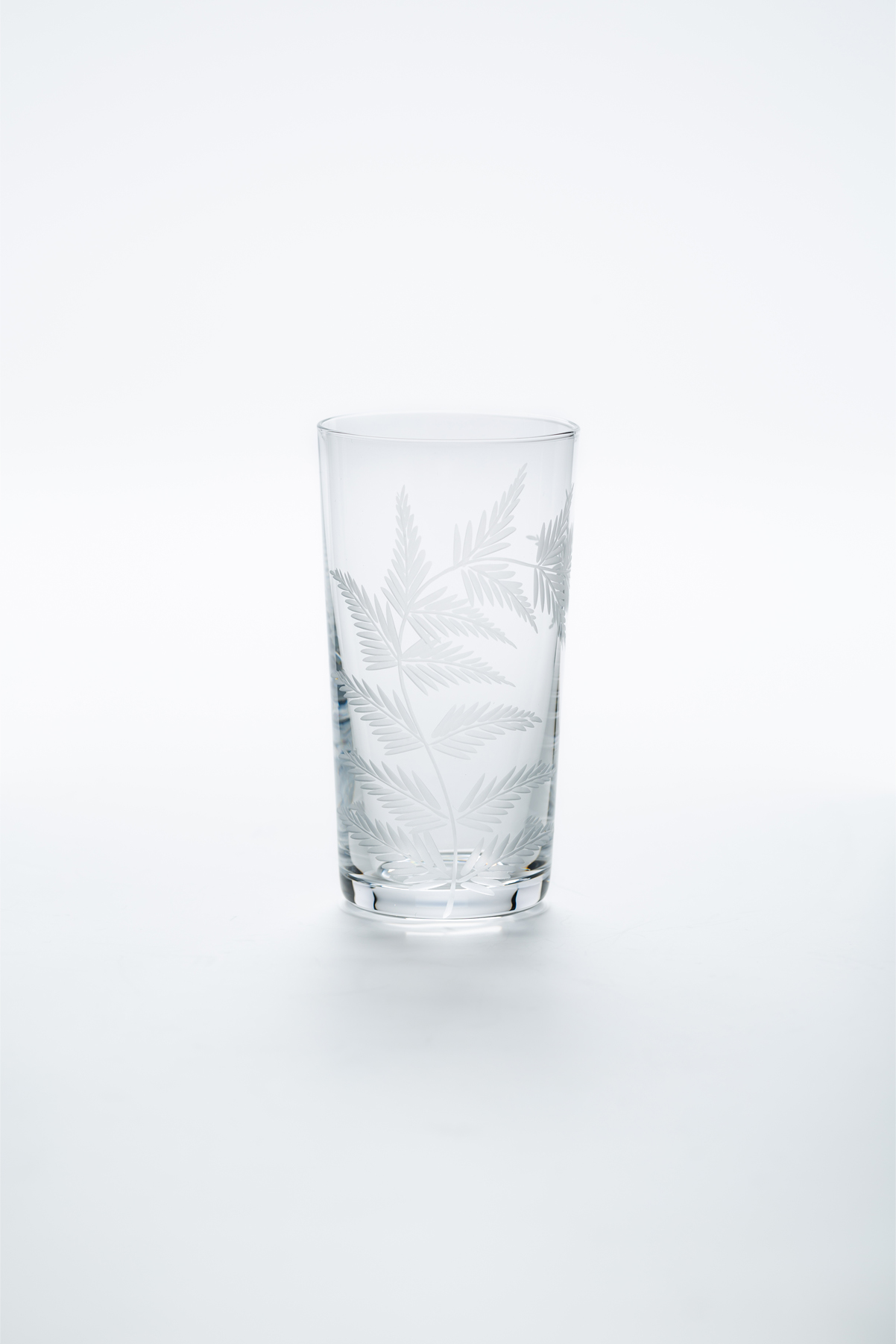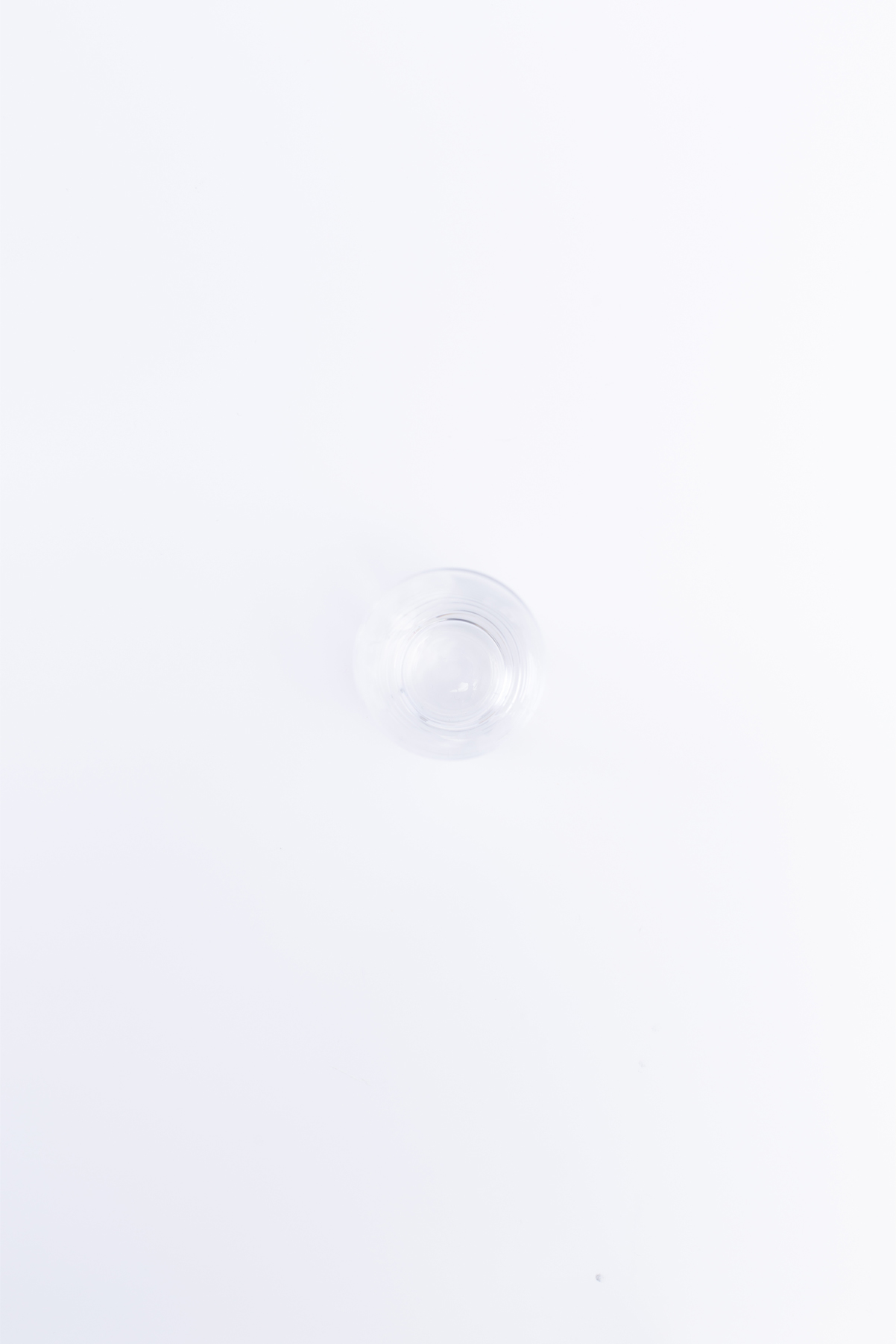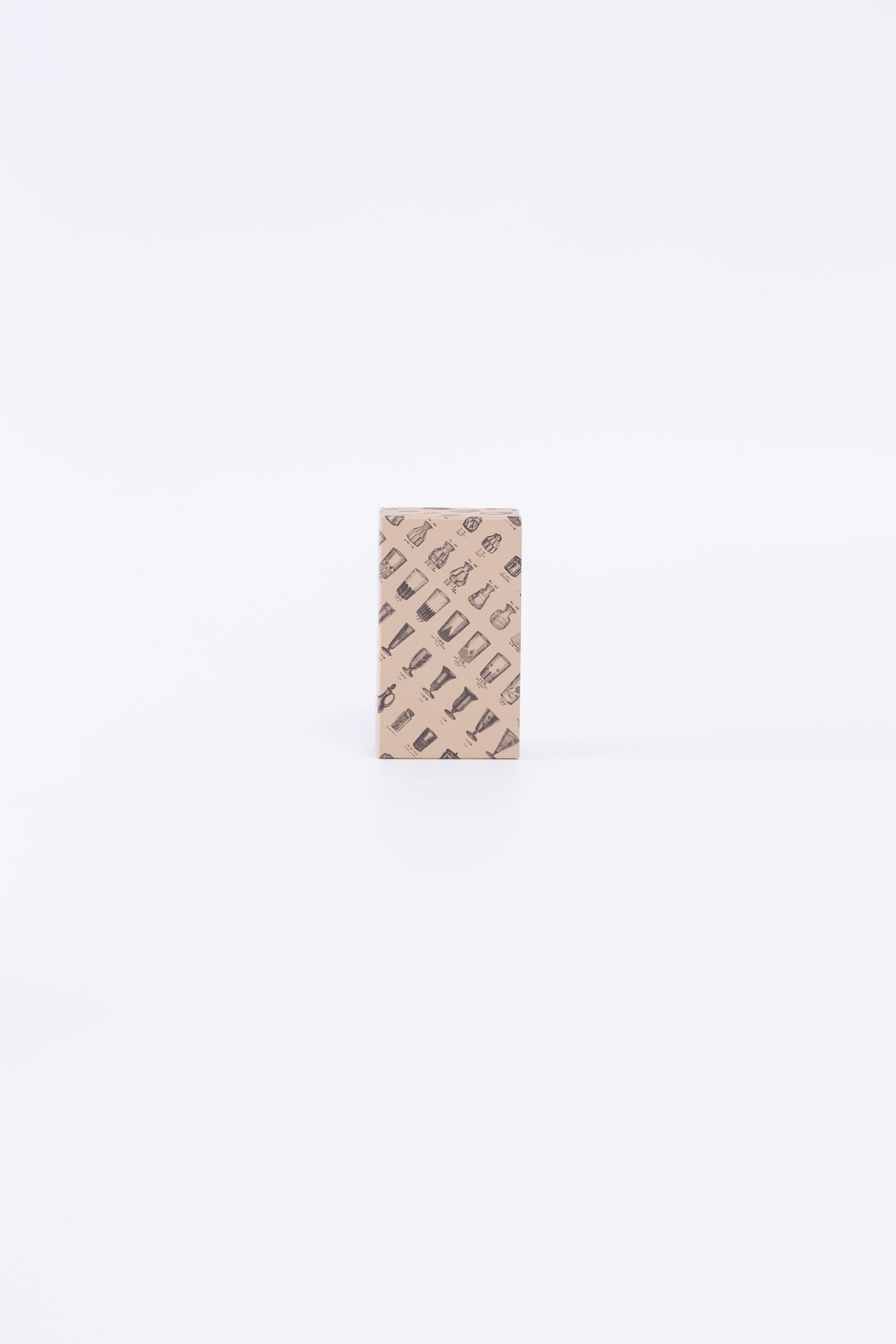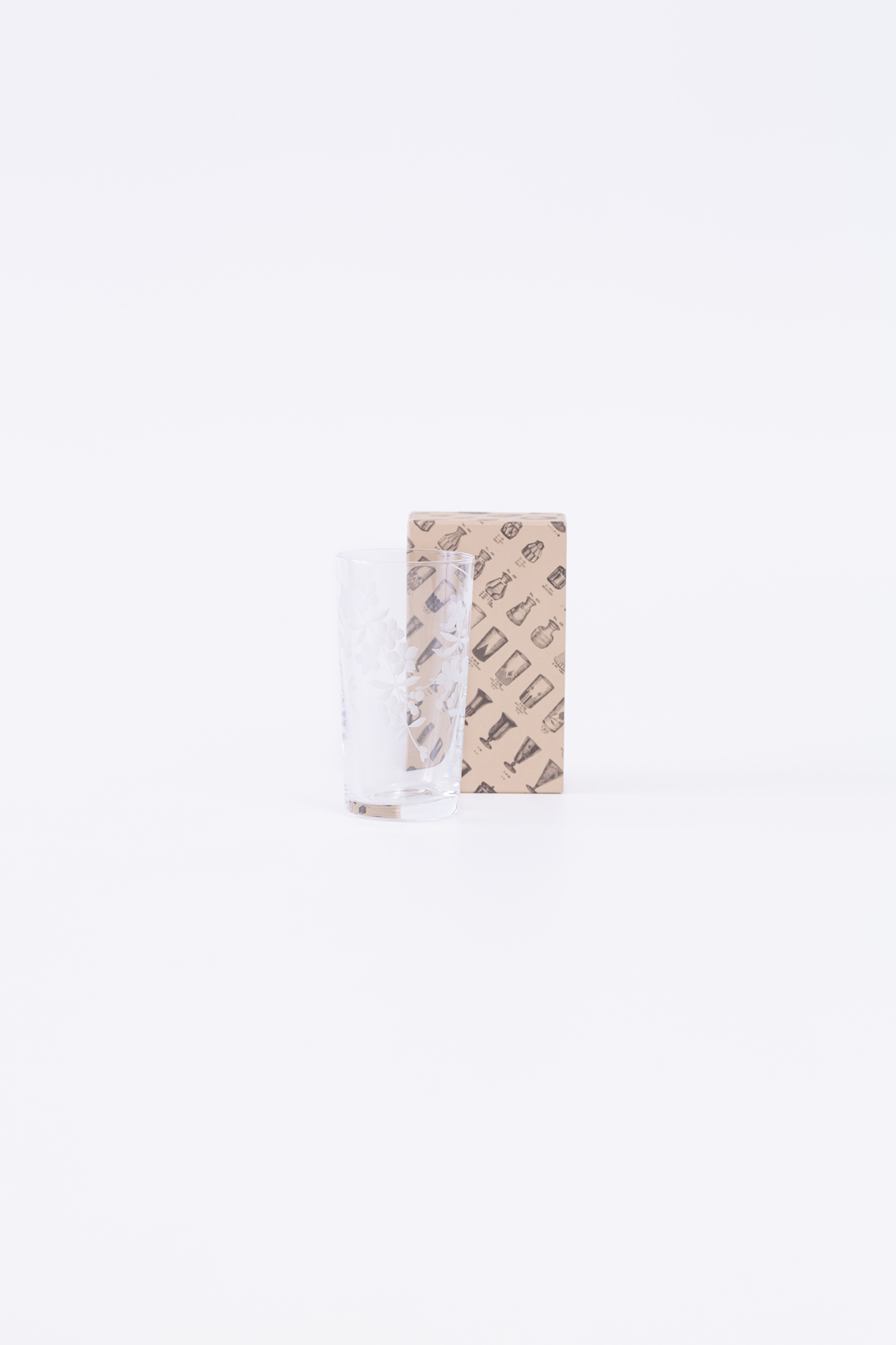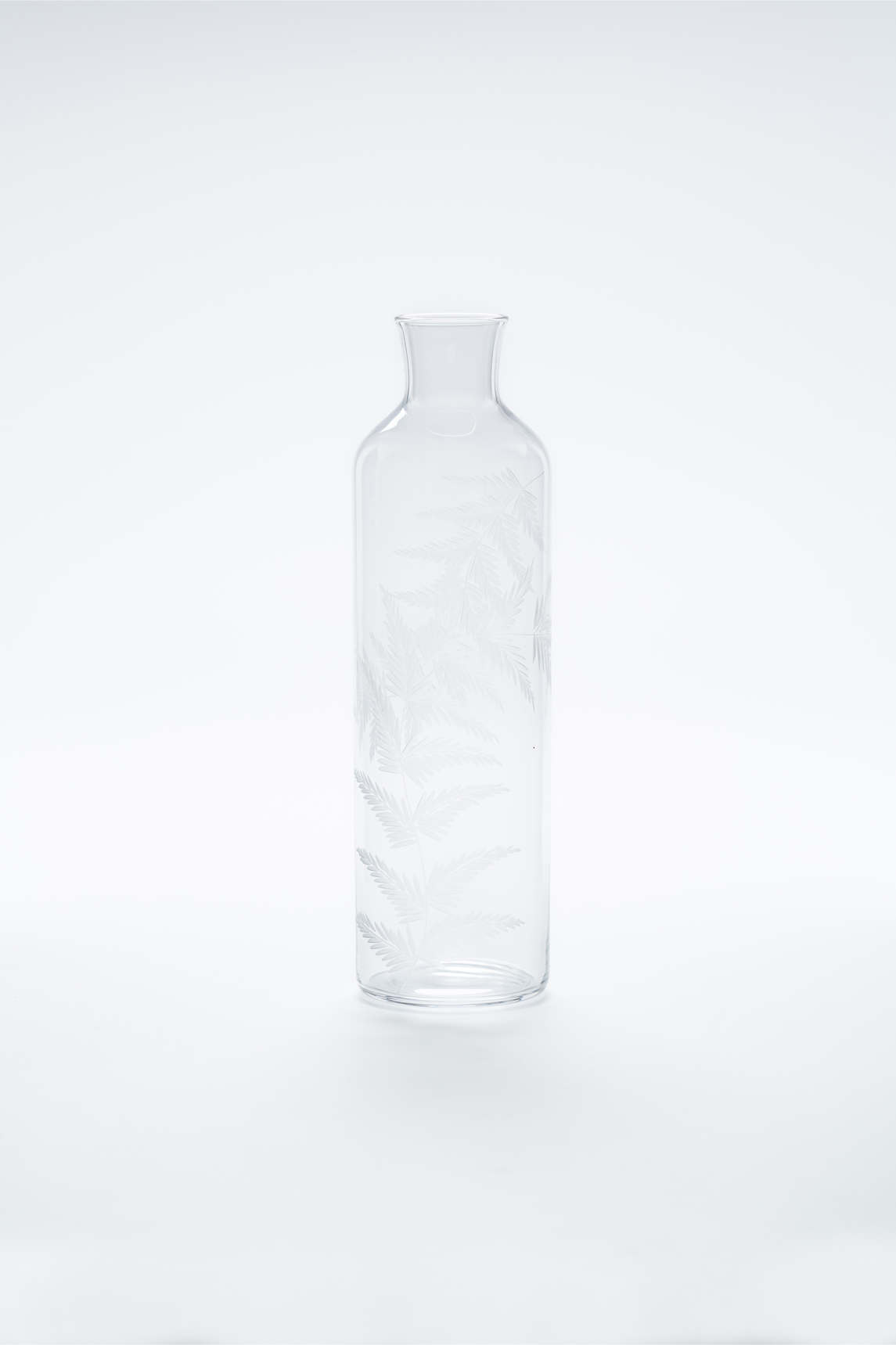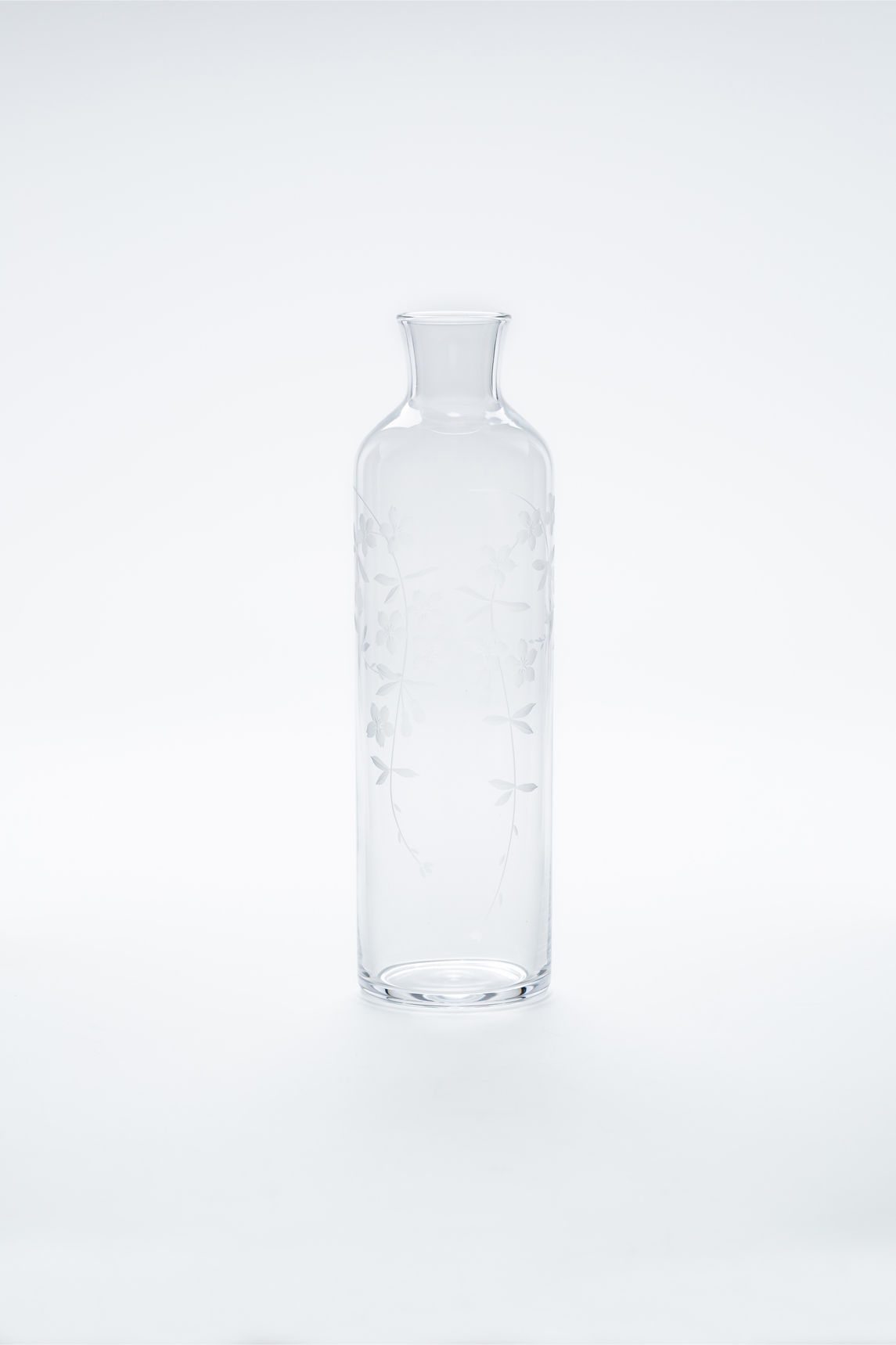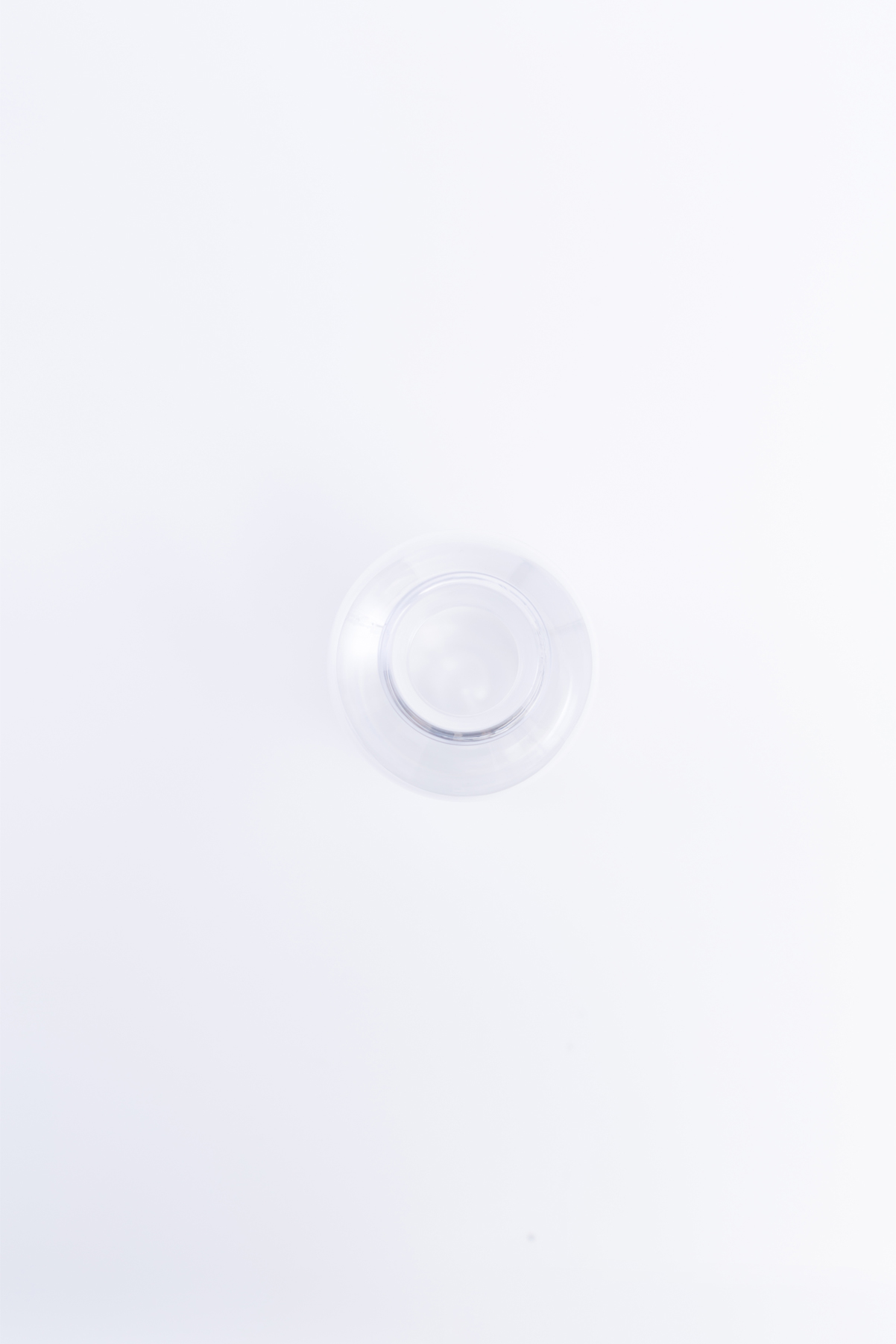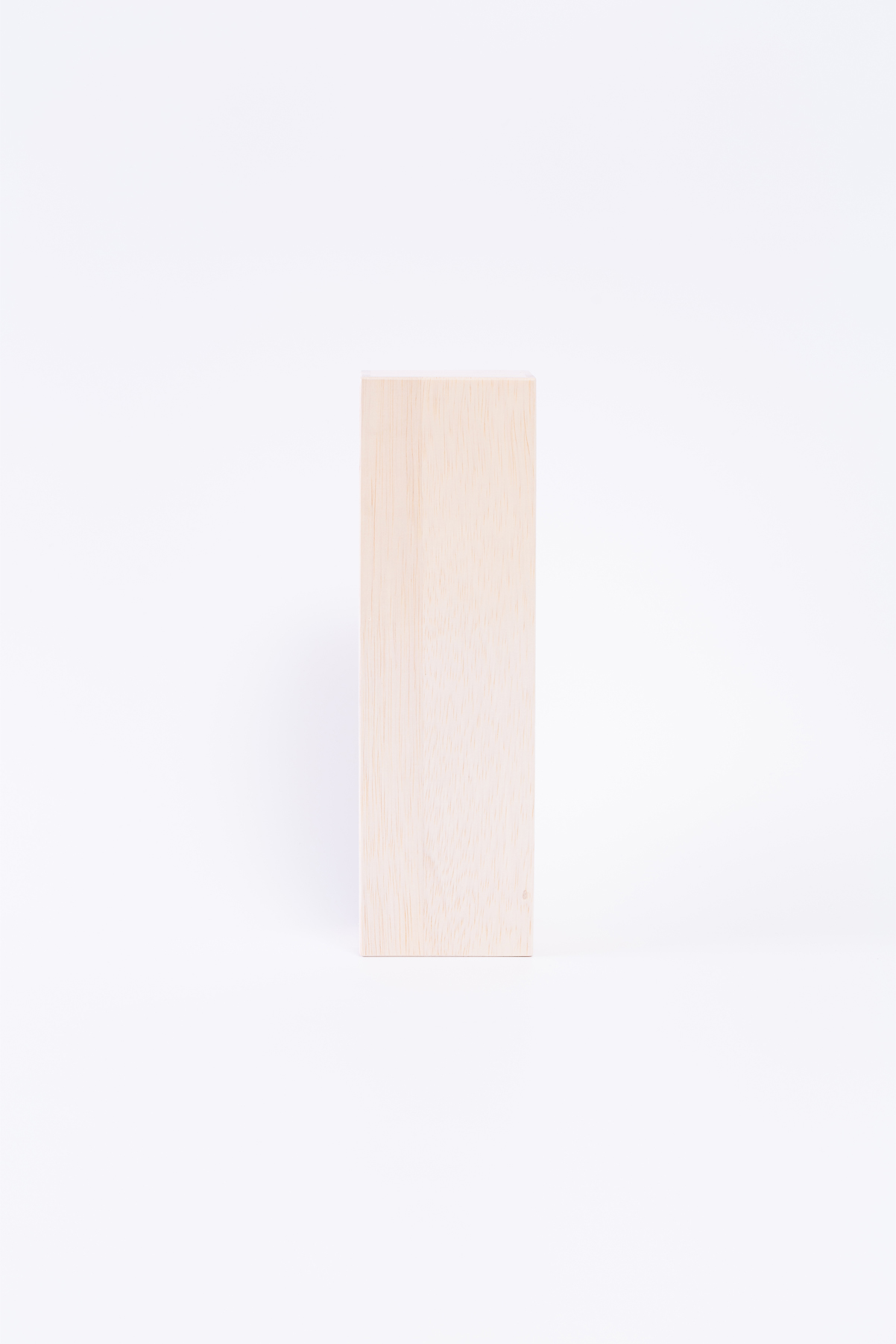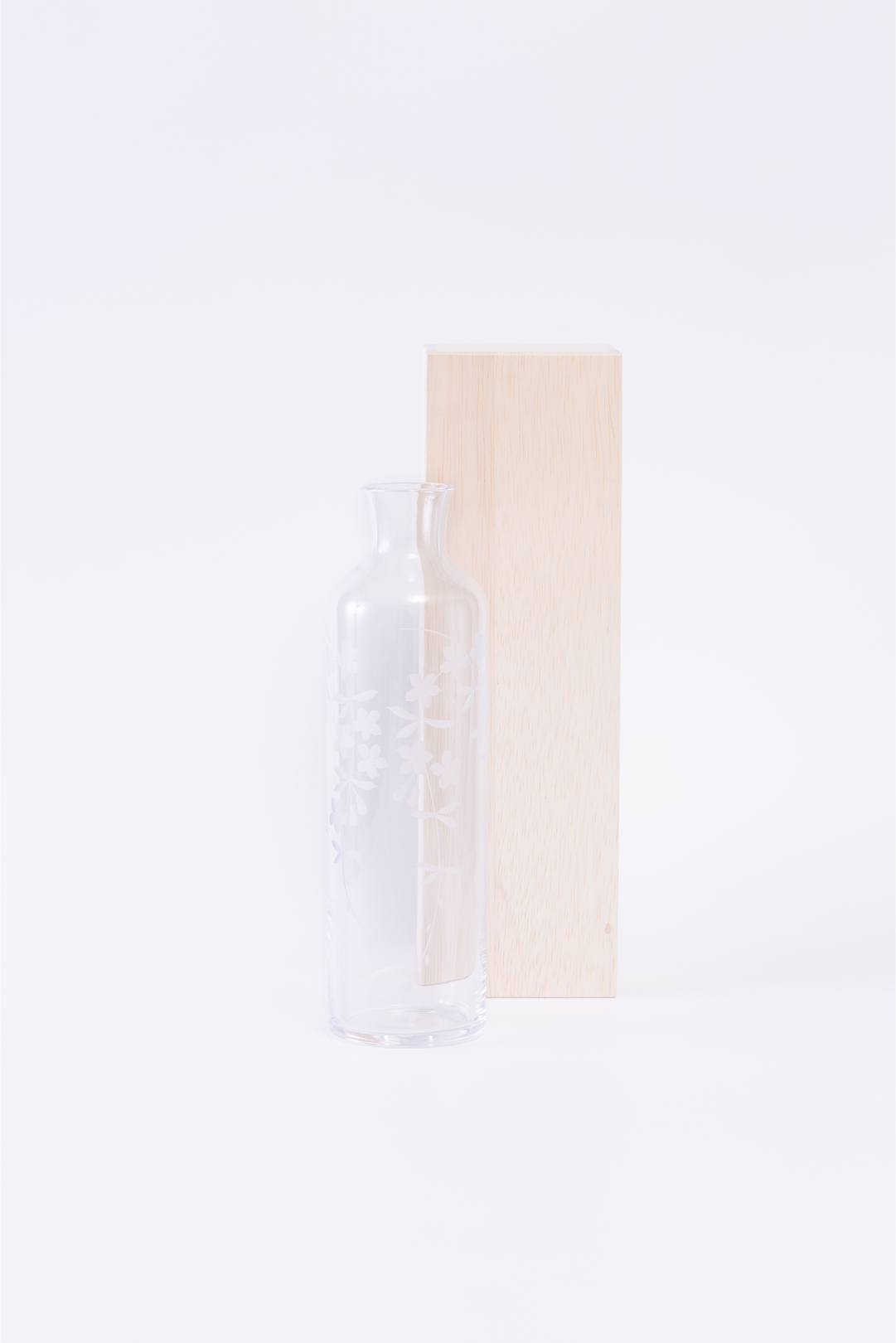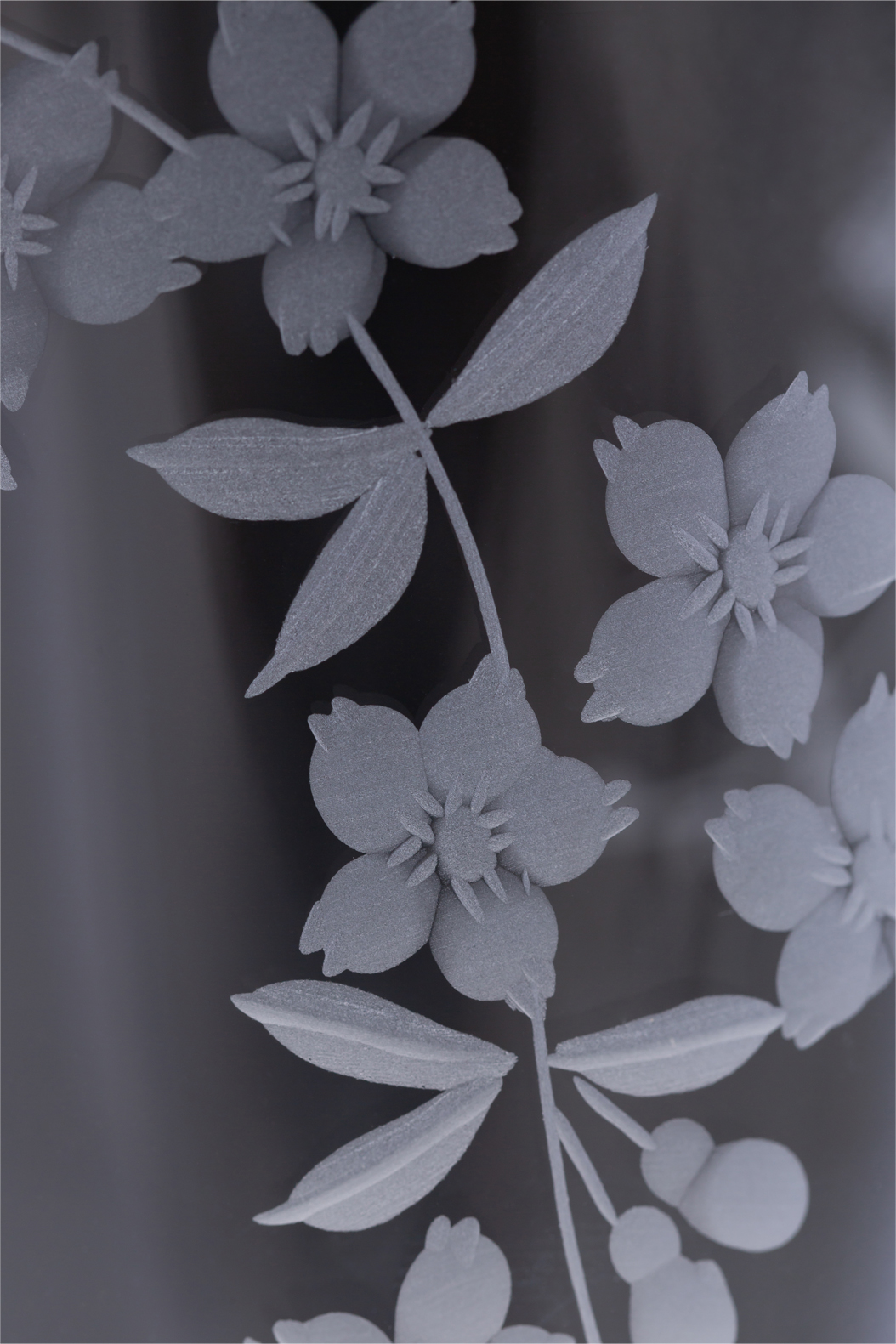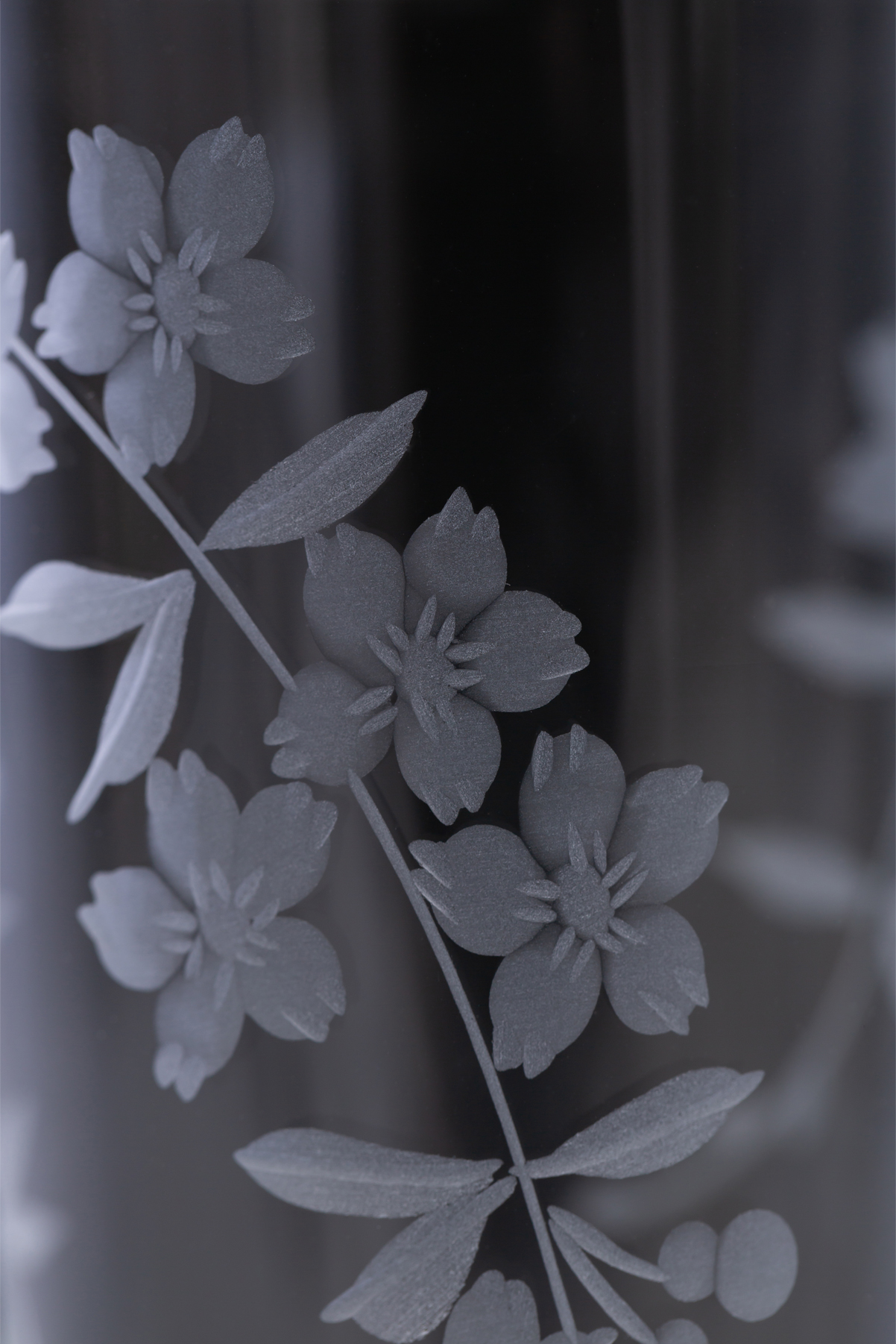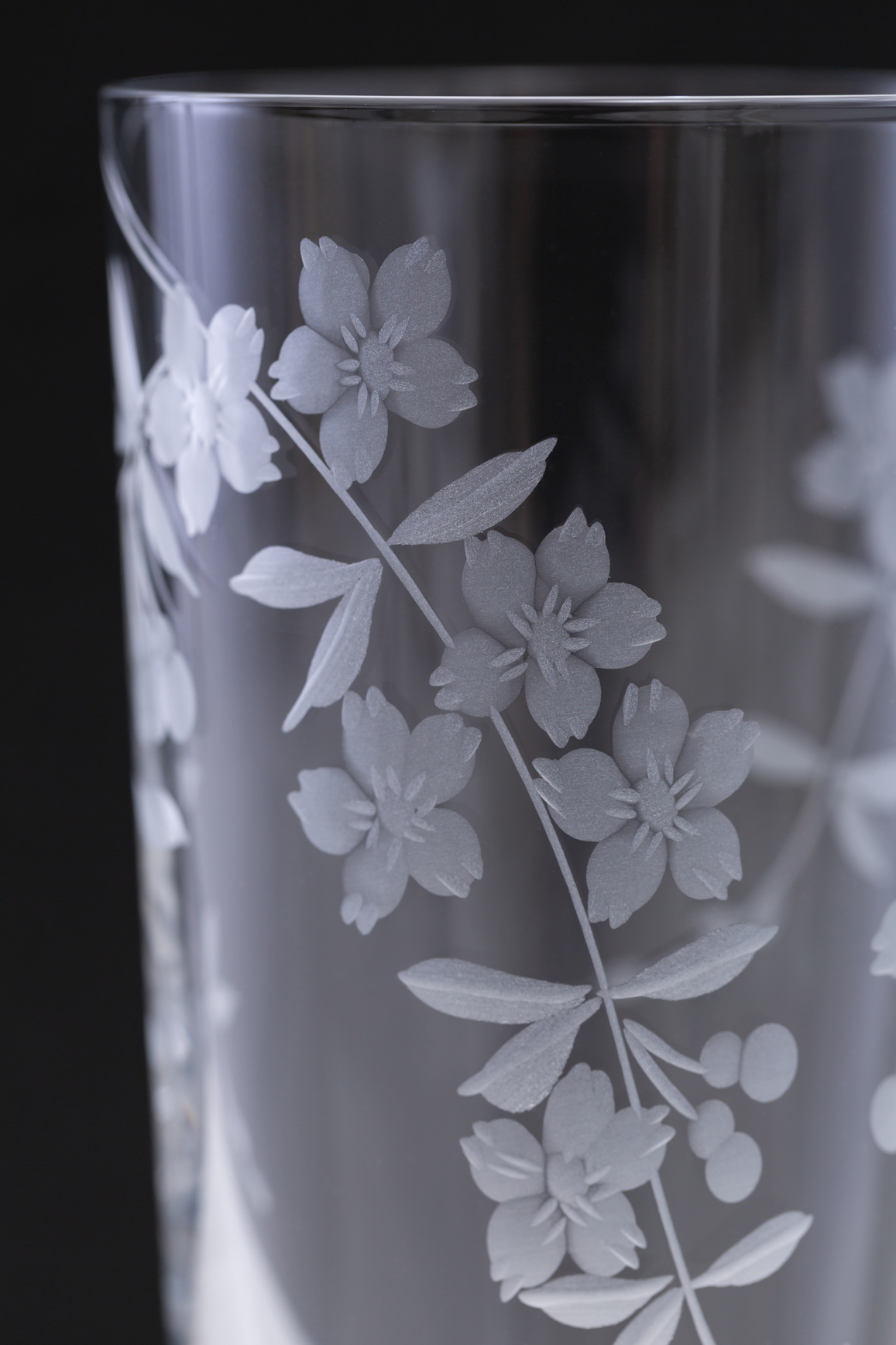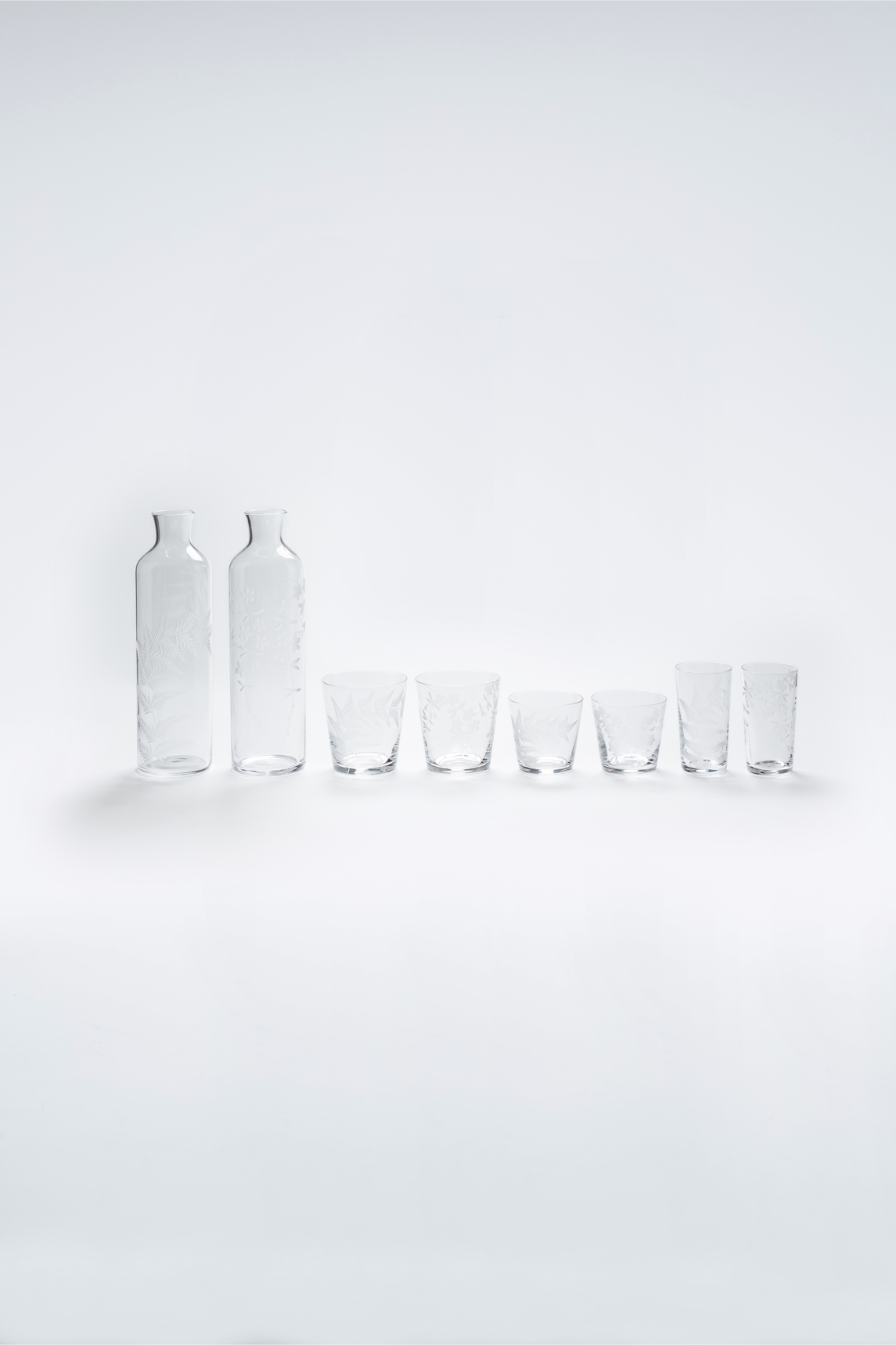 A small flower of unknown name blooms along the street.
Have you ever been moved by the grace and beauty
of the plants that you accidentally encountered?
The glasses of the "Edo Hanakiriko Sakura/Fern Series"
remind us of encounters with such plants.
Hanakiriko is made using graviere,
a traditional technique that is passed down in
Edo Kiriko (Cut Glassware) crafting,
though this Hanakiriko was created by Mr. Kenji Ohtomo.
He possesses the gentle look to discover
the beauty found in the fine details of the plants,
and the techniques to express subtle shading.
The weeping cherry trees and the fern,
both swayed by the wind, are expressed in a skilful composition,
and the shading expressed on each petal
and each leaf of the fern creates a feeling of depth.
Drinking a glass of water becomes an enriching experience.
Apart from a large old fashioned glass that looks like it
would go well with whiskey,
you can find the small old fashioned glass,
just right for a sip of beer, a 5 oz tumbler,
and a bottle with a capacity of 720 ml.
One way to use the bottle is to fill it with mineral water or milk,
and put it into the door pocket of the refrigerator.
The fun of opening the refrigerator is likely to increase.
Bottle

Size: φ75mm×H250mm
Capacity: 720ml
Materials: Soda glass
Old fashioned glass big

Size: φ84mm×H88mm
Capacity: 300ml
Materials: Soda glass

Old fashioned glass small

Size: φ73mm×H69mm
Capacity: 180ml
Materials: Soda glass
5 oz tumbler

Size: φ55mm×H100mm
Capacity: 150ml
Materials: Soda glass
*The information on this site is as of December 2017.
*Sizes, colours and shapes of the actual products may differ slightly as they are handmade.
*Product specifications and suggested retail prices may change without prior notice. Prices shown are all tax exclusive suggested retail prices.