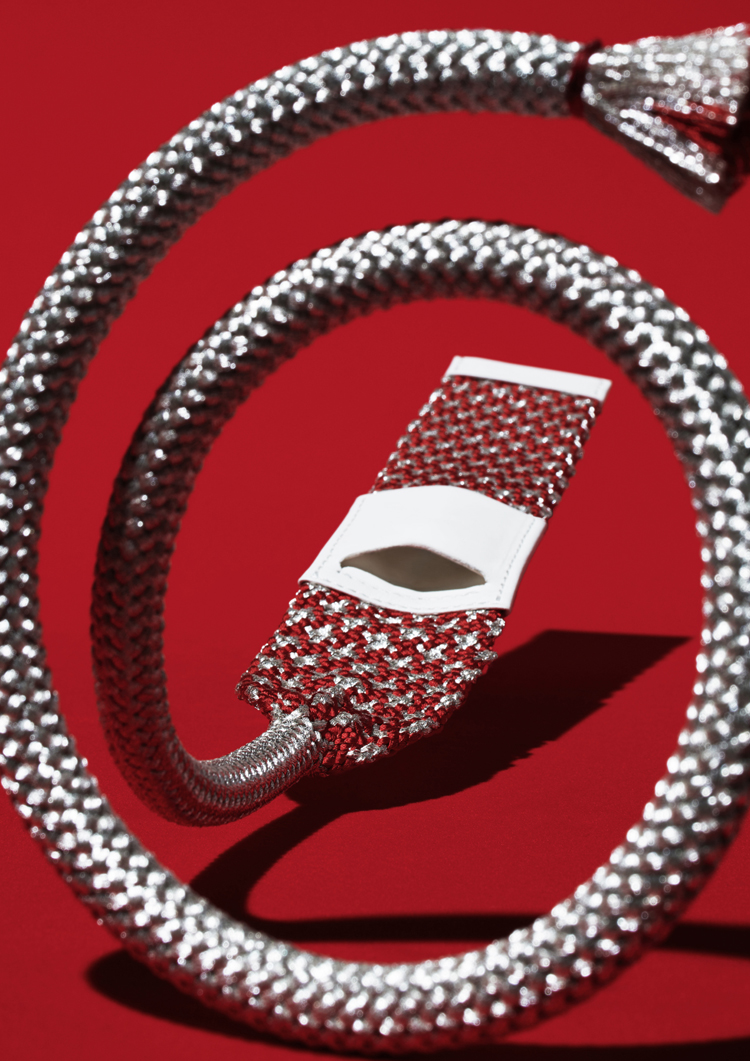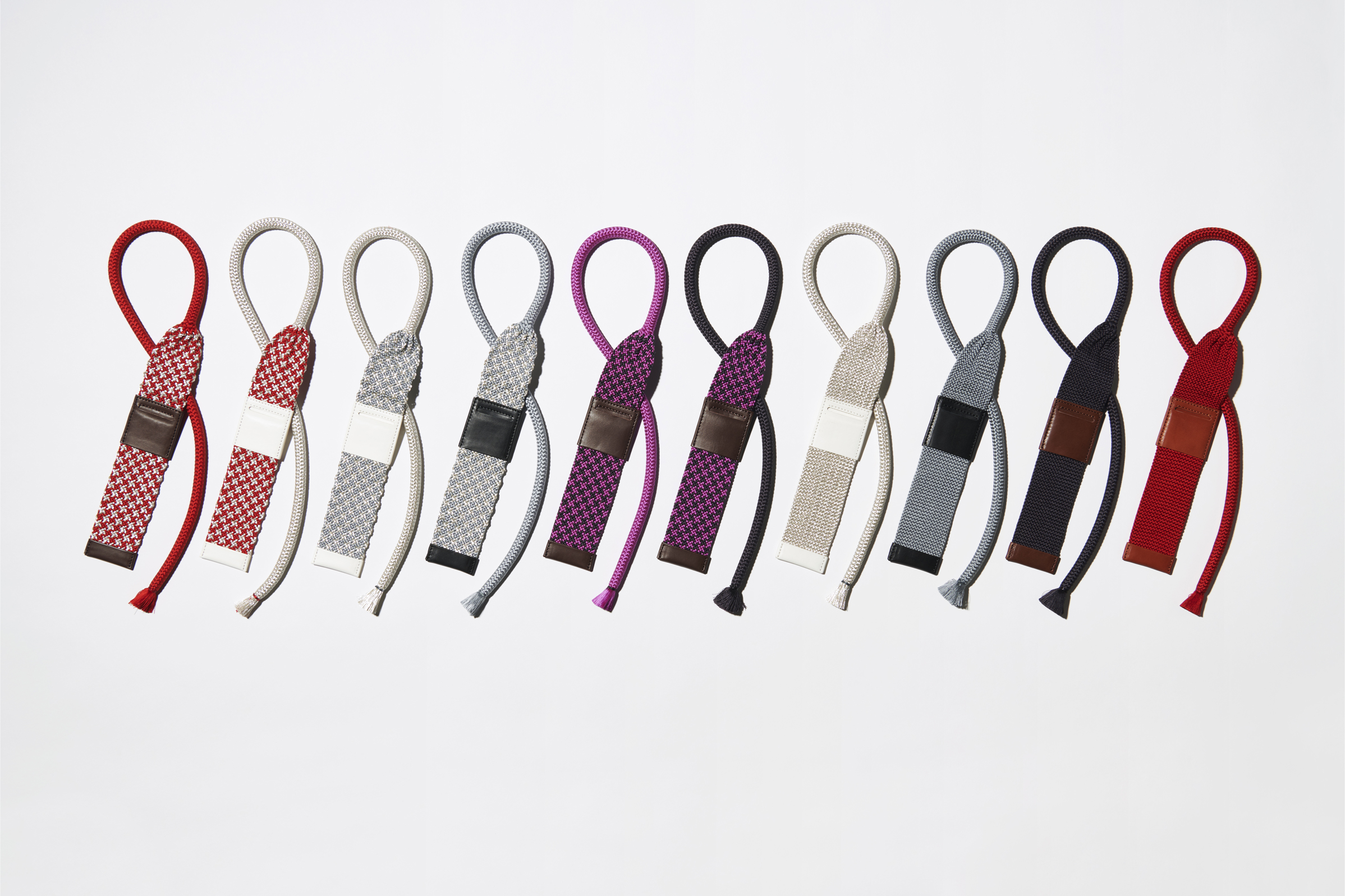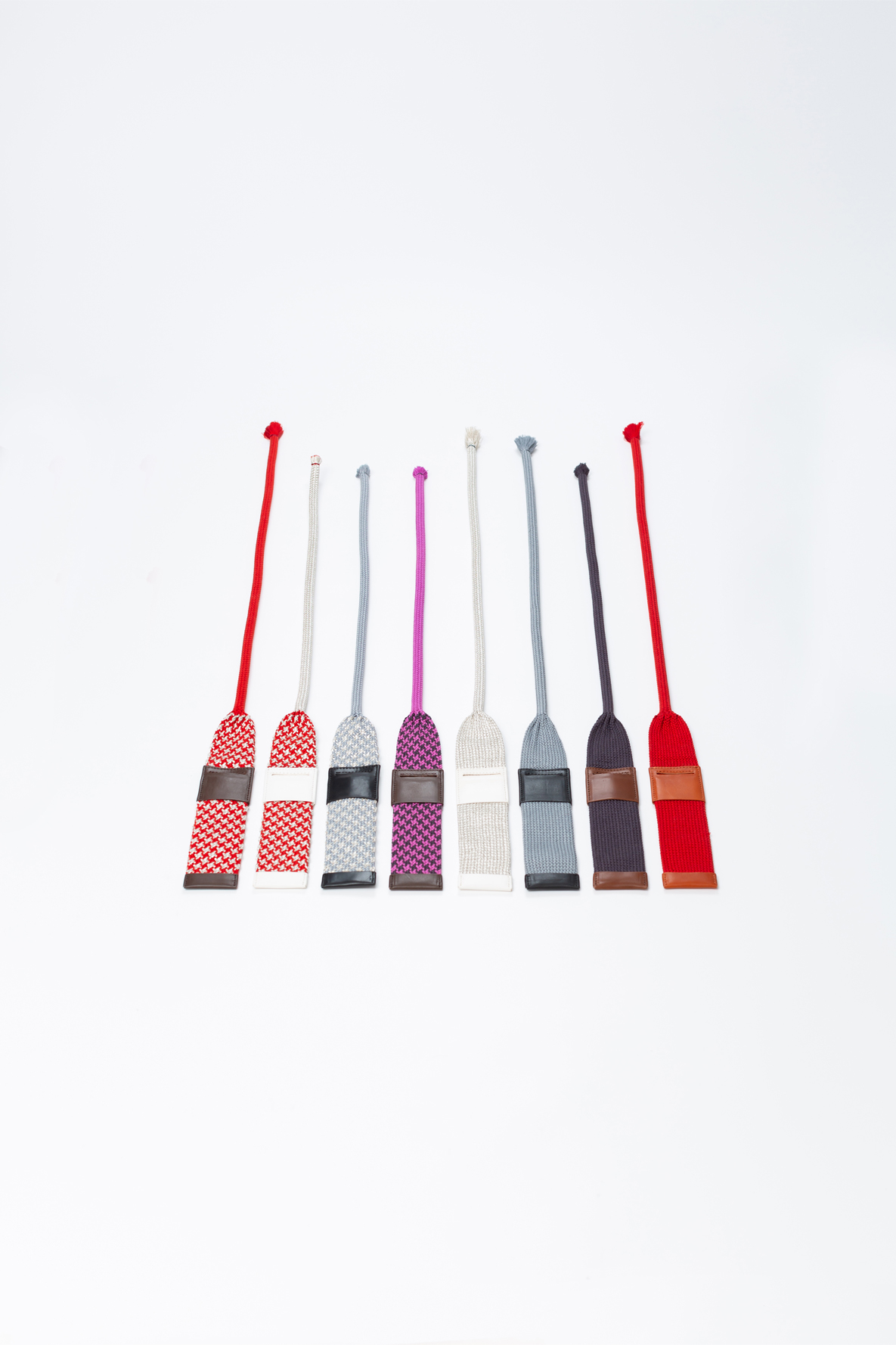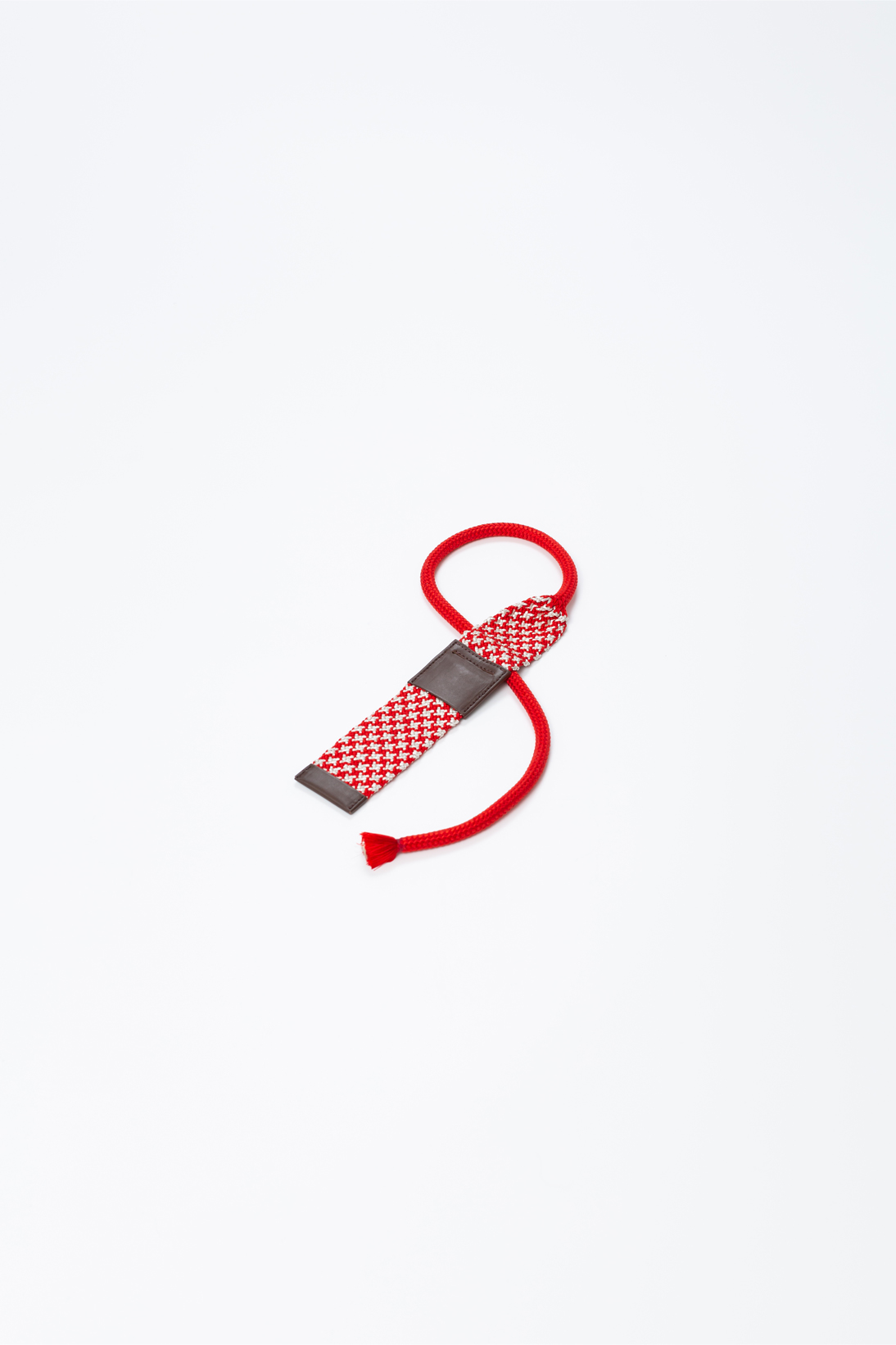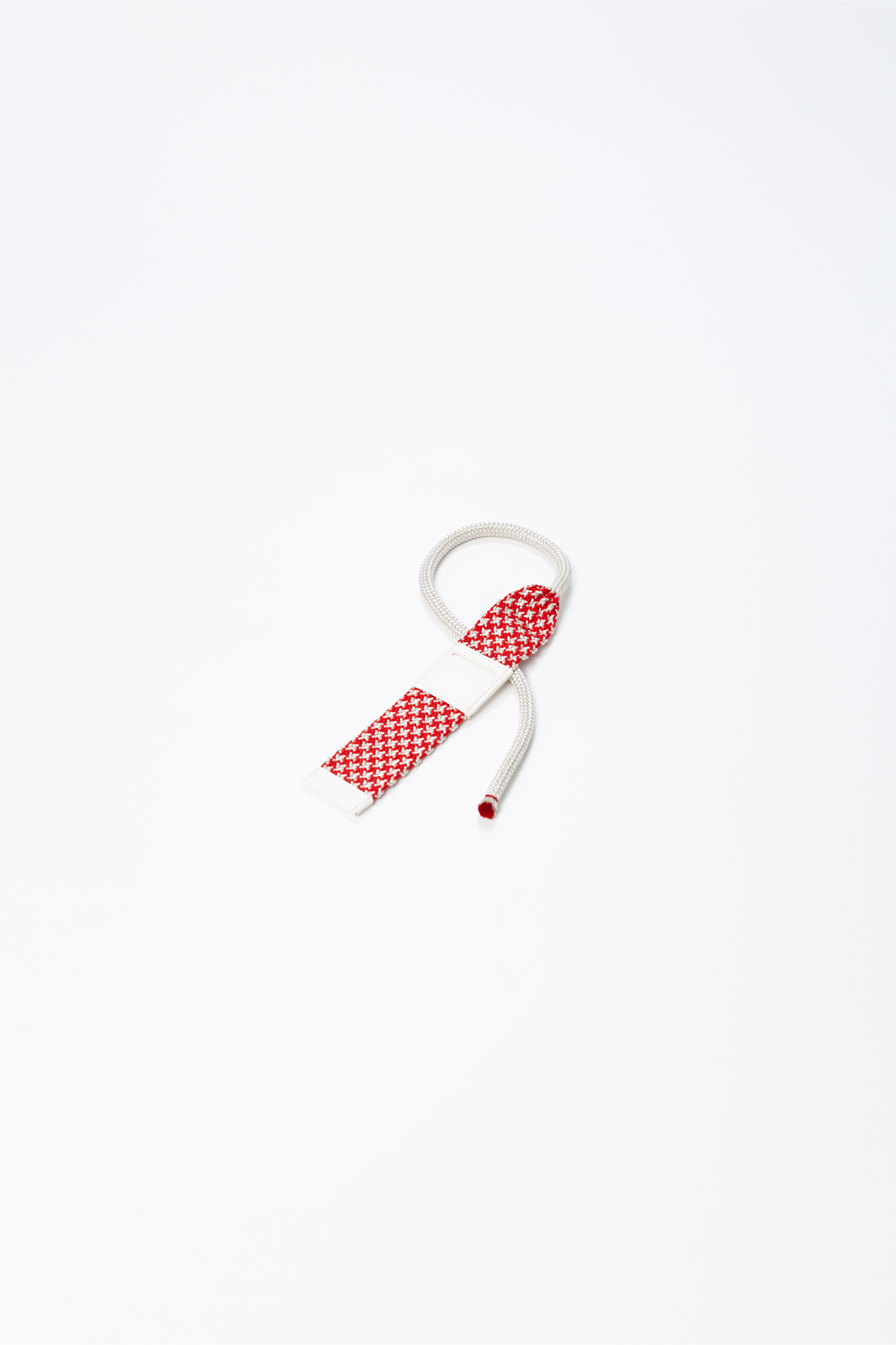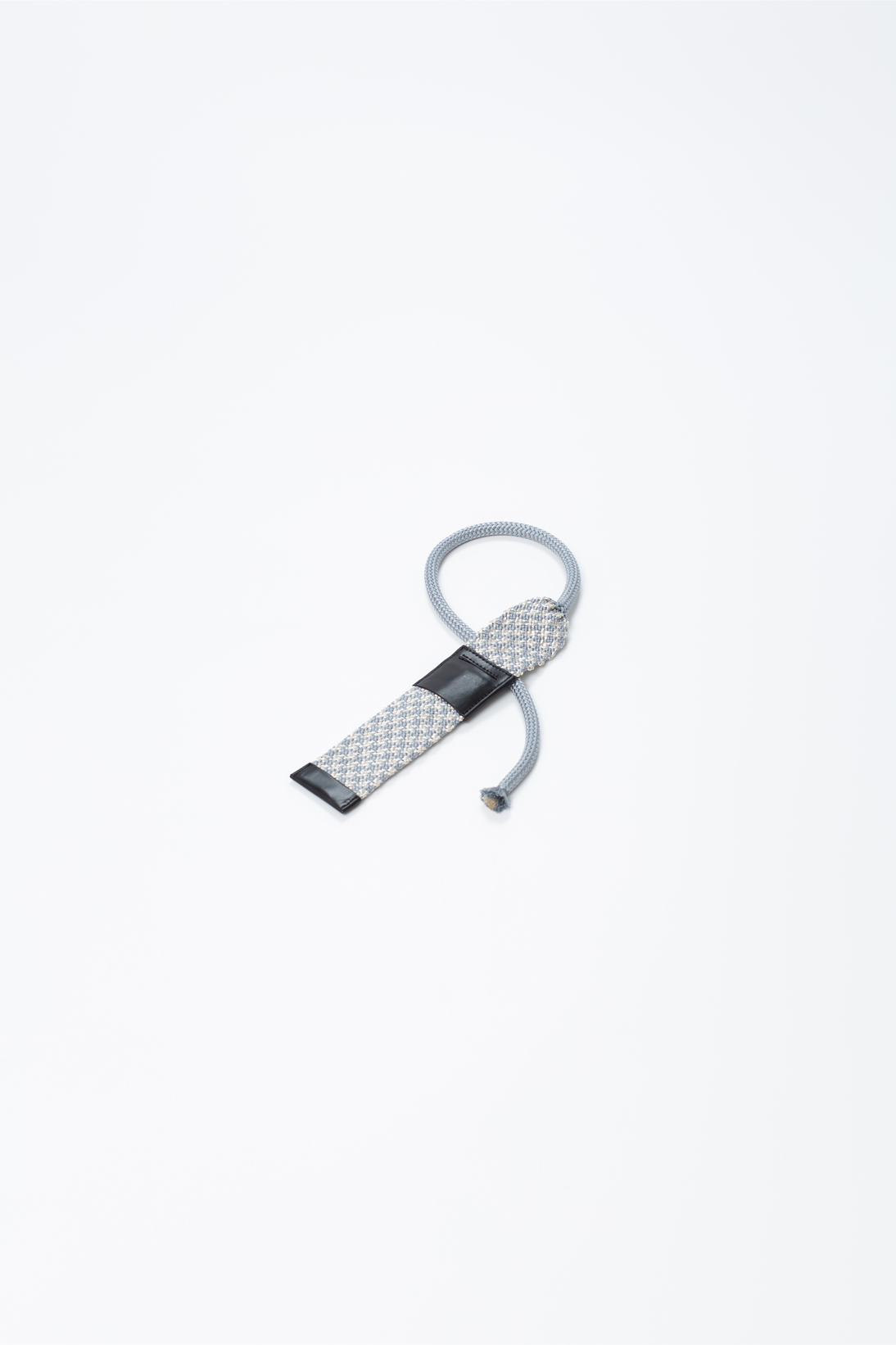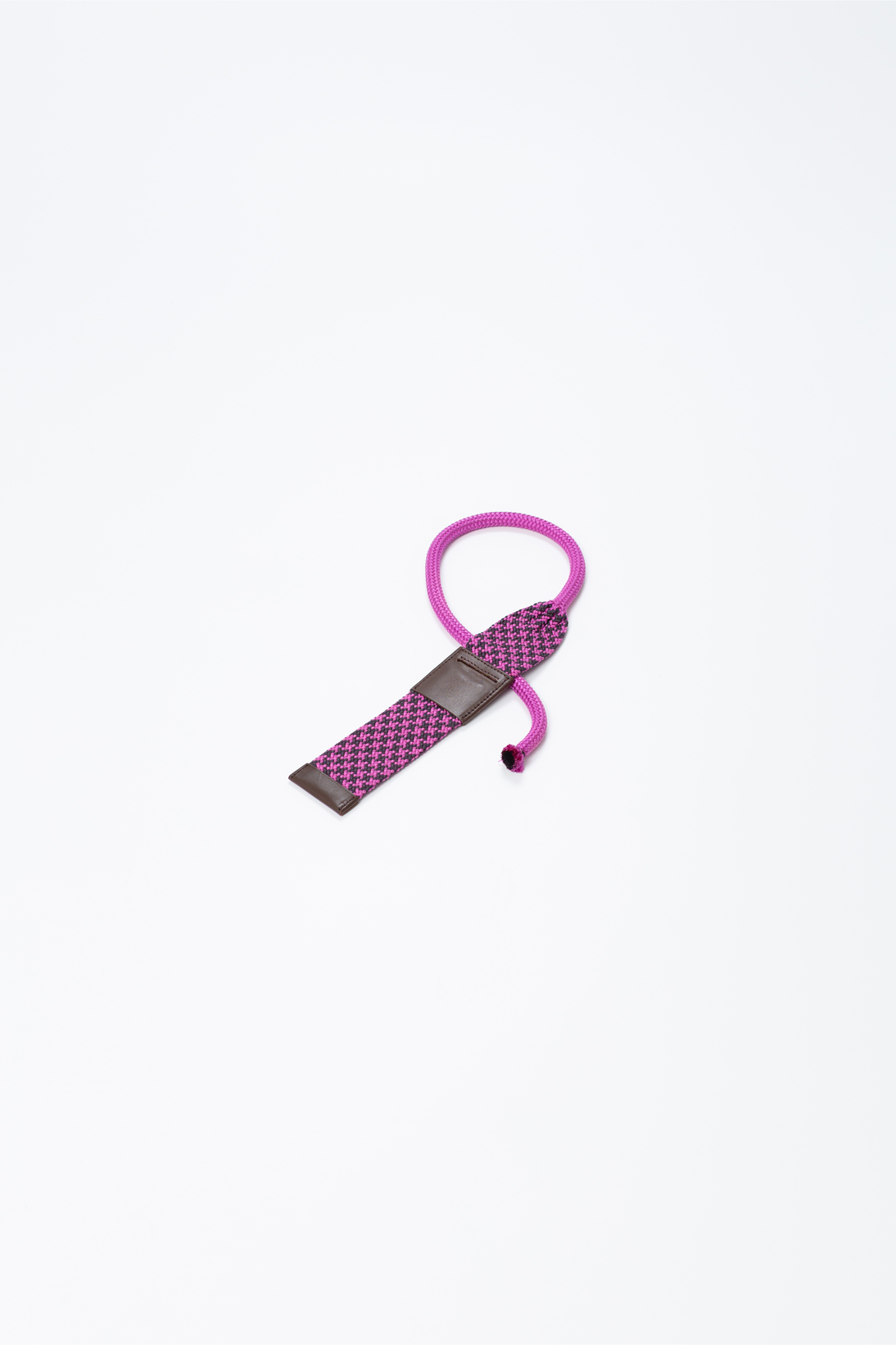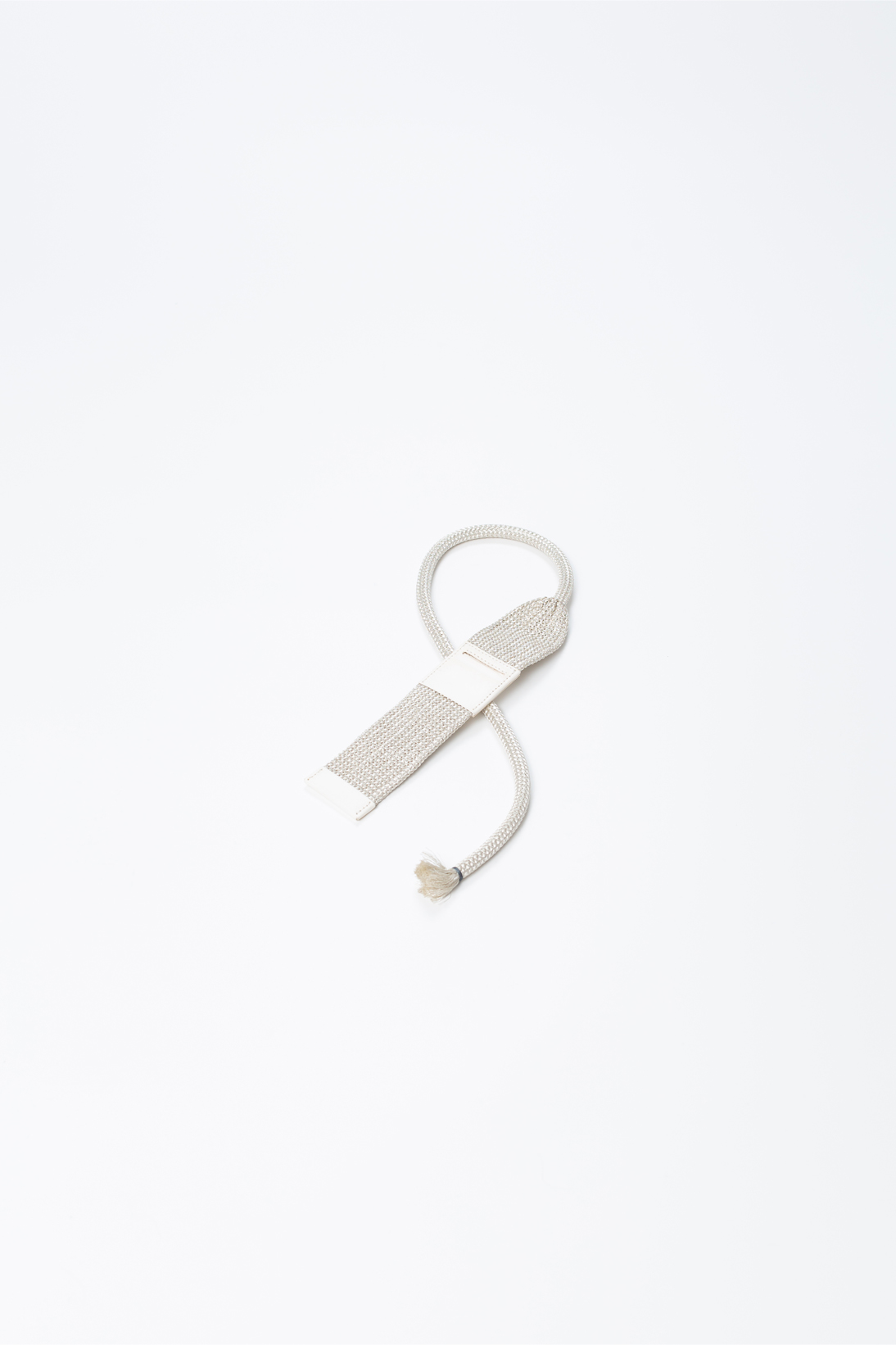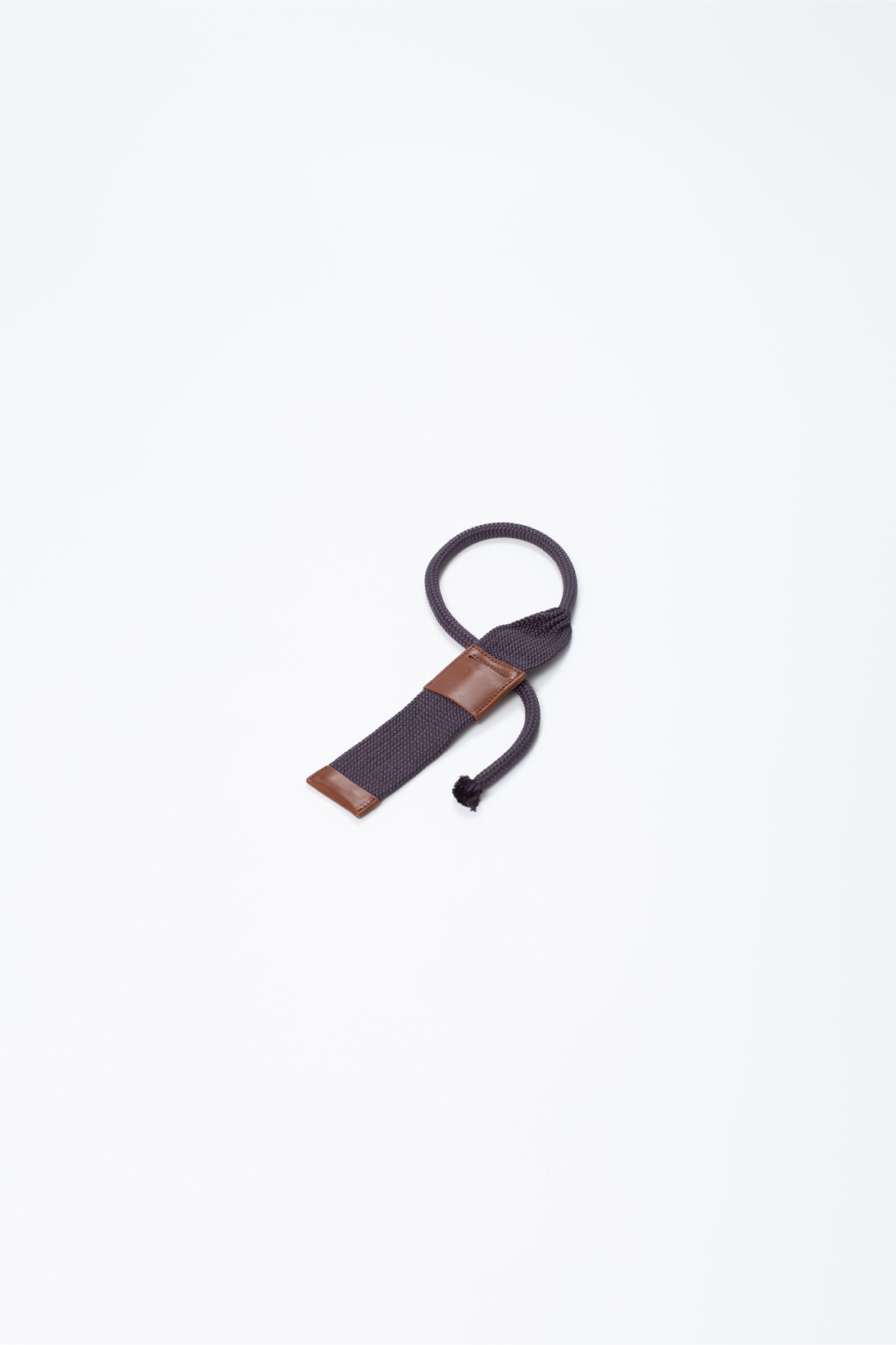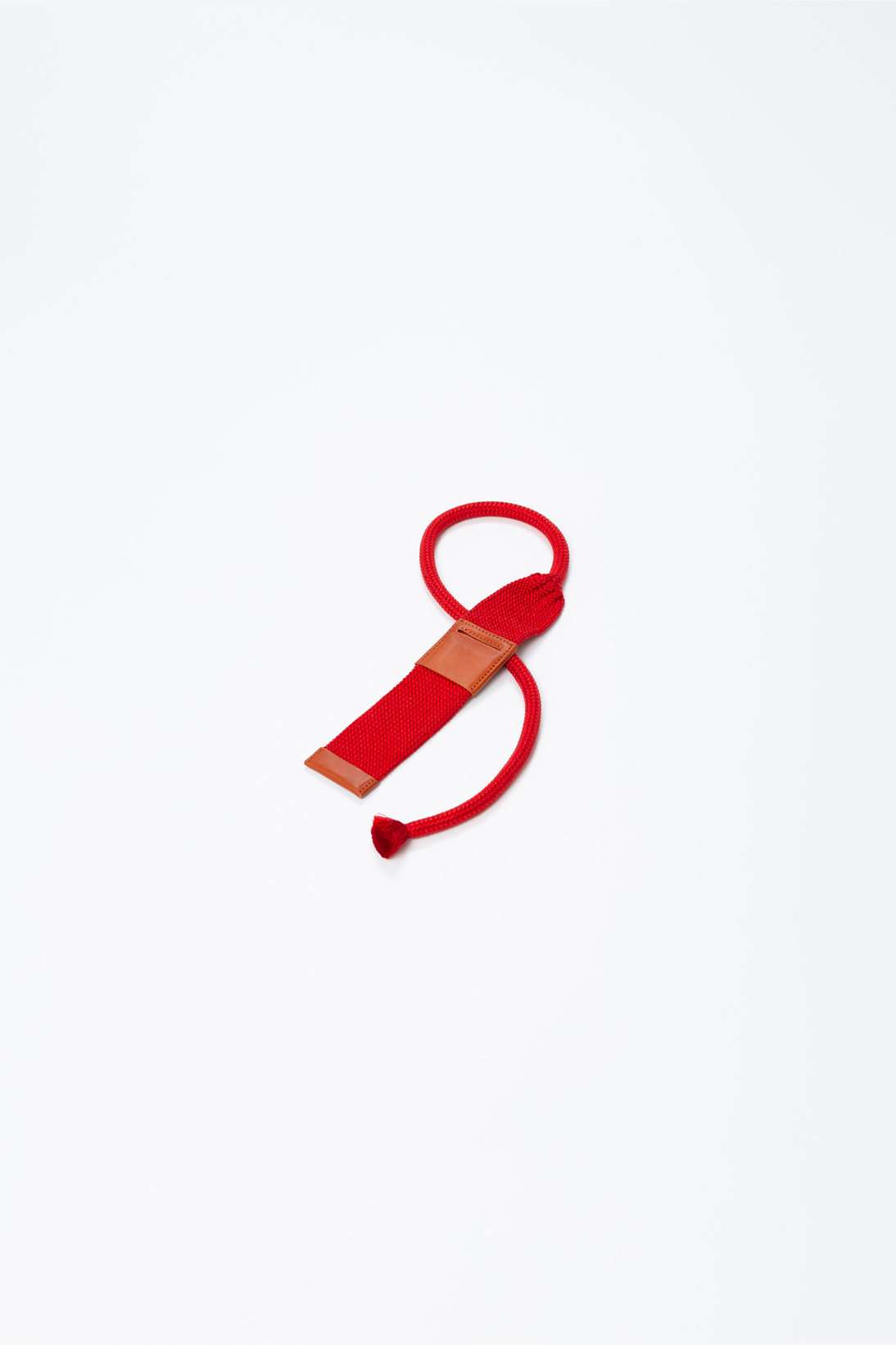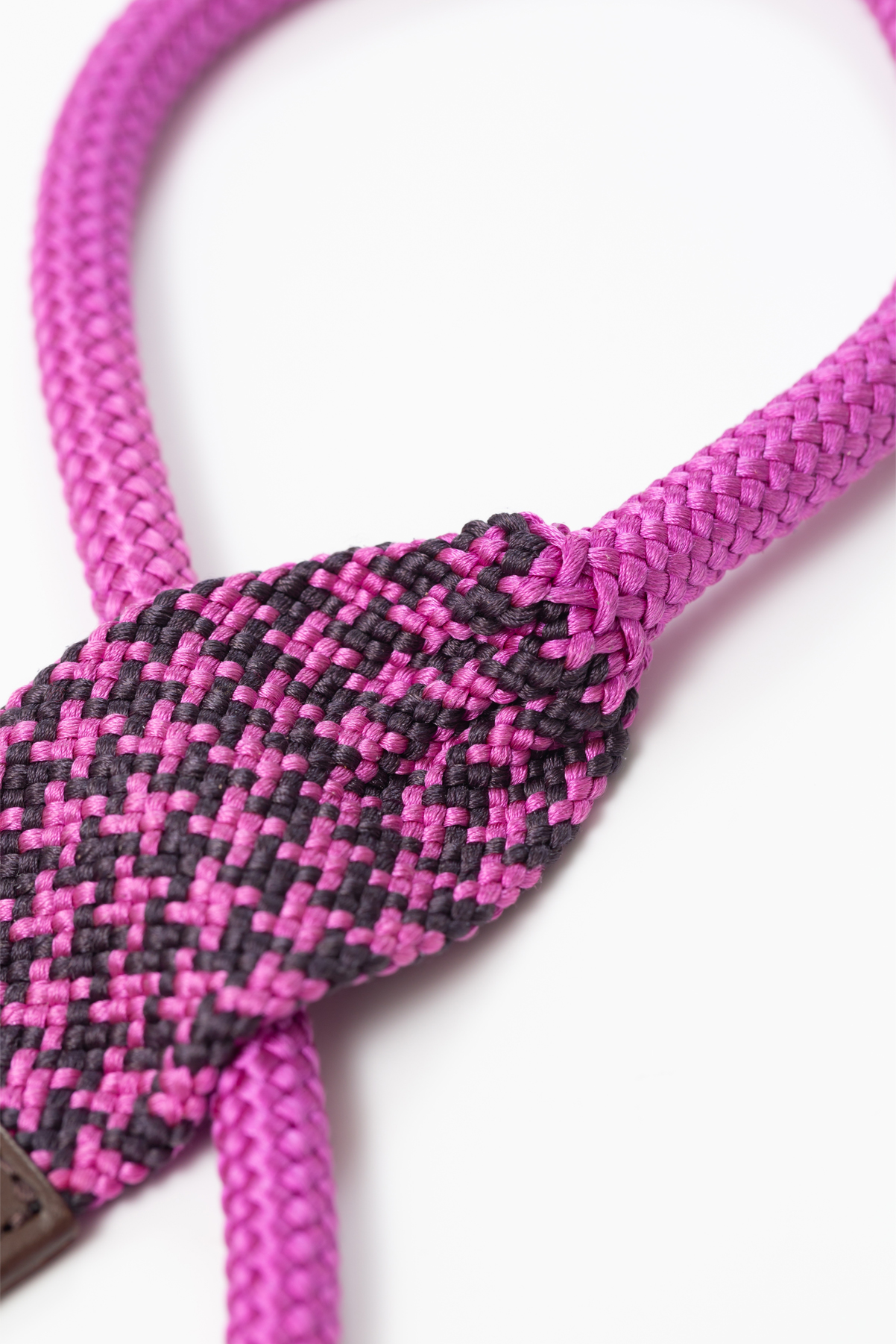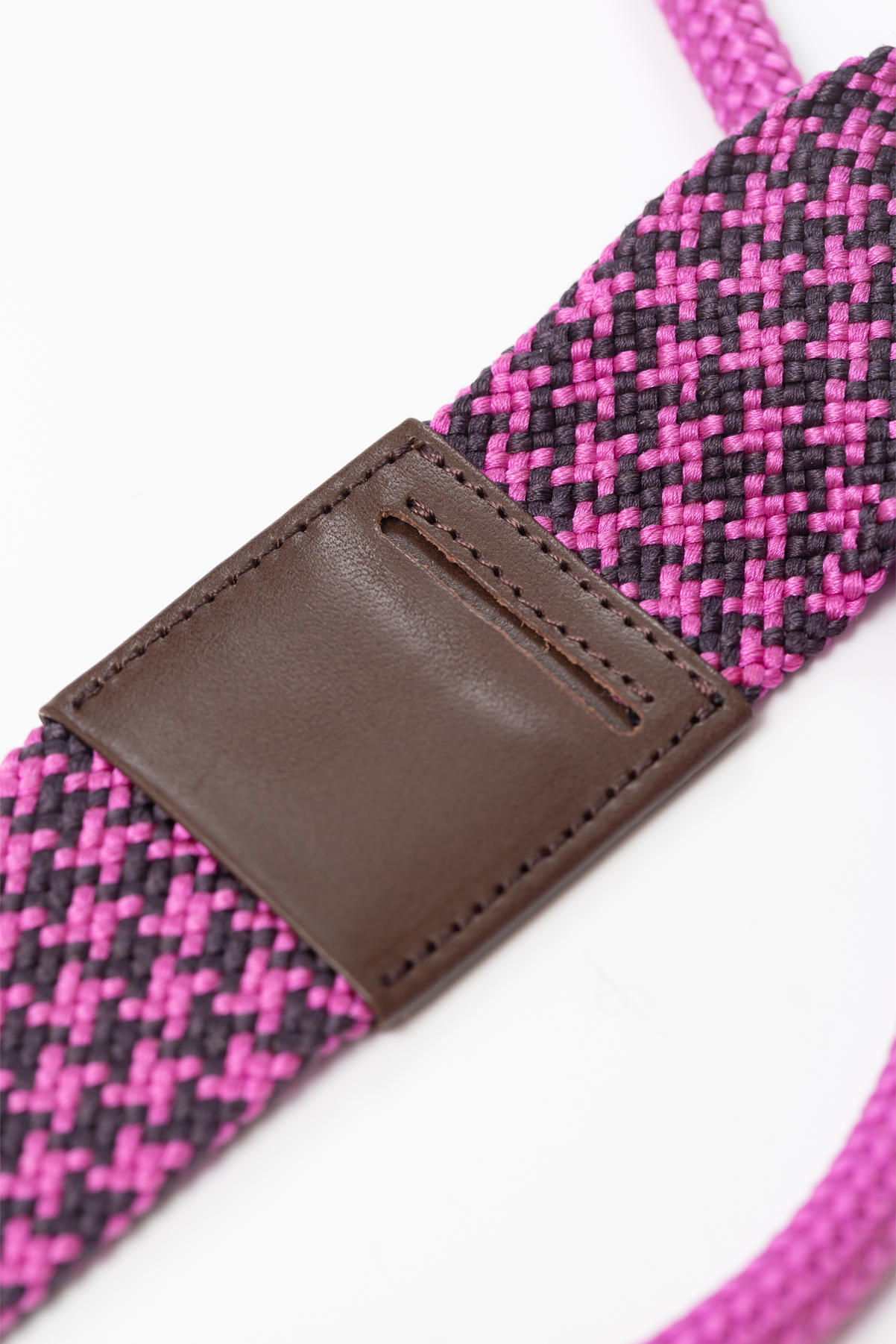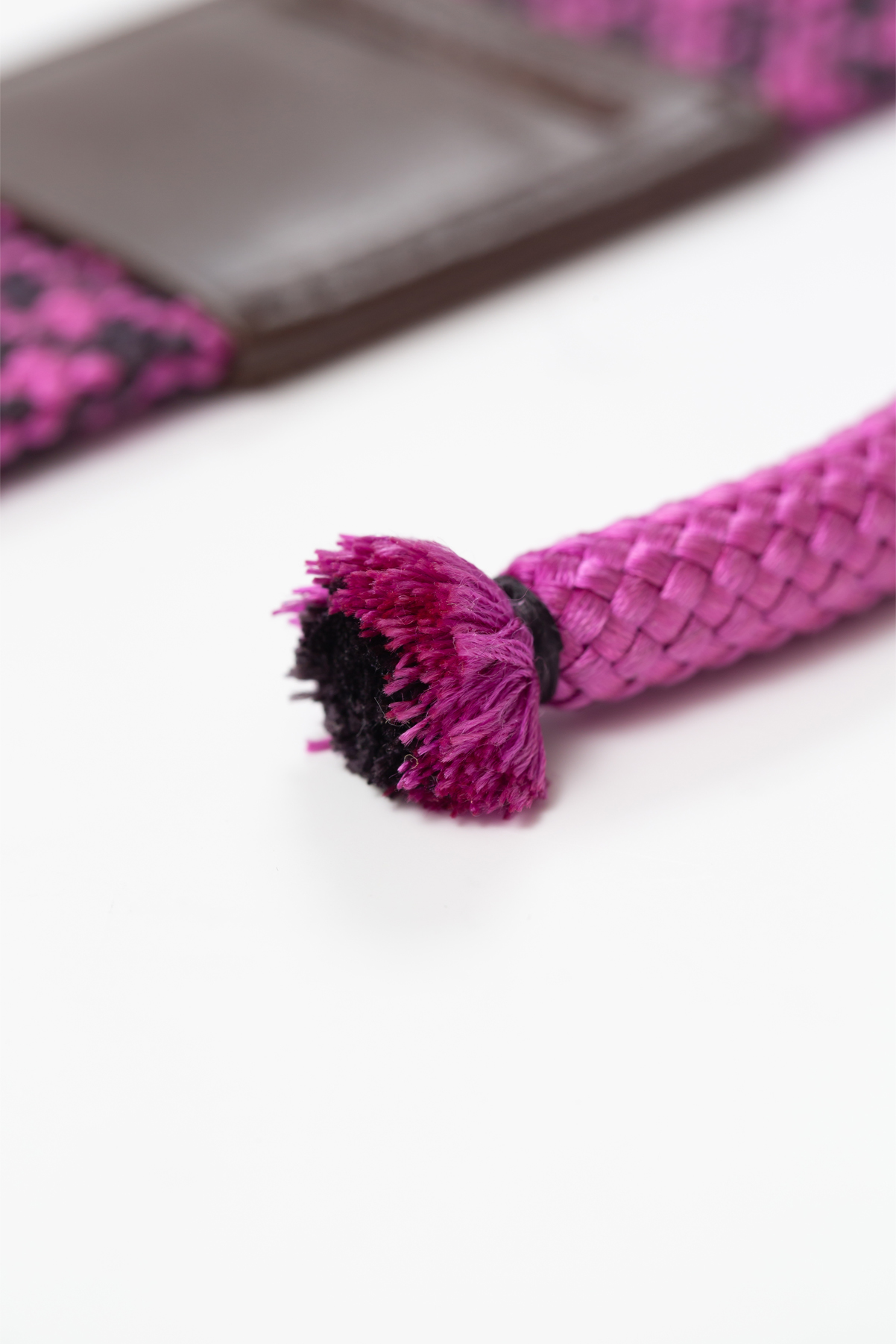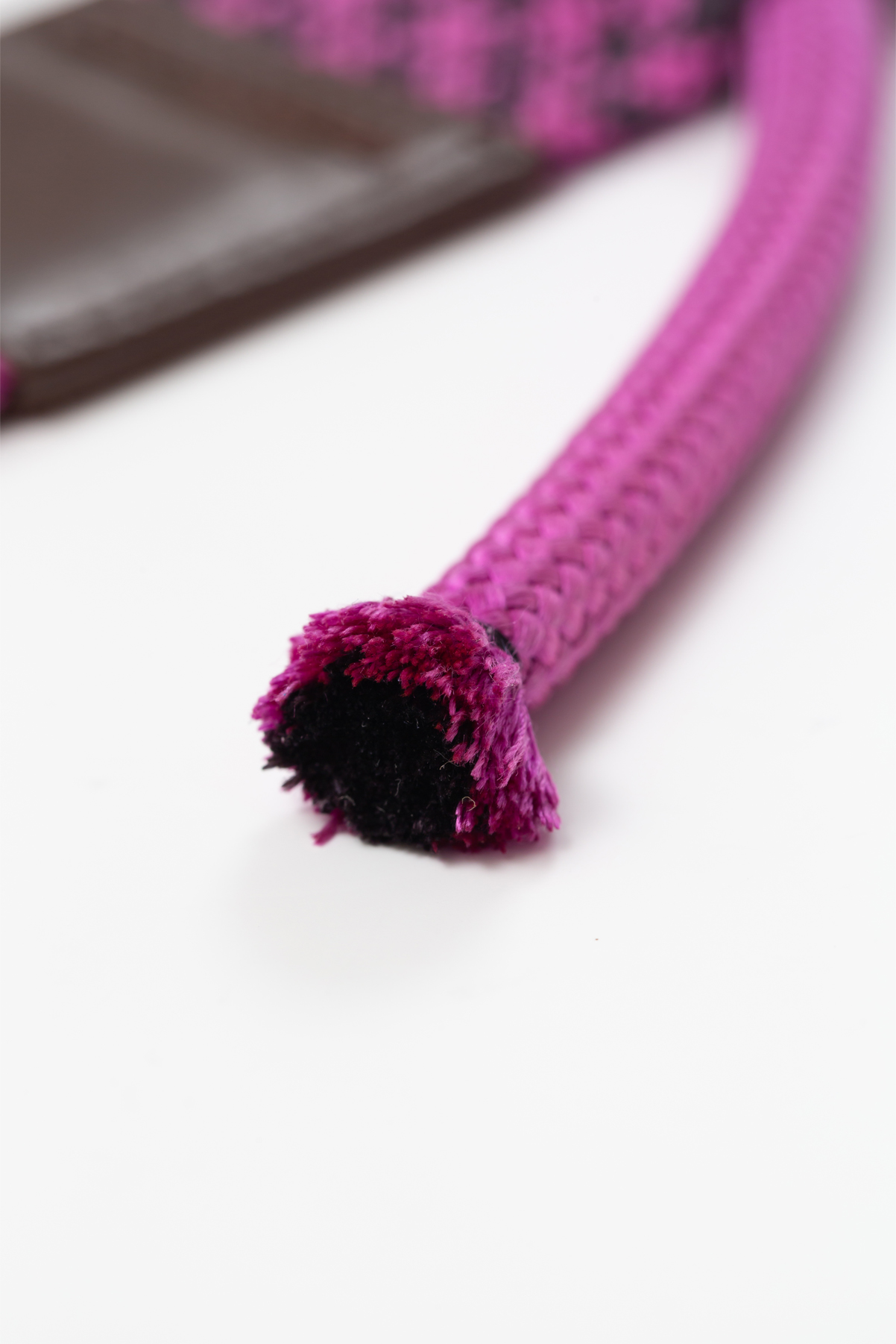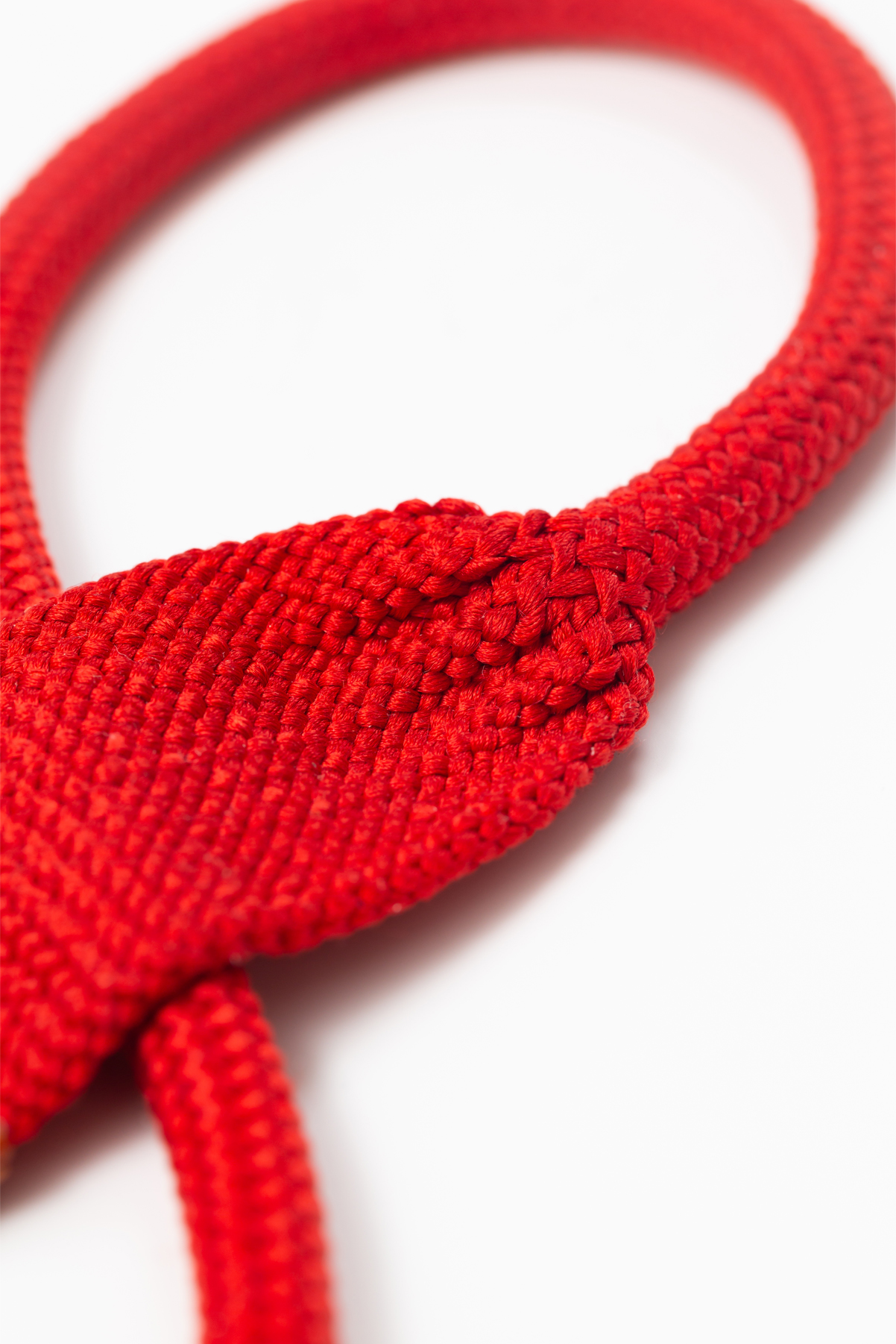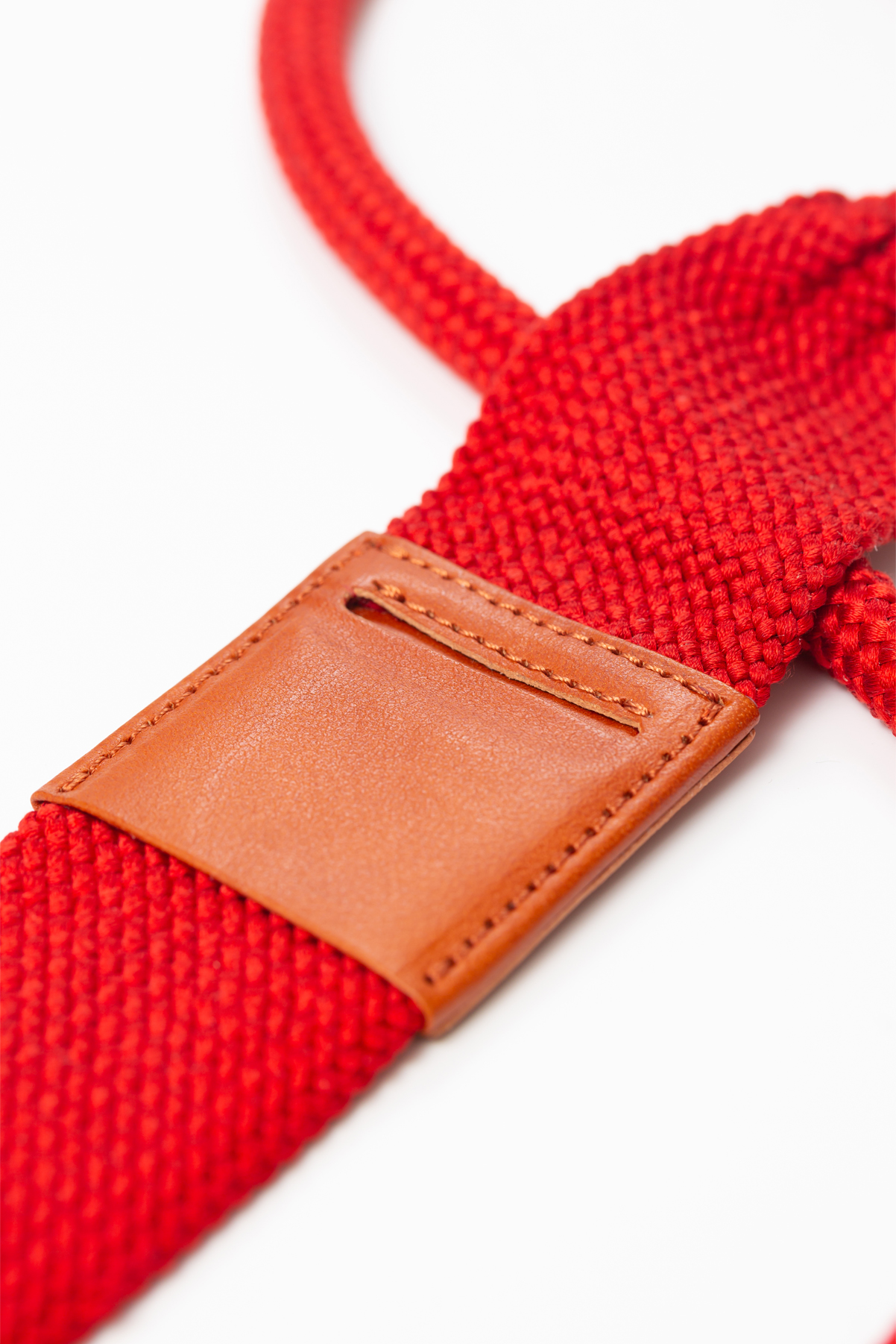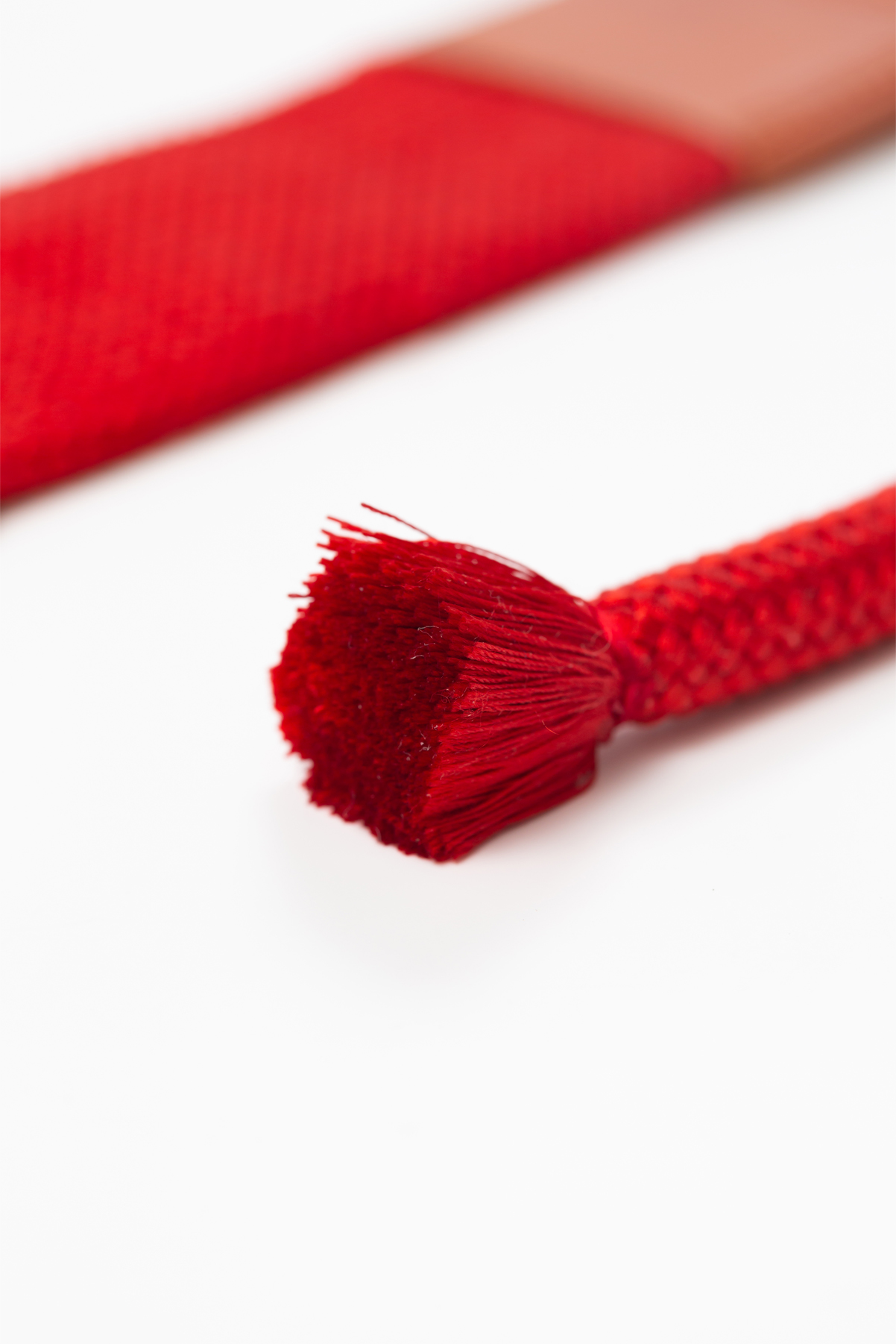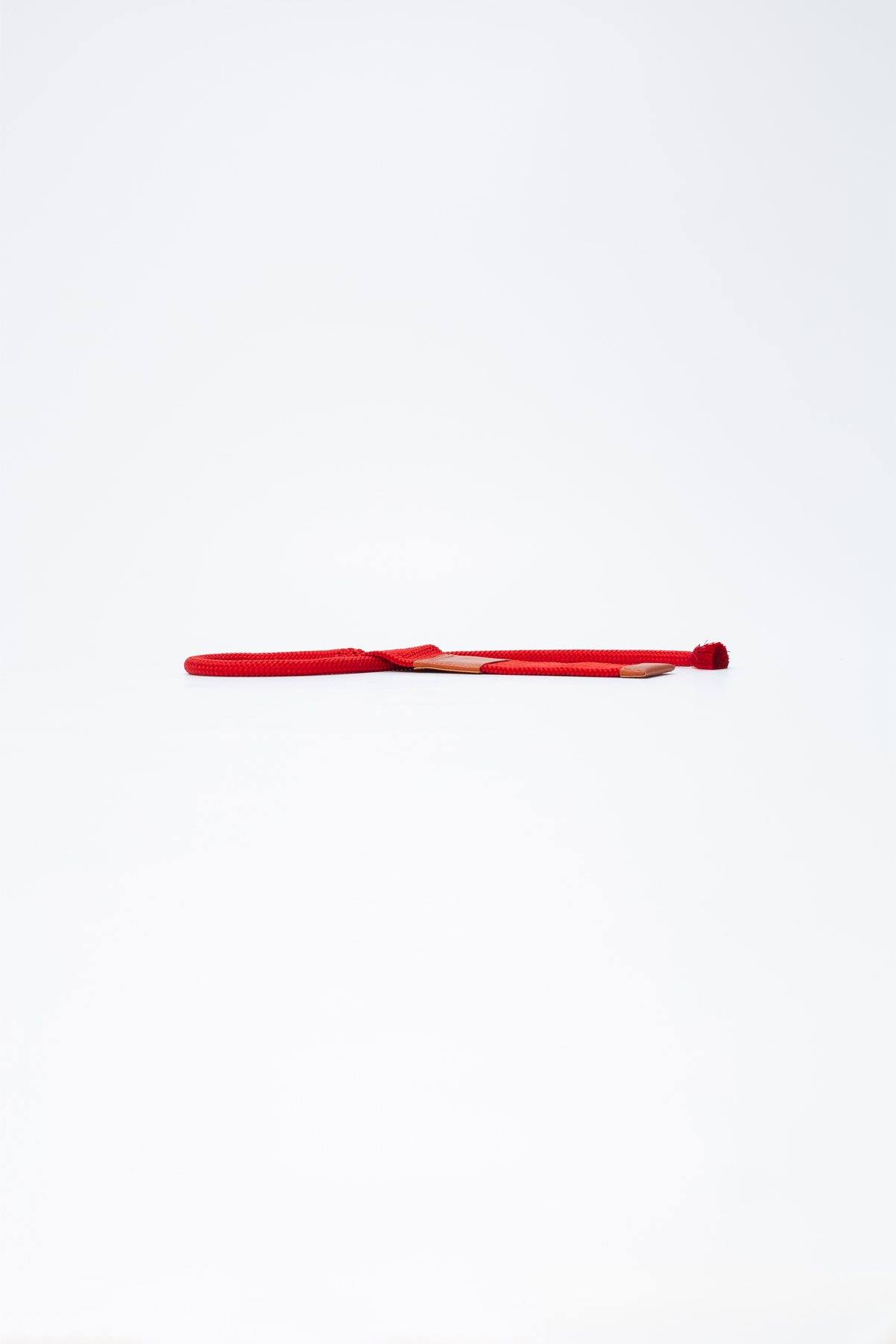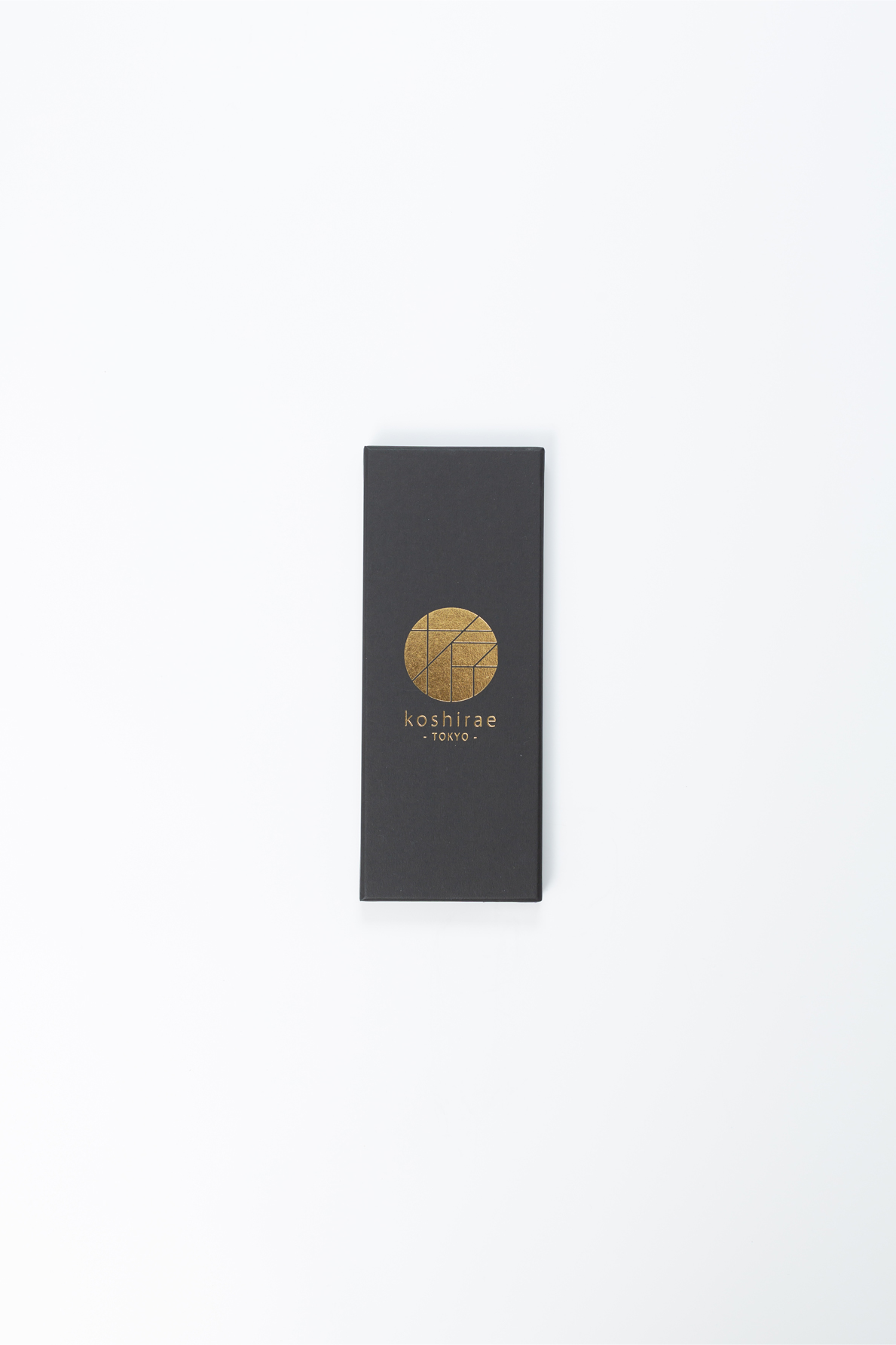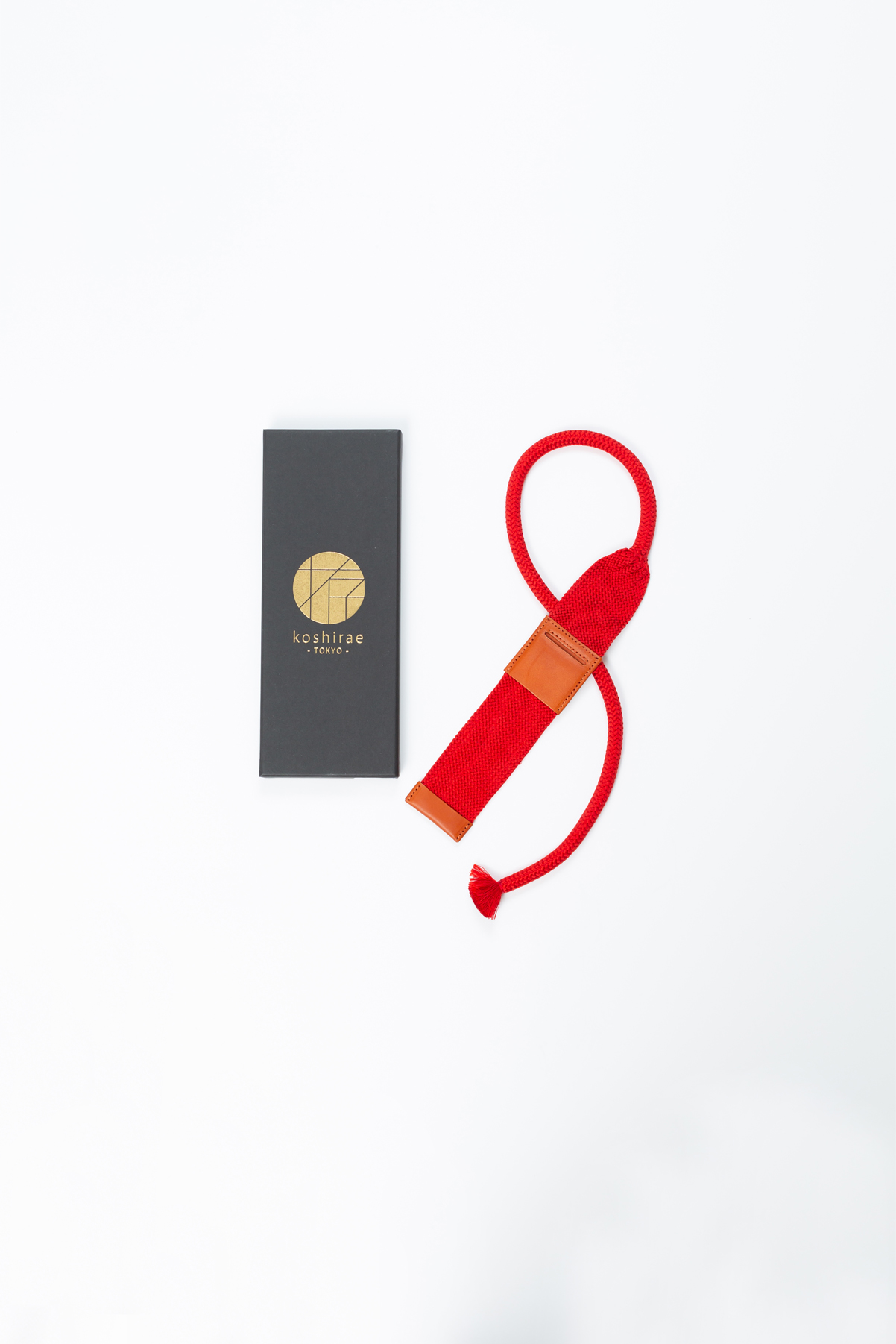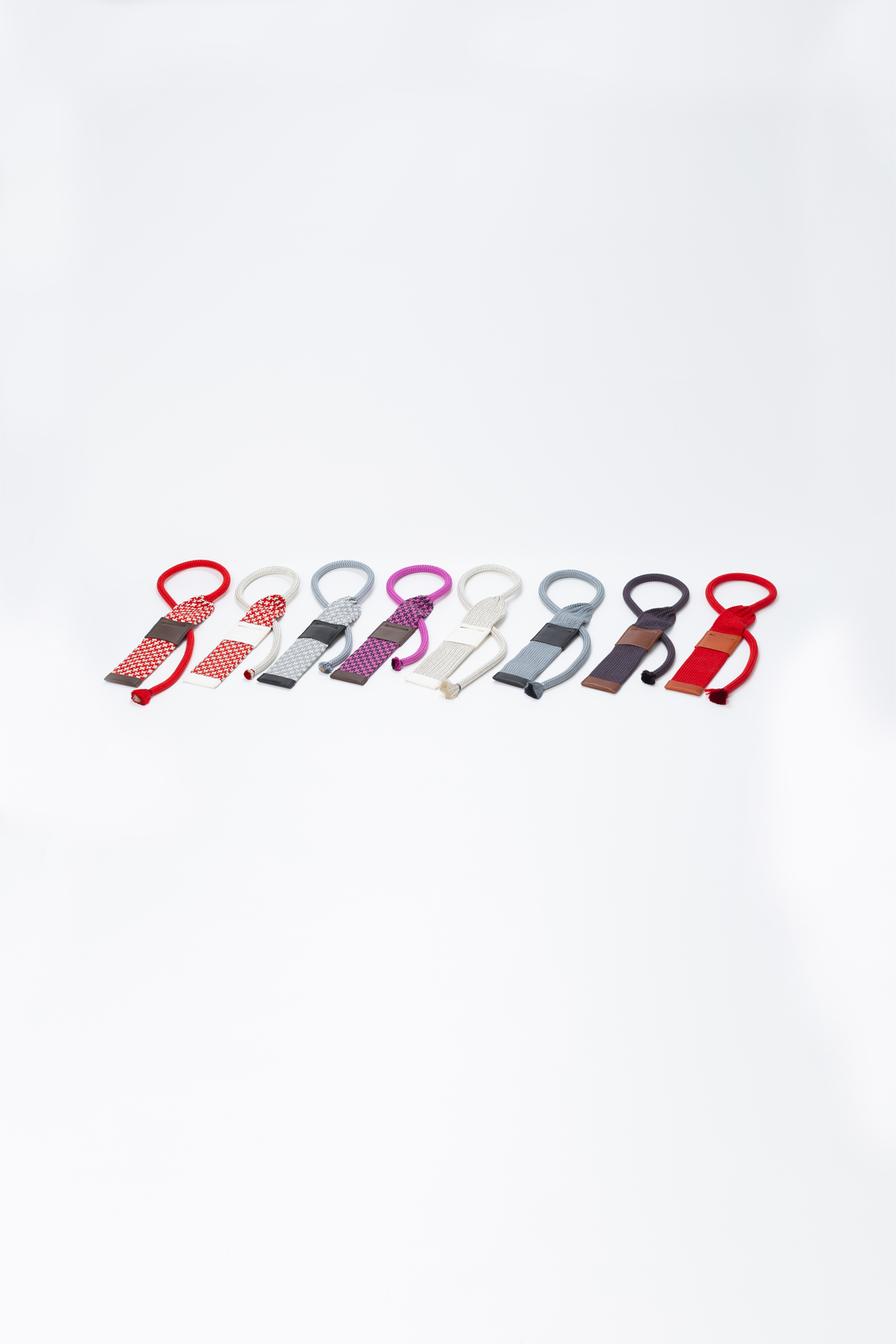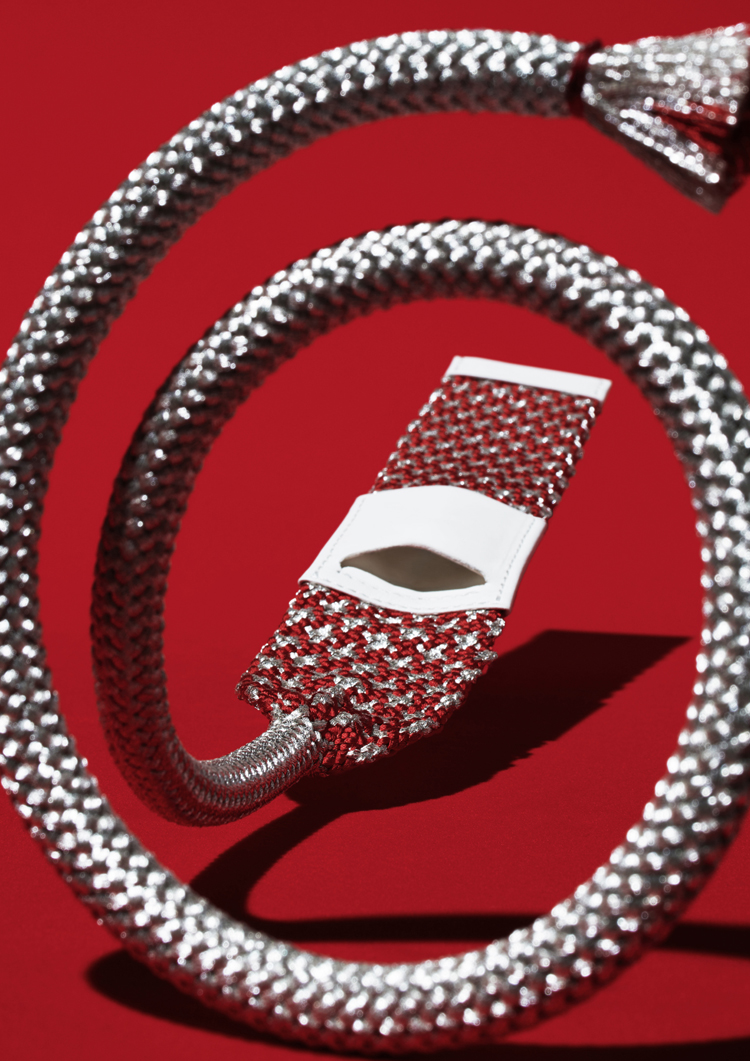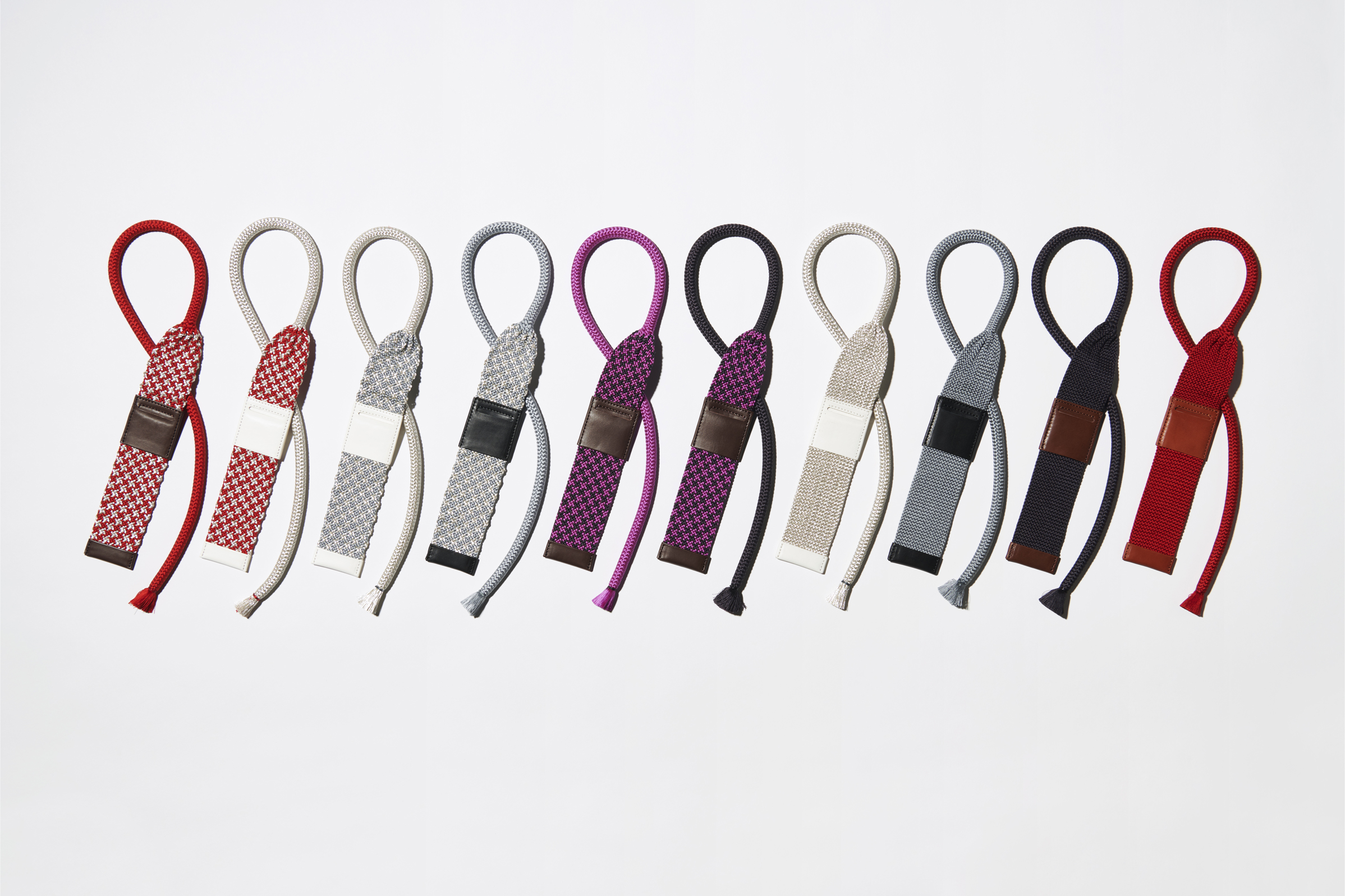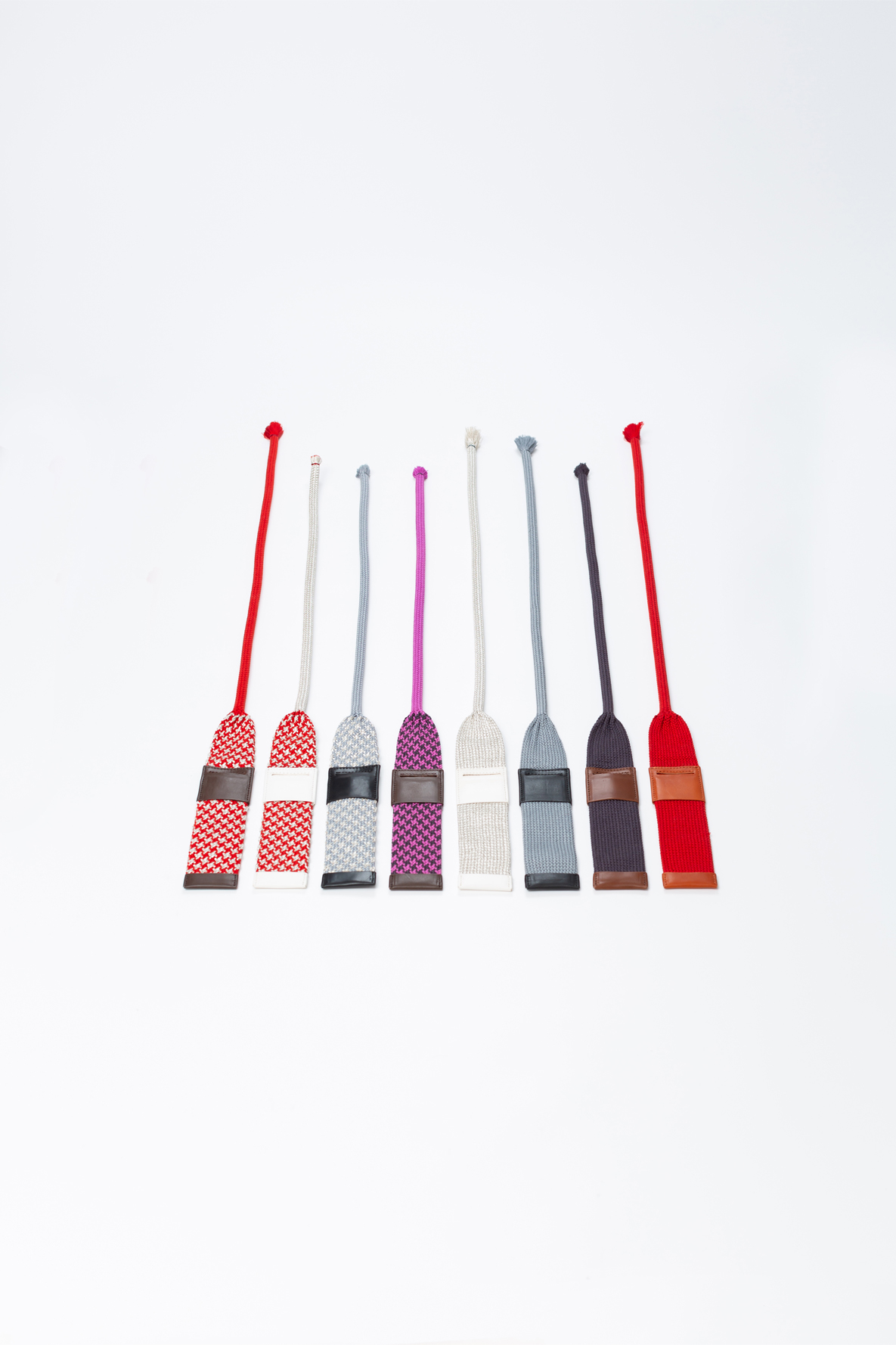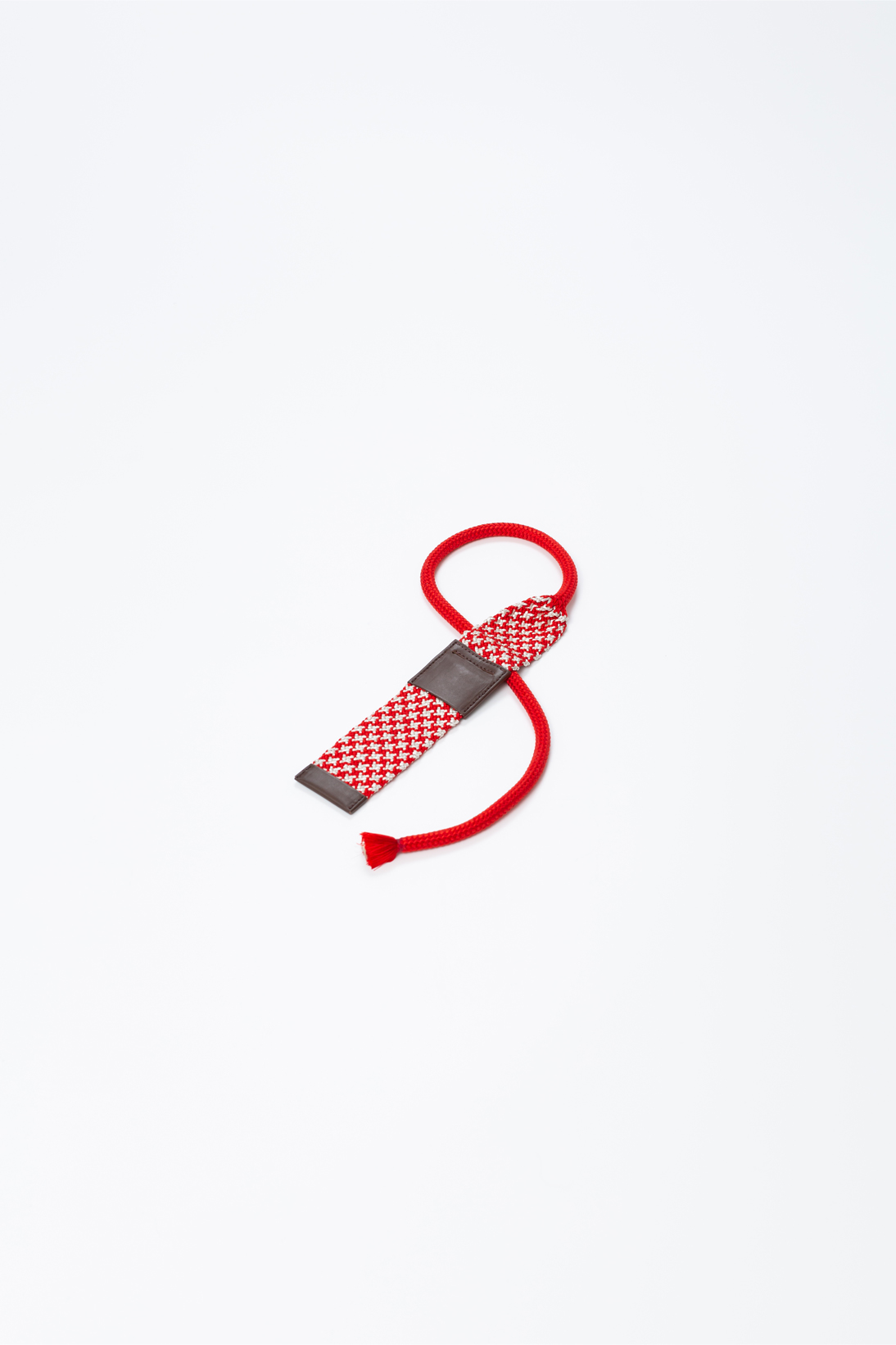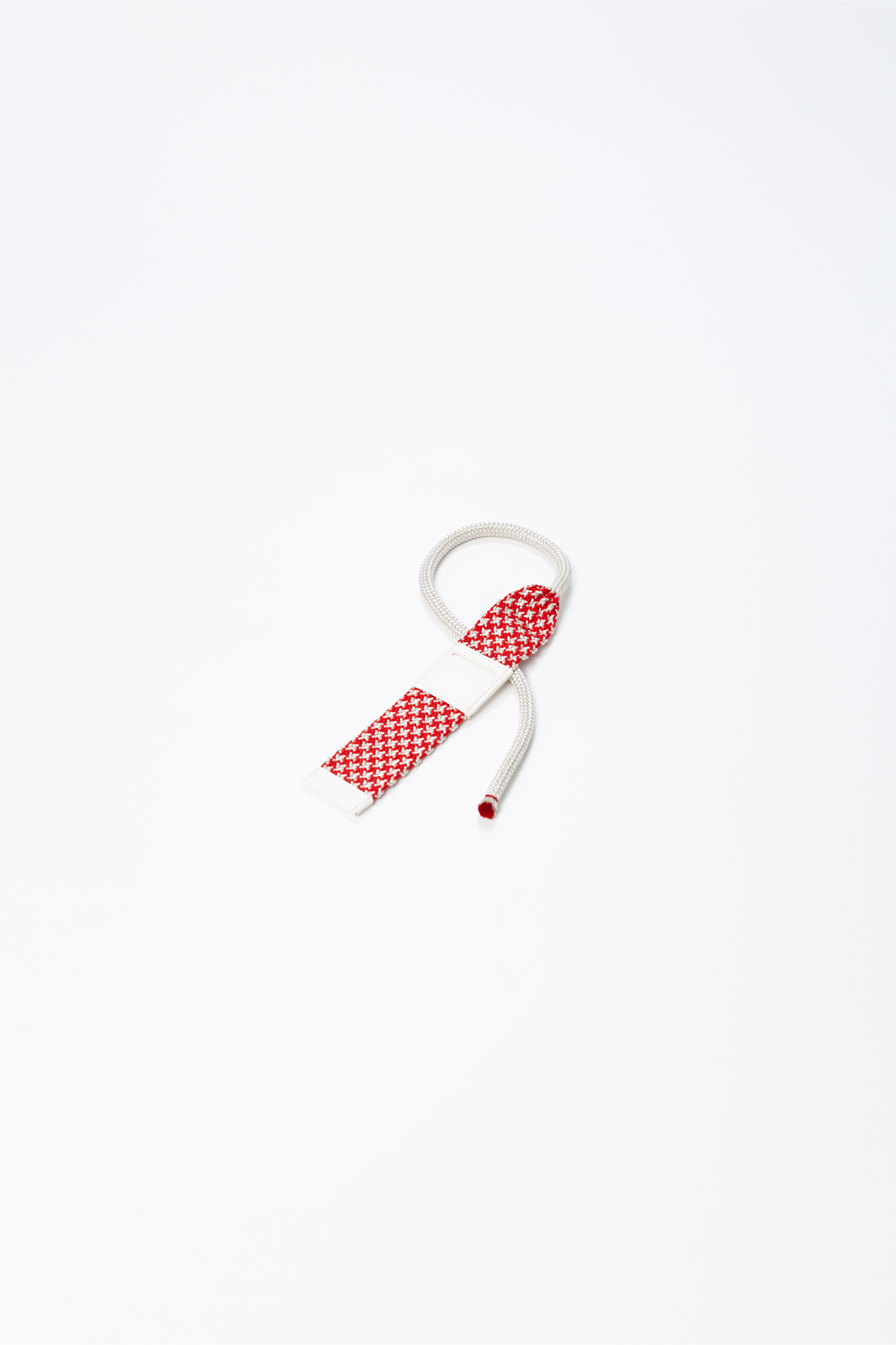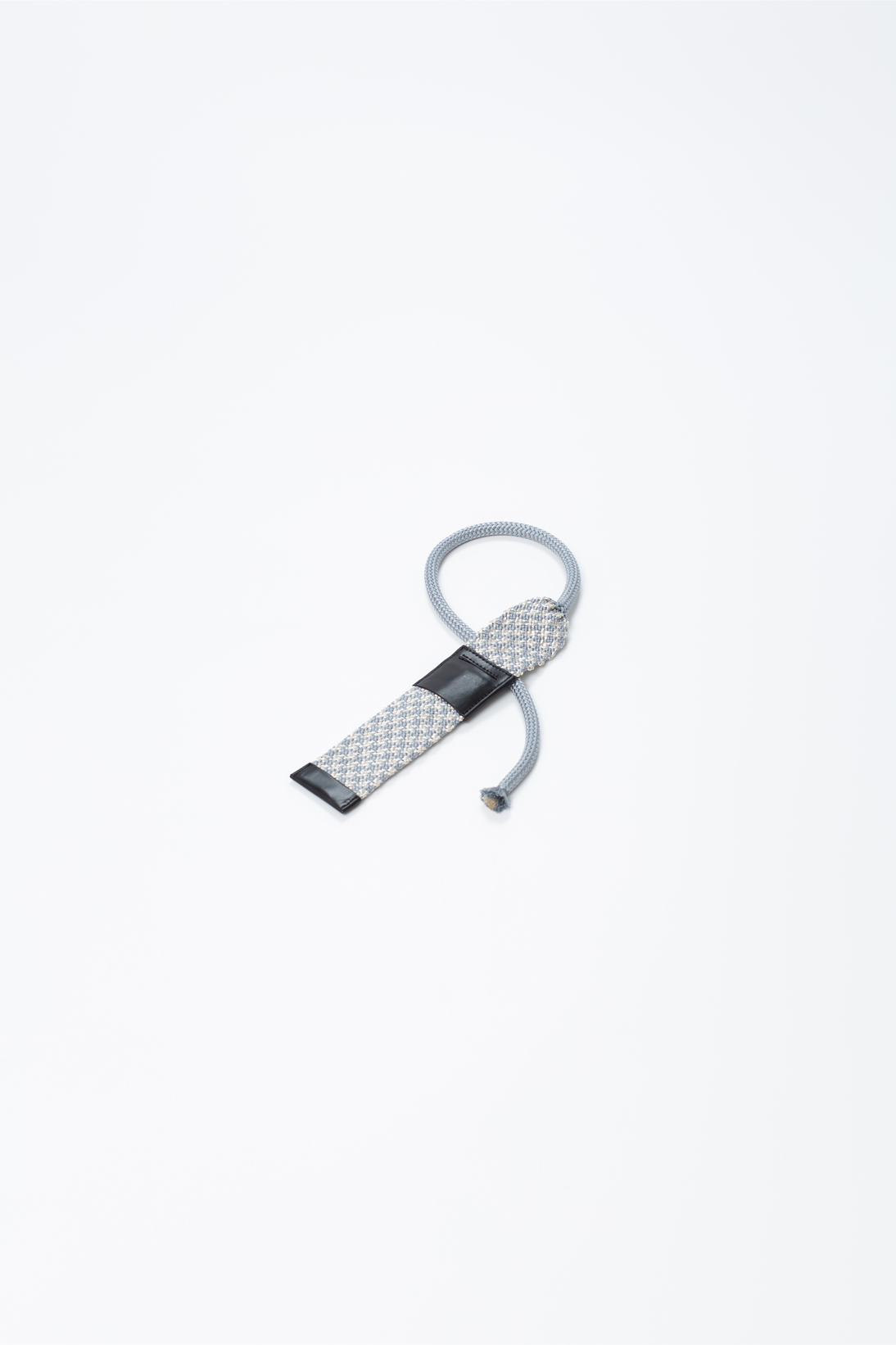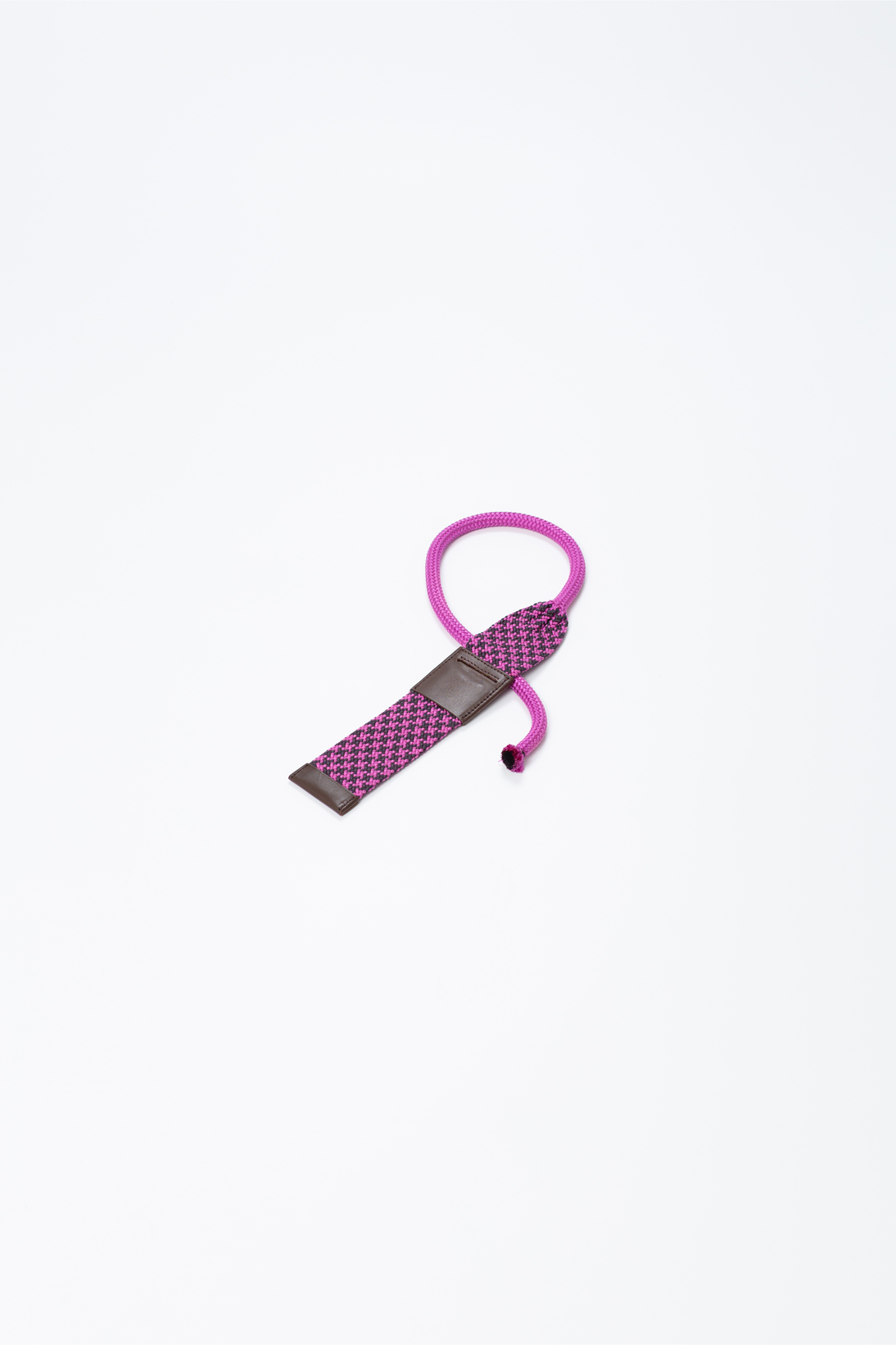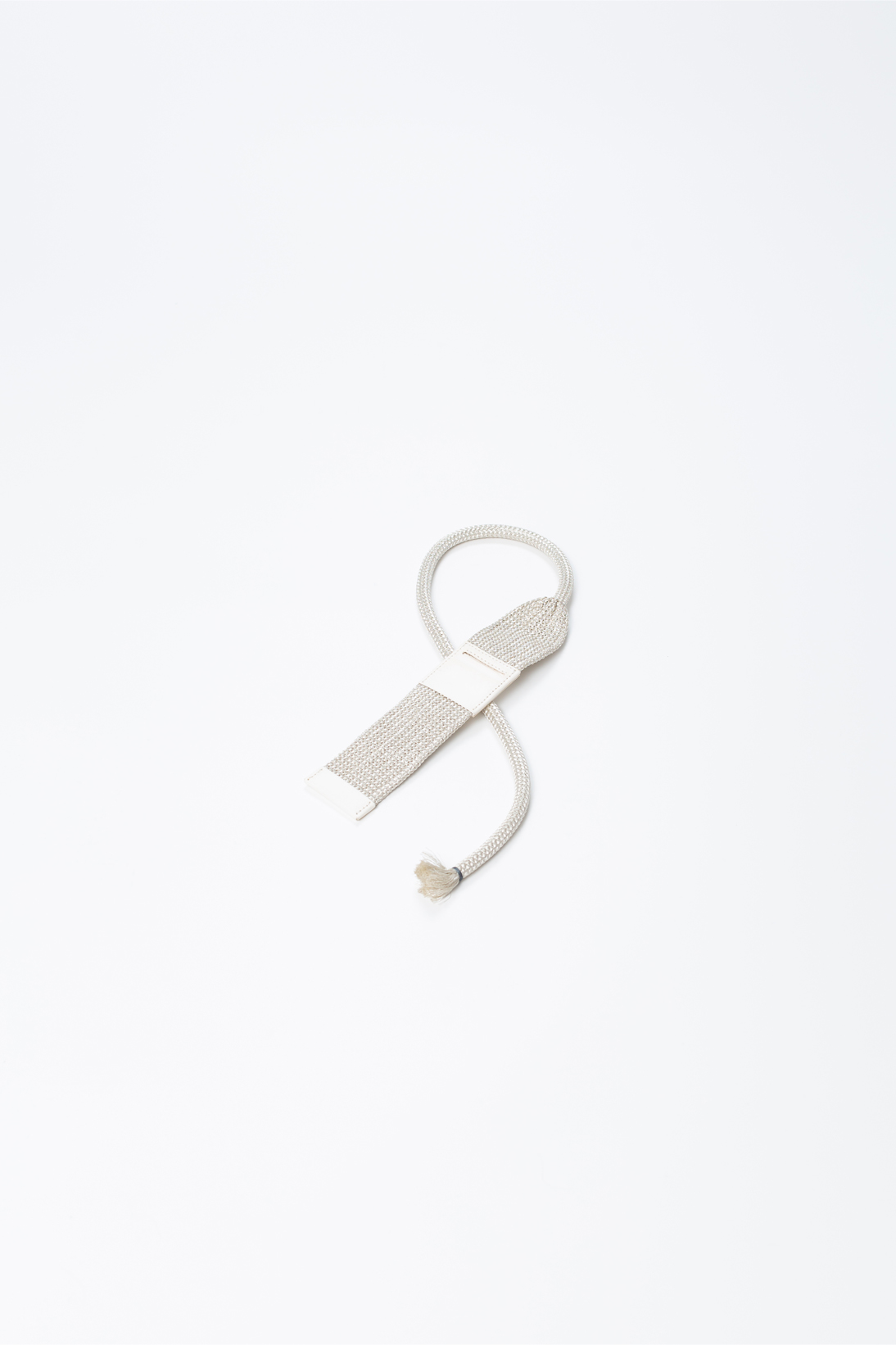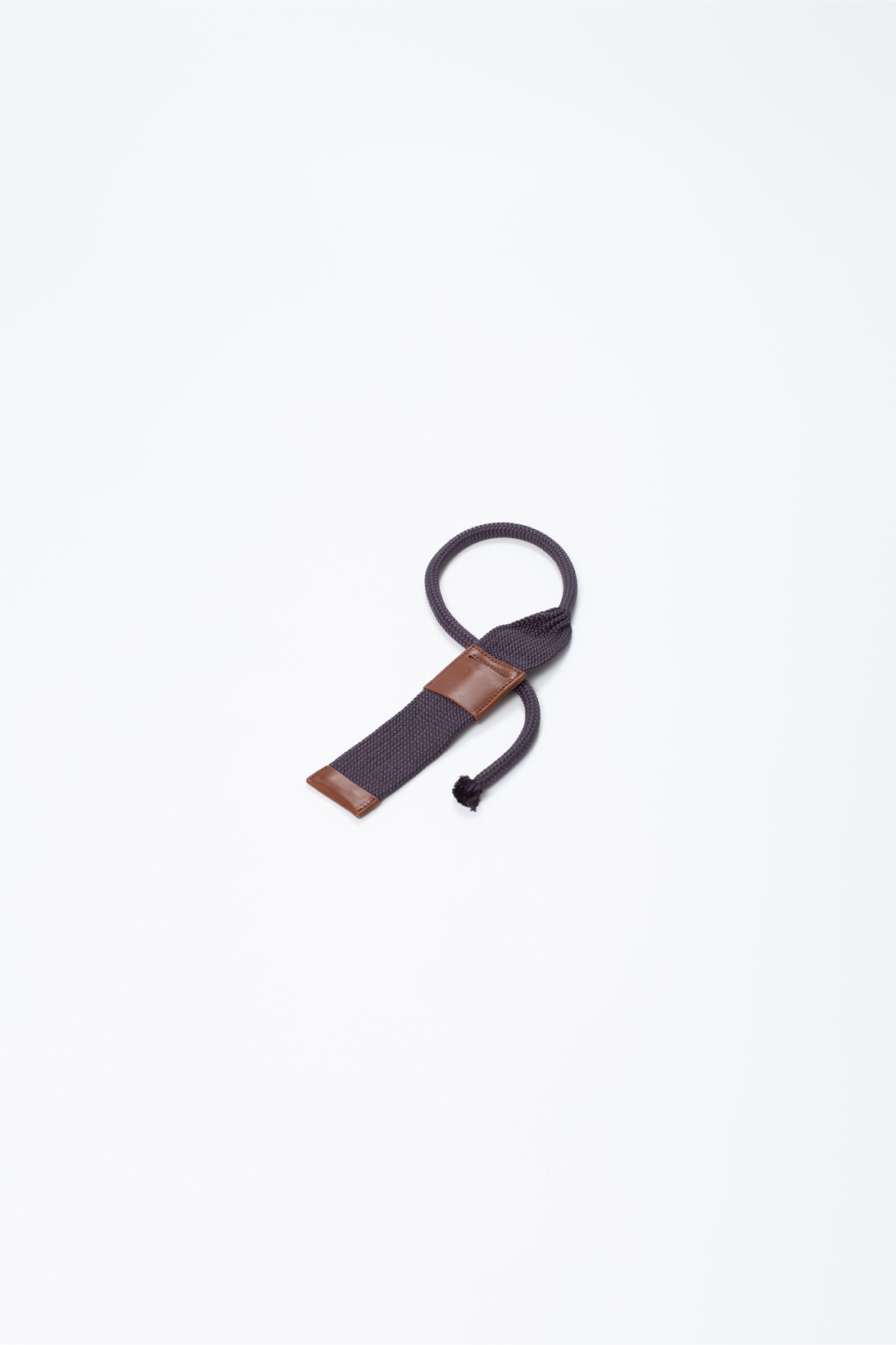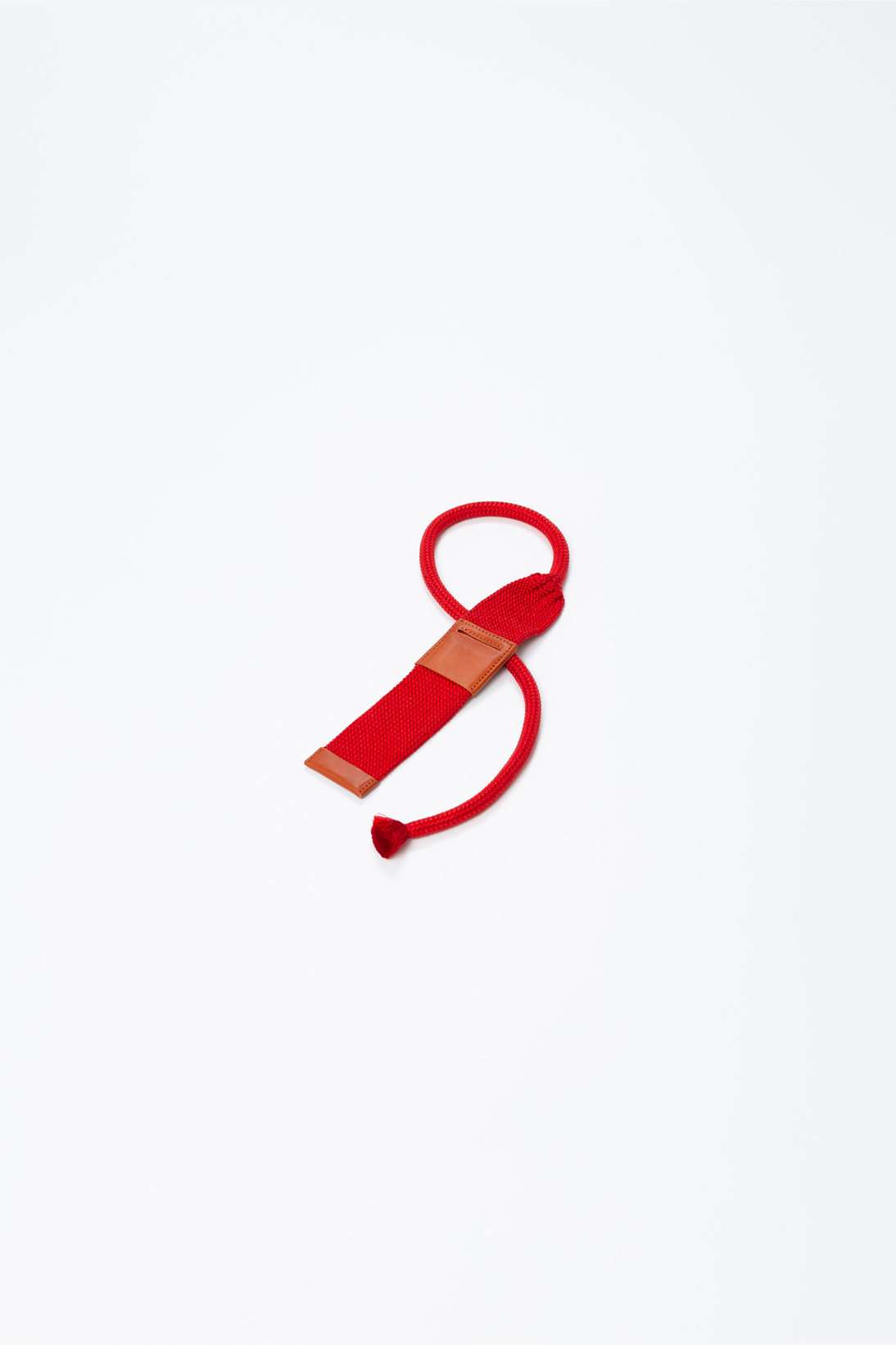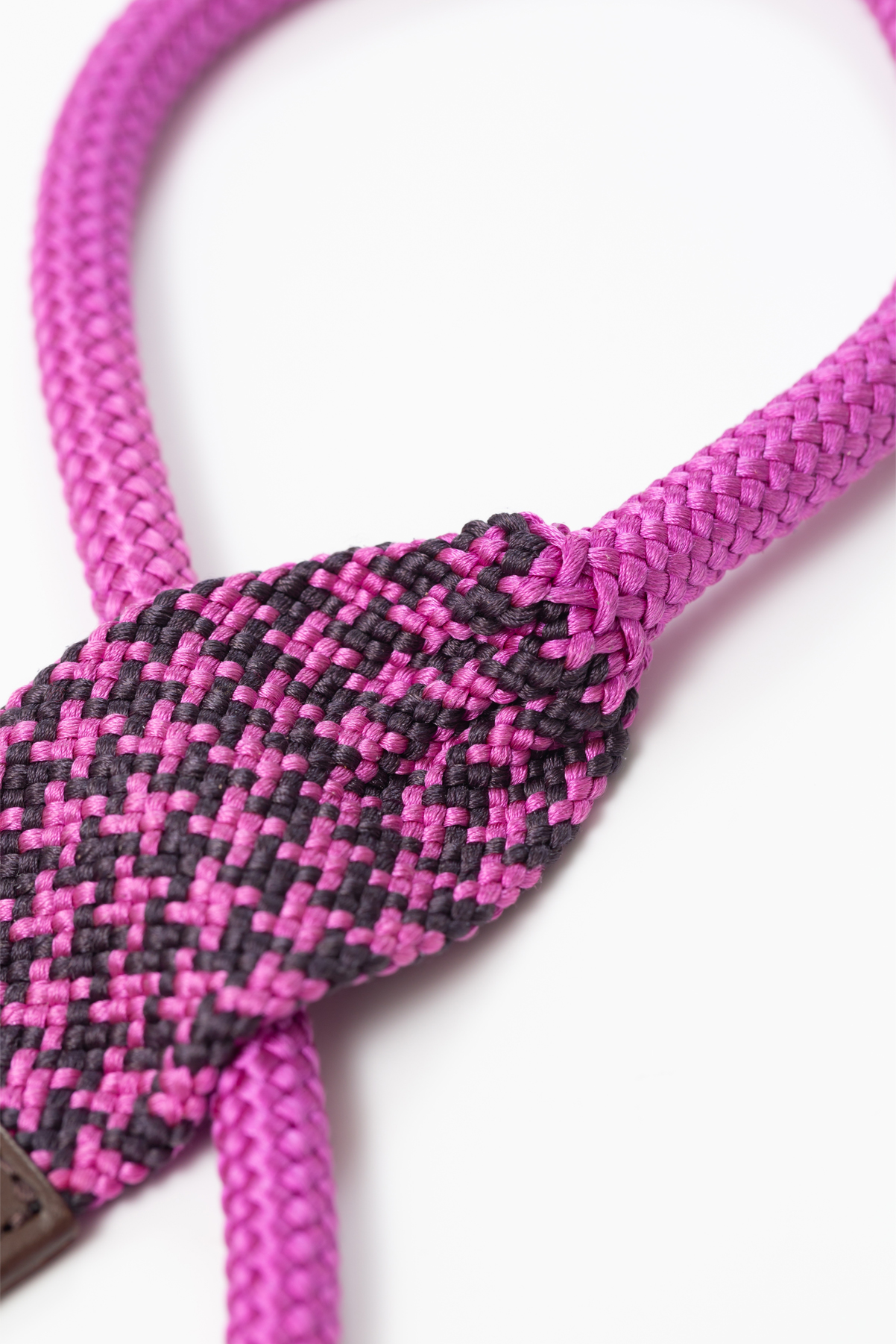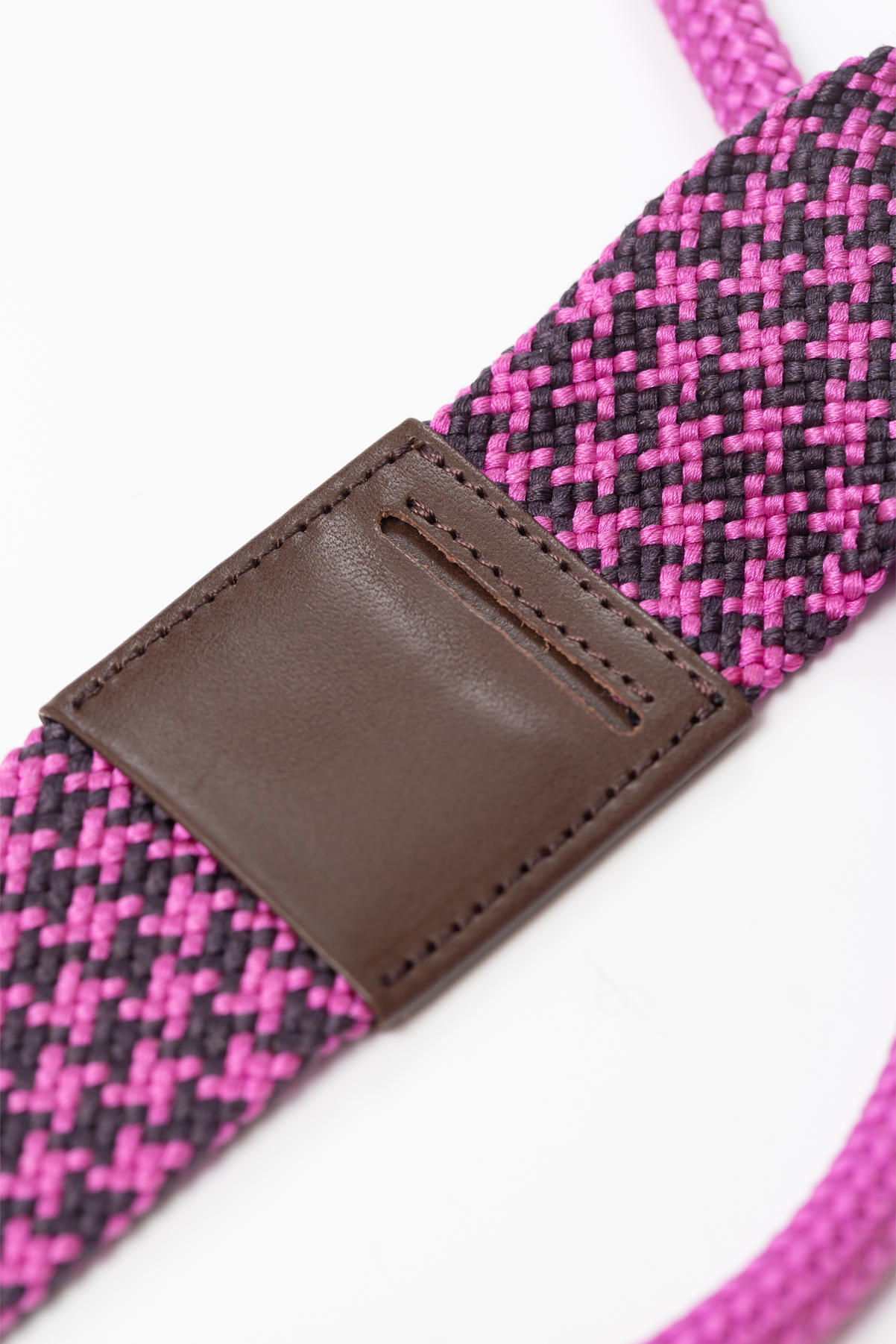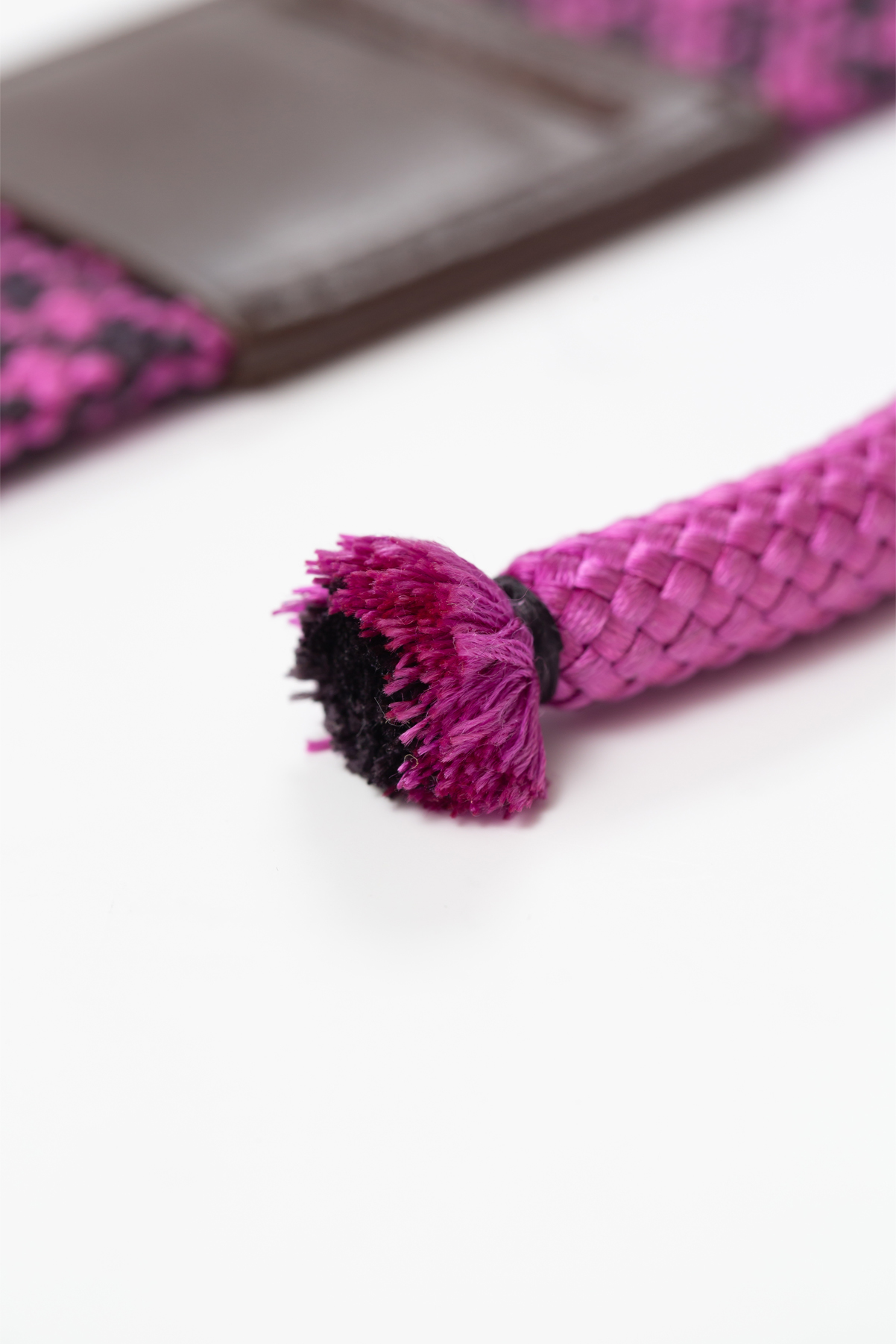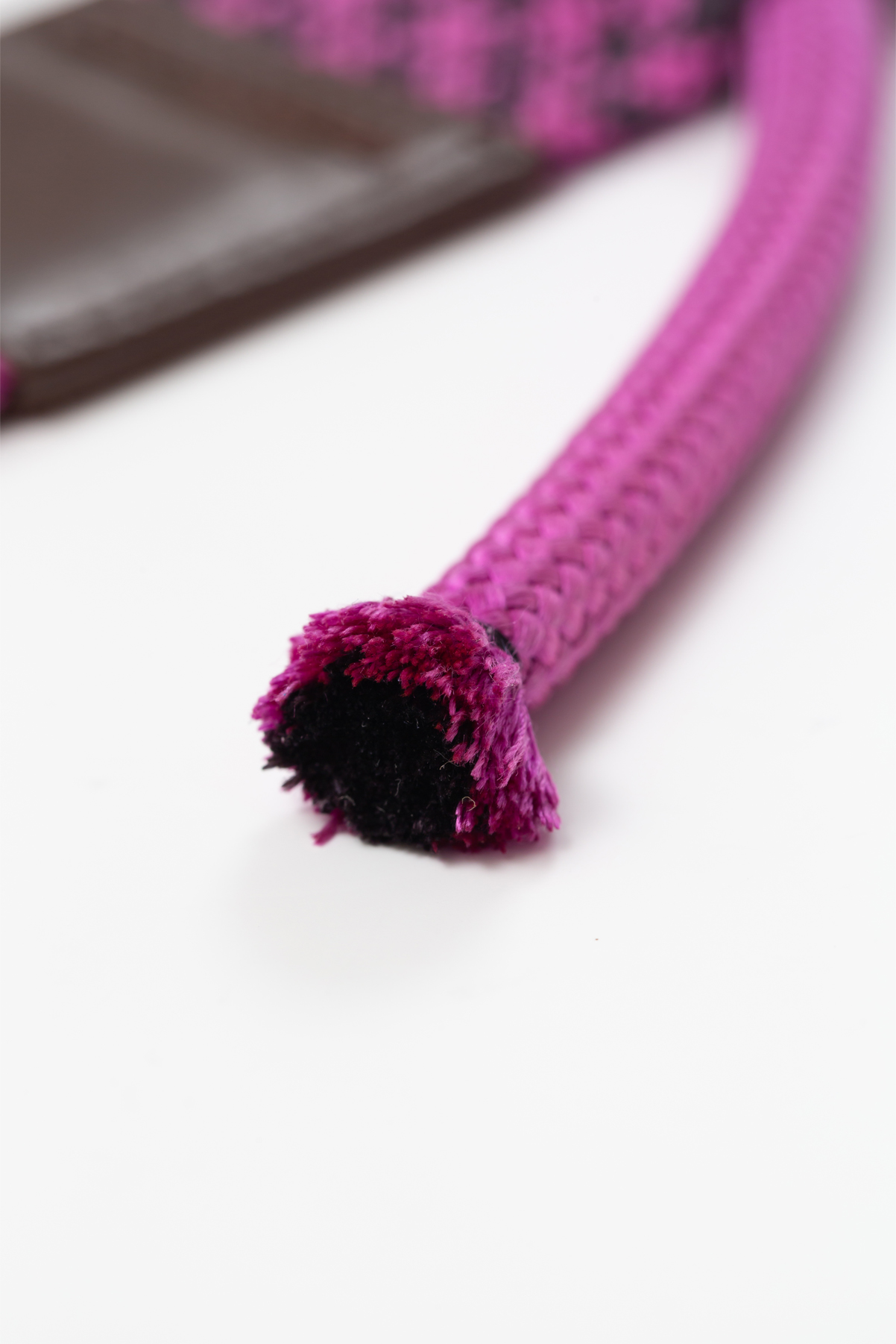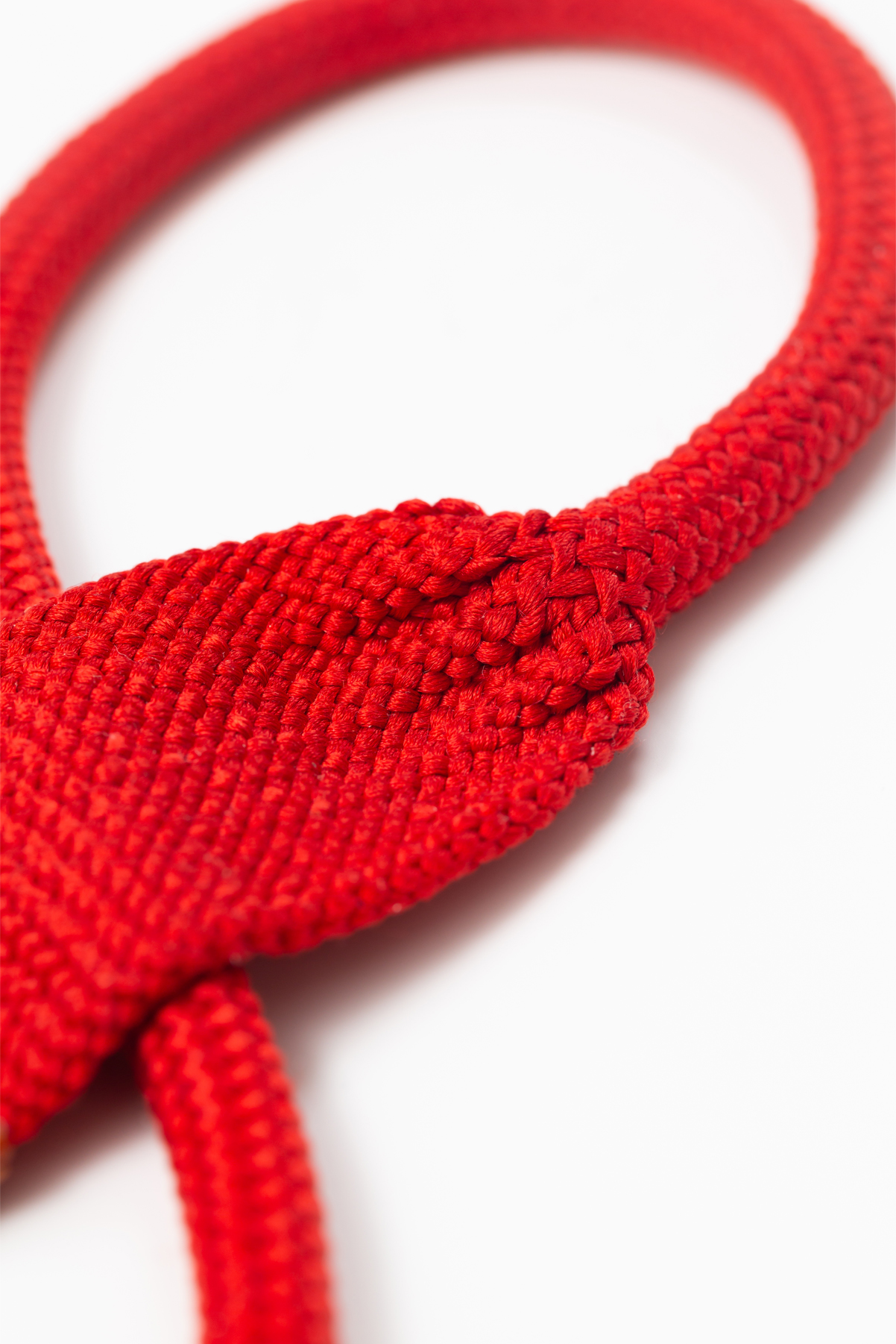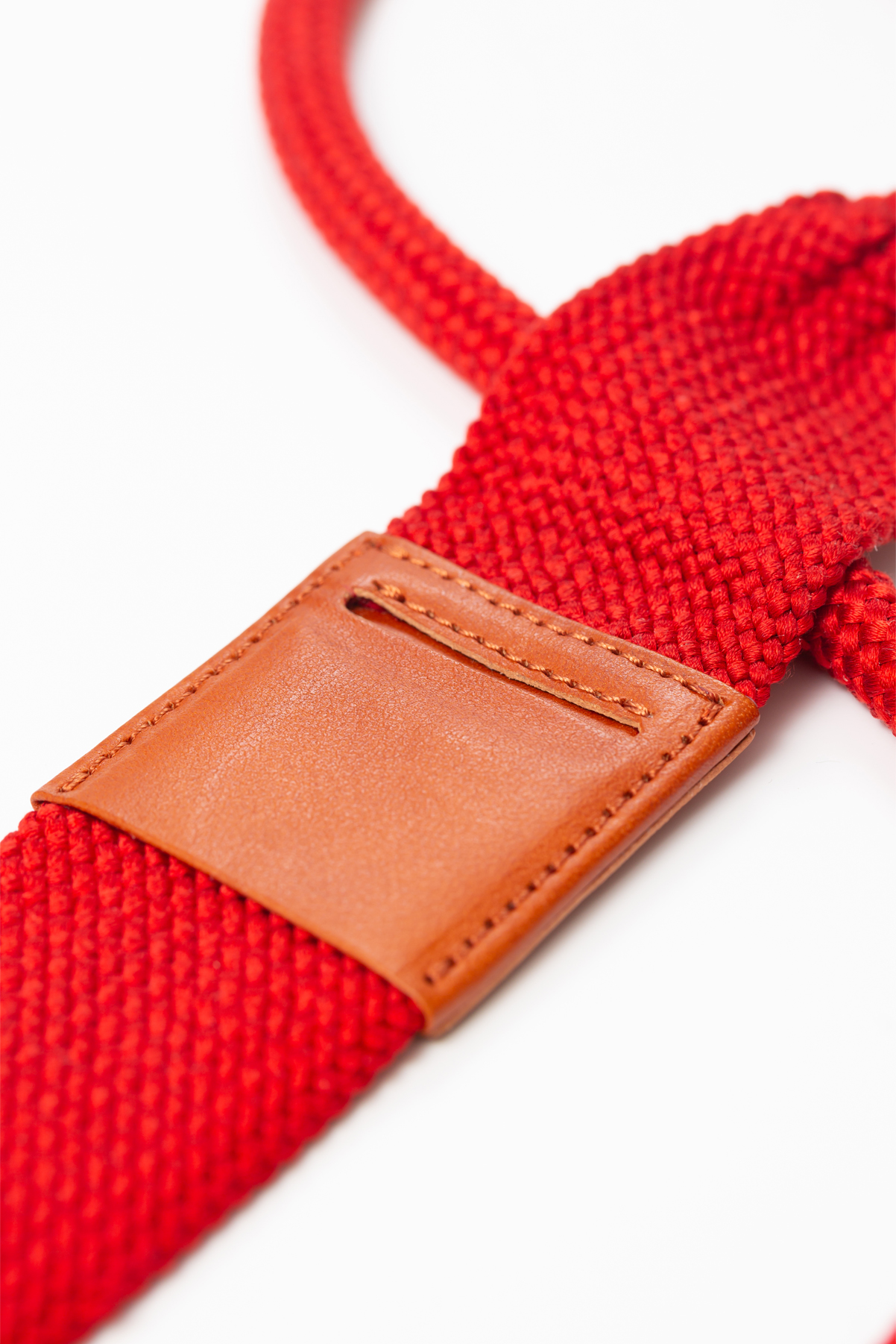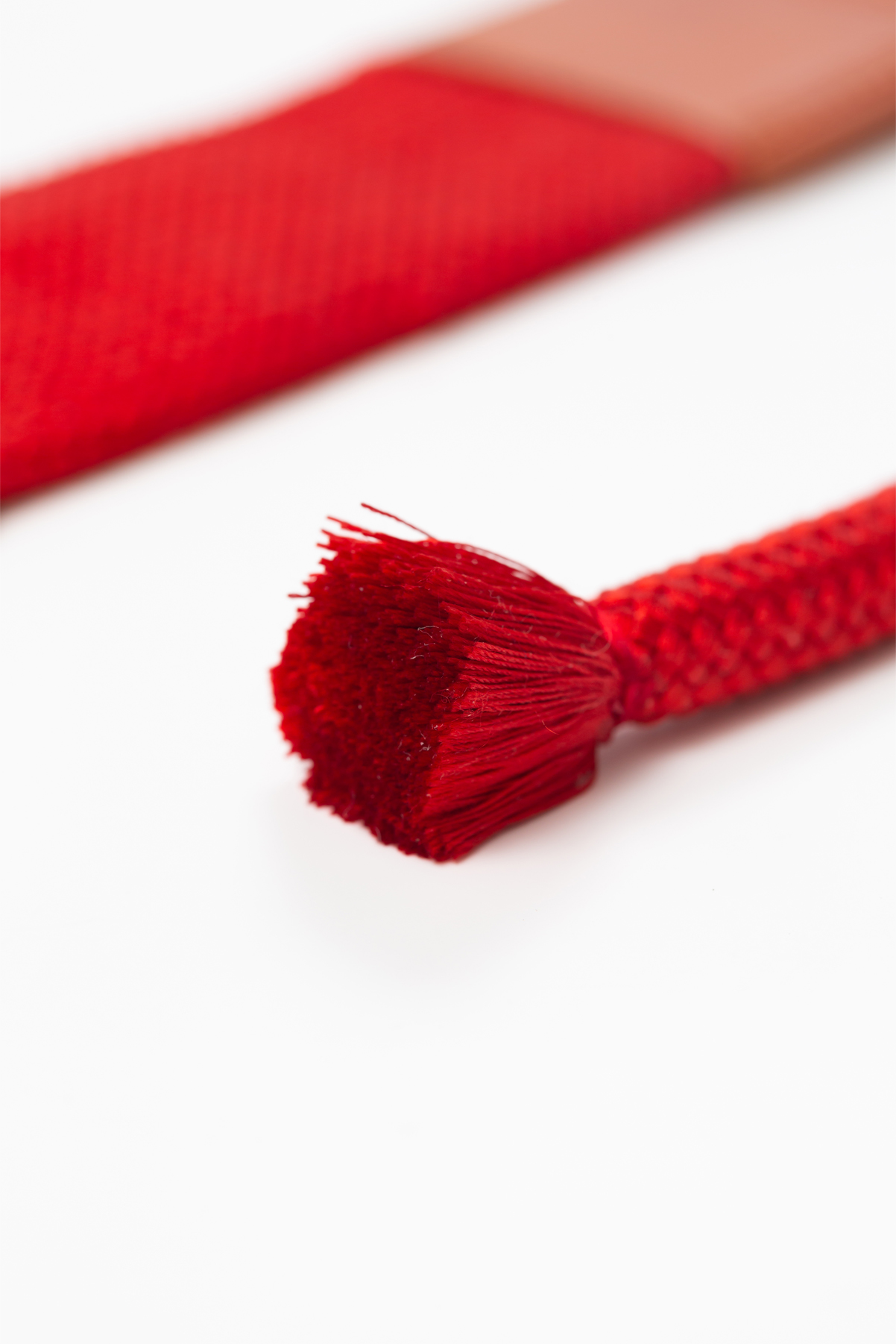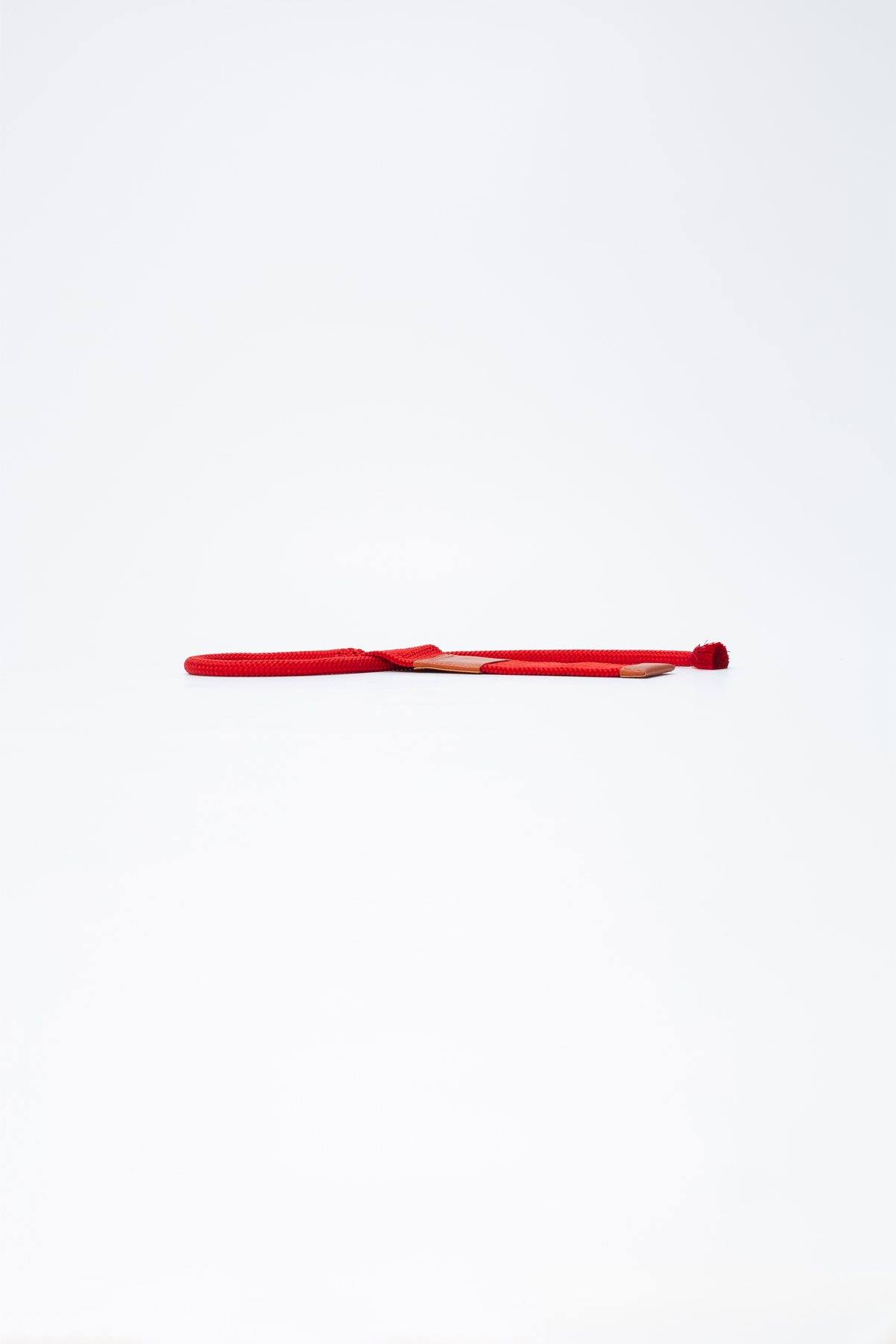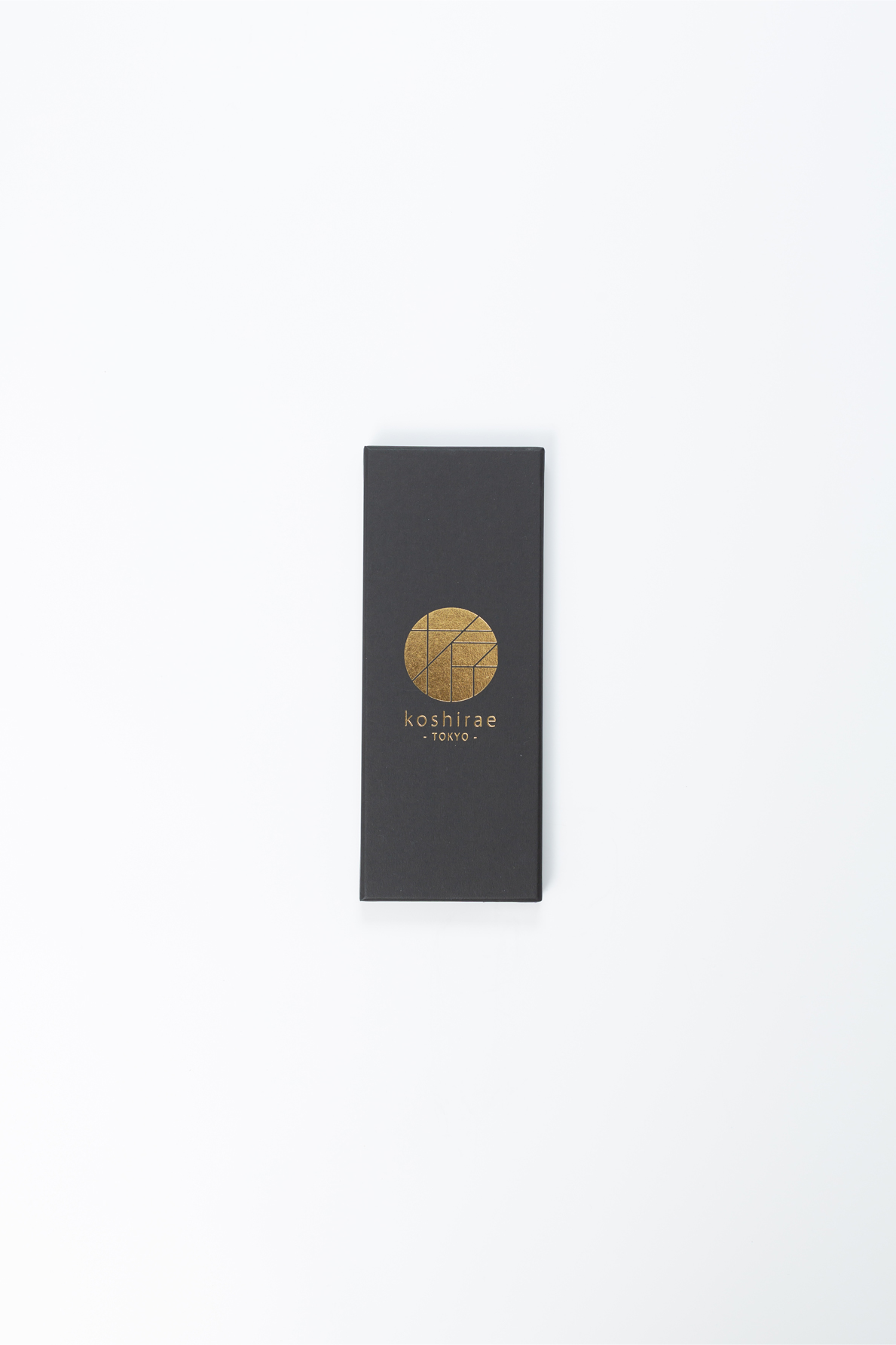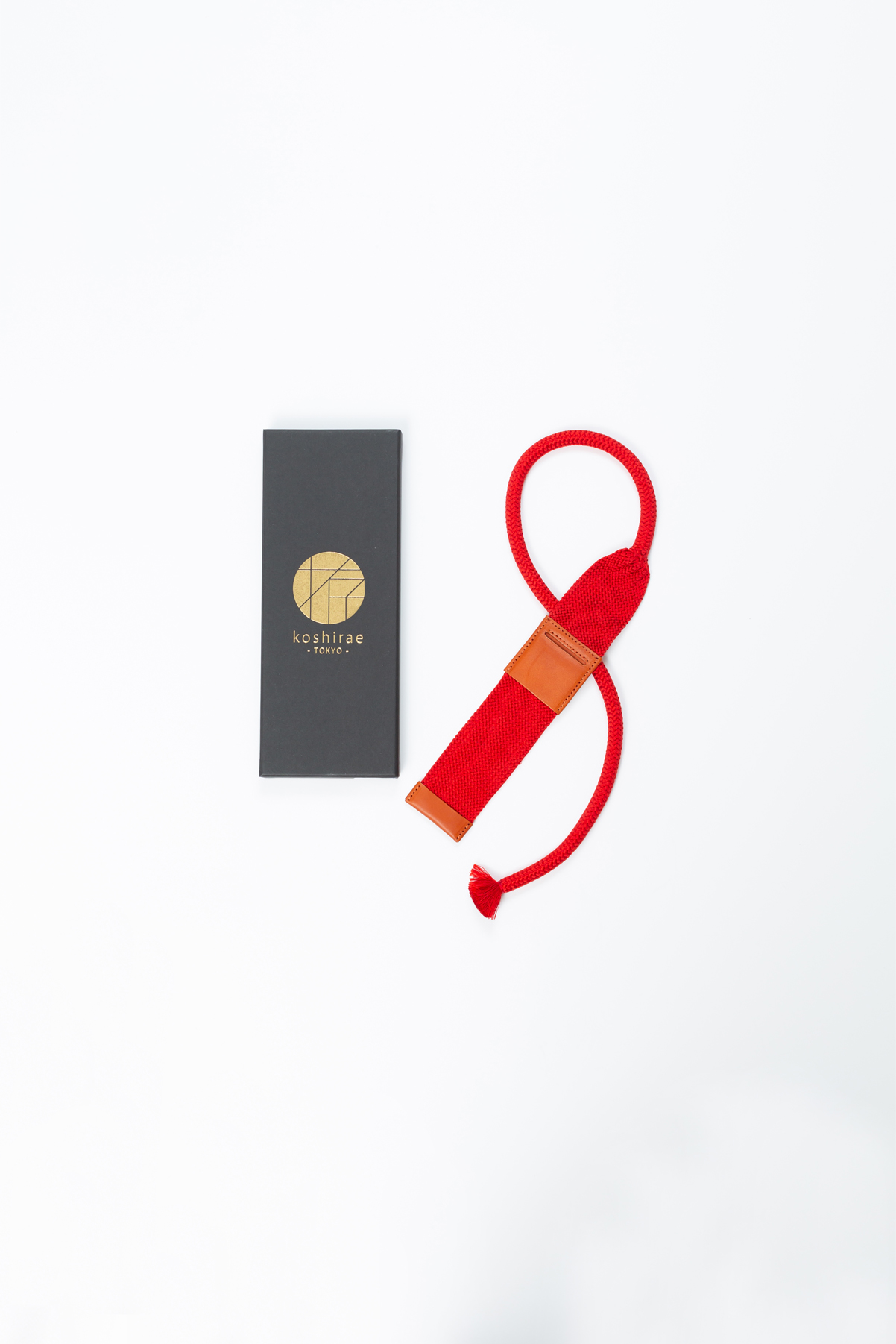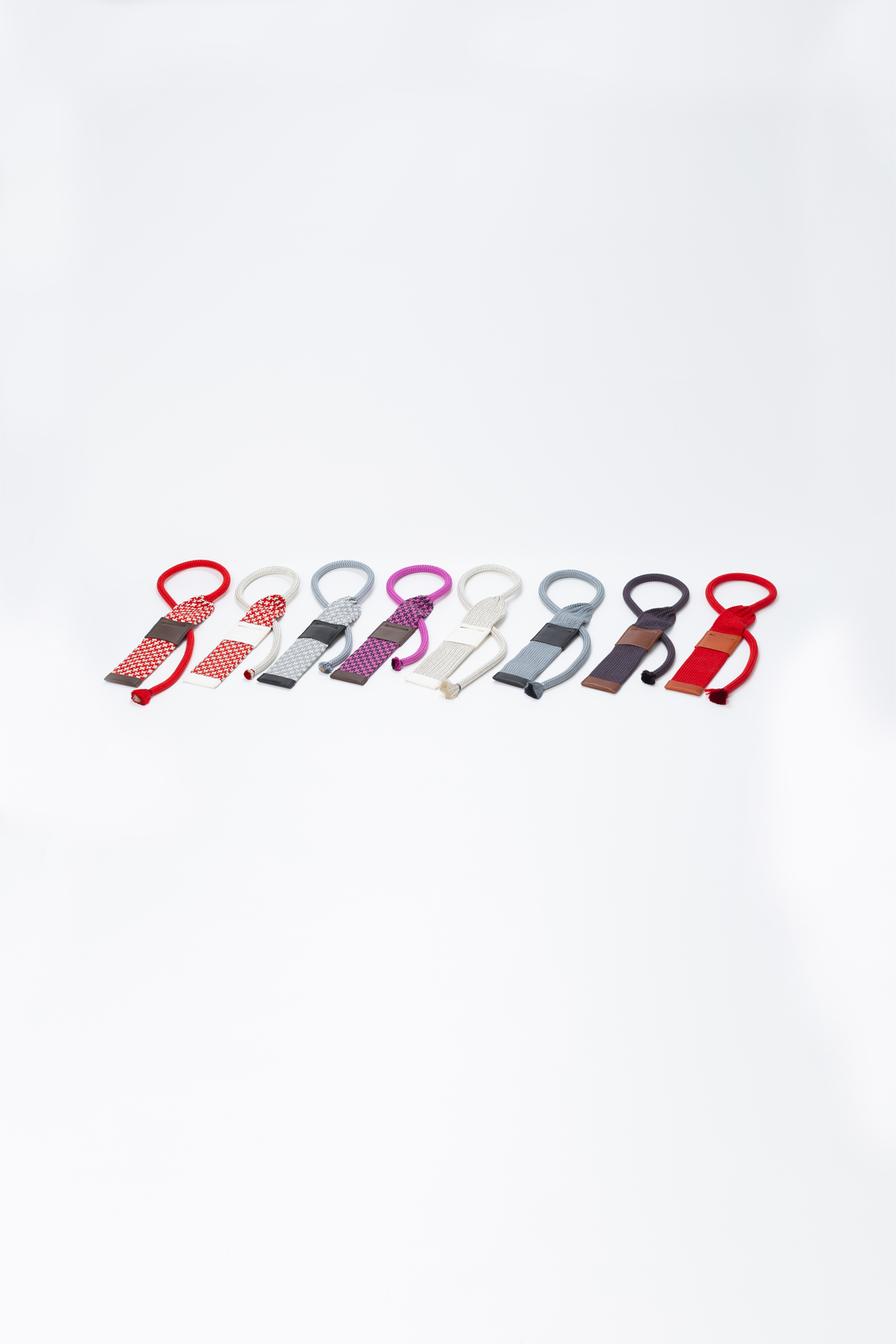 Swords have been carried around utilizing exterior items
such as sword guards and sheaths,
collectively referred to as "koshirae" in Japan.
The "KOSHIRAE" pen case made of braided string
is for when modern day people take their favourite pen in hand,
and "the battle starts".
The exterior appearance of the Koshirae looks just like
the sheathed sword that was the spirit of former warriors.
It was created by the RYUKOBO Co.,Ltd.
which over three generations brought to the world
the essentials of Japanese clothing such as obi
sashes or "Haorihimo"
(a string tied across the chest of a haori jacket).
The types of braids evolve according to the needs of the times,
and the number is said to be several hundred,
though this pen case is made in a new composition
that links and evolves the techniques of braiding.
Holding the pen is a hollow body called "Chukuhiragumi".
Further, the long thread reminiscent of one of the
Koshirae of the sword,the "Sageo" (sword knot),
is called "Marugumi". Connecting these two braiding
techniques without using scissors by switching from
one technique to the other in-between,
is a new method called "Marukara hiranaikigumi".
Just as the warriors have expressed their
sense of beauty in the "Koshirae",
is to express oneself in an inconspicuous way.
One option is to attach it to a bag with the marugumi thread,
using it like a charm.
Plover pattern

(red and white, white and red, silver and silver grey, silver grey and silver, purple and ink black, ink black and purple)
Size: W45mm×D35mm×H160mm
Materials: Pure silk, silver thread, cowhide
One colour

(silver, silver grey, ink black, red)
Size: W45mm×D35mm×H160mm
Materials: Pure silk, silver thread, cowhide
*The information on this site is as of December 2017.
*Sizes, colours and shapes of the actual products may differ slightly as they are handmade.
*Product specifications and suggested retail prices may change without prior notice. Prices shown are all tax exclusive suggested retail prices.