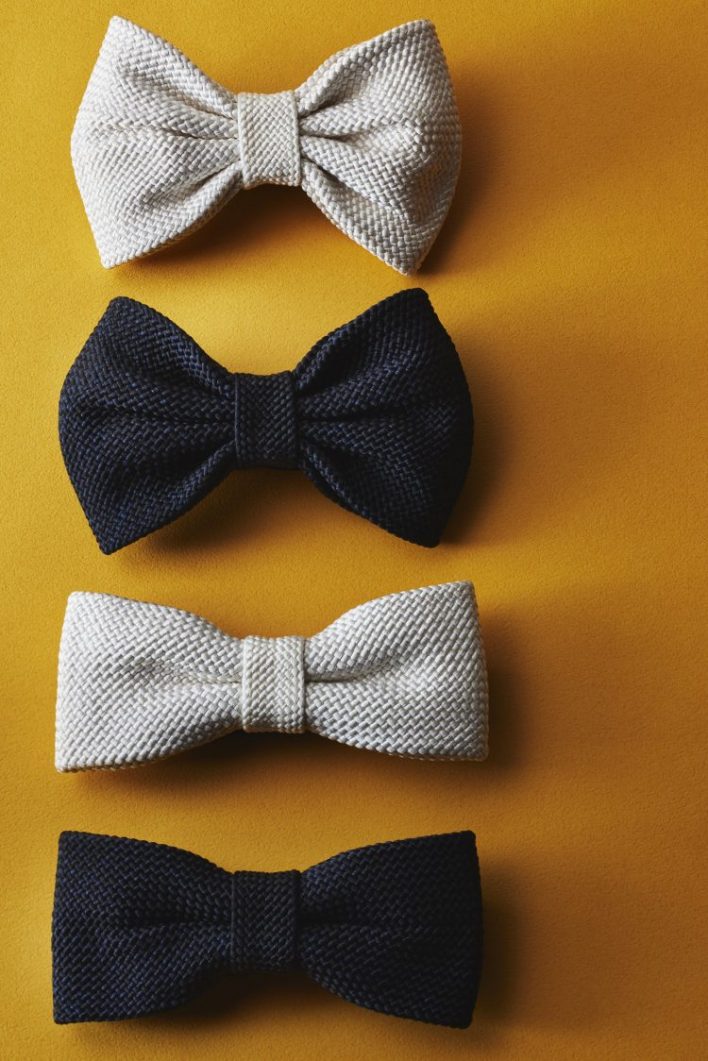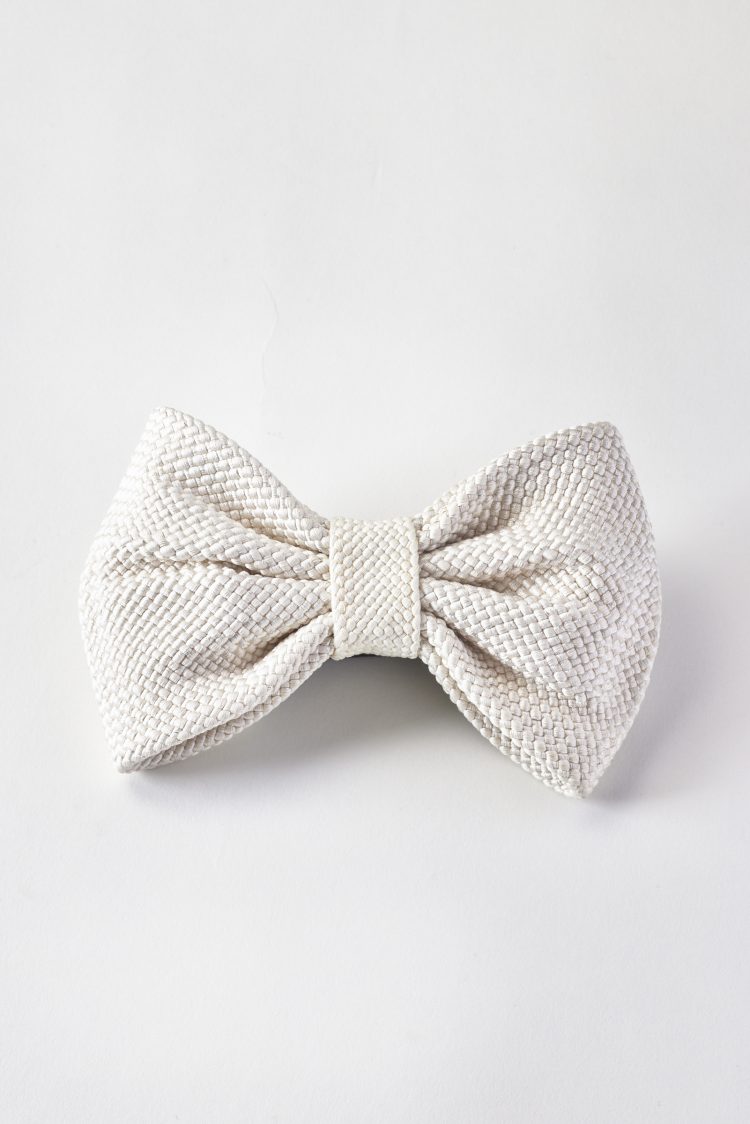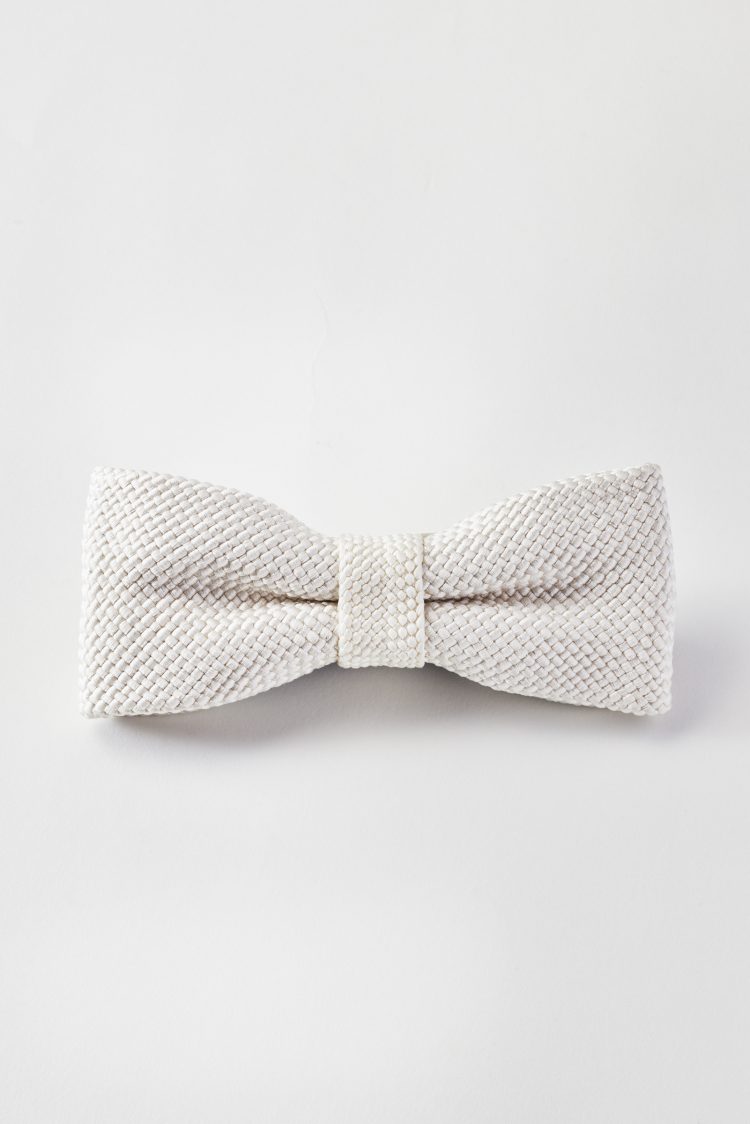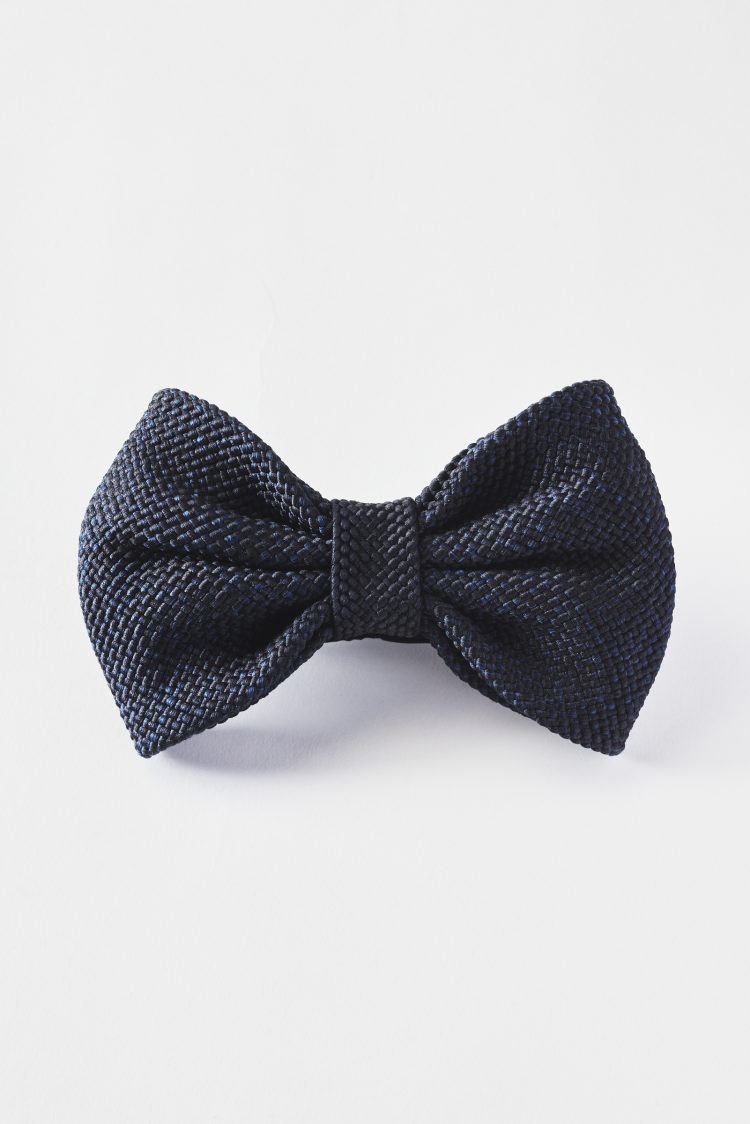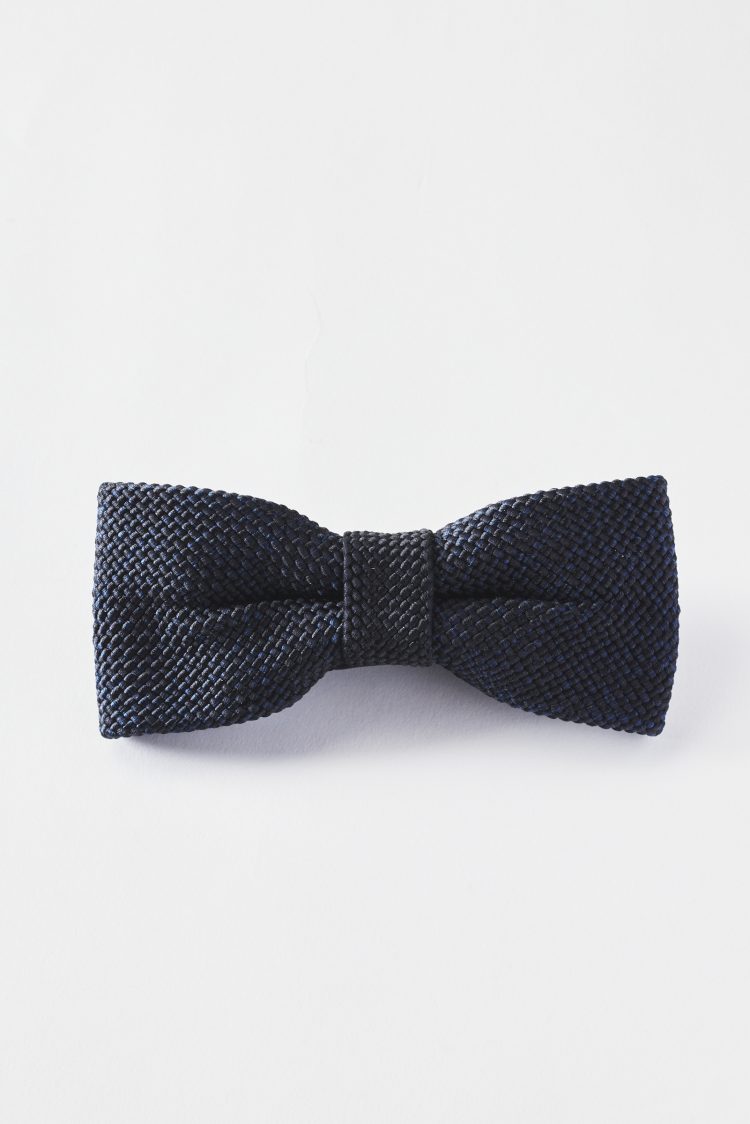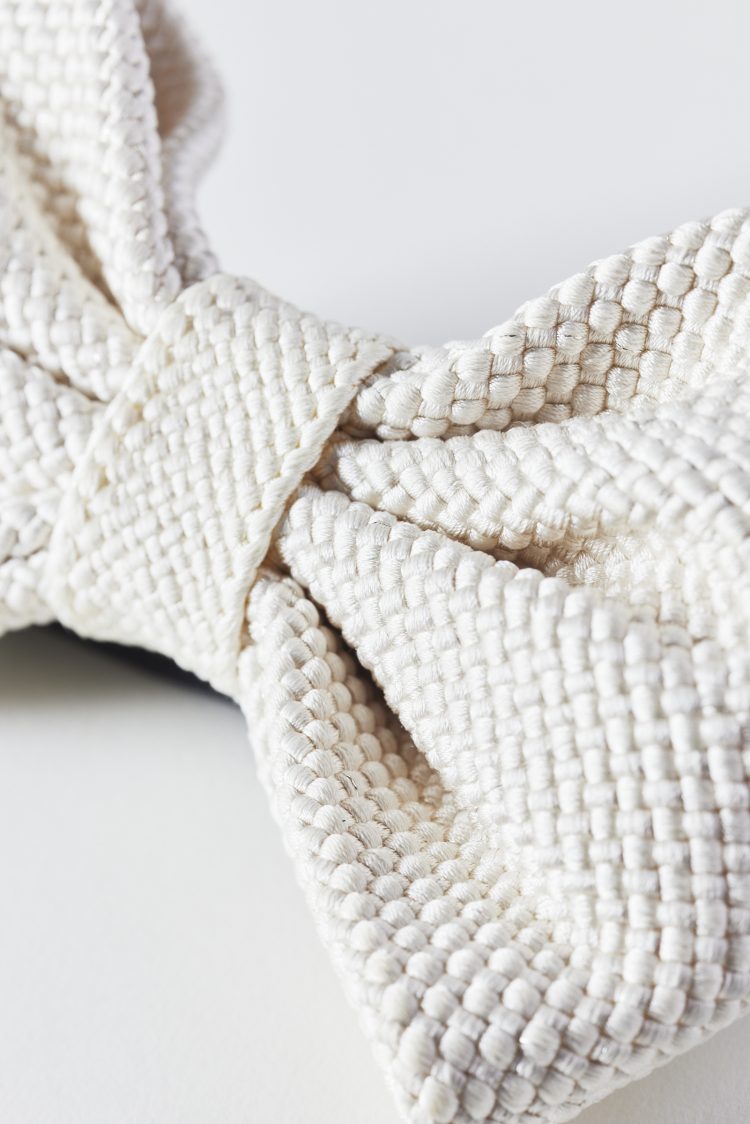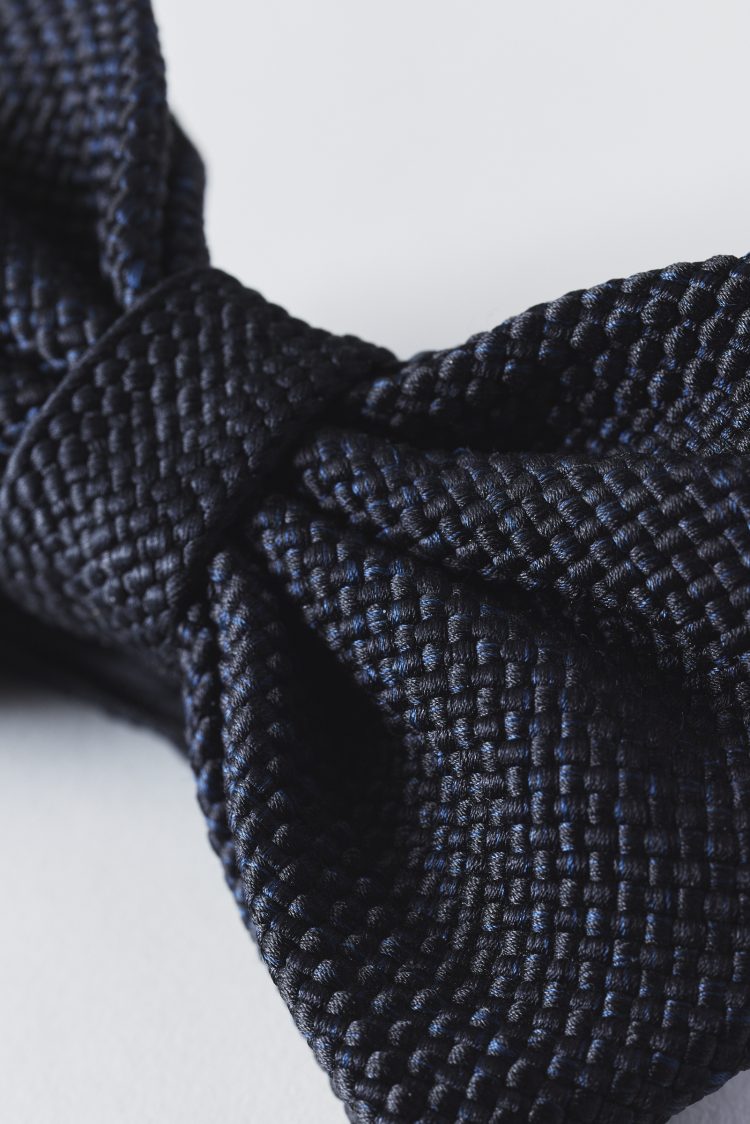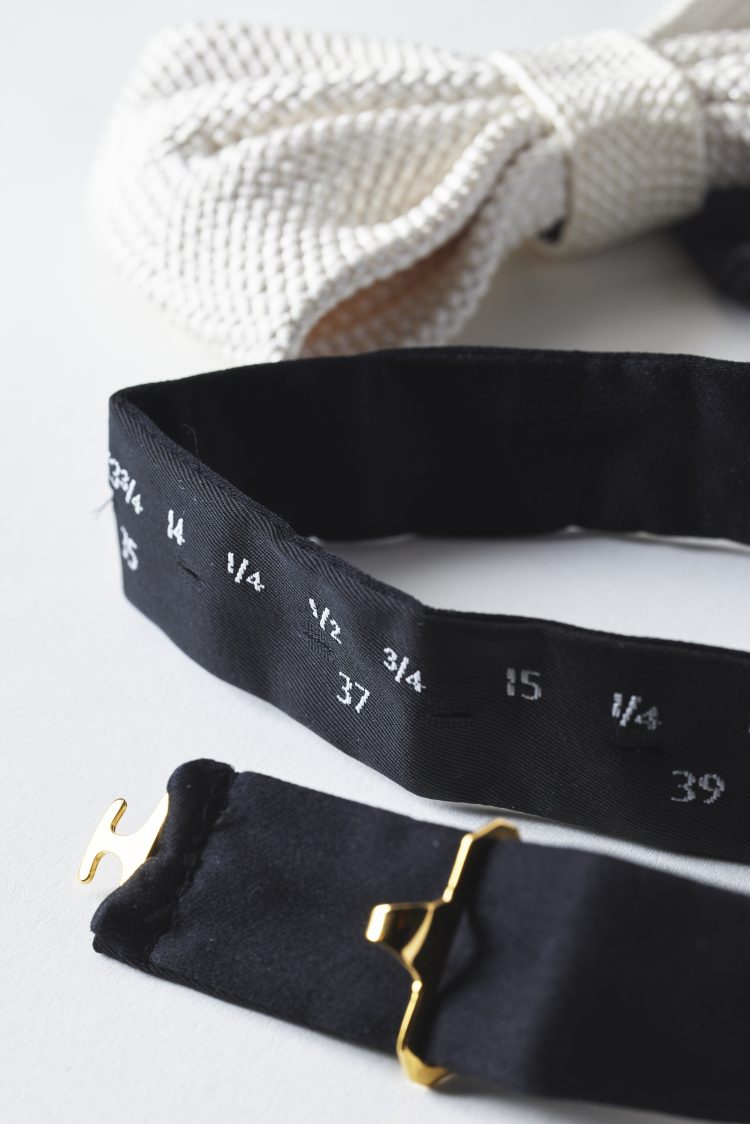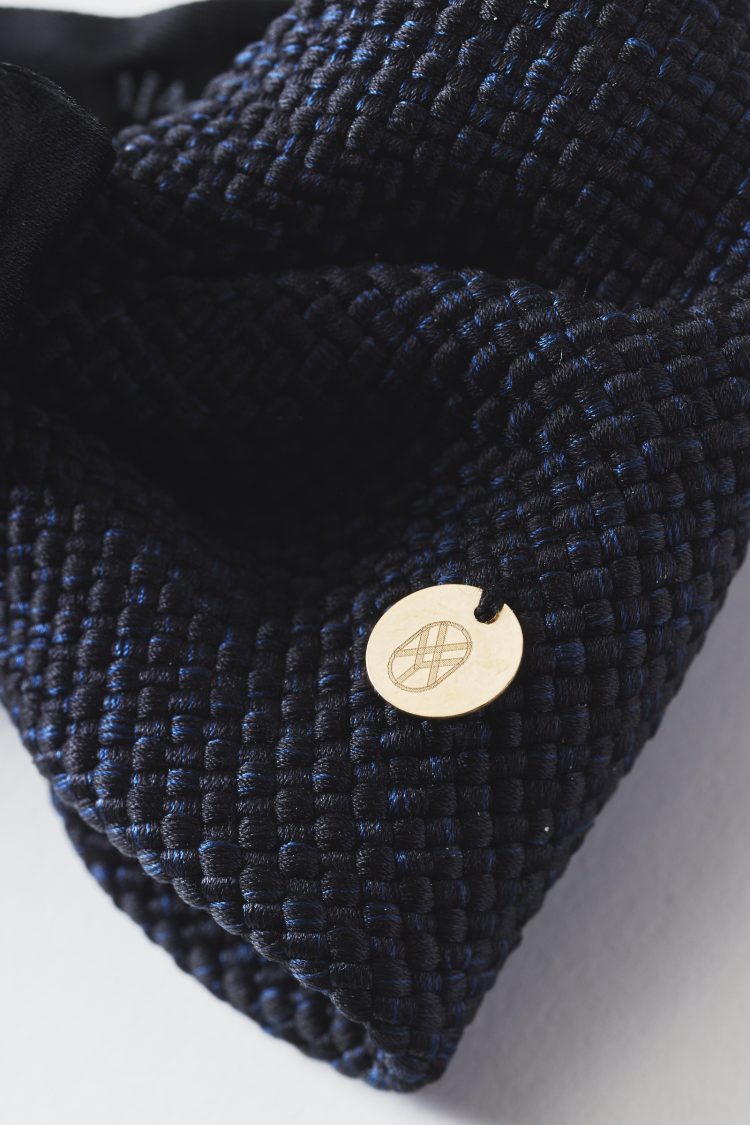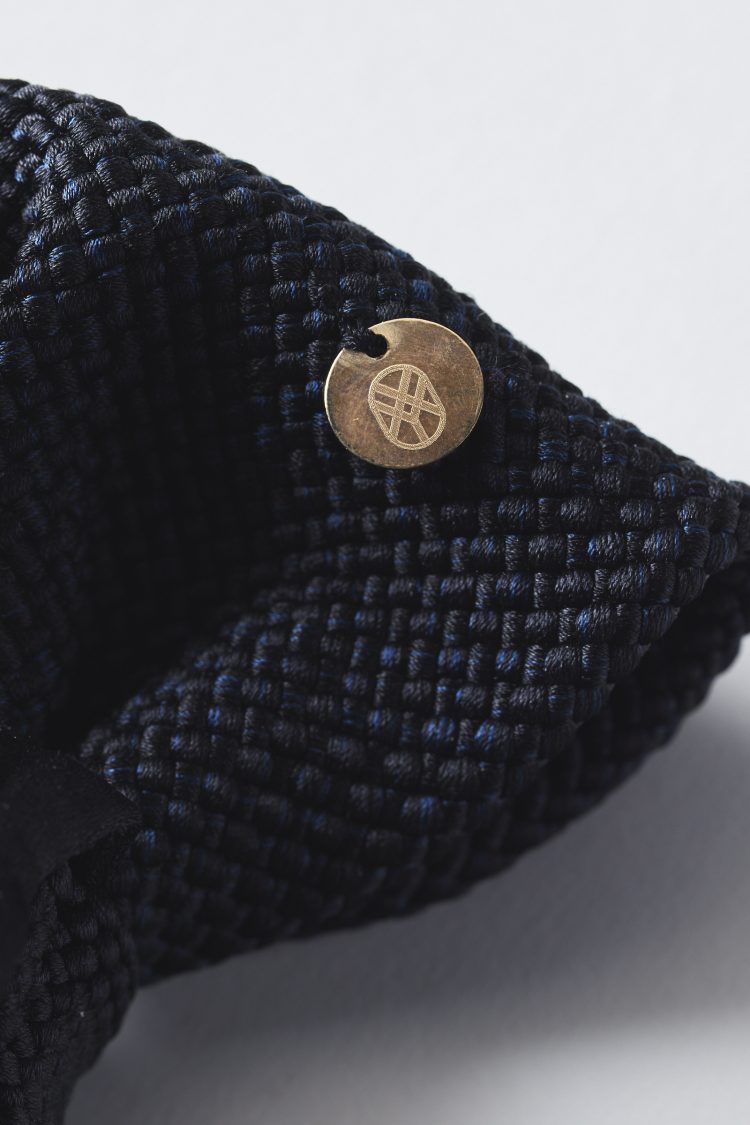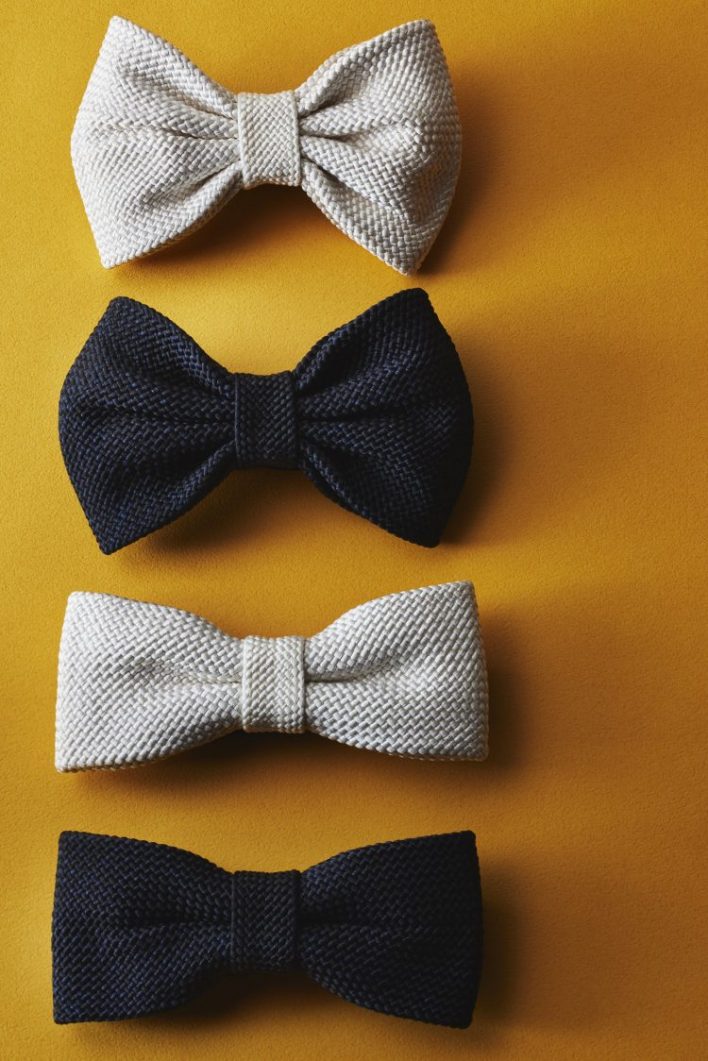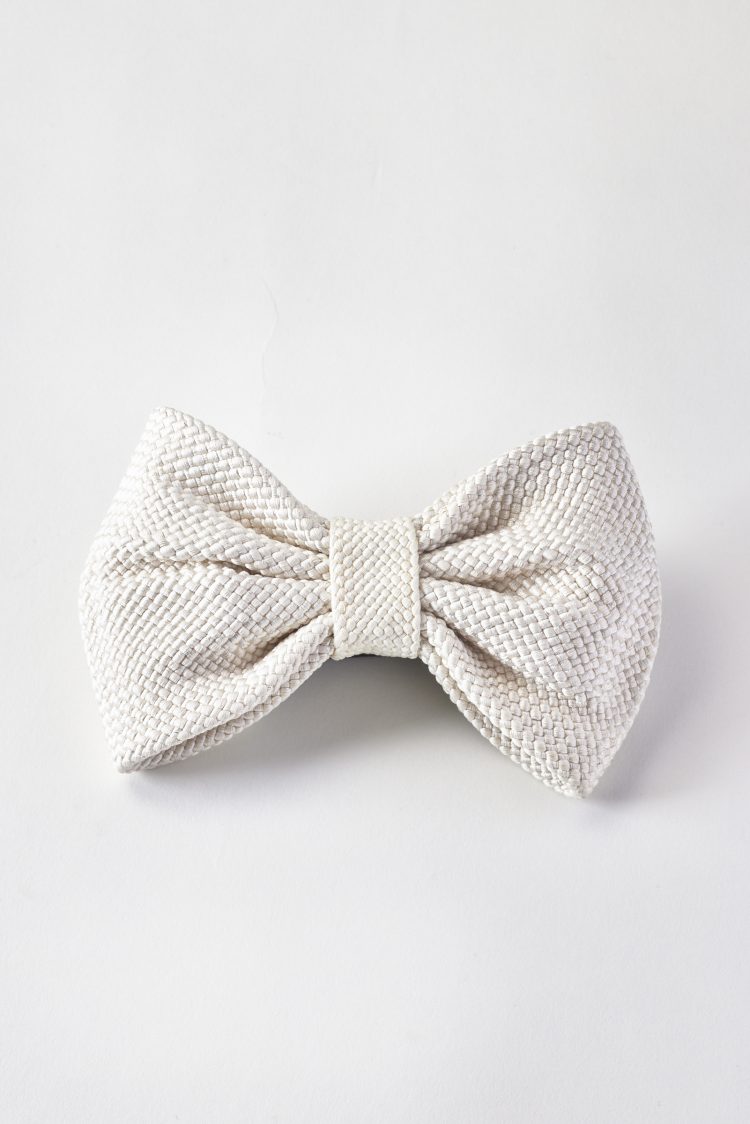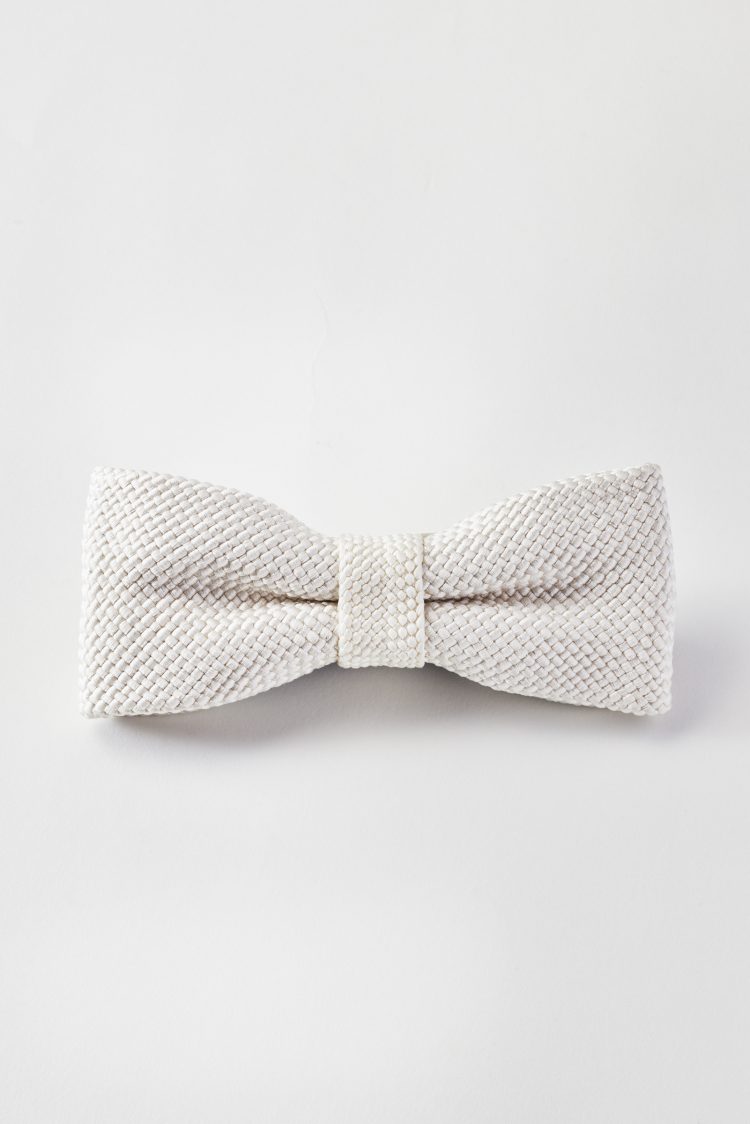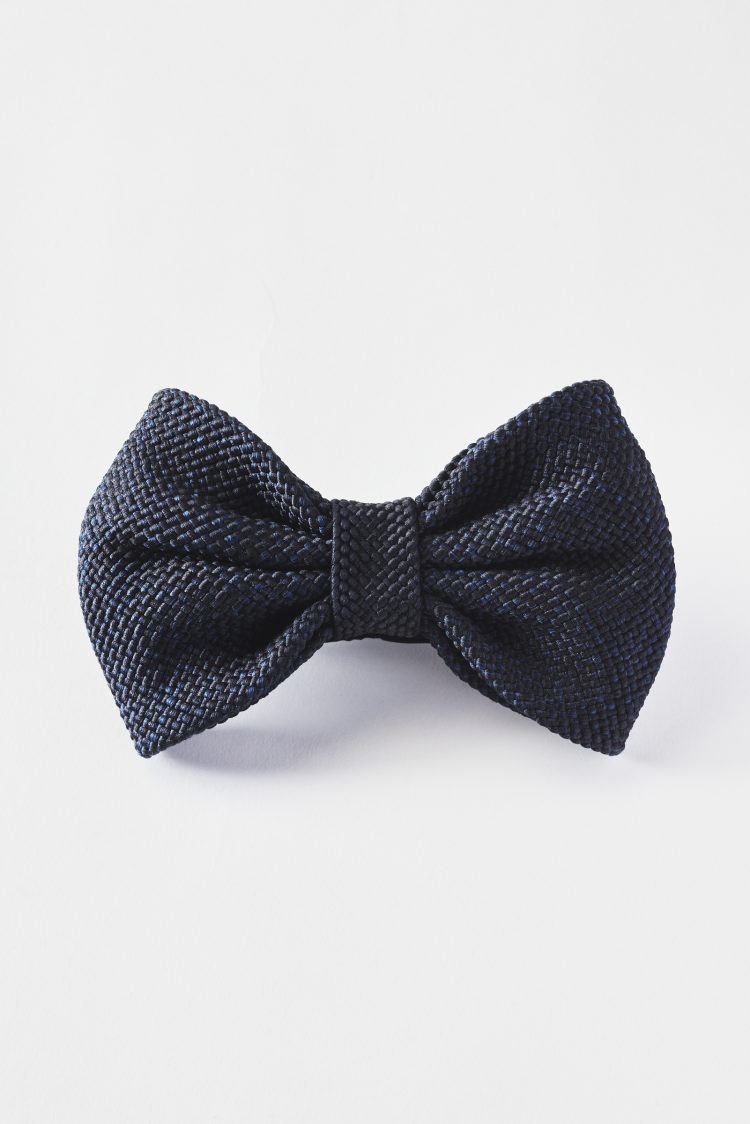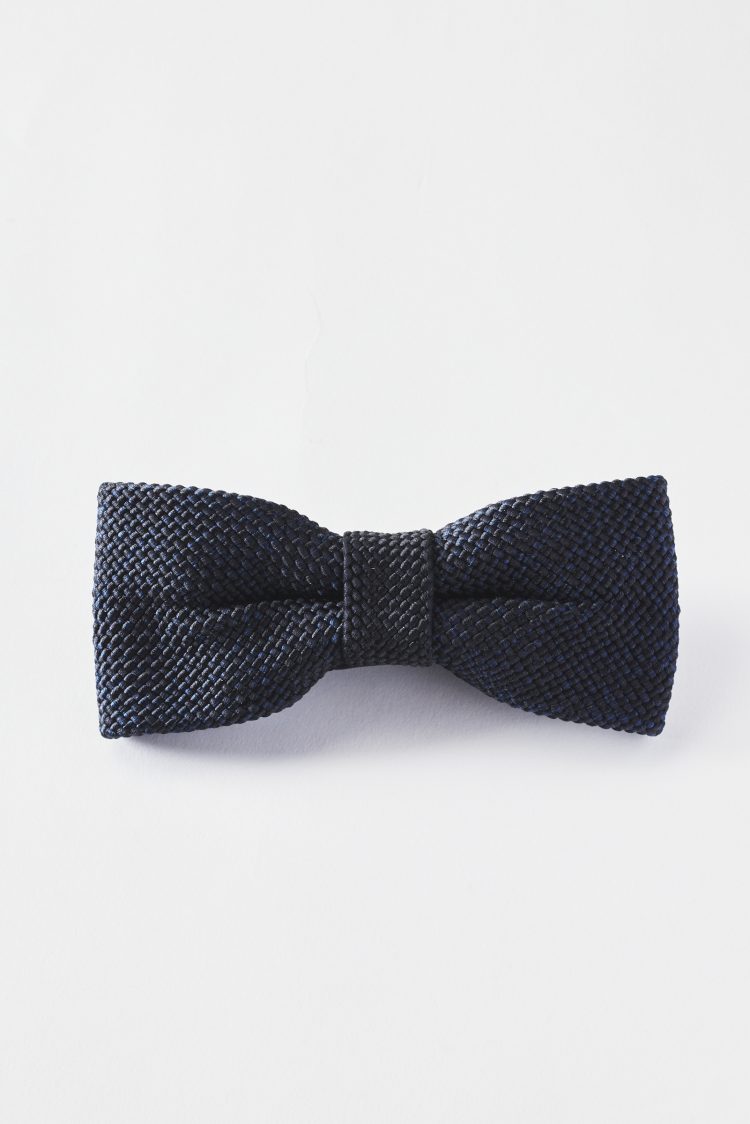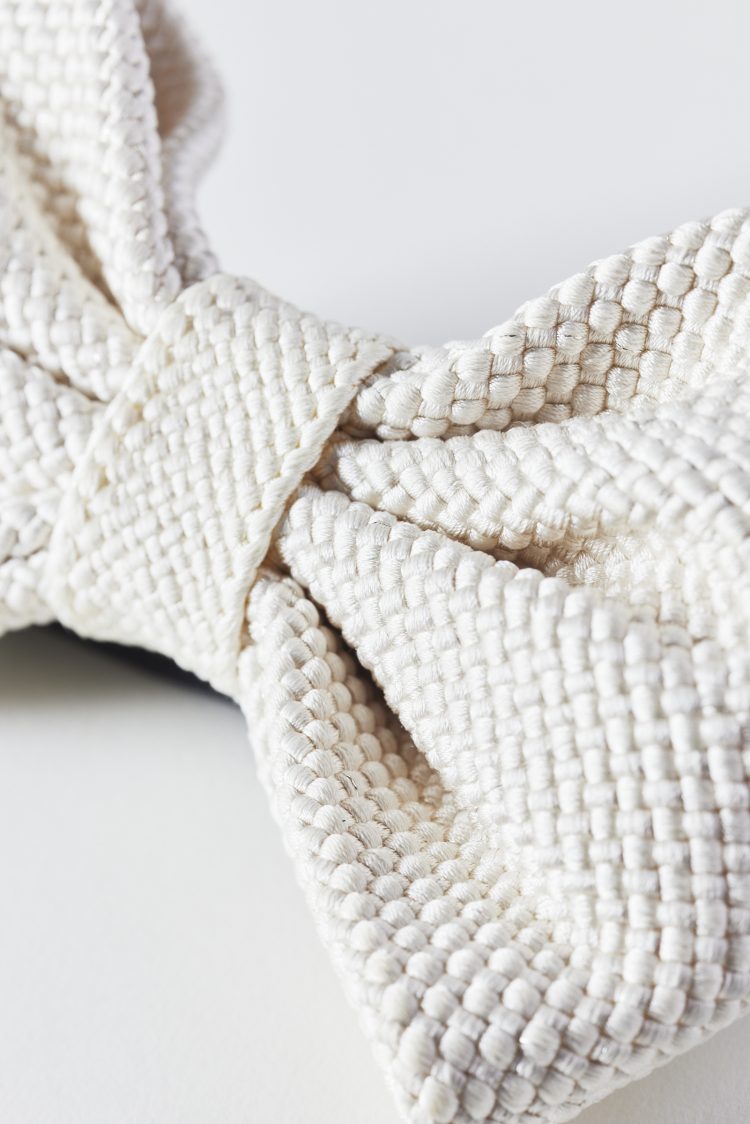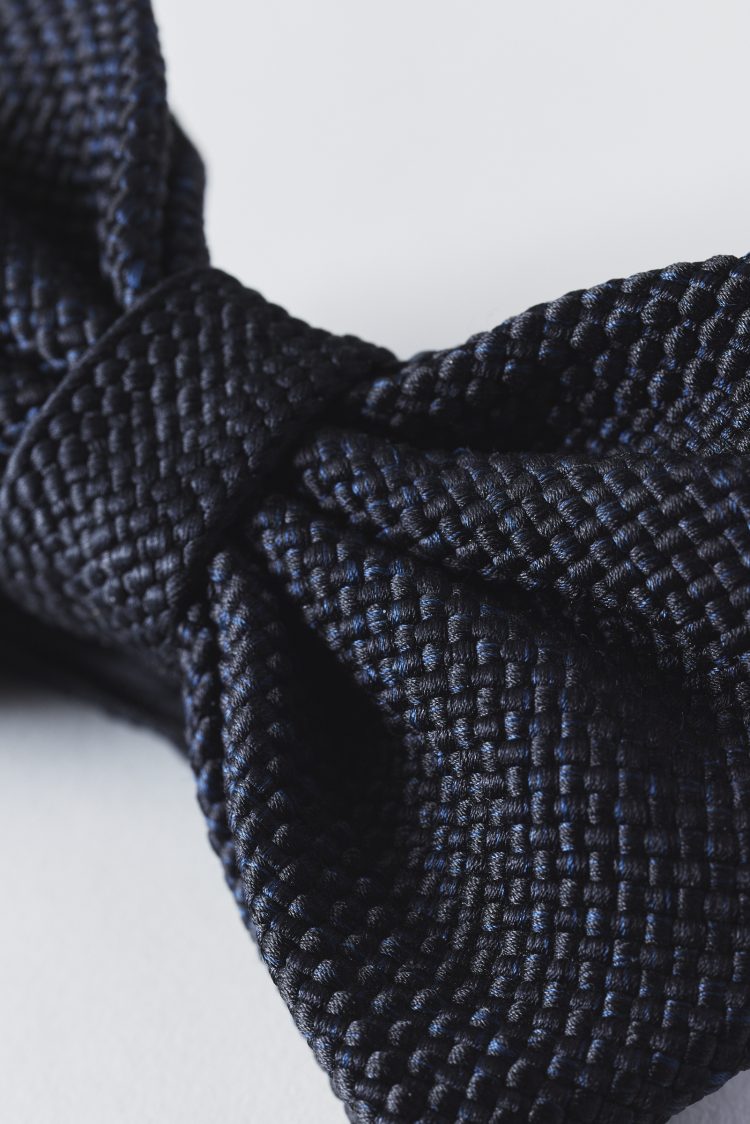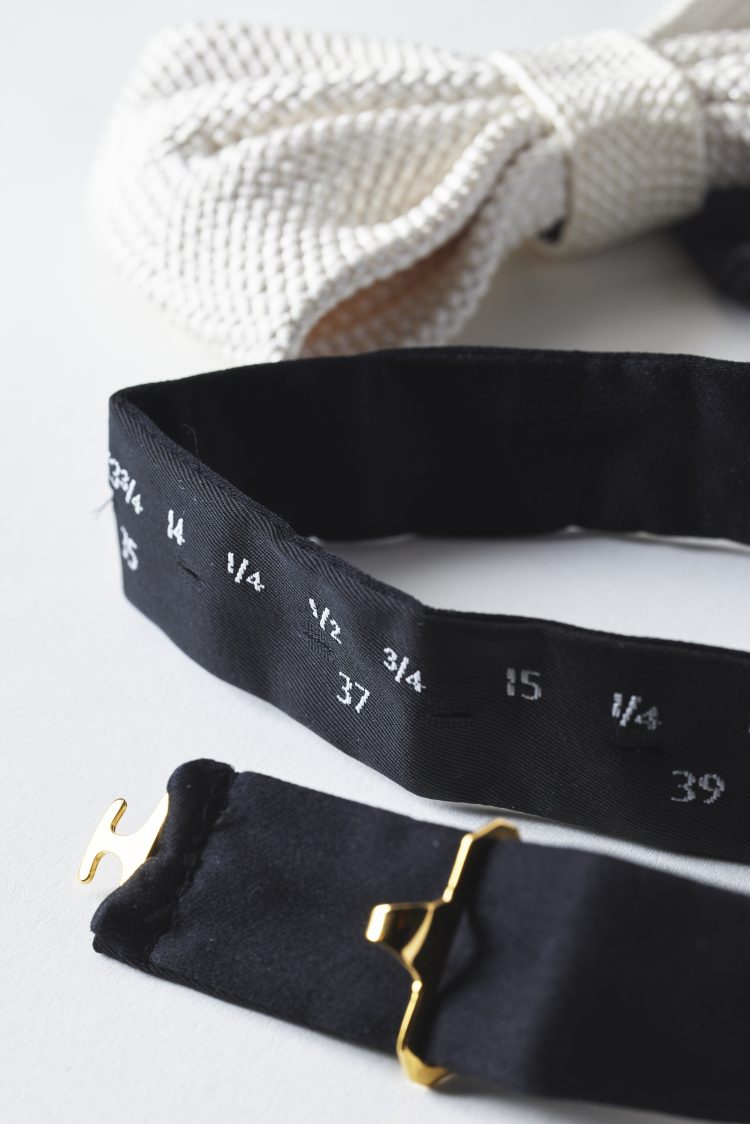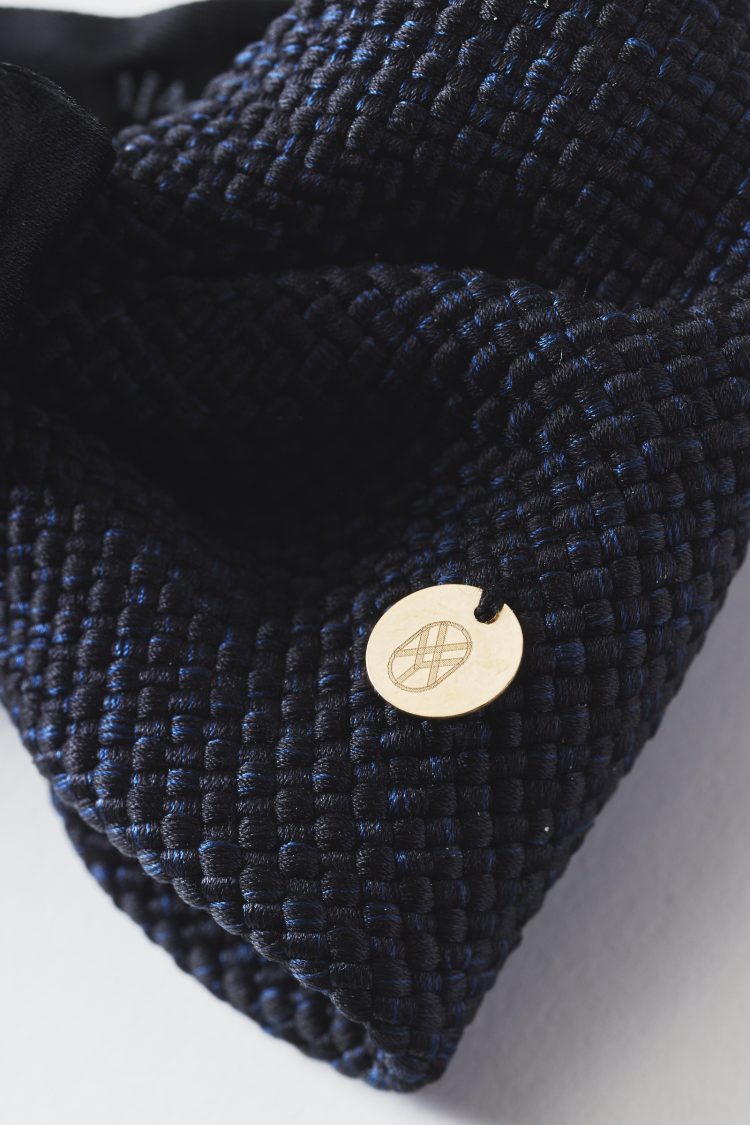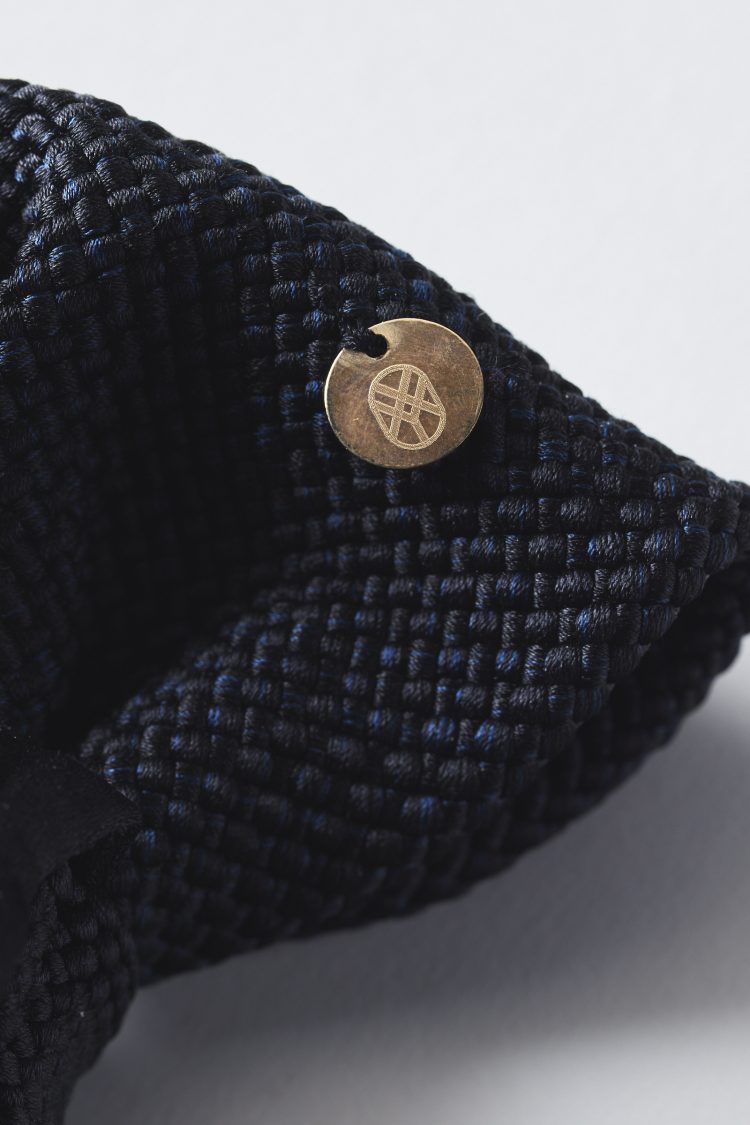 Kimono obis made of kumihimo (braided cord) used by
civil officers and military officers to secure their clothes in place
are housed in the Shoso-in Treasure Repository in Nara Prefecture.
It is said that these contain cords that were woven using
the andagumi technique.
Andagumi was a basic braiding technique
first used in continental China.
With appropriate levels of width and thickness,
they could be freely used in a variety of ways
by using them in their original full shape
or crushing them to arrange them into any preferred shape.
Using them in combinations in accordance
with preference enabled fine nuances to be expressed.
The items that are woven using the andagumi technique
are the DOMYO bowties.
These were designed by Momoko Suzuki,
a designer with ten years' experience working
for a British high brand.
The opportunity to include these in the lineup came from Suzuki,
who knows everything about the world's leading-edge trends,
when she mentioned bowties.
After viewing her suggested prototype,
the DOMYO brand of western accessories was started up in 2015
based on the desire to put to use
the superior quality of this braiding technique
and introducing it overseas.
It goes without saying that bowties are stocked by overseas shops.
People are also beginning to wear them more commonly in Japan.
Hand-woven kumihimo cord braided with dyed yarn
possesses suitable levels of quality for bowties,
which are often worn for parties, weddings
and other special occasions.
Bowties with colored patterns were designed in
addition to the standard plain ties.
Incorporating beads between the seams of the braided cords
in the same way as the kimono obis known as gyokutai,
which have been designated as valuable cultural assets,
provides the bowties with a level of elegance
that is visible at a glance.
DOMYO also stocks earrings, broaches,
bracelets and other such articles,
and there are some people who purchase the bowties
for use as hair accessories or arranged as background charms.
Specializing in western accessories provides people
who do not have the opportunity
to come into contact with Japanese accessories
to enjoy kumihimo braiding techniques,
and the number of articles stocked has now been expanded
to cover belts,neckties and other items that have been produced
in collaboration with various brands.
Dyed by hand, braided by hand,
and now a store specializing in neckties producing garments.
Bowties take their shape after many hours of manual work.
DOMYO bowties are one of the elements
that now symbolize 1,400 years of Japanese culture
and collaborations with western fashion.
Bowtie

Material: 100% silk thread
Size: Width 105mm x Height 80mm
Type: Butterfly (white, black) standard (white, black)

*The information on this site is as of June 2023.
*Sizes, colours and shapes of the actual products may differ slightly as they are
handmade.
*Product specifications and suggested retail prices may change without prior notice.