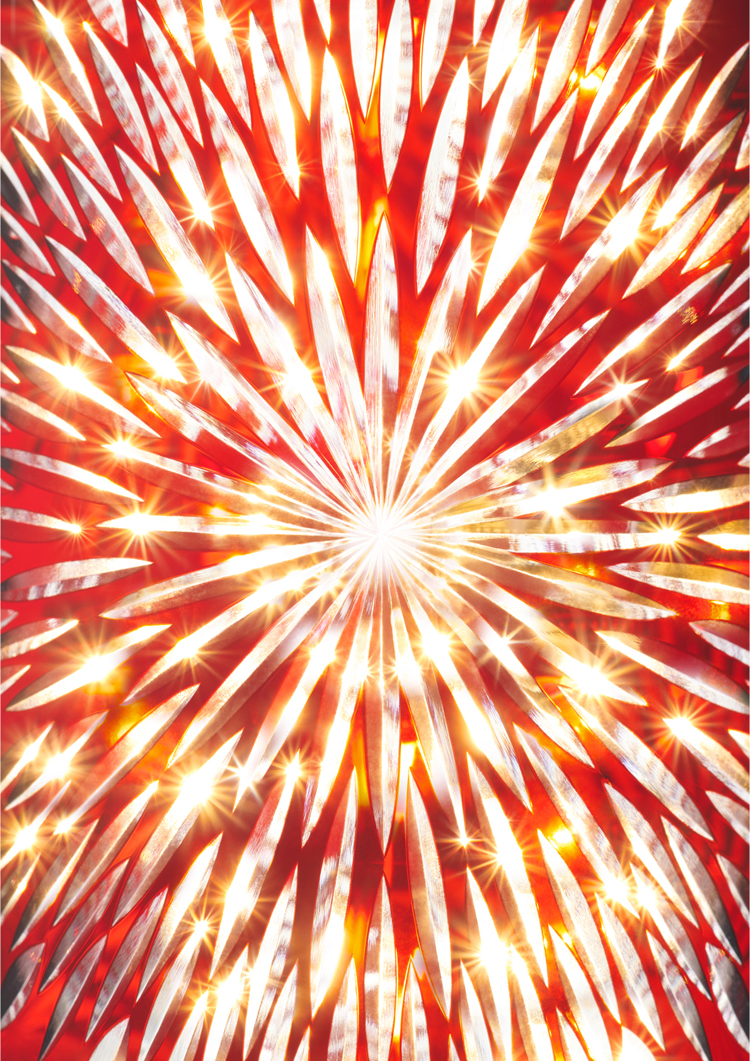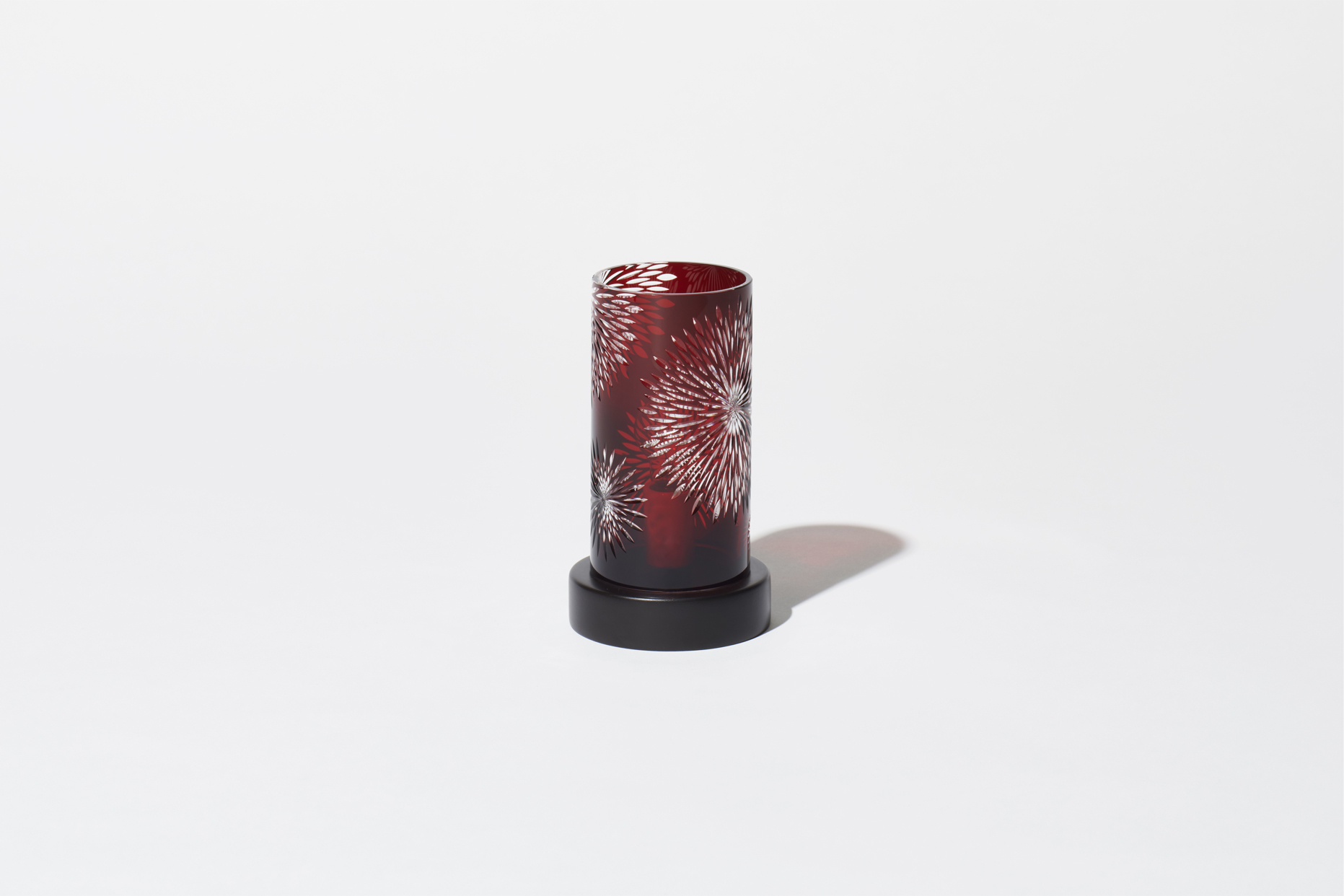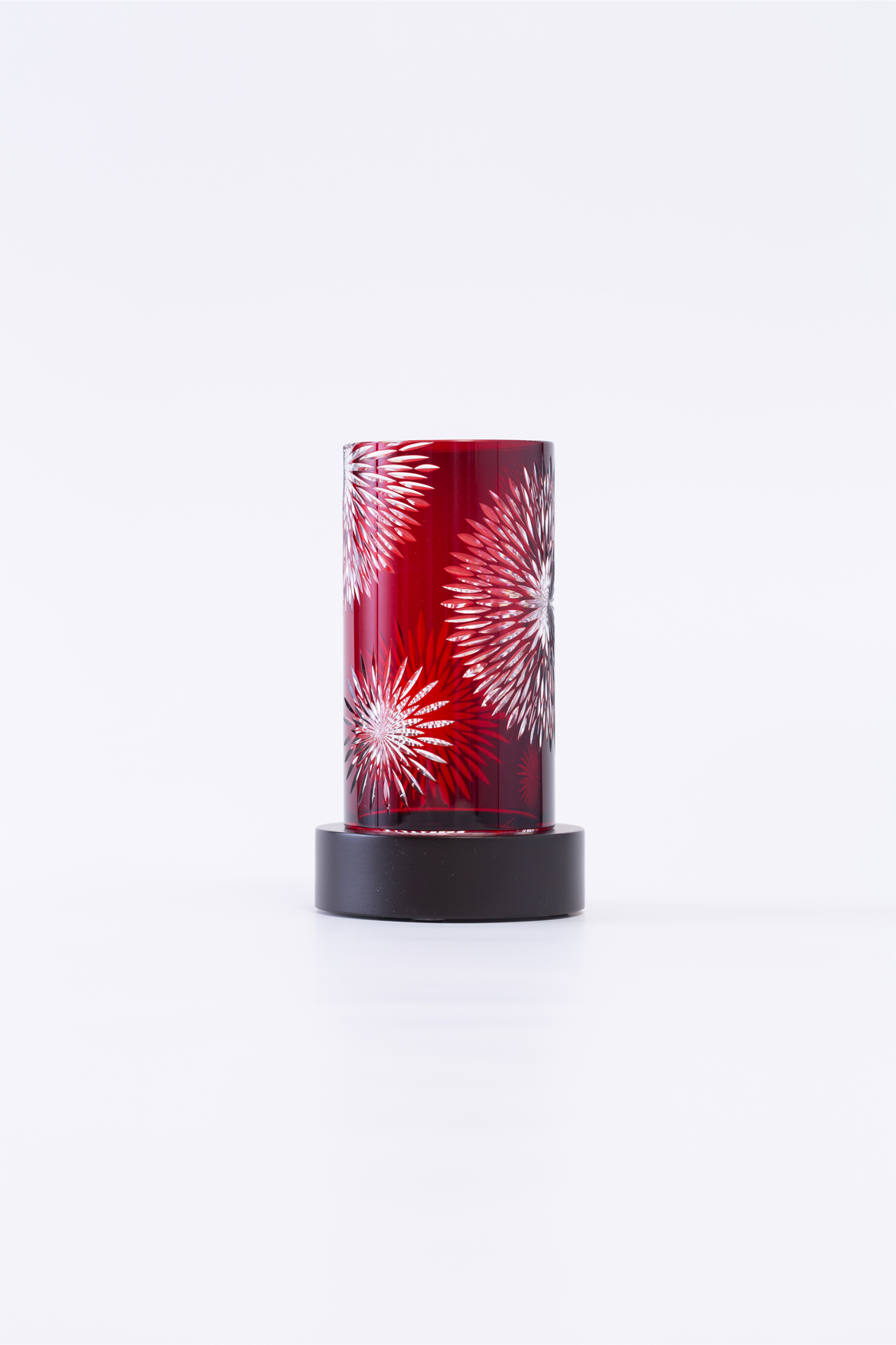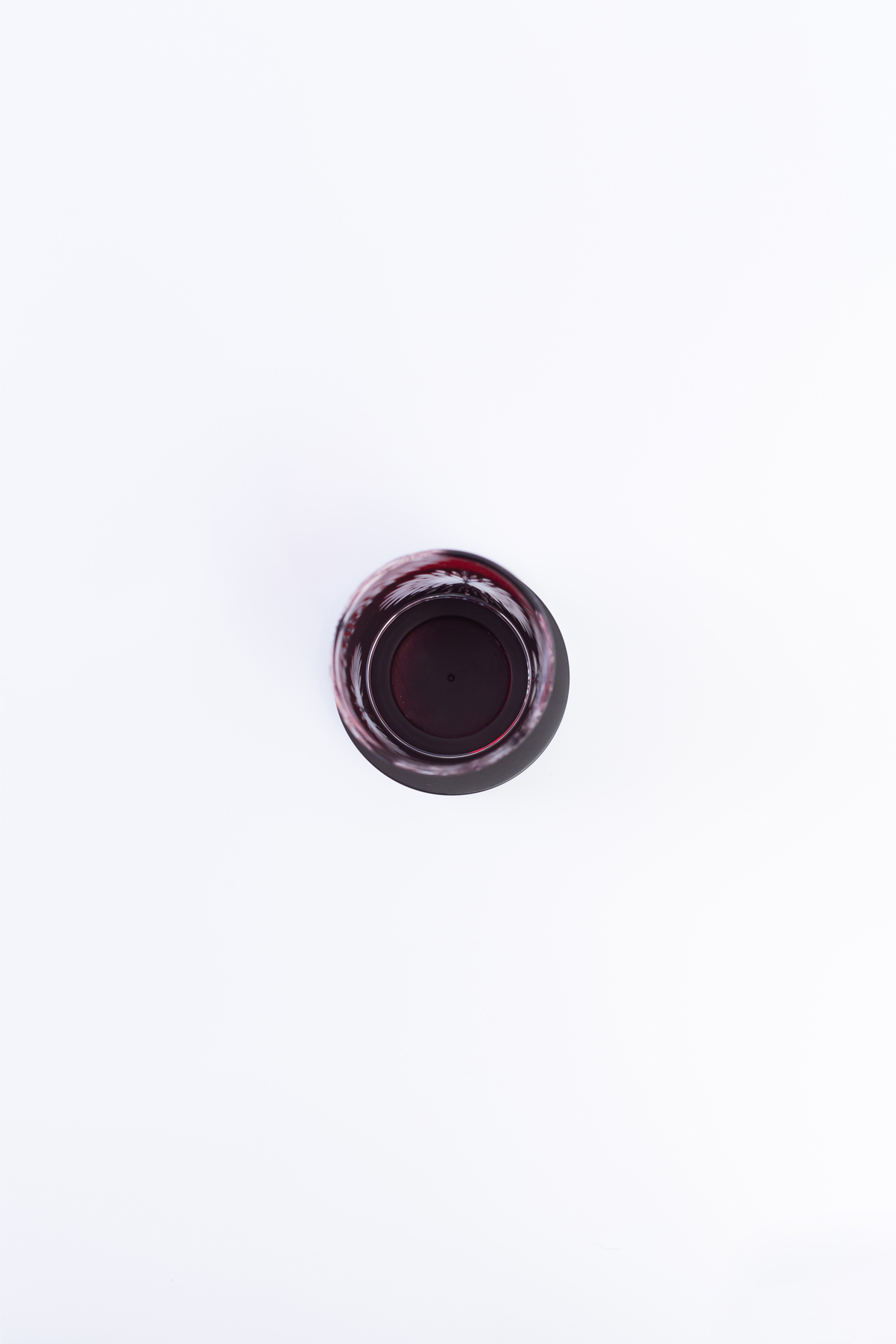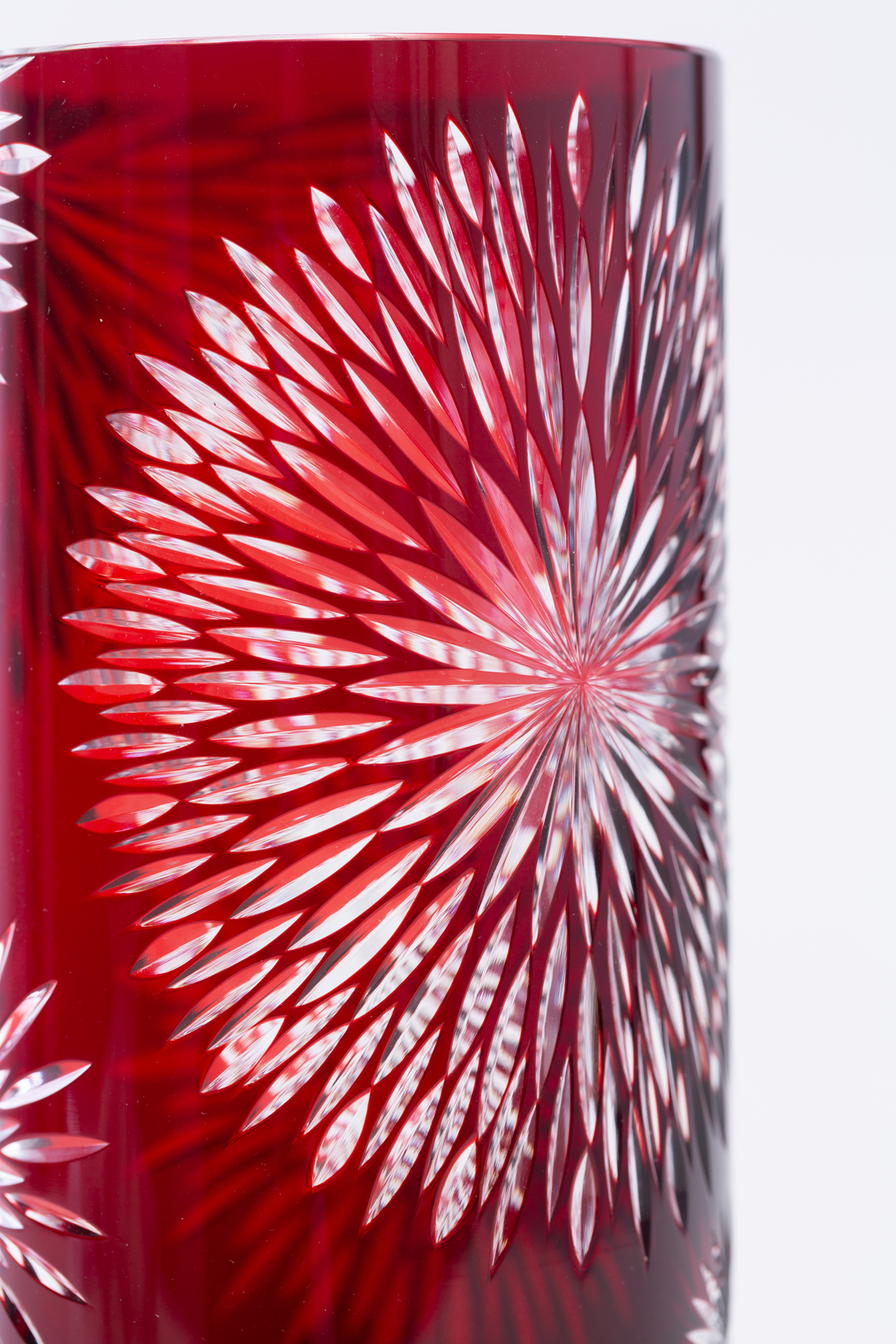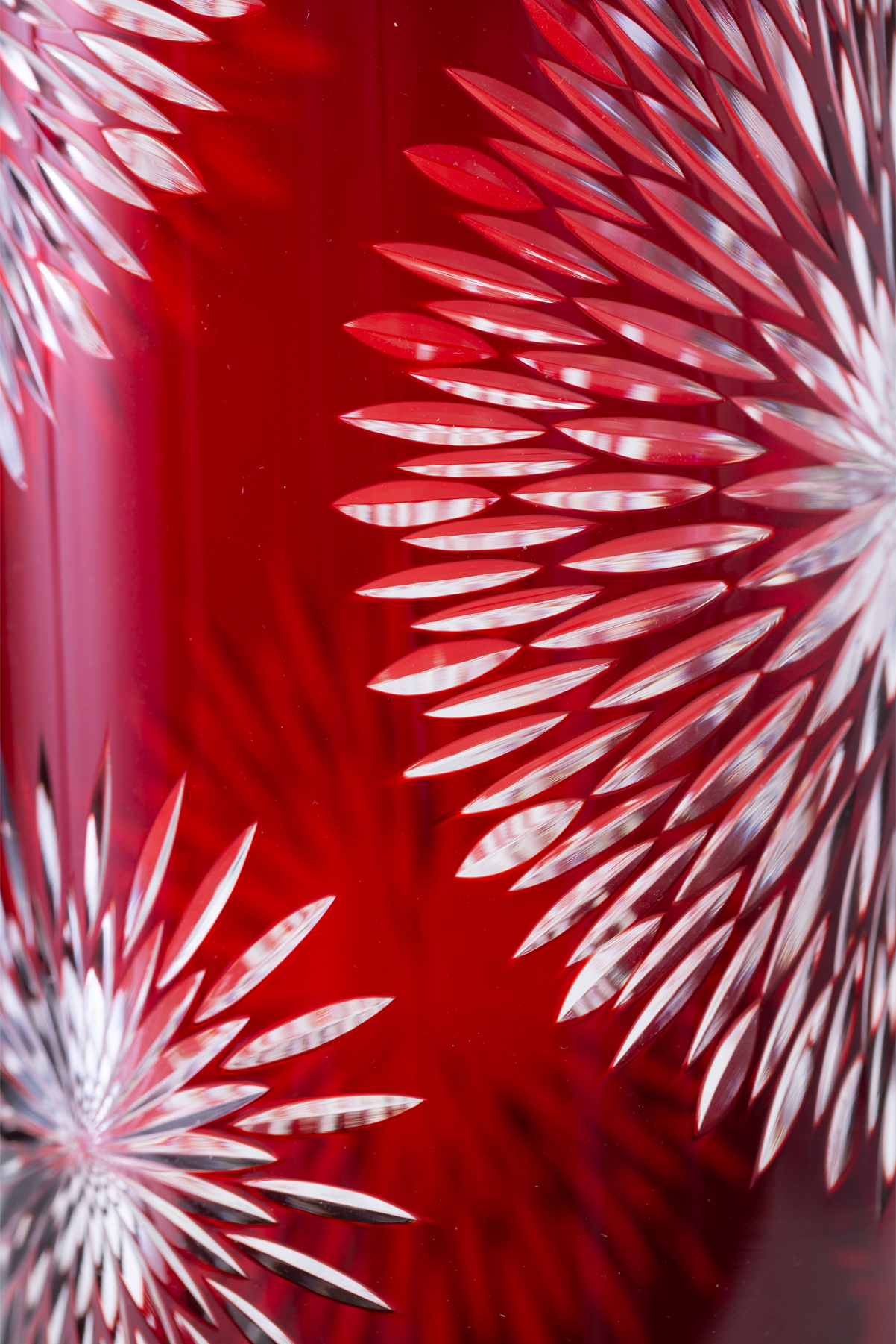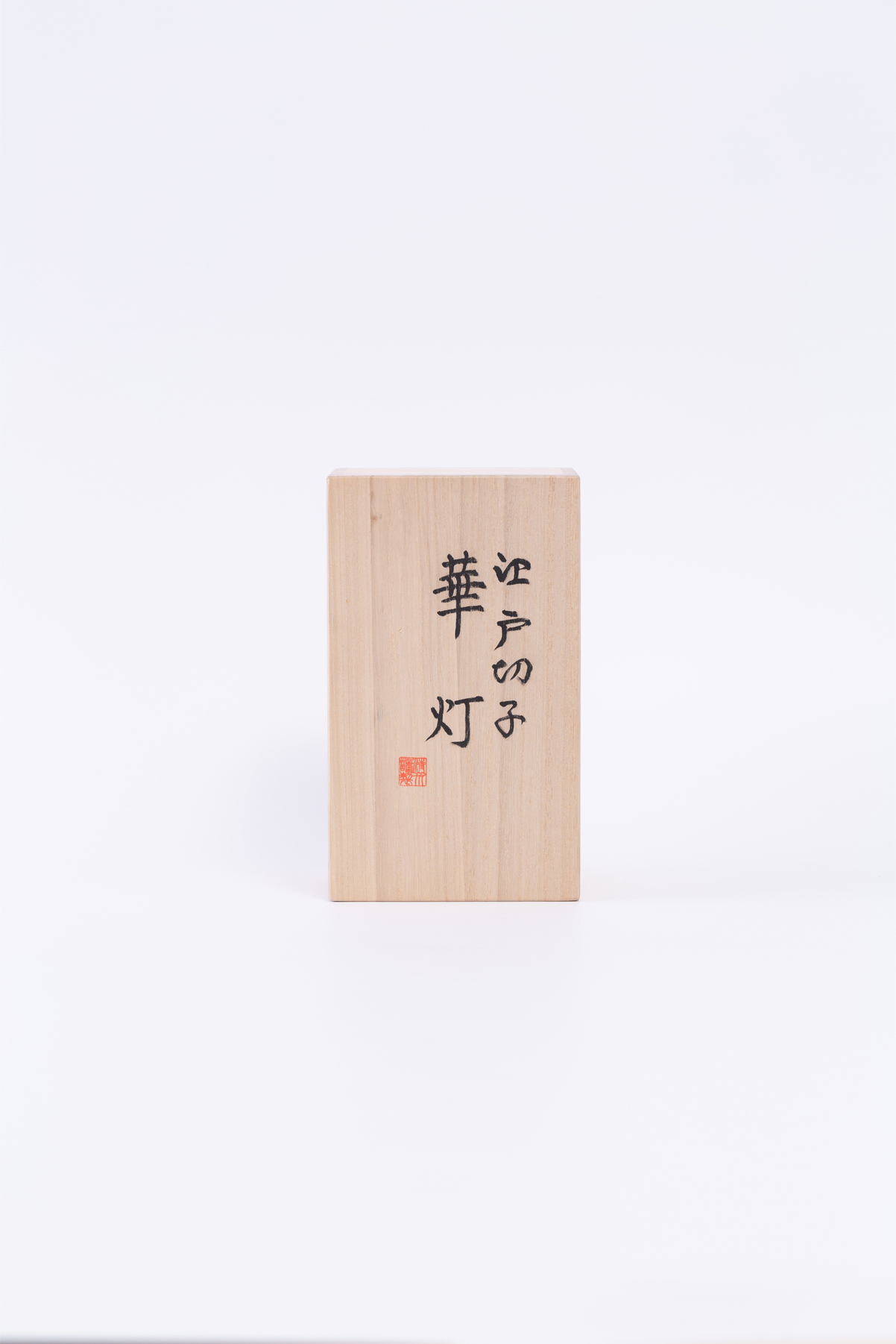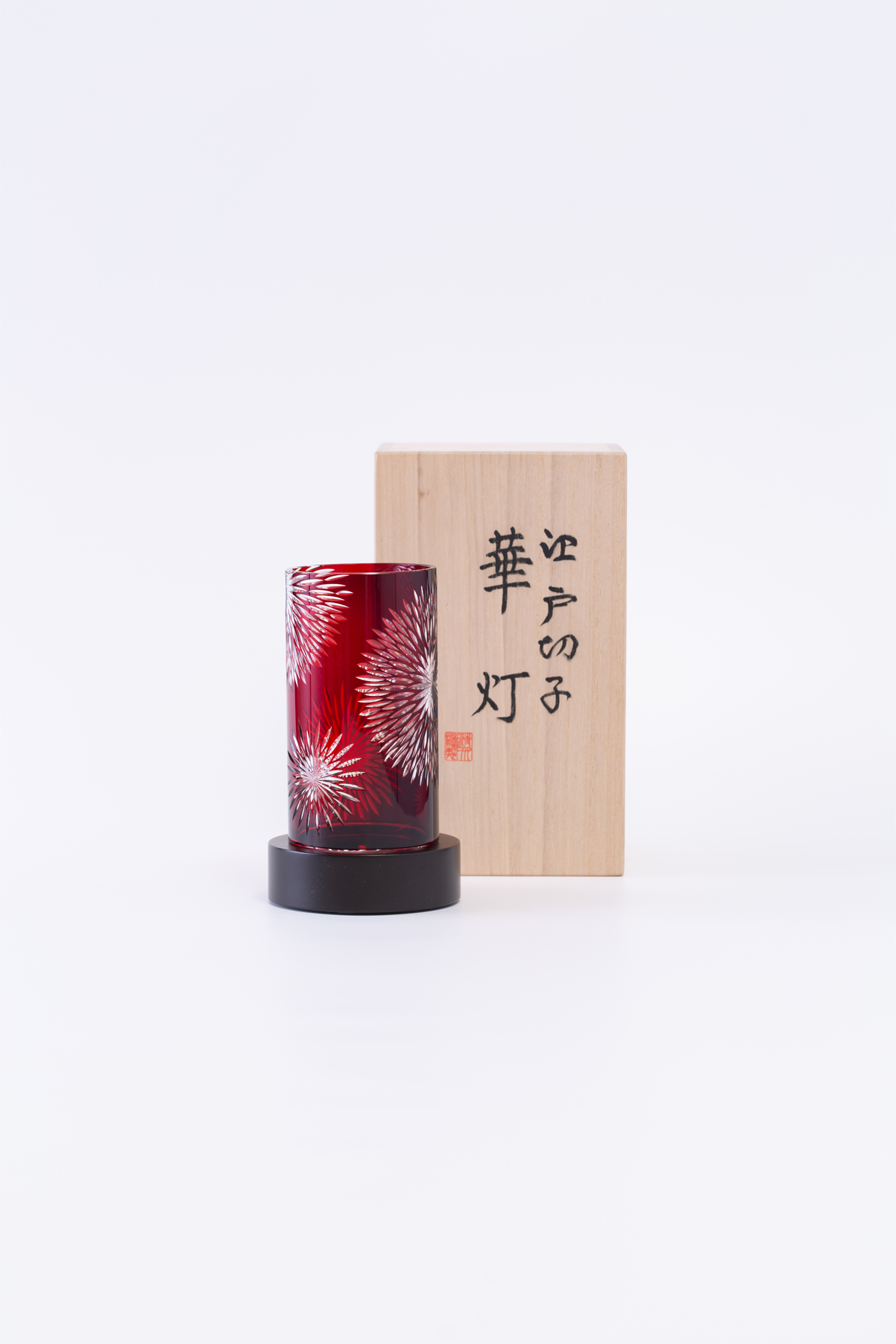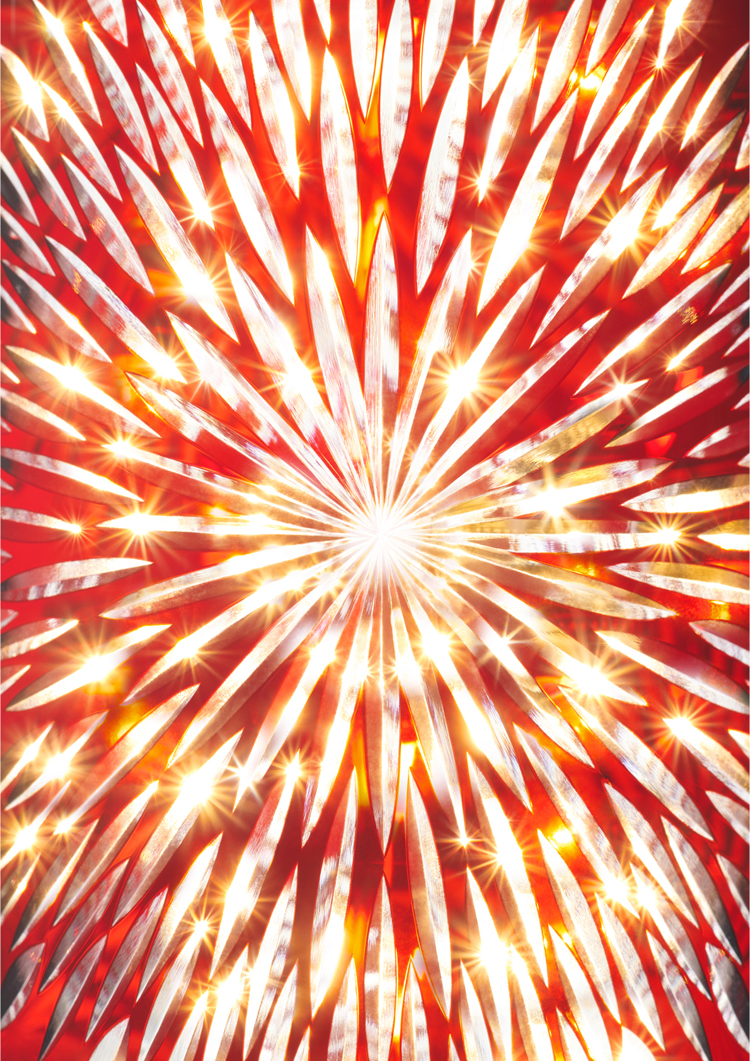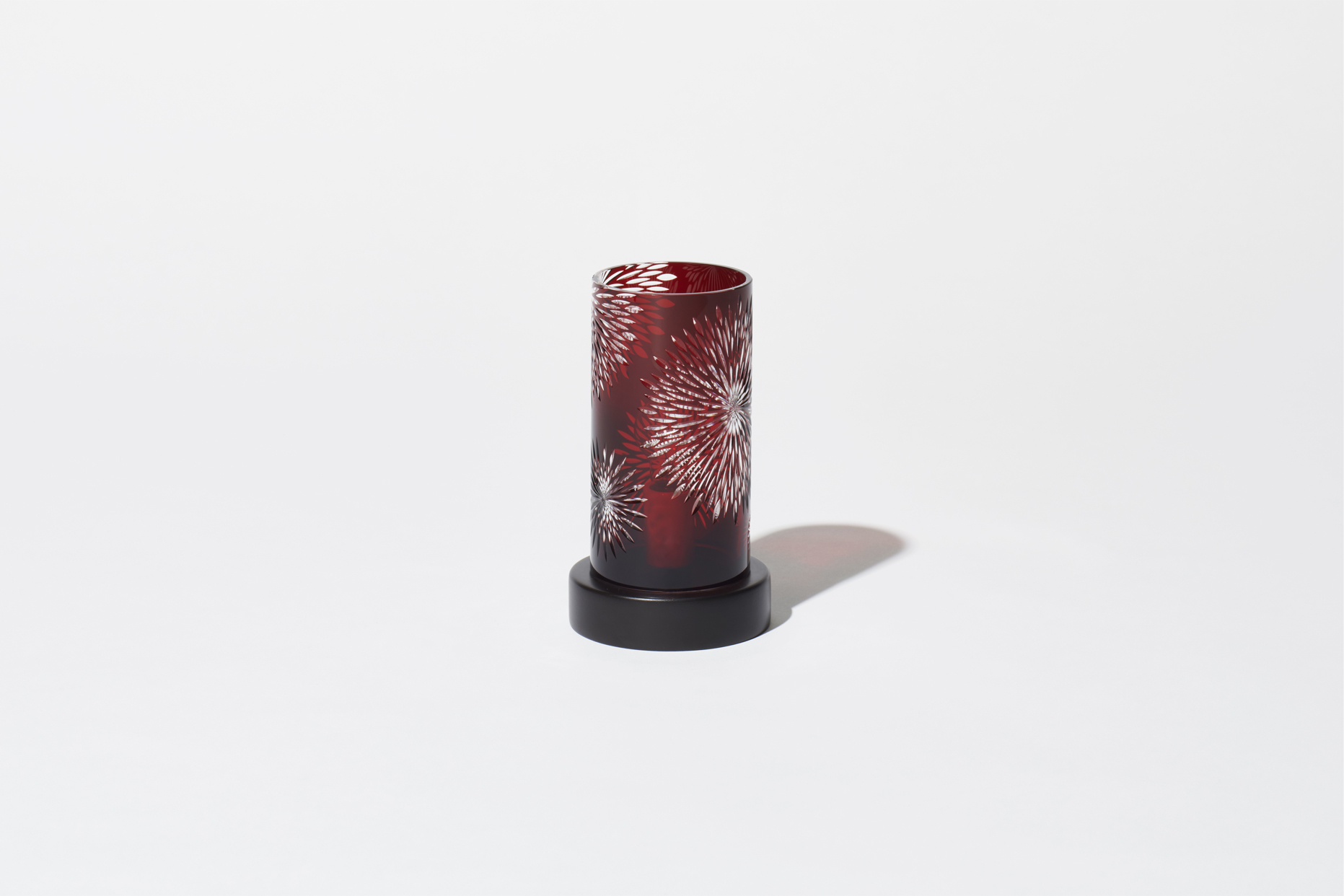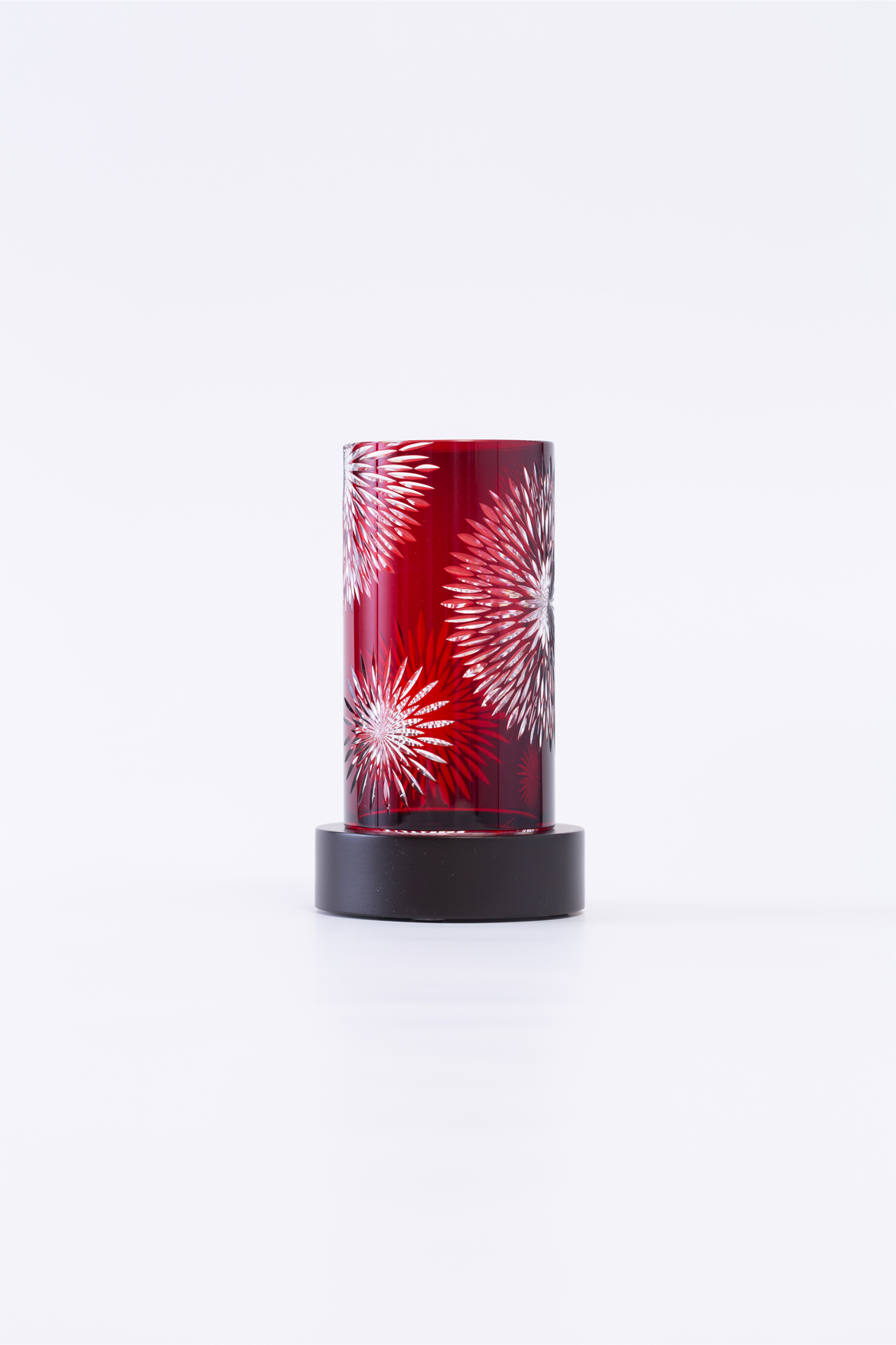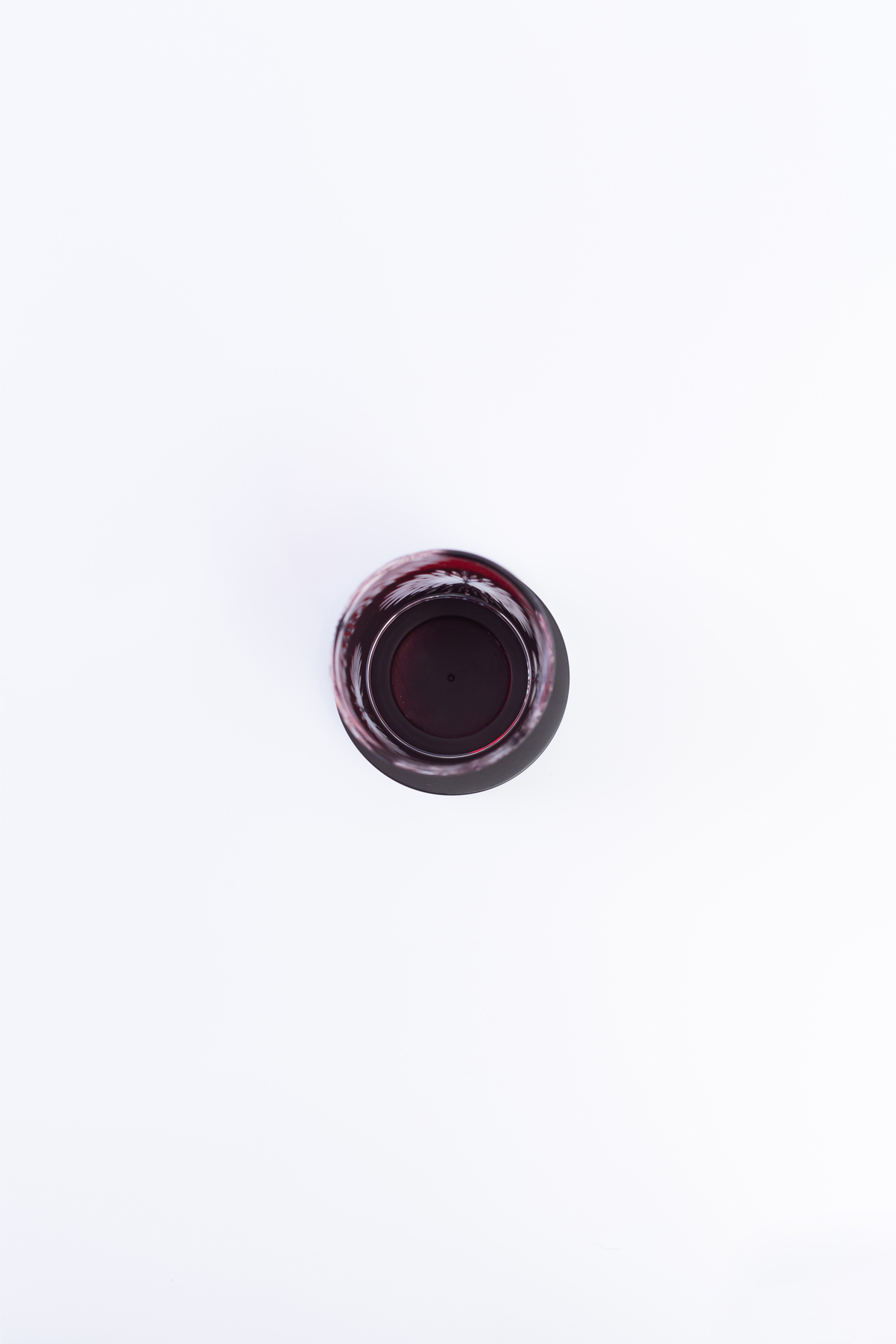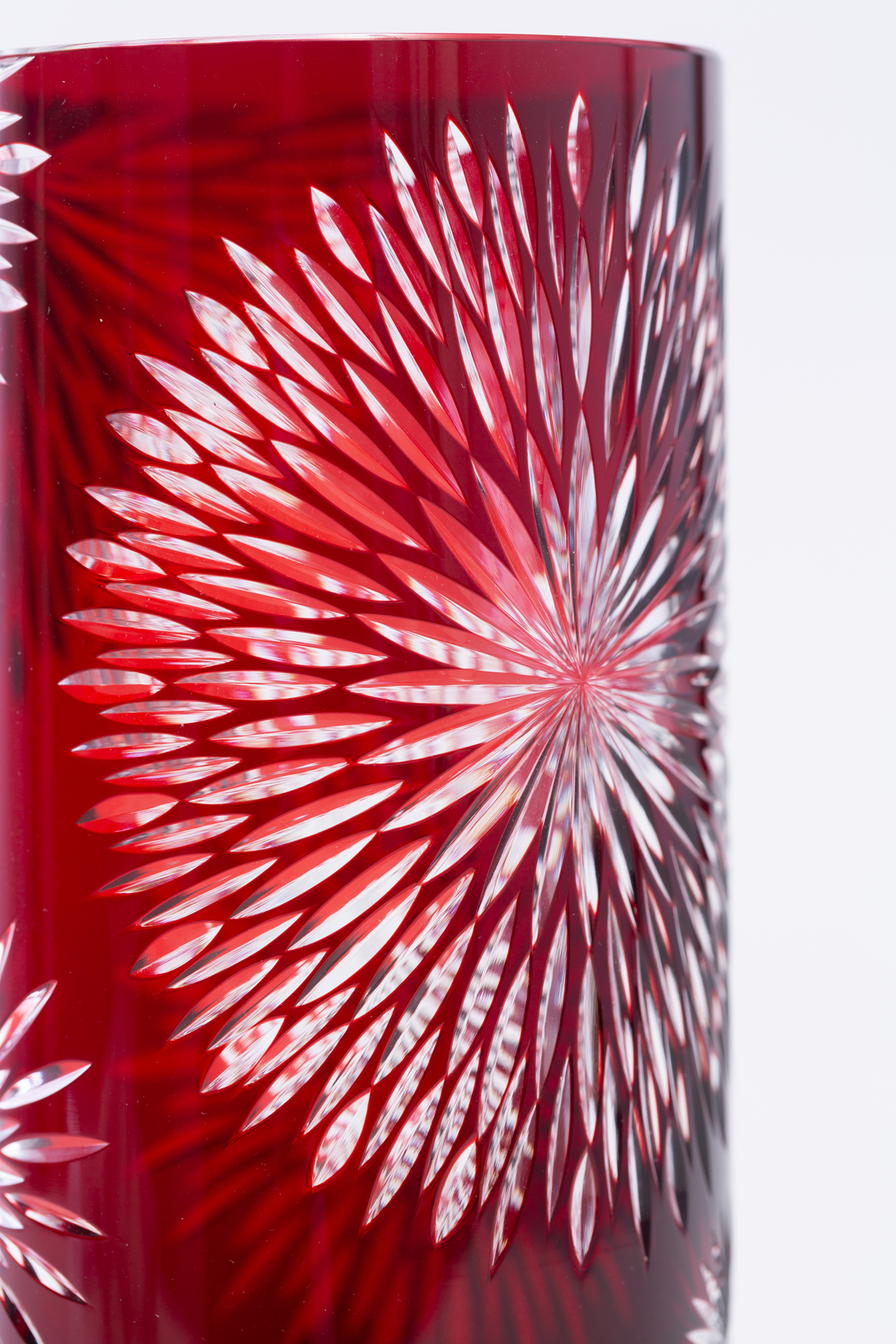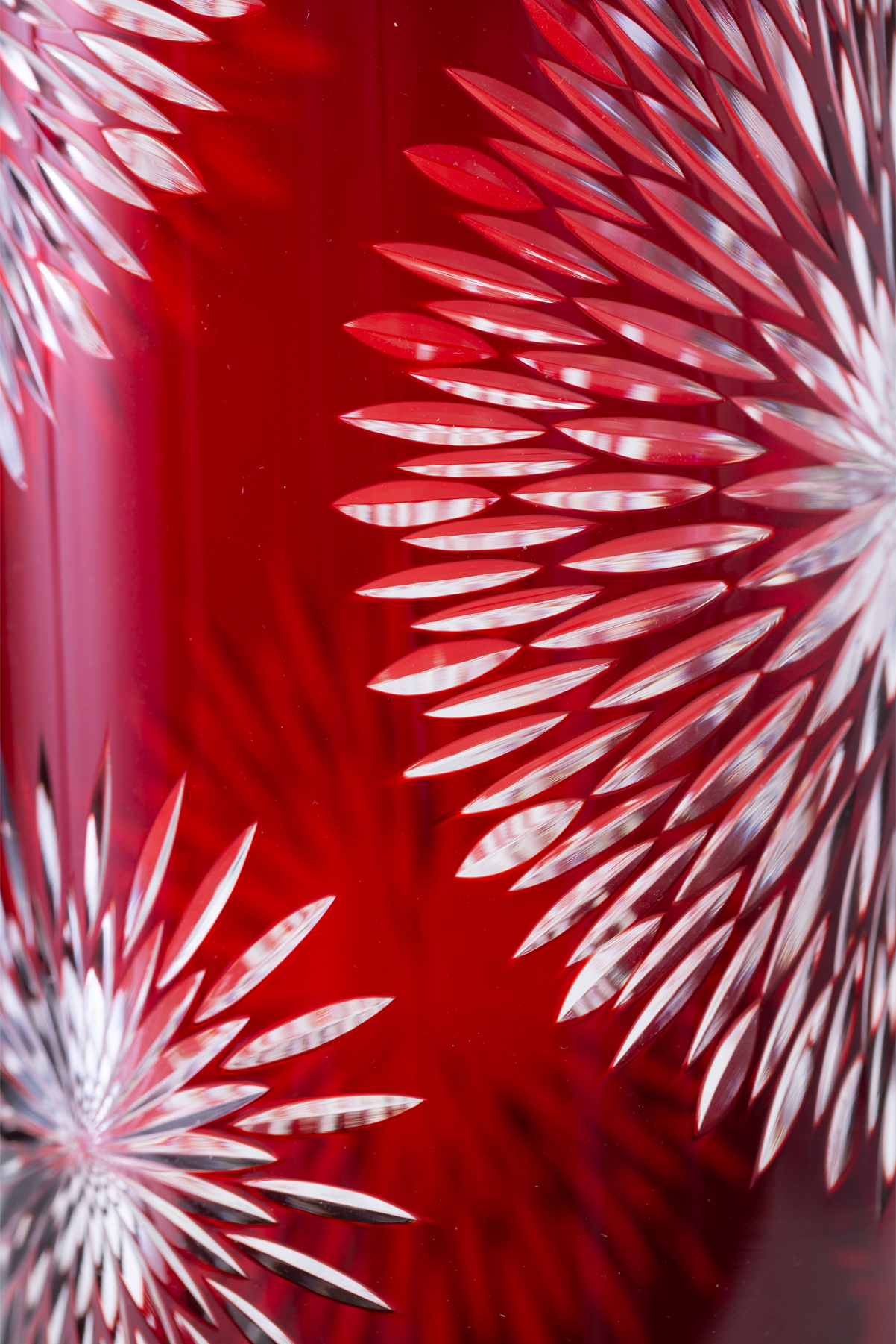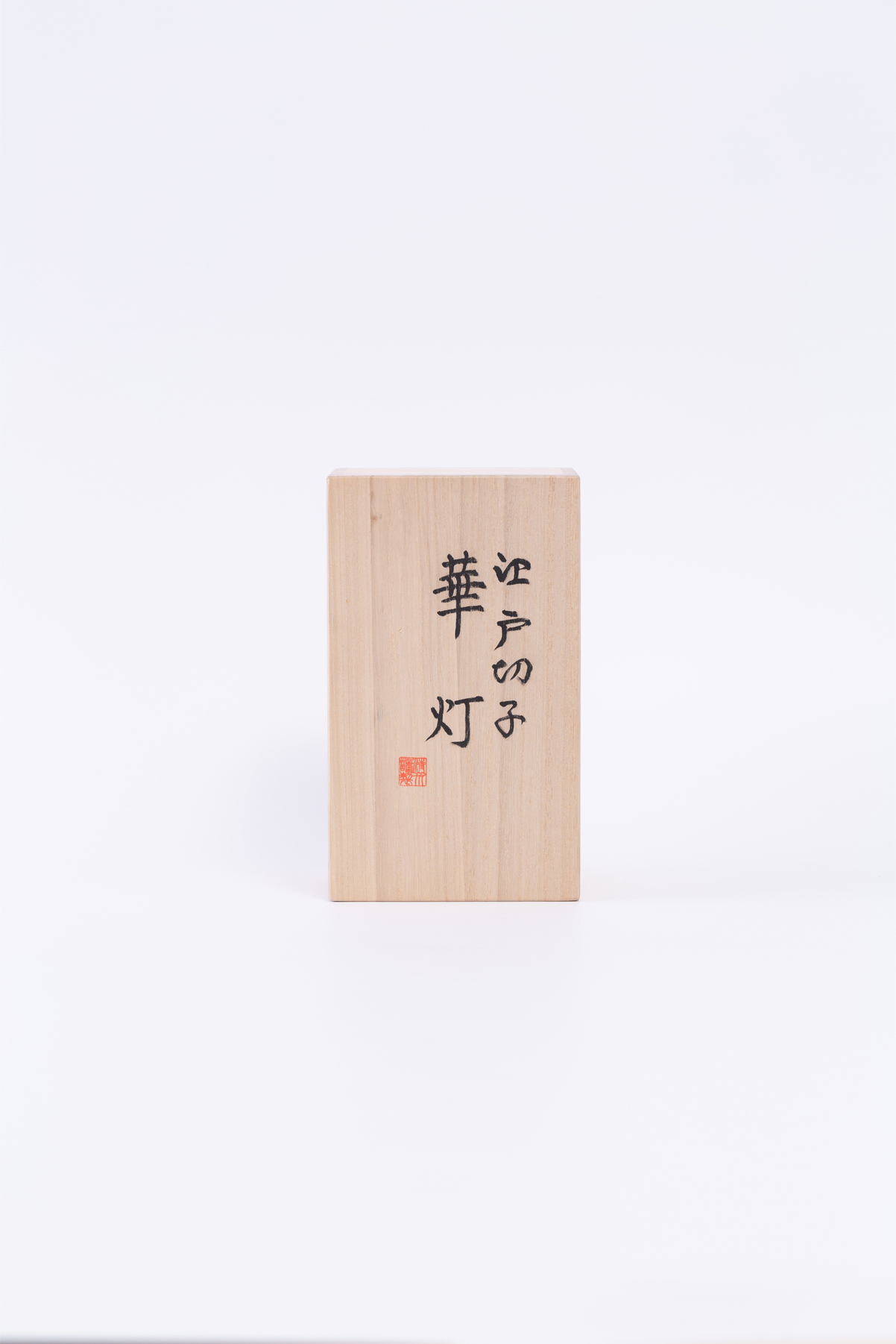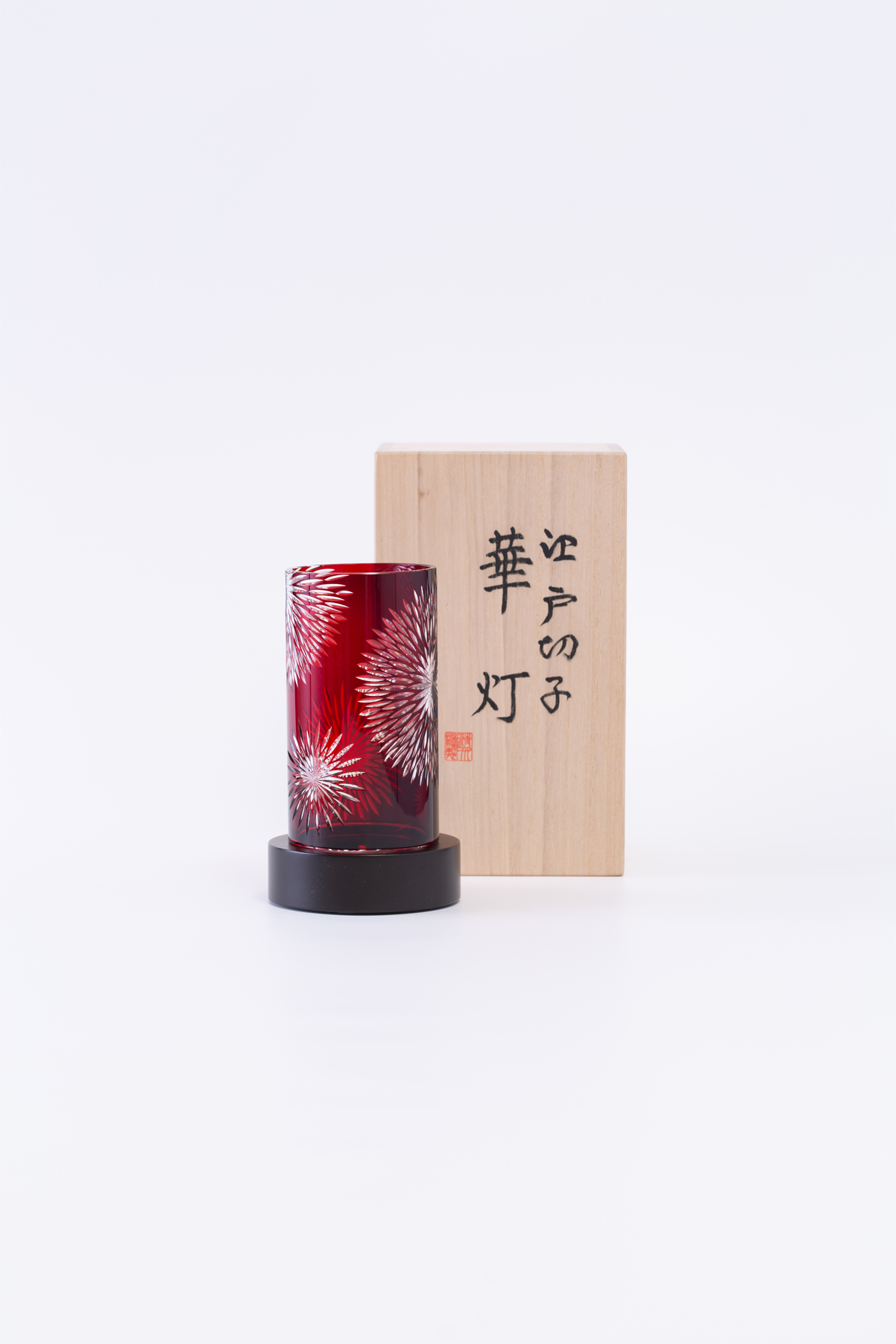 The art of light that colours up the night sky.
The "Edokiriko lamp 'HANABI' (fireworks)"
is a lamp that expresses the light of fireworks
through the cuts of Edo Kiriko.
When speaking of Edo Kiriko, images of drinking
glasses such as rock glasses, wine glasses,
and sake cups come to mind. Here,
from the wish to be able to experience Edo Kiriko
more on a daily basis,
this Edokiriko lamp "HANABI" was born.
It was created by Shimizu Glass Corp.
a long-established Edo Kiriko studio.
"This big thing going up, is it a middle sized firework?"
The intensity of the cut glass is so reminiscent of fireworks,
you almost feel like you are hearing the sound of
the explosions at a fireworks festival on a summer night.
It was designed after the fireworks display on the Sumida River,
with its many large and small fireworks.
Enjoy the feast of light and Edo Kiriko,
while imagining the fireworks exploding in the night time sky,
and their reflections on the Sumida River.
You will find yourself looking forward to turning on the light.
Of course, if you put it by the window,
you don't have to turn on the light at all. Even in the daytime,
you can enjoy beautiful fireworks from the sunlight shining through.
Size: φ100mm×H195mm (Candle hole diameter: φ51mm)
Materials: Soda glass, wood, candle

*The information on this site is as of December 2017.
*Sizes, colours and shapes of the actual products may differ slightly as they are handmade.
*Product specifications and suggested retail prices may change without prior notice. Prices shown are all tax exclusive suggested retail prices.