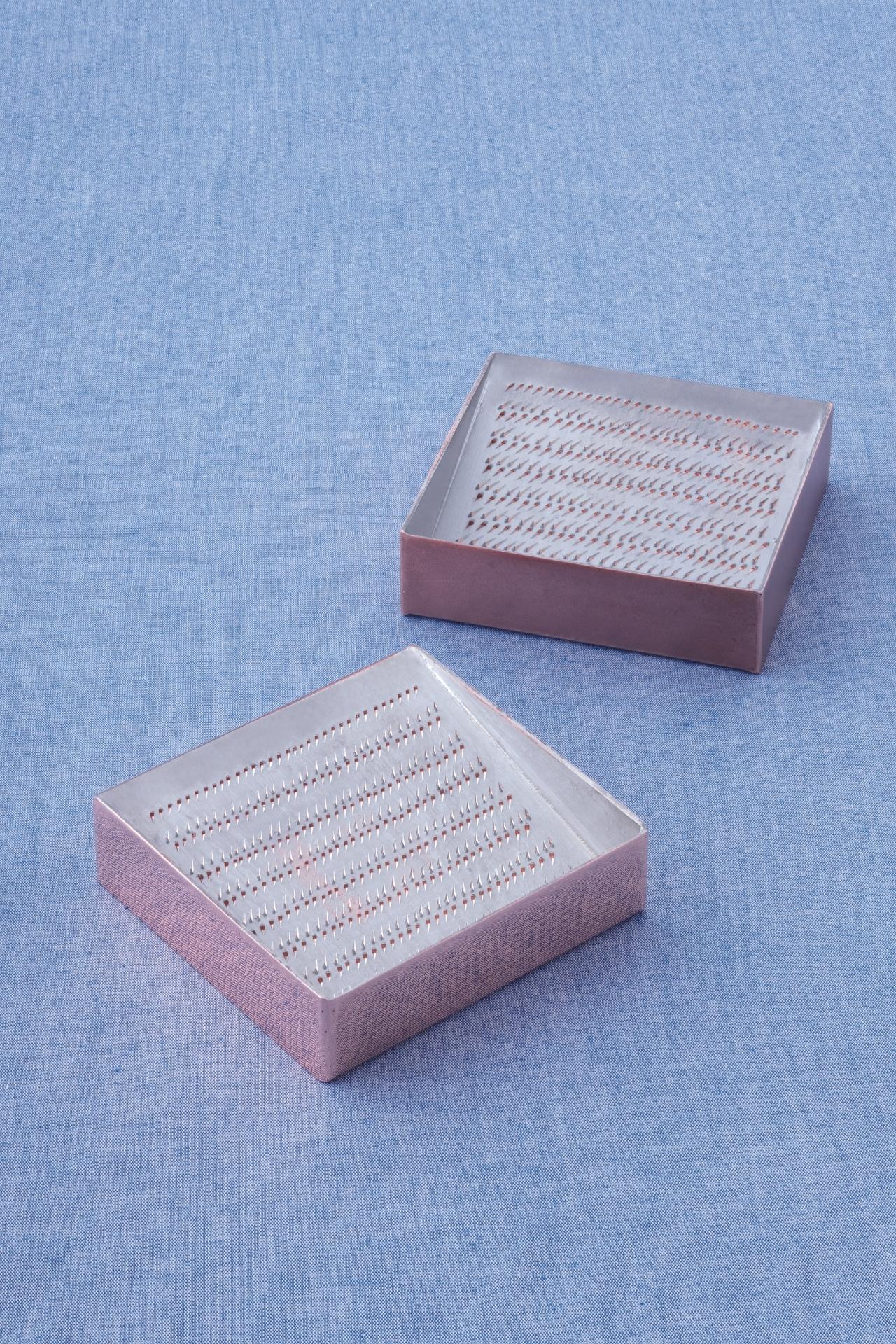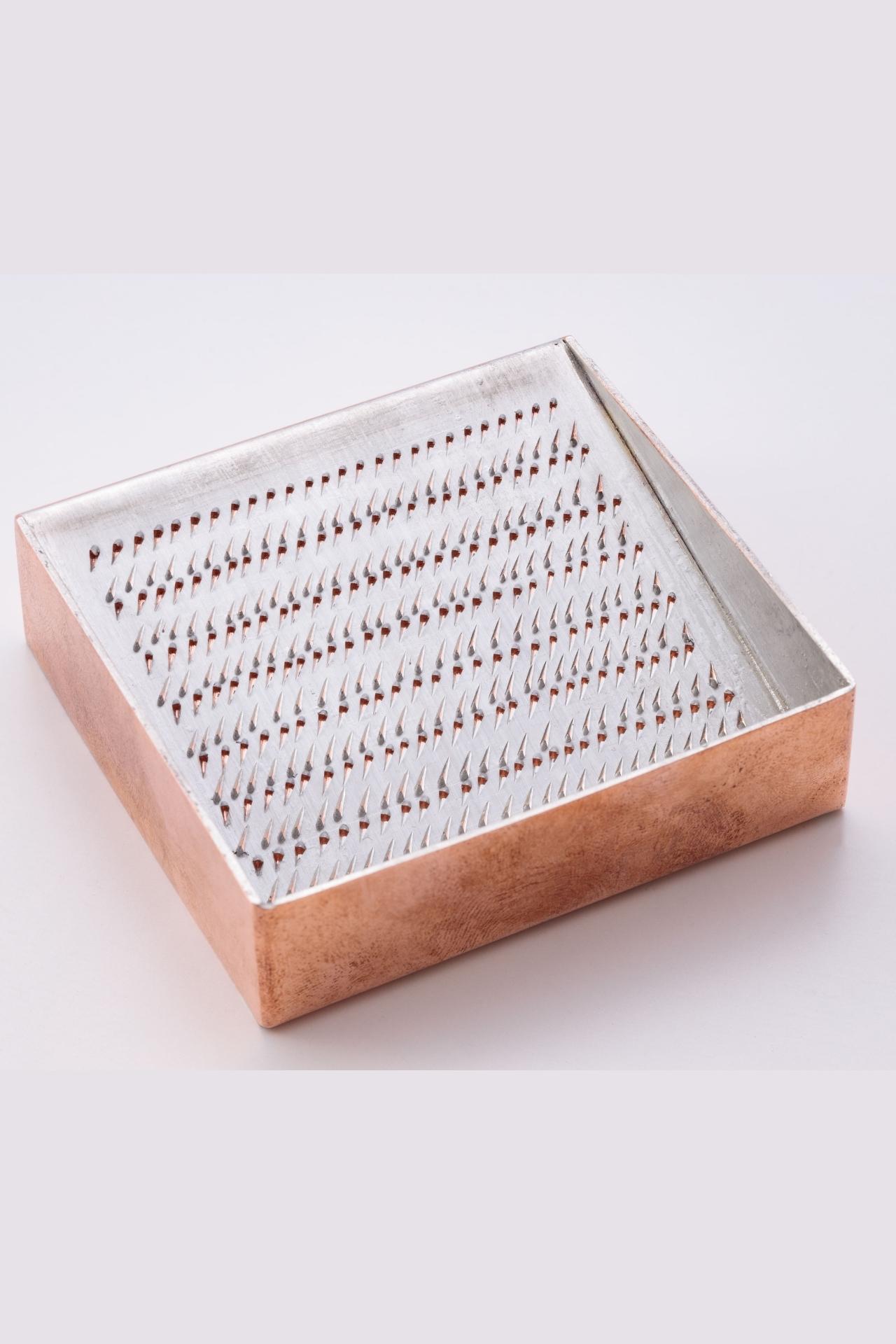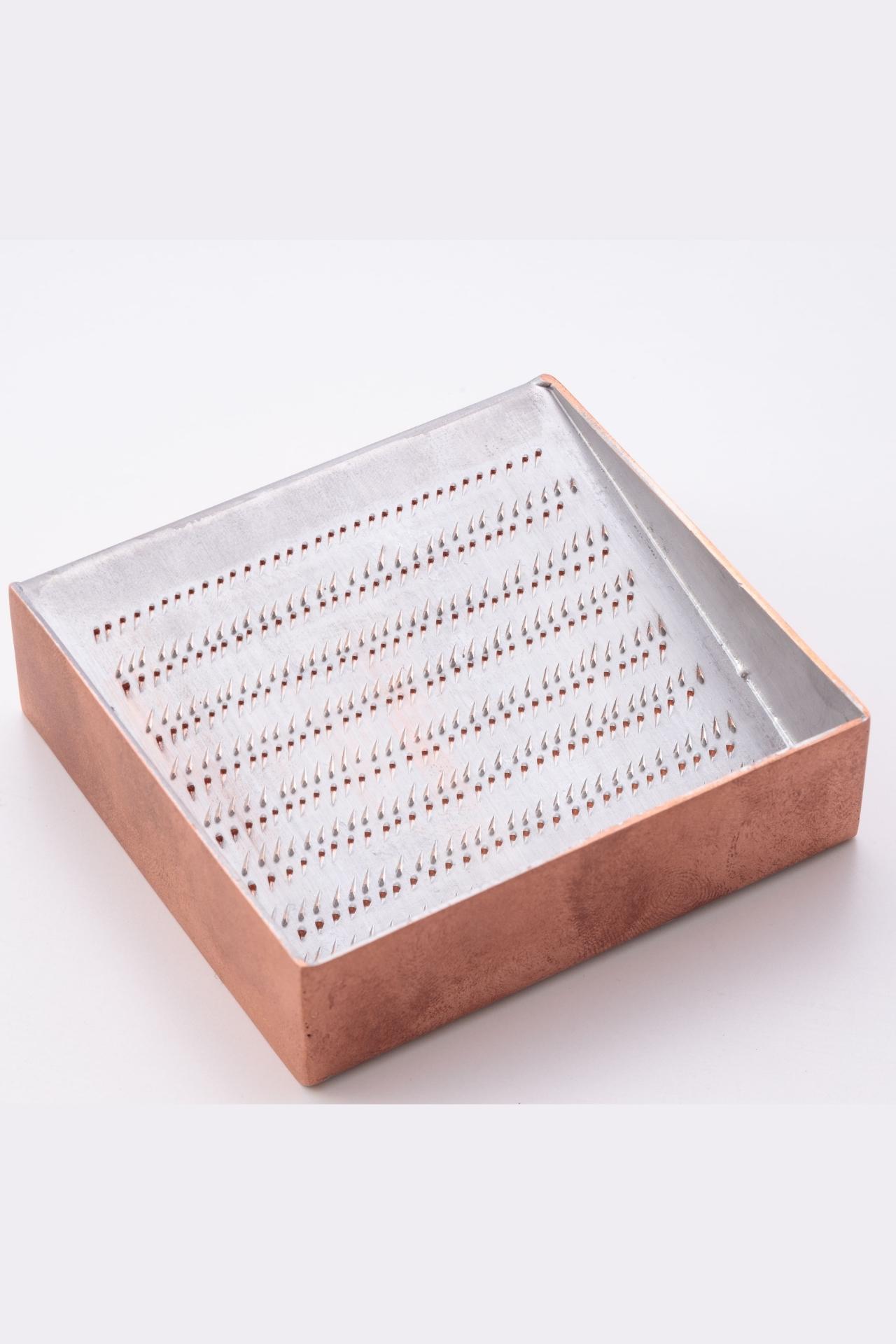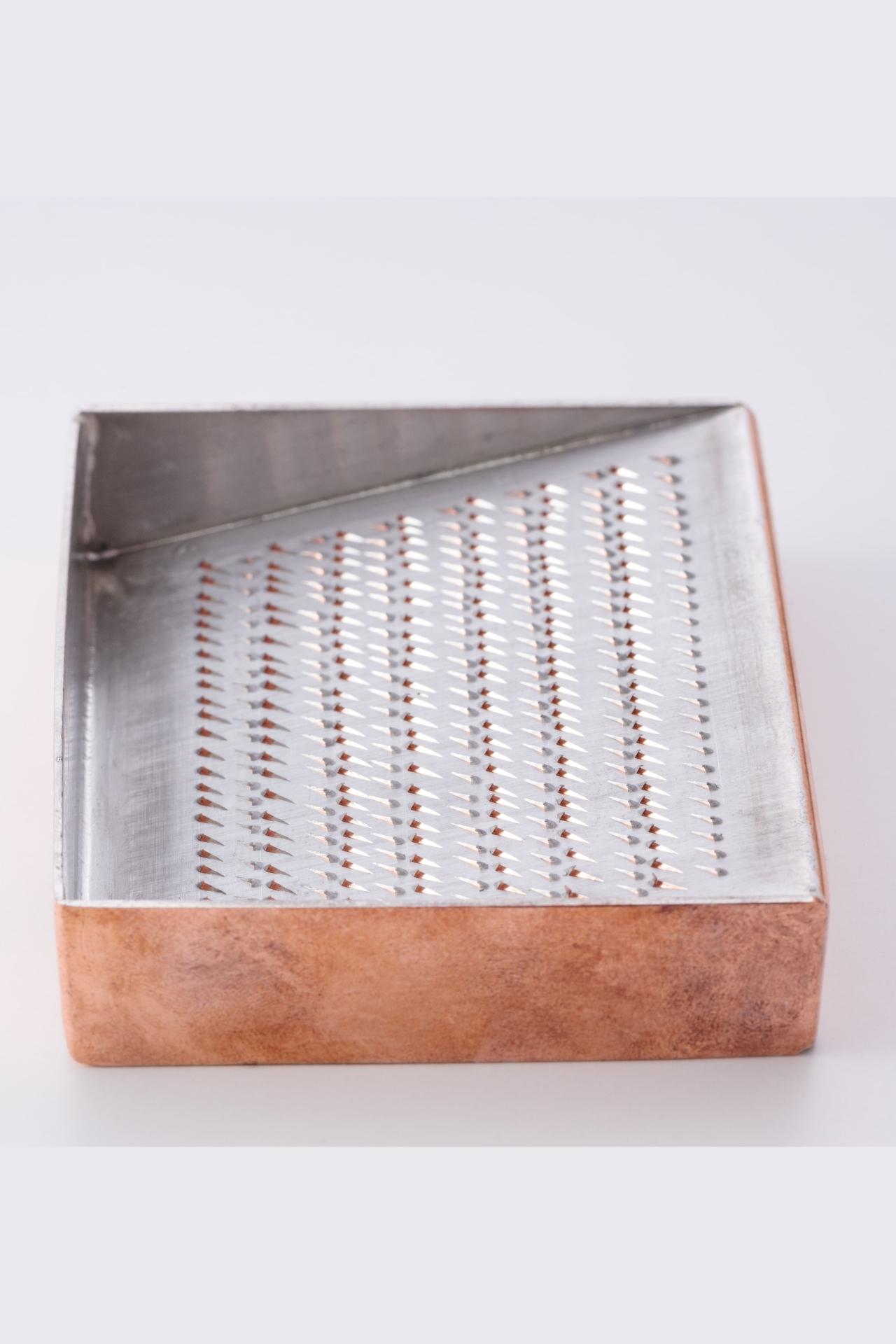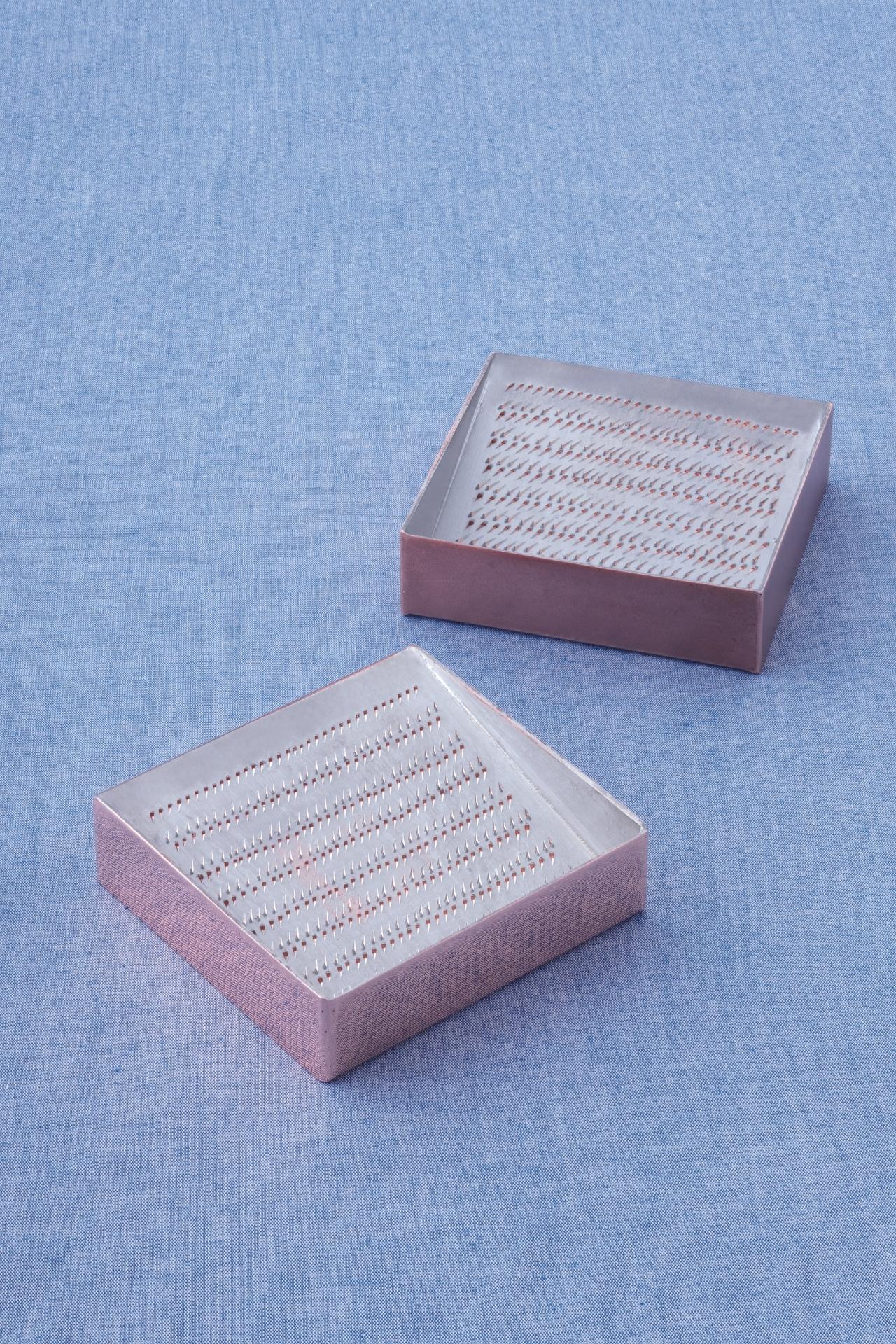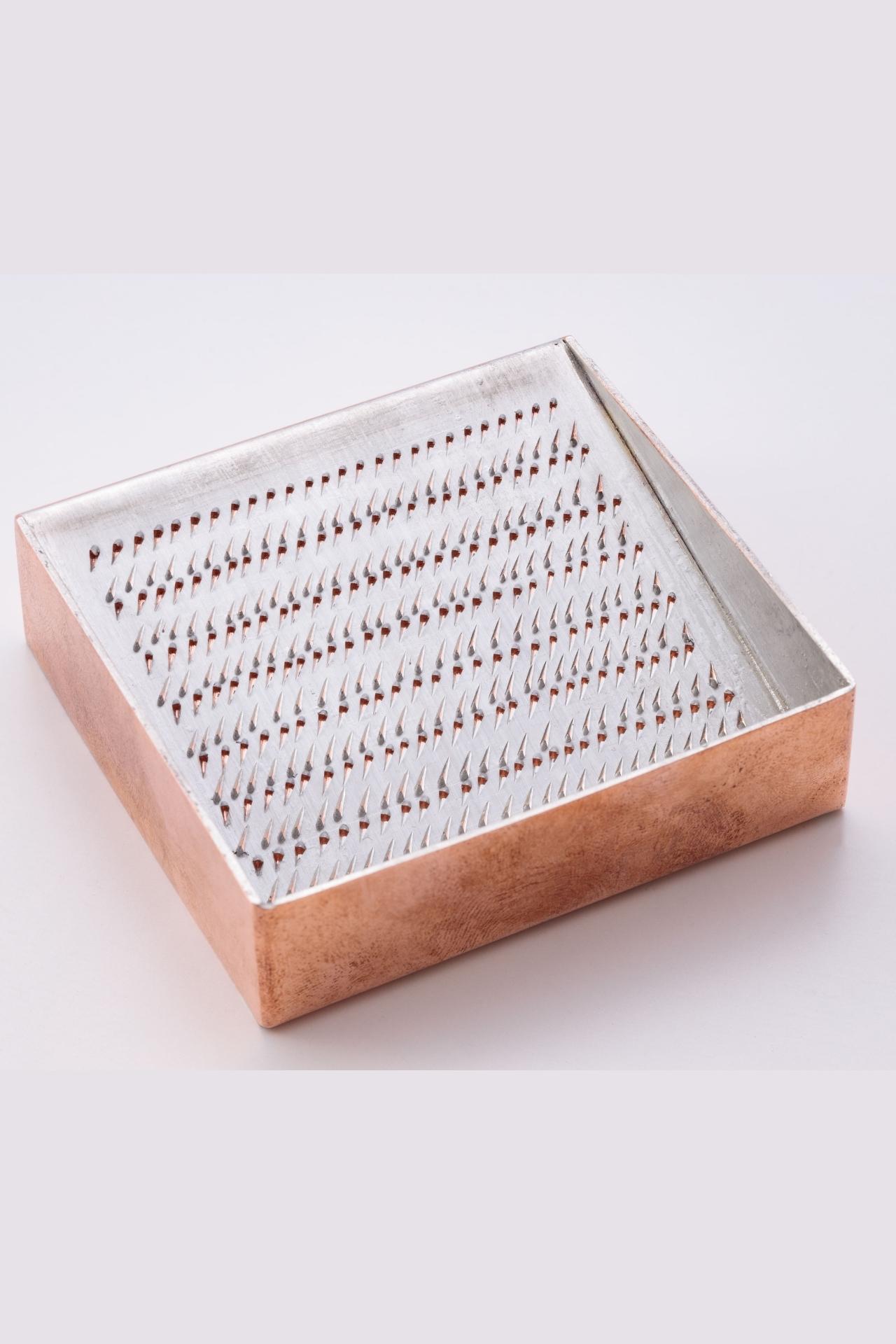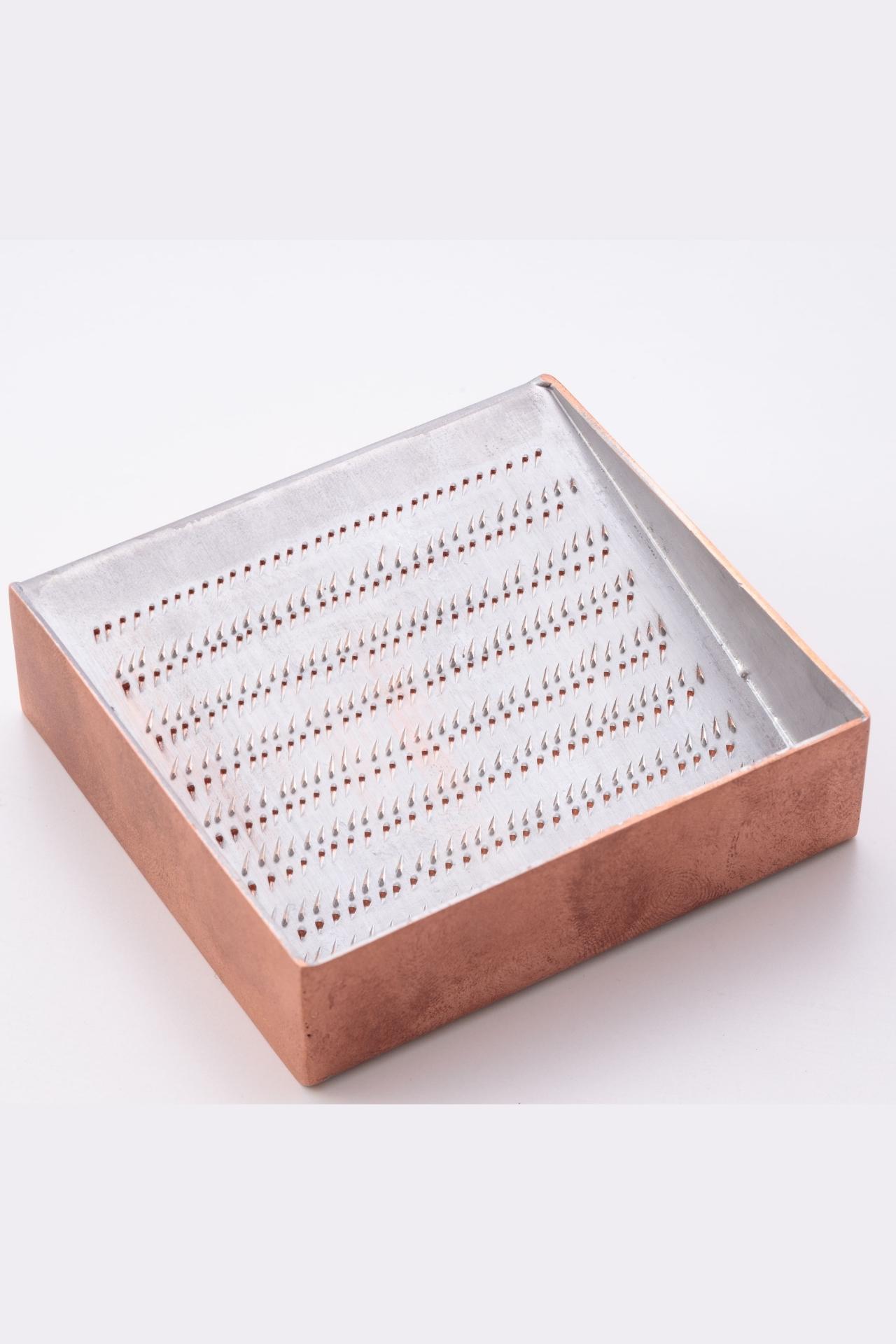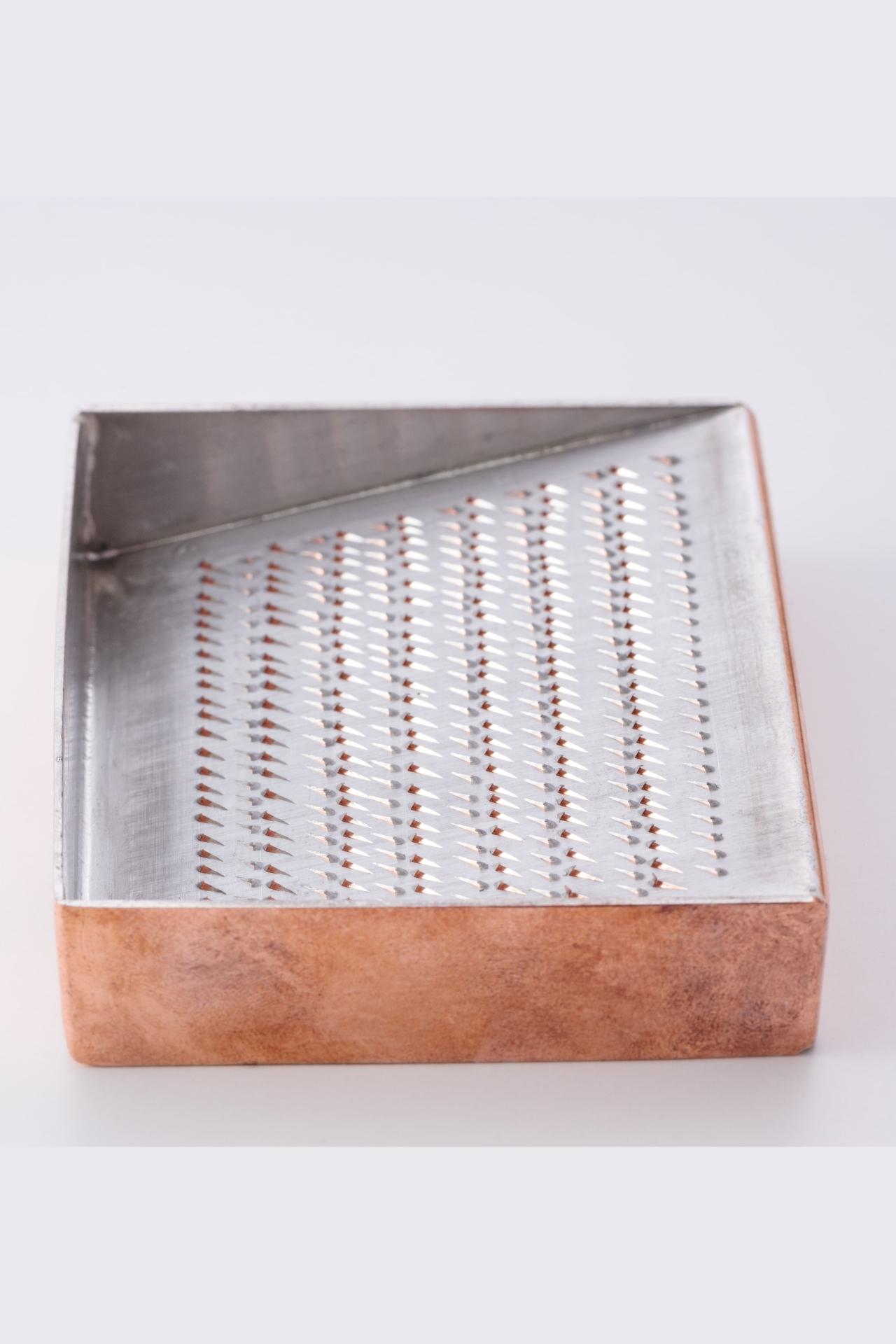 This unique grater from Edoko is crafted of copper with tin coating,
a process accomplished entirely by hand with methods that remain
unchanged since the Edo Period.
This grater yields soft-and-fluffy grated radish free of excessive
juices.The copper base is chiseled to insert a sharp blade that
stands up,so that food ingredients are actually cut instead of
crushed.The grater is combined with a catch plate in one piece?
an all-new design in graters for use with condiments.
Due to its small bowl structure, the fact that it doesn't require an
additional catch plate, and also thanks to the diagonal shape
of the surface, this grater is extremely user-friendly.
This is the first time for Takashi Teshigahara, an artisan of 60 years,
to create this kind of grater. Instead, for many years, he has
produced Japanese battledore-shaped graters. In the past,
his graters were flat, and this is the first time for him to create
something where the teeth are set diagonally. A special chisel is
used to create the teeth of the grater and at the same time to
prevent any bending of the copper plate. The front and back feature
different degrees of abrasiveness, selected depending on the
ingredients used.
Using this special greater, the flavors of the ingredients are
locked in,and at the same time juice is kept from seeping out.
This makes for great texture as well as taste!
This unique grater shows us that the tool we're using plays a
big partin how the flavors of the food are brought out.
This combined copper grater and bowl, crafted with special
techniques,helps us to enjoy the full range of flavors
of the ingredients we use.
Copper Grater

Variations: Two (mirror and satin finish)
Materials: Copper, tin
Dimensions: W 70mm × D 70mm × H 20mm
Weight: 120g
Suggested retail price: ¥12,100 each (tax included)
*The information on this site is as of November 2022.
*Sizes, colours and shapes of the actual products may differ slightly as they are handmade.
*Product specifications and suggested retail prices may change without prior notice.