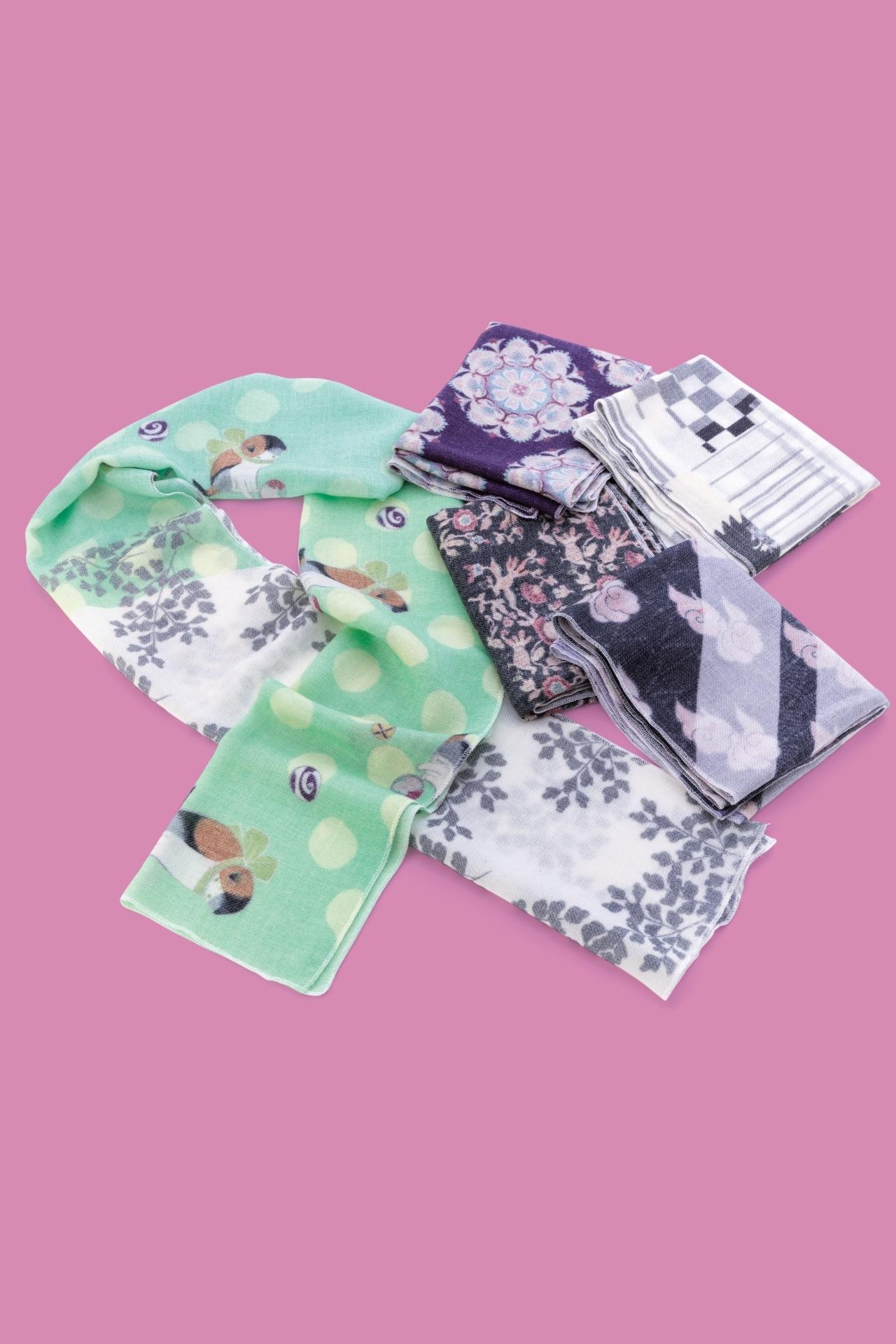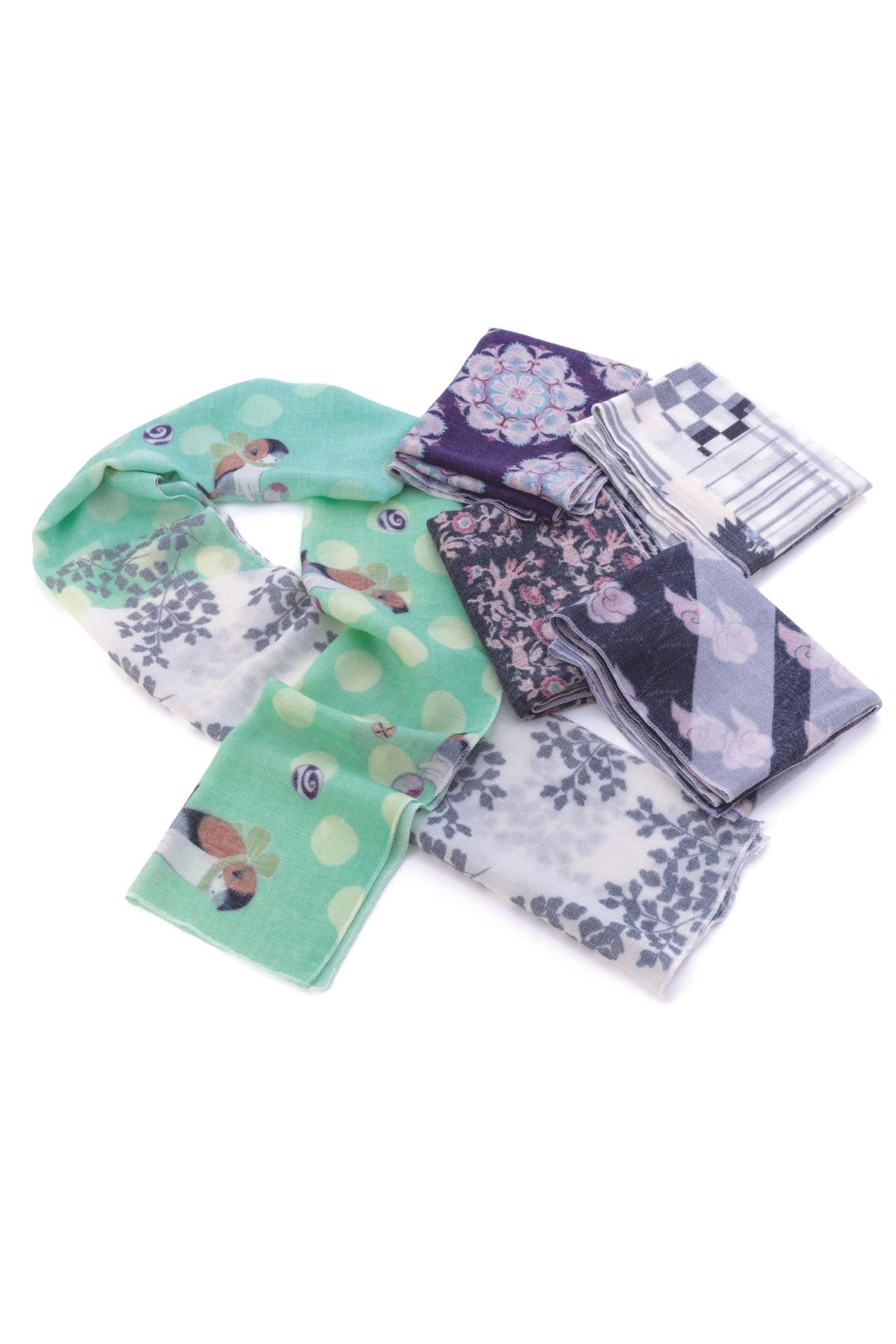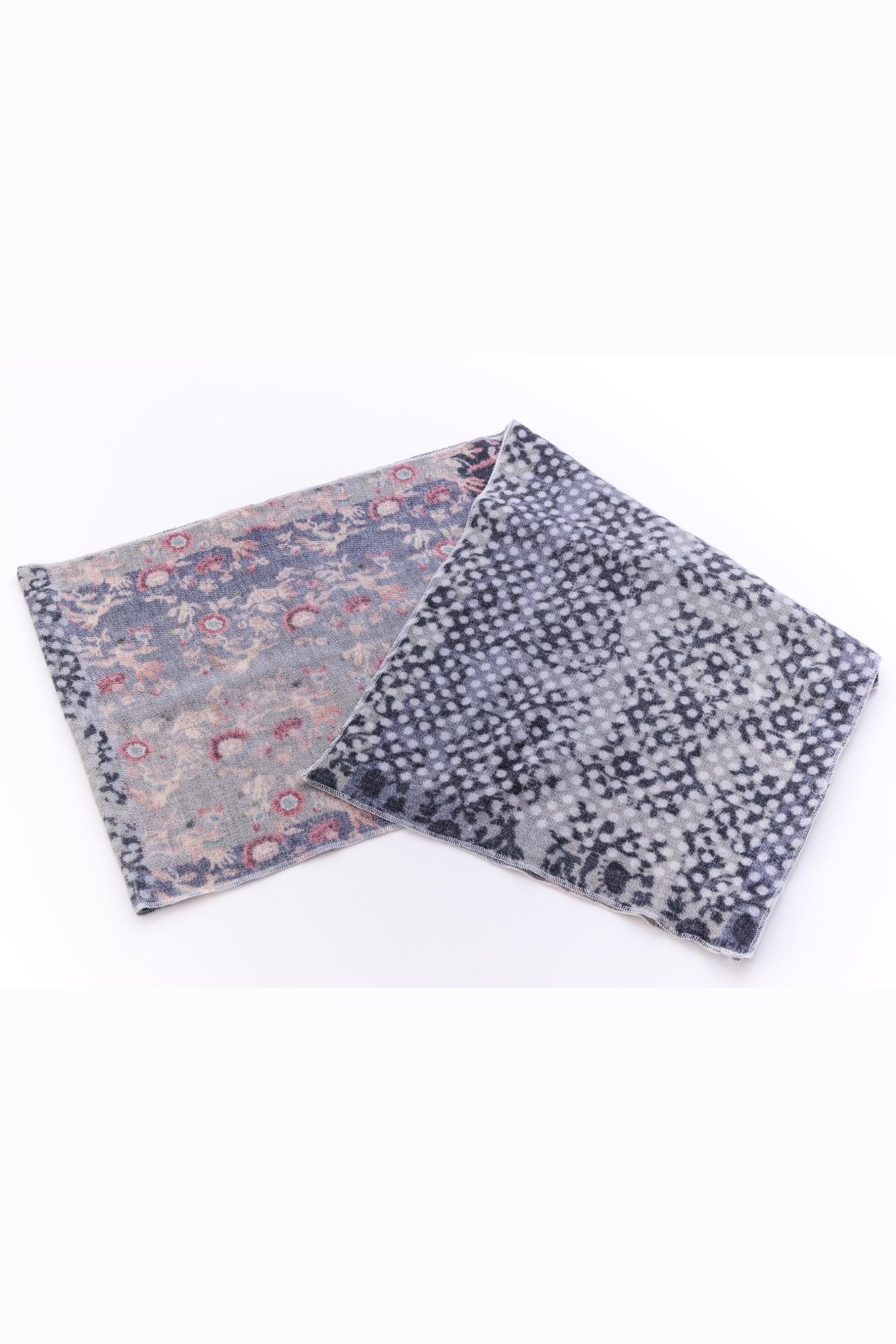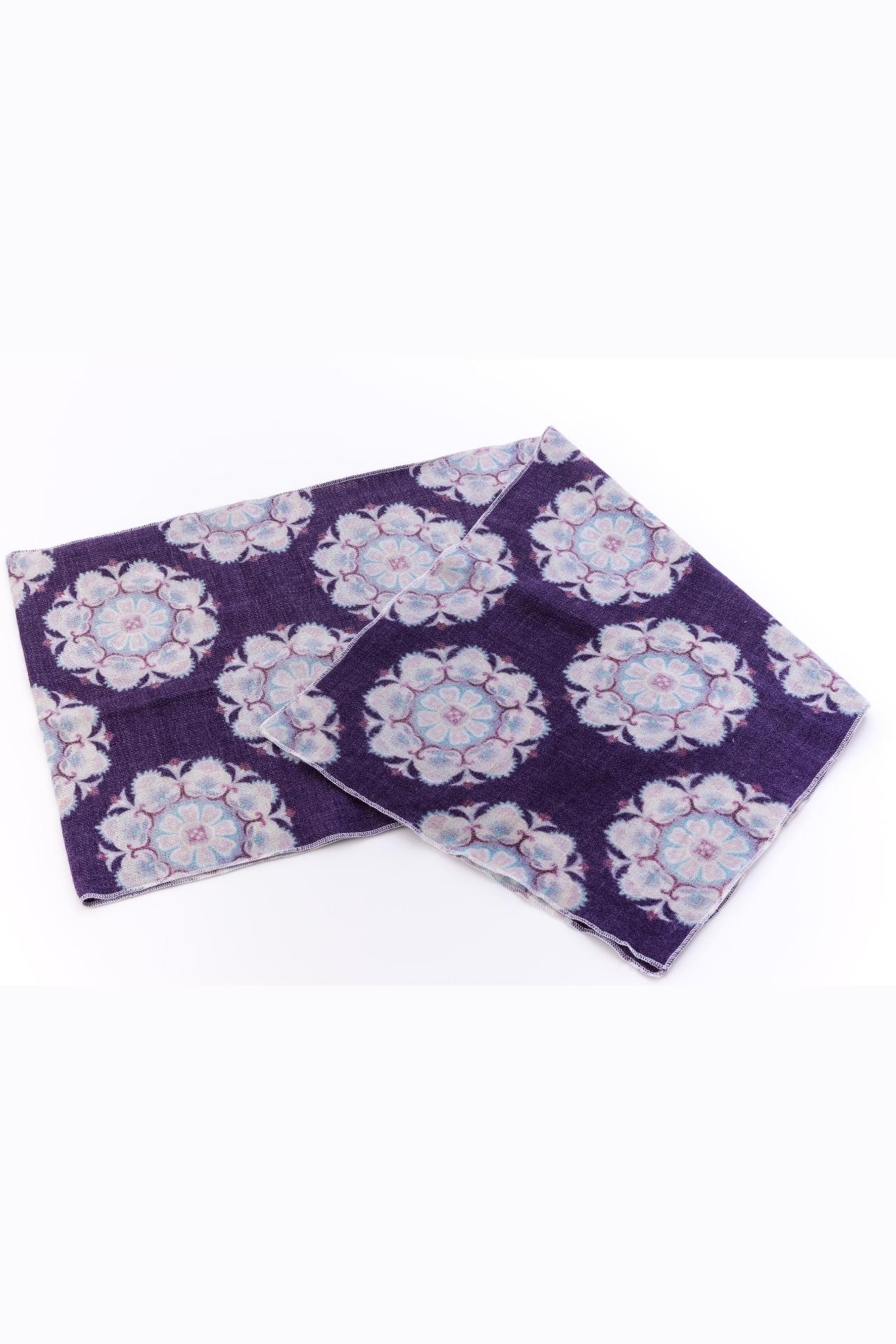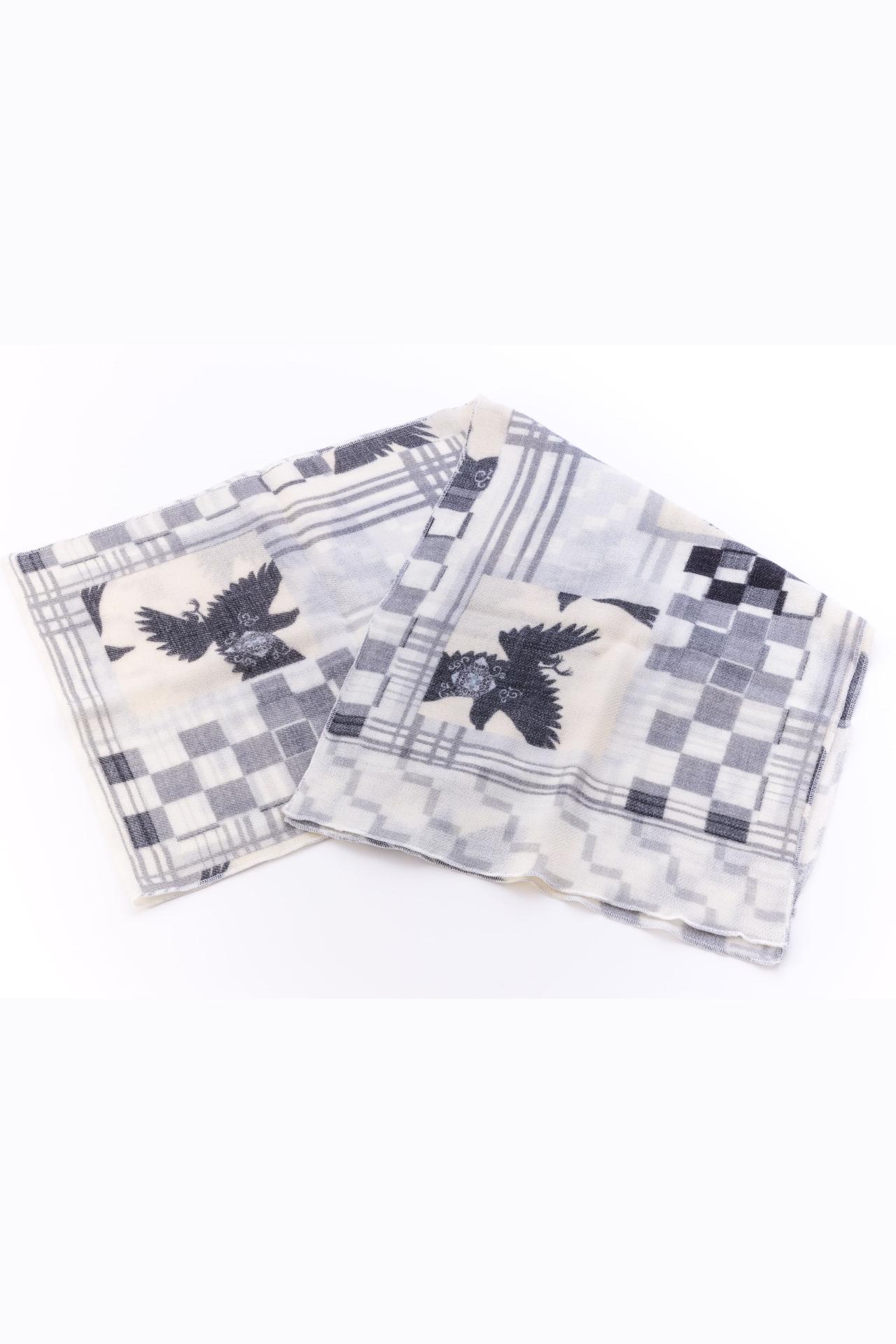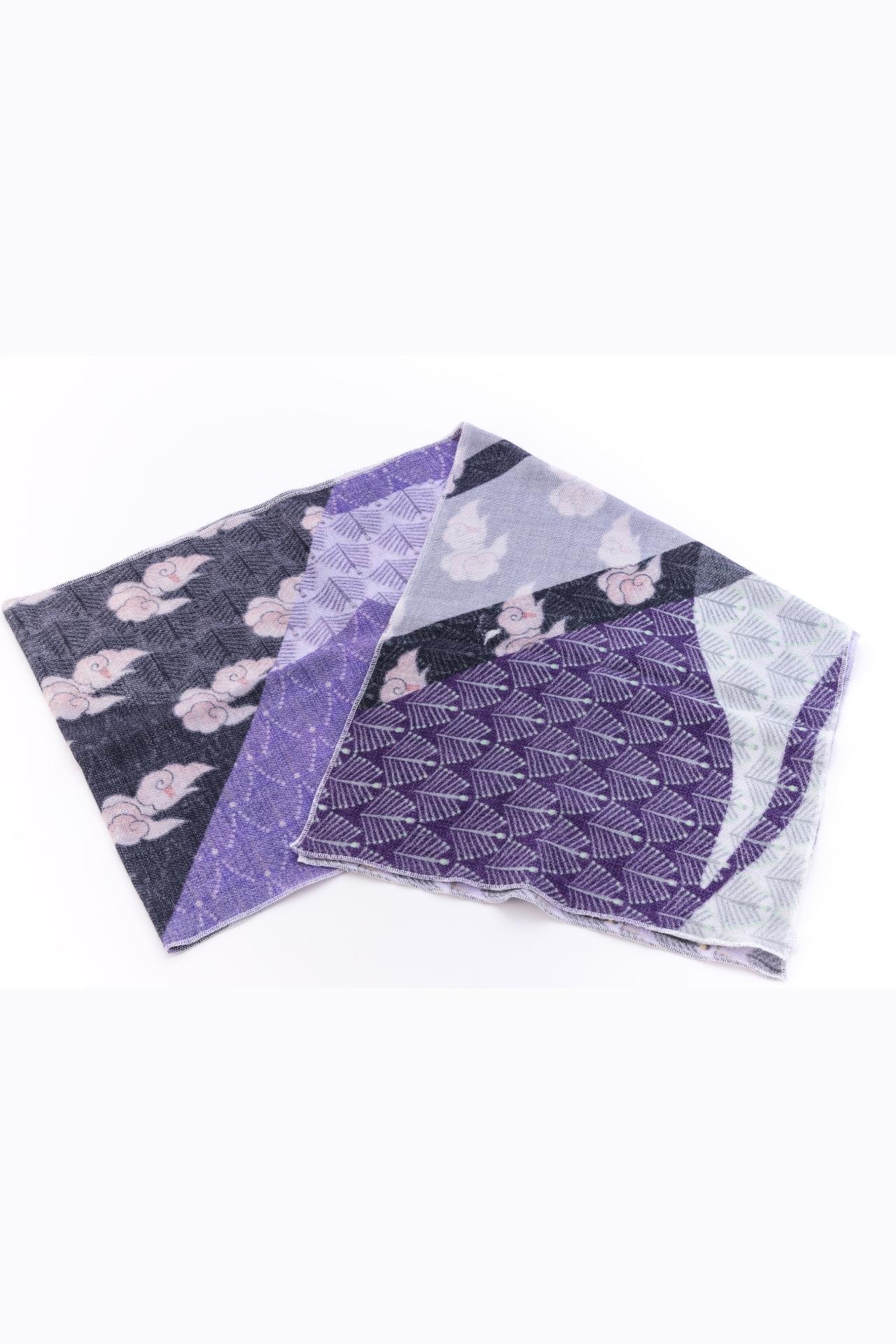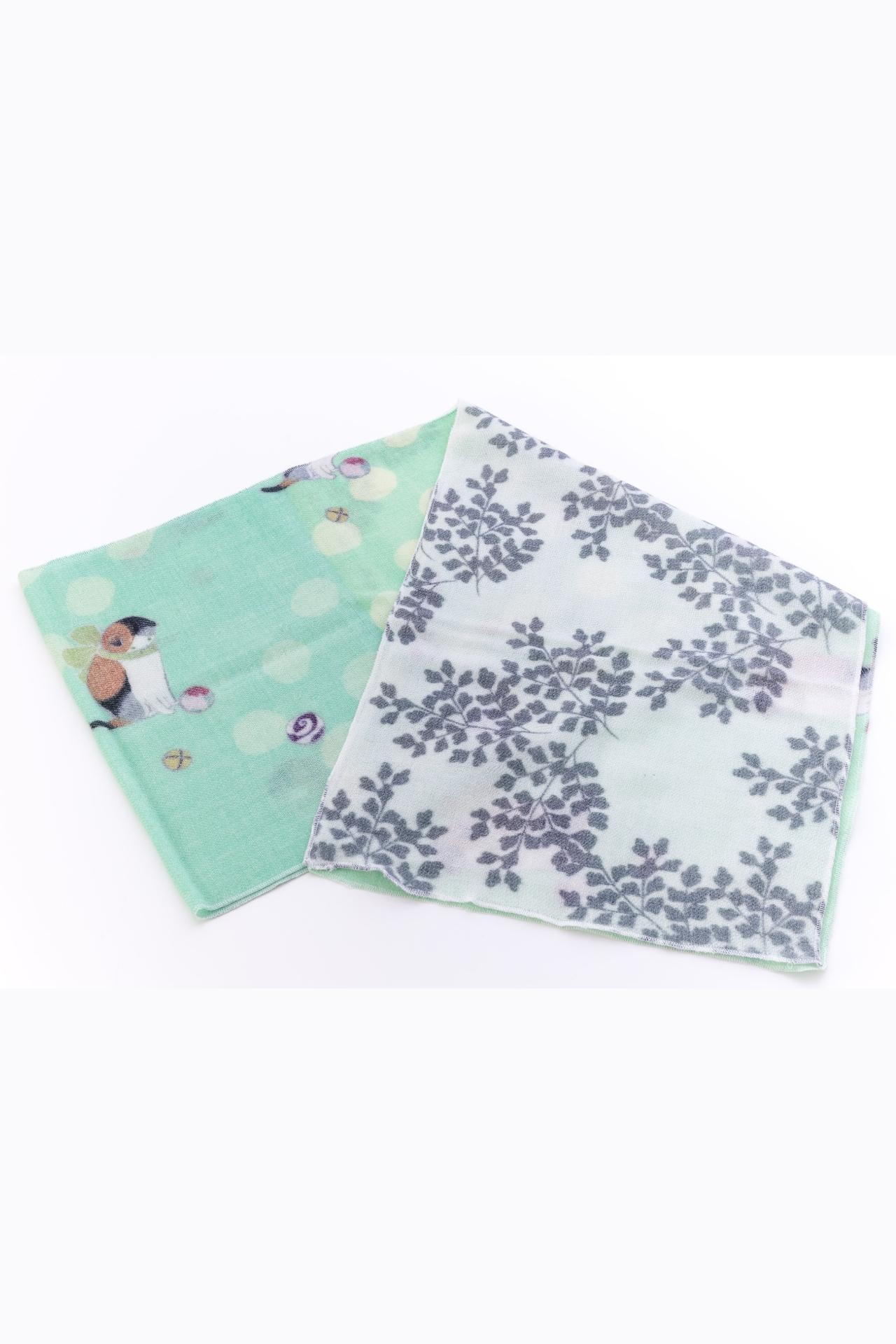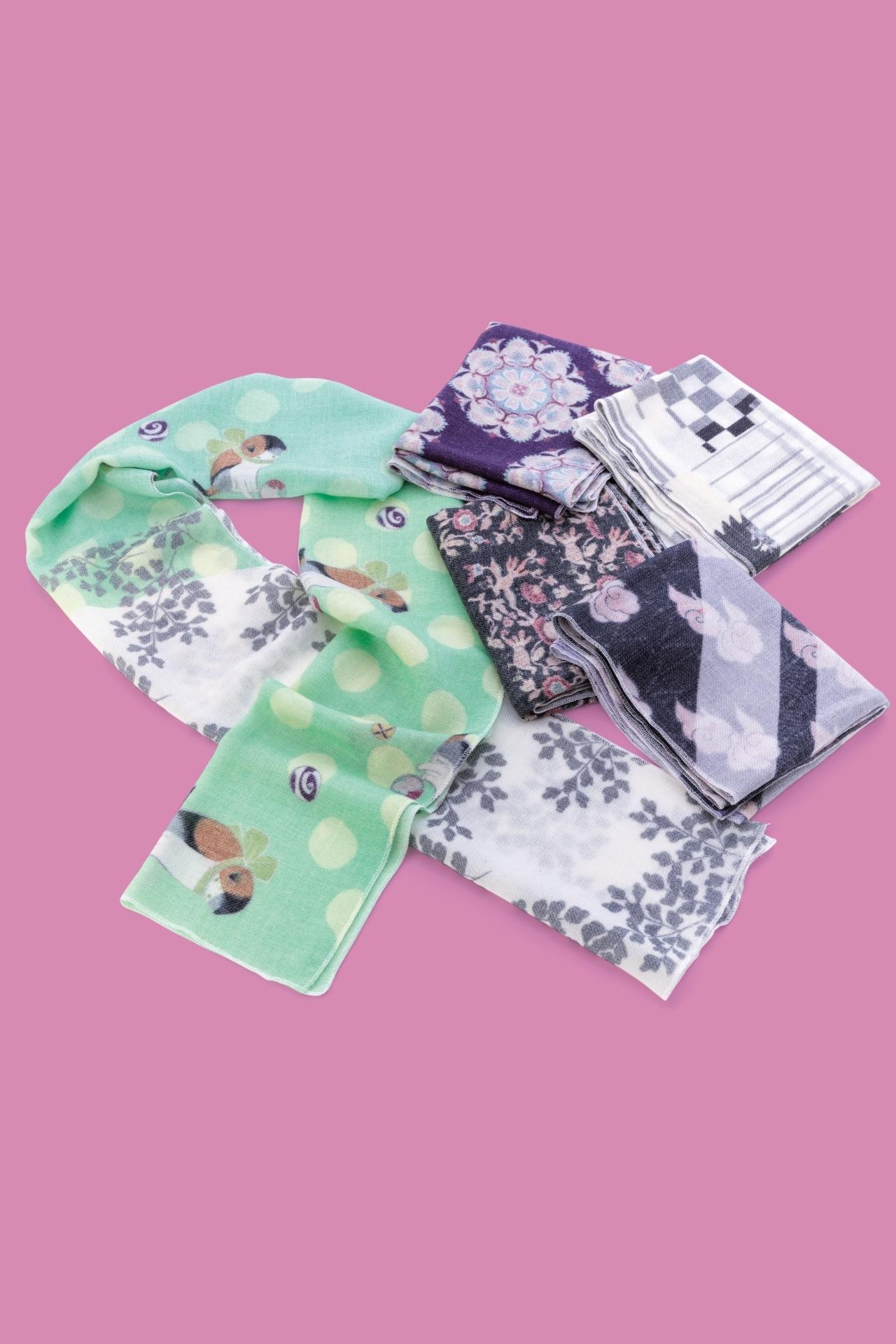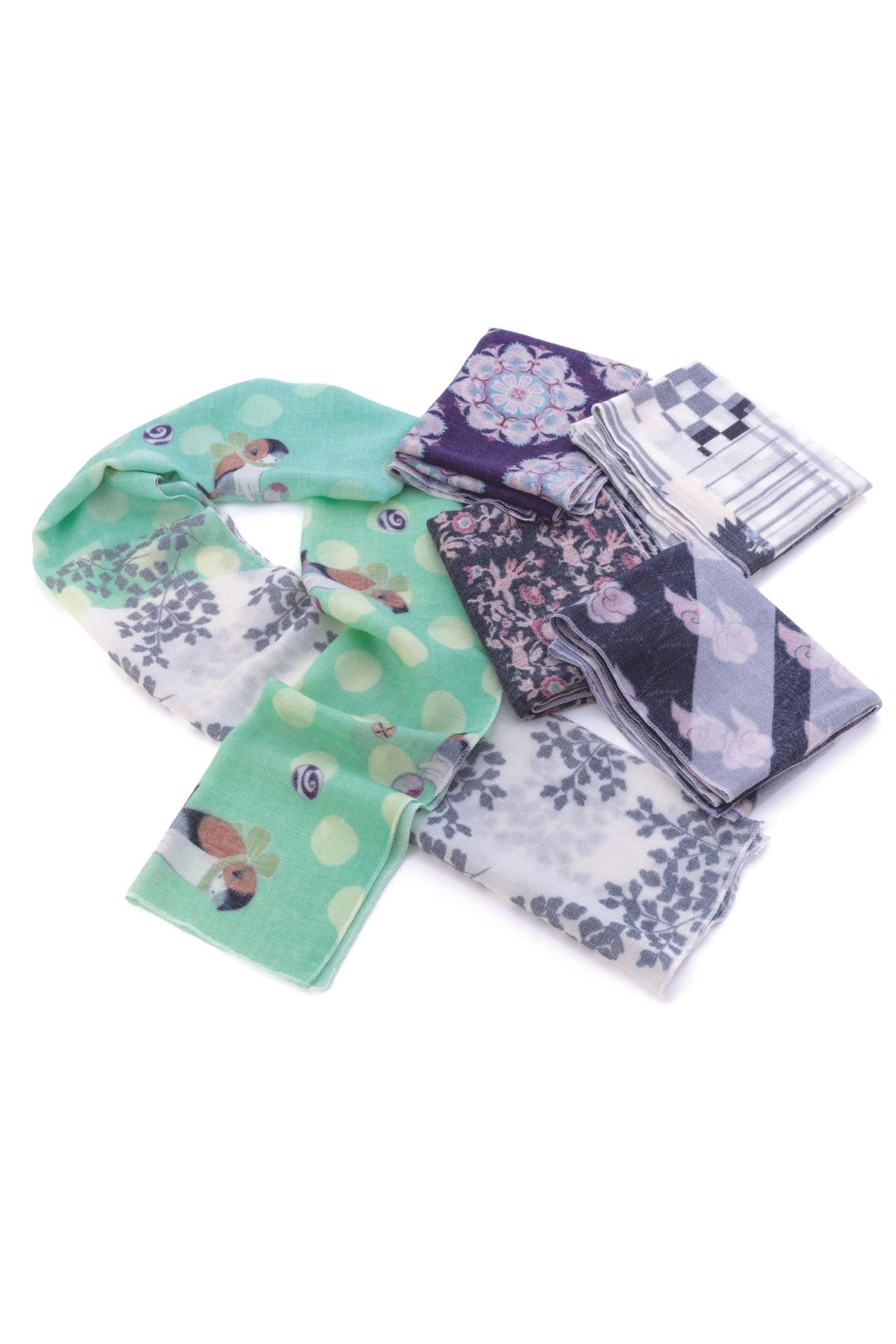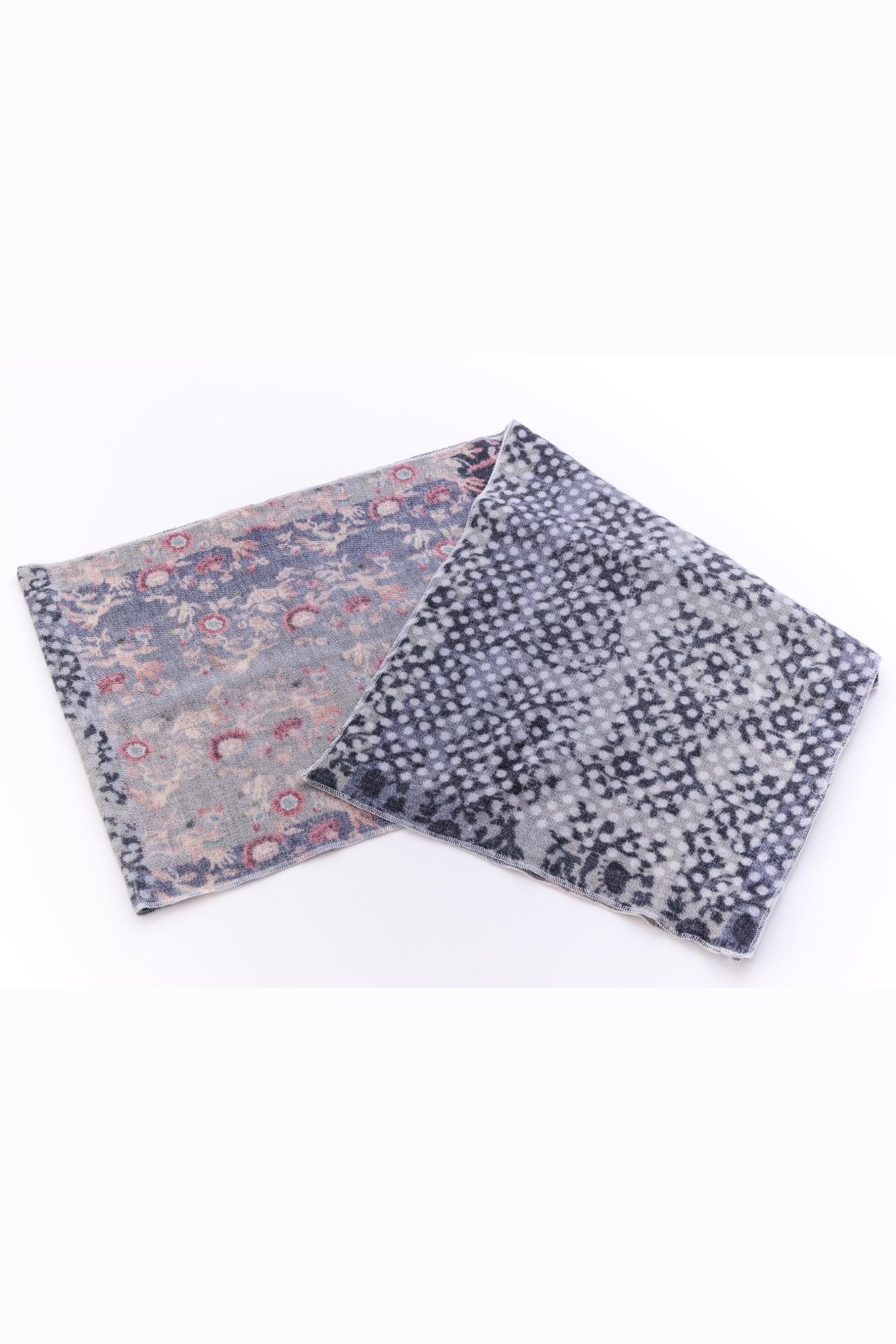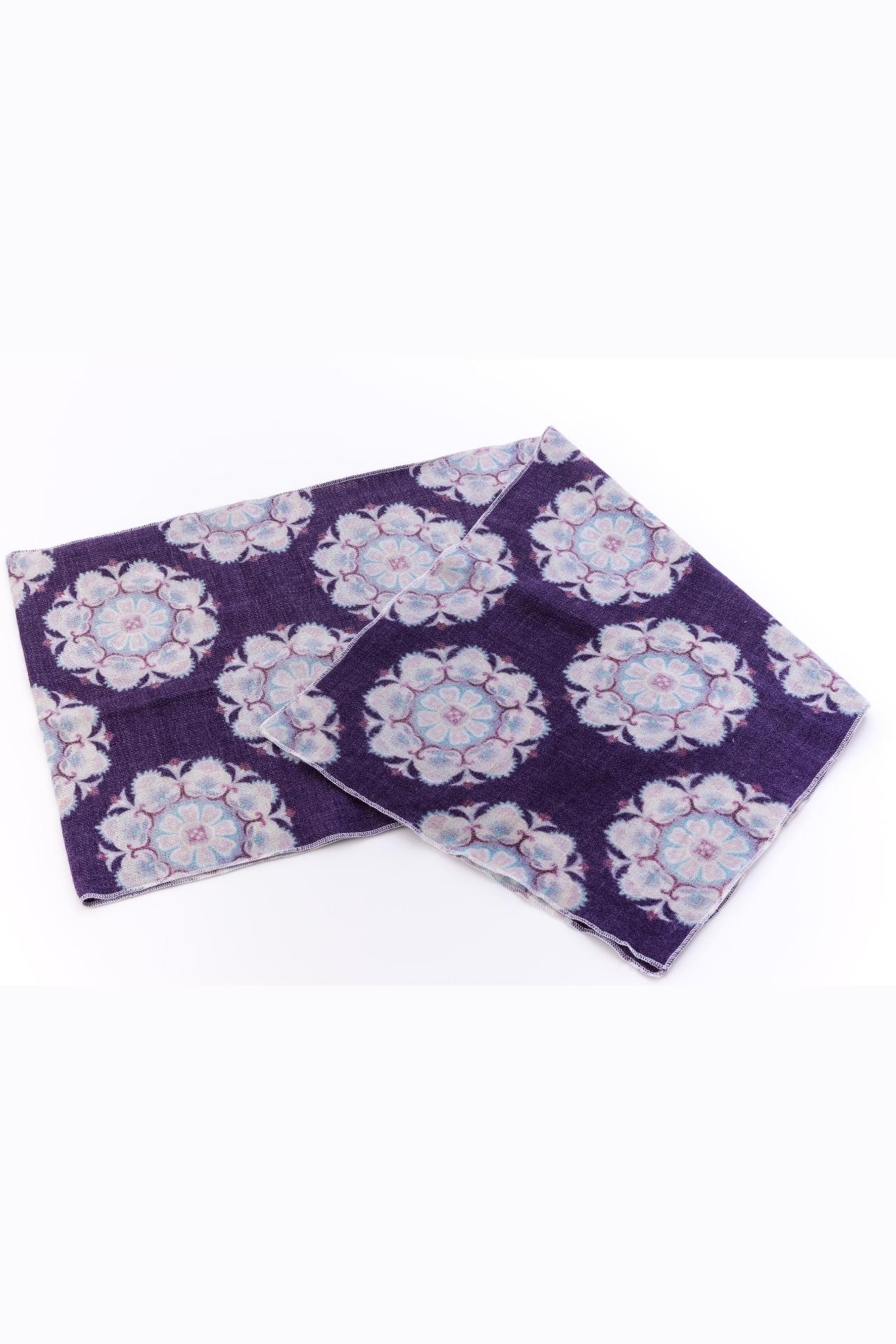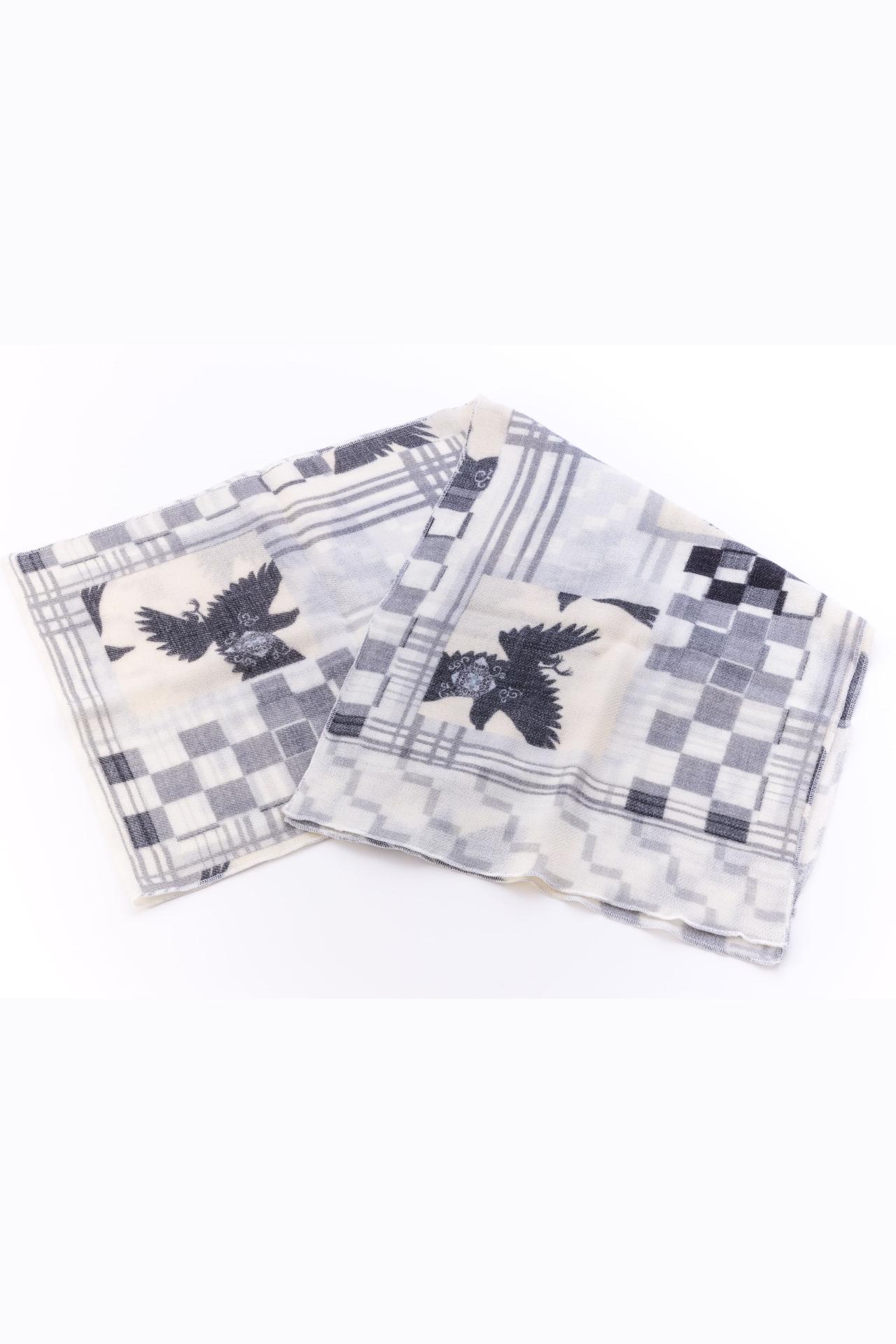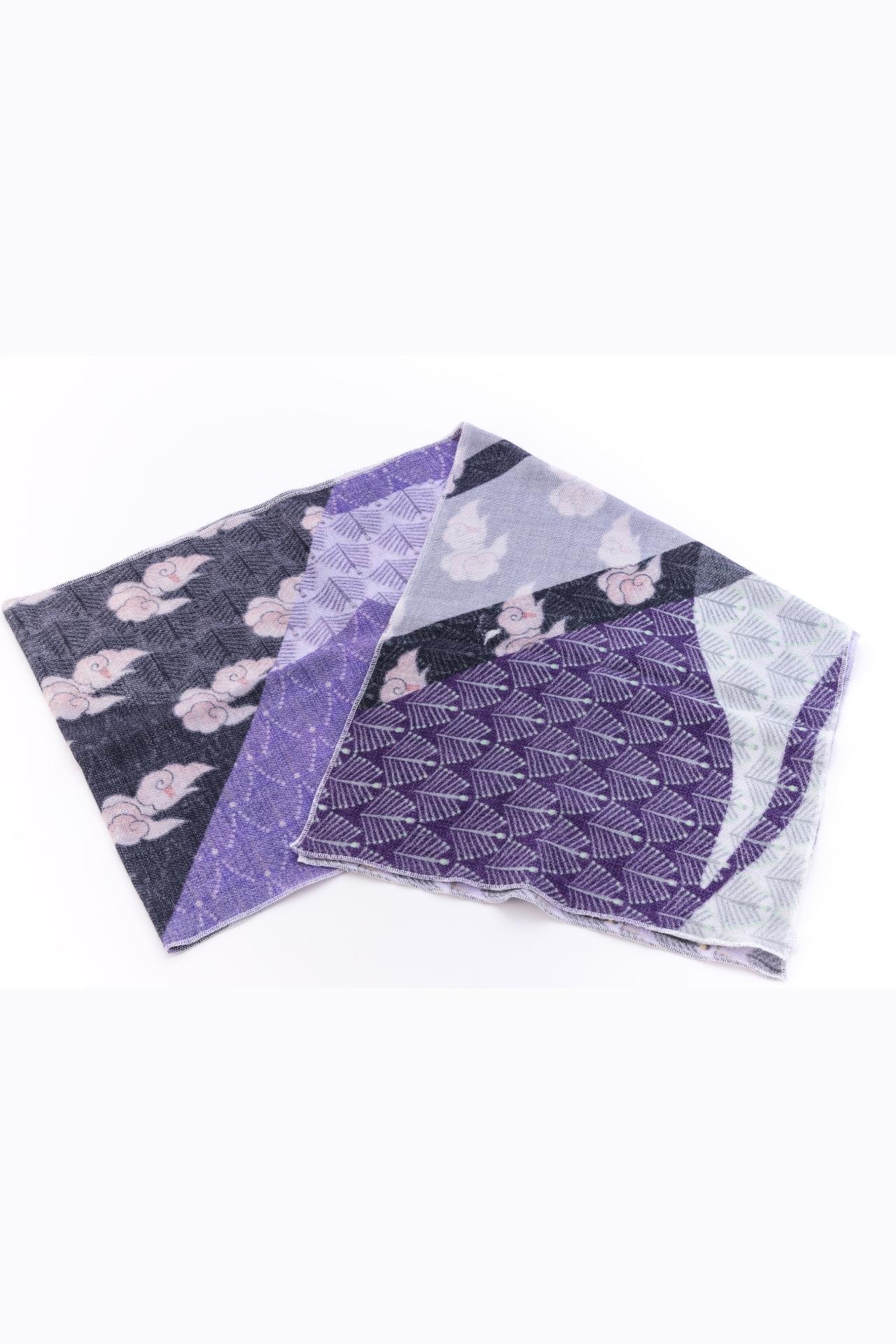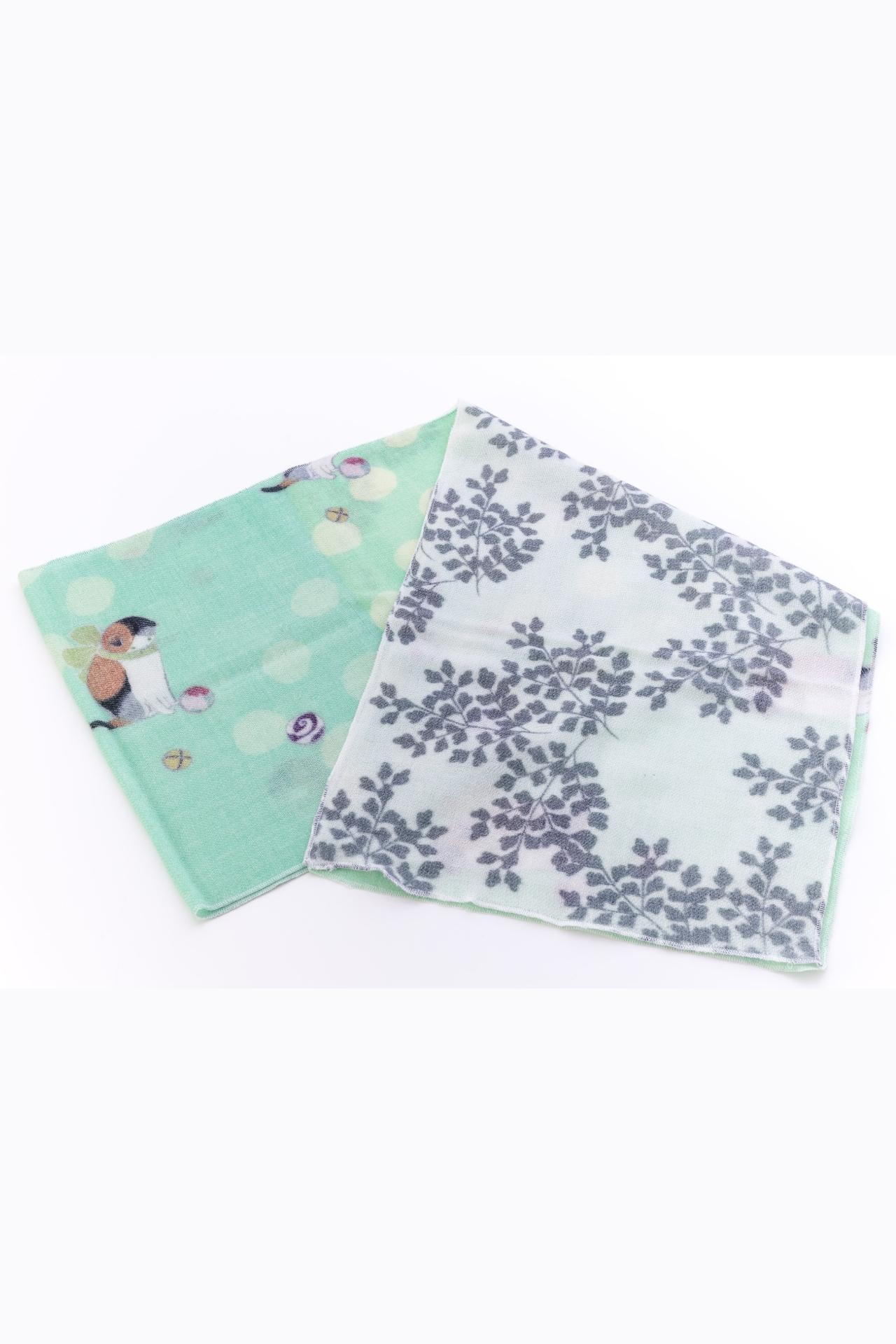 This unique product can be used both as a sash and a stole.
Our artisans decided to re-think the design and the material,
to make this stole series all about user-friendliness.
The company took hand-painted yuzen fabrics and re-created them
with digital printing for clarity.
To render the items even more fashionable,we decided to change up
the direction of the design. The end product is a classic ancient
pattern in the form of a modern textile.
The fabric, a soft natural fiber, feels nice against the skin,
yet is easy to wash and maintain. It is also made of sustainable
material, in line with today's trends. This beautiful stole is the result
of the fact that a single artisan here carries out the
Tokyo yuzen dyeing process, from design to
color adjustment,to color insertion, and brush dyeing.
We are living in an era where traditional crafts and the
digital arts arebrought together for effective packaging
of themonozukuri manufacturing process.
Kumiko Machida hopes that people will adopt some of the
wonderful Japanese traditional elements into their wardrobes to
bring about truly unique fashion. She says: "In order for people to
better access the culture of kimono and the obi sash in
our modern times, we decided to call our product the
"Obi Sash-Stole."
The idea is to inspire interest, even in people not especially familiar
with kimono or traditional crafts.
Obi Sash-Stole

Varieties: 5
Materials: 100% wool
Size: L 1710 mm × W 340mm
Suggested retail price:¥11,000 (tax included)
*The information on this site is as of June 2023.
*Sizes, colours and shapes of the actual products may differ slightly as they are
handmade.
*Product specifications and suggested retail prices may change without prior notice.