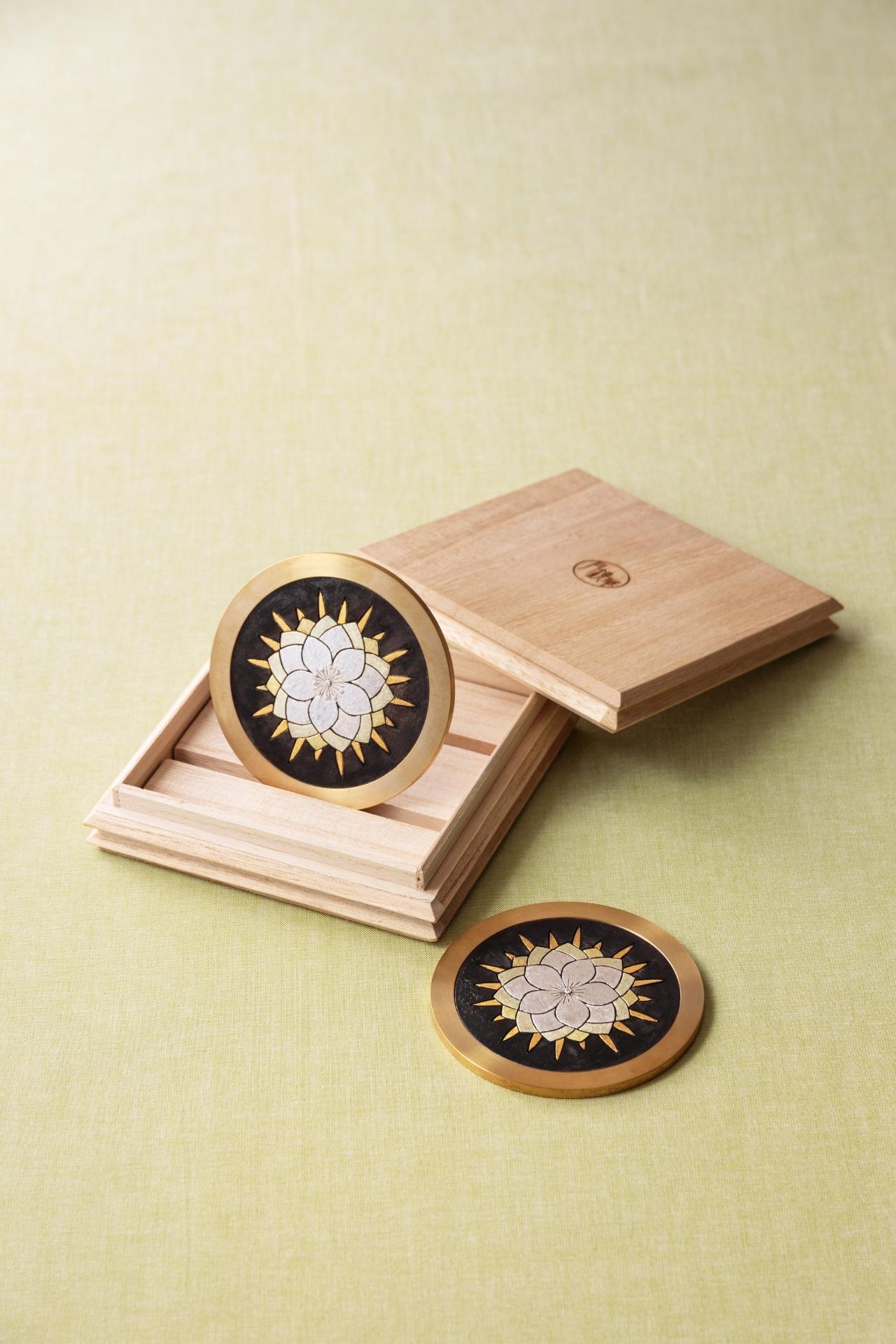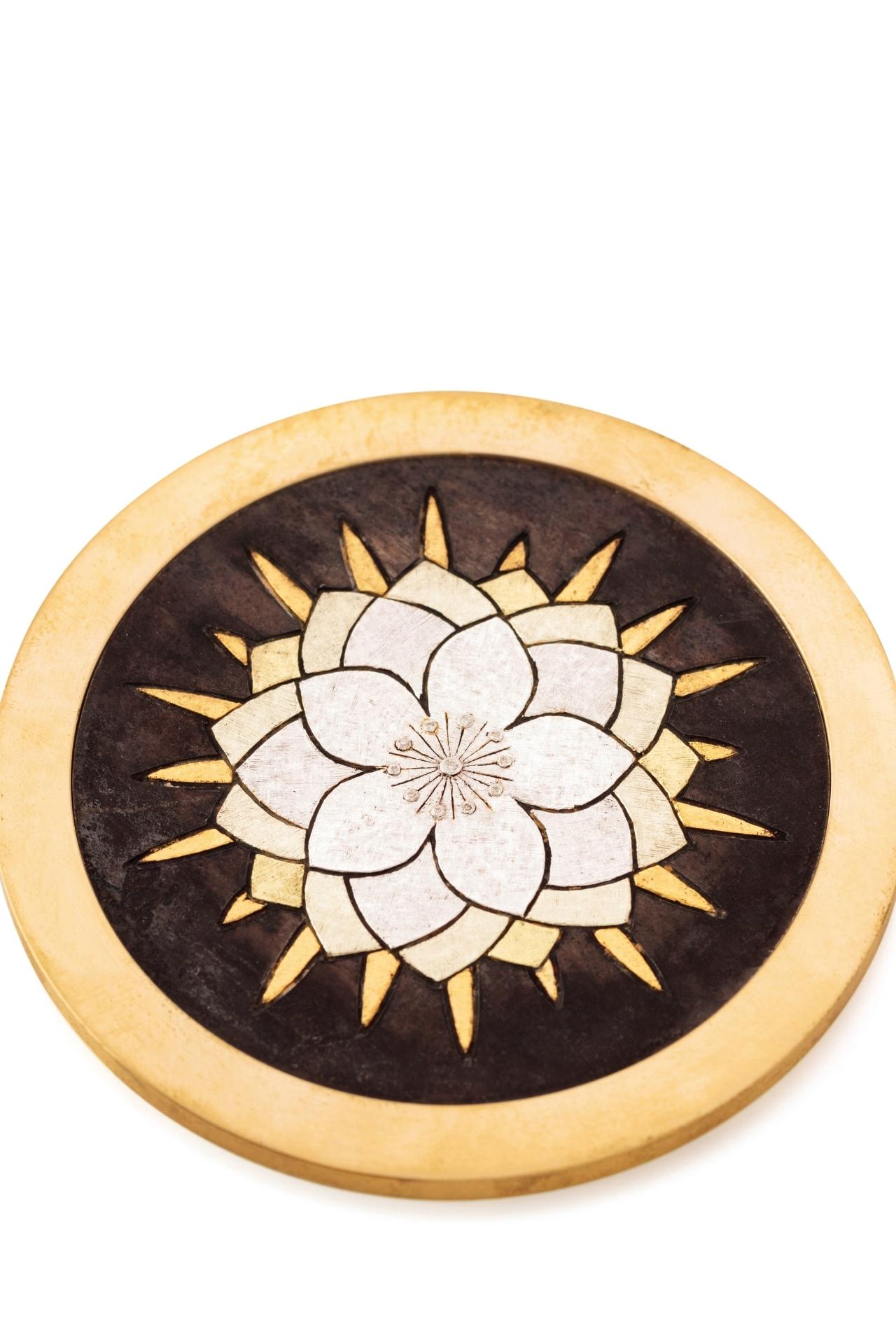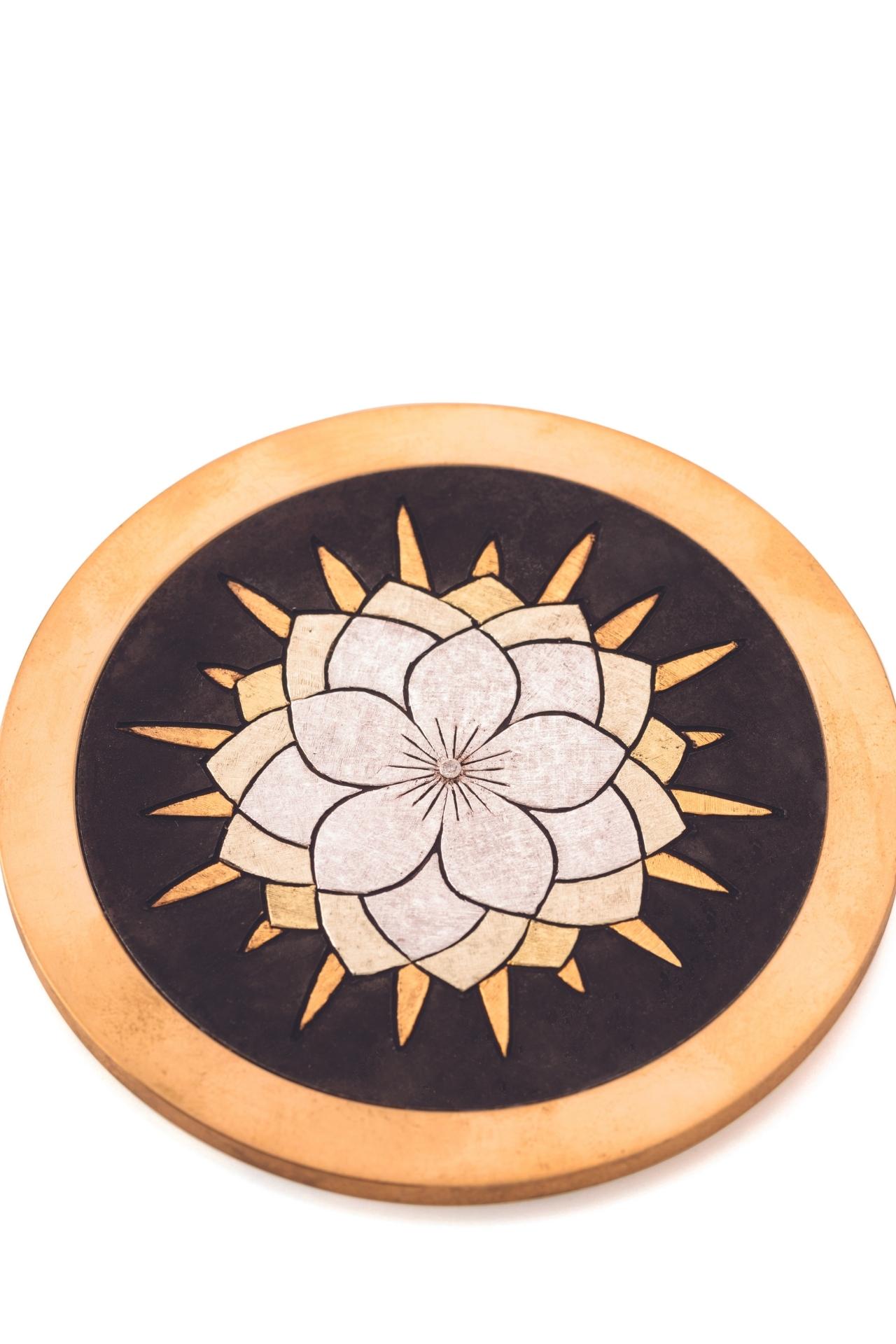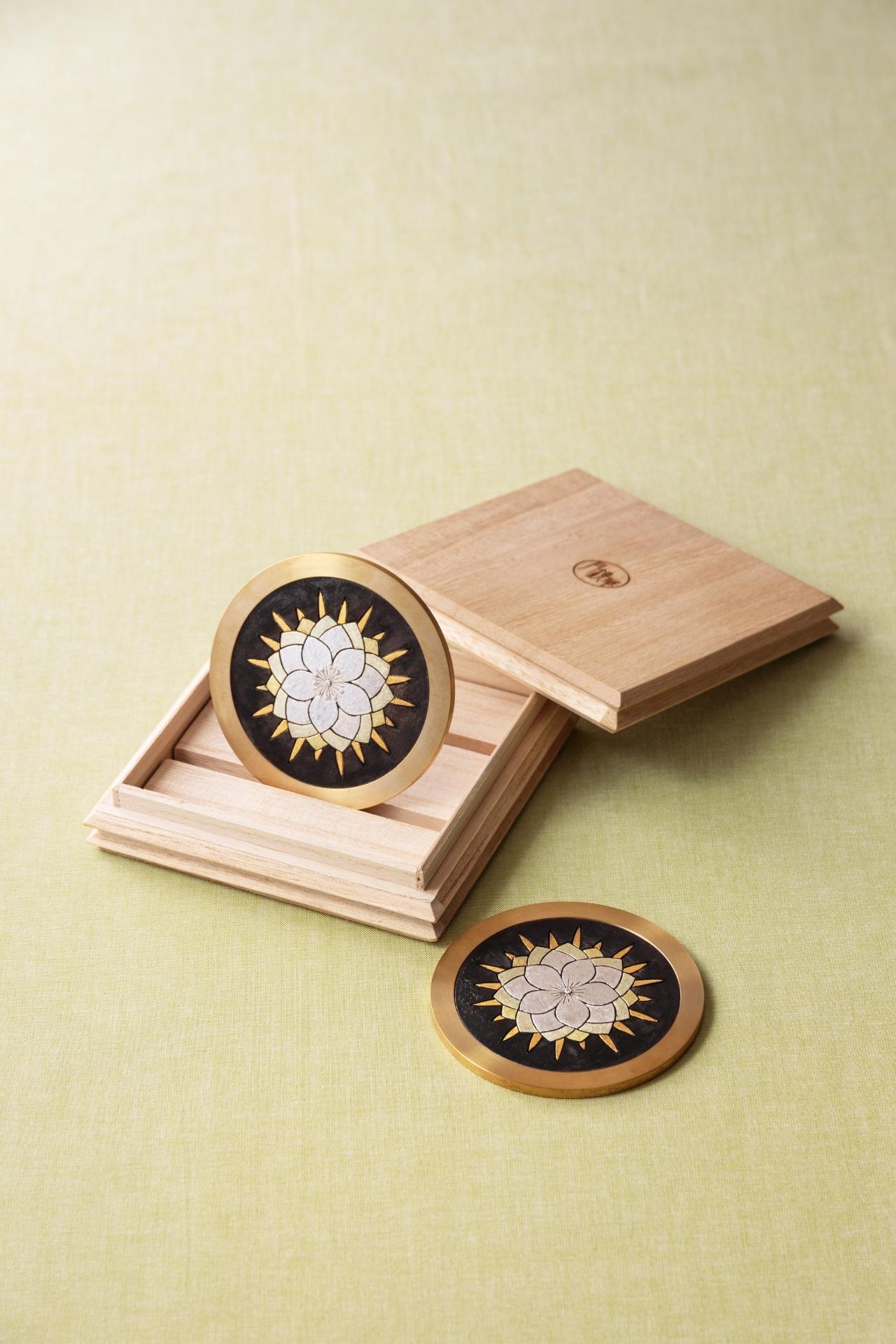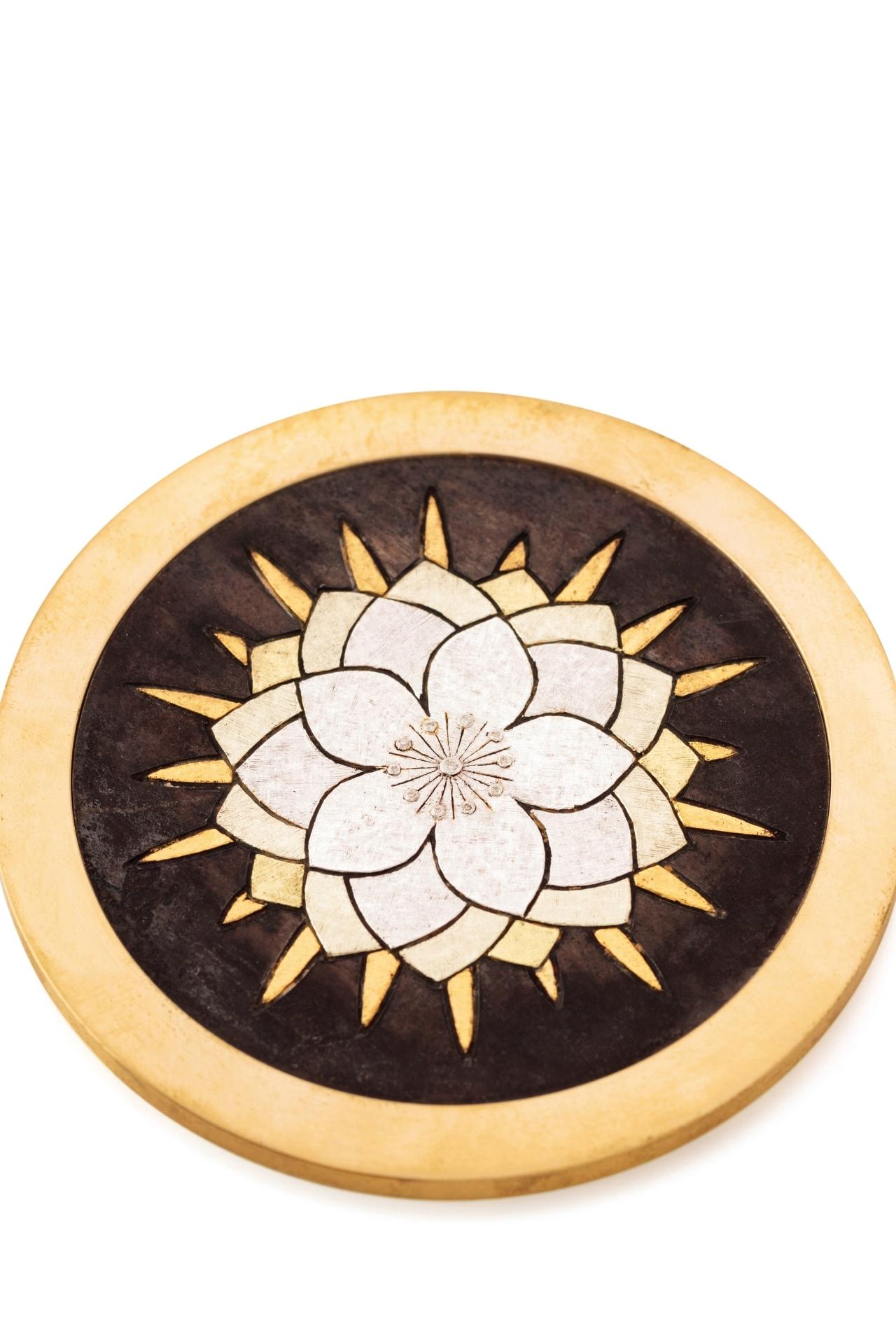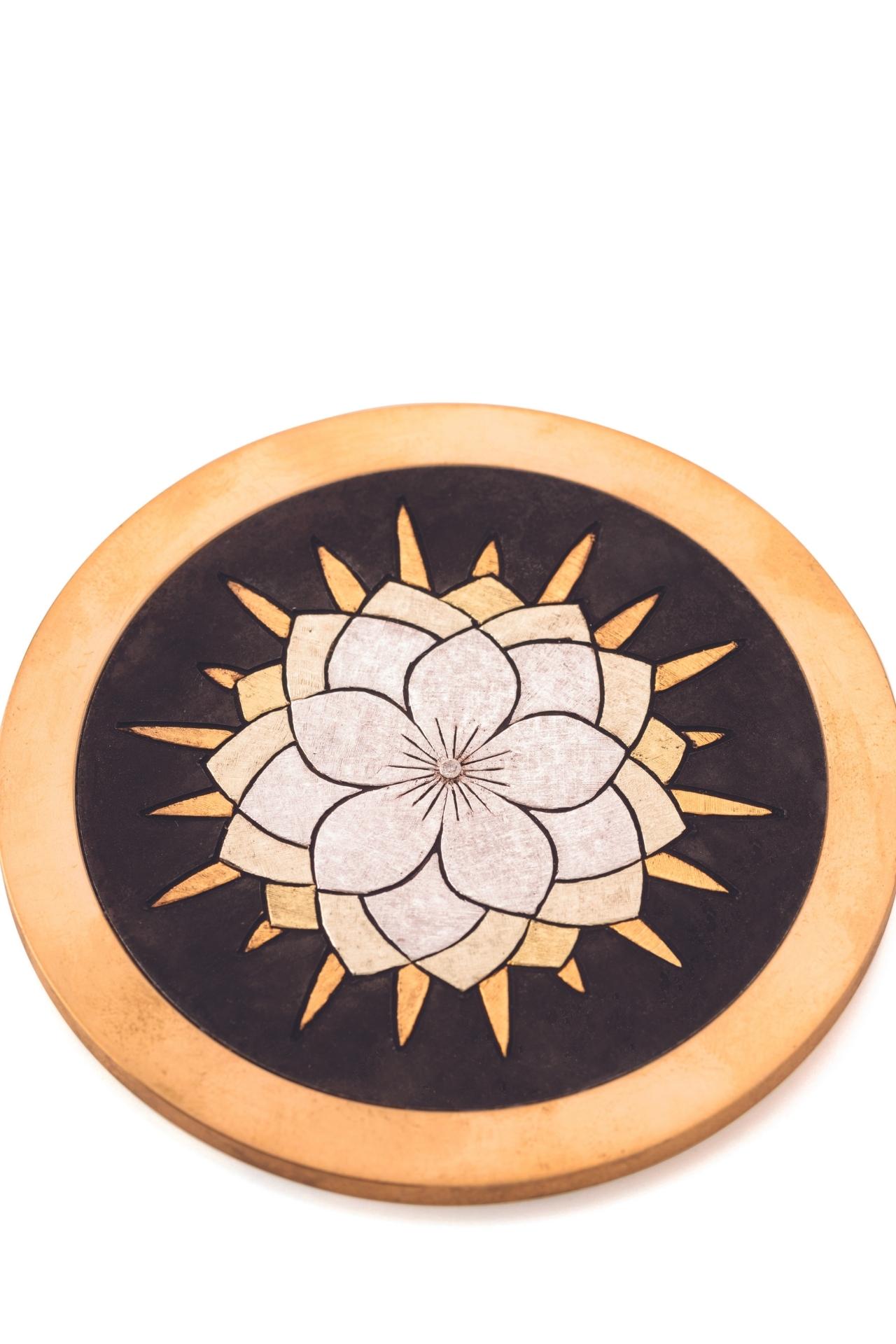 Naoko Tamura creates Gekkyoka hand mirrors using engraving
techniques passed down through the generations.
She remarks, "We wanted to offer something that women use
so that they could feel an affinity with traditional crafts in their
day-to-day lives."The theme here is "the moon."
Engraving techniques in Japan are believed to date back to the
Late Tumulus Period, and the mirror has been a symbol of the moon
since ancient times.
The circular mirror is made in the shape of a full moon,
embellished with gold and silver leaf on the back as well as a
beauty in the moonlight, all using traditional carving techniques.
No matter which angle you look at it from, this design is enchanting.
These mirrors are crafted using an ancient gold application
techniqueknown as "Numomezogan." Color variation is created
by altering the percentage of gold.
Notches are made in the gold in 3 or 4 directions, which are
temporarily tacked with bamboo, covered in copper, attached
with a deer horn or iron chisel, cleaned of any waste shavings,
and then boiled in green tea.
The mirror surface is created using an ancient manufacturing
method that purposefully does not use glass.
Where the simplicity of themirror itself is preferred,
no design is applied.
The theme of the moon is intended to further express the distinct
elegance of the Heian Period.
The package box is also a stand, so that the mirror can be used as a
dressing mirror as well, or displayed as an art object.
This round mirror,sized to fit in the palm of your hand, gives you the
sense that you are"carrying the moon.
" This is truly an artistic piece that successfully combines mystery
and elegance.
Gekkyoka Hand mirror

Varieties: Two
Materials: Solid gold, 20 K gold, 18 K gold, 16 K gold, silver, iron, brass, stainless steel, diamond
Dimensions: H 85mm × W 85mm × Thickness 4.0mm
Weight: 108g
Suggested Retail Price
Rich: \130,000 (tax included)
Premium: \180,000 (tax included)
*The information on this site is as of November 2022.
*Sizes, colours and shapes of the actual products may differ slightly as they are handmade.
*Product specifications and suggested retail prices may change without prior notice.