Kumiko Machida says that the charm of Tokyo Yuzen is that "you're free to paint any kind of art you like on the pure white fabric and wear it."
Tokyo Yuzen refers to the traditional technique of hand-painting and dyeing pictures on fabric, expressing them through sophisticated design and colors that are typical of the Edo period.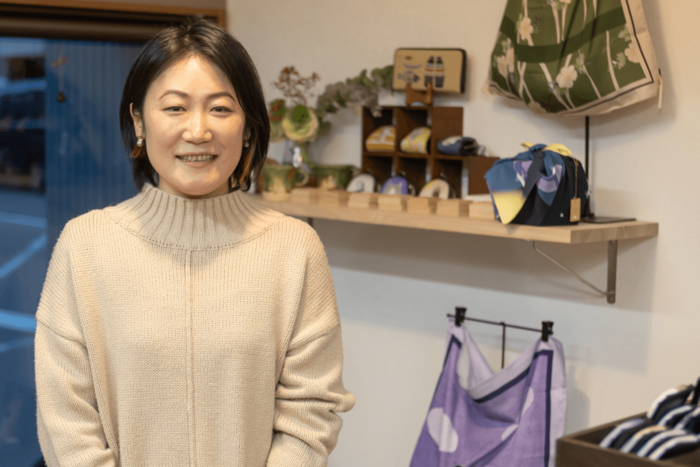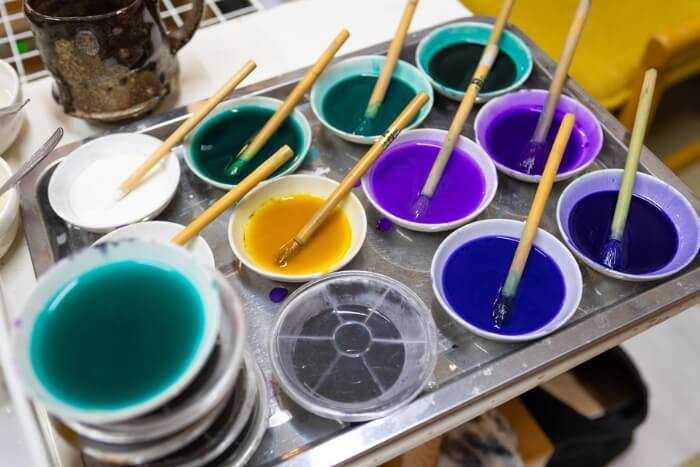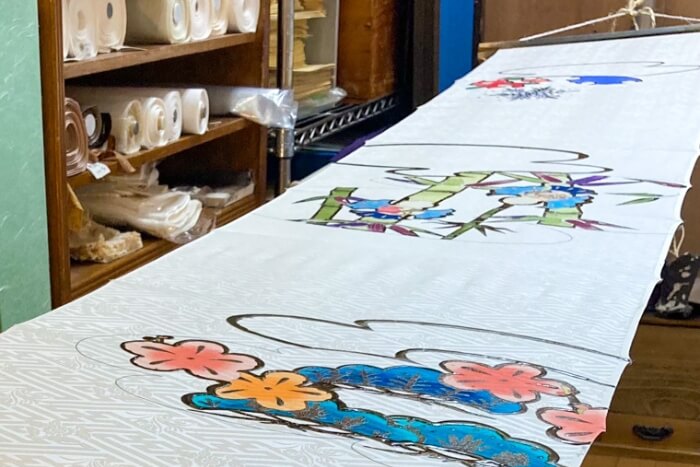 The step before dyeing the base color using "Hikizome" (brush dyeing)
From a young age, Machida loved to paint pictures. Seeing a woman giving a demonstration of Yuzen in Kanazawa when she was in middle school made her realize that "This kind of work exists too," and she developed an interest in the craft. Later on, having trained under the mentor that she finally managed to find, she was able to jump into the world of Yuzen.
Since then, for dozens of years, Machida has continued asking herself, "What's needed to preserve Tokyo Yuzen for the sake of the future?", and she grapples with that thought every day. For instance, she has converted hand-painted Yuzen into data, printed it on wool, cotton, and recycled polyester, and expressed Yuzen in a variety of ways. At her workshop, unique items like business card holders, wallets and scarves that can also become reusable bags are lined up.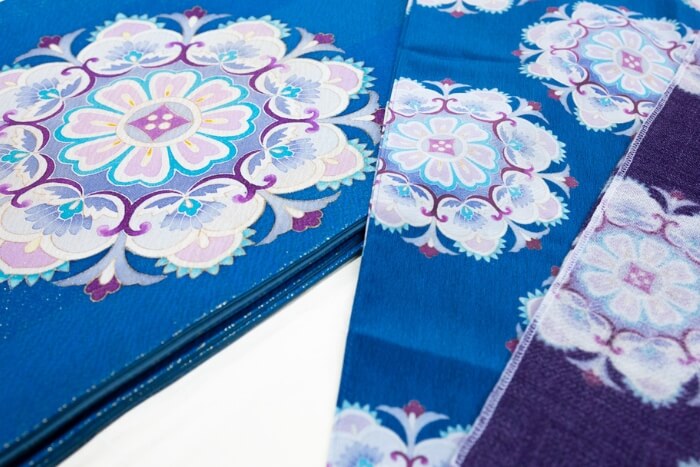 Left: Hand-painted Yuzen (original picture). Center: Recycled polyester. Right: Wool.
"I hope to make things so that people who aren't familiar with Yuzen can get close to the patterns and pictures that were painted and wonder, 'This is Yuzen?'"
With Machida's initiatives, Tokyo Yuzen is showing new potential.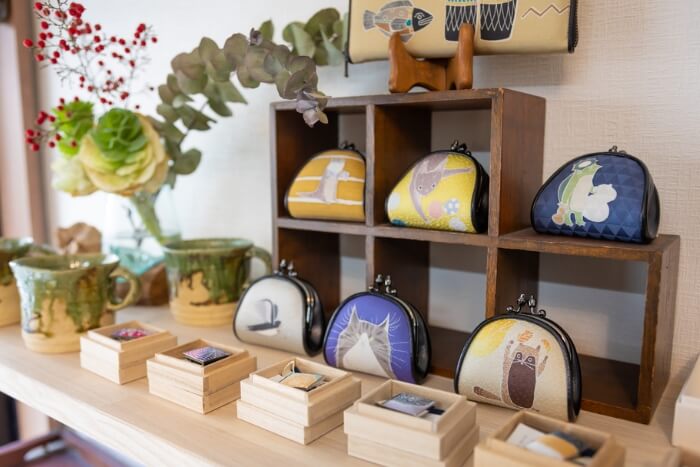 A stylish and convenient scarf that can also become a reusable bag
Machida Co.,Ltd.
143-0027 2-5-10 Naka-Magome, Ota-Ku, Tokyo
TEL +81(0)3-3772-8357
FAX +81(0)3-3772-8358
koubou.q@gmail.com