"I want as many as people as possible to experience about the unique warmth of the organic material that is Bekko," says Bekko creator Tsuyoshi Isogai, modestly but enthusiastically.
Bekko is a product made from the shell of the taimai (hawksbill turtle), a kind of sea turtle. For a long time, it has long been used in luxury Japanese accessories, including hairpins and combs.
Isogai is working to create different variations with this material, expanding the use of Bekko to a wide range of jewelry and household items.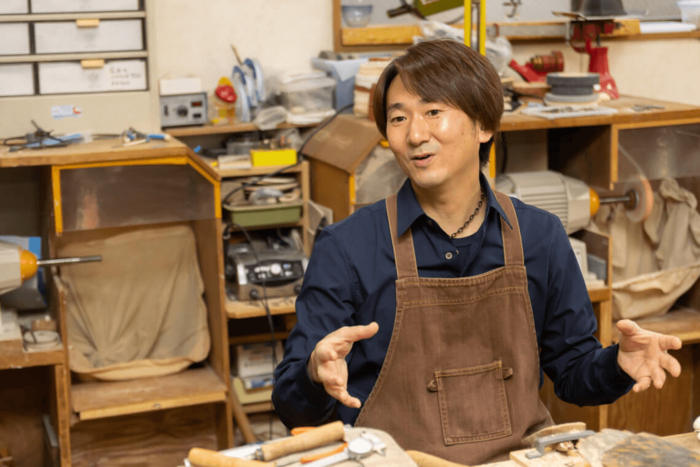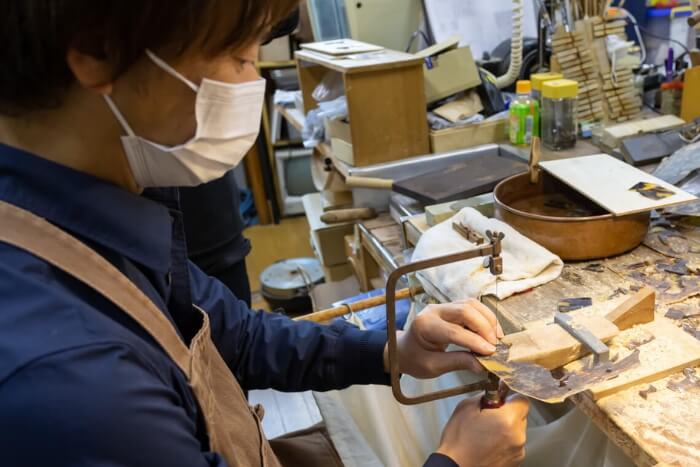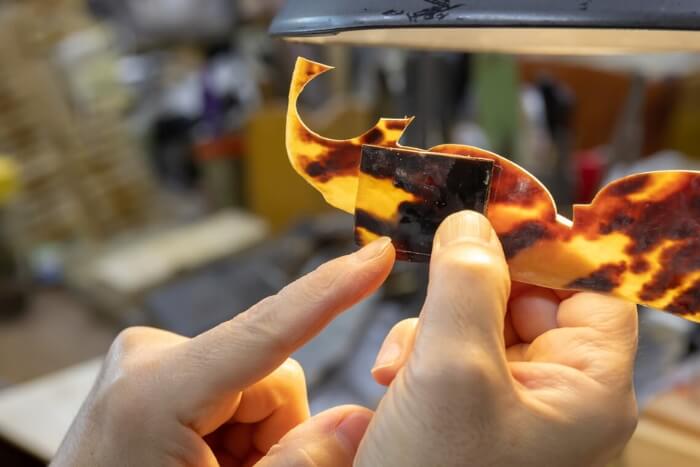 The process of aligning patterns
After selecting beautiful patterns from the material – the shell of the taimai–, Isogai cuts them out, aligns them, and forms patterns with his creator's sensibility. He has also established his own unique technique by taking on the challenge of processing thinner, twisted, and even folded patterns, techniques that are considered difficult to do.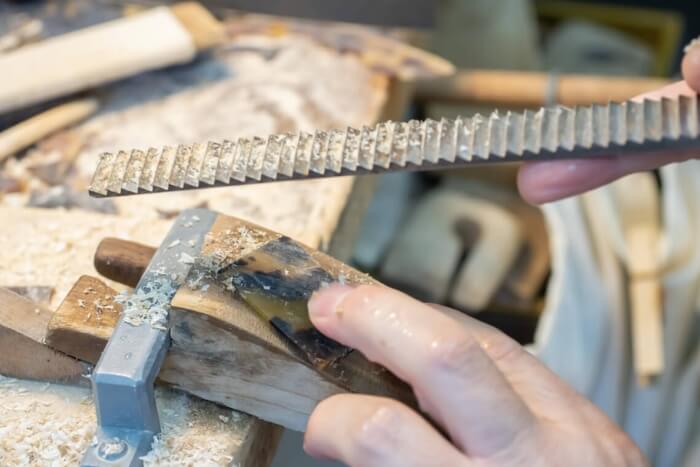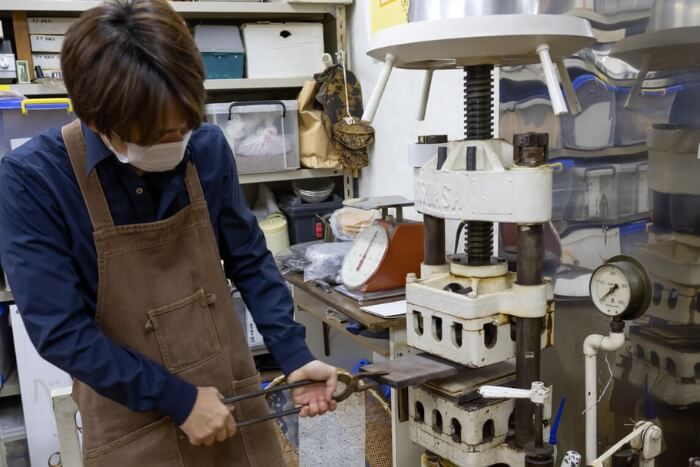 He also promotes his project "Strange Becco," which involves researching the use of Bekko, and engages in activities to help more people get to know Bekko. All of the modern, whimsical, andenthusiastic pieces Isogai has created have been enjoyed by many people.

Bekko Othello, dice, and other whimsical "Strange Becco" pieces created by Isogai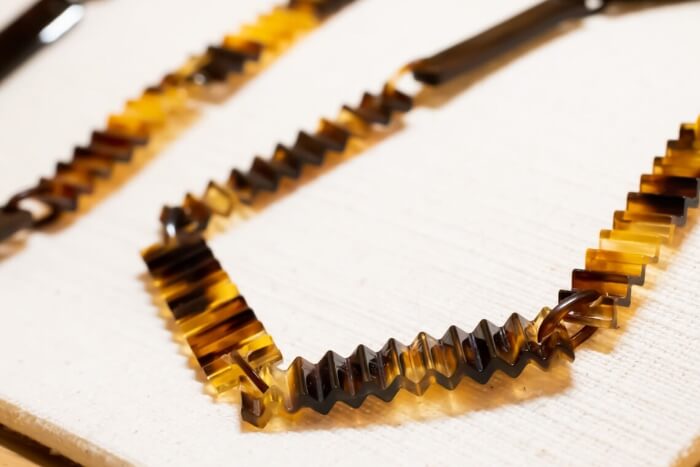 "ORIGAMI," an accessory that uses the folded technique
Bekko-Isogai
Asakusa store
111-0032 1-21-3 Asakusa, Taito-Ku, Tokyo
TEL & FAX +81(0)3-3845-1211
Kameido store
136-0071 3-3-6 Kameido, Koto-Ku, Tokyo
TEL & FAX +81(0)3-5628-1244