"I want more people to discover the appeal of Edo Komon"
Saying this is Kumiko Ishizuka of Ishizuka Senko, a long-established shop that was founded in 1890 (Meiji 23). Edo Komon refers to kimonos with patterns so fine that they can only be only seen up close, instilling a sense of Iki (refinement).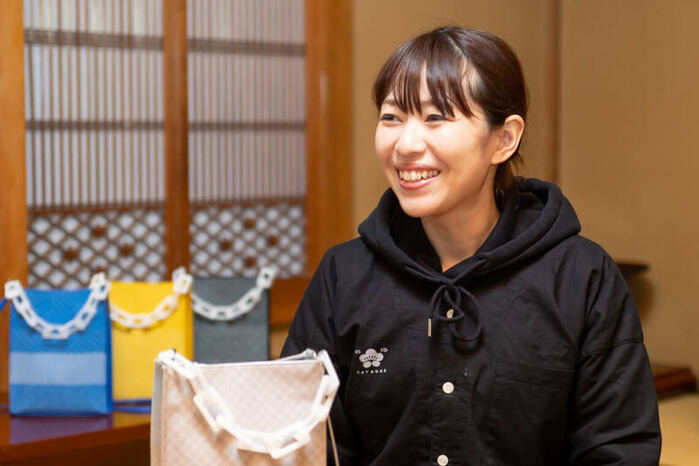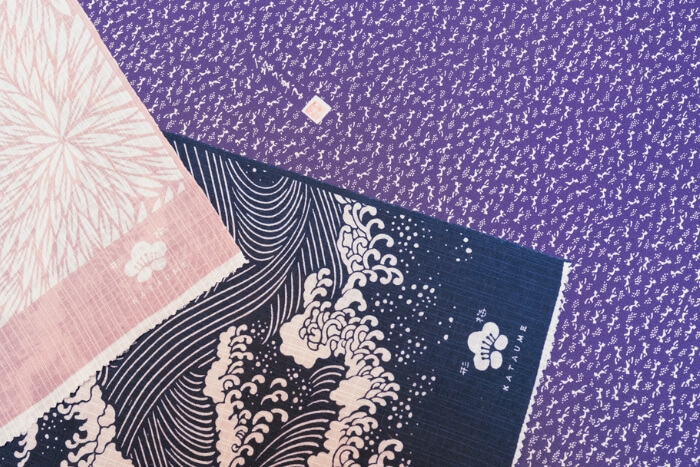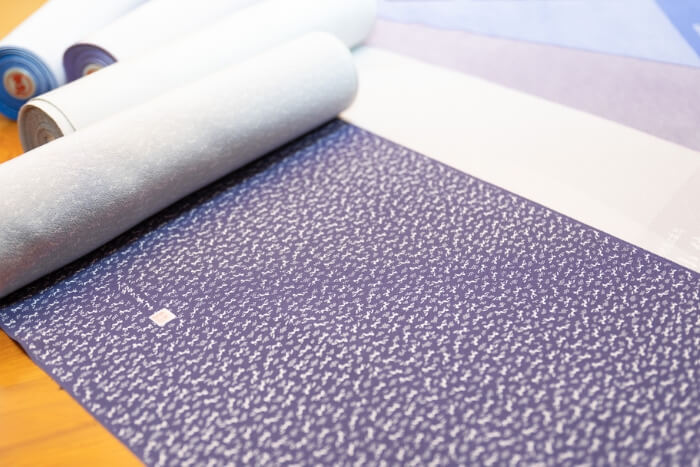 Process of adjusting the Iro-nori (colored paste)
The Ise Katagami for dyeing delicate Komon patterns is made by craftsmen in Mie Prefecture, who are now become few in number. In order to dye a piece of fabric that is 36 cm wide and 12 m long, it is necessary to use an advanced traditional technique called "Hoshiawase," which involves joining the Ise Katagami together without even the slightest deviation.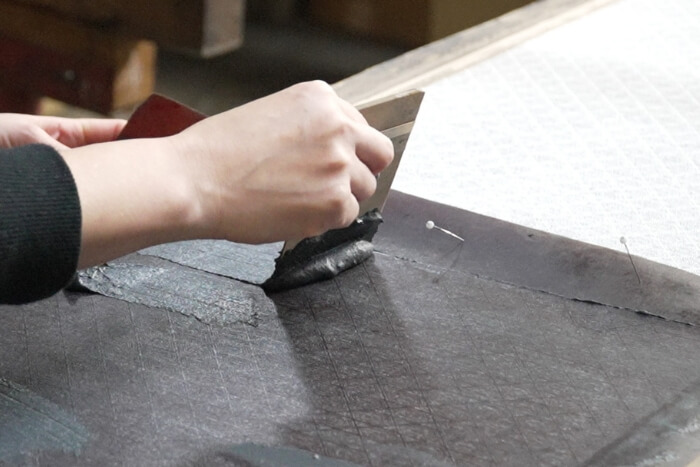 From a young age, Kumiko Ishizuka was drawn to the dyed kimono techniques of her grandfather and father, which she observed up close. About 10 years ago, she began to take a serious interest in the family business. Since then, with the guidance of her father, the fourth generation Kosei Ishizuka (a traditional craftsman certified by the Minister of Economy, Trade and Industry), she has continued to hone the traditional technique.
With the knowledge of Japanese painting that she gained in art university, she is also focuses on creating expressions of Edo Komon that are not bound by conventional tradition.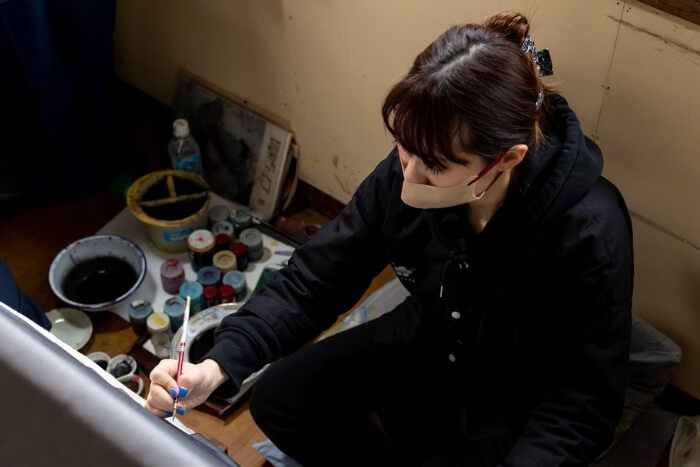 "The older generations are the longtime fans of Edo Komon. I'm hoping to share the appeal of Komon with younger people, and have them try it on." As the fifth generation, Kumiko Ishizuka's passion for Edo Komon is sure to reach people of all ages.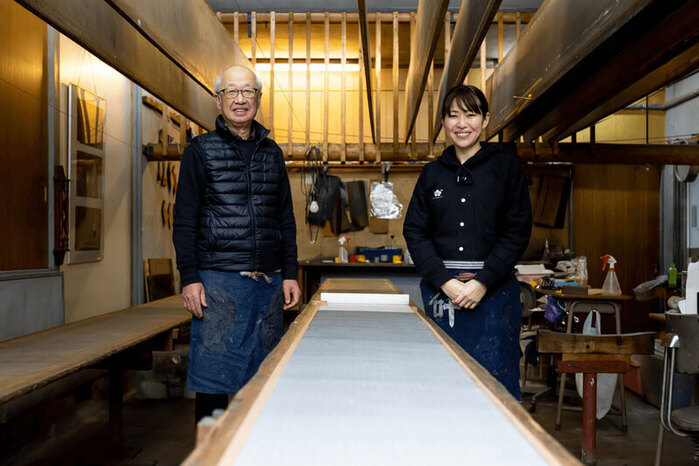 With her father and mentor, the fourth-generation Kosei Ishizuka
Ishizuka dyeing
Ishizuka Senko Limited. 192-0063 1-16-1 Motoyokoyamacho, Hachioji-shi, Tokyo
+81(0)42-642-4400