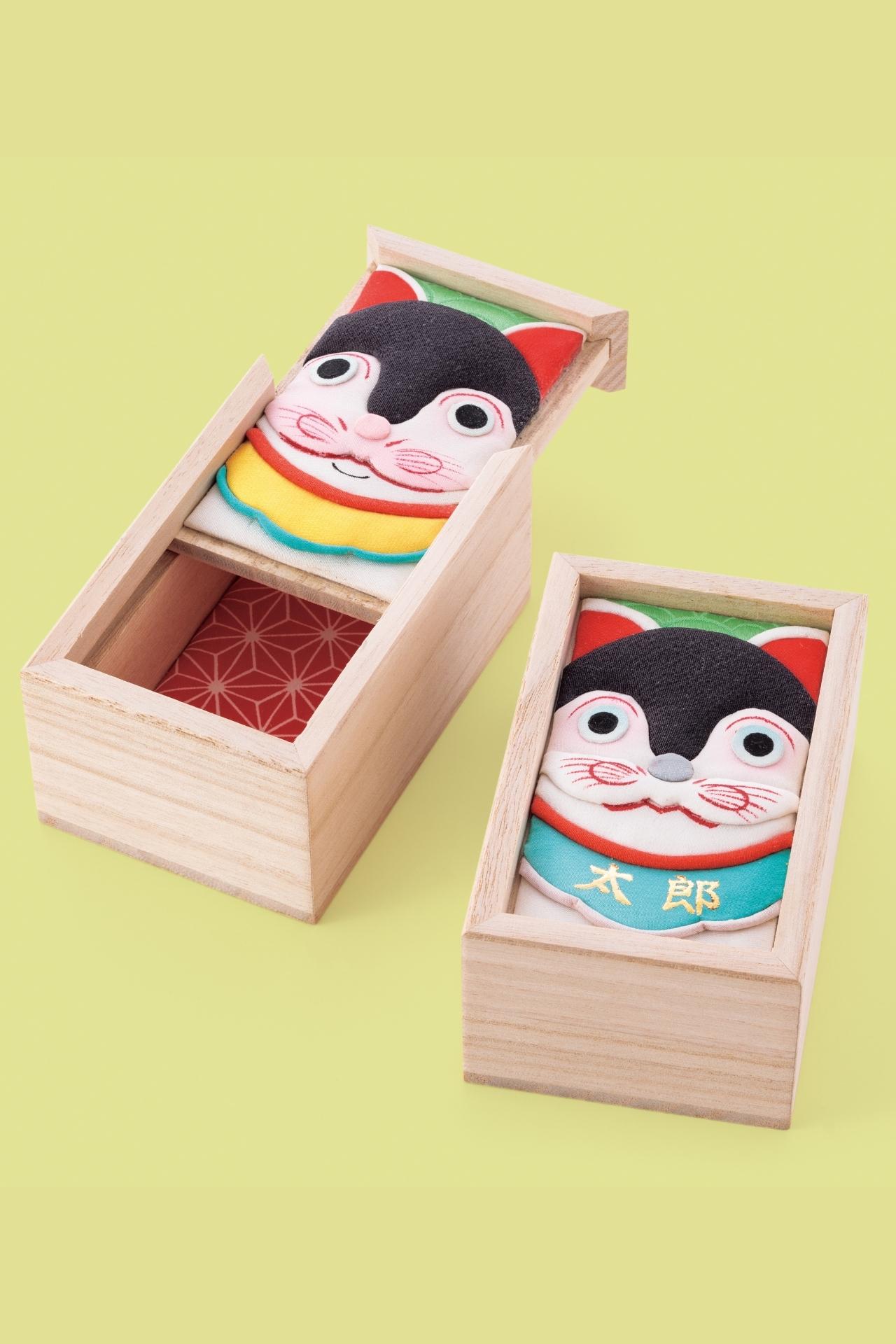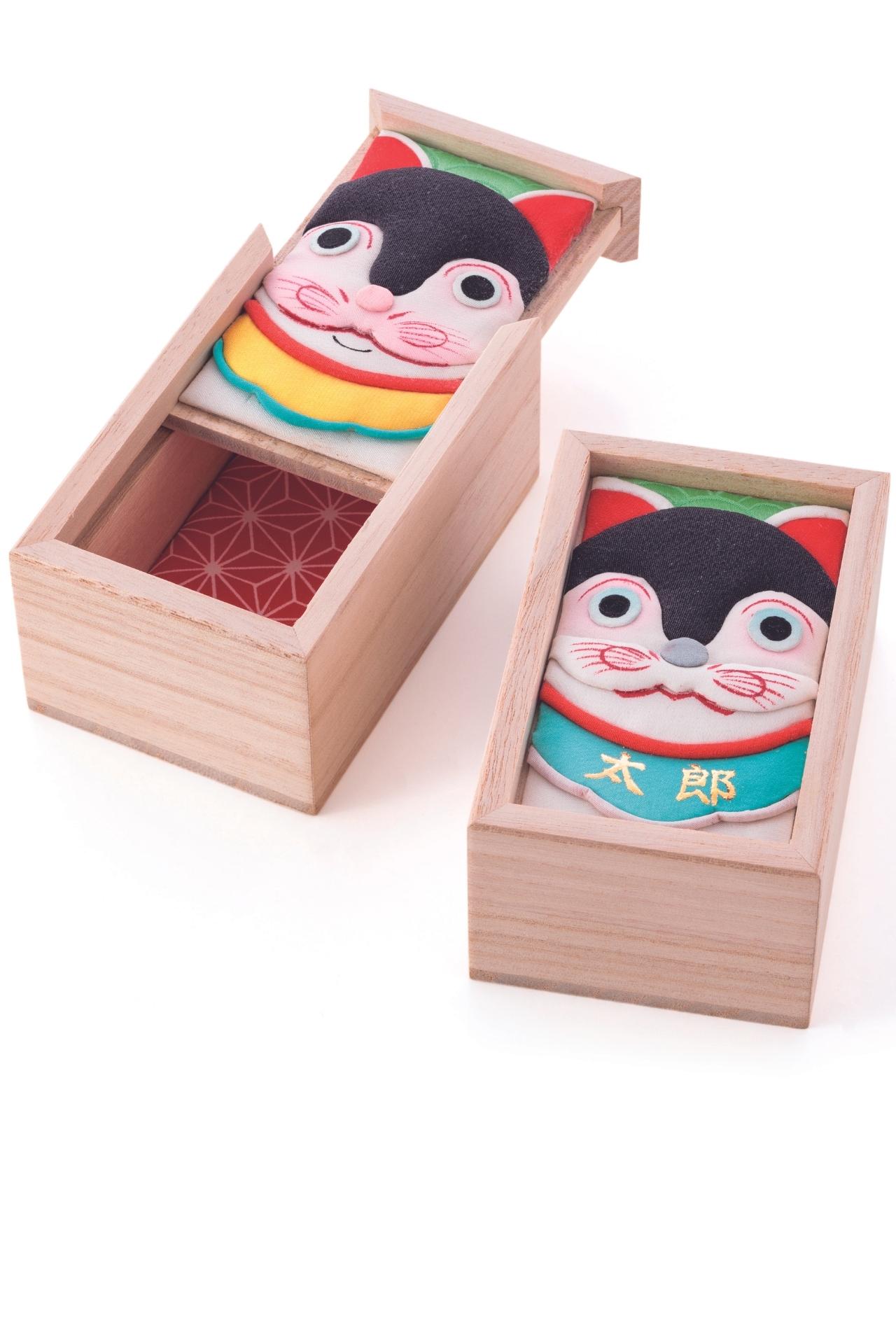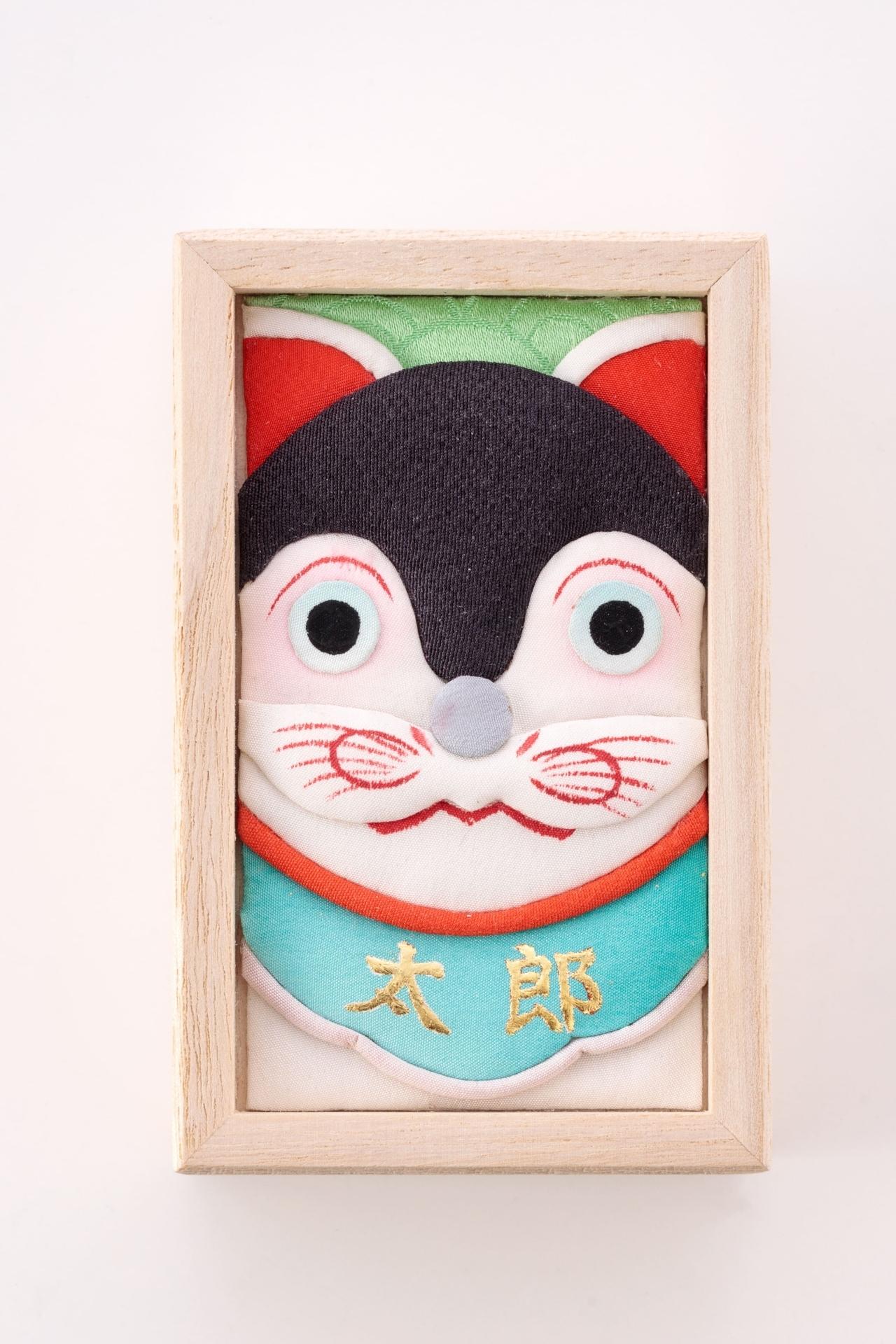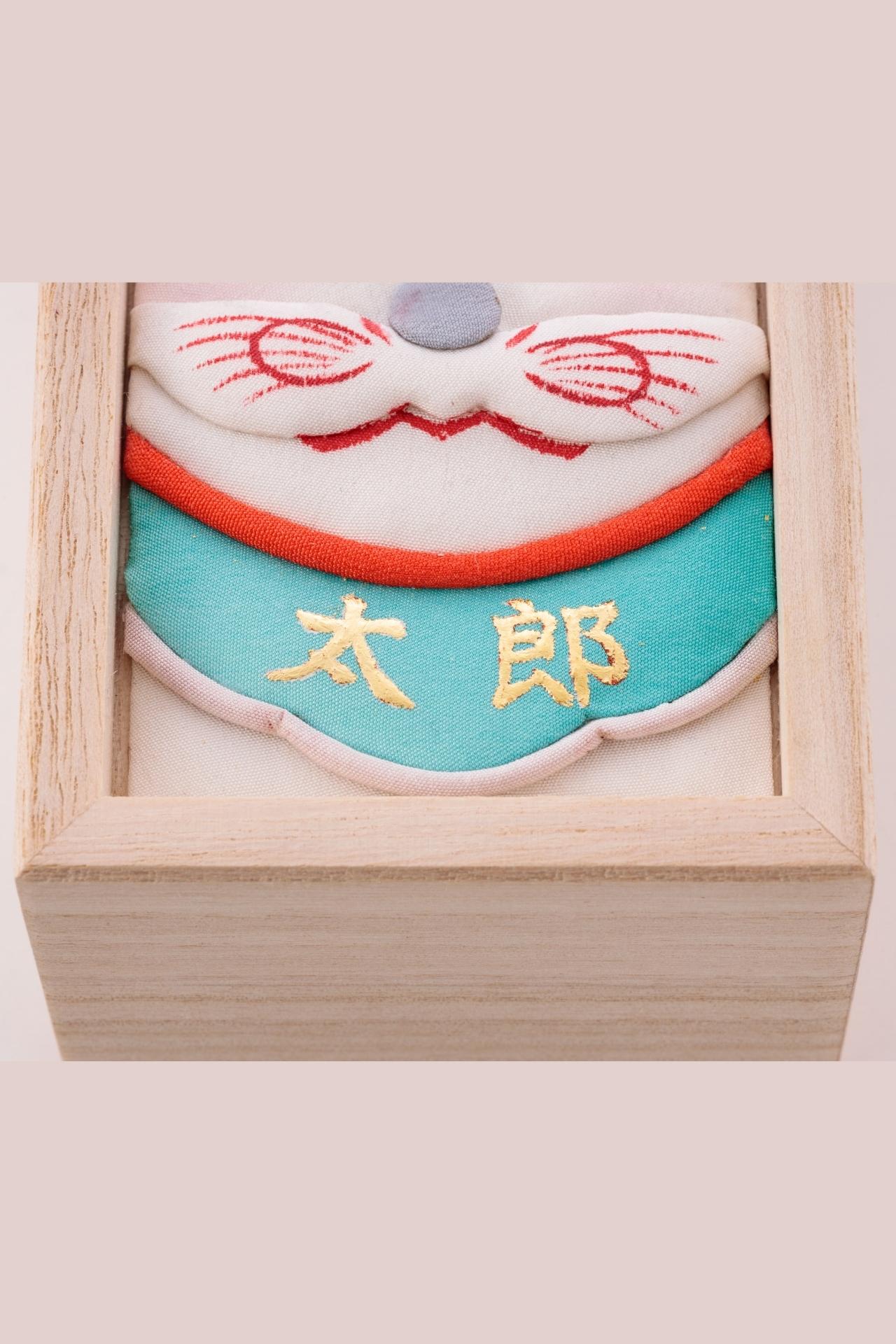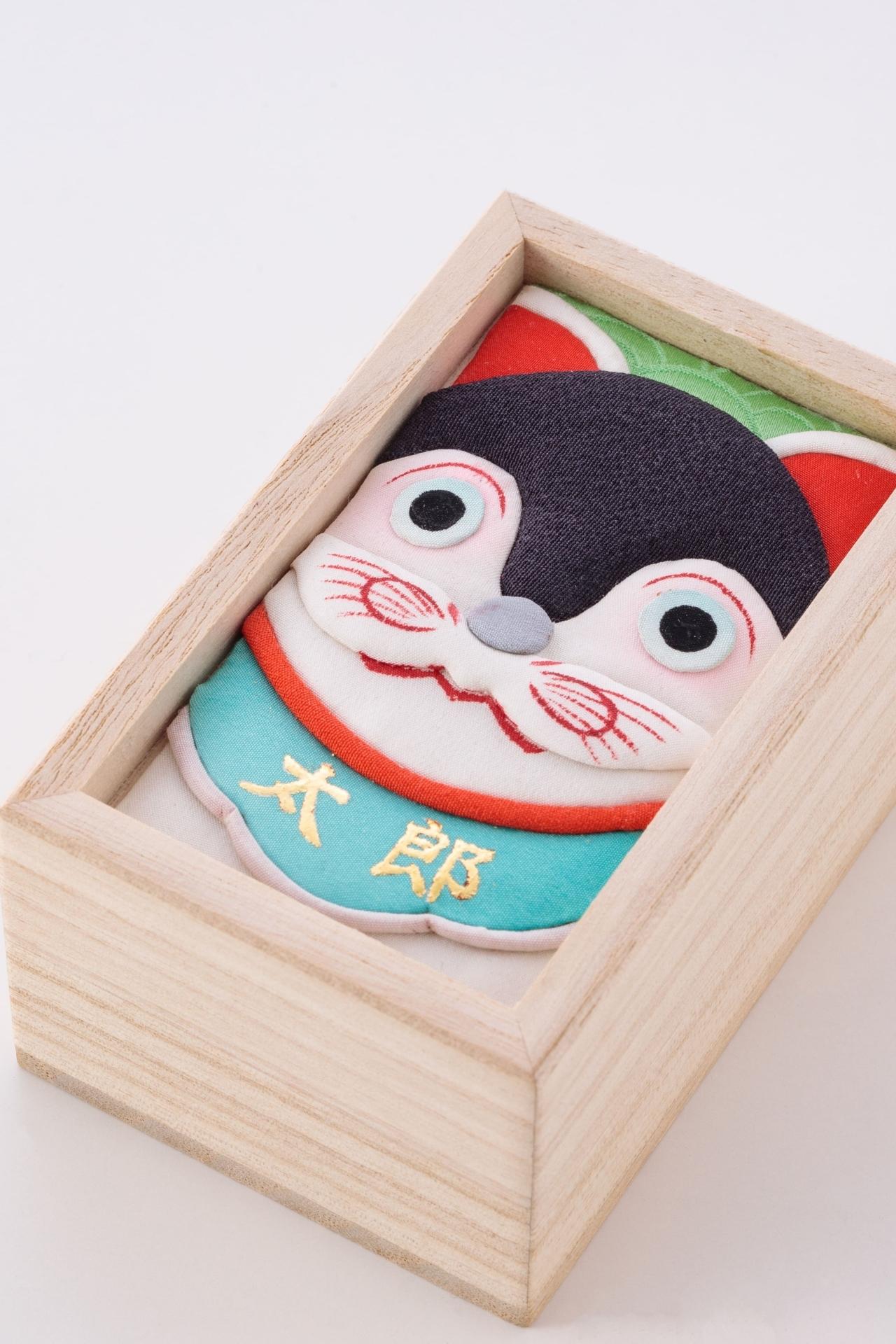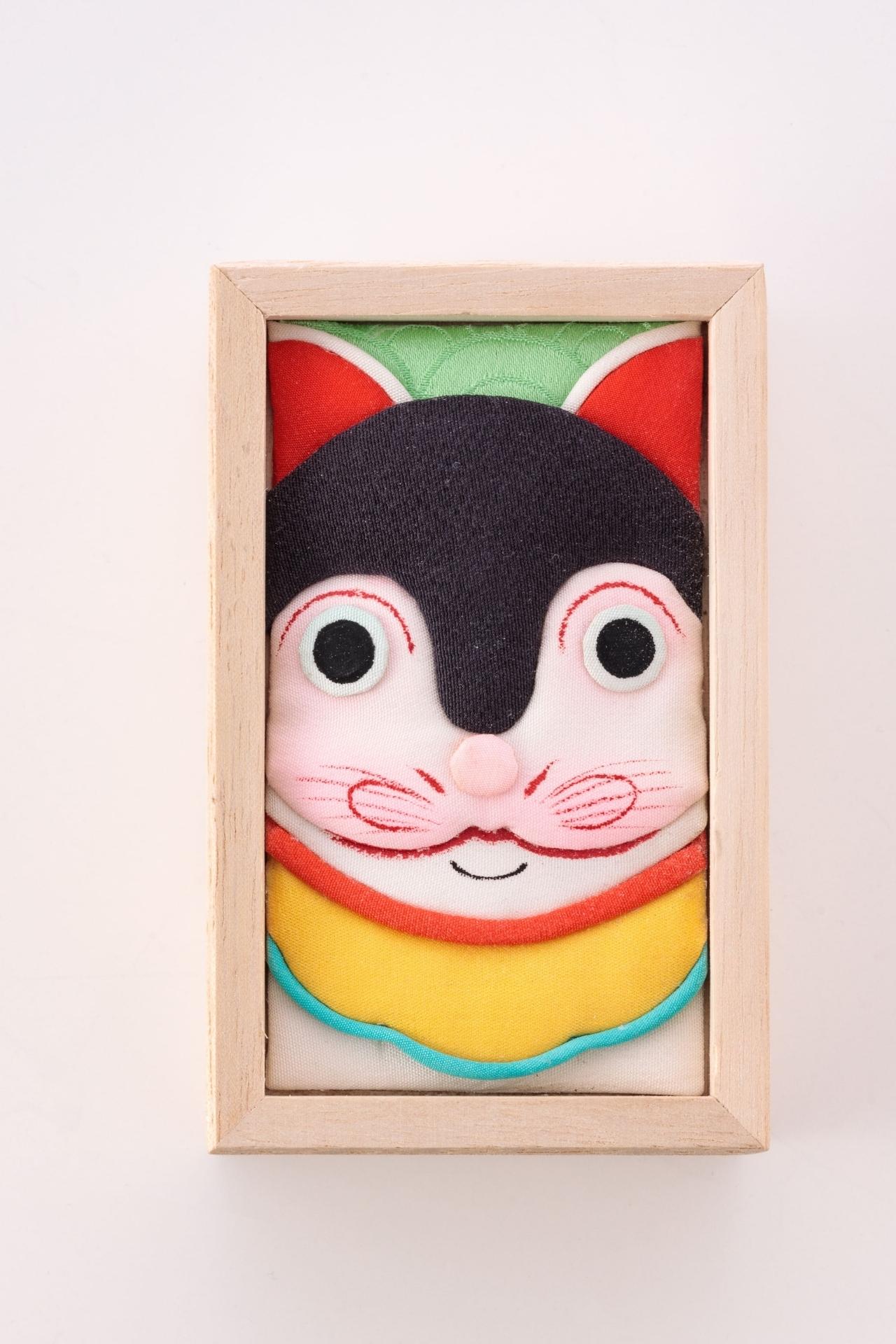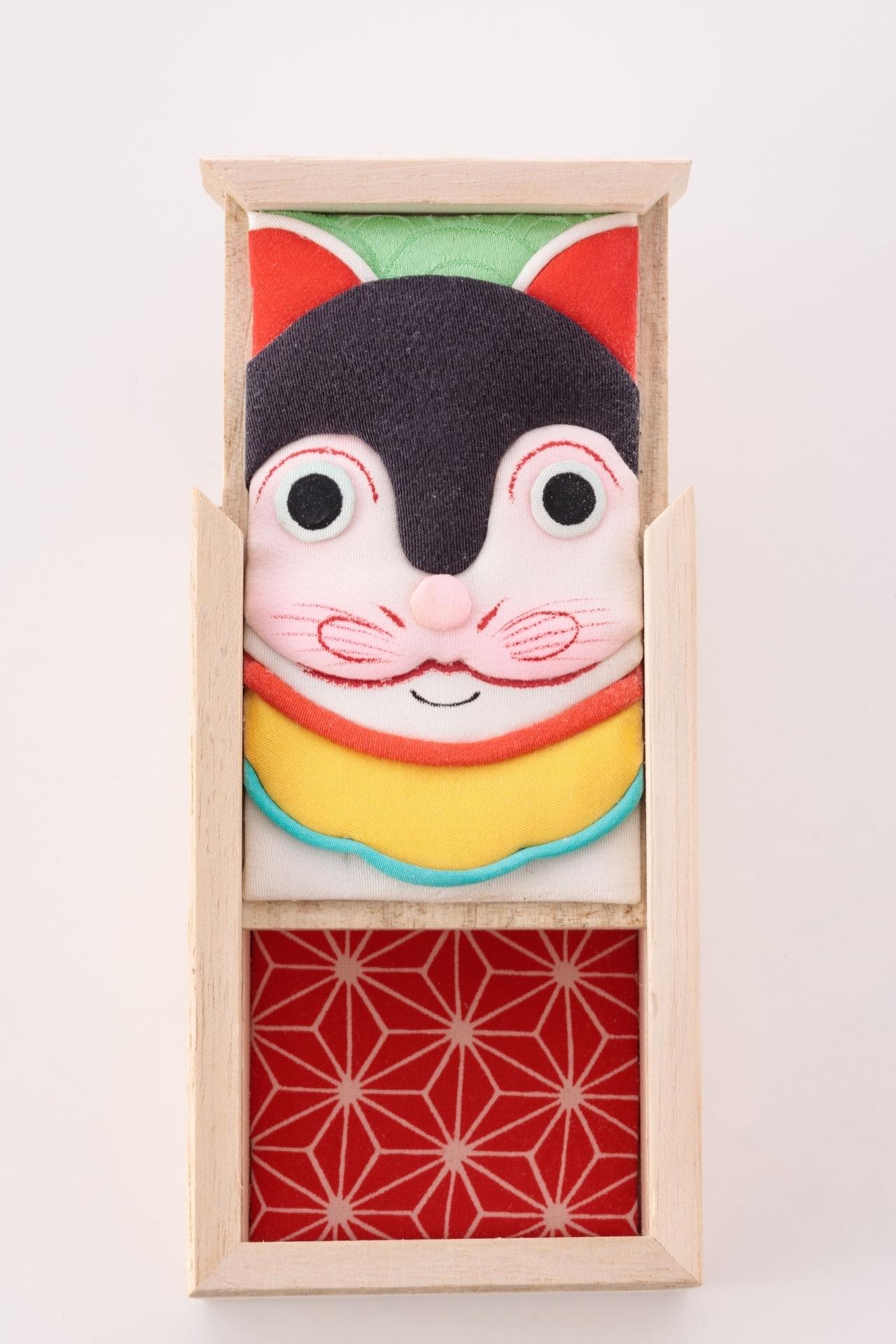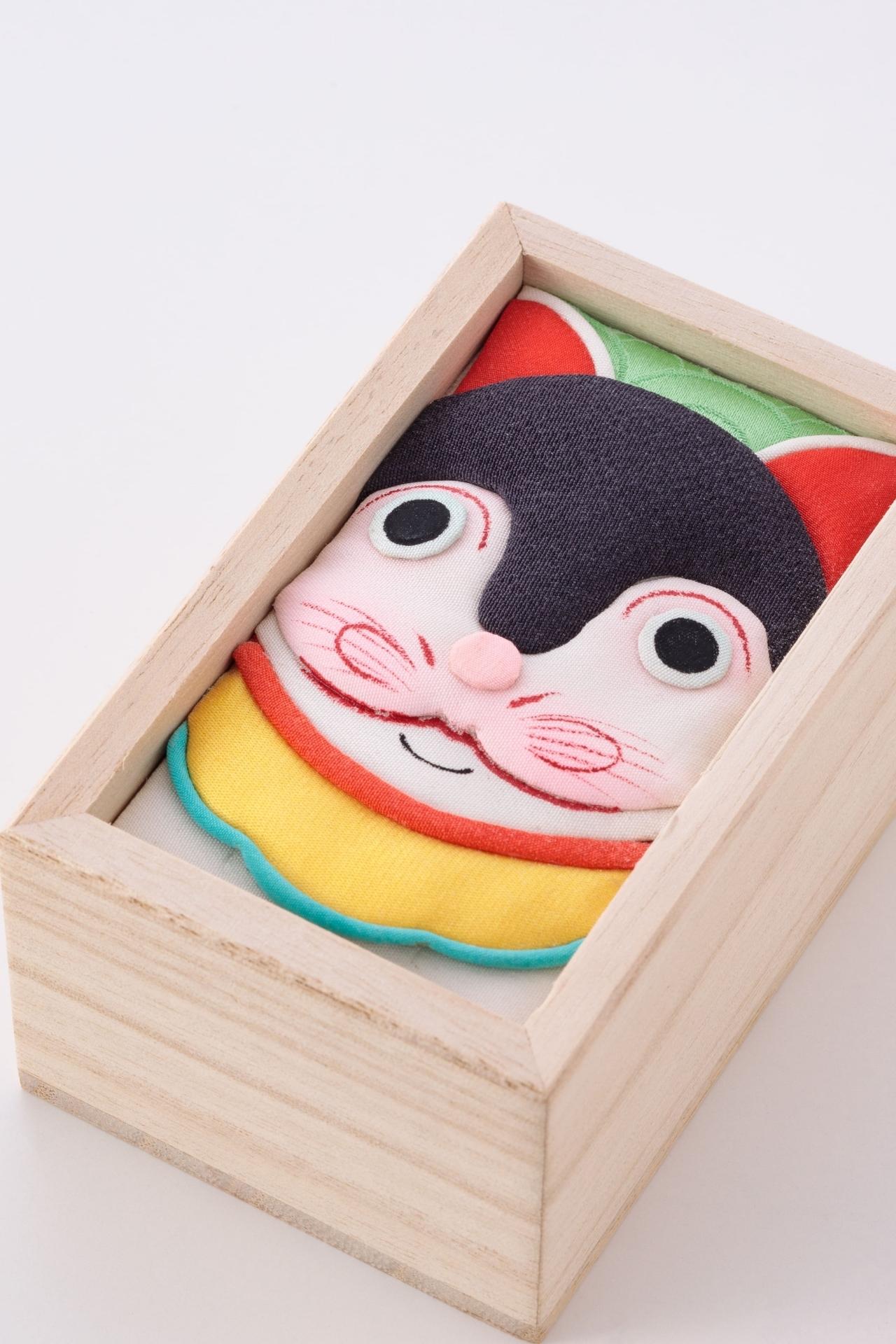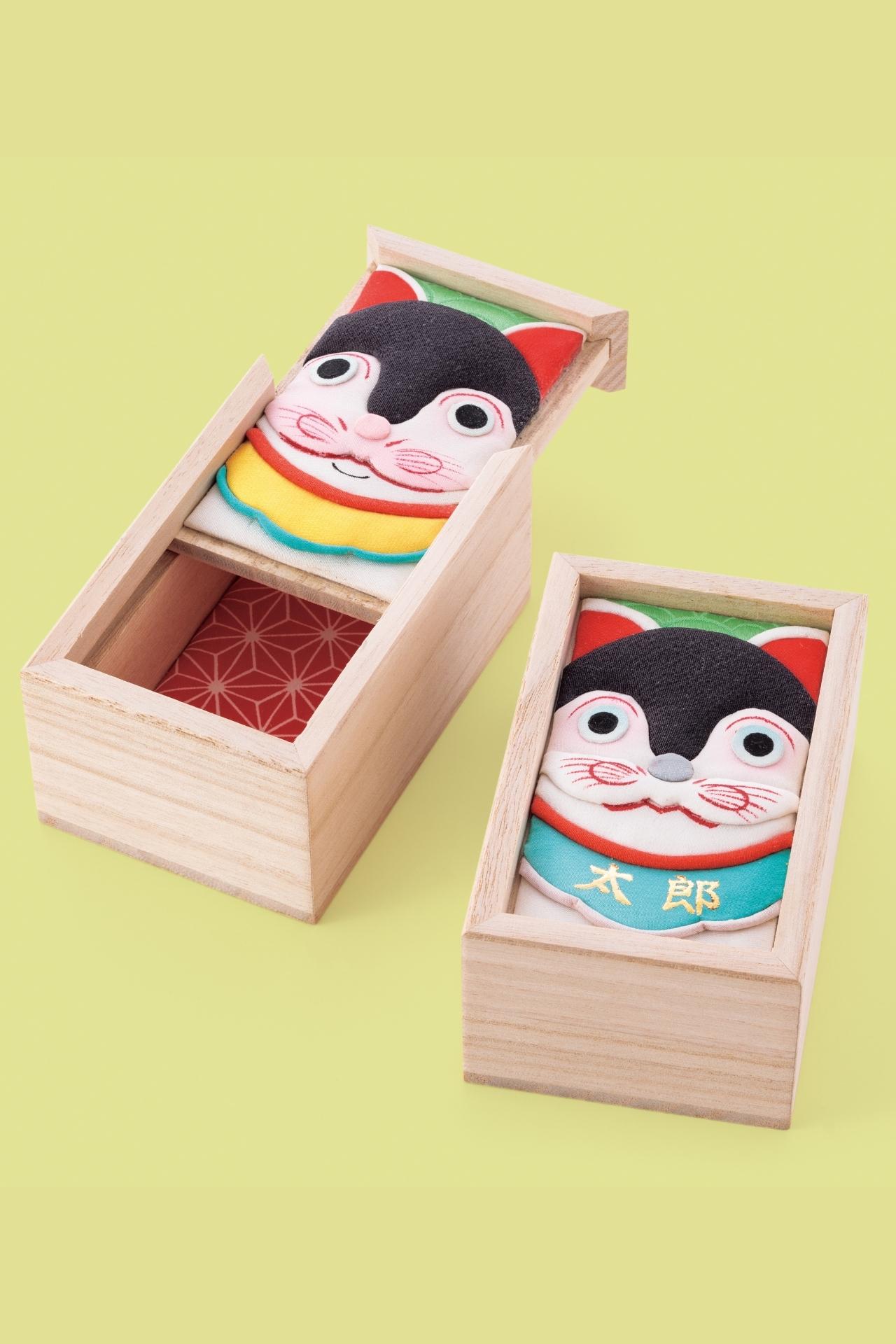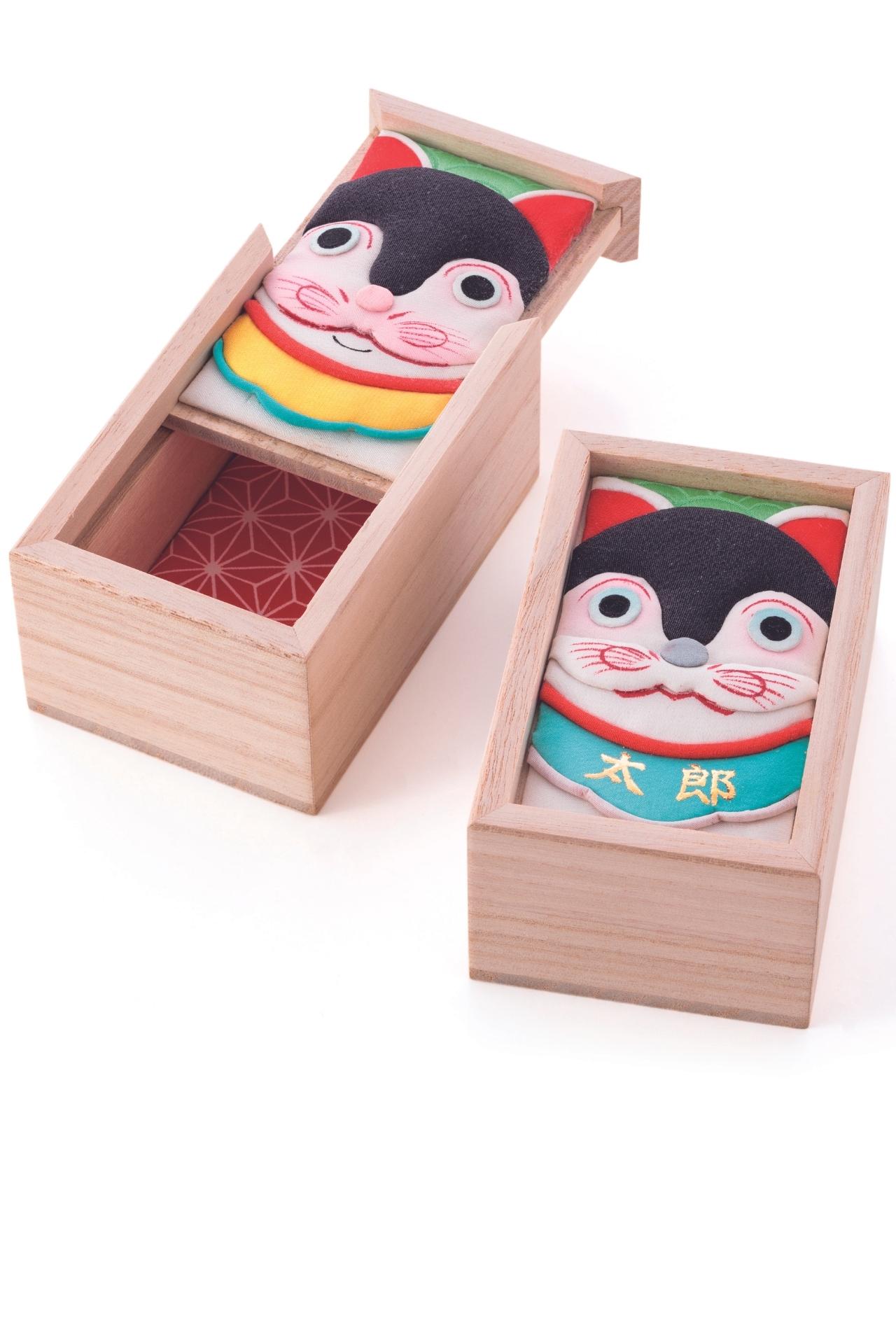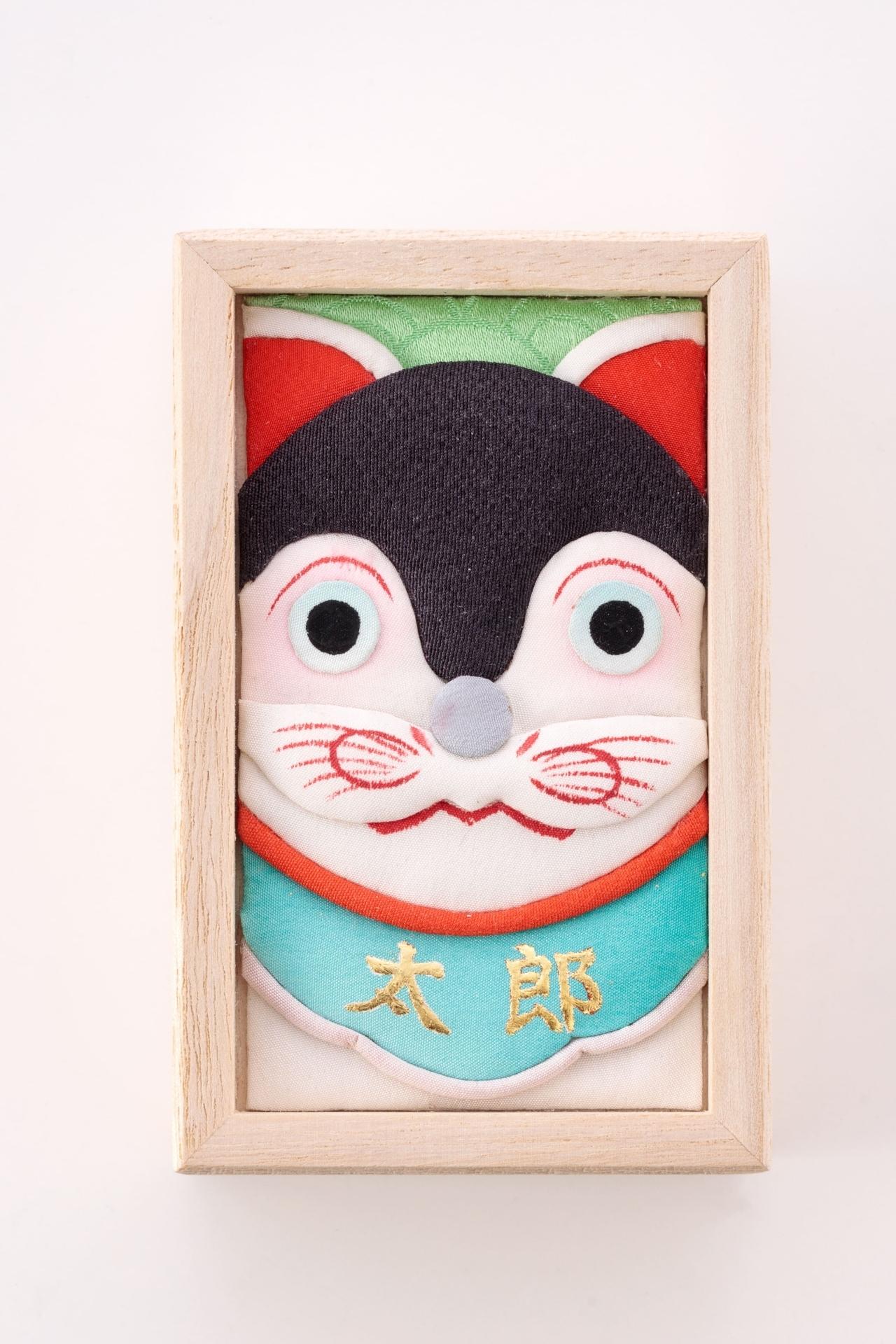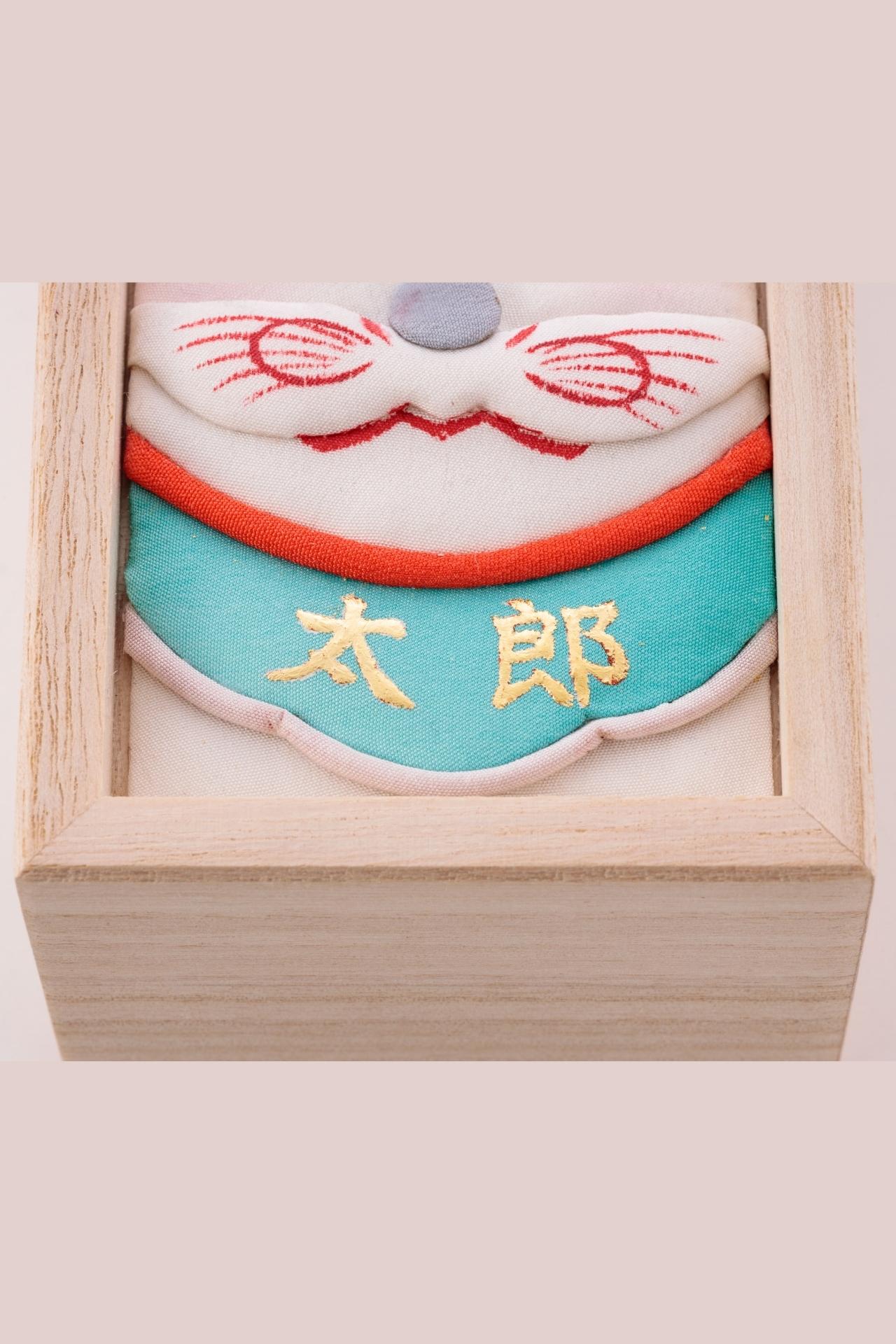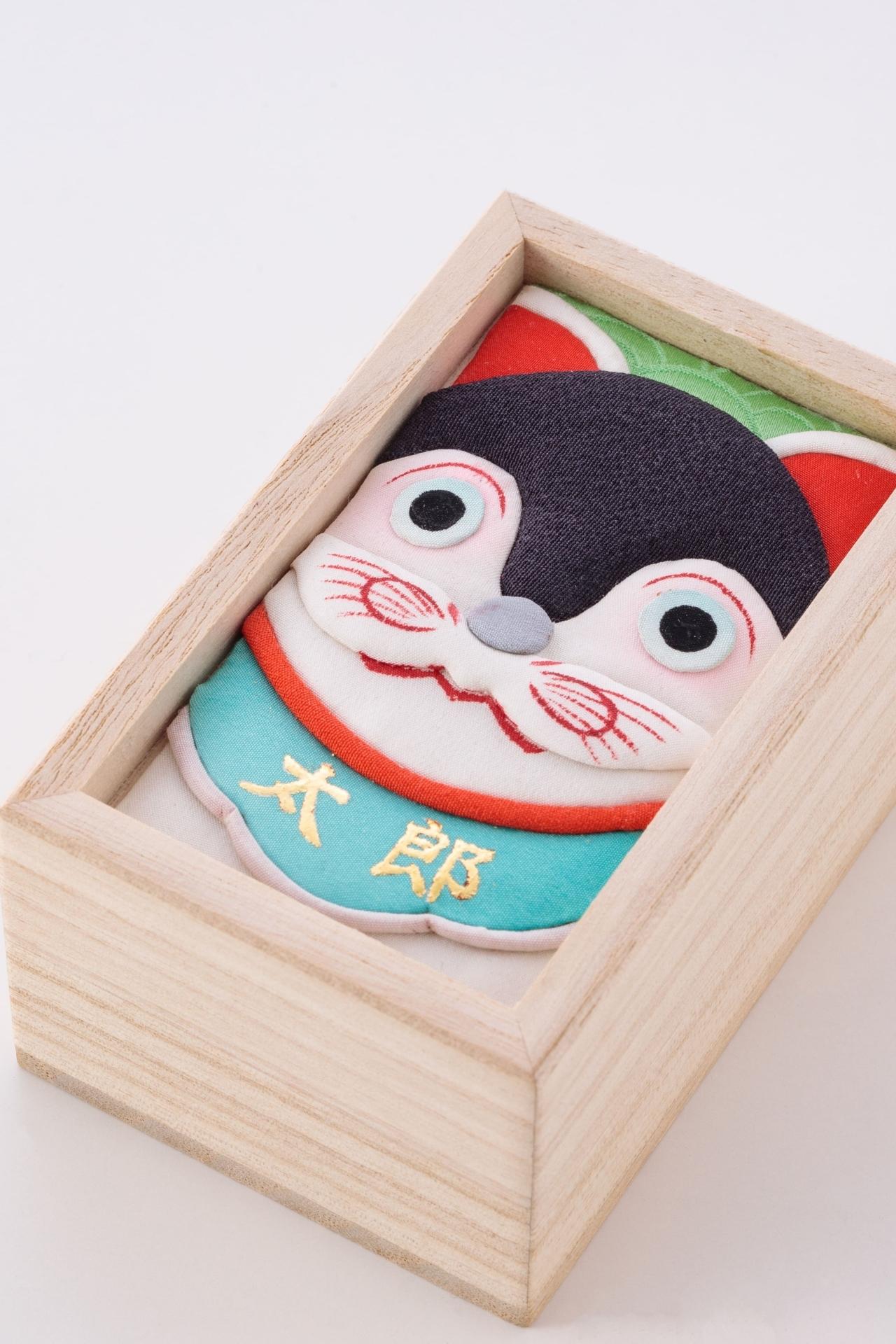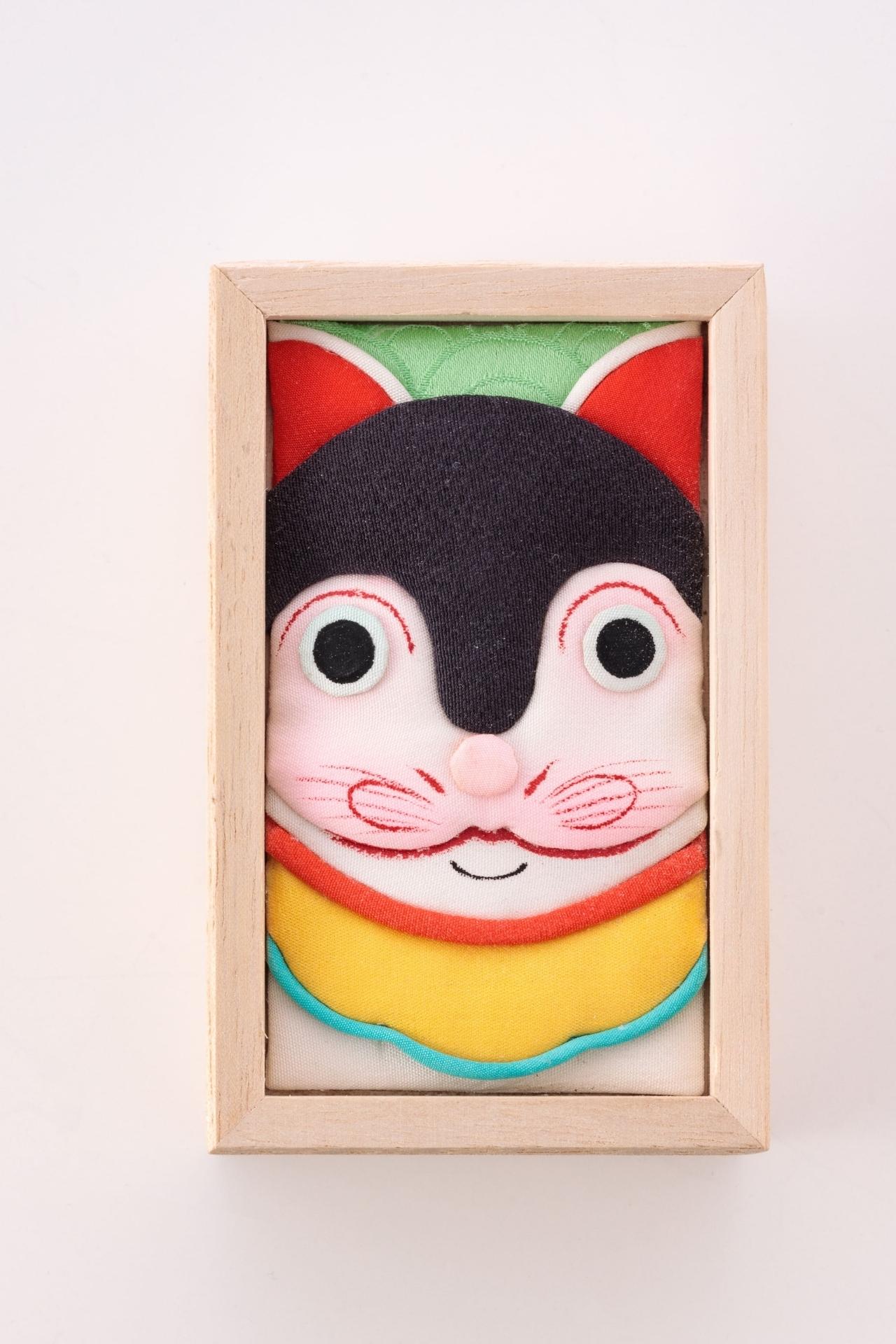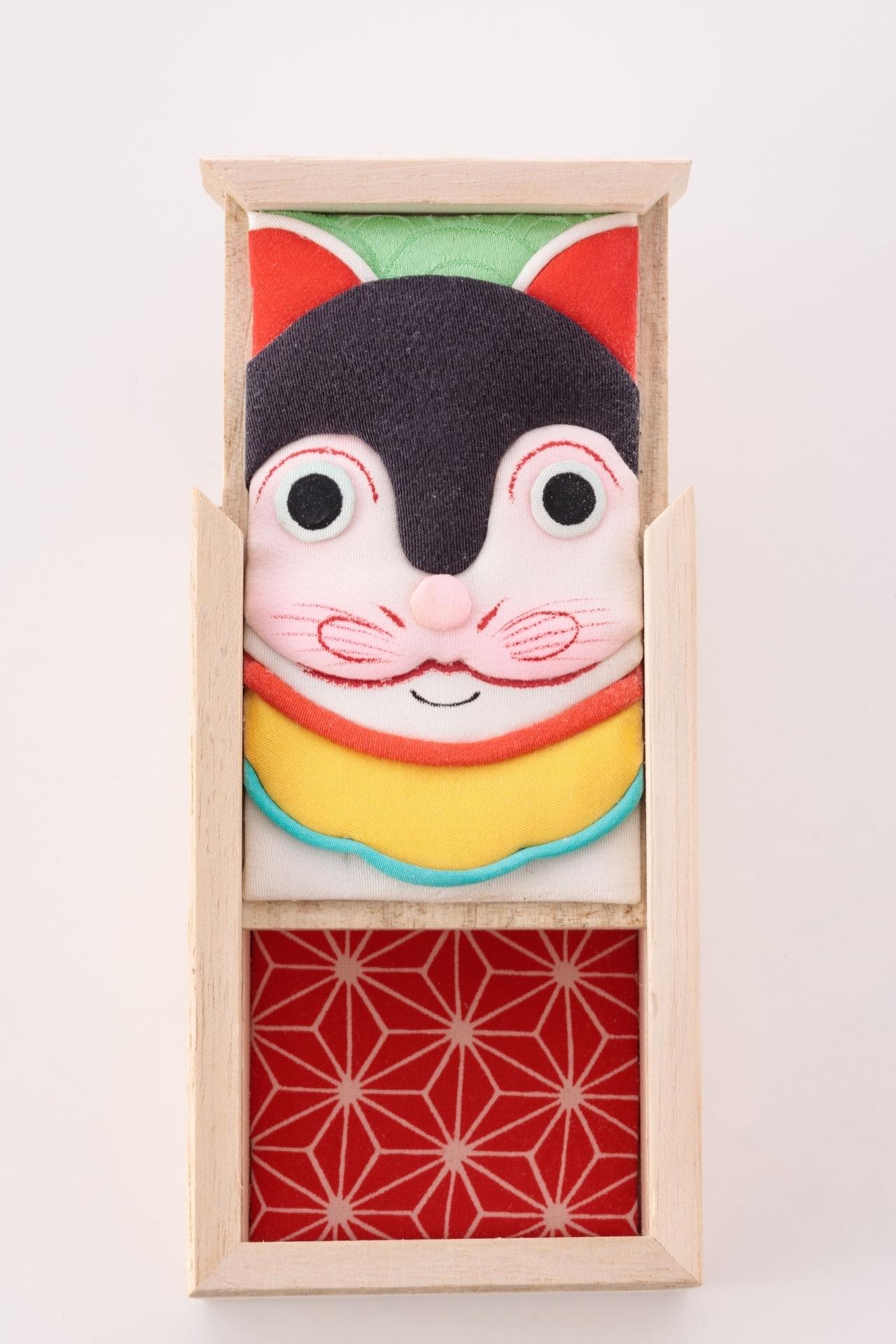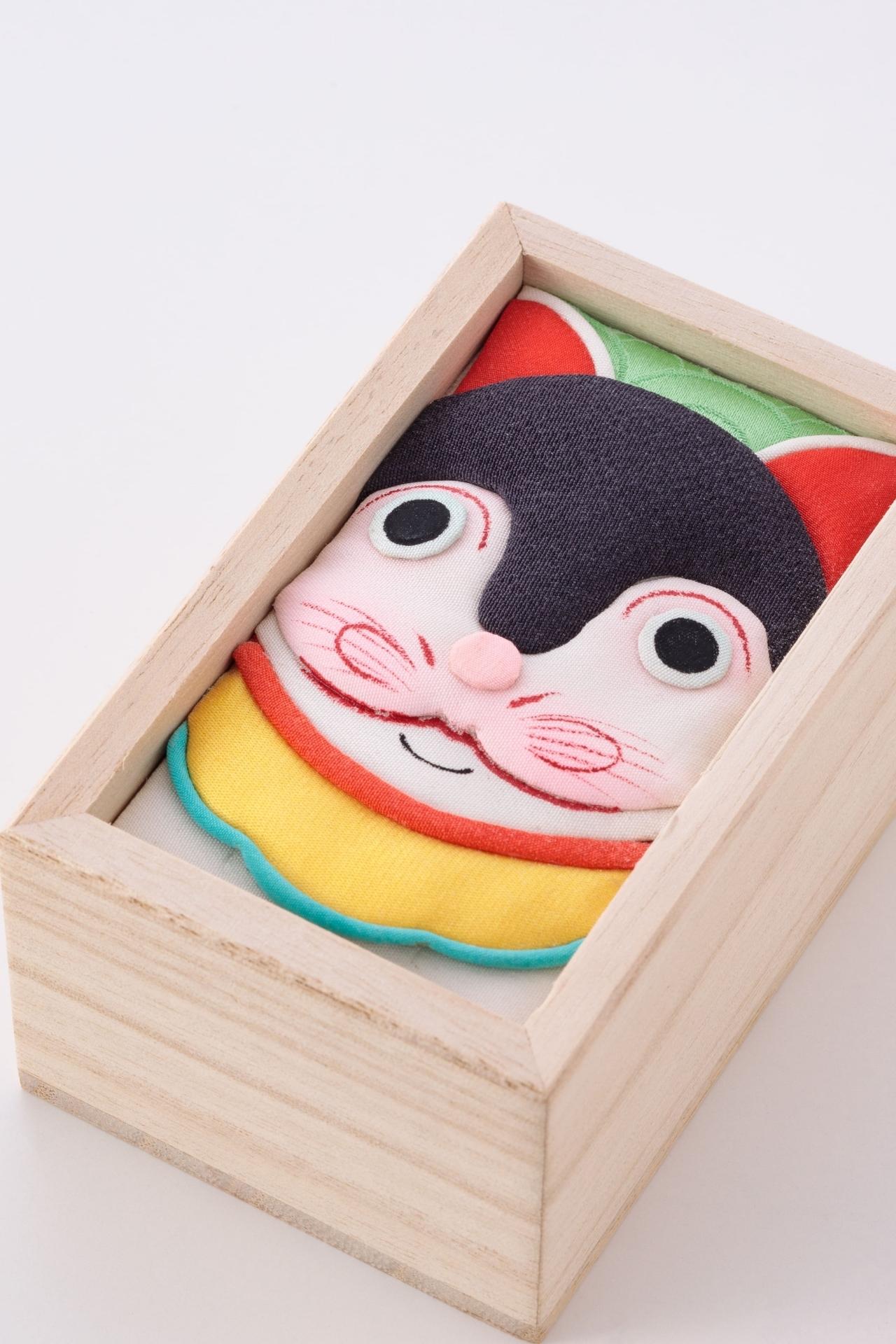 In Japan, there is an old saying that the umbilical cord
act as a charm to ward off evil.
The umbilical cord is dried and kept in a box
of madeof paulownia wood,
which is customarily presented to the parents of a newborn child.
In light of this custom, artisan Toshihiro Suimon devised
a unique design featuring a padded picture of a dog for
an umbilical cord case, employing traditional methods used
in Edo-style padded-picture battledore.
The basic idea was to re-make a paulownia wood box sold
as a business card holder. Mr. Suimon decorated this box,
made of high-quality paulownia wood—which is ideal for
storing the umbilical cord—with a padded picture of a dog
and leaf-pattern red linen fabric.
These dogs are believed toward off evil or bad energy.
For the face of the dog, Mr. Suimon employs a special technique
called "kenukiawase" to create adorable
three-dimensional expressions .
He also embellishes the piece with raised picture techniques
such as beading and finishing touches.
Even amongst traditional craftsmen, very few people remain
who are skilled in these kinds of techniques.
The sliding top fits the box perfectly,which gives the piece
both beauty and a high degree of functionality.
People can also choose to use it as a festive business card holder.
Optional printing of a name on the box is done in pure gold to
prevent fading, giving the box an additional special quality
as a commemorative item. Ordinary cases made for storing
umbilical cords tend to be uniform and dull.
Many people simply put them away, and don't even remember
to take them out.
In contrast, a beautiful box like this—
so rich in Japanese tradition—is something people will delight
in taking out on special occasions such as birthdays.
Umbilical Cord Storage Case Decorated with Padded Picture of a Dog

Varieties: Two
Materials: Paulownia wood, pure silk
Size: L 100 mm × W 70 mm × H 50 mm
Suggested retail price: ¥5,500 (tax included)
*The information on this site is as of November 2022.
*Sizes, colours and shapes of the actual products may differ slightly as they are handmade.
*Product specifications and suggested retail prices may change without prior notice.