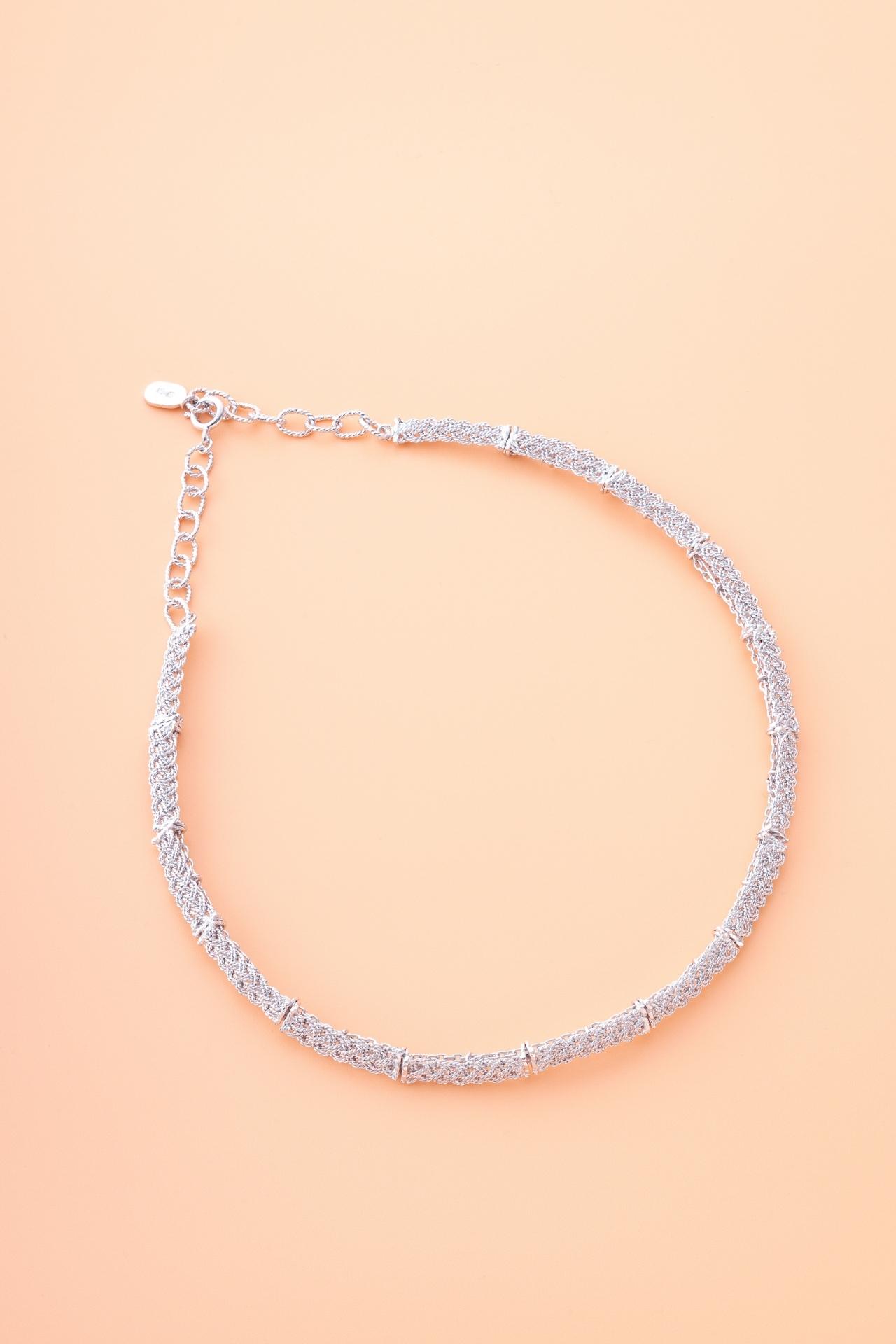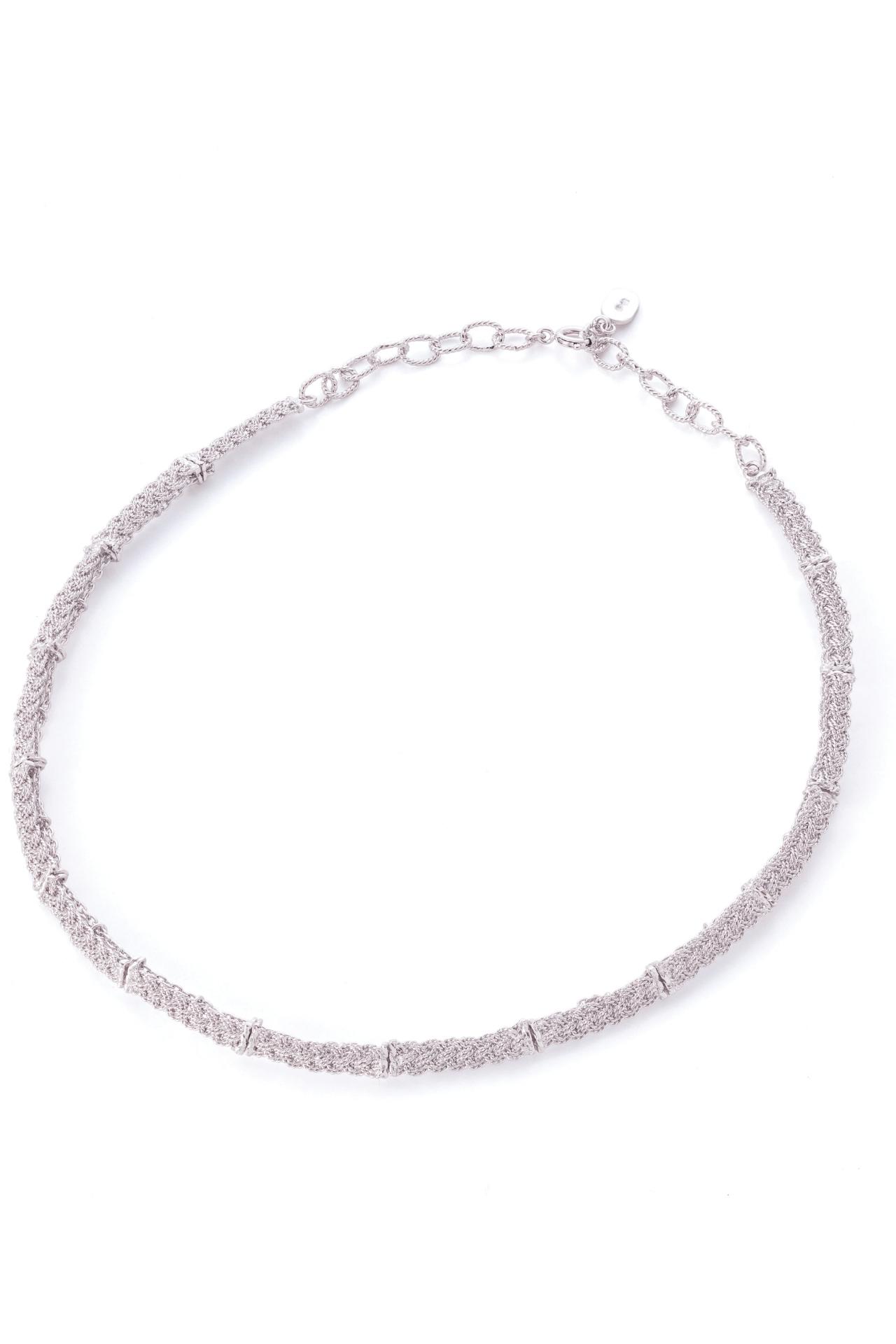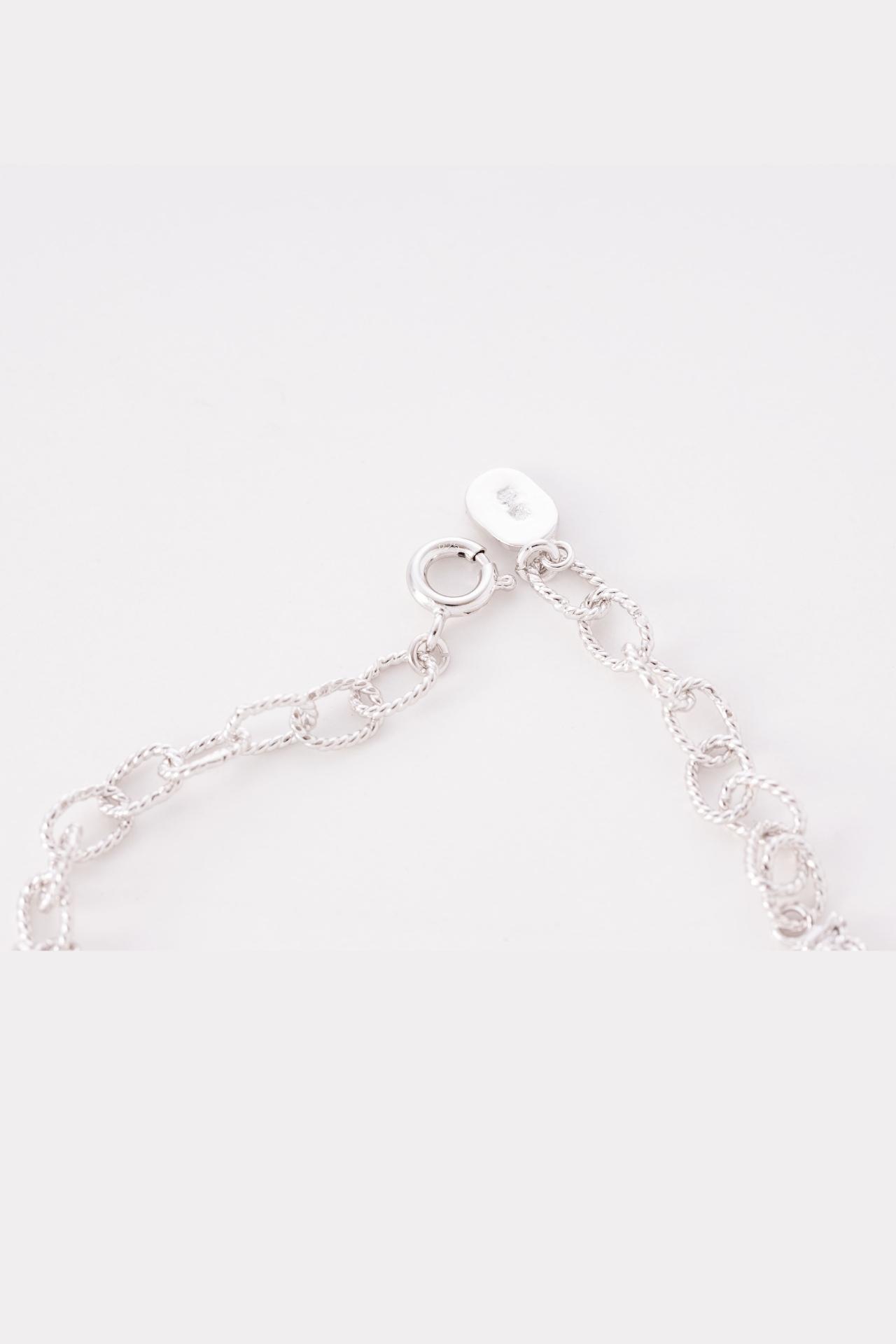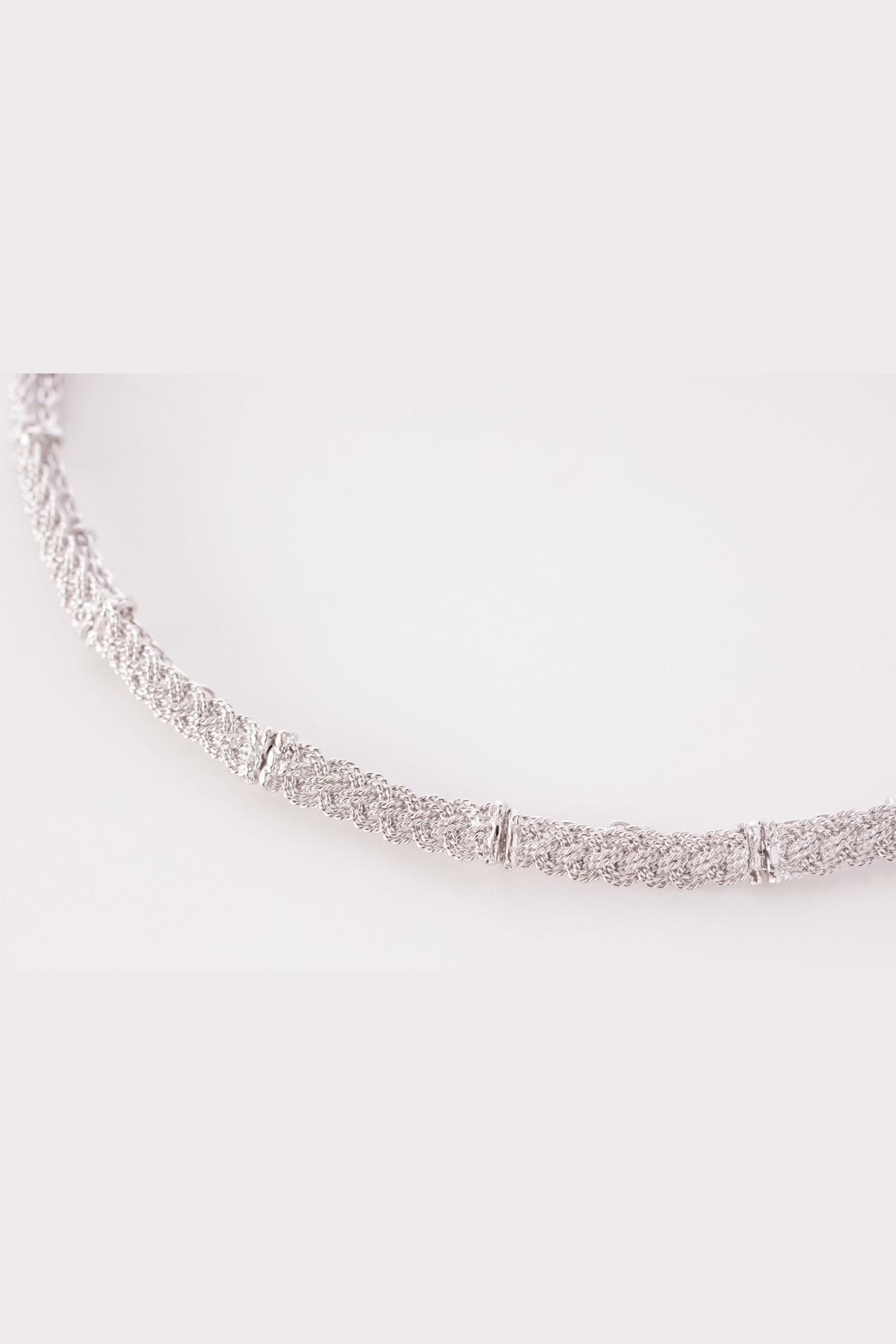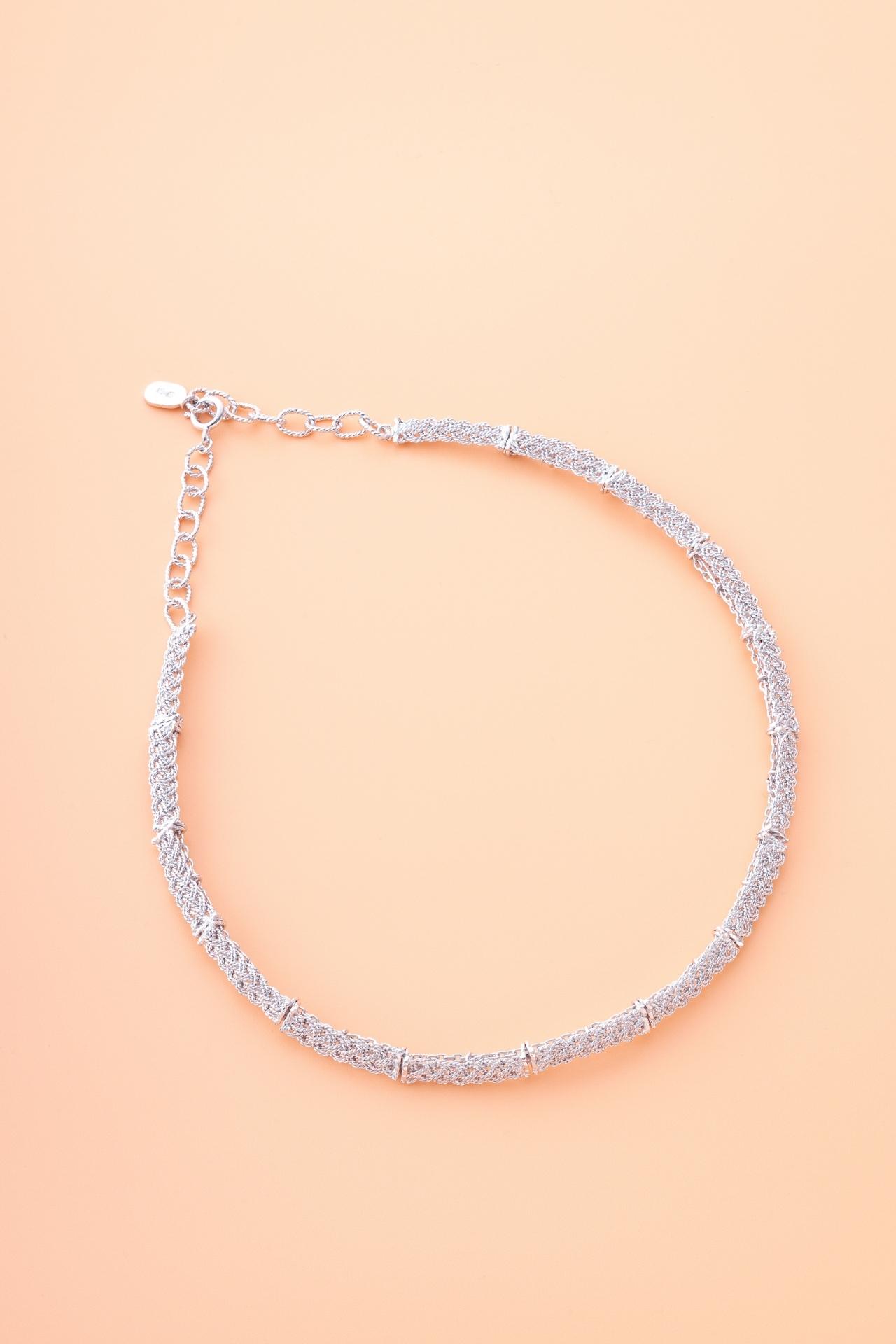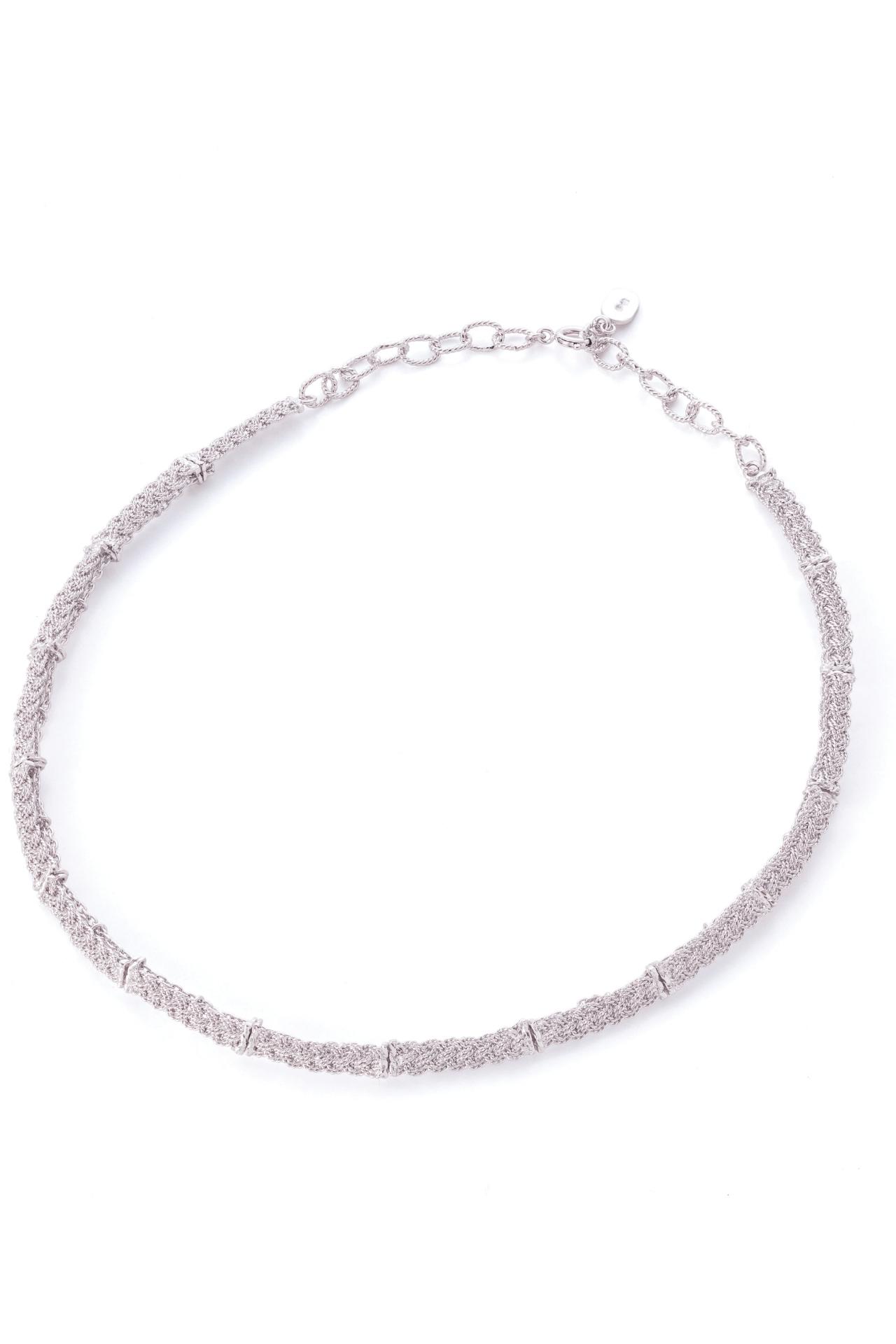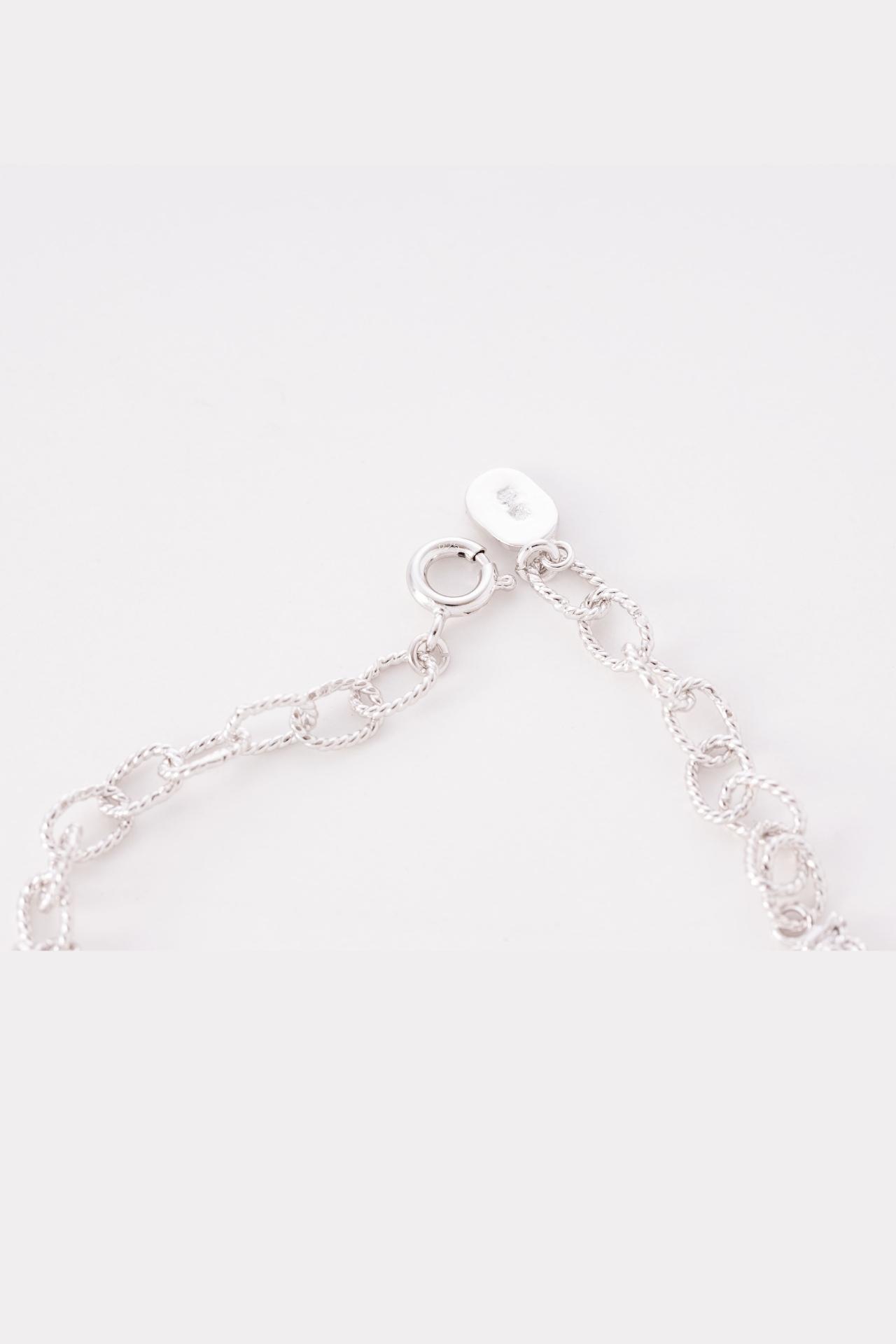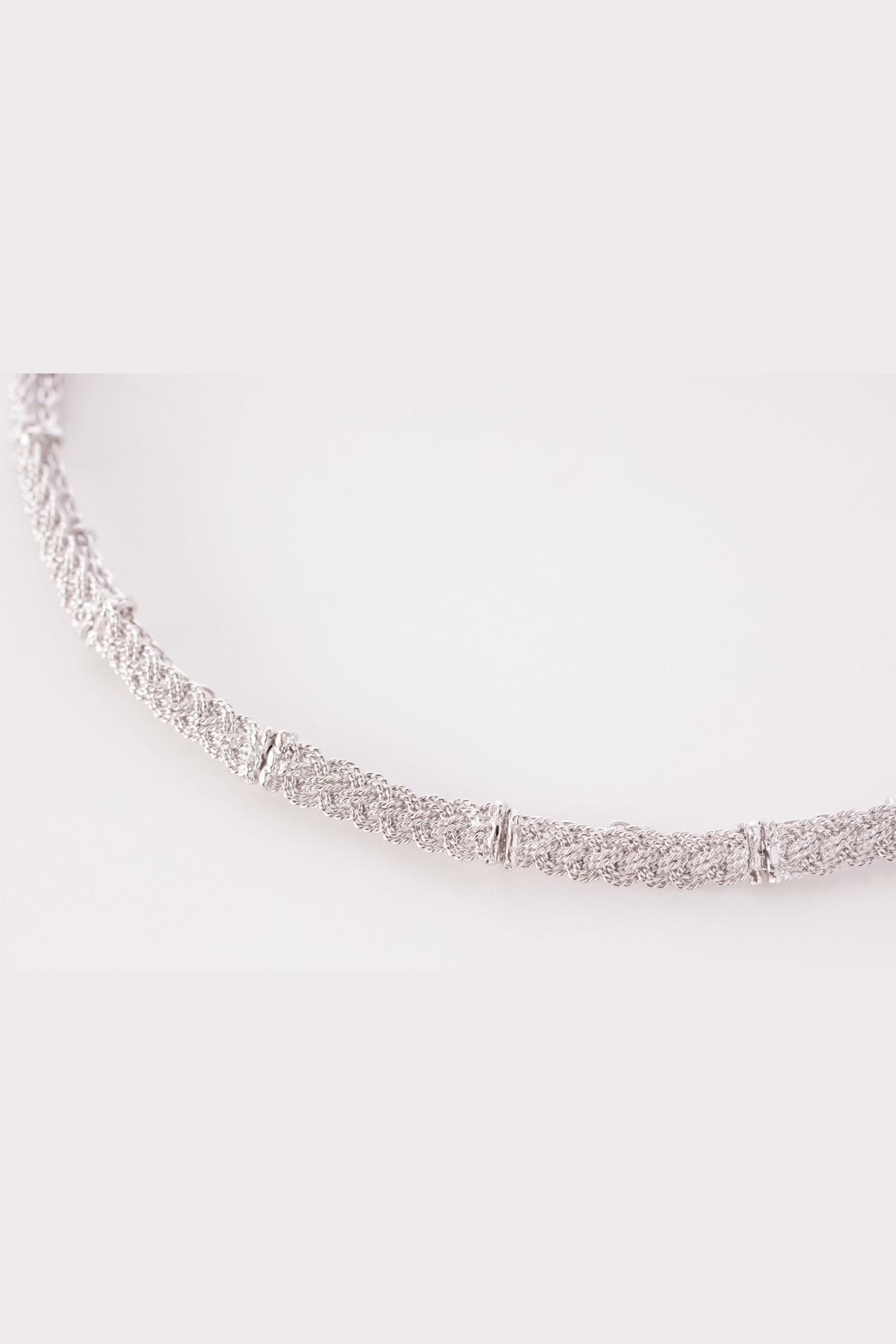 This jewelry is hand-woven using a traditional technique where
precious metals are processed into a linear shape.
Takahiro Higaki has created jewelry original to Japan,
and here he gives it an even fresher look.
His hand-woven omega necklace creates a lovely circle around
the neck. The concept of the omega necklace differs from ordinary
chain necklaces in that it tends to be hard-yet-supple.
The wearer can even attach a pendant without creating a
drooping "V" shape. To arrive at the desired finish,
the process requires patience and hard,
tedious work. The different parts of the necklaces are hand-woven
and fixed in place by a brazing process.
Highly sophisticated technique is required in order to render
the joint links invisible from the front. The adjuster has also been
improved so that the user can switch lengths and put on or
take off the necklace easily.
This omega necklace, which is a product of traditional technique
and the unique focus of the artisan, is a highly original accessory
not seen on the jewelry market until now. Gorgeous from any angle,
it is truly wearable art. Though striking all by itself,
it can also be paired with the separately-sold Hand-Woven W-Top
Pendant to create an even more elegant look.
Hand-Woven Hanging Necklace

Varieties: One
Materials: Silver
Size: 125 mm × 165 mm
Weight: 17.8g
Suggested retail price: ¥132,000 (tax included)
*The information on this site is as of June 2023.
*Sizes, colours and shapes of the actual products may differ slightly as they are
handmade.
*Product specifications and suggested retail prices may change without prior notice.