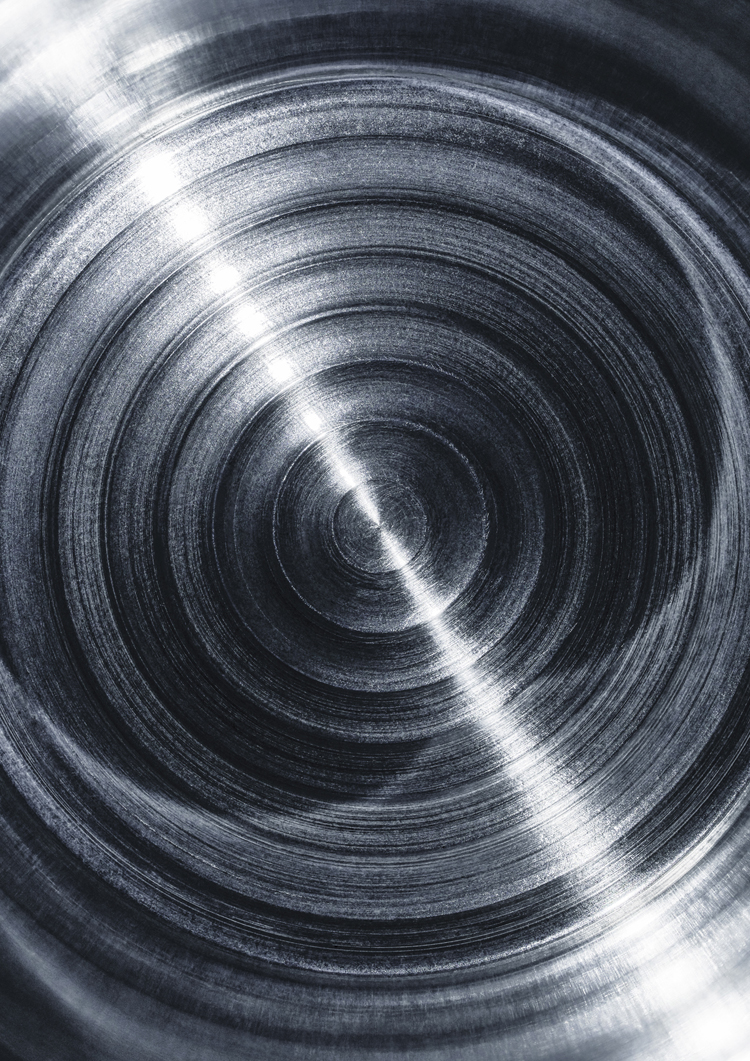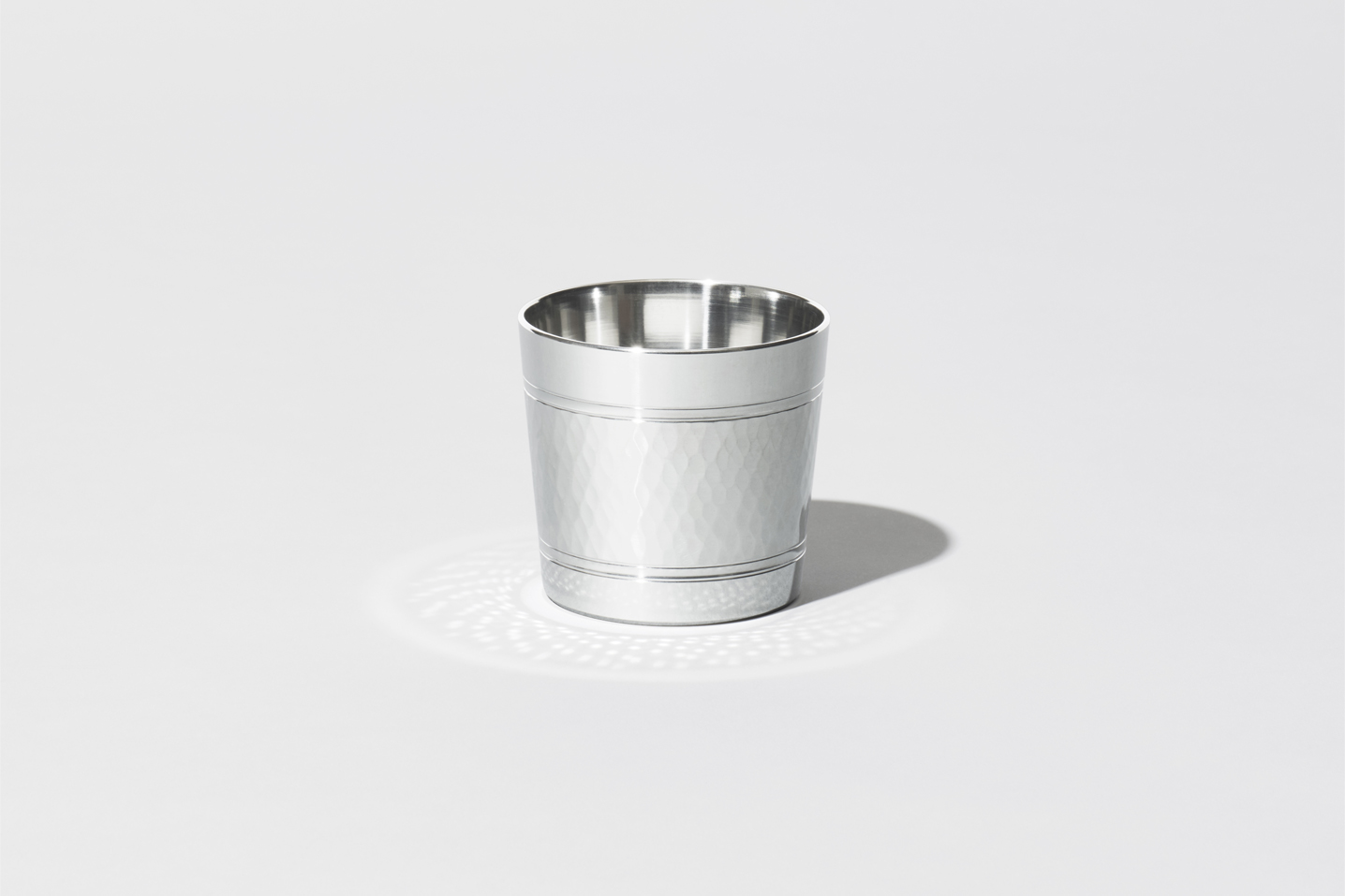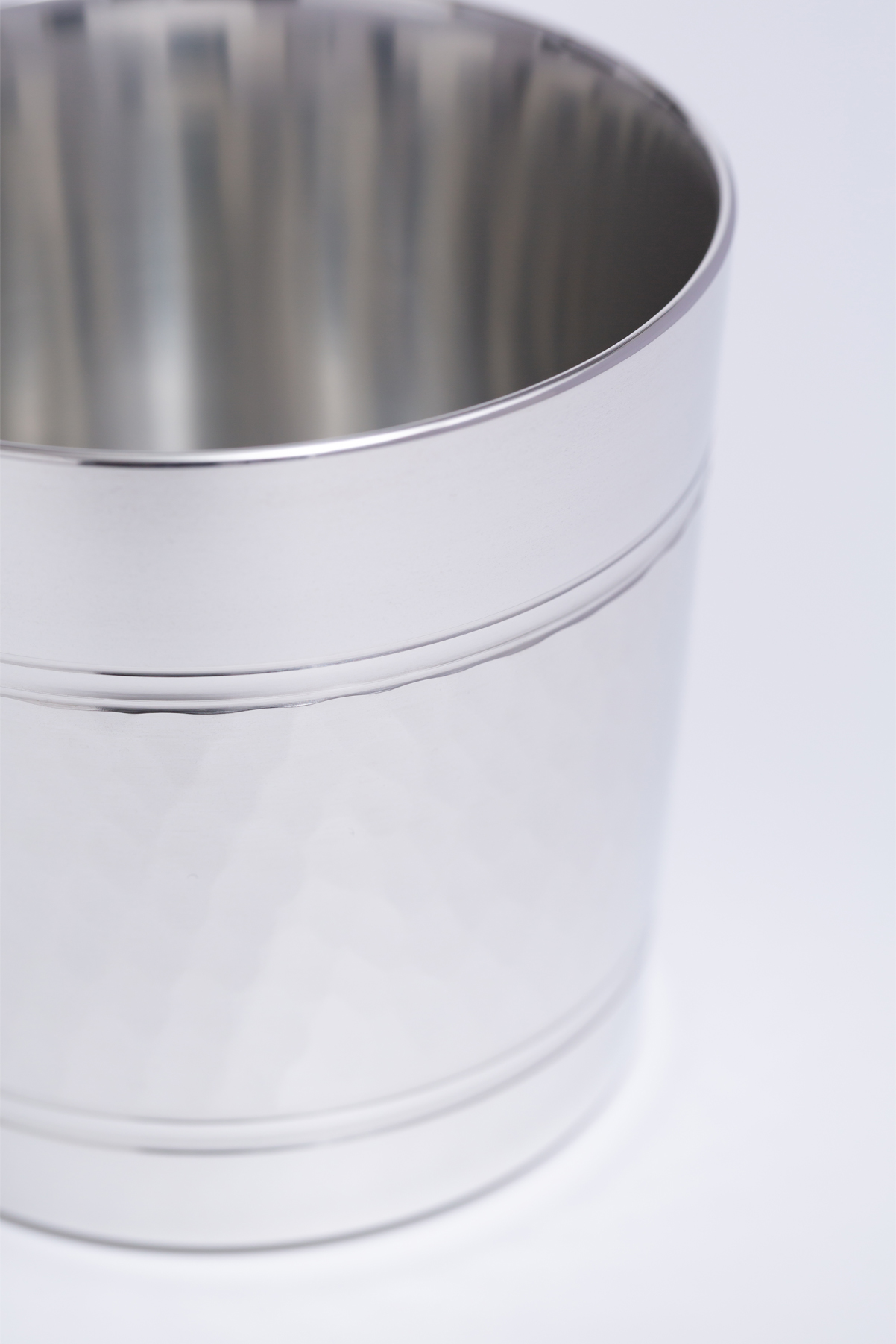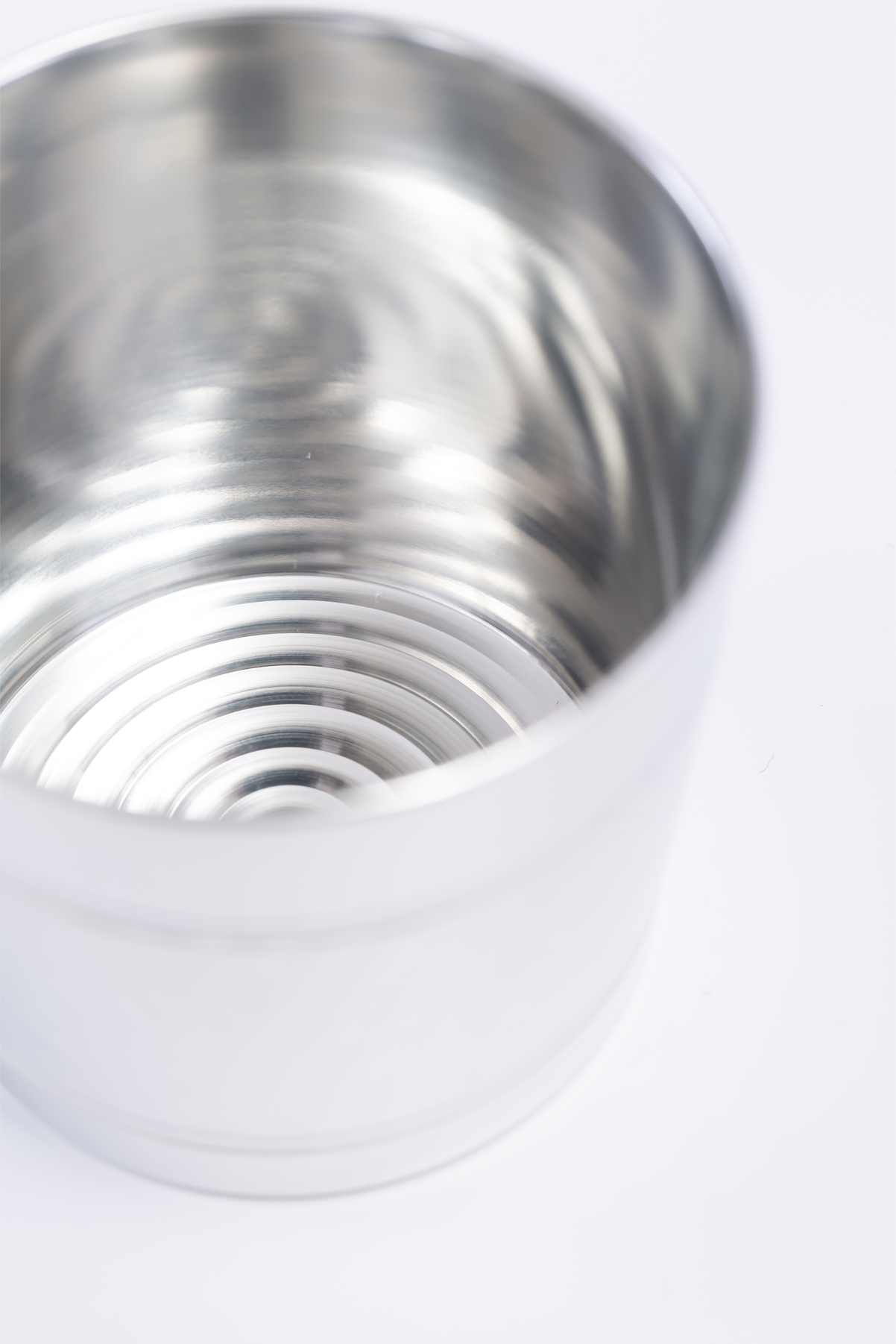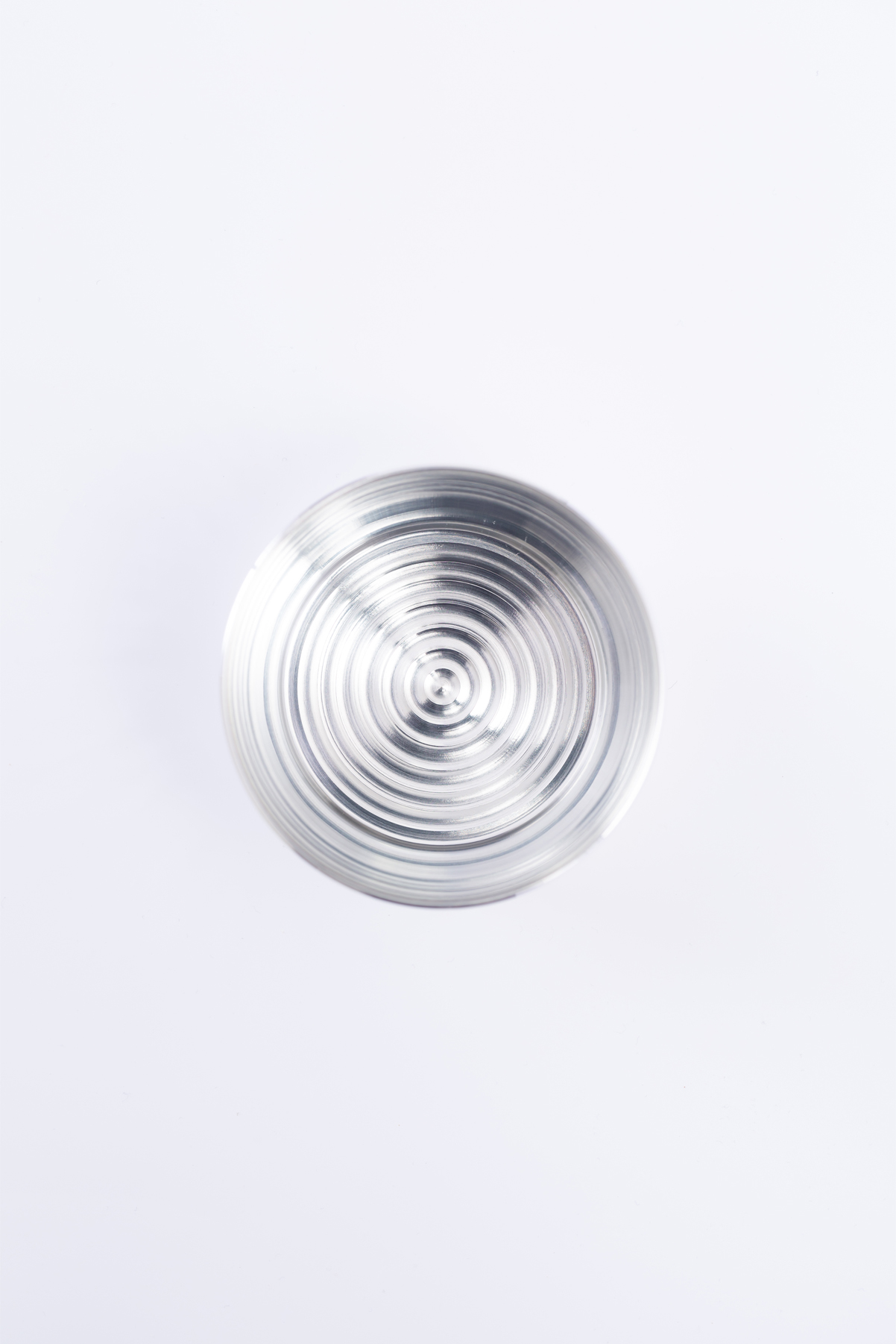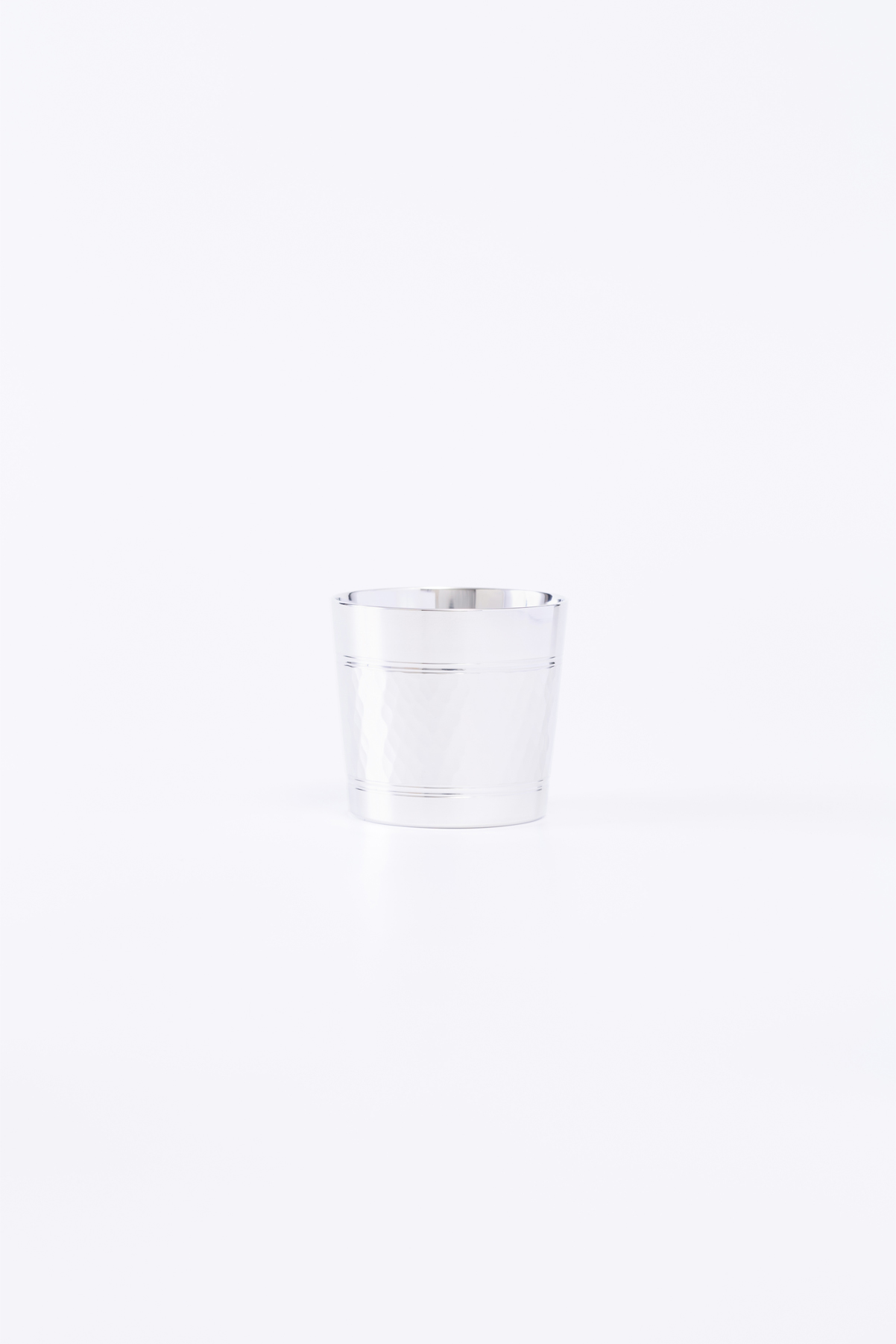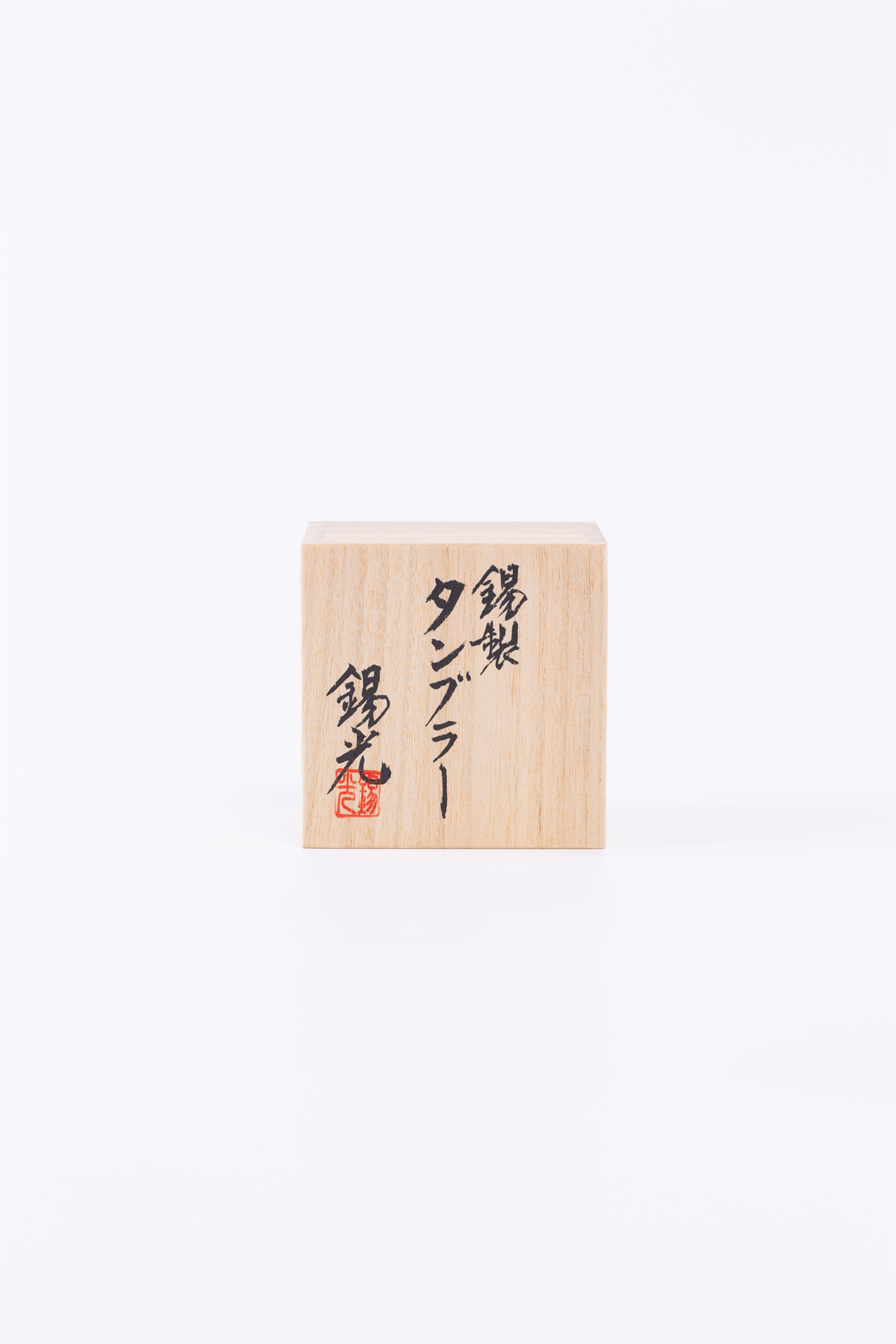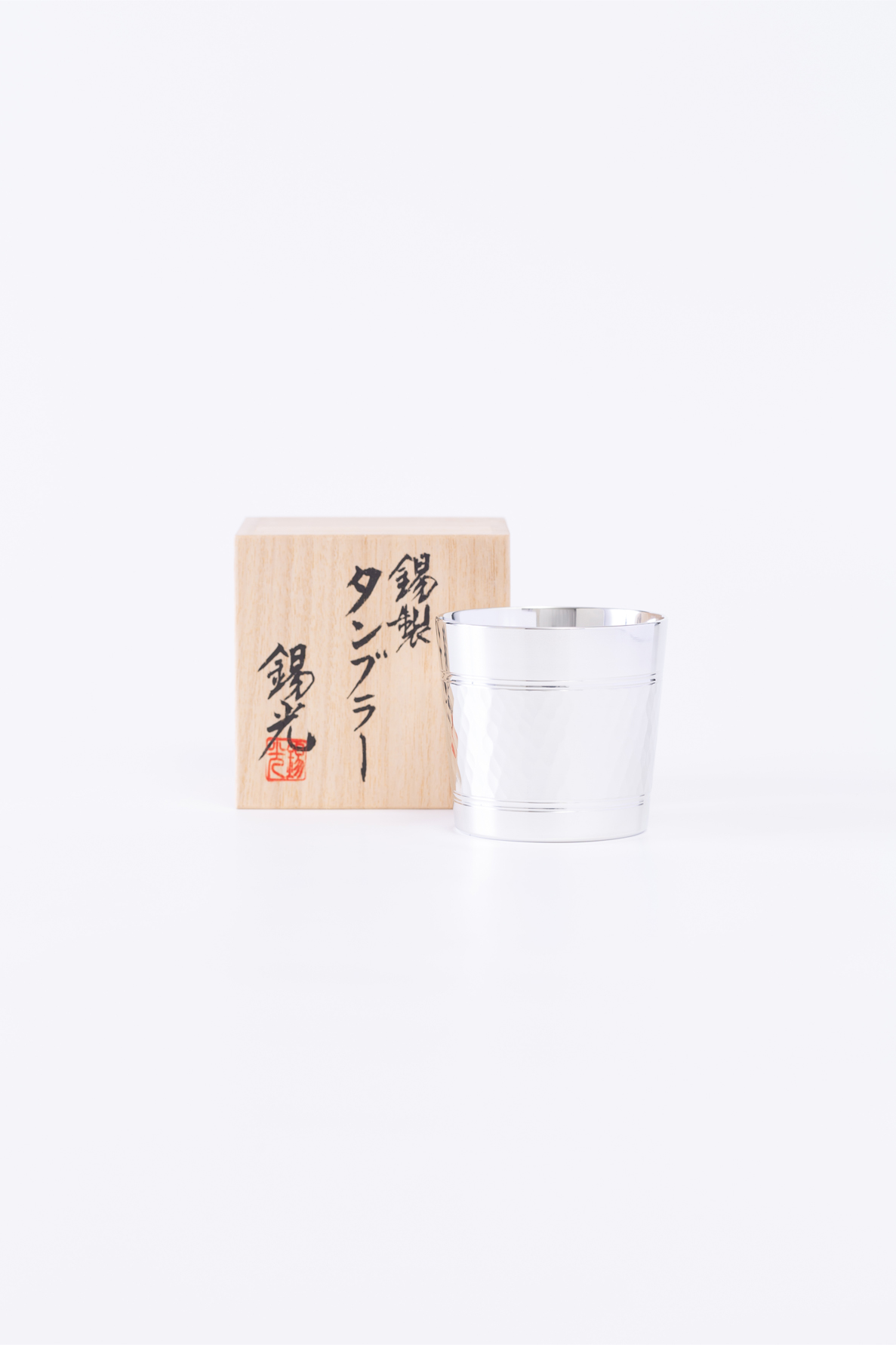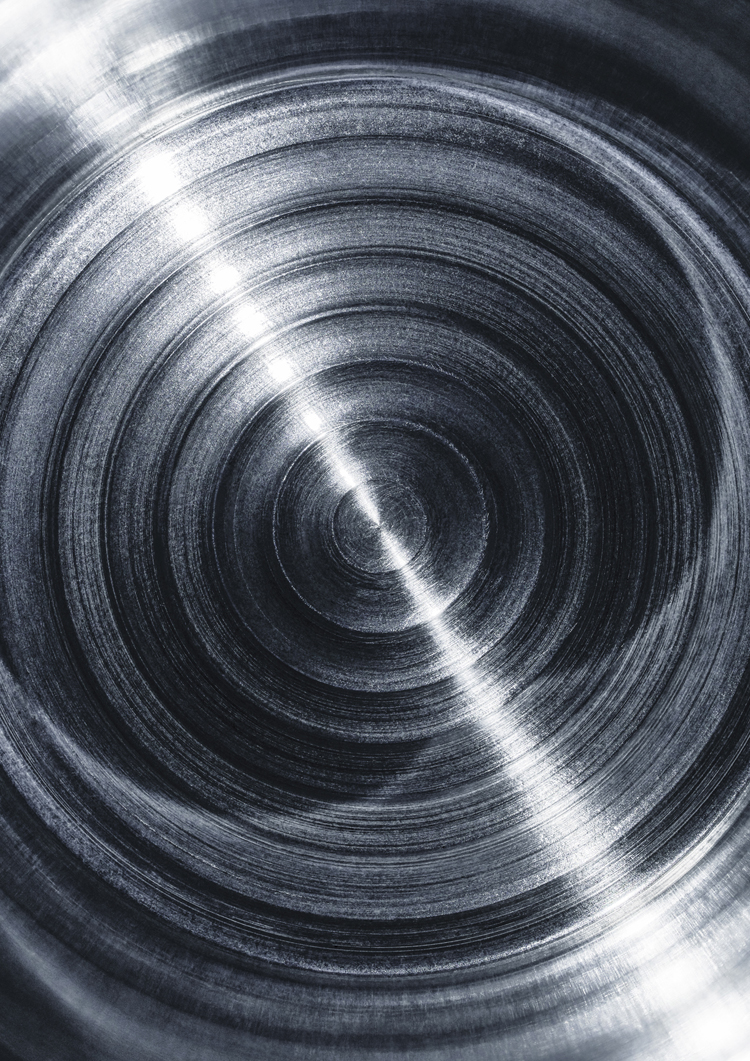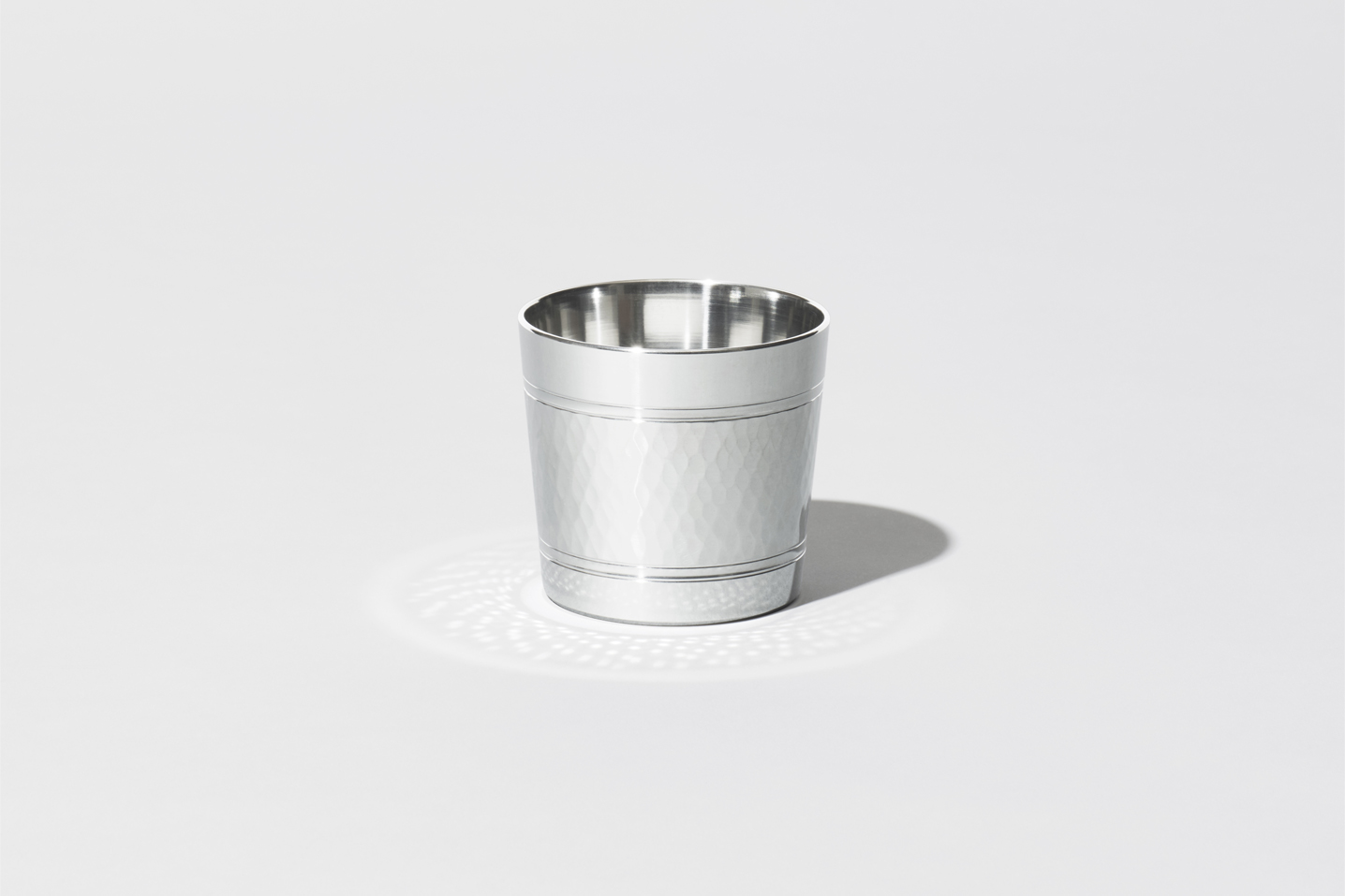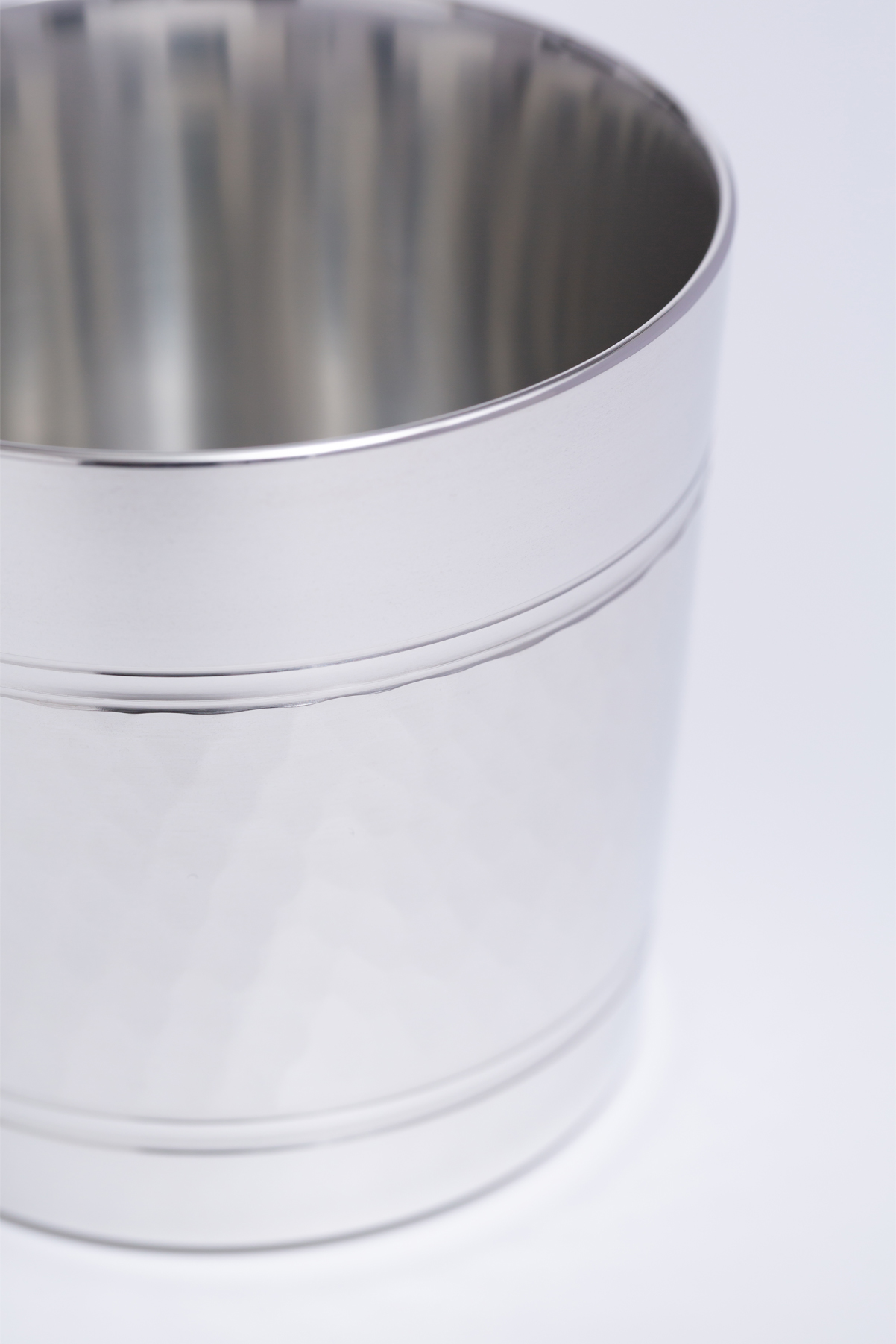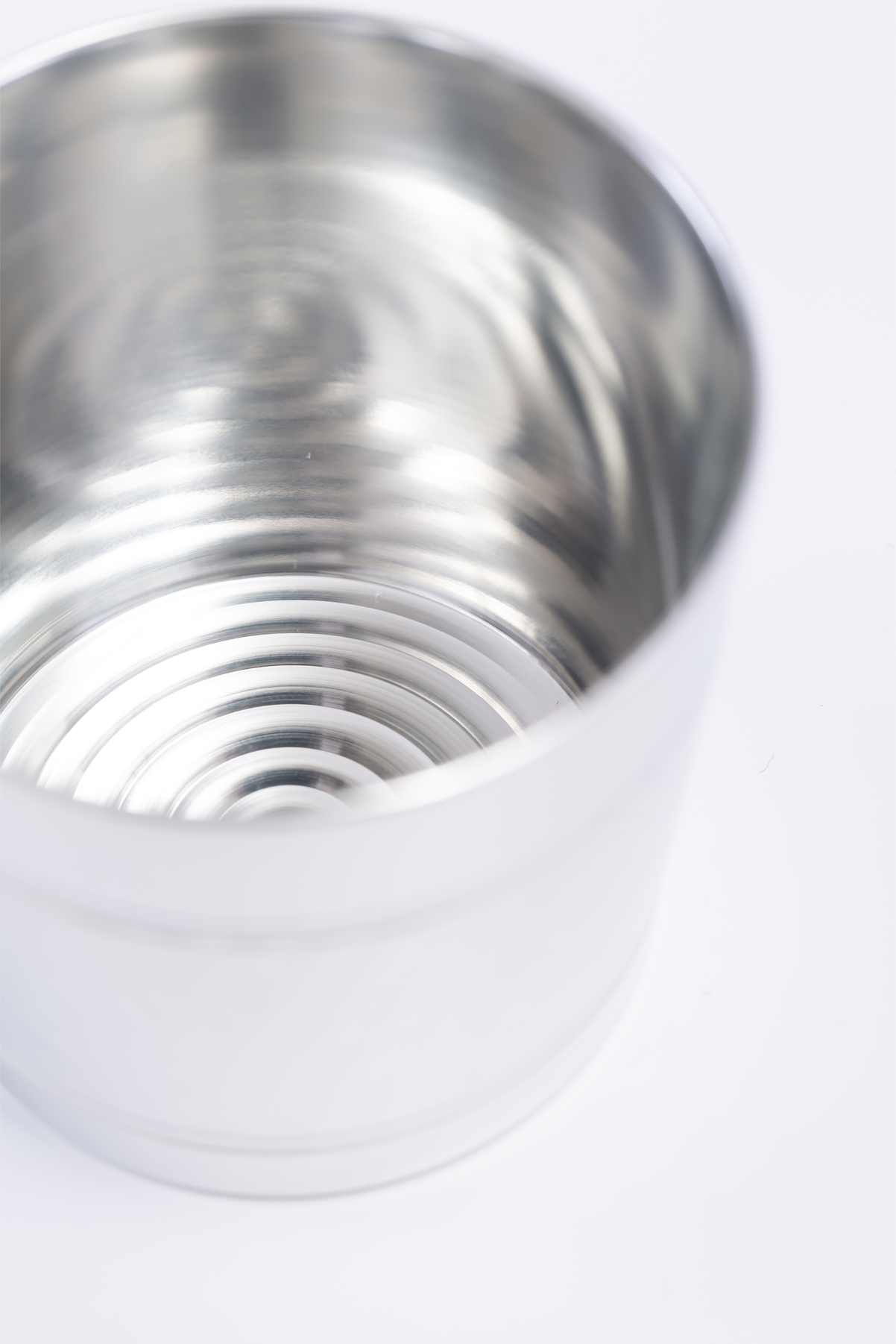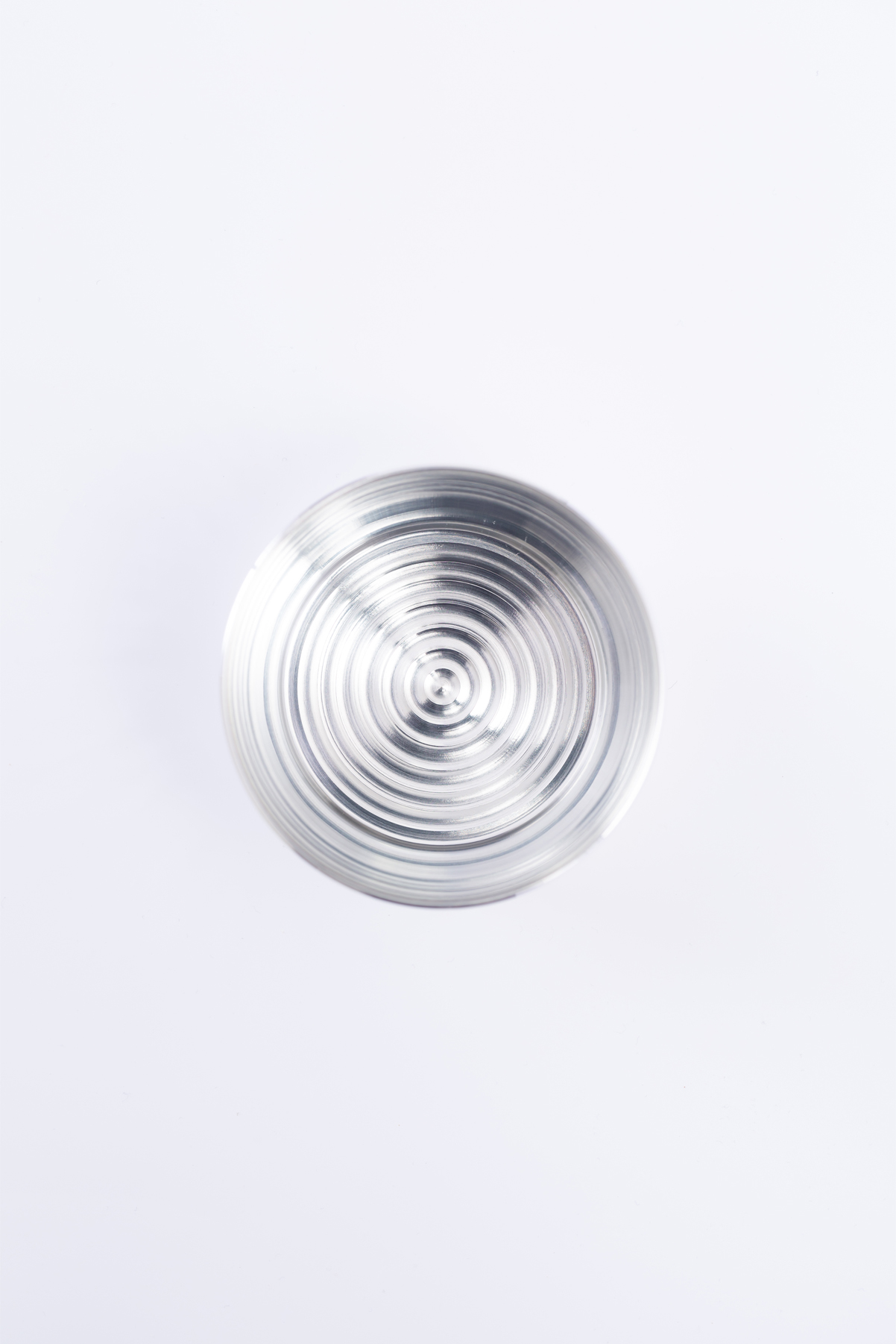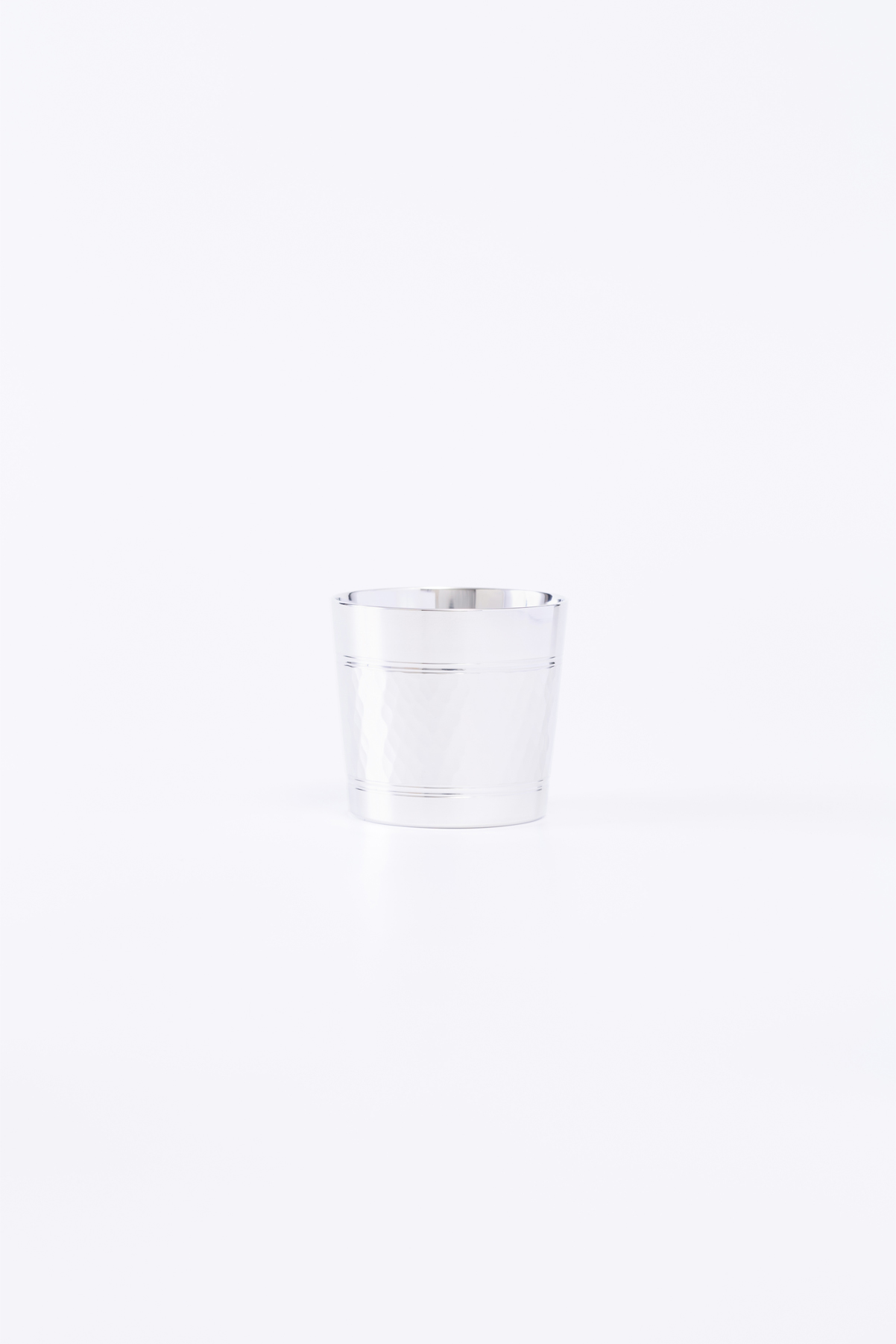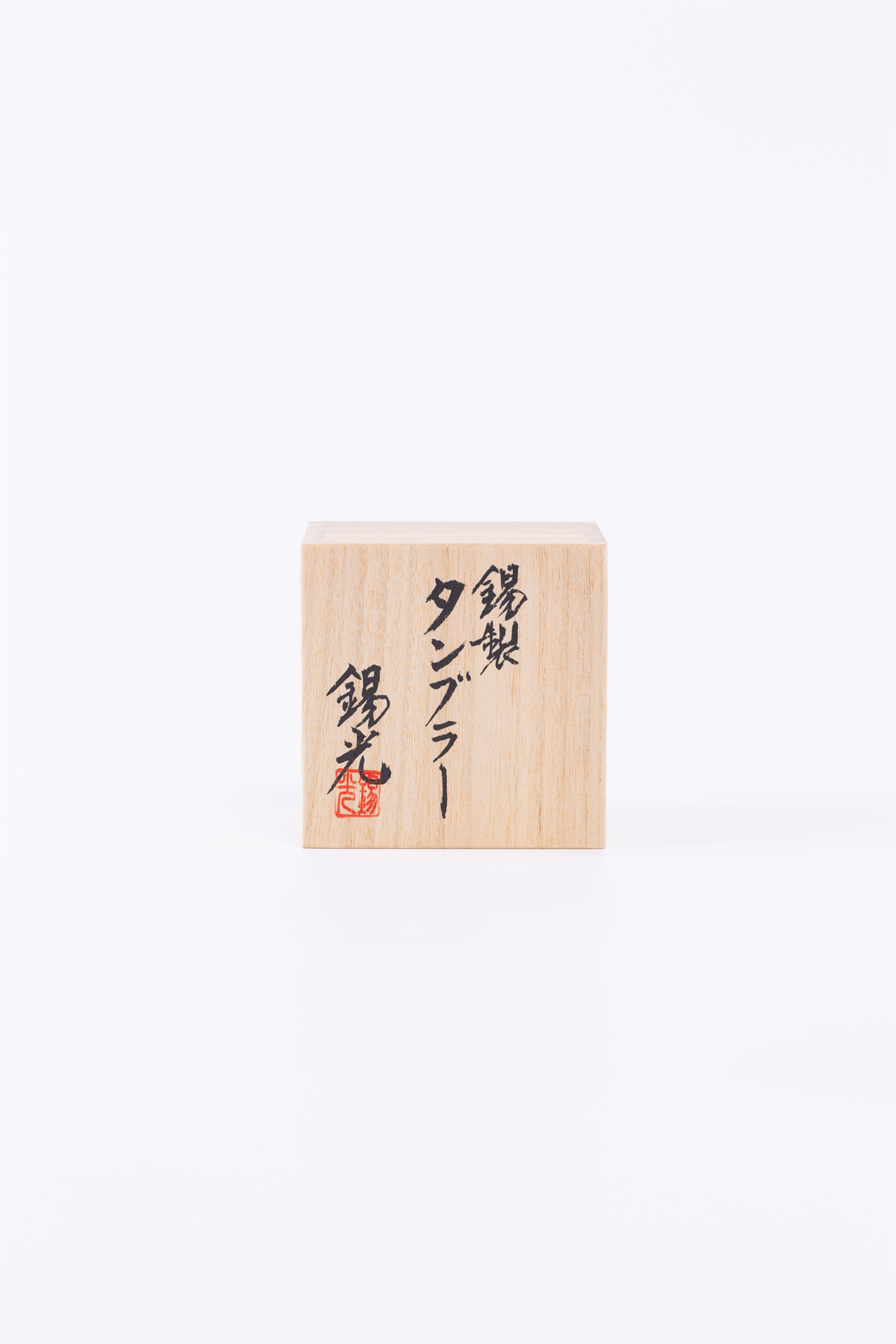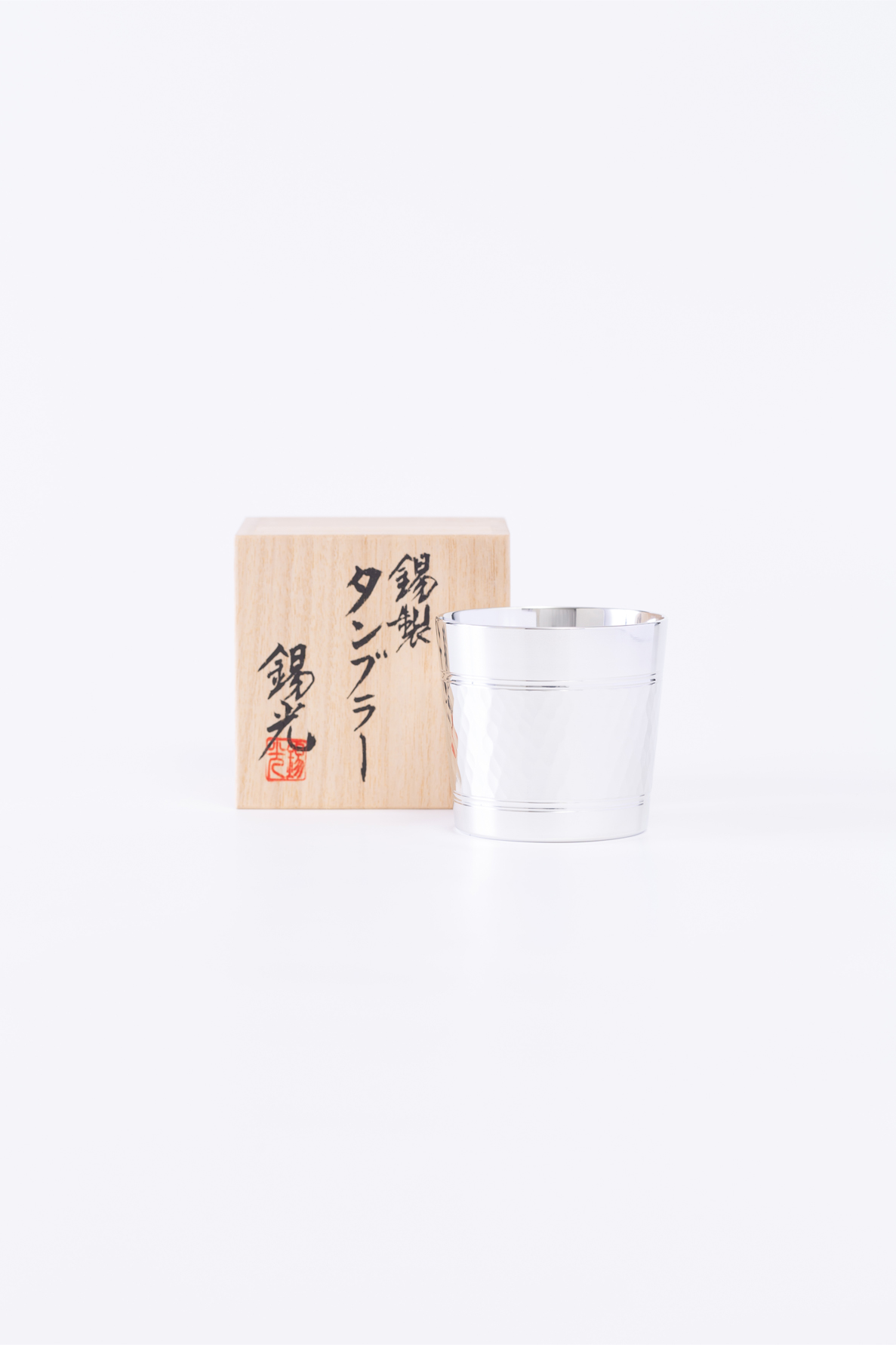 Many drinking enthusiasts would state that when
drinking an alcoholic beverage from a tin-bowl,
it will taste mellow and smooth.
The "Tumbler old fashioned 9 oz 'tsuchime'"
was created by Mr. Keiichi Nakamura,
second generation craftsman of "SUZUKOU pewter"
as a drinking vessel to fully enjoy the charm of such tin.
If you take the tumbler in your hand it feels quite heavy.
This is in response to enthusiasts
that asked for a heavier tumbler.
While the standard thickness is 1.5 mm to 2 mm,
this cup has a thickness of about 3 mm.
As the added thickness improves the already good cold insulation,
putting ice into the cup will chill the drink extra fast.
The tin-ware is crafted with a mould,
and any roughness on the surface and
slight distortion is evened out with
a tool called "Kanna" (hand plane),
and finally trimmed into form on the potter's wheel.
Controlling the kanna is difficult,
and nowadays tin artisans using a potter's
wheel like Mr. Nakamura have become quite rare.
At the bottom of the tumbler a swirl
in the form of a circled dot can be seen.
This design adds to the charm of the tumbler.
It is also evidence of its creation
process via the potter's wheel.
Please enjoy the emerging scenery together with your beverage.
Size: φ84mm×H77mm
Materials: Tin (97%), silver, copper etc.

*The information on this site is as of December 2017.
*Sizes, colours and shapes of the actual products may differ slightly as they are handmade.
*Product specifications and suggested retail prices may change without prior notice. Prices shown are all tax exclusive suggested retail prices.