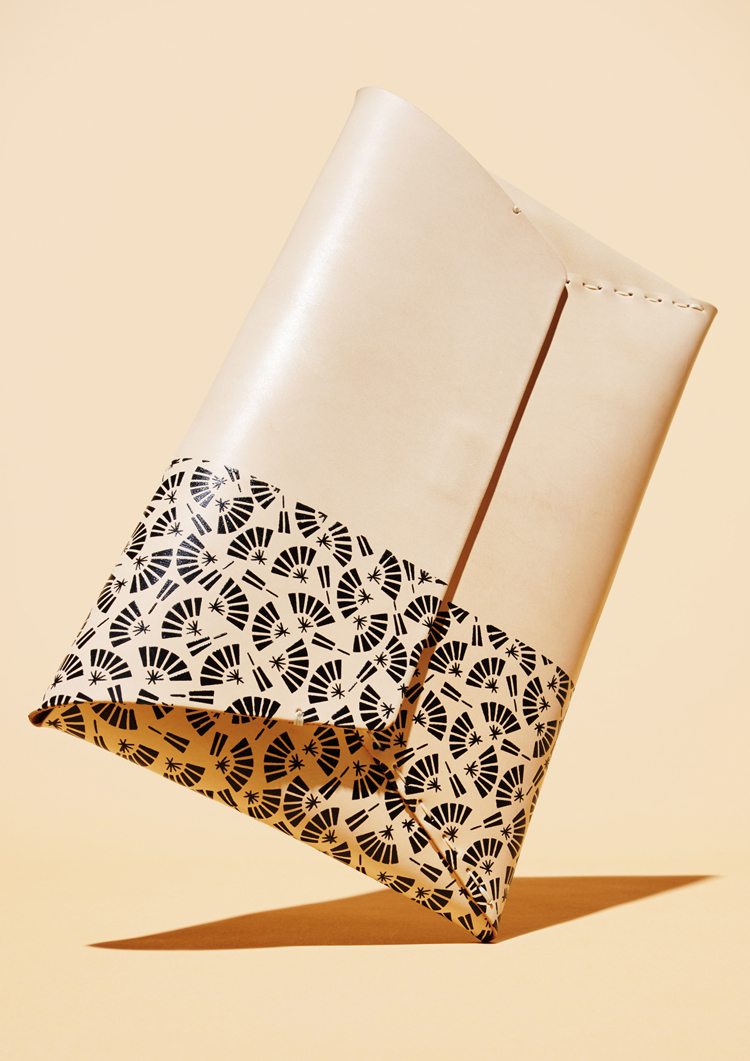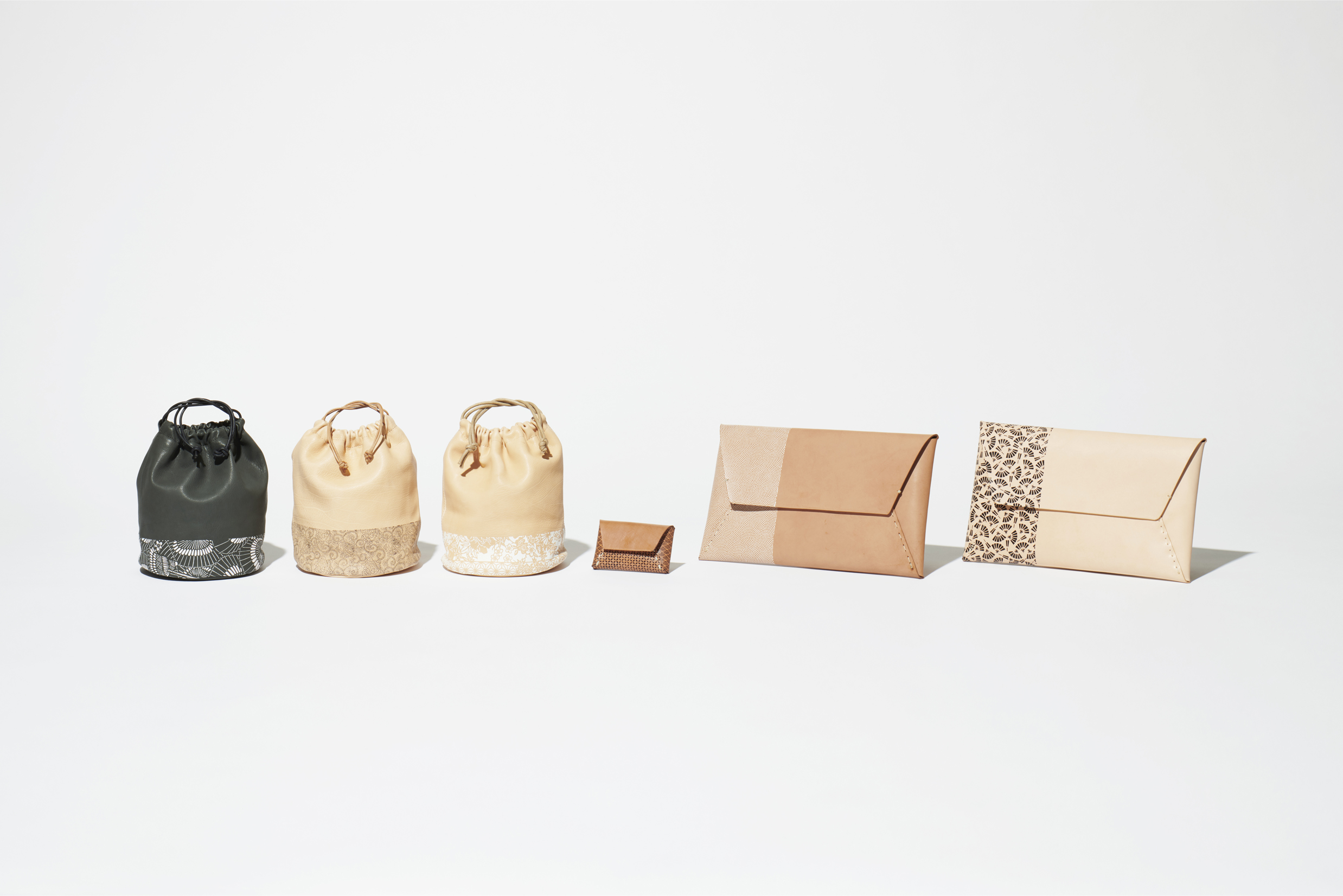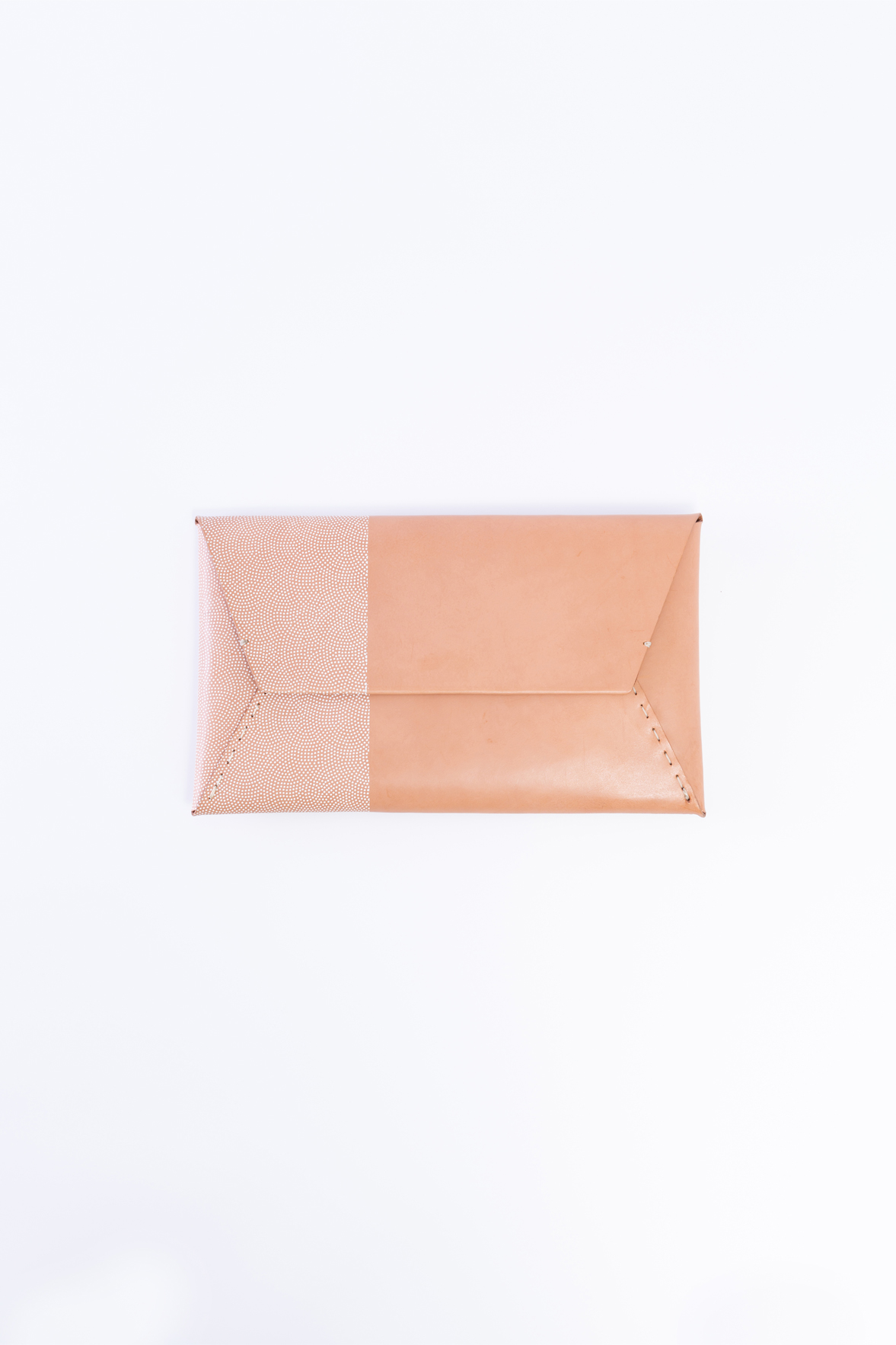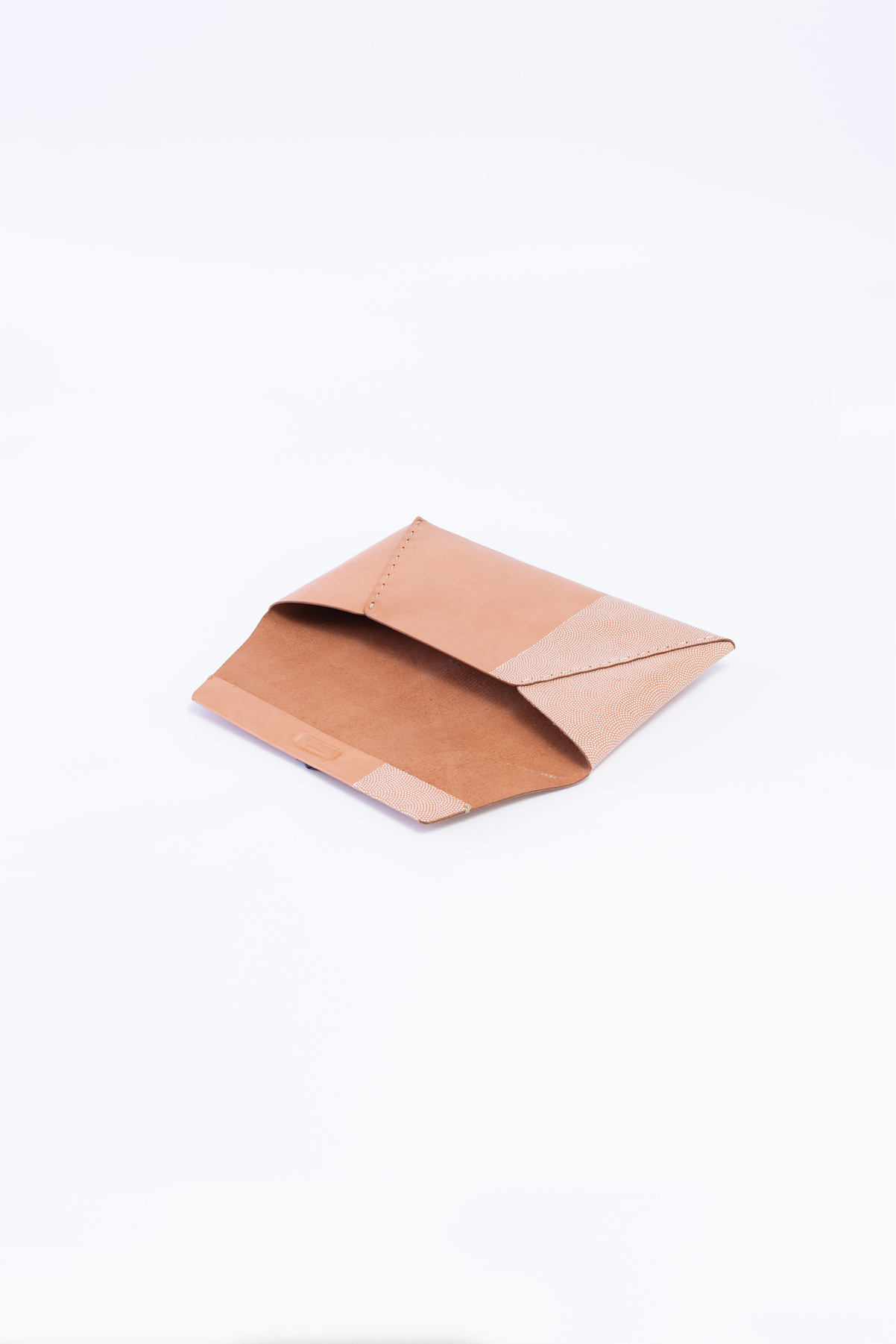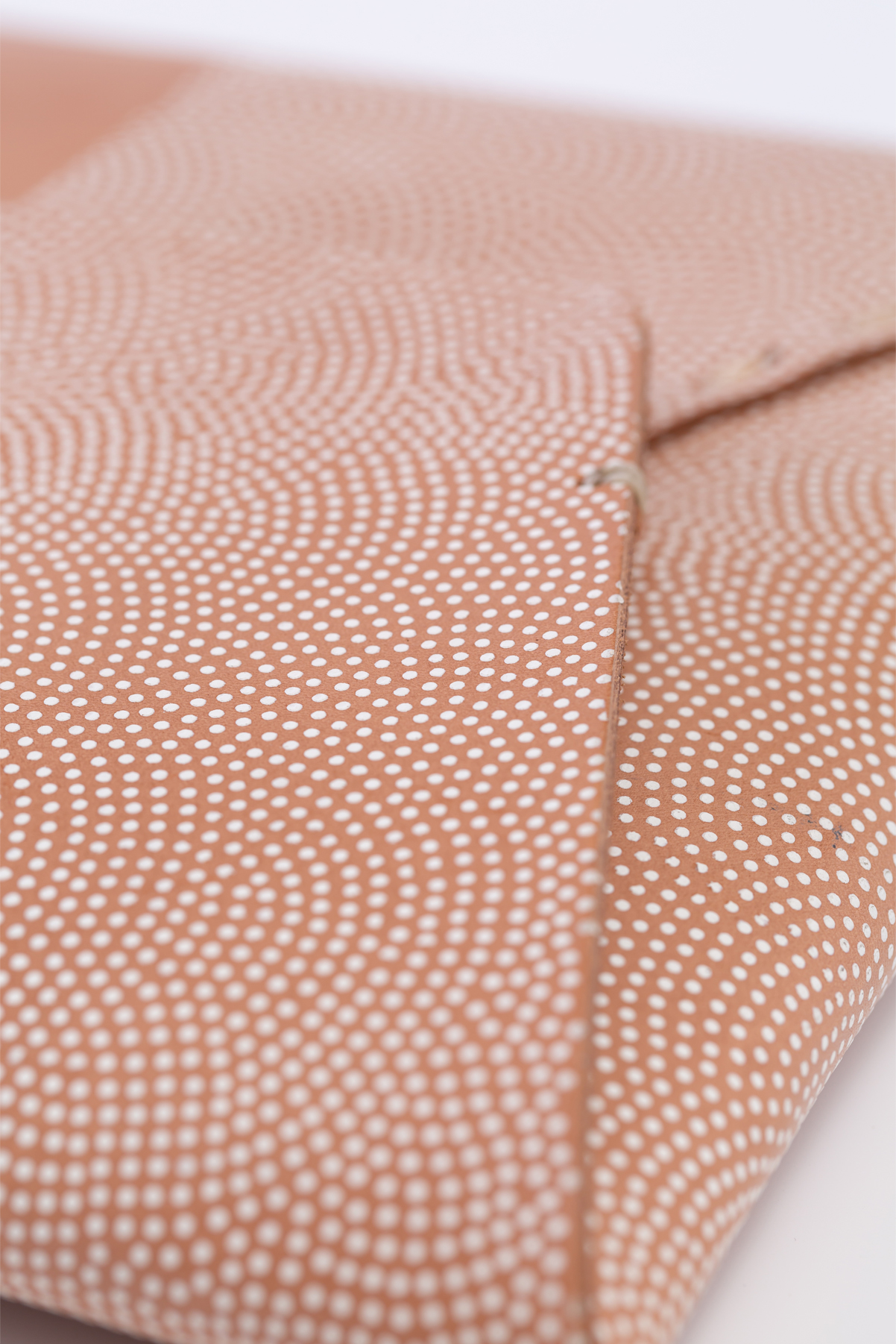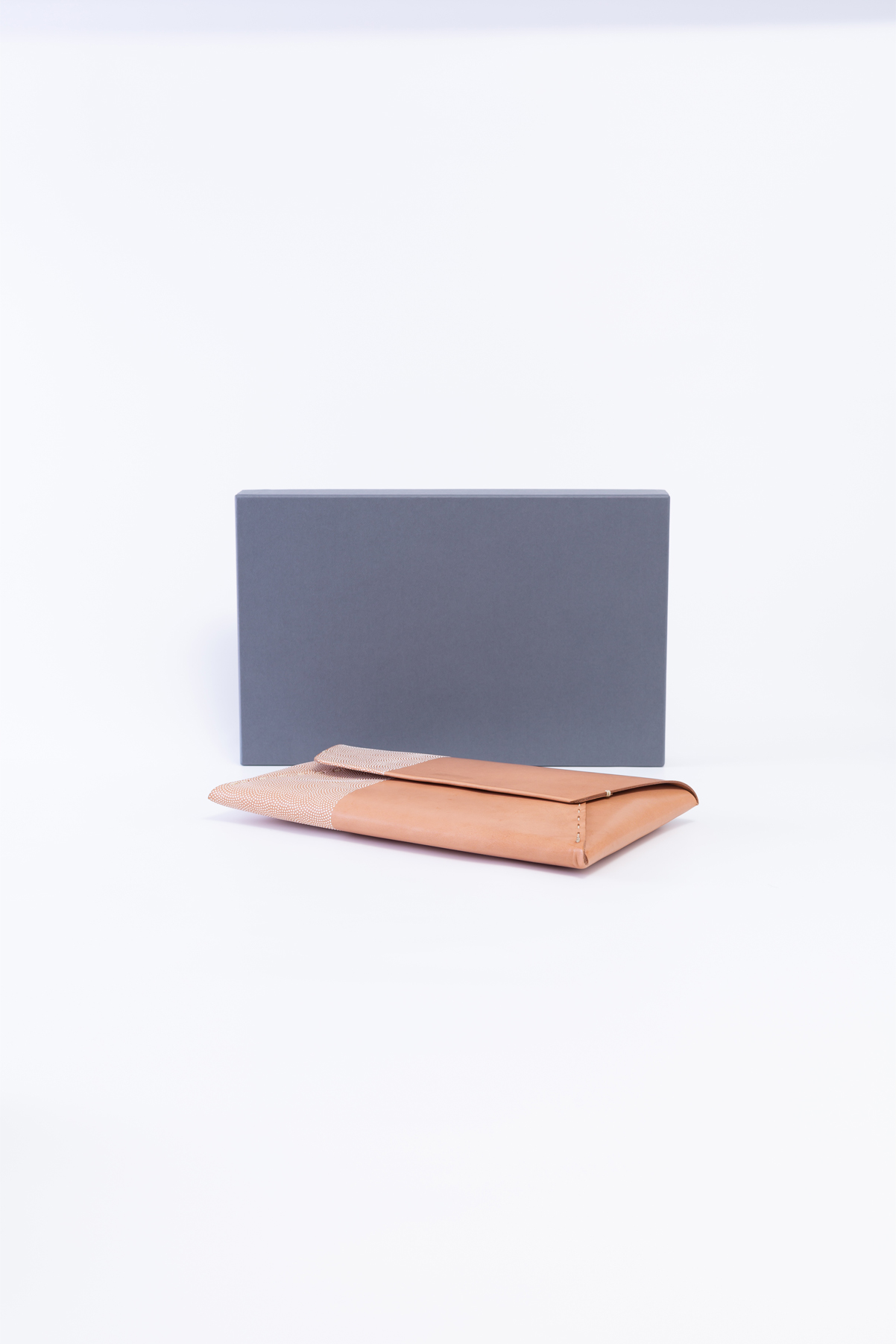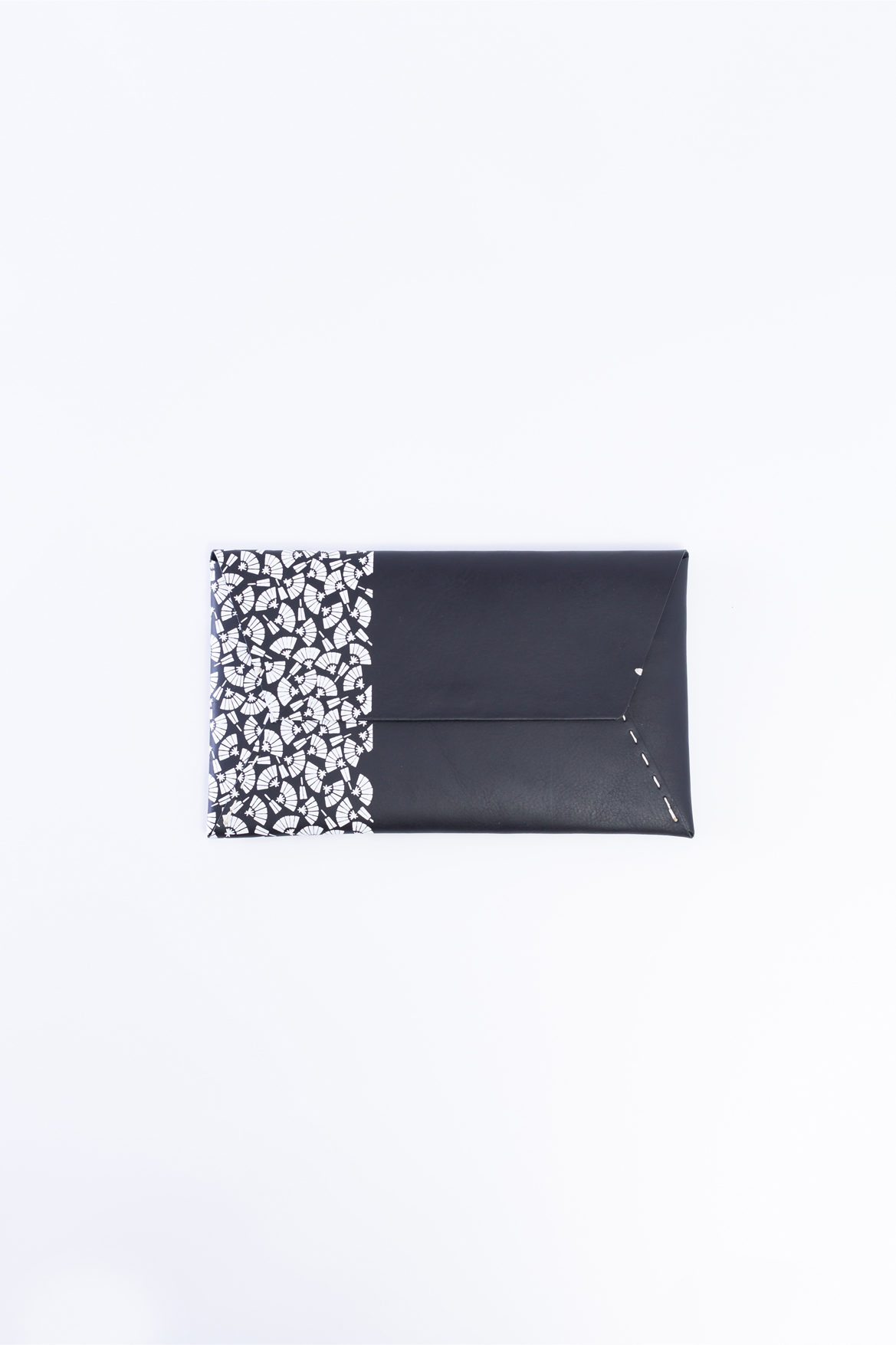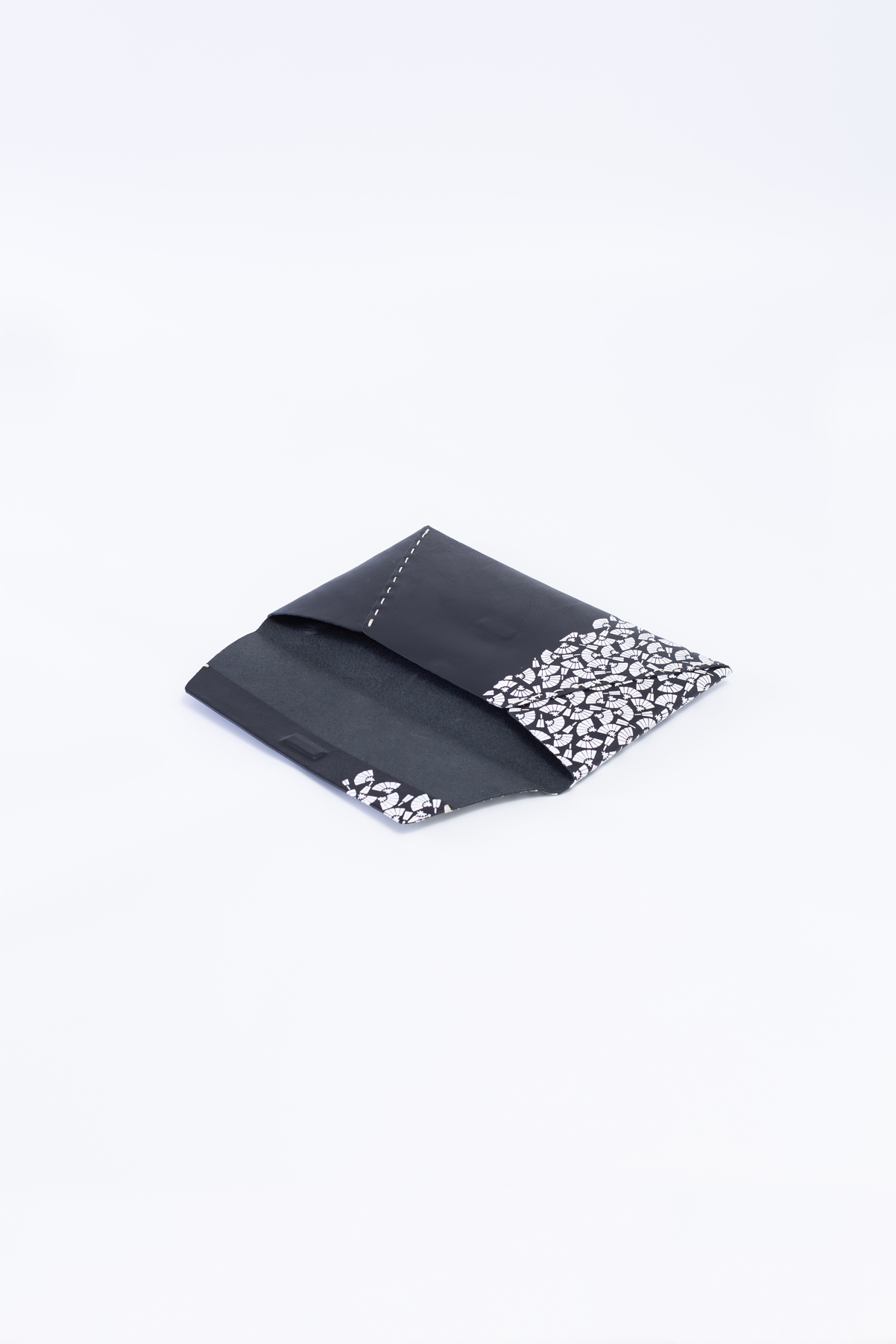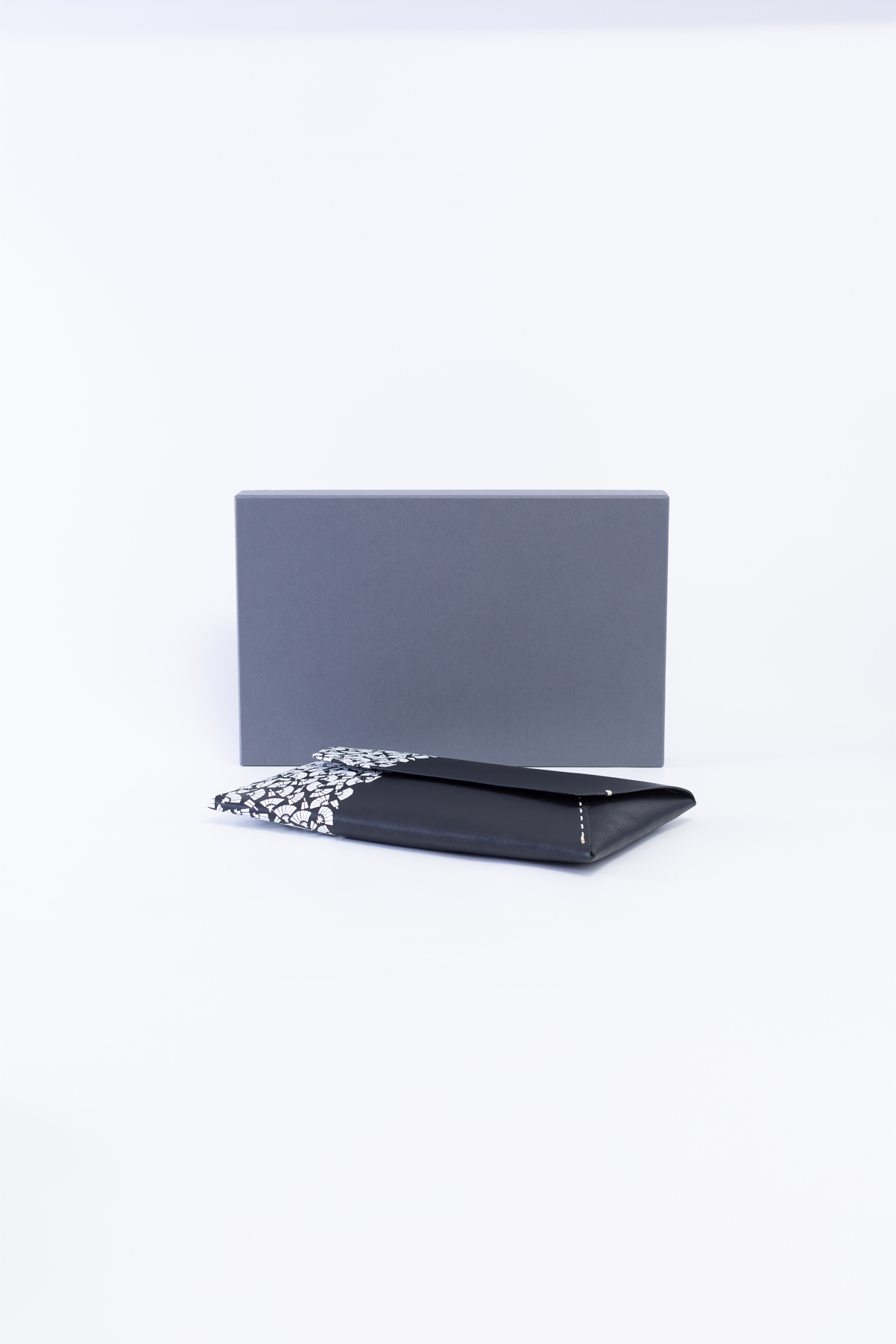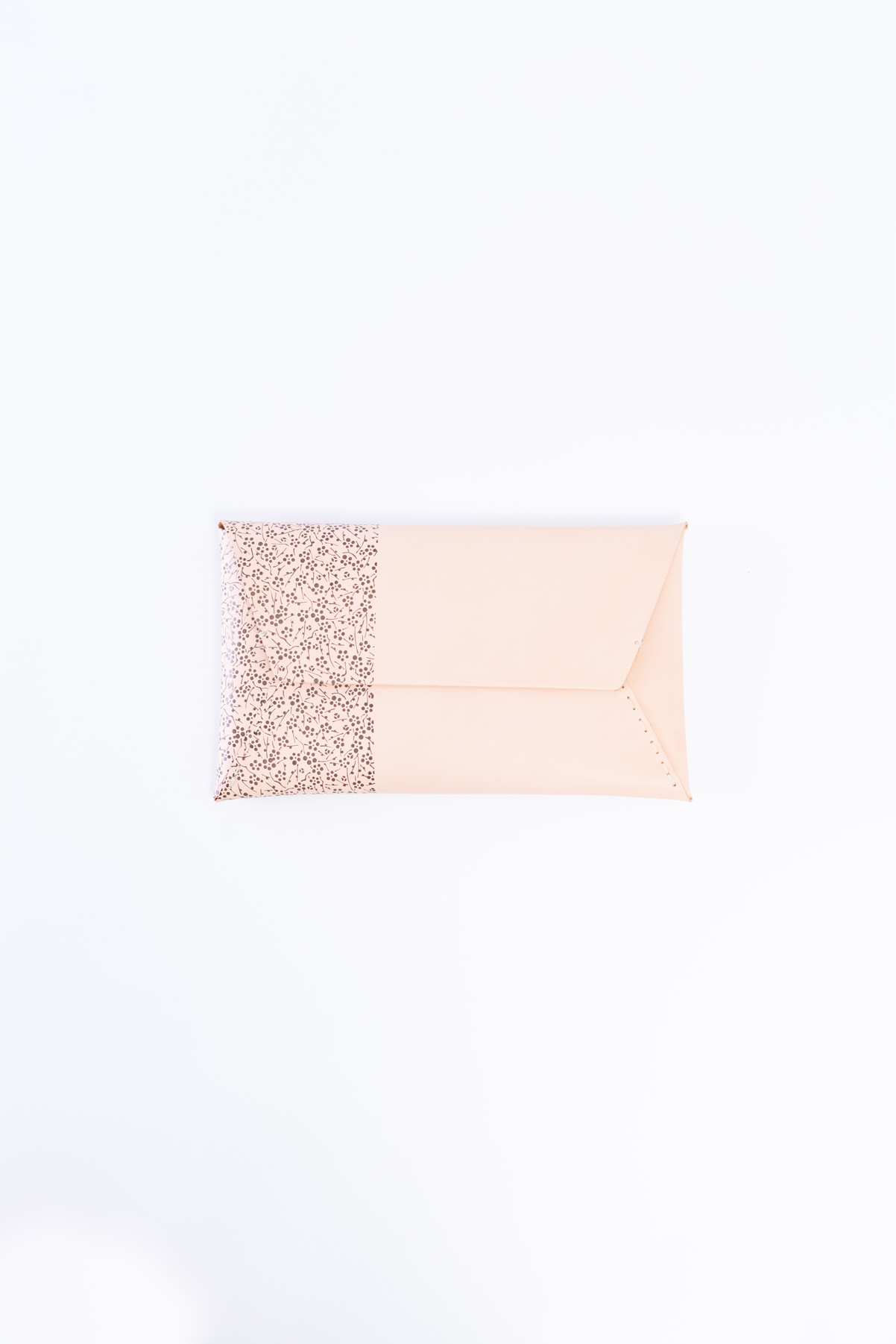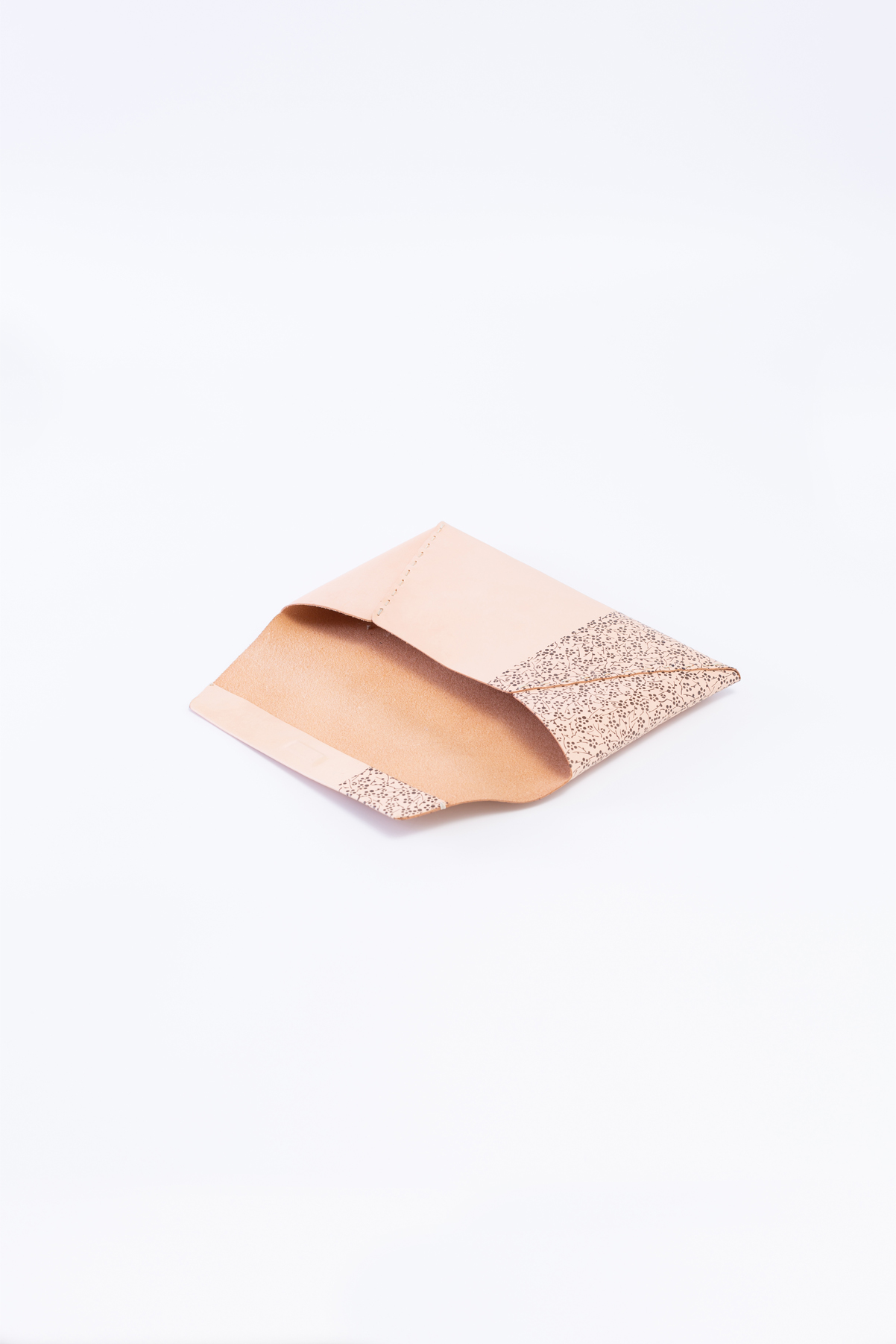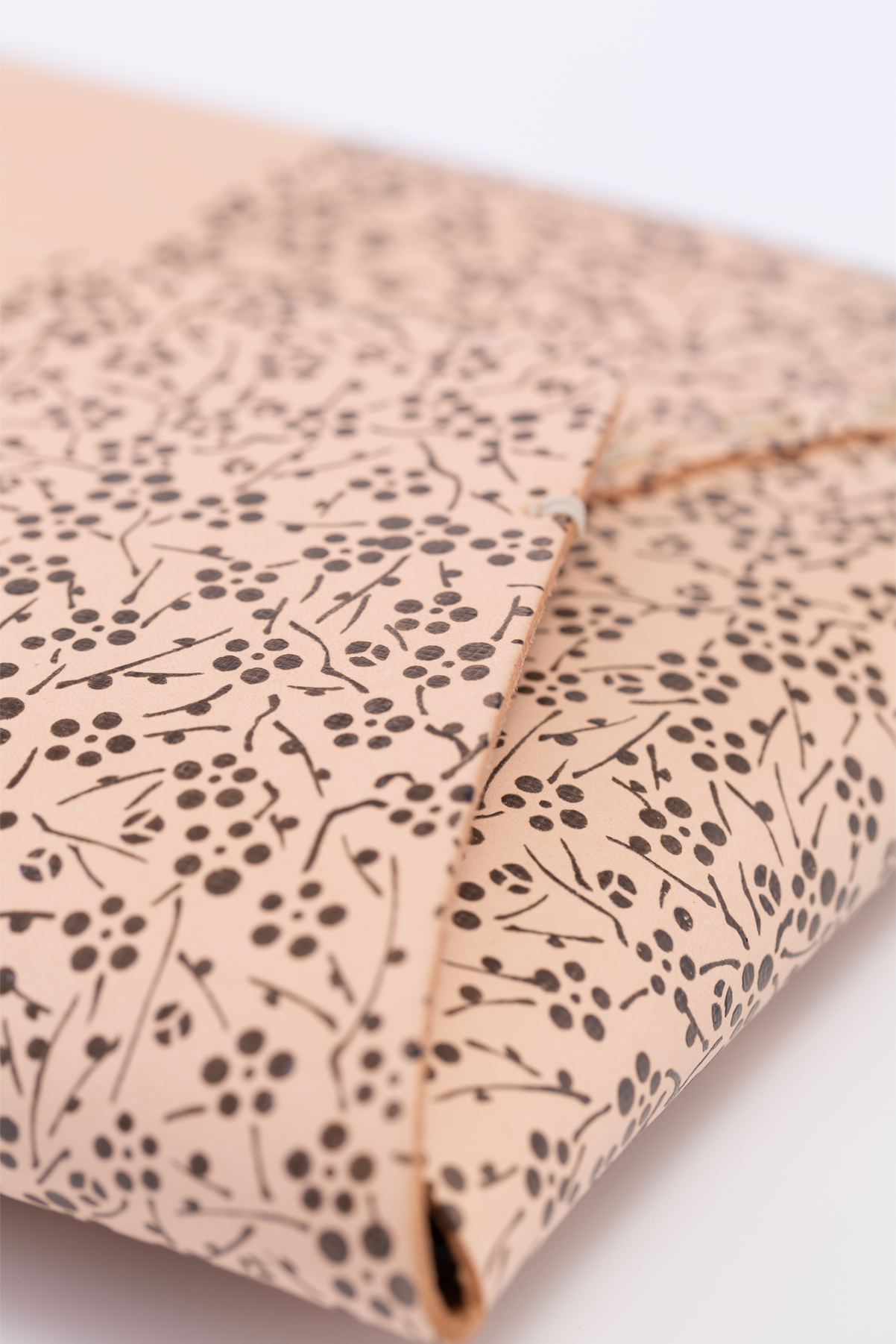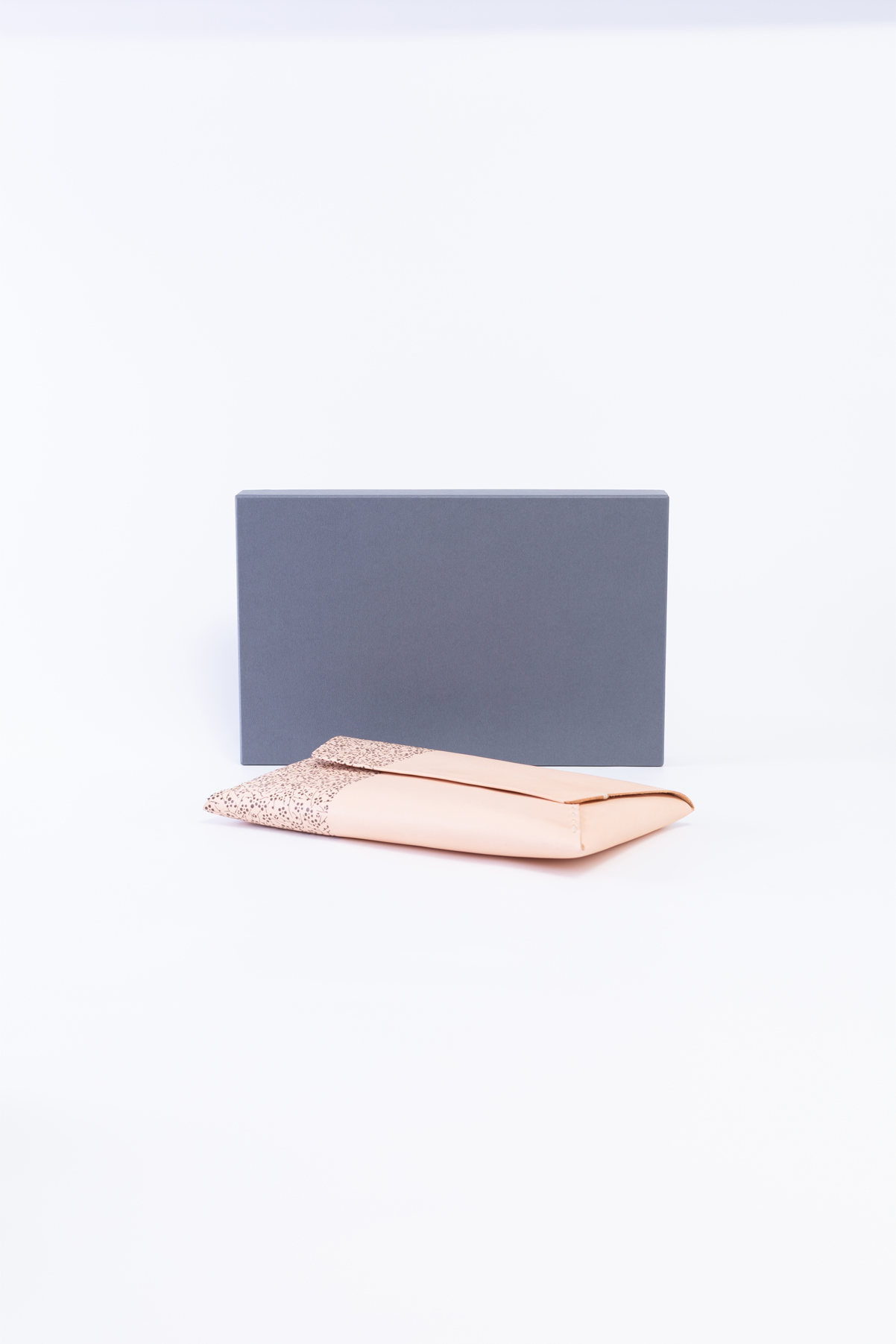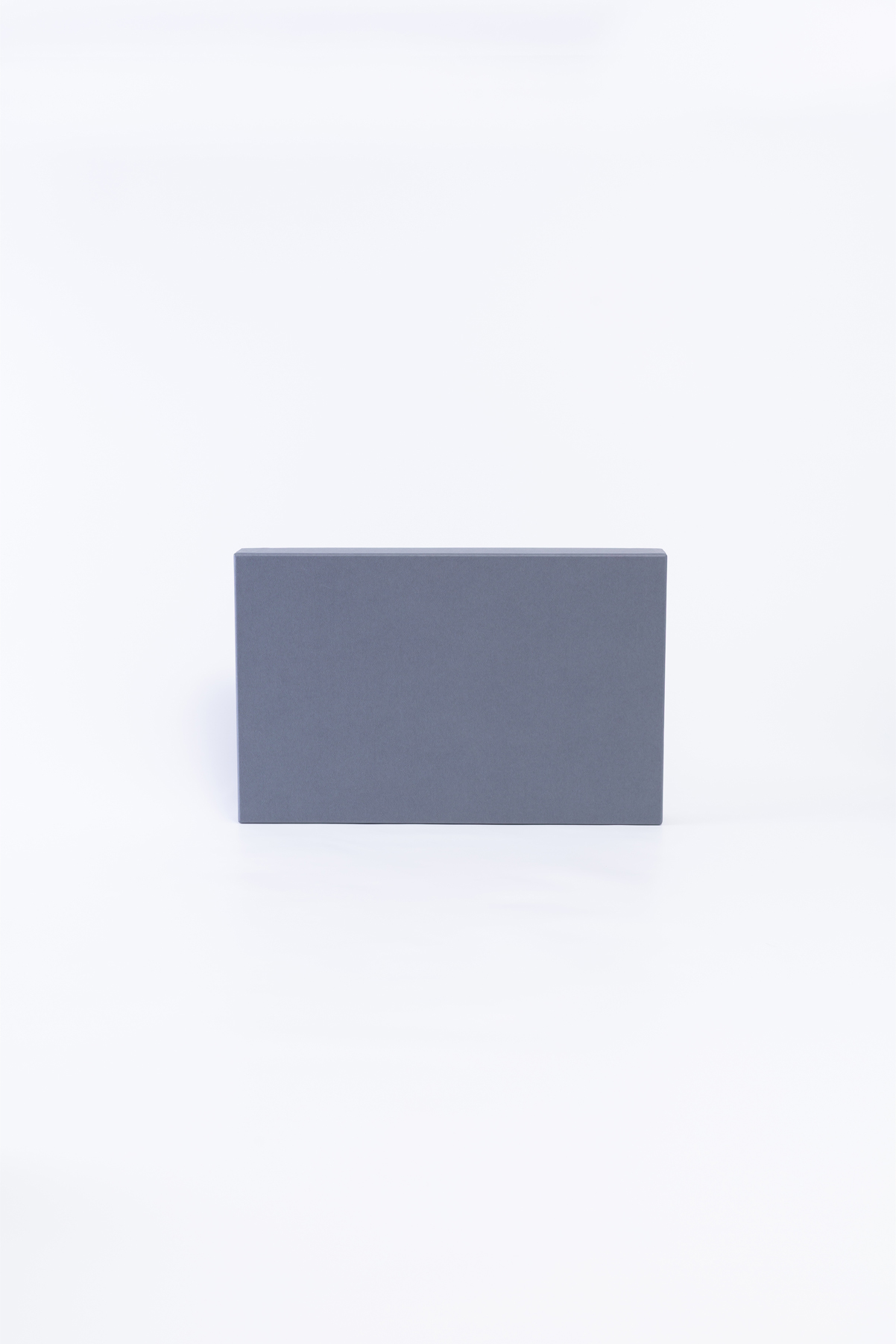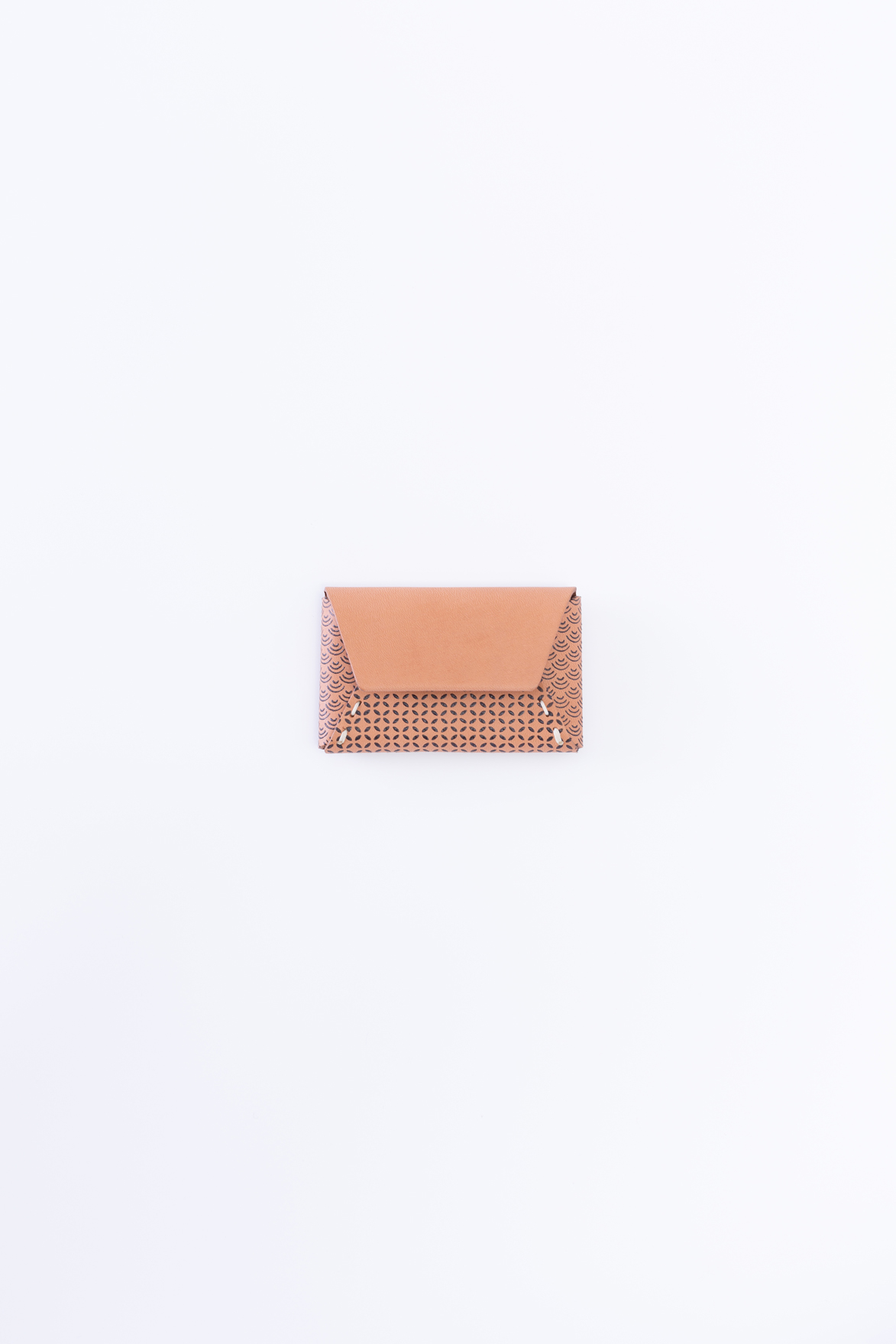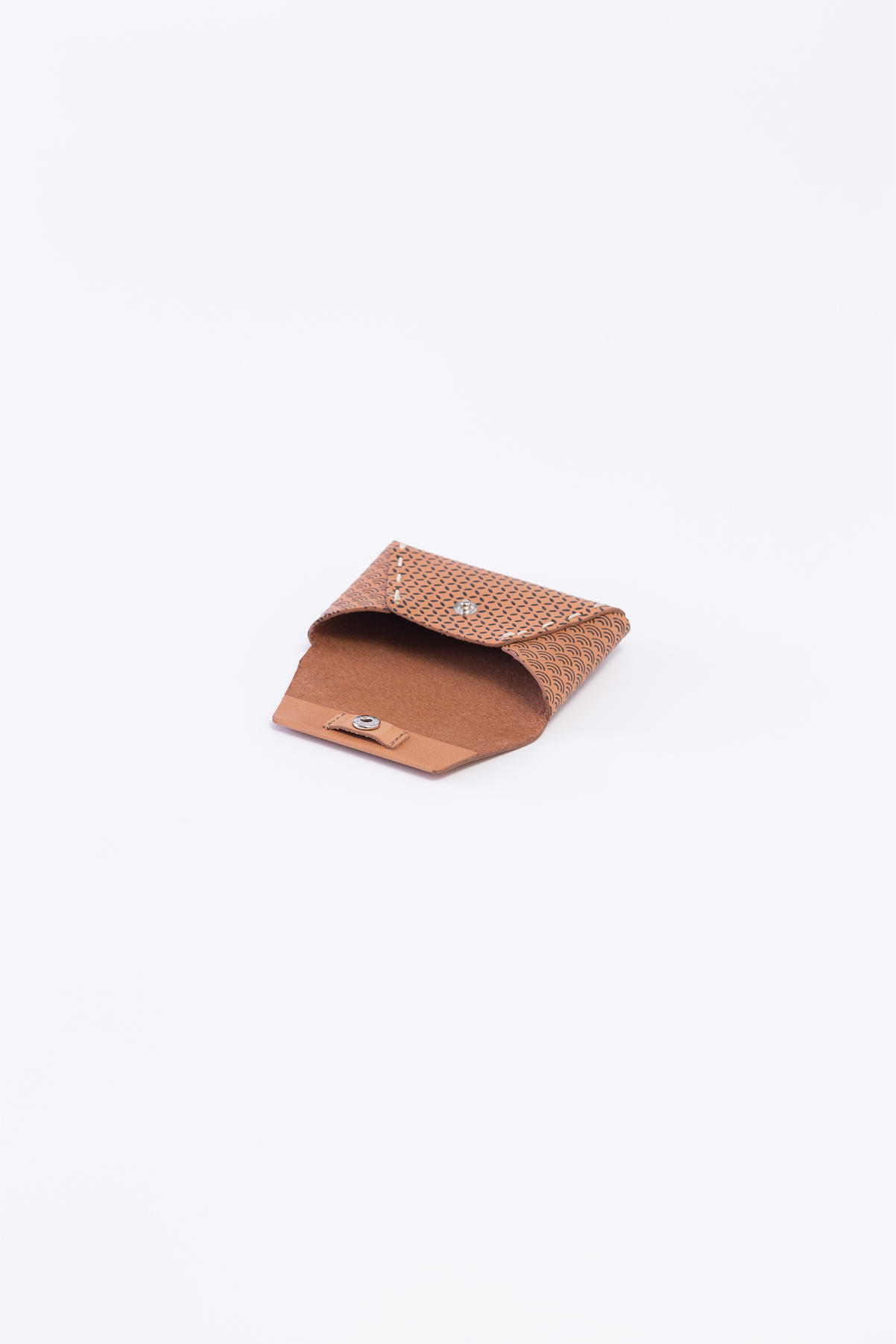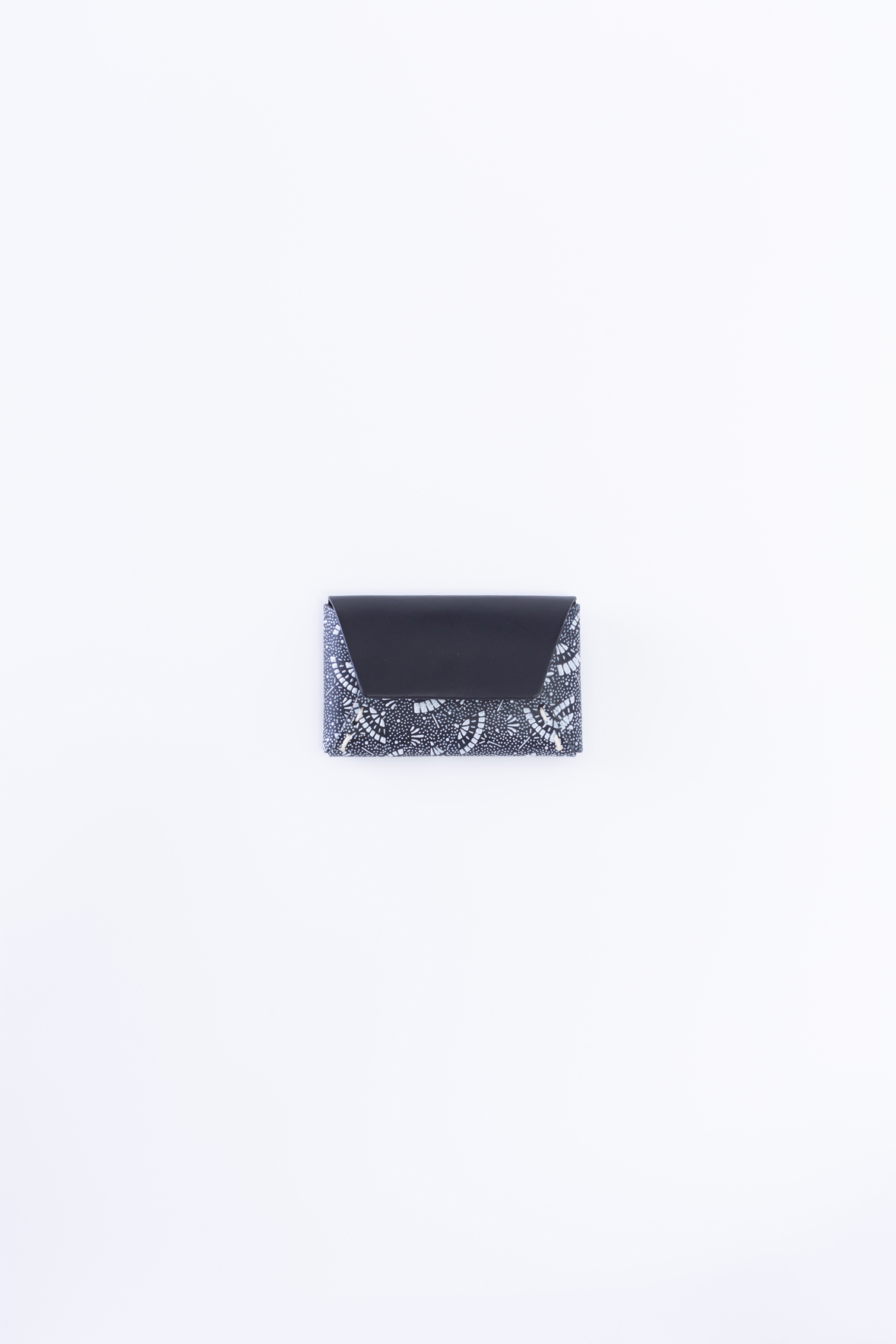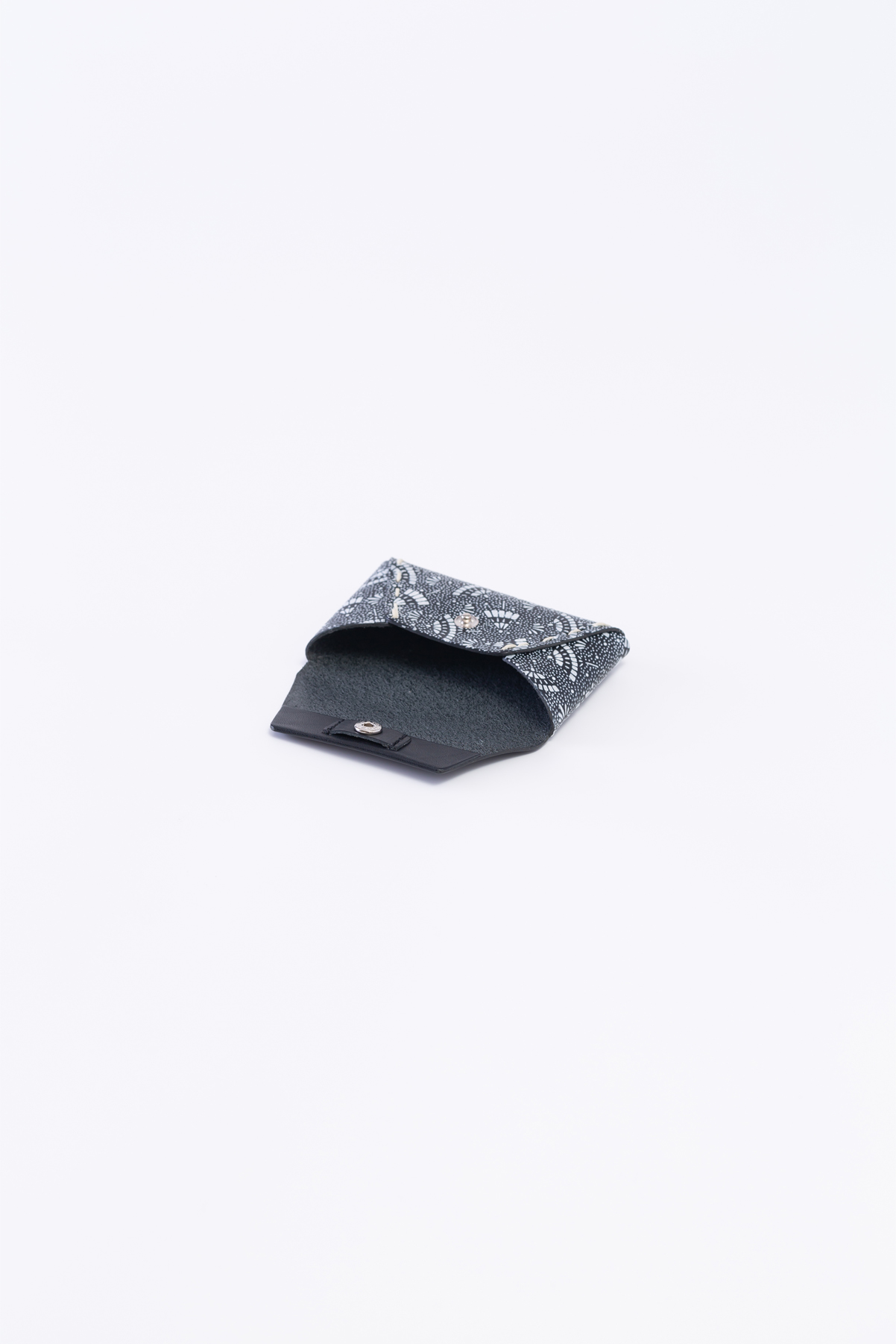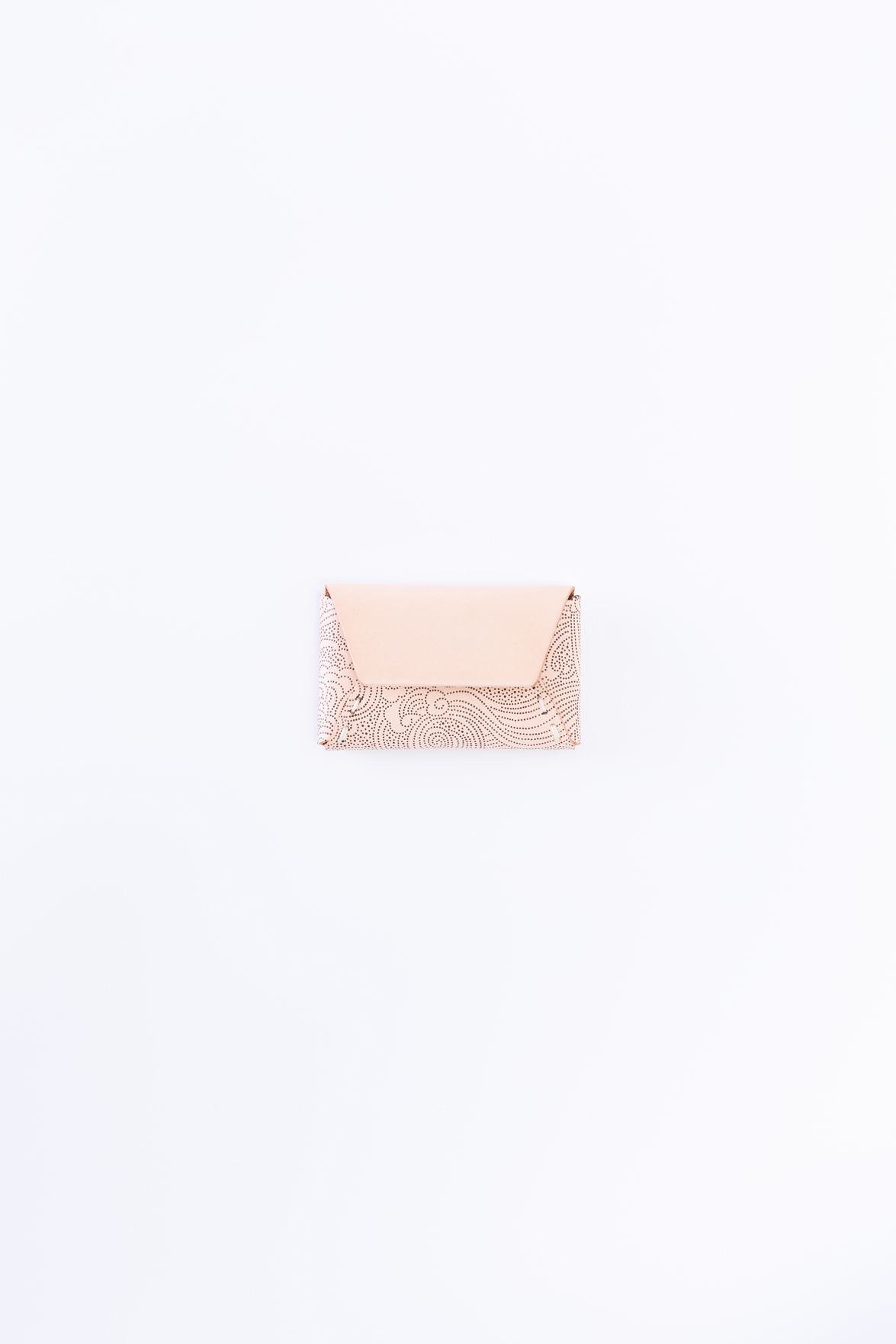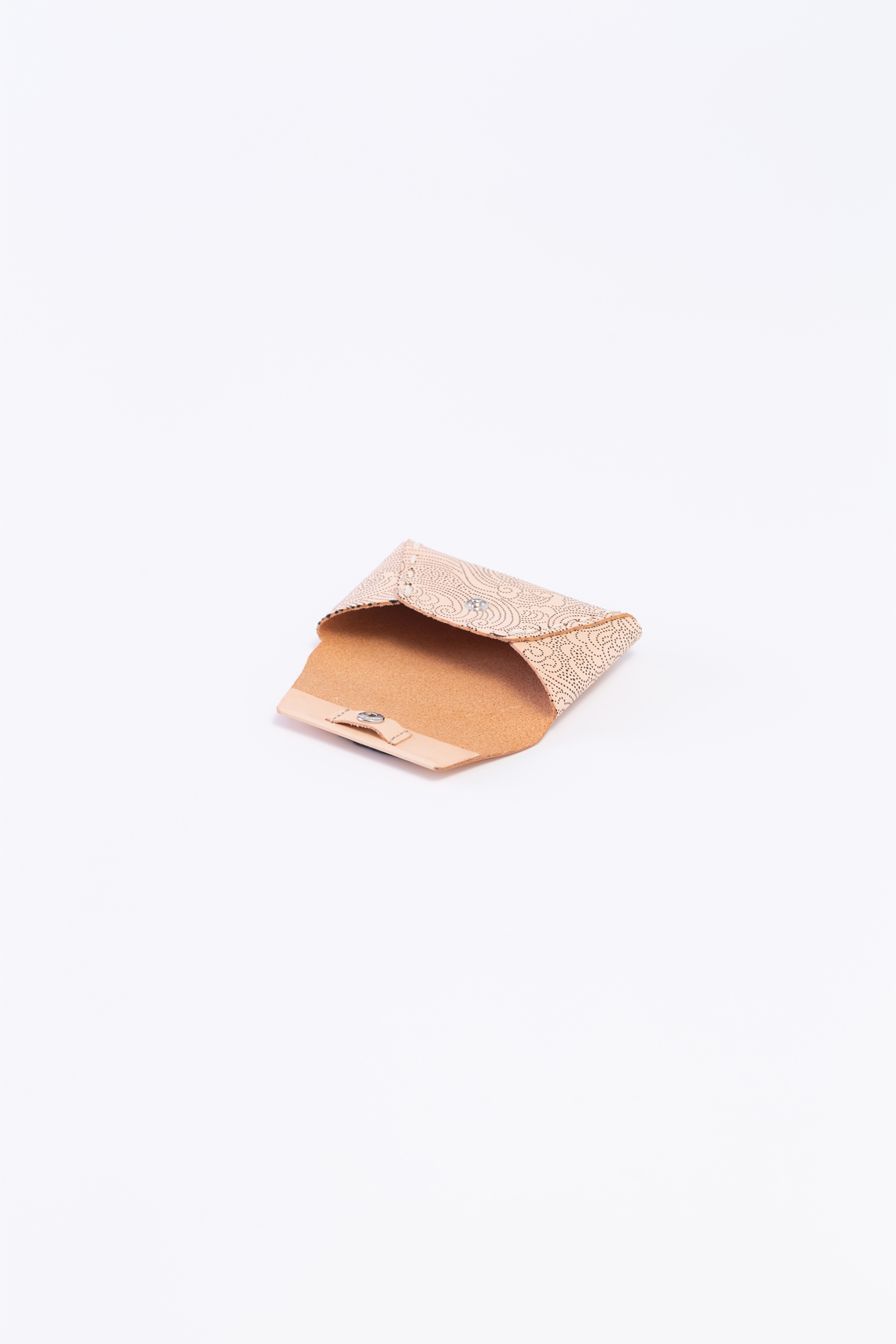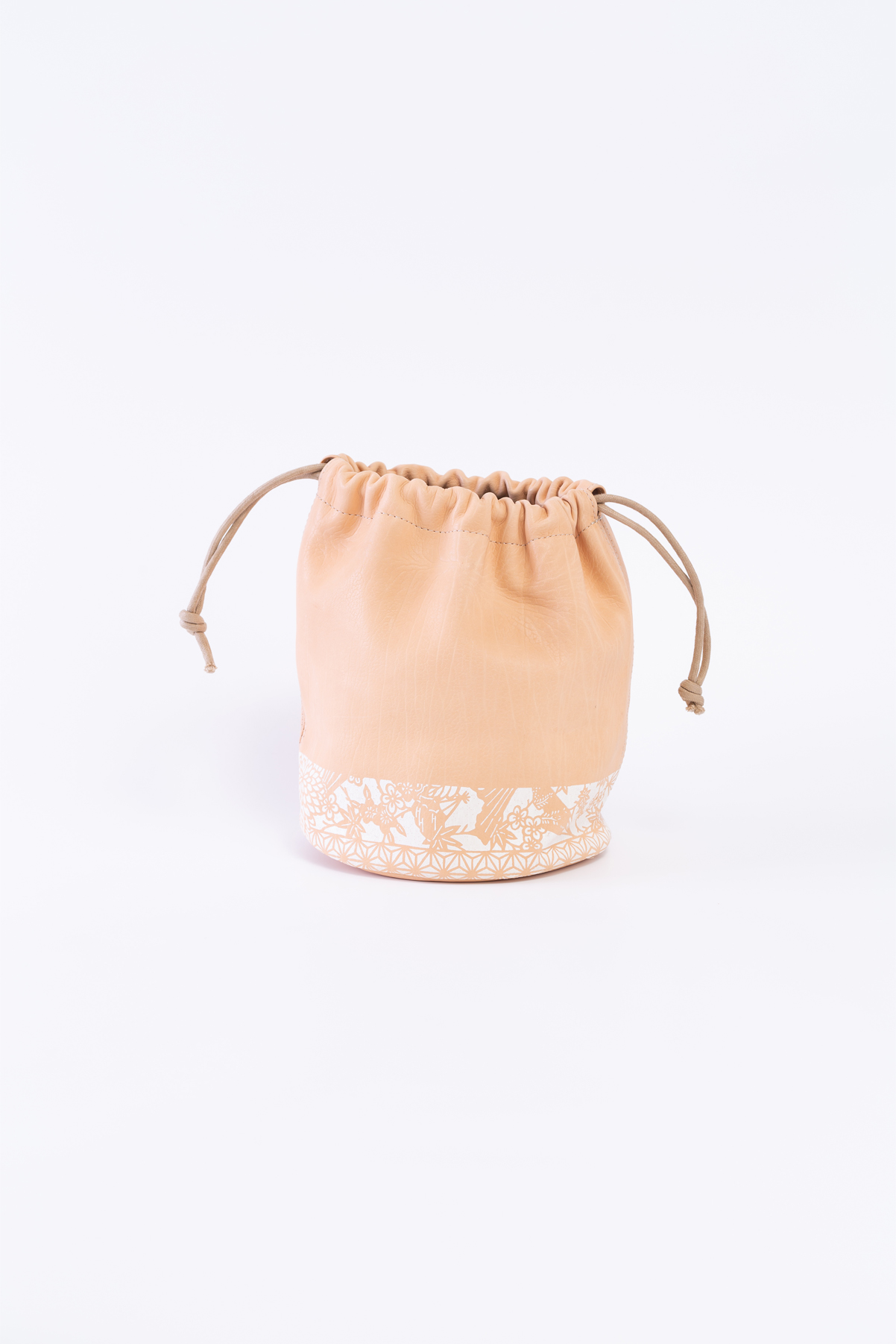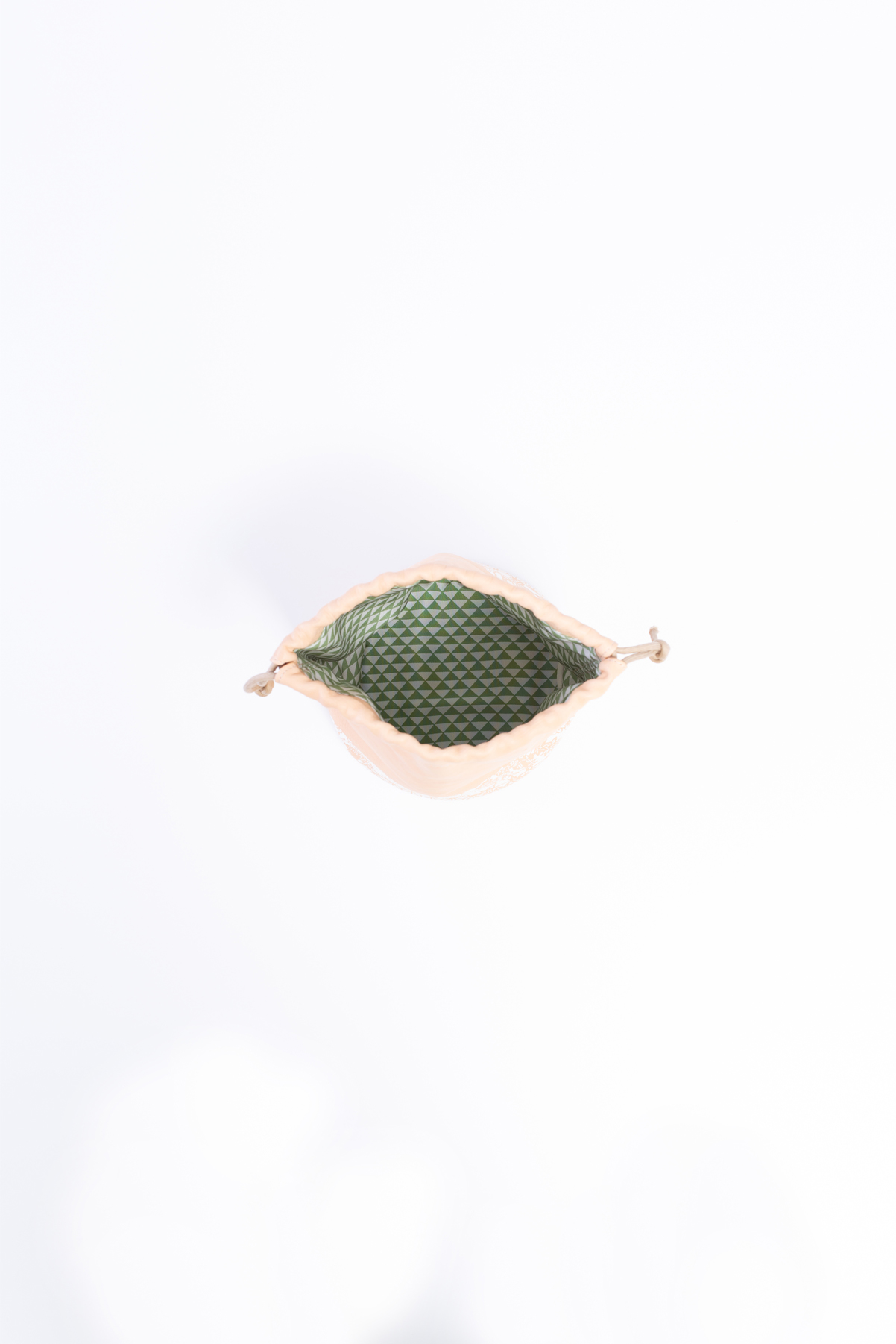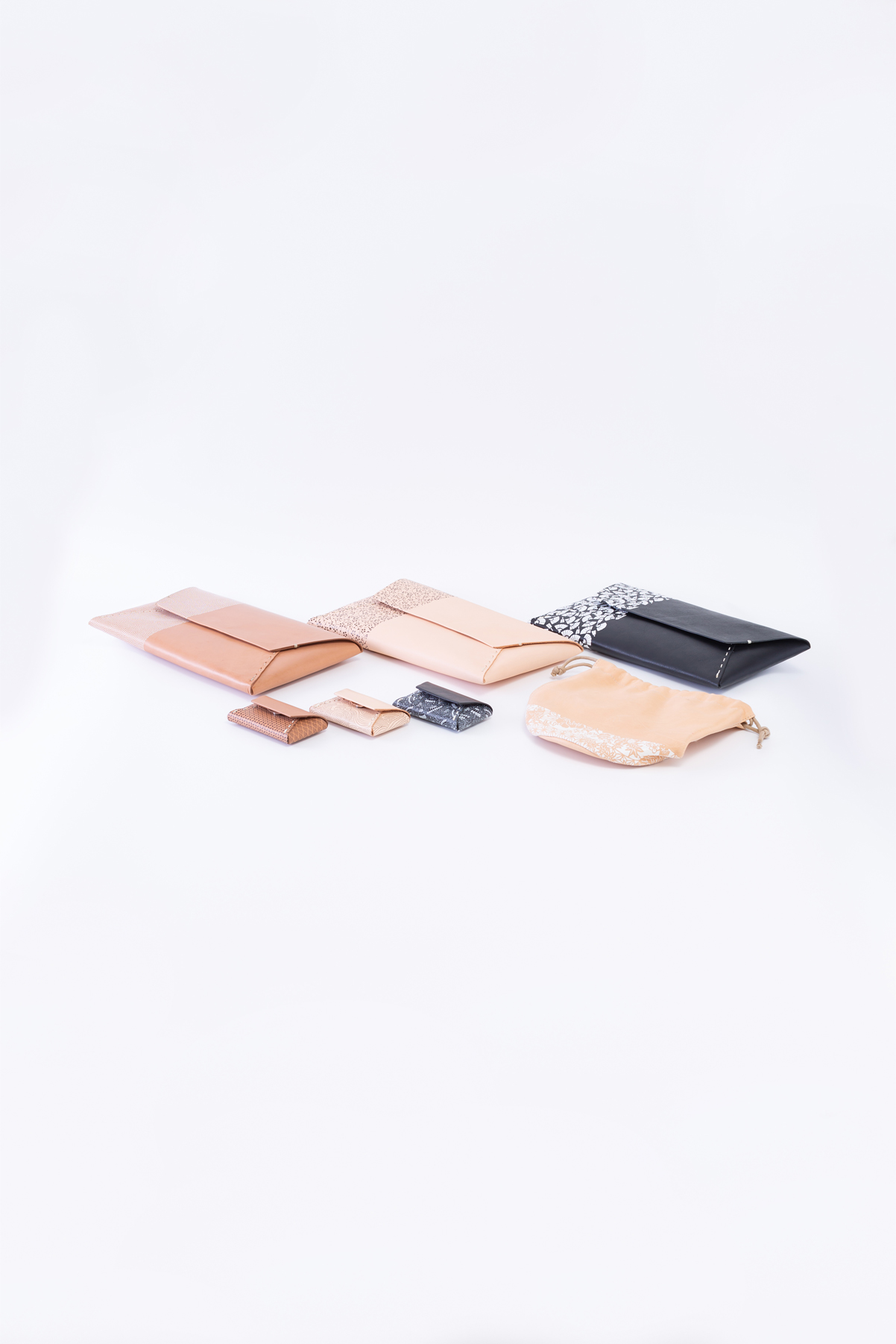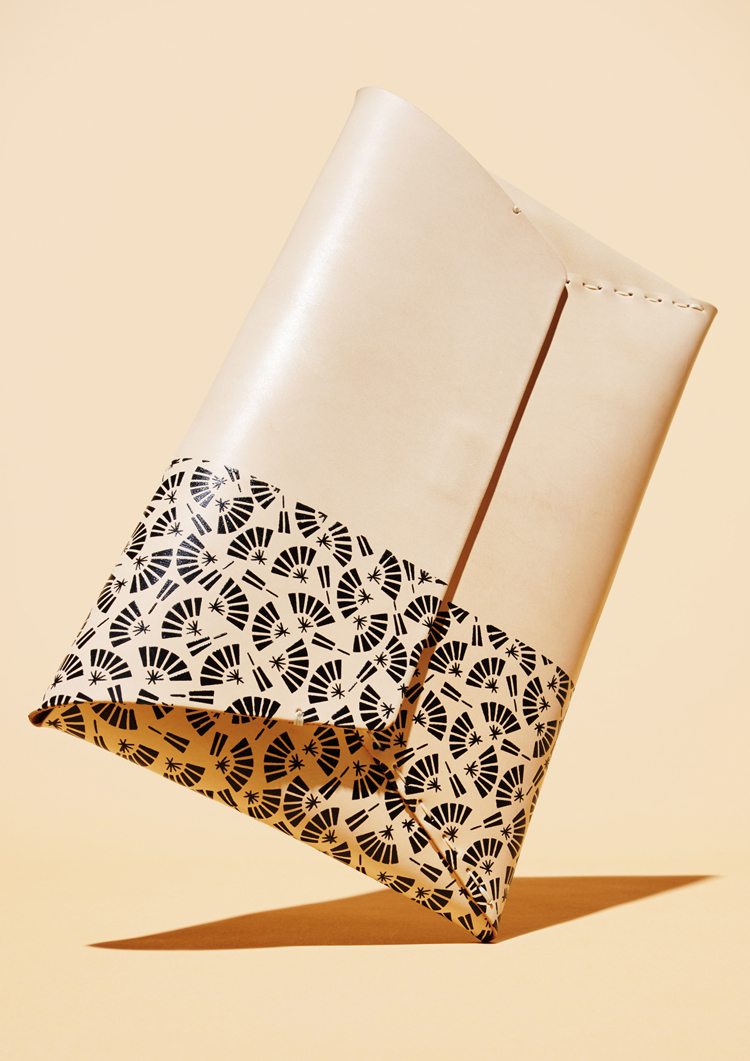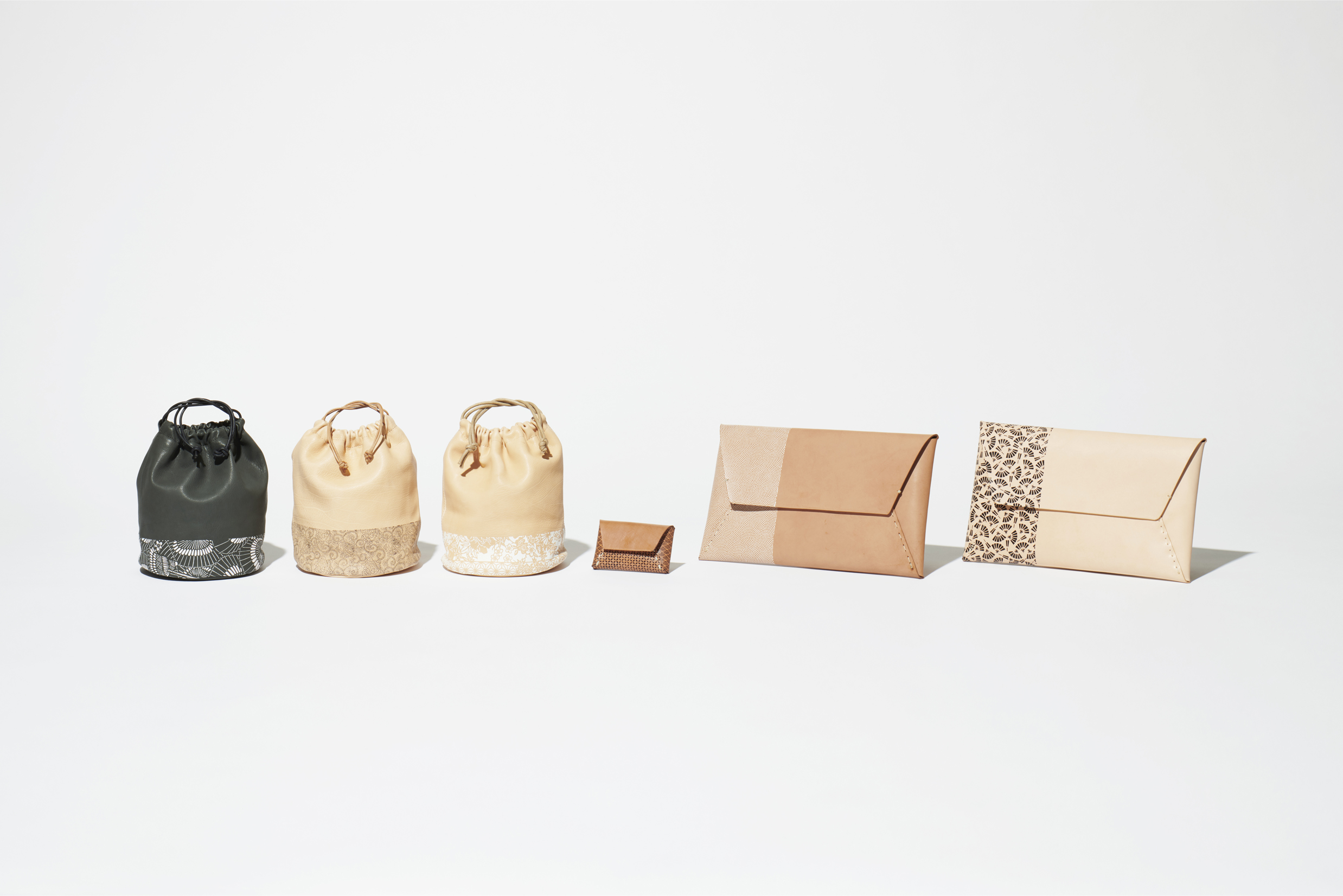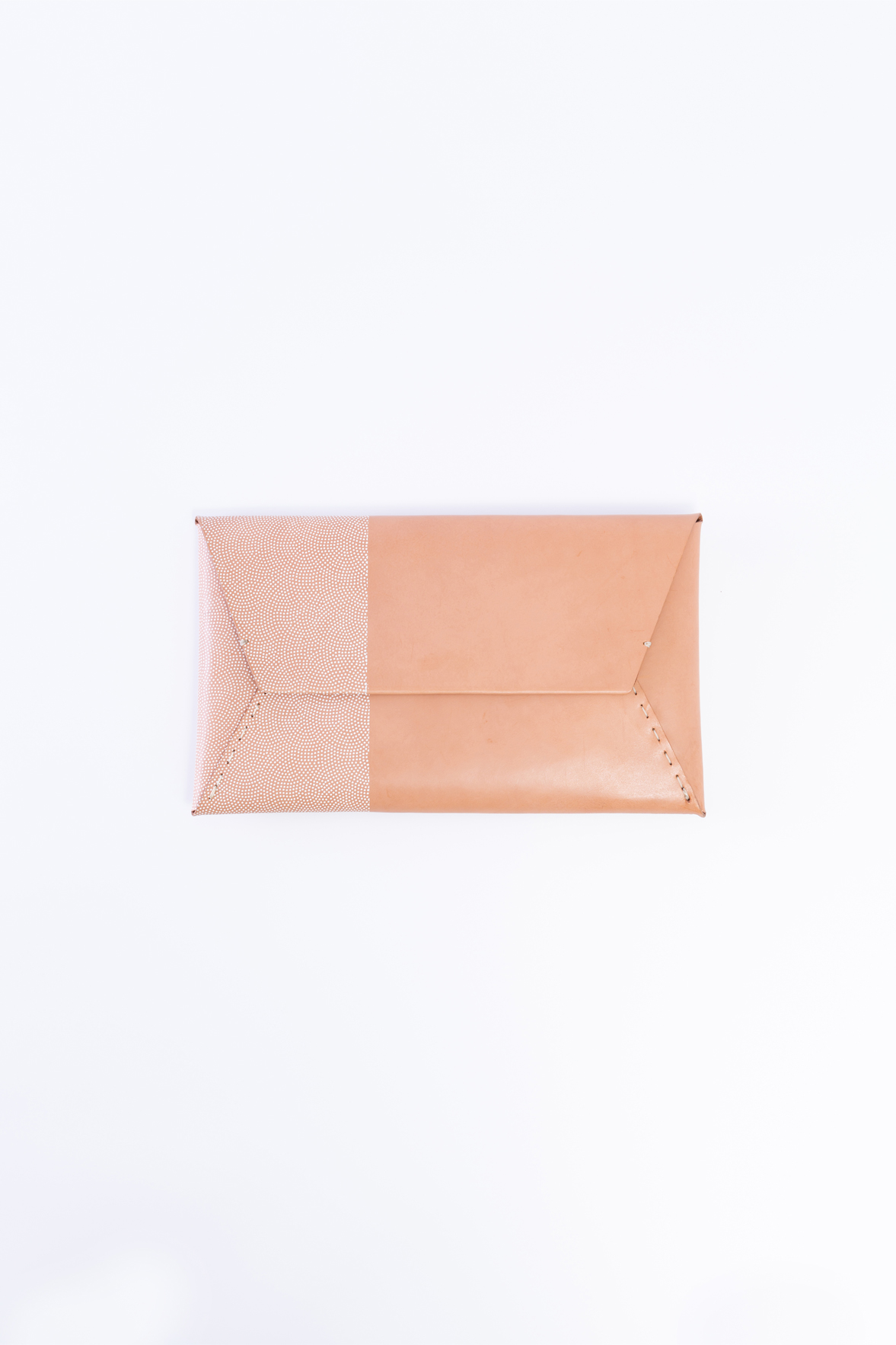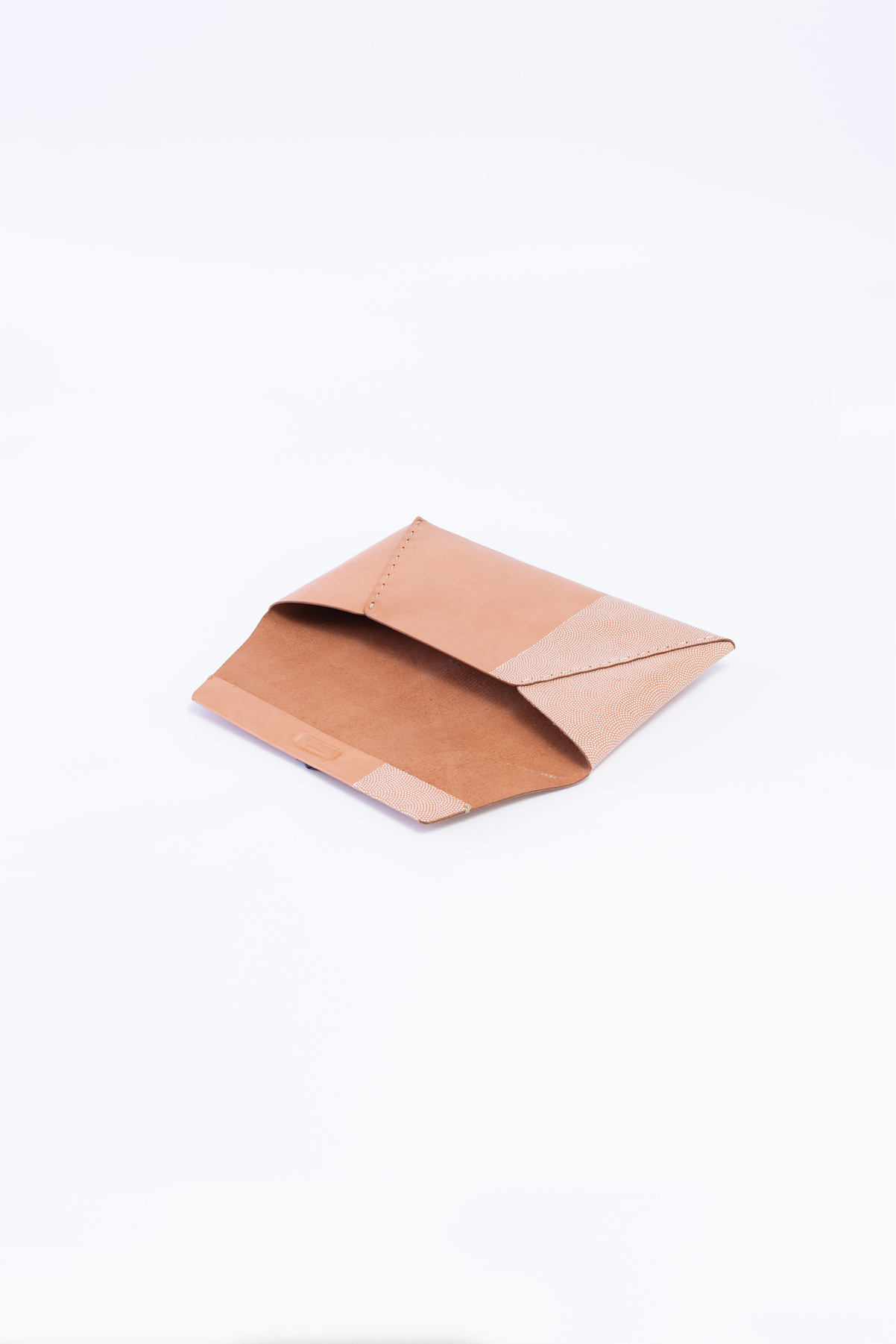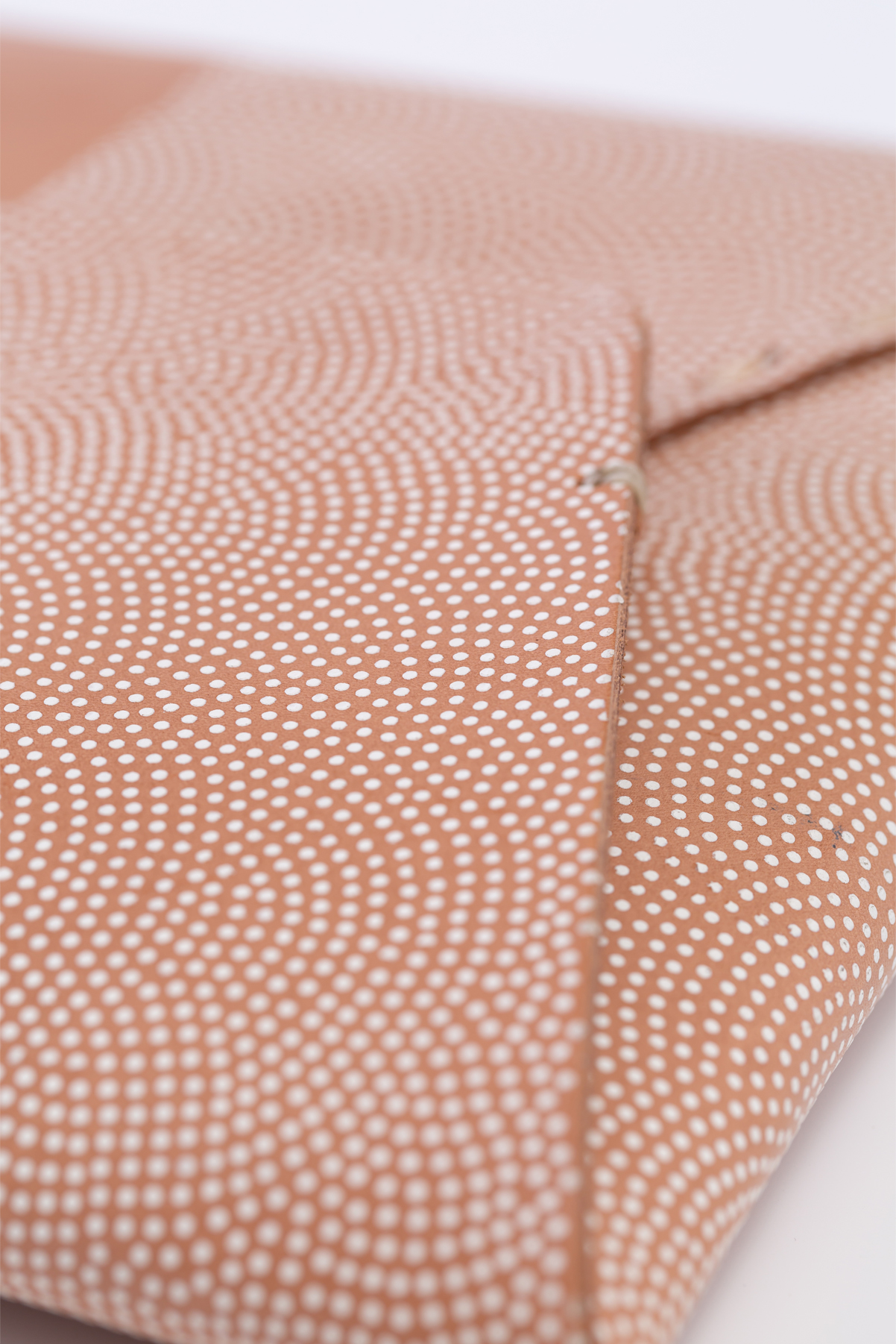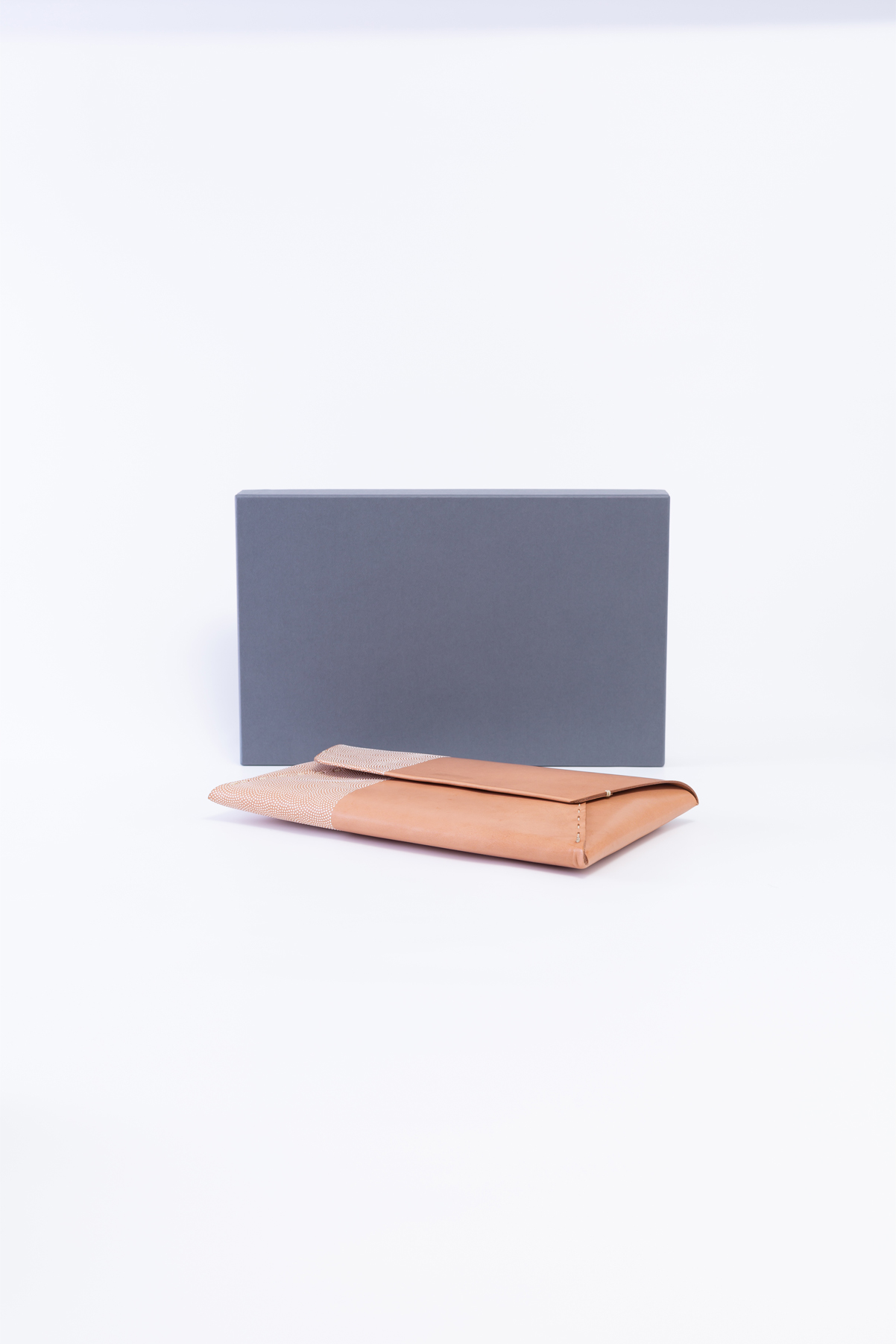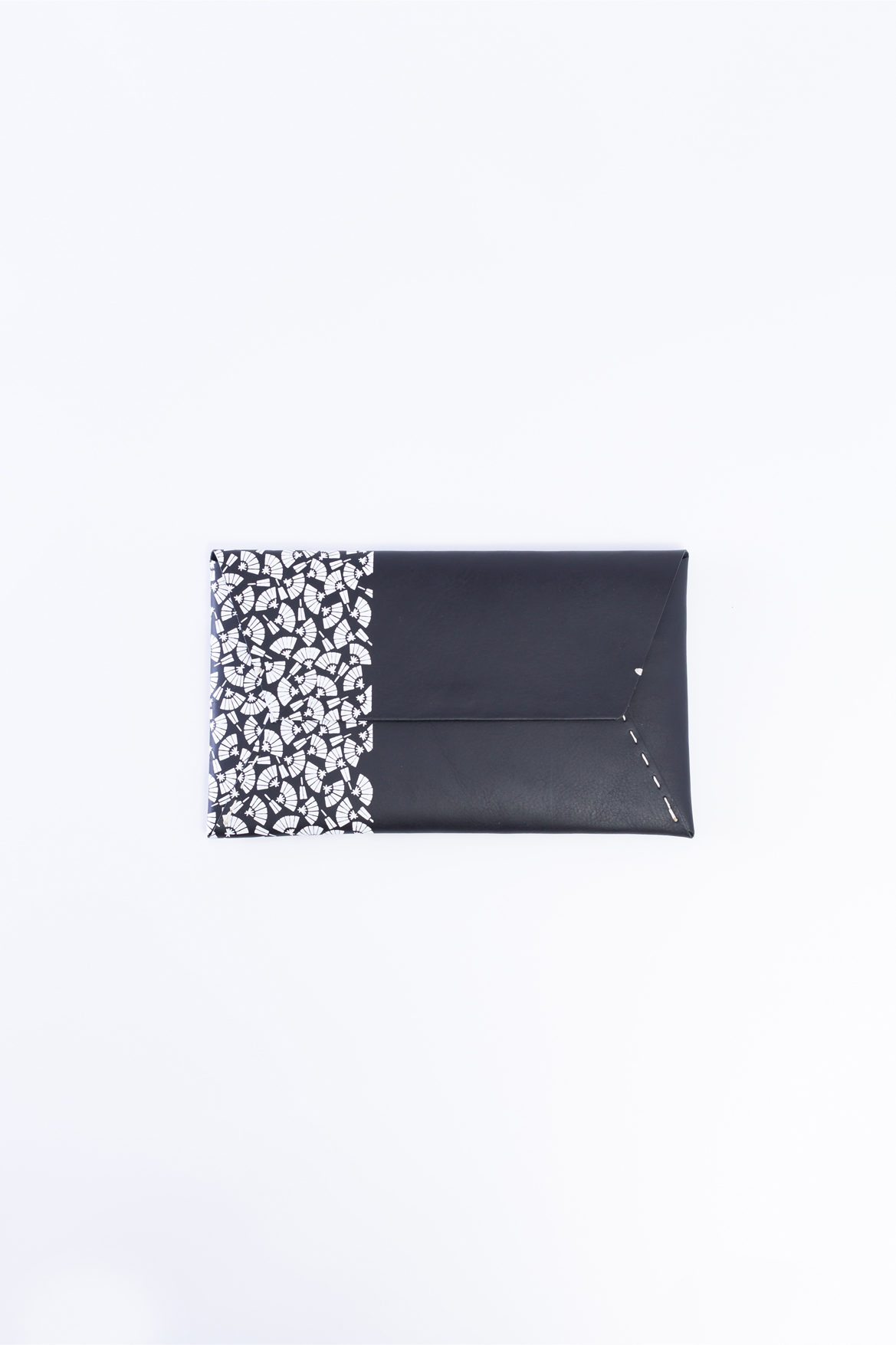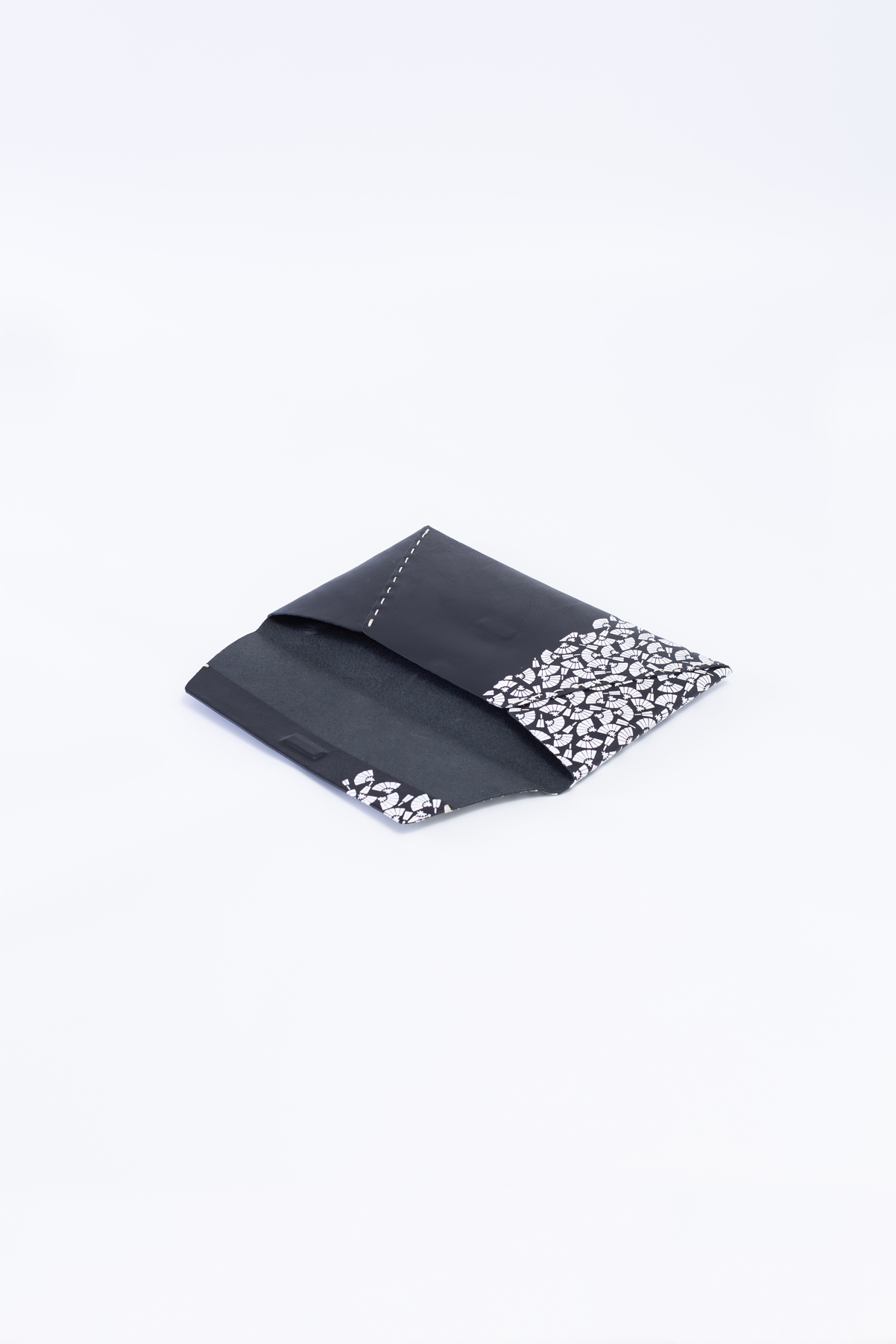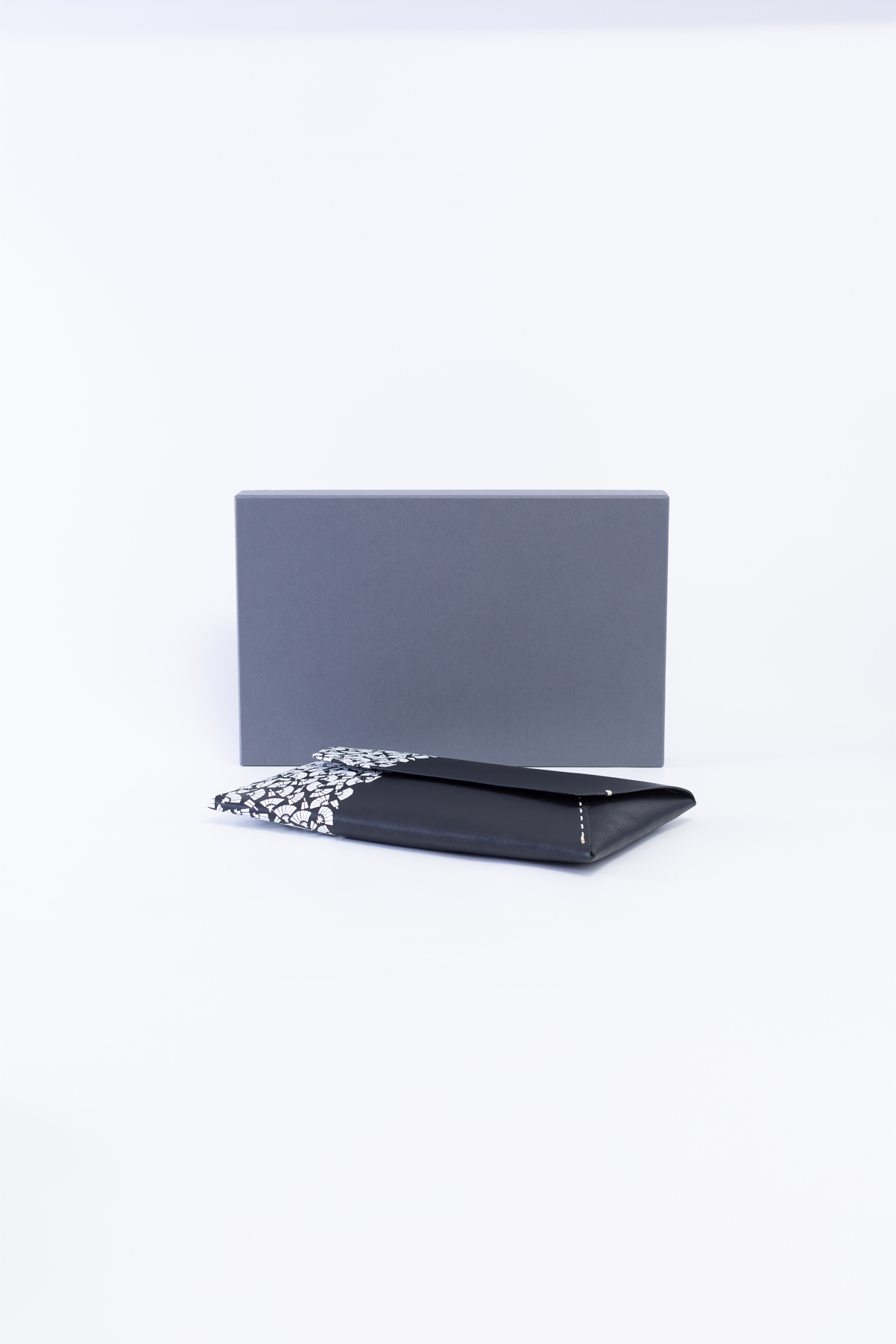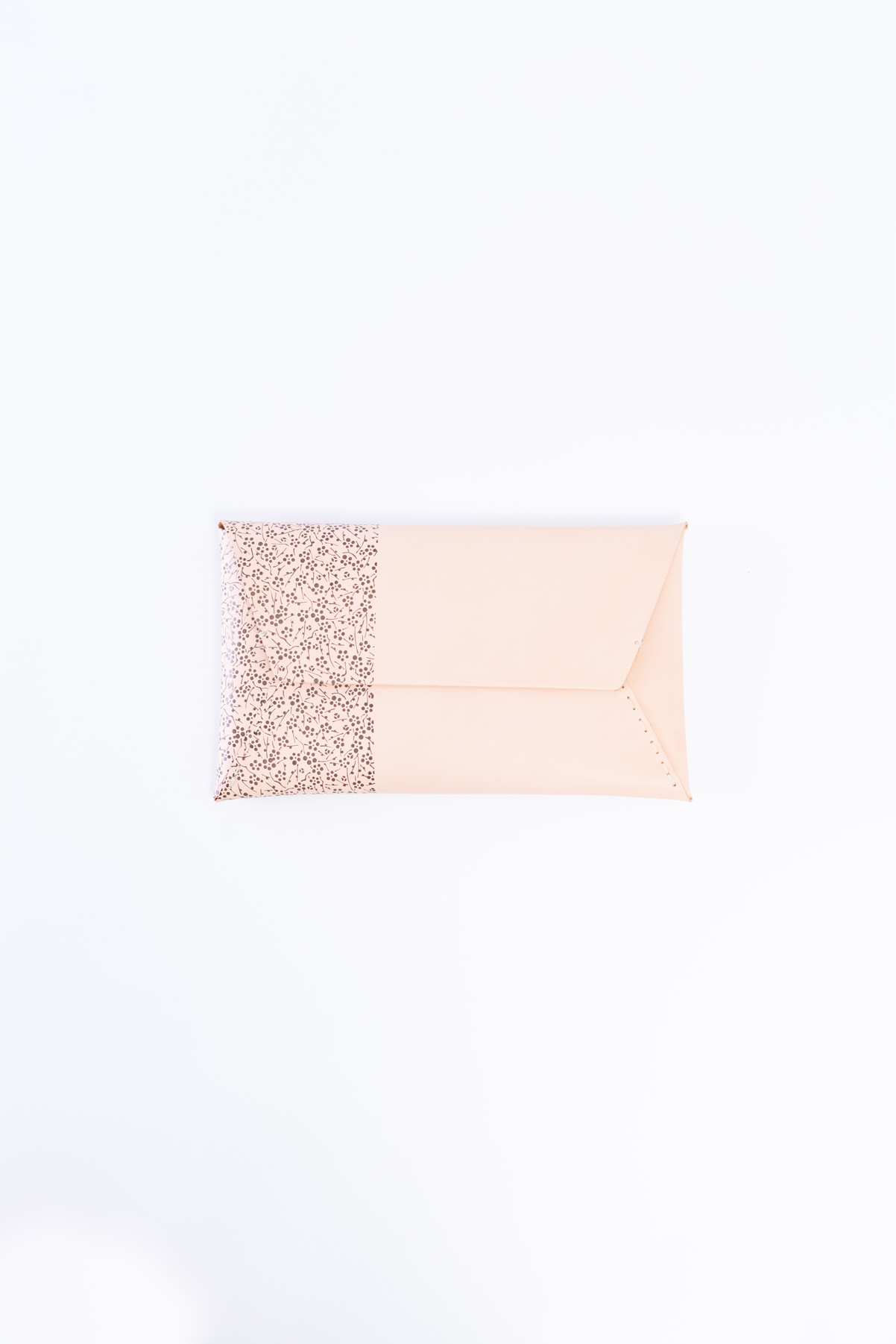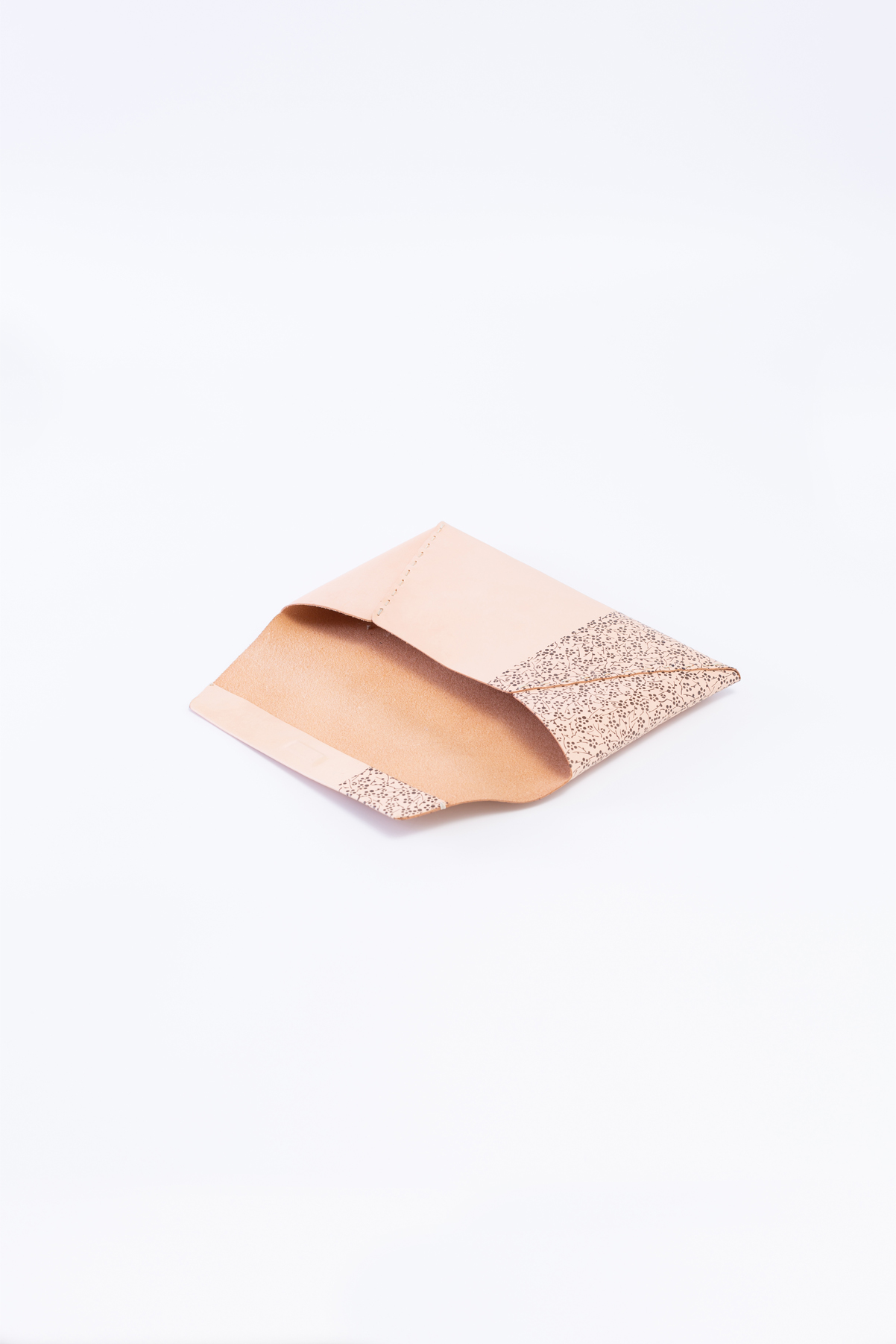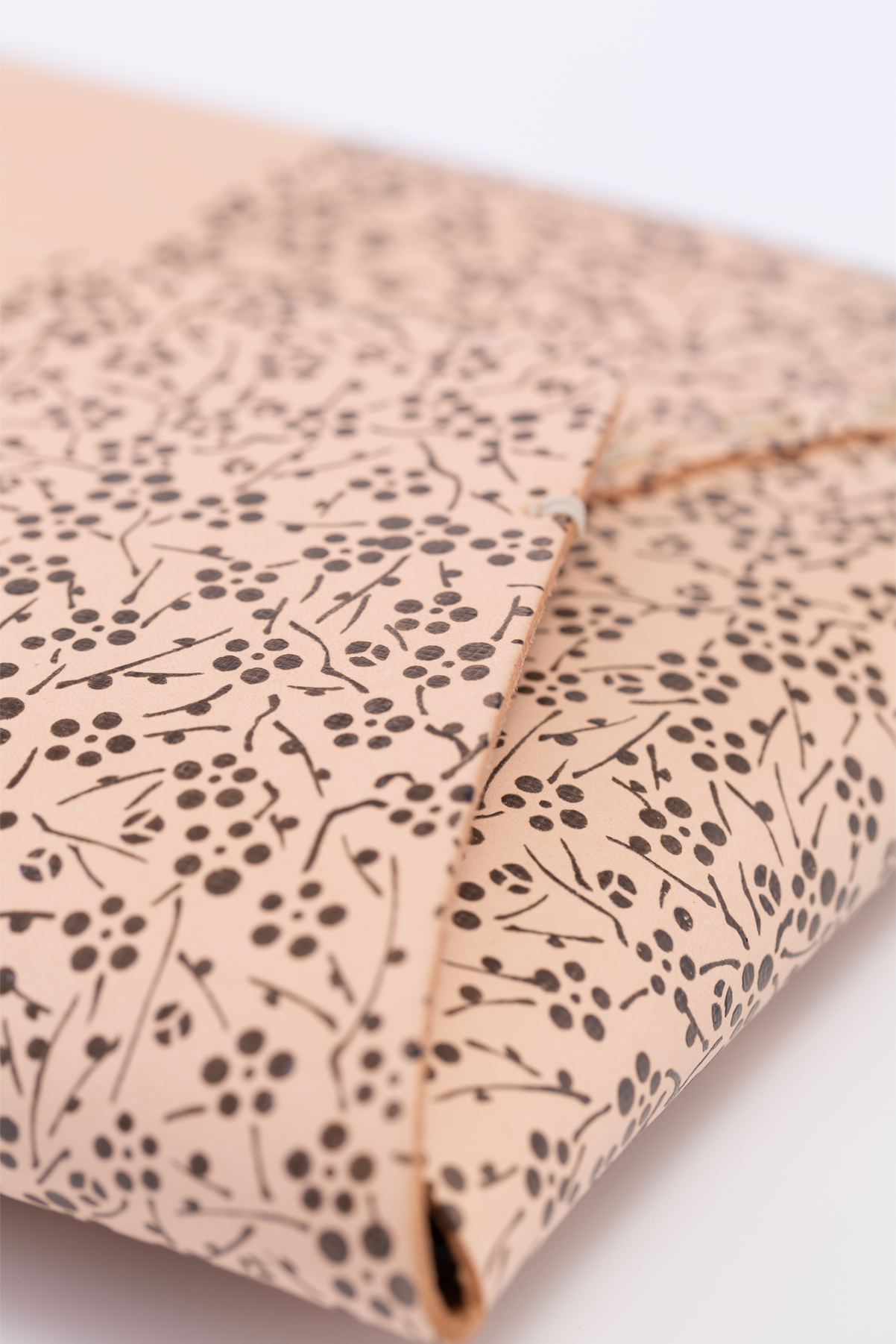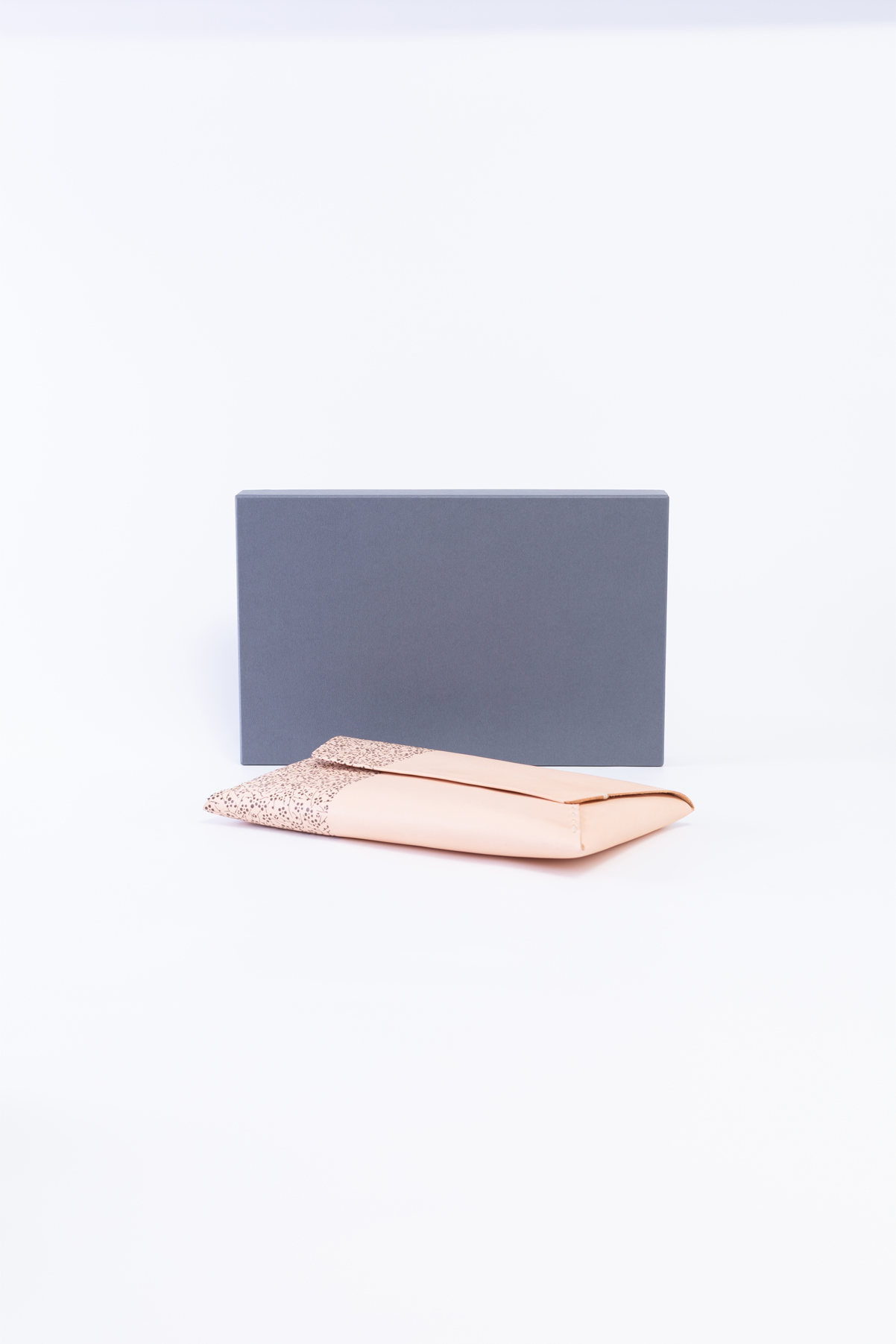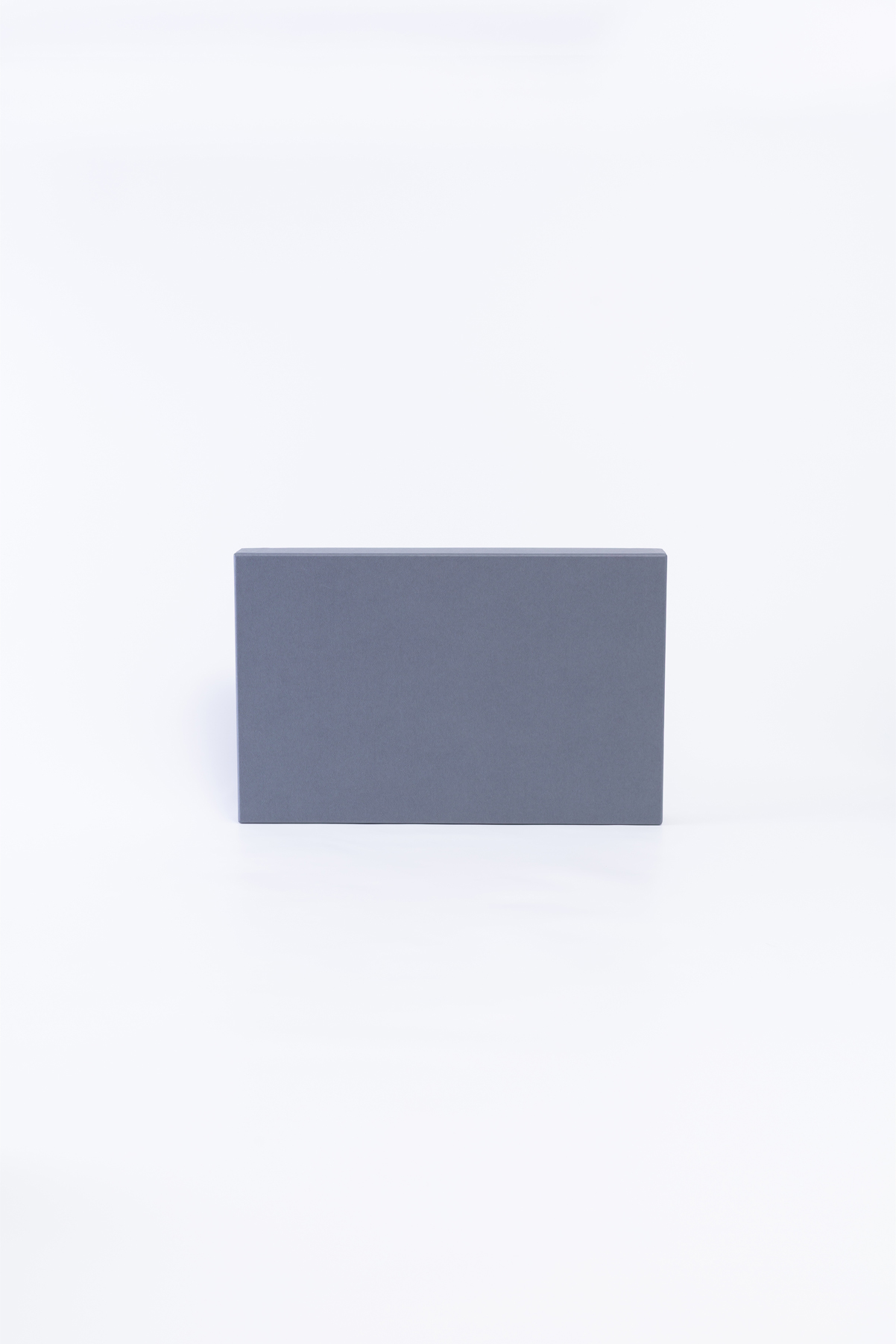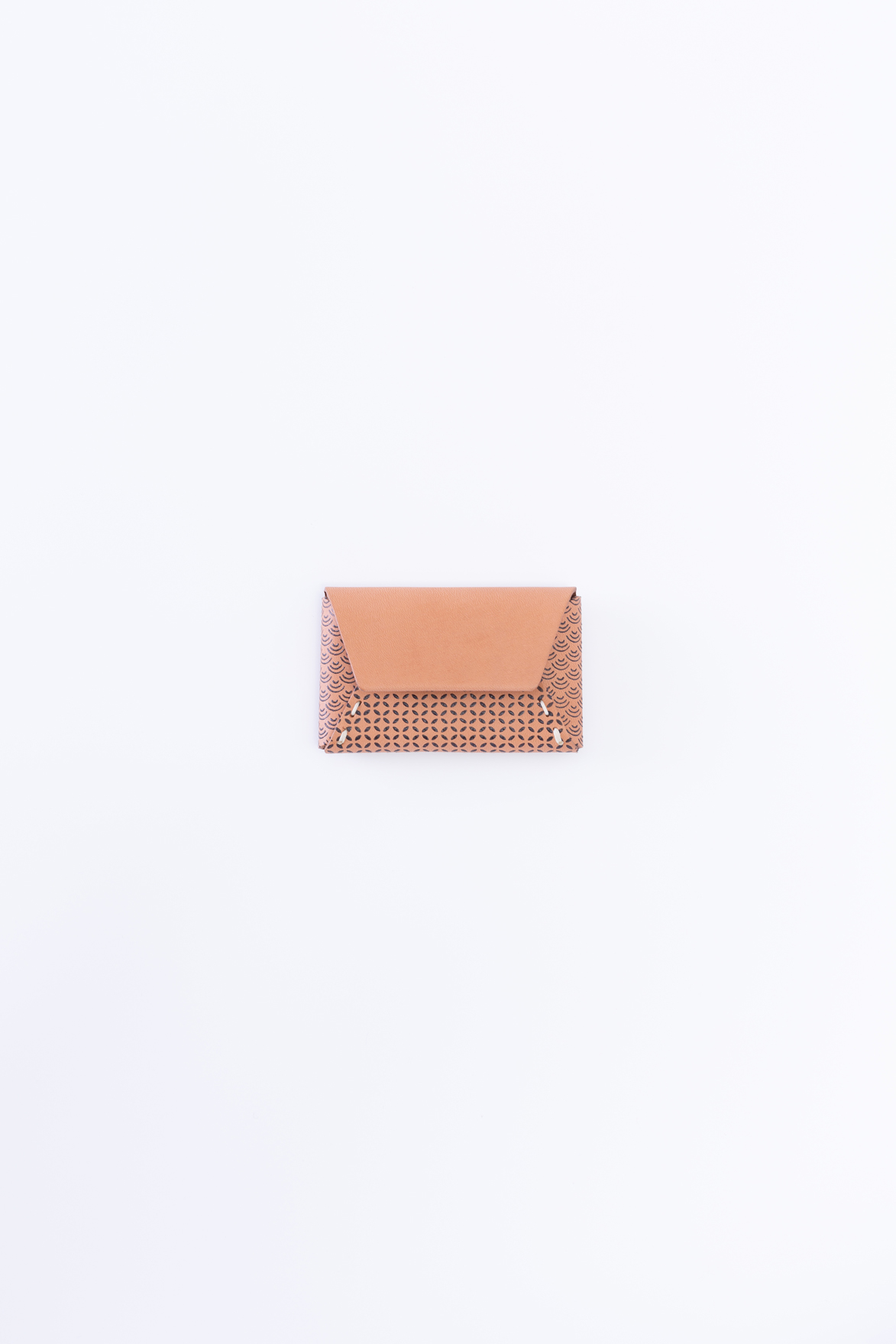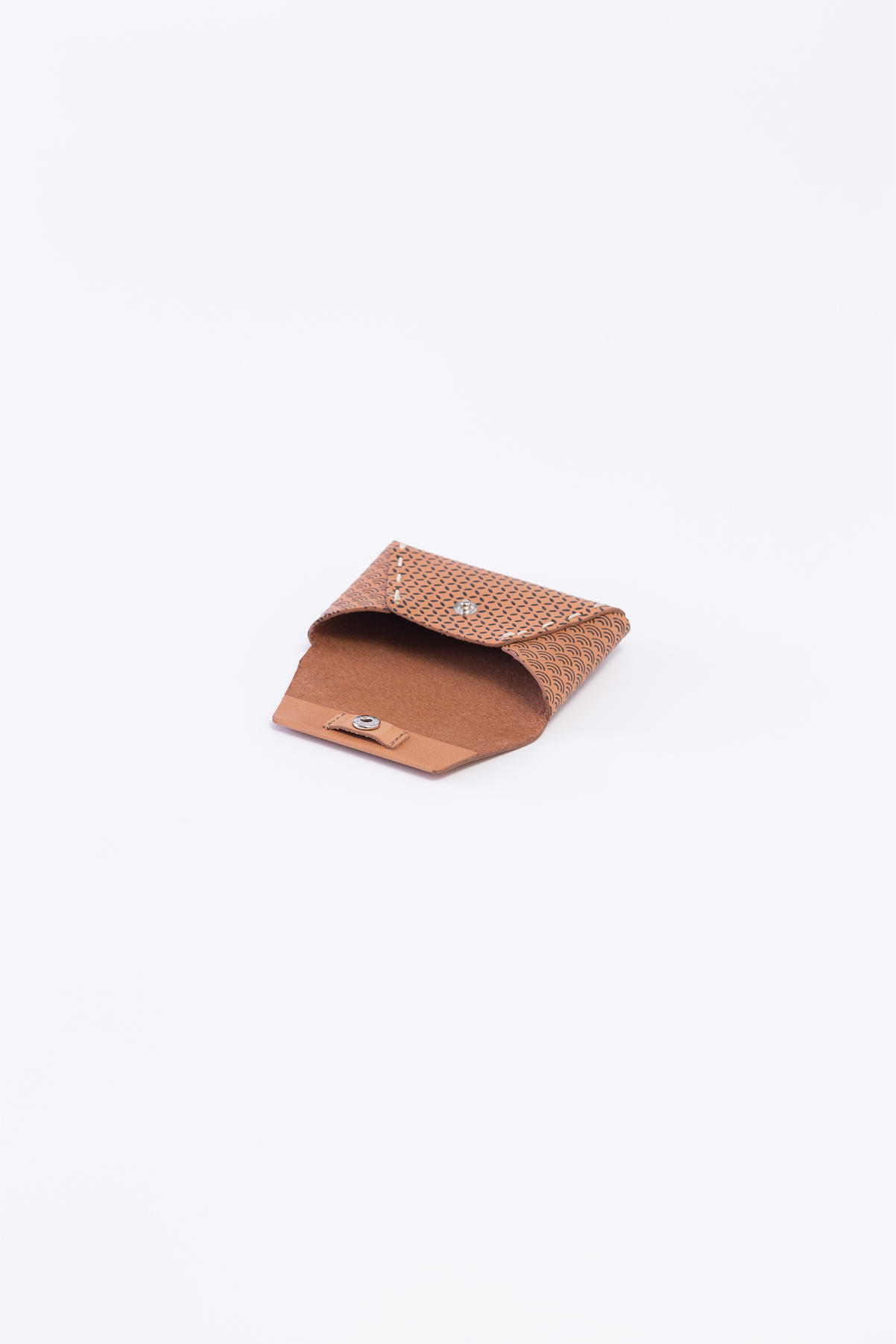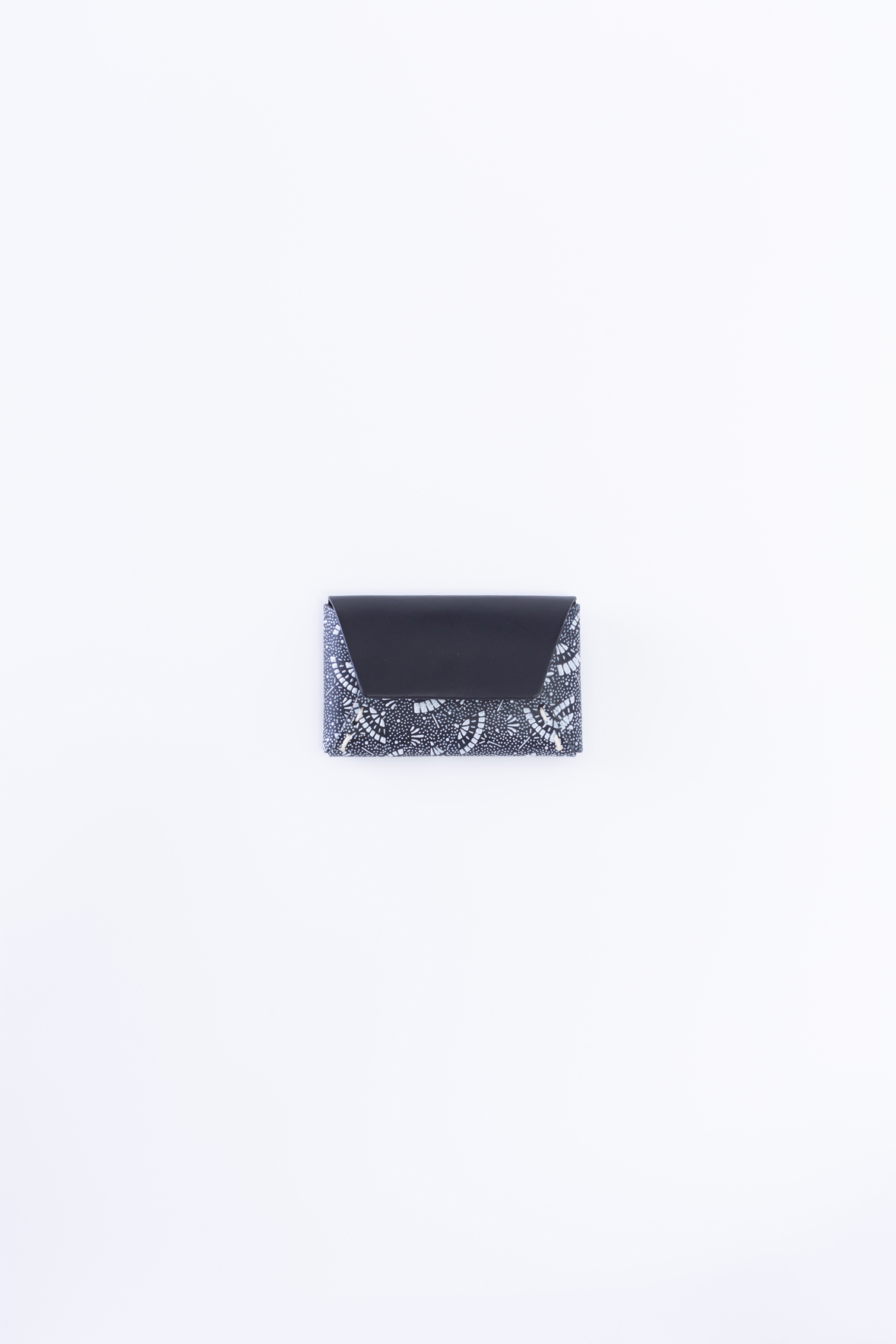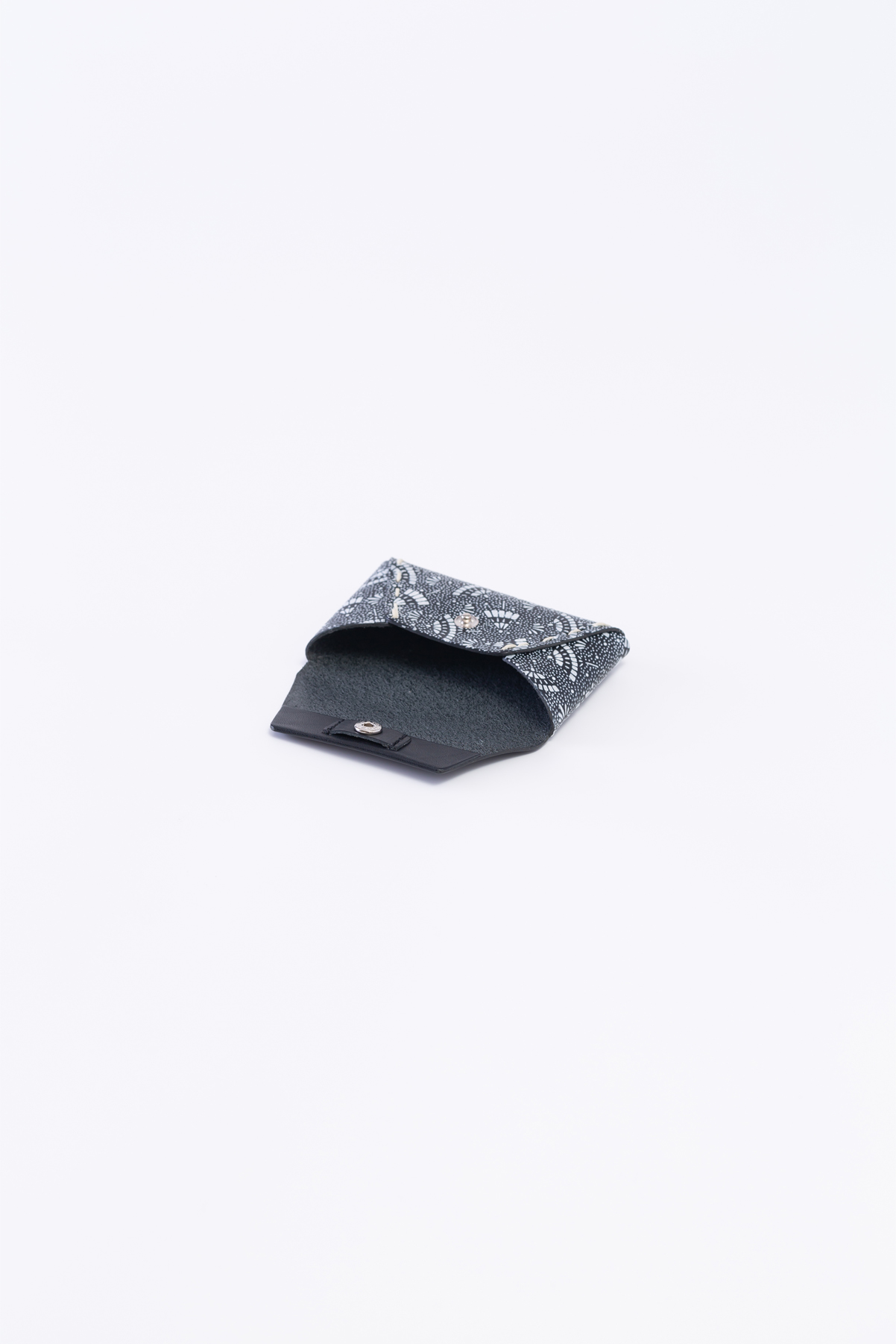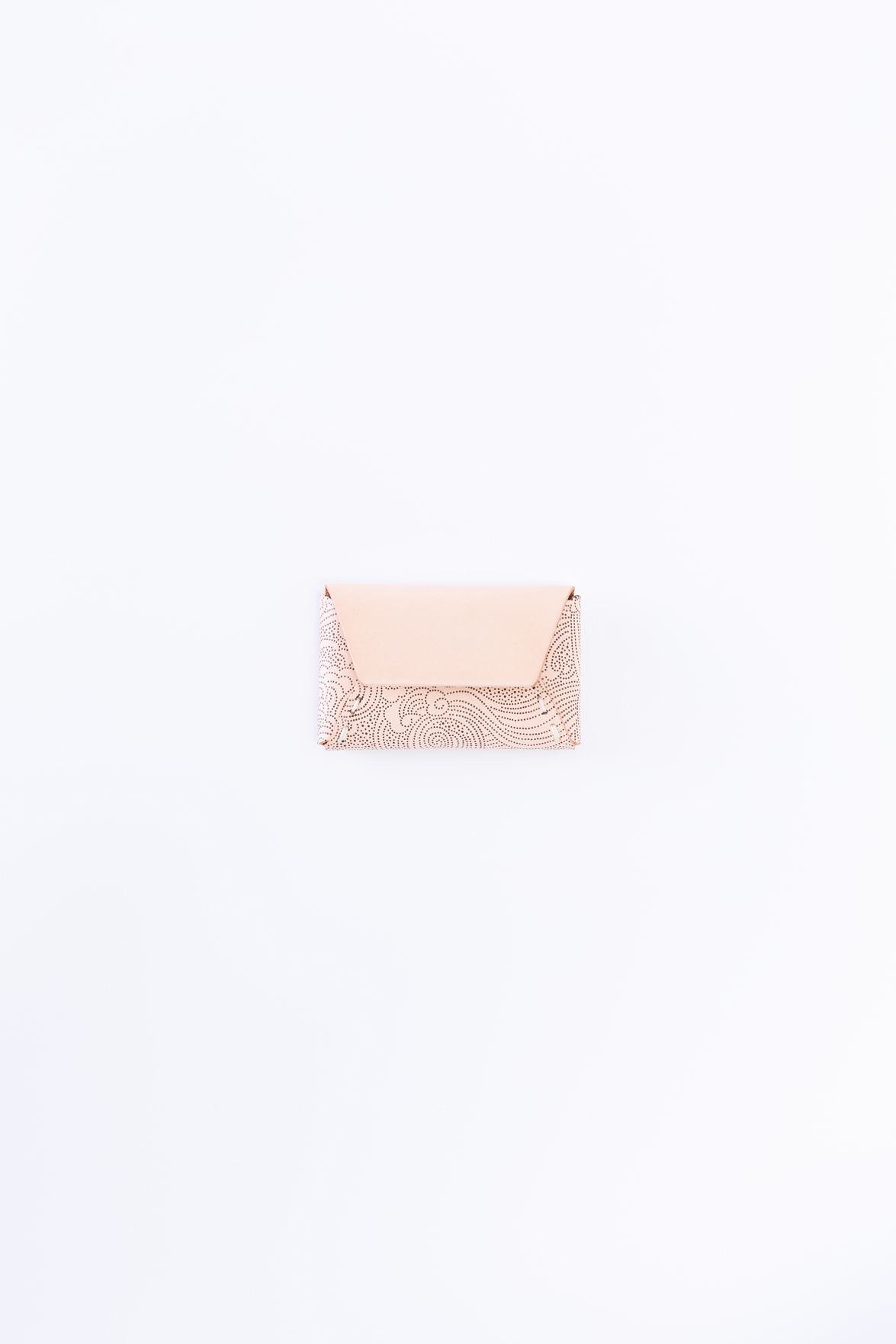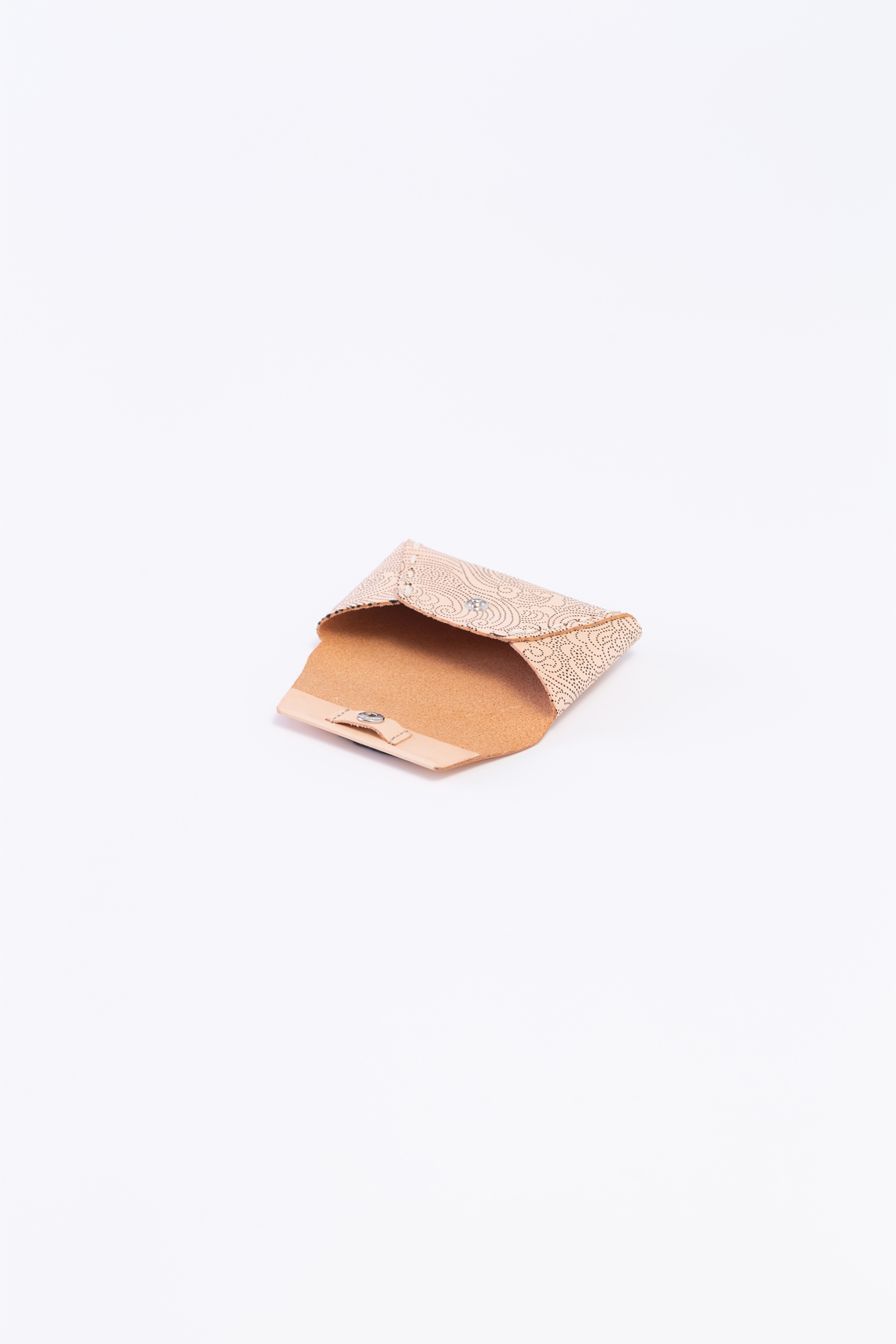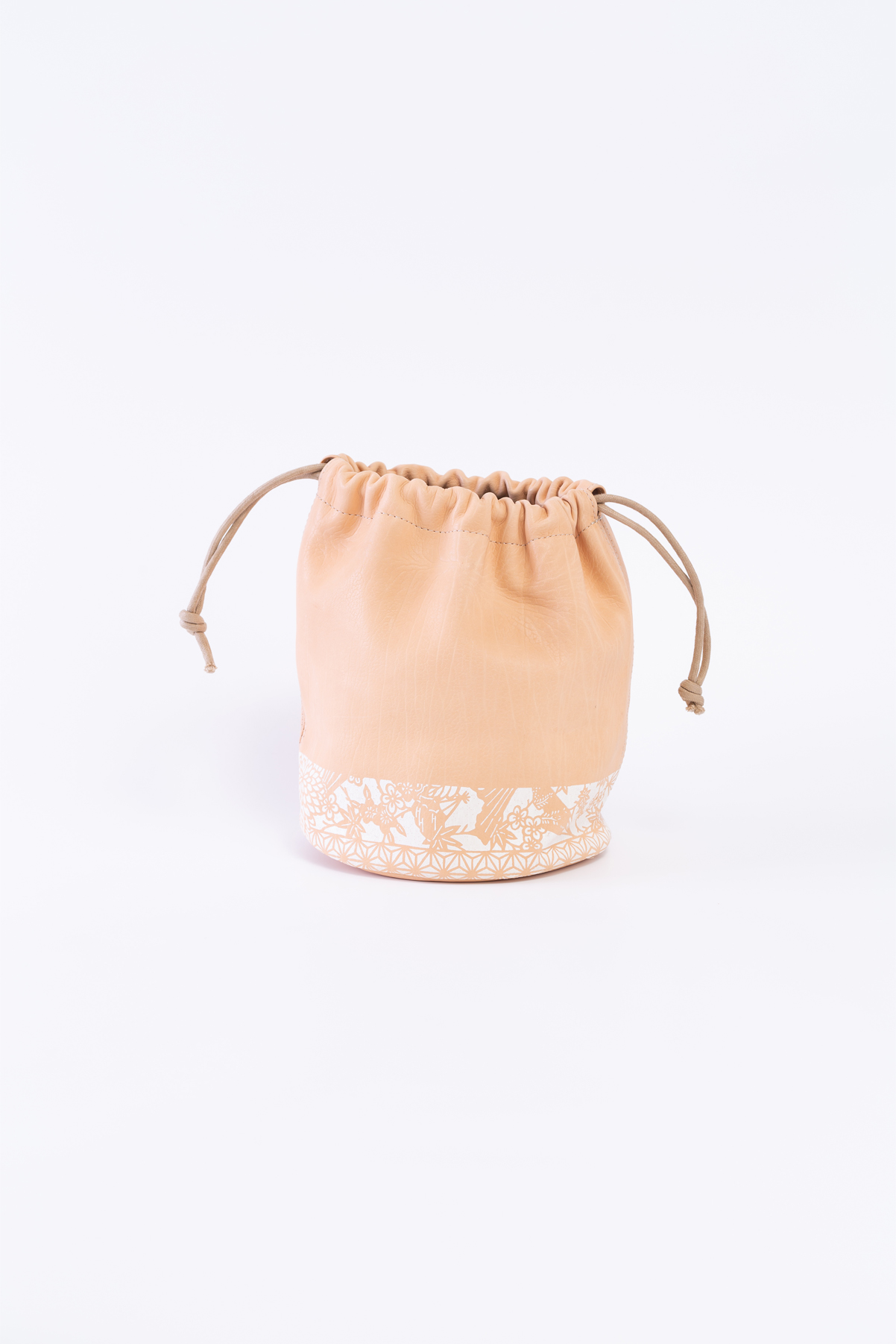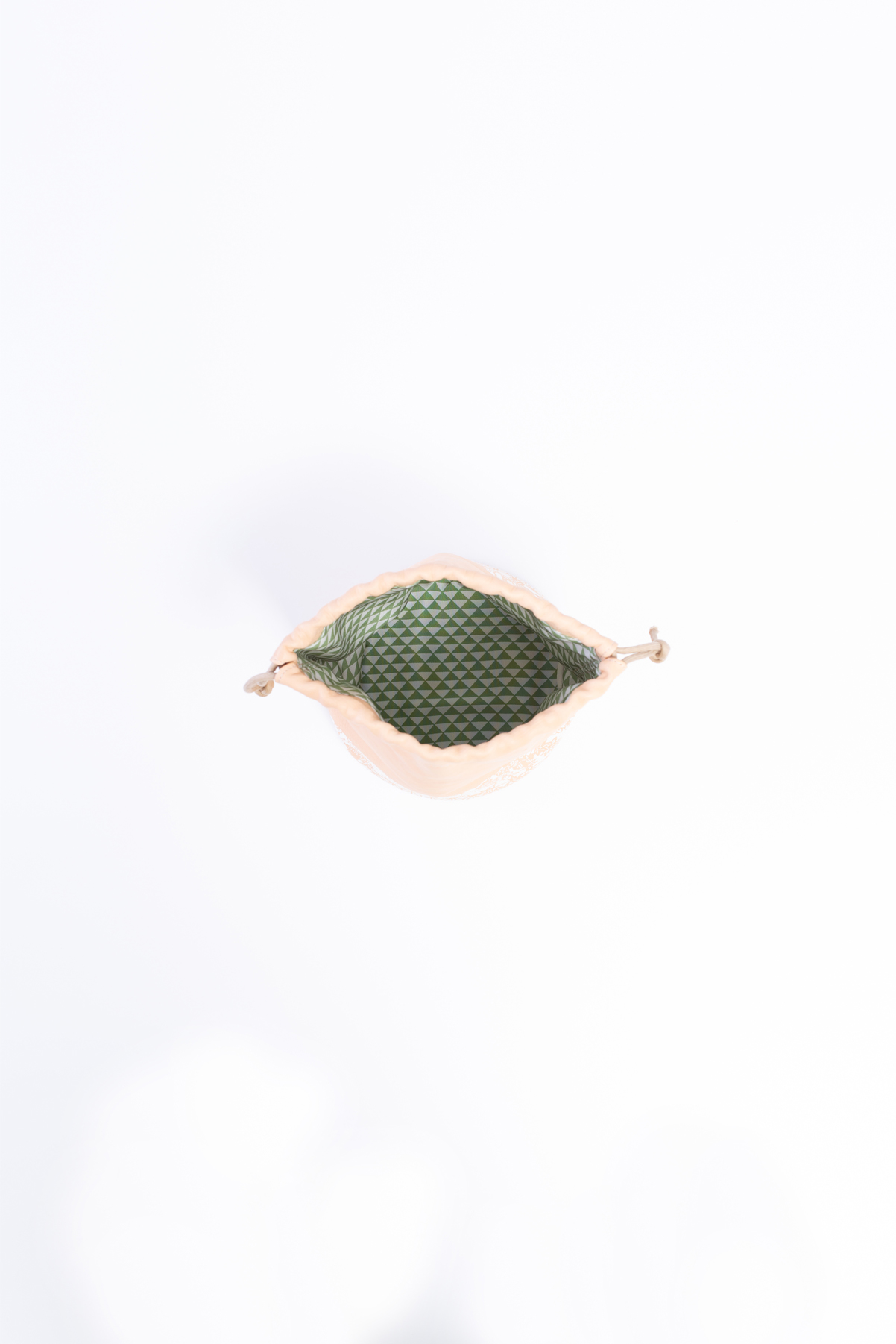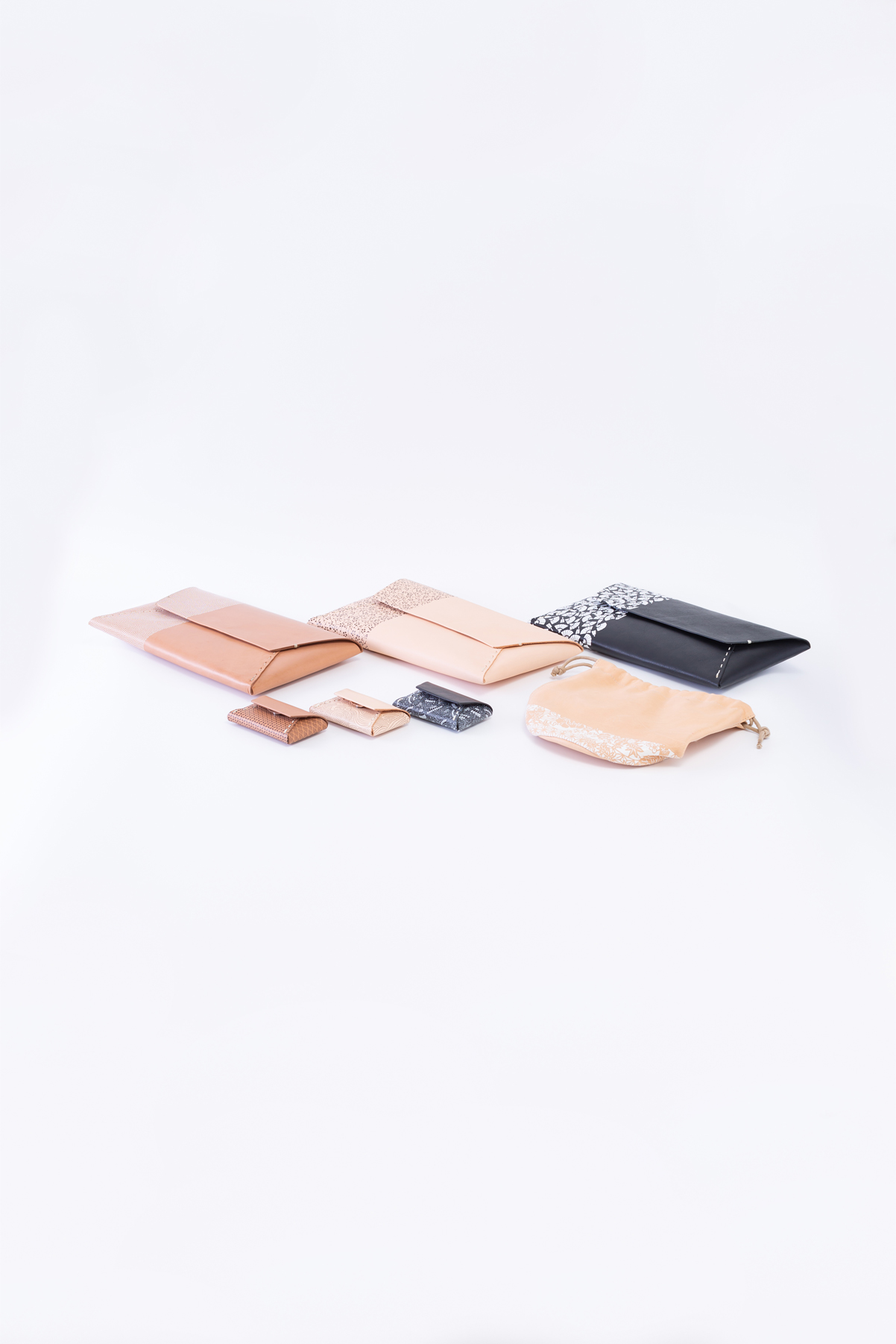 Leather meets the chic of Edo (modern day Tokyo).
The "Edo Komon Leather Series"
was created by Tomita Sen-Kogei Co.,Ltd.,
a studio that dyed many silk fabrics such as
Edo Komon (Fine-Patterned Dyeing)
and Edo Sarasa (Printed Silk Calico).
Edo Komon and Edo Sarasa are dyed
using a pattern paper called "Ise-katagami",
and studios with a hundred-year old history
would store over 120,000 sheets of pattern paper.
The kimono has patterns called "Kotengara" (classic patterns),
and the "Edo Komon Leather Series",
dyed with pattern papers, exhibits lots of coolness.
Kotengara such as "Samekomon", "Ajirogoshi", "Kasa",
"Tsurukame" and "Shippo-tsunagi"show that the fashion
sense of the classics still hold up in the present age.
Edo Komon pattern papers uses dye-stop paste,
so the dye does not stain the area where the paste is applied,
for the leather a specially processed
pigment is used with the pattern paper.
The reverse process with the pattern adds
to its freshness in appearance.
The dyed part rises up, becoming puffy,
and the subtle shadows bring about a sense of luxury.
The clutch bag has just the right size to be used as a tablet case.
Purse

Size: W230mm×D150mm×H200mm
Materials: Real leather, pigment
Card case

Size: W110mm×D20mm×H70mm
Materials: Real leather, pigment
Clutch bag

Size: W310mm×D30mm×H190mm
Materials: Real leather, pigment
*The information on this site is as of December 2017.
*Sizes, colours and shapes of the actual products may differ slightly as they are handmade.
*Product specifications and suggested retail prices may change without prior notice. Prices shown are all tax exclusive suggested retail prices.