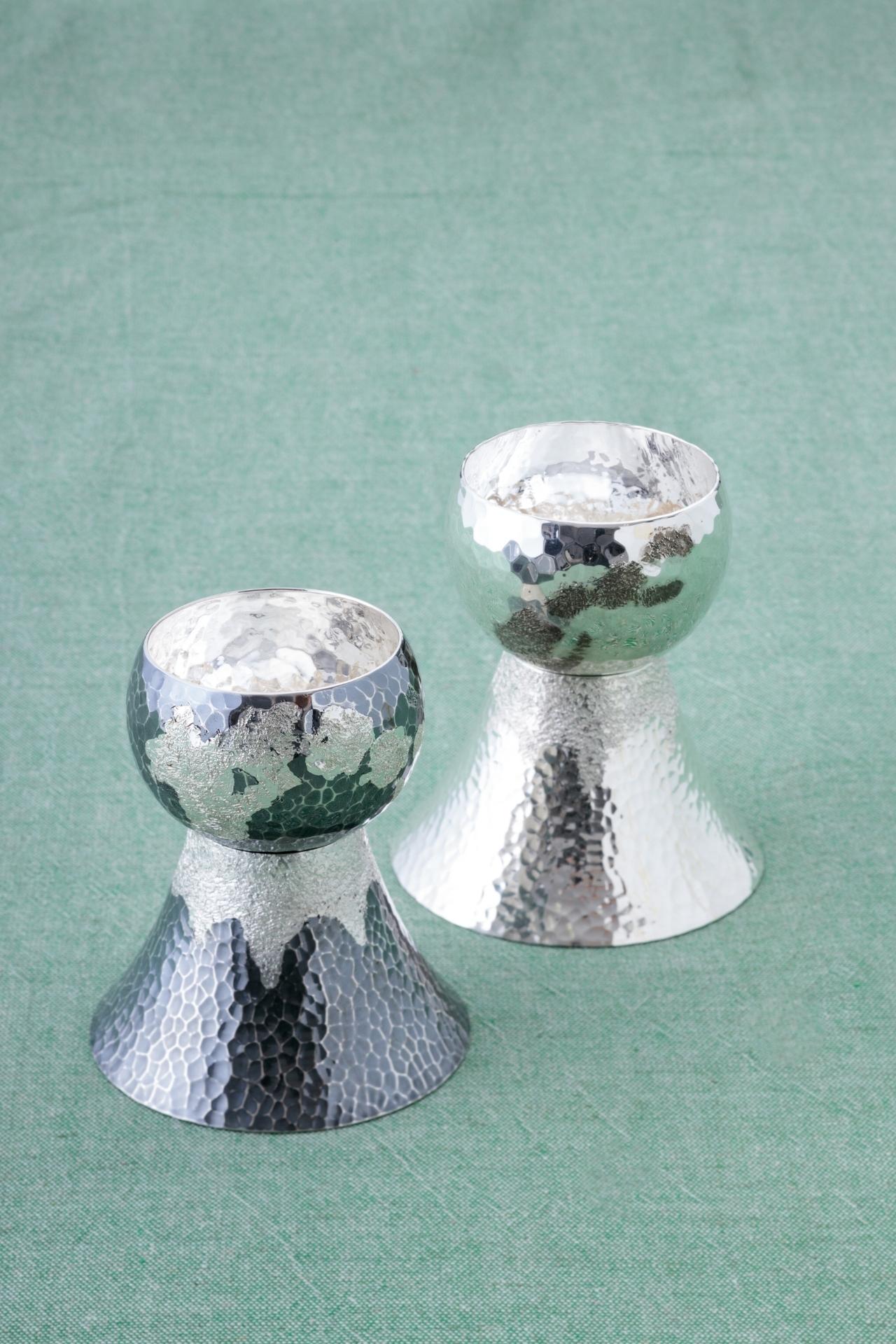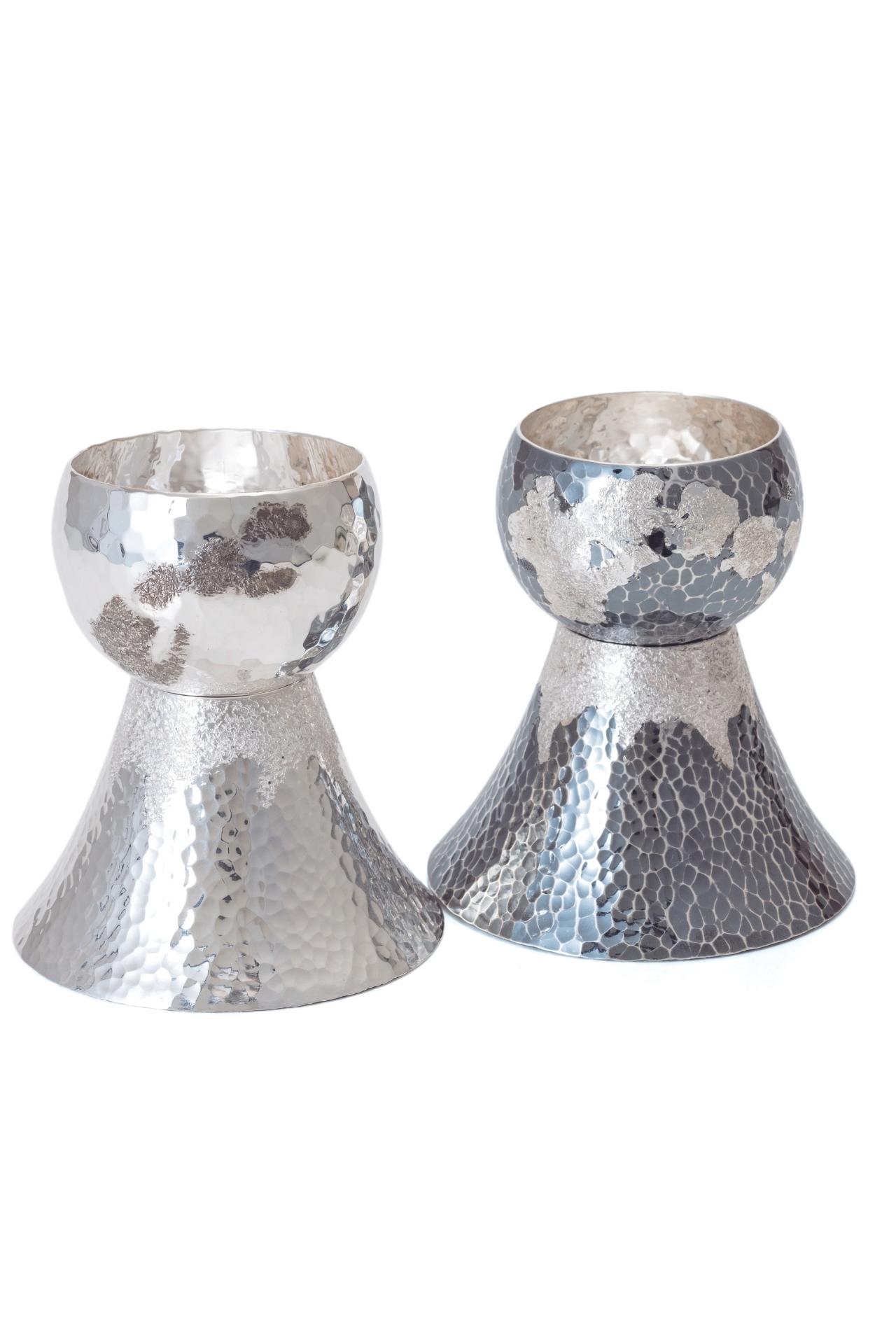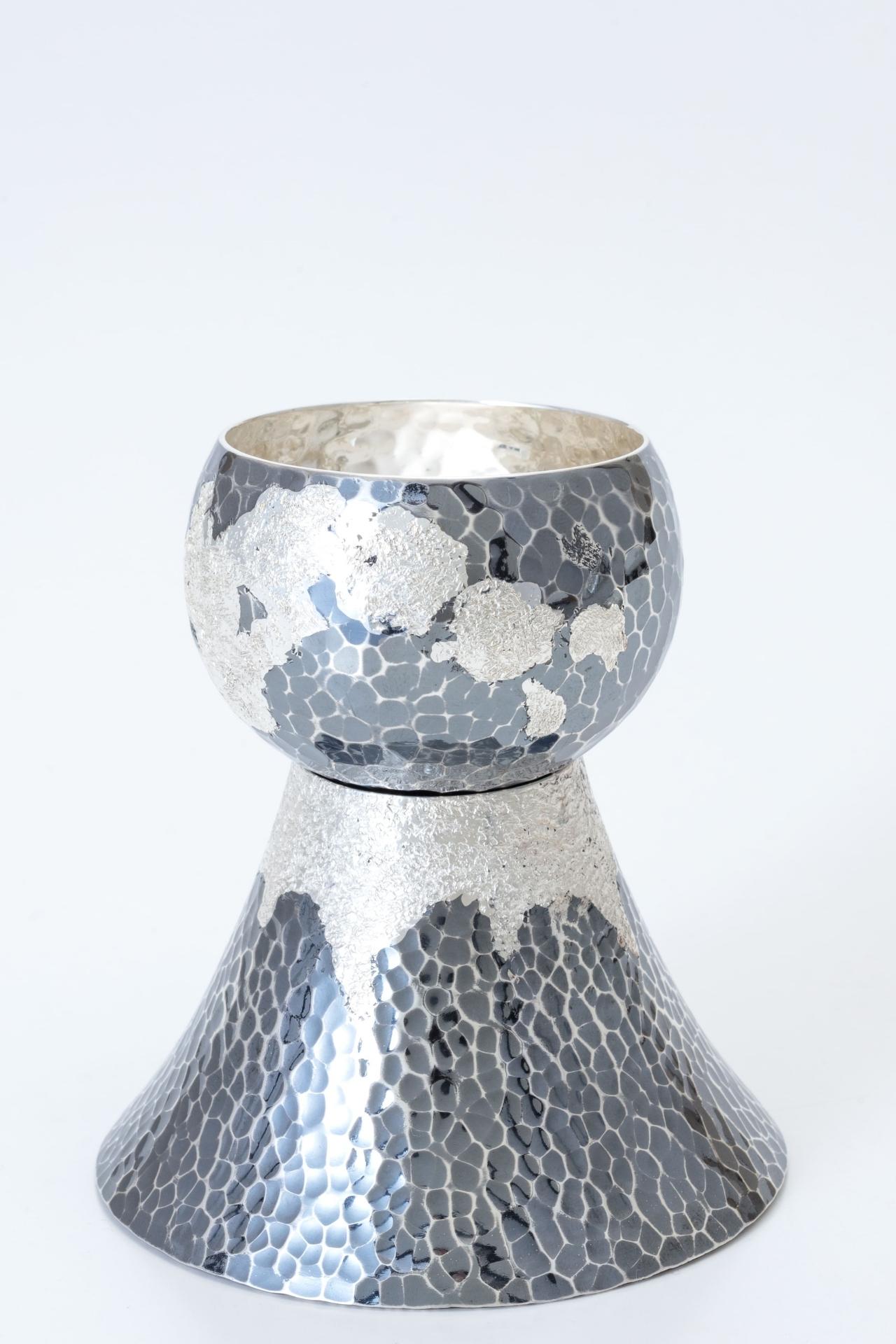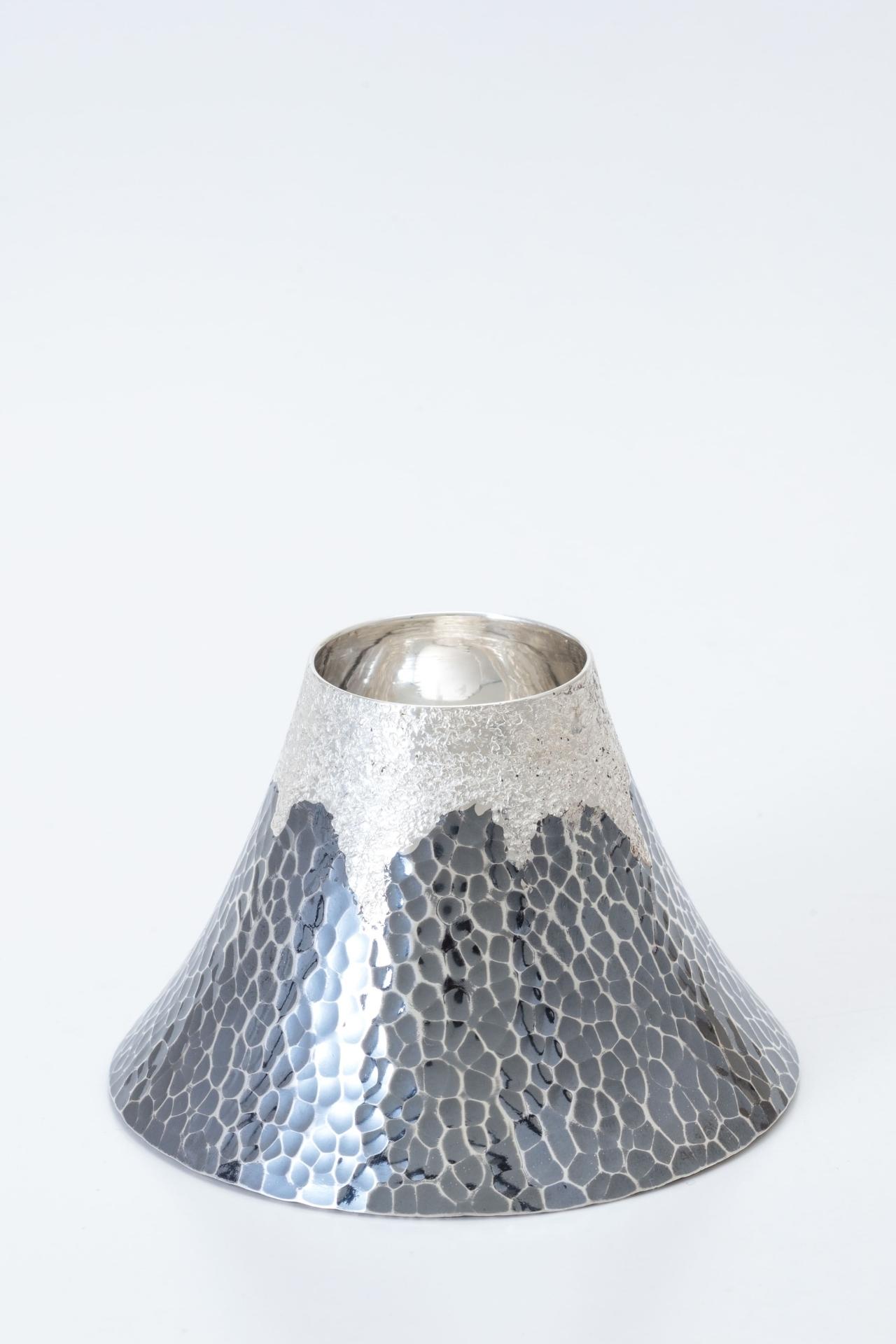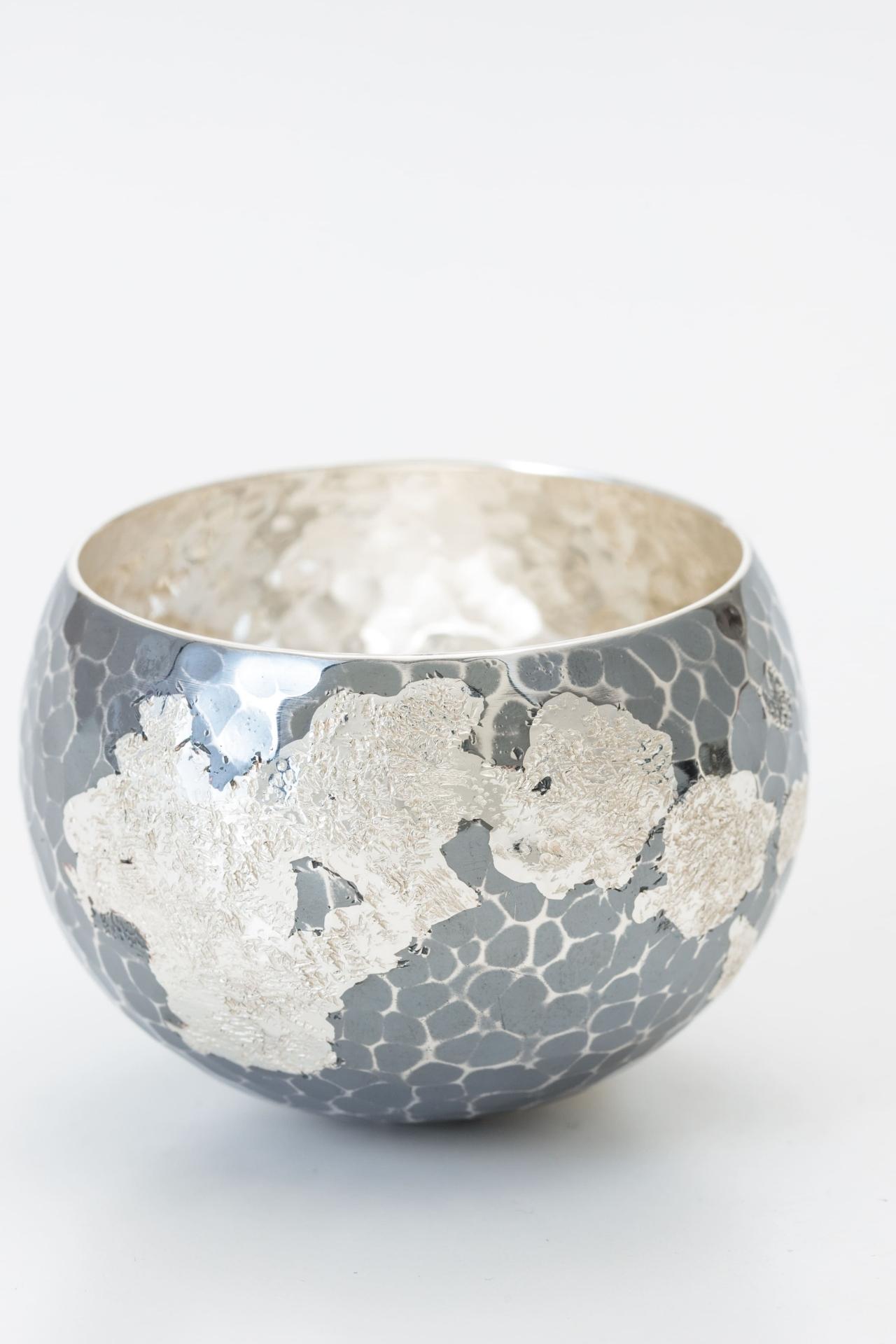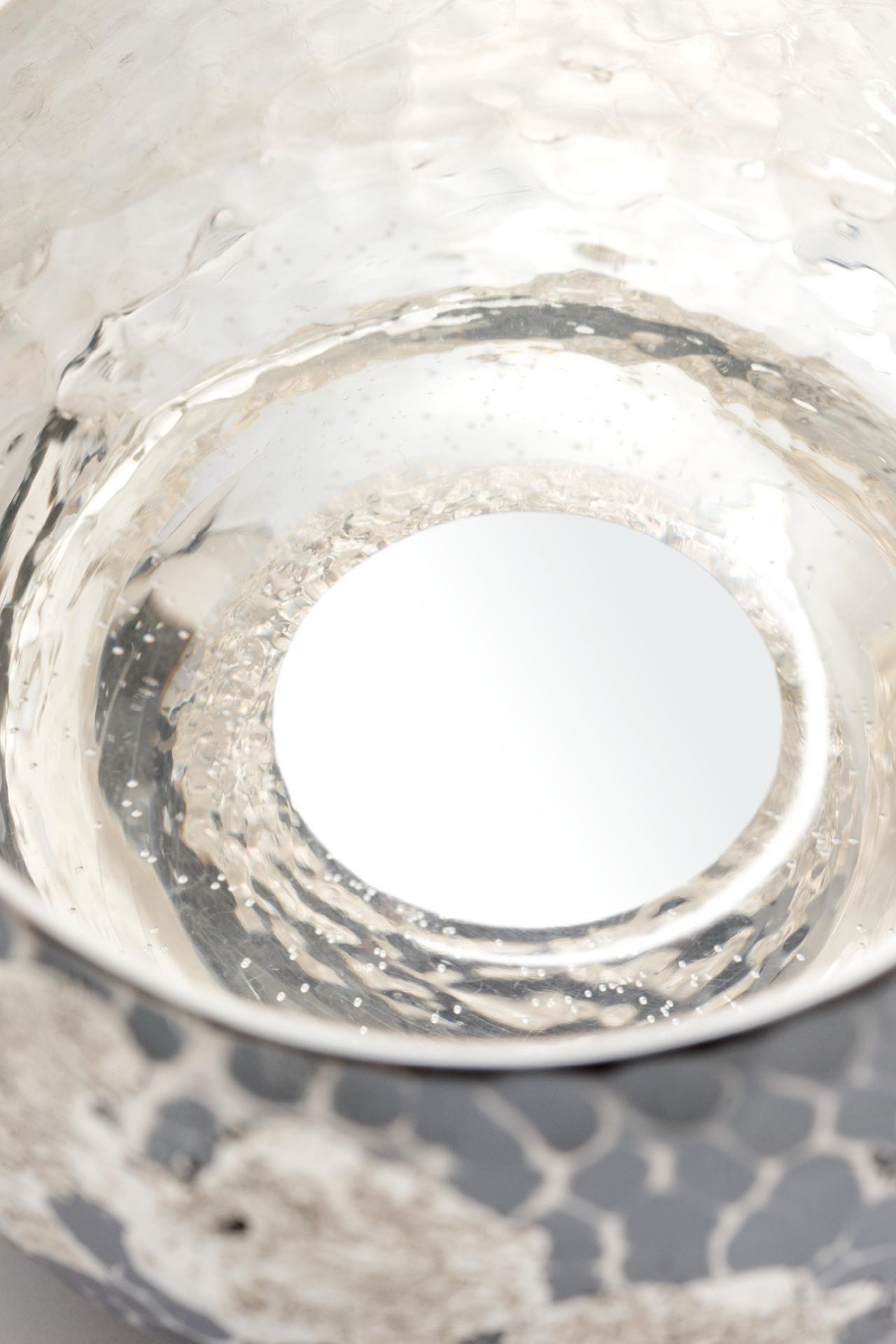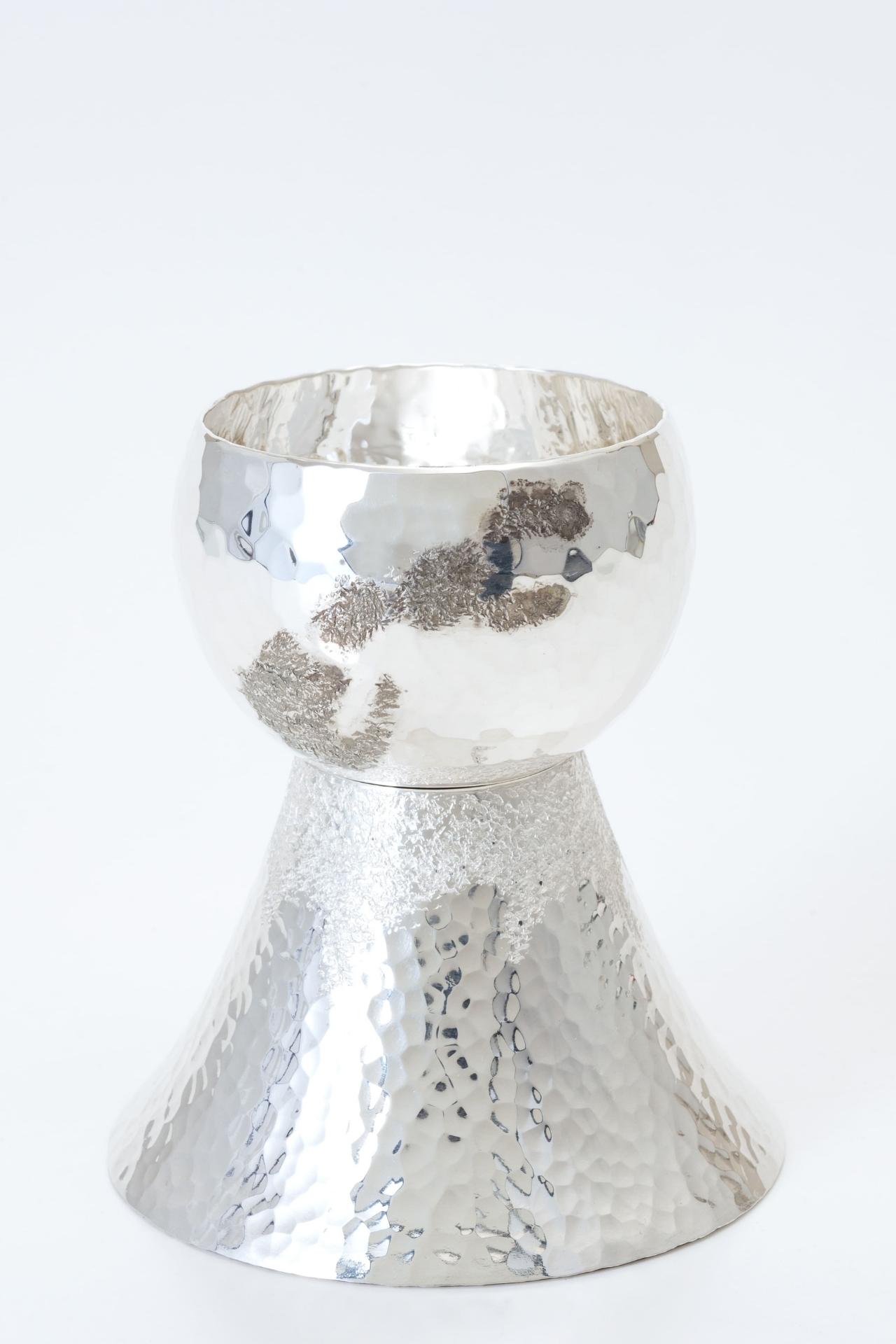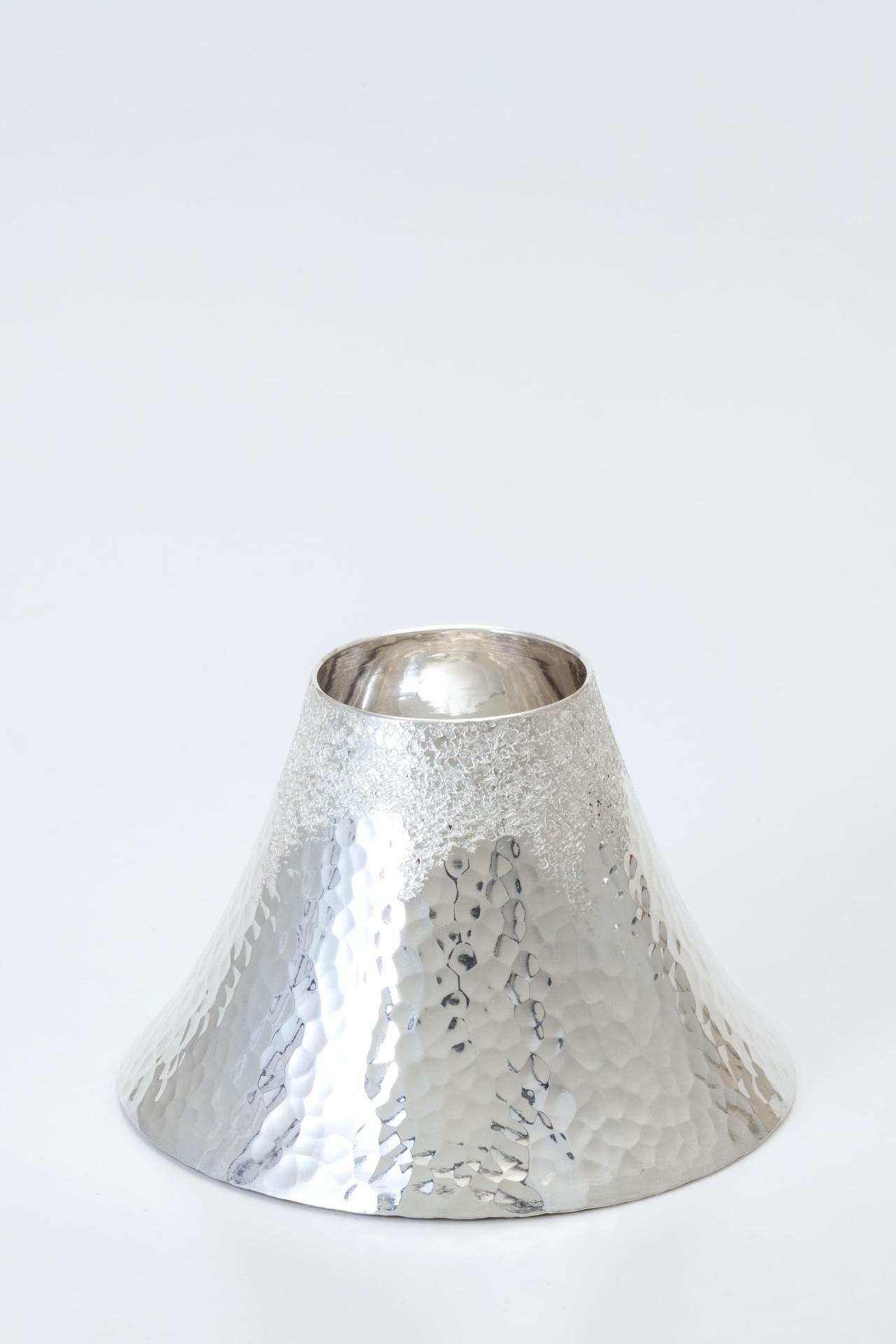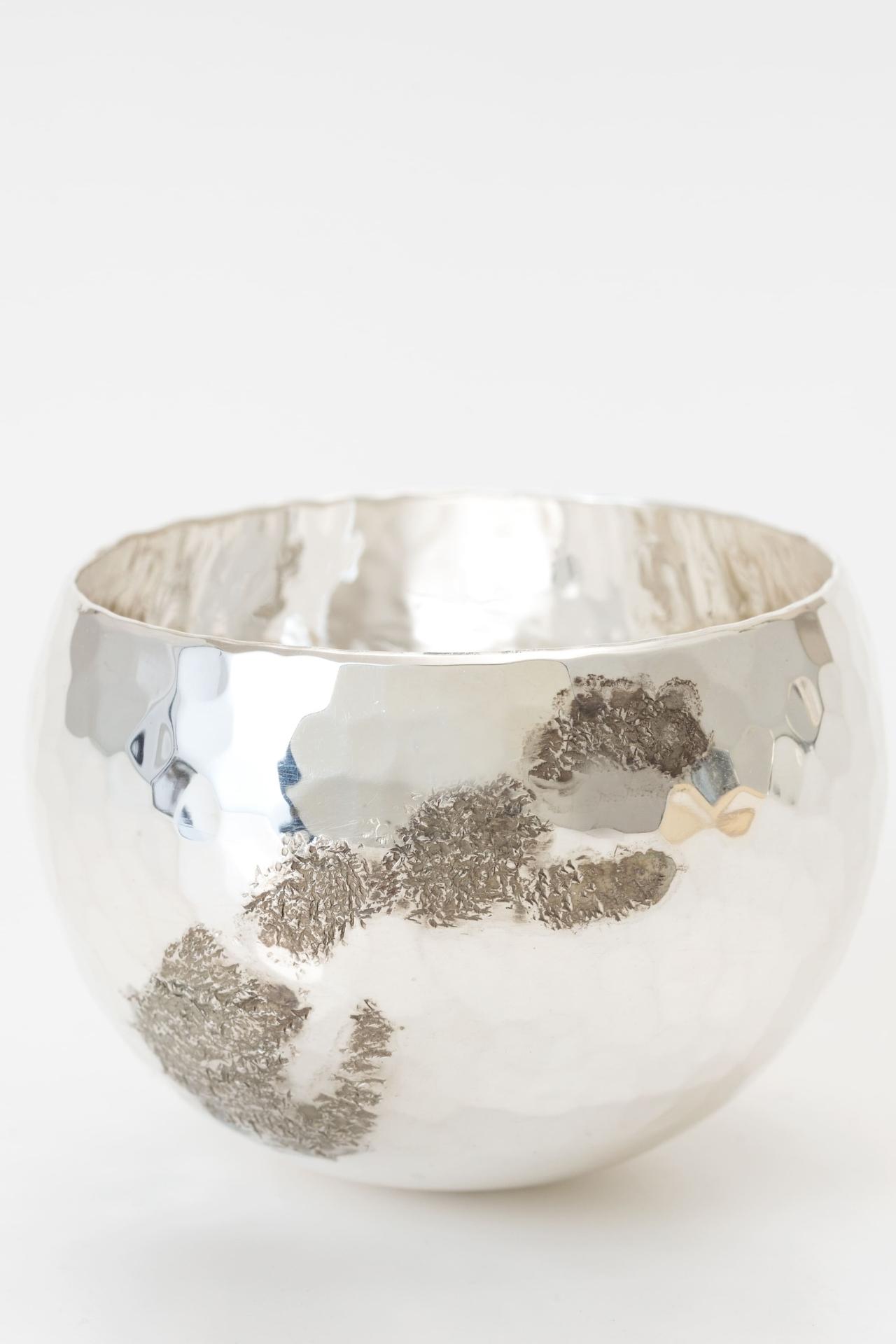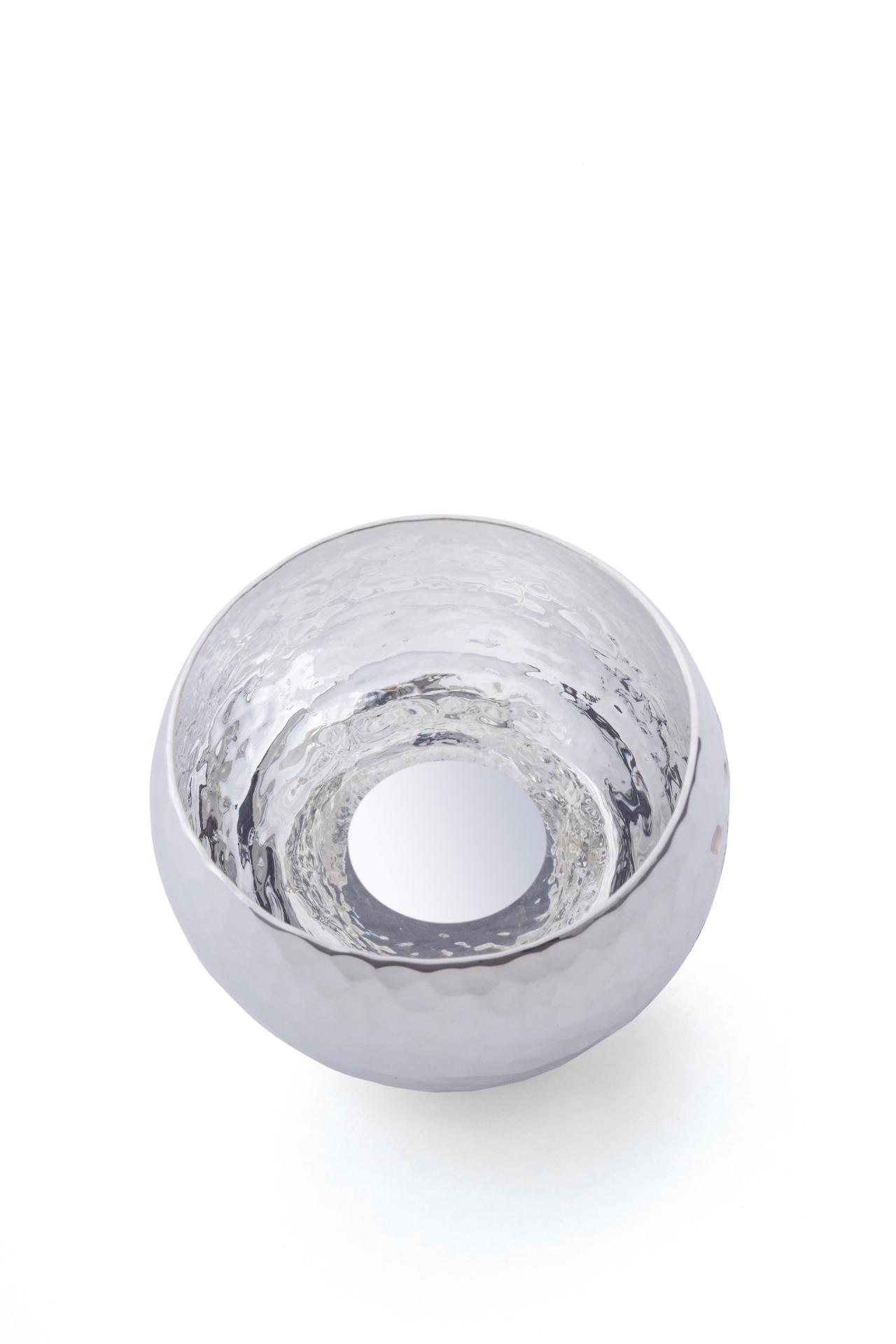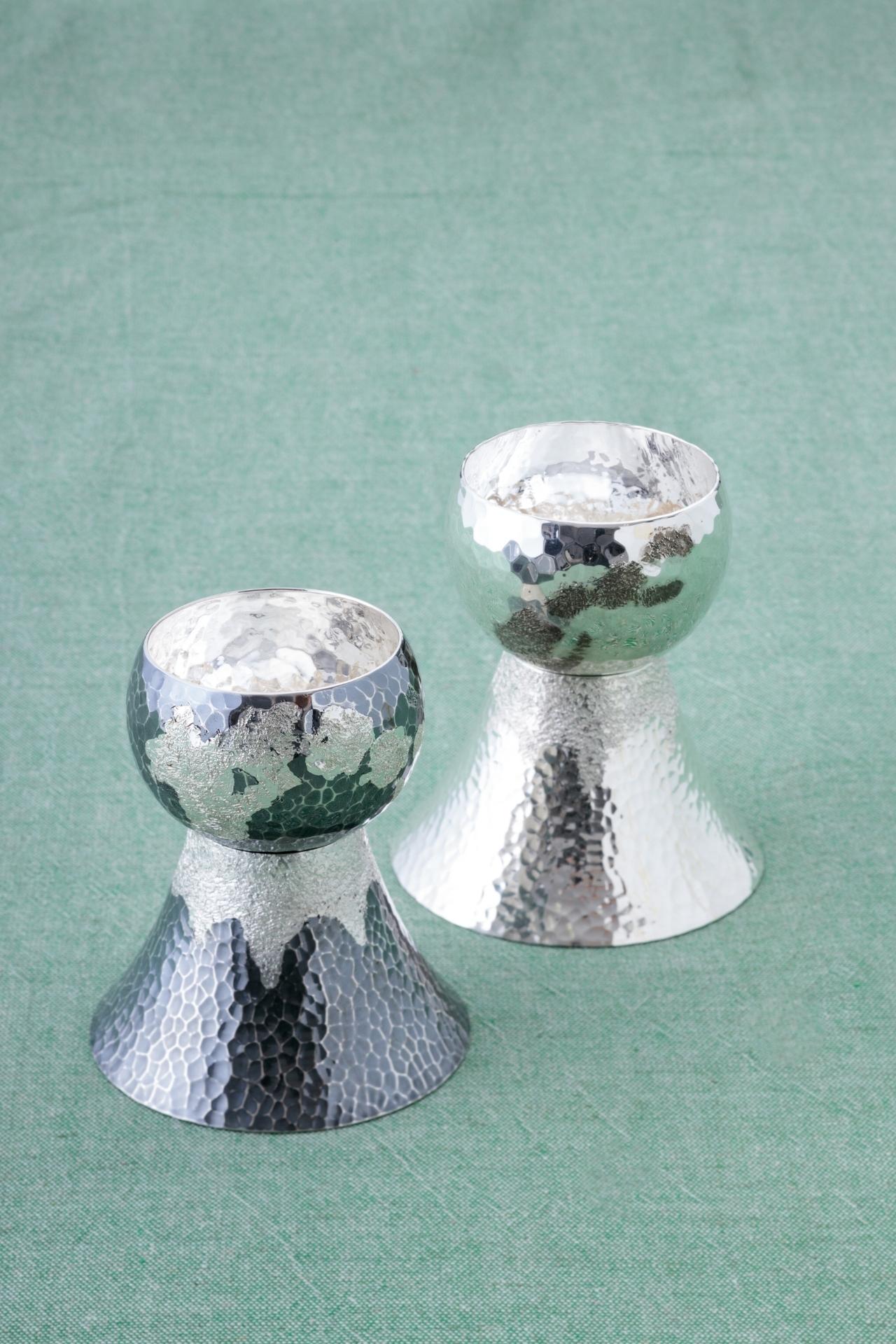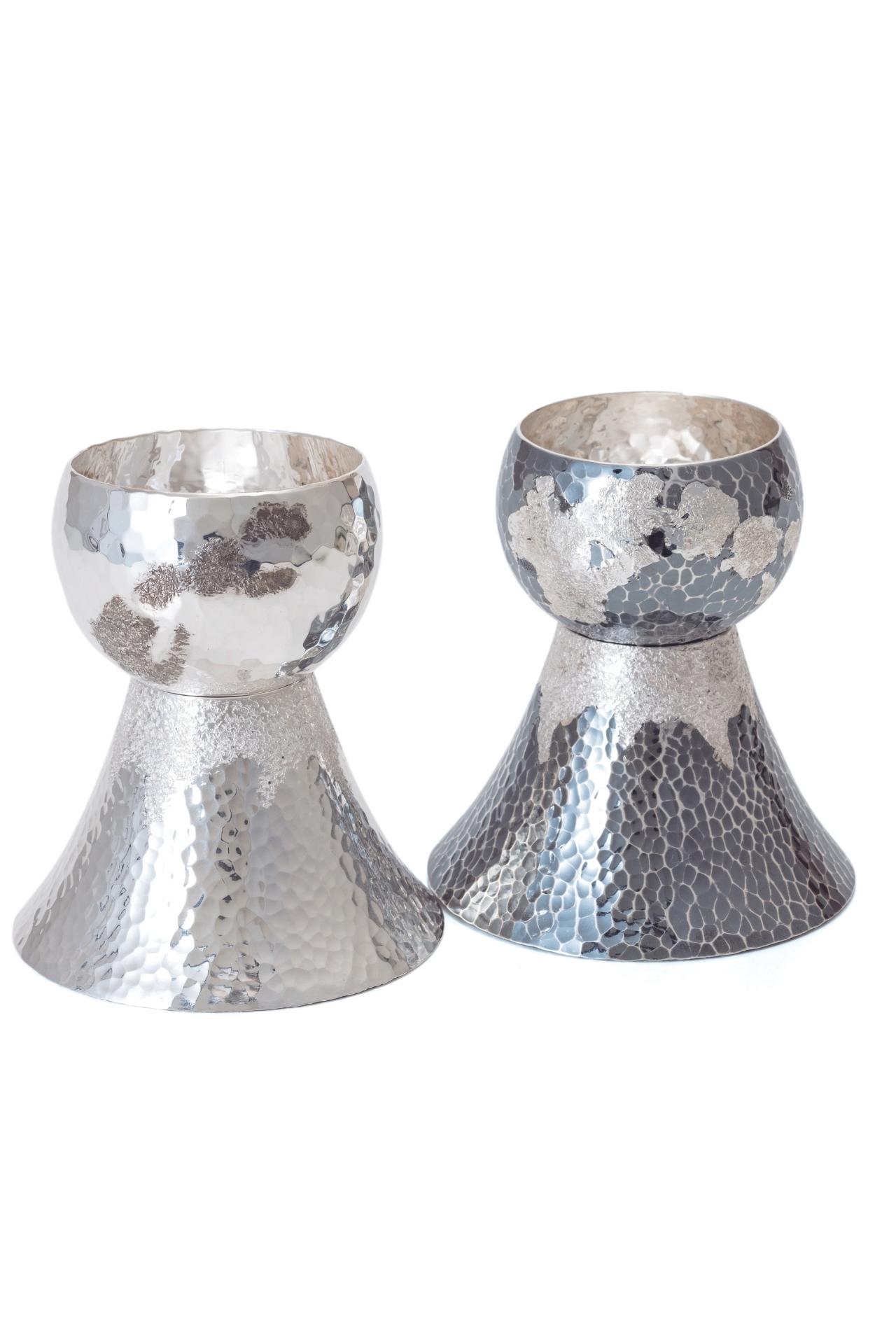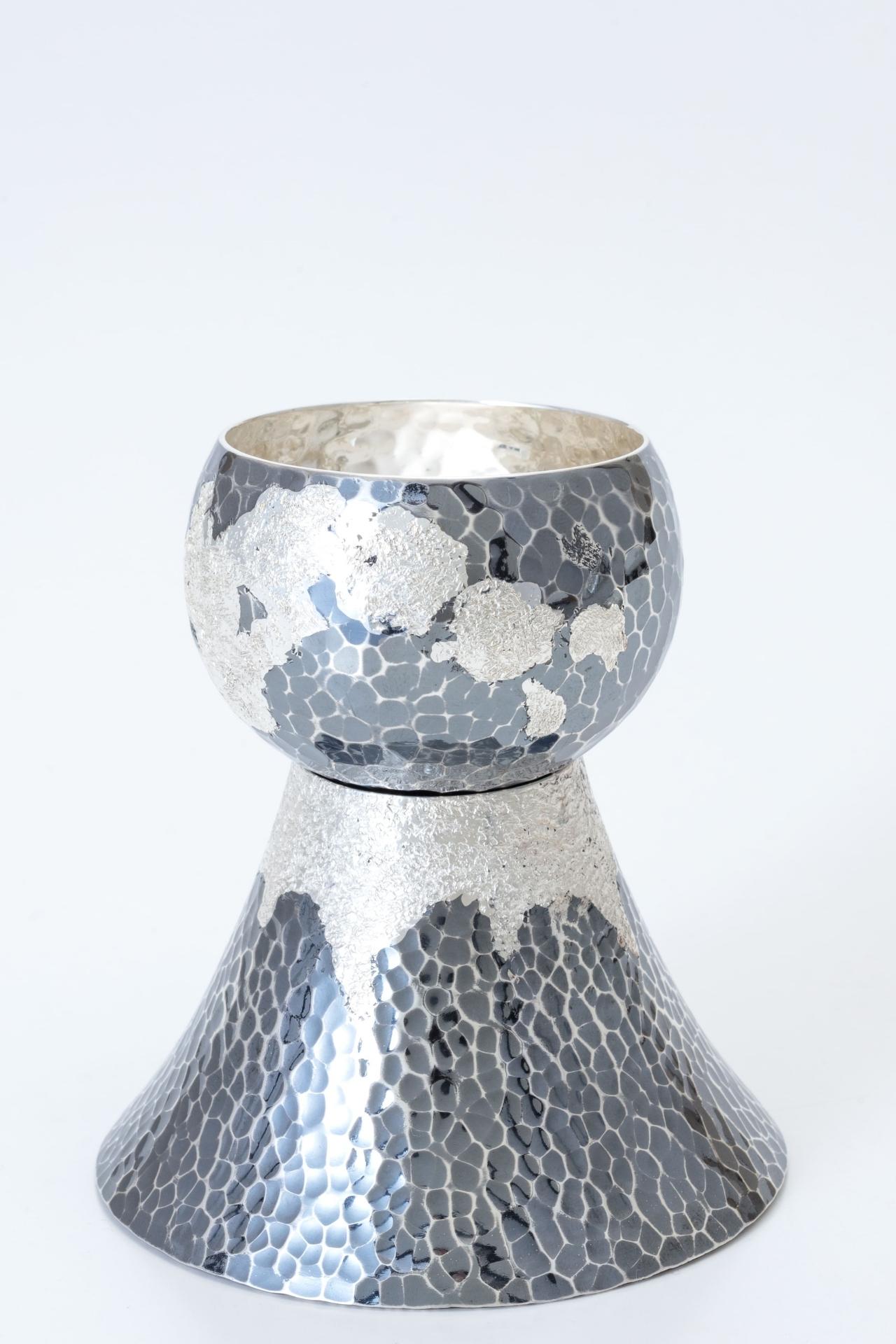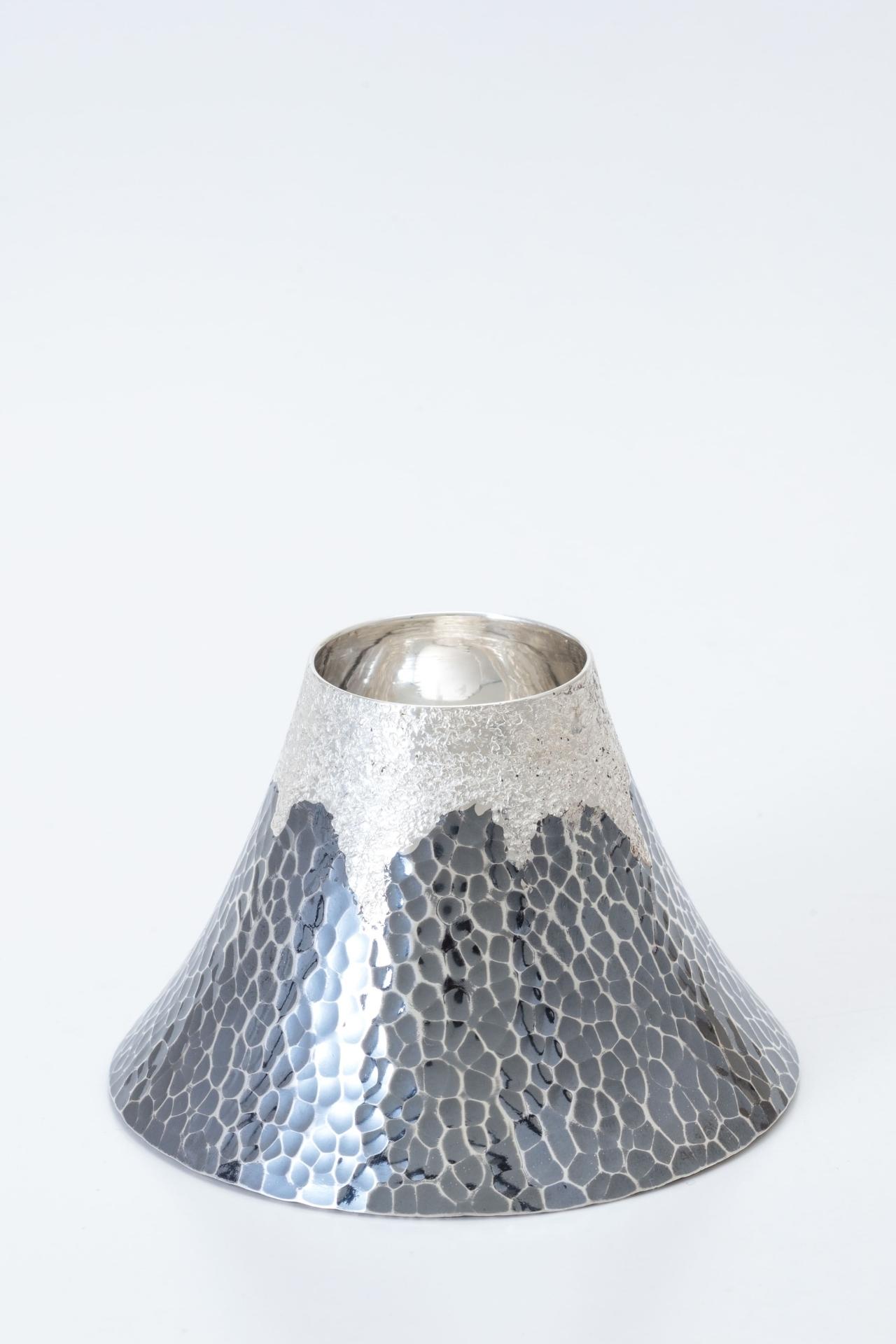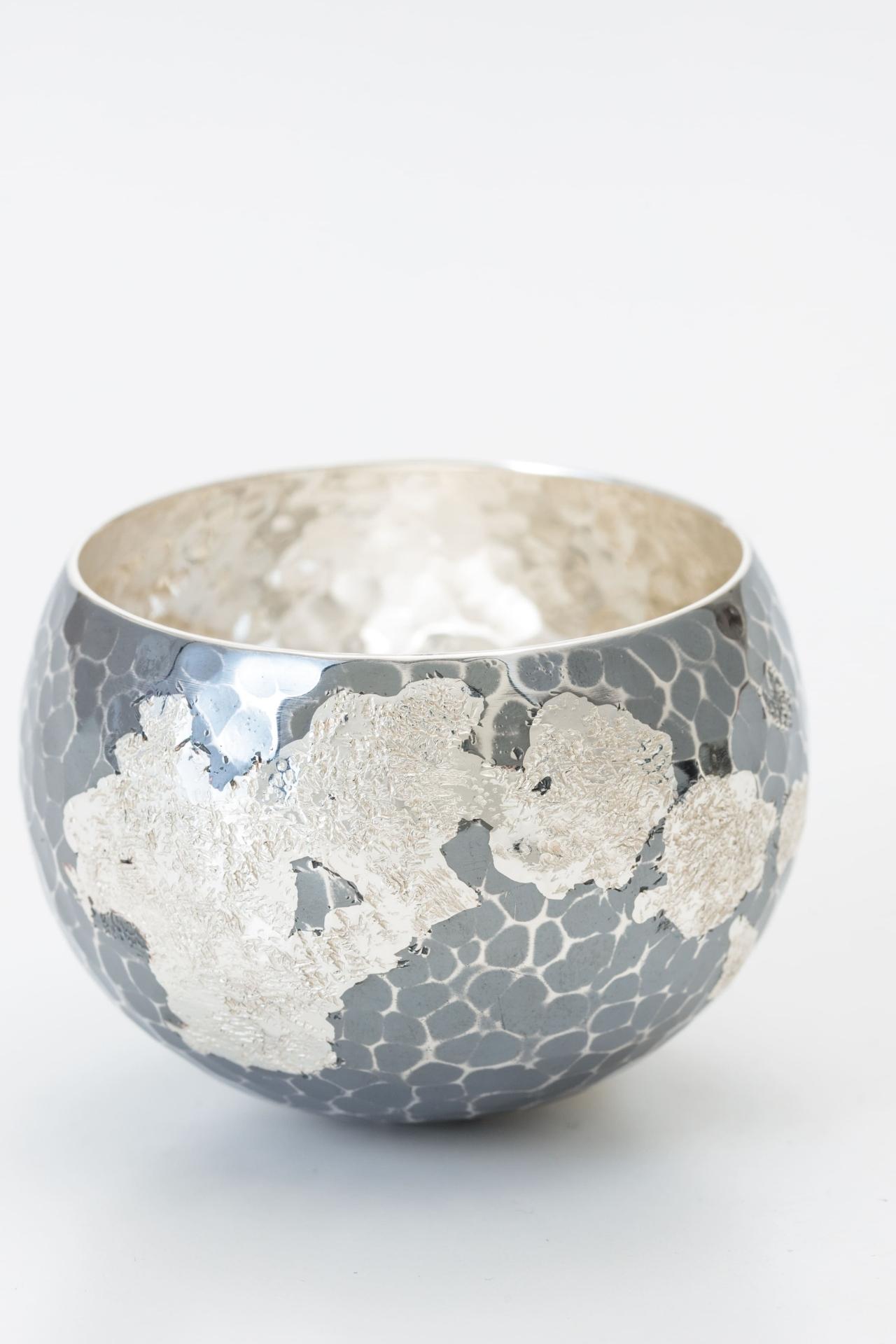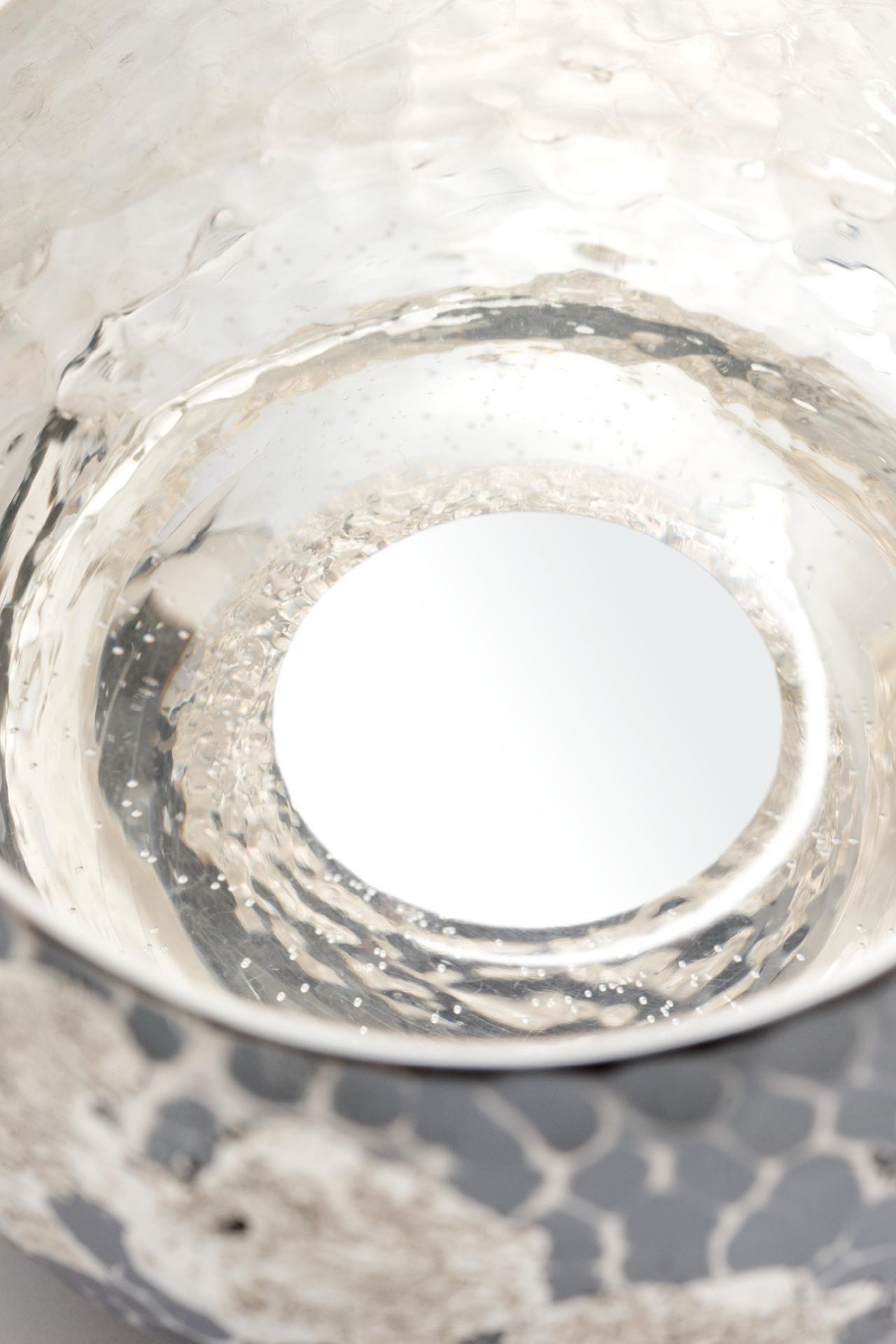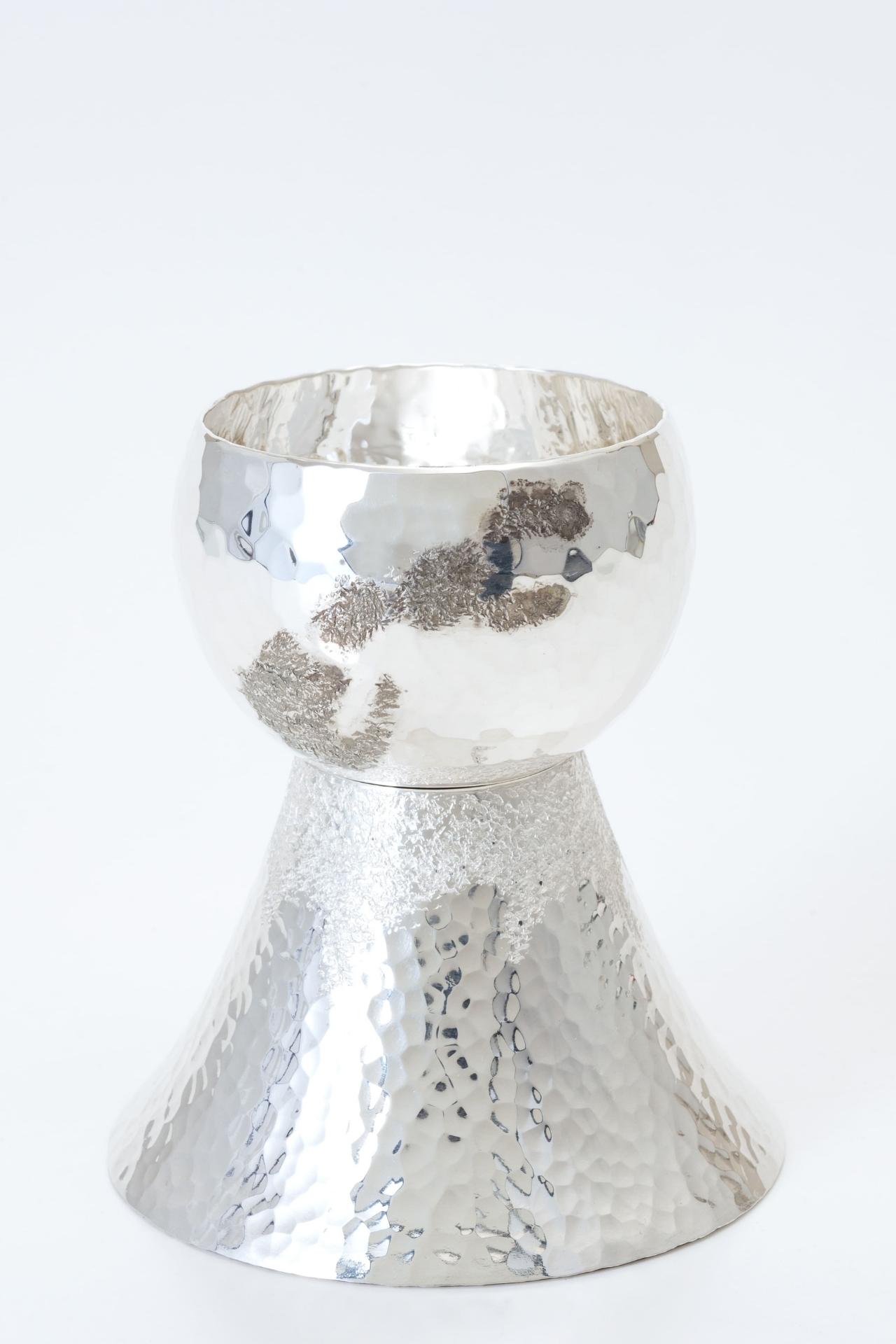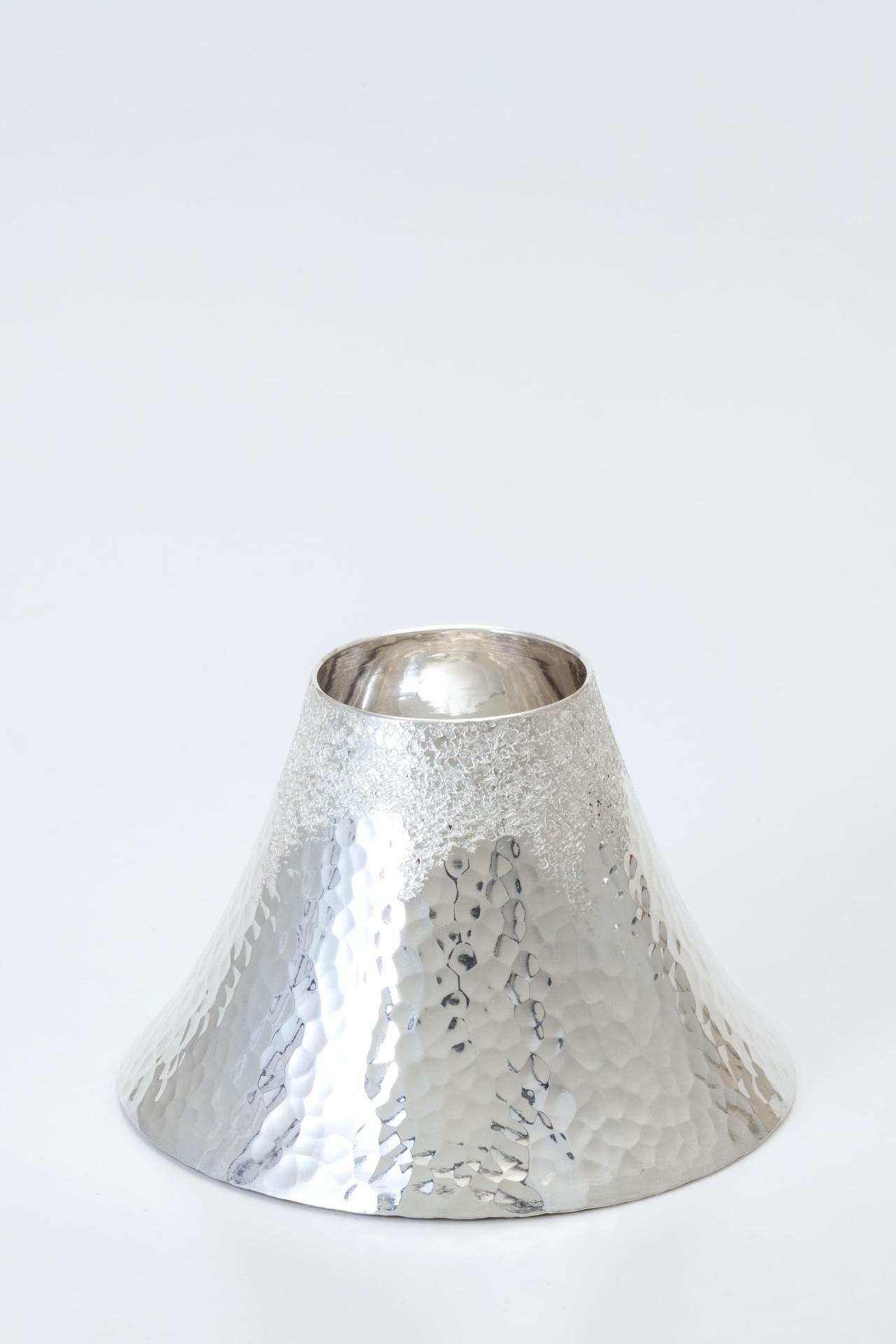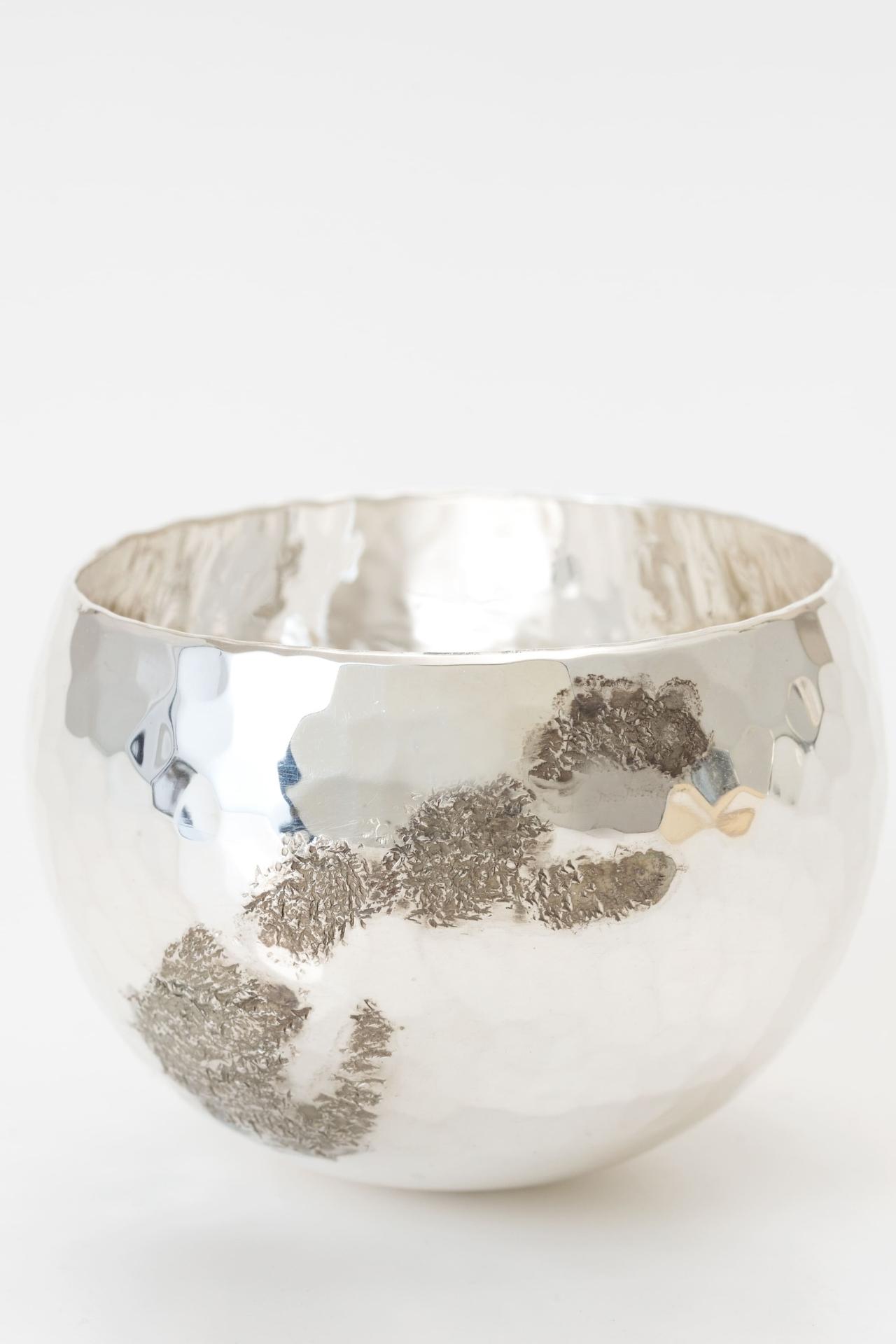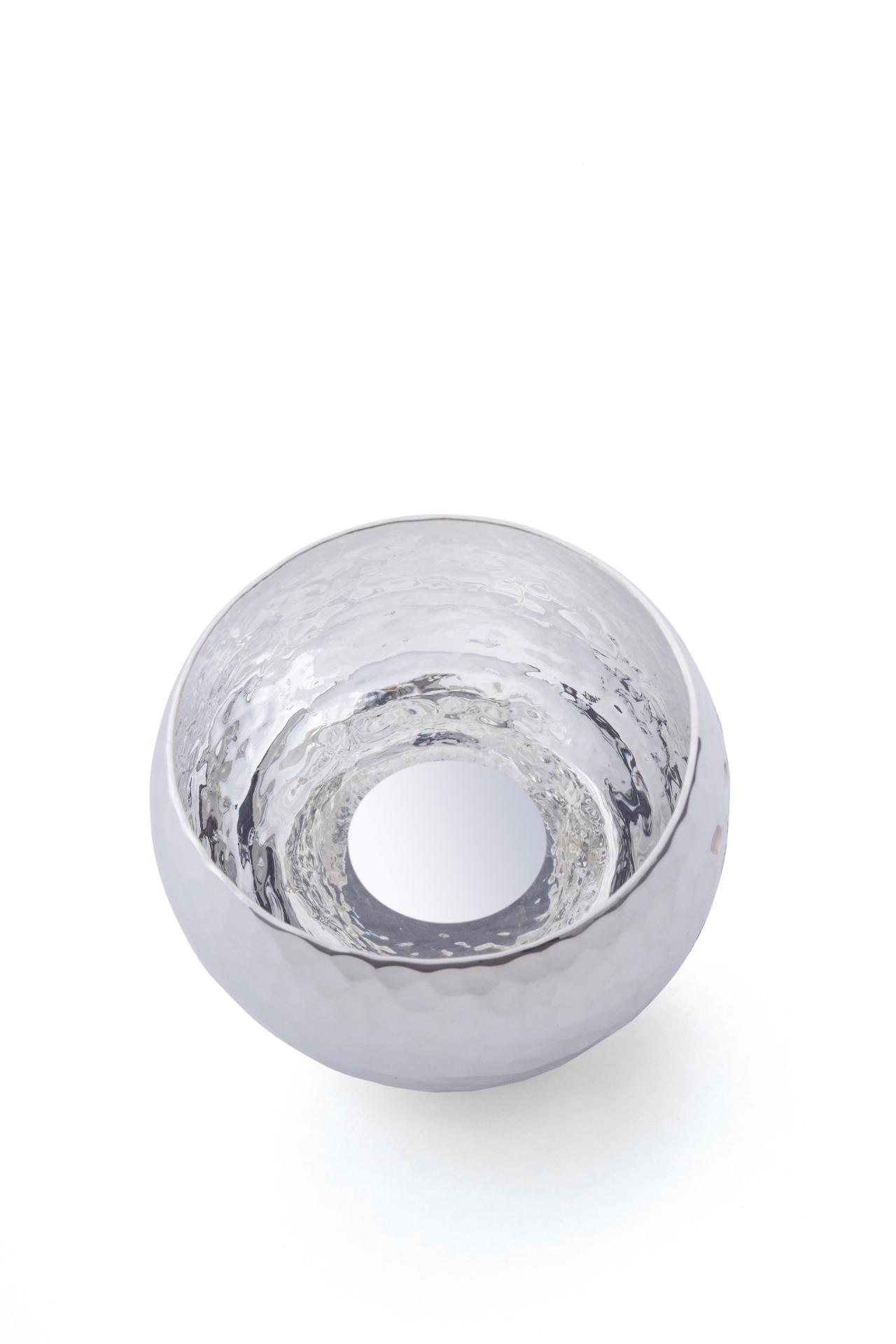 These pieces are made in the image of the full moon and Mt. Fuji.
Together reminiscent of "Pearl Fuji" (the full moon appearing like
a pearl overlapping with the top of Mt. Fuji), these two pieces
together are called our "Tsukimifuji" set. These special items are
made using traditional Tokyo silverware forging techniques
as well as decorative techniques involving hammering.
A unique characteristic of this dishware is the formation of a
pearly drop in the cup when you pour Sake into it.
Masaru Mori tells us about his philosophy on his third cup series:
"We want people using these cups to get a certain sense of
affluence in life, and to truly enjoy them."
As a way of making these products even more interesting for
the user, Mr. Mori crafted them to show a corona around the
floating pearly drop.
Since this was his first attempt at this particular effect, he made a
number of prototypes, adjusting the size of the pearly drop to the
corona a number of times.
In addition, the "Moon" cup is decorated with a rabbit
on the front,while the "Fuji" cup sports a sweet picture of a
rabbit holding a mallet.
Says Masaru Mori: "The pearly drop is intended to look like the
moon and the rice cake-pounding rabbit of Japanese folktales.
This pure silver cup is an example of traditional Tokyo silverware
techniques infused with a bit of humor."
This is a fun way to enjoy sake, but it's also a unique, stylish way to
spruce up your living space.
Tsukimi Fuji

Varieties: Two sets, four types
Materials: Pure silver
Approximate Dimensions:
Tsuki (Moon): Internal Diameter: 52mm Maximum diameter: 58 mm Height: 38 mm Weight: 60g
Fuji: Internal Diameter: 30mm Maximum Diameter: 70mm Height: 48mm Weight: 80g
Suggested Retail Price
Tsuki (Moon): ¥42,900 (tax included)
Fuji: ¥53,900 (tax included)
*The information on this site is as of November 2022.
*Sizes, colours and shapes of the actual products may differ slightly as they are handmade.
*Product specifications and suggested retail prices may change without prior notice.