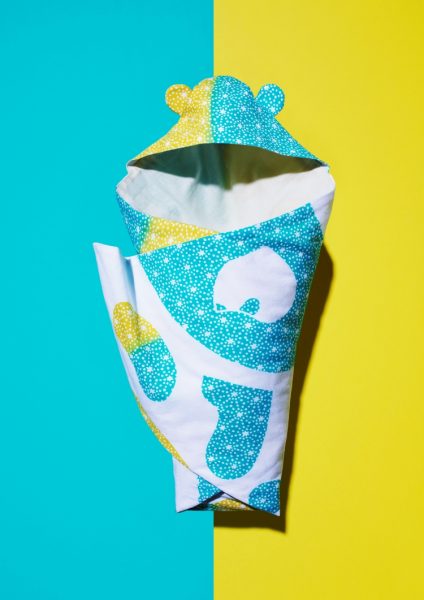 image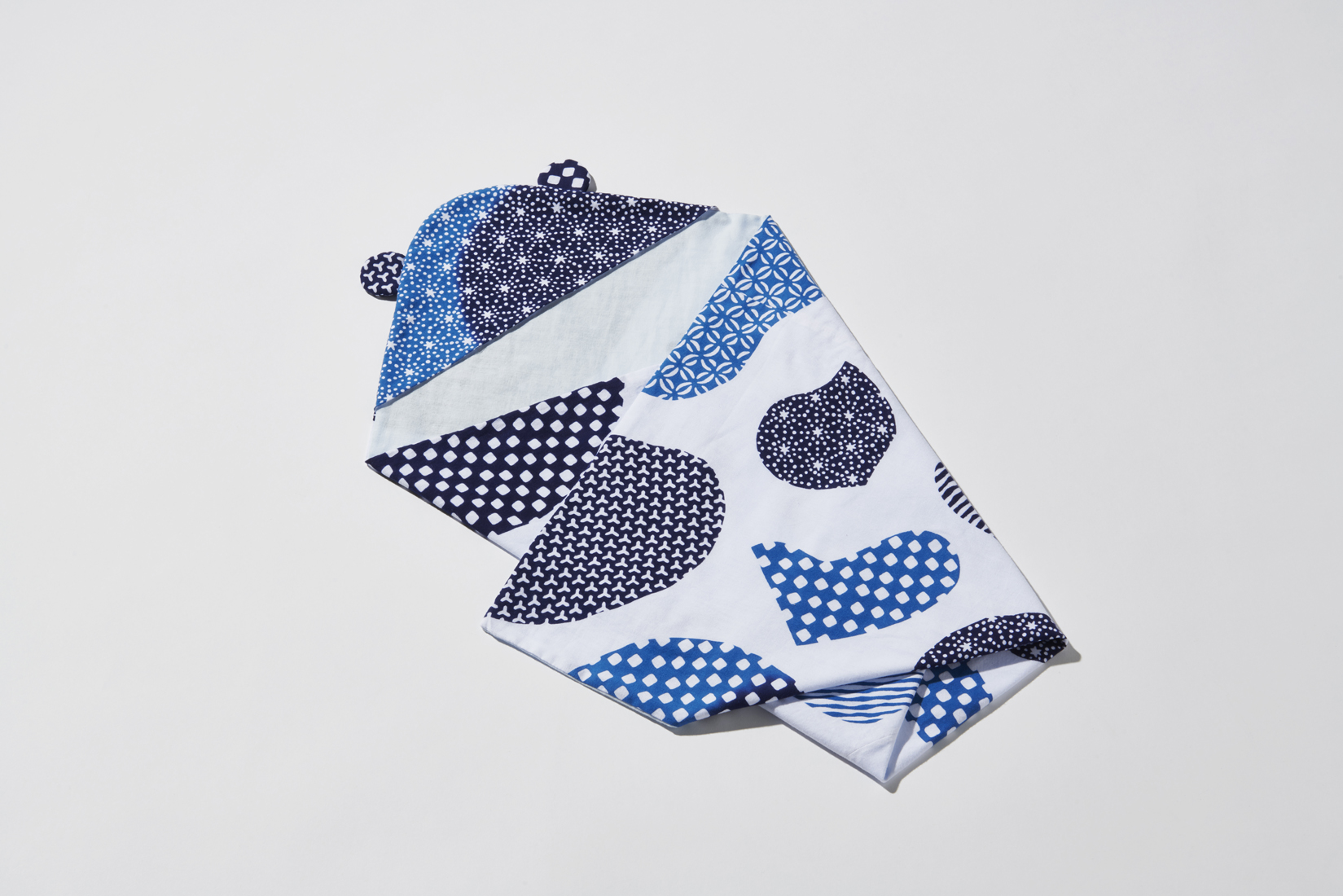 Bear (Blue)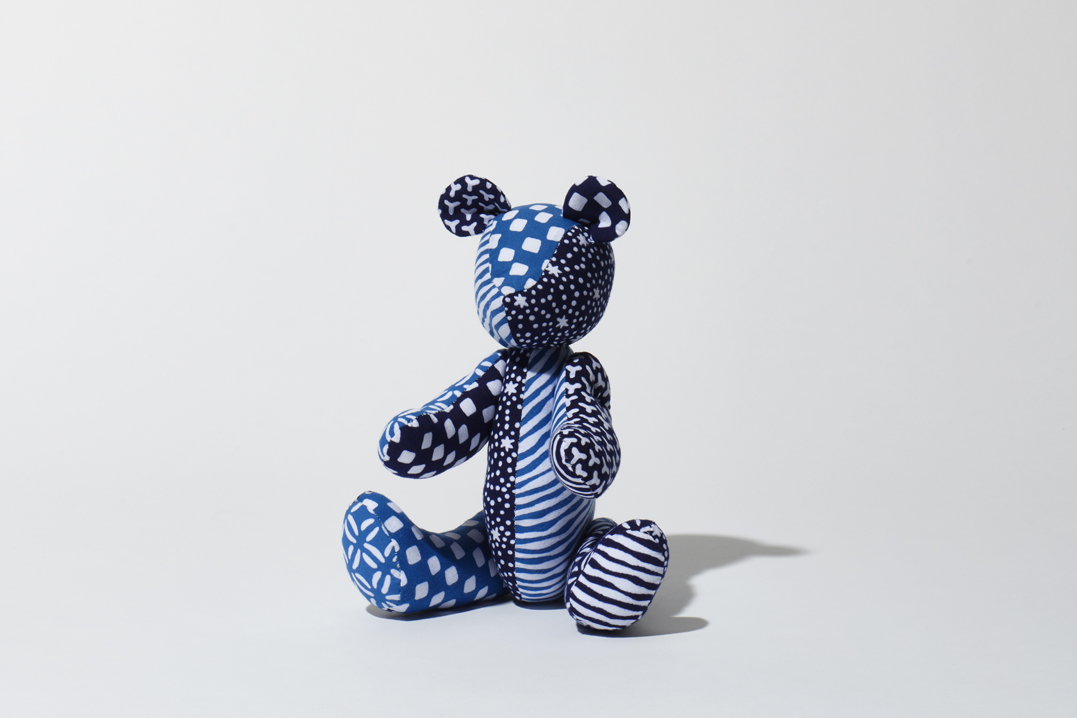 Bear (Blue)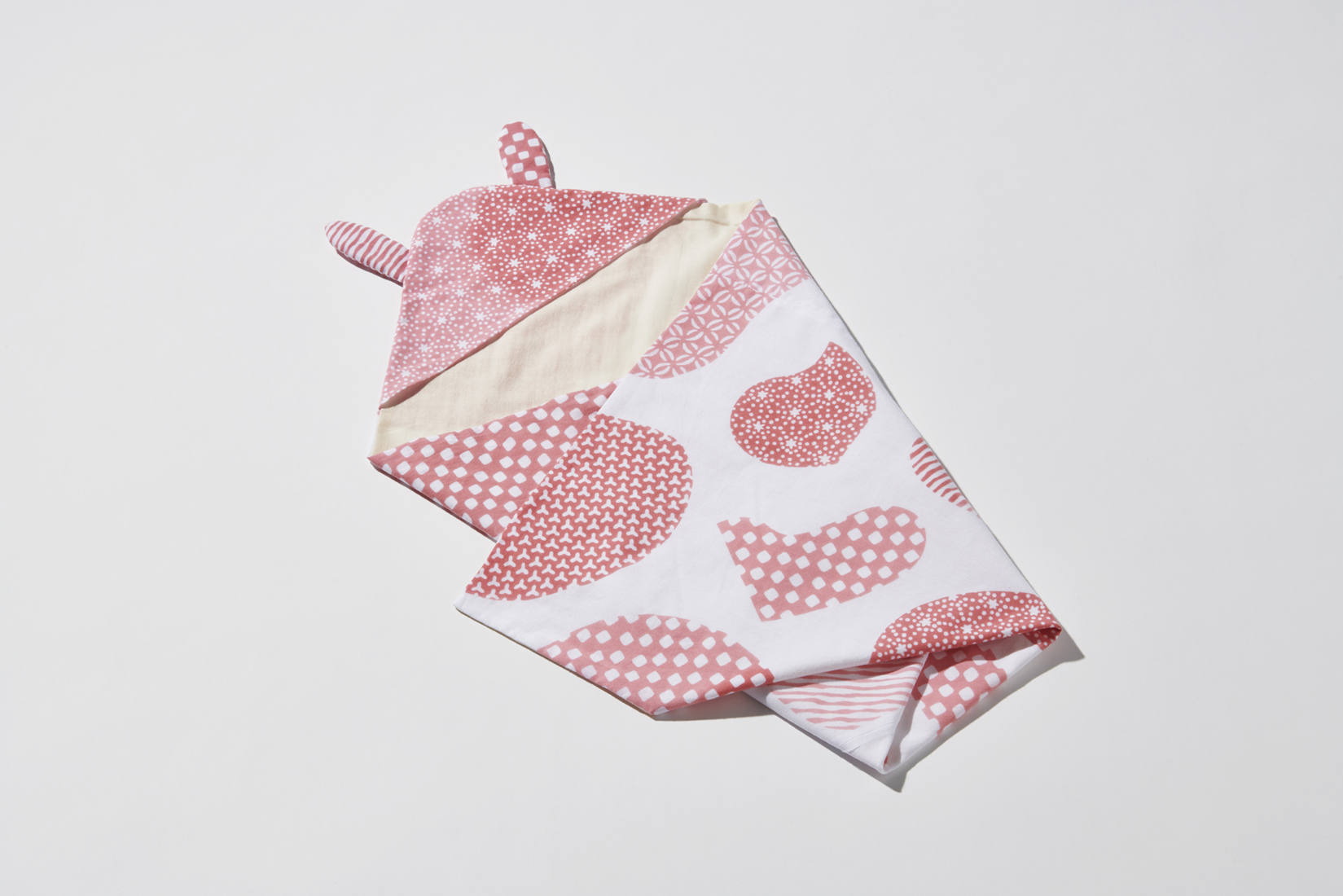 Rabbit (Pink)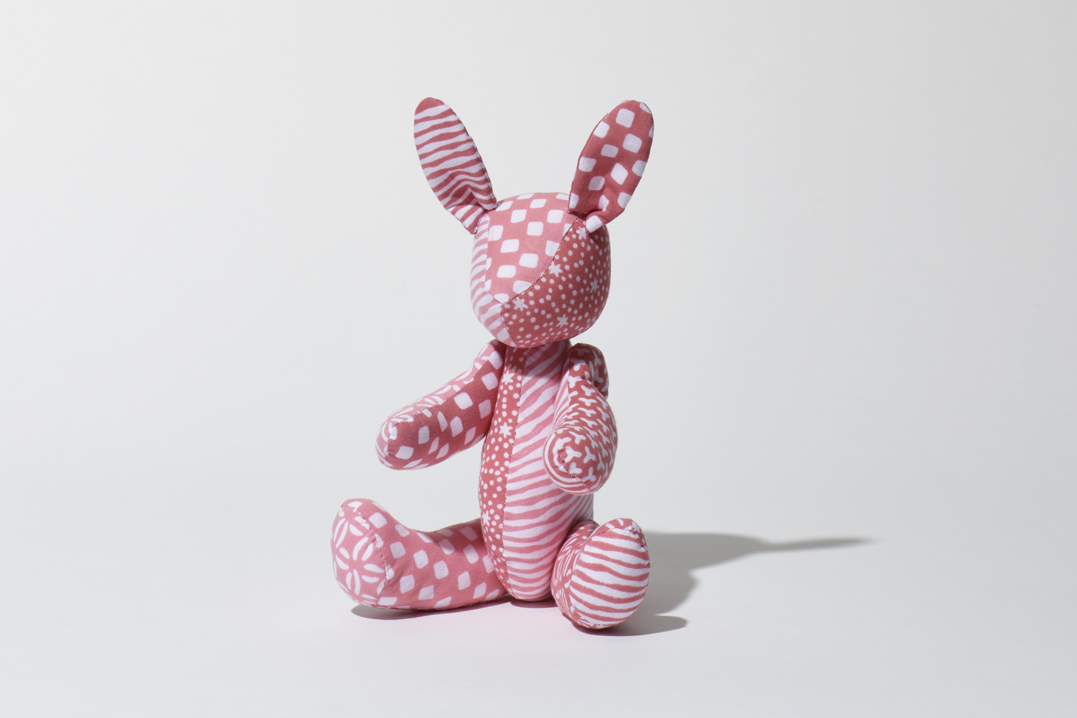 Rabbit (Pink)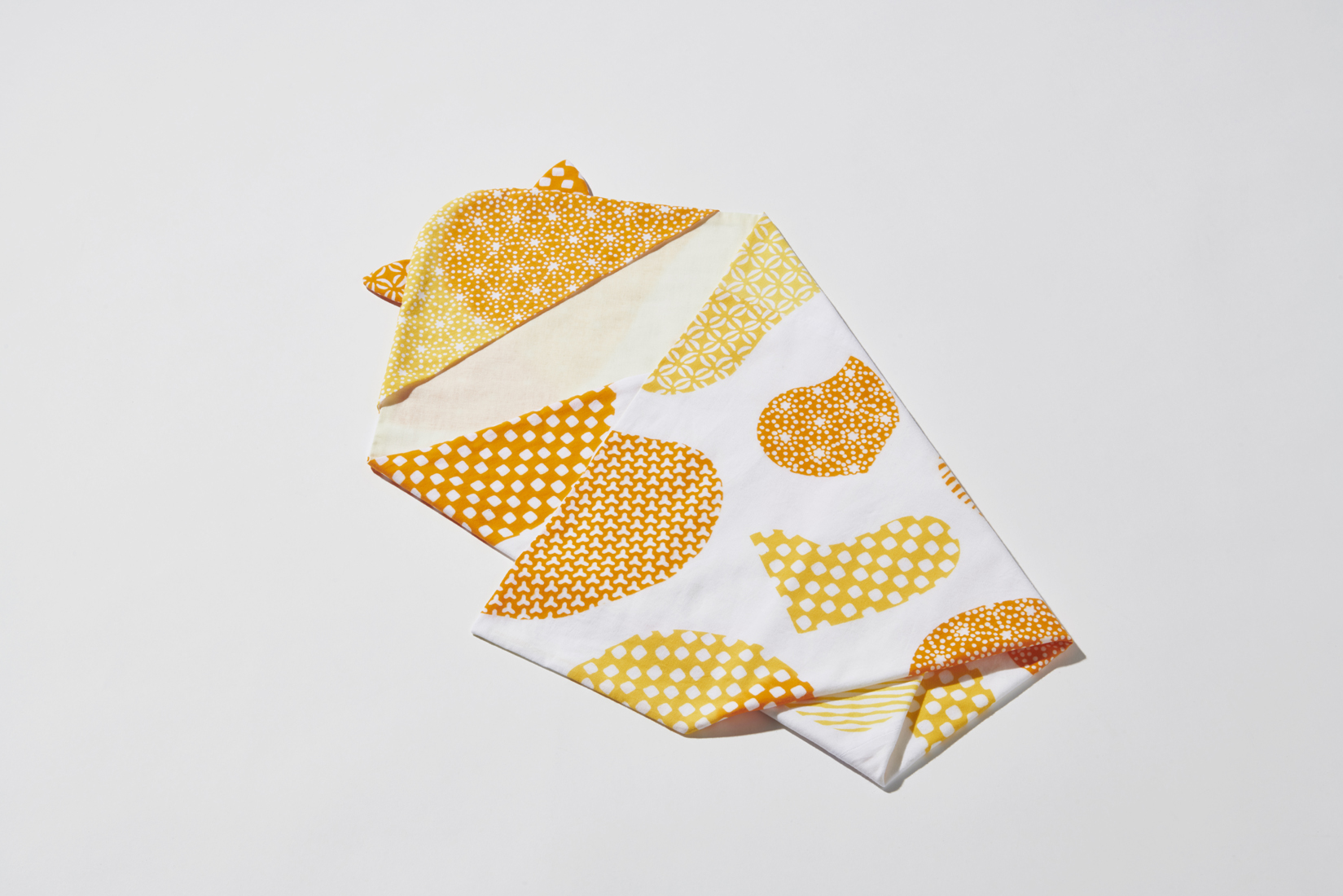 Cat (Yellow)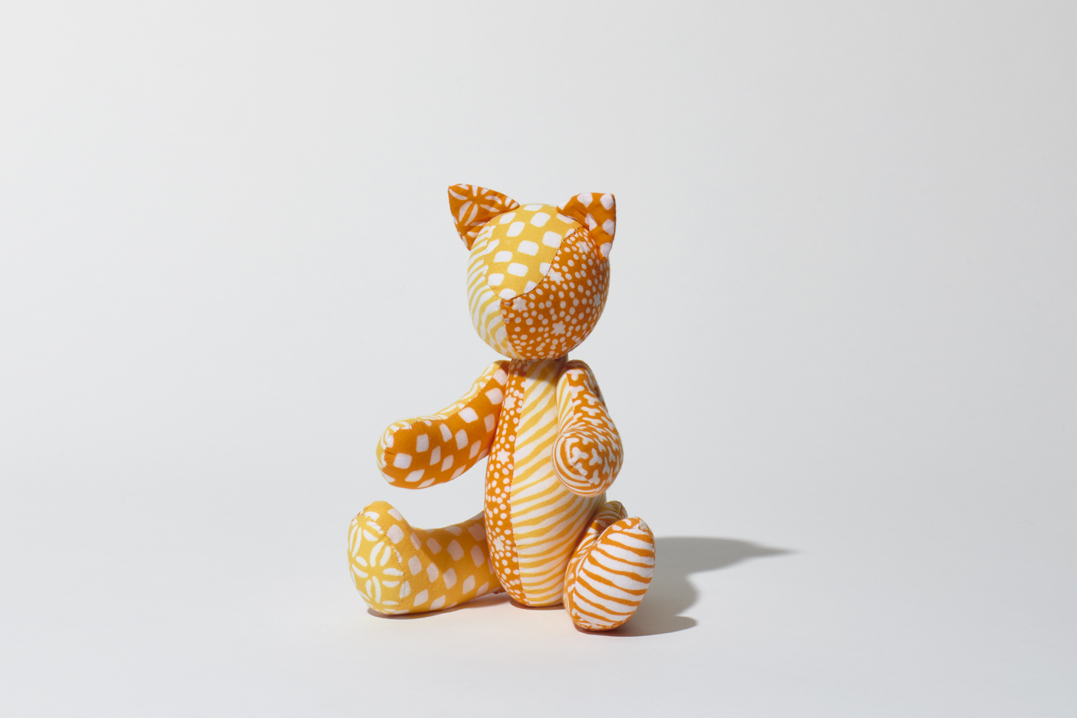 Cat (Yellow)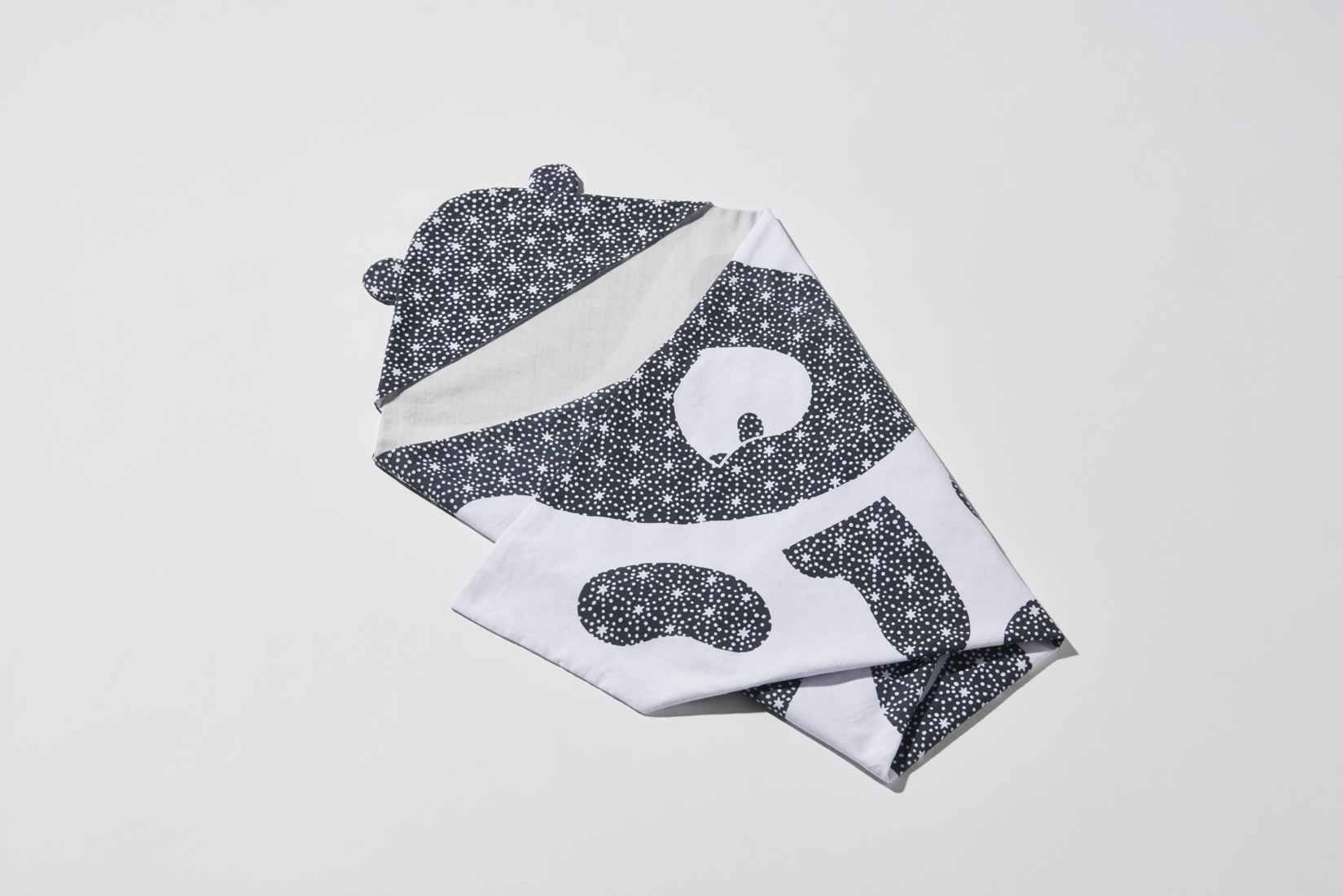 Panda (Grey)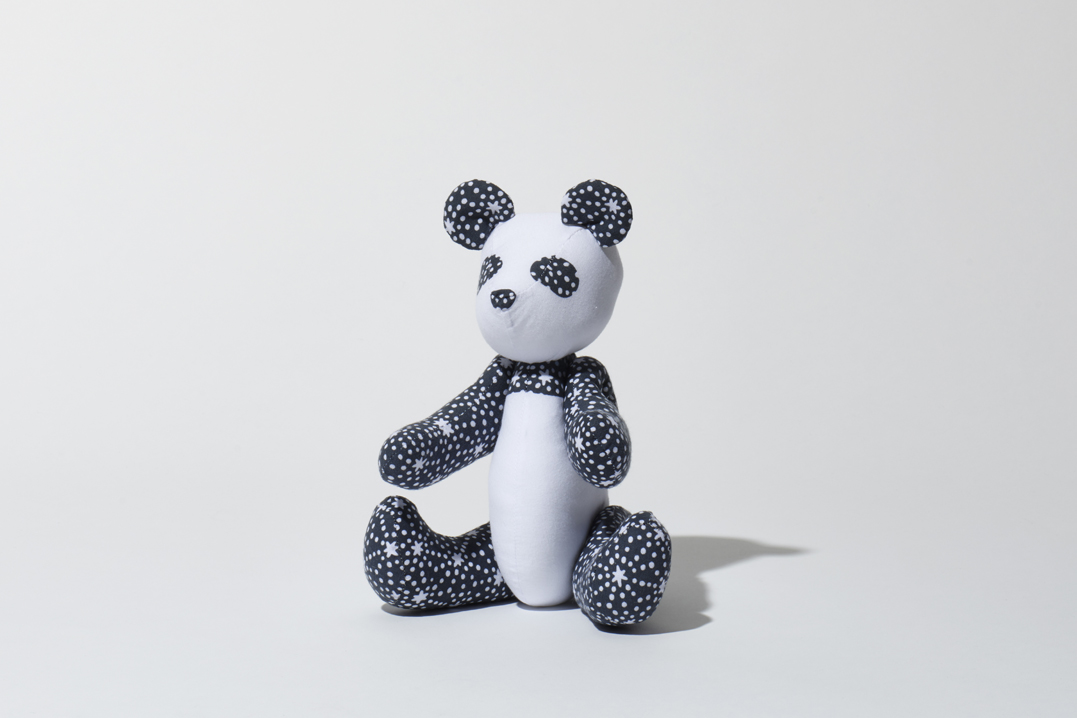 Panda (Grey)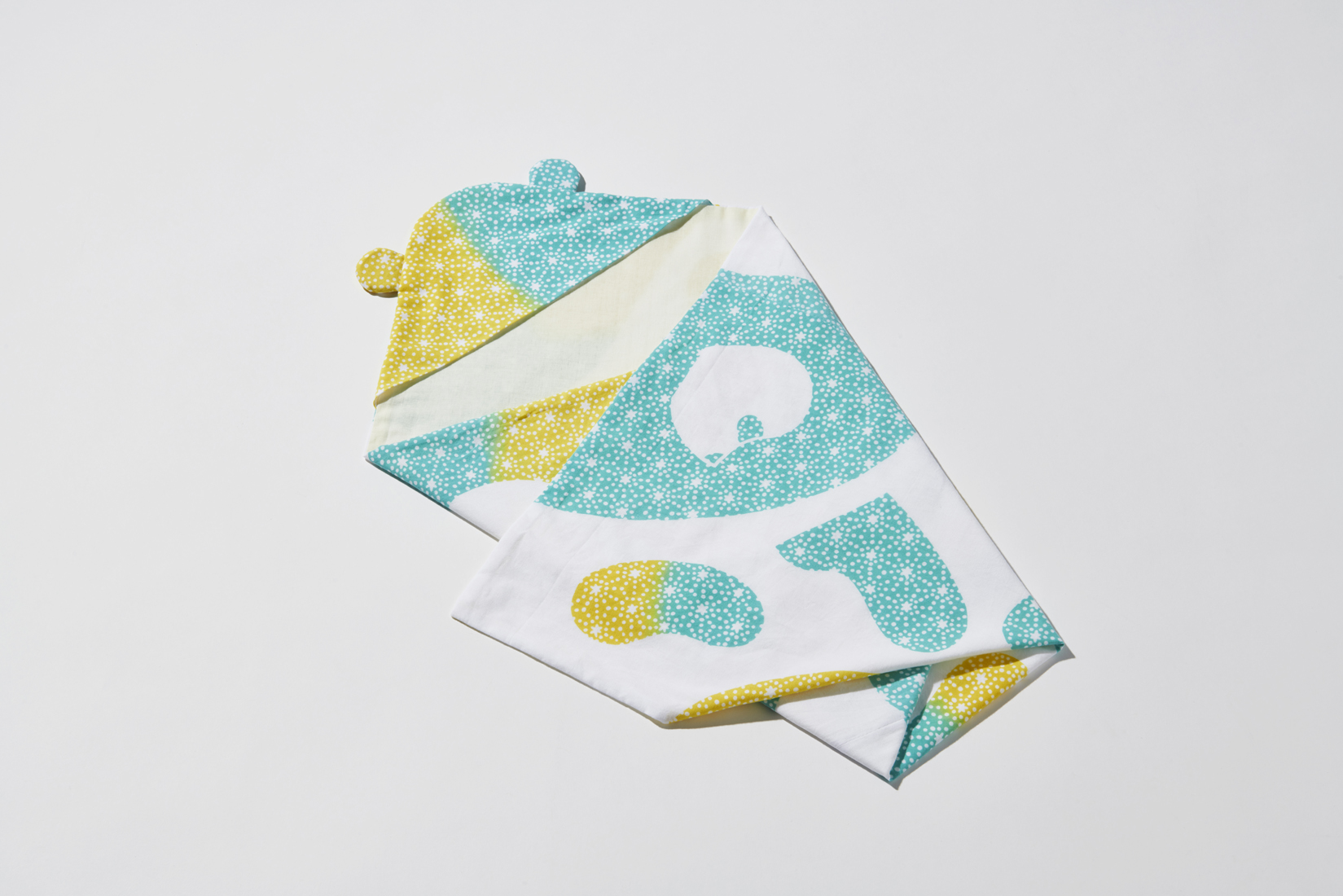 Panda ( Light blue × yellow)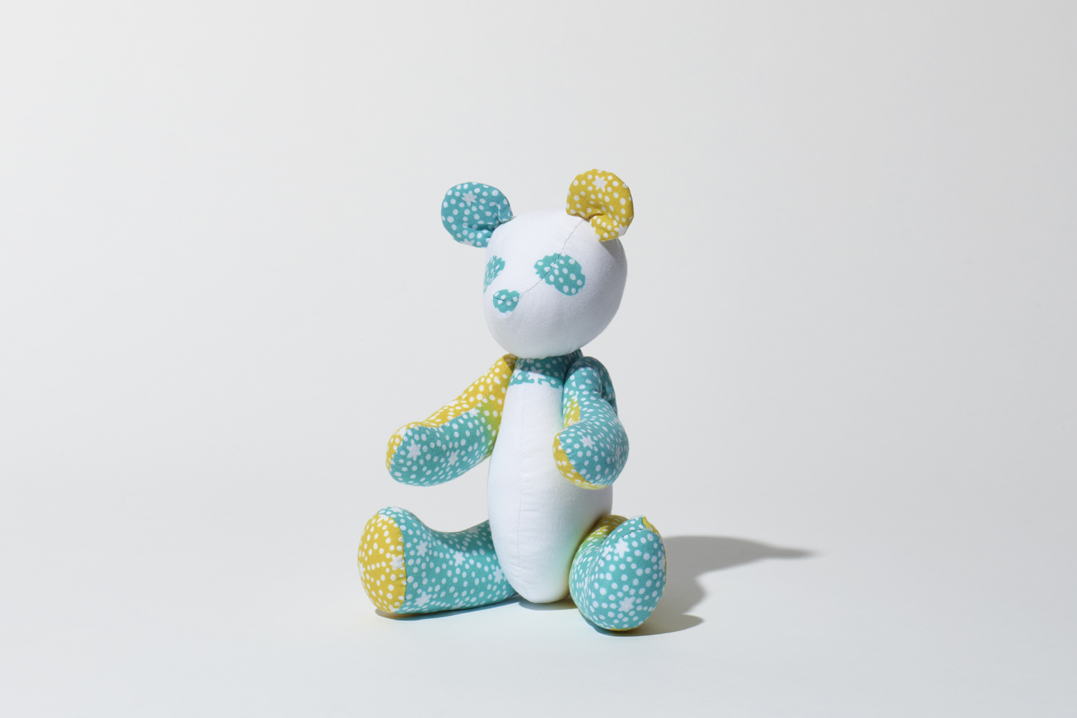 Panda ( Light blue × yellow)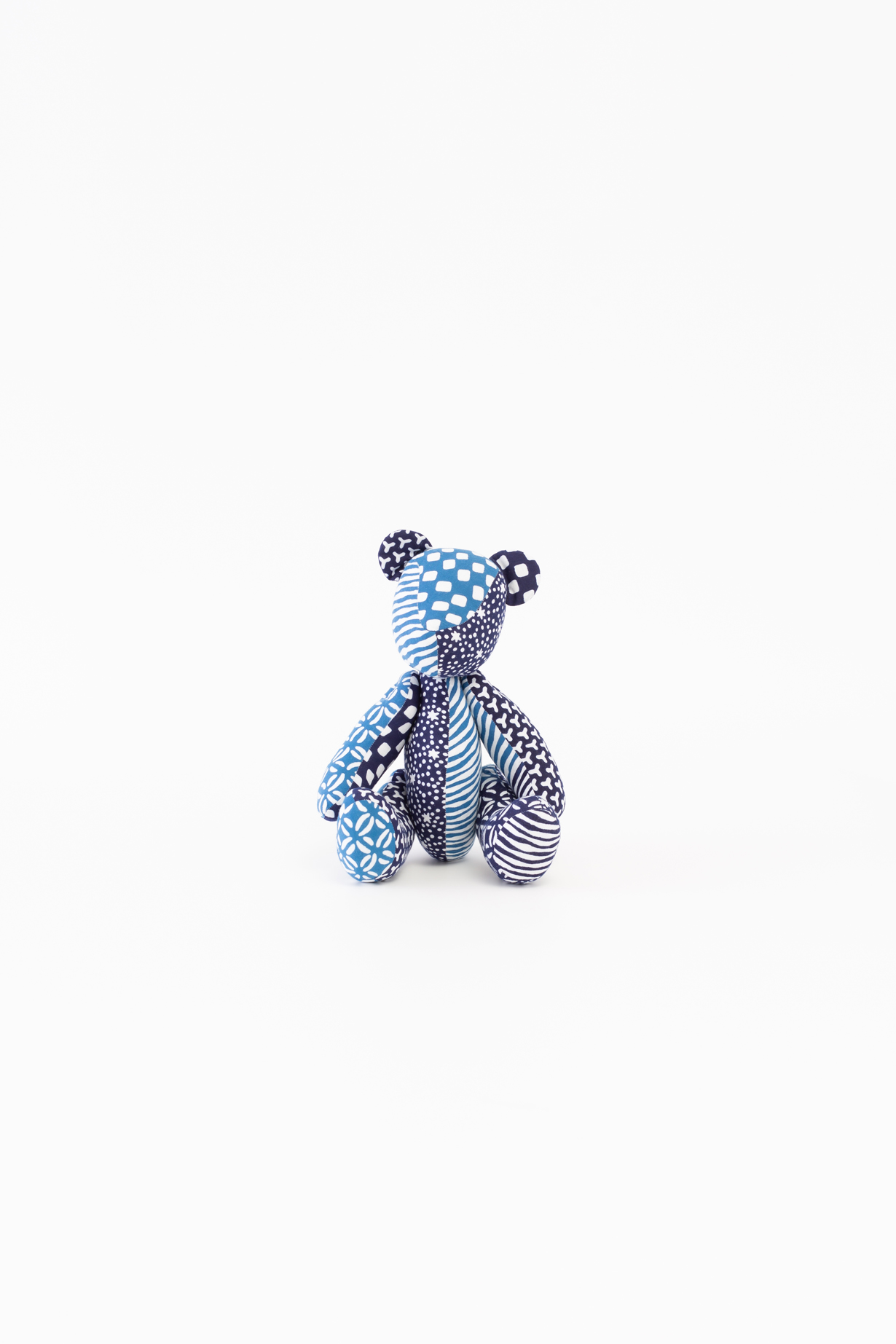 Bear (Blue)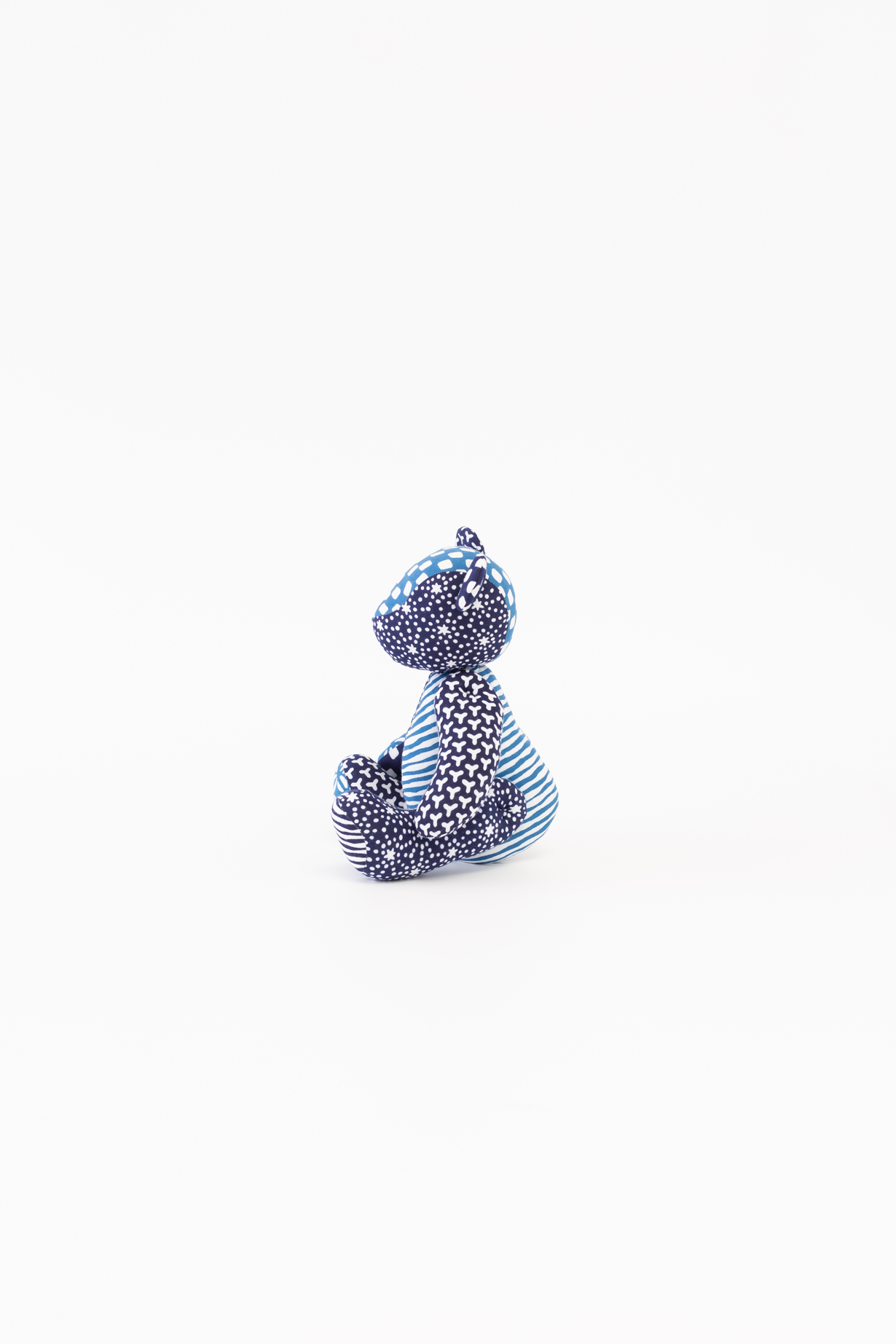 Bear (Blue)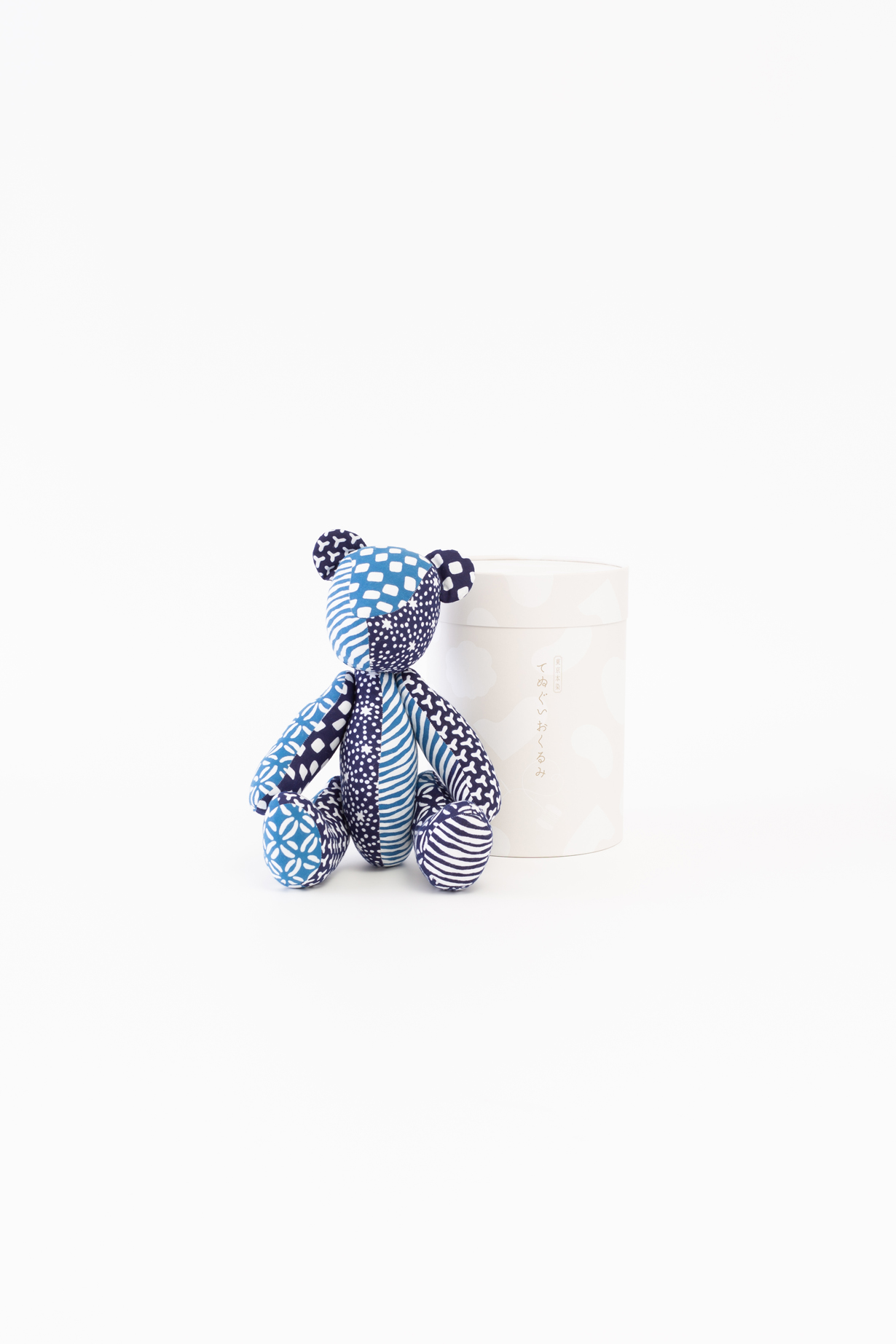 Bear (Blue) &box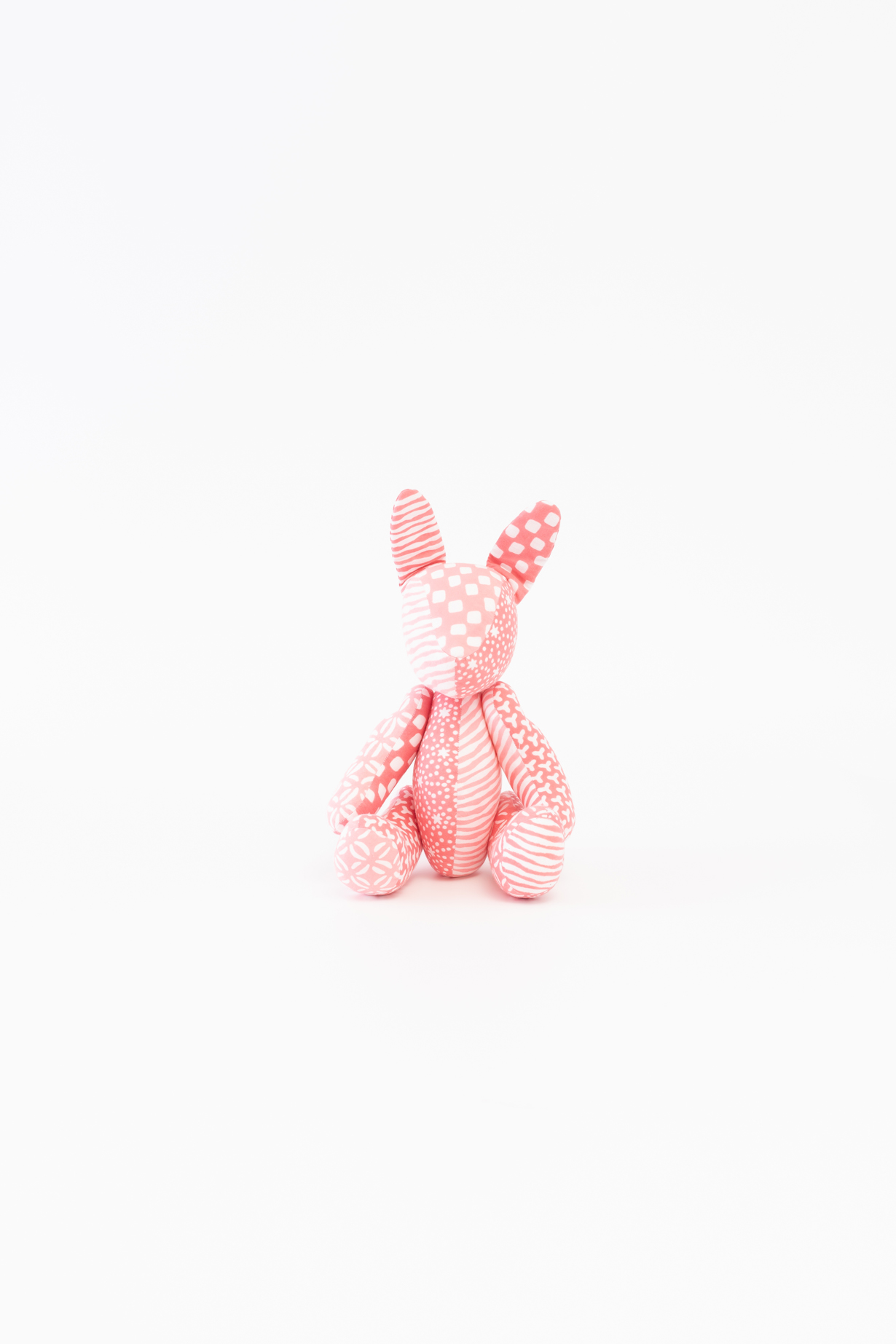 Rabbit (Pink)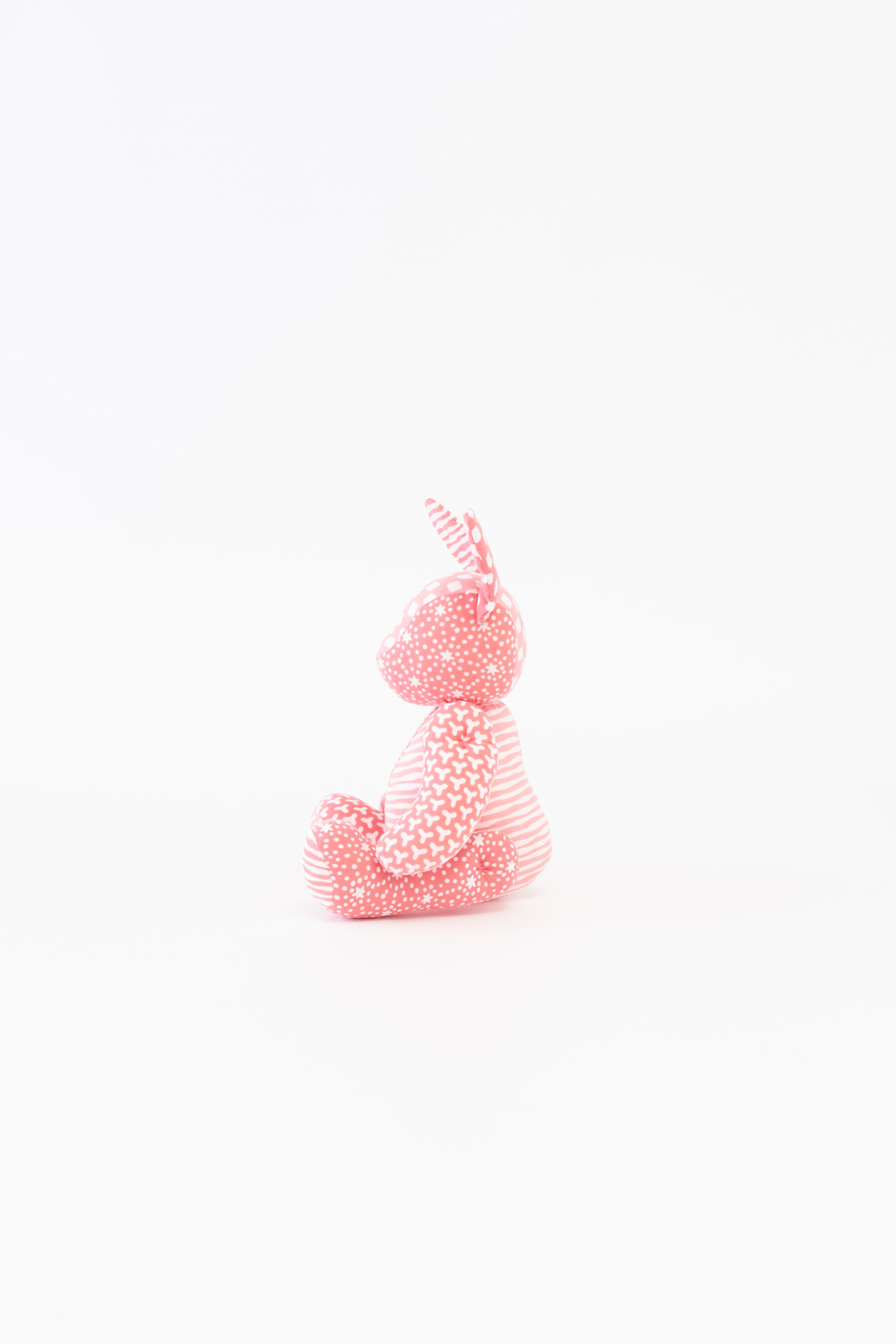 Rabbit (Pink)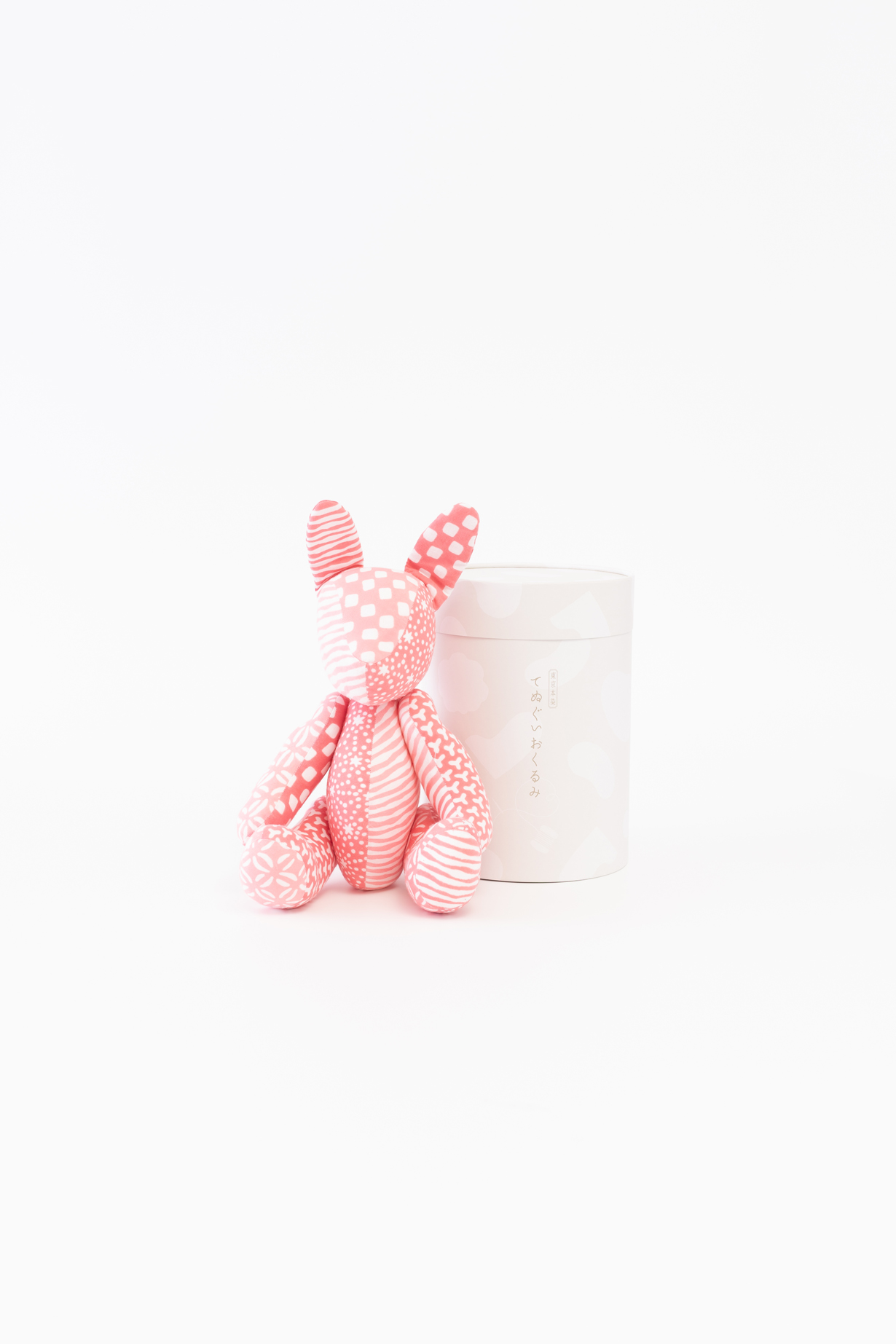 Rabbit (Pink) &box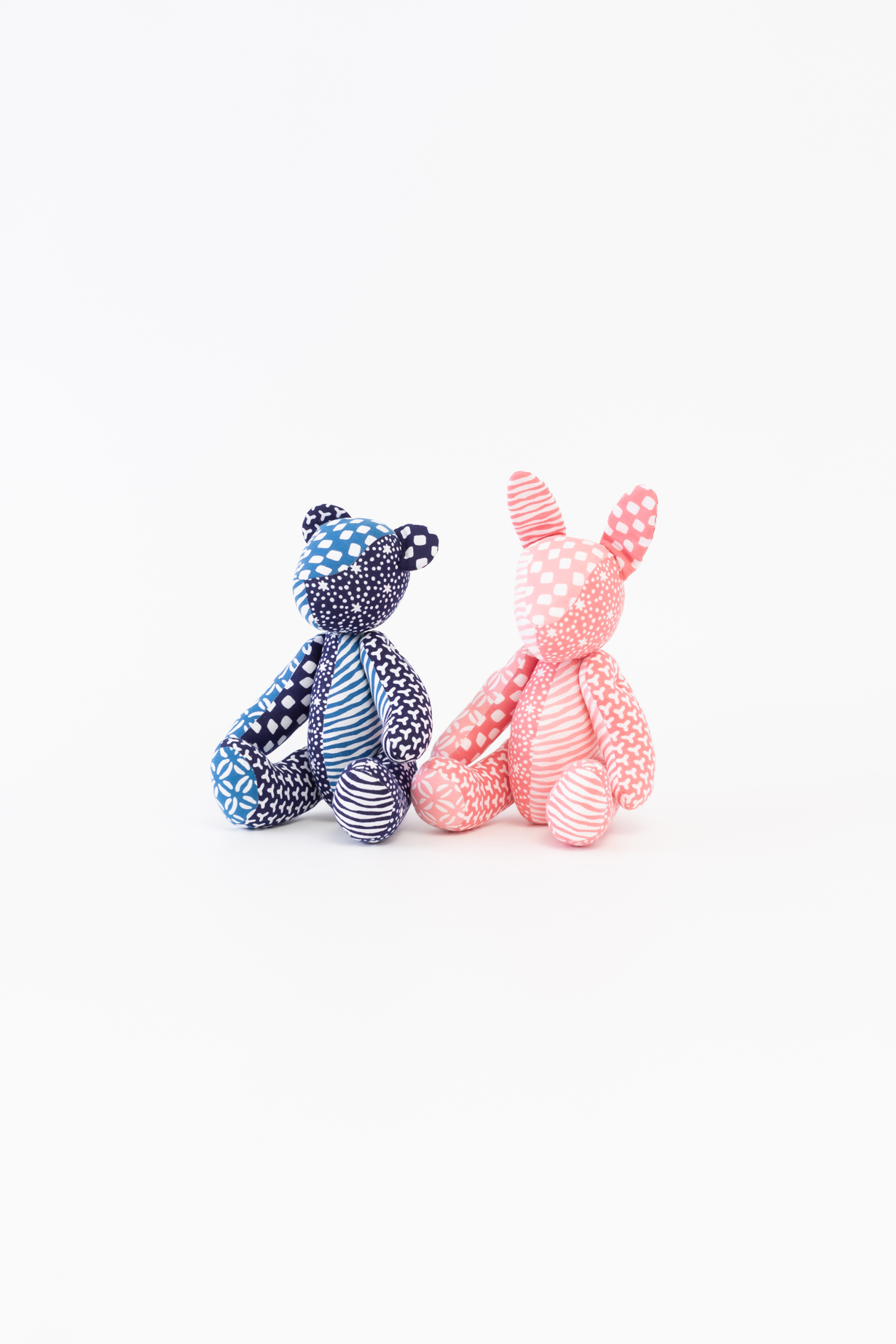 Bear (Blue) & Rabbit (Pink)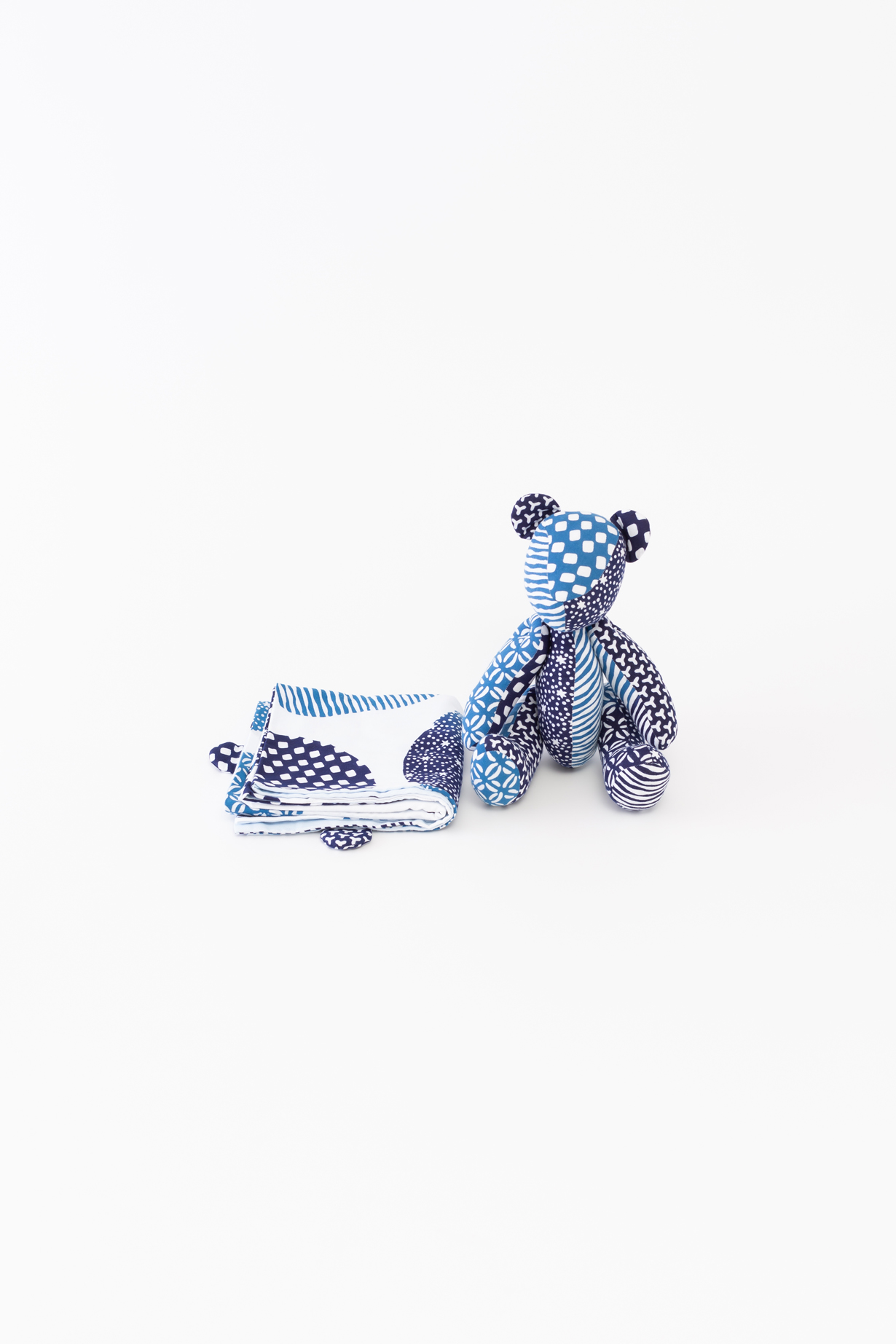 Bear (Blue)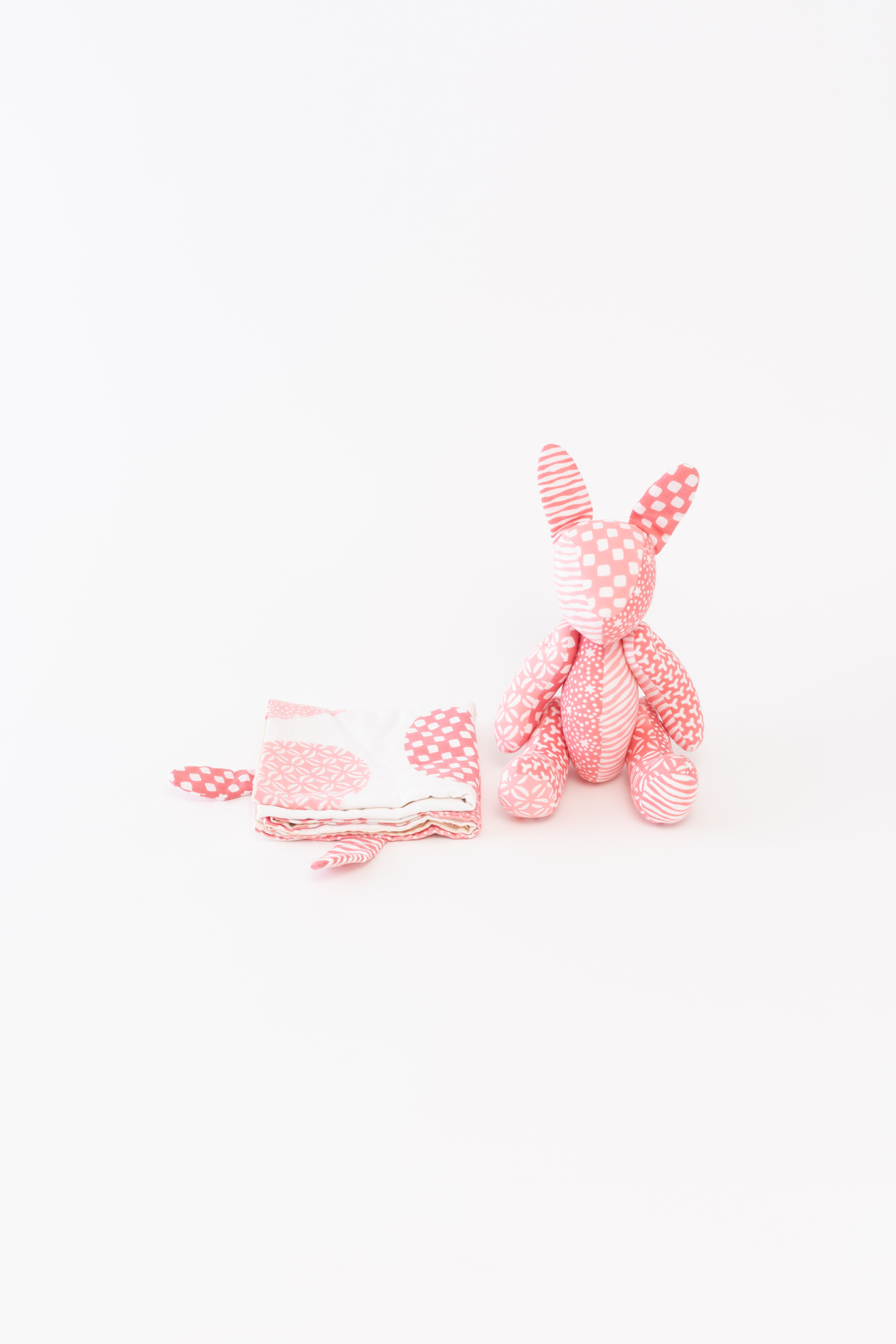 Rabbit (Pink)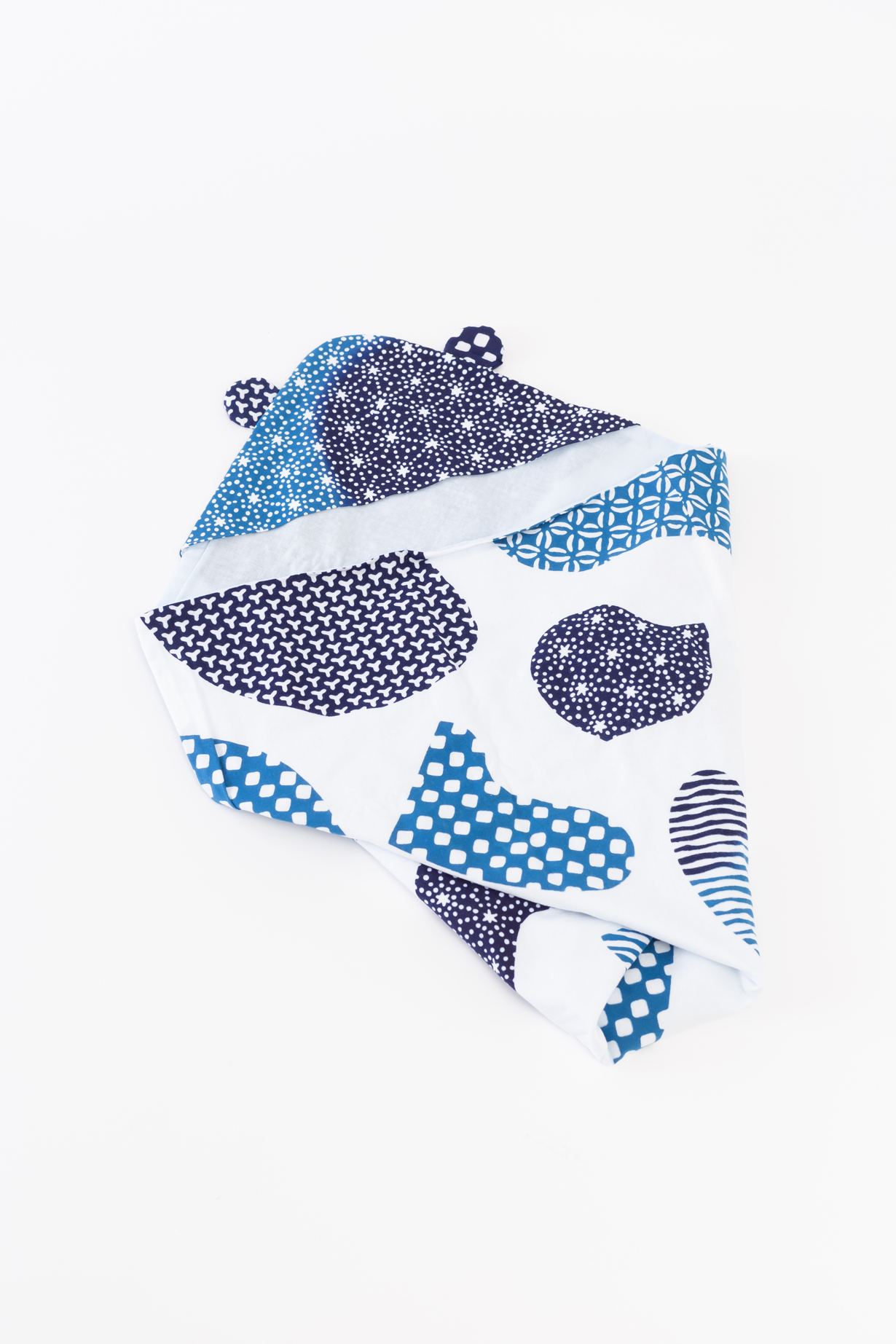 Bear (Blue)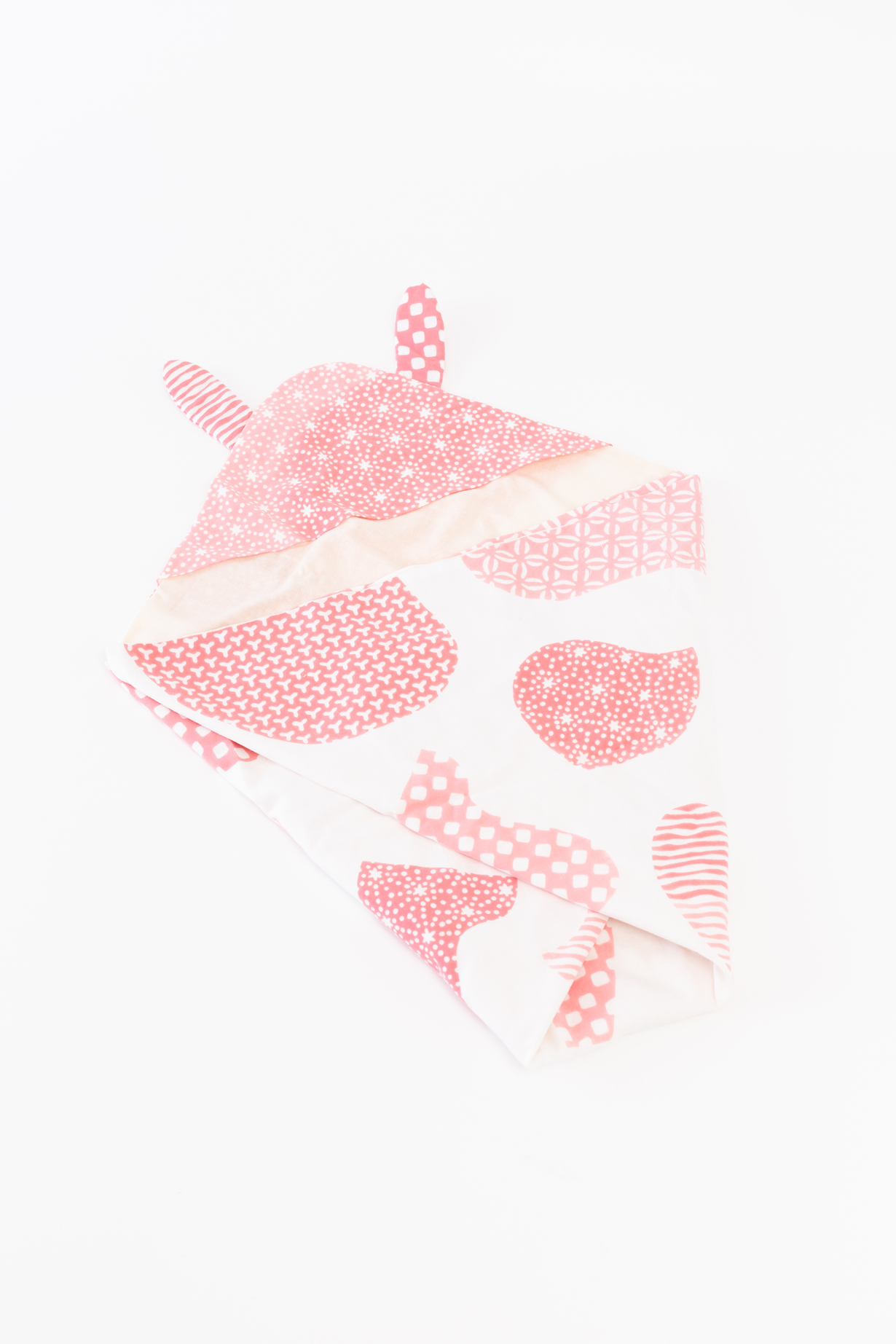 Rabbit (Pink)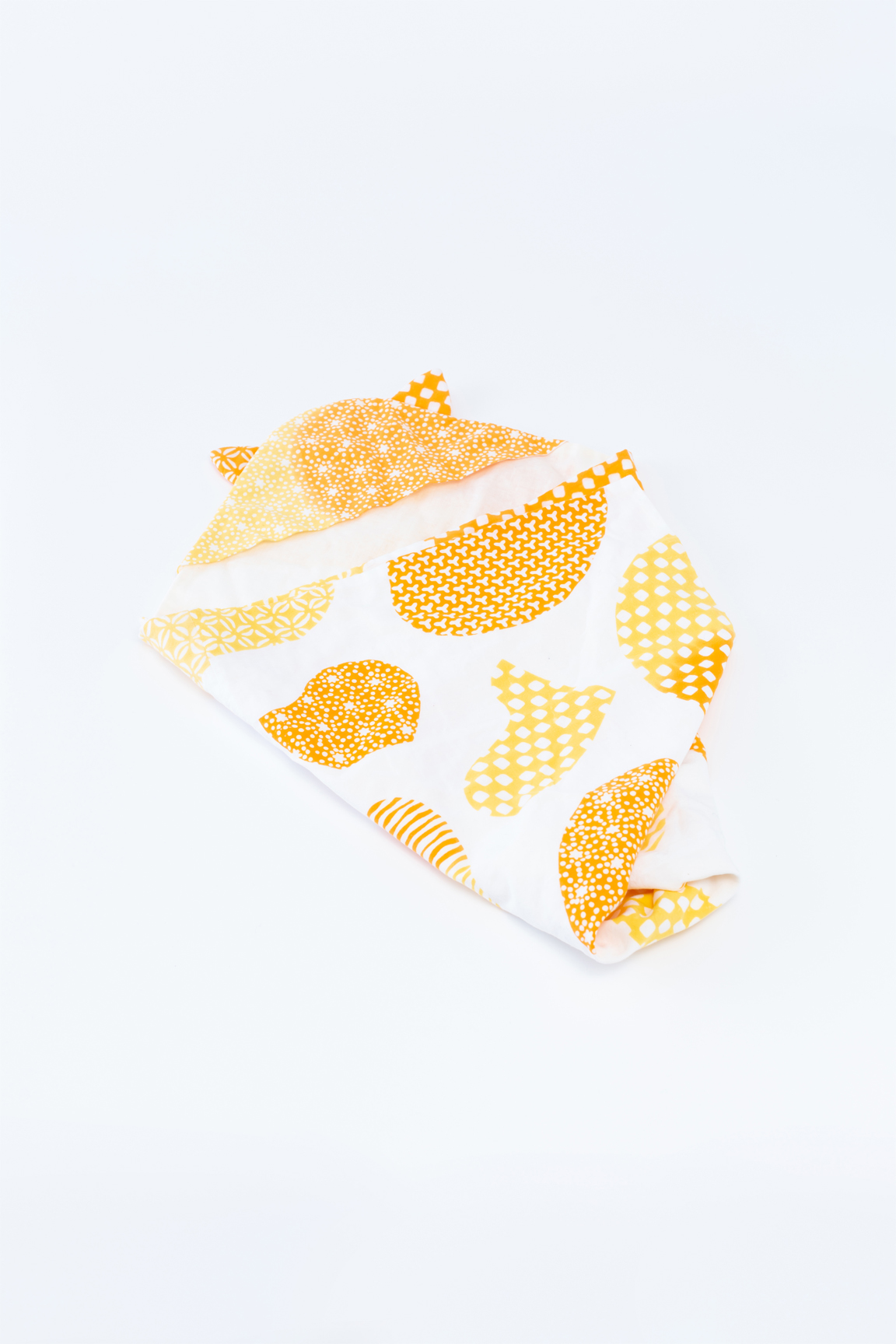 Cat (Yellow)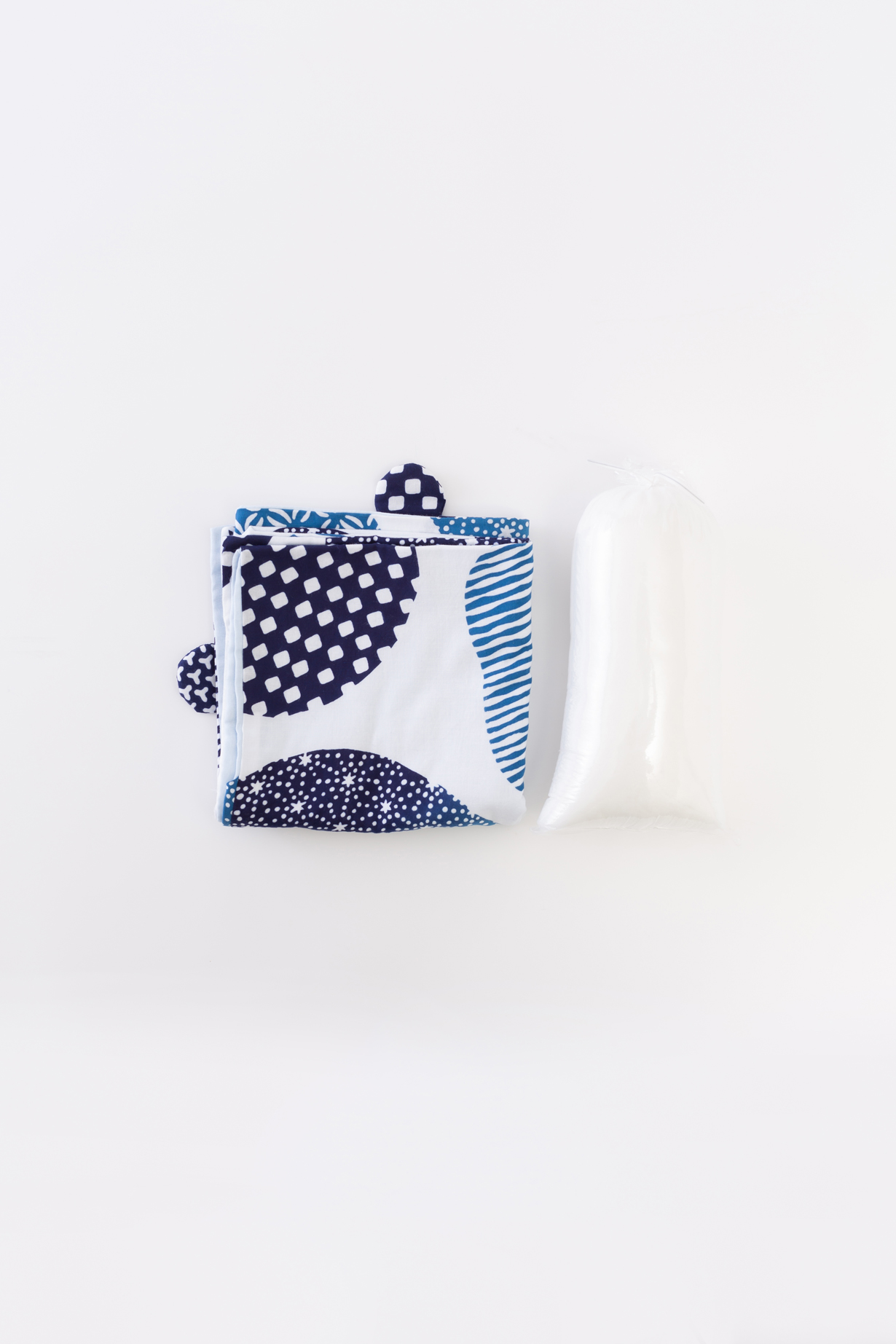 Bear (Blue) &stuffing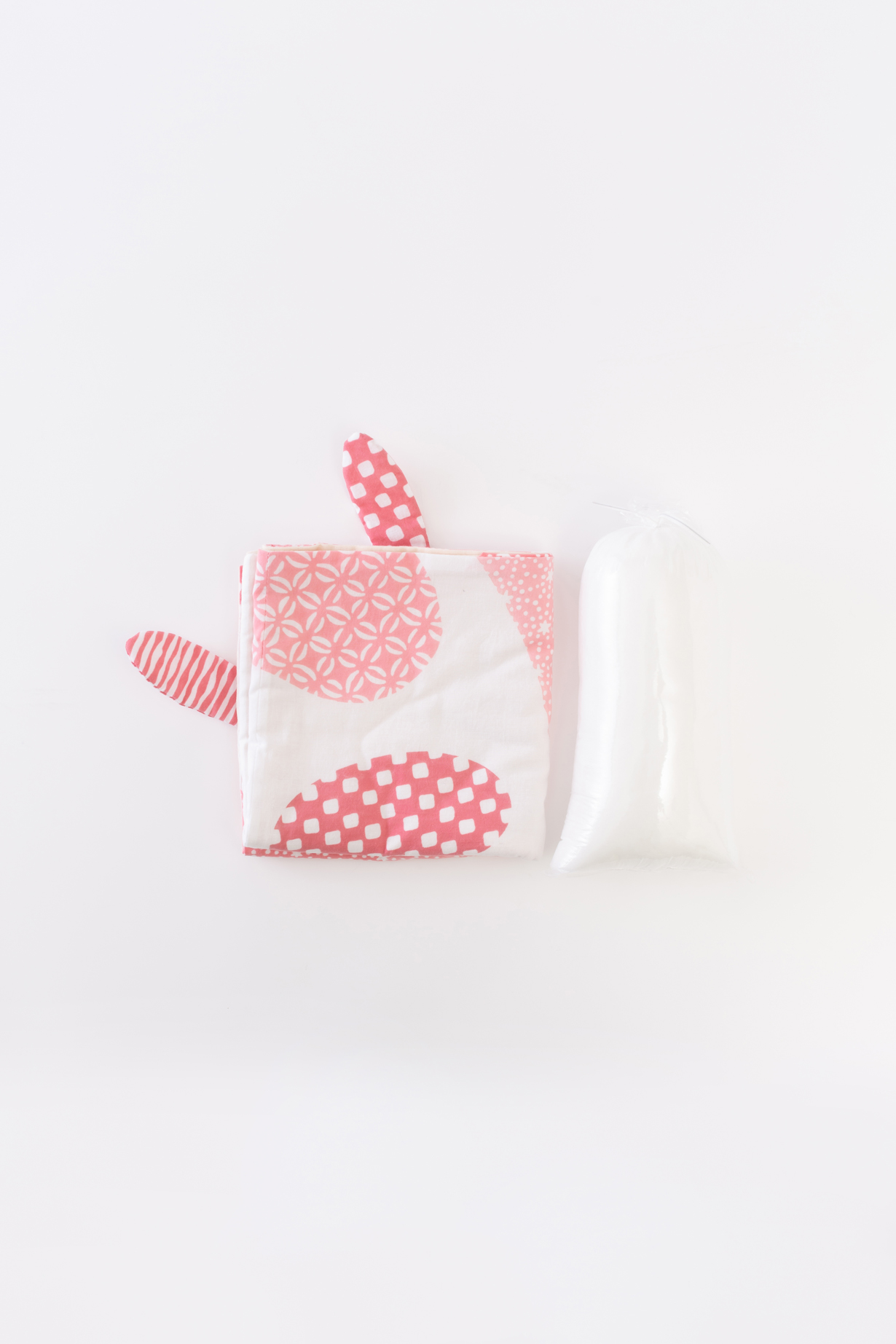 Rabbit (Pink) &stuffing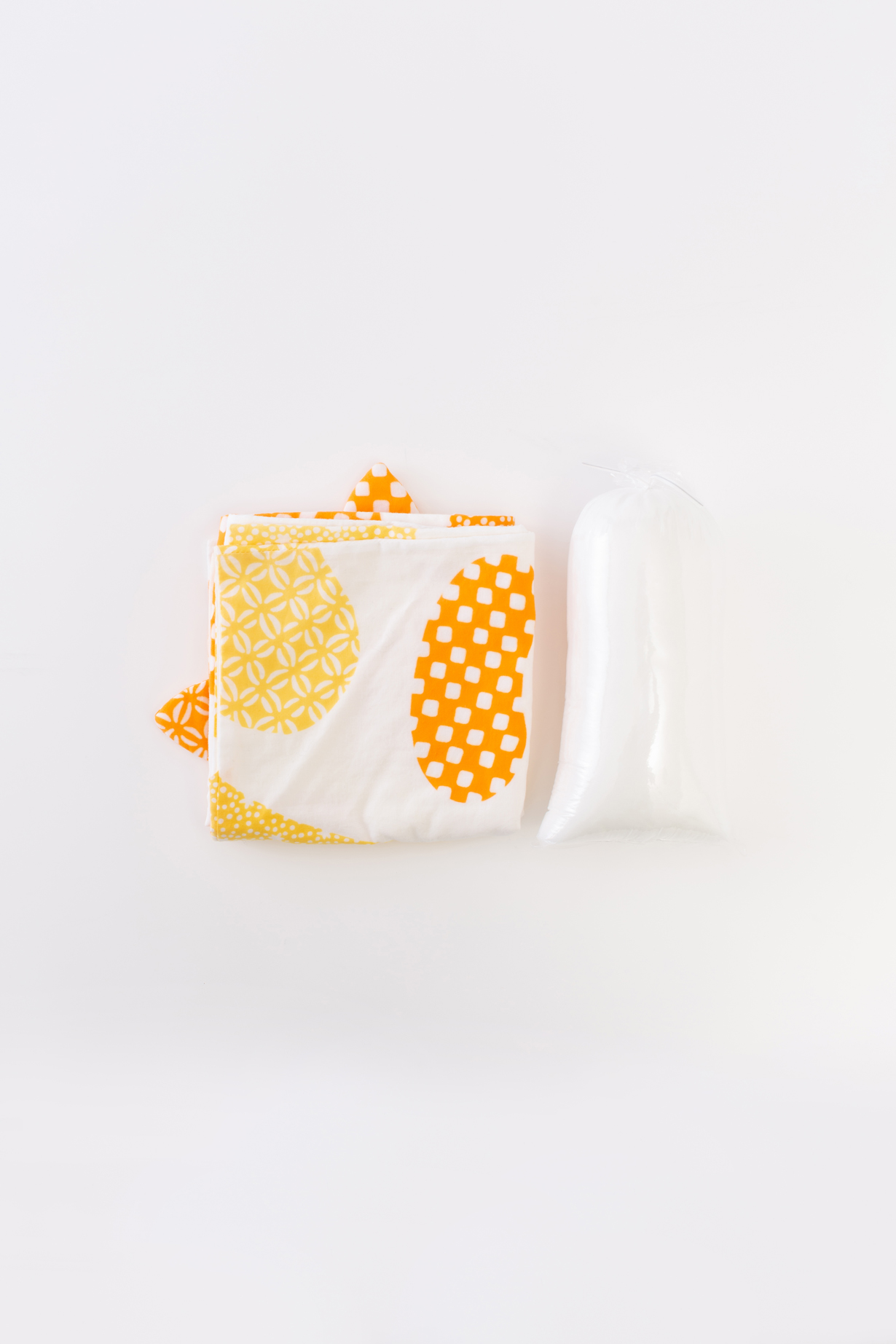 Cat (Yellow) &stuffing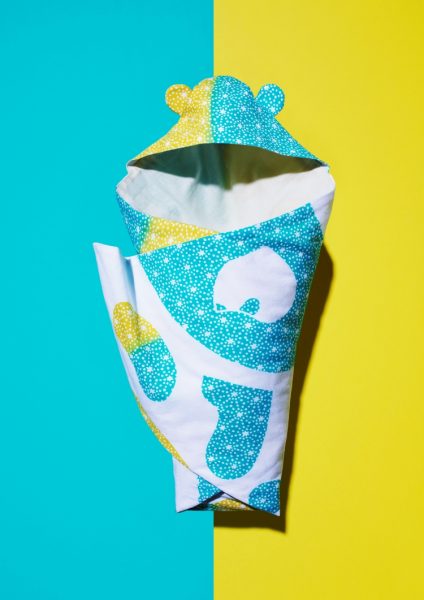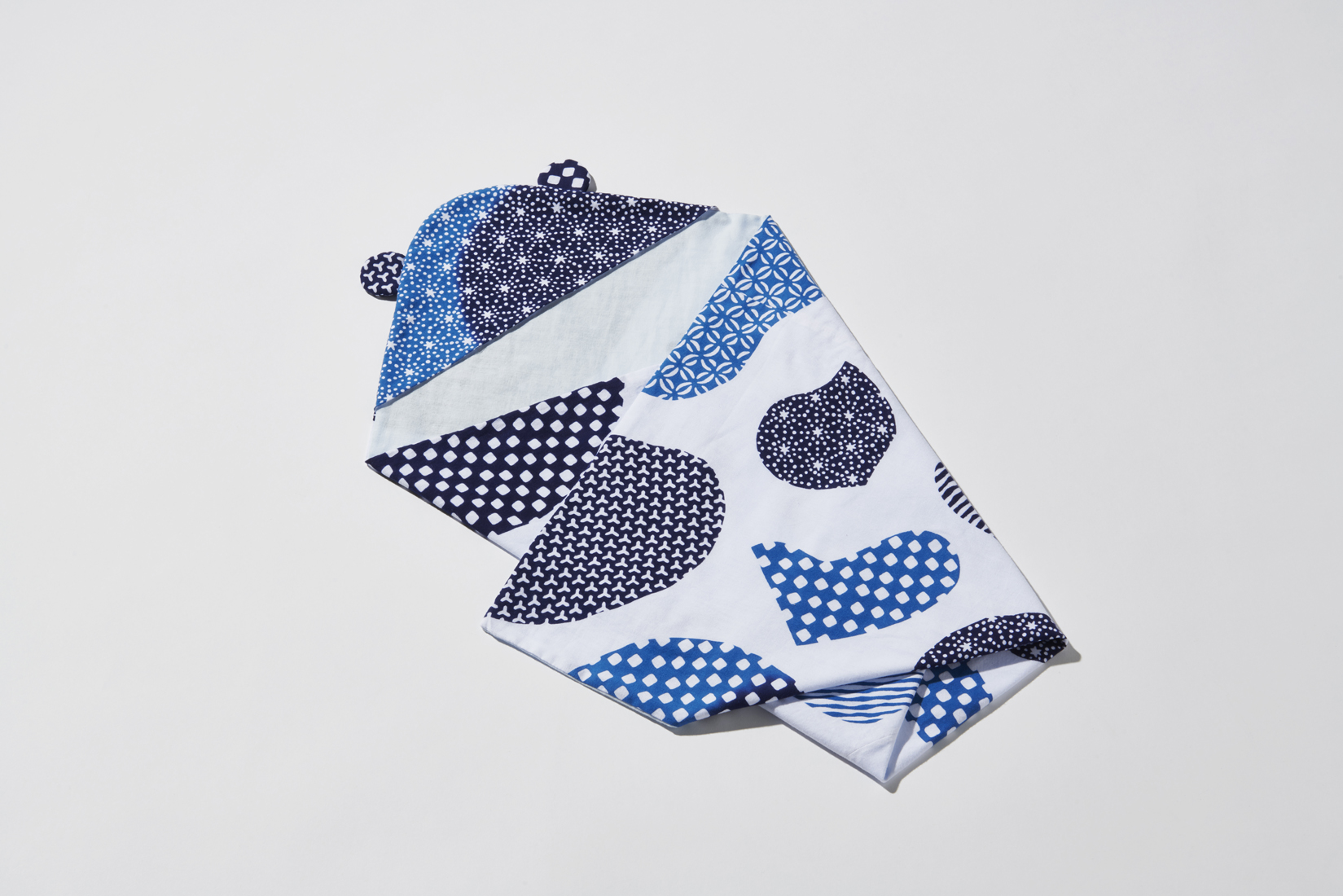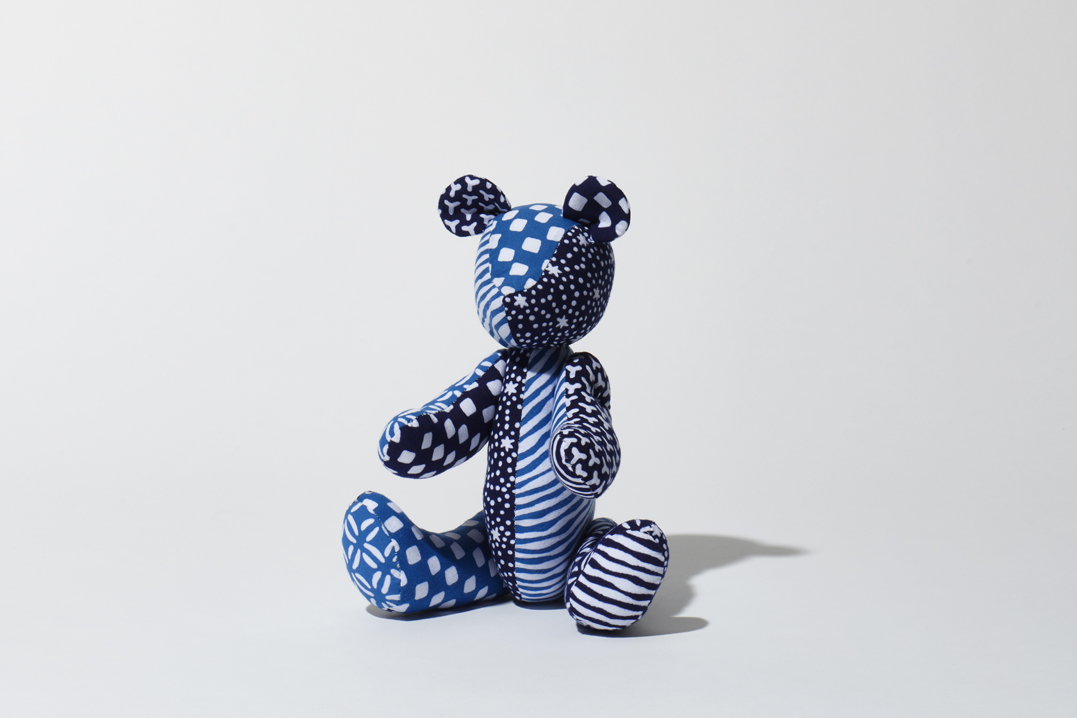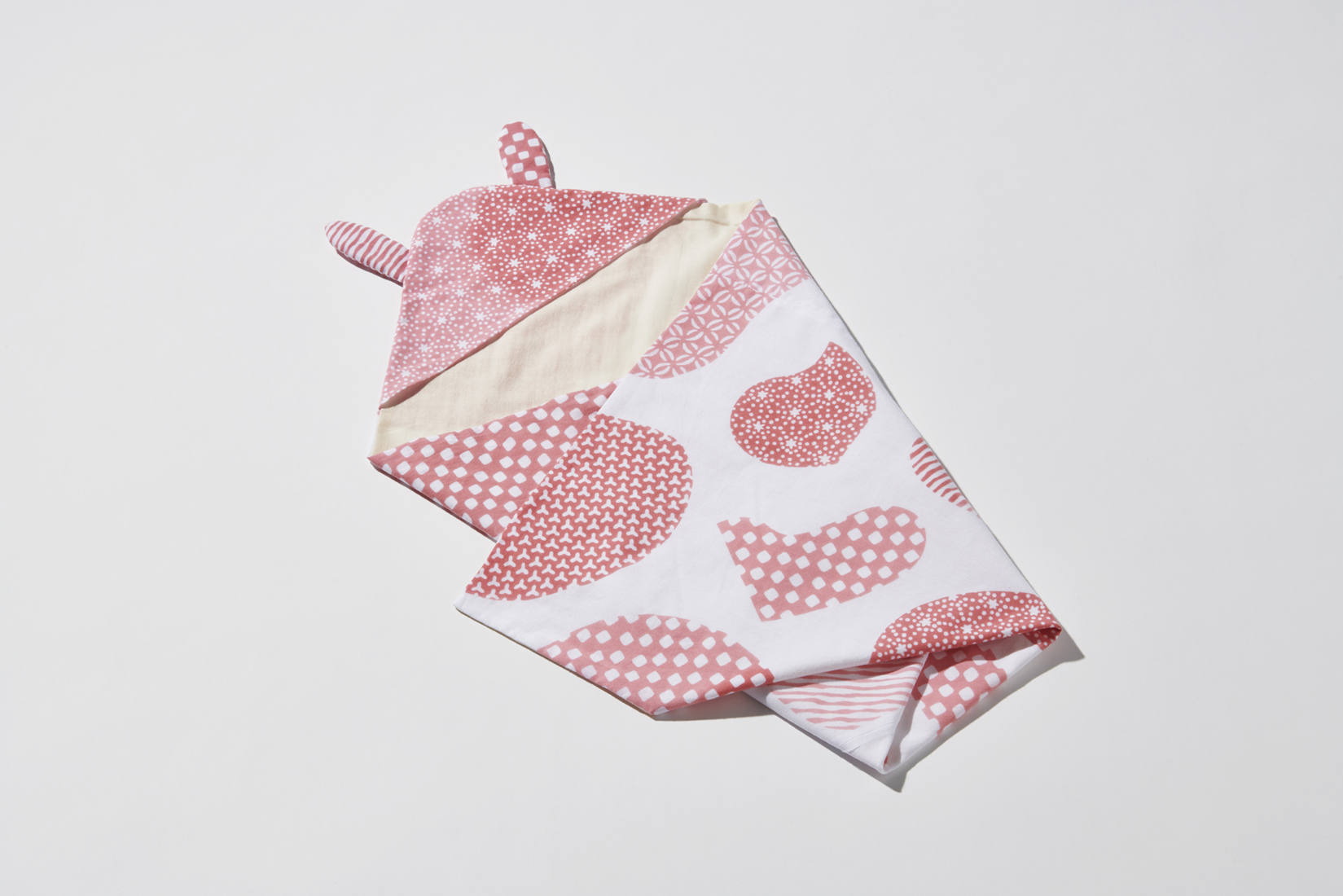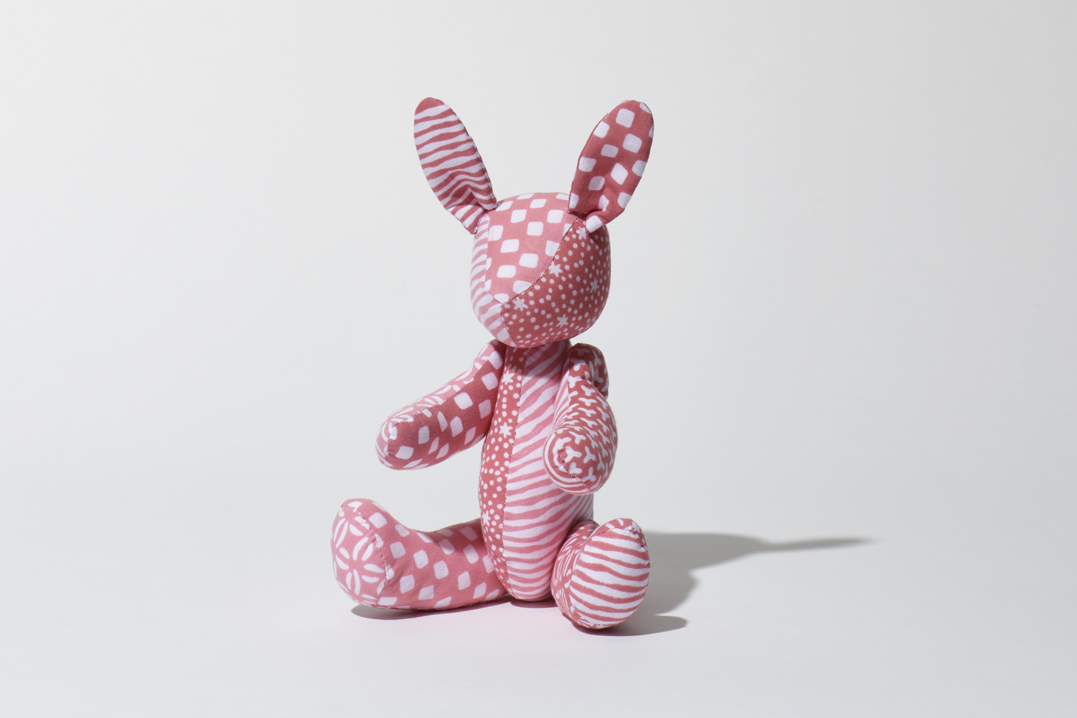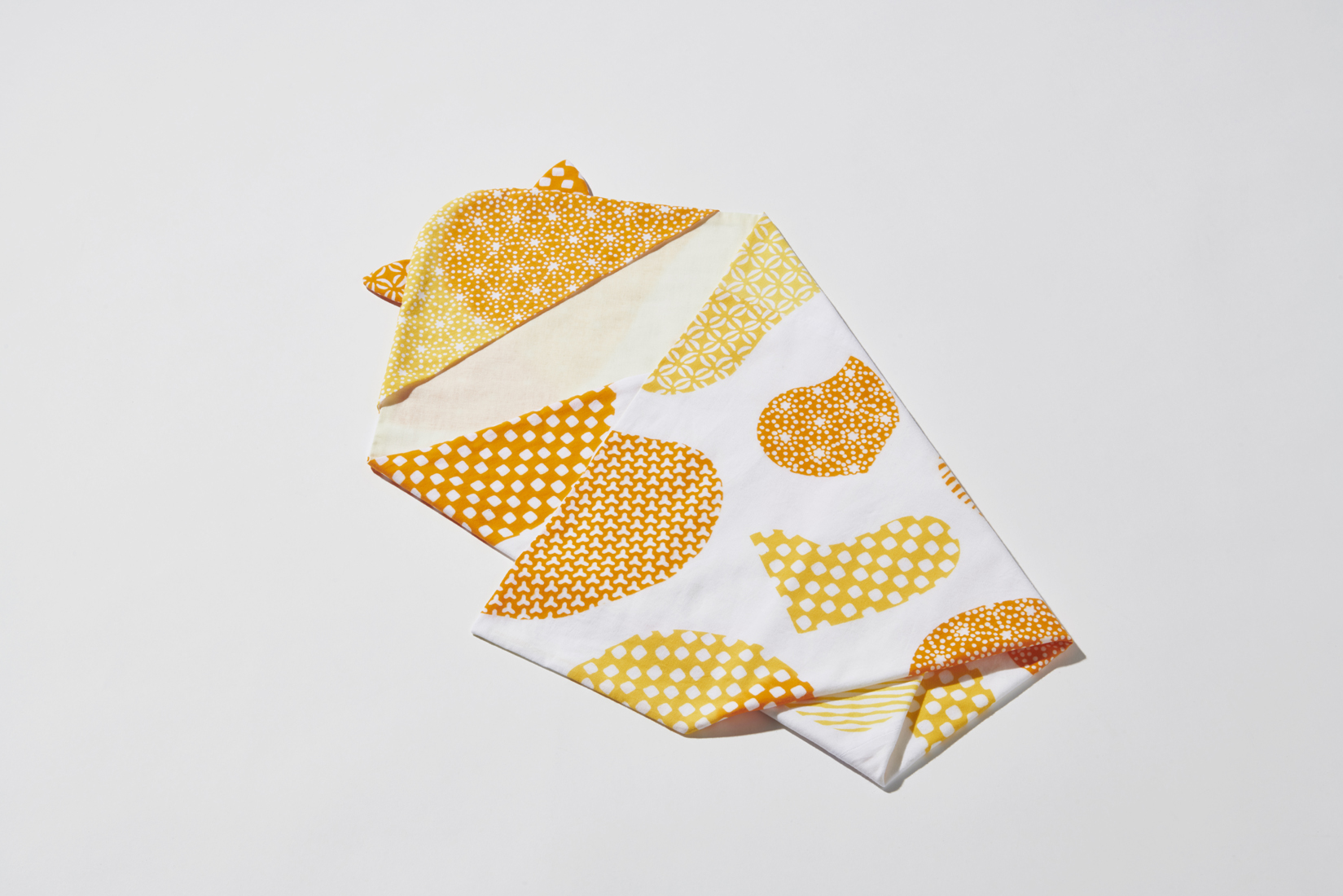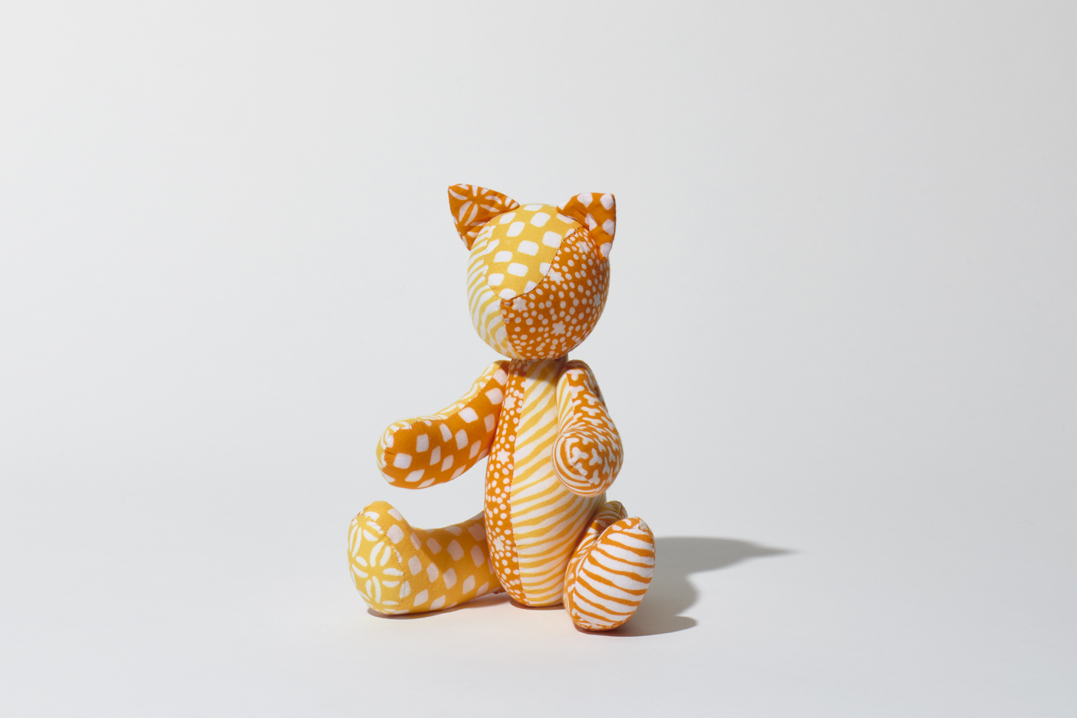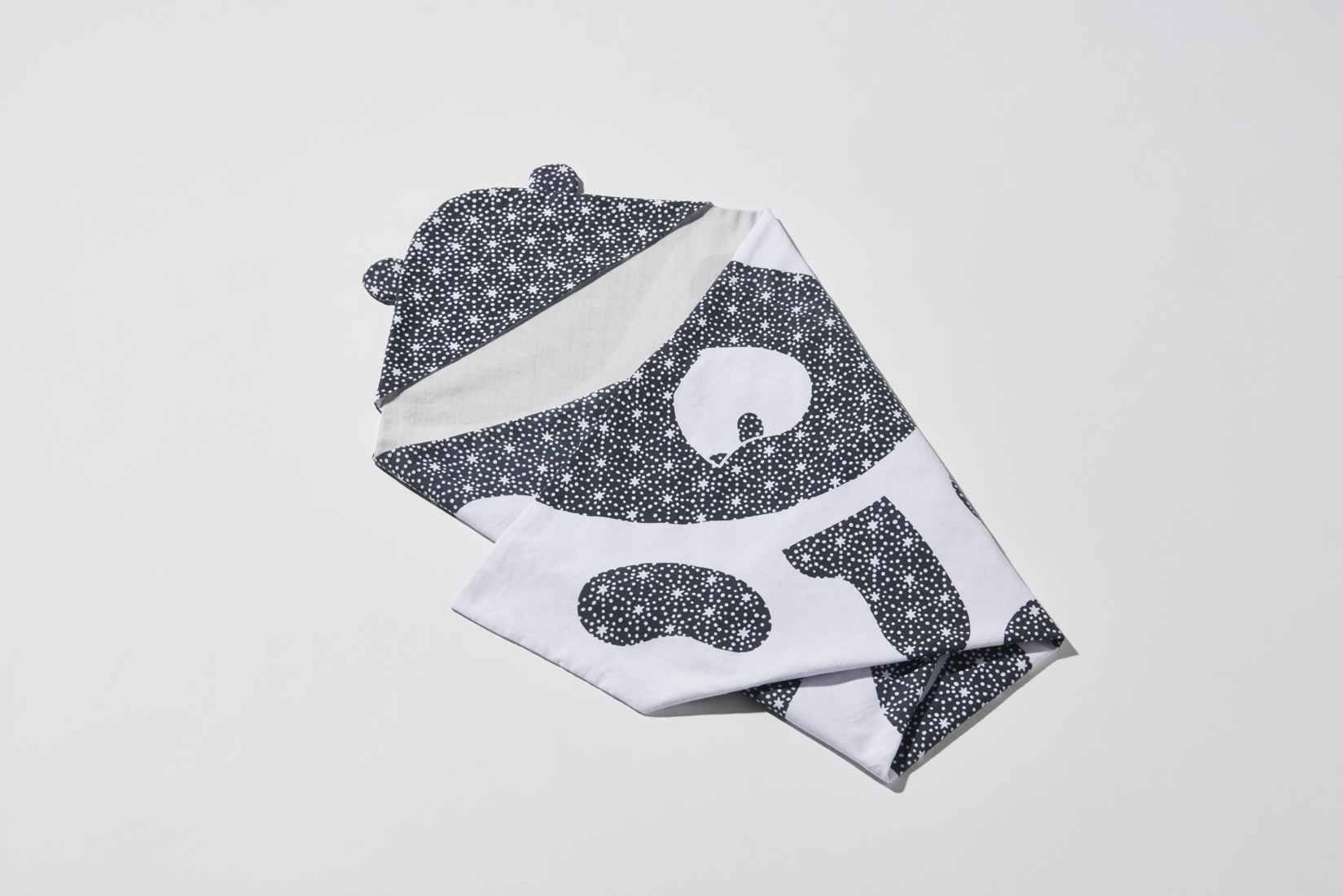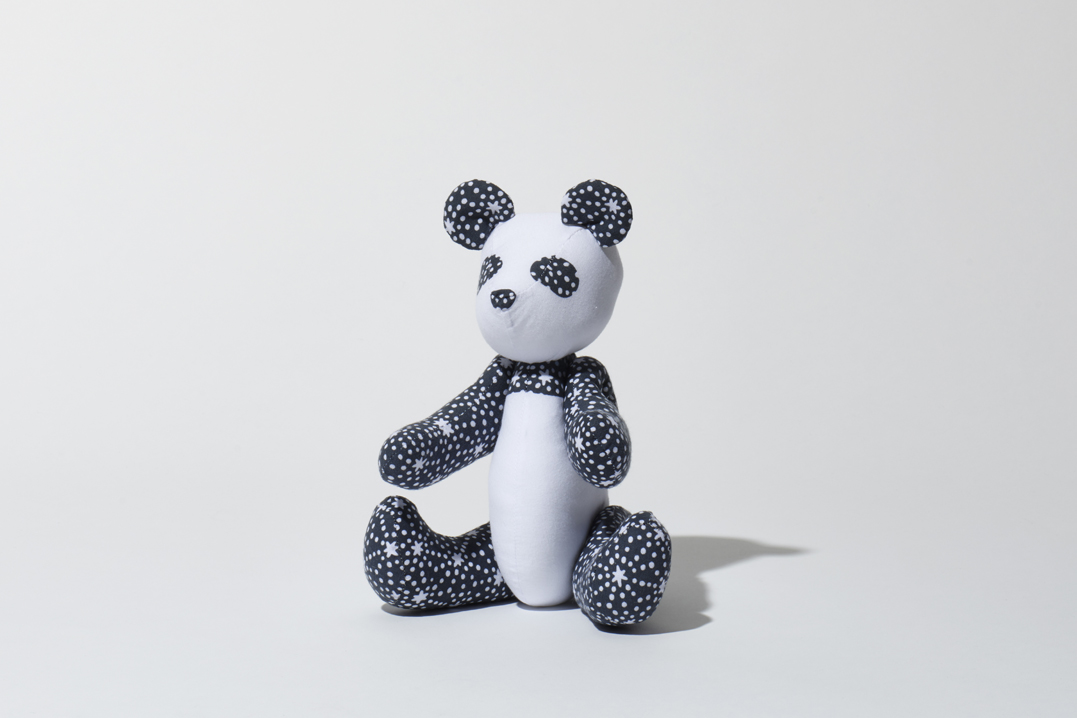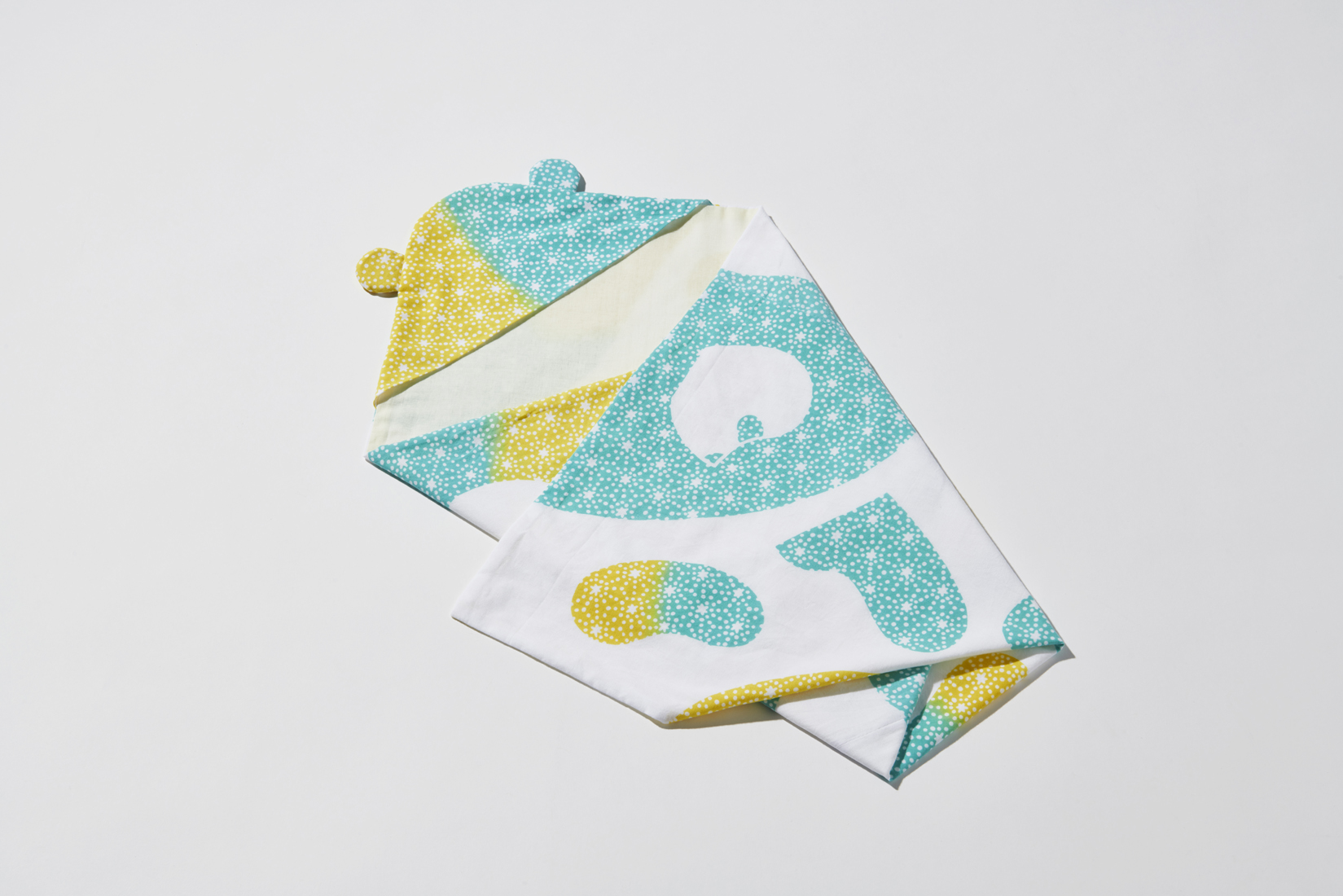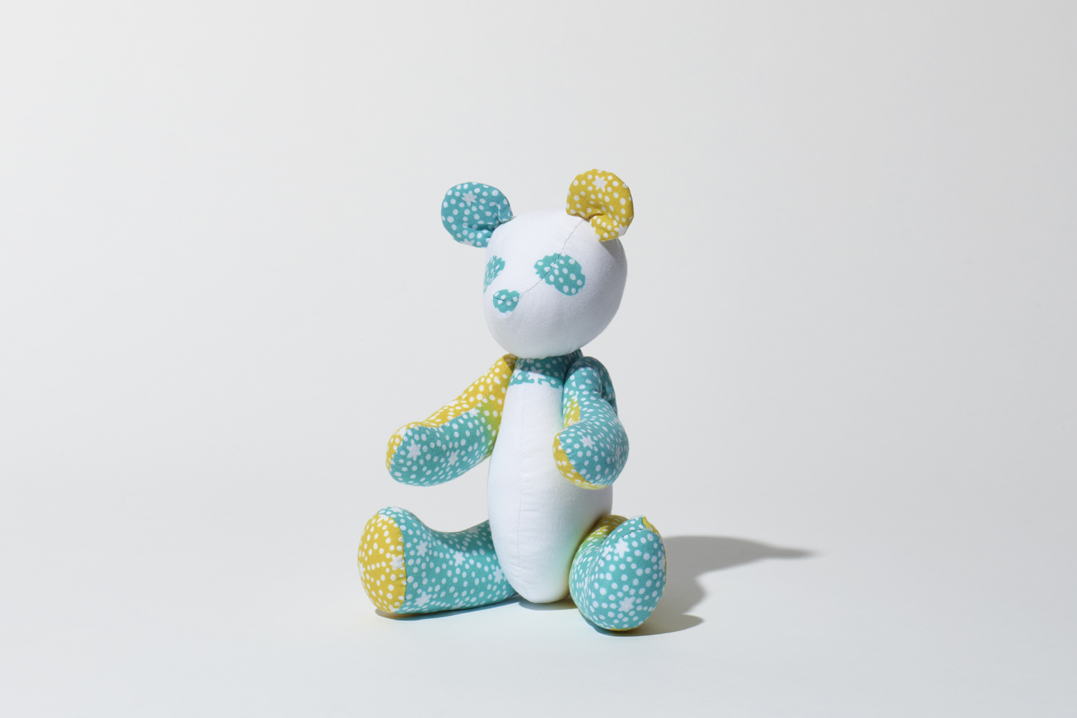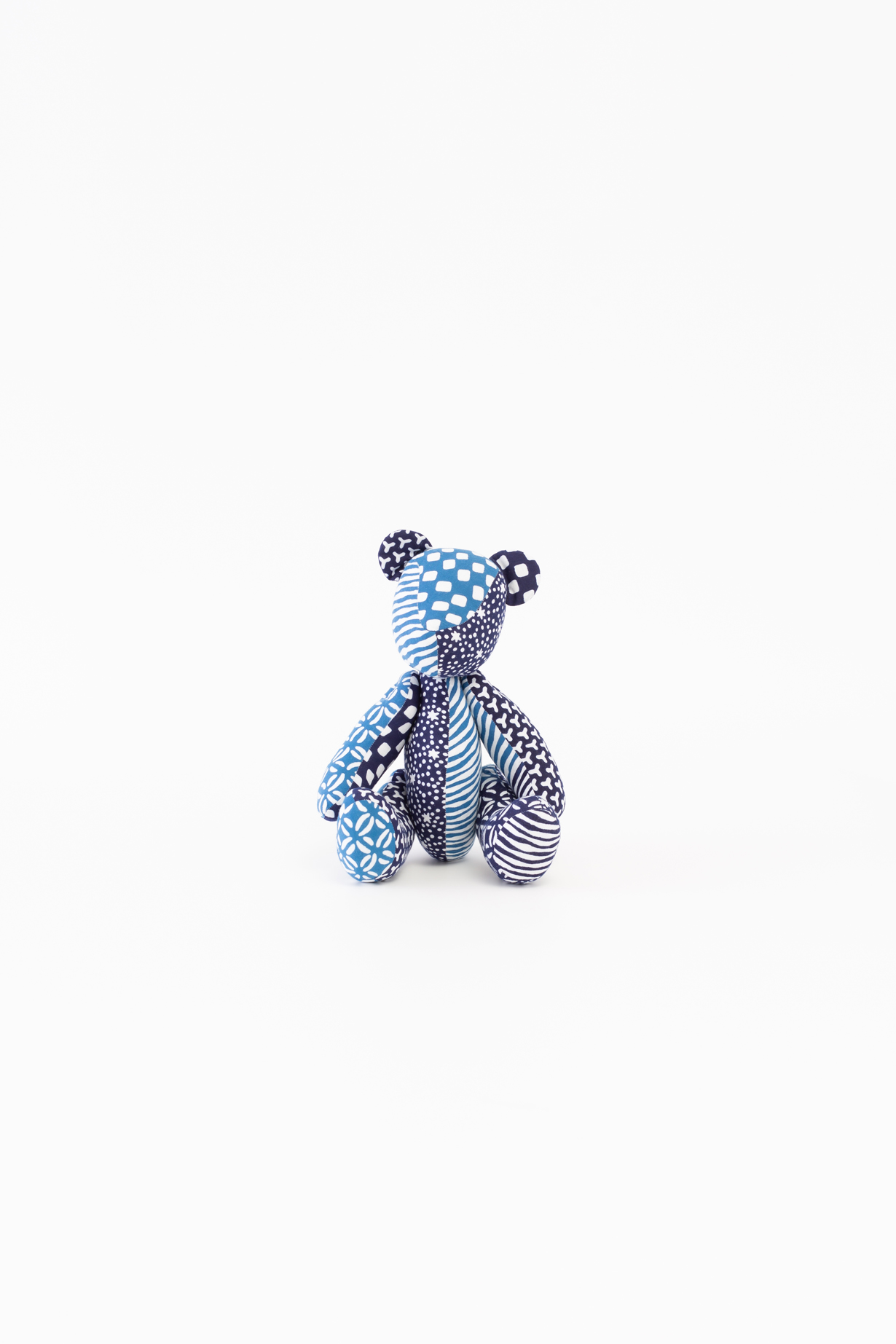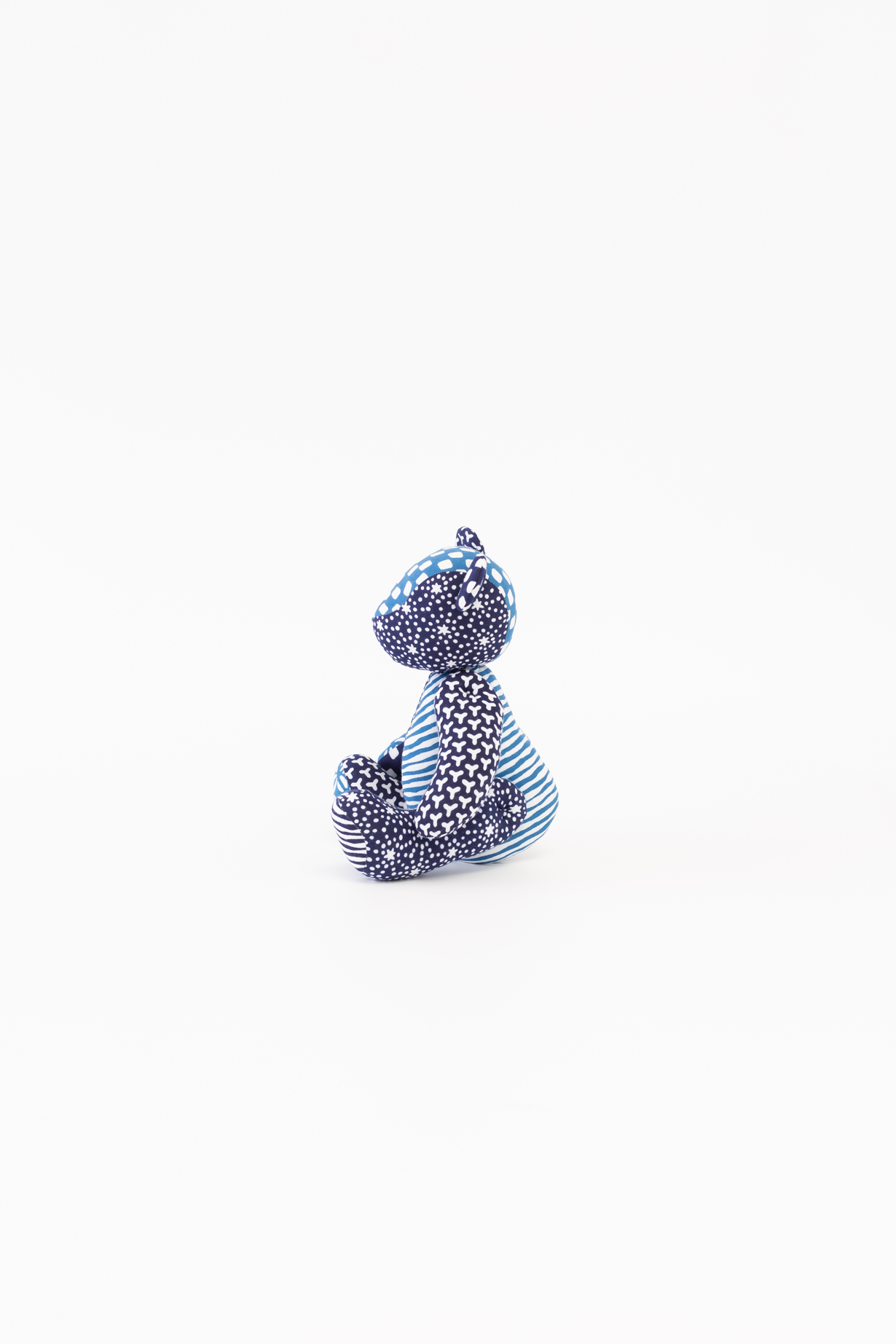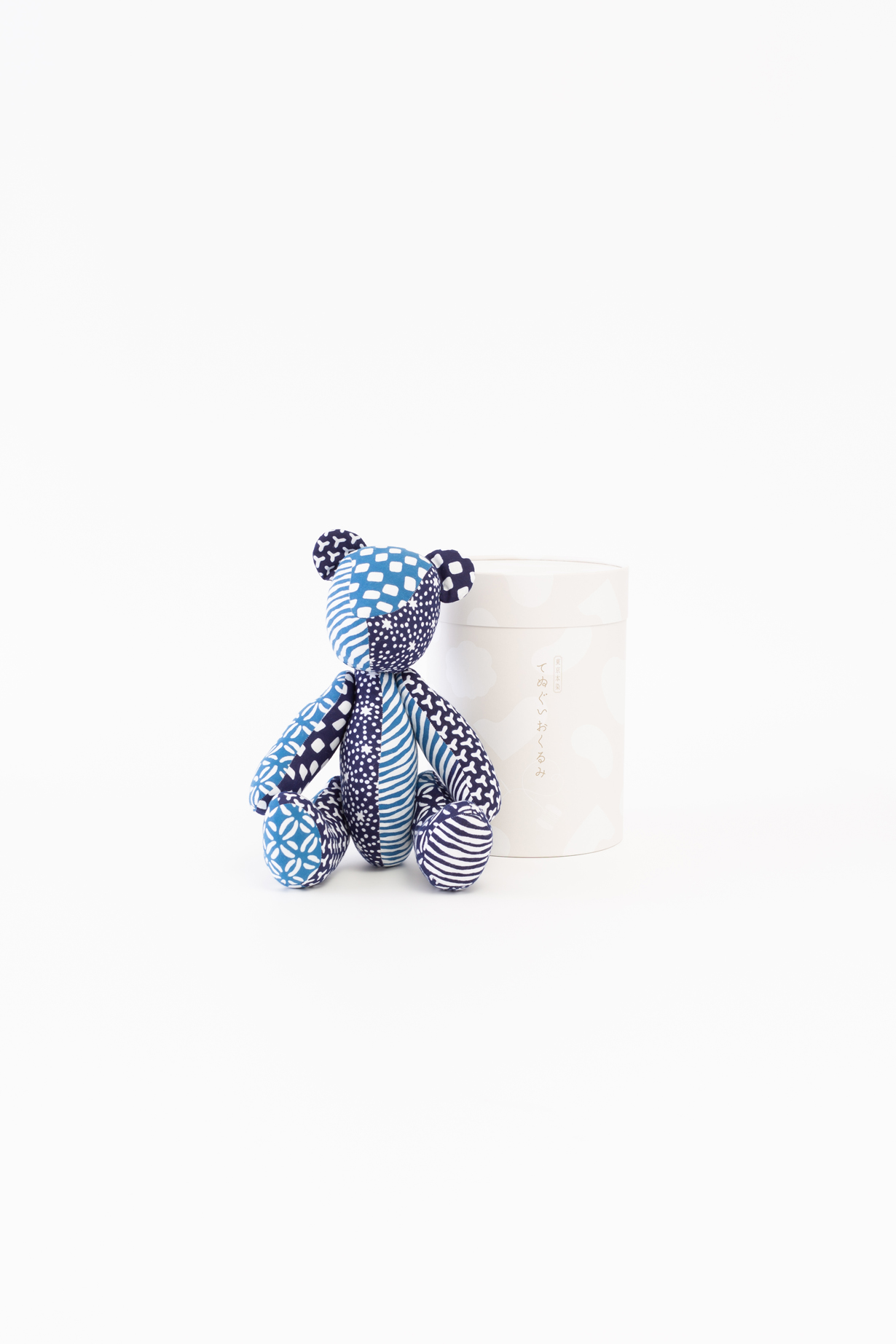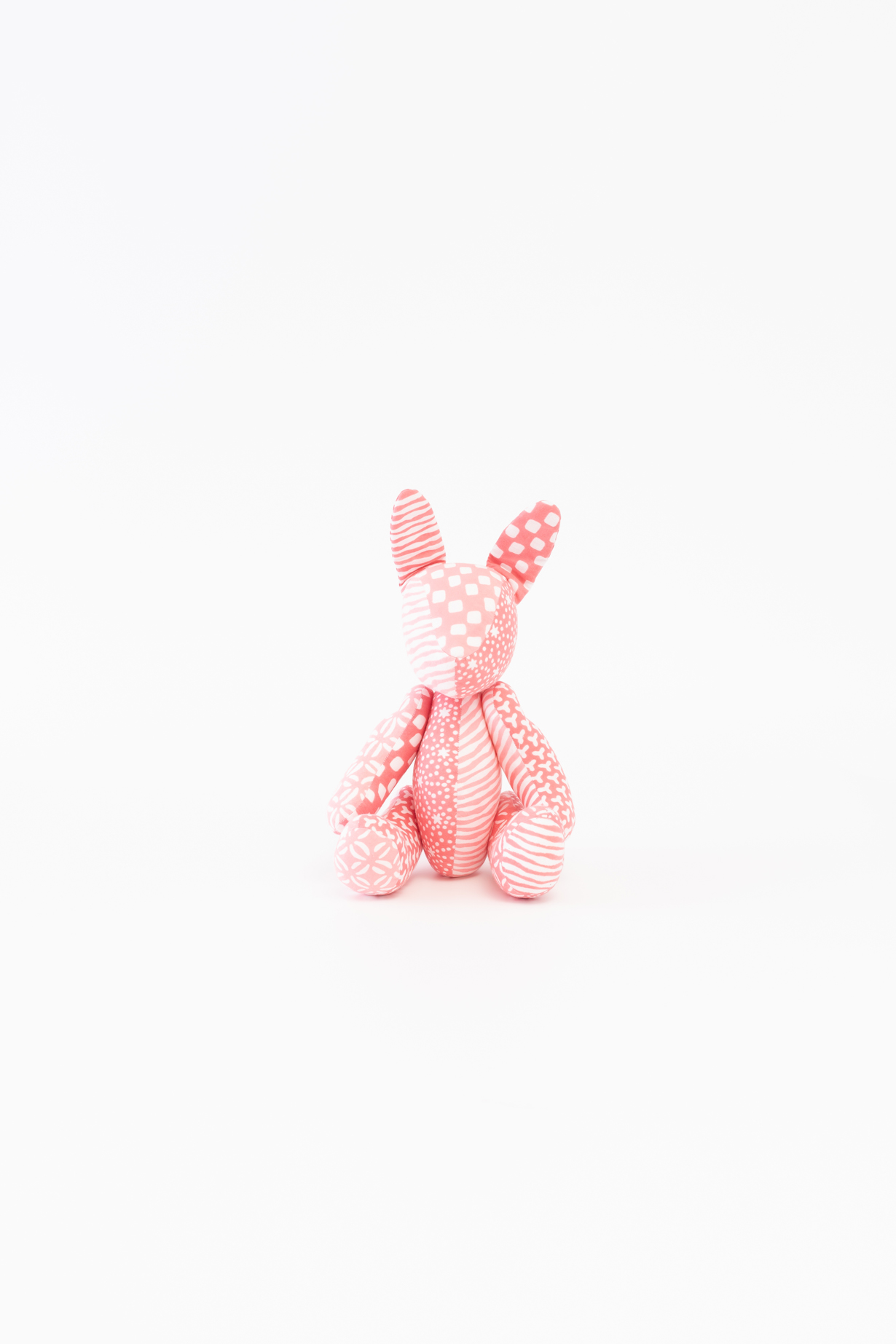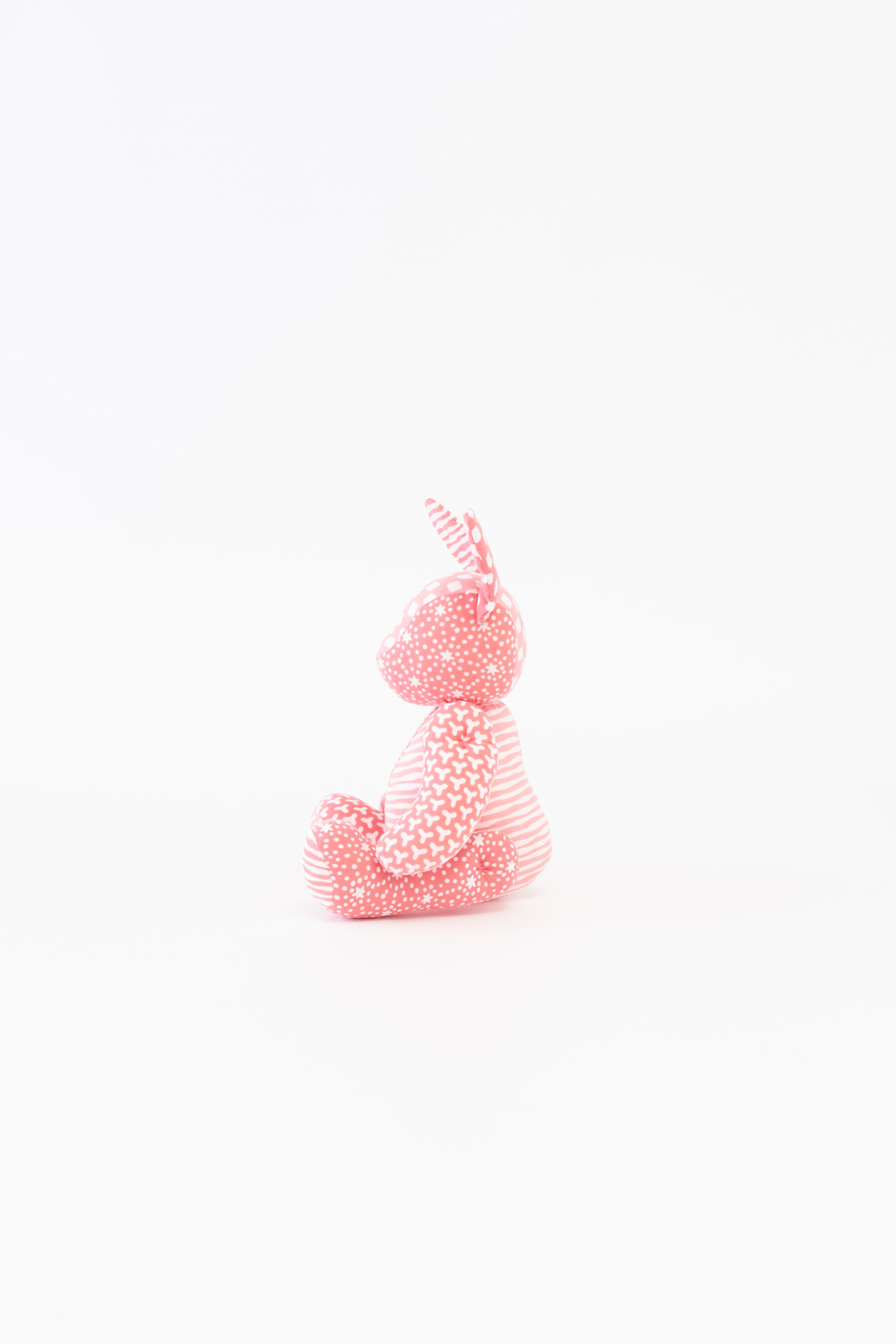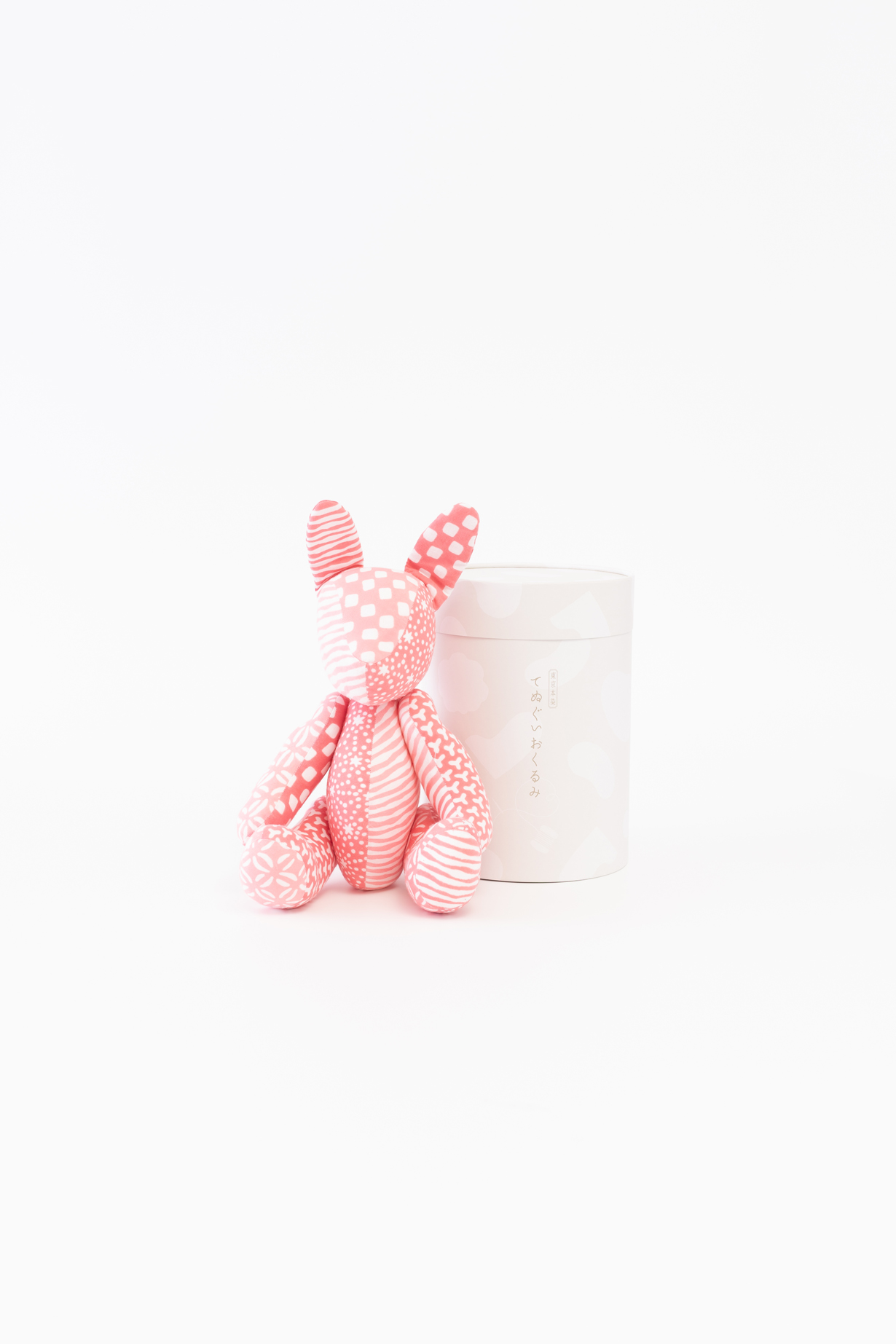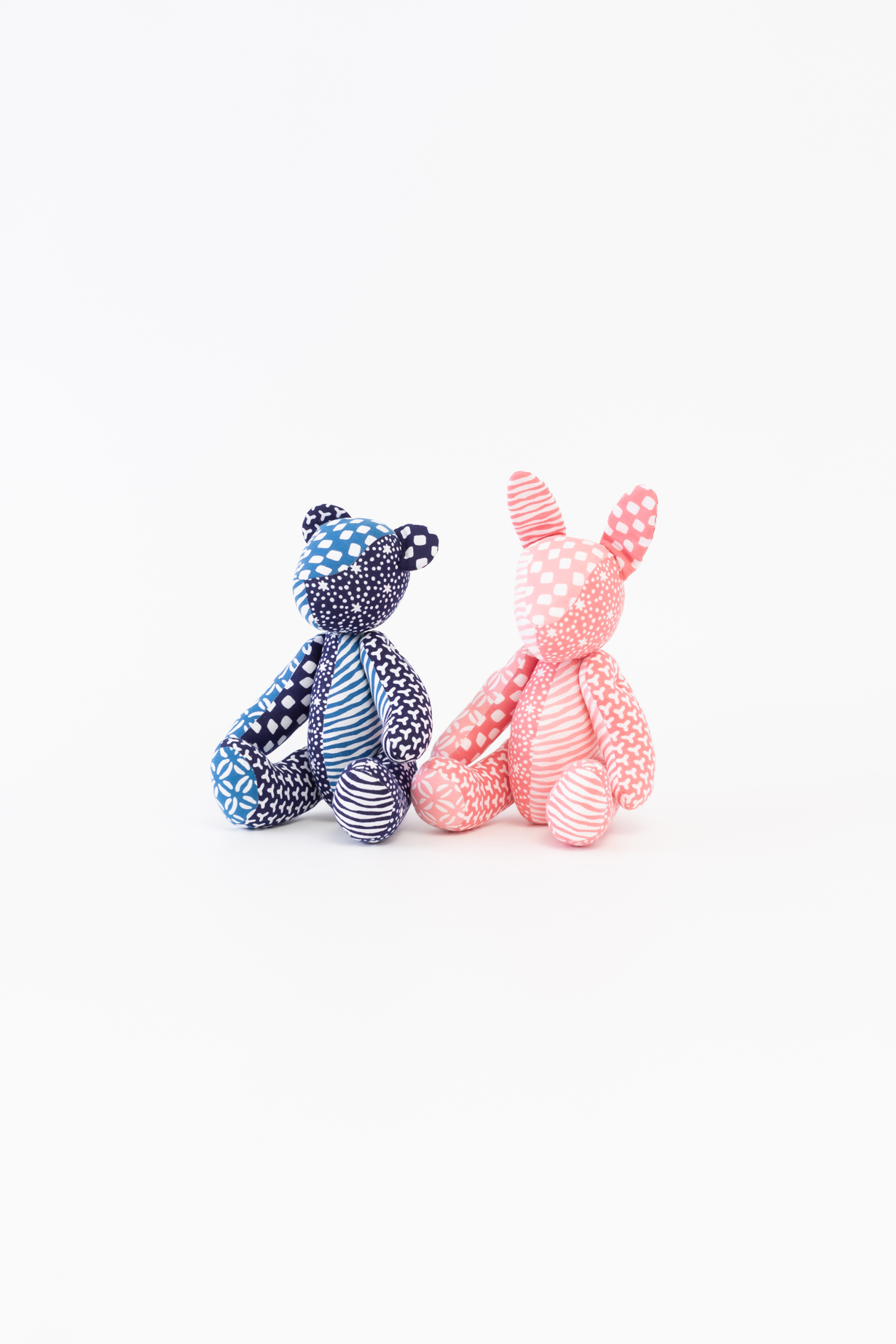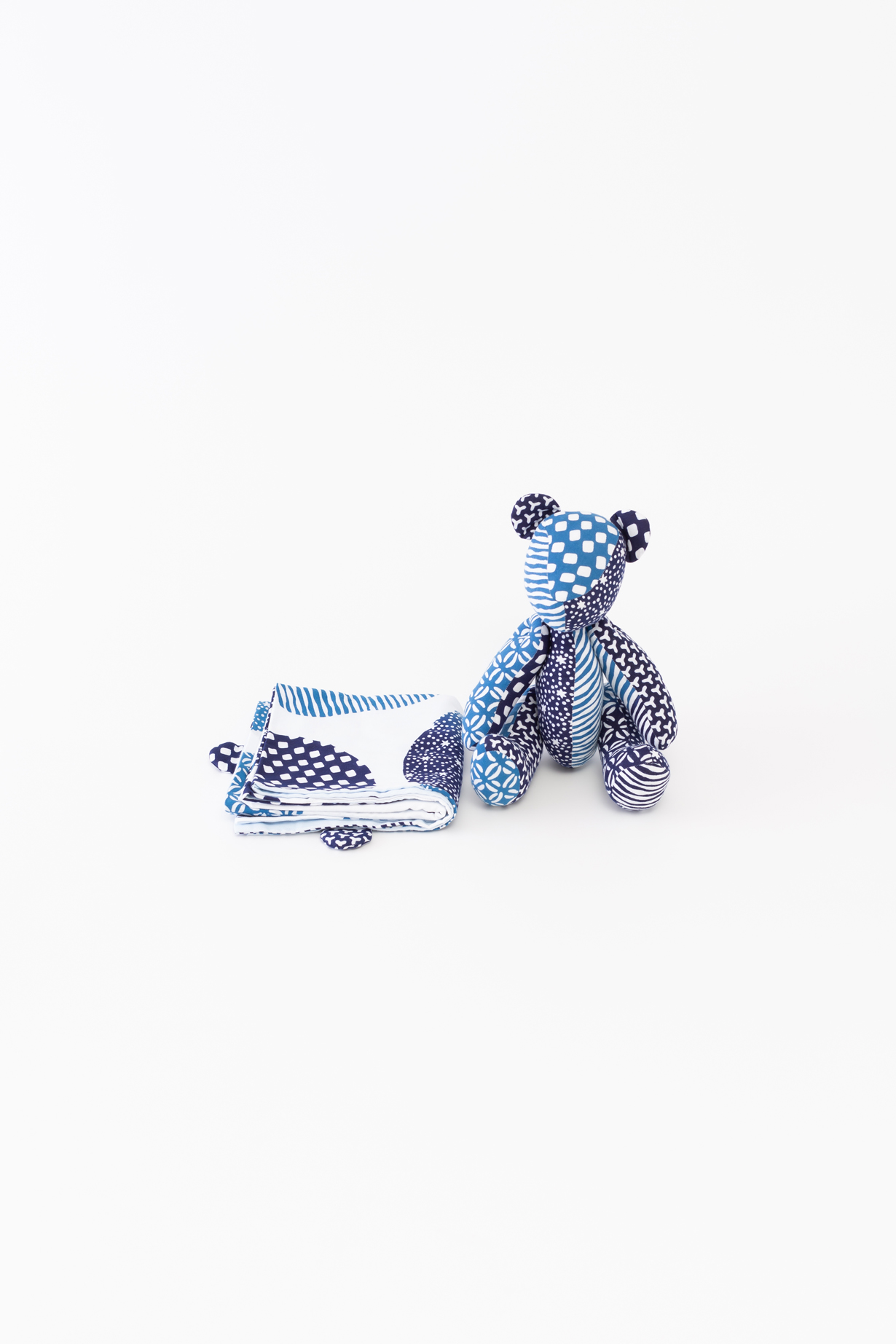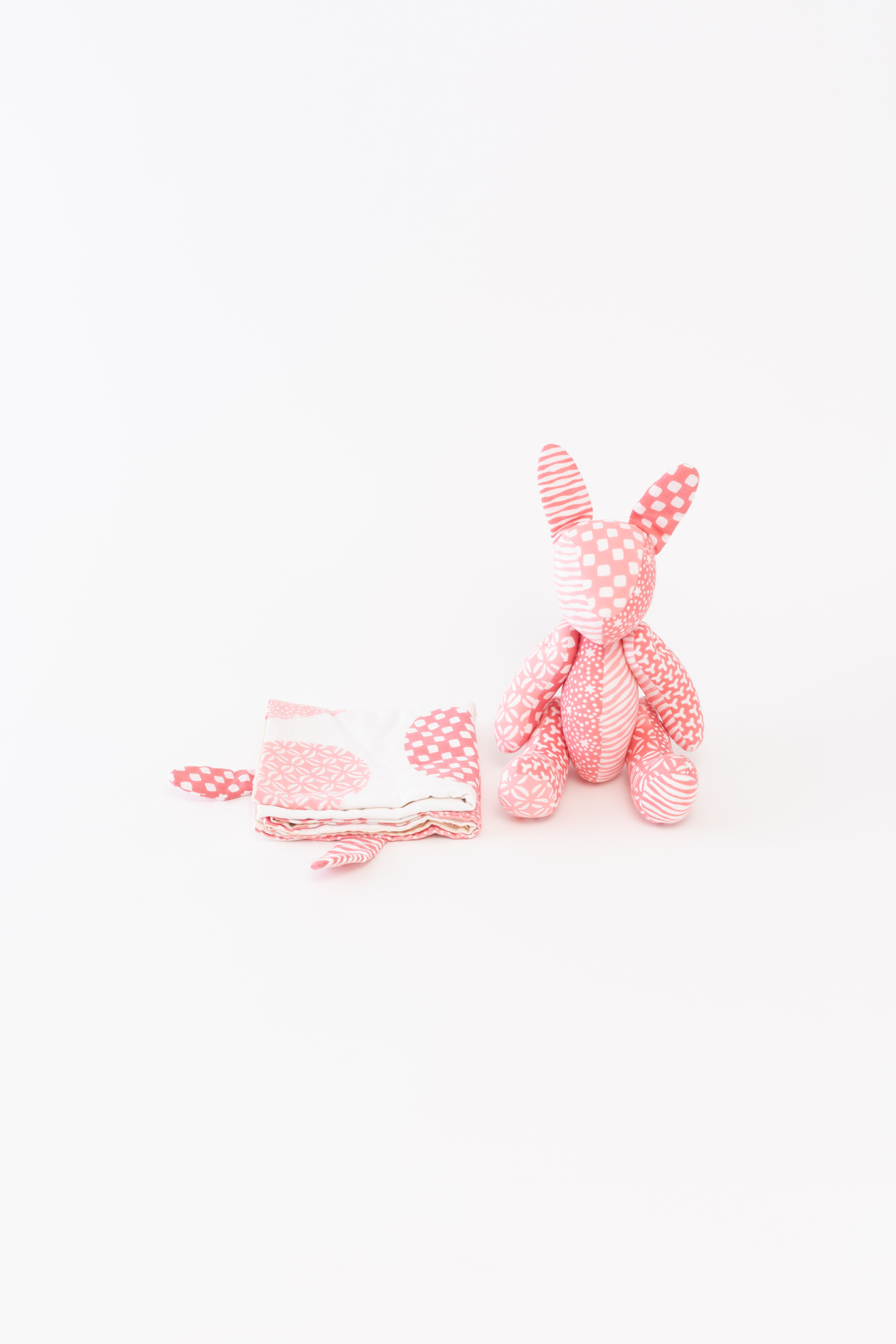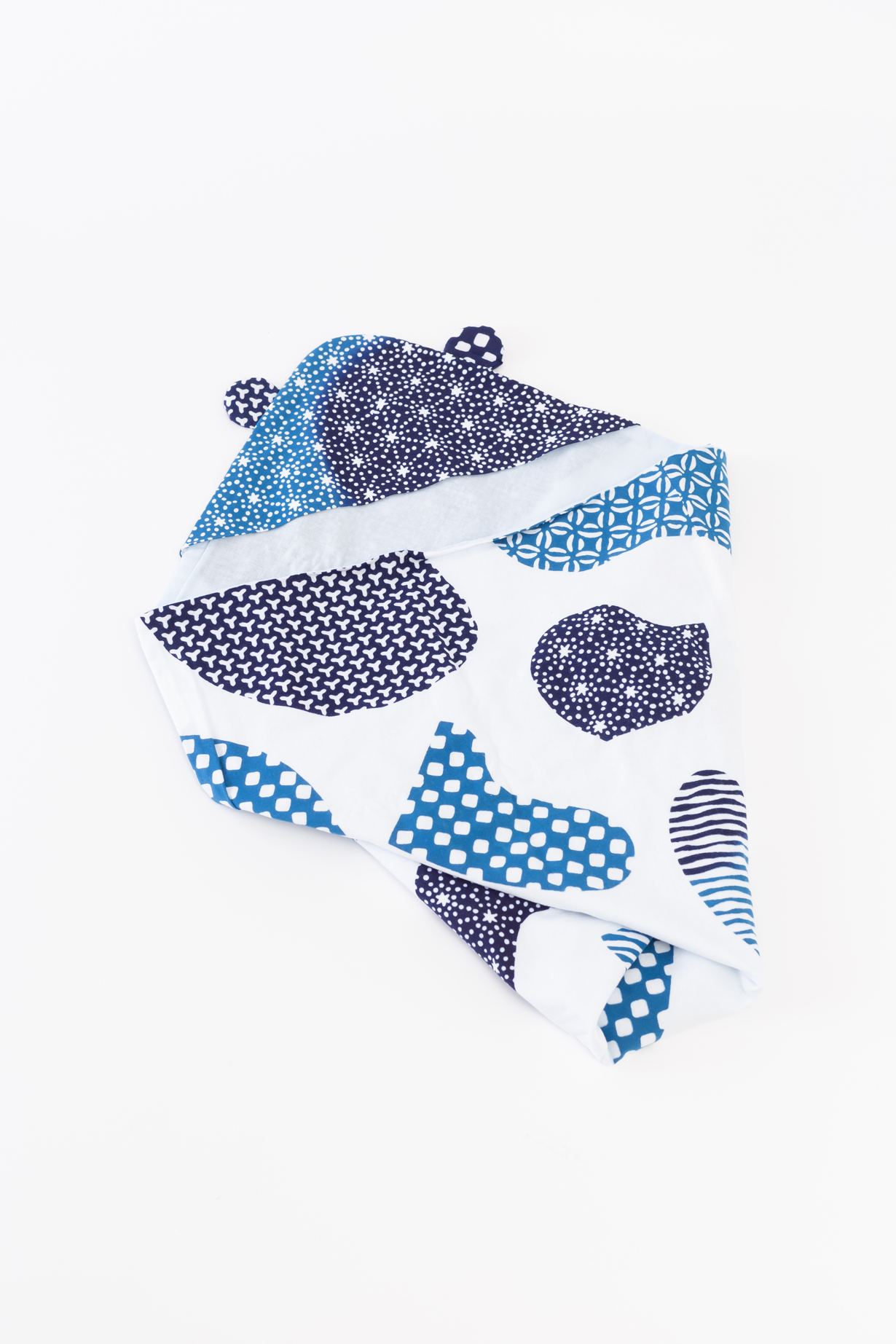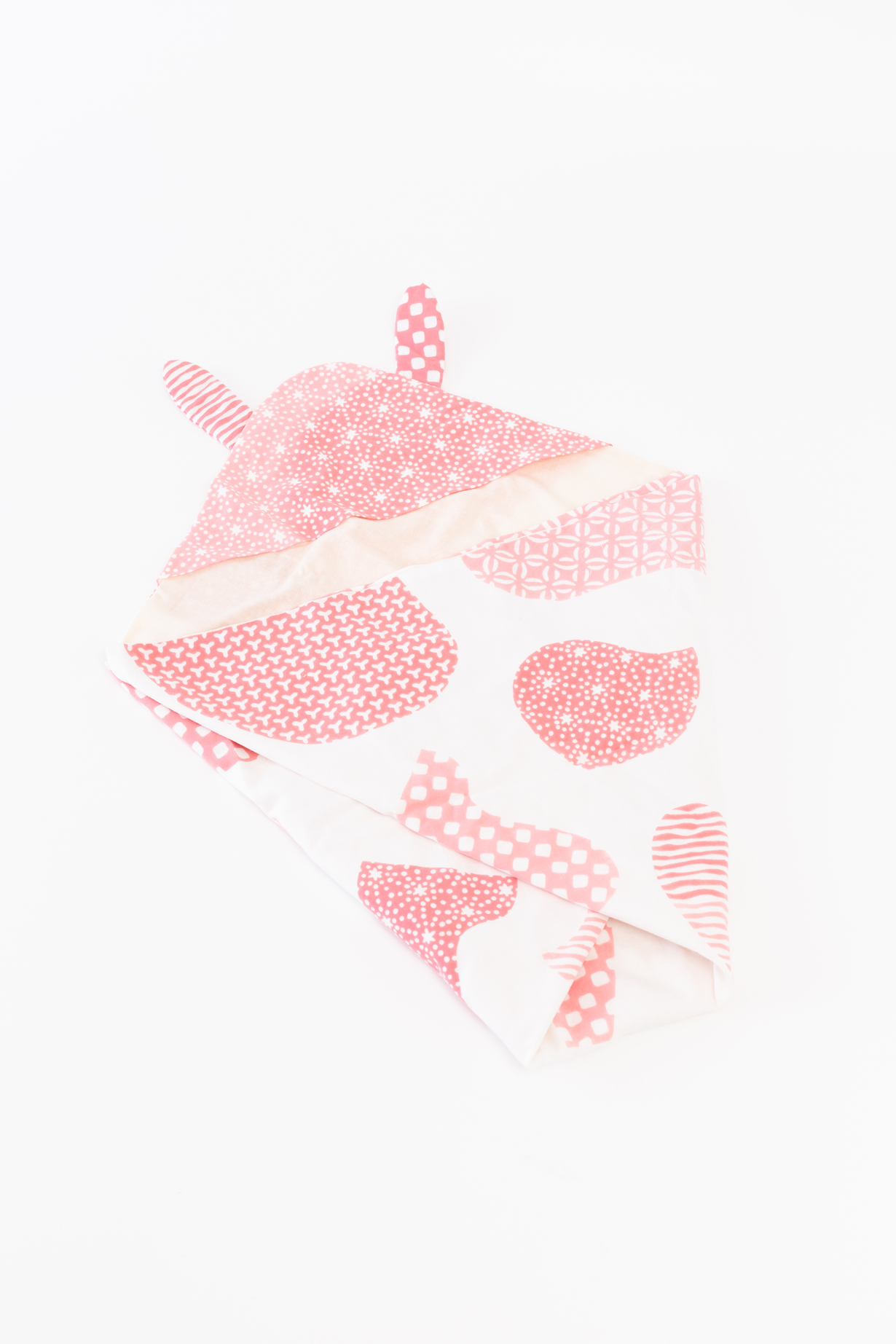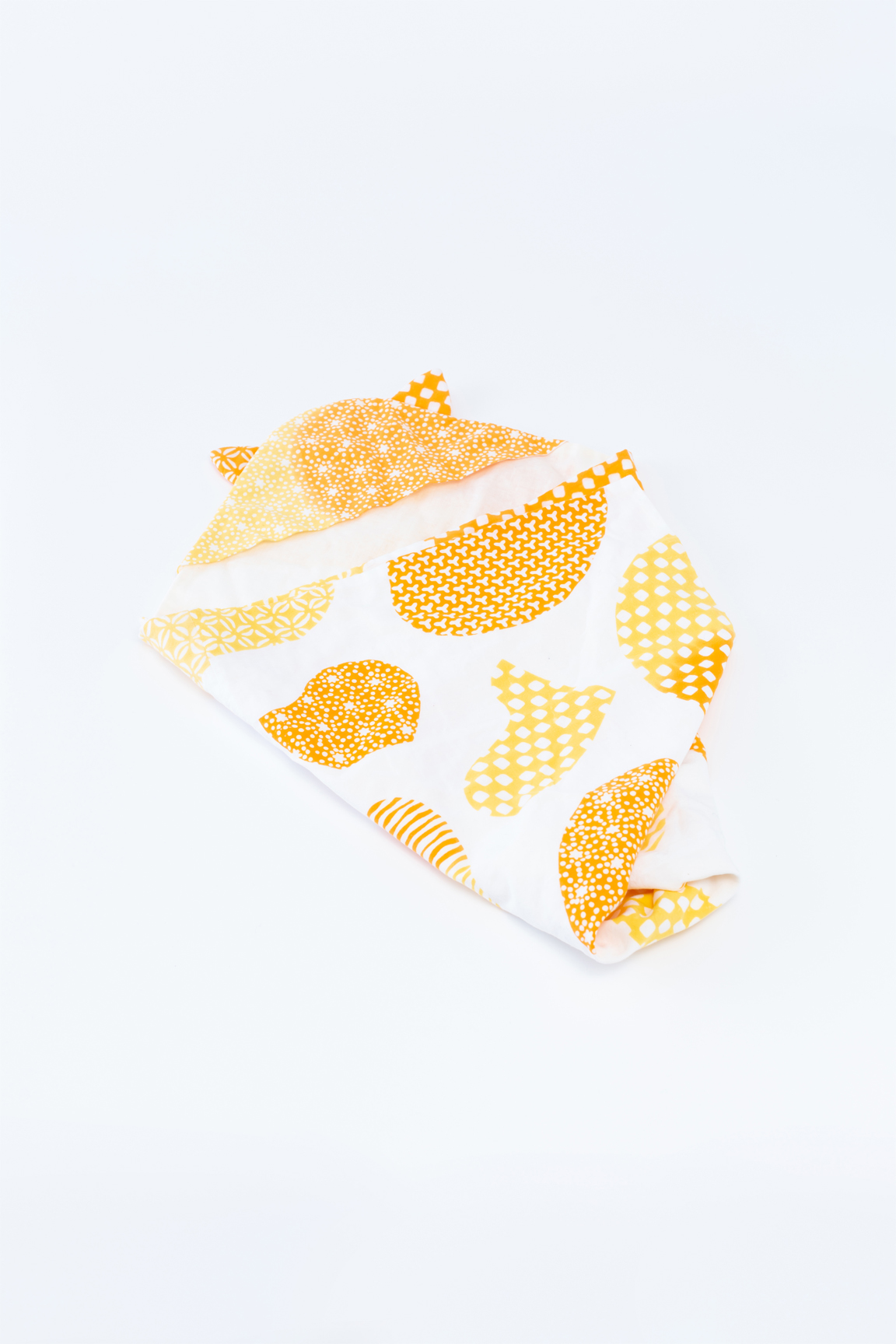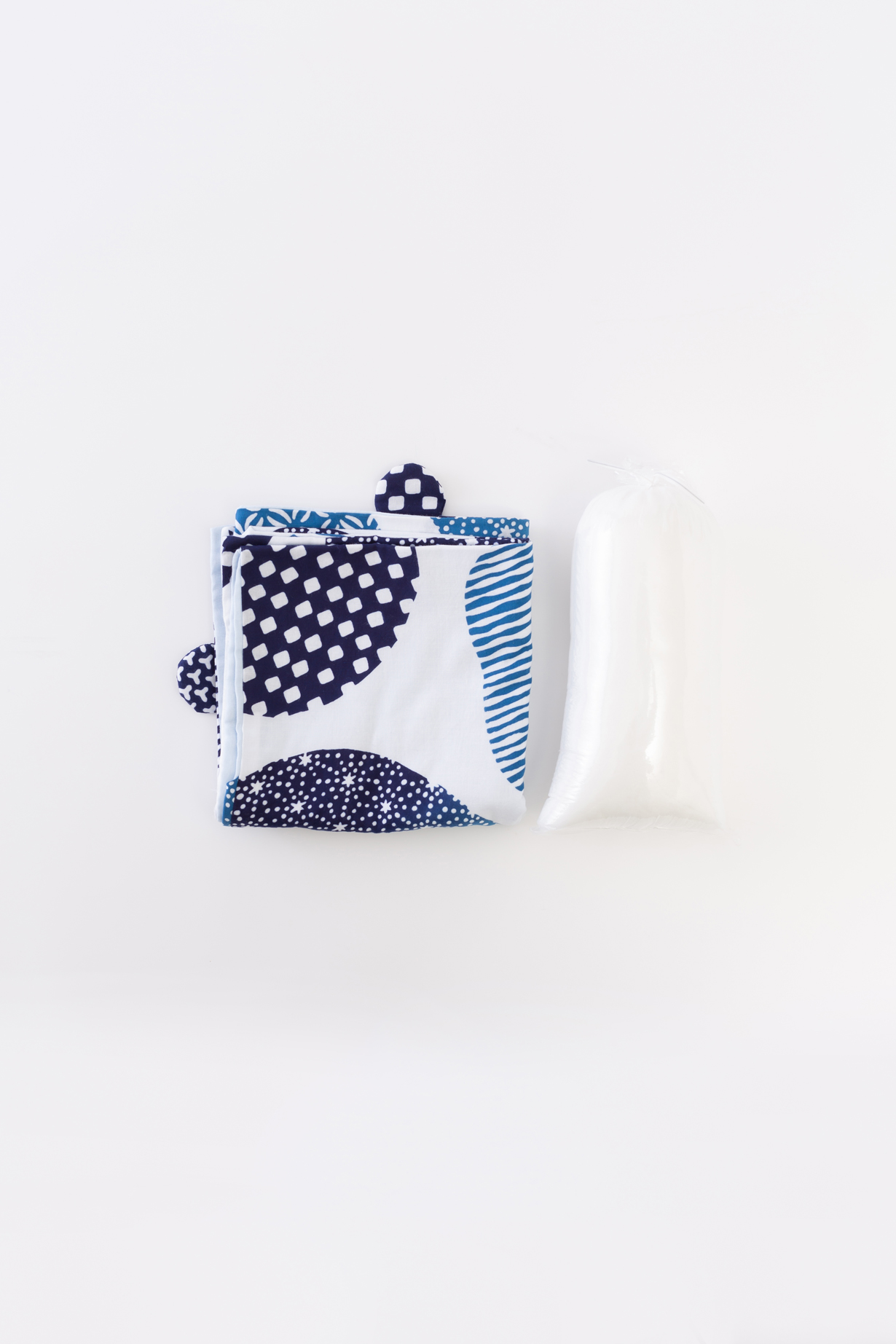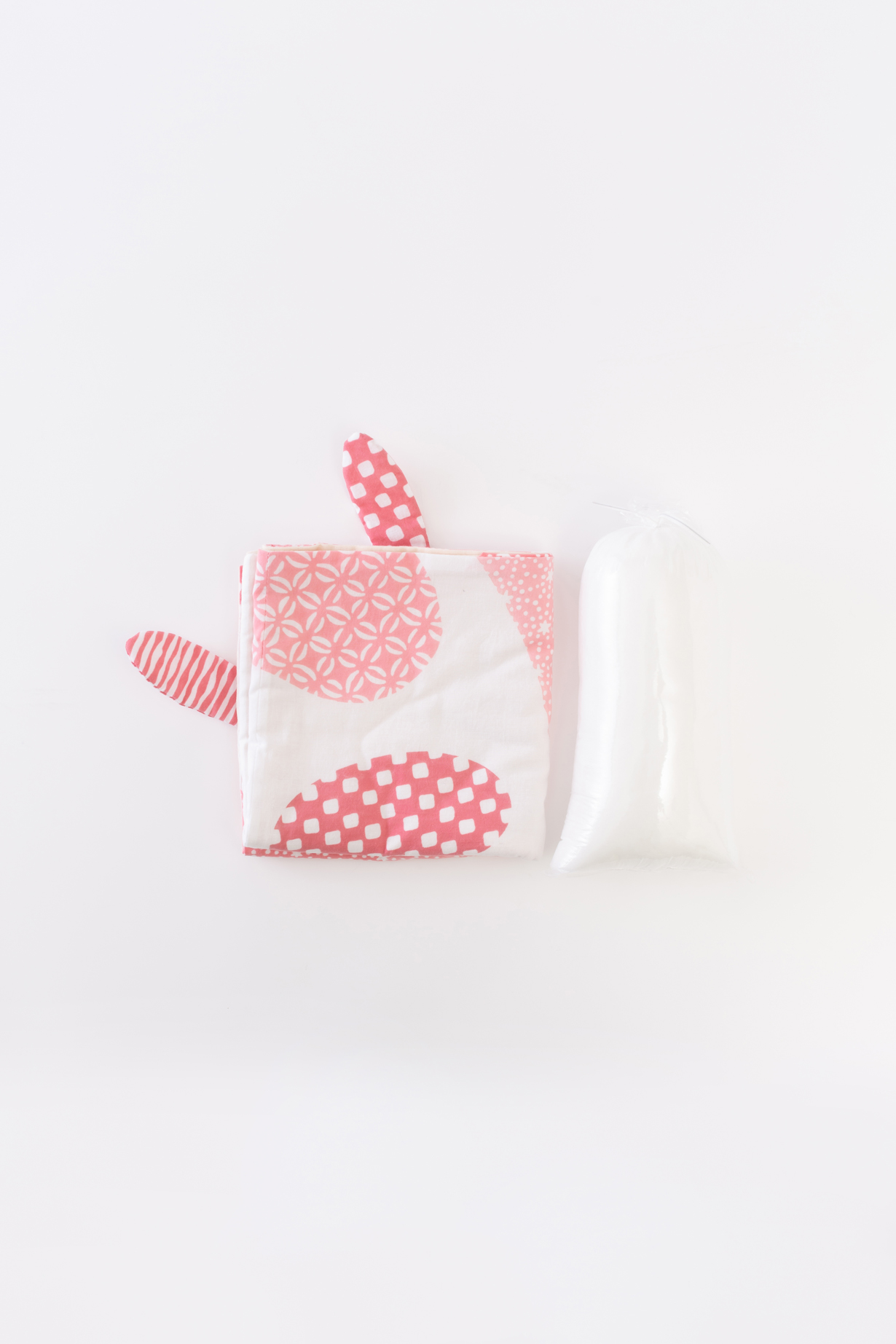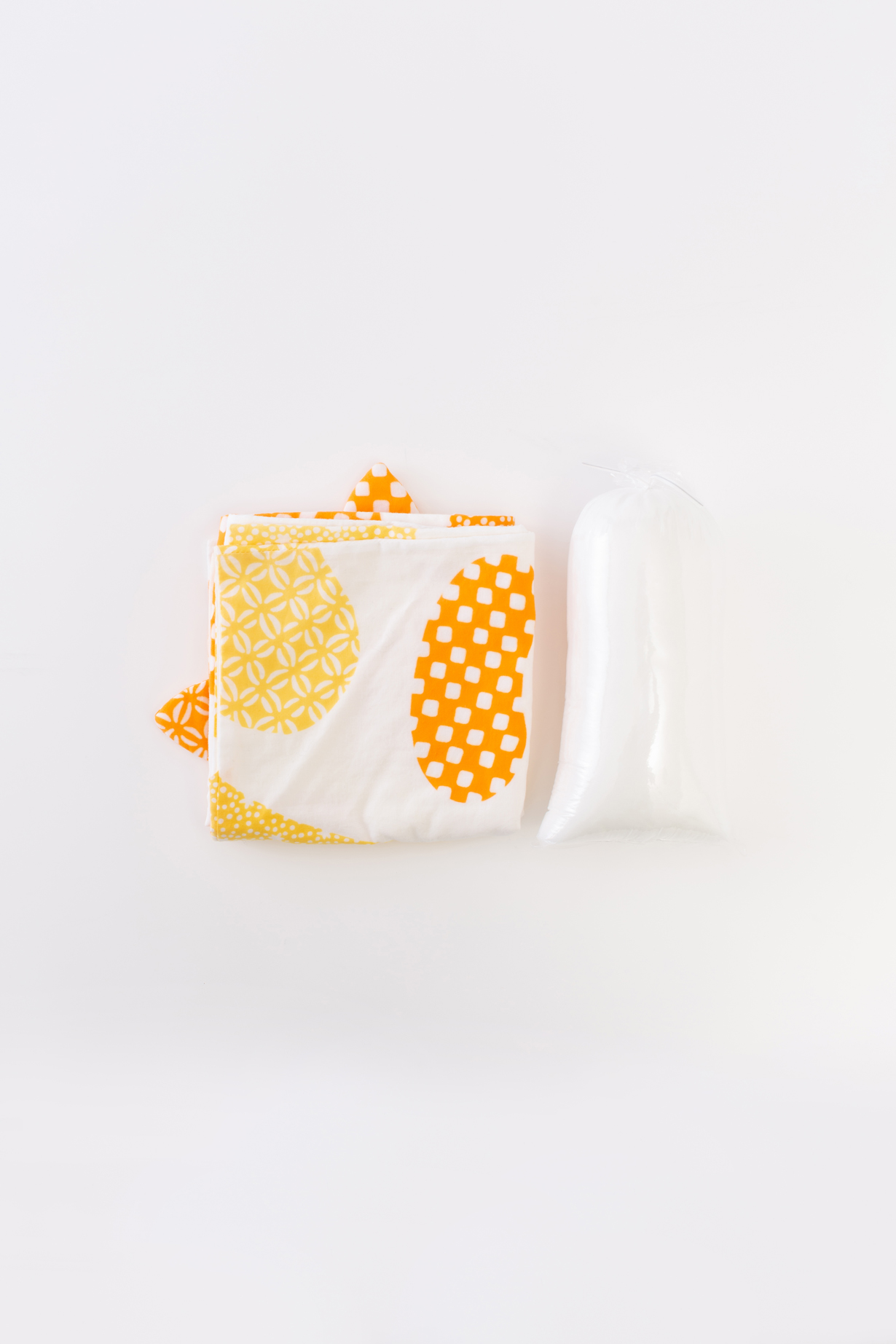 A swaddling cloth that changes form to become a memento
of one's days as an infant.
A combination of fabrics is used: gauze,
and cotton cloth died using the Chusen dyeing method used
when dyeing towels or light cotton kimonos.
The small, scattered designs, like Shippo,
with its intertwined circles,
Bishamon Kikko, with its triangular turtle shell shapes,
Ichimatsu, with its checkerboard pattern, and Asanoha,
with its hemp leaf hexagons are all auspicious, and imbued
with the hope that the child will grow quickly and healthily.
The swaddling is made to cleanly cover the head,
and you may also notice cute little ears.
The truth is that this swaddling cloth changes
into a stuffed toy after it has finished its job as swaddling.
If you cut out the parts died with the scattered designs,
fill them with the cotton stuffing provided as part of
the set, and sew on the ears that were on the hood,
you will find yourself with a cute stuffed toy with a Japanese design.
Four kinds of animal are available: bear, rabbit, cat, and panda,
and you also have five colours to choose from.
The package comes complete with the stuffing, thread,
and instructions on how to make the toy.
Bear ( Blue), Rabbit ( Pink) Cat ( Yellow), Panda (Grey) Panda ( Light blue × yellow)

Size: W750mm x D750mm
Materials: Cotton
( with a stuffed animal production kit)
*The information on this site is as of December 2017.
*Sizes, colours and shapes of the actual products may differ slightly as they are handmade.
*Product specifications and suggested retail prices may change without prior notice. Prices shown are all tax exclusive suggested retail prices.