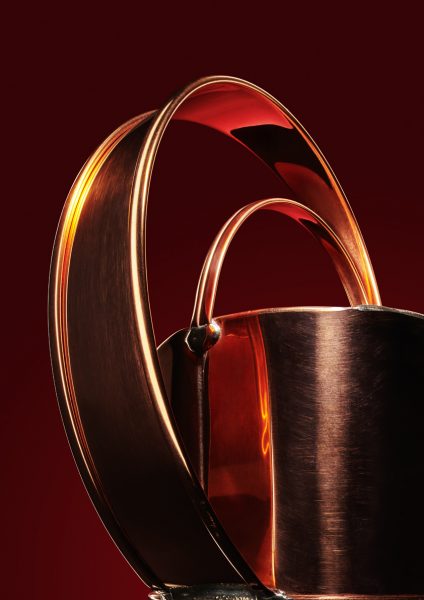 image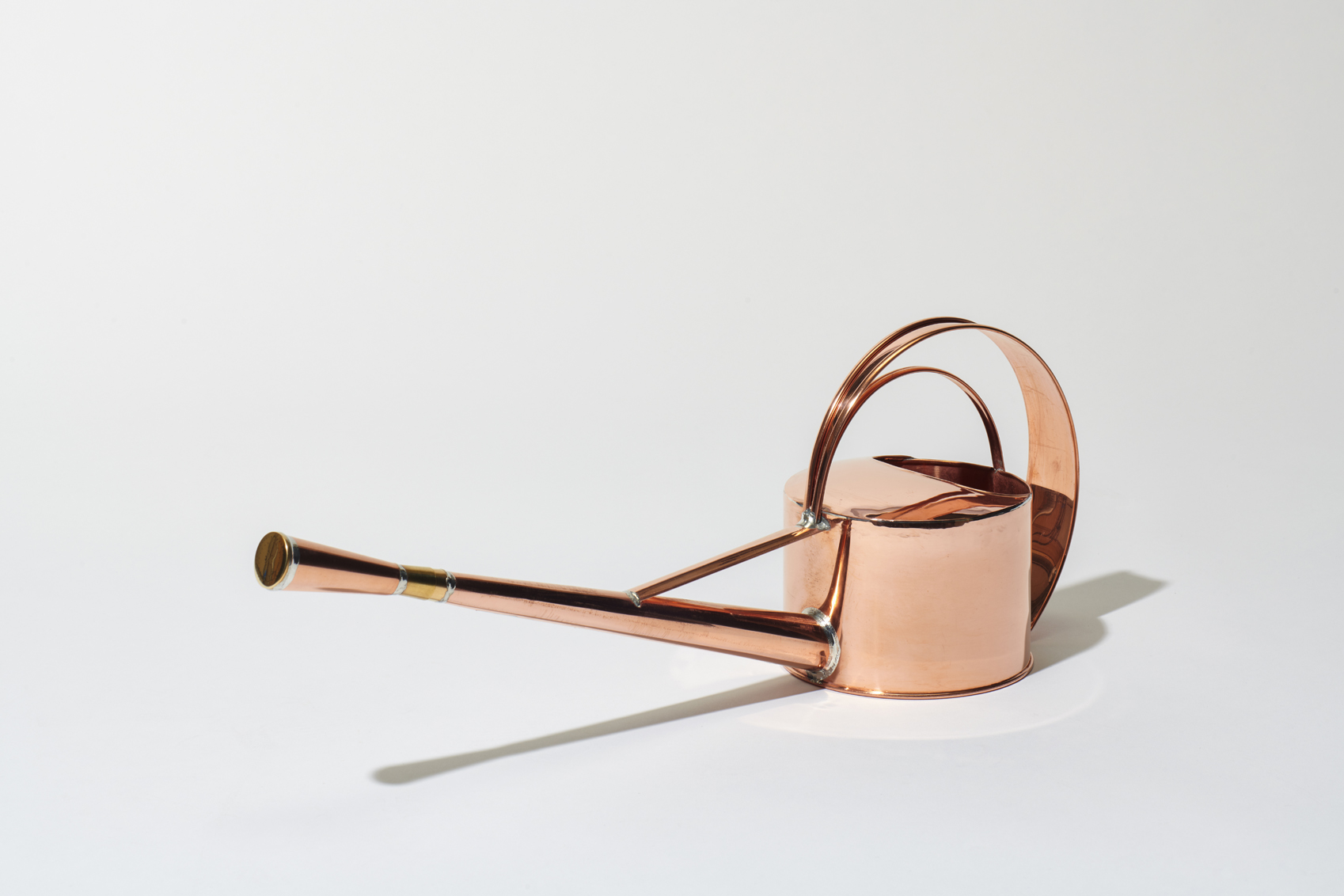 "Tasa" Copper Watering Can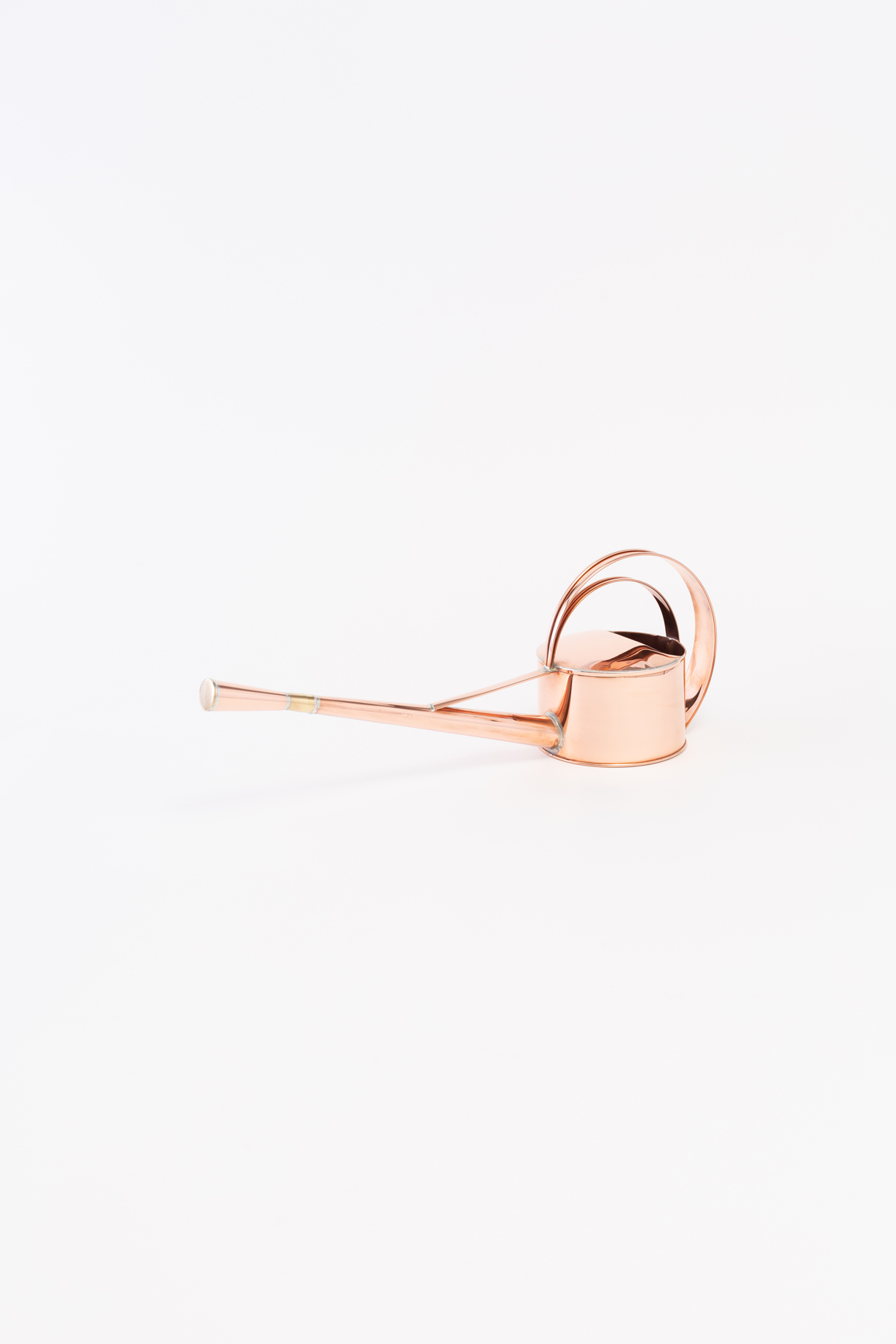 "Tasa" Copper Watering Can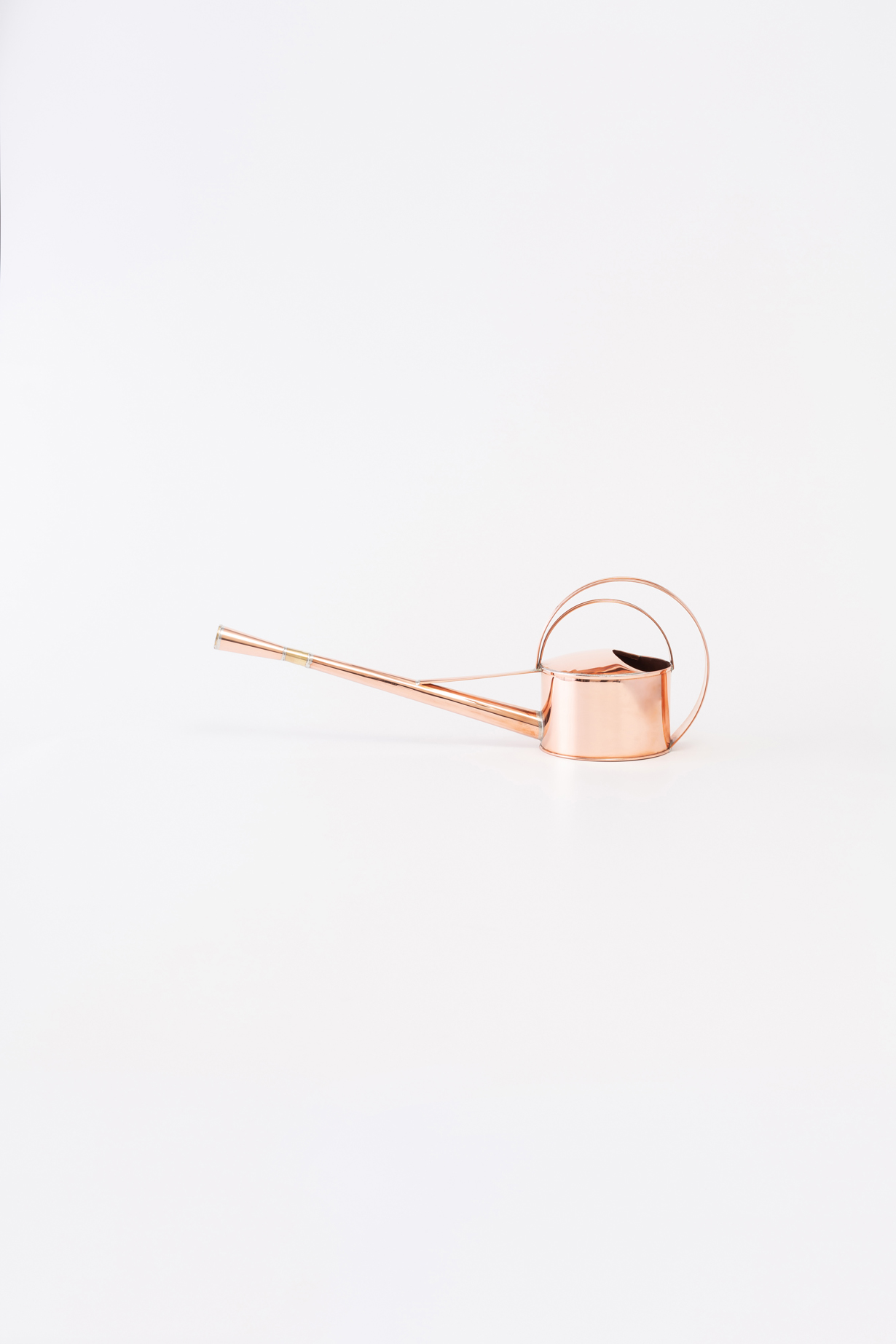 "Tasa" Copper Watering Can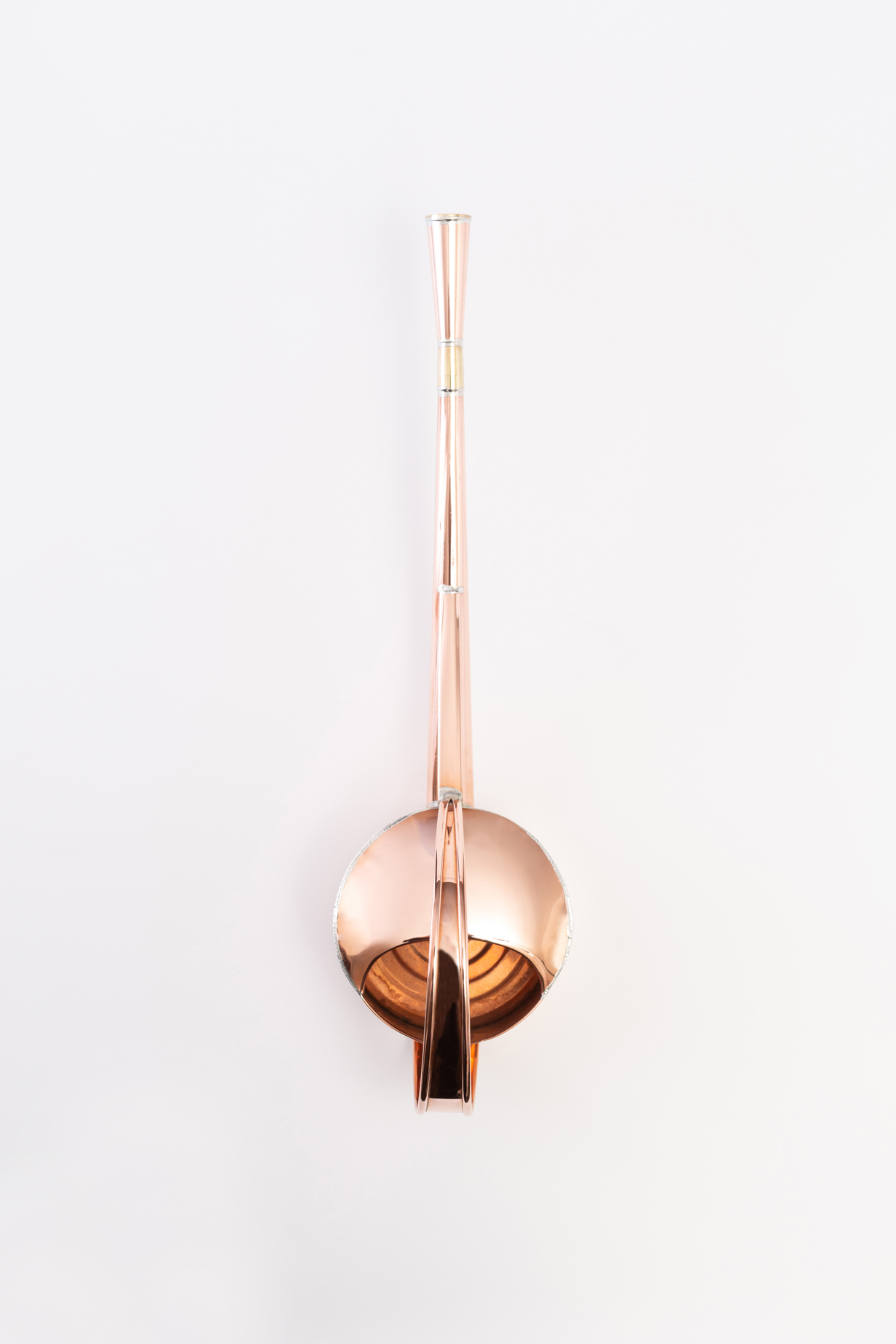 "Tasa" Copper Watering Can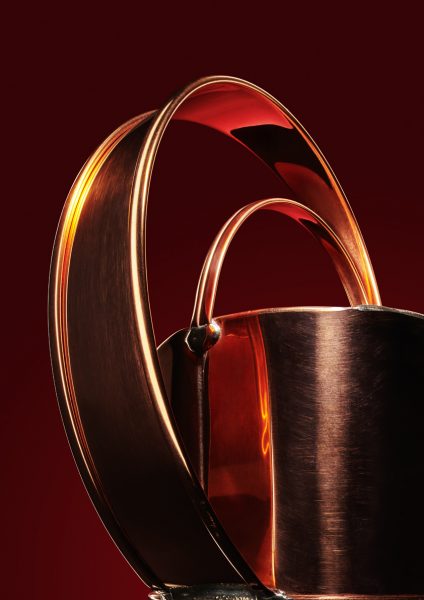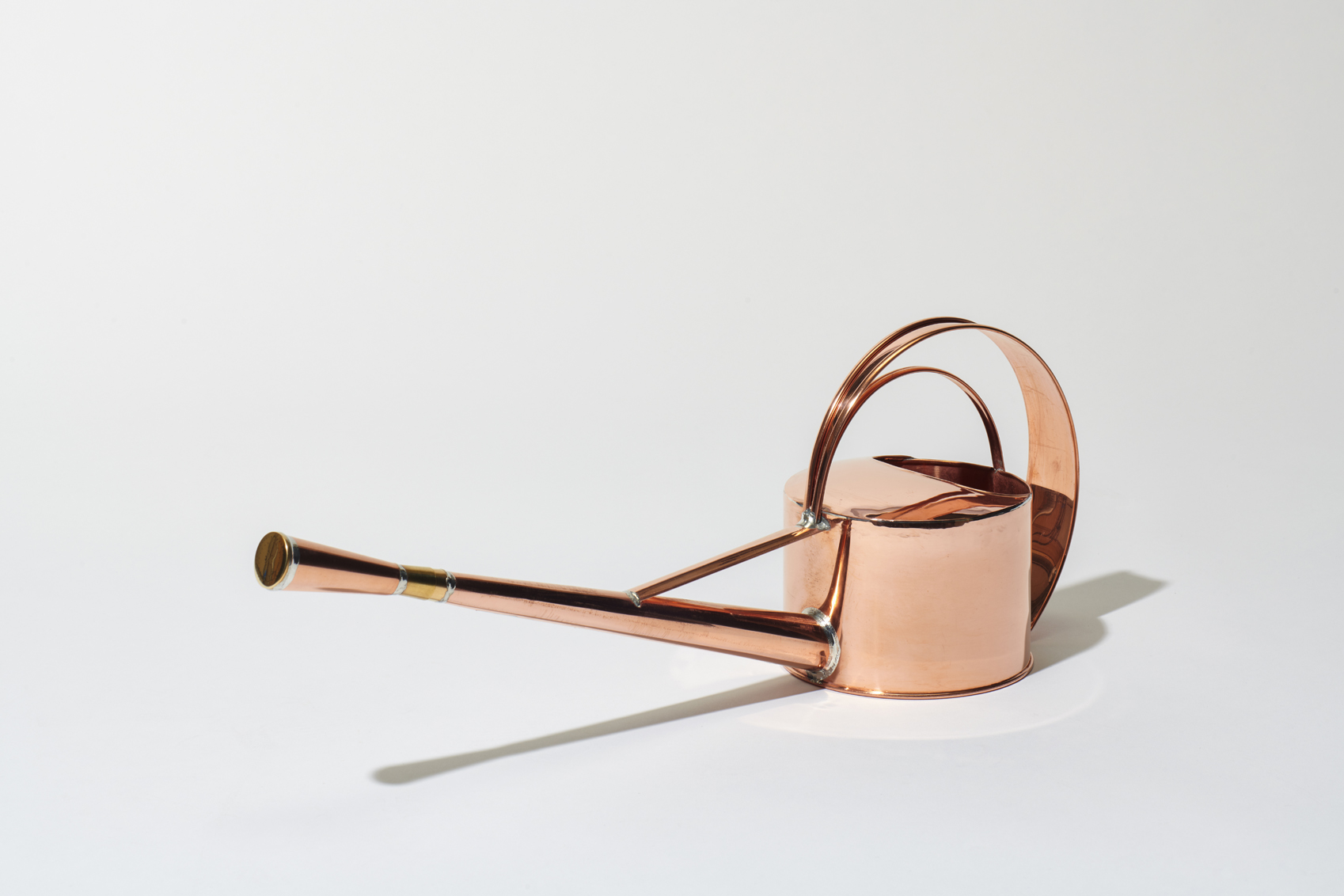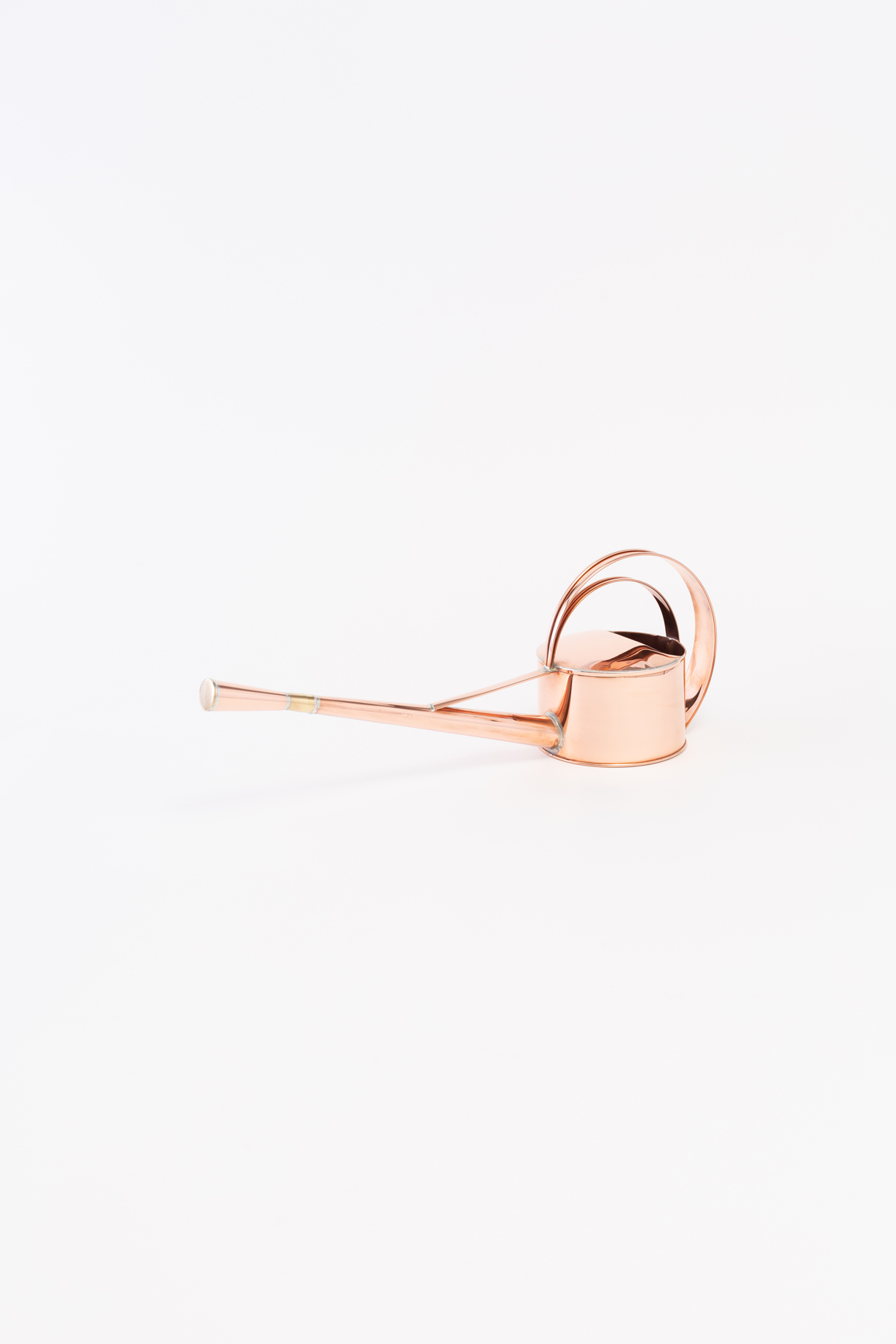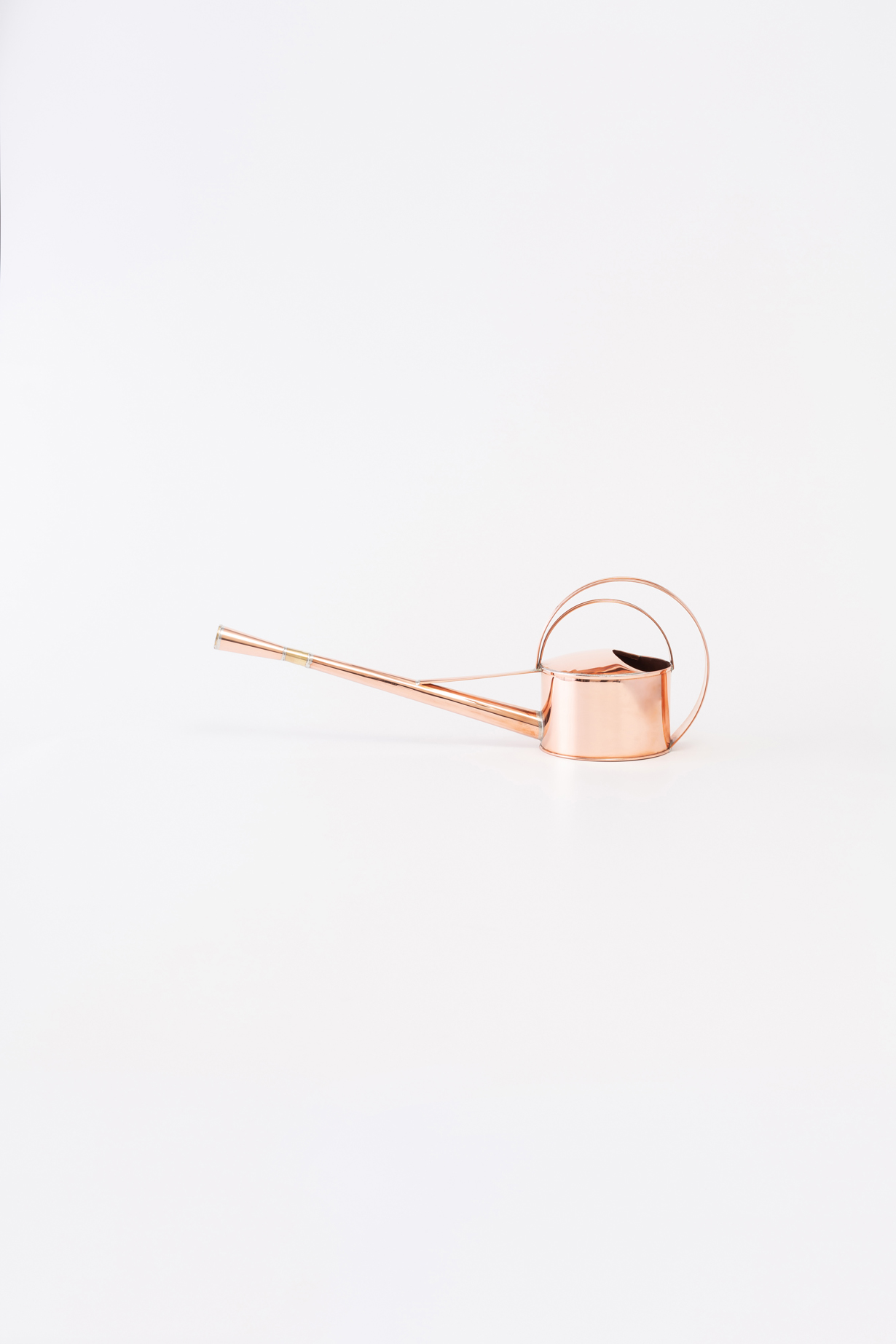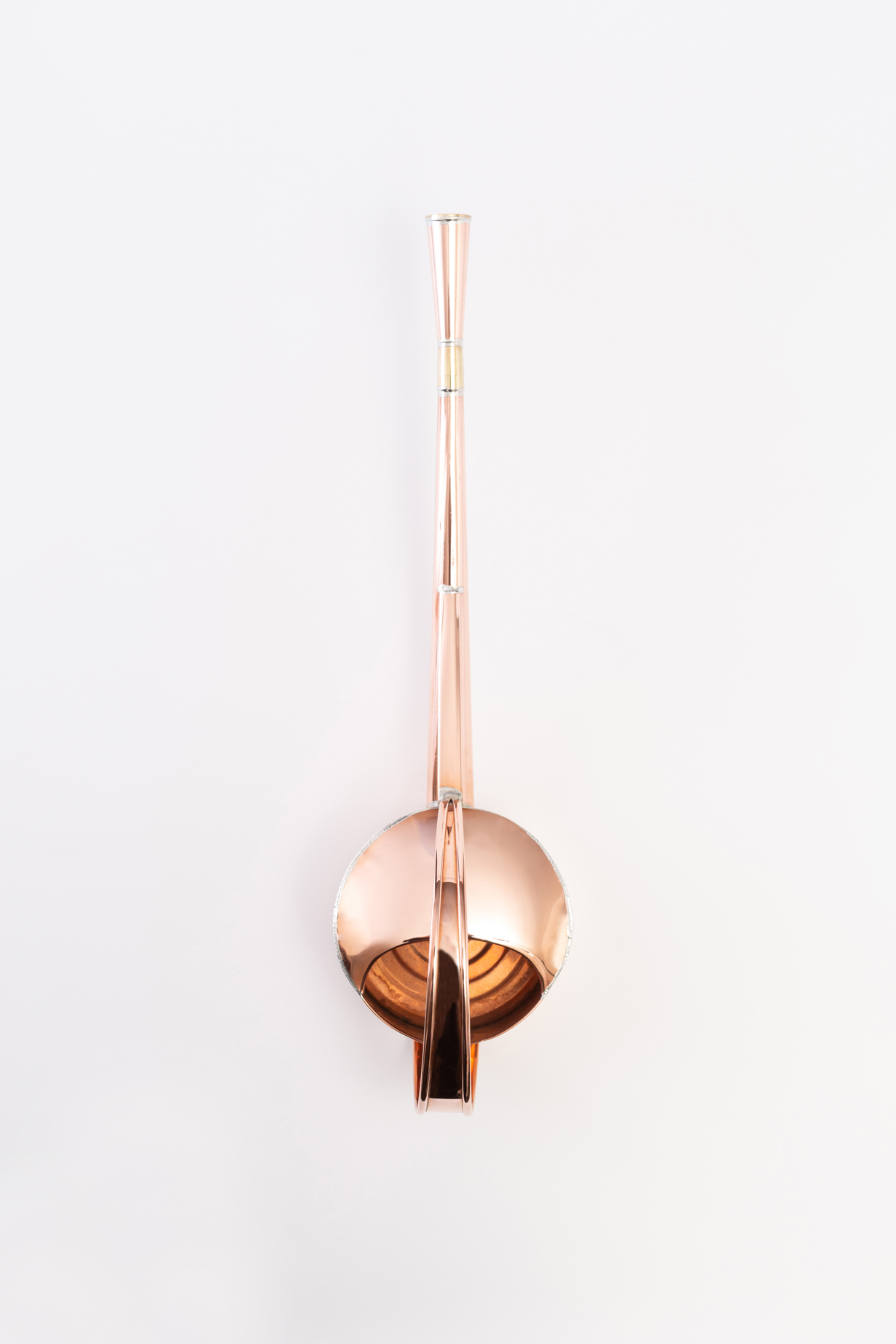 A compact copper watering can for veranda use.
While the famous "Long-Spout Copper Watering Can No. 4"
popular with lovers of bonsai around the world has a length
of 98 cm and a capacity of 4 L, the "Tasa" Copper Watering Can
has a length of 66 cm and a capacity of 1.5 L.
However, this compact size does not mean any loss of functionality
when it comes to watering plants.
Collected water is said to be good for flowering plants,
and can be scooped up by holding the watering can by
the short handle connecting the spout and the body.
The entrance to the spout features a net to catch any tree leaves or
similar items often found in collected water,
while the far end of the spout is
both interchangeable and long-lasting.
The name "Tasa" is the name of the company
of an Italian craftsman, Mr. Salvatore Tarantino,
who undertakes repairs for the copper watering cans
made by Mr. Negishi and sold in Europe.
Their deepening friendship was the source of
inspiration for this product,
so as a mark of respect "Tasa" was added to the name.
Size: W660mm × D140mm × H180mm
Capacity: 1.5L
Materials: Copper, brass
*The information on this site is as of December 2017.
*Sizes, colours and shapes of the actual products may differ slightly as they are handmade.
*Product specifications and suggested retail prices may change without prior notice. Prices shown are all tax exclusive suggested retail prices.