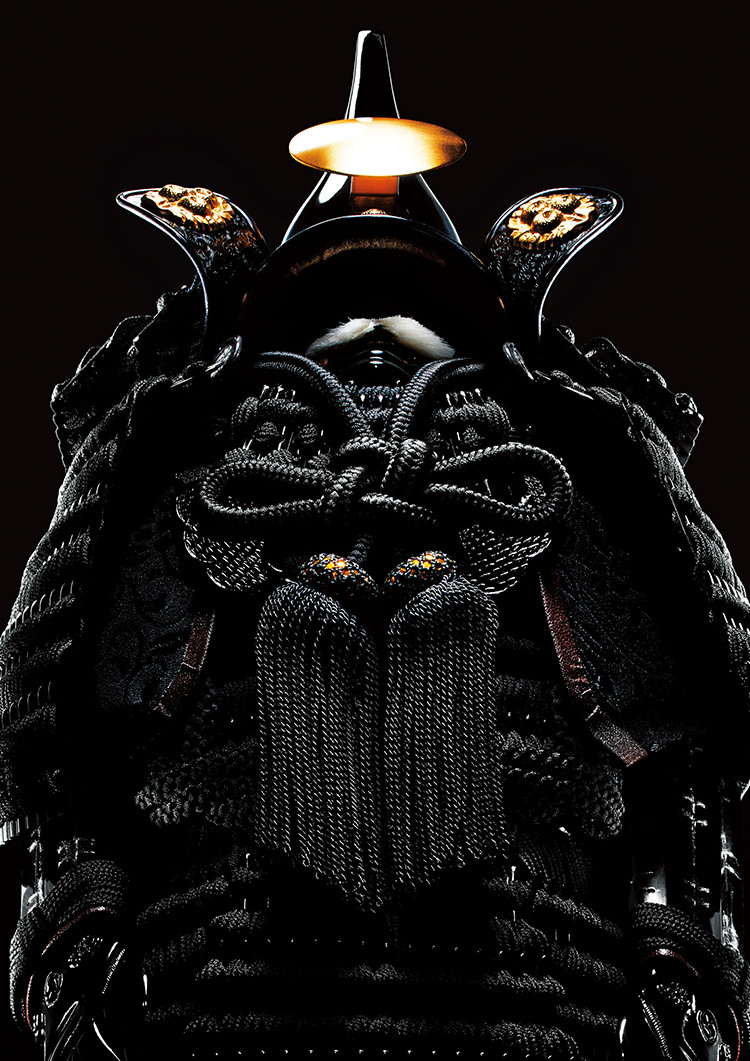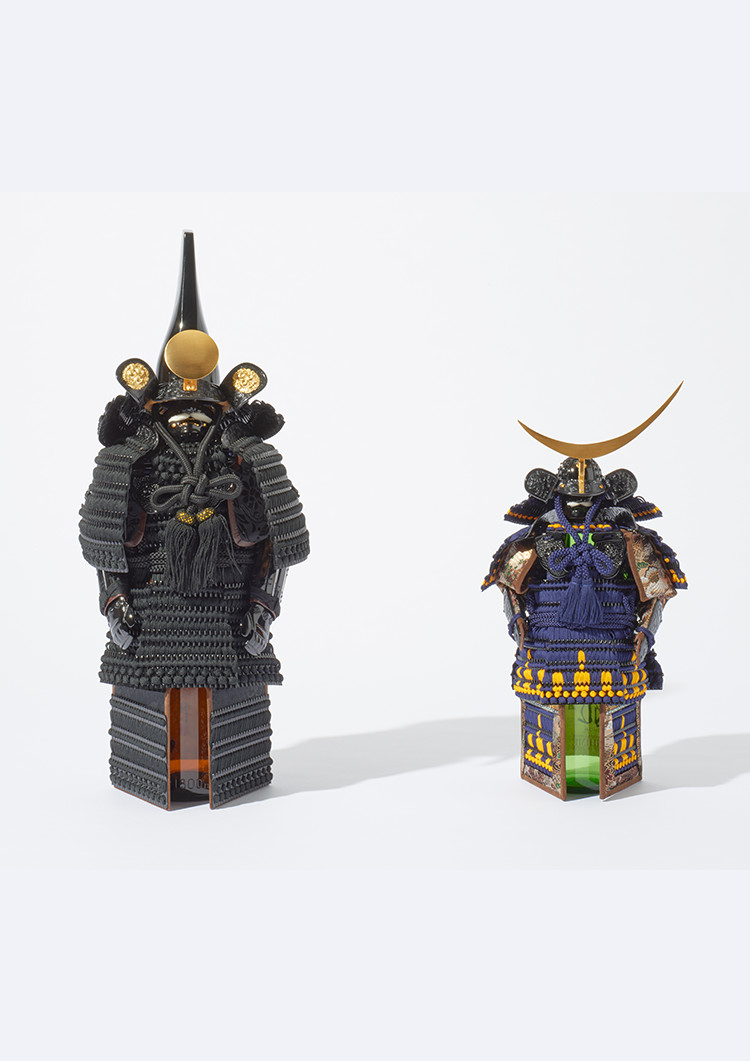 A bottle dressed in ancient war armour. "Bottle Armour" is a beautiful bottle cover which fully leverages Edo armour – a technical art that combines the very best techniques of metalwork, lacquer crafts, leatherworks and braiding. According to "TADAYASU", which has been involved in armour production for three generations, "Bottle Armour" abides by the same processes for producing real Edo armour. A bottle of wine or a 720-millilitre bottle of saké can be accommodated under the armour. Adjustments were repeated over and over in order to reproduce the commanding presence of a warrior in armour when placing it over a bottle. The result is an overwhelming presence that defies its miniature size. In addition to its role as a bottle cover, it can also be displayed as a decorative piece to be admired. The line-up includes the armours of intelligent, benevolent and courageous popular warriors such as Ieyasu Tokugawa, Masamune Daté, Yukimura Sanada, Kanetsugu Naoe and Yoshitsune Minamoto.
Size:
W200mm × H370mm × D140mm
W240mm × H540mm × D190mm
Materials: A luminium, brass
*The information on this site is as of December 2017.
*Sizes, colours and shapes of the actual products may differ slightly as they are handmade.
*Product specifications and suggested retail prices may change without prior notice. Prices shown are all tax exclusive suggested retail prices.