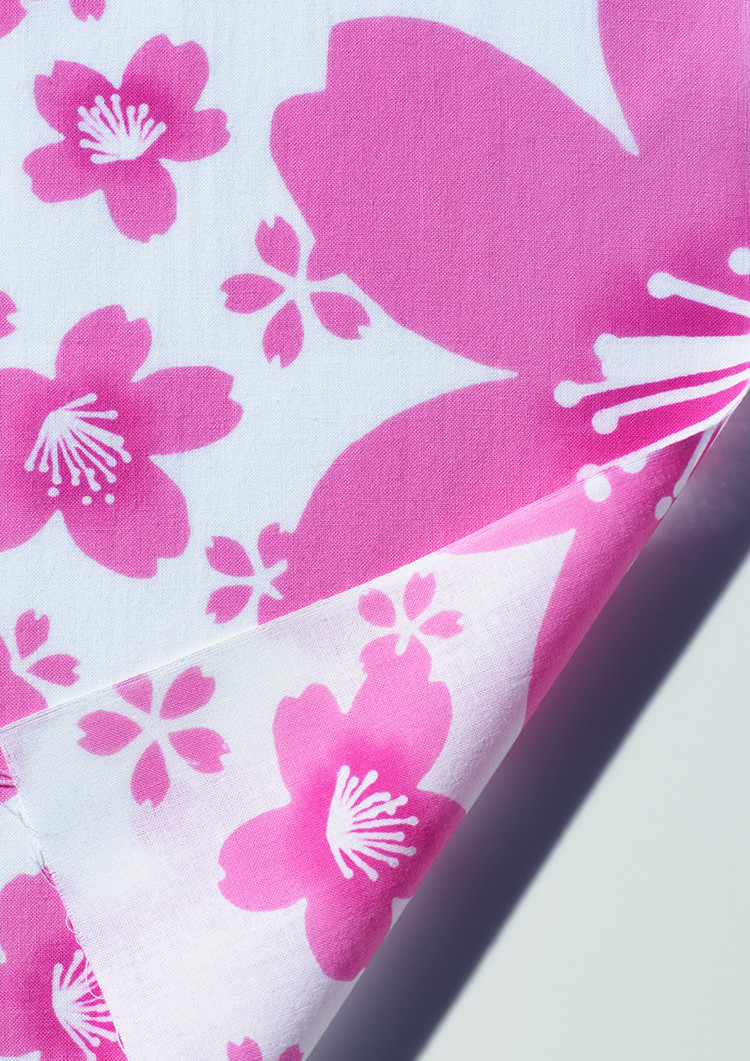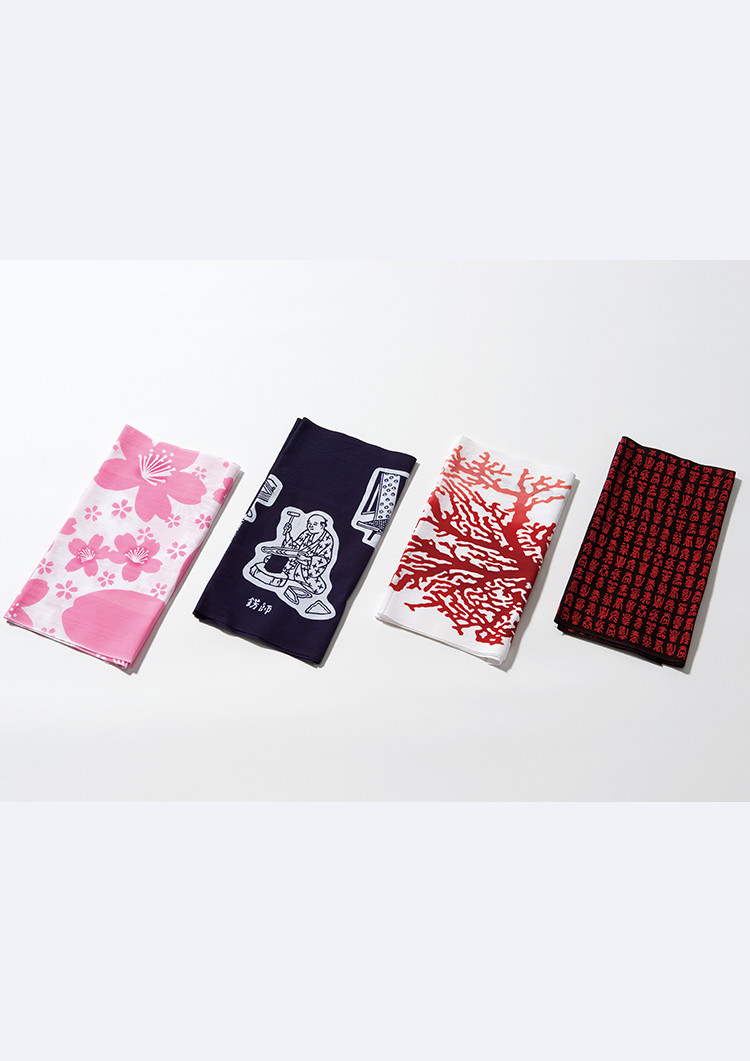 Ombre dyed cherry blossom petals. With this unique dyeing technique called chusen, the colours of the "tenugui" hand towel penetrate clearly through to its back side, which is not possible with textile printing. The aesthetic benefit of dyeing colours for both the front and back sides is, when using the tenugui for purposes other than wiping hands, such as wrapping items, even the knot itself is beautiful to the eye. Its long and narrow form is suited for wrapping items of various shapes, such as a bottle of wine, box of sweets or even money. And being able to choose
a tenugui pattern to match the gift for wrapping itself is also stylish or "iki." Unlike ordinary textiles, it can be produced in small lots and is available in a variety of patterns. And if you can sew, the tenugui can be used to create items such as bags and pouches in your favourite patterns.
Tenugui A, B

Size: W360mm × D1000mm
Materials: Cotton
Tenugui C

Size: W340mm × D1000mm
Materials: Cotton
Tenugui D

Size: W340mm × D890mm
Materials: Cotton
*The information on this site is as of December 2017.
*Sizes, colours and shapes of the actual products may differ slightly as they are handmade.
*Product specifications and suggested retail prices may change without prior notice. Prices shown are all tax exclusive suggested retail prices.