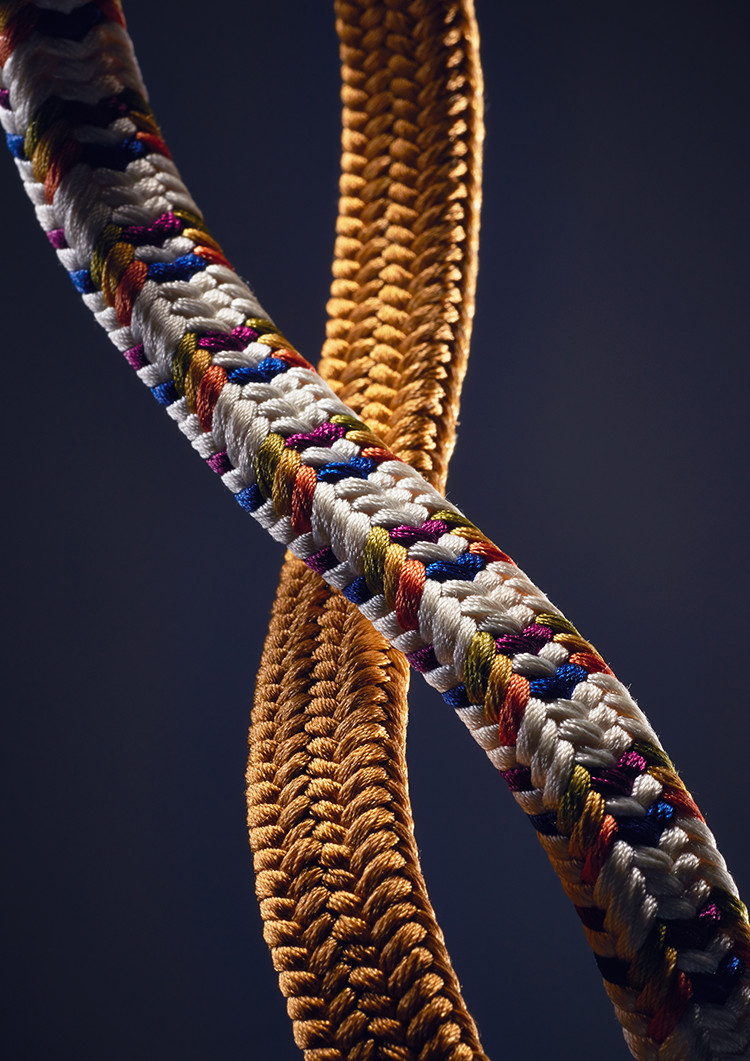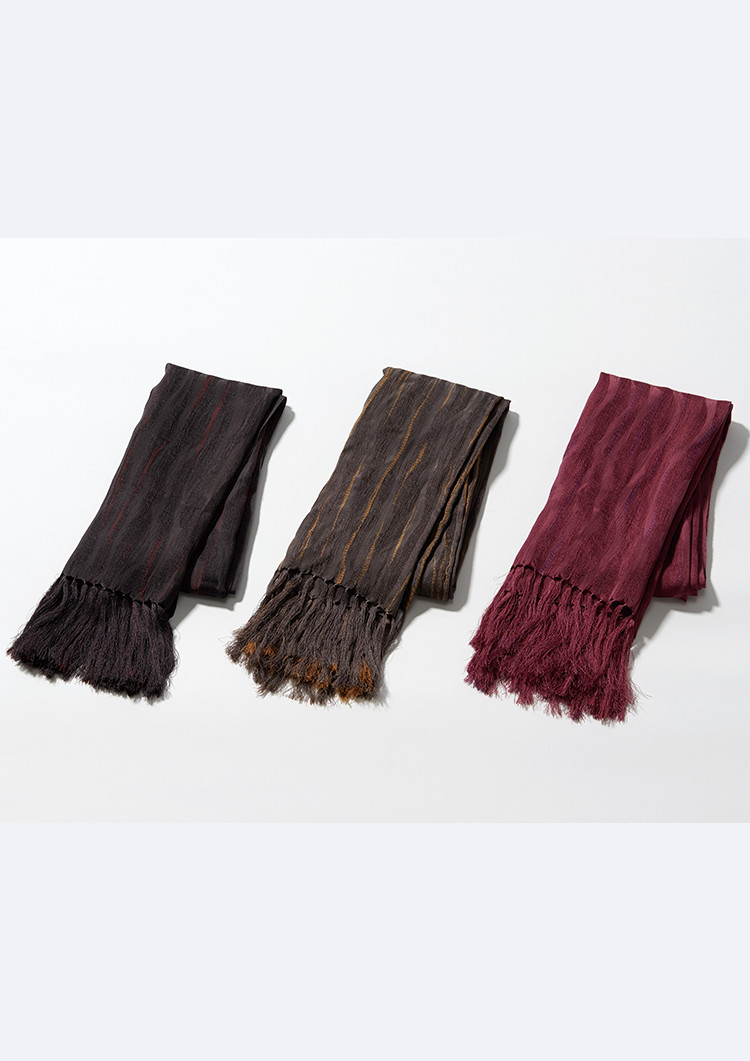 Stall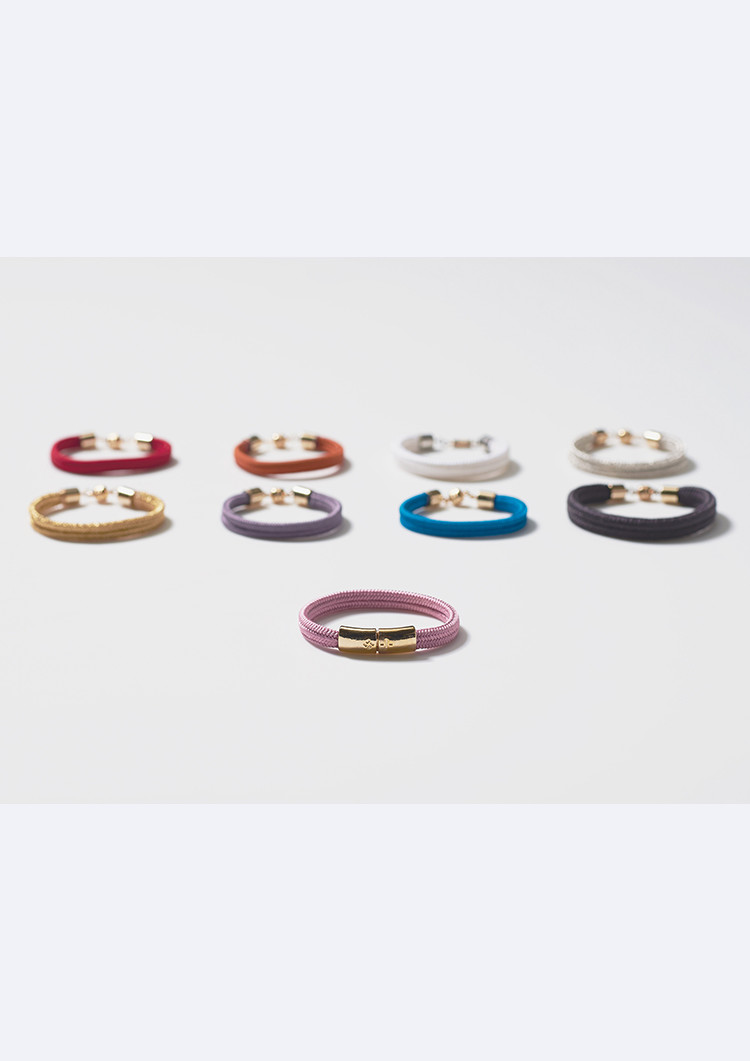 Bijyutsu Kumihimo Bracelet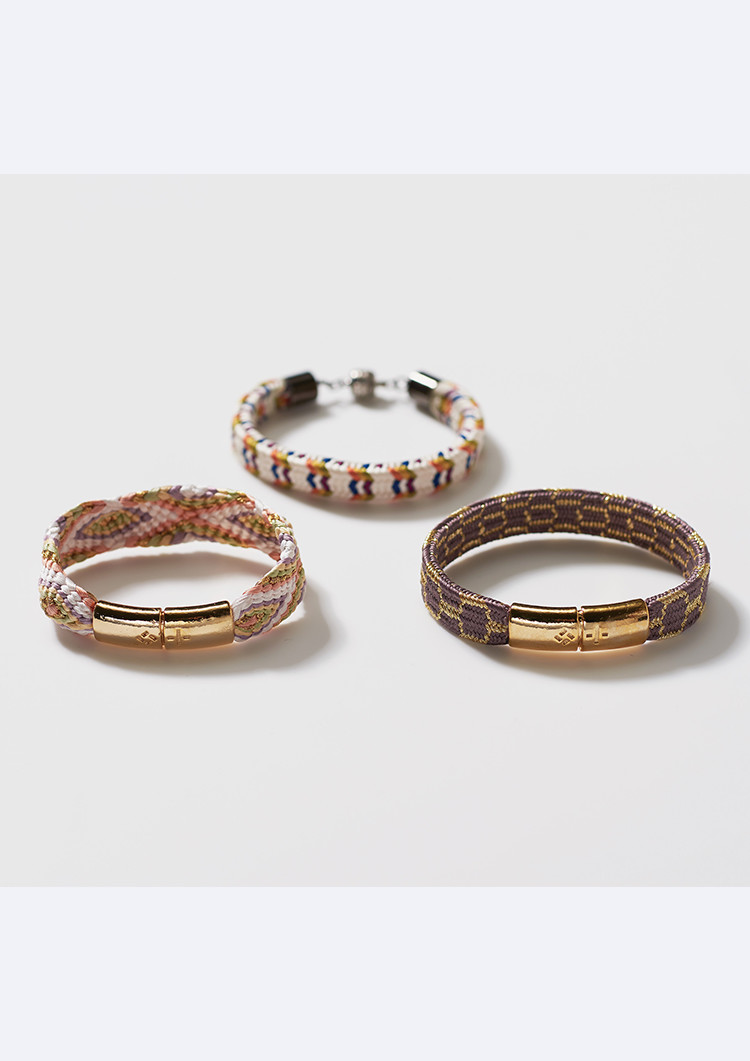 Bijyutsu Kumihimo Bracelet




"Bijyutsu Kumihimo Bracelet" represents the silk products and braids which the Japanese have been familiar with since ancient times, and is created to be enjoyed everyday regardless of gender or age. "Yurugigumi" is a braid once used as a decorative band for court kimonos of the nobles. It is woven to bring to life the splendour of the silk and offers rich elasticity. At each end of the braid, are the motifs of the kanji characters "口" (mouth) and "十" (ten); when the two are tied into a knot, they become the character for " 叶"(fulfilment) and believed to bring good luck. "Mitakegumi" is a unique braiding method restored by their predecessors and is found in the armour housed at Musashi Mitake Shrine in Ome, Tokyo. Its thickness and firmness fits well in the hands of men. Chic coloured stoles are "tornado" dyed by skilled craftsmen.
Stall

Size: W850mm × L1750mm
Materials: Silk
Bijyutsu Kumihimo Bracelet

Size: L180mm, L190mm
Materials: Silk
*The information on this site is as of December 2017.
*Sizes, colours and shapes of the actual products may differ slightly as they are handmade.
*Product specifications and suggested retail prices may change without prior notice. Prices shown are all tax exclusive suggested retail prices.