Wild flower colour and elegant knots
Likewise picking the wild flowers in the field.
There is a sense of presence of elegance in Ryukobo's Obijime (Silk codes which is tighten on the Obi belt) and Obiage (Textiles that is used to create Obi knot).
A blossoming Katakuri (Dogtooth violet) flower that calling spring and a flower of Sumire (Japanese violet) blooming in a deep mountain-s
even so they are small and soft wild flowers, it remains in your heart with unforgettable impression.
"If the kimono or belt is a large flower, the Obijime will be a flower in the field. I would like to pick the color of the season as if picking the little flowers, and want to make something that has a presence." Takashi Fukuda, current lead craftperson from Ryukobo said.
When he was young, he studied from Mr Tomoyuki Yamanobe who is a textile specialist, and polished colour sense for creation.
An unforgettable color, and an unforgettable feeling of enthusiasm are loved by the people from Kabuki house who have high aesthetic eyes and high functionality.
The return in the fabric is made from the stretch given to it by the spun silk thread and the experienced hand of the craftsperson.
The silk thread dyed in the color of the wild flower is crossed to the right with the hands of craftsmen and assembled. In the Ryukobo, the tools that make up the silk codes are generally called "Kumidai", but they also have "Marudai(Round shaped)", "Ayatake Dai", "Kakudai (Square shaped )", "Koudai "and choose the right Kumidai by the silk code patterns .
Ryukobo is the only one silk code maker that can do all processes –producing raw silk threads, designing code patterns, dyeing designation and creating silk code, in Tokyo.
The reputation of their quality brought them numbers of orders. And now the movie that became a global hit "Your name" is participated Ryukobo's Silk code and involved in the reproduction of braids that appeared in the film.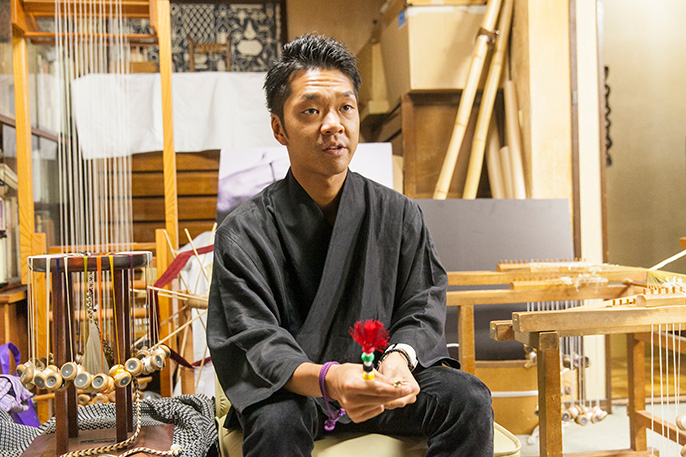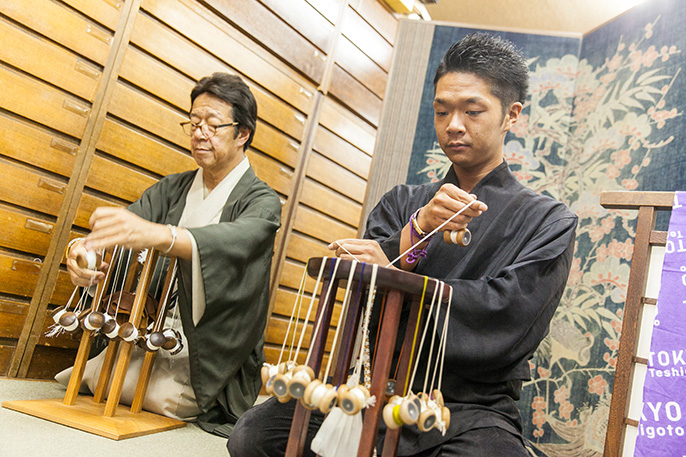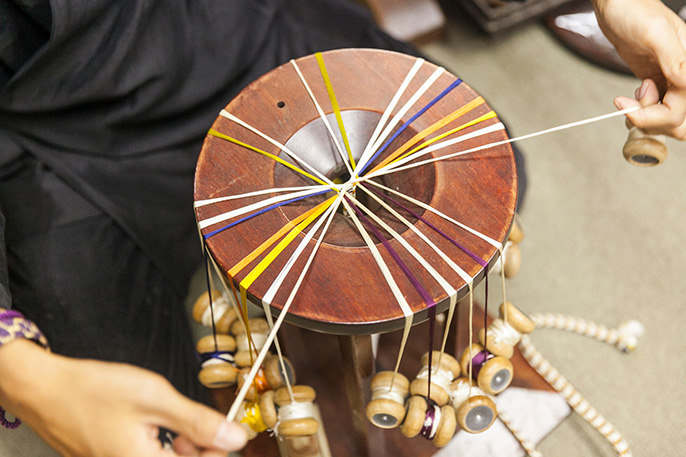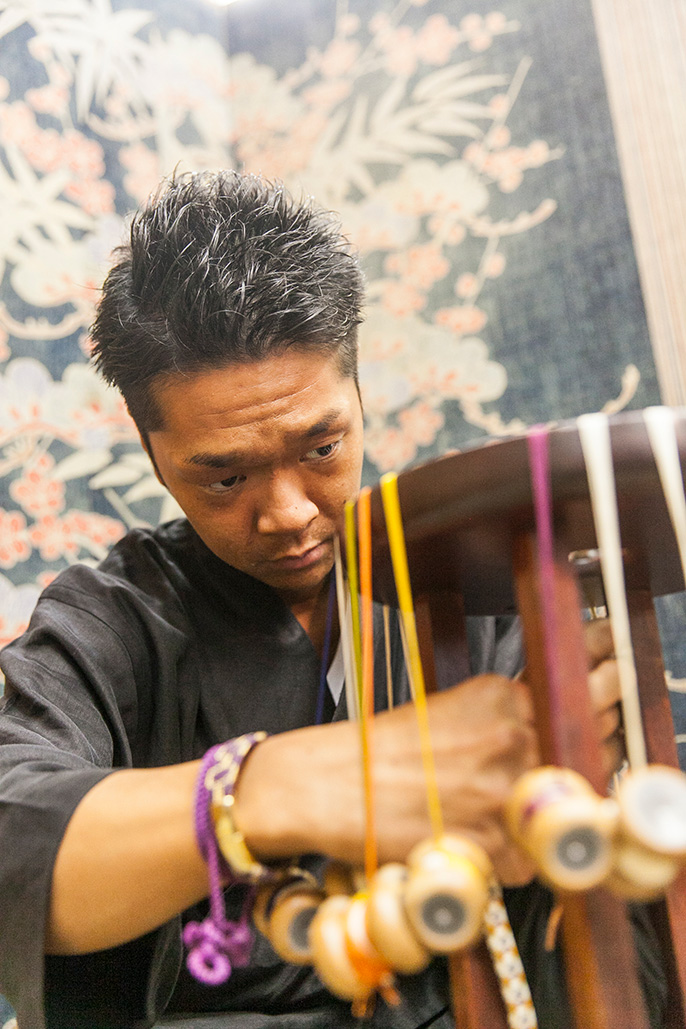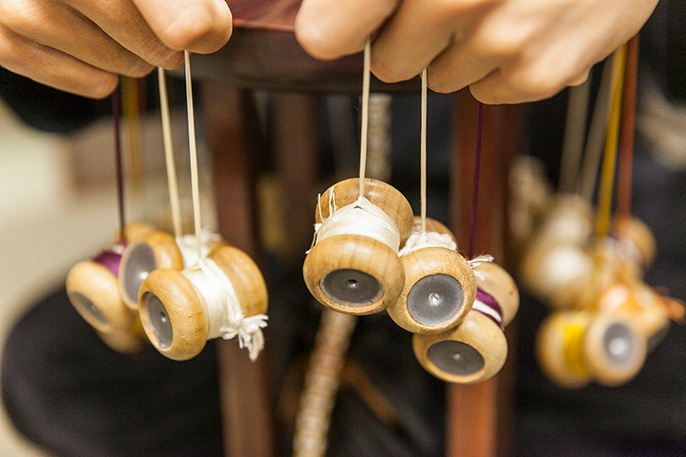 RYUKOBO Co.,Ltd.
4-11,Tomisawa-cho,Nihonbashi,Chuo-ku,Tokyo 103-0006
Tel:+81-3-3664-2031
Fax:+81-3-3661-6050
Takashi Fukuda
ryukobo@silver.ocn.ne.jp
http://ryukobo.jp/