Ginki Shigaraki Earthenware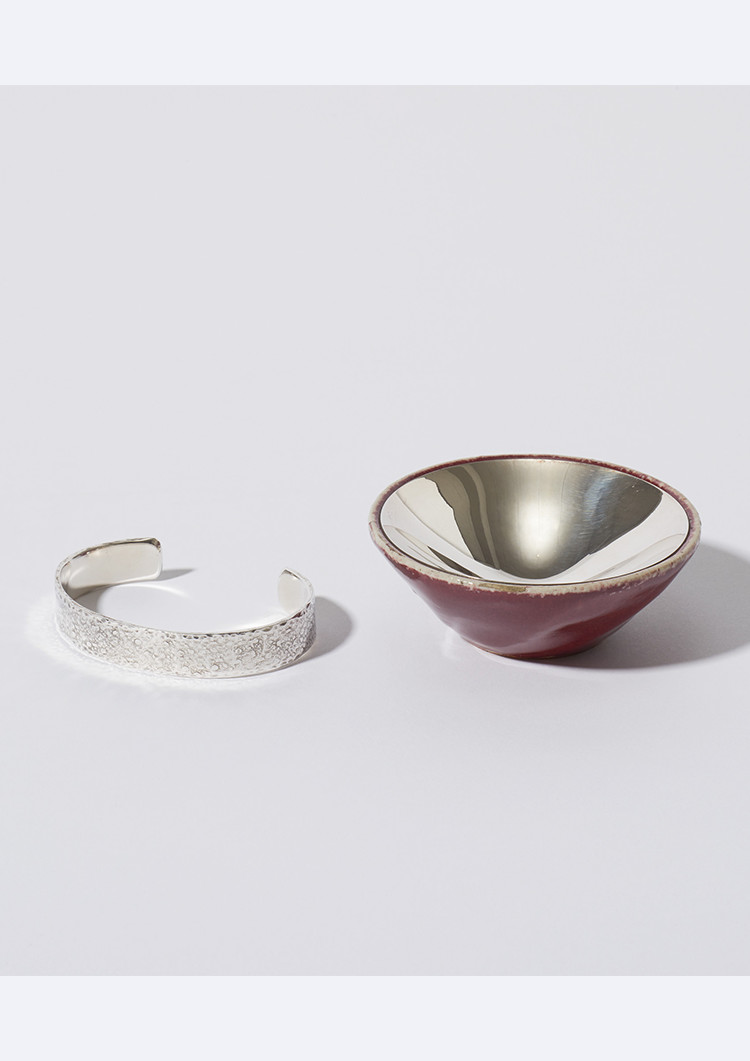 Ginki Bangle / Ginki Shigaraki Earthenware


The warmth of Shigaraki earthenware is applied on the beauty of the clear silver bowl. Using advanced craftsmanship, the silverware fits perfectly into the earthenware just out of the oven. Silver has higher thermal conductivity than copper. Thus, if the thermal conductivity of glass is 1, copper is 380 times and silver is 400 times of that. In other words, chilled food and beverages will remain crispy cold, and high temperature ones will remain just as hot as they were when being served. The combination of earthenware to silverware will, for example accentuate the coldness of chilled saké once it enters the mouth. And it is less susceptible to condensation than silverware on its own. In addition to chilled saké, it is ideal for serving frozen desserts. And the more it is used, the more it "matures" over time. The bangle is made from forged sterling silver. No matter how many times it is opened or closed for wearing or removing, it remains resistant to metal fatigue.
Ginki Bangle

Size: W12mm, wrist size 200mm
Materials: Silver
Ginki Shigaraki Earthenware

Size: φ82mm × H30mm
Materials: Silver, Earthenware
*The information on this site is as of December 2017.
*Sizes, colours and shapes of the actual products may differ slightly as they are handmade.
*Product specifications and suggested retail prices may change without prior notice. Prices shown are all tax exclusive suggested retail prices.