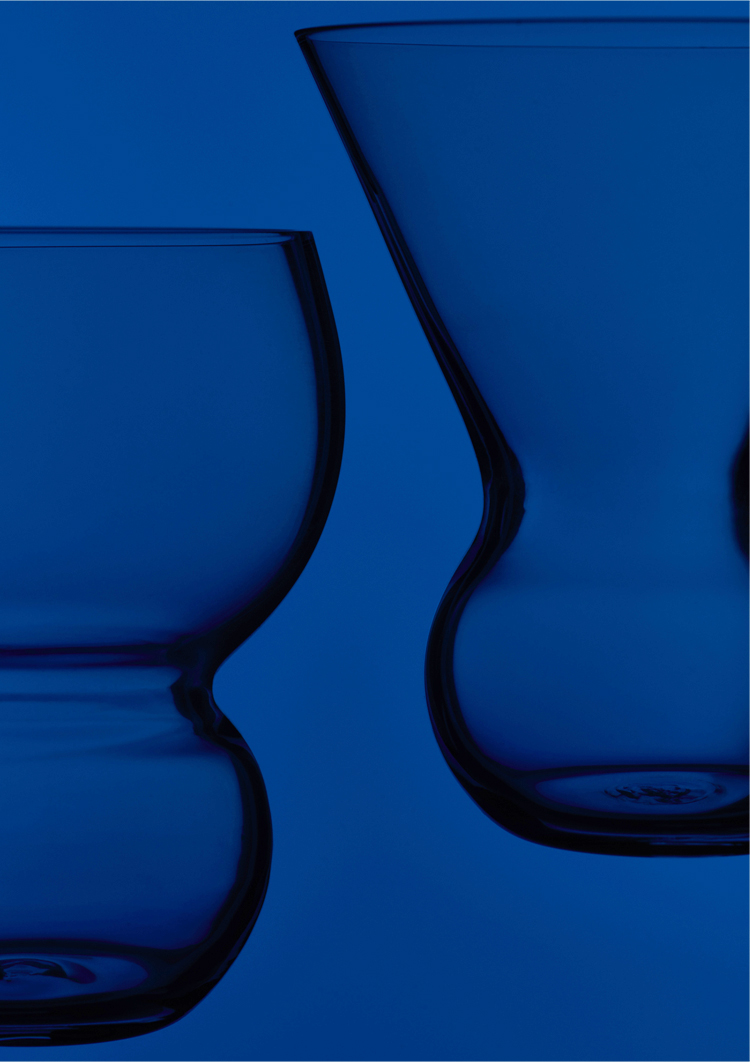 Rondes Glass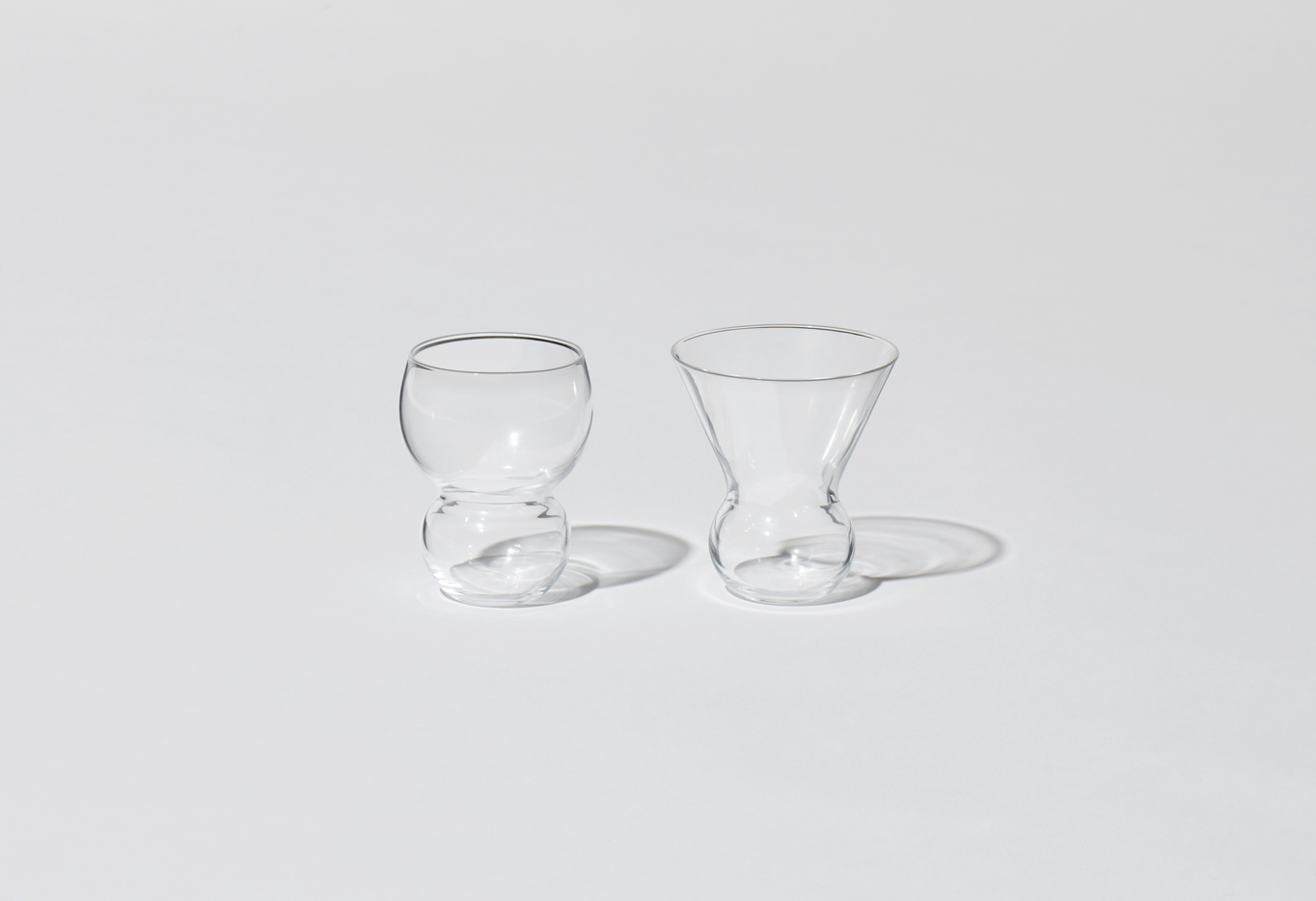 Rondes Glass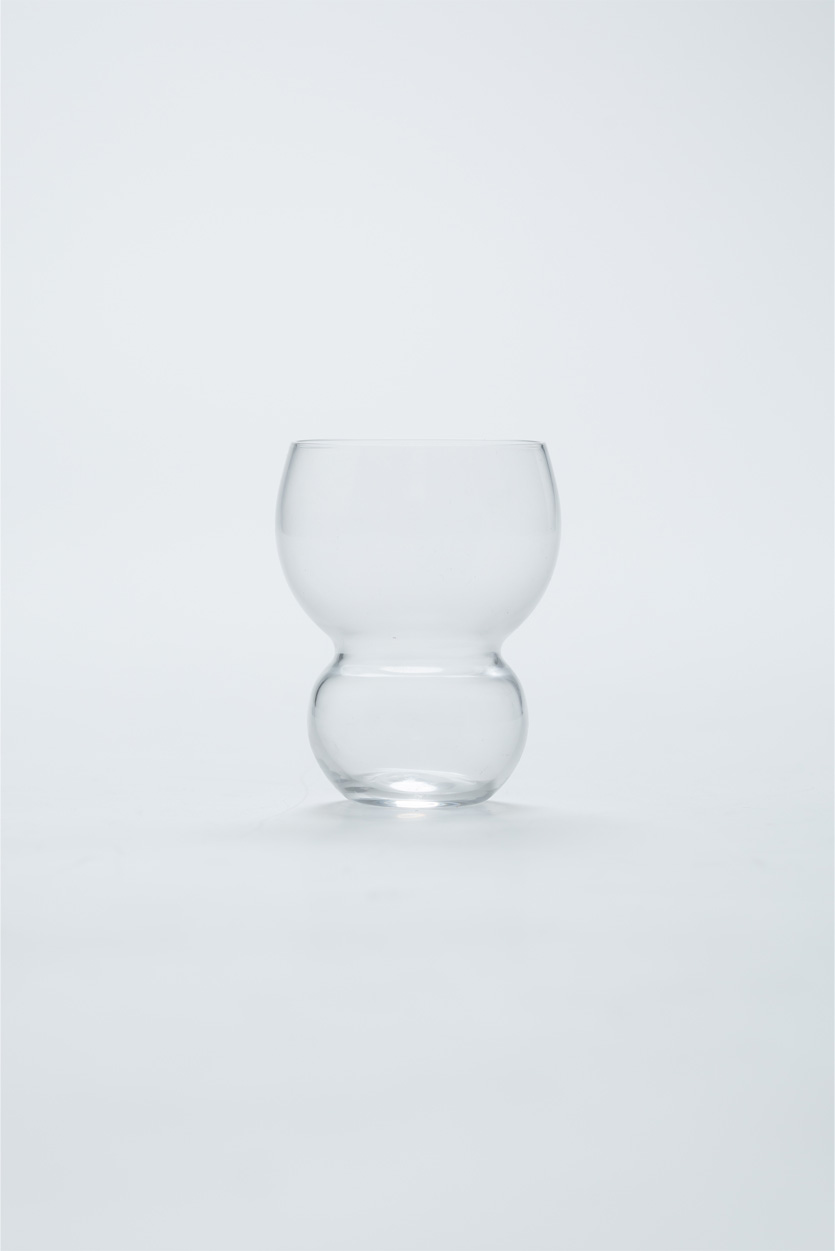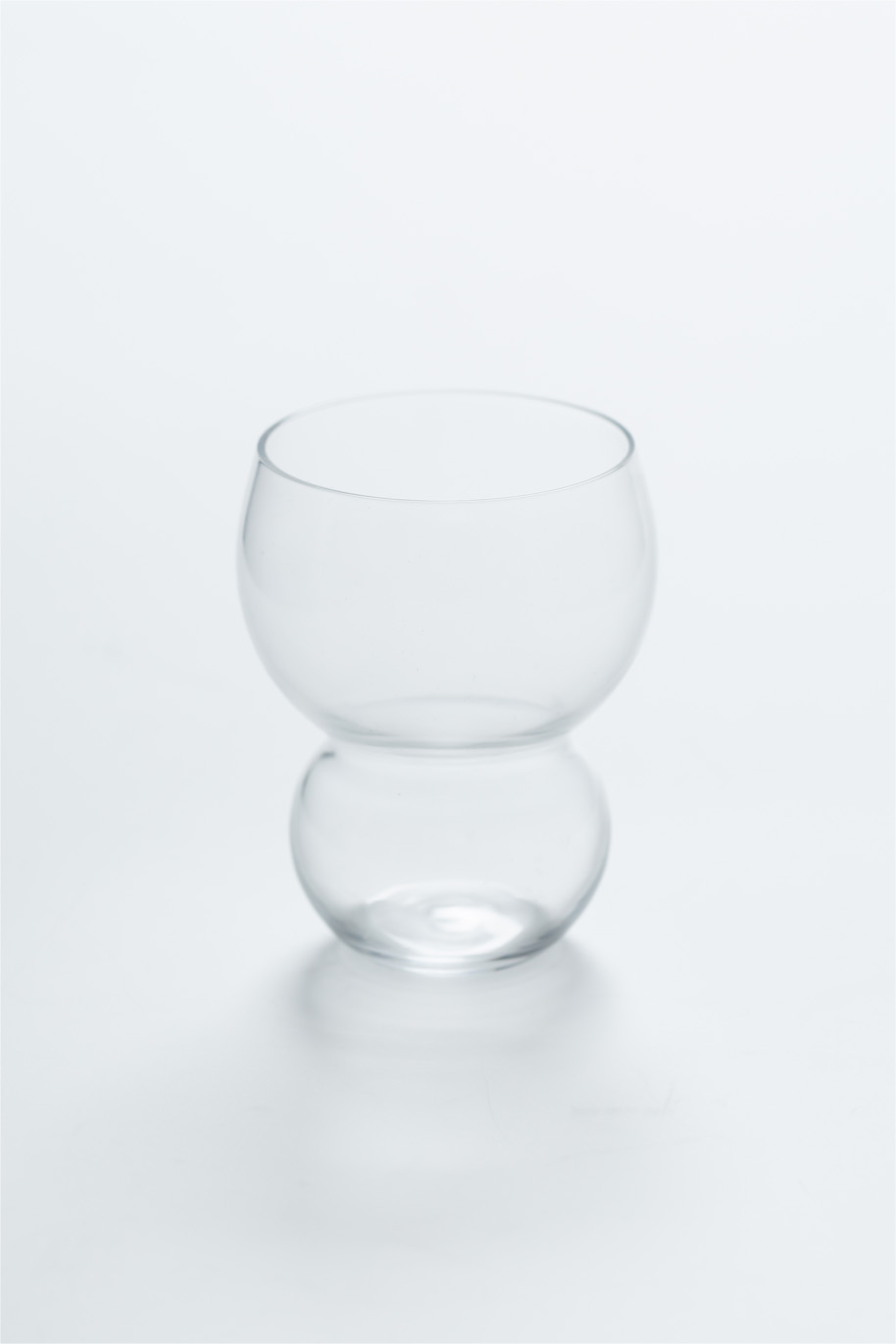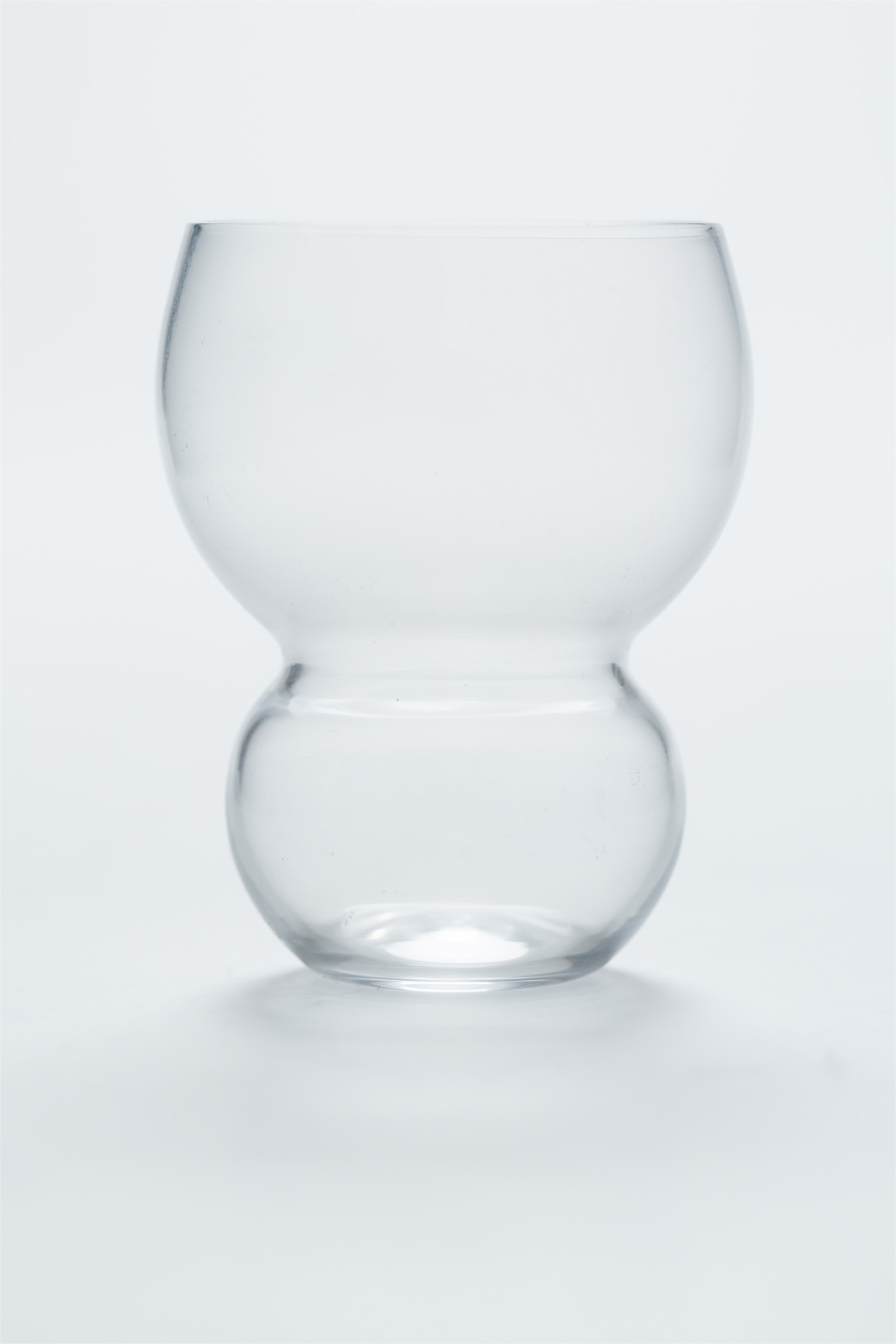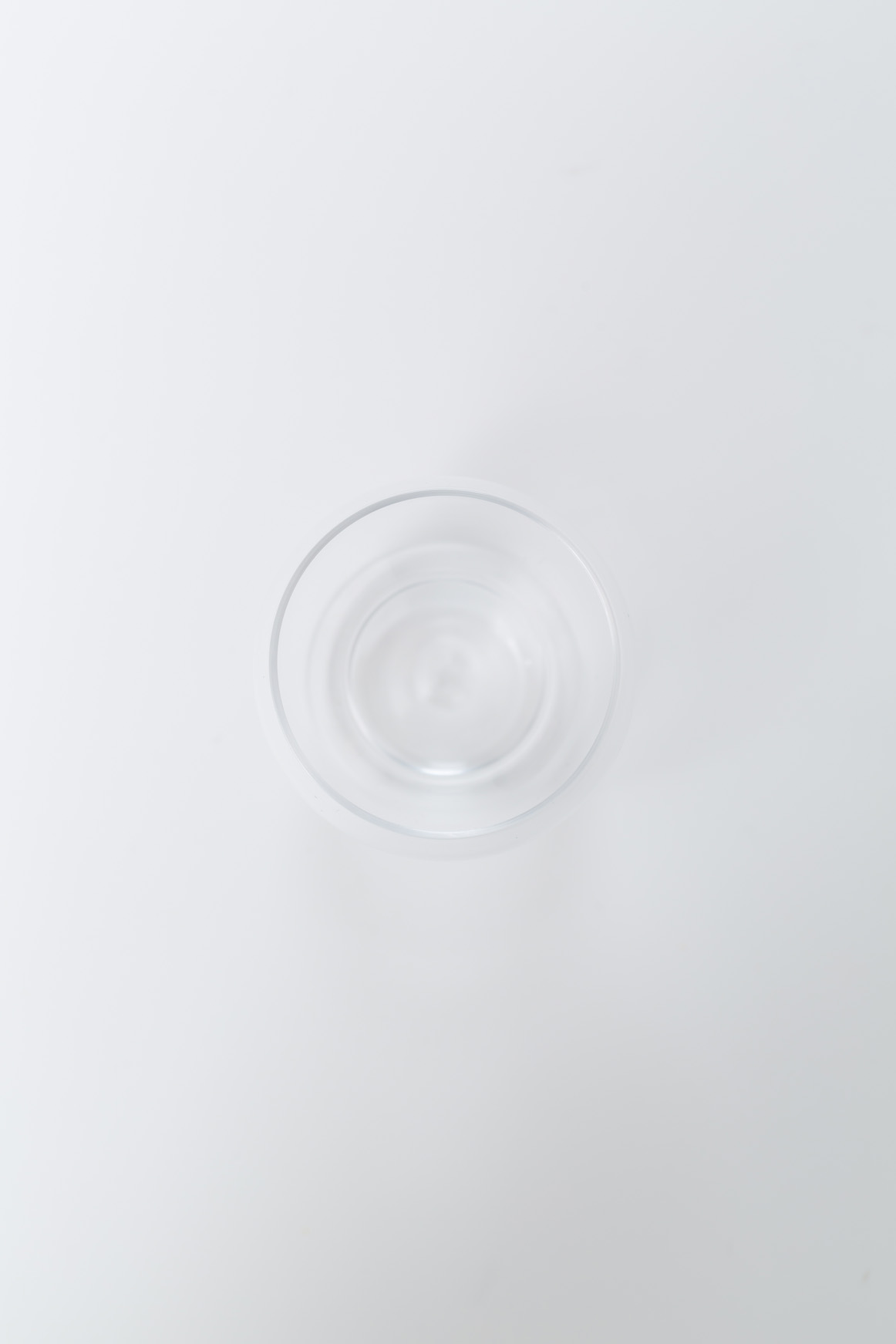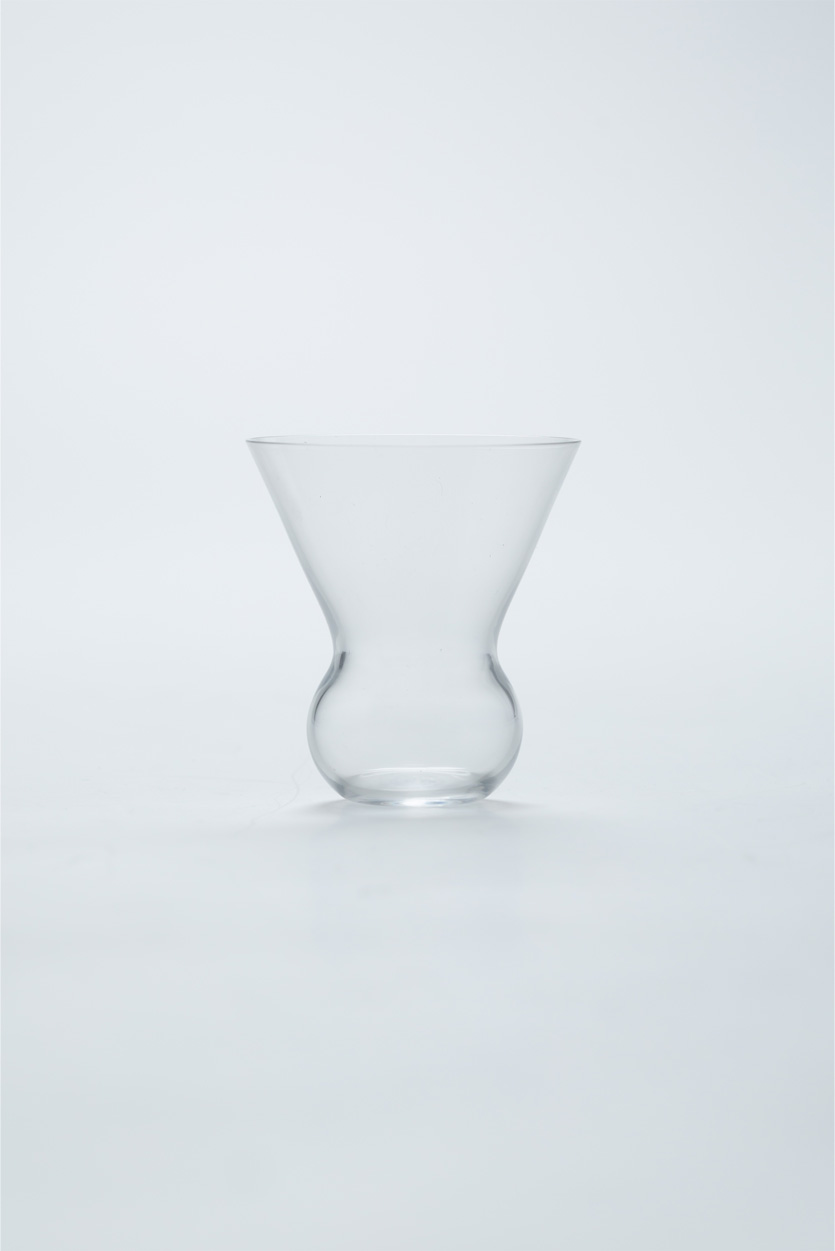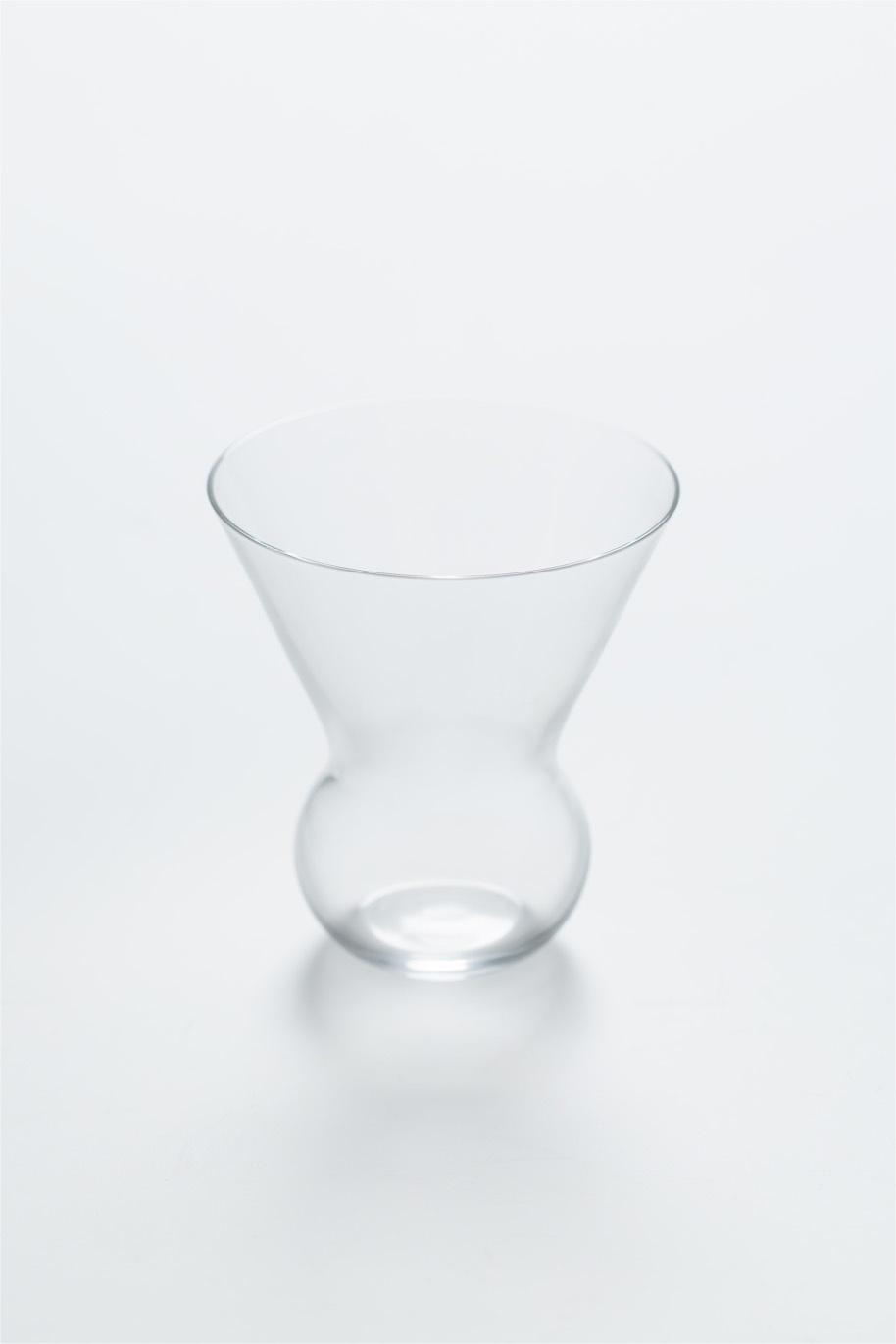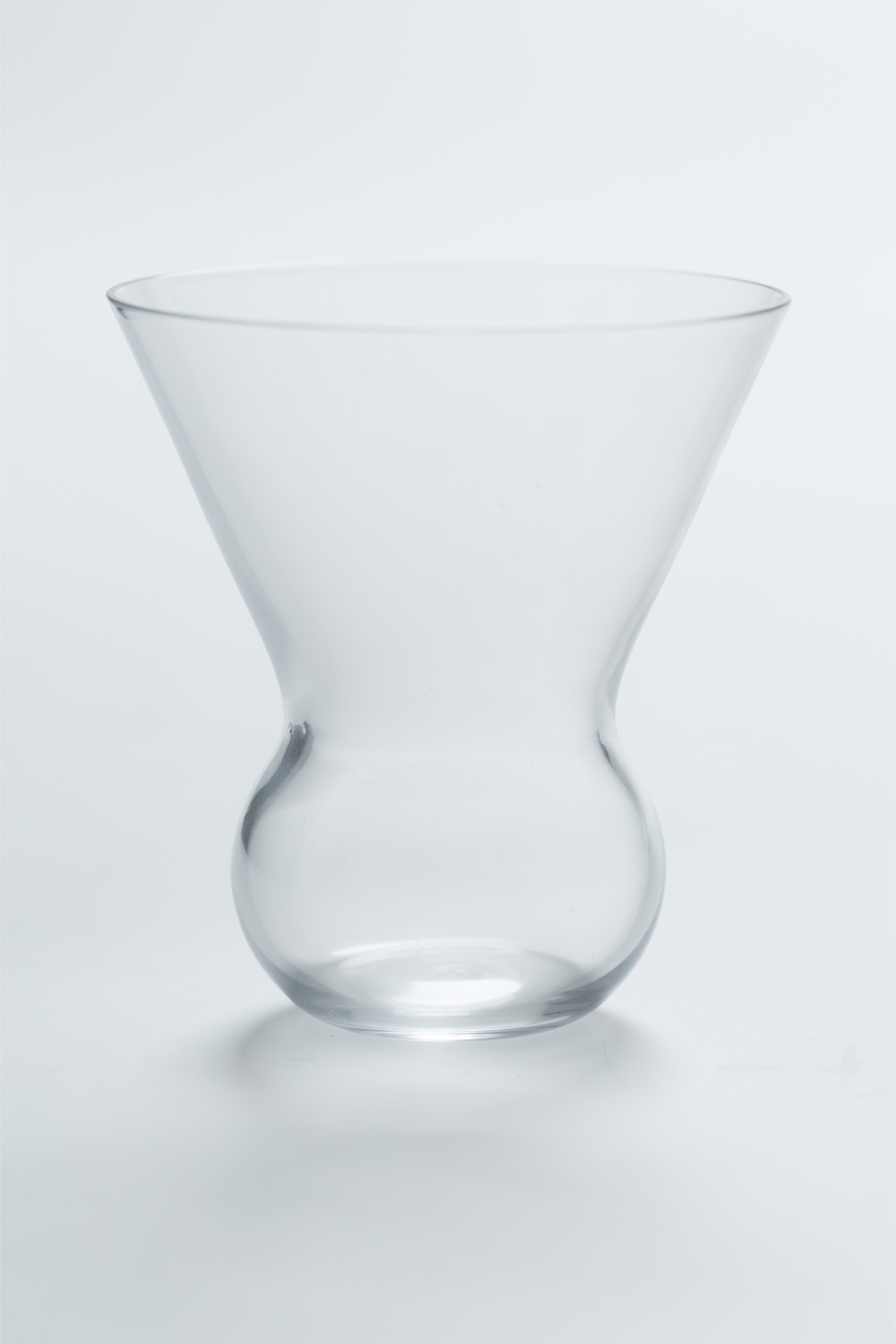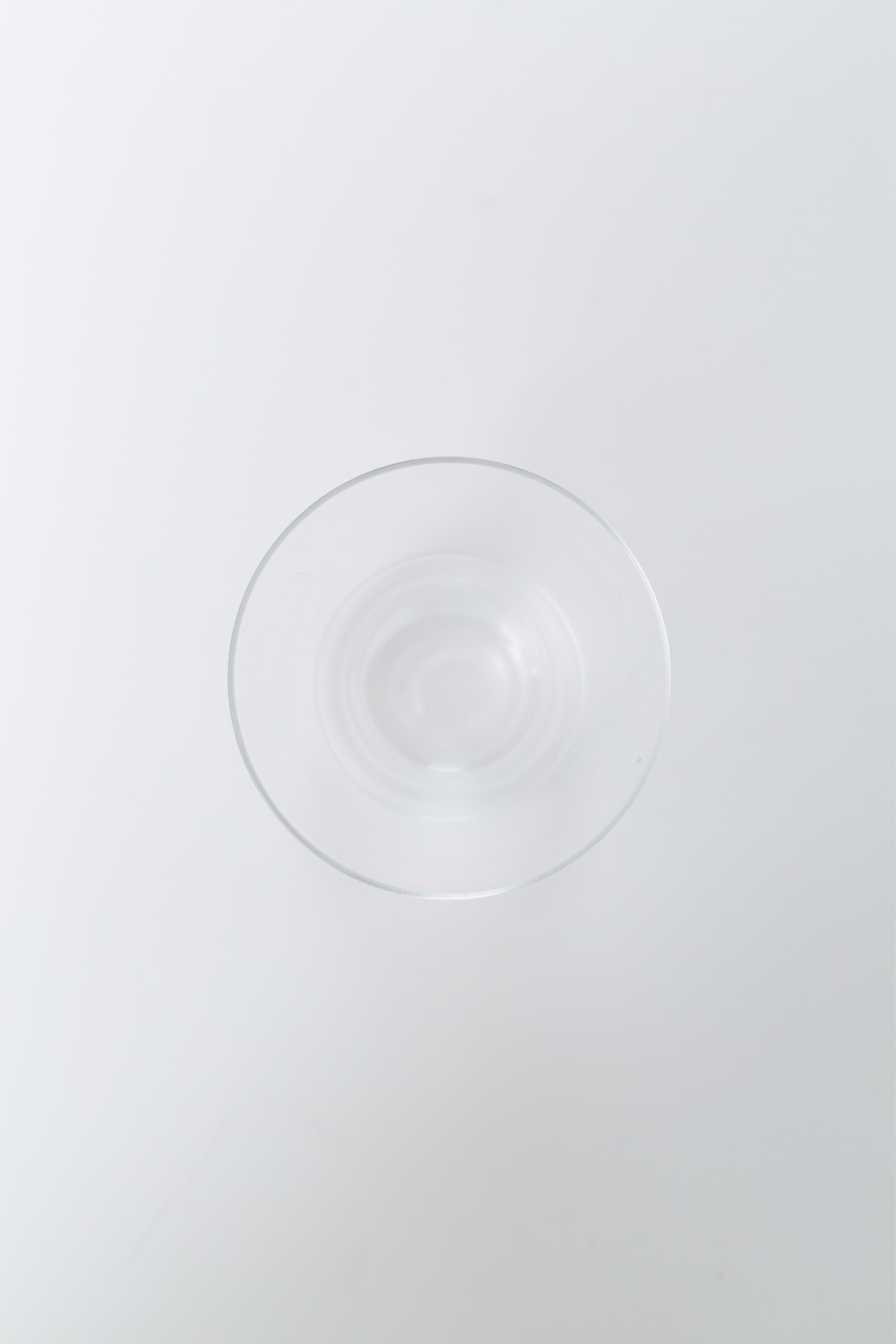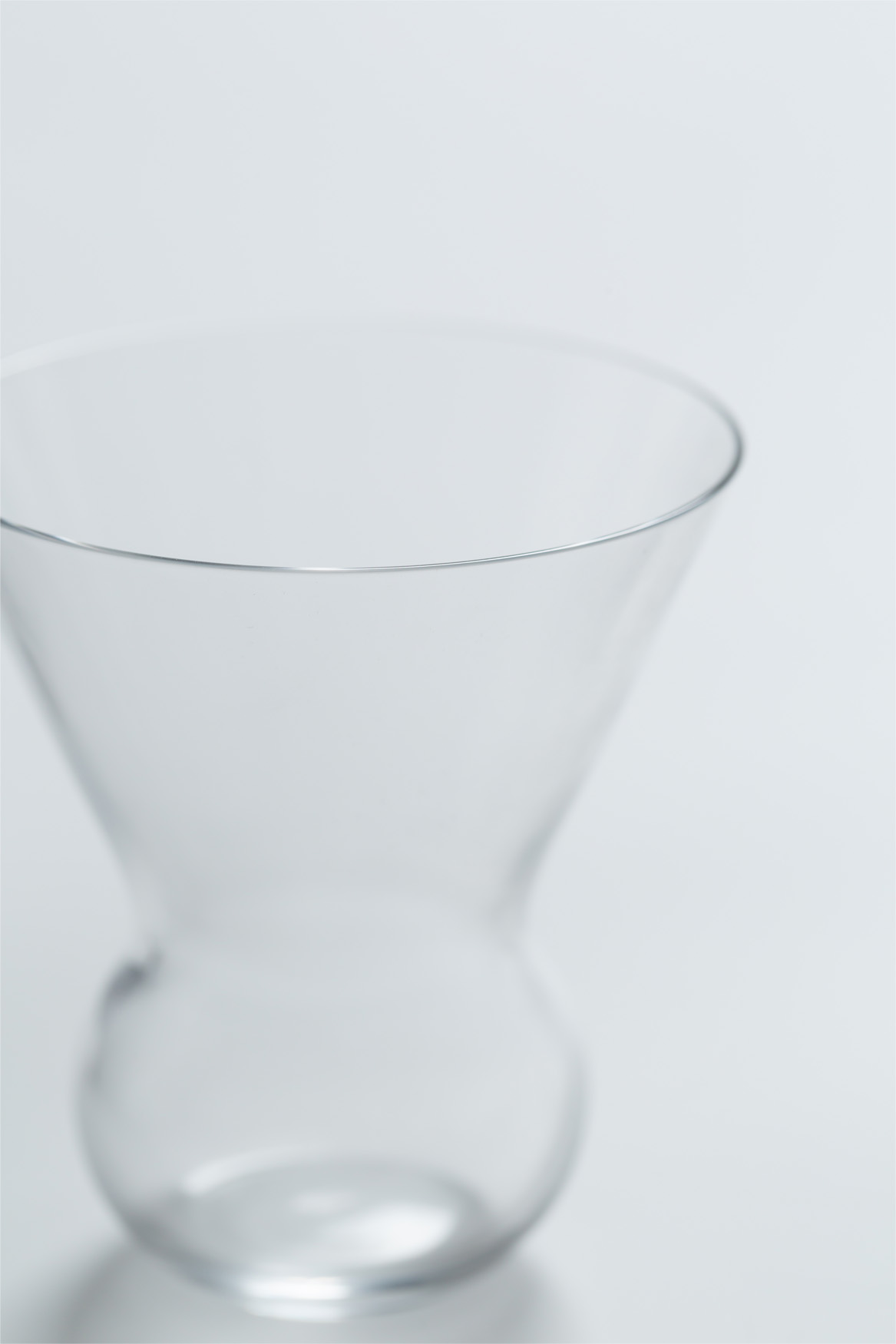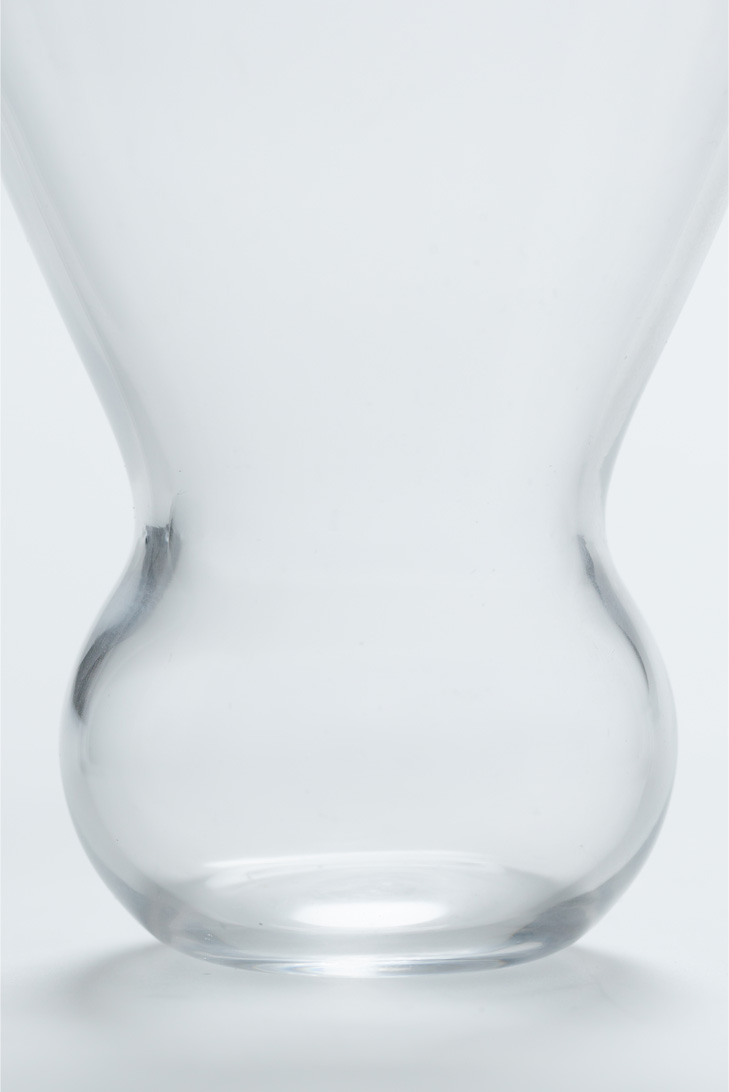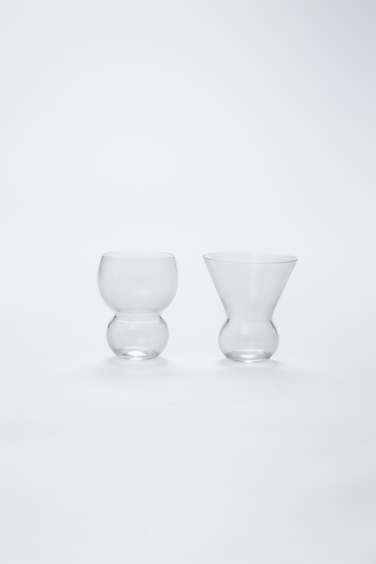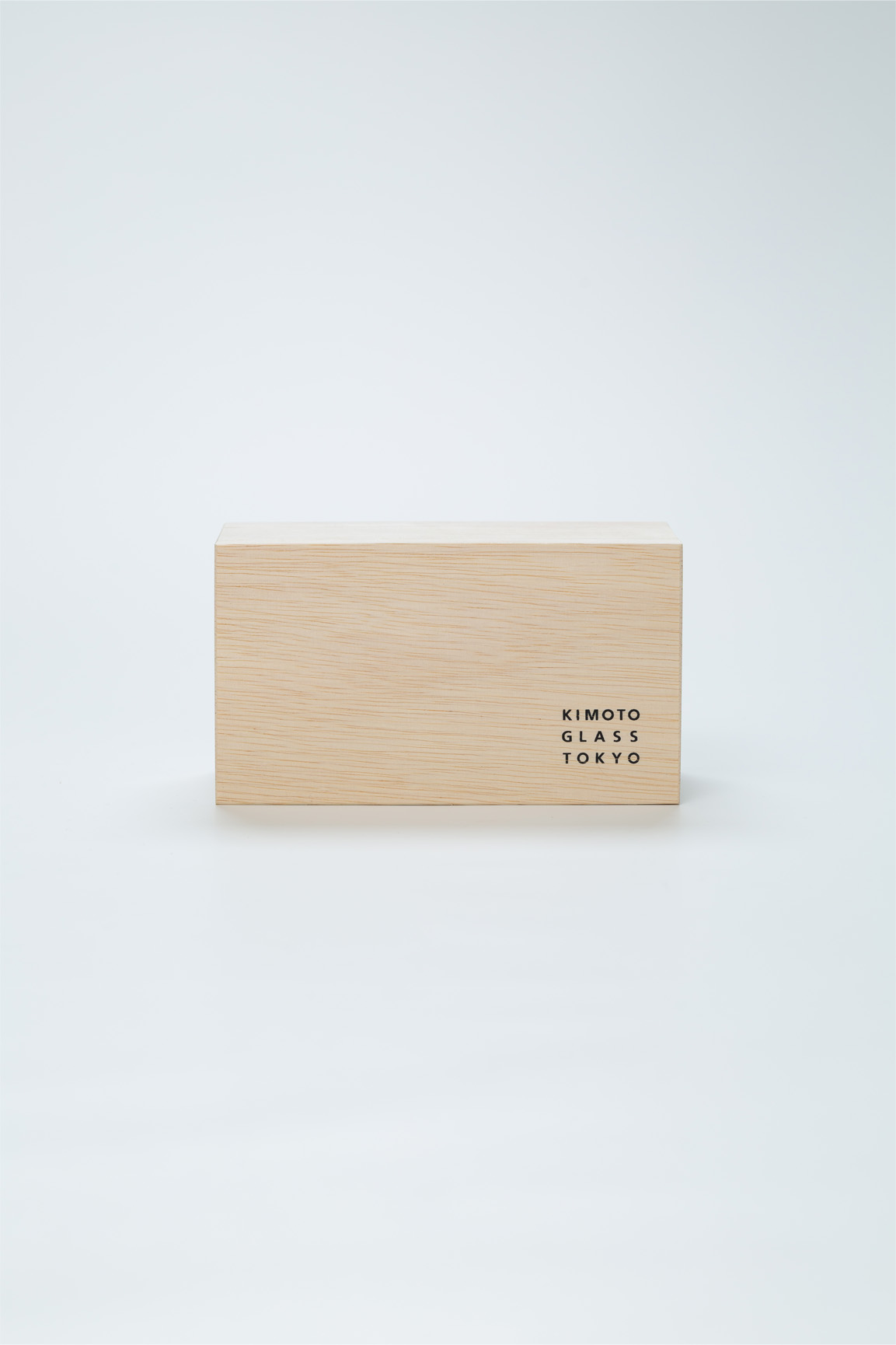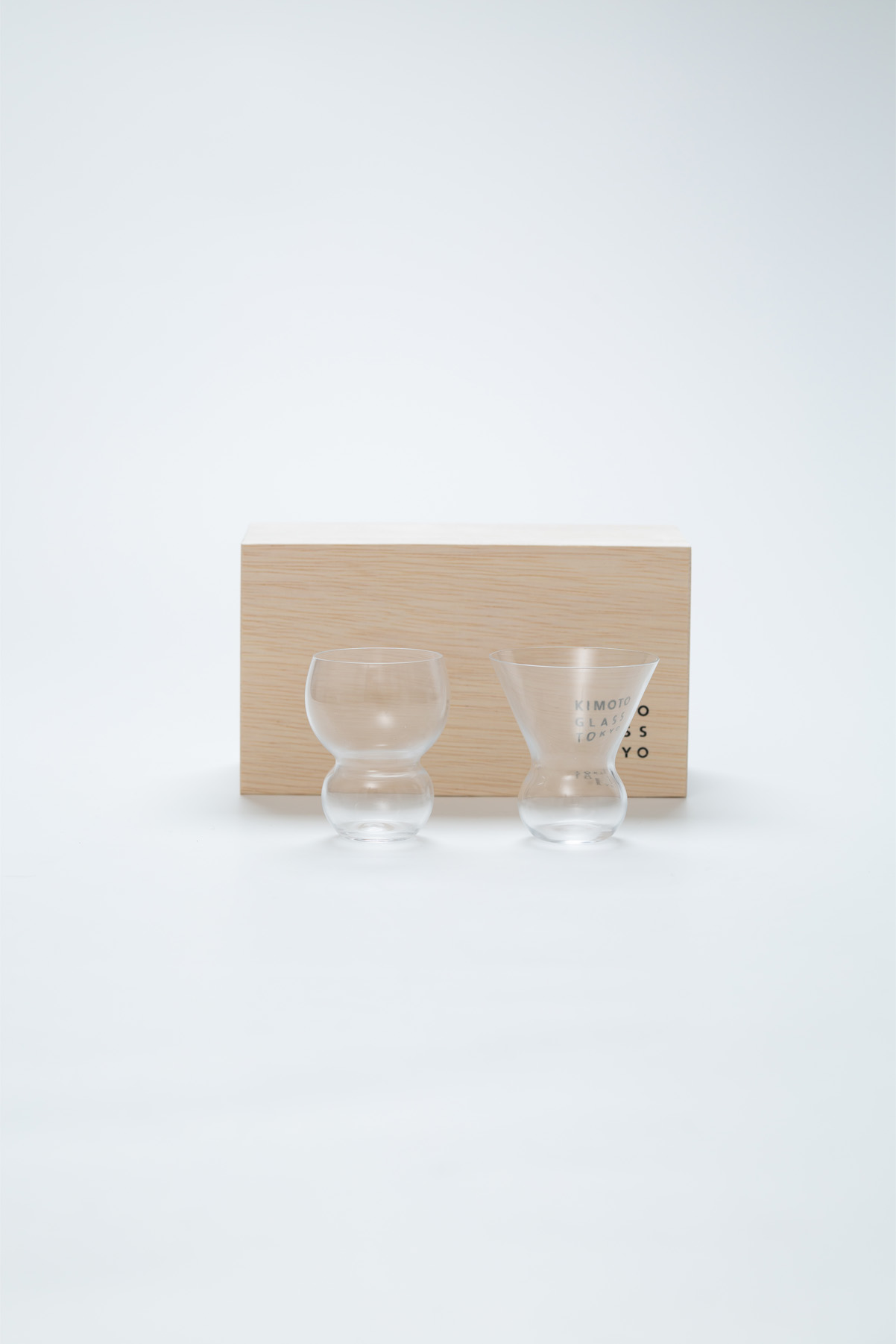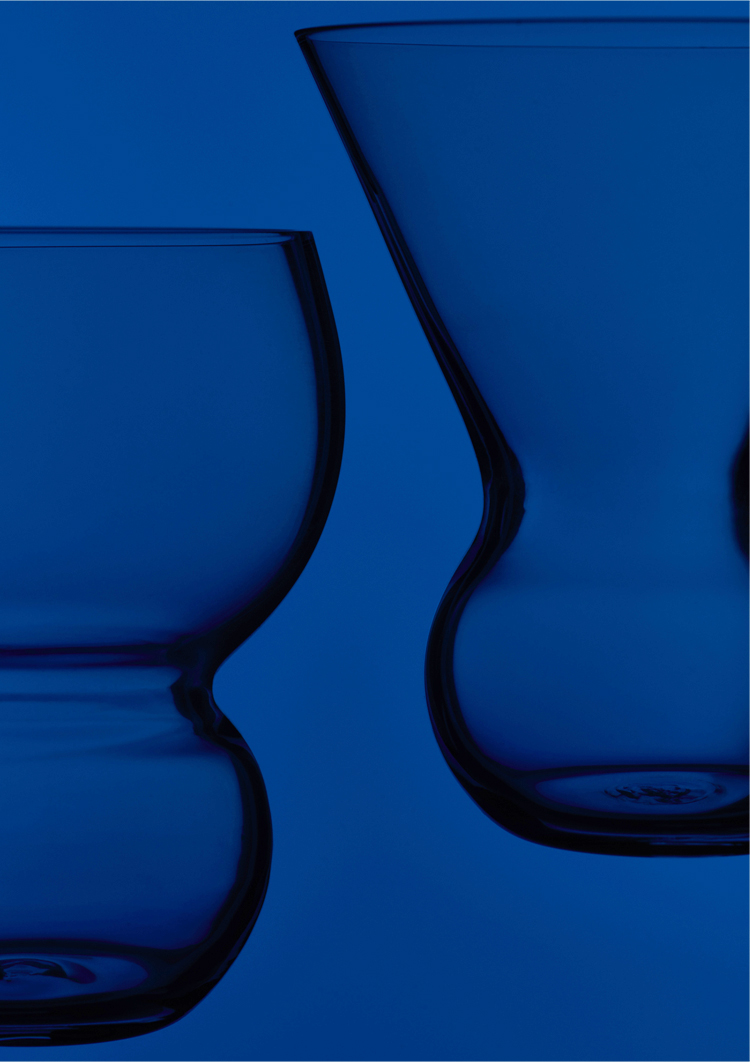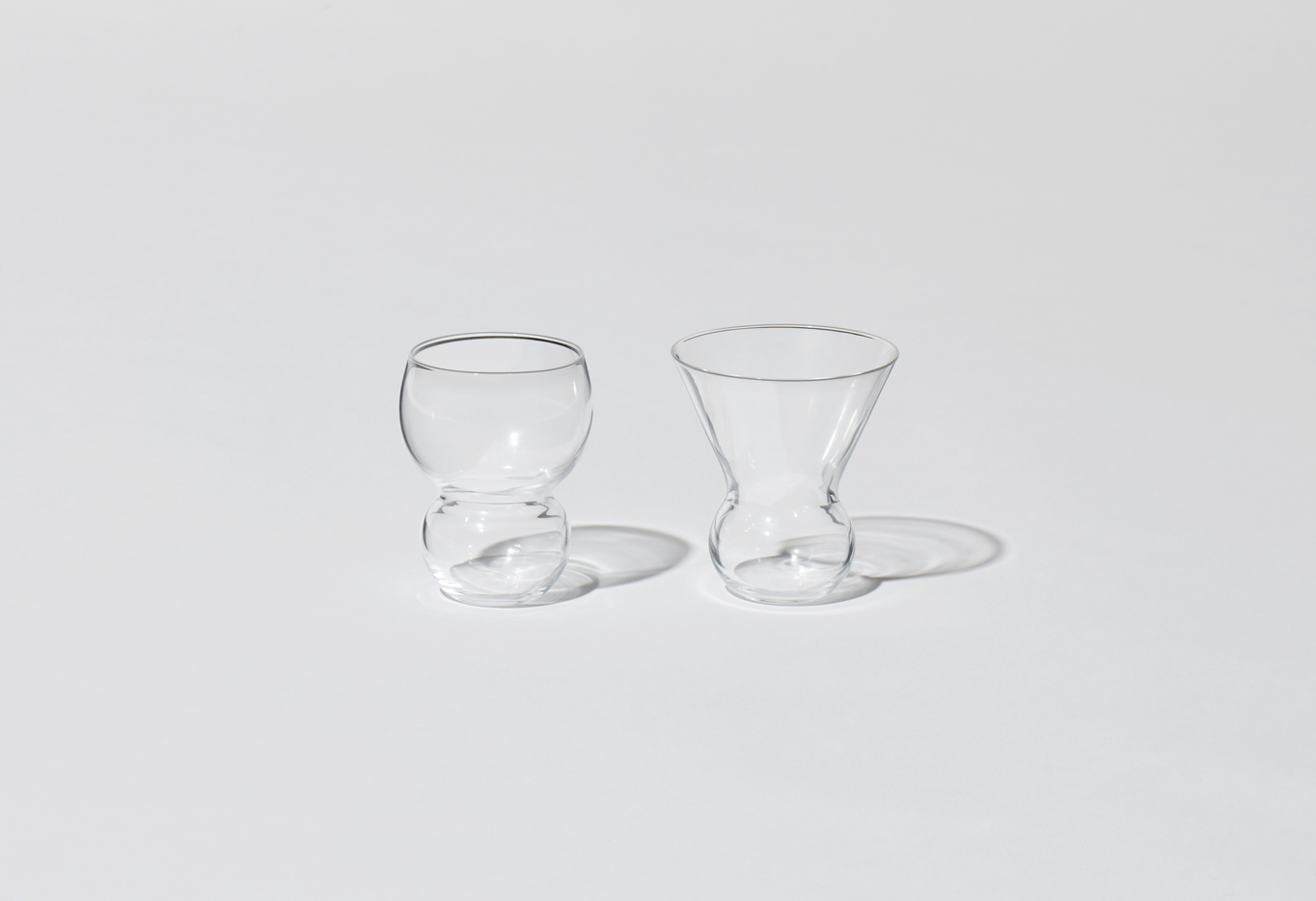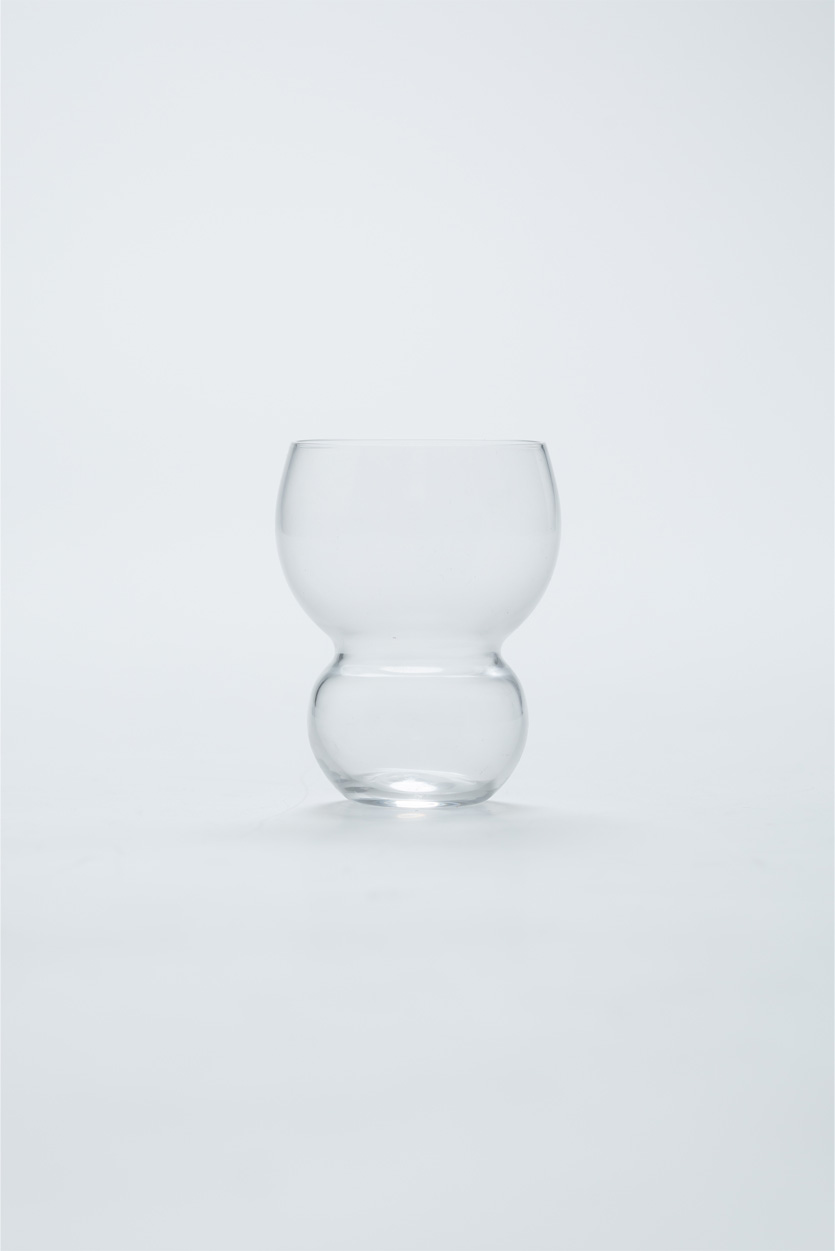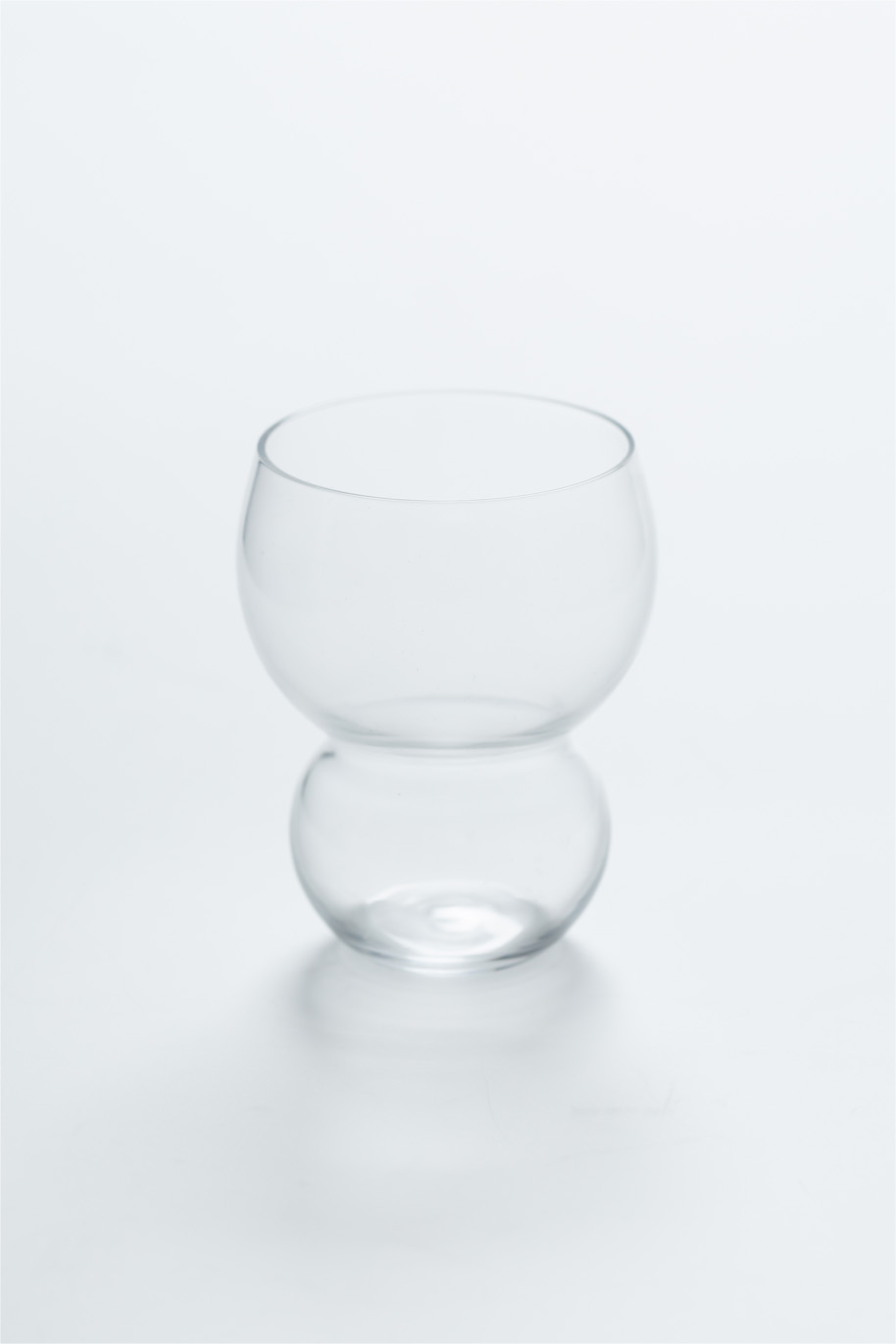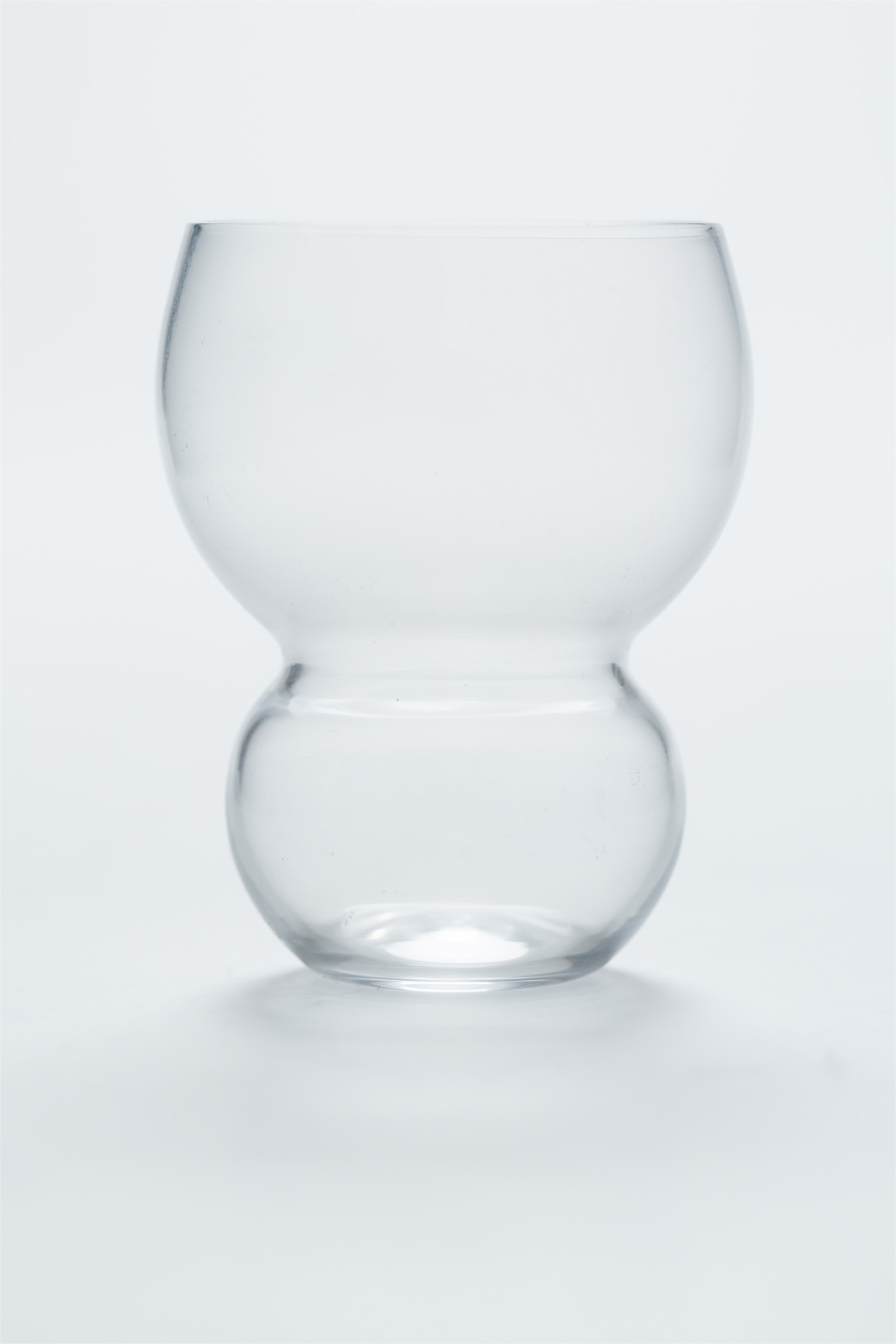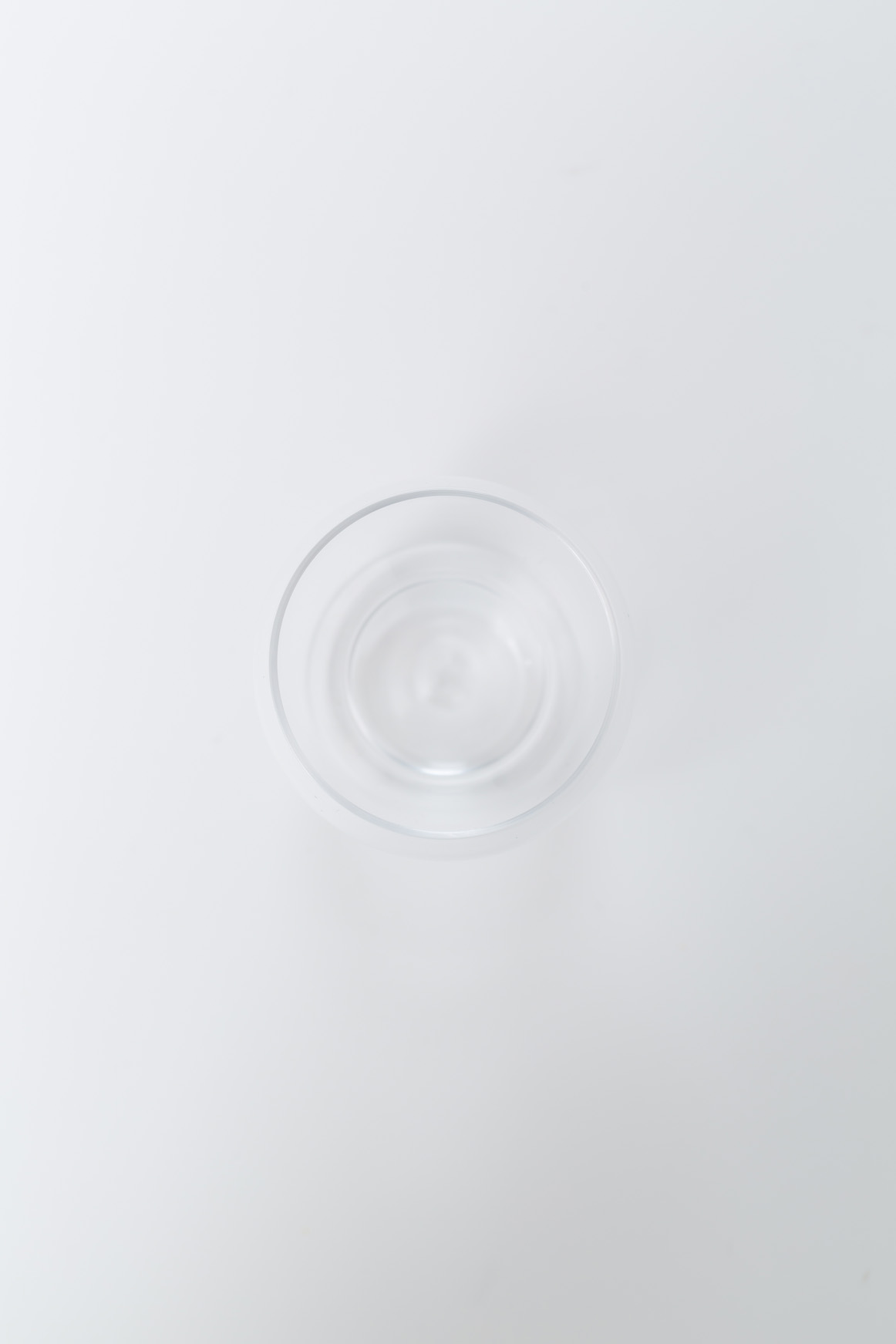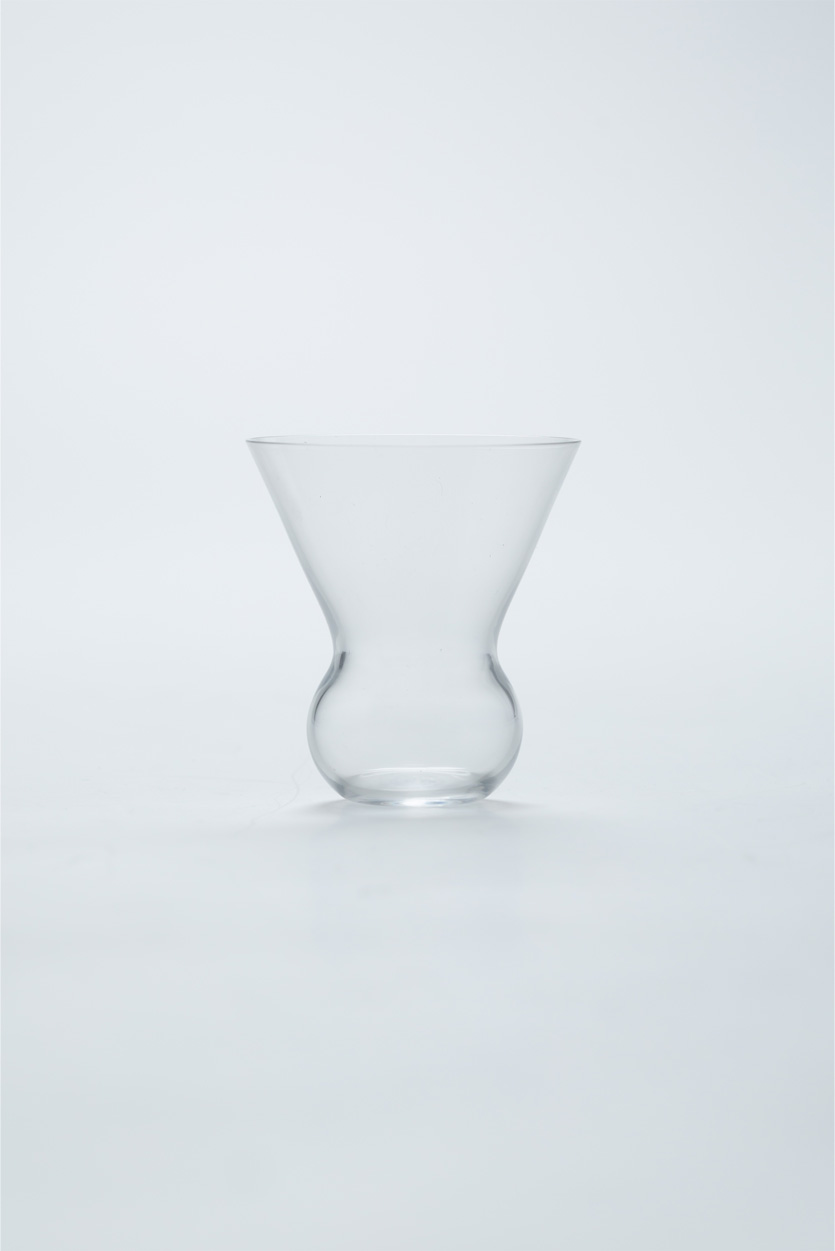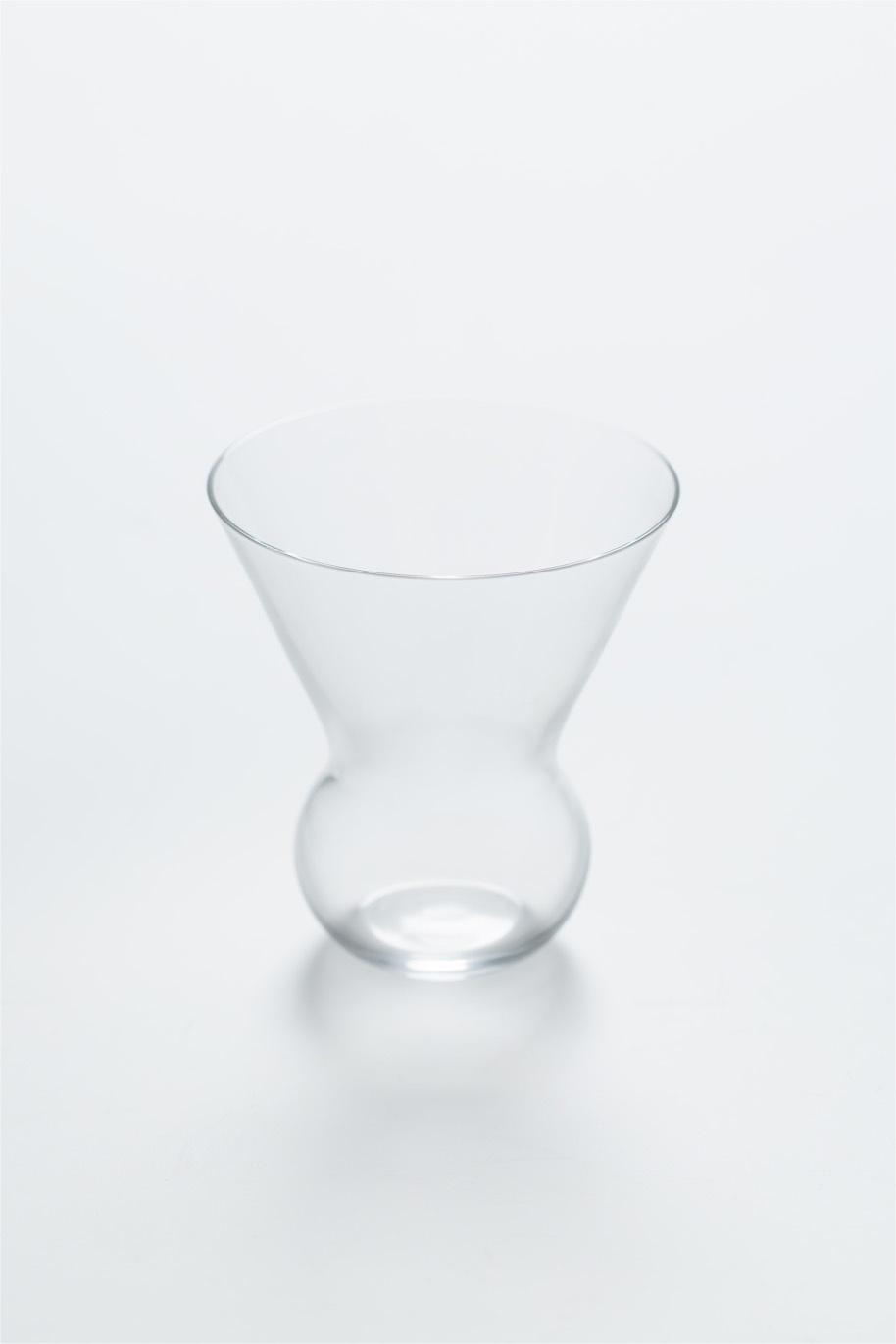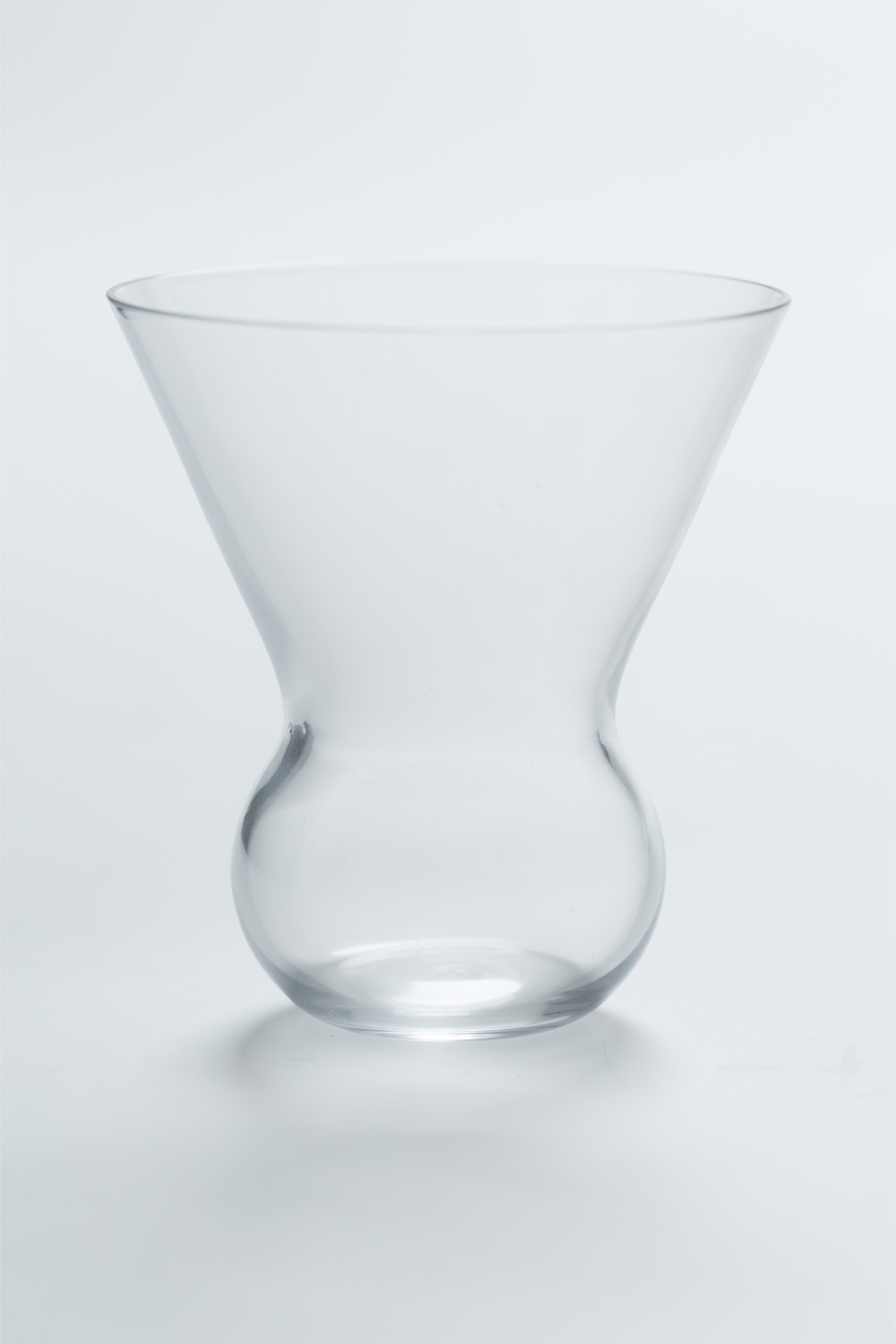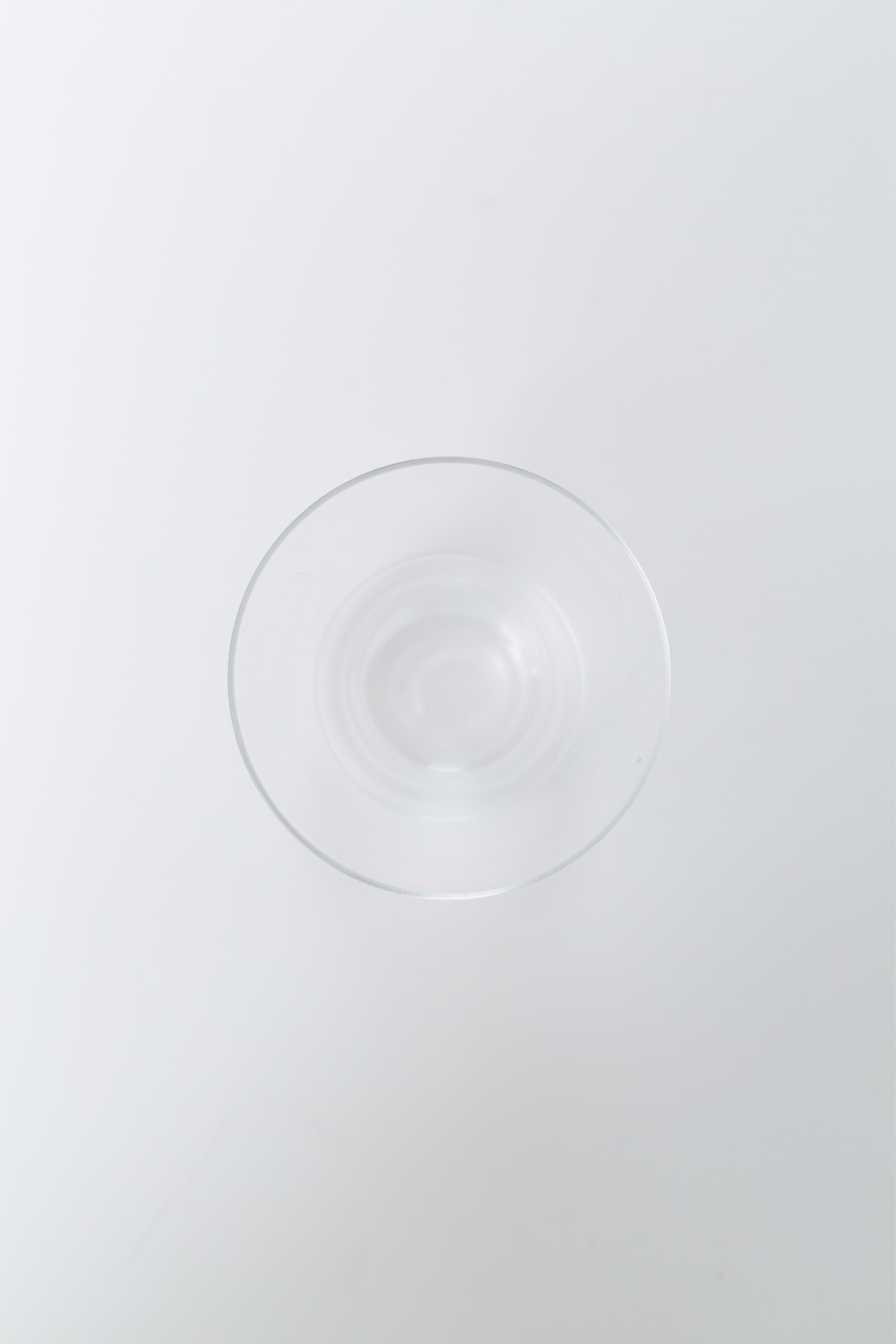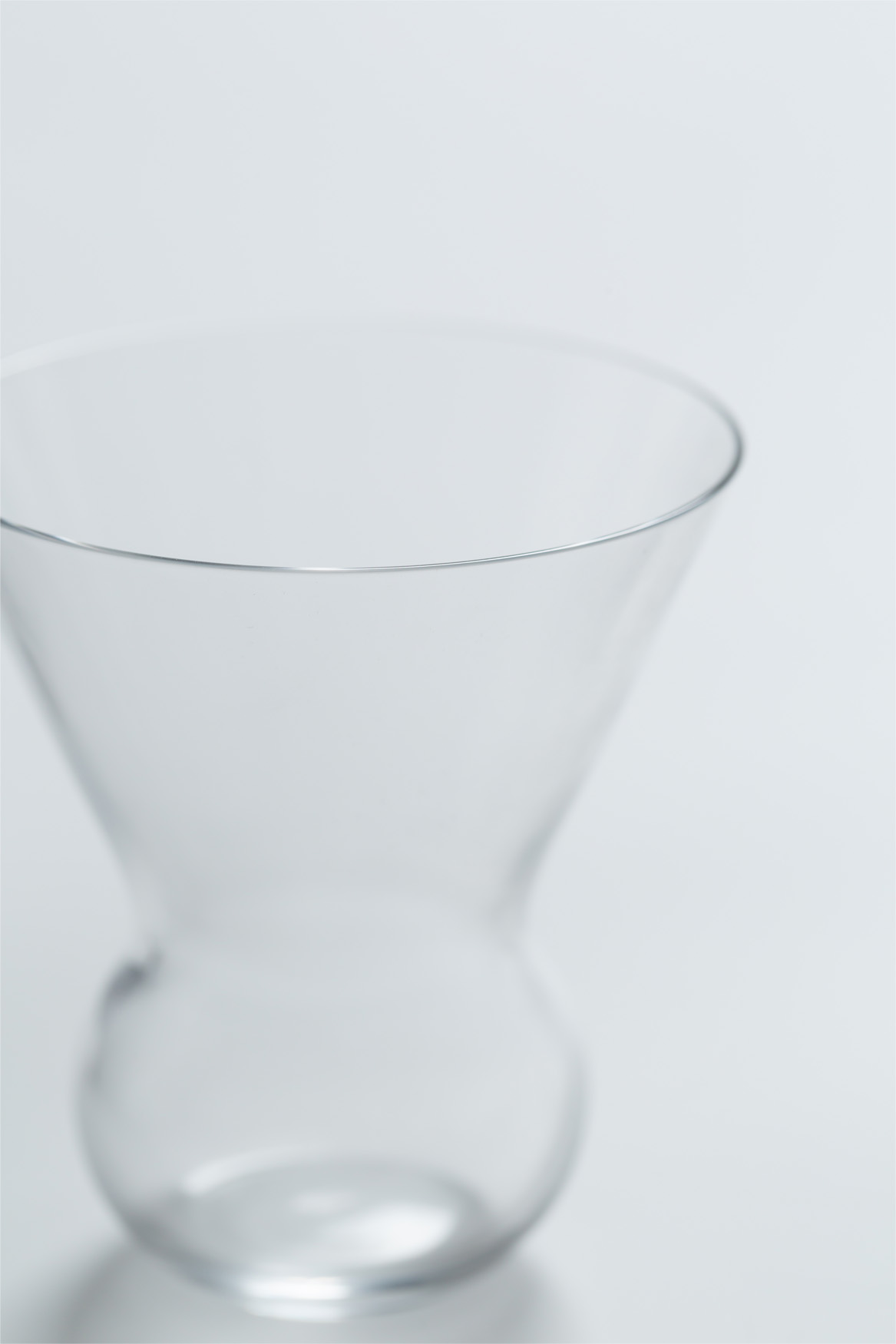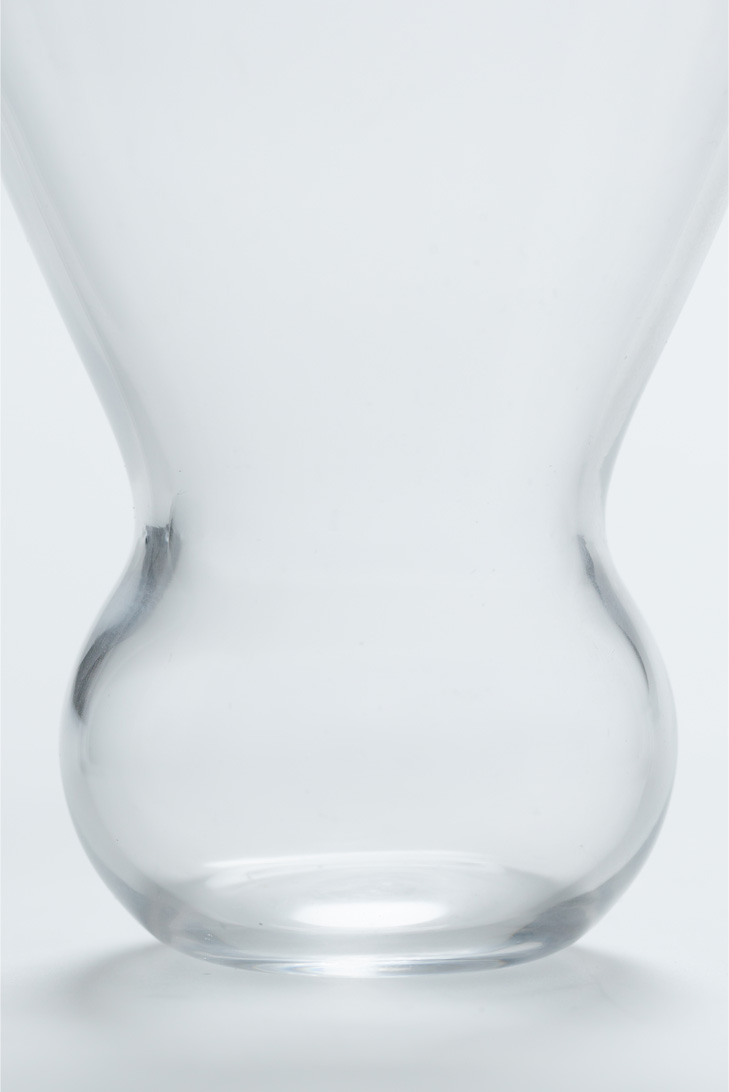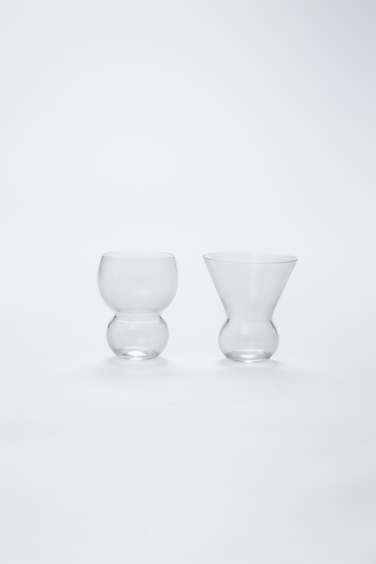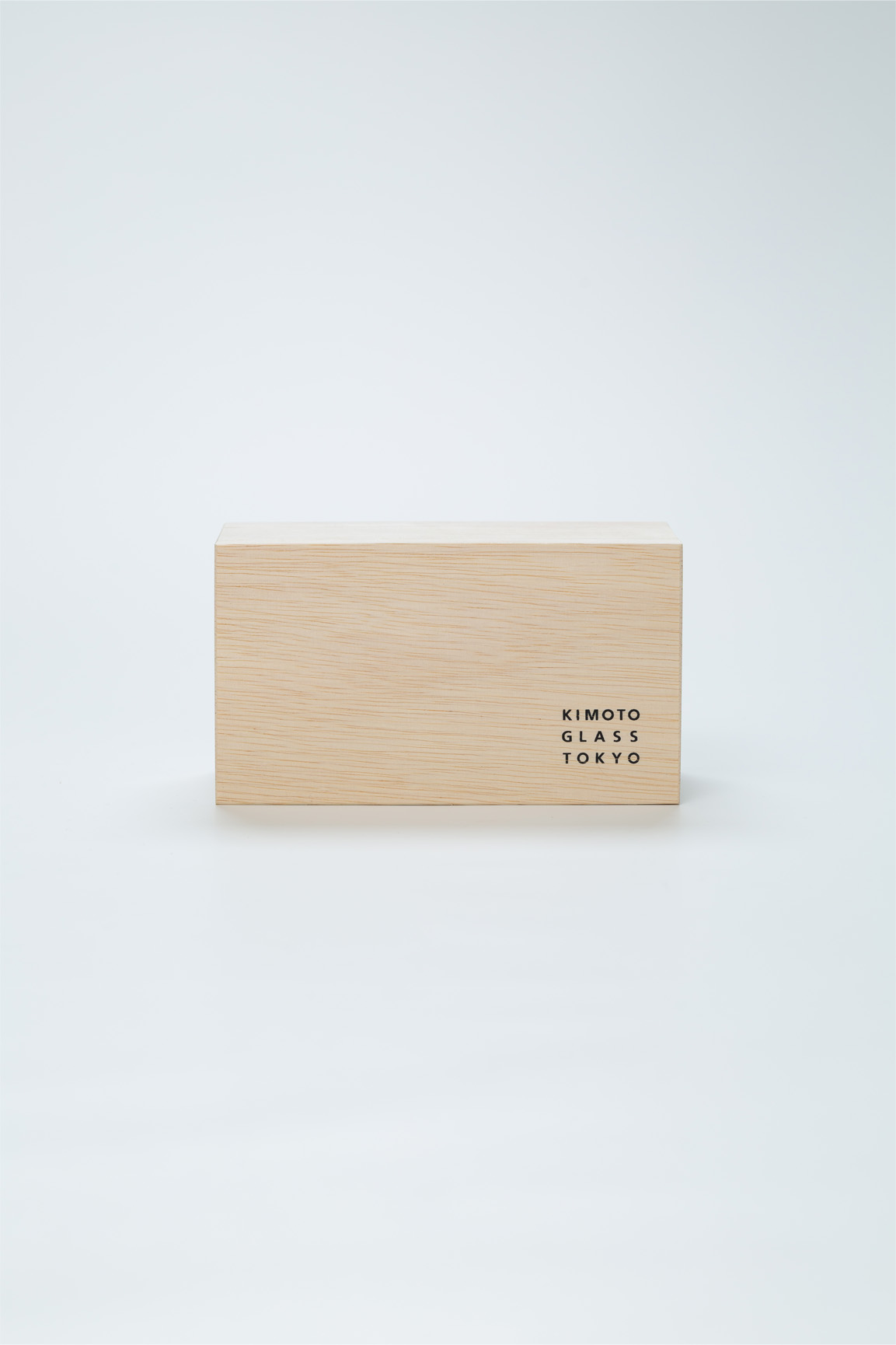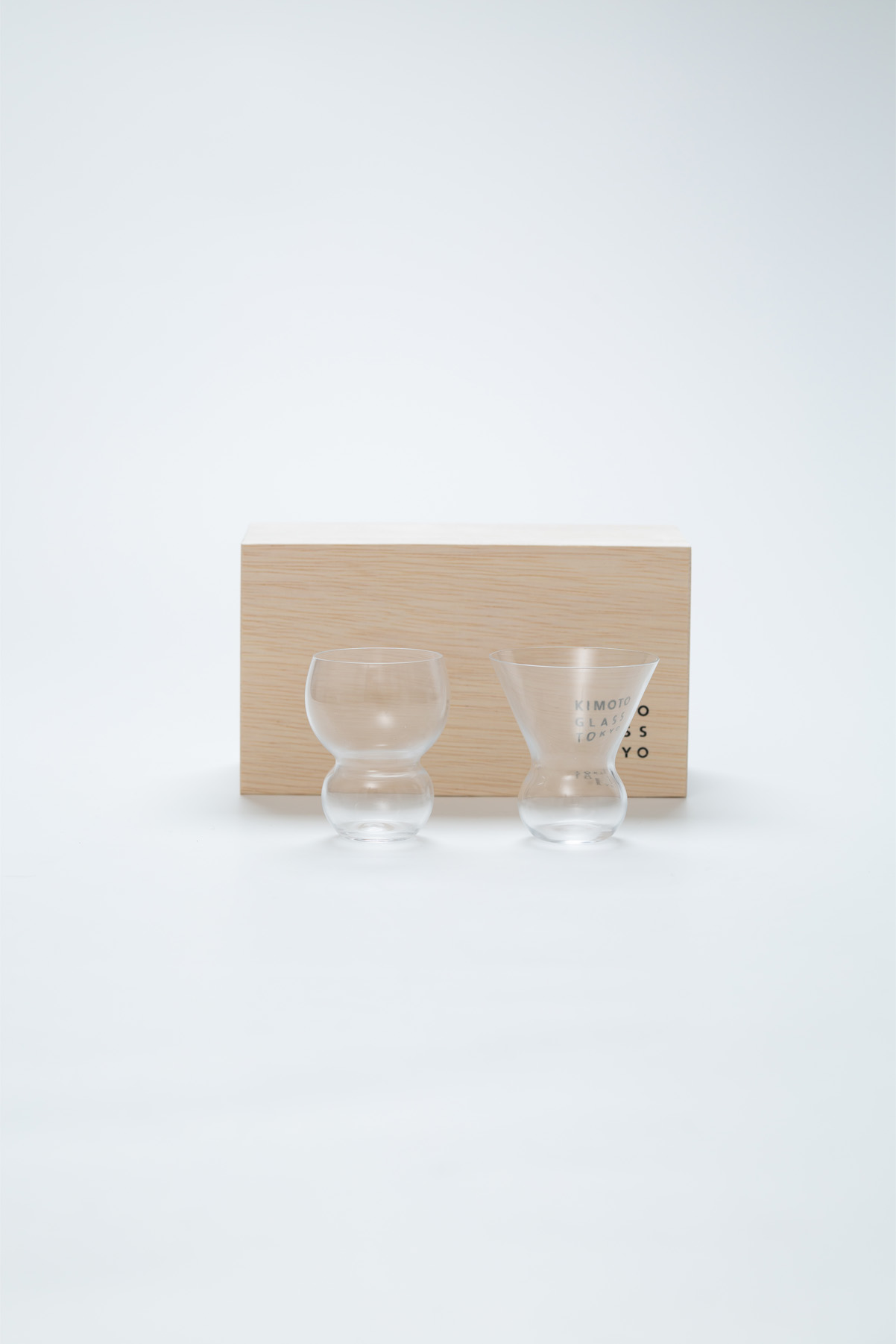 Two types of sake vessels with different shapes.
Even though the shape is different,
from the design you can immediately tell that they are a pair.
The lovely form sitting on the palm of the hand
makes you feel happy just looking at it.
This pair of sake vessels named "Rondes Glass"
is crafted by using traditional Edo Glassware techniques.
"Mold-blowing" is a technique requiring high expertise,
where you pick up molten glass
with a rod and blow it into a mold.
The thickness of "Rondes Glass" is ultra-thin,
with only 0.9 mm uniformly from the top to the bottom,
and the unique waist-shape makes it
a difficult task even for skilled craftsmen.
With the extremely thin mouth
part you are less likely to experience any distraction,
so you can concentrate on the taste and fragrance of the sake.
Enjoy the original colouring of the sake through uncoloured glass.
One glass with a "trumpet type" open mouth
part and one glasswith a "bud type" slightly
compressed mouth part form one set.
If you place them upside down,
the "trumpet type" looks like the traditional Japanese doll
"Teru teru bozu",
and the "bud type" looks like a snowman.
An auspicious scene,
perfect as a present as well.
Bud type

Size: W45mm×D45mm×H65mm,
Capacity: 40ml
Materials: Glass

Trumpet type

Size: W60mm×D60mm×H65mm
Capacity: 40ml
Materials: Glass
(two-piece set)
*The information on this site is as of December 2017.
*Sizes, colours and shapes of the actual products may differ slightly as they are handmade.
*Product specifications and suggested retail prices may change without prior notice. Prices shown are all tax exclusive suggested retail prices.