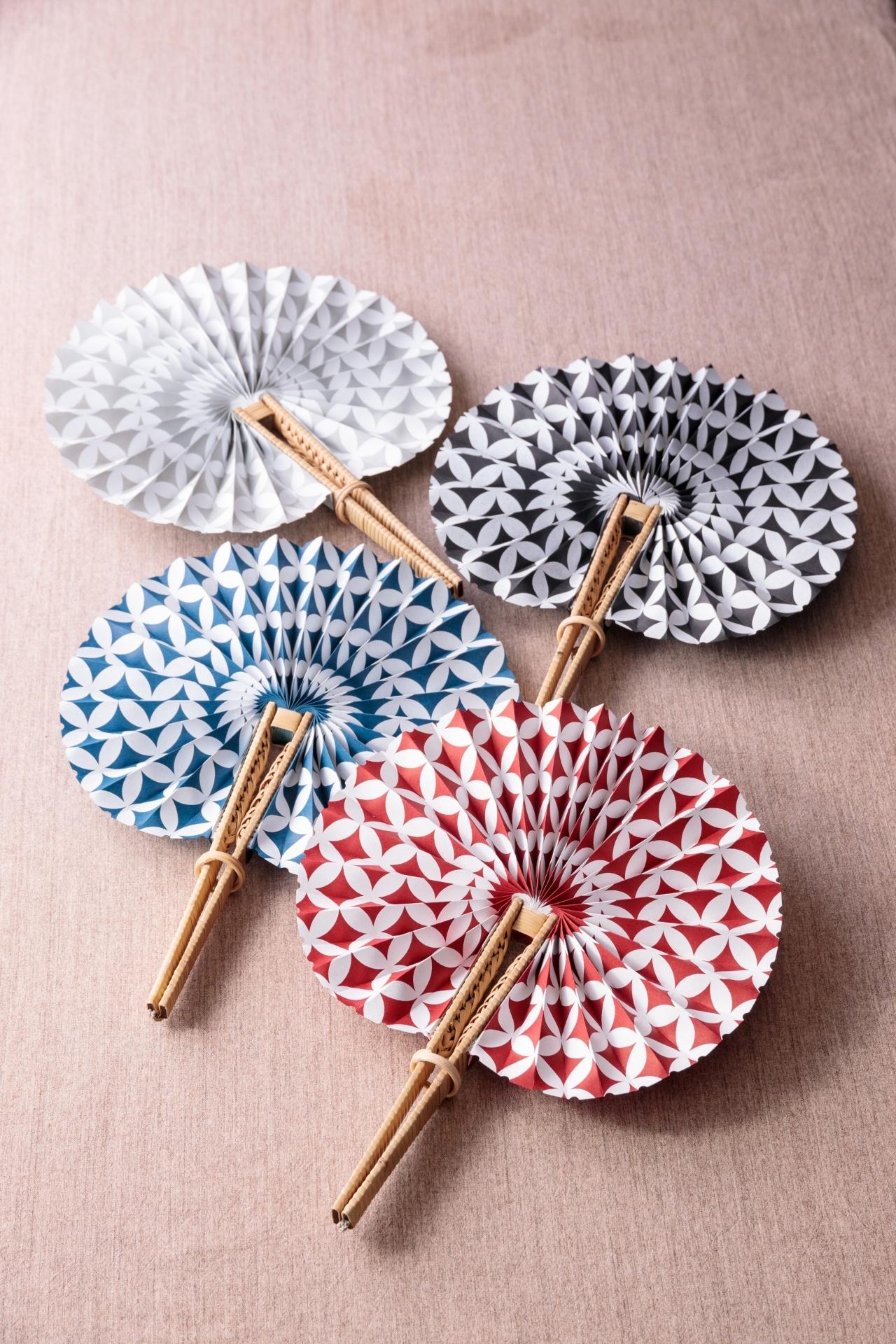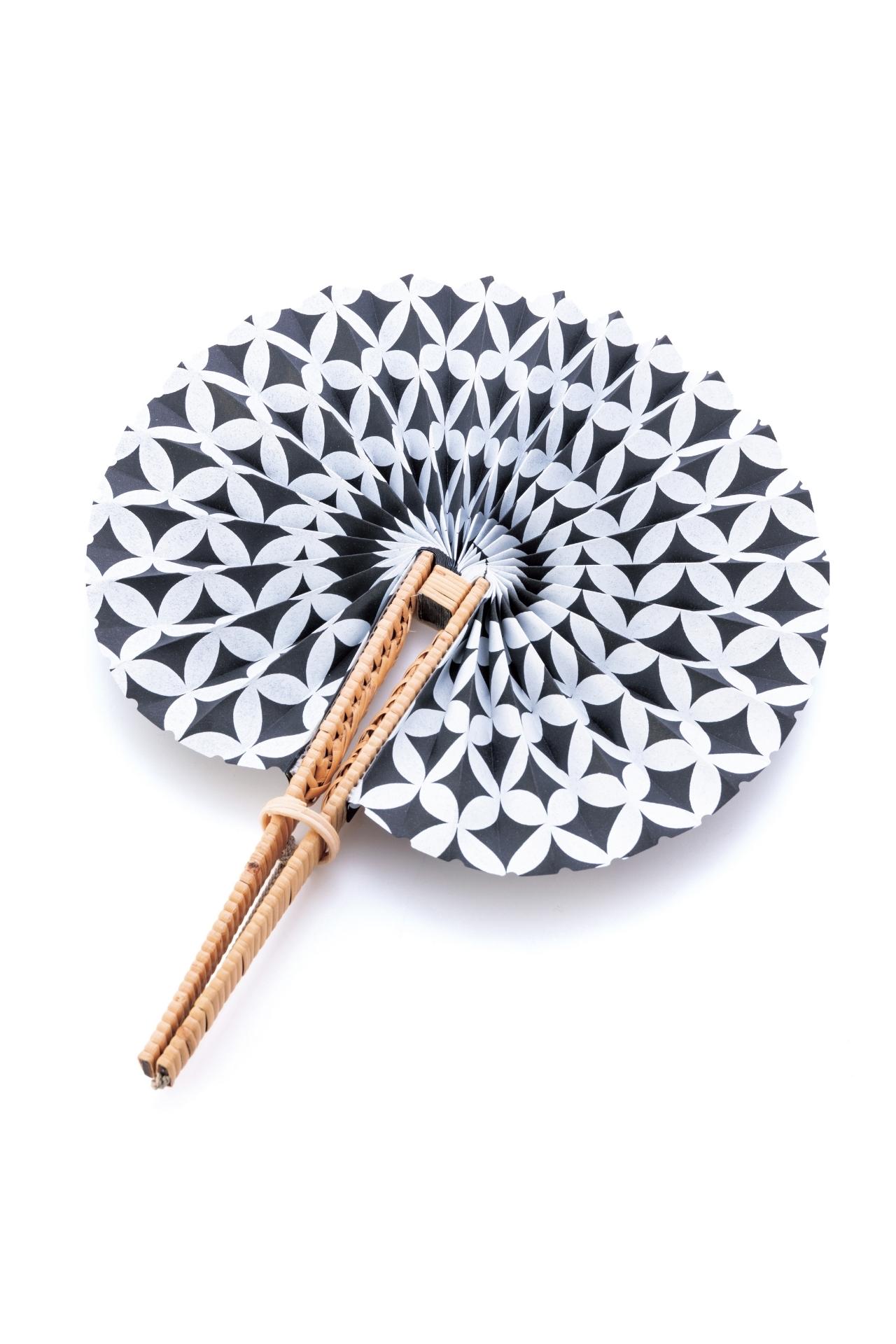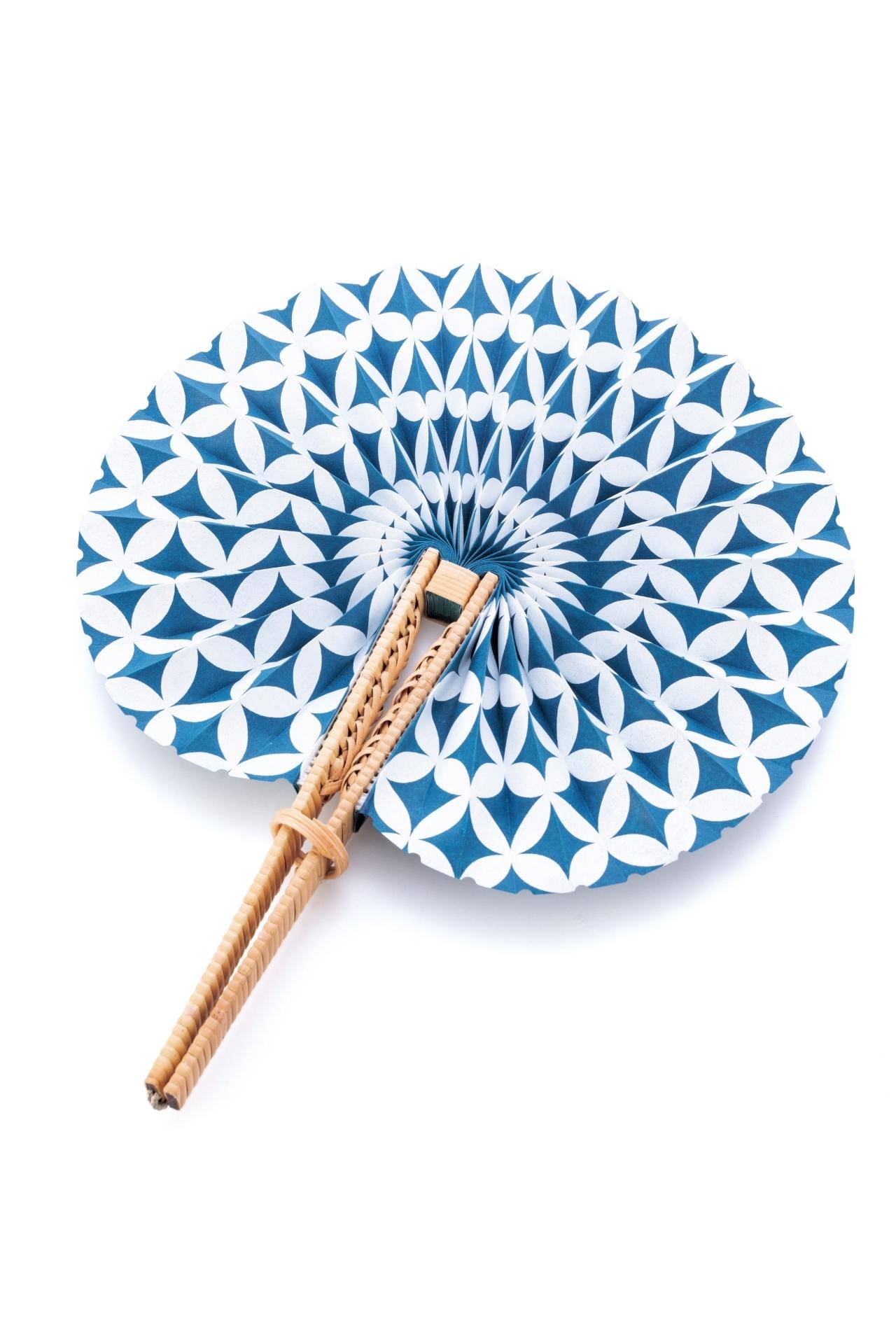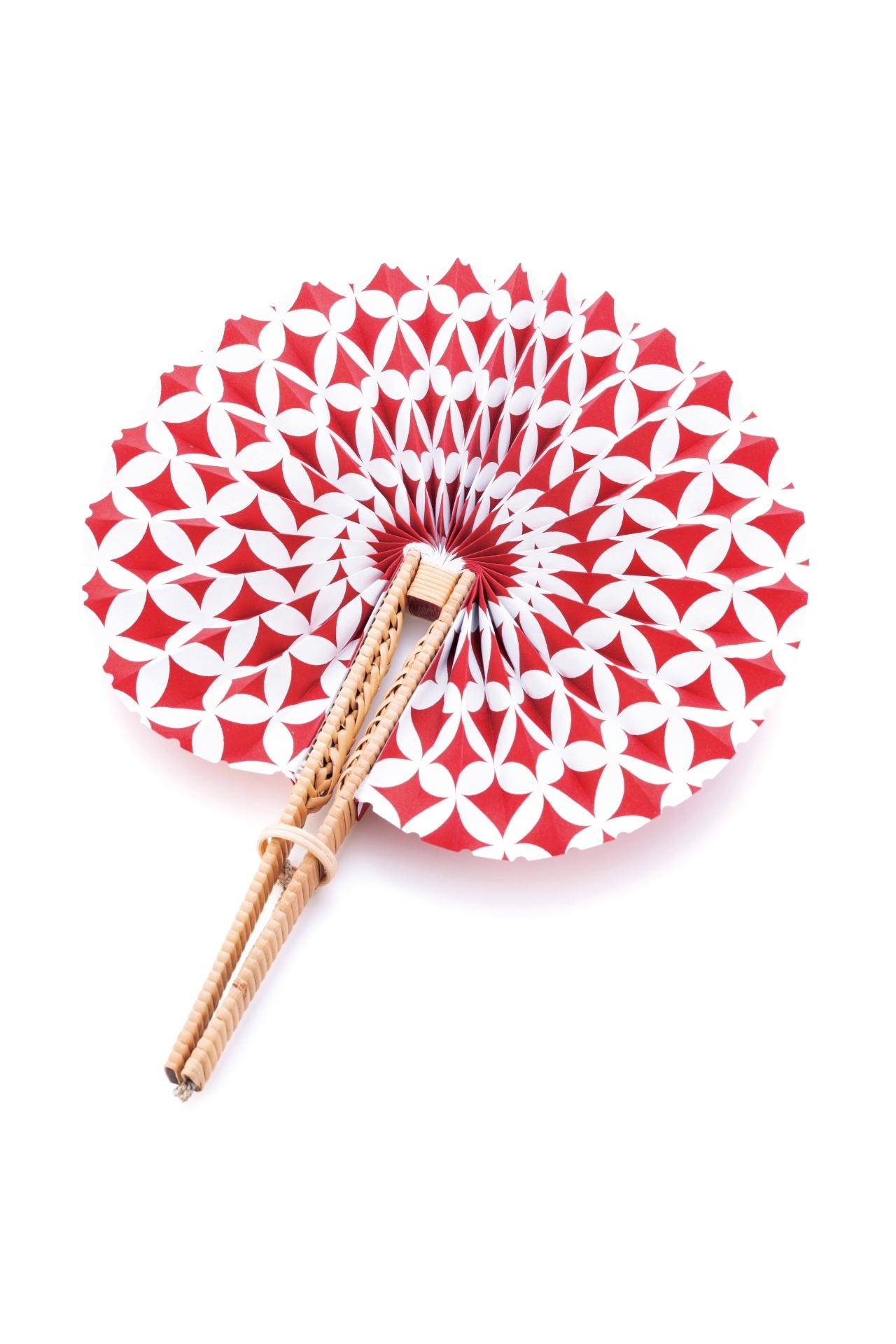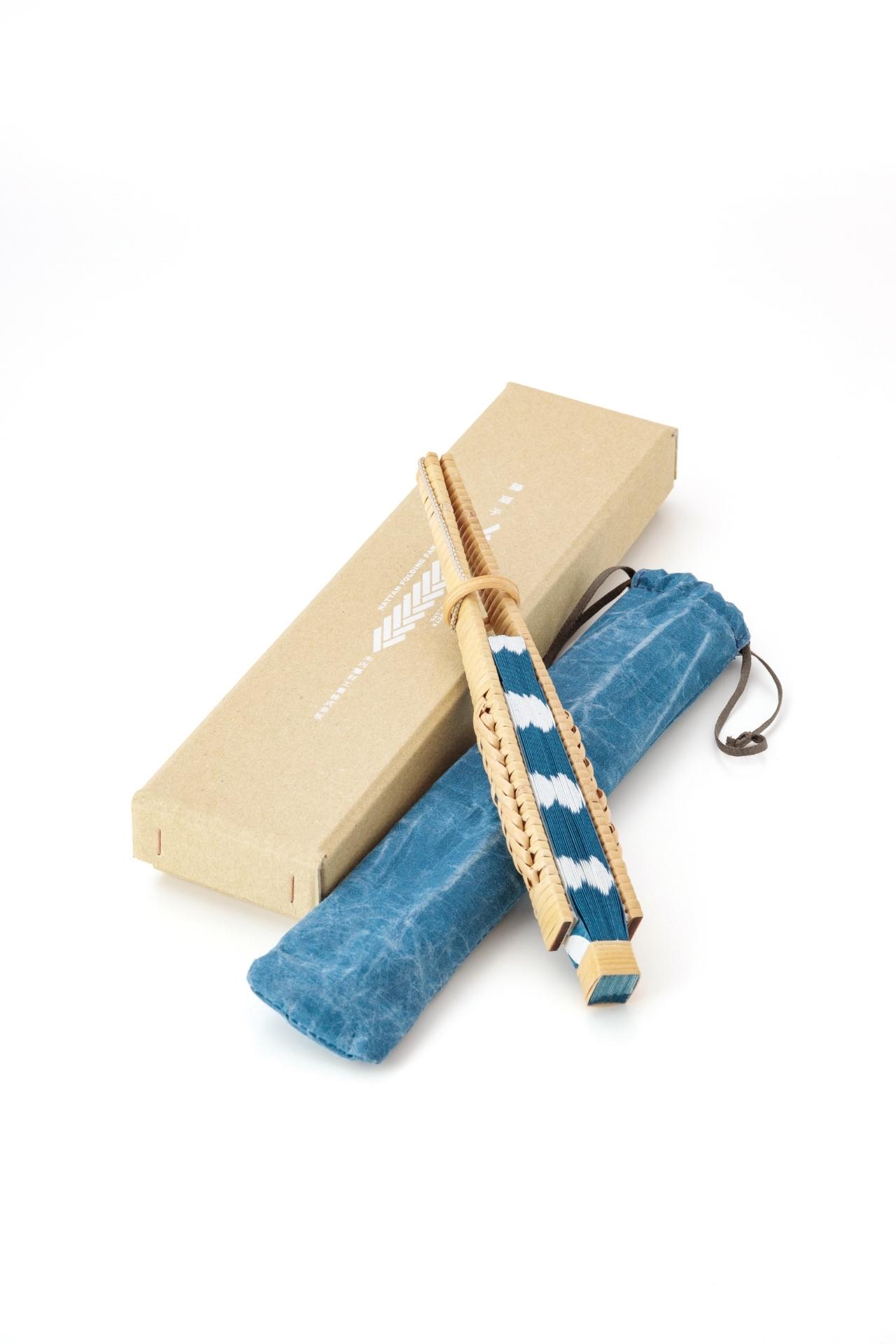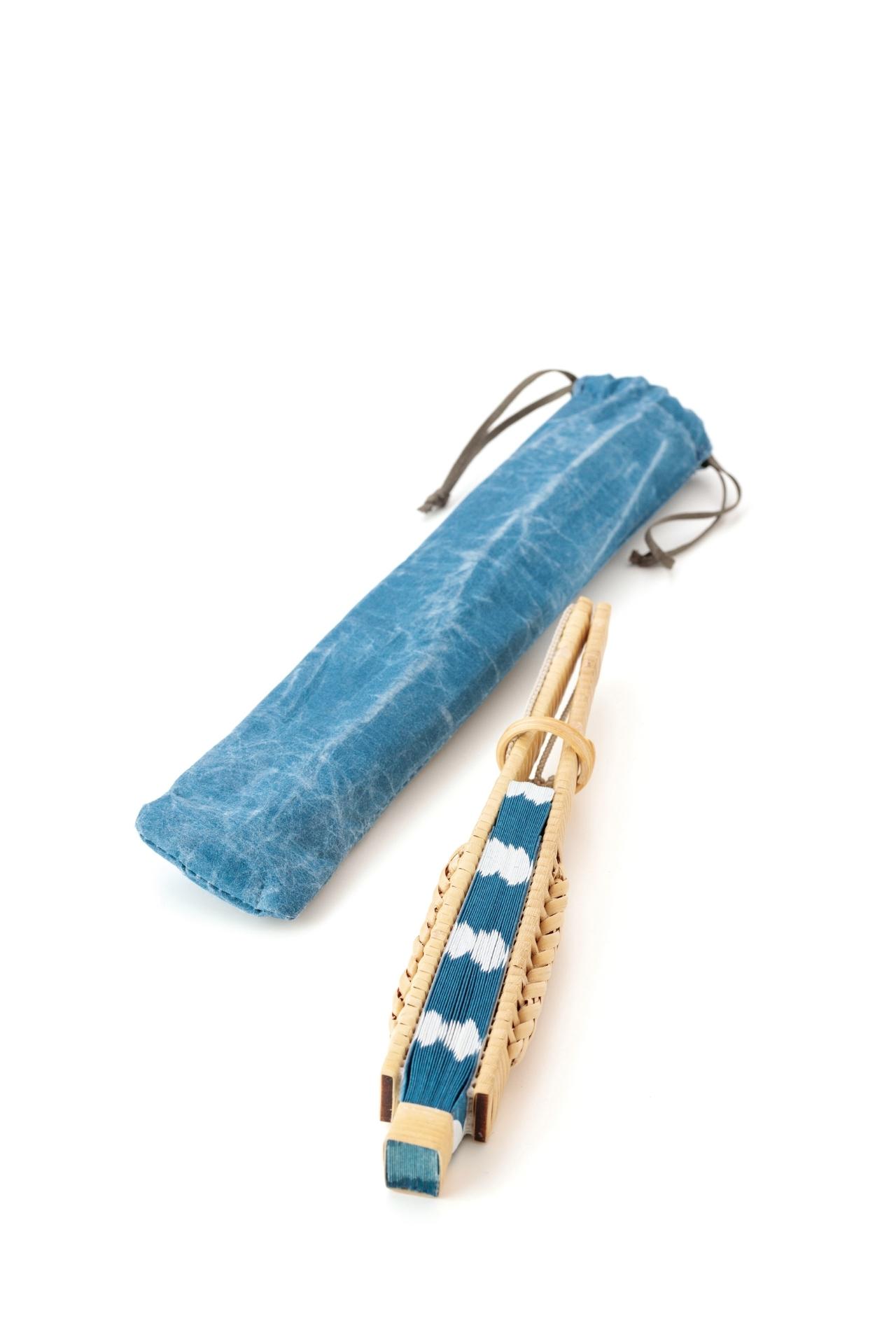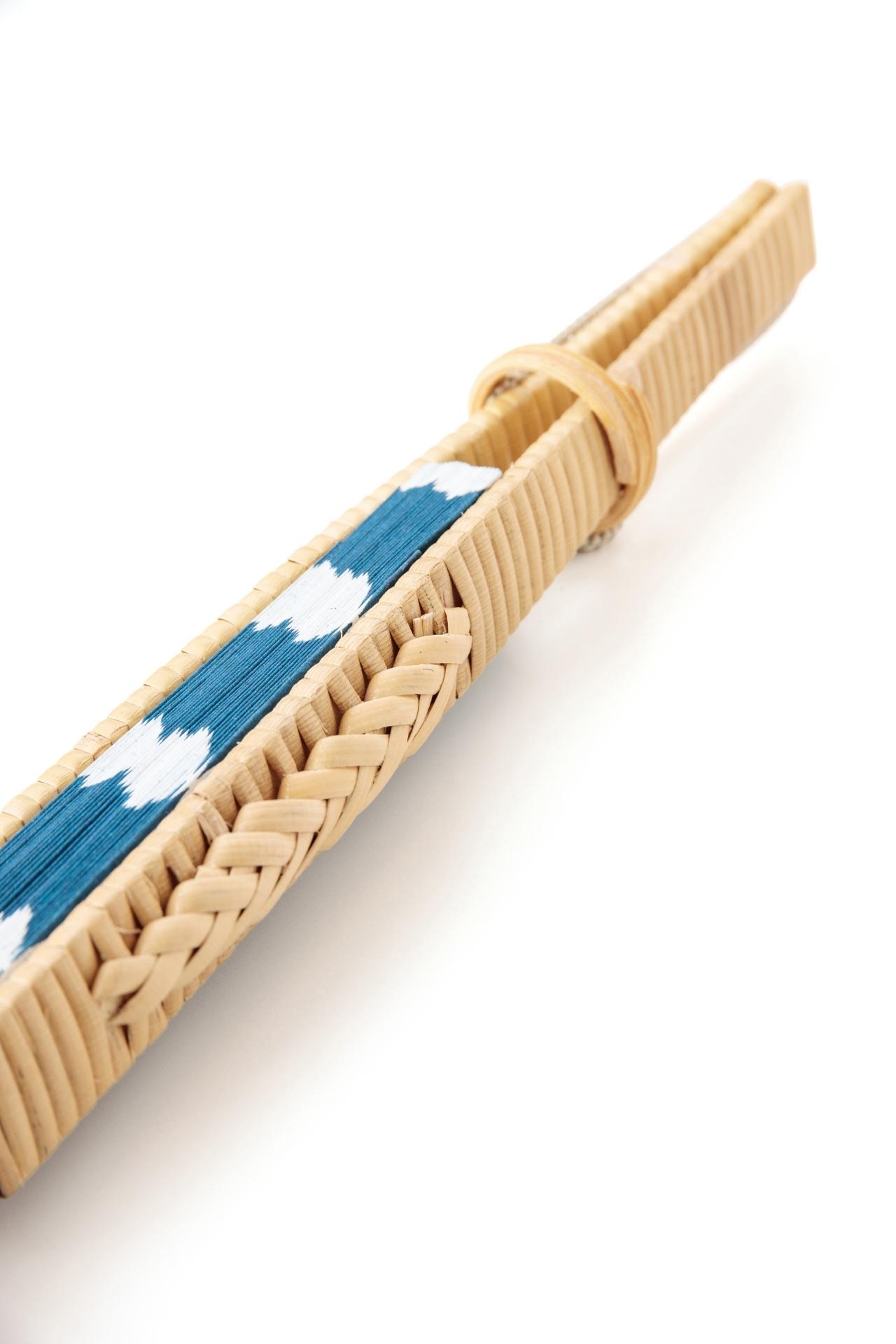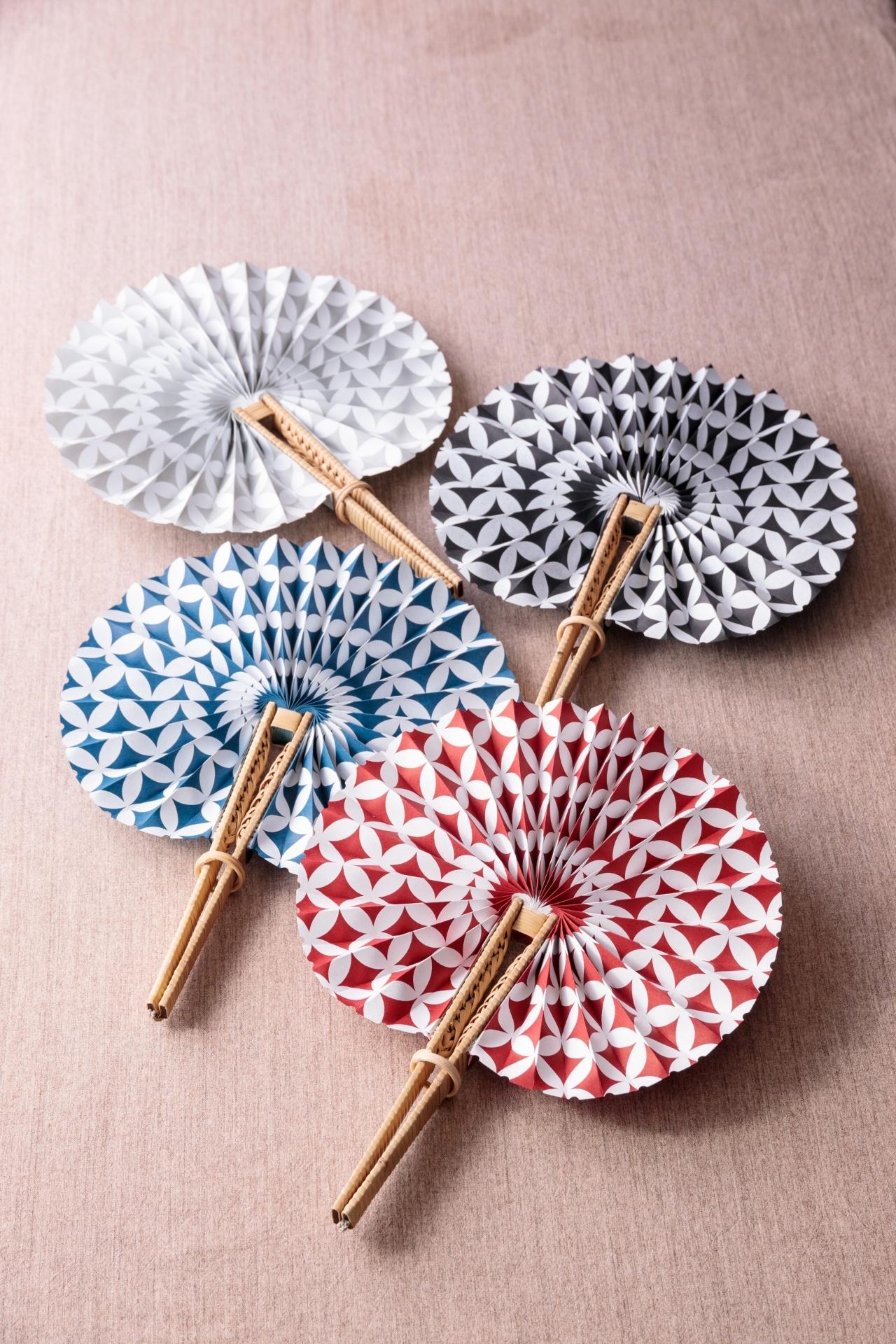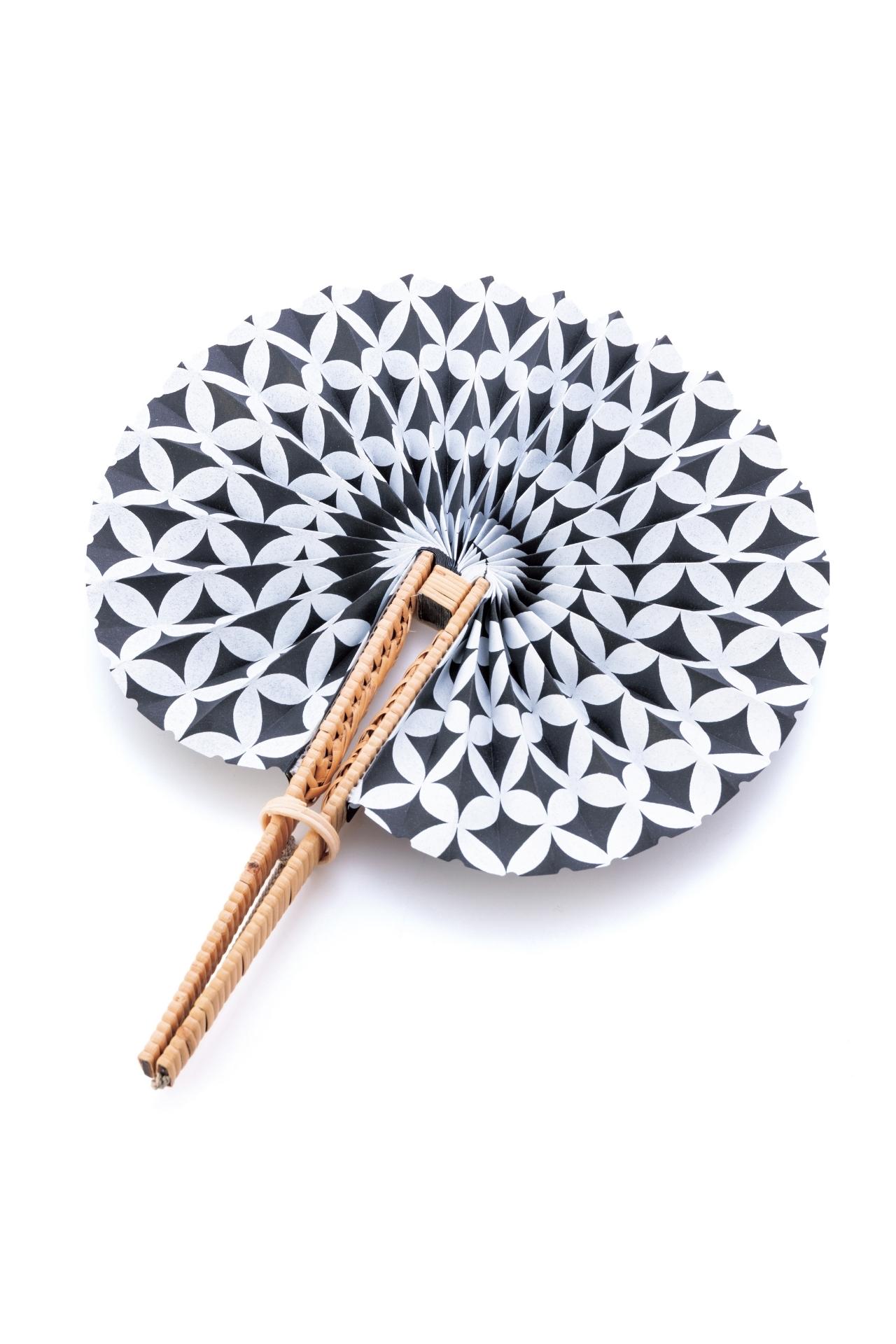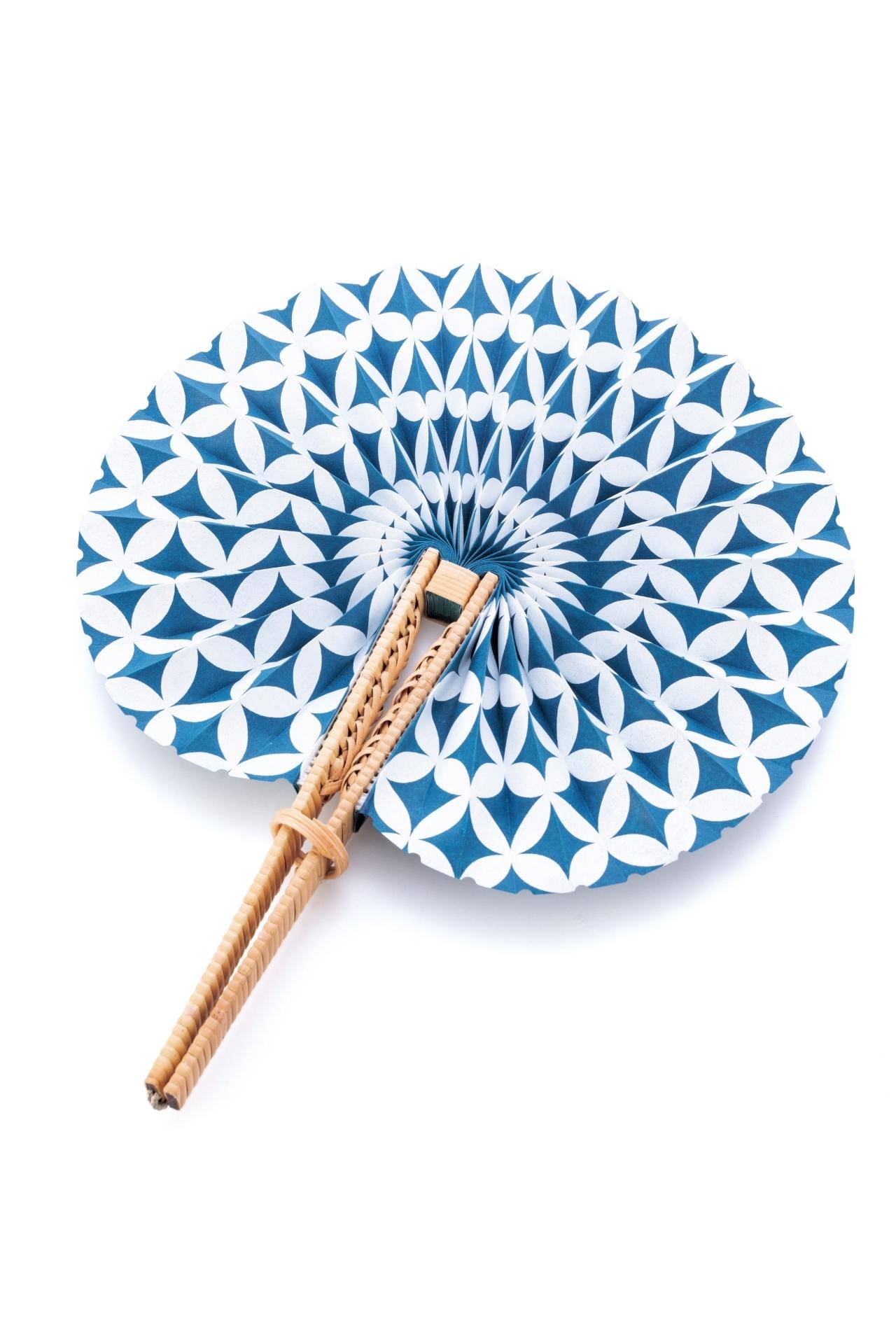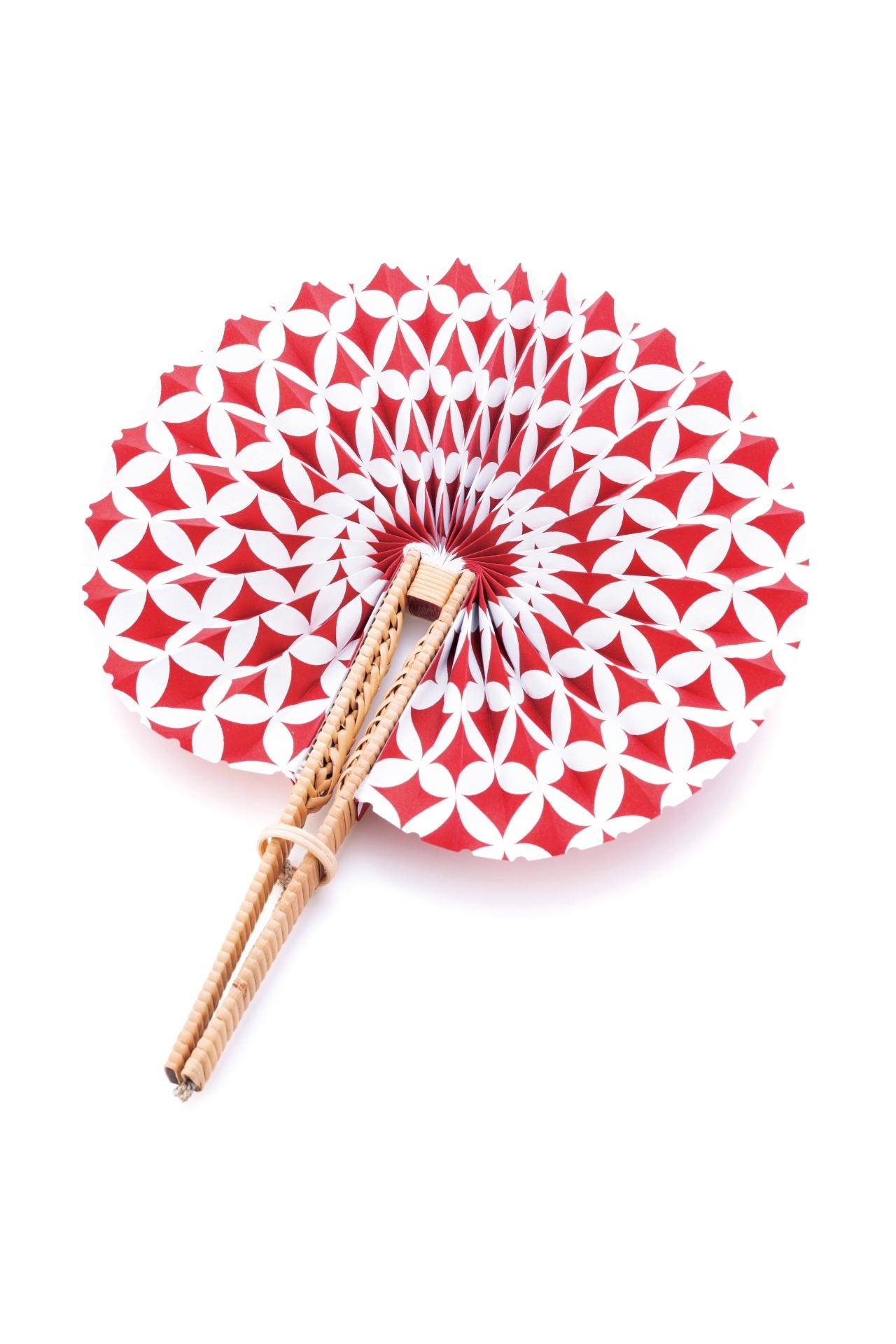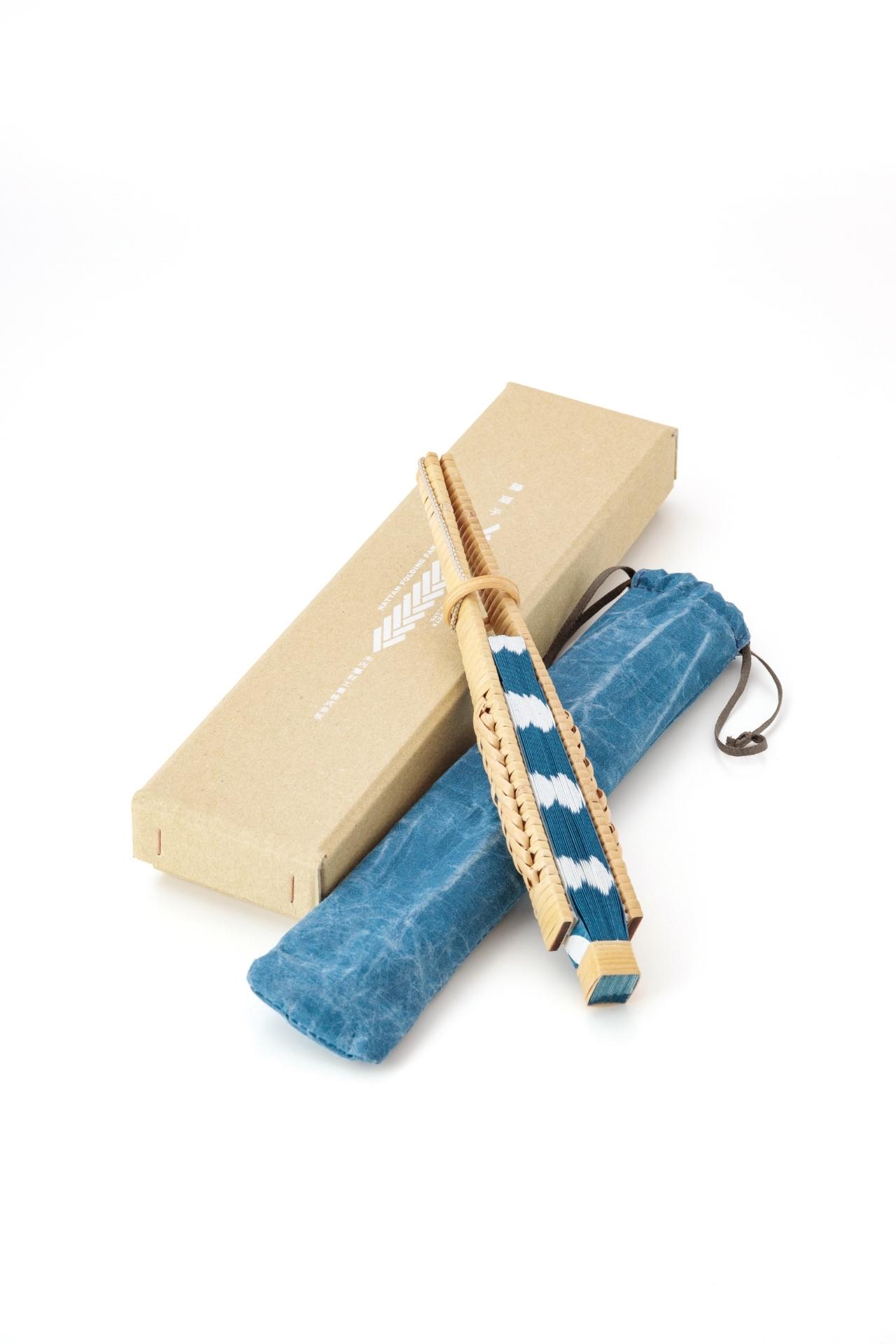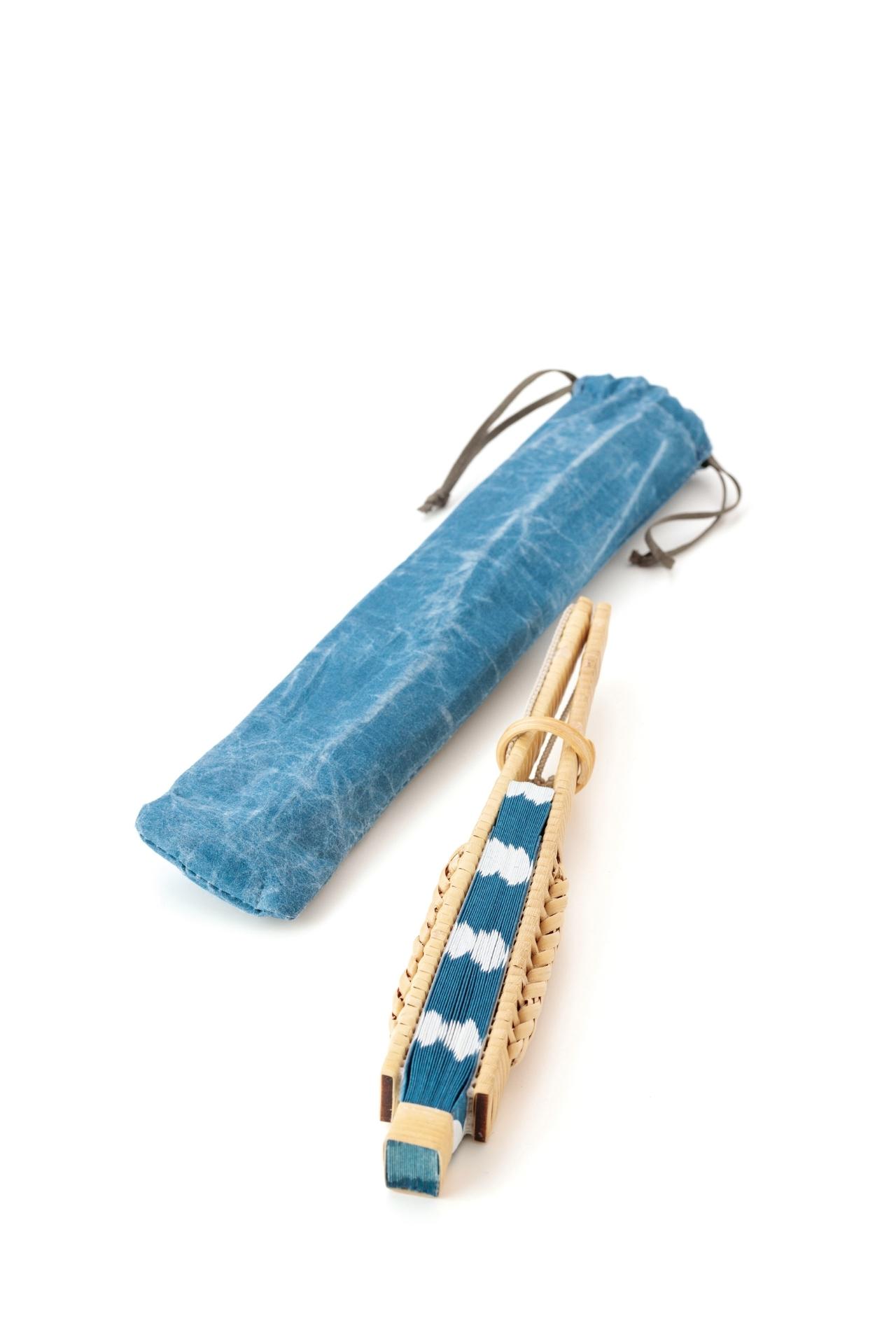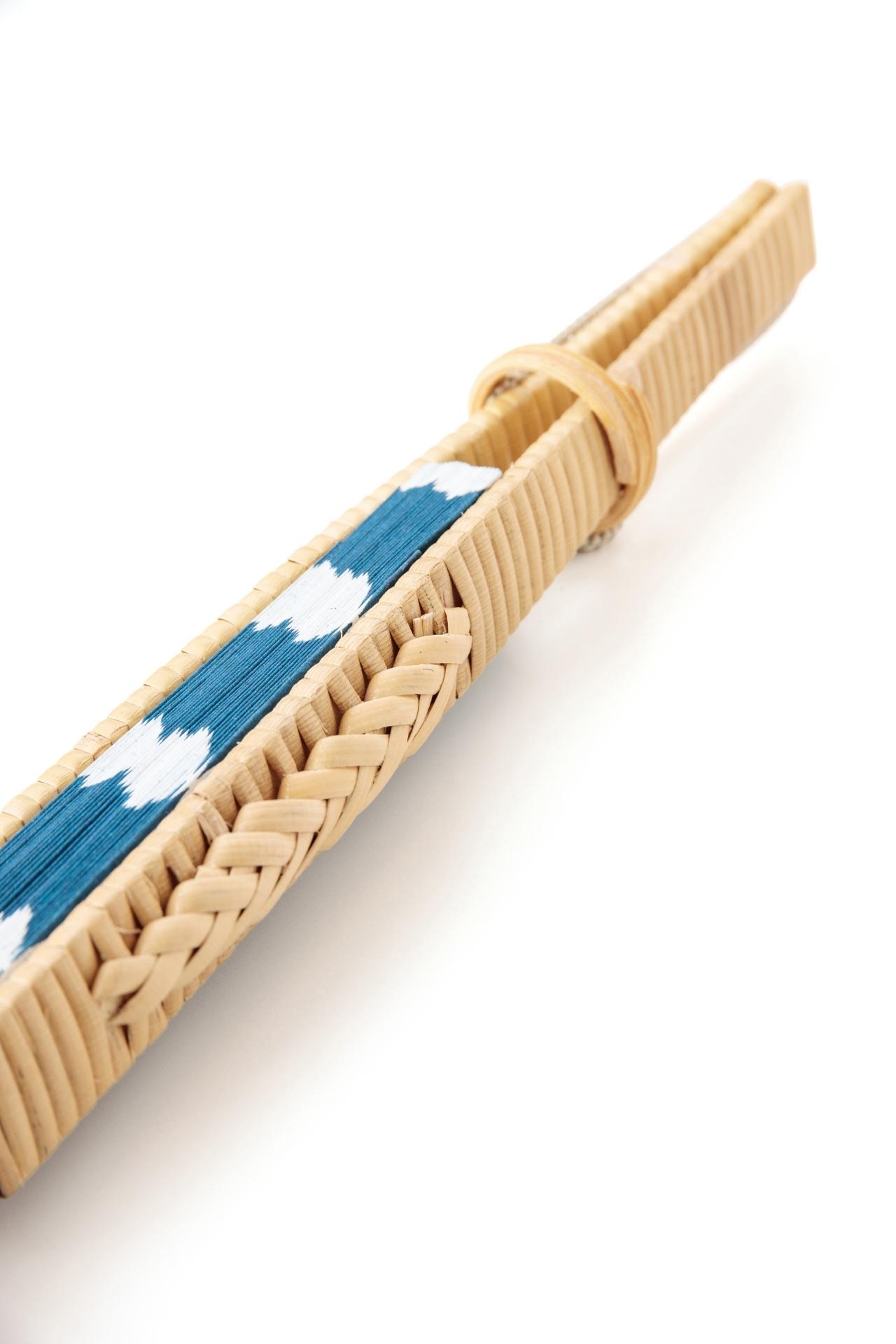 In addition to their association with traditional crafts,
Rattan Fansfit beautifully into modern scenarios,
and also have a practical aspect.
This project was undertaken by Hideki Kiuchi, whose studio
has been engaged in rattan rug and furniture making
for 90-plus years.
Mr. Kiuchi had had previous experience with producing rattan fans,
at which time he received large number of requests for
more compact,portable items.
Development of such products proved problematic, however,
due to the fact that rattan is an excessively flexible material.
After deliberating on the idea, he decided to re-think the
structure of the fan itself.
Rattan craft techniques including rolling and decorative weaving,
which have also been used in luxury products such as
silver dishware,were used to create a circular shaped fan that
opens wide.The unique design also features decorative
weaving elements,which are combined with rolling techniques to
help ensure a firmer grip on the fan.
The result is both high performance and exceptional beauty.
Three types of rattan materials are incorporated into these fans,
in details such as placing rattan on the fasteners.
The user is treated to the exquisite quality of rattan both visually
and texturally.
Further, in order to render the surface of the fan stronger,
mainly recycled polyester fibers incorporating the new washi paper
material Naoron(which in turn is made by traditional papermaking
techniques) are utilized.
Witness the beginnings of a modernized traditional art,
made possible by a combination of natural-material rattan crafts—
carefully selected by artisans—and a new kind of washi paper.
Rattan fan

Varieties: Four
Materials: Rattan, polyester washi Japanese paper, MDF
Dimensions: H 330mm W 250mm D 18mm Weight: 40g
Suggested retail price: \16,500 each (tax included)
*The information on this site is as of November 2022.
*Sizes, colours and shapes of the actual products may differ slightly as they are handmade.
*Product specifications and suggested retail prices may change without prior notice.