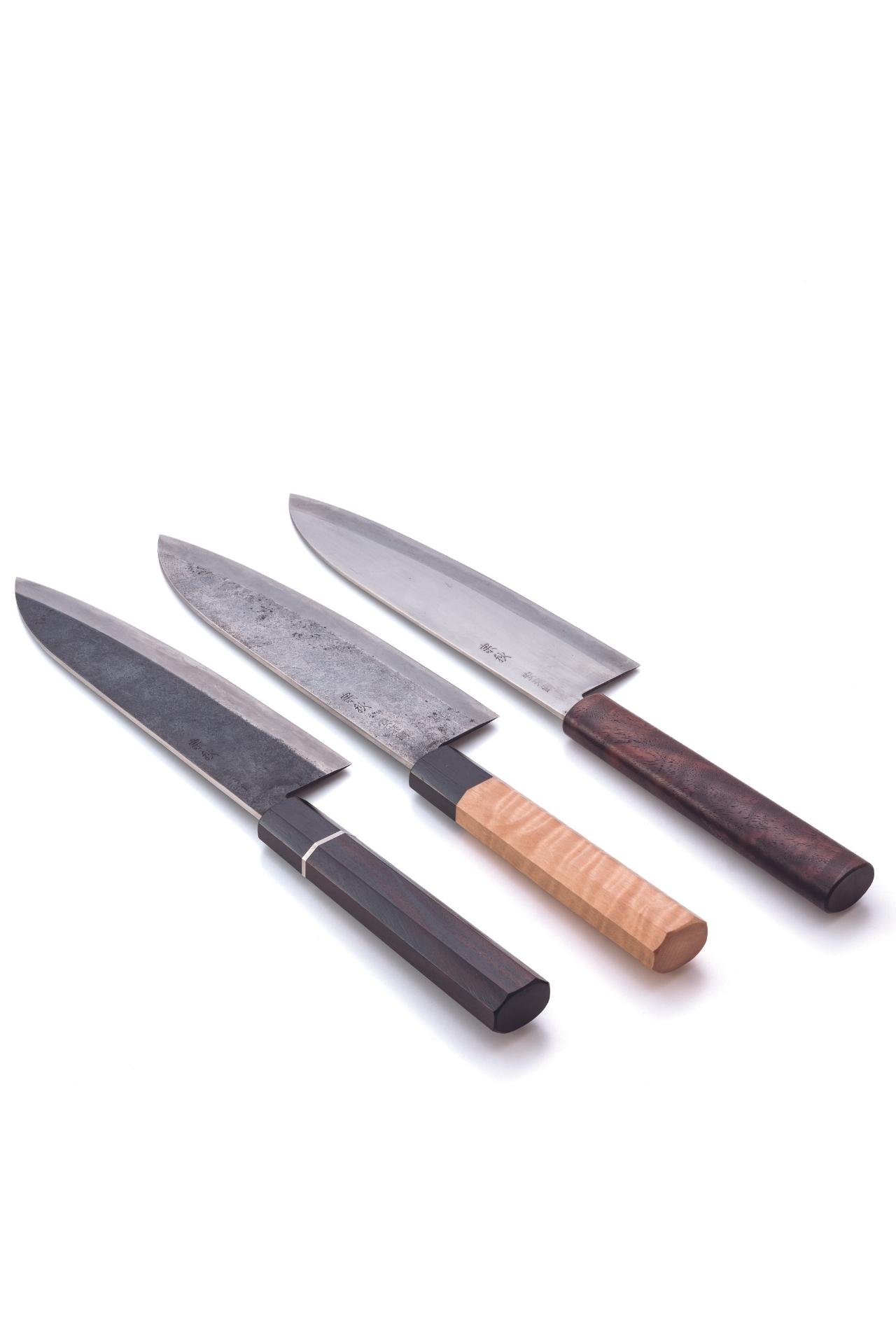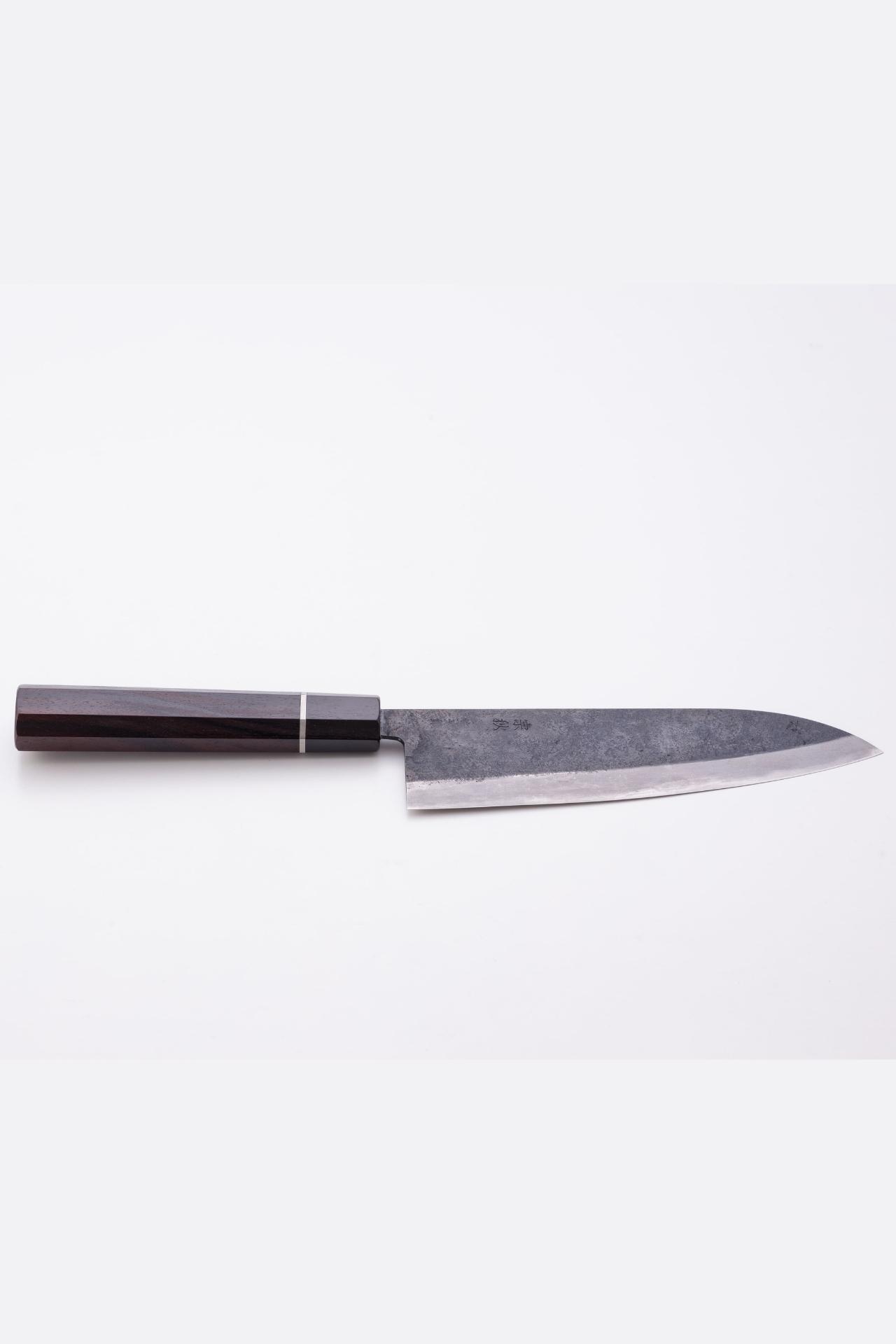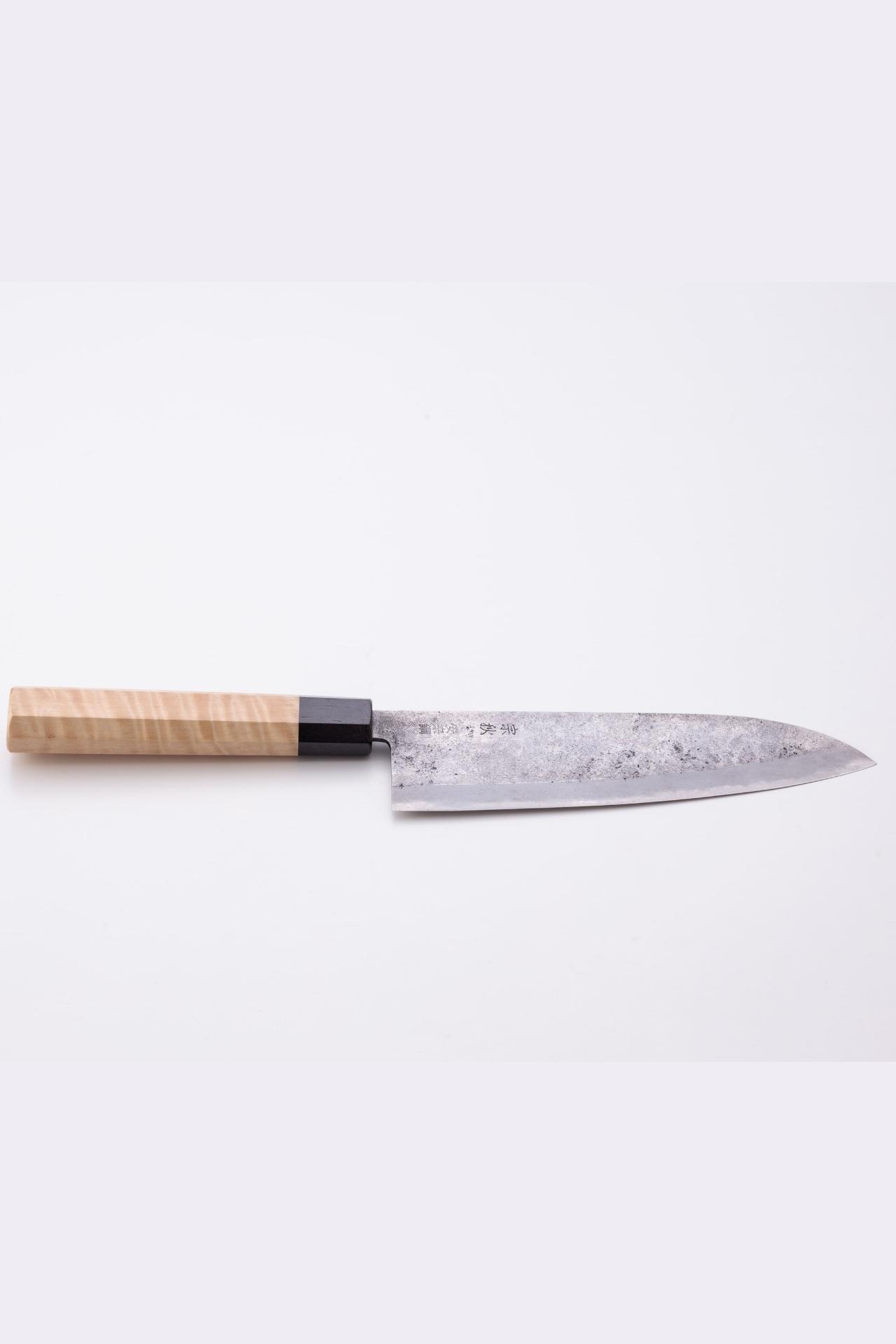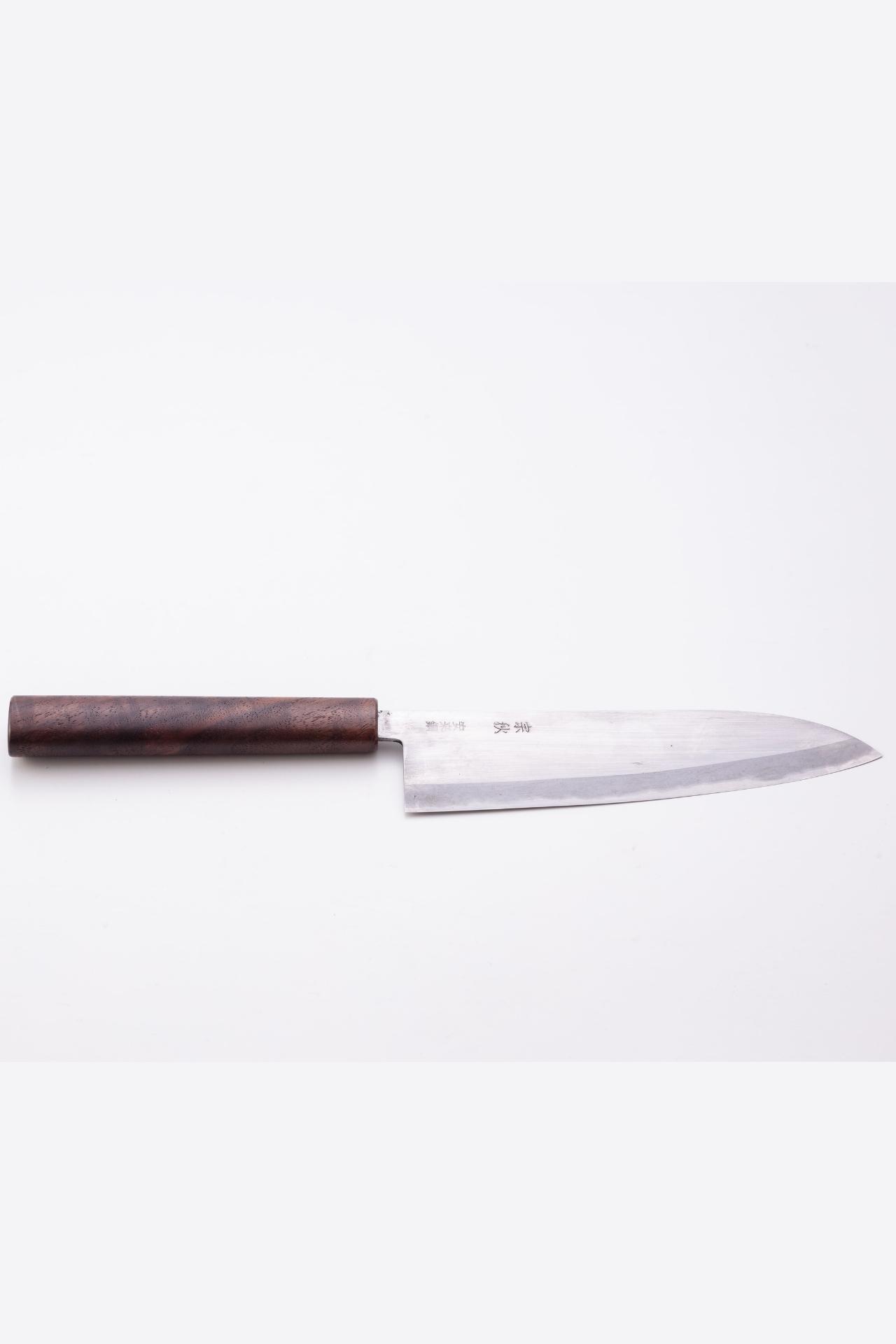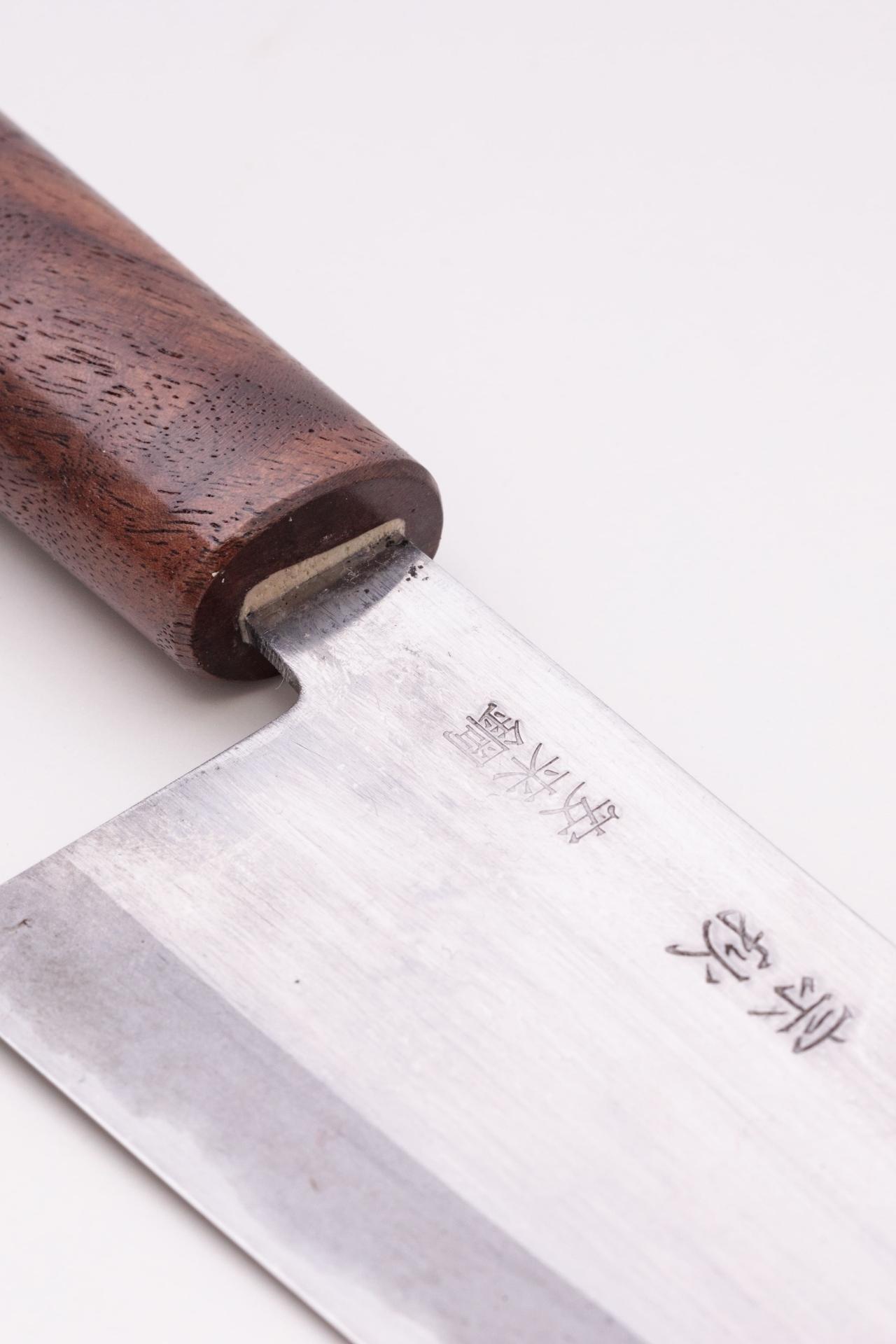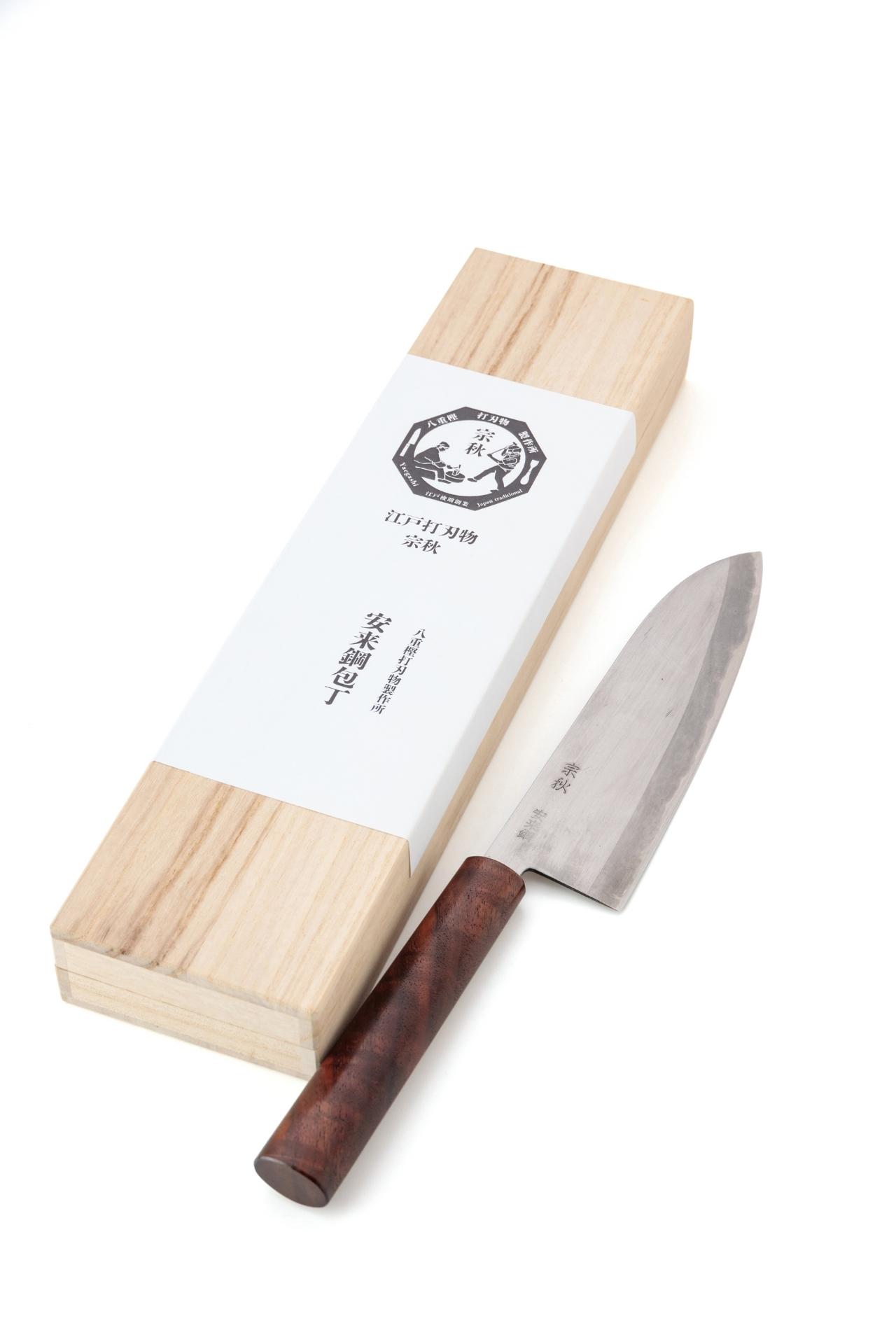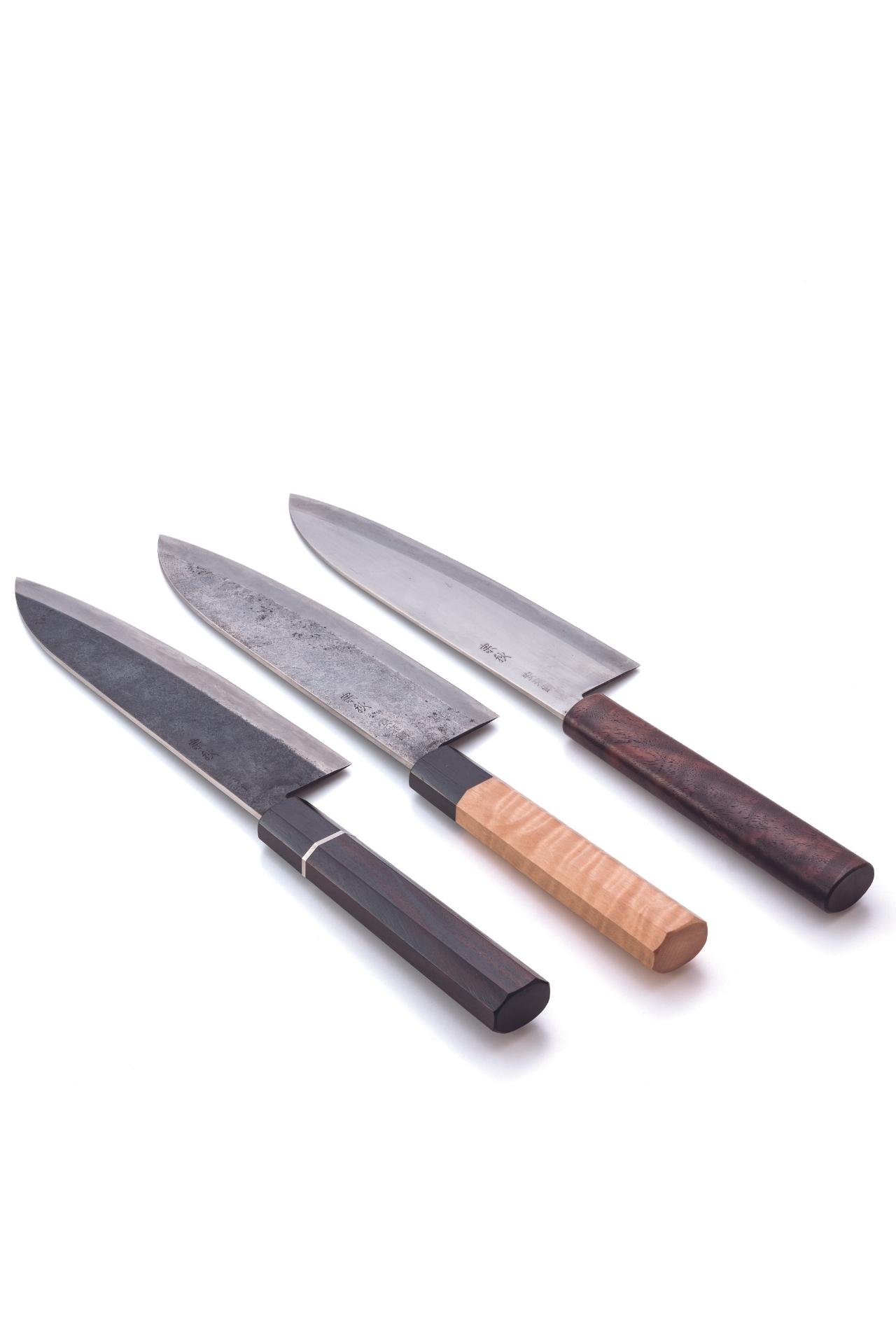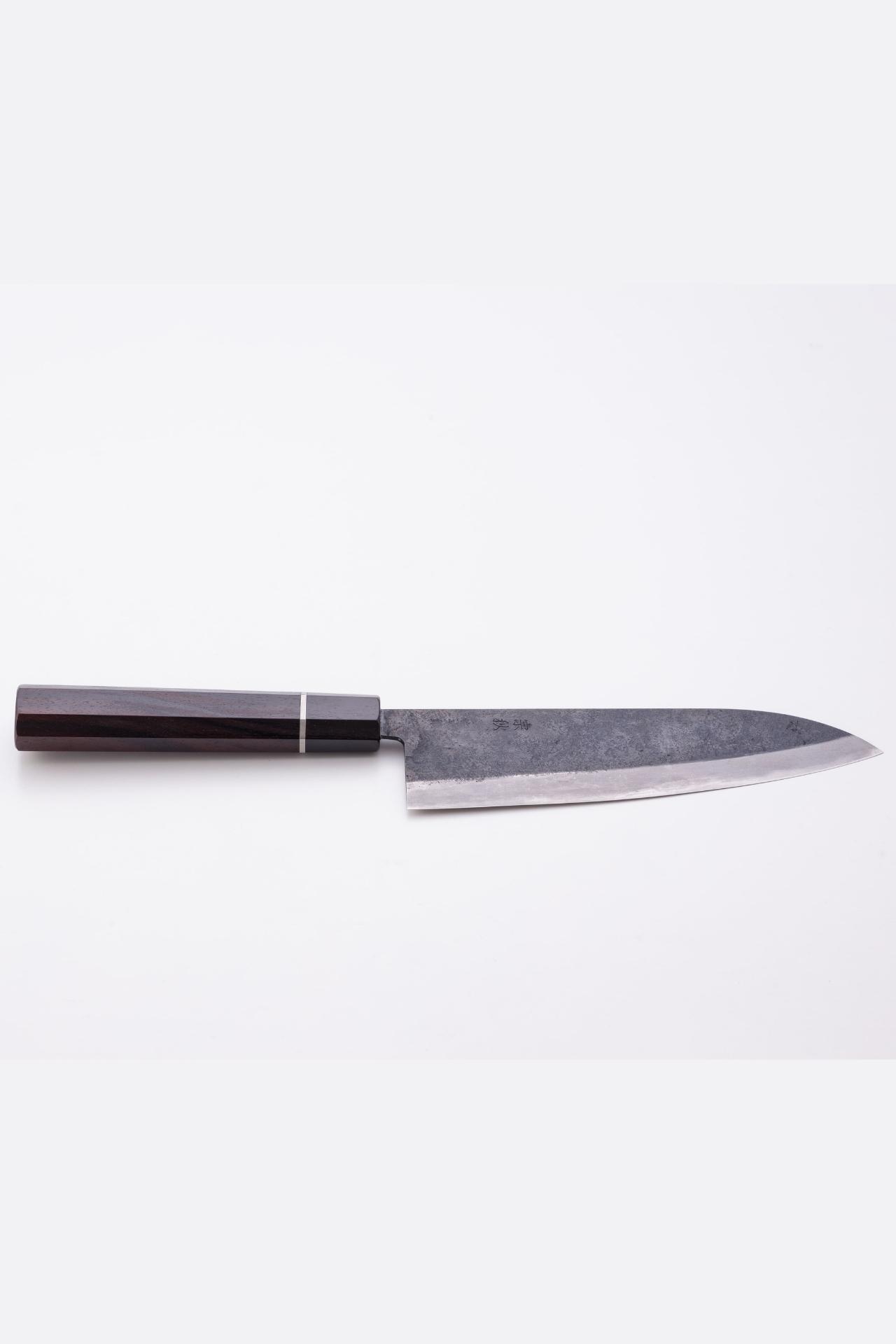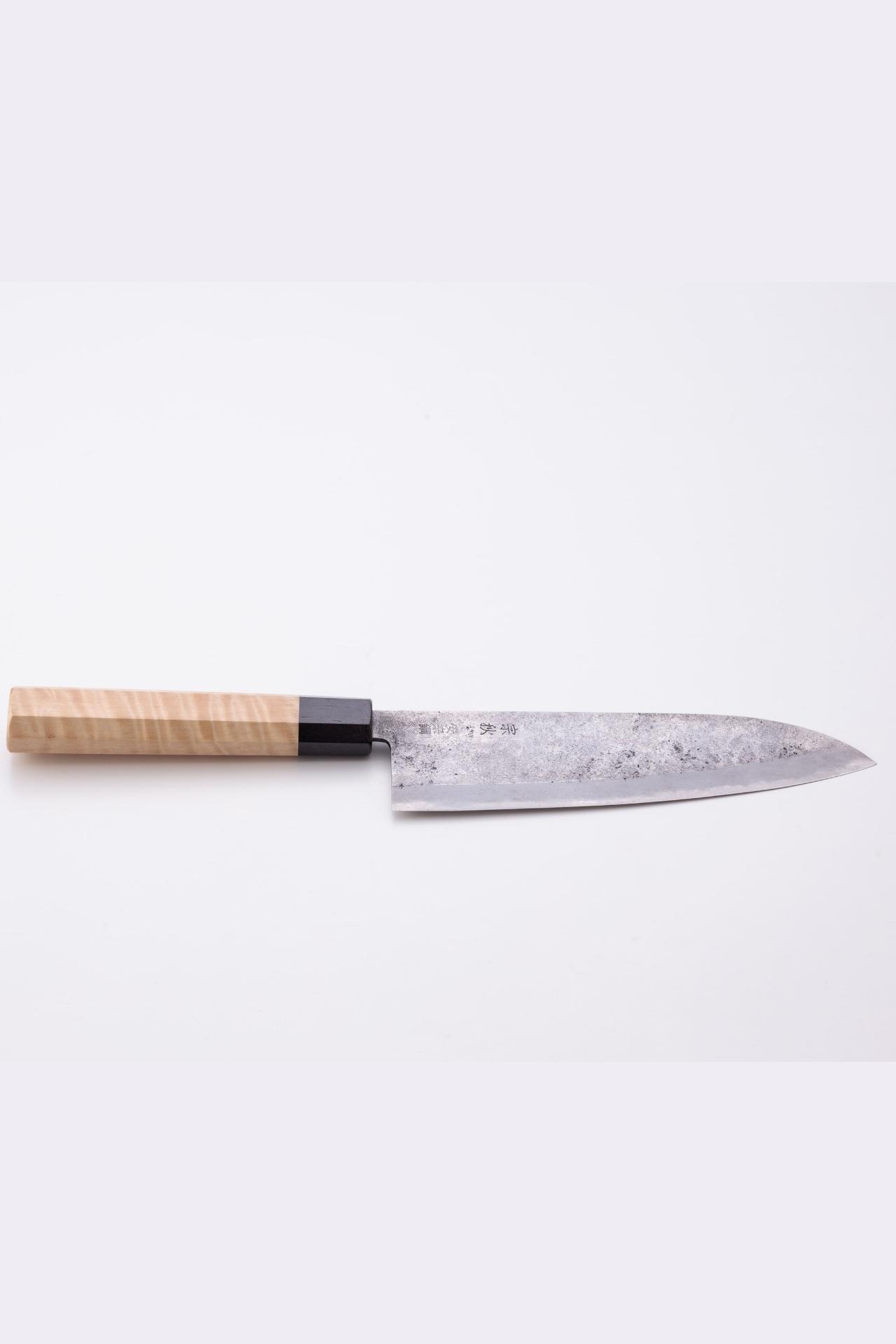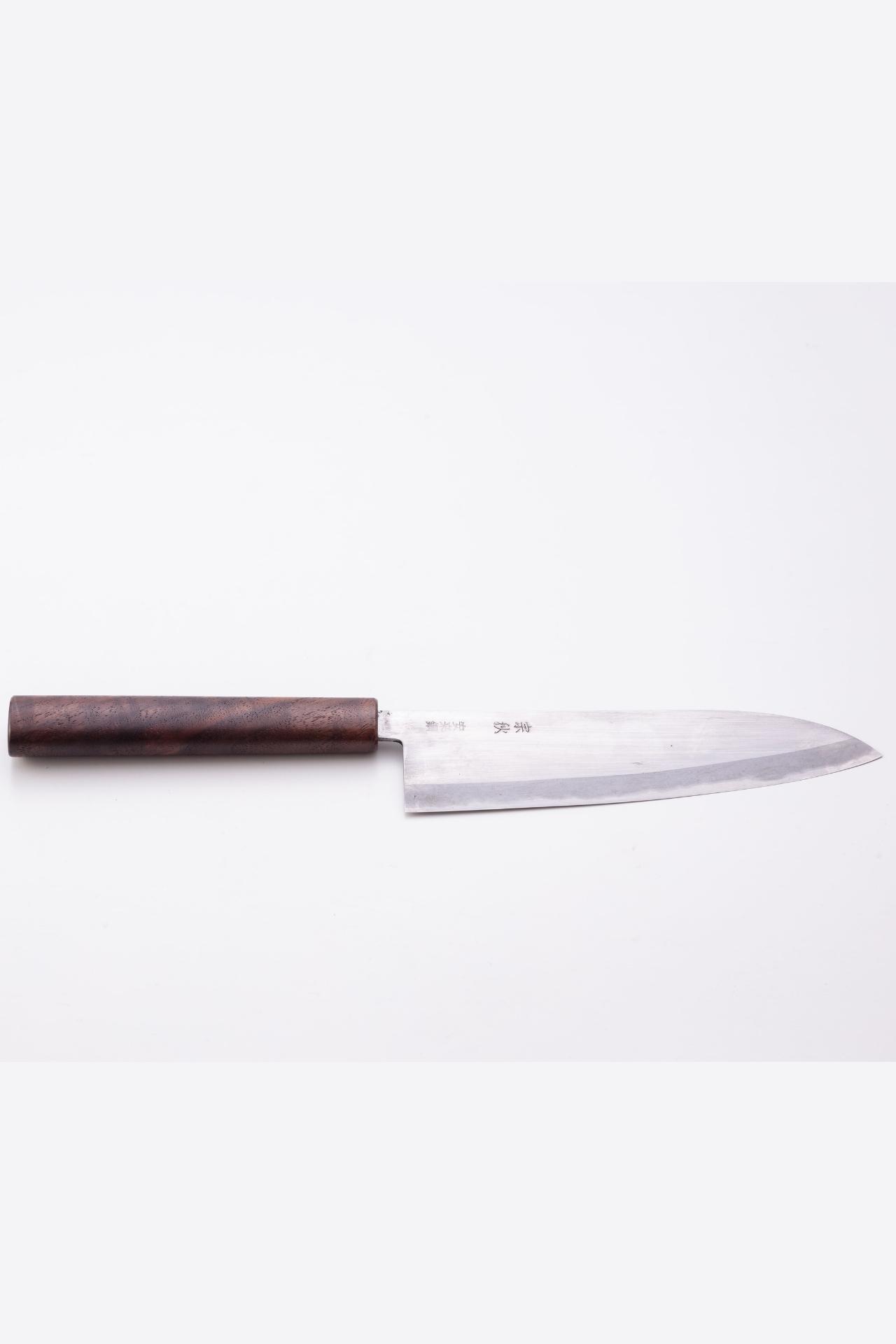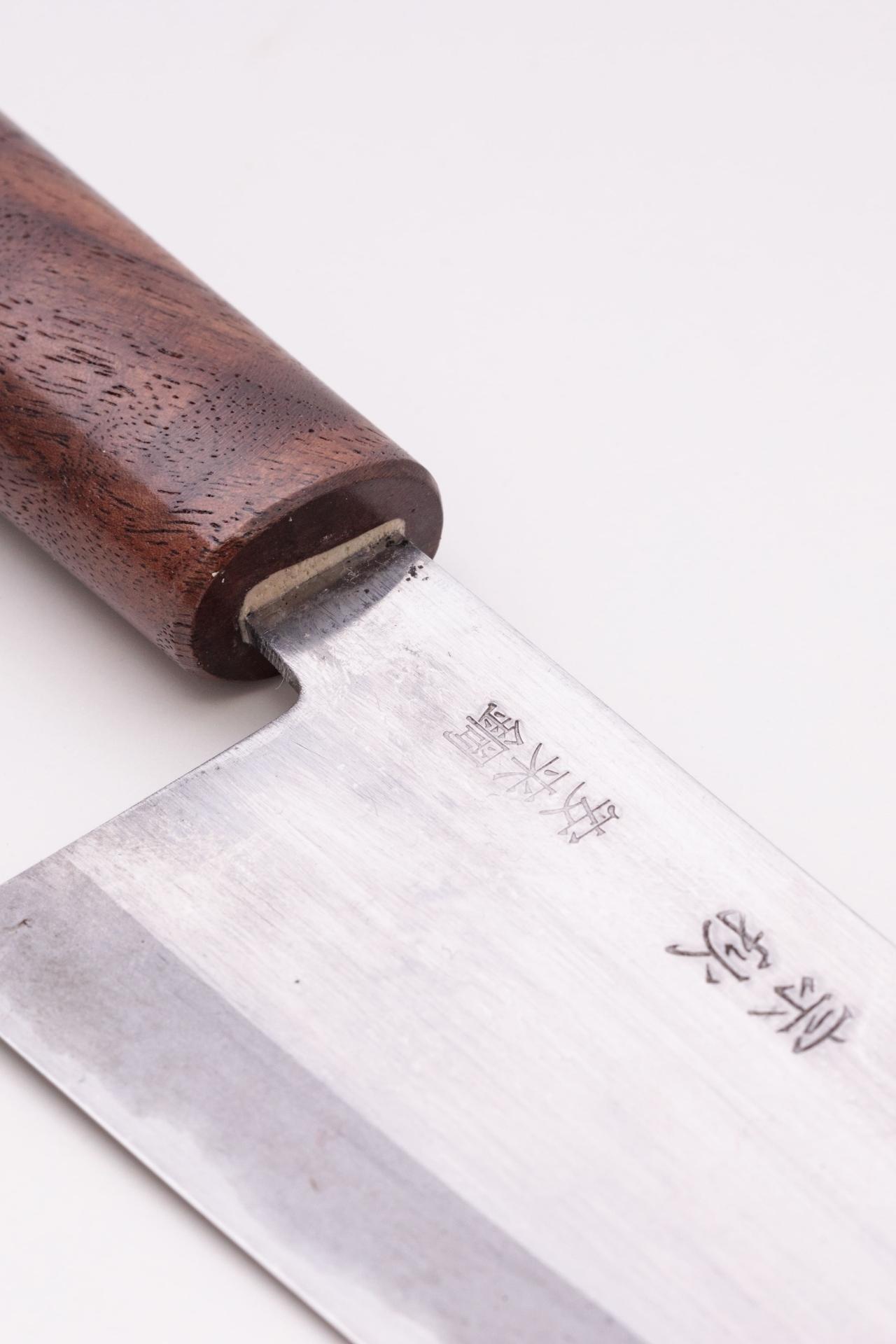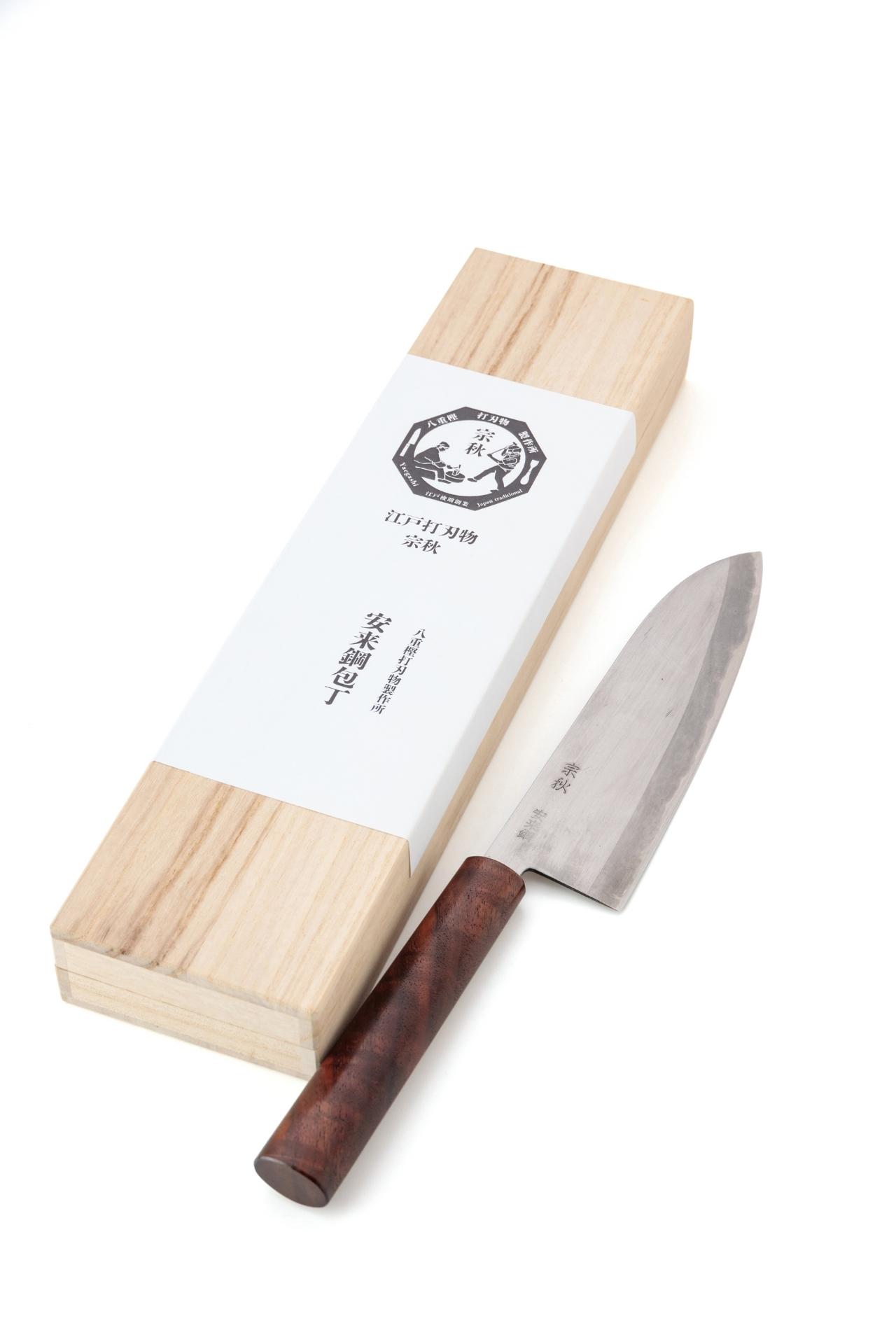 Yasuki steel kitchen knives, made of rare Yasuki steel manufactured
in Shimane Prefecture, are crafted by master artisans to
yield superior sharpness. The blades are made by a
traditional process of smithing, forging by hand and with hammers,
and hardening with heat.
The structure of the blades, made of Yasuki steel, is comprised of
three types of blades on all sides from cutting edge to
peak hammered together. This means that the steel portion of the
knife remains sharp for long periods of time, even with
significant polishing.
This knife exhibits the level of sharpness unique to traditional
Edo Uchihamono, which are completely different from ordinary
stainless steel blades.
Junichi Yaegashi has this to say about the blades:"Through the art
of cooking, our goals is to enrich the lives of people everywhere.
" For this reason this company uses a semi made-to-order system
allowing the customer to select their favorite combination of blades
and handle design, so that they can experience both the exquisite
sharpness and beauty of the piece that is most to their liking.
The blade comes in three varieties: polished, ridged, and
ridged-plus-blackened. Because the blades are double-edged,
they can be used with ease by left-handed as well as
right-handed individuals.
The handle design, available in nine different varieties,
is manufactured in-house with sophisticated techniques using
rare choice wood.
There are three product variations: an easy-to-handle oval shape;
an octagonal shape geared toward professionals; and an octagonal
shape decorated with metal fittings for beauty and sparkle.
We are delighted to bring the customer the joy of choosing their
ideal combination of blade and handle design, and we are happy
to say that our knives have very broad appeal with everyone from
beginner cooks to professional chefs.
Yasuki Steel Kitchen Knife

Varieties: 27 (three types of blades in nine handle styles)
Materials: Yasuki steel, choice wood
Dimensions: Total length: 305mm Blade width: 45mm
Weight: 121g - 156g
Suggested retail price: \27,500 - \45,100 (tax included)
*The information on this site is as of June 2023.
*Sizes, colours and shapes of the actual products may differ slightly as they are
handmade.
*Product specifications and suggested retail prices may change without prior notice.