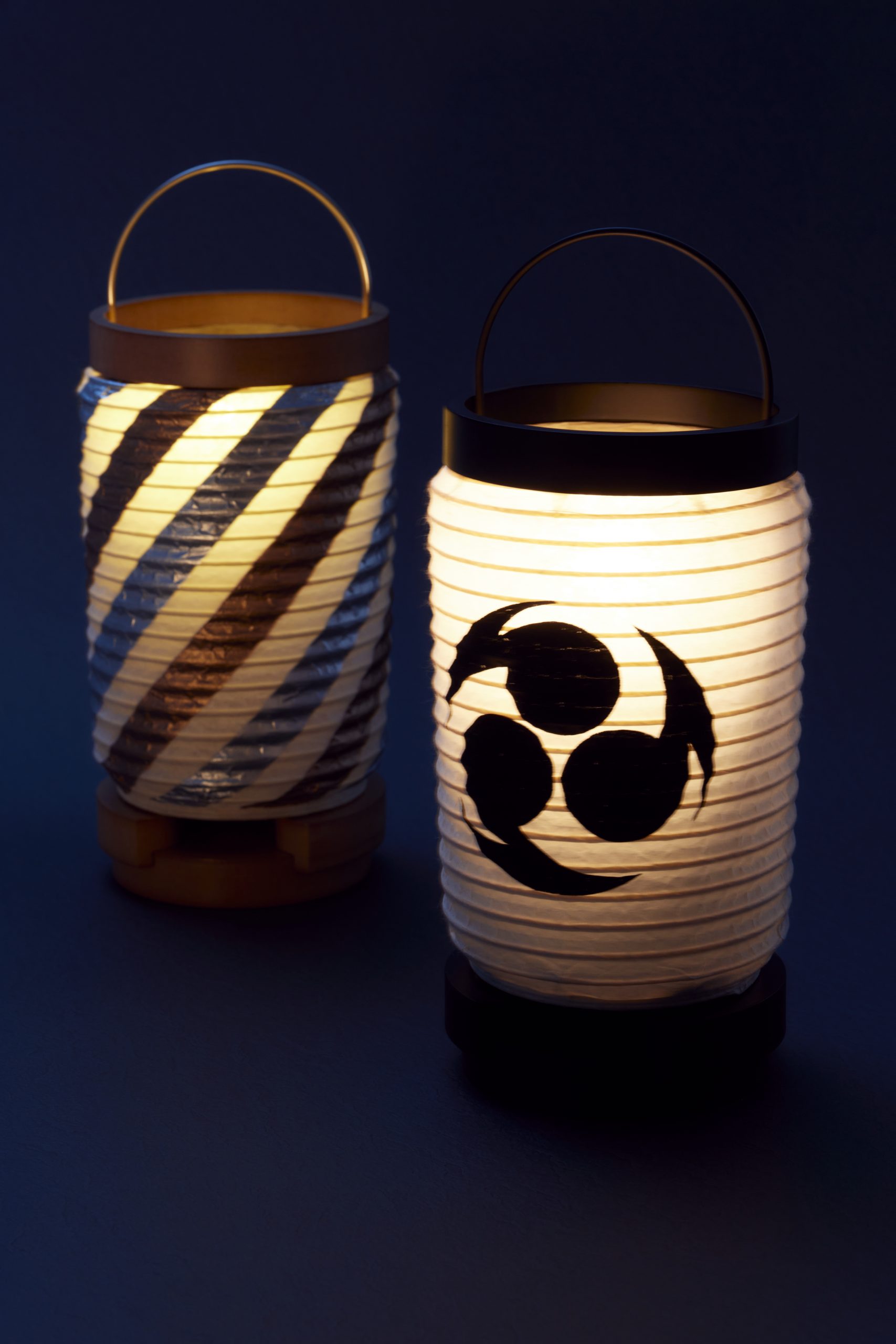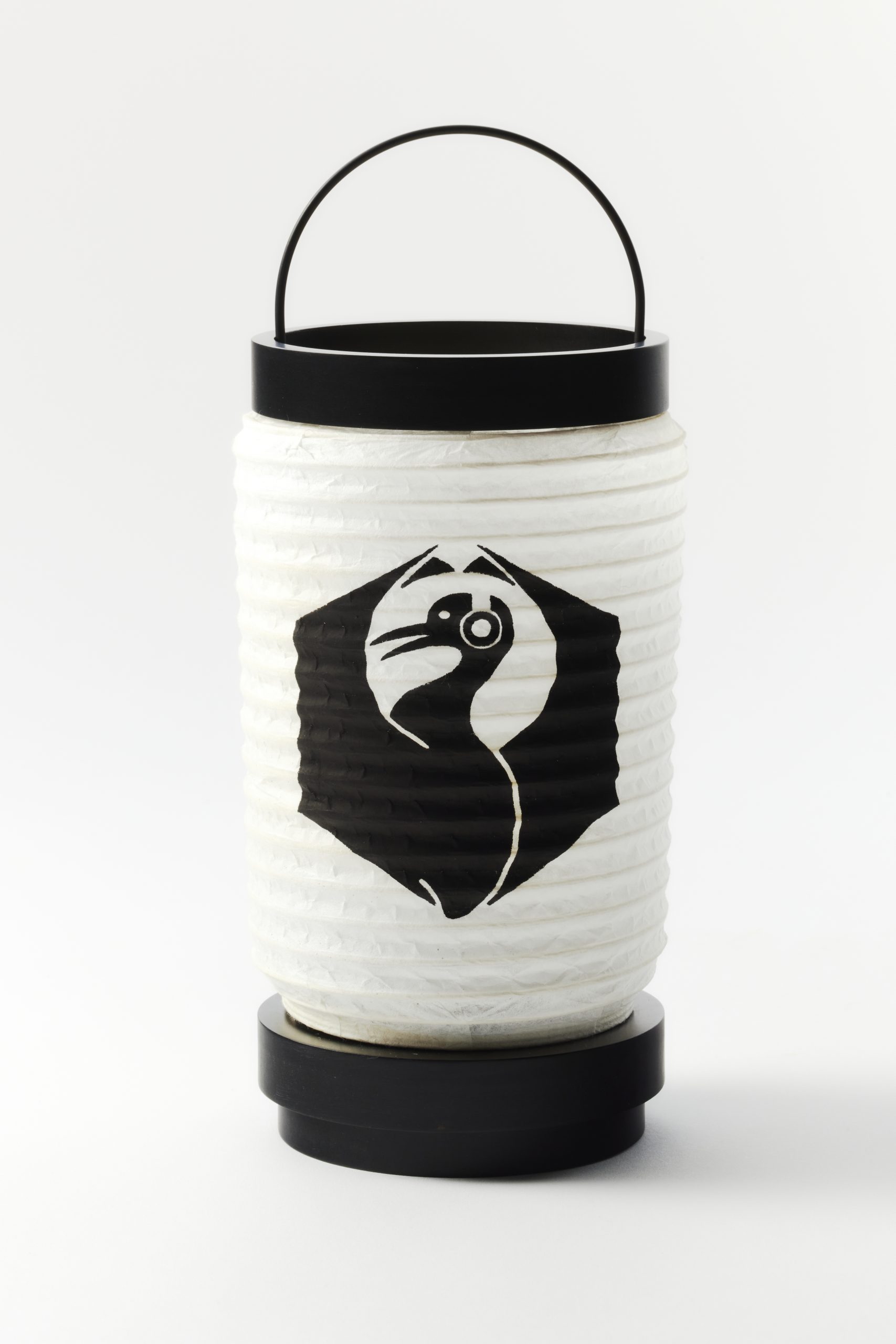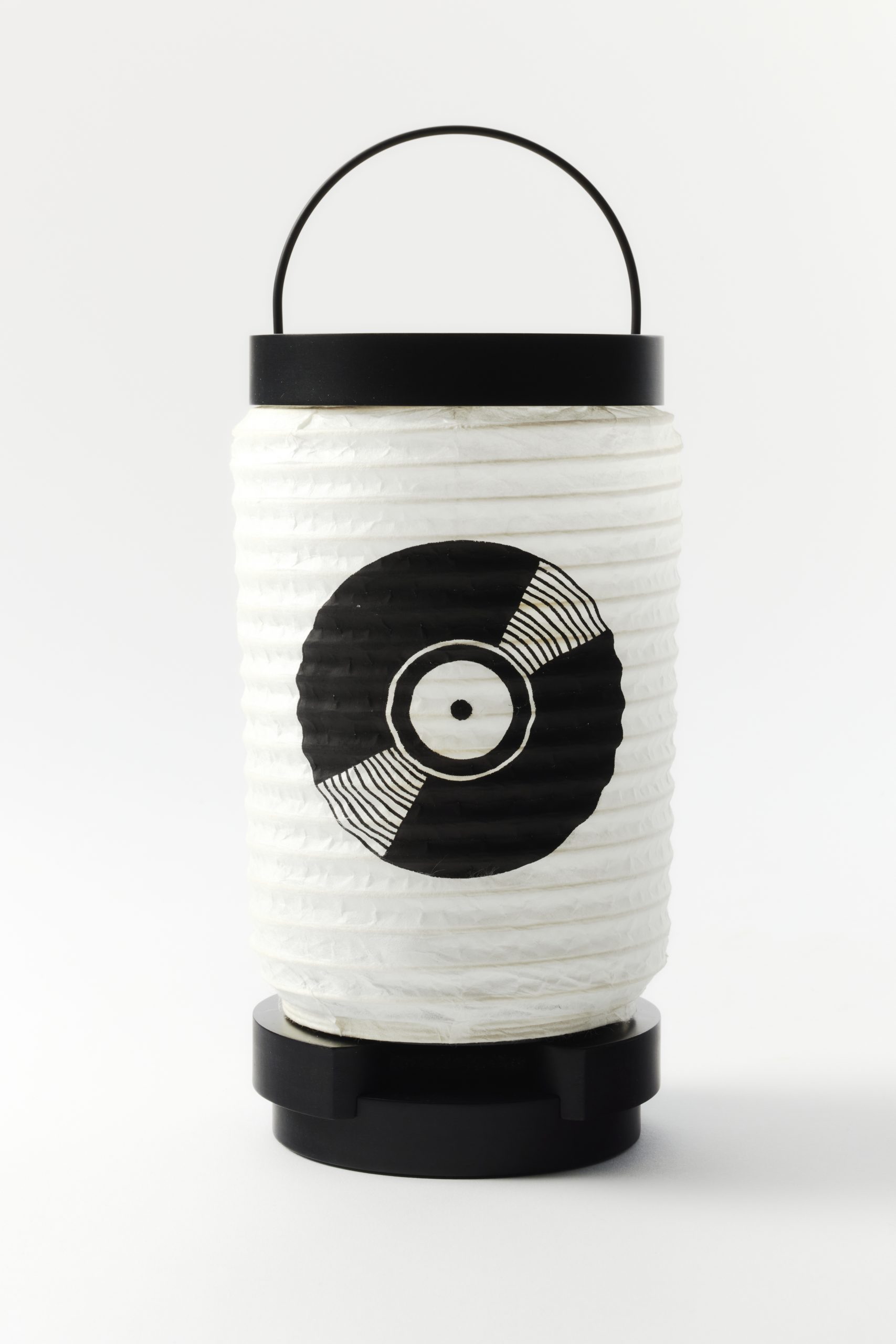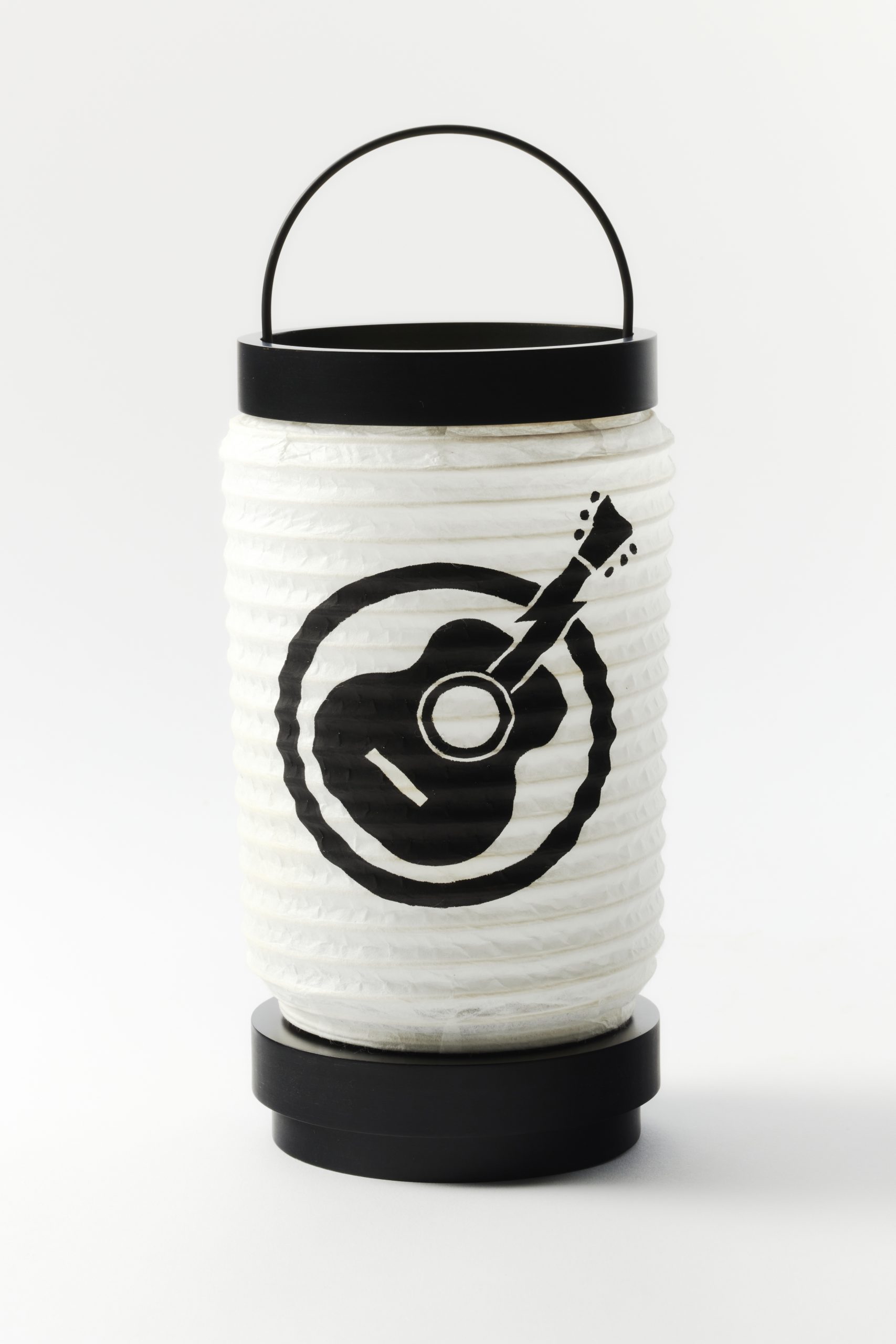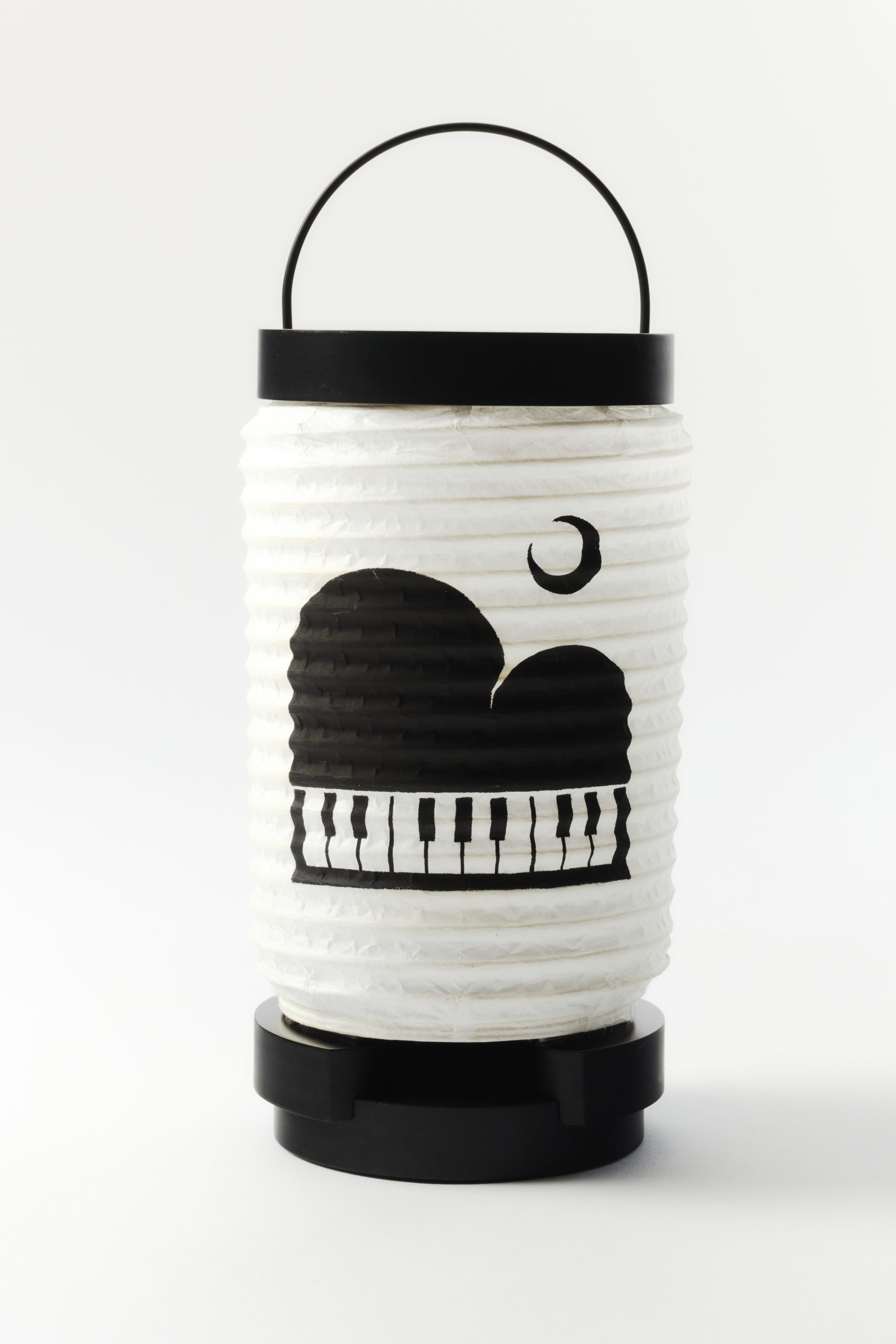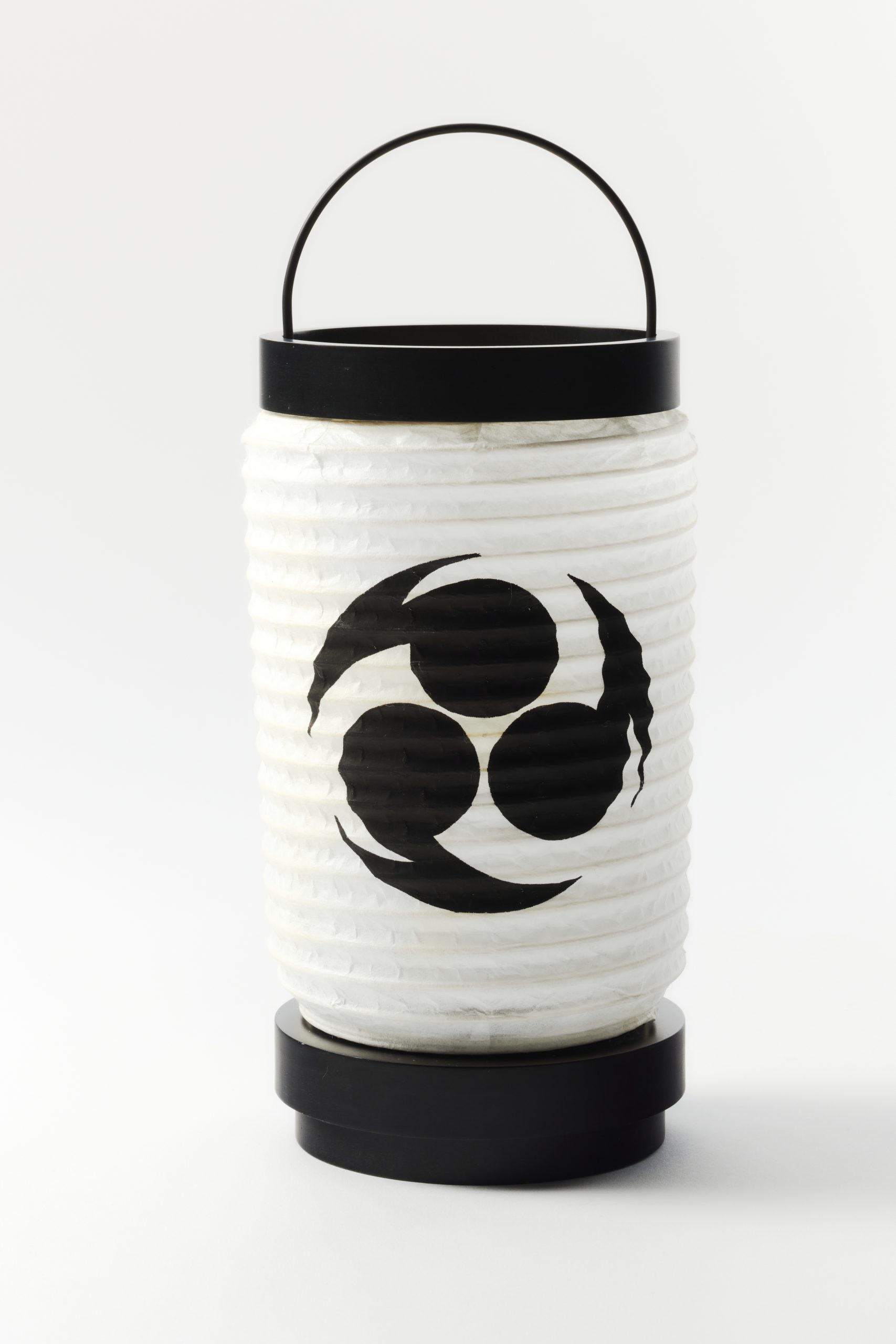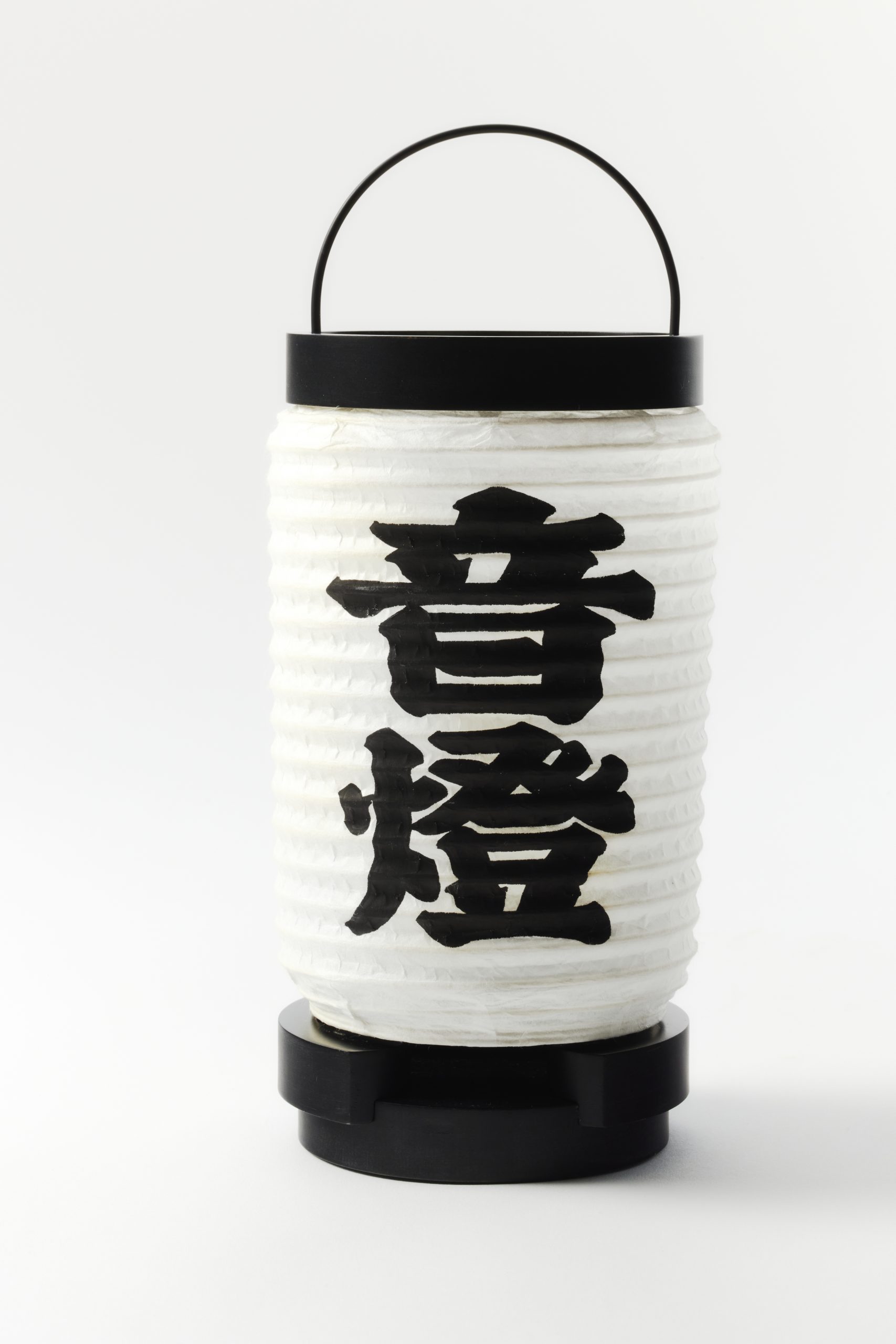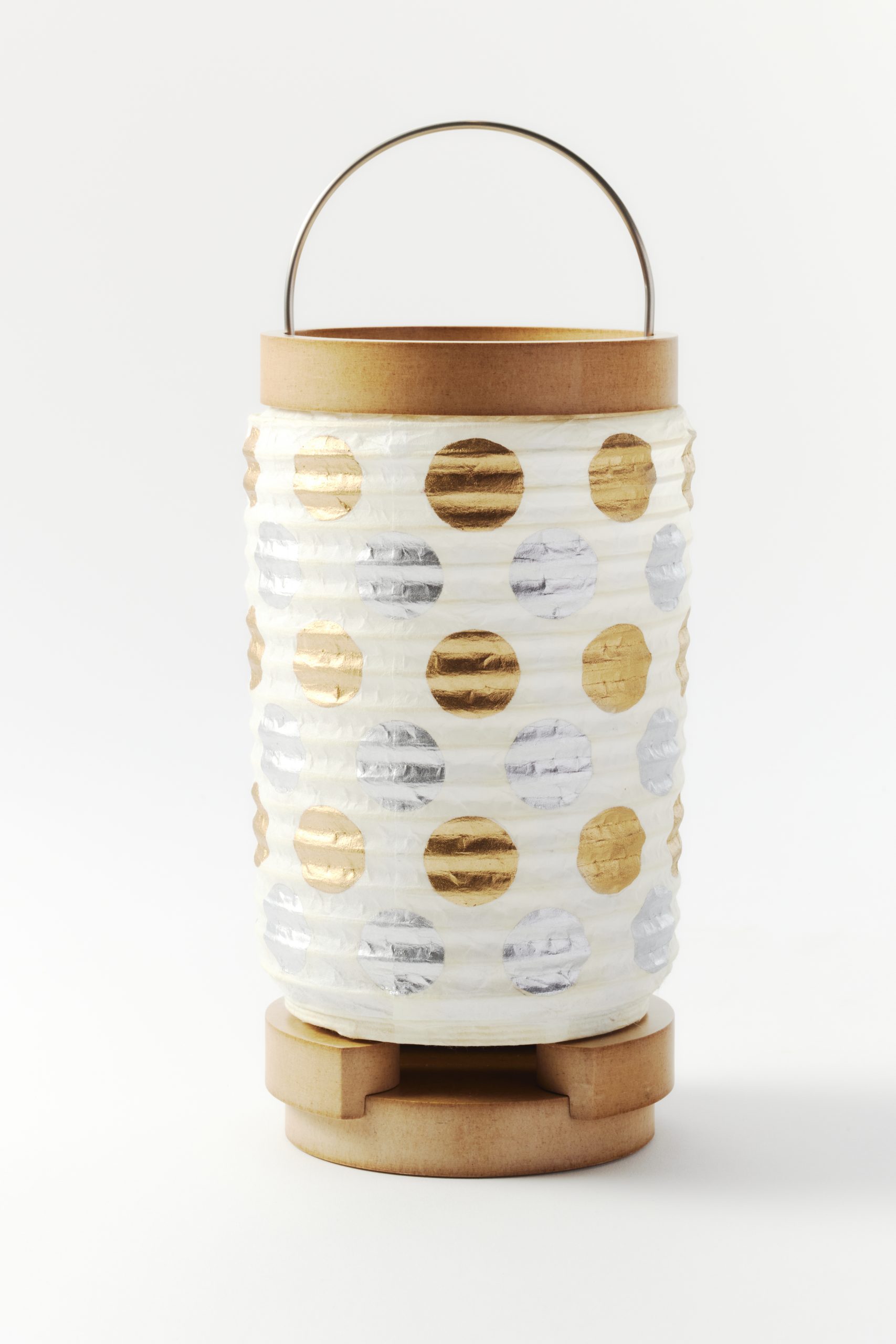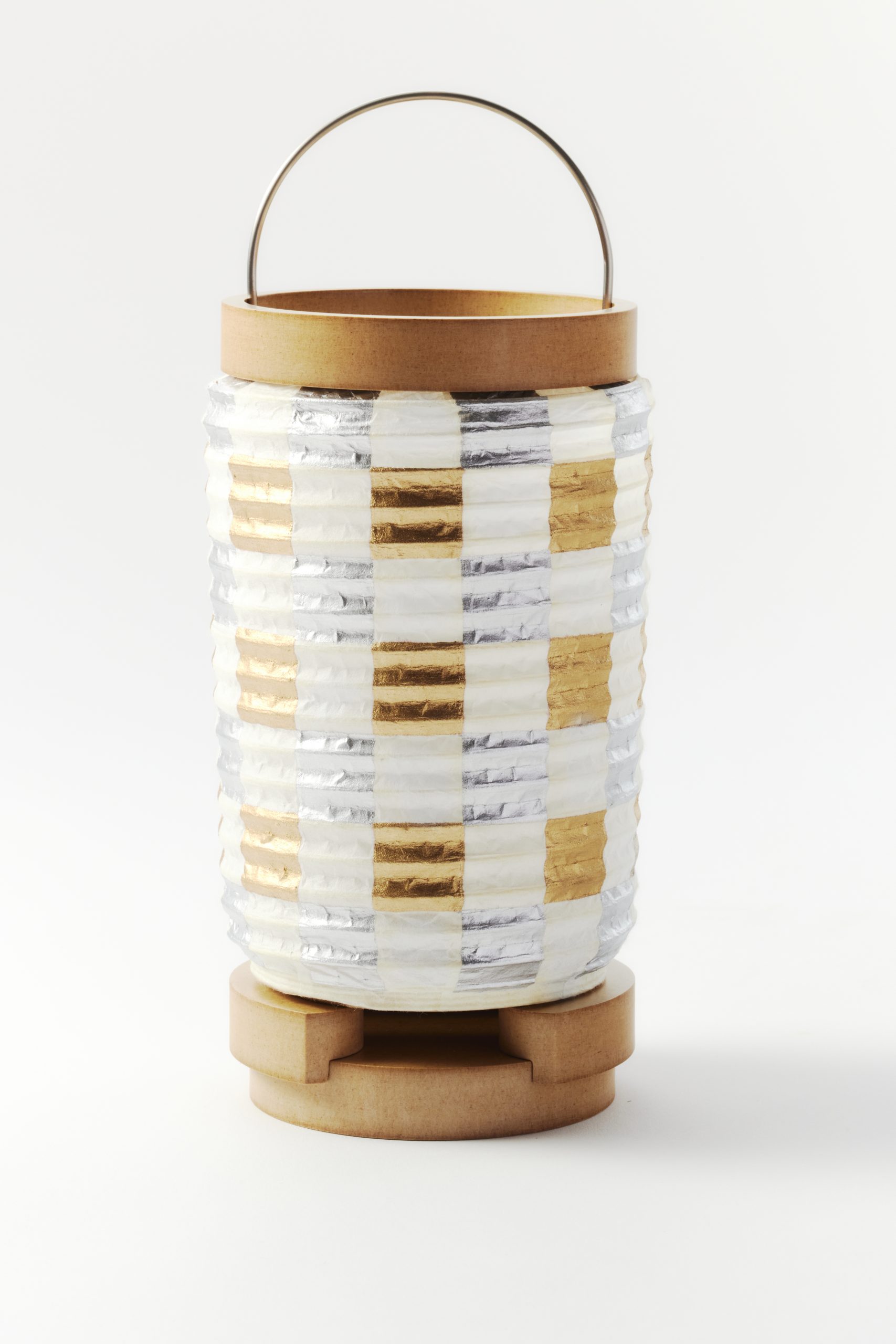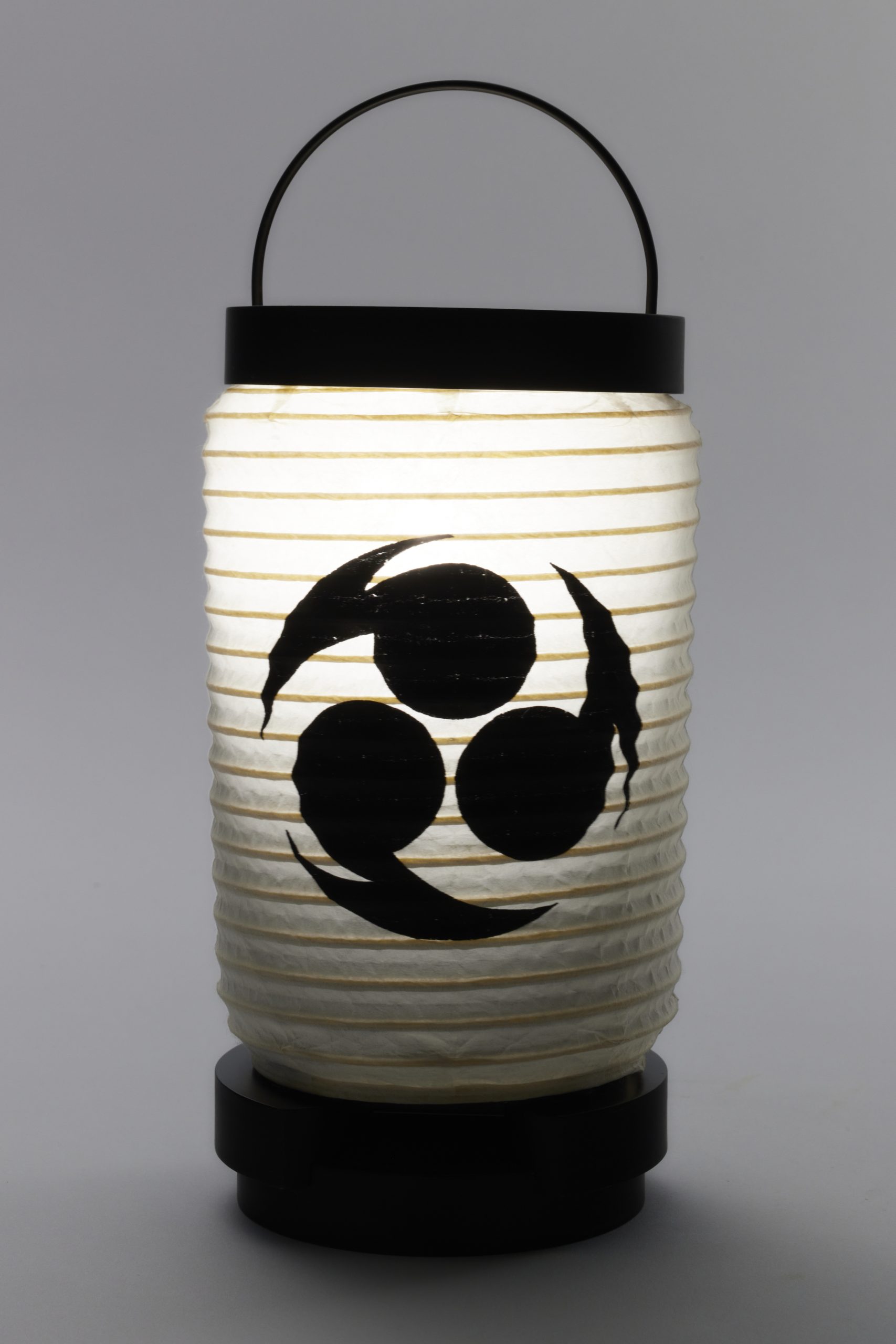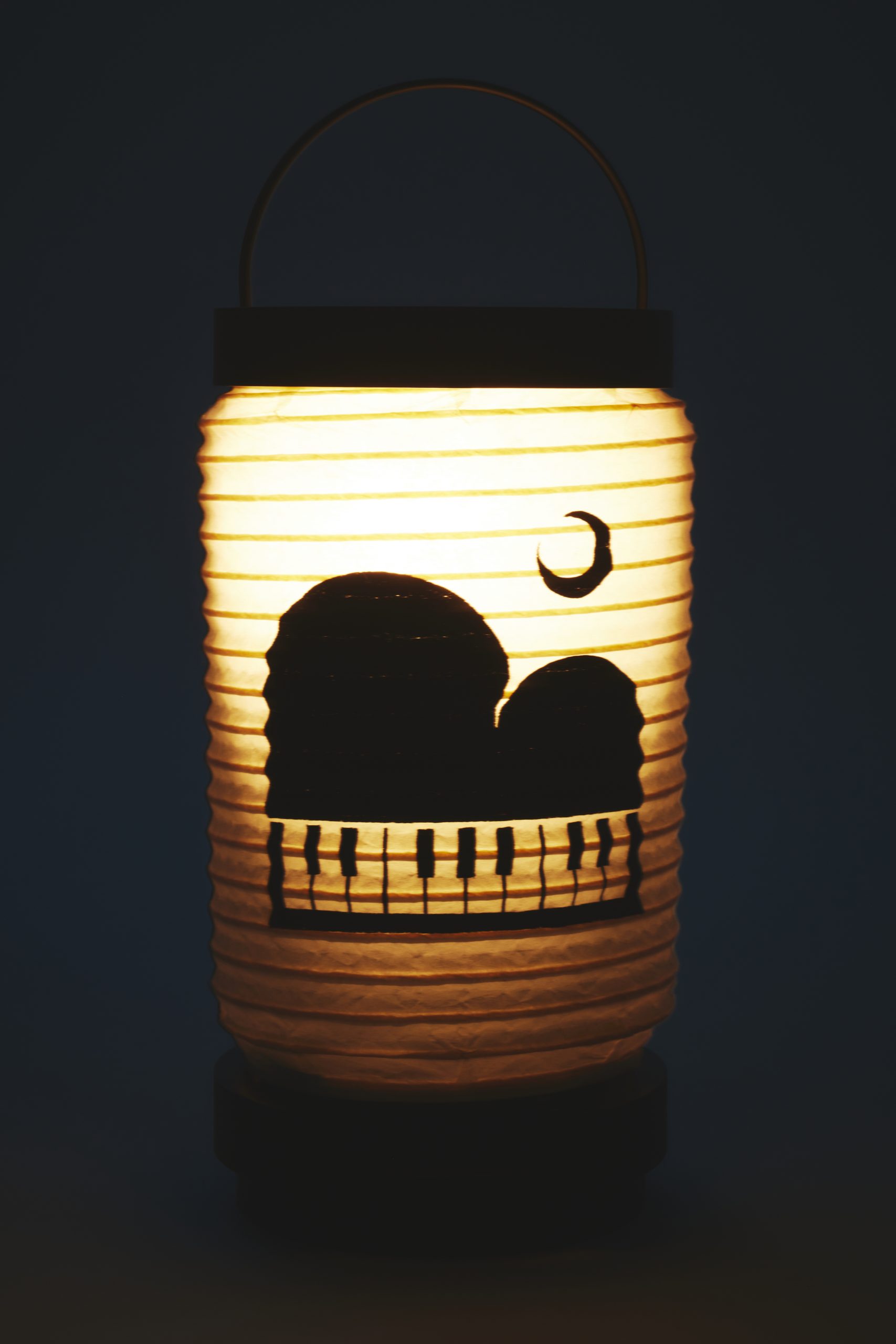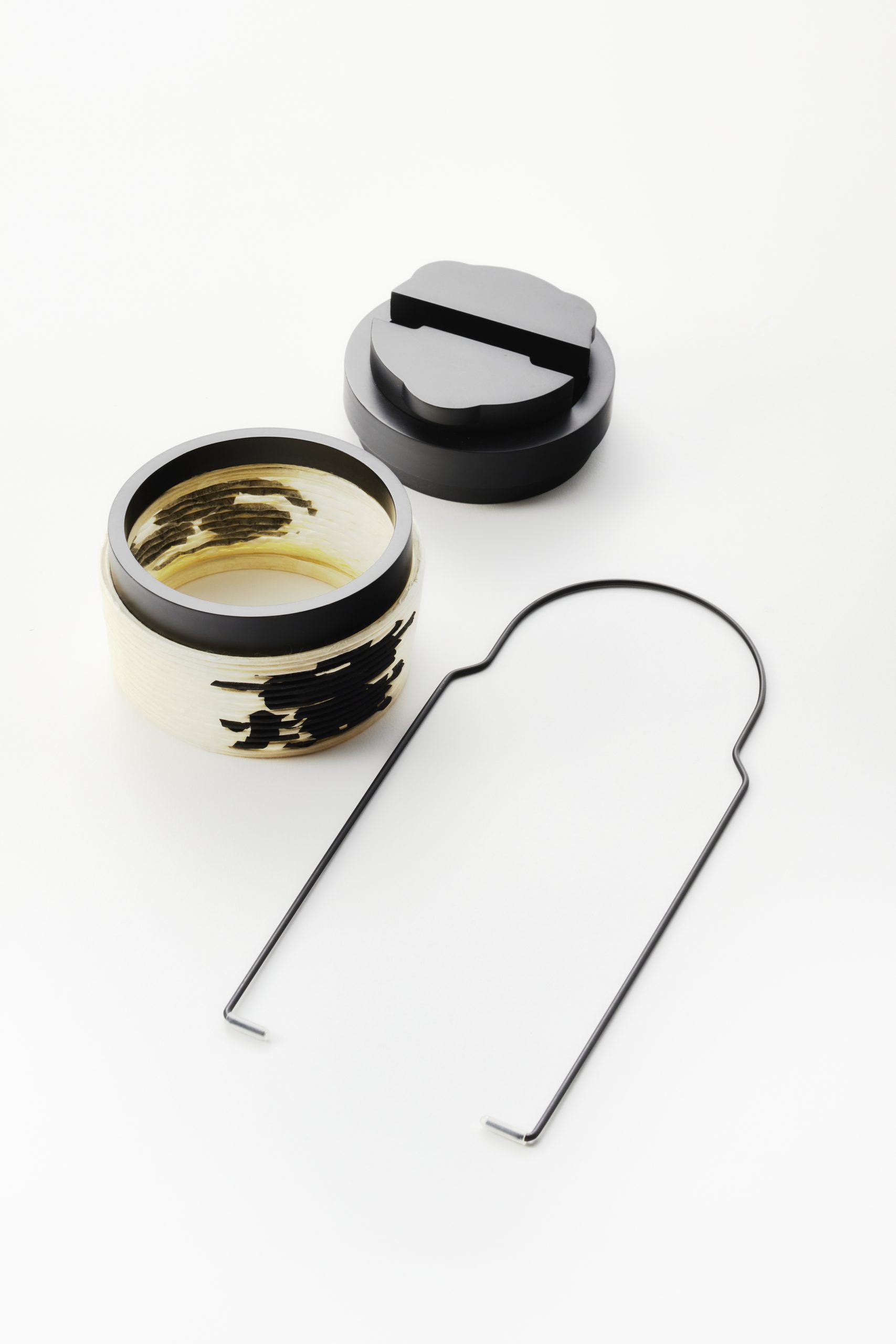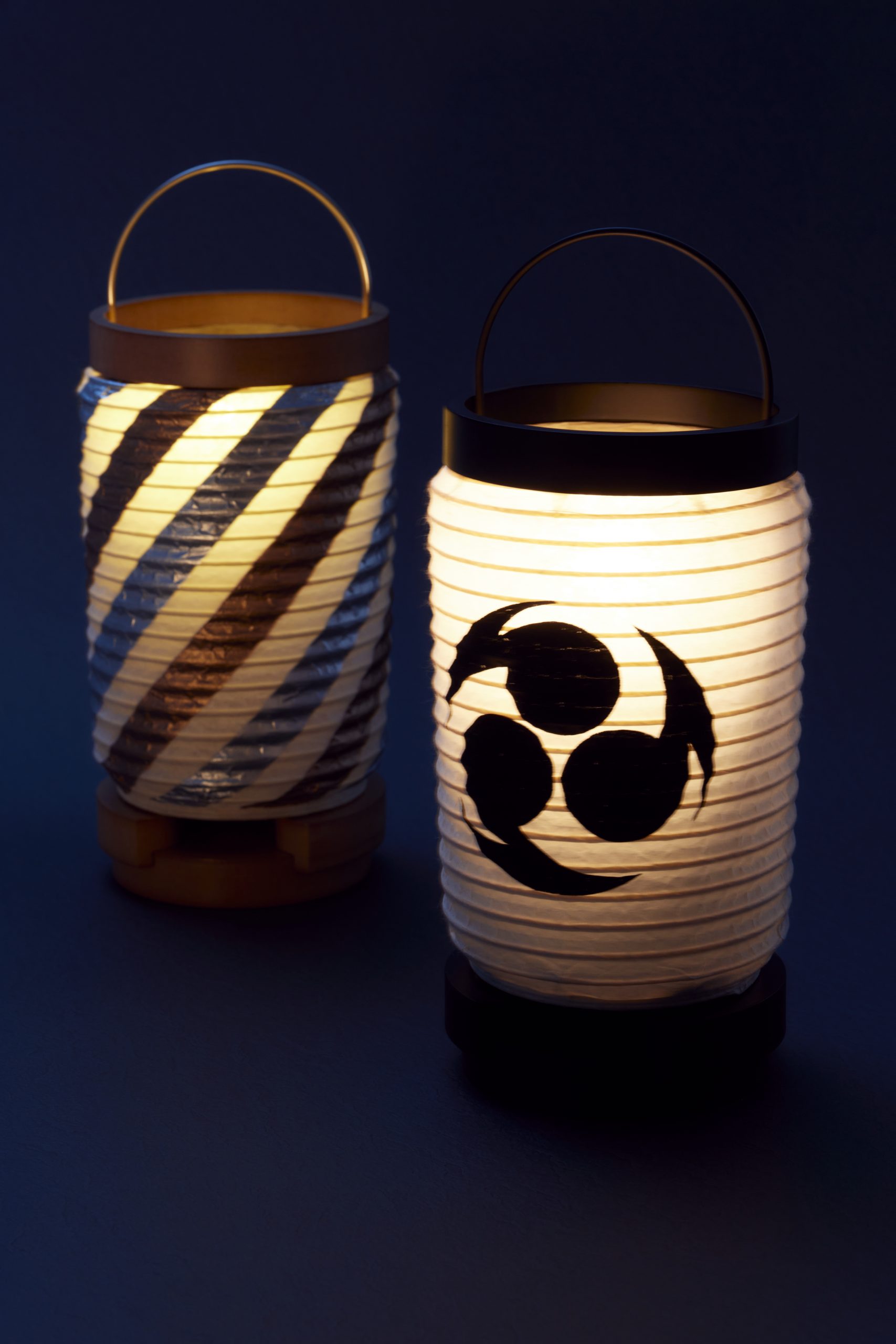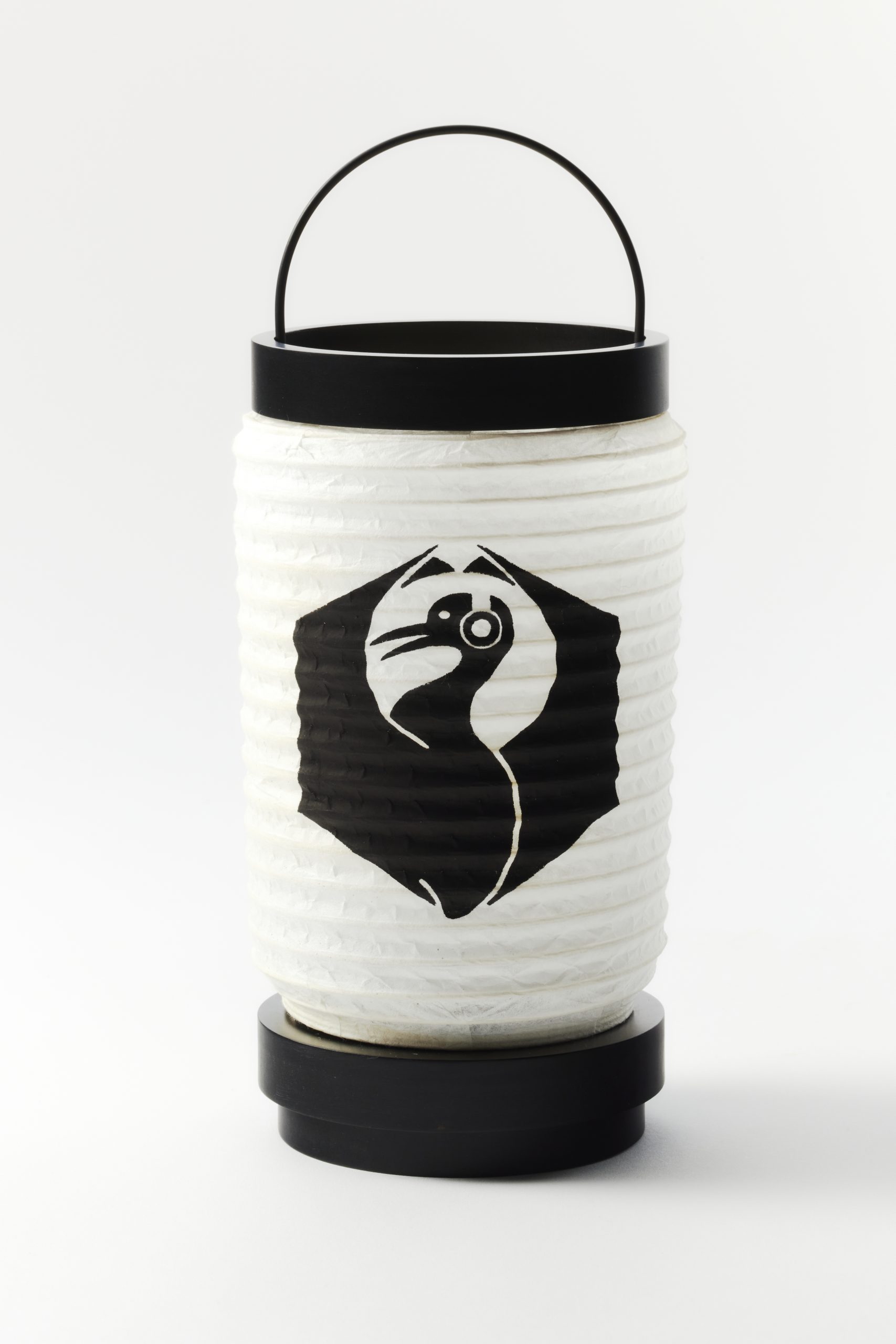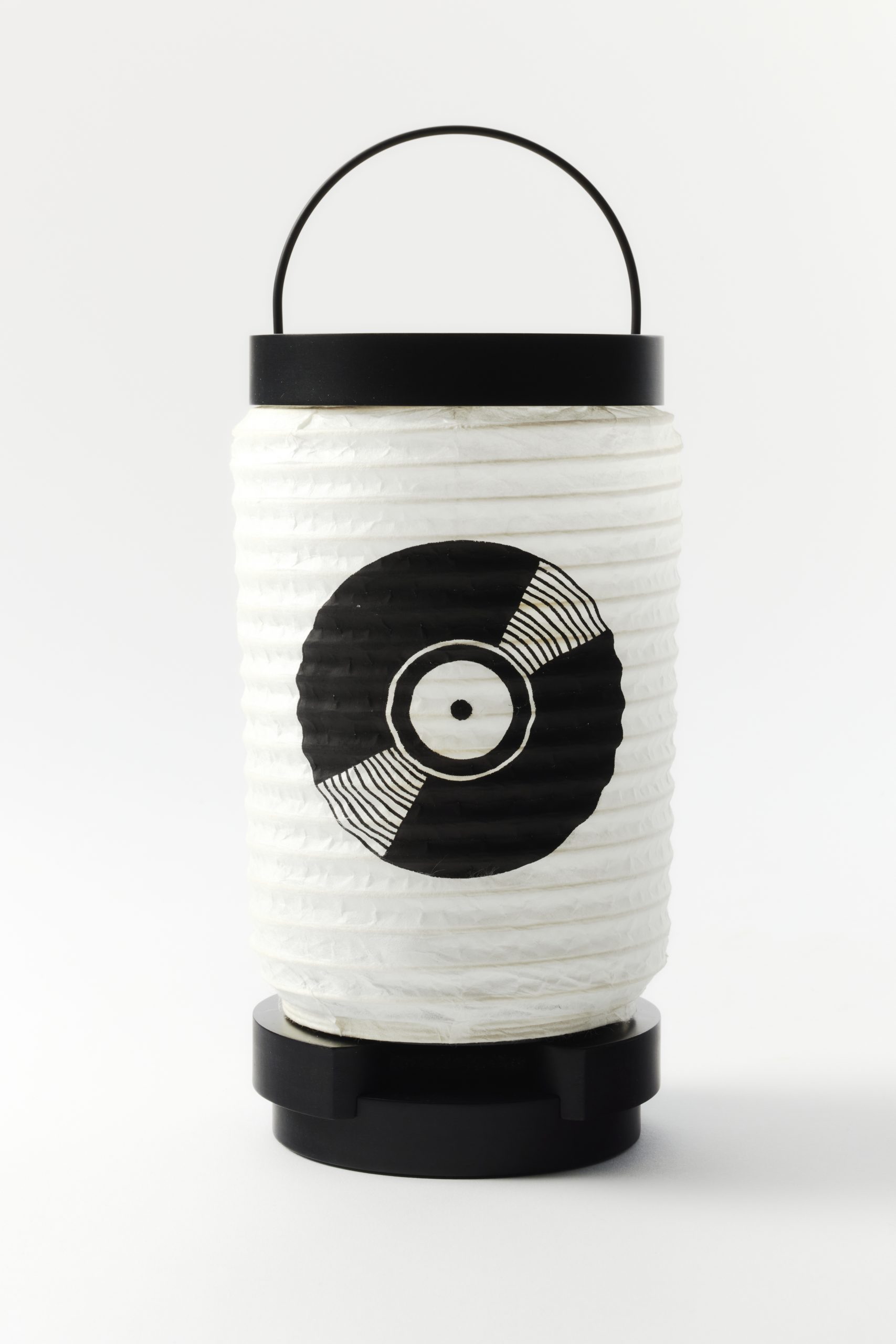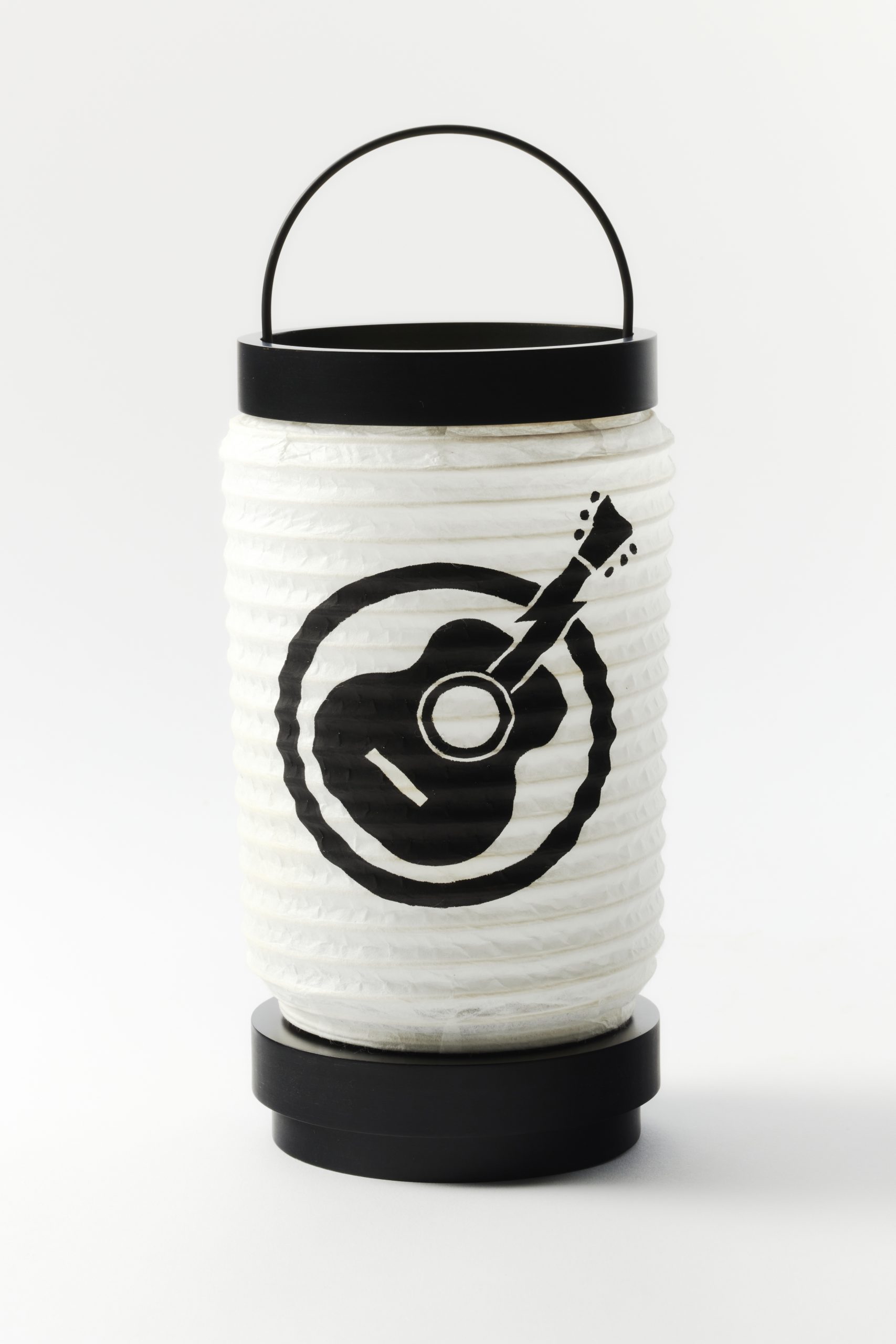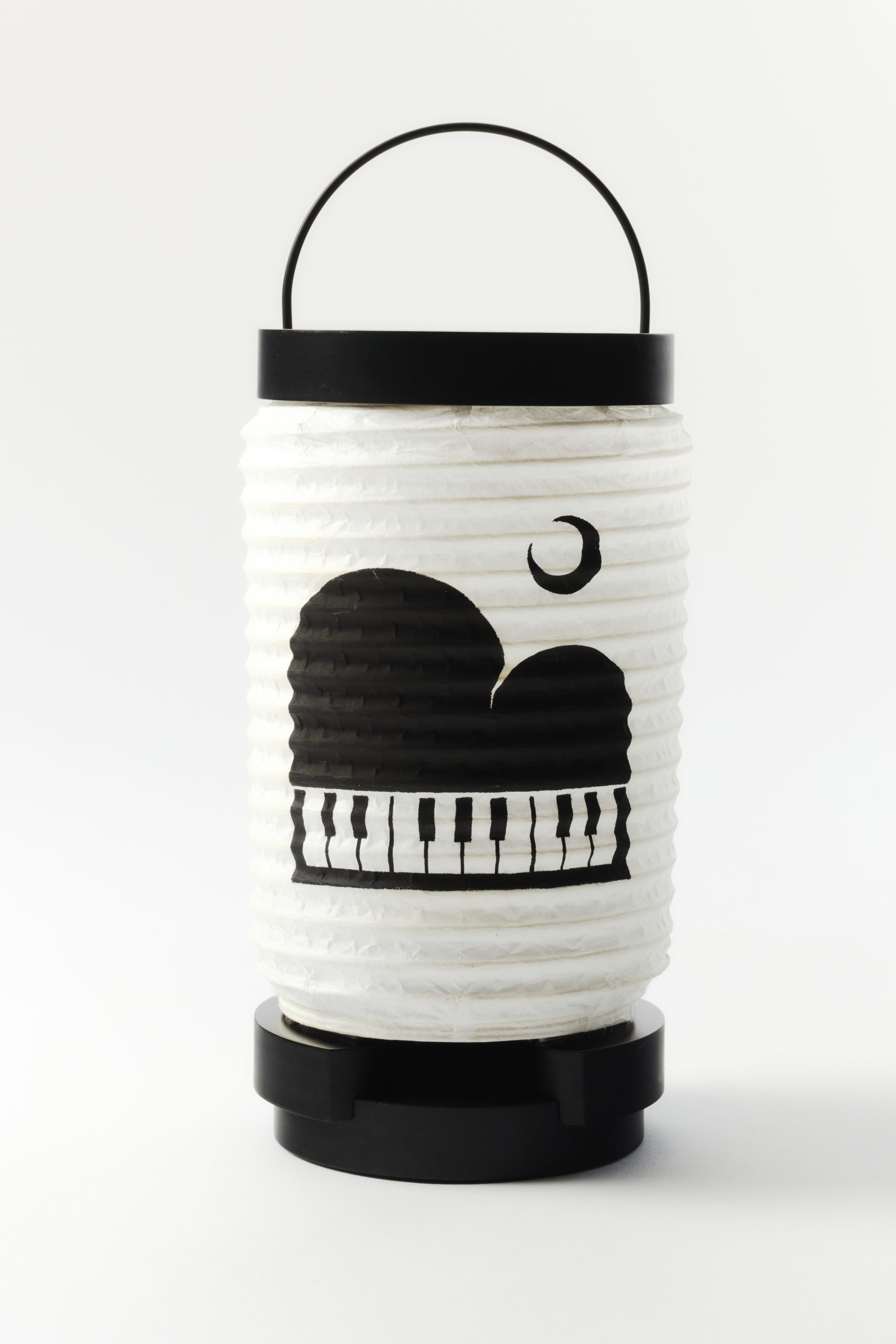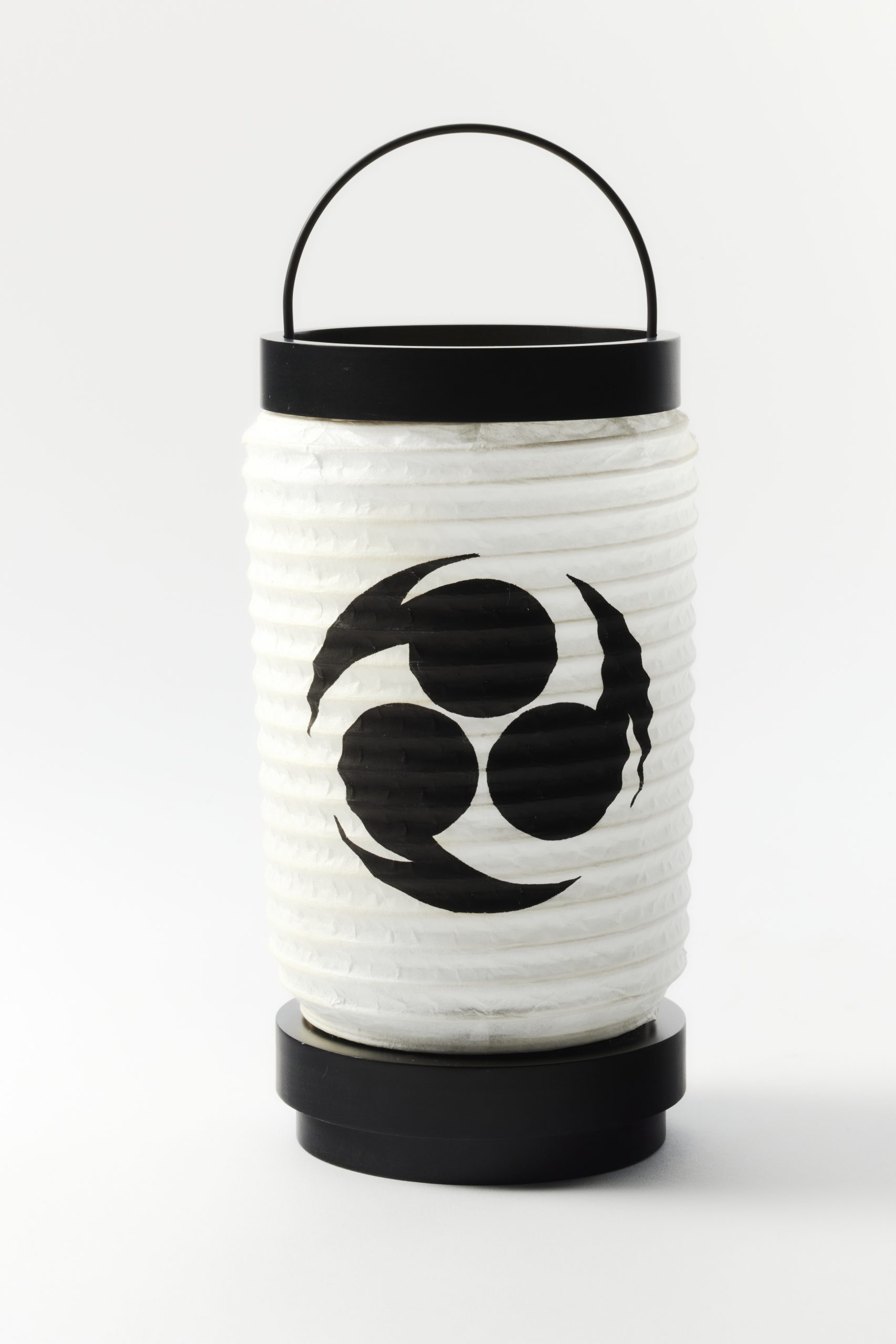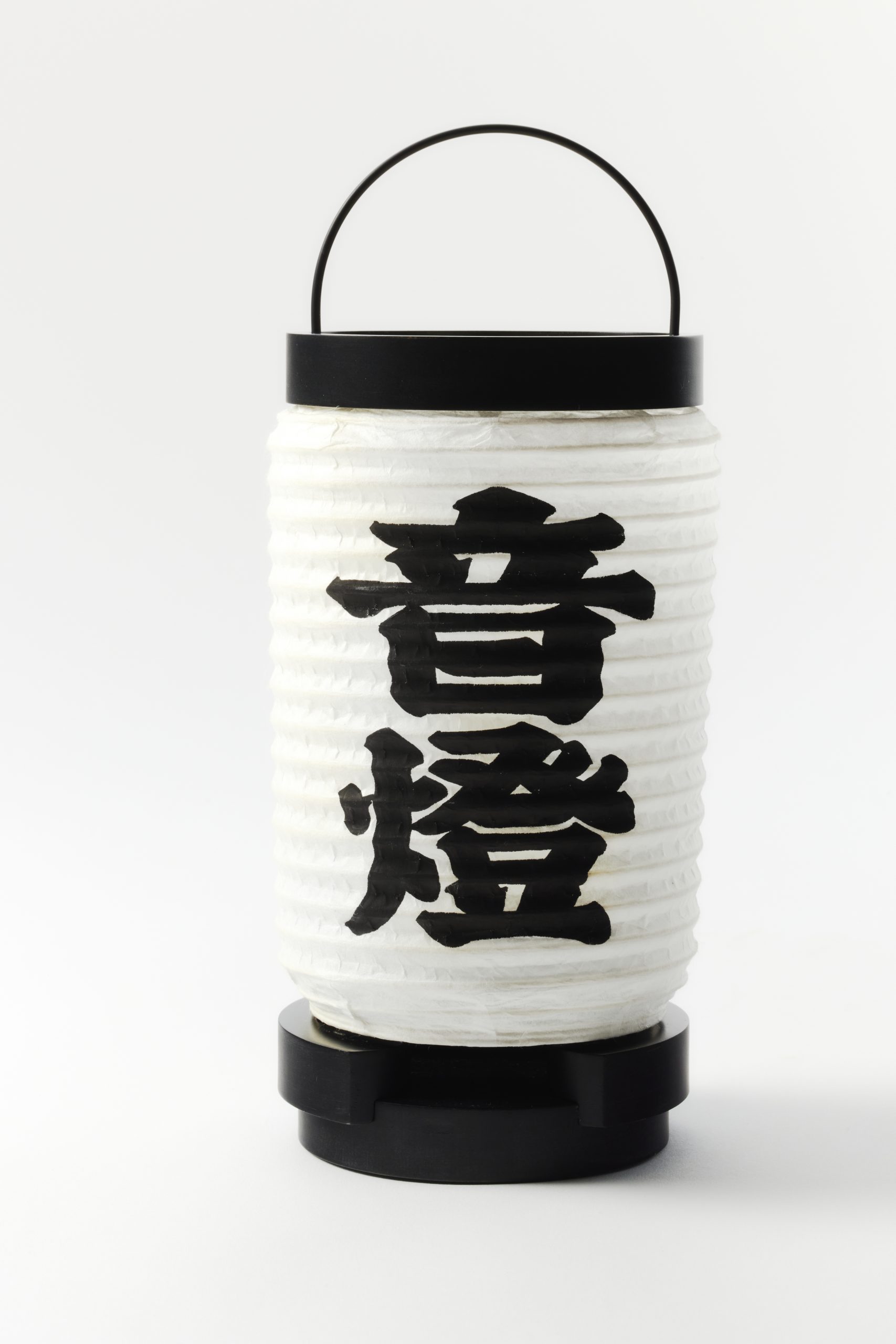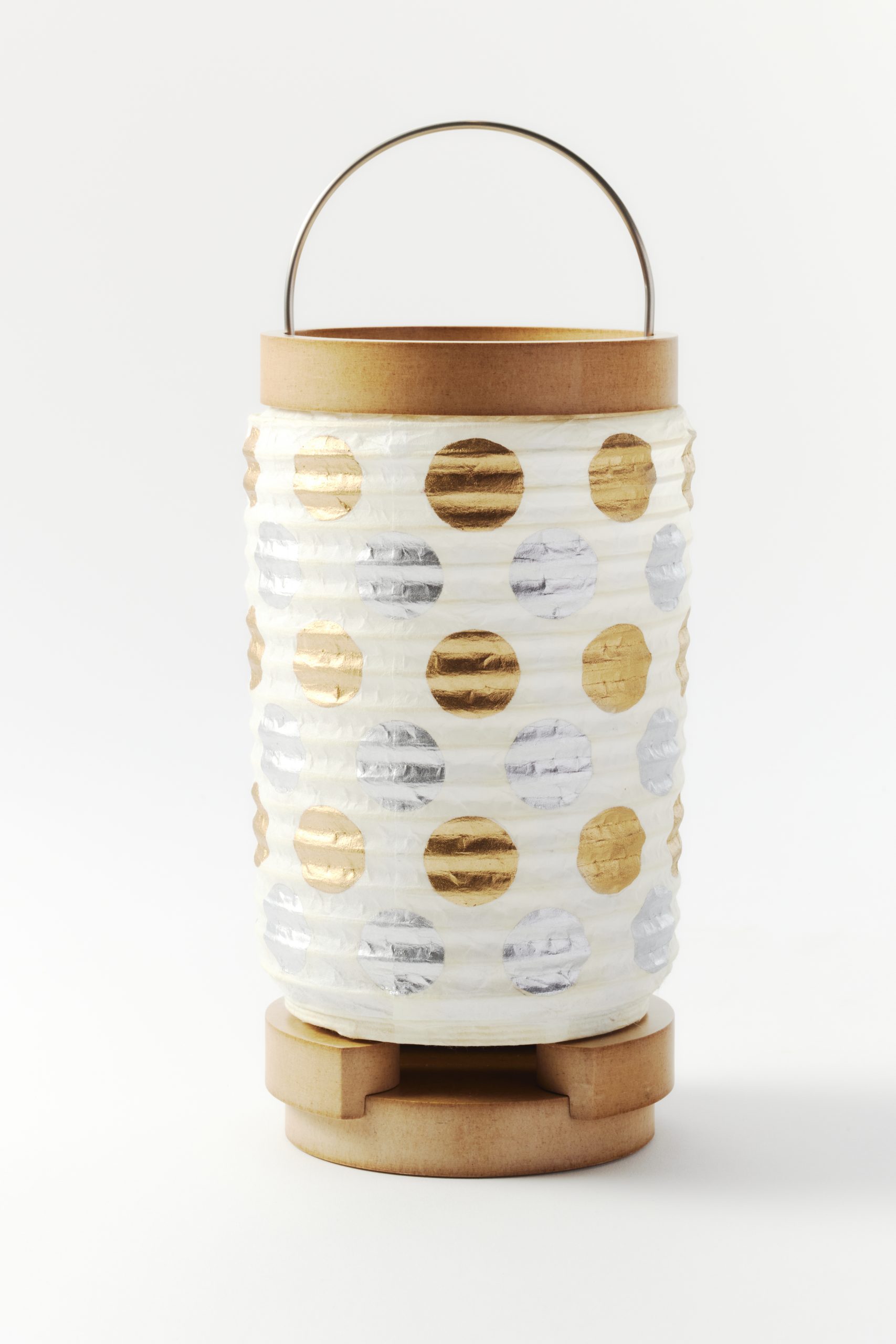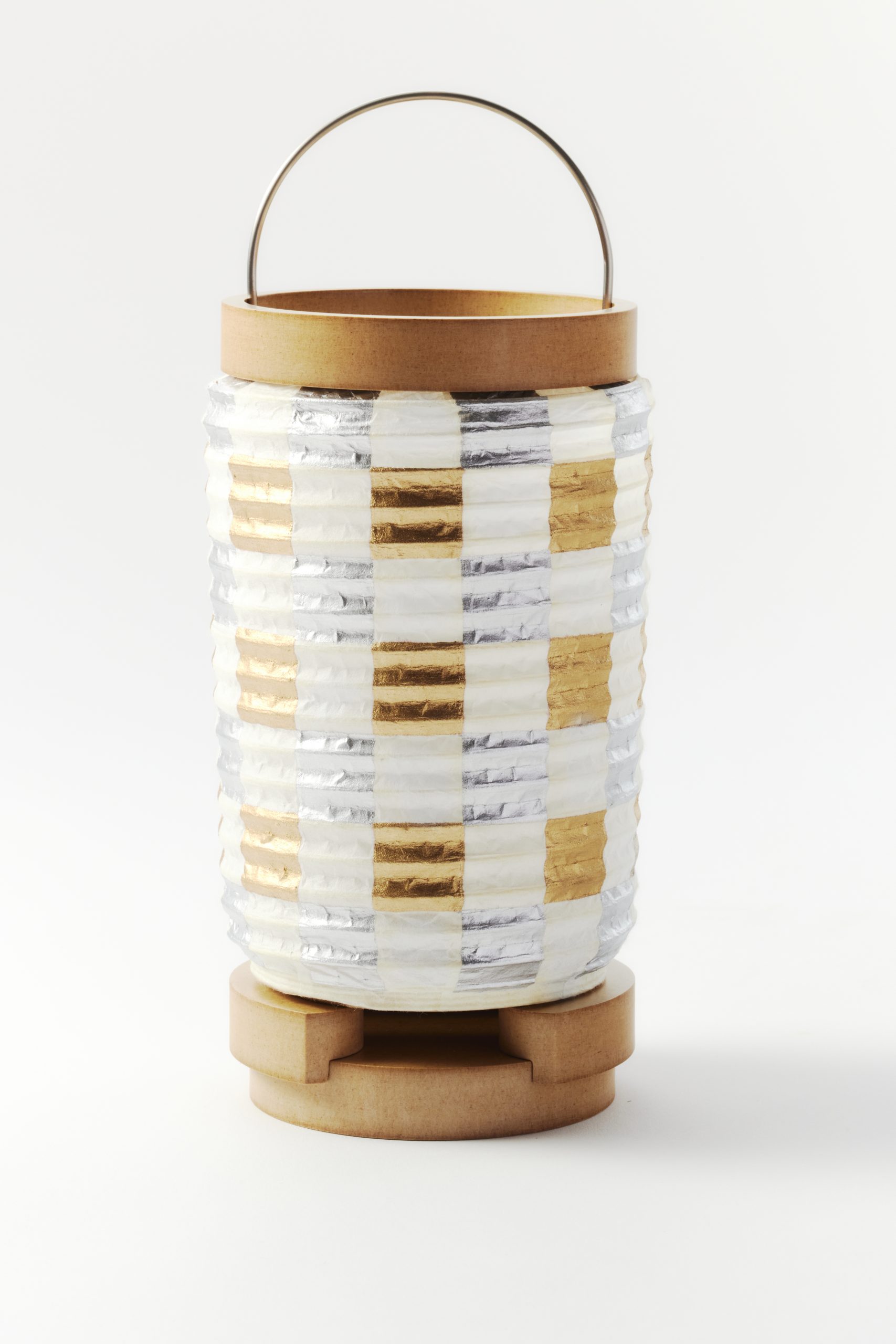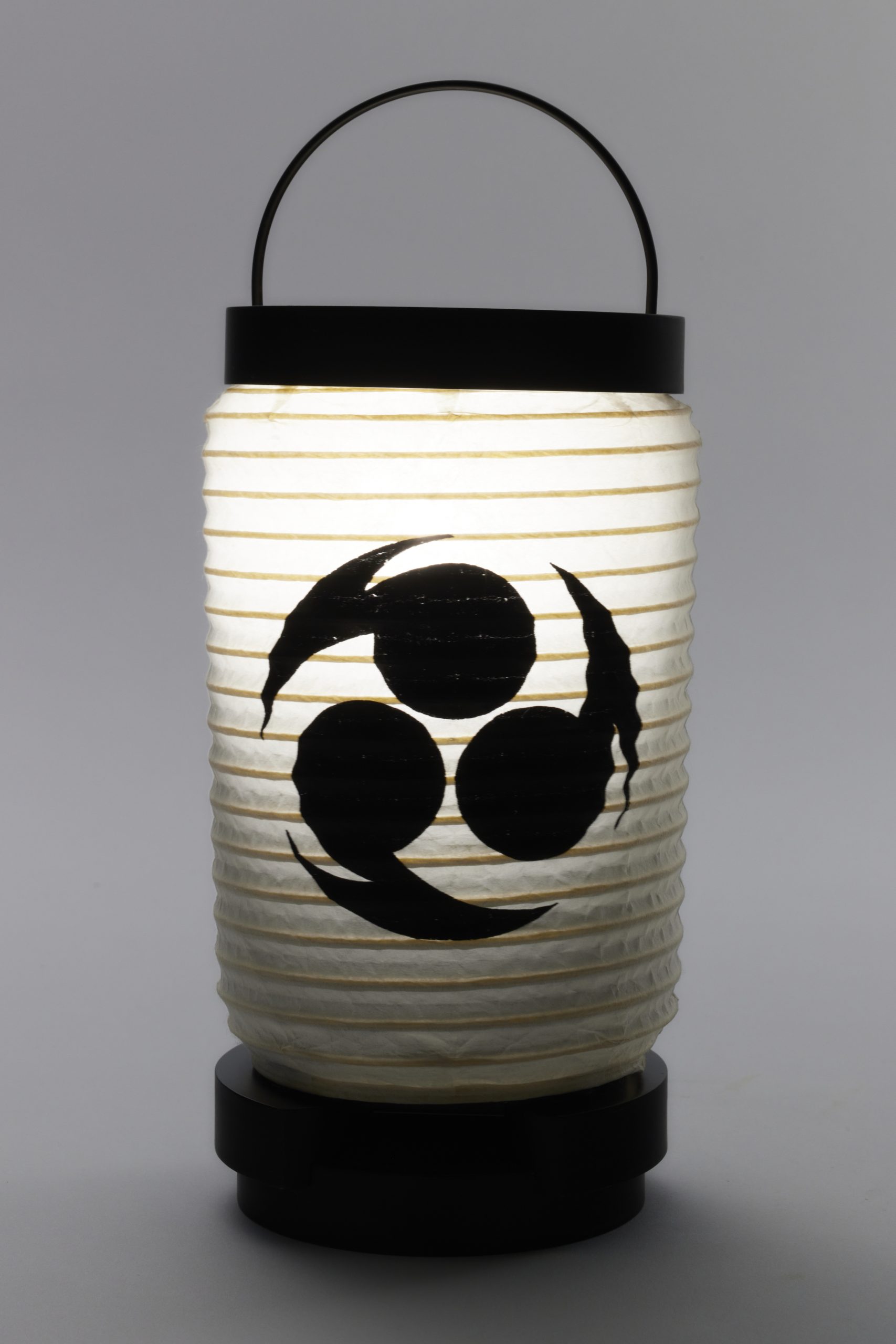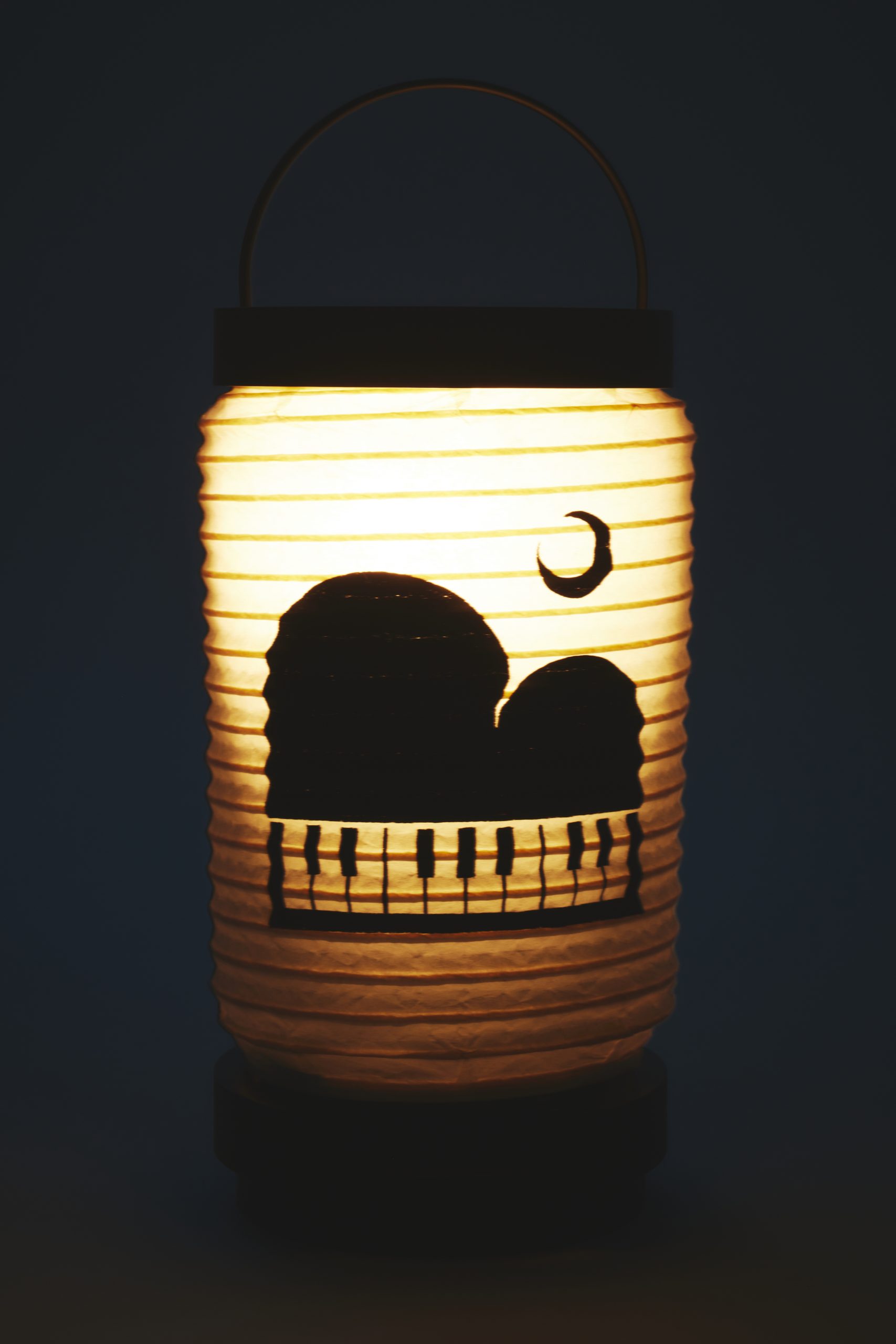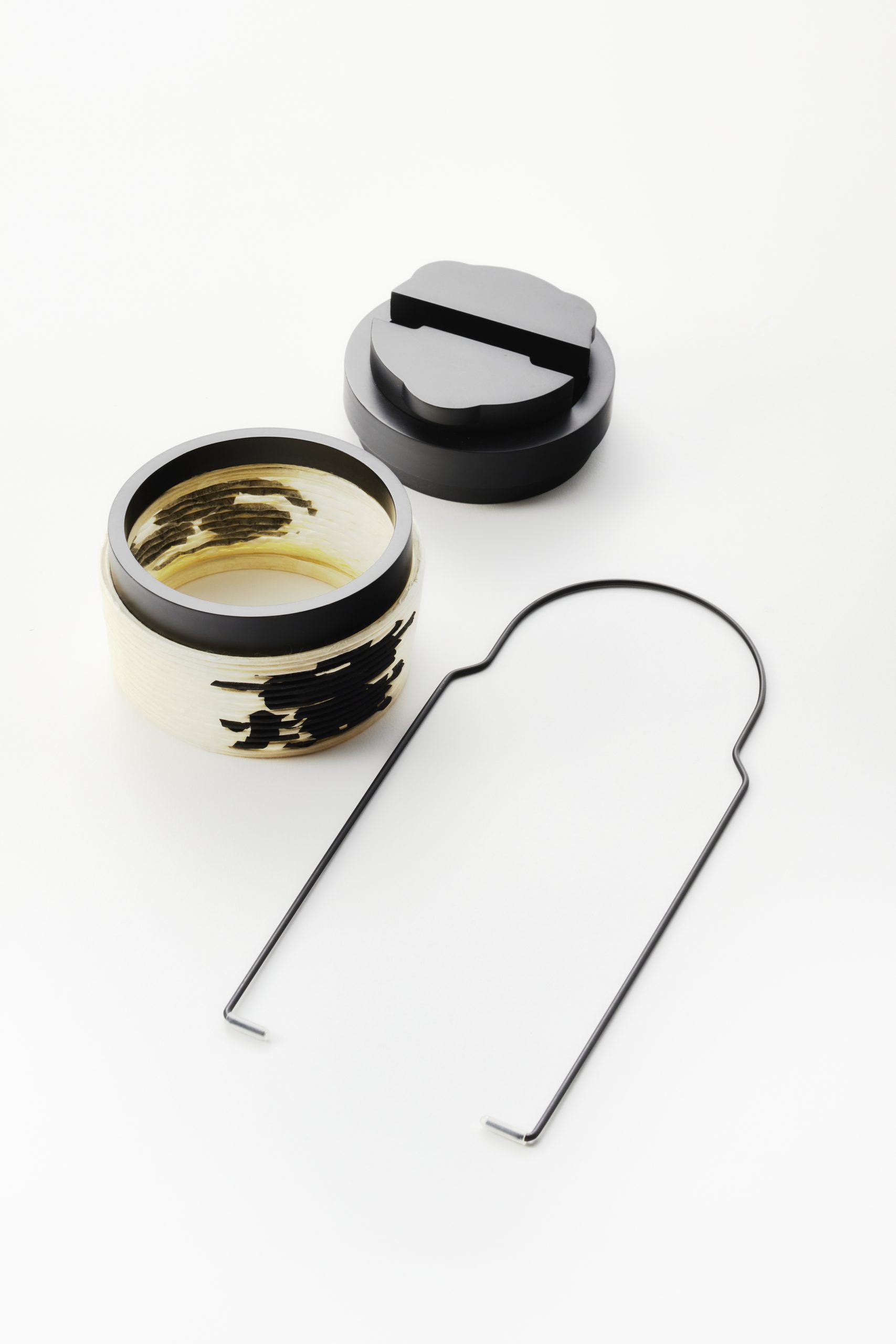 During the Edo Period, the use of lanterns for lighting purposes
became widespread among the general populace.
Although they became familiar items indispensable to
everyday life at that time,
nowadays they are comparatively uncommon and are
only used during festivals,
as celebratory gifts, as souvenirs and at other nostalgic events.
The lantern updated so as to once again penetrate into
modern daily life is the OTO CHOCHIN.
The OTO CHOCHIN appears to be nothing
more than a normal lantern at a glance,
but it provides more than just illumination.
Replacing the traditional candles with a smartphone
has turned it into a lantern with
which both lighting and music can be enjoyed.
This allows it to fill the room
with the preferred level of illumination
and the preferred type of music
by using any of the various smartphone apps available.
The designs include three different styles
for both the GARA and the MON series.
All of these are hand-painted by Kenichiro Tamura,
the fourth-generation owner
of the Namidabashi Oshimaya Lantern Shop,
which allows them to exude an aura
than cannot be found in printed lanterns.
The patterns used on the GARA series are simple
and include silver and gold check patterns,
stripes and polka dots.
The natural colors used for the juke
(the rings around the top and bottom of the lanterns)
are well-matched to enable them to fit snugly
into modern living environments.
Conversely, the MON series are painted
with black records, guitars, pianos and
other musical-related motifs and Edo-style characters
to exude an aura representative of
the hand-painted lanterns prevalent during that period.
The mitsudomoe (three-comma designs)
created with musical notes,
the korin kikkozuru (a specific Japanese family crest)
design that resemble DJs,
and the various other motifs used in the designs,
which are based on family crests commonly used on lanterns,
display the playfulness of designer Toshinobu Kawata.
OTO CHOCHIN

Materials: Washi paper, plywood (MDF), stainless steel
Size: Diameter 118 mm x height 260 mm, approximately 240g
Types: 6 types (GARA ×3, MON ×3)
Recommended Retail Price: ¥19,800 (tax included)

*The information on this site is as of June 2023.
*Sizes, colours and shapes of the actual products may differ slightly as they are
handmade.
*Product specifications and suggested retail prices may change without prior notice.