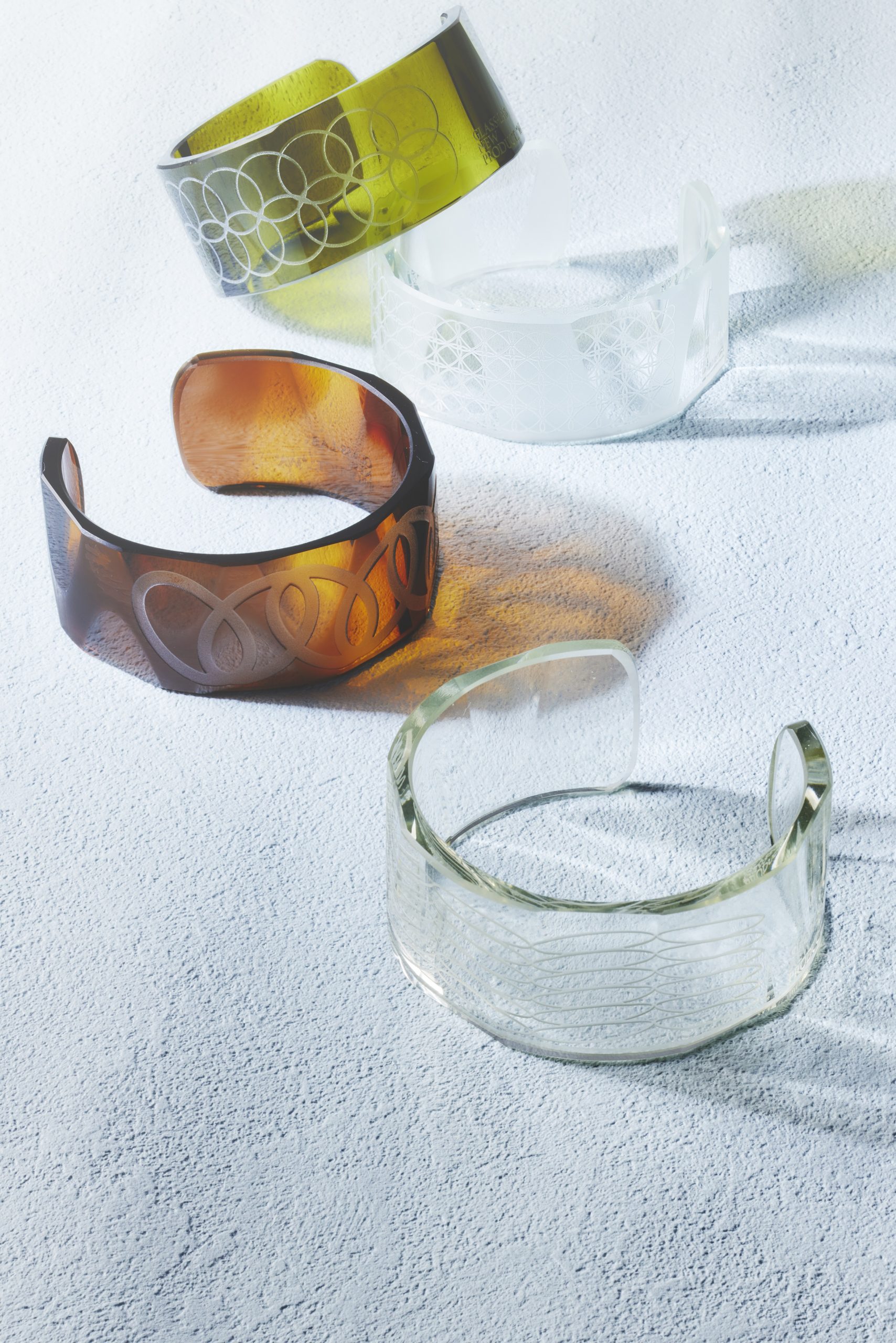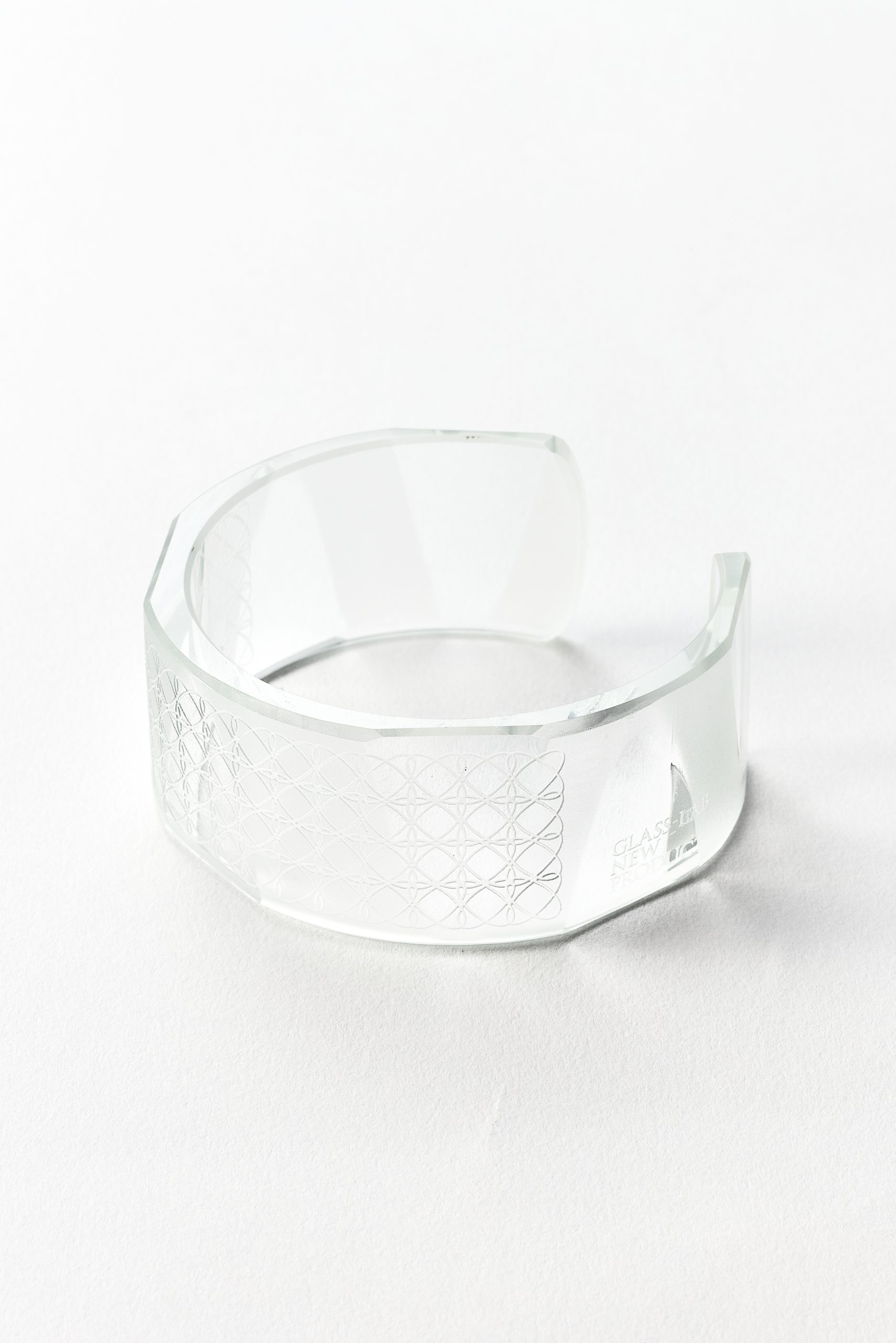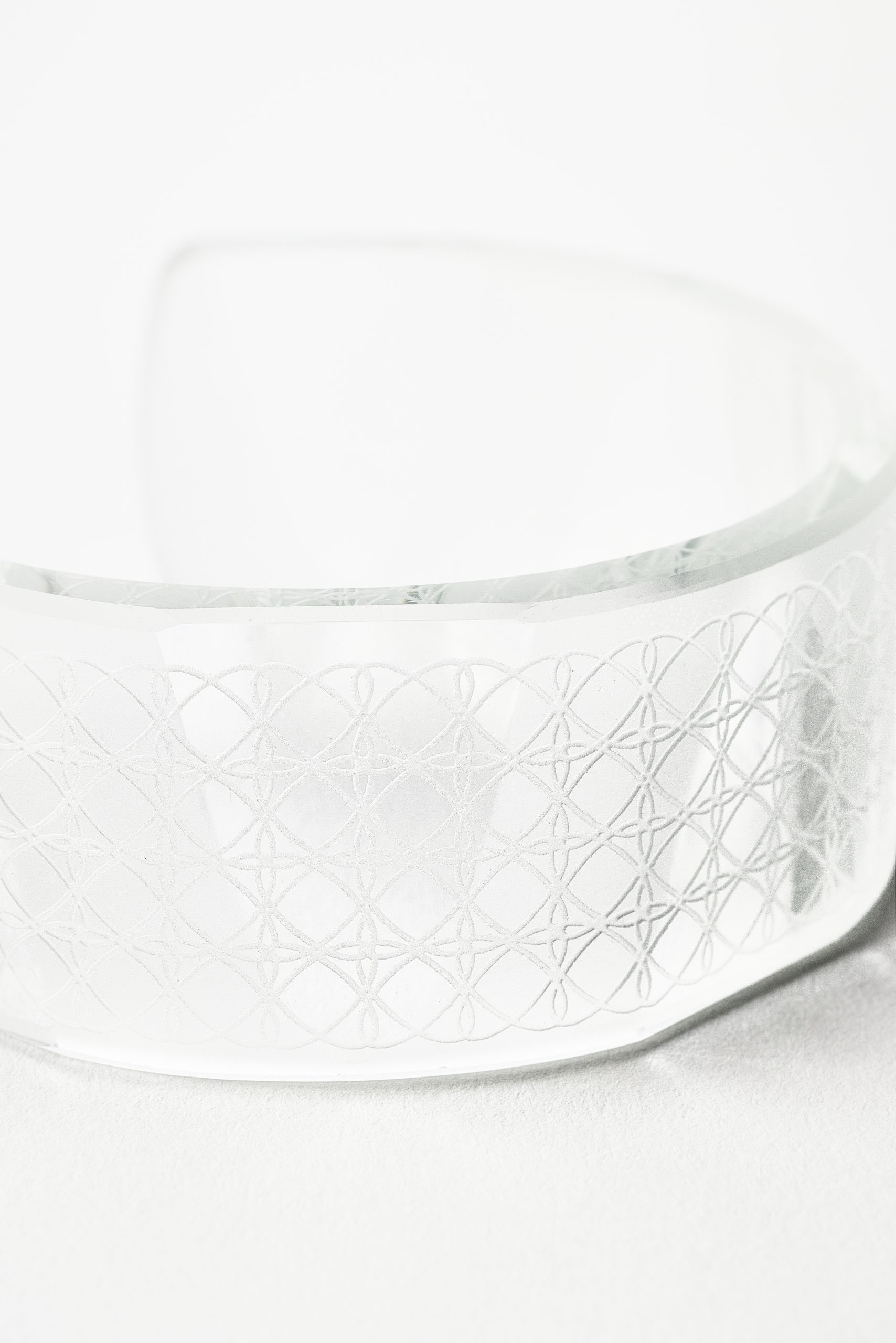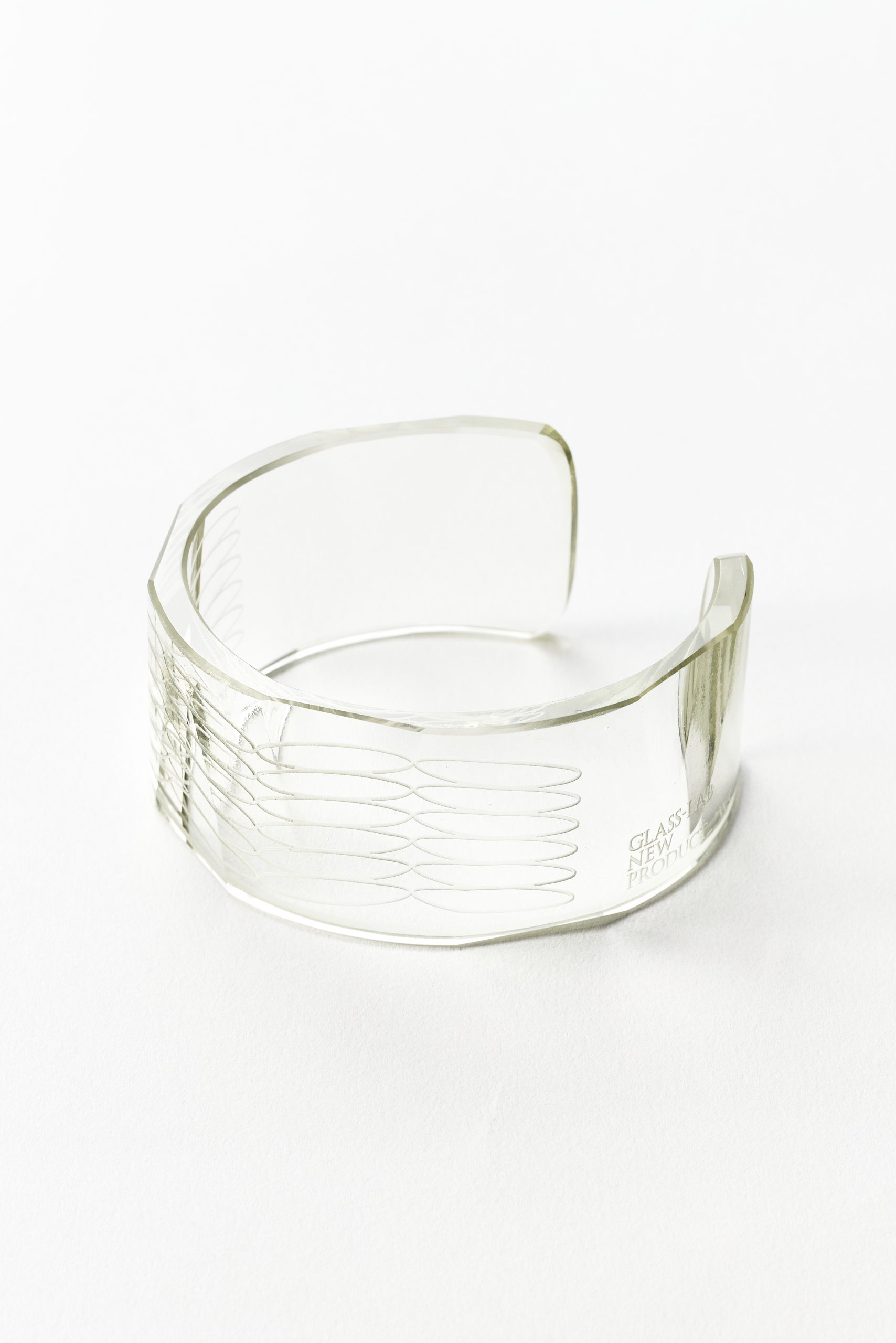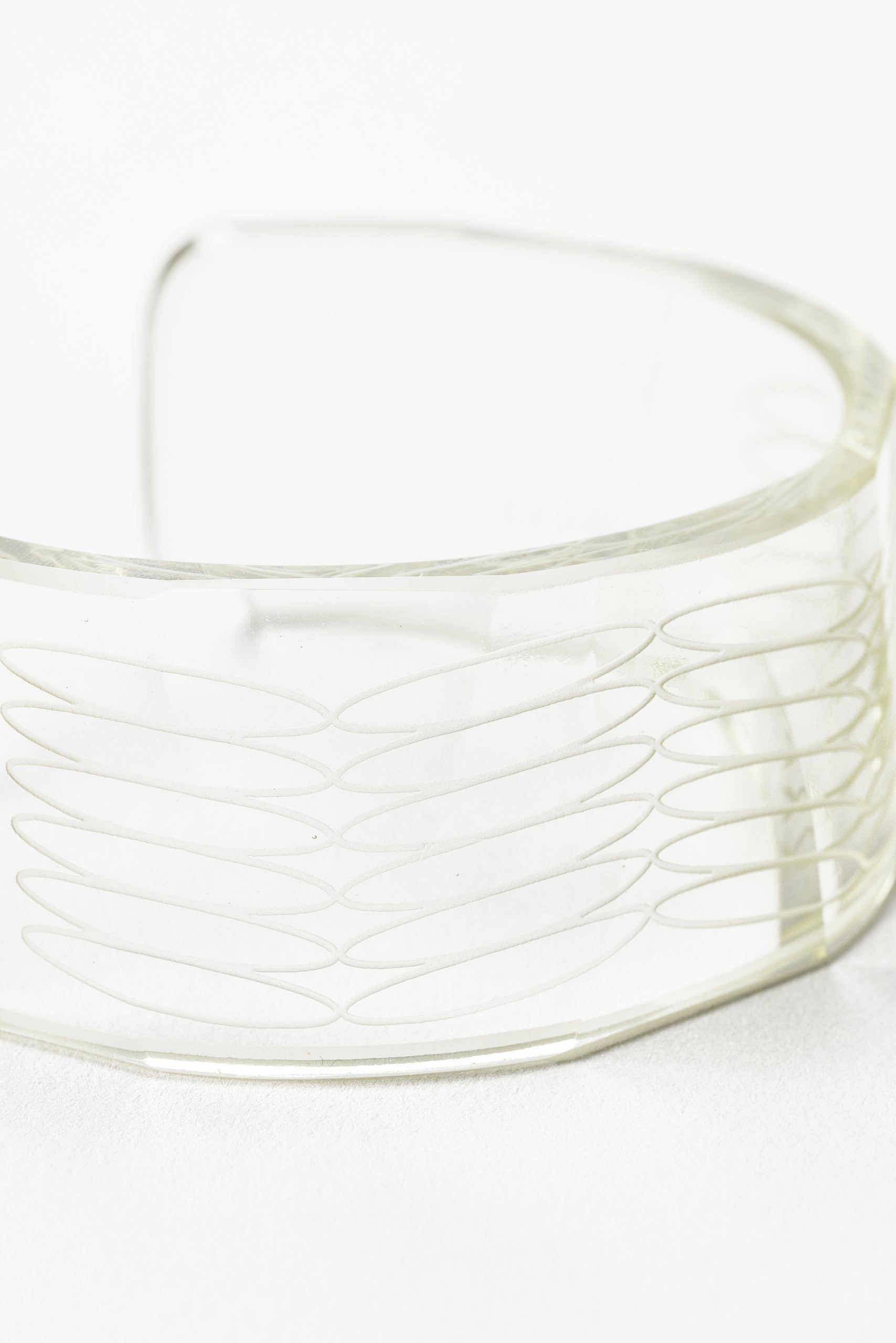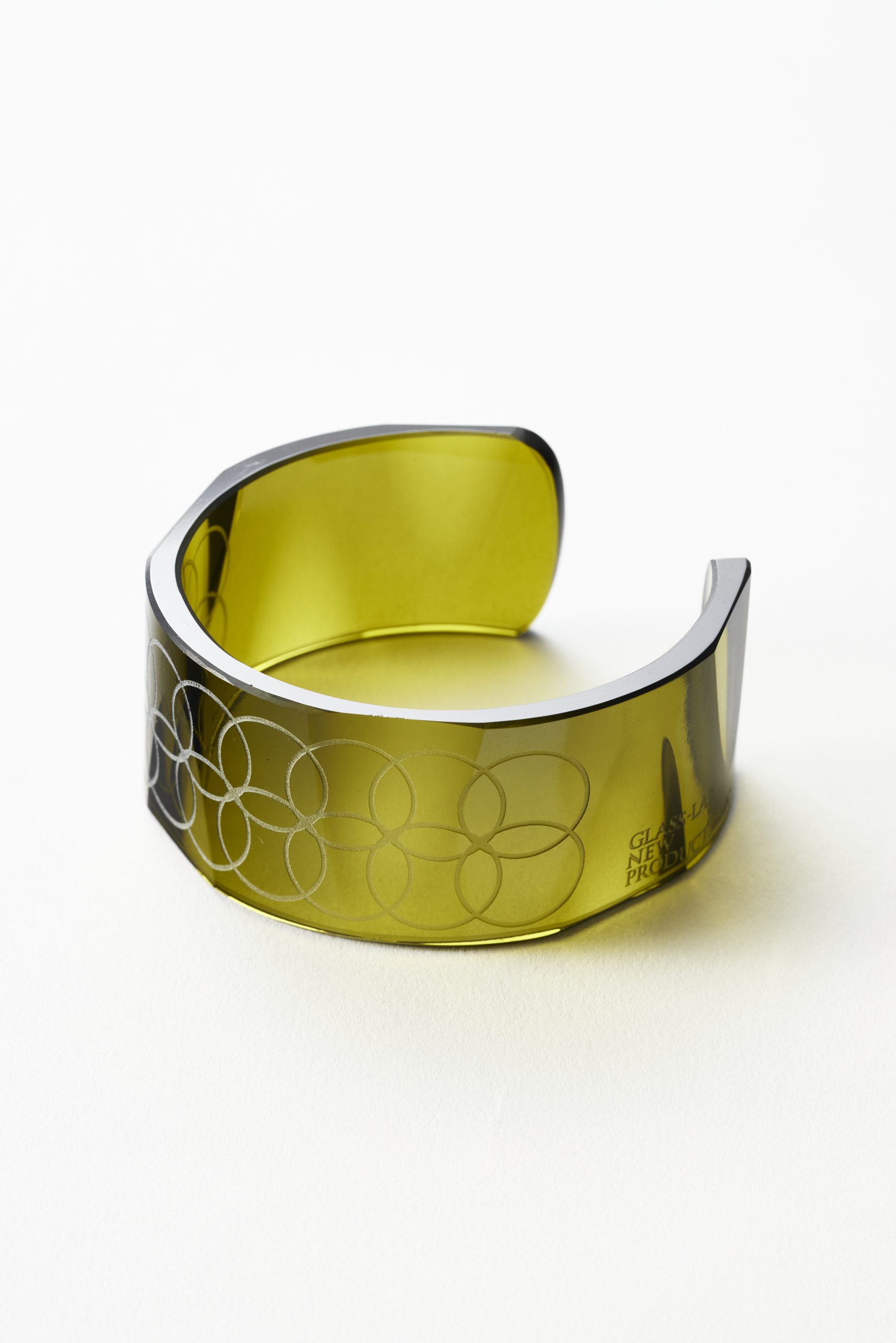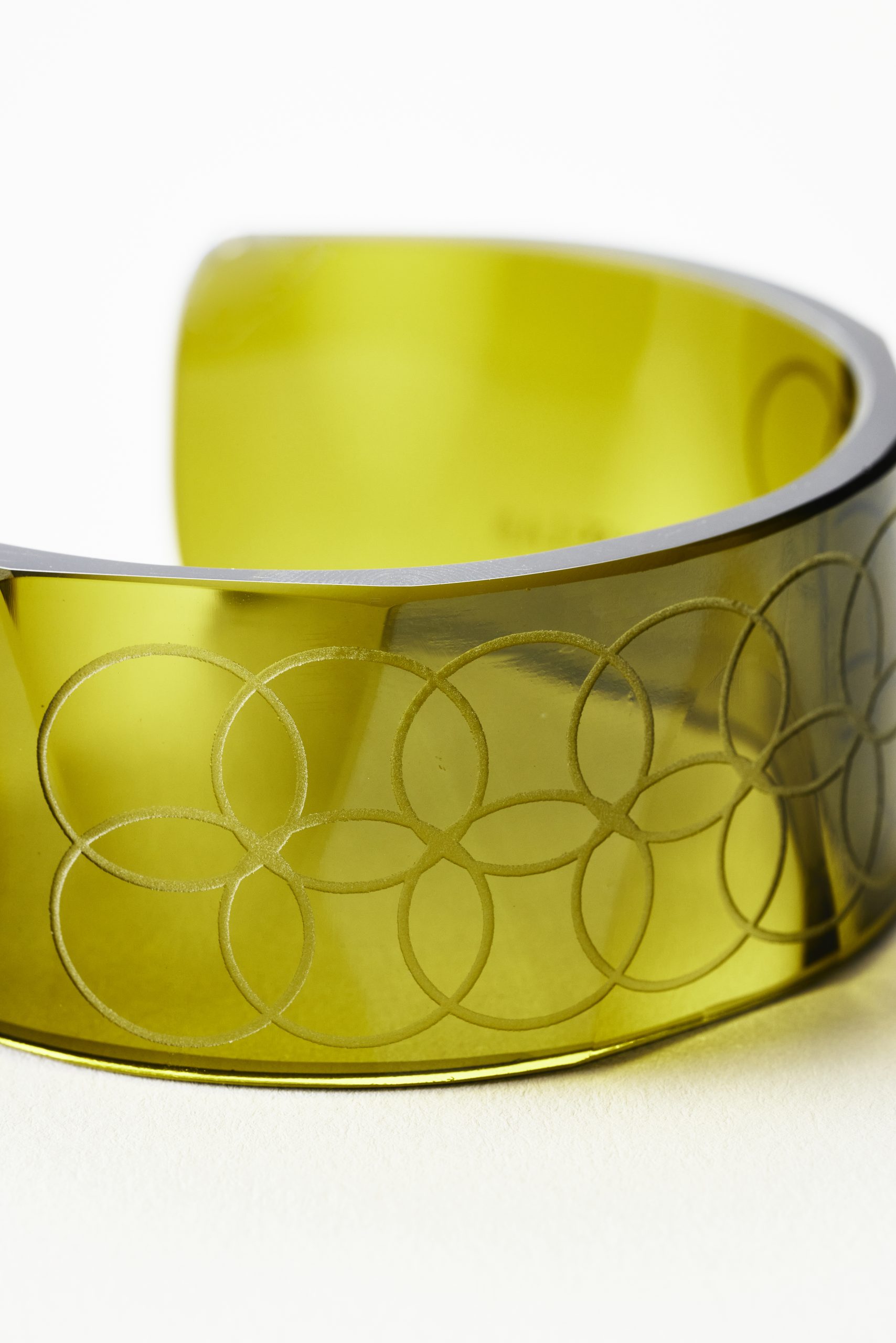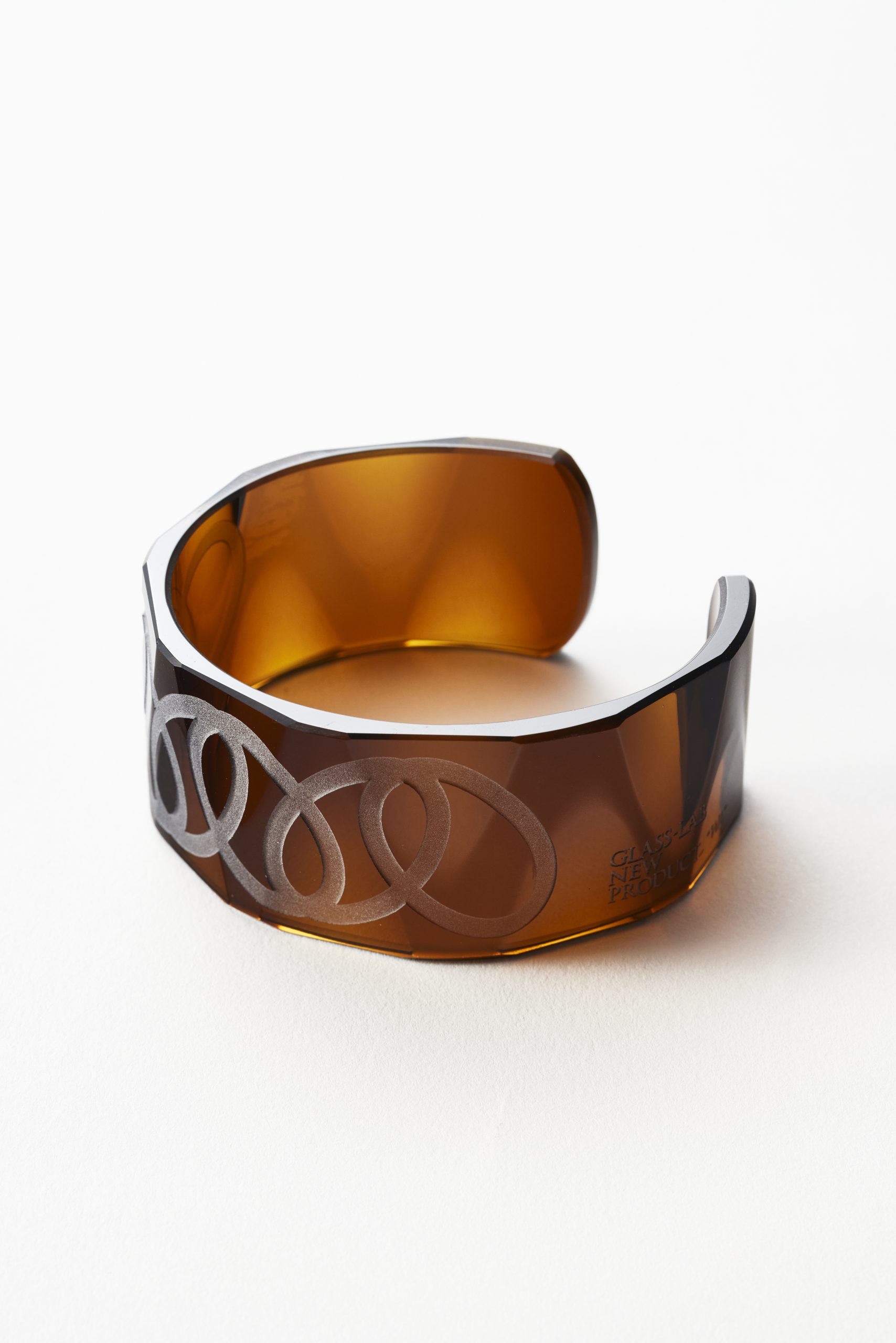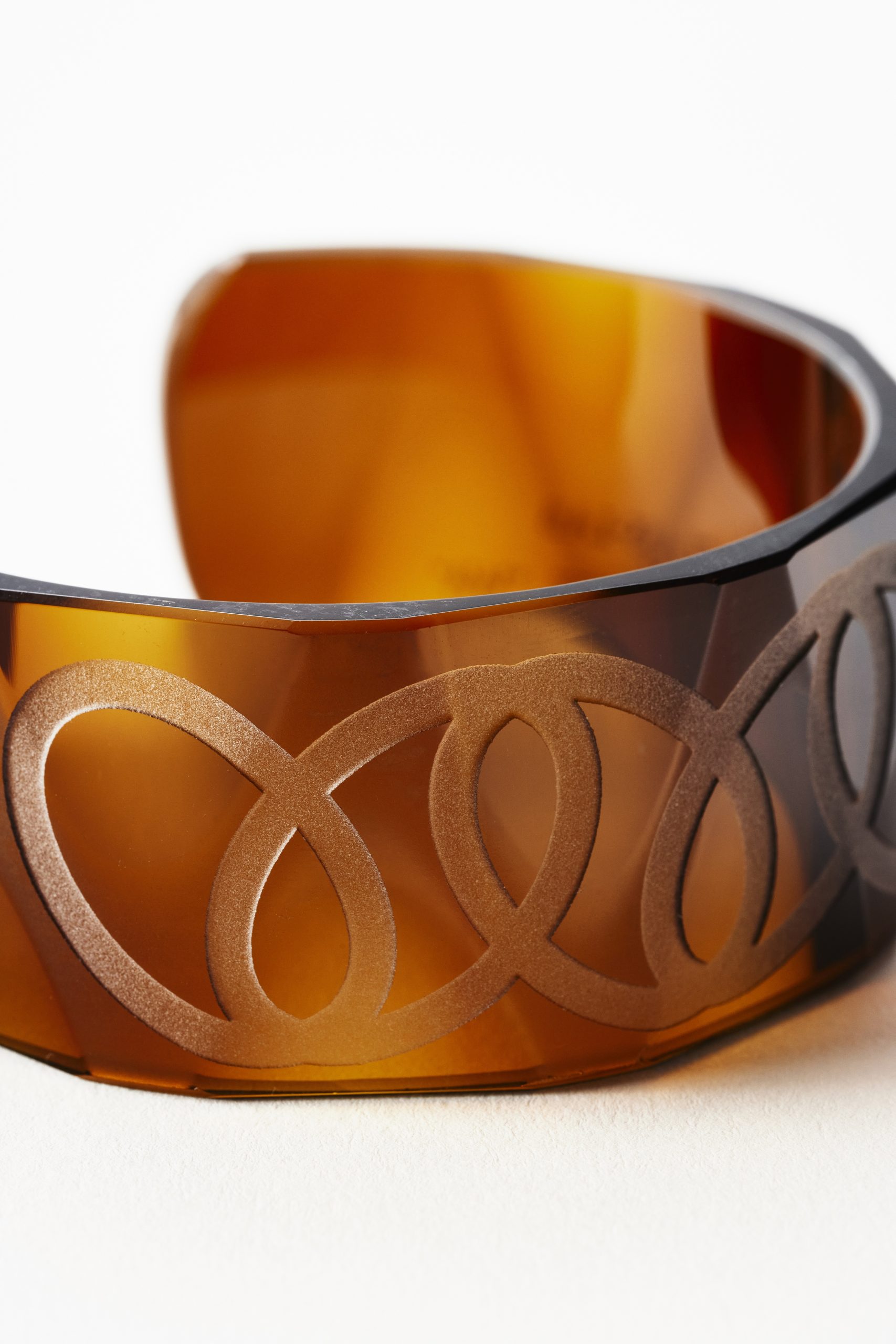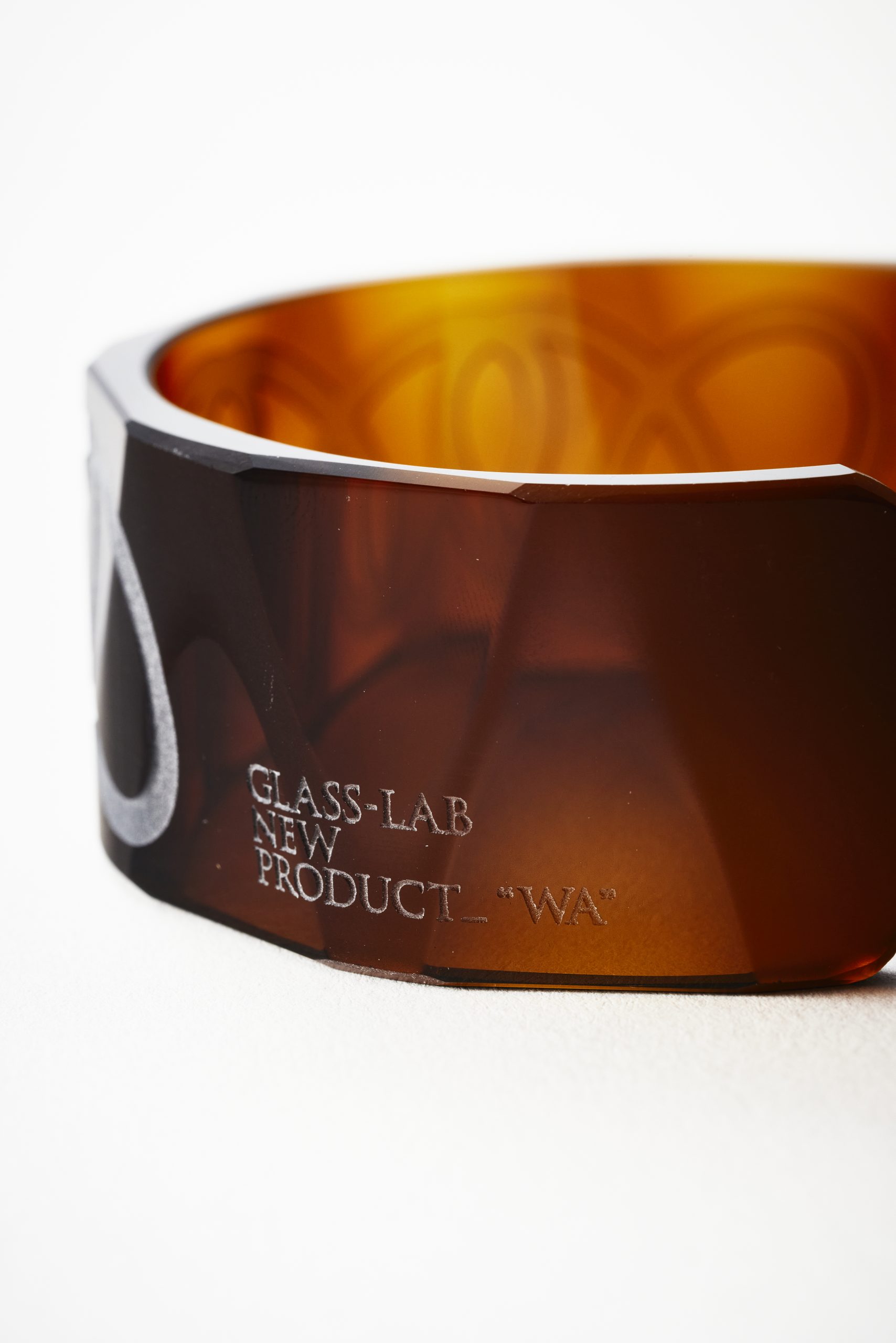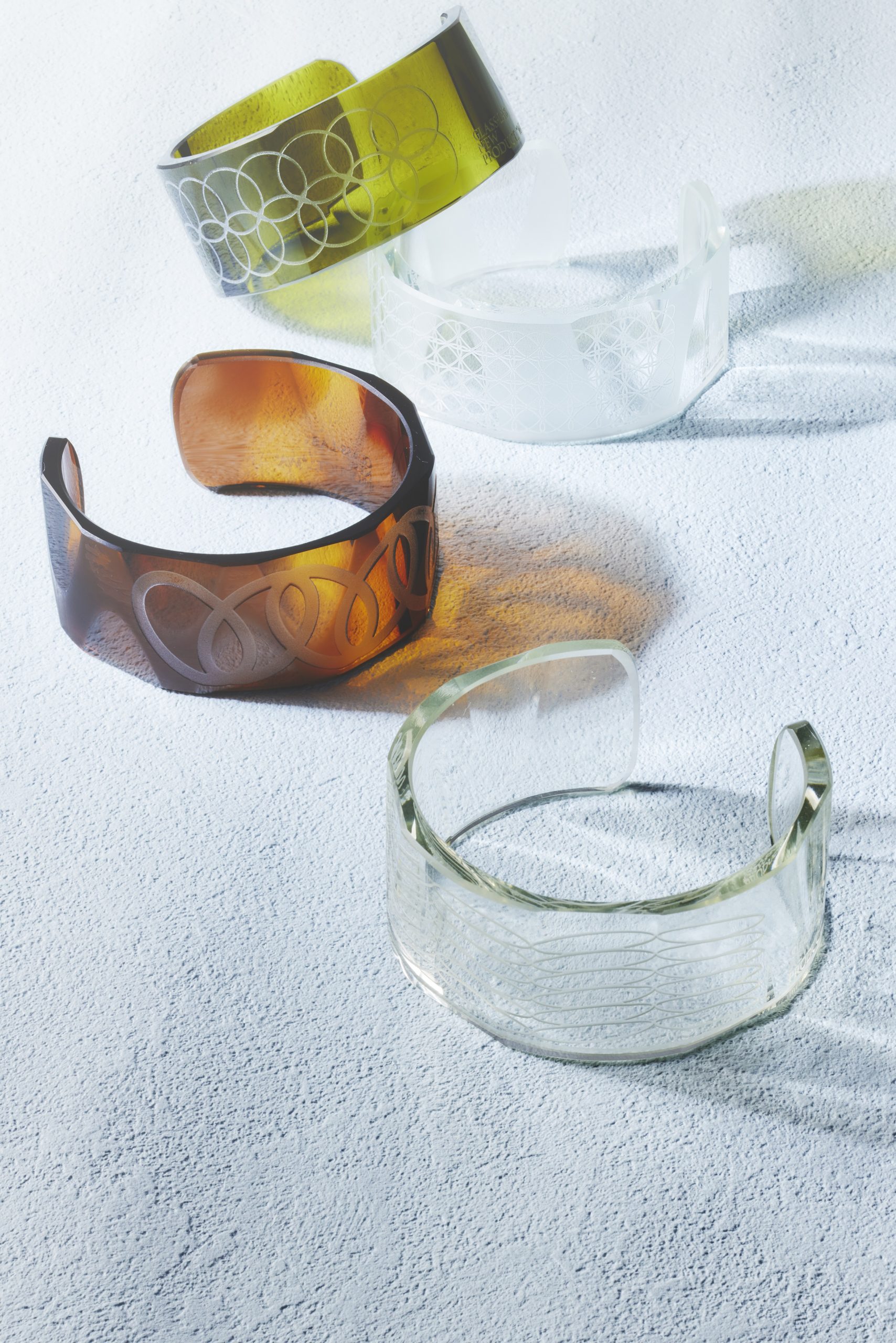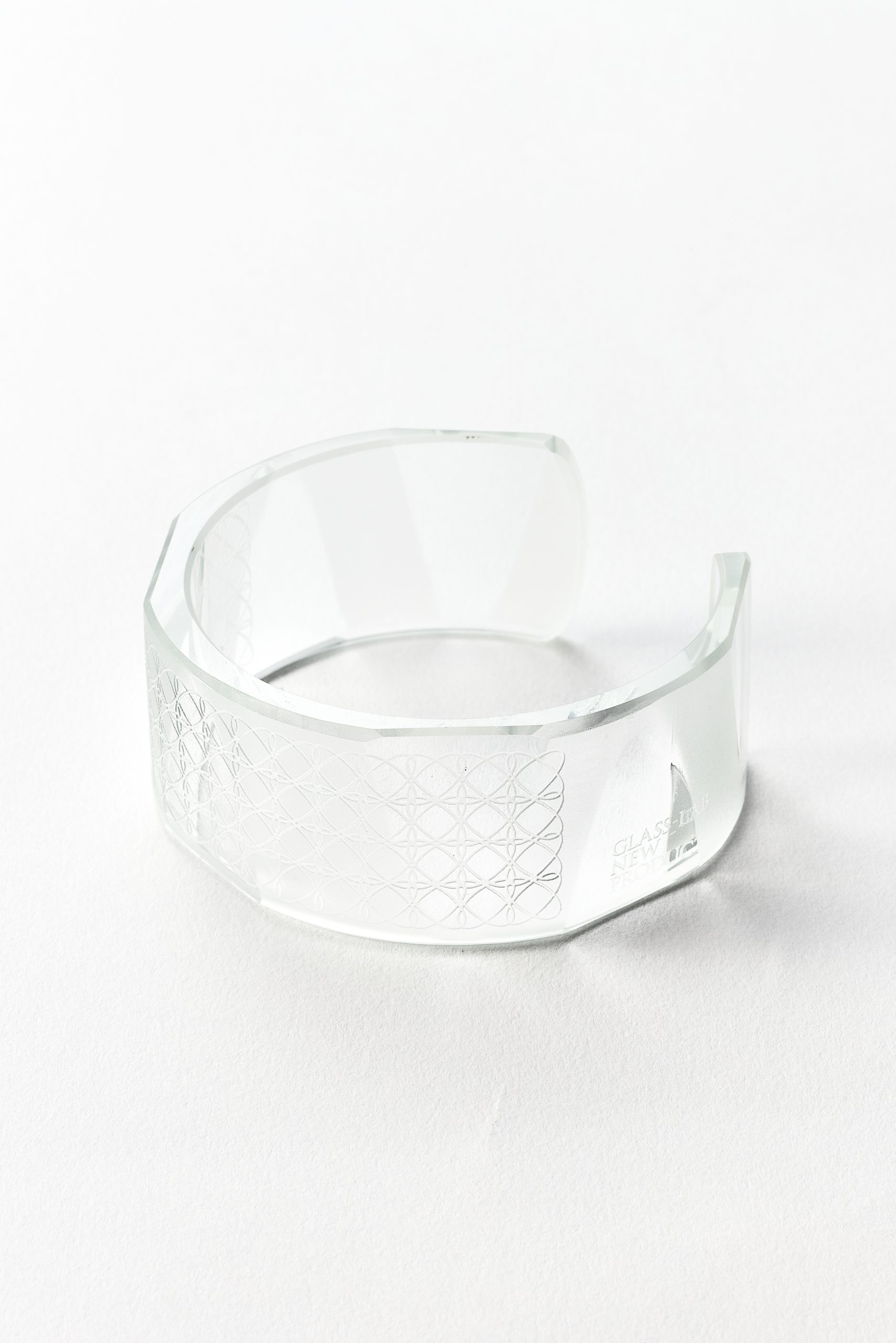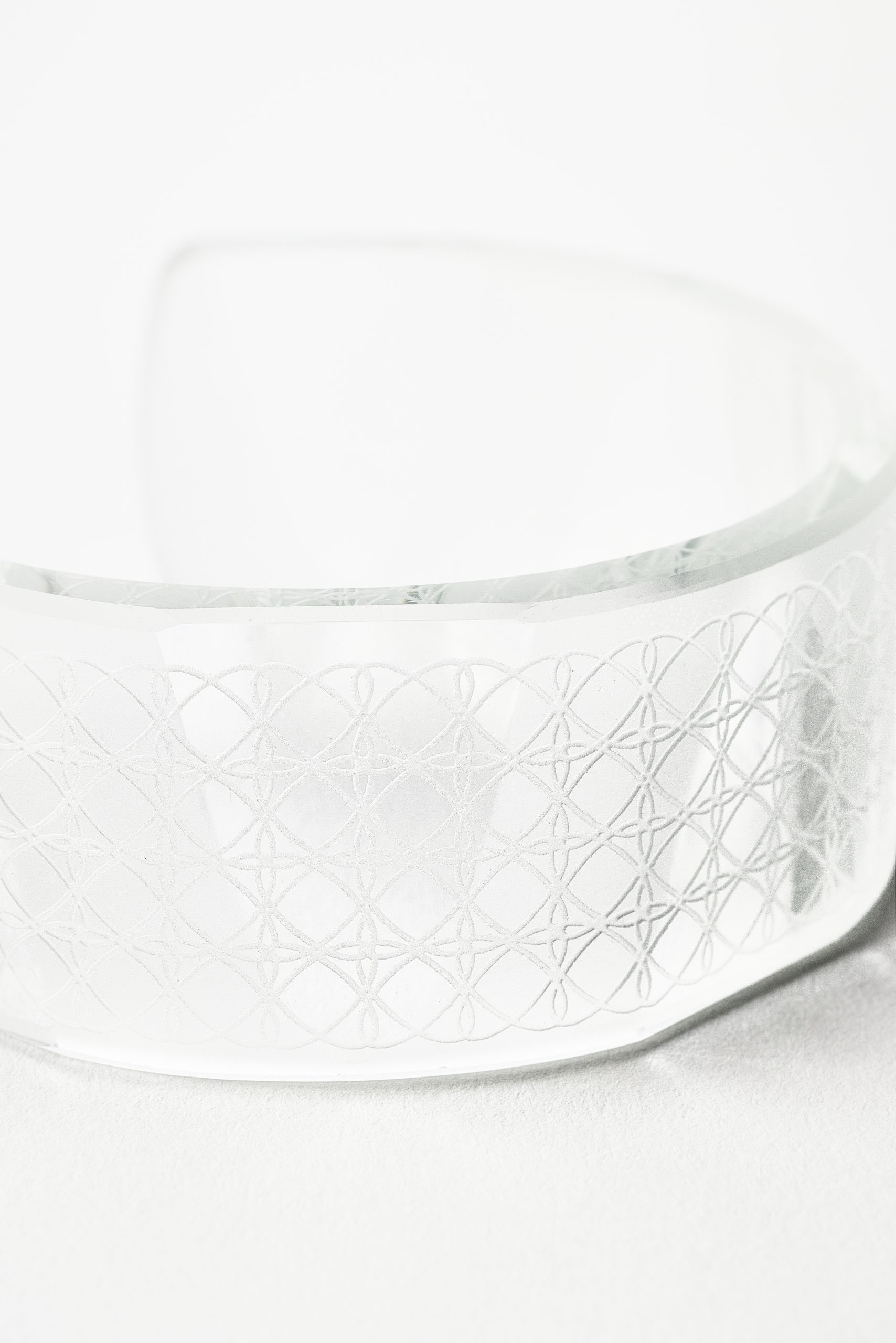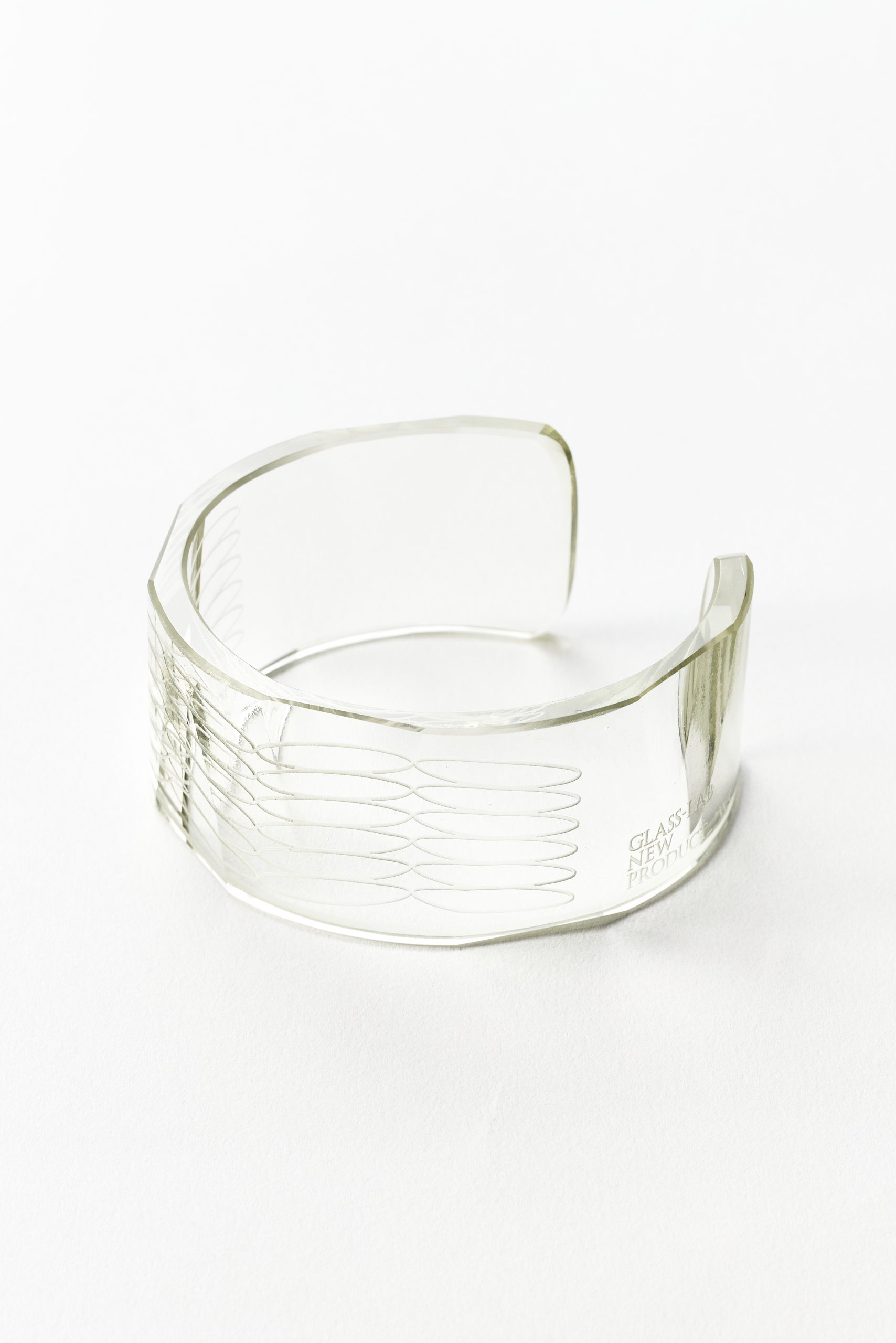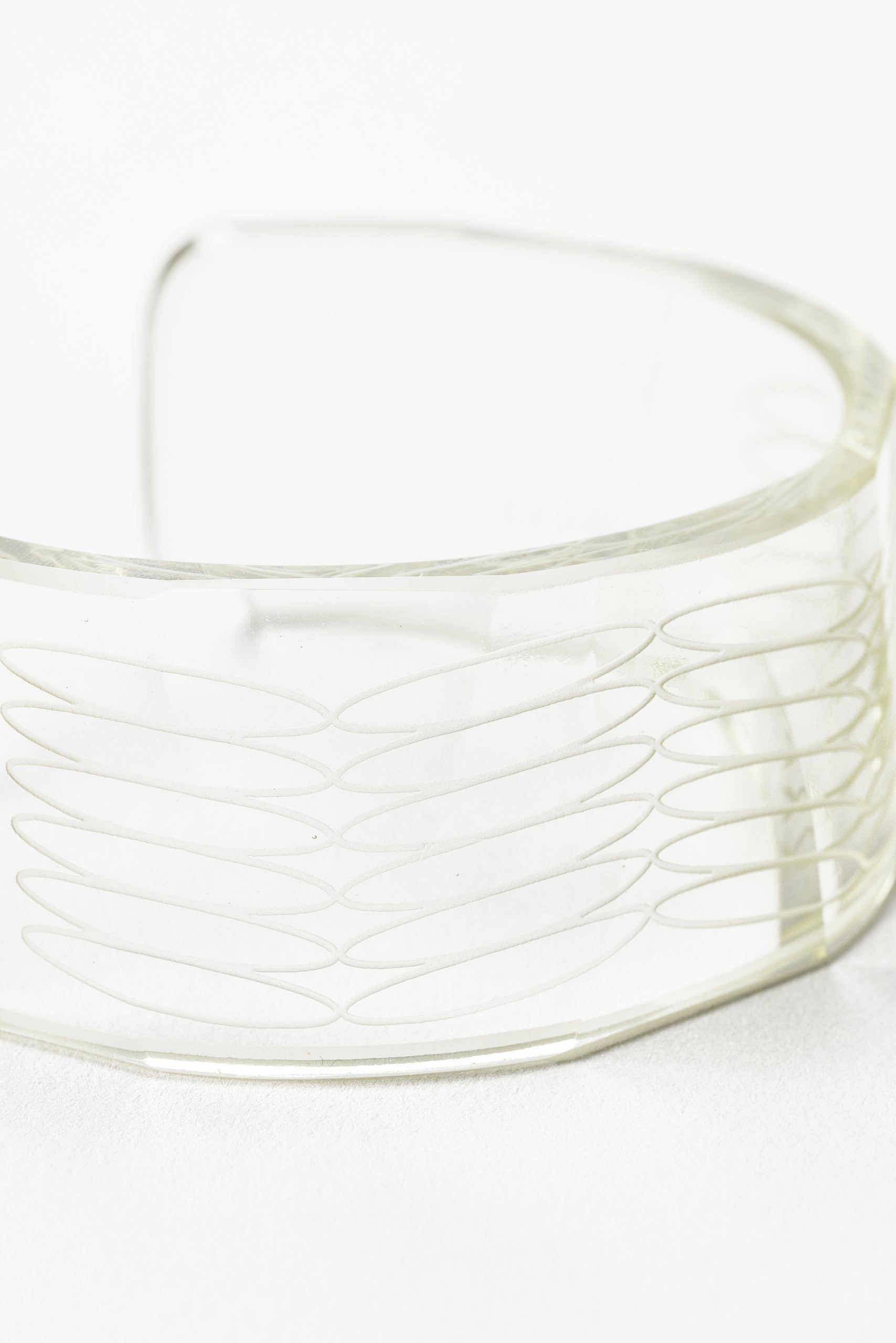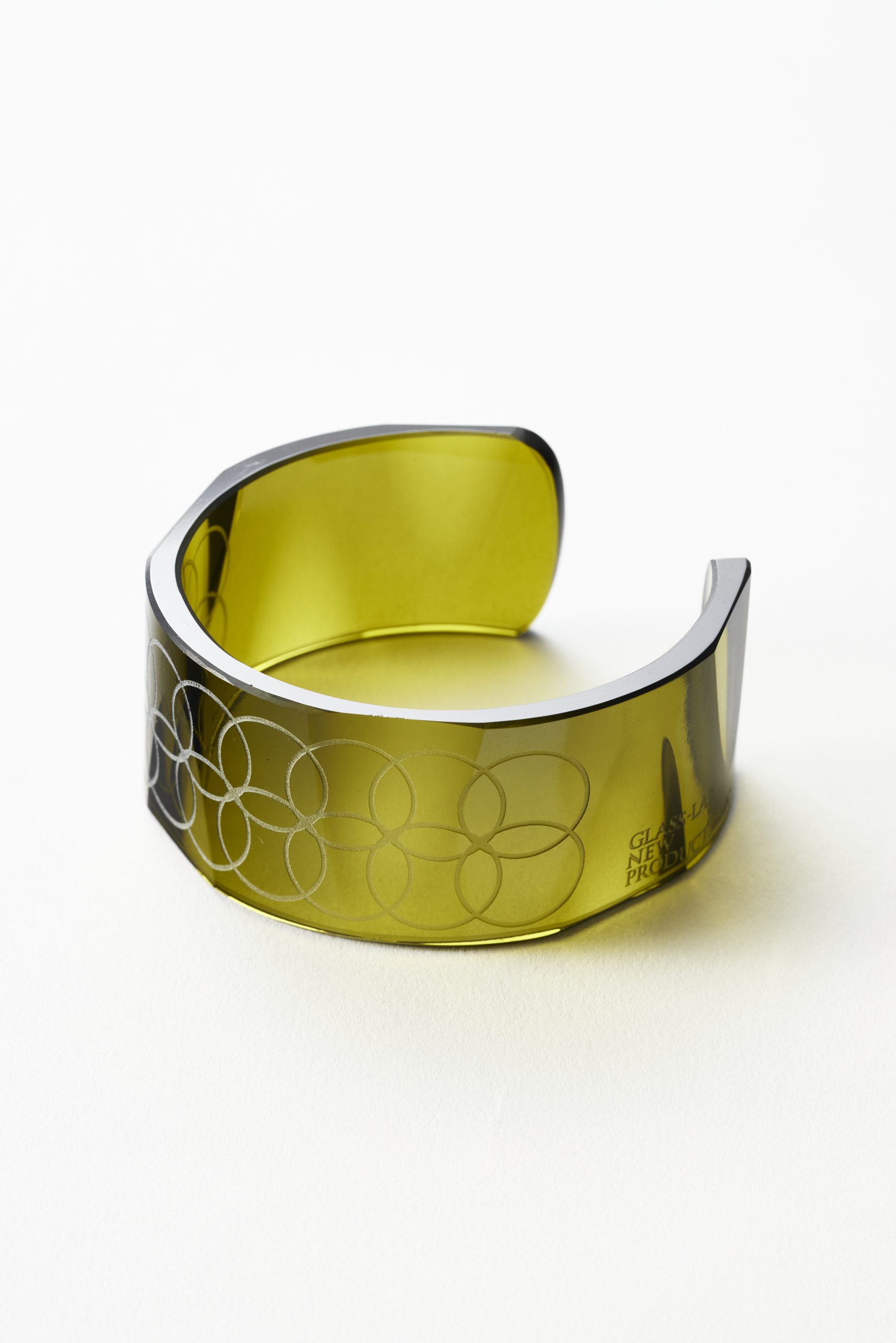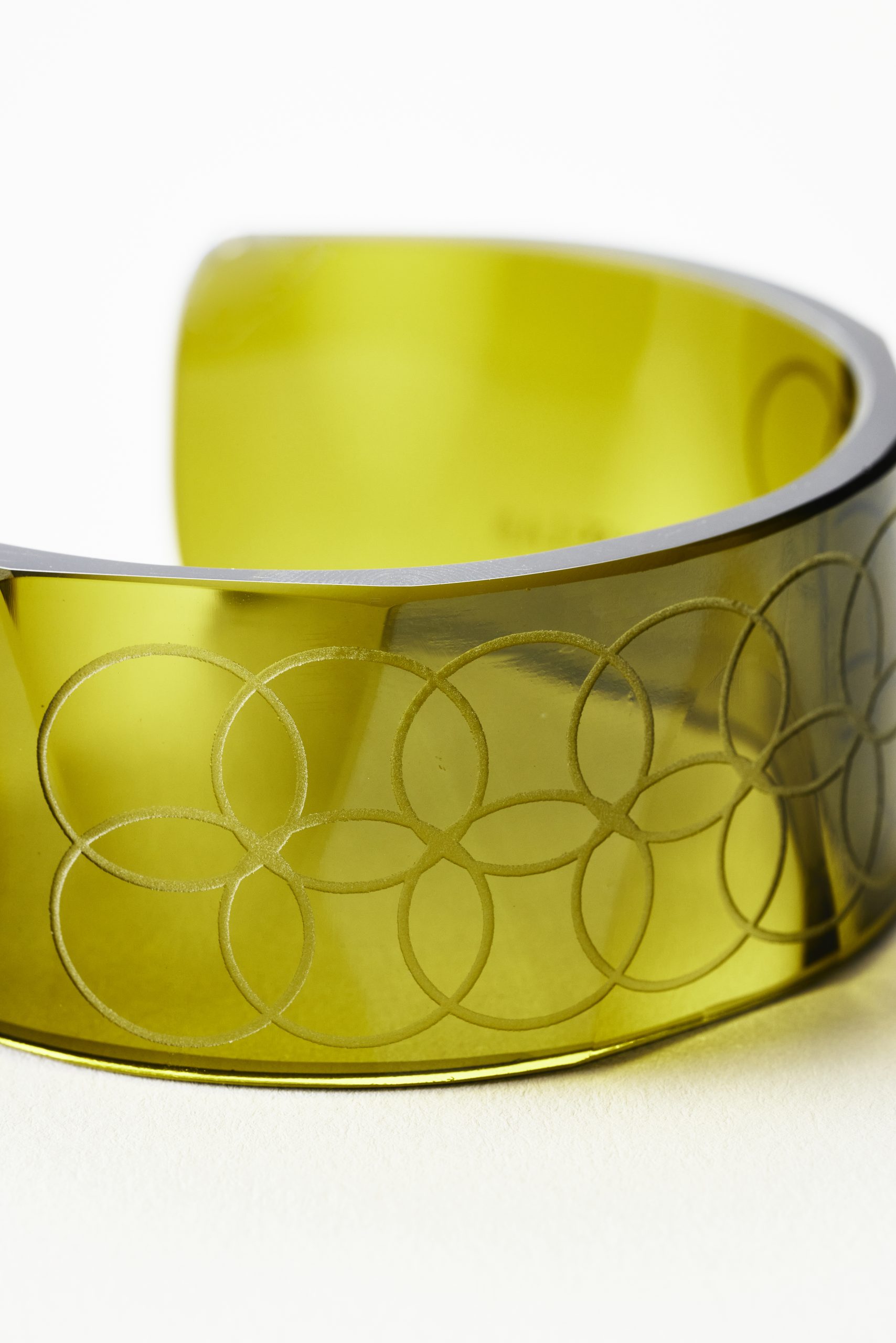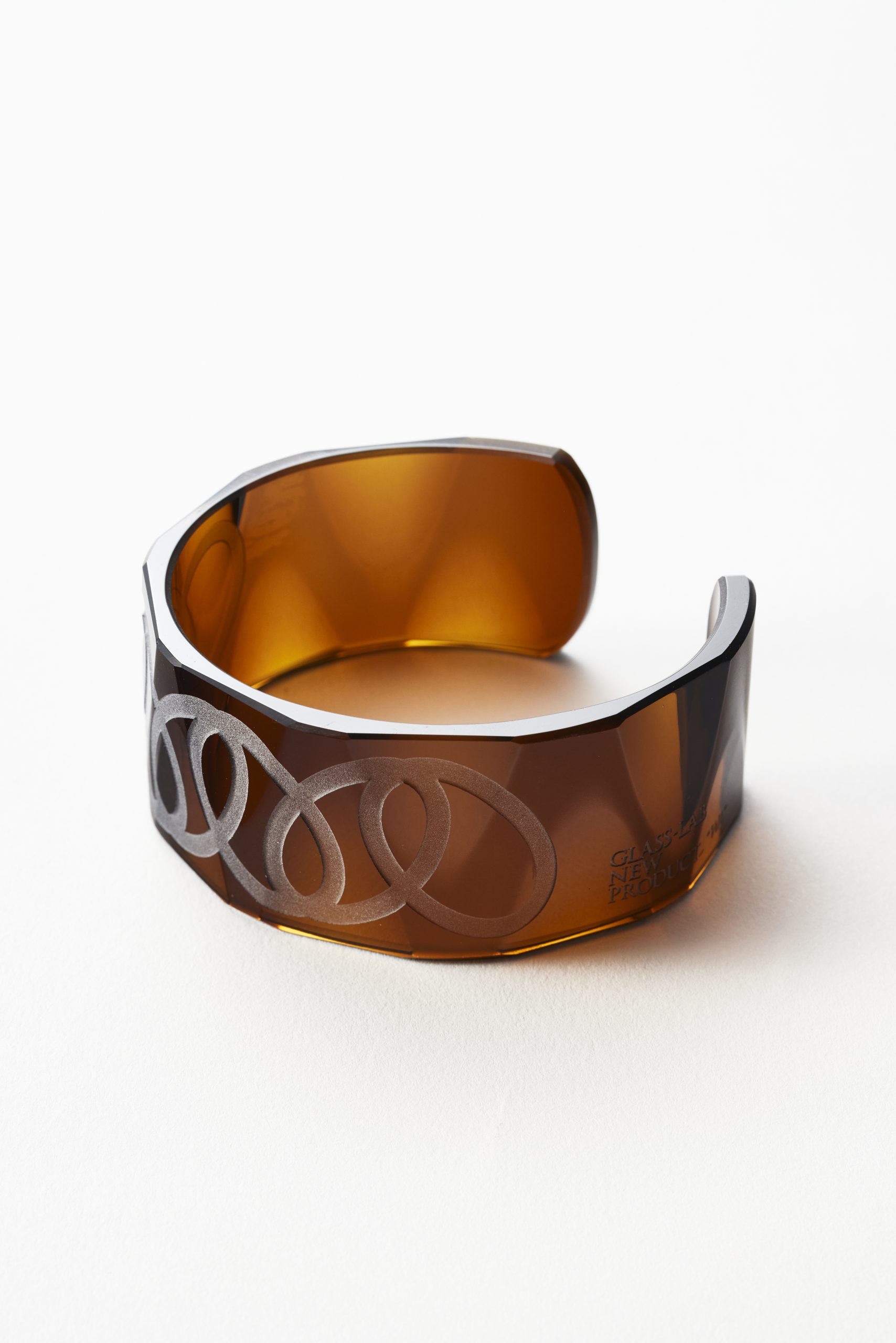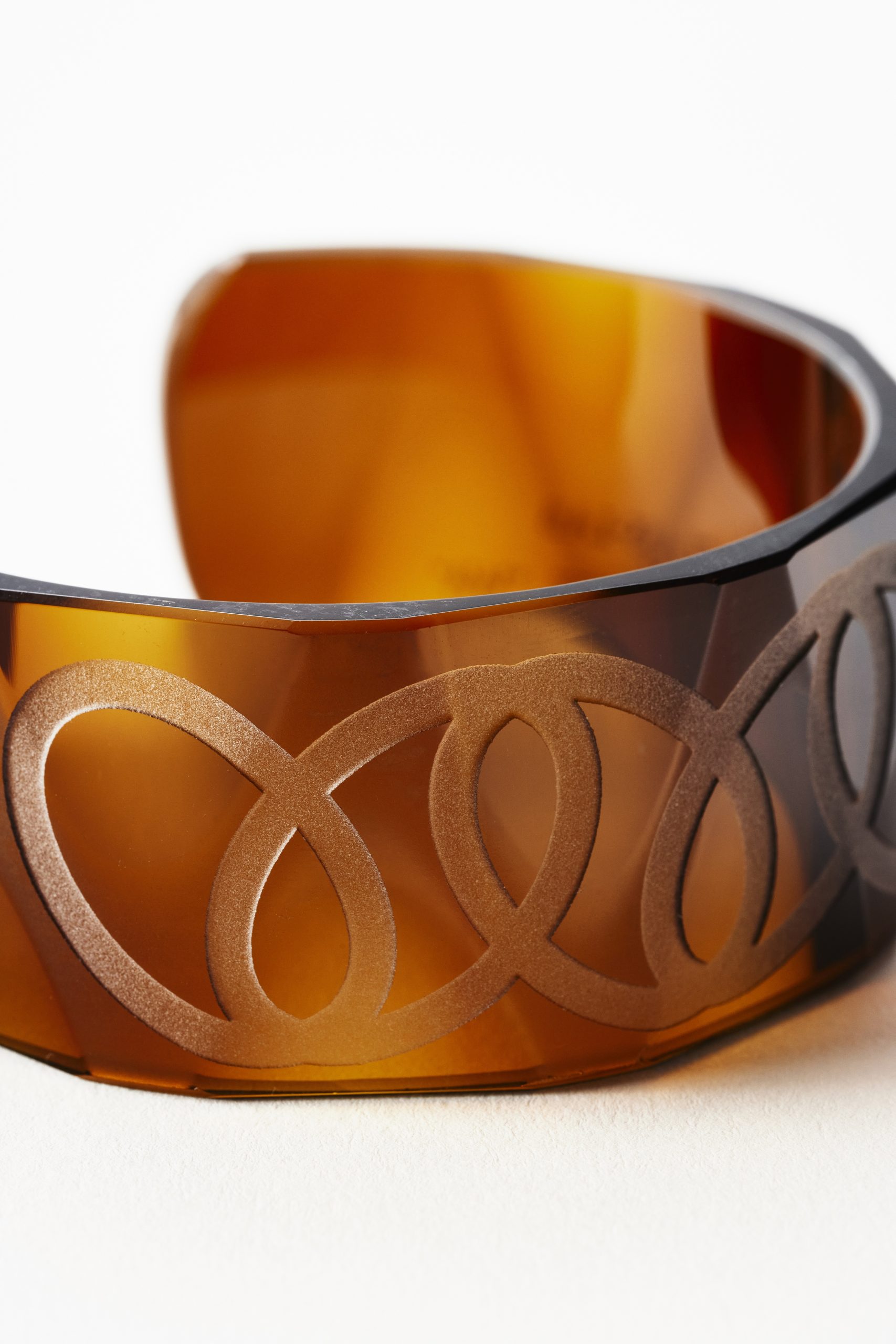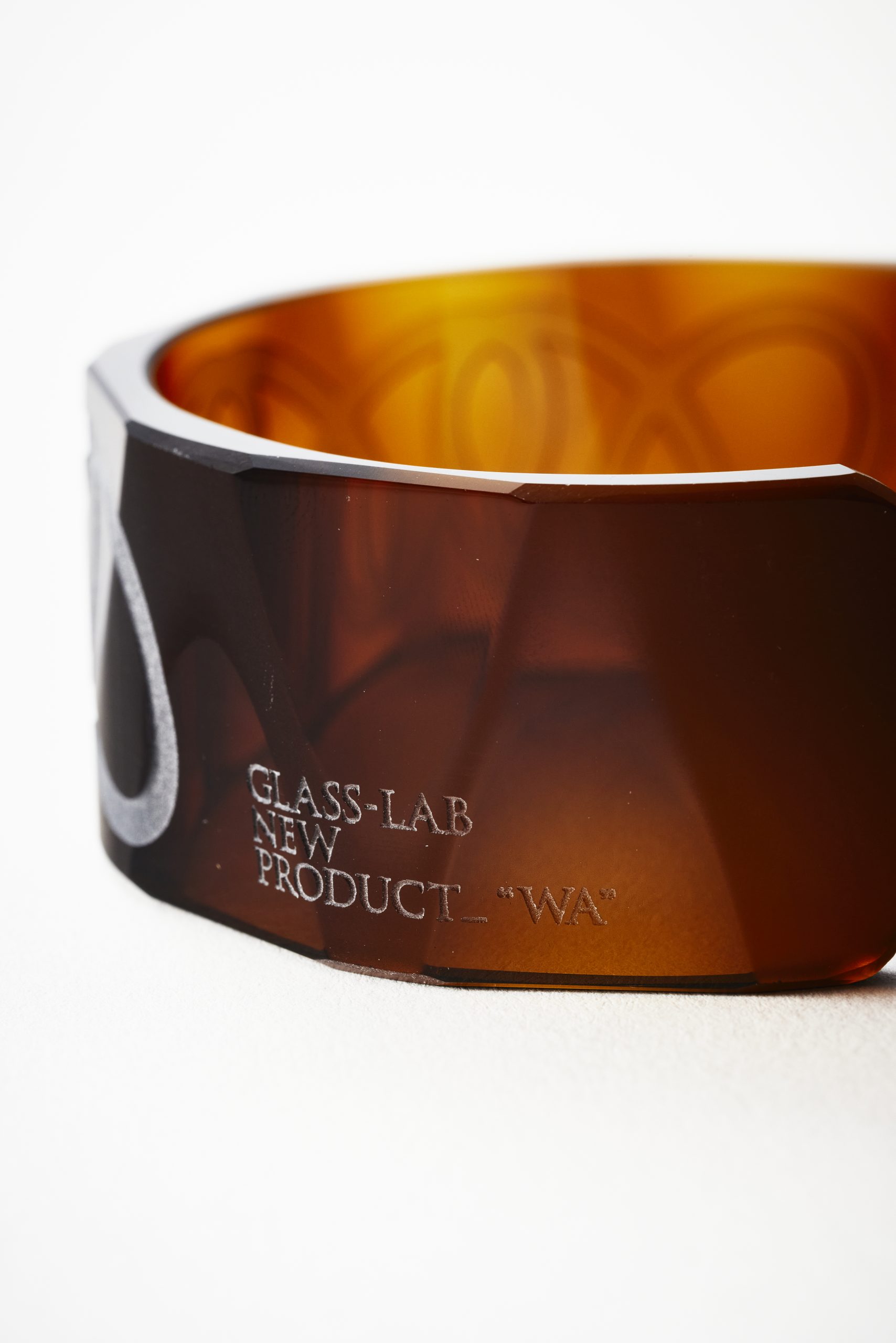 Anyone would be surprised to learn
that the bangle on his or her wrist was originally an empty bottle.
GLASS-LAB NEW PRODUCT "WA" is a sustainable accessory
made through the upcycling of empty sparkling wine bottles
into bangles.
The idea of turning empty bottles into bangles was
proposed by the designer Yuiko Fujita.
Looking back on this proposal,
Takayuki Shiina of GLASS-LAB
said that the notion of making accessories instead of cups,
glasses, or other containers struck him as a fresh approach.
The bottles are cut using hira-kiriko,
one of the traditional Edo kiriko (cut-glass) techniques
for producing flat surfaces.
Part of the outer surface is also flattened by the technique,
which instills the smooth inorganic glass with a shimmering flair.
Next, the artisan adds an intricate pattern by sandblasting
with finely-grained sand.
There are four types of patterns,
in correspondence with the glass colors.
For all types, the design is suggestive of rings,
in keeping with the name "WA," which means "circle" in Japanese.
The product package contains the following message.
"'WA' is a circle linking artisans and wearers,
tradition and the future,
Tokyo and the rest of the world,
and the earth and me.
As long as we do not stop,
this 'WA' will continue to go round and round."
GLASS-LAB NEW PRODUCT "WA" is indeed a conceptual accessory
embodying a sustainable circle
that does not leave empty bottles as empty bottles.
As for the aspiration he put into the product,
Shiina said,
"I want to convey the importance of not wasting everyday objects
and the craftsmanship of cut-glass processing."
These sentiments of his will surely reach many people
through this bangle.
GLASS-LAB NEW PRODUCT "WA"

Material: soda glass
* Durability has been tested by the Consumer Product End-Use Research Institute Co., Ltd. (breaking load measurement: 267N, no abnormality in respect of impact strength)
Size: [main part] diameter - 70 mm × 28 mm, [aperture] 25 mm, about 40 g
Number of types: 4
Suggested retail price: ¥22,000 (tax included)

*The information on this site is as of February 2022.
*Sizes, colours and shapes of the actual products may differ slightly as they are handmade.
*Product specifications and suggested retail prices may change without prior notice.