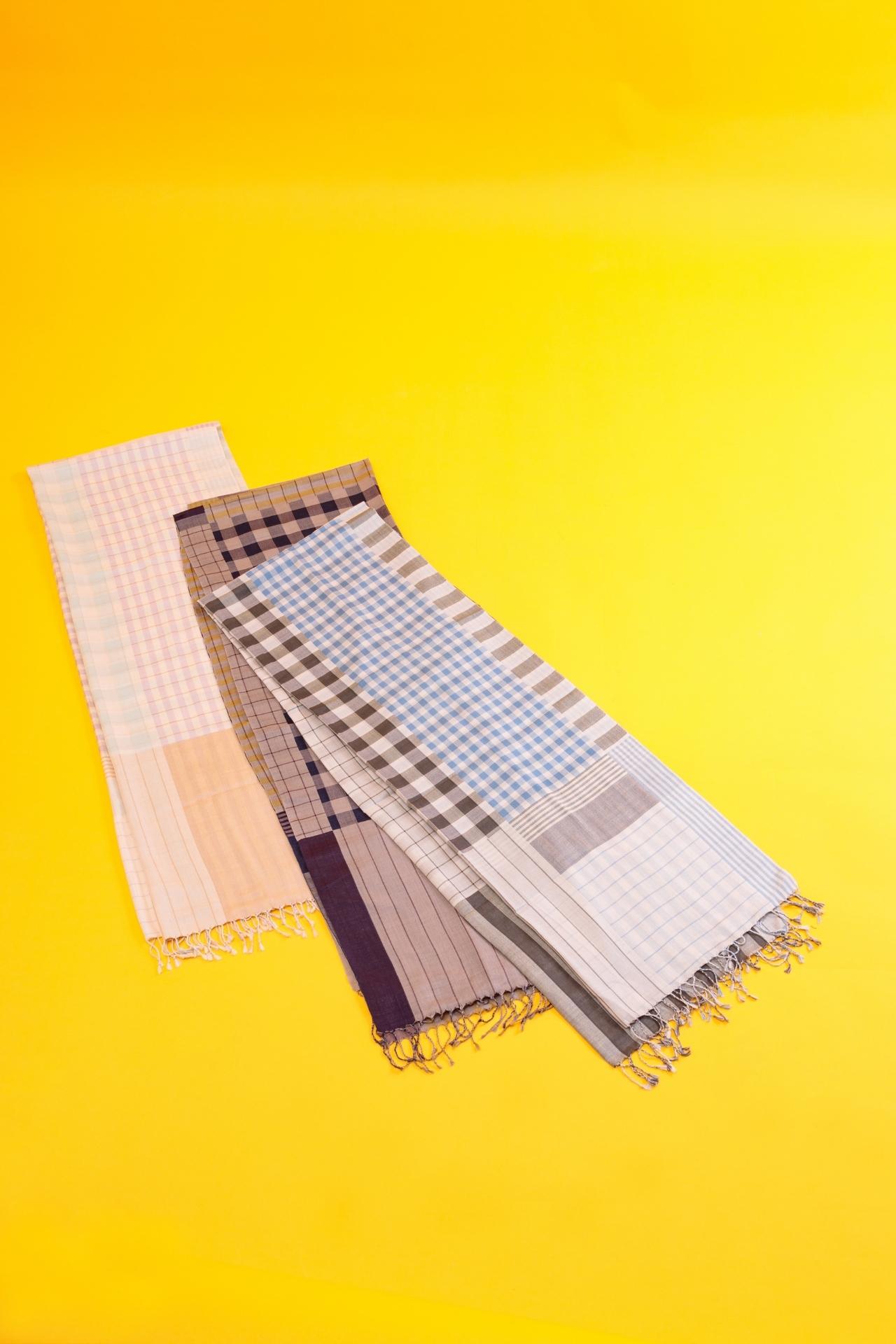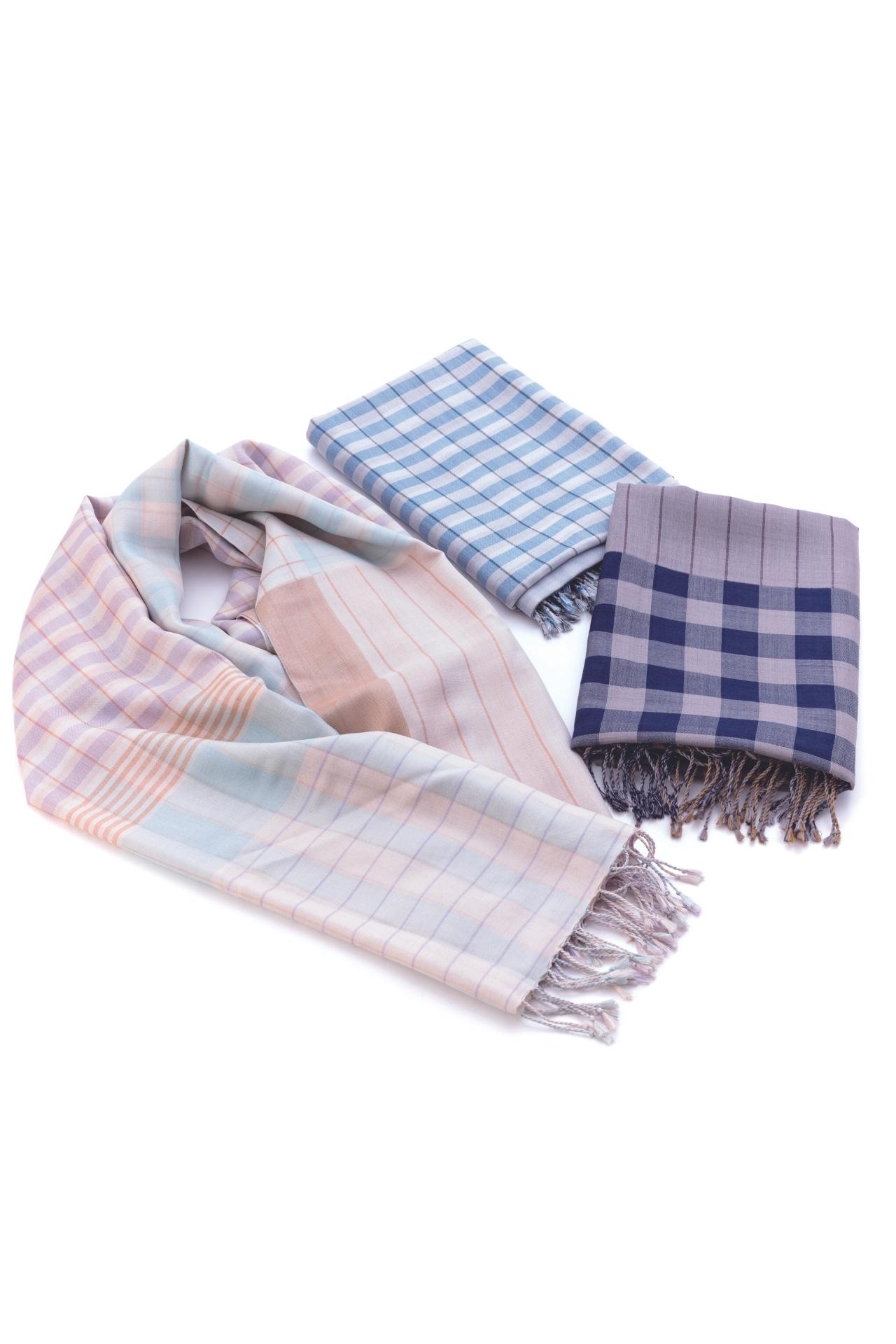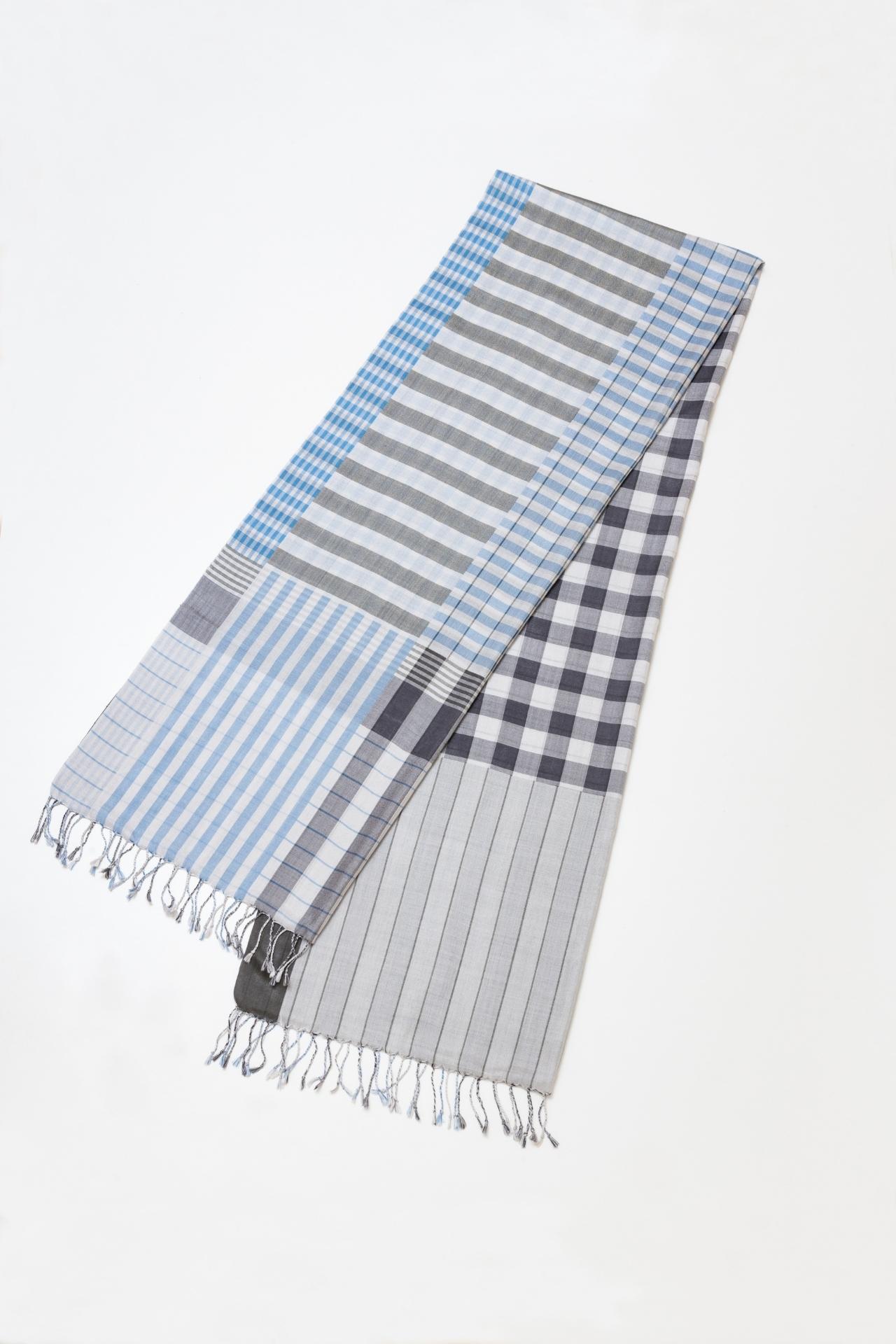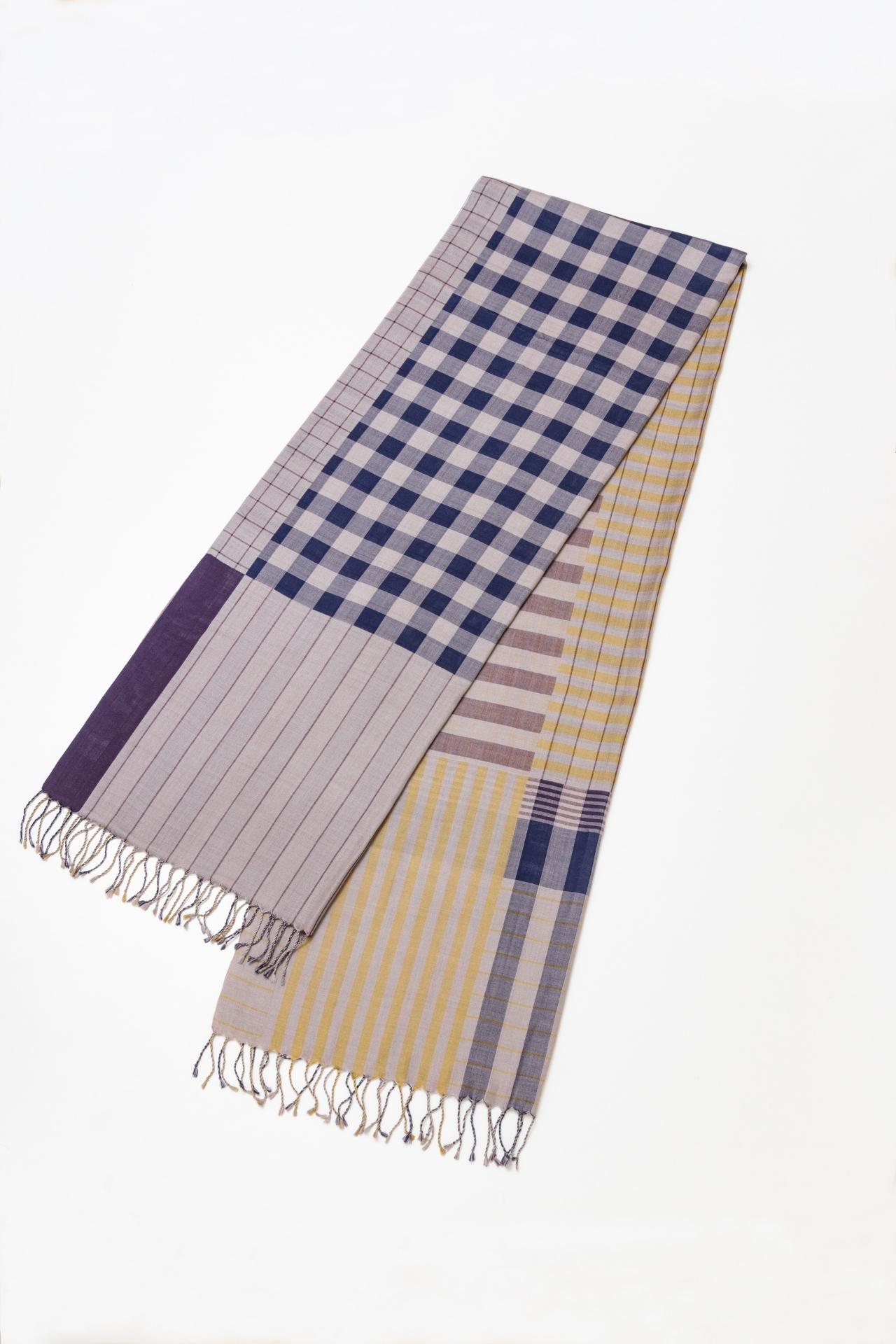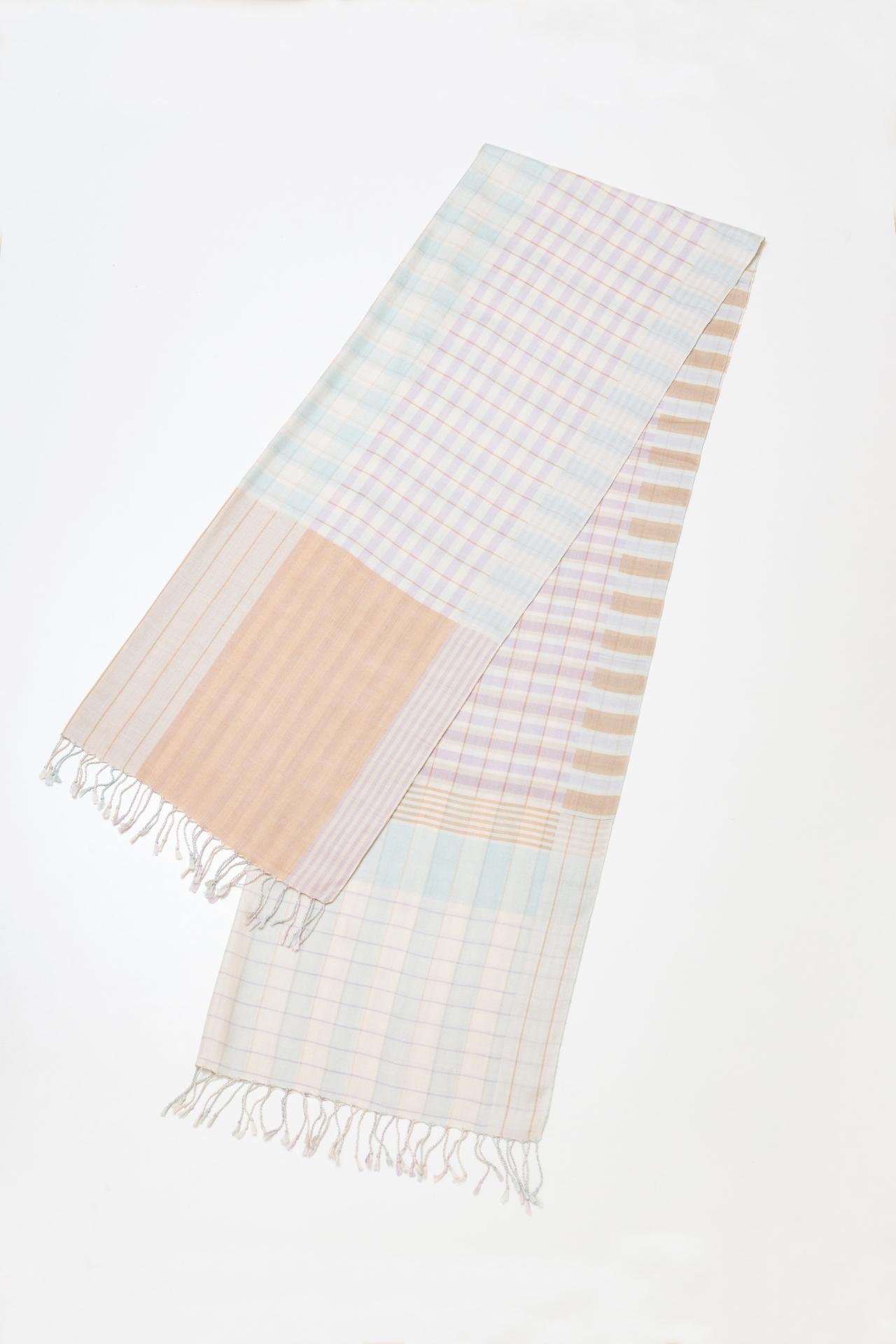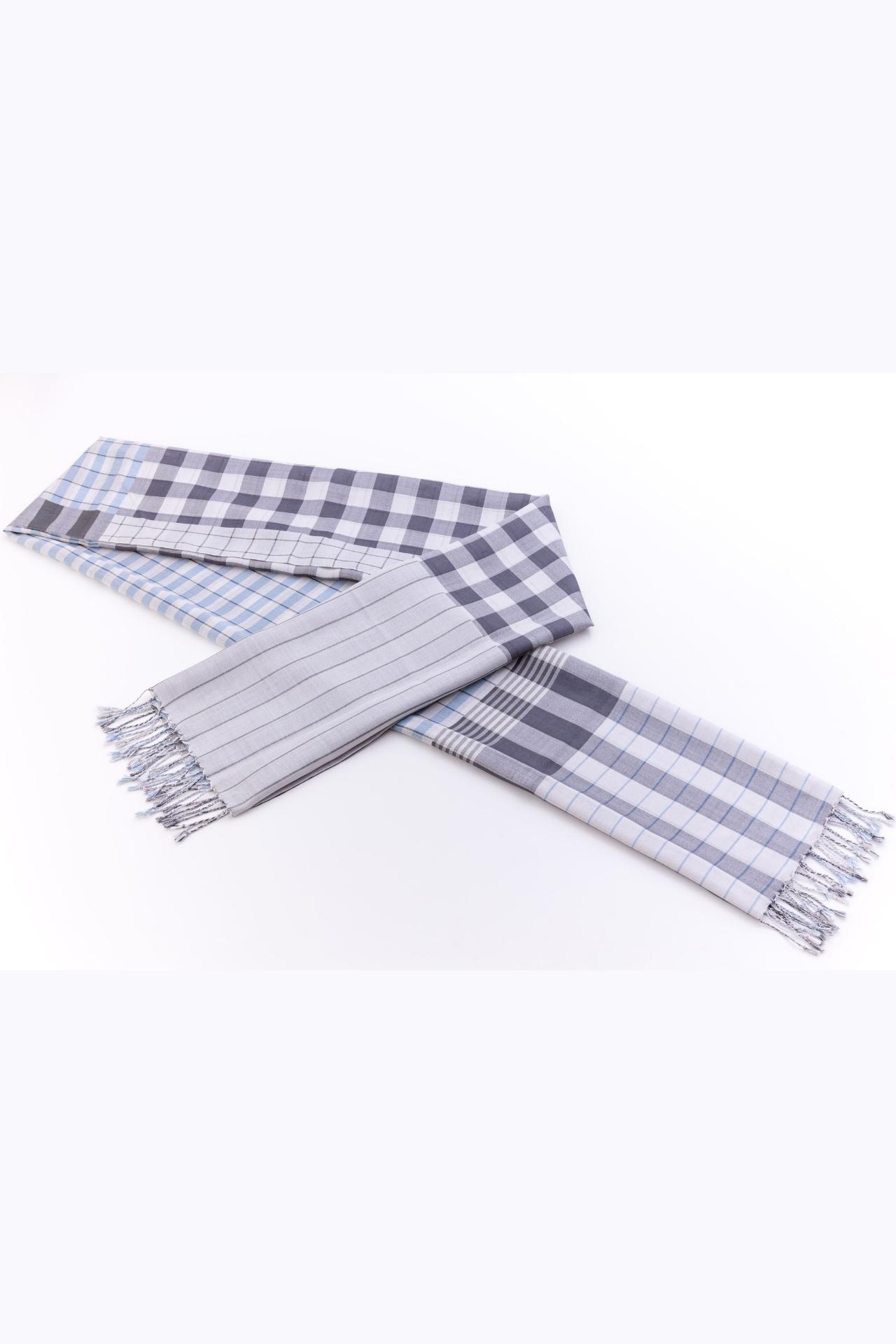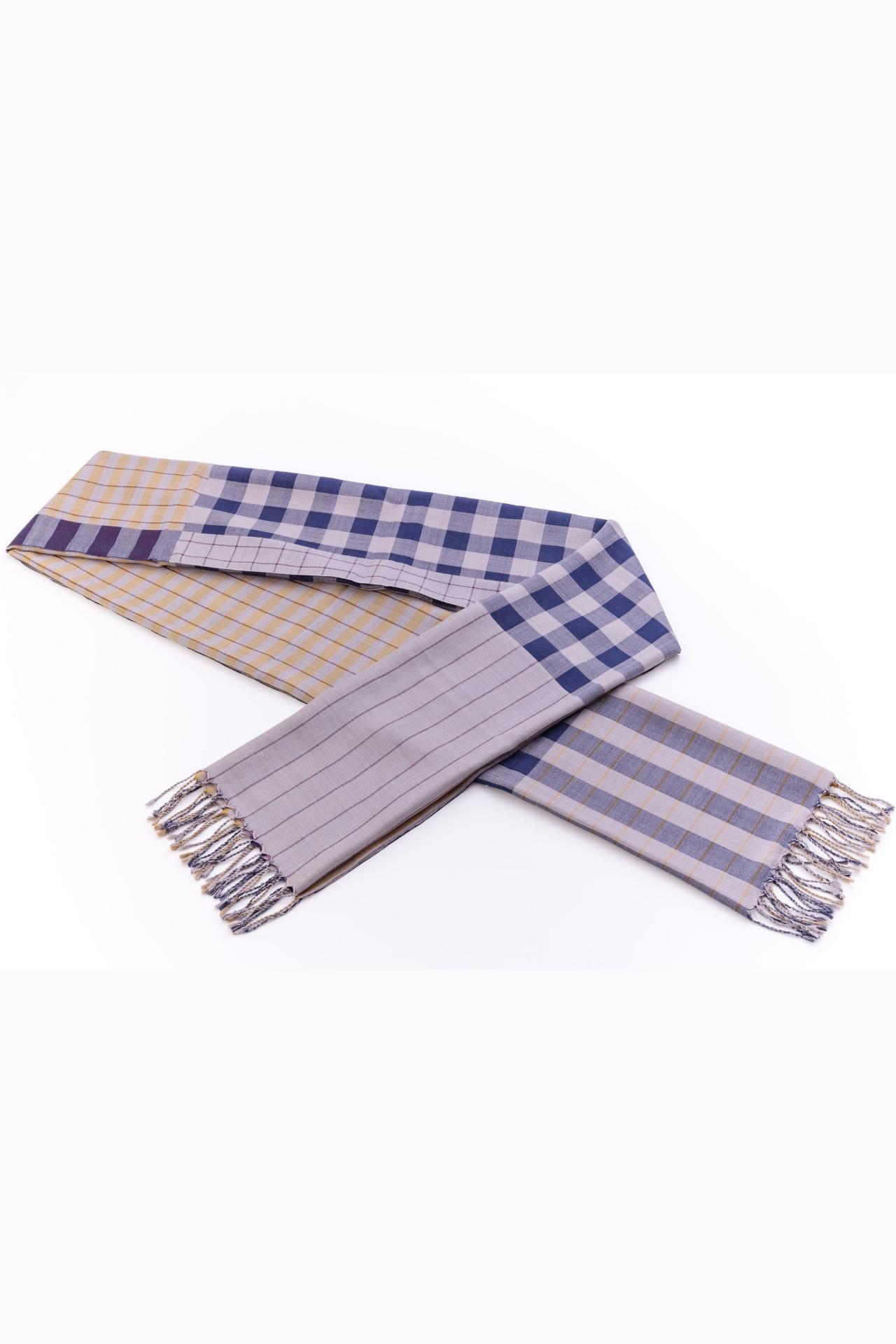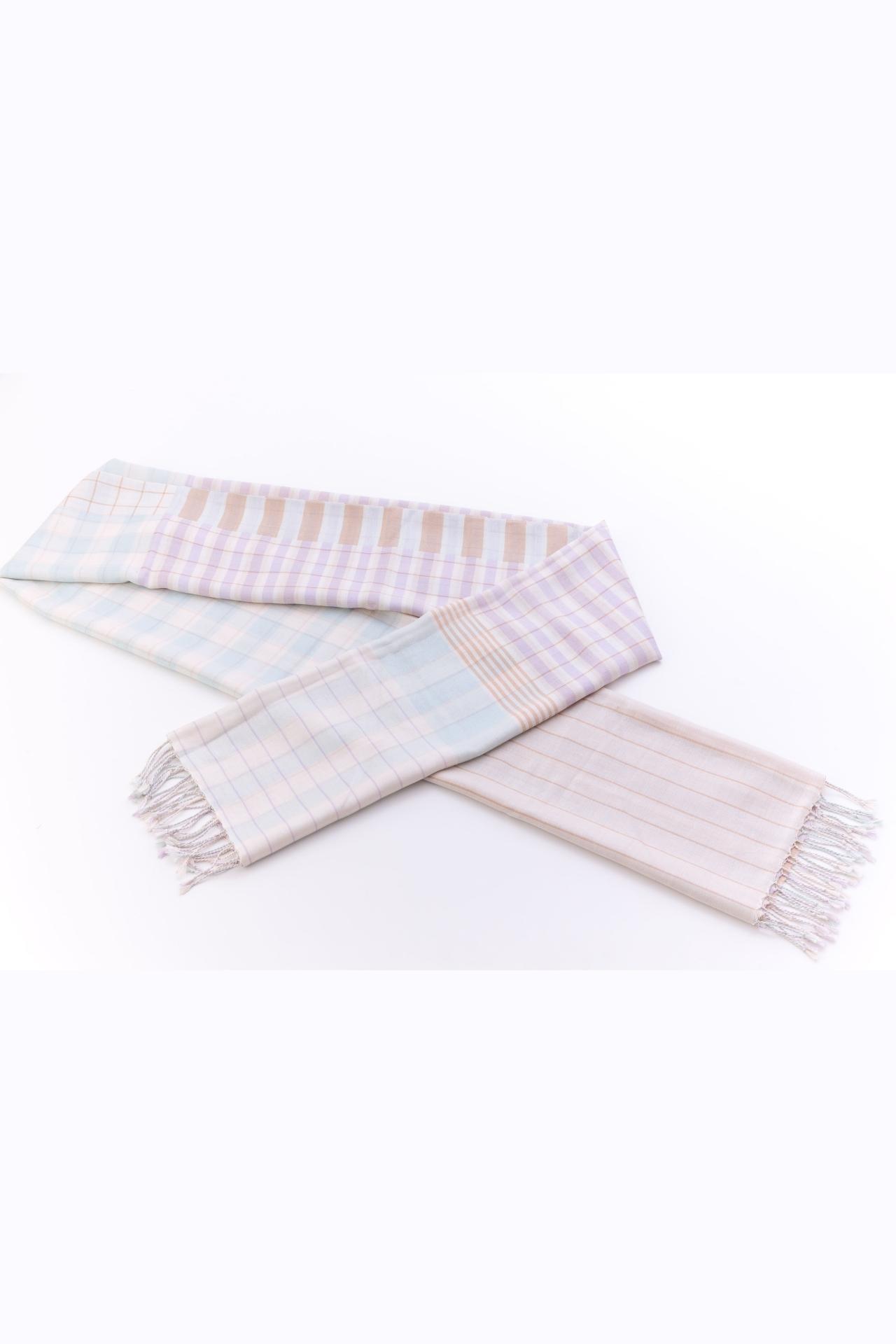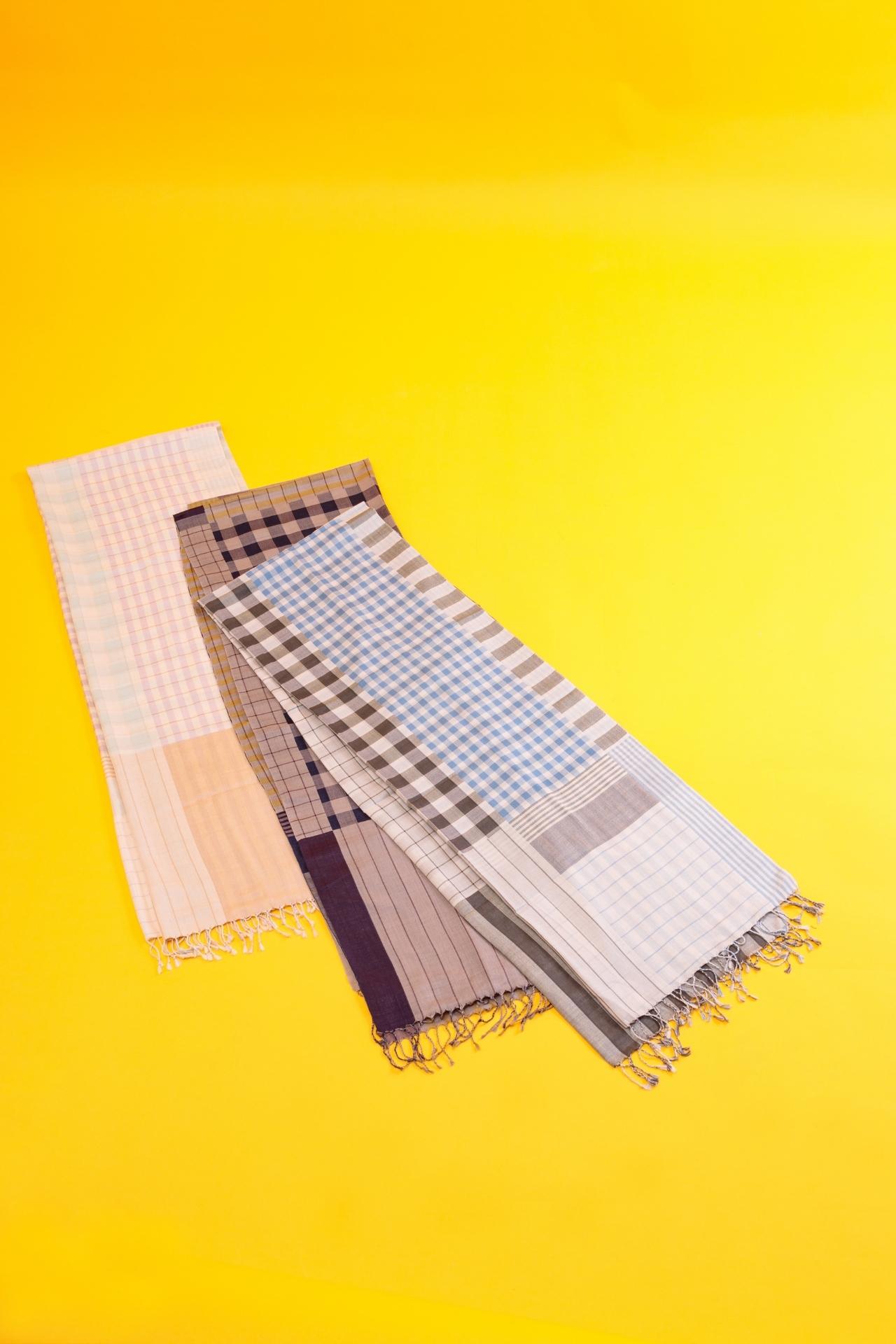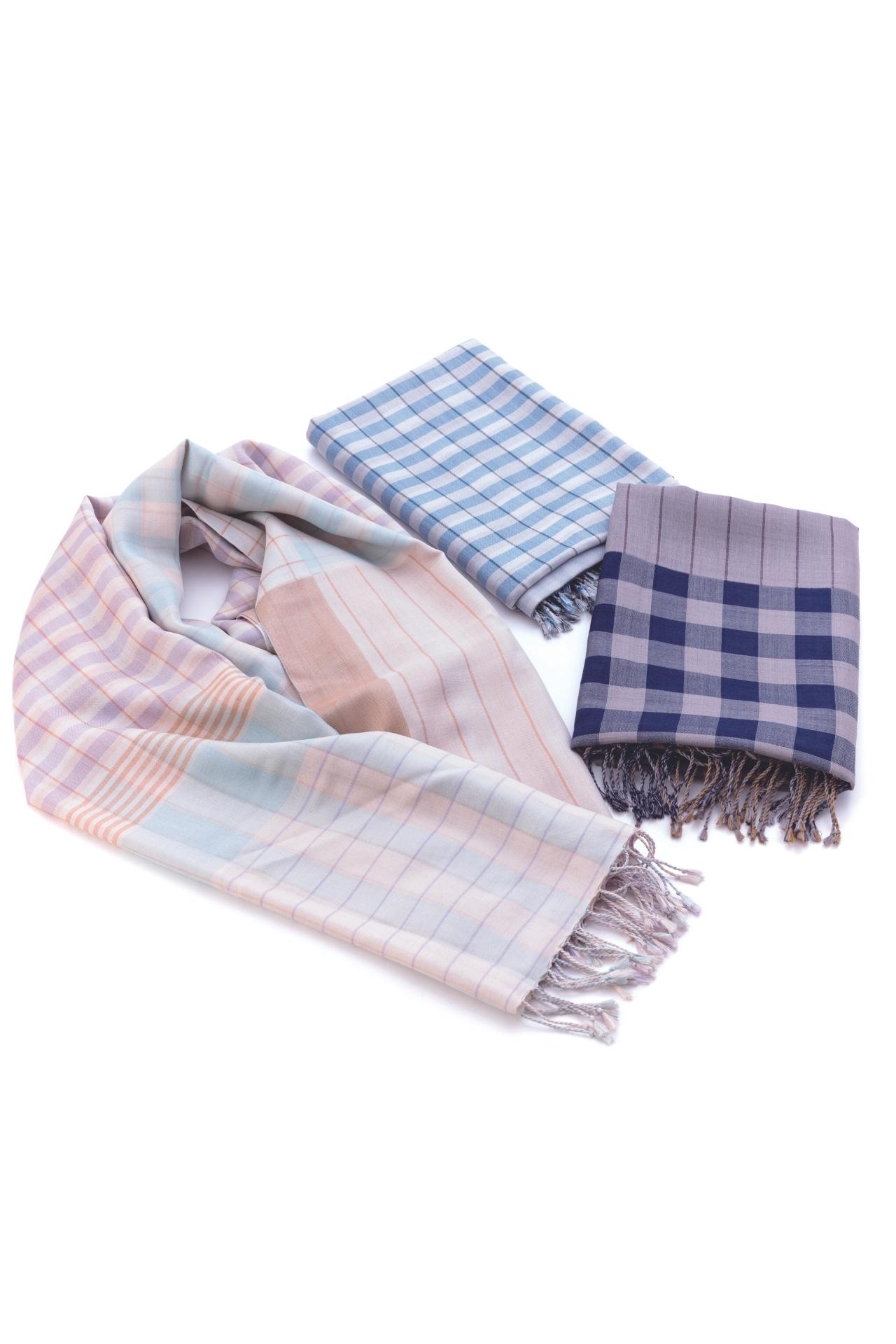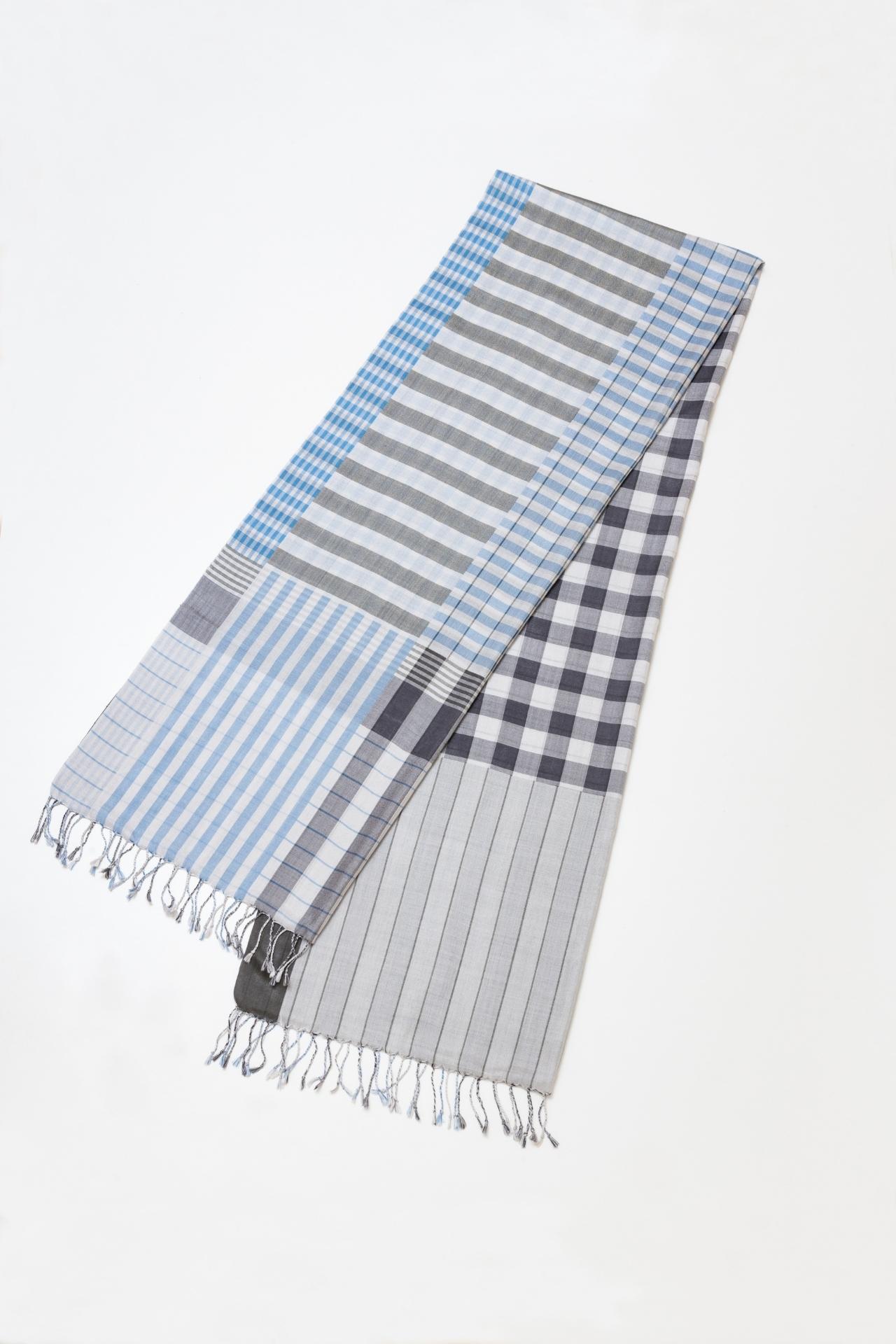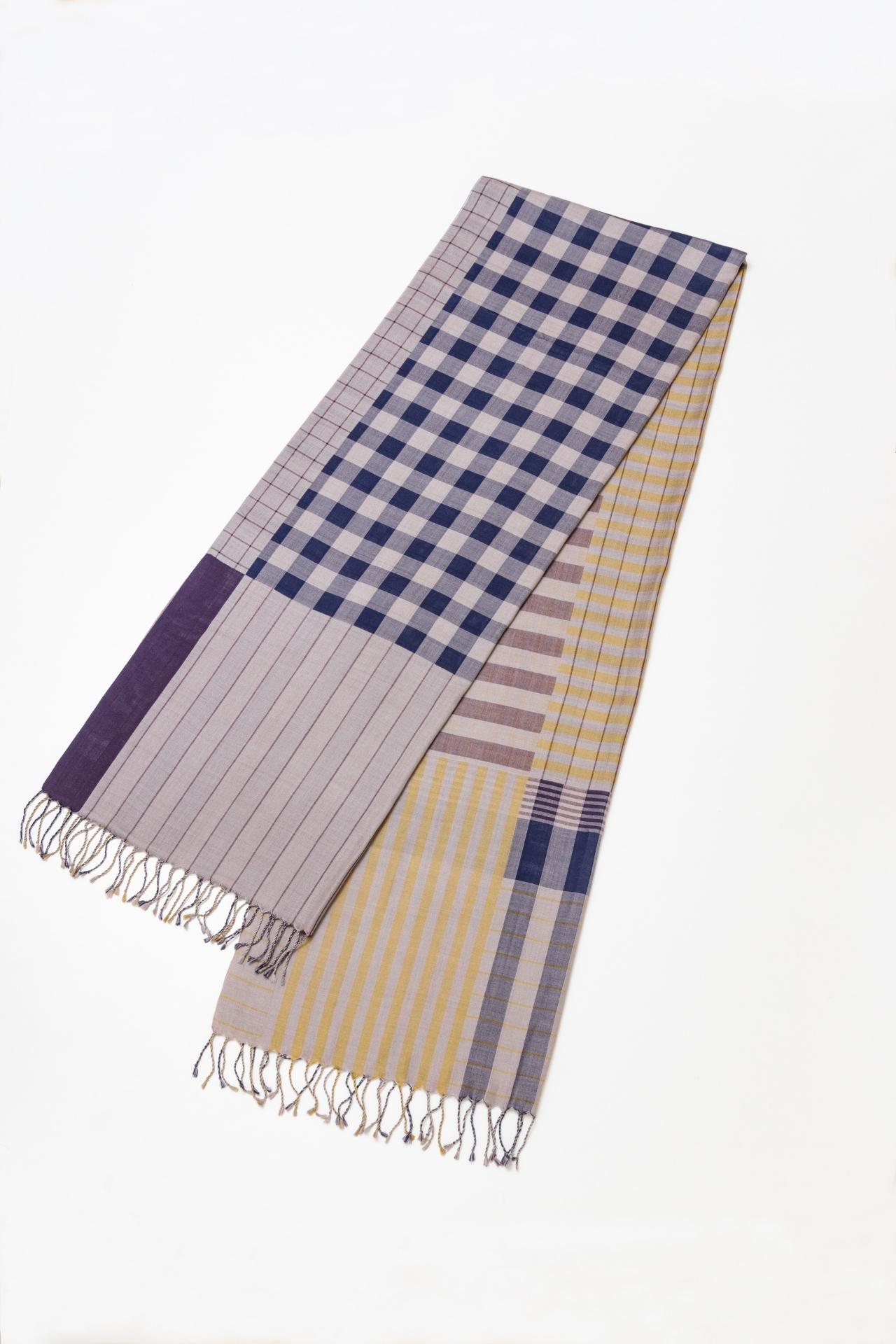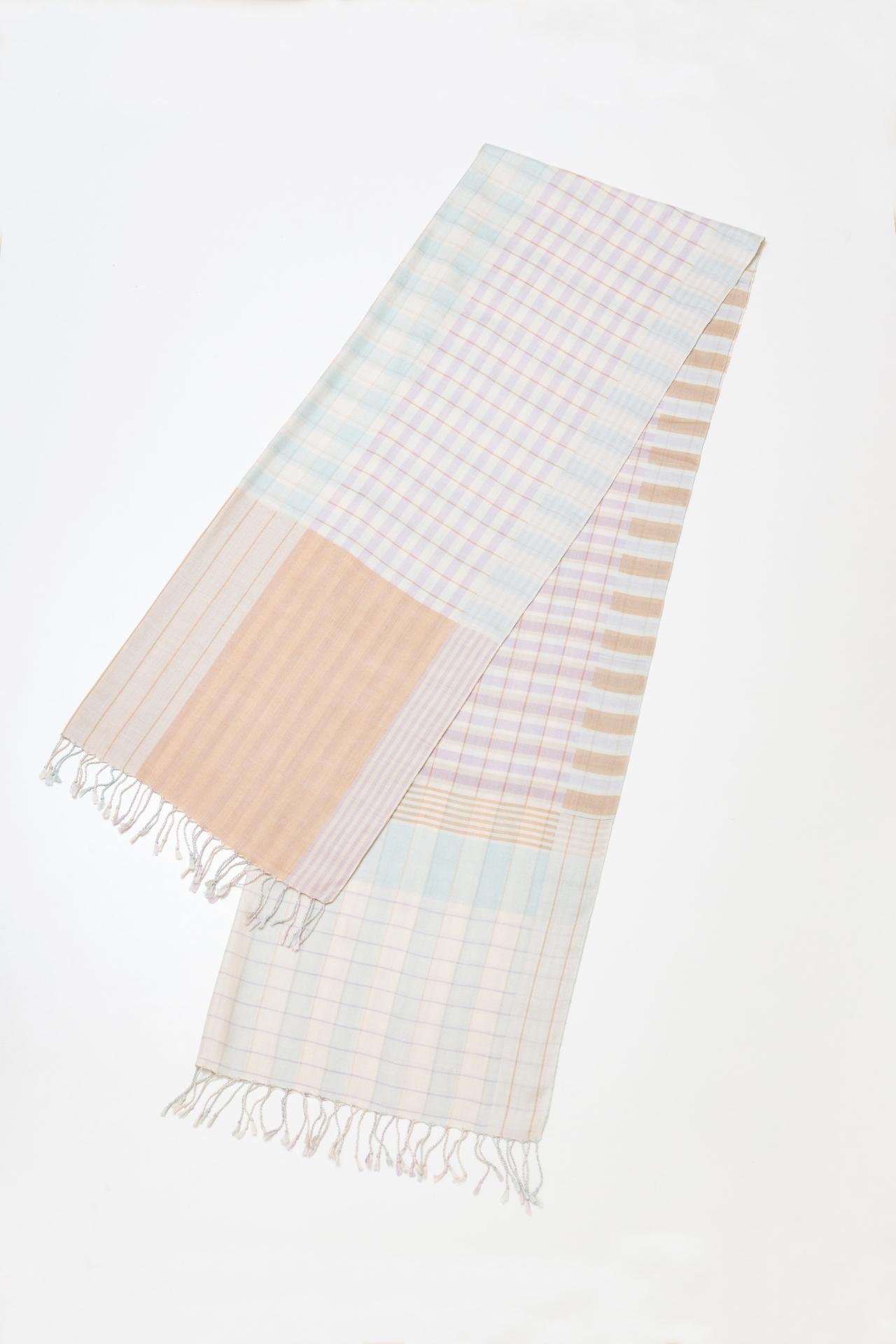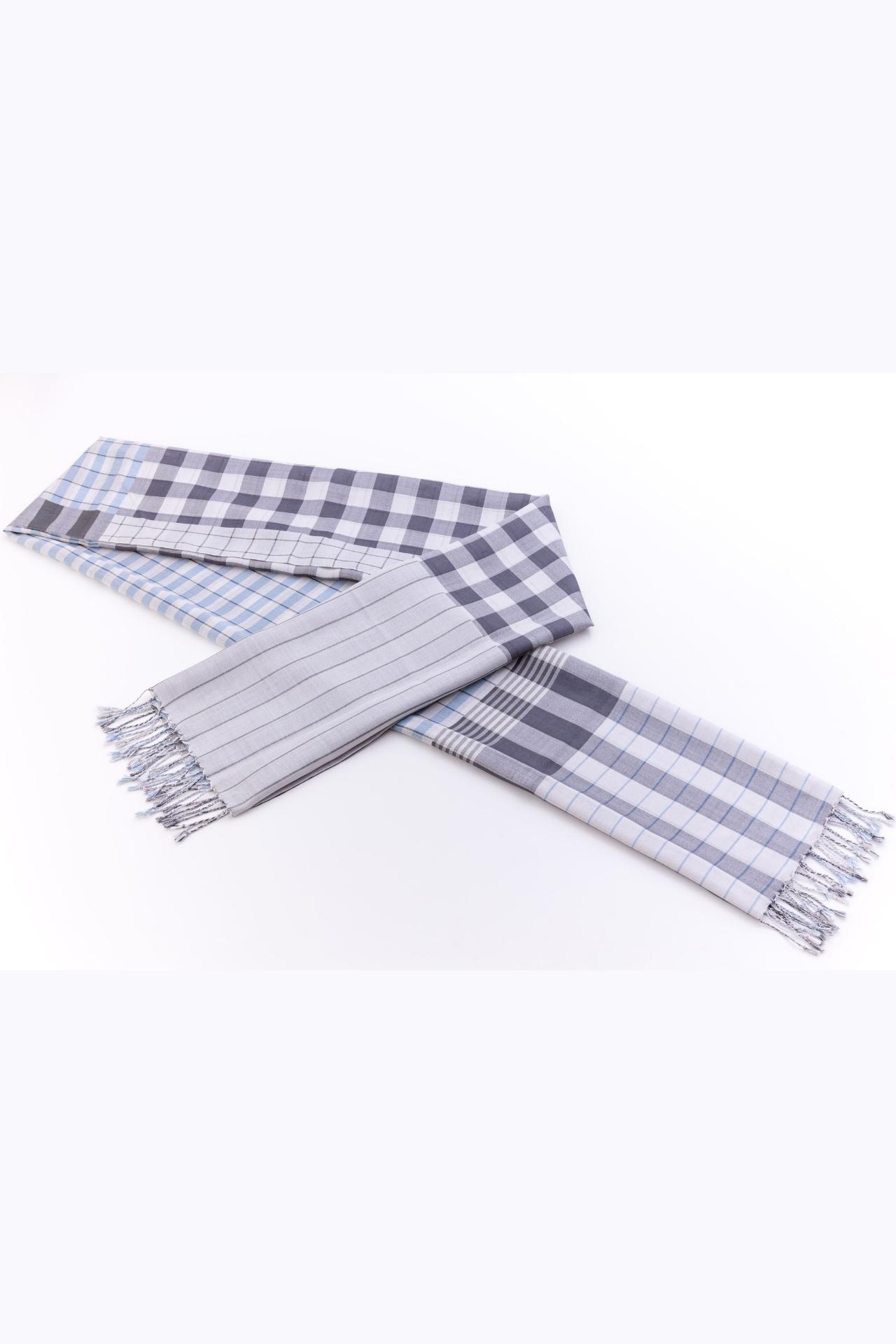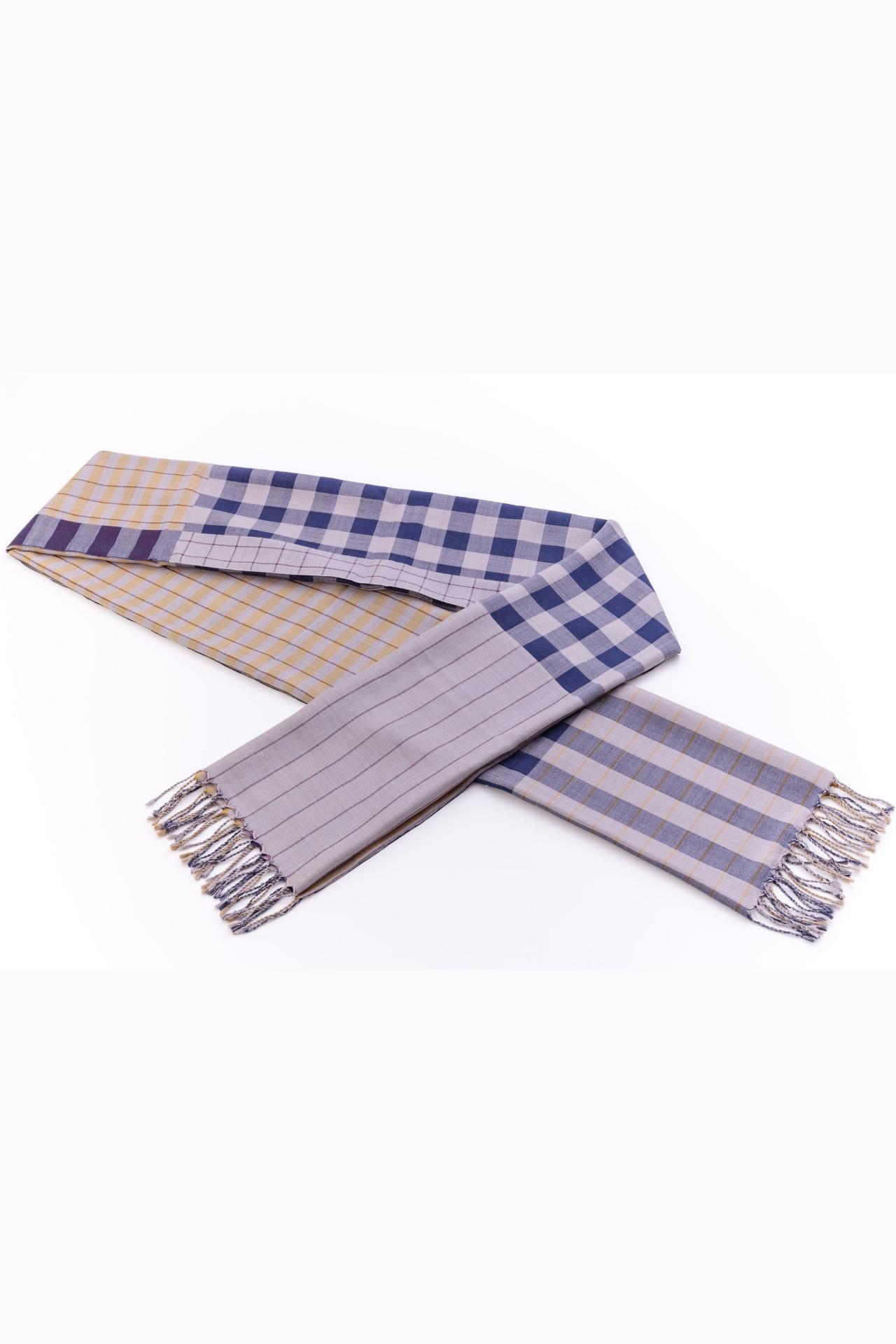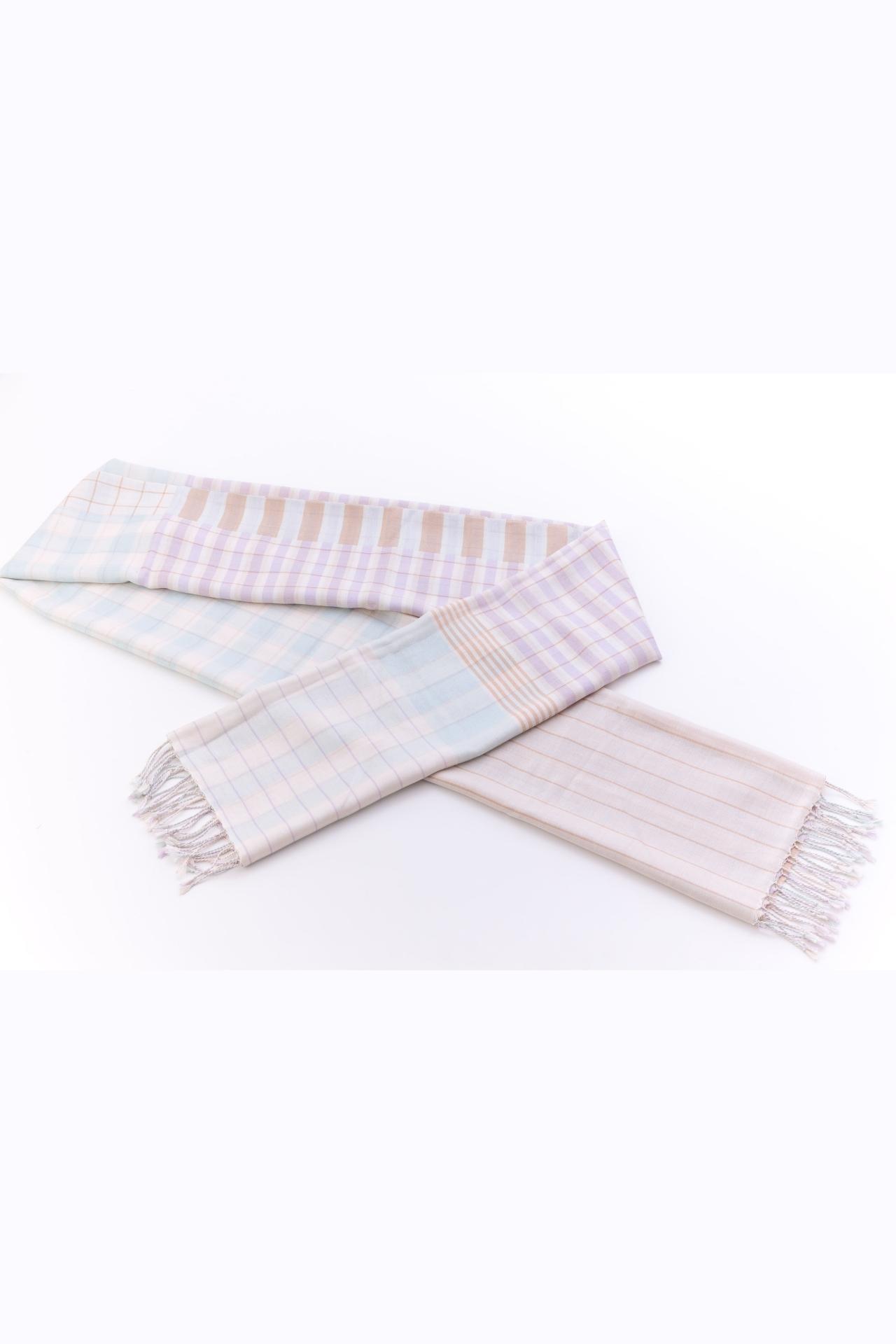 With open weaving, a single piece of fabric is woven into two layers,
creating a pocket space for air to come through.
The Open-Weave Silk Stole is a new-and-improved version of the
mulberry stole,which is also crafted using these techniques.
Surprisingly, despite the fact that it is 100% silk, this stole is
fully washable. It was developed as a casual item that can be
worn on a regular basis for three seasons of the year.
Drawing on the fact that the top and bottom fabrics are
interchangeable, this item features a rhythmic pattern design.
A lattice pattern of intersecting stripes and borders creates a fun
design with no repeating patterns. The wearer then adjusts how
they wrap and tie it to get the exact look that they want.
The stole comes in three colors, representing the spring breeze,
the harbinger of fall abundance, and the silence of winter.
The silk thread is woven slowly using a shuttle loom to yield a soft,
fluffy, light weave.
It's so soft on the skin, it's as if you're enveloped in air.
Shin Sawai, artisan of the Tama fabric tradition, wants people to
experience what it's like to be wrapped in a gentle breeze wearing
this special stole: "It's simply impossible to describe in words
how this stole feels on. You need to pick it up and
touch it to truly understand!"
Open-Weave Silk Stole

Varieties: Three
Materials: 100% silk thread
Size: L 1950 mm × W 630 mm (including 70mm tassel × 2)
Suggested retail price: ¥33,000 each (tax included)
*The information on this site is as of June 2023.
*Sizes, colours and shapes of the actual products may differ slightly as they are
handmade.
*Product specifications and suggested retail prices may change without prior notice.