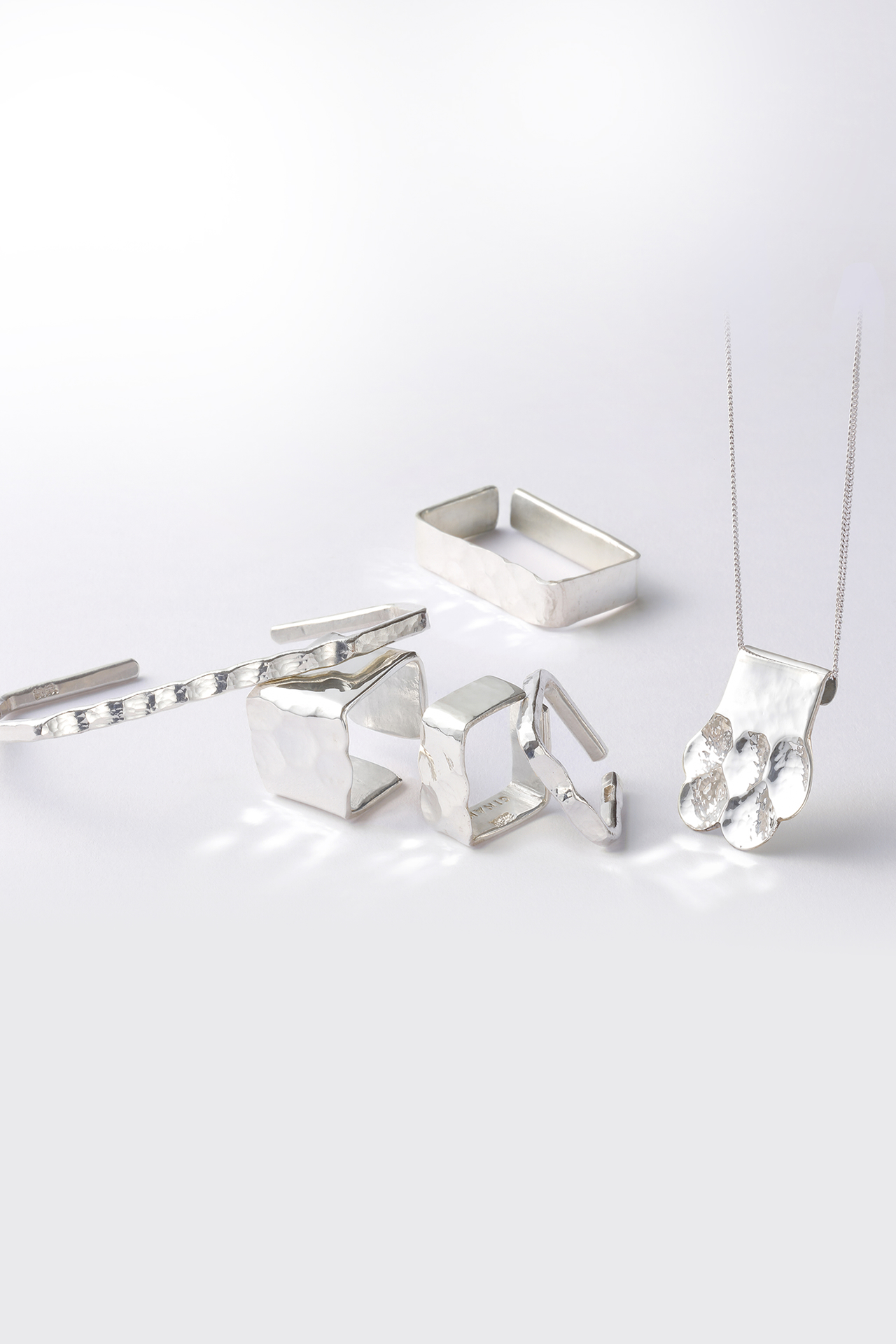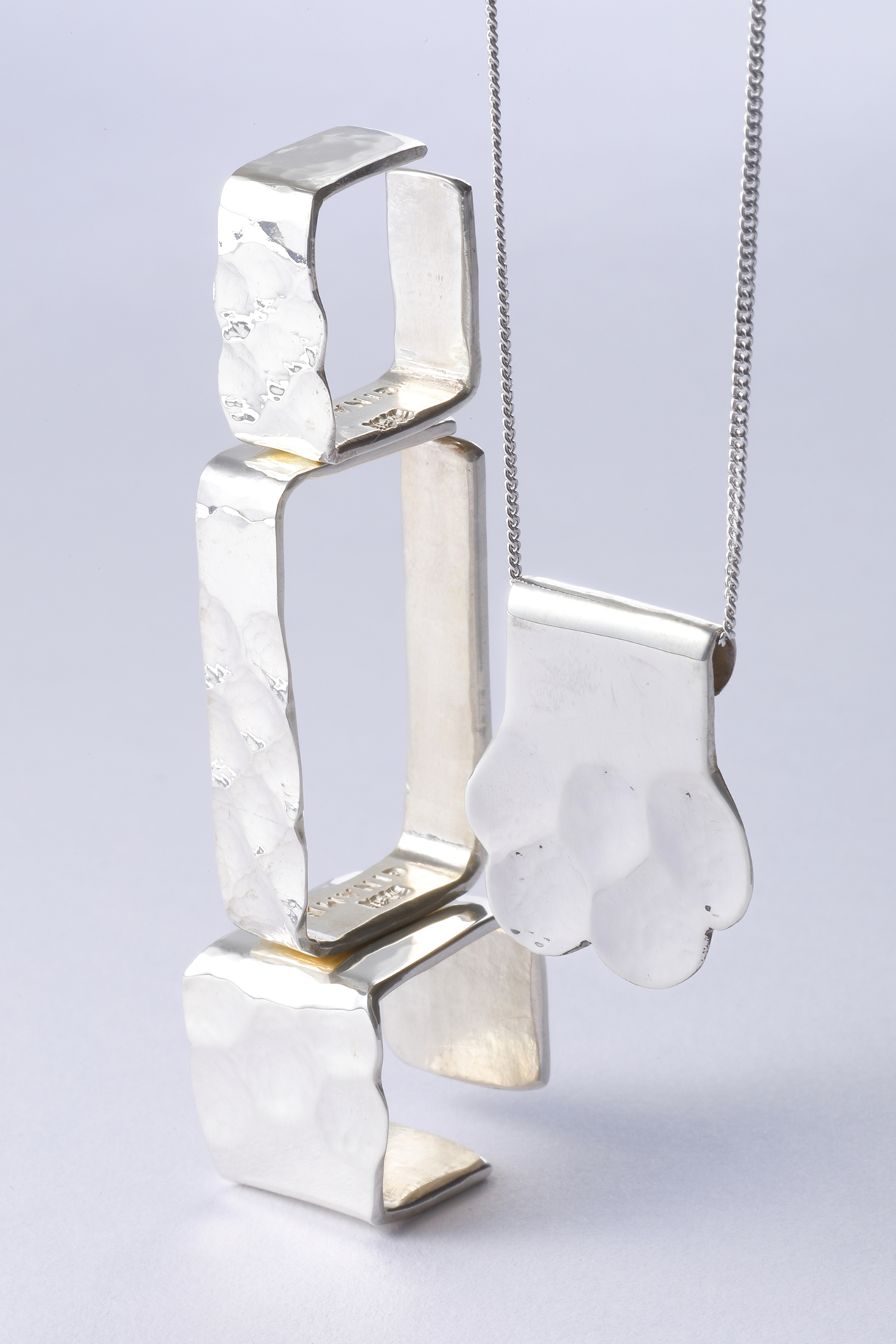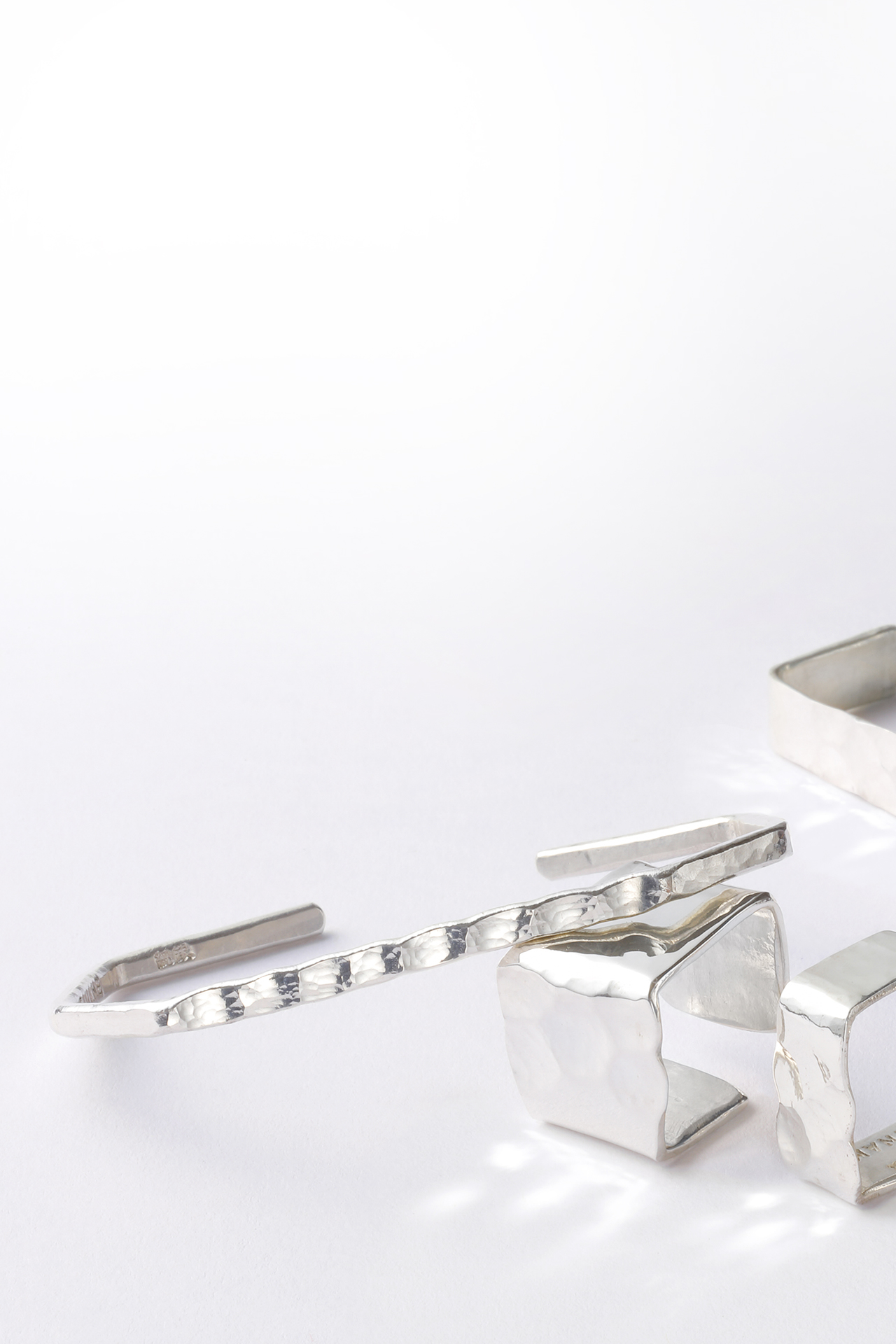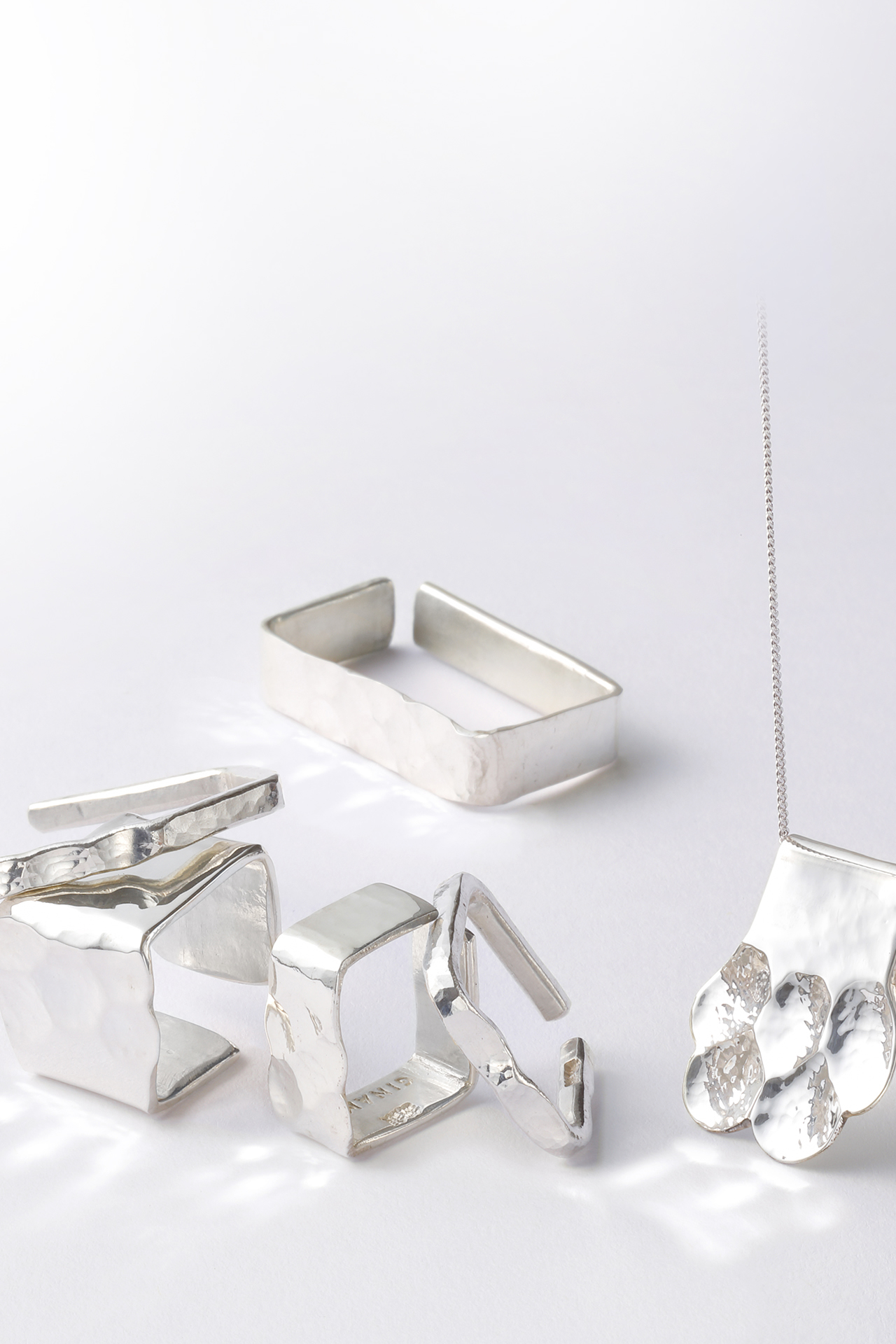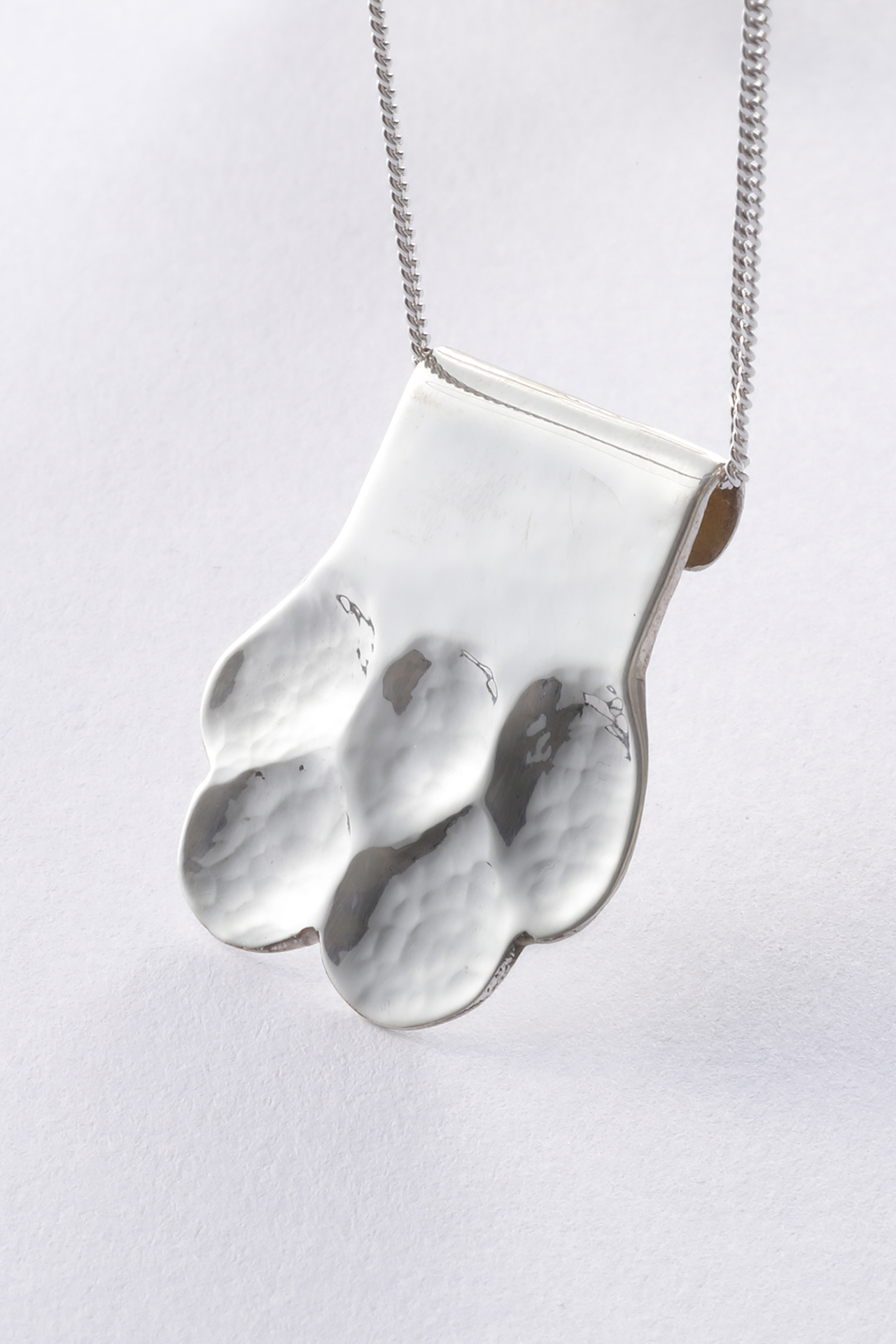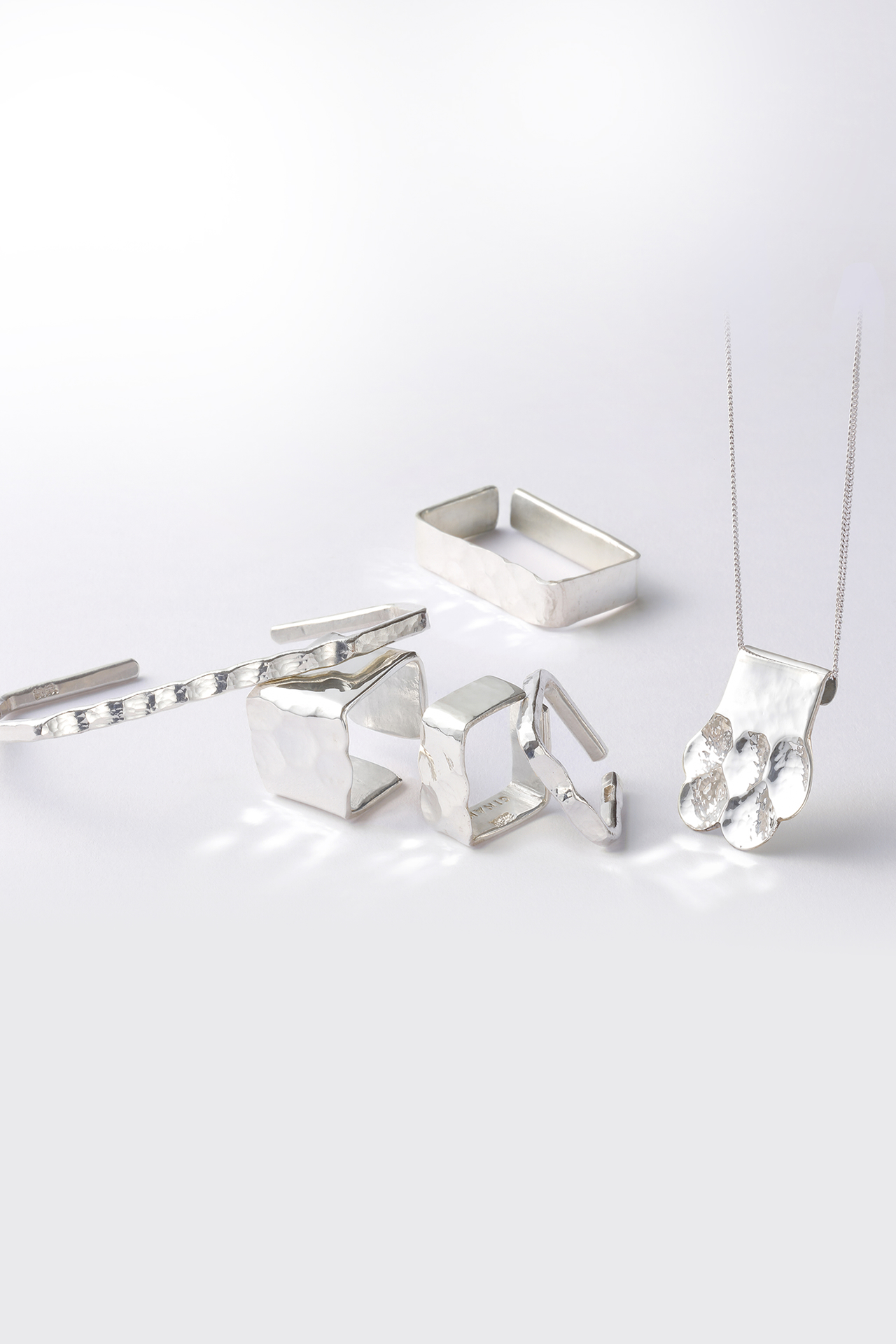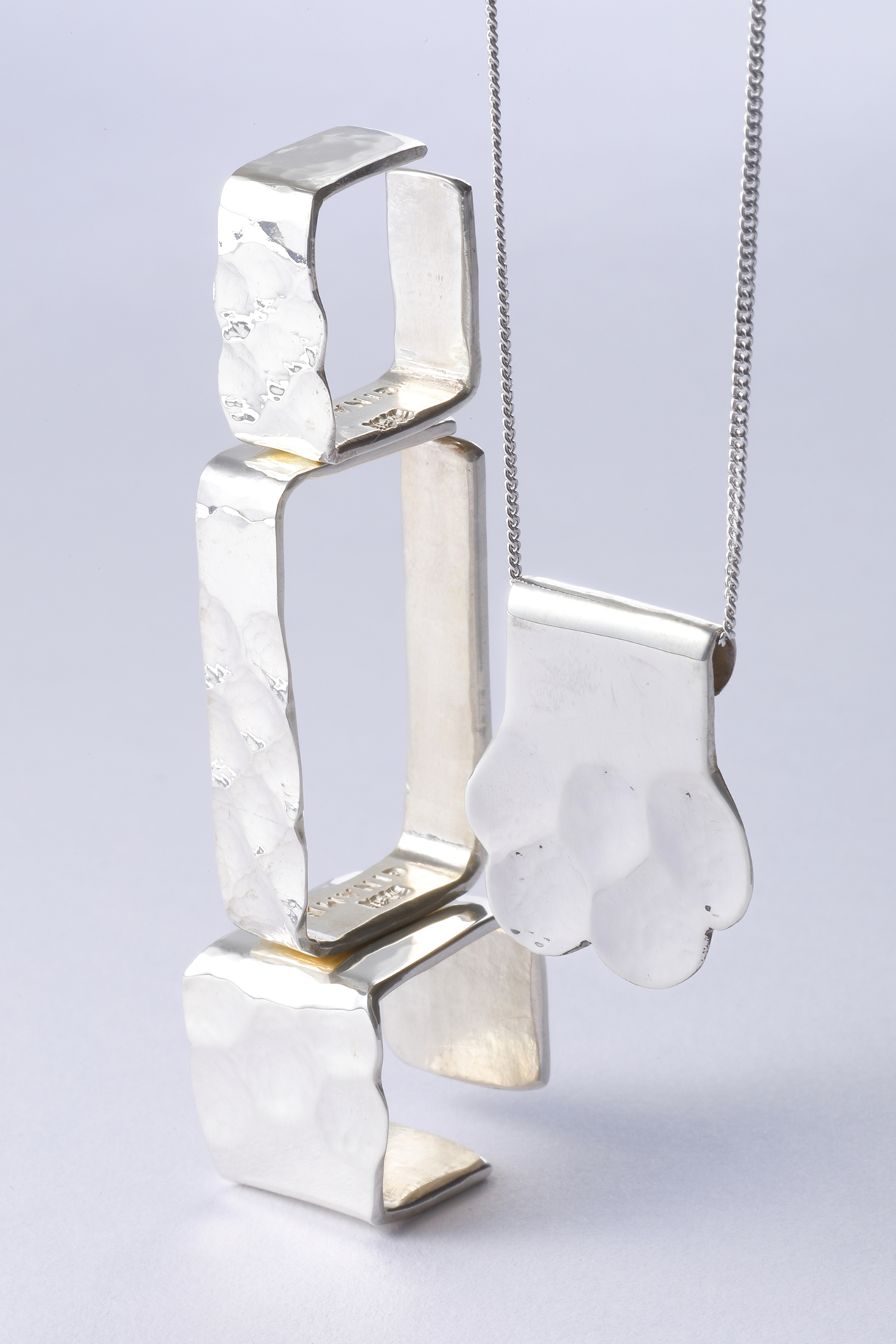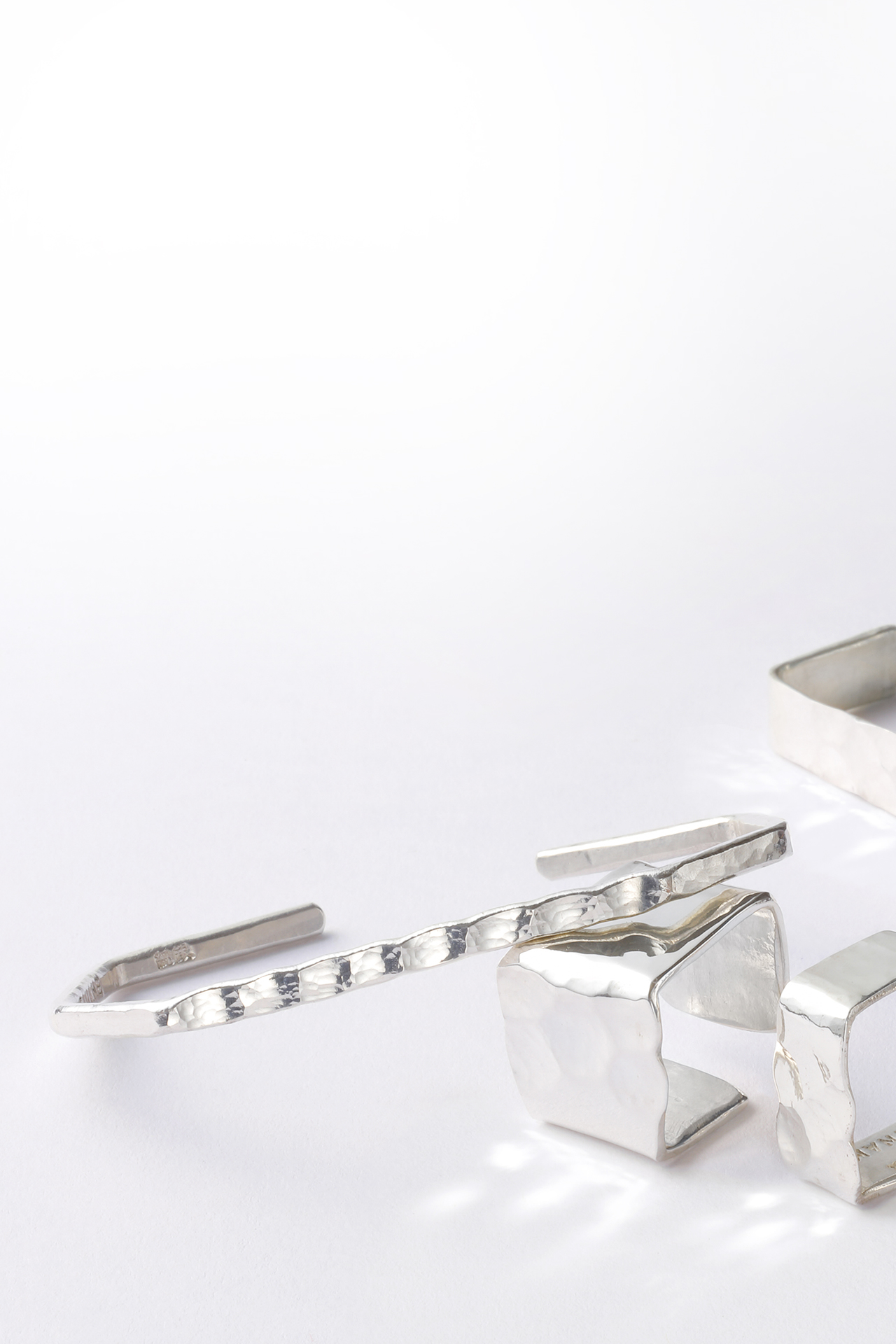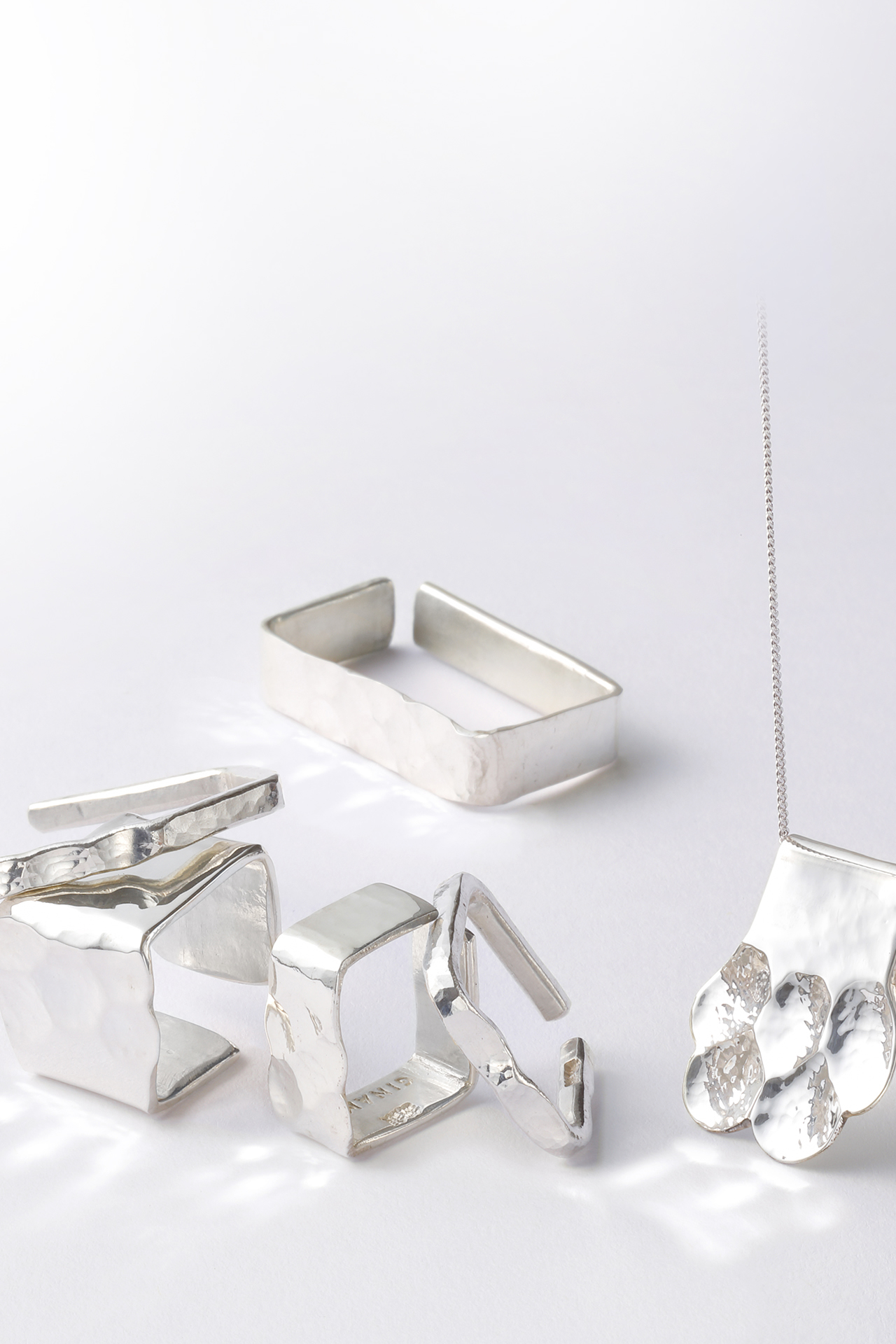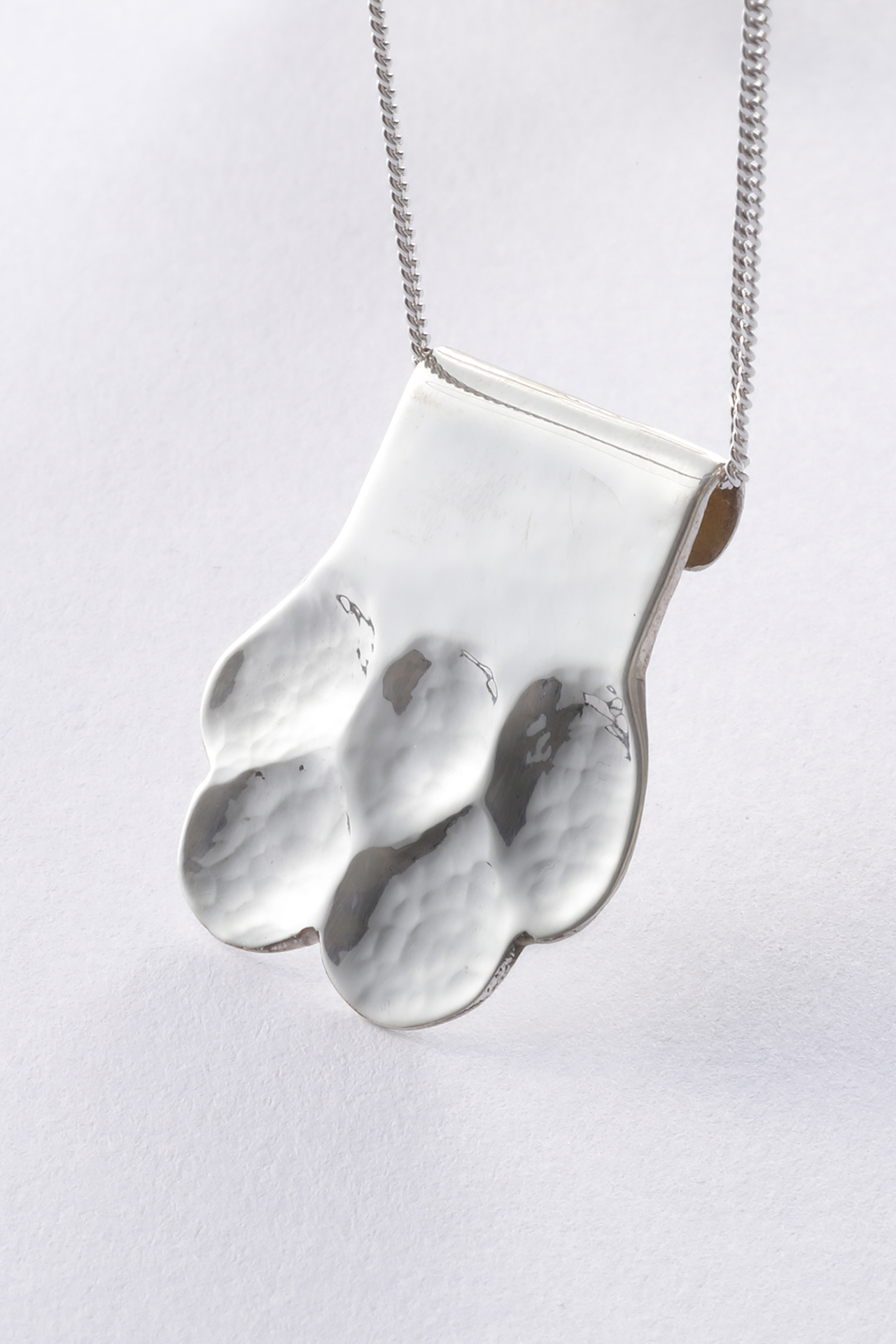 Since ancient times, the theme of "rain"
in the history of Japanese art
has been associated with the meaning of "rebirth"
and "vivid revival.
As the name suggests, "GINAME" is created by hammering silver
as if it looked raining, and is a work
that is dedicated to making sterling silver
more beautiful and attractive.
Sterling silver shines more brightly
when it is hammered than when it is flat.
The craftsman's forging technique,
which achieves the beauty of fluctuation,
is a unique handmade technique
that cannot be expressed by a machine.
The technique has been handed down for 11 generations
since the end of the Edo period,
and the "Sotatsu-ame hammered pattern,"
a pattern originally developed by our craftsmen,
is used to make sterling silver shine more brightly,
The technique to make sterling silver shine more brightly
has been brought together here.
GINAME
Sotatsu Art Craft Co.
GINAME

Type: Suggested retail price (tax included)
Necklace ¥18,950,
Ring & ear cuff ¥13,000,
Ring ¥19,500
Ring ¥29,500
Bangle ¥17,000
Ring 25,000
Material: Silver 999 (sterling silver), 925 chain (necklace only)
Size:
Necklace top 25x22mm / Chain total length 45cm / 65g,
23x23x3mm/4g,
19x21x10mm / approx. 6g,
22x21x18mm / approx. 12g,
42x69x3.5mm / approx. 10g,
23x23x3mm / approx. 9g
<Click here to purchase>
*The information on this site is as of June 2023.
*Sizes, colours and shapes of the actual products may differ slightly as they are
handmade.
*Product specifications and suggested retail prices may change without prior notice.