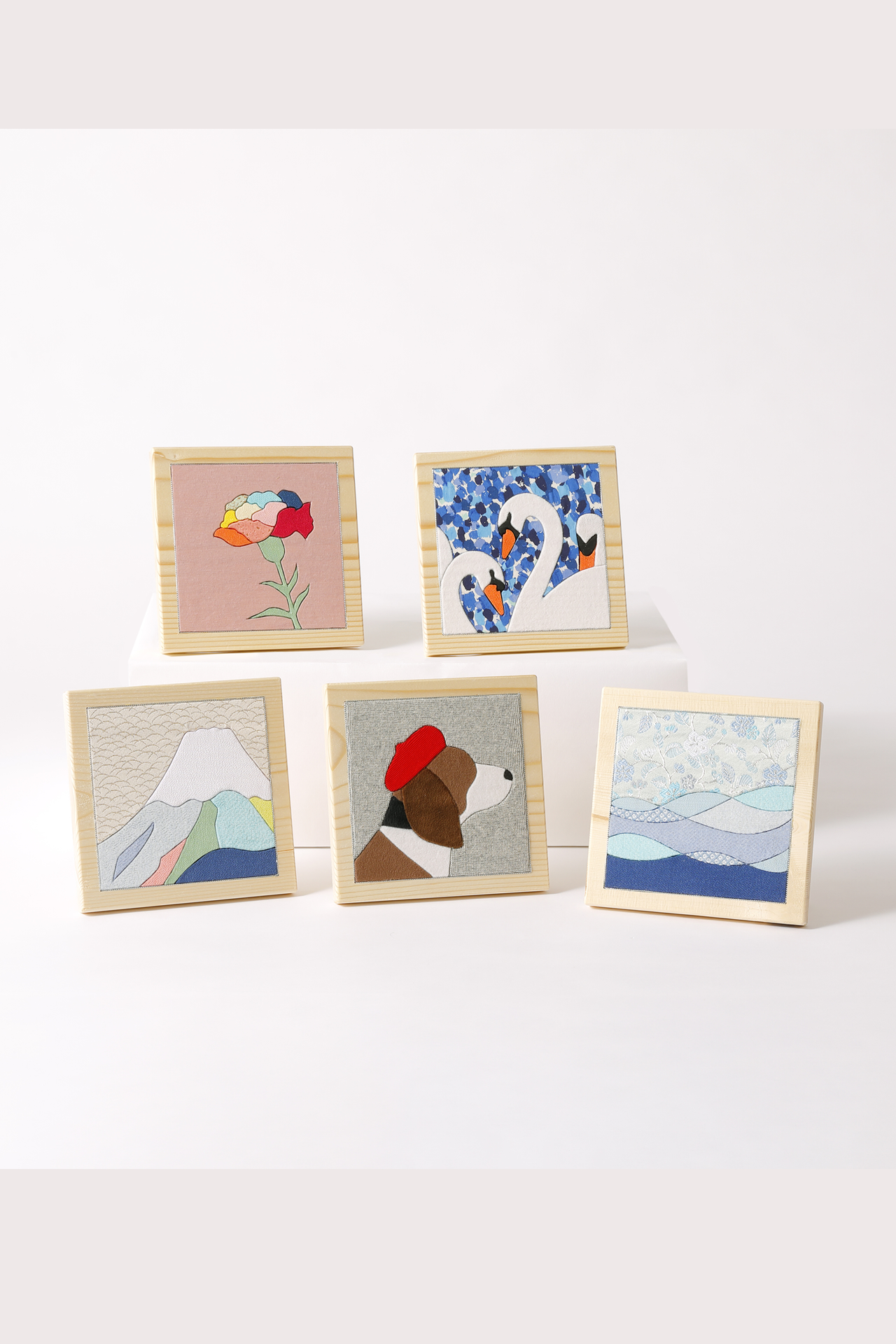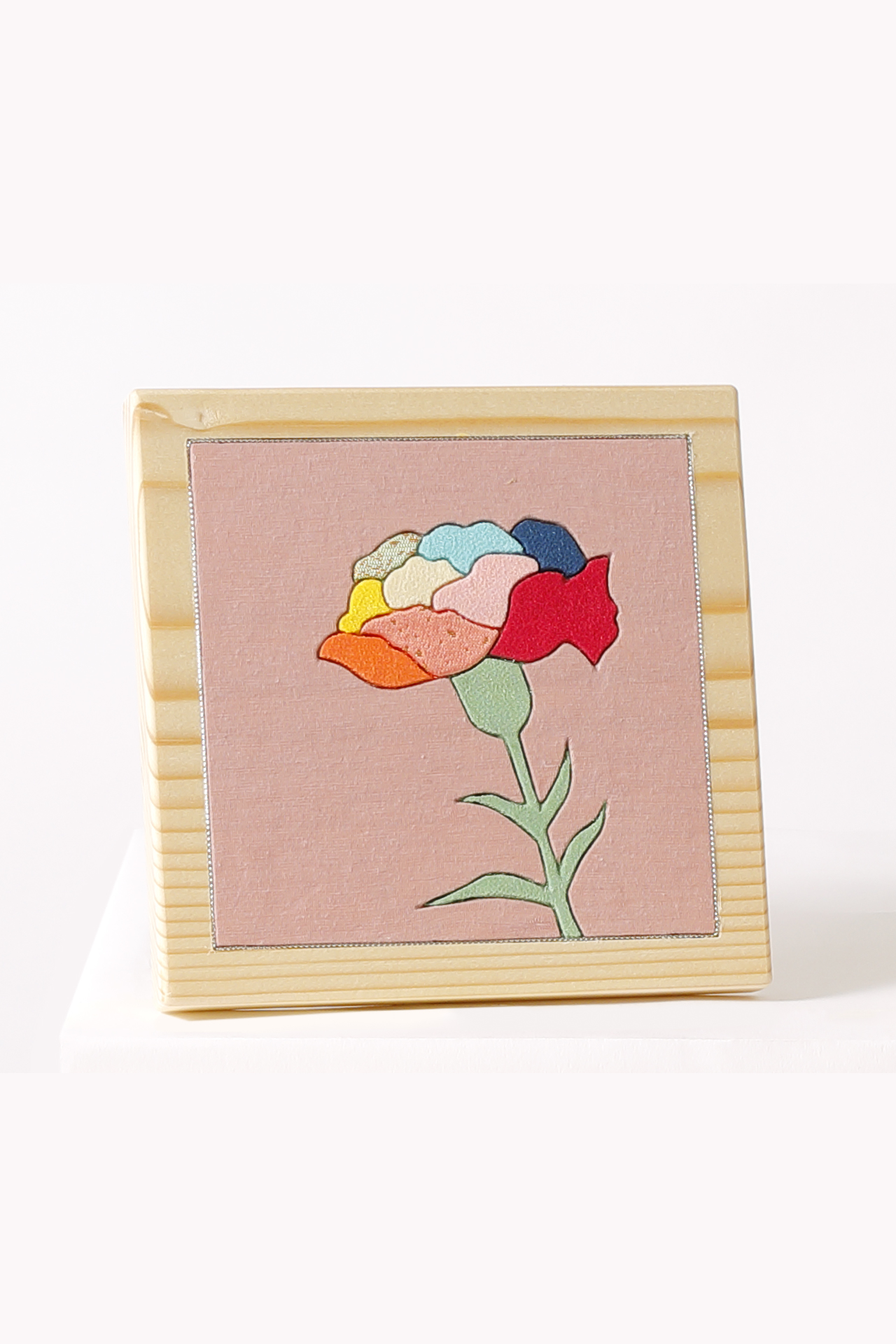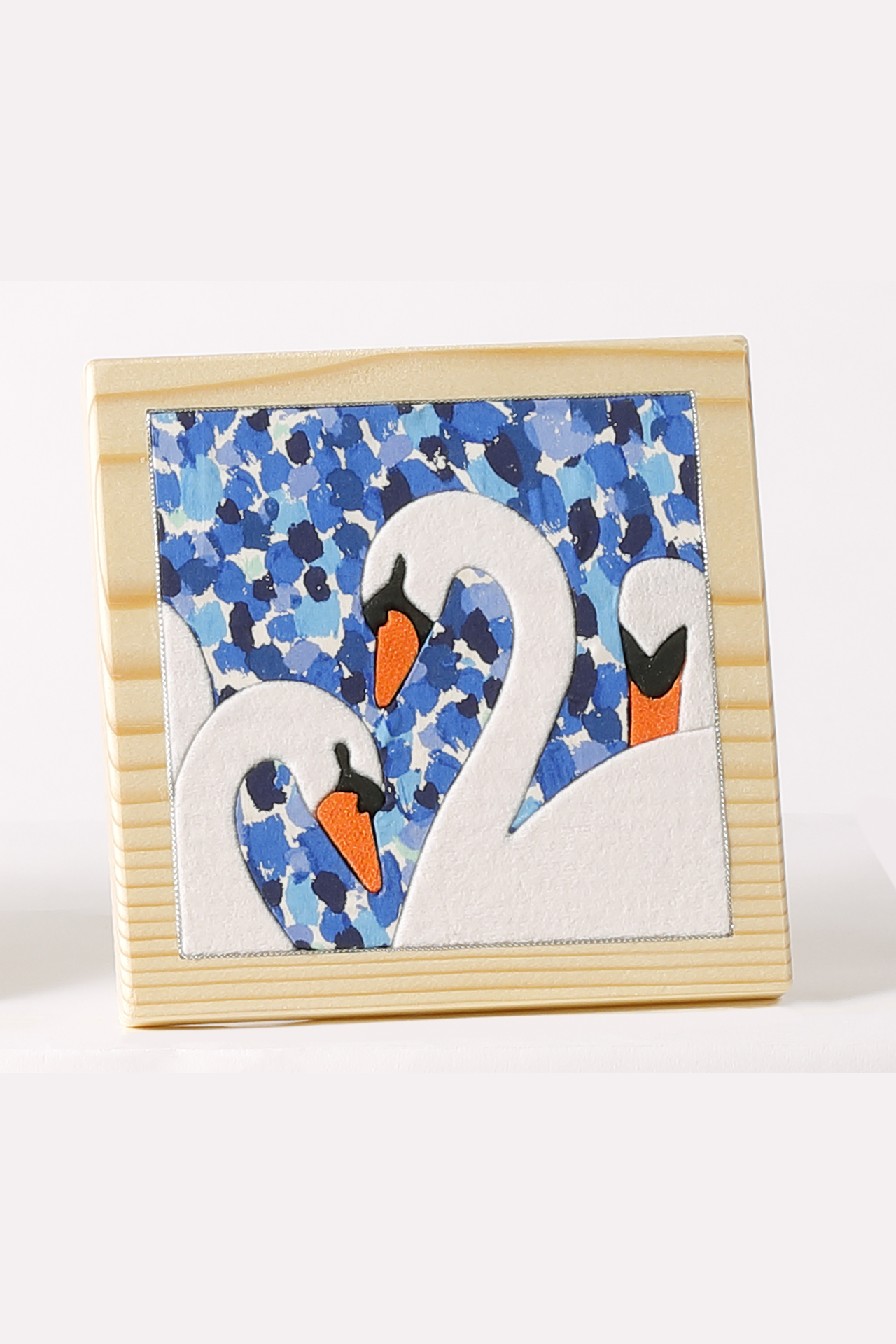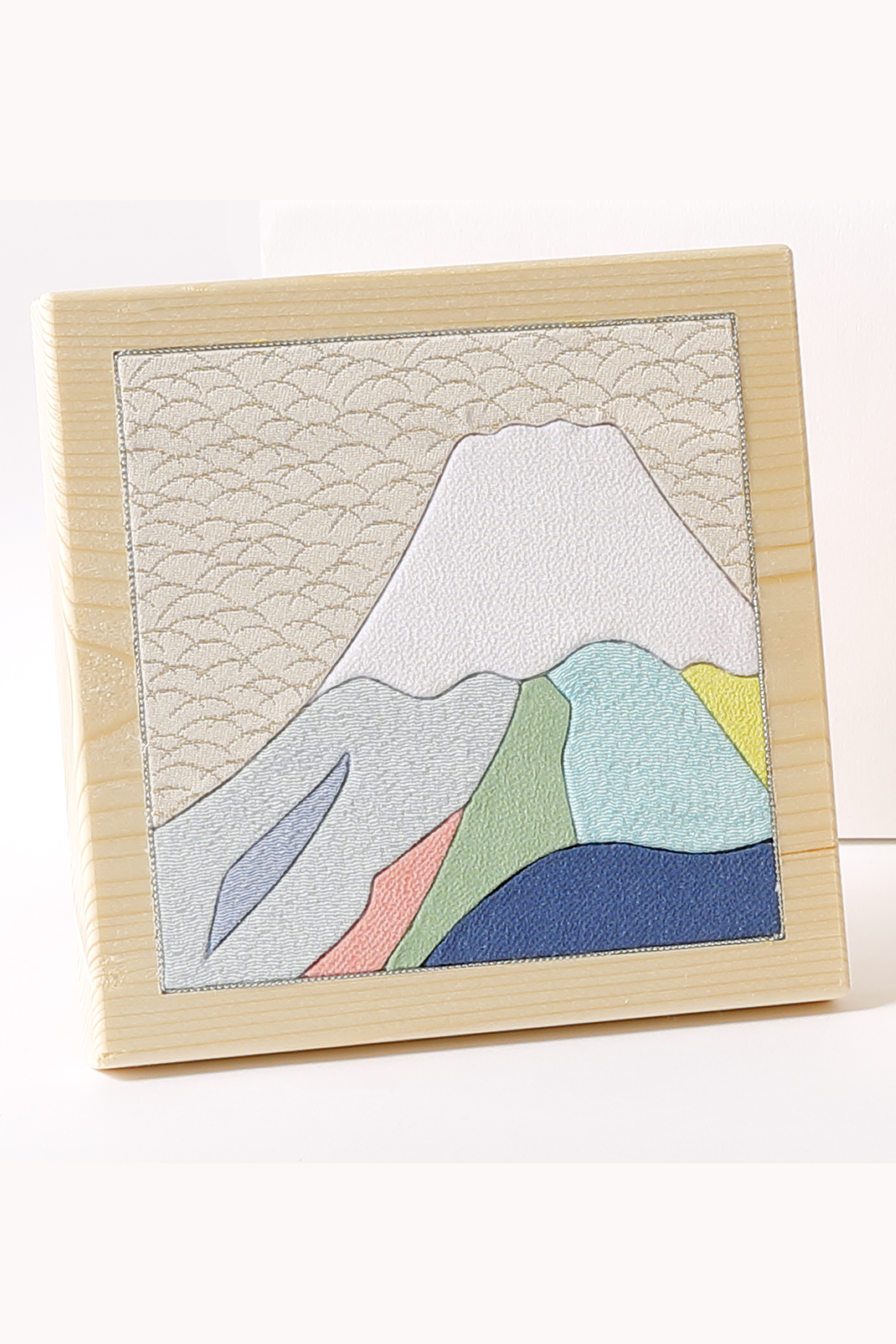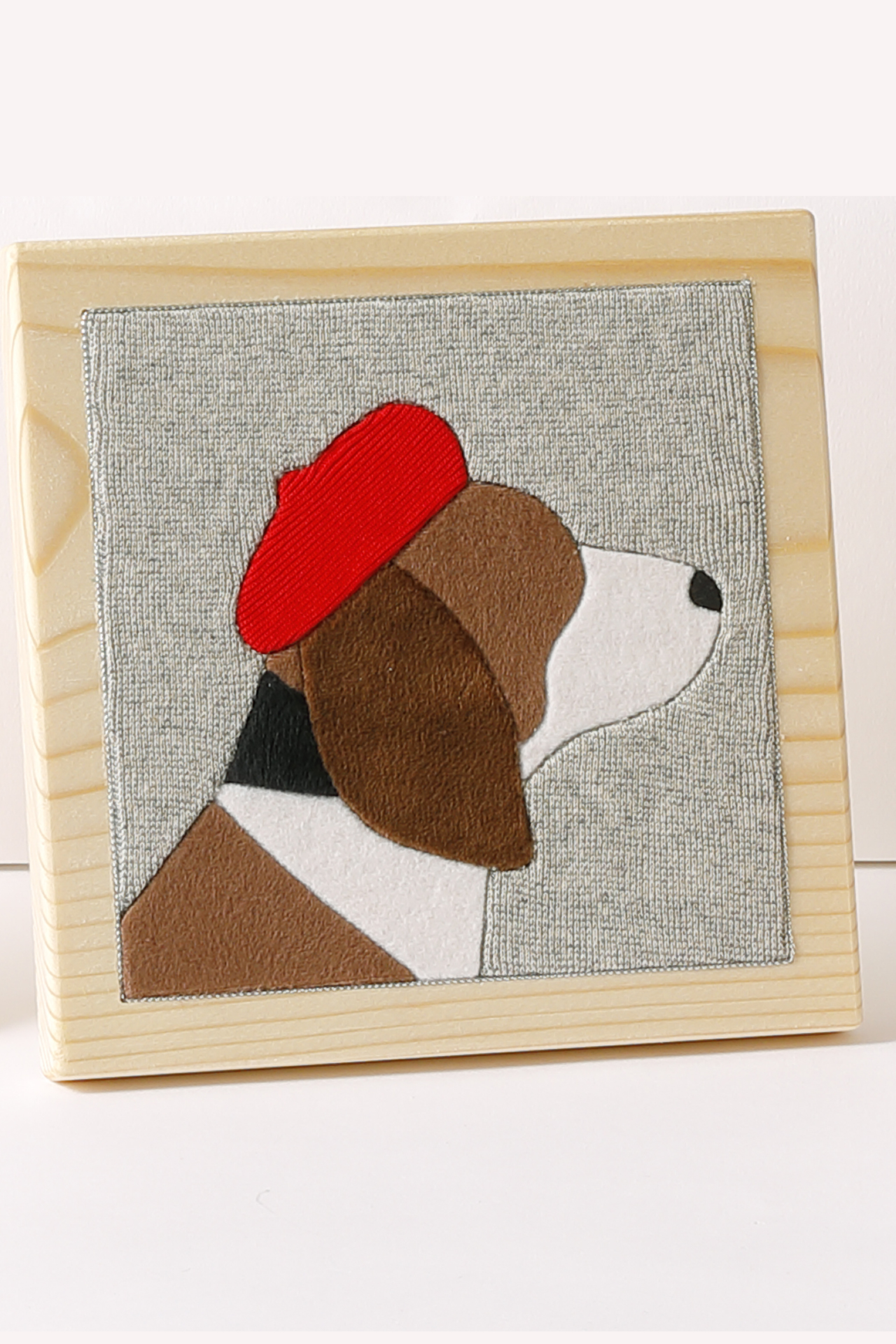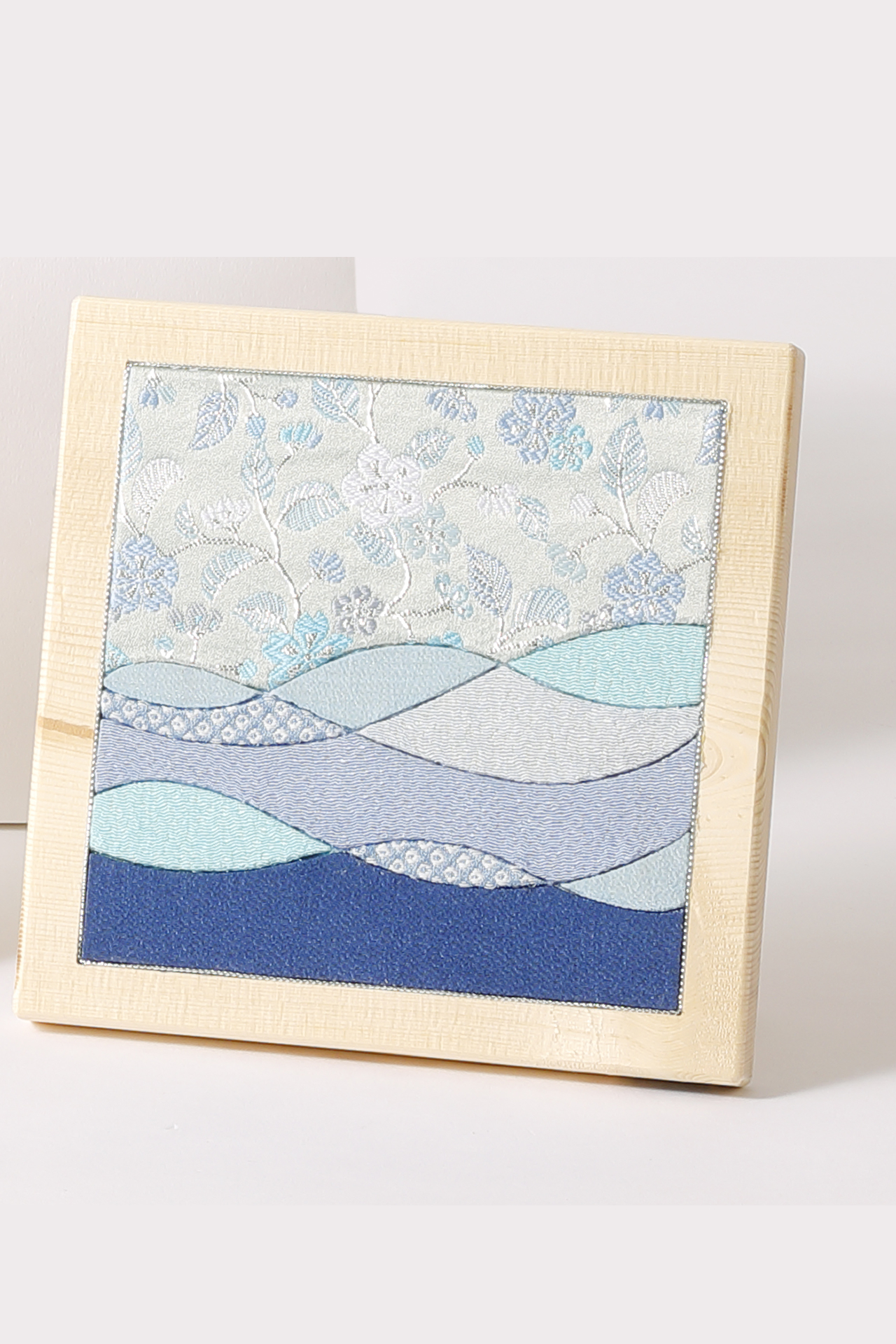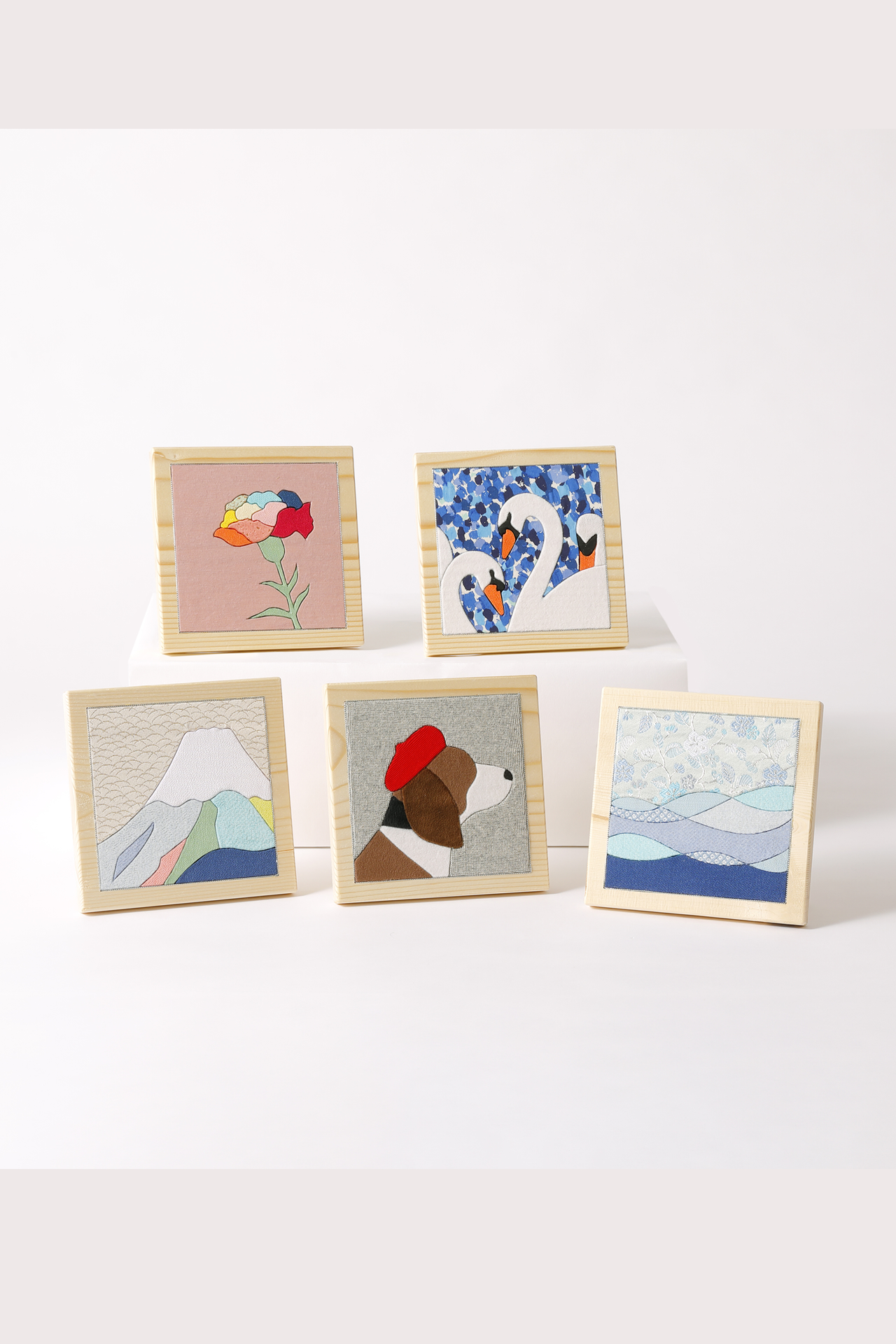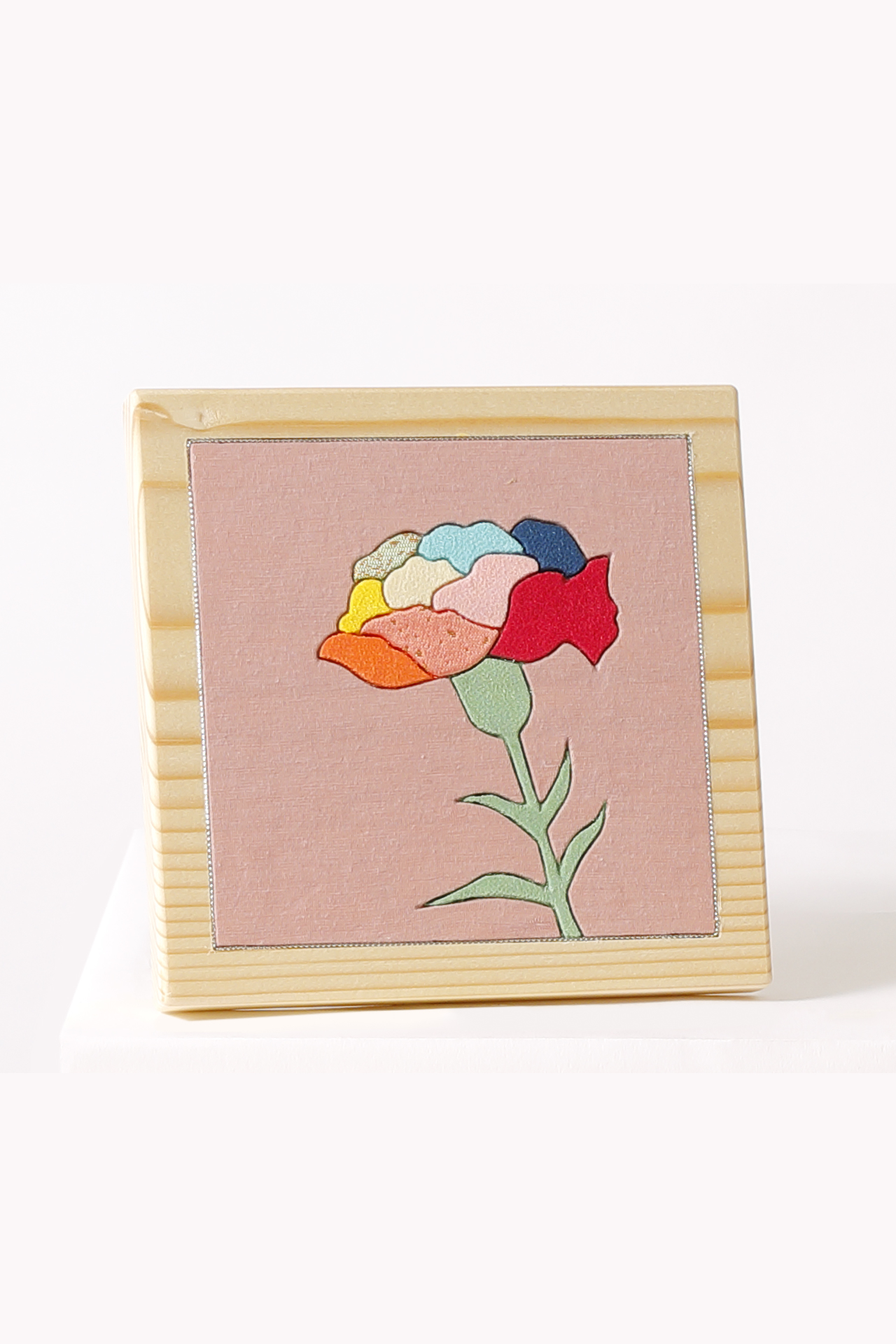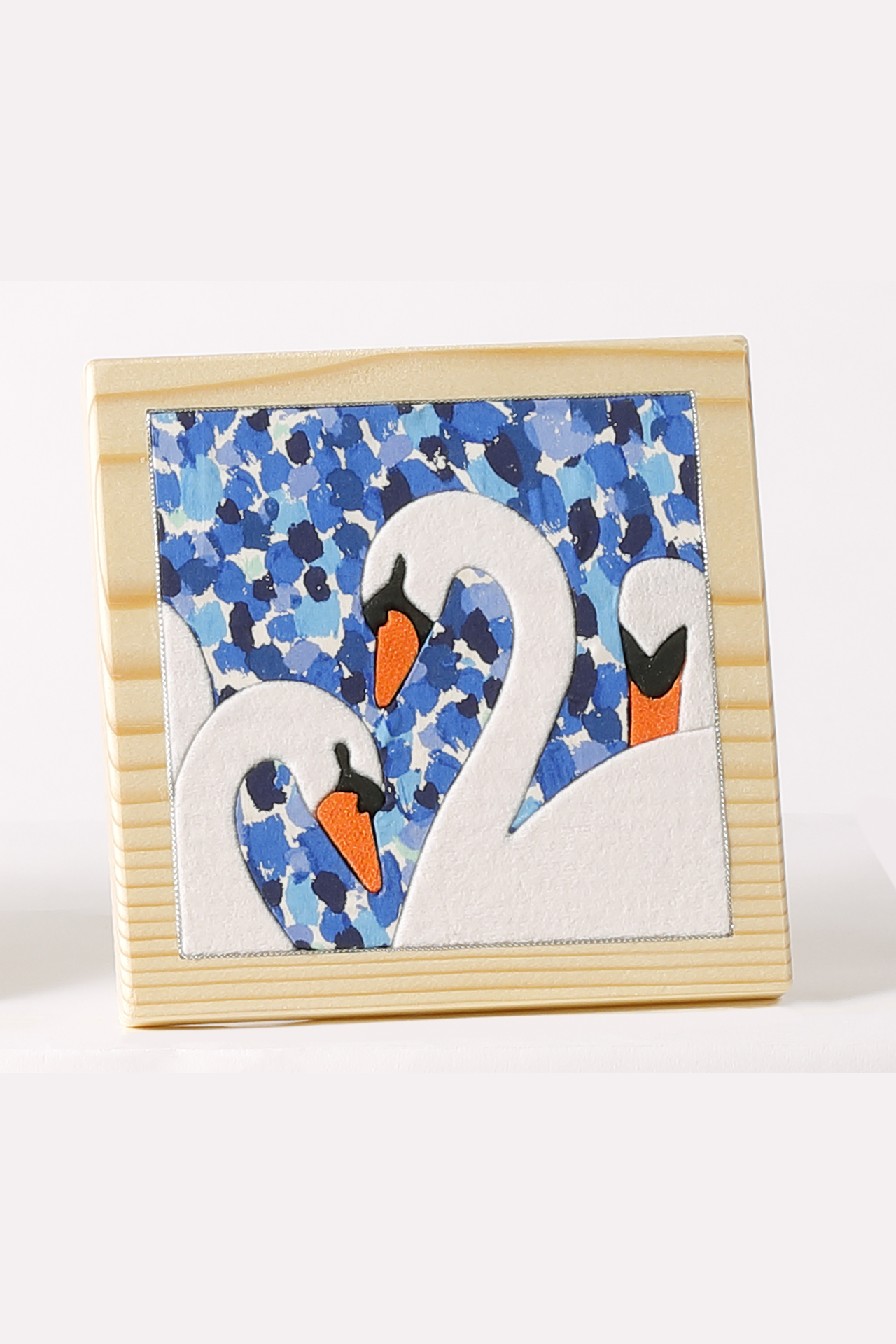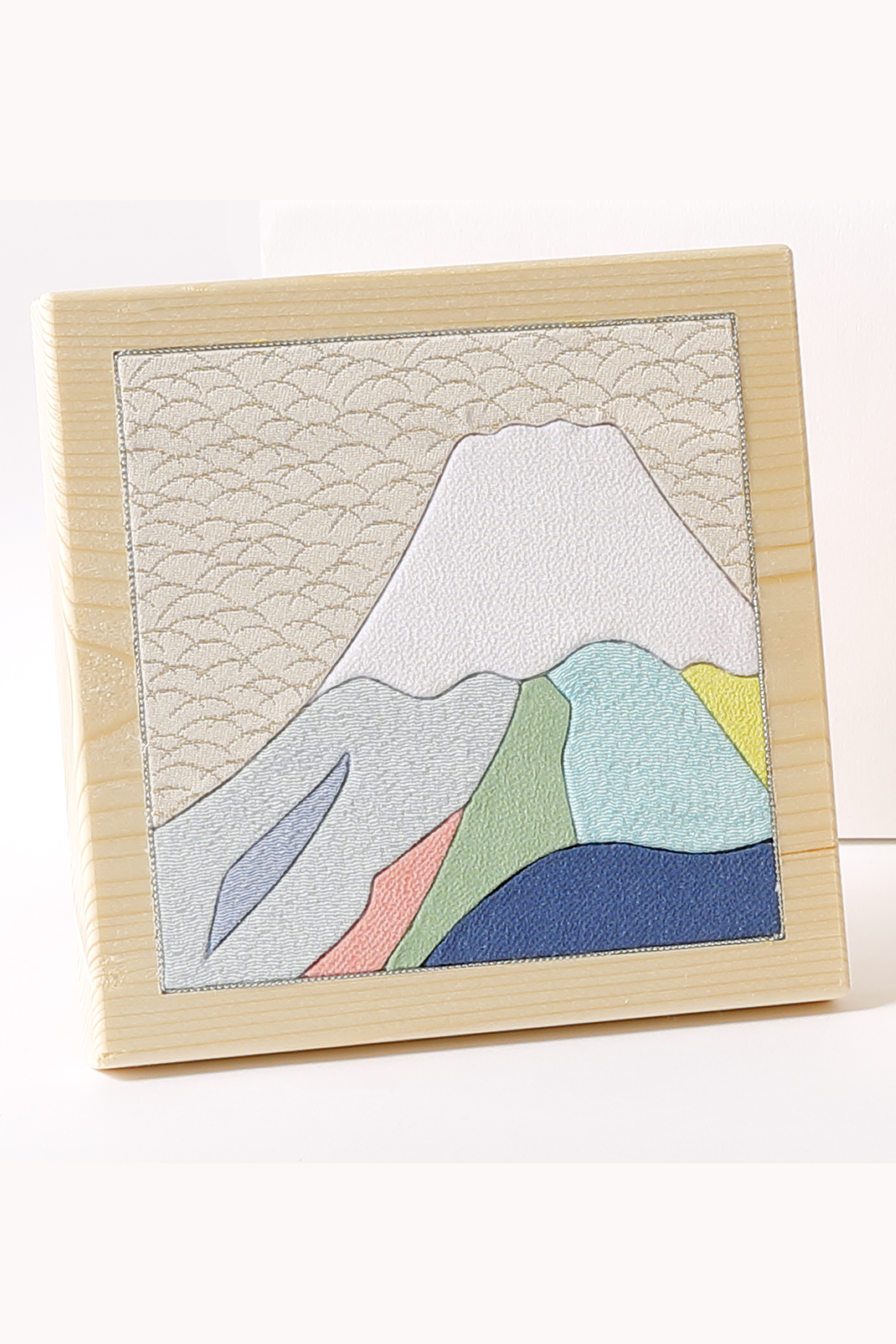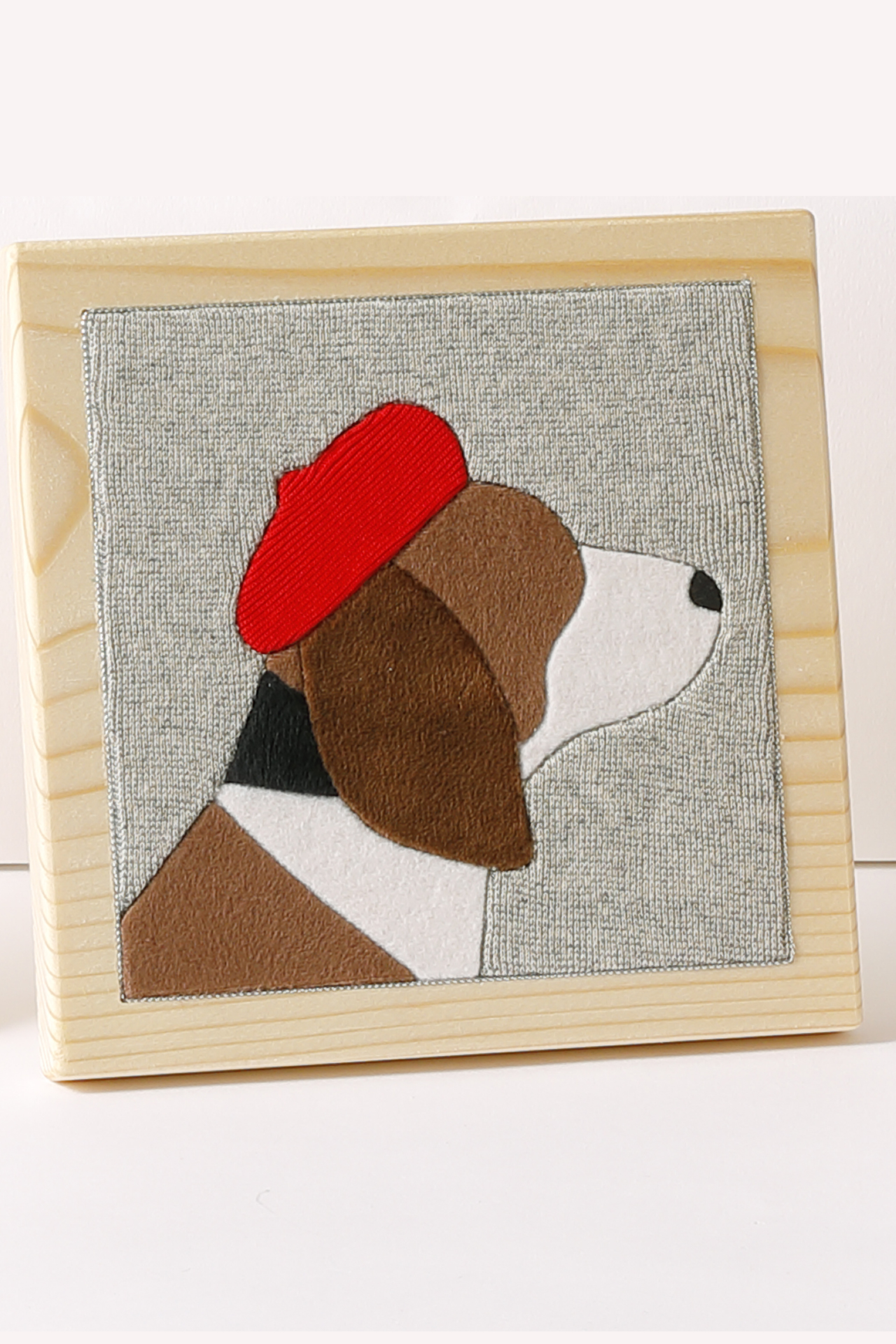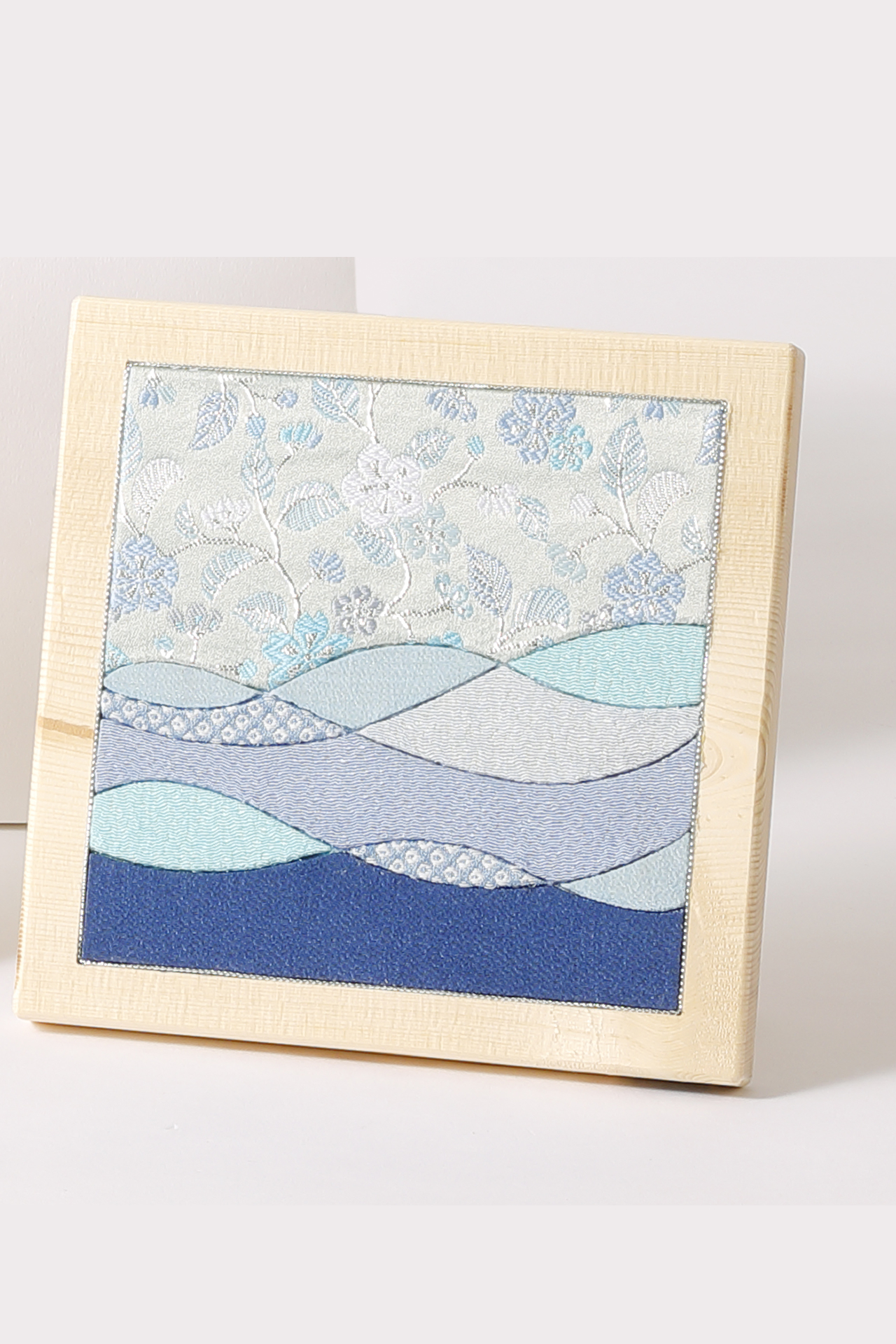 The "KIMEKOMI COLLECTION" reincarnates
the traditional Kimekomi doll technique as a framed product.
Inheriting the traditional Japanese image,
the animal motifs are designed to be displayed
in everyday life regardless of seasonal events,
adding color to everyday life.
When Kimekomi is done on a flat surface, it is difficult to express
the unevenness of the surface like a three-dimensional object,
so the pattern is carved with a more delicate hair carving technique.
The cloth is then cut while tracing the free curves
drawn by the designer, and finished
with the techniques and ingenuity
that have been passed down
from generation to generation of Mataro dolls.
This is a gem that can be displayed at home or in a business space,
or given as a gift, blending into a variety of settings.
KIMEKOMI COLLECTION
Mataro Doll Co.
KIMEKOMI COLLECTION

Type: 5 types in total
"Thank you", "Swan", "Mt. Fuji", "Mr. Dog", "Wave"
Material: wood, cloth
Size: 165 (H) x 165 (W) x 16mm (D), approx. 240g
Suggested retail price (tax included):
"Mt. Fuji" "Mr Dog" "Wave" ¥19,800
"Thank You" "Swan" ¥16,500
<Click here to purchase>
*The information on this site is as of June 2023.
*Sizes, colours and shapes of the actual products may differ slightly as they are
handmade.
*Product specifications and suggested retail prices may change without prior notice.