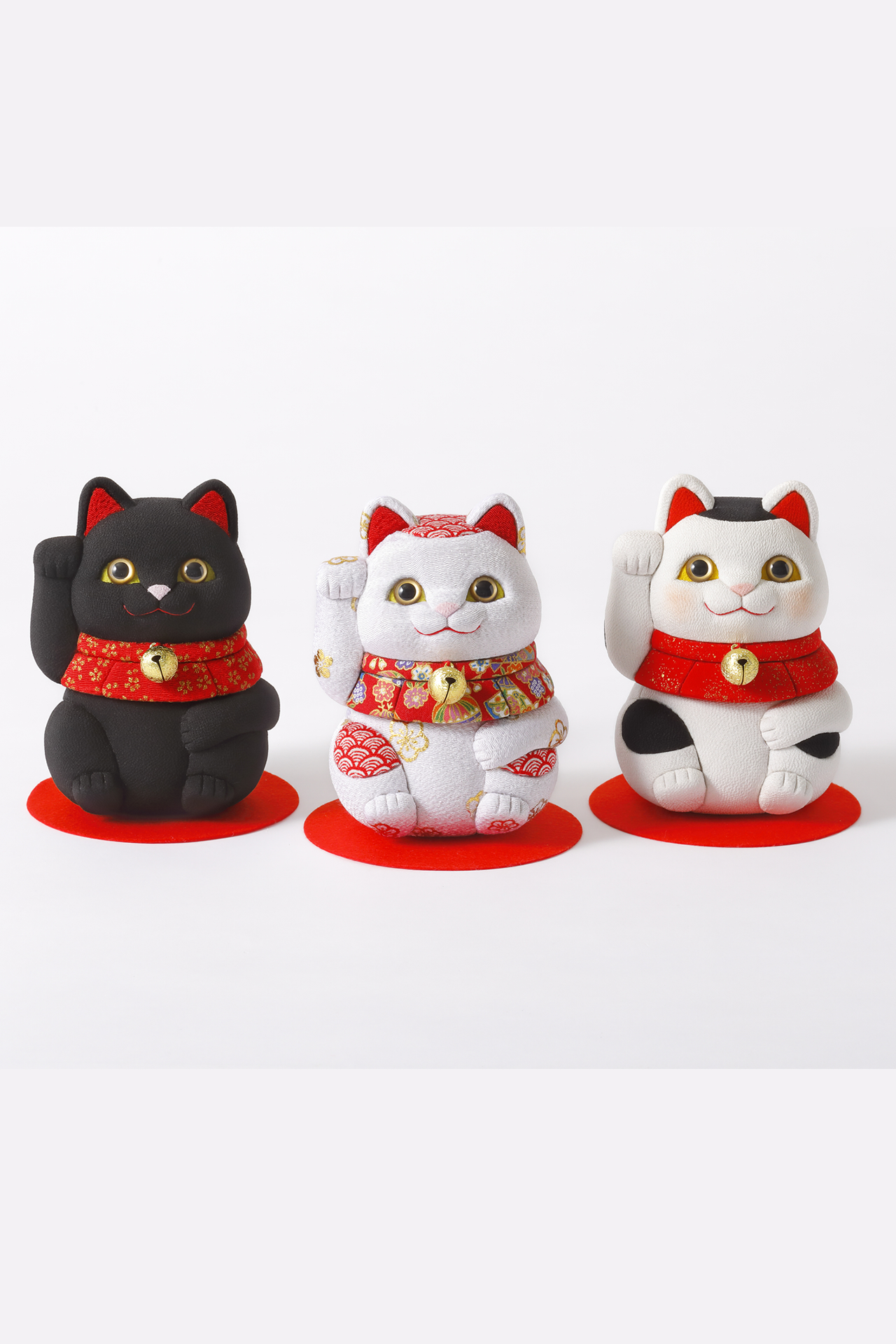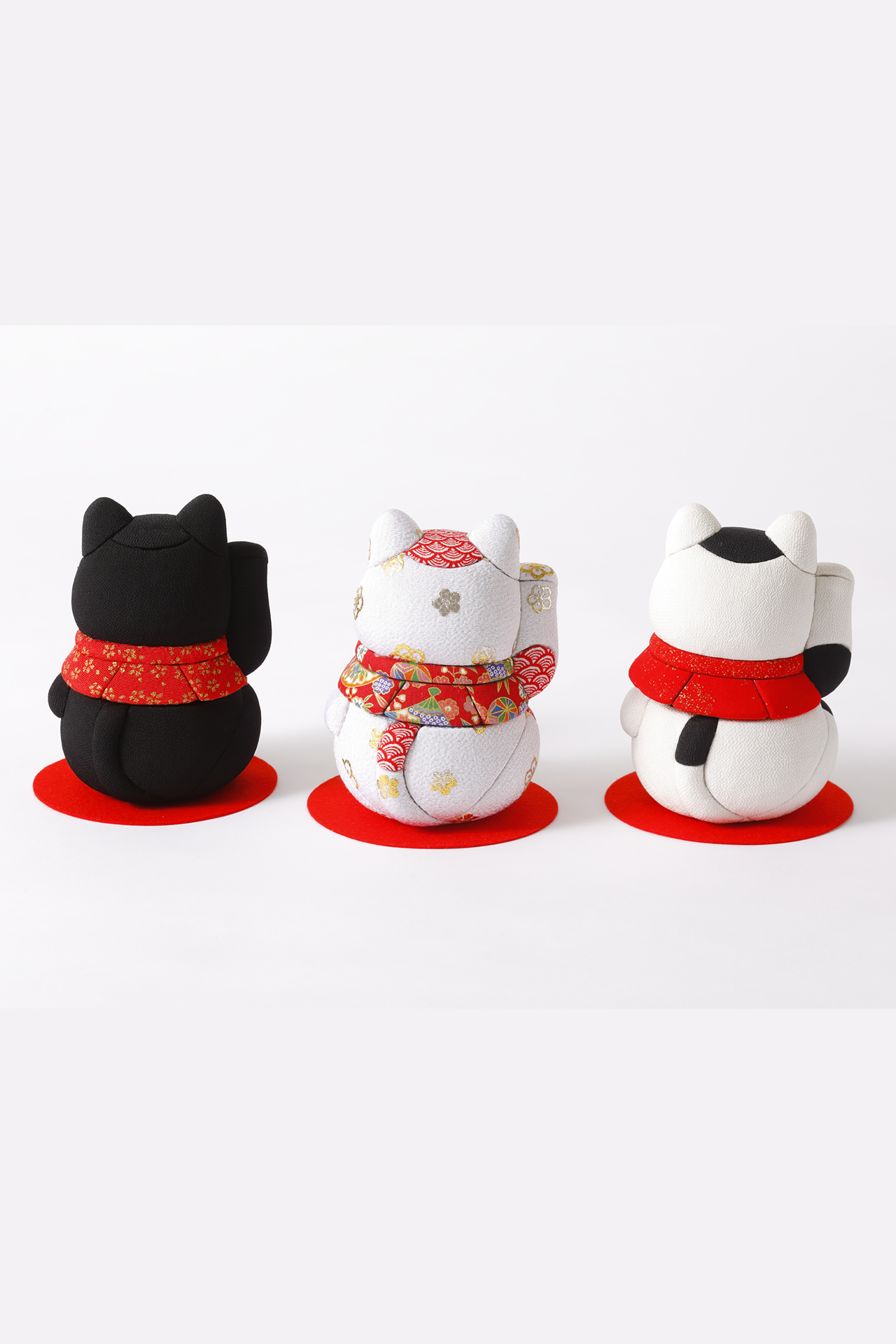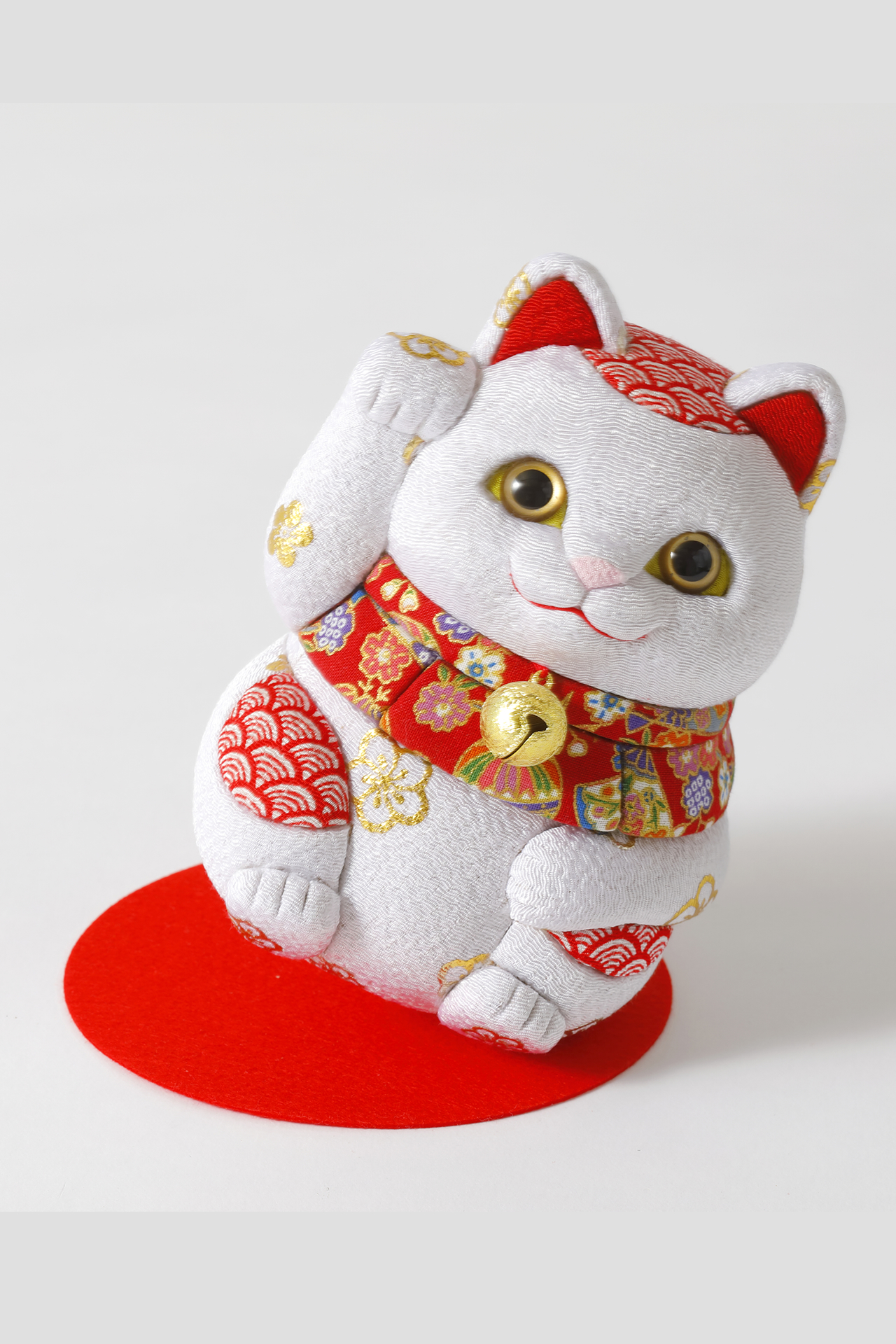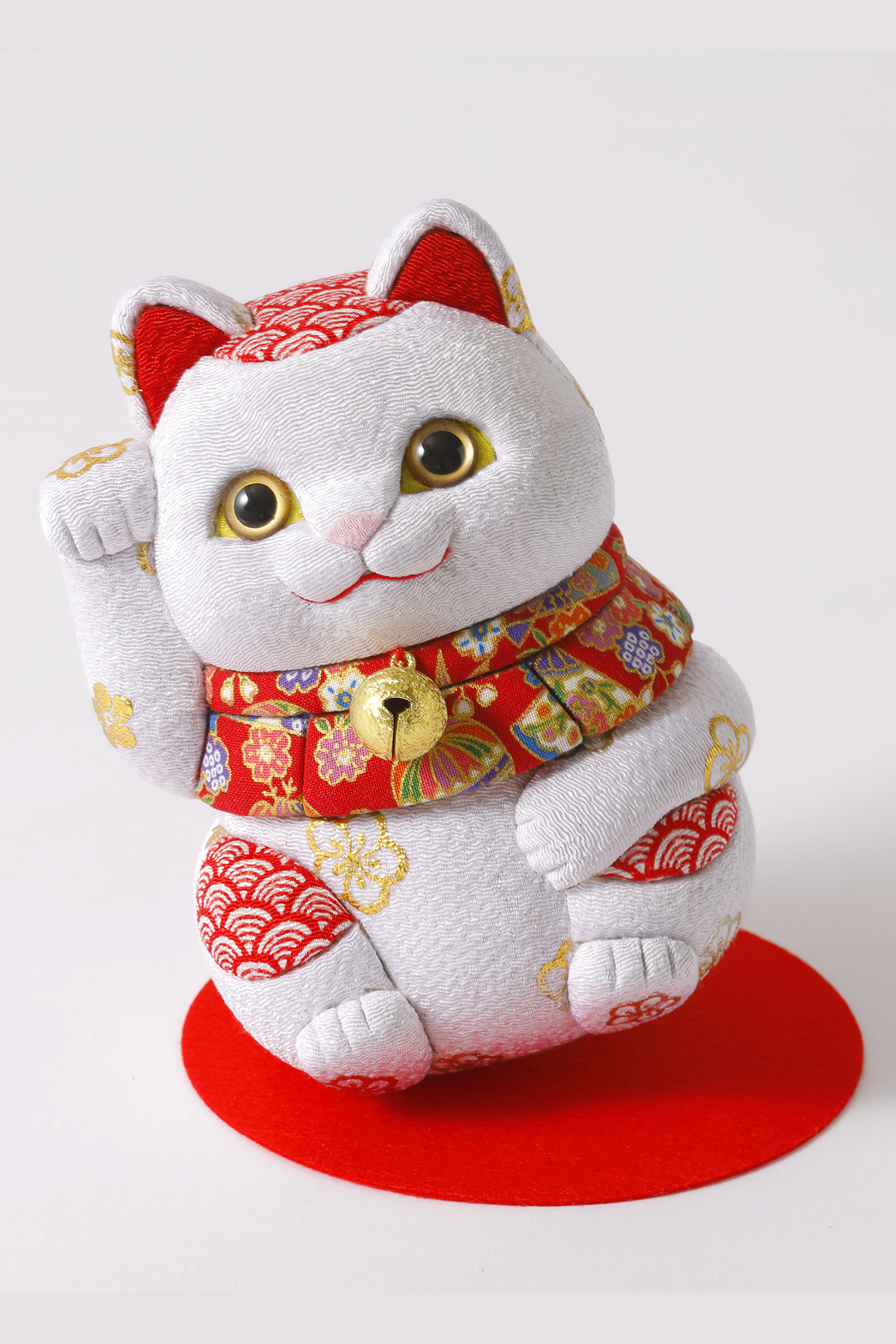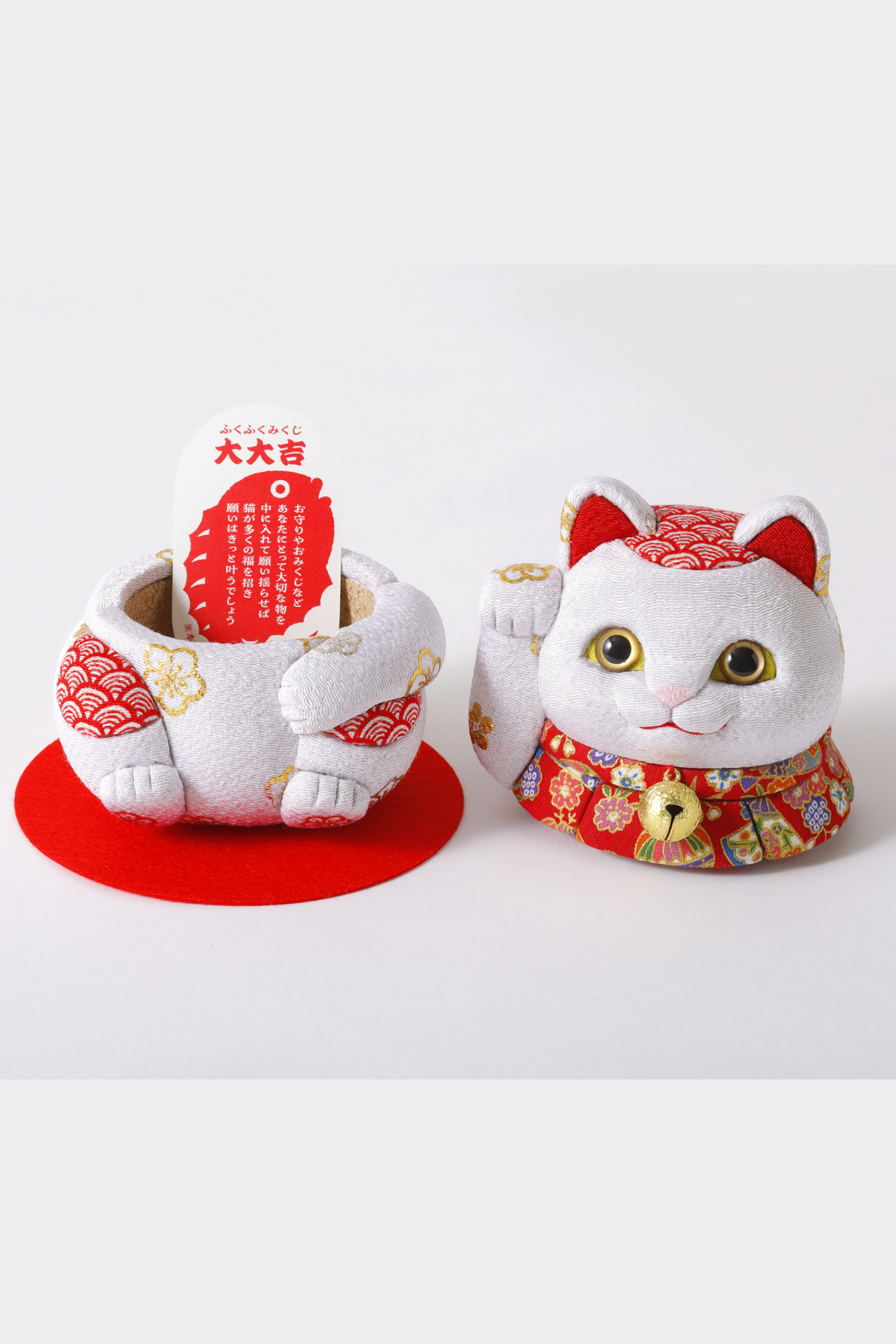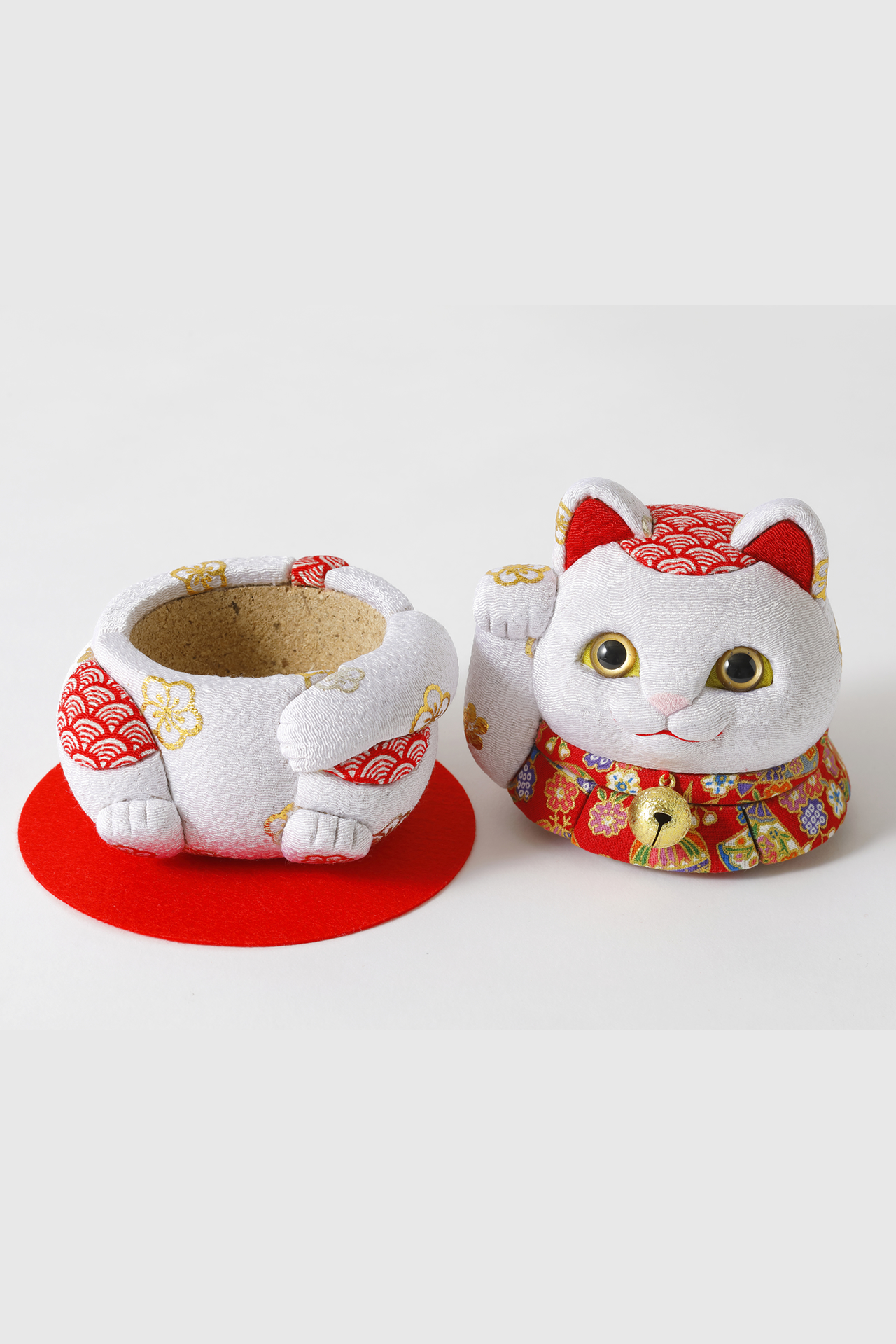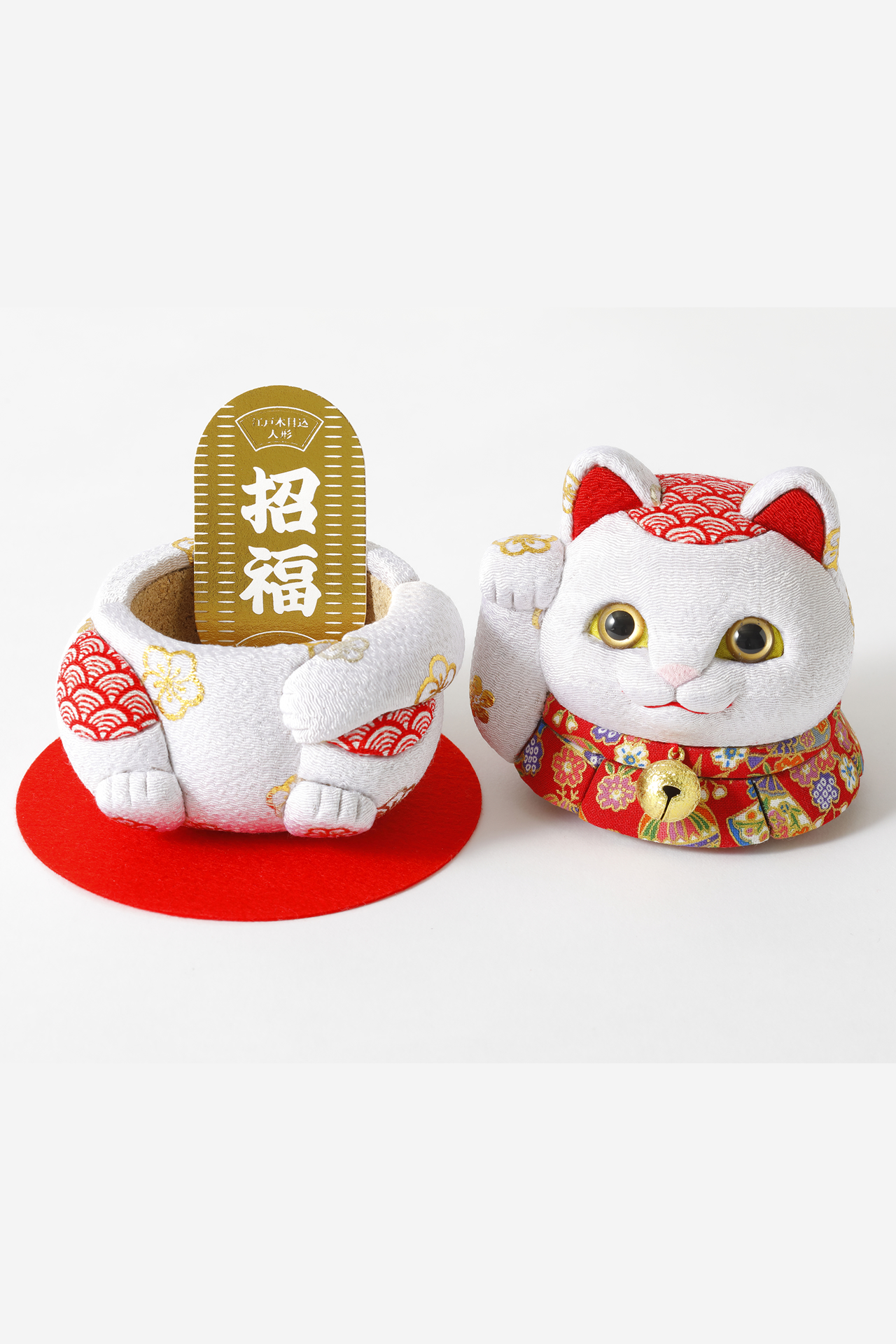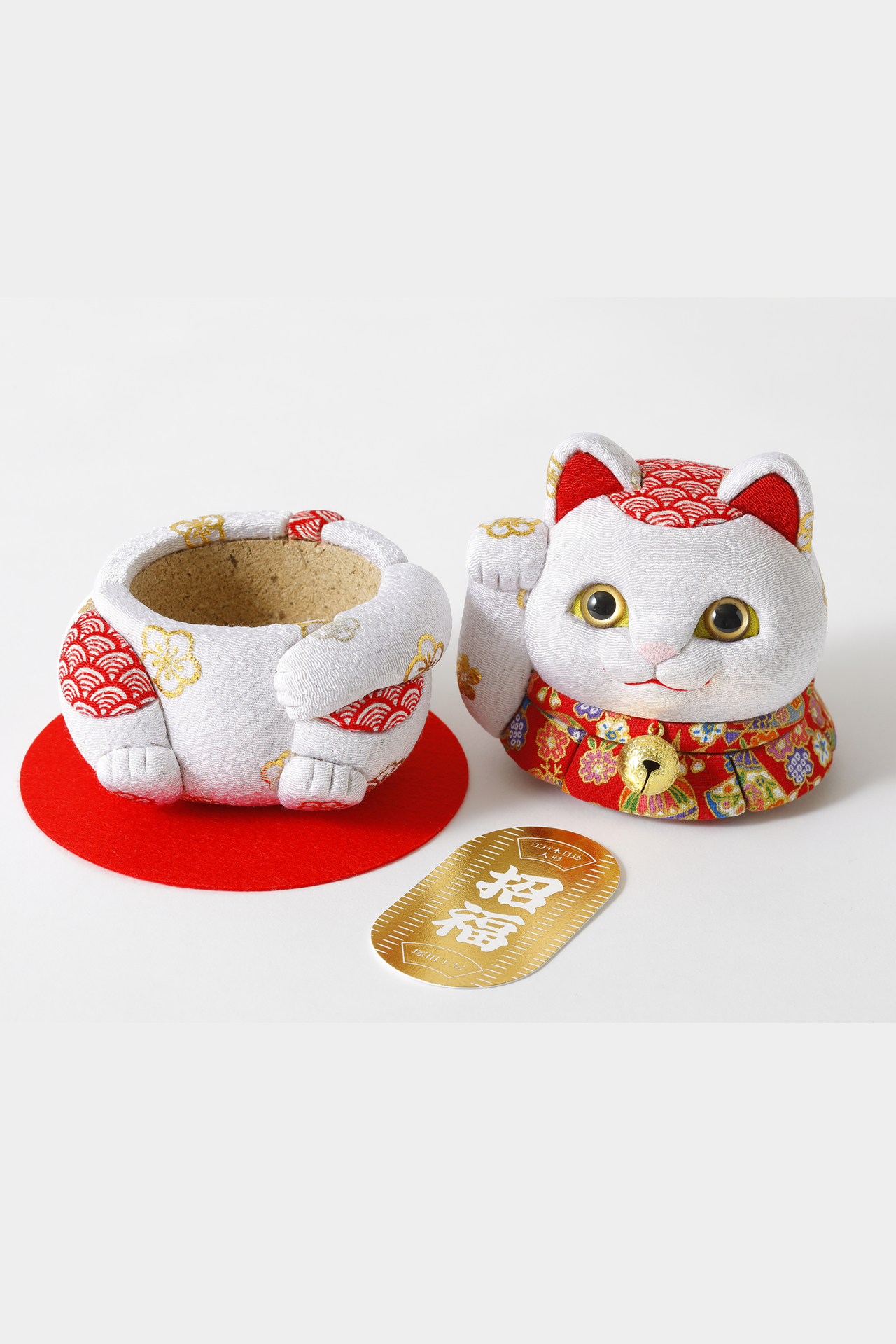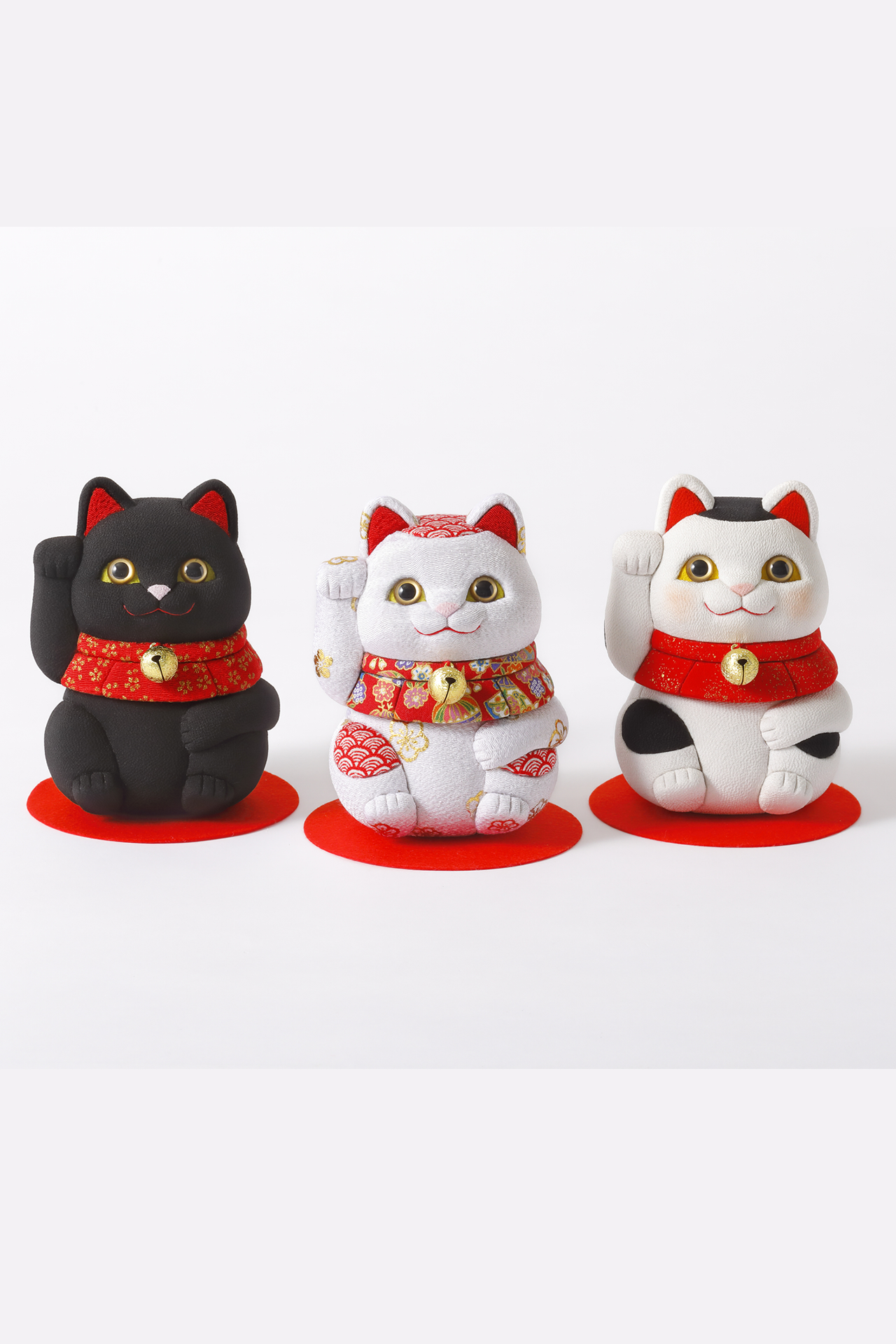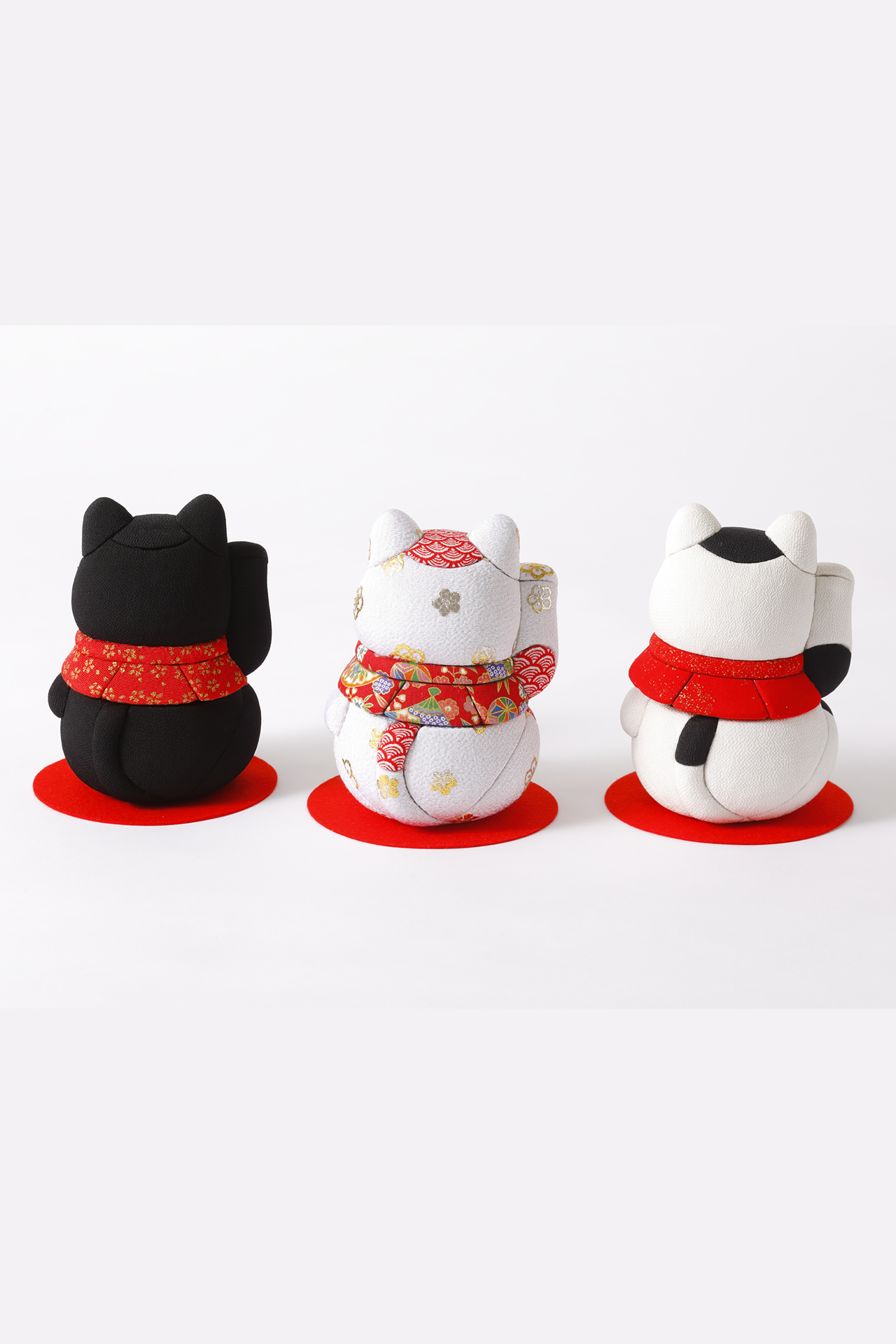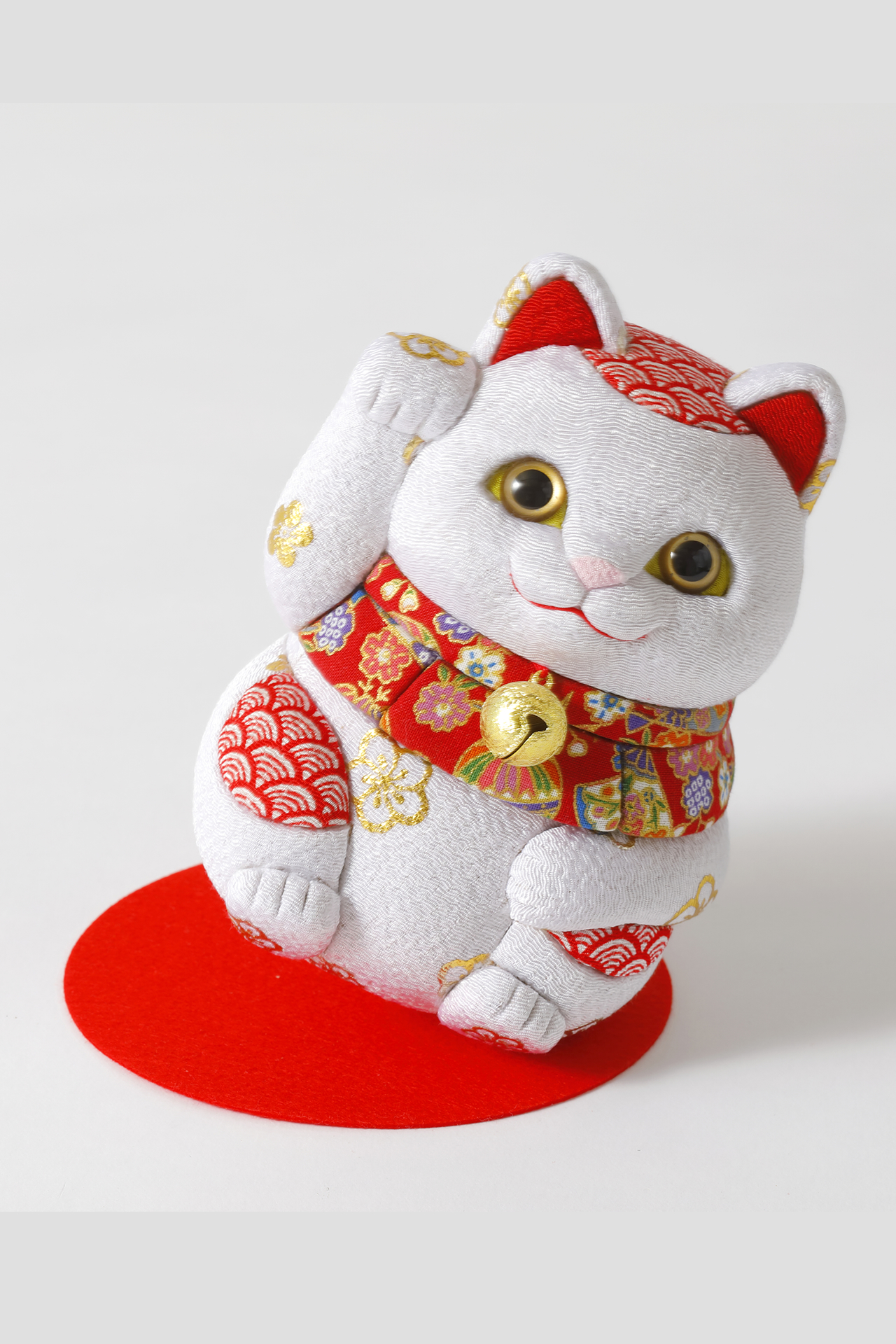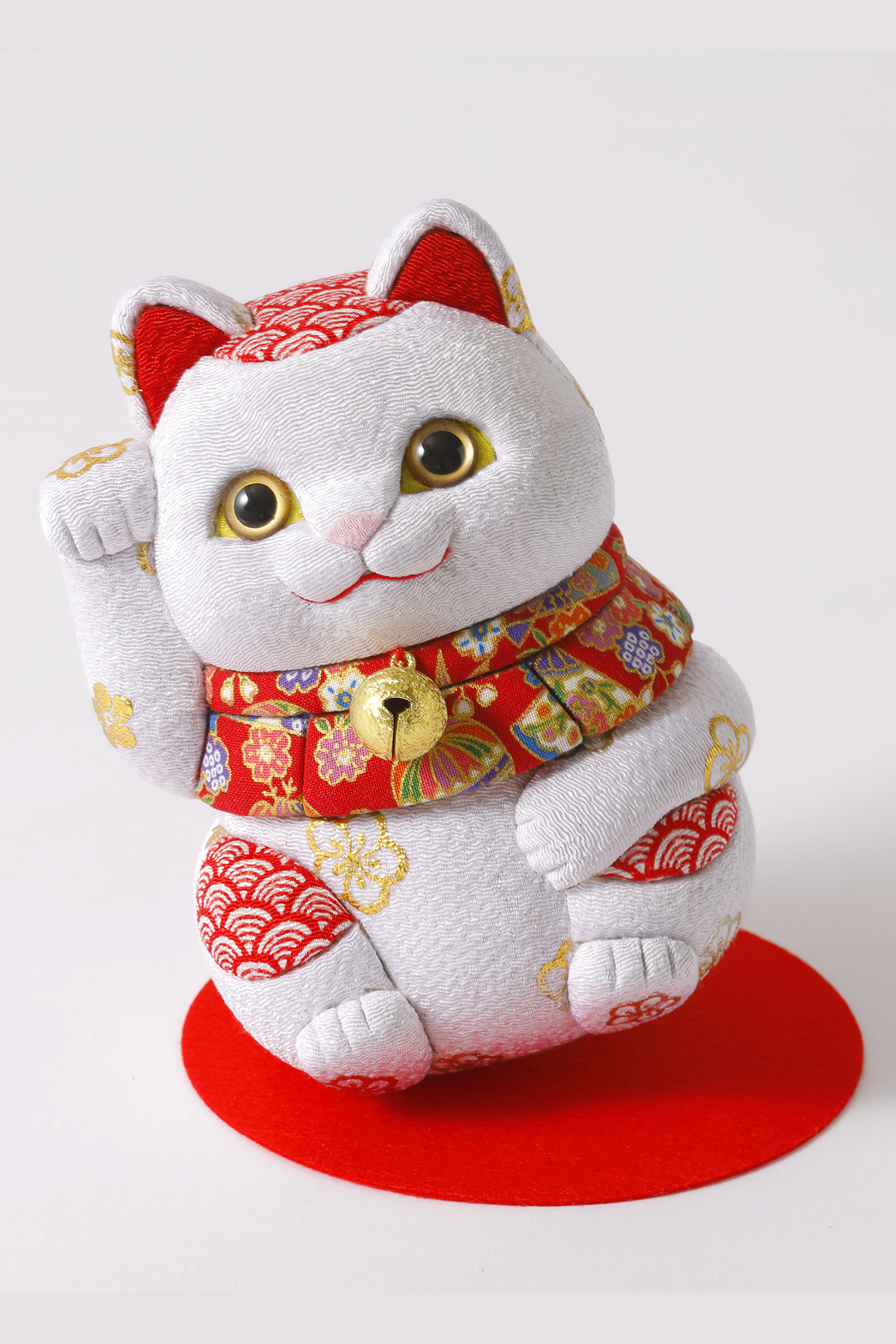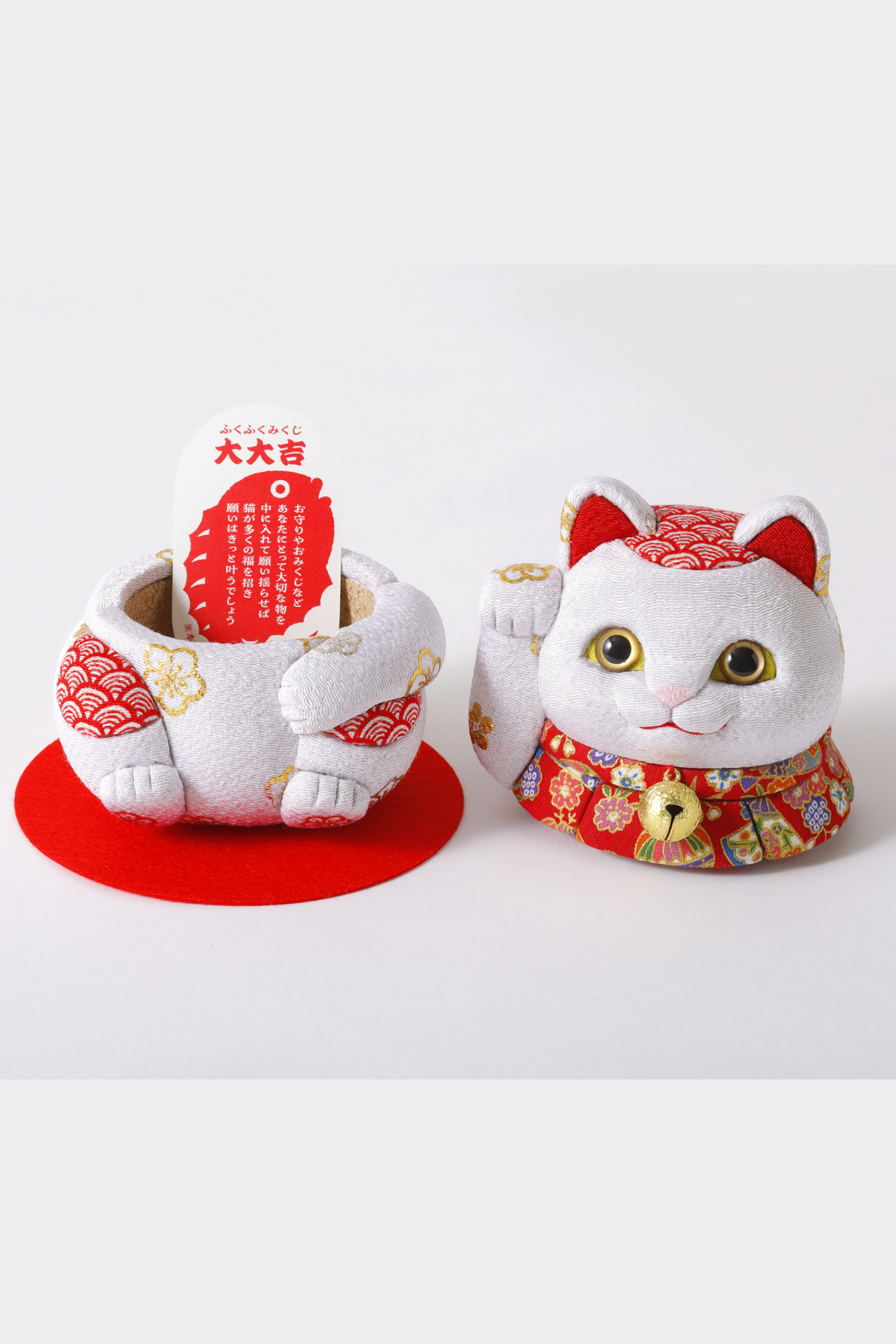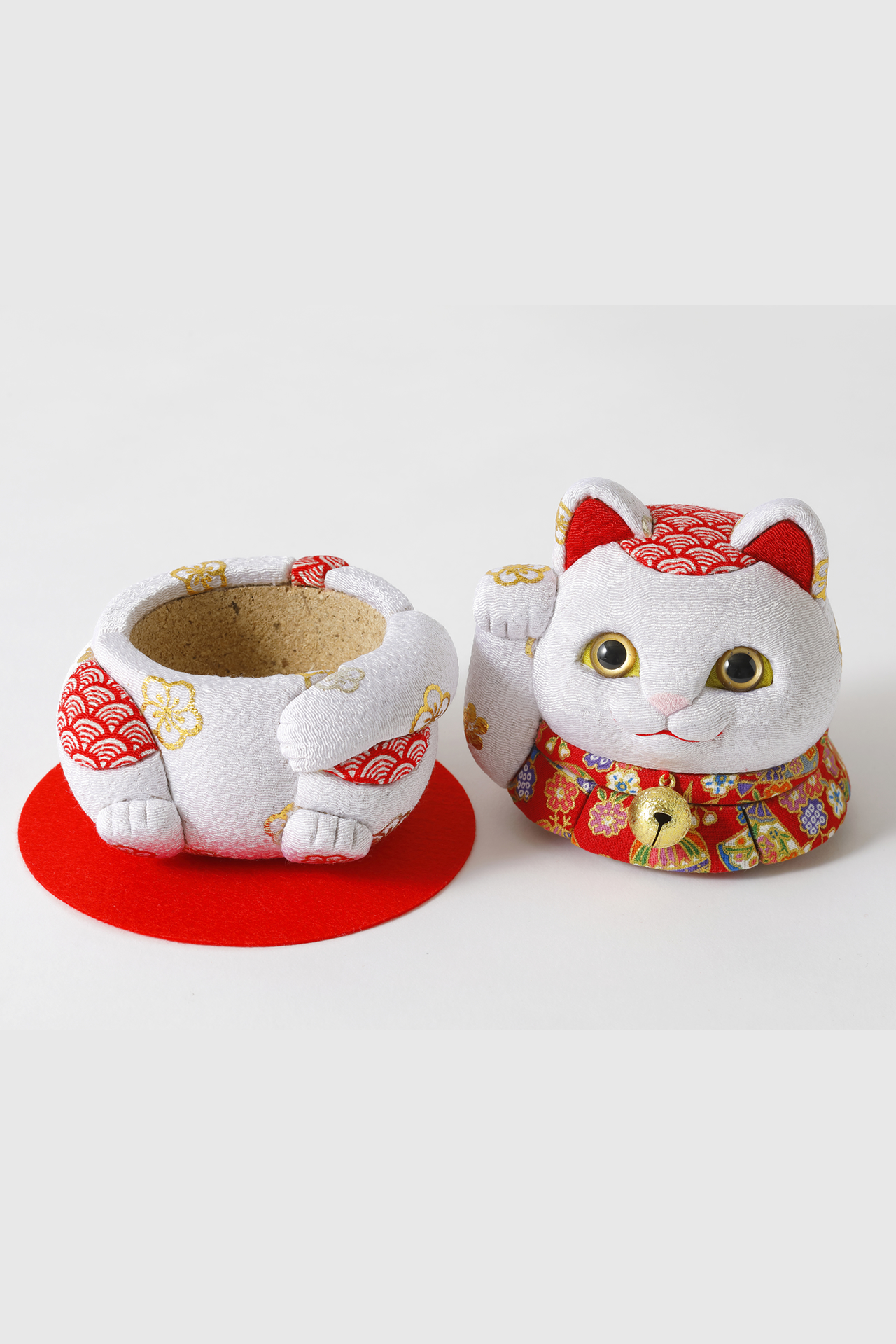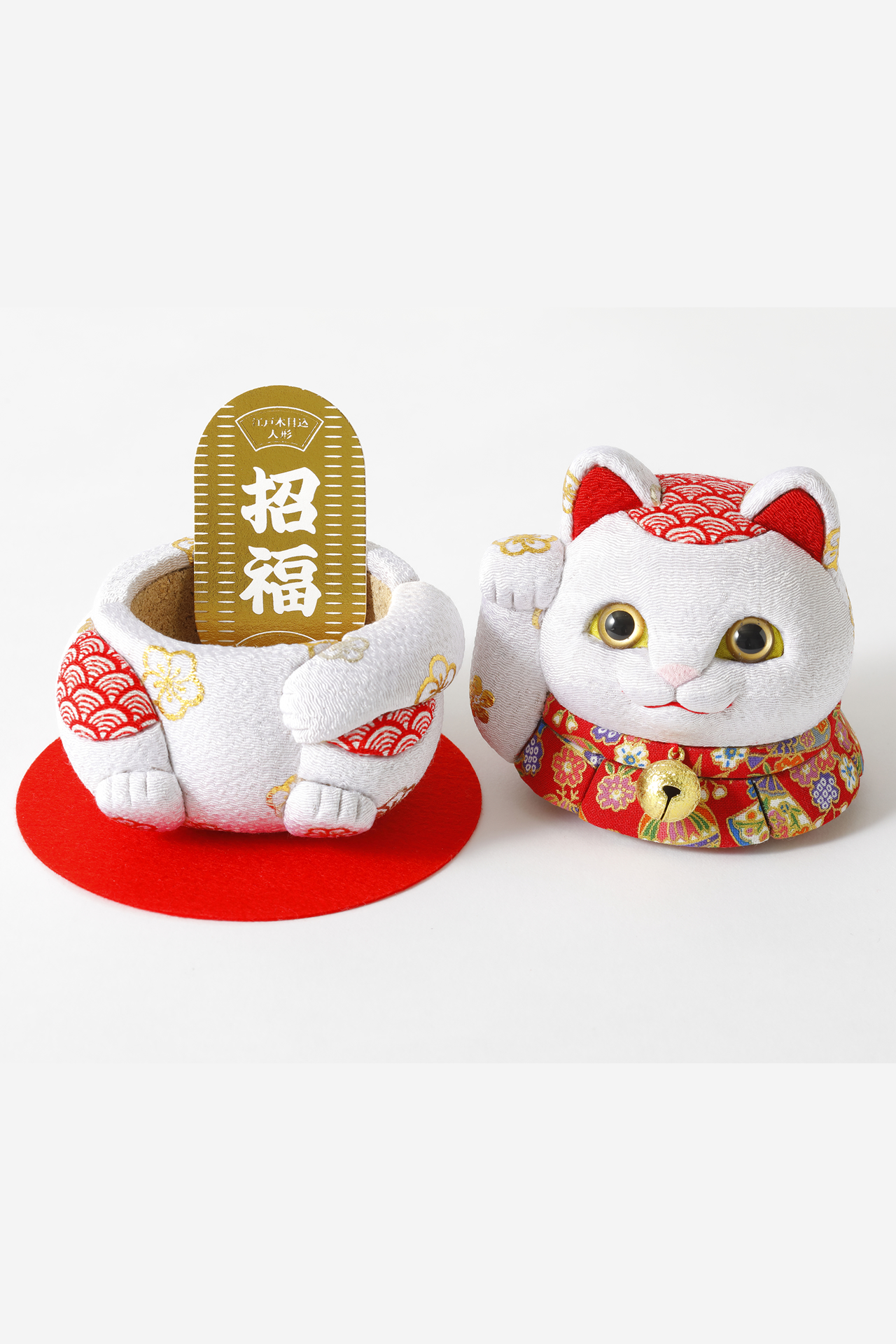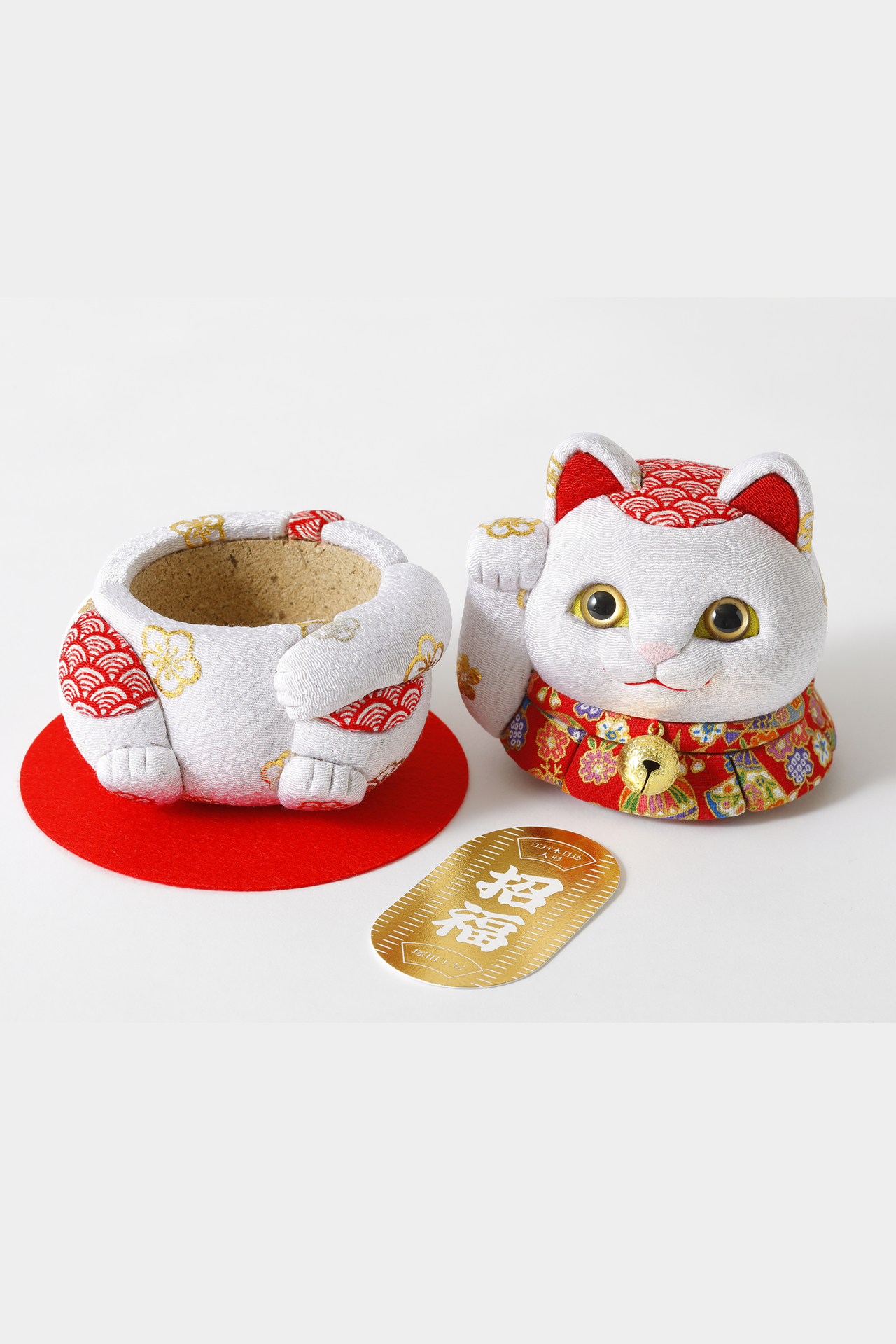 This accessory box is a combination of "Manekineko,"
a traditional good luck charm
that attracts good luck with its charming pose,
and "Inubako," which is displayed
on the Hina-dan (Girls' Day) stage
to wish for the safe and healthy growth of children.
The rounded bottom of the container
doubles the cute and colorful appearance of the container.
The interior of the accessory case is made of
paulownia wood sawdust and fu paste,
which is kneaded and hardened into paulownia wood
to ensure eco-friendliness.
The lineup includes traditional ones made of pure silk
using the double-mokumegome technique,
gorgeous ones, and ones made of black, red, and gold.
Fukufuku Manekineko
Tsukada Kobo
Fukufuku Maneki Neko

Type: Total 3 types
Material: Pure silk, rayon cloth (black, white), paulownia resin, cotton, acrylic resin
Size: 11x11x15 cm (height), approx. 175 g
Suggested retail price: ¥14,300 (black, white), ¥24,750 (silk)
<Click here to purchase>
*The information on this site is as of June 2023.
*Sizes, colours and shapes of the actual products may differ slightly as they are
handmade.
*Product specifications and suggested retail prices may change without prior notice.