The excitement of a fresh print, then and now.
When we think about 'hanga' (woodblock prints), we tend to imagine artworks in museums. However, the origin of Edo woodblock prints was different. They were consumed on a popular basis, with pictures of beautiful women, the latest stars and landscapes to promote travel and tourism. It is easy to imagine the excitement of Edo locals before they picked up the latest edition.
The smell of fresh washi paper, the unique indentations and expressions on the paper created by Baren rubs – the prints were indeed an experience.
Takahashi Kobo was active in this period, and as the founder of the Ansei annual which published in the era of the great artists Hokusai and Hiorshige. Today, Yukiko Takahashi is the sixth generation leader of the business. Edo woodblock prints achieved their sophisticated beauty through the labours of three groups of craftsmen 'painters', 'sculptors' and 'printers.' Takahashi Kobo began in the printer part of this division of labour, and moved into publishing from its fourth generation. In this context it performed the role of a publishing company today, bringing together the necessary processes to produce the work. The hand printing skills of its foundation, and the collation skills of its mid period, stay with the business today.
Yukiko Takahashi in her current role, has the sensibility of a hand printer, but also the dedication to promote and find new outlets for the genre in which she works. This might be to bring Edo Woodblock designs to summer fans, and to develop new ways for consumers to experience the excitement felt by the Edo residents in years gone by.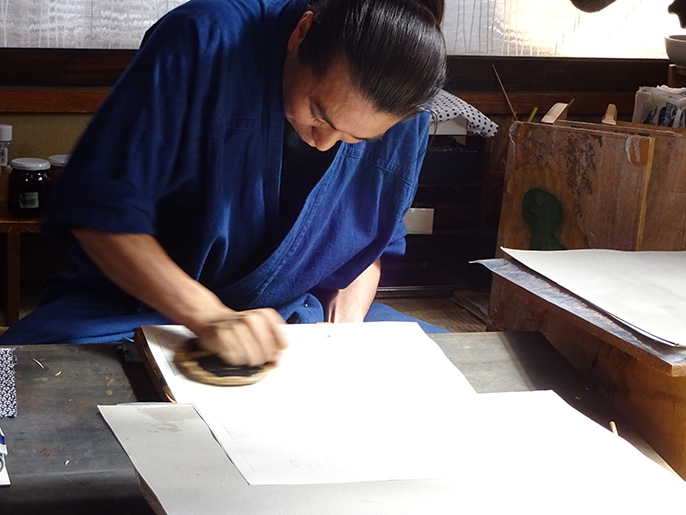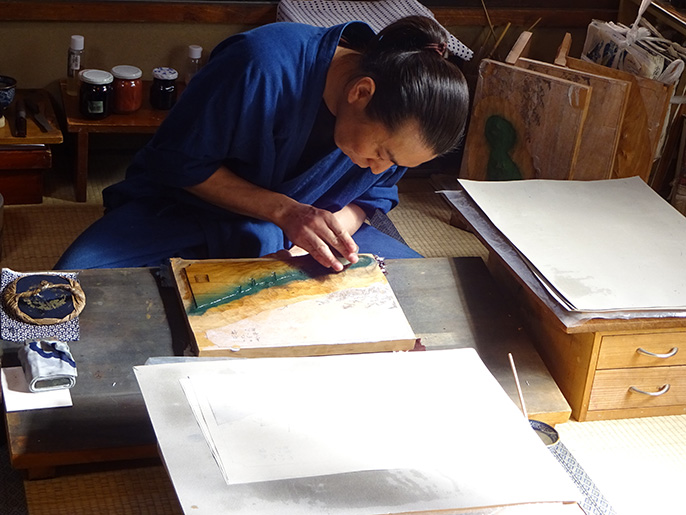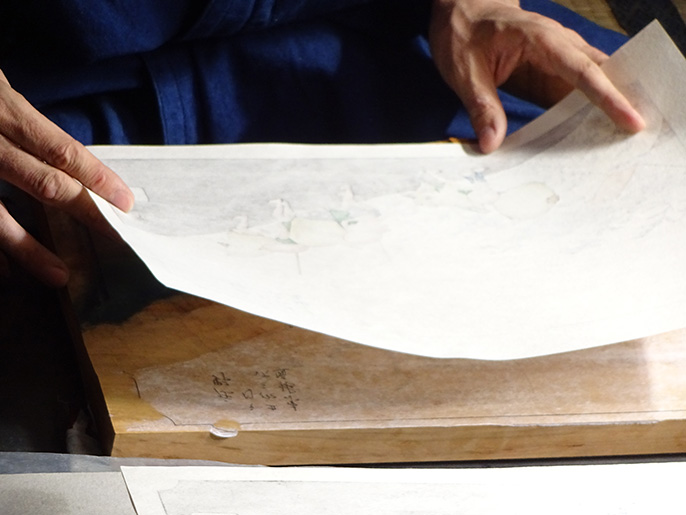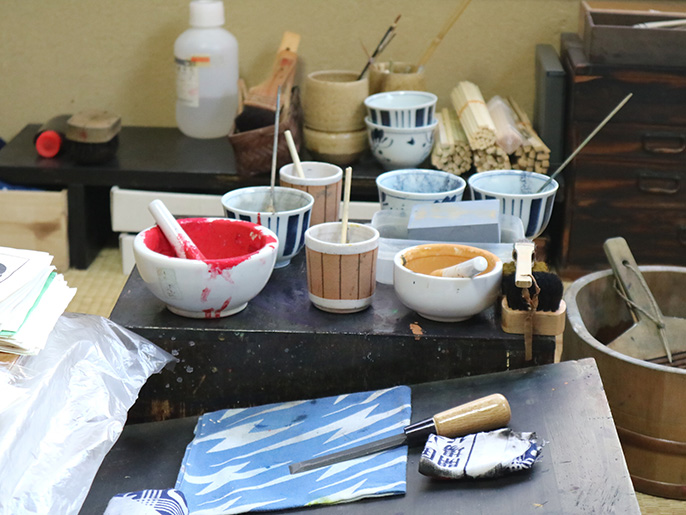 Takahashi Kobo,Inc.
2-4-19, Suido, Bunkyo-ku, Tokyo, 112-0005
Tel:+81-3-3814-2801
Fax:+81-3-3811-7341
Yukiko Takahashi
takahashi-kobo@mx9.ttcn ne.jp