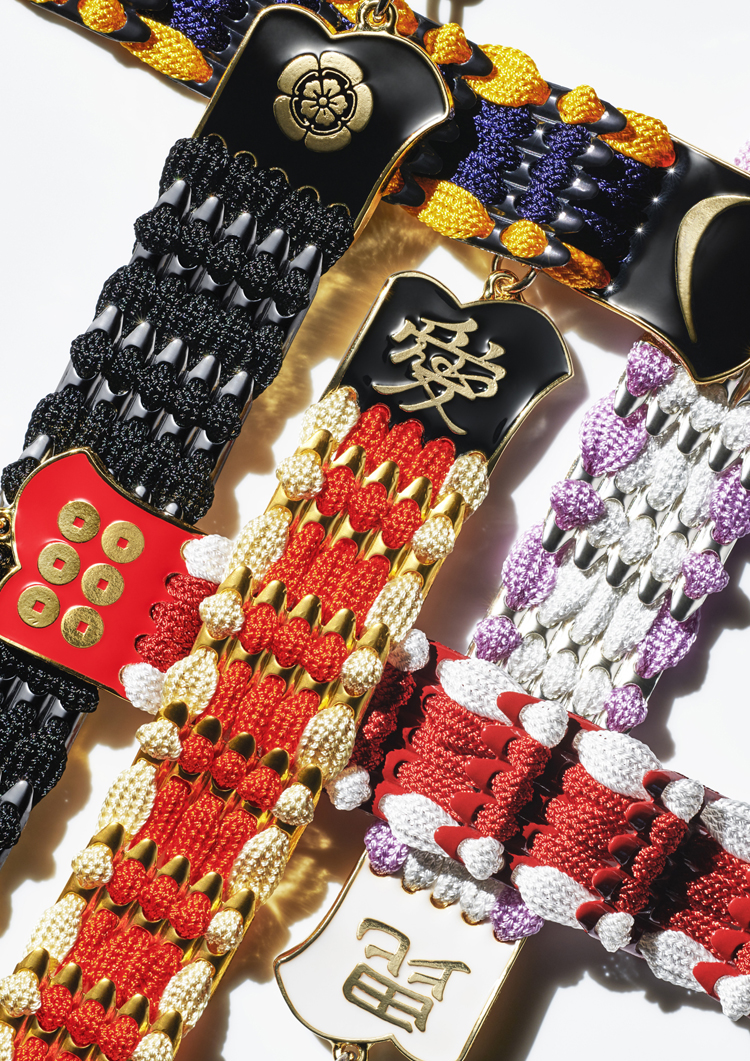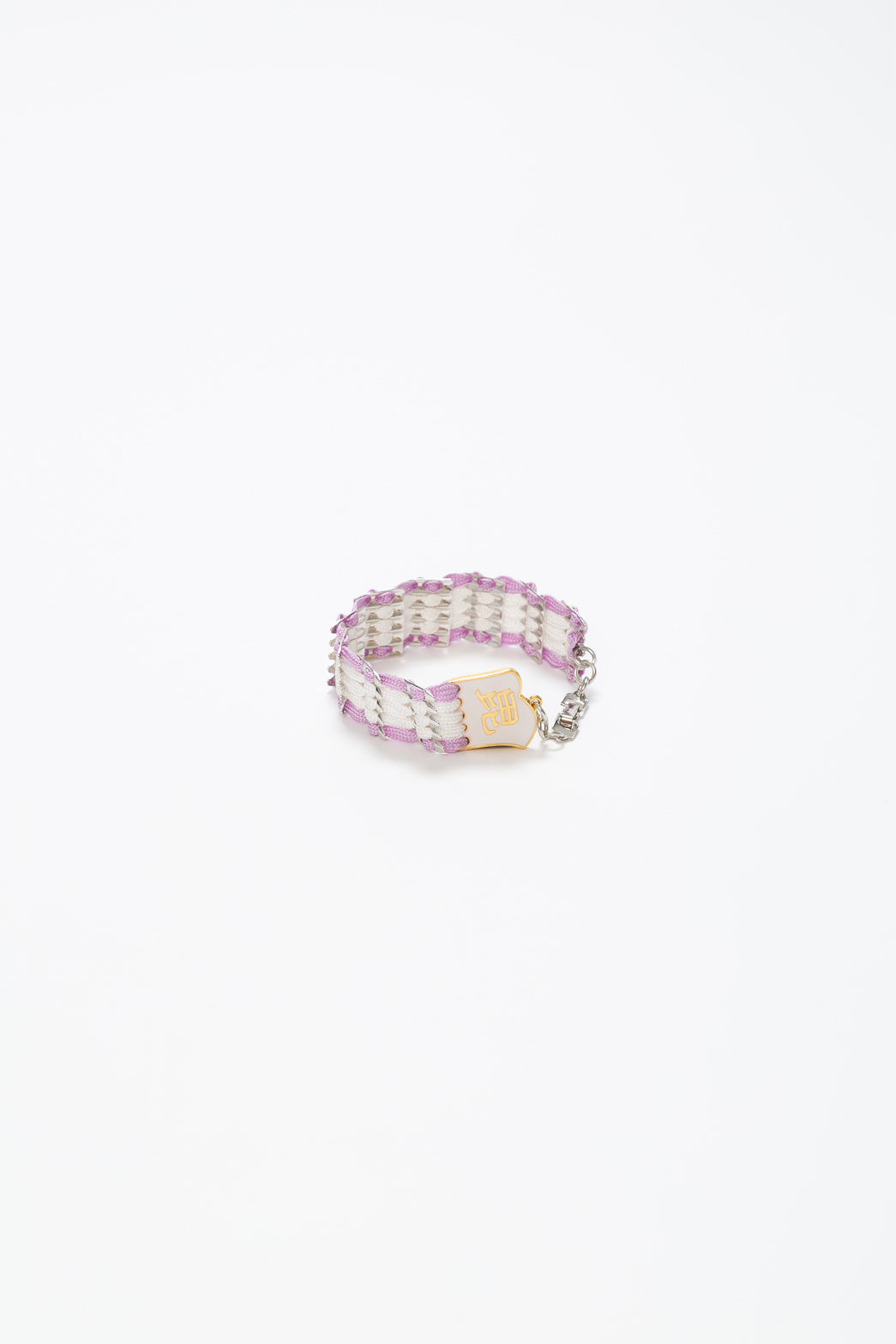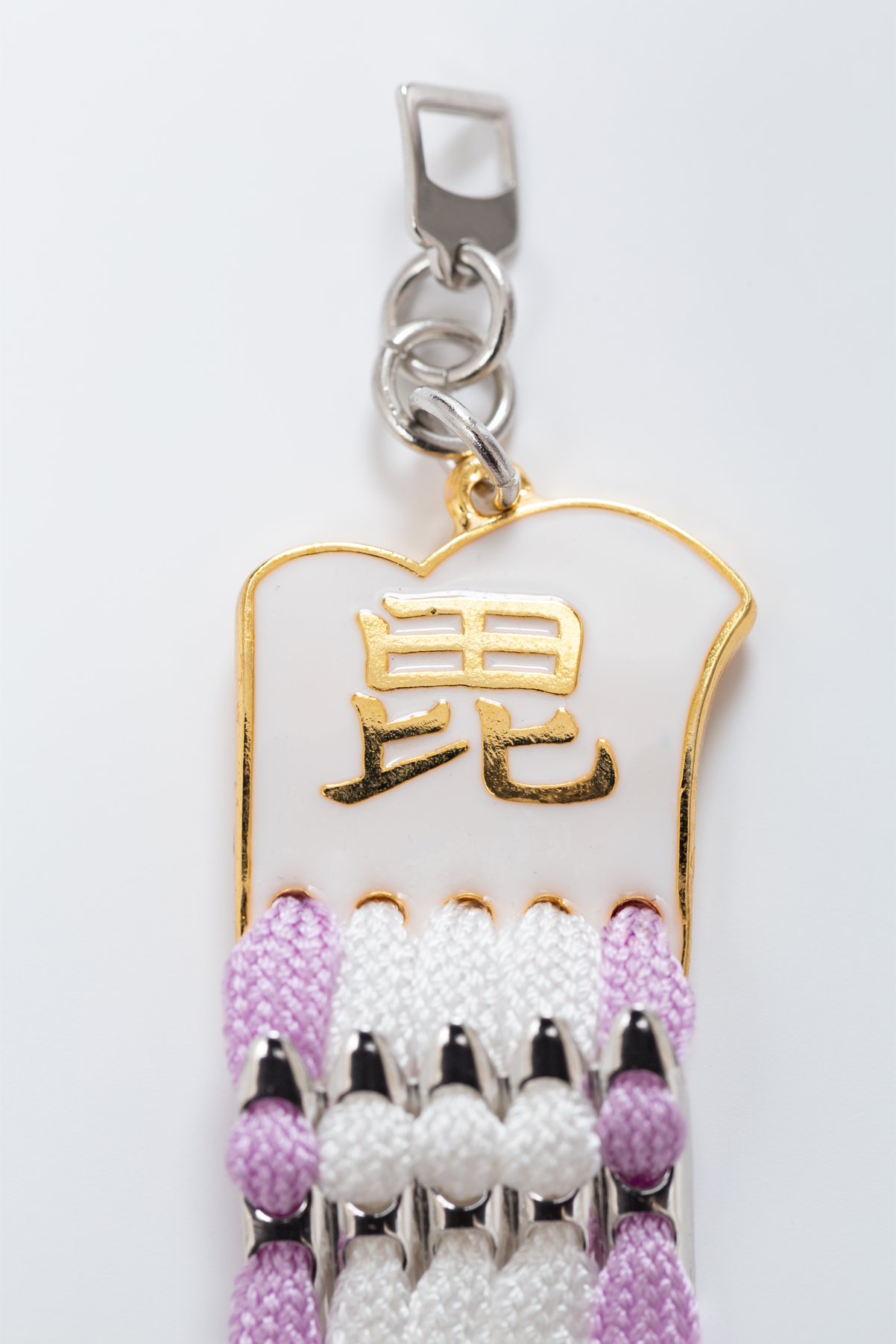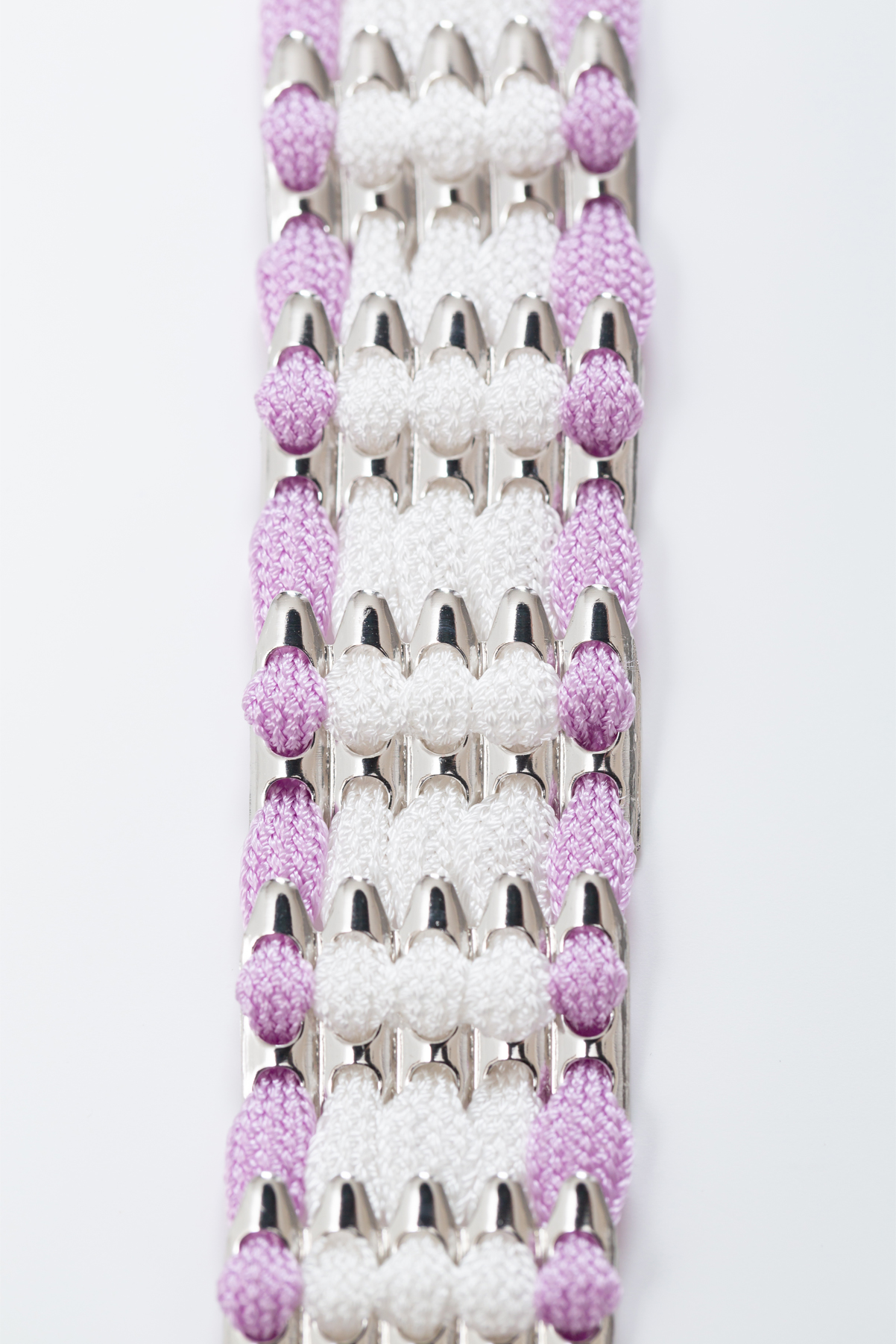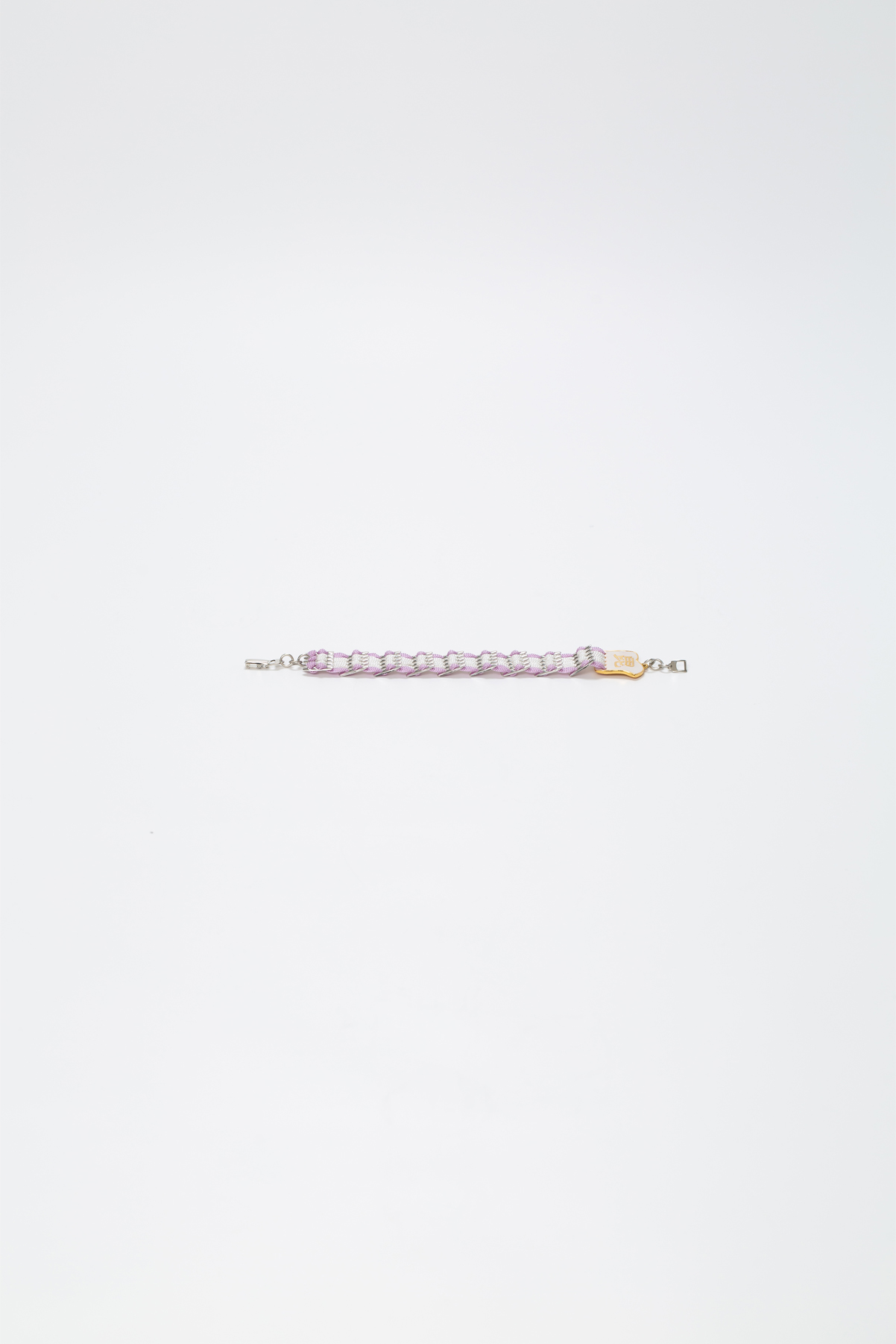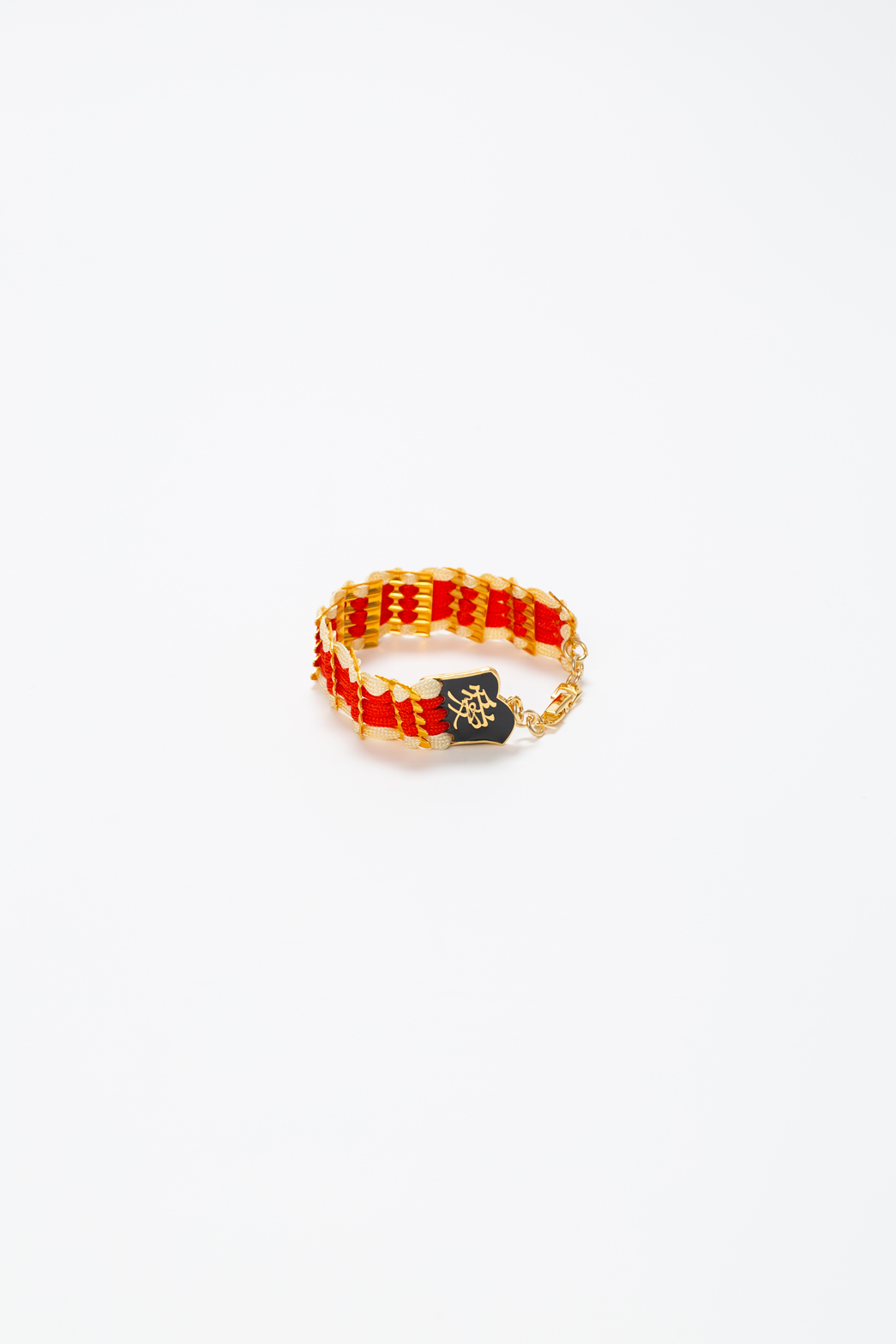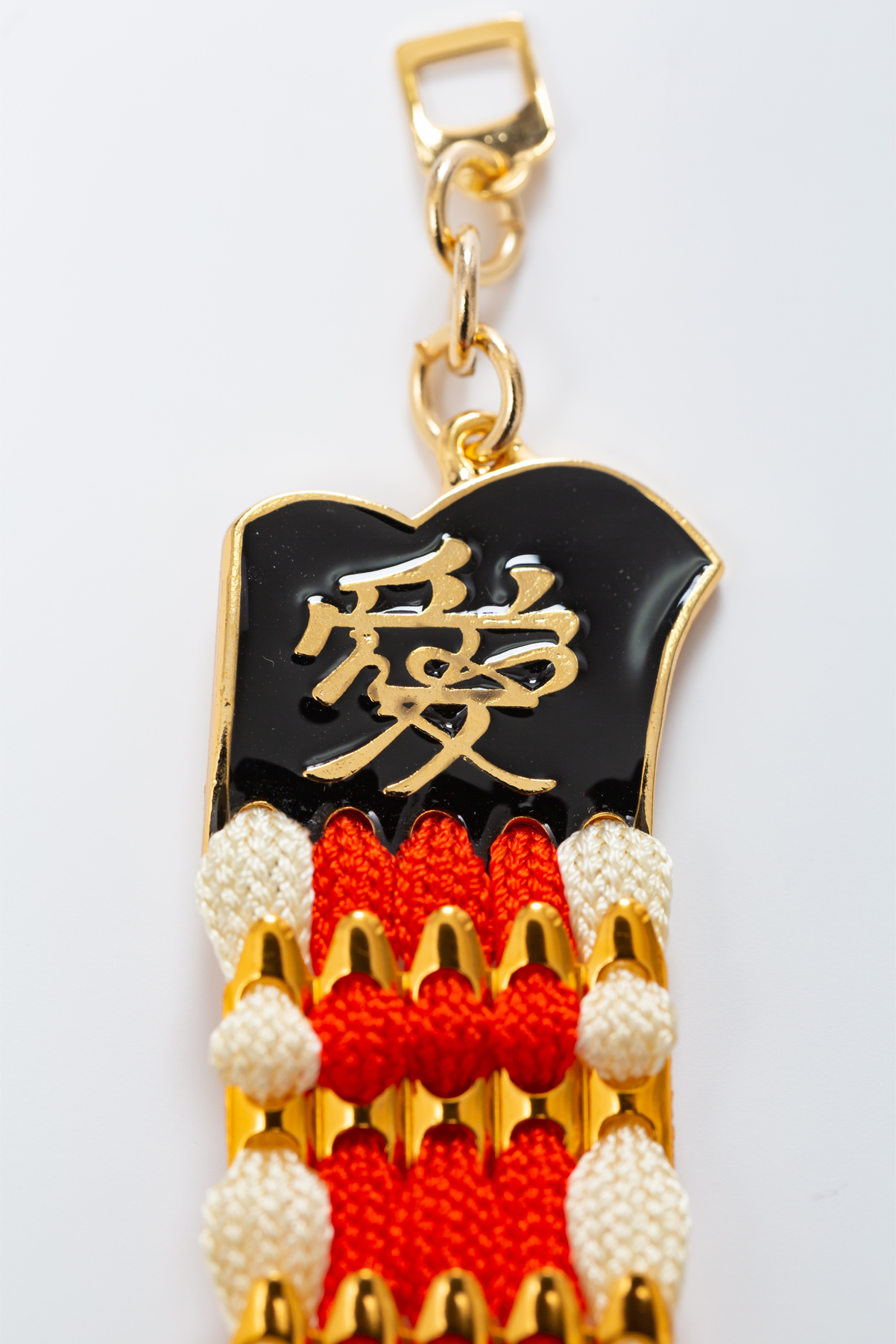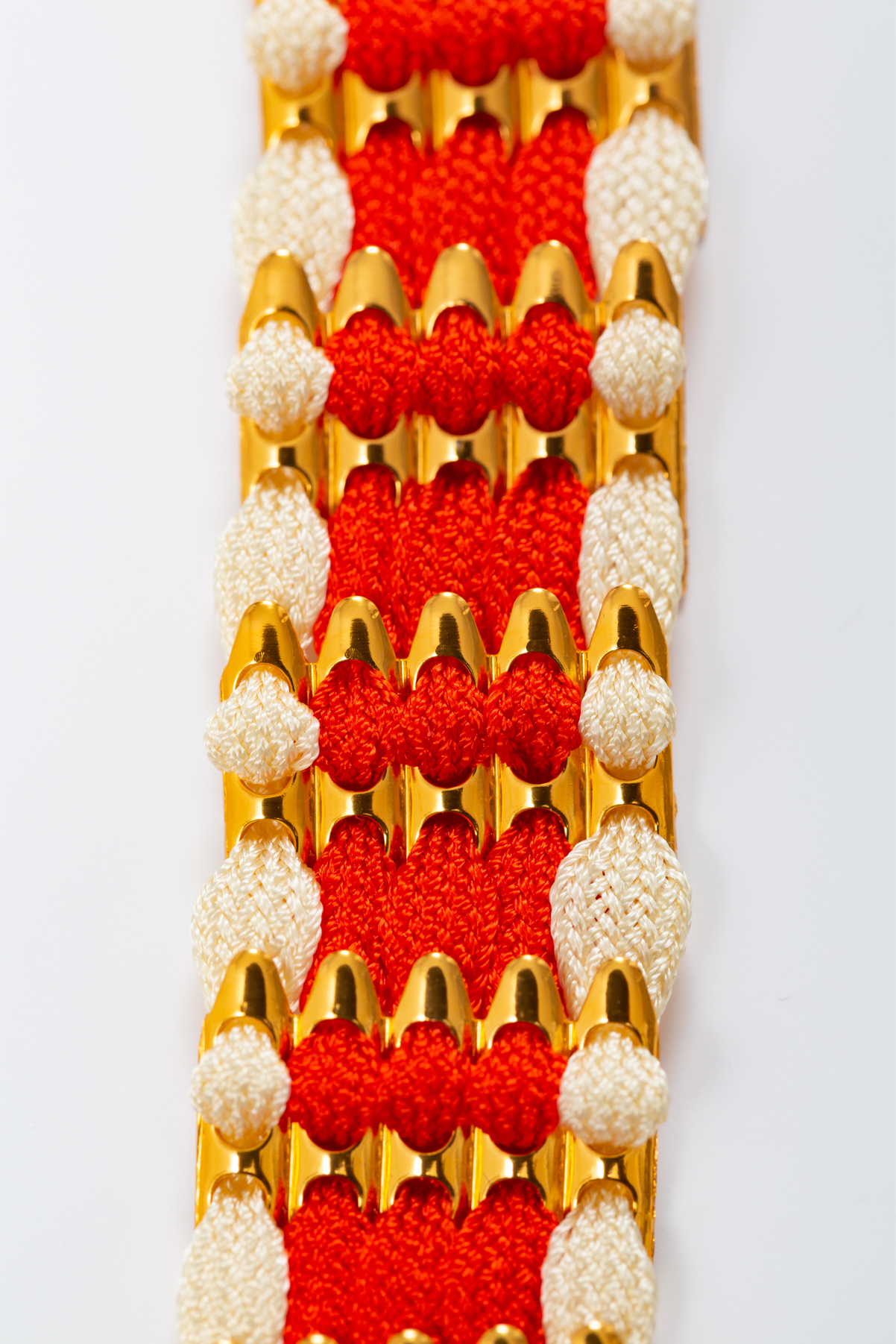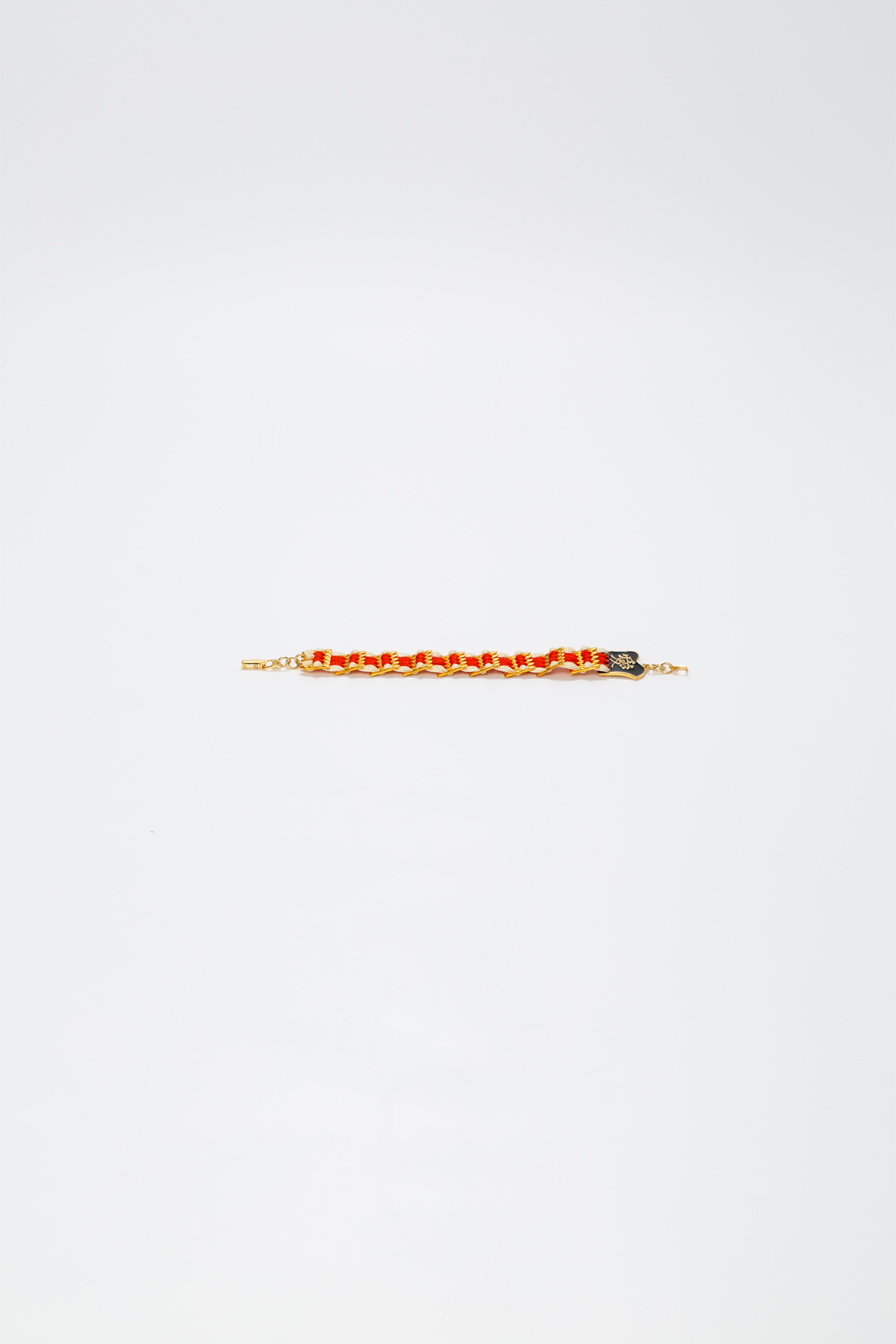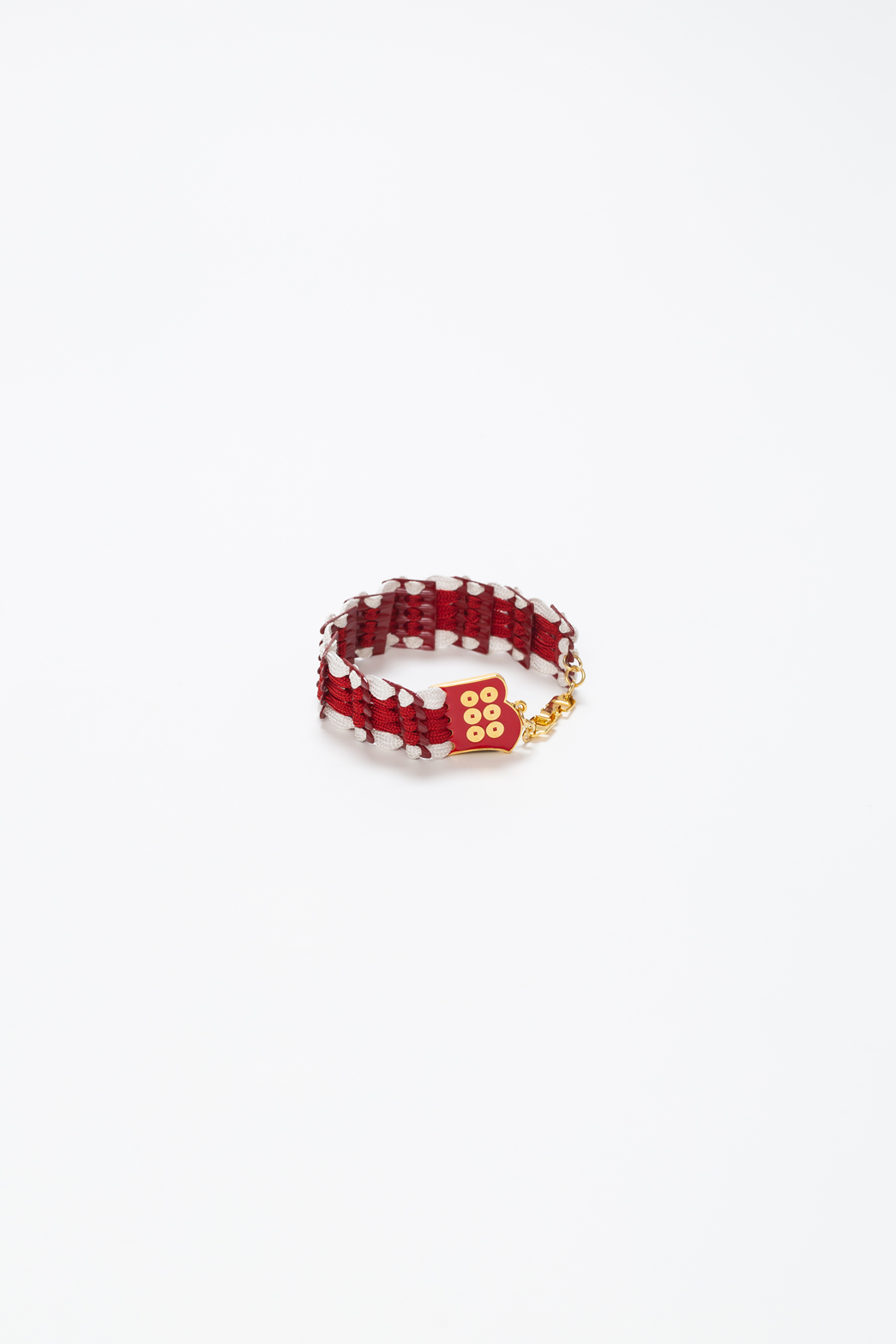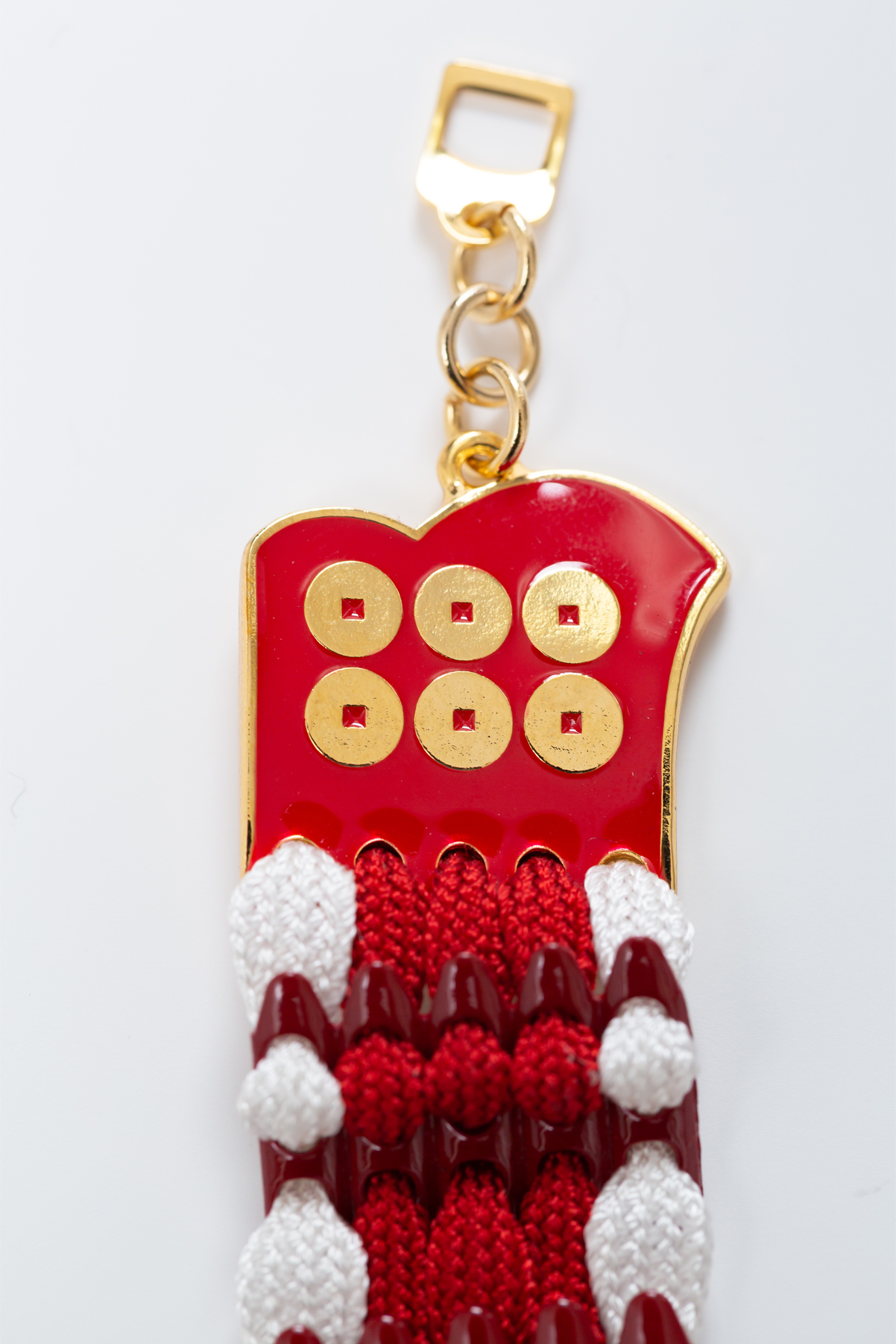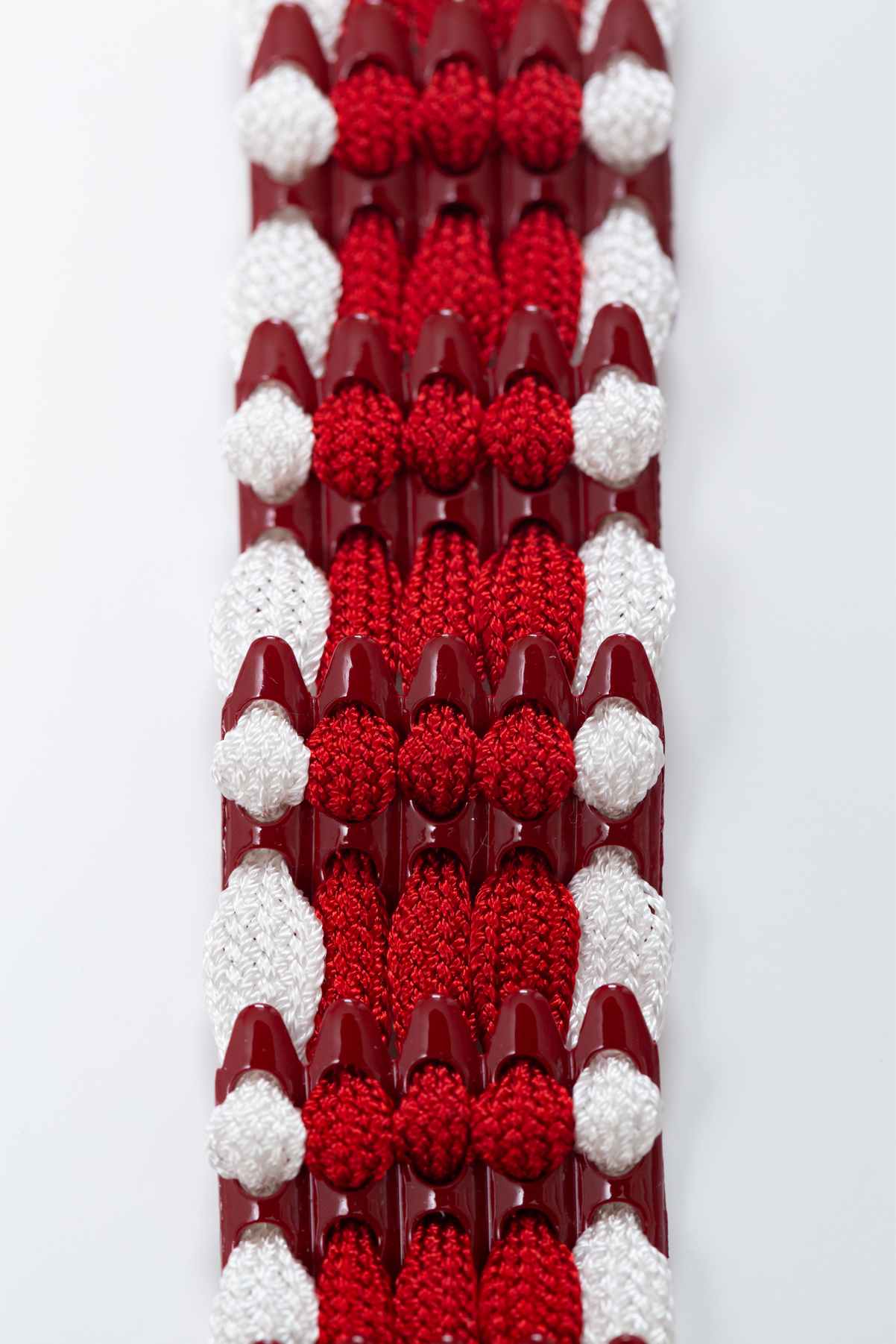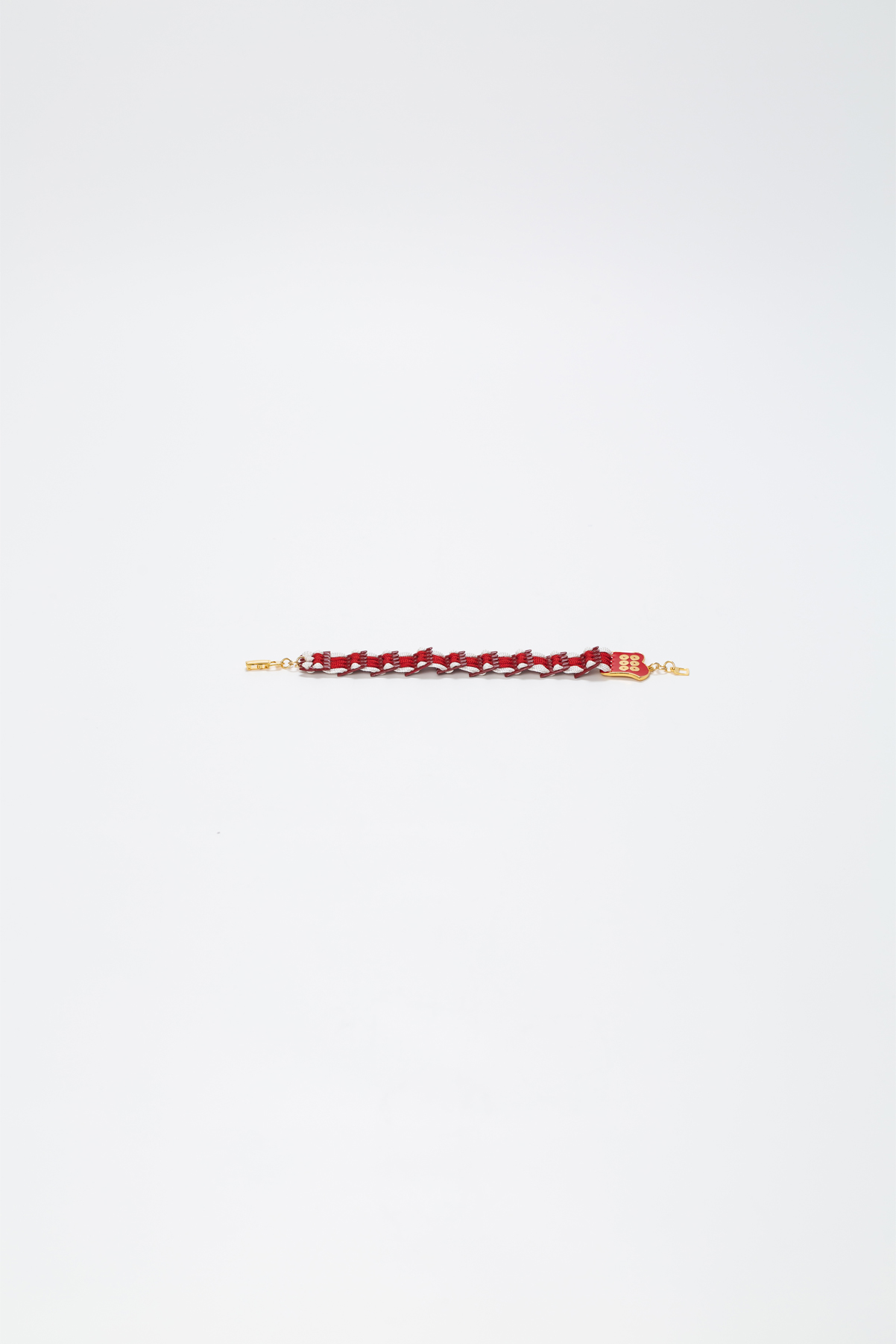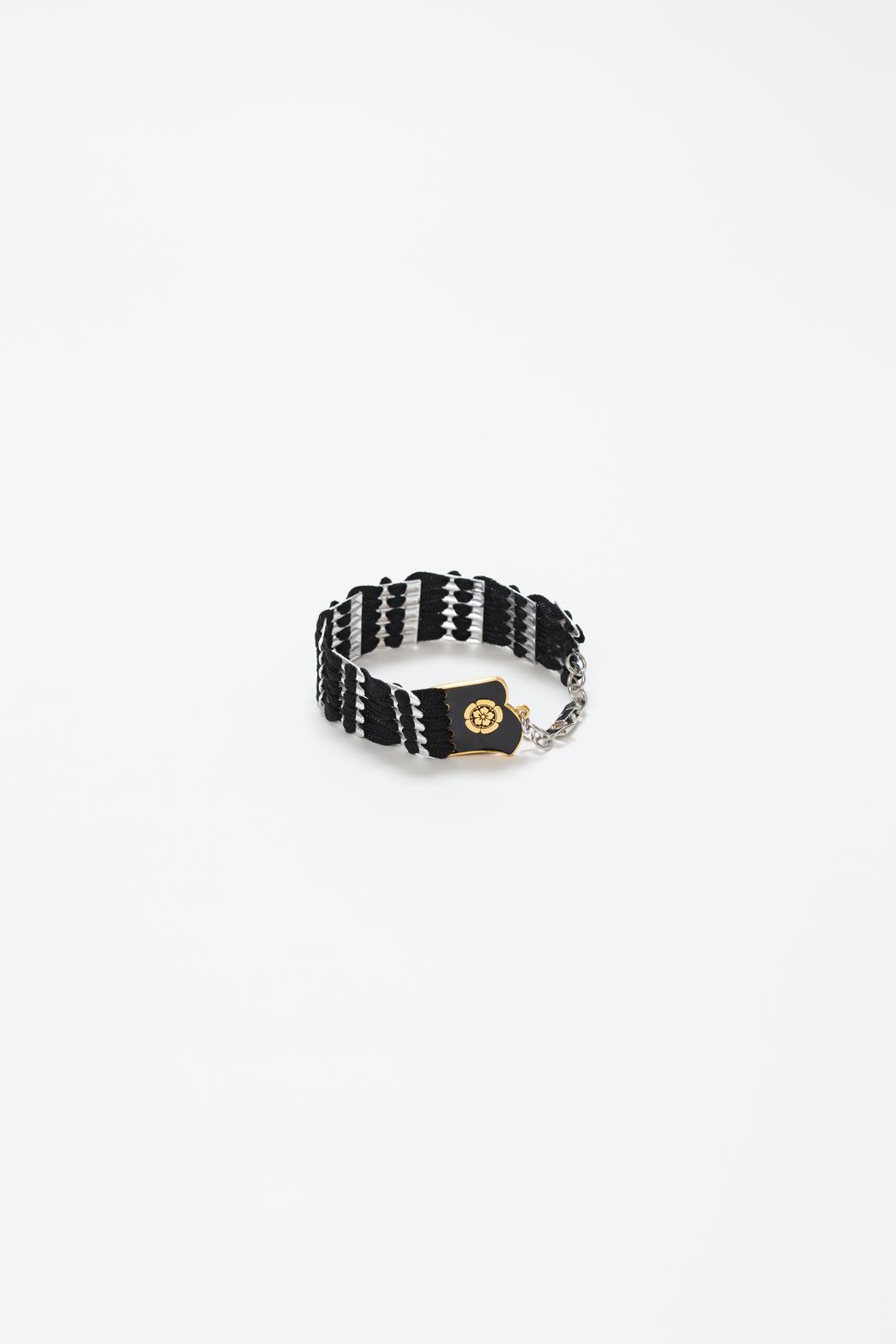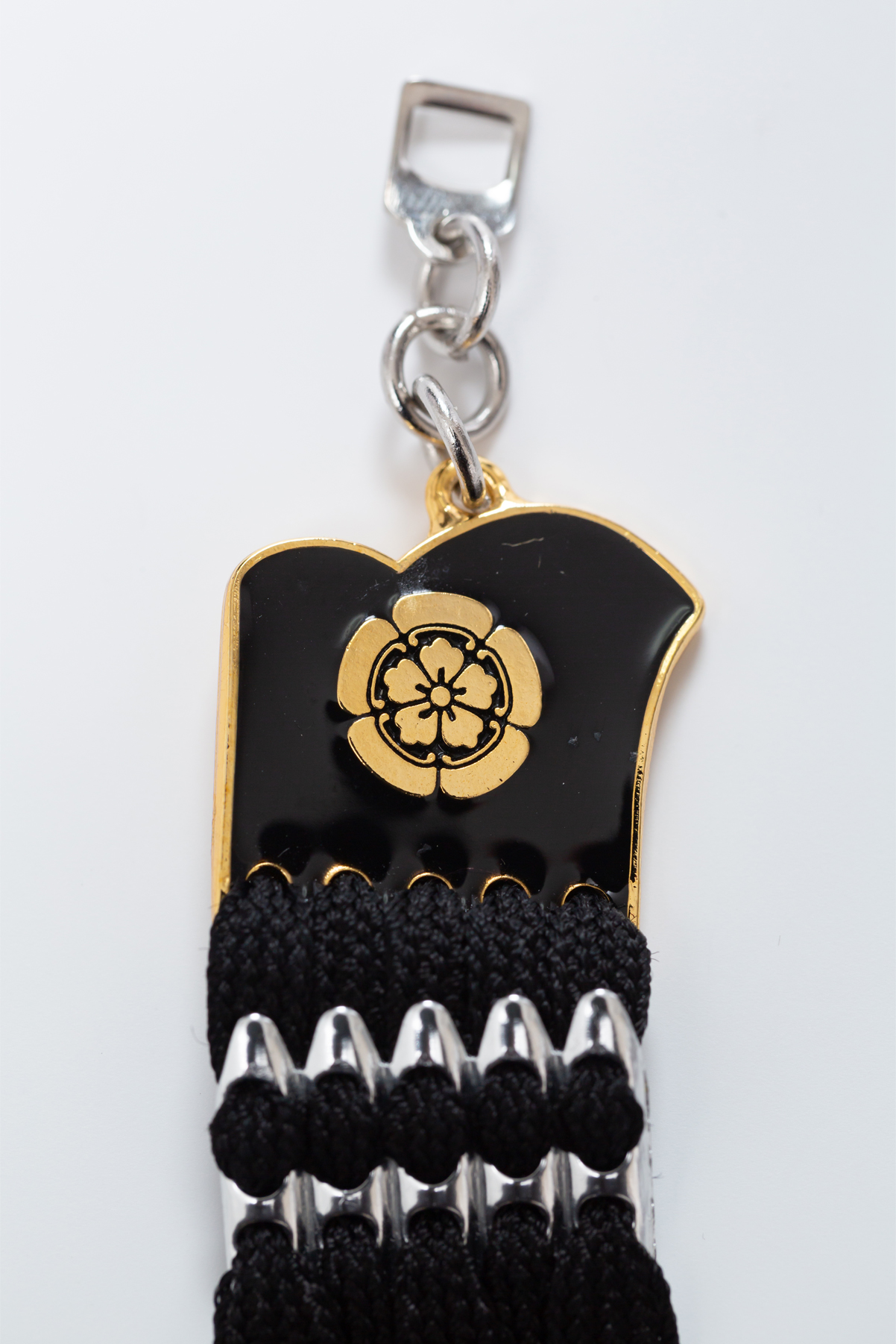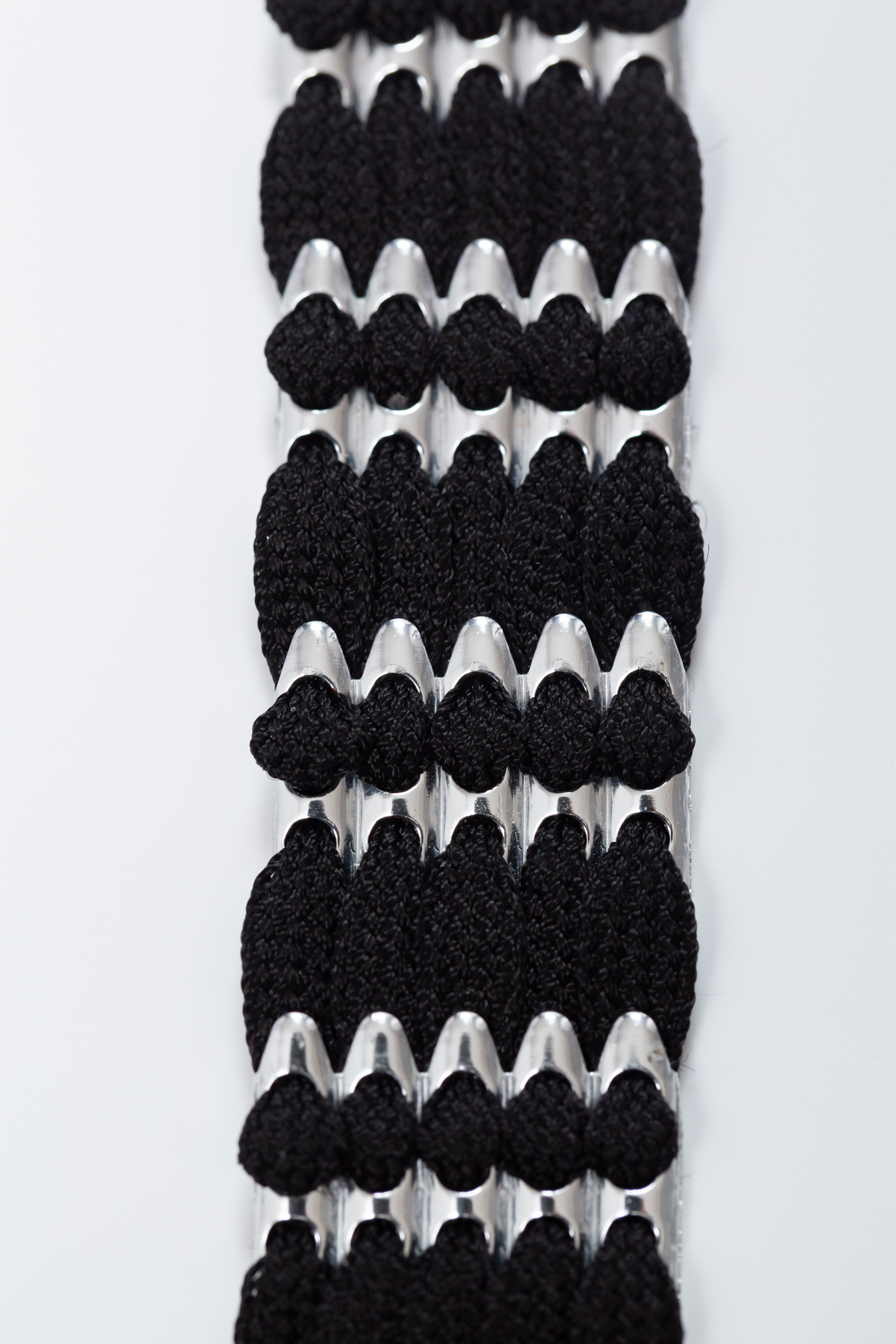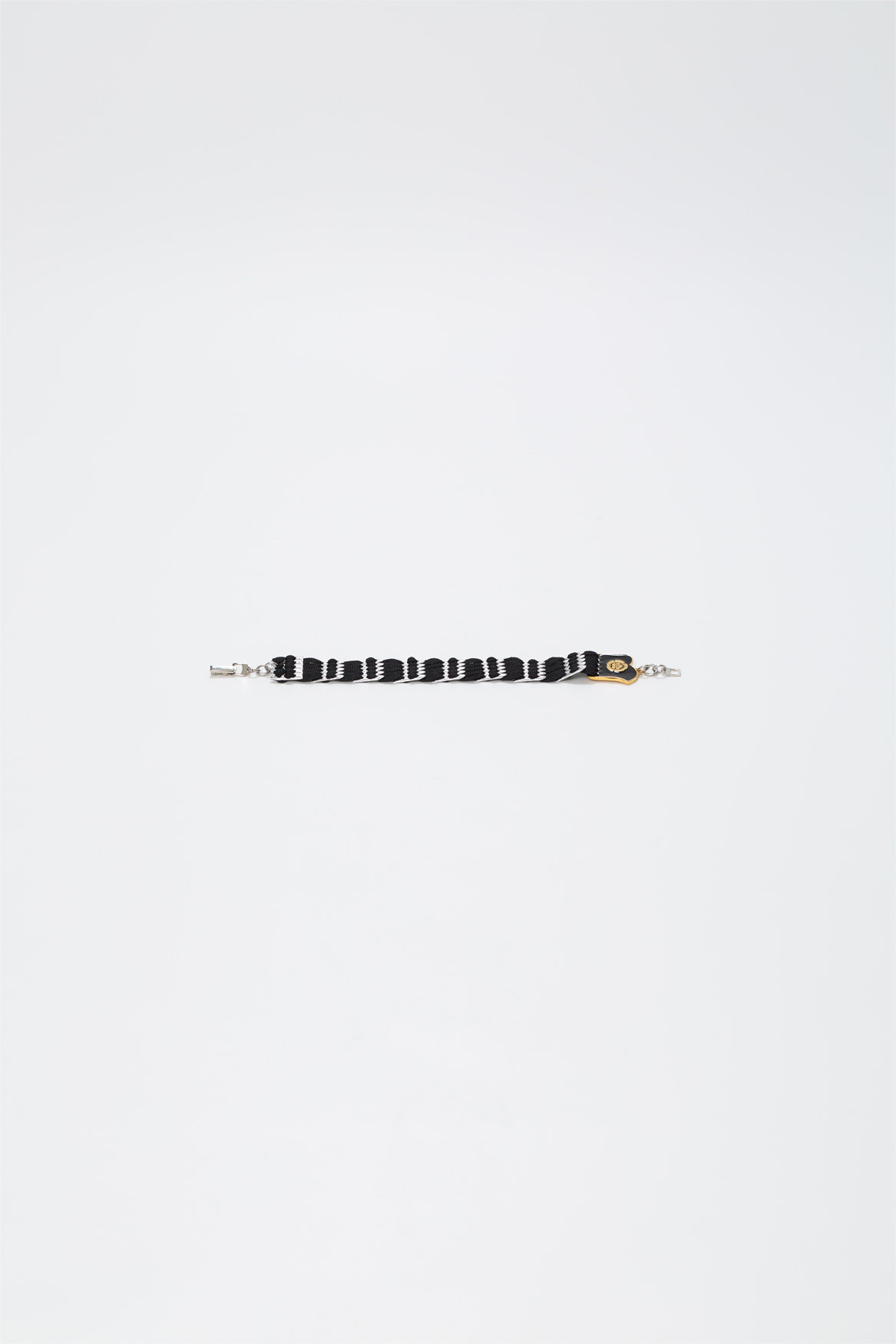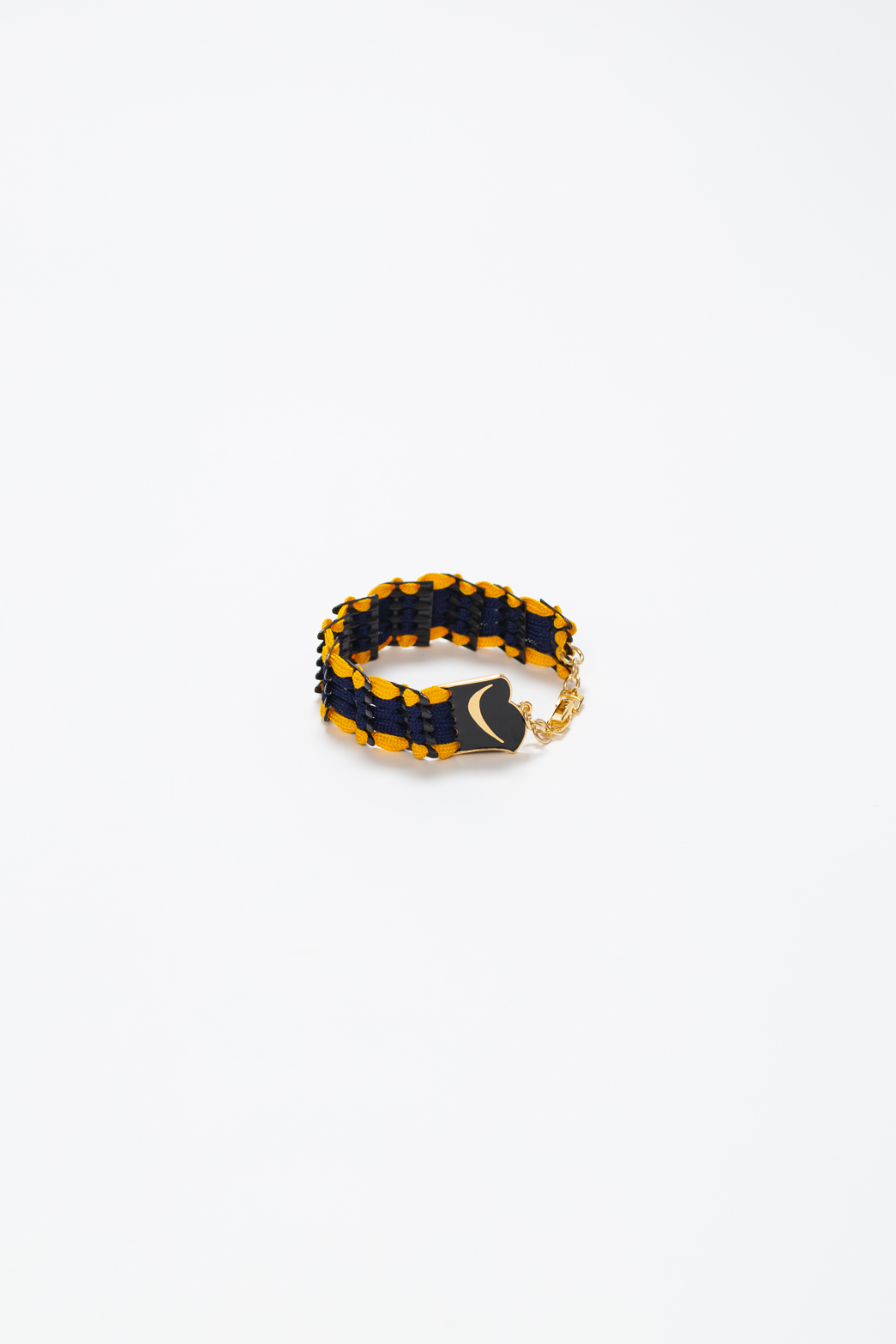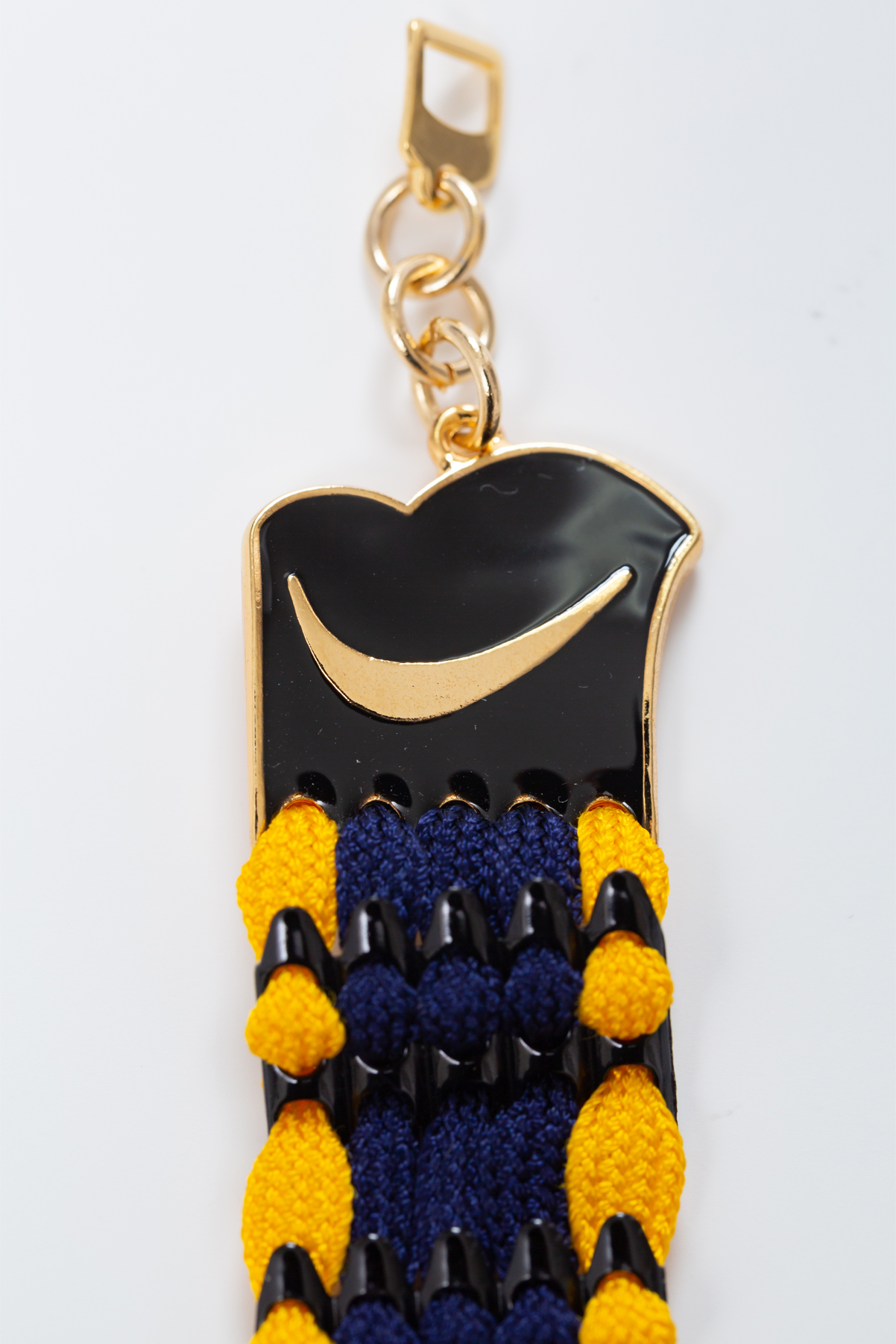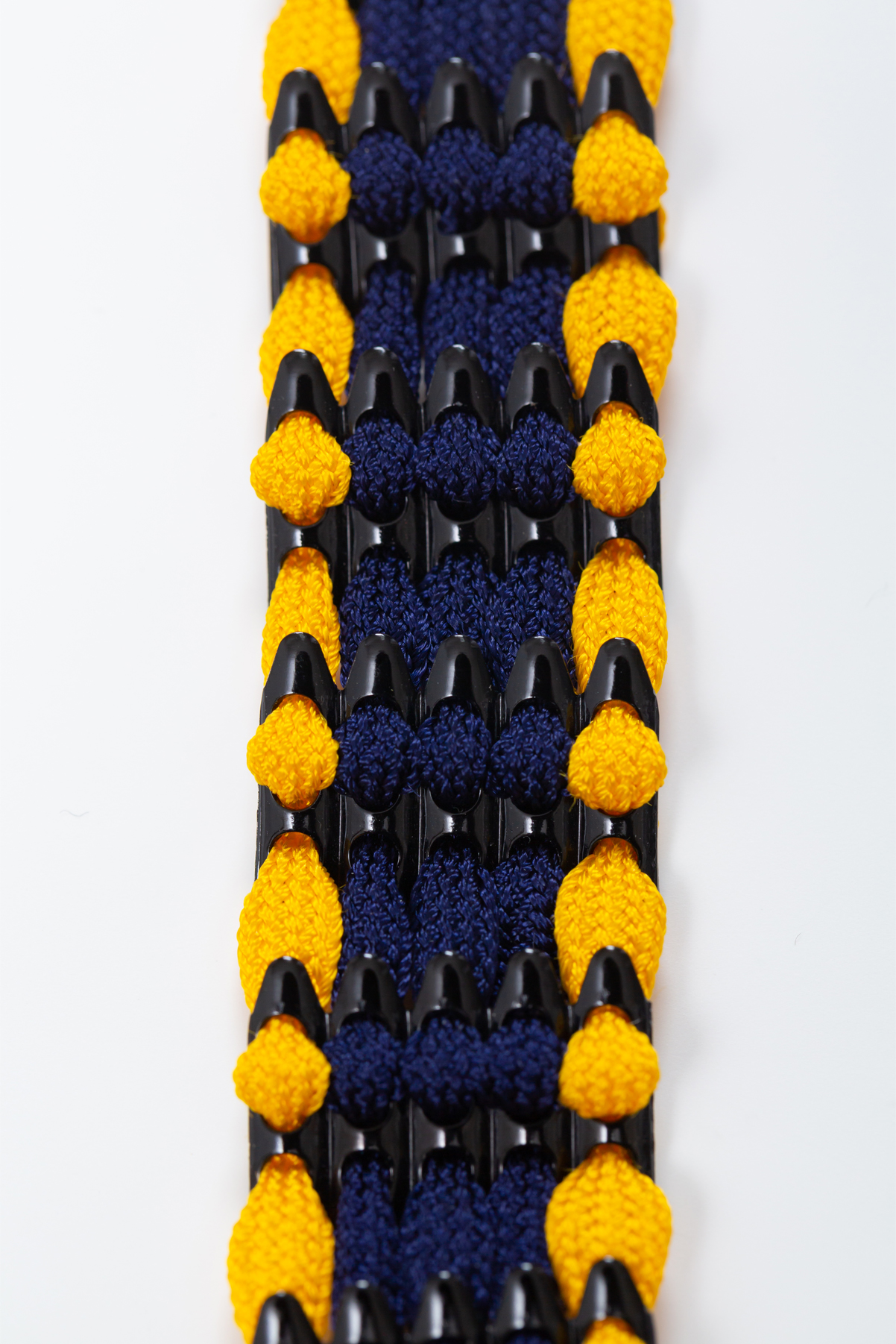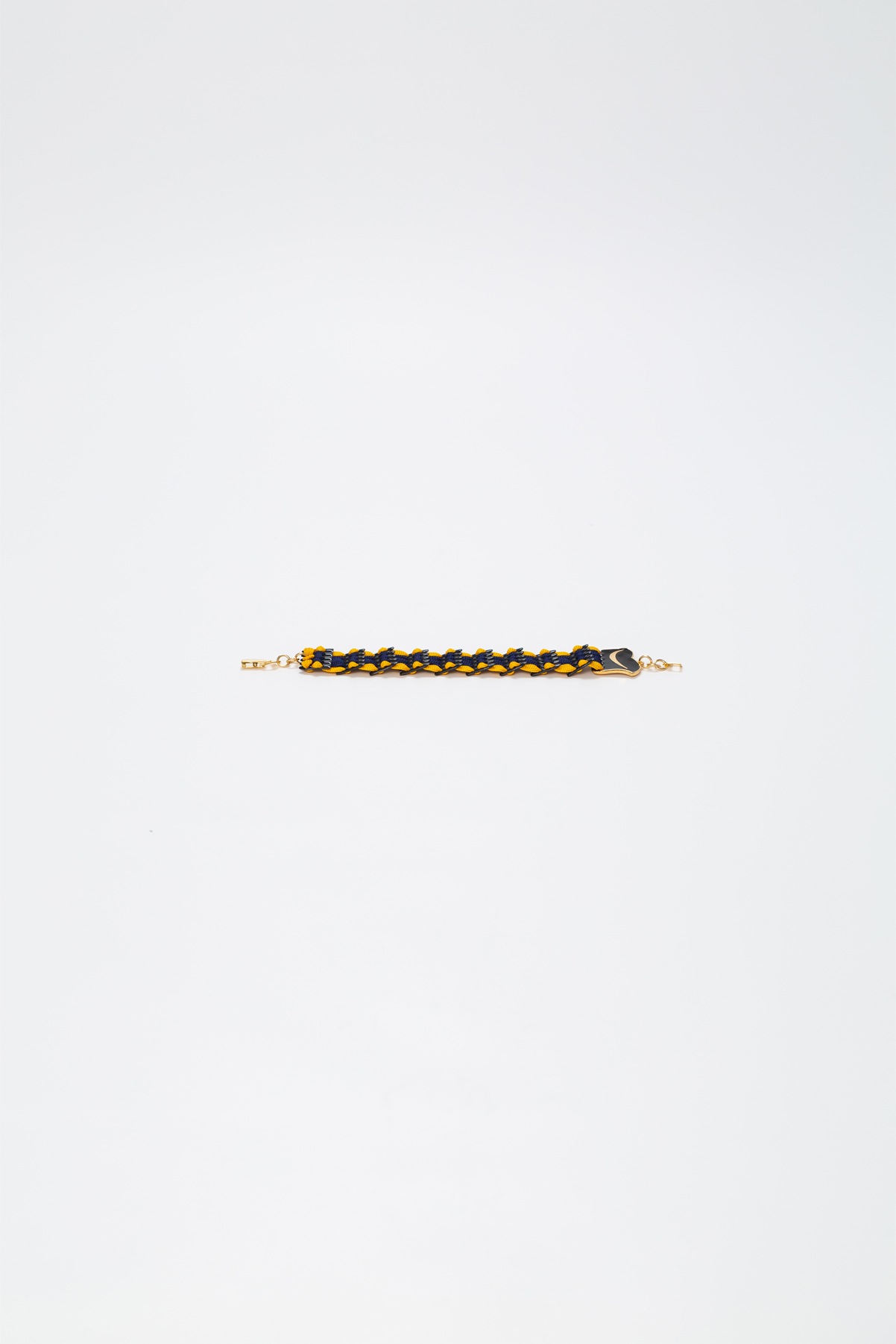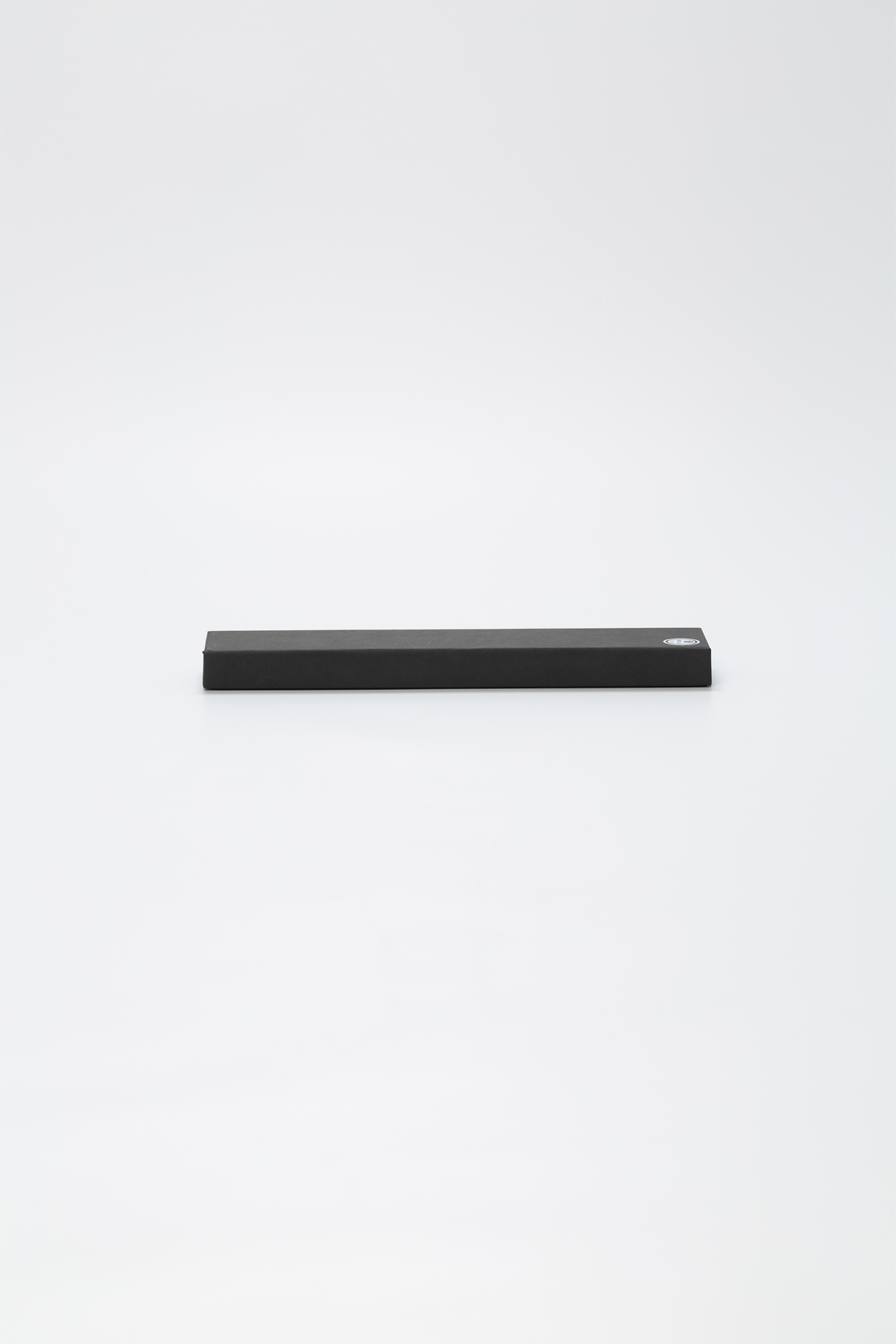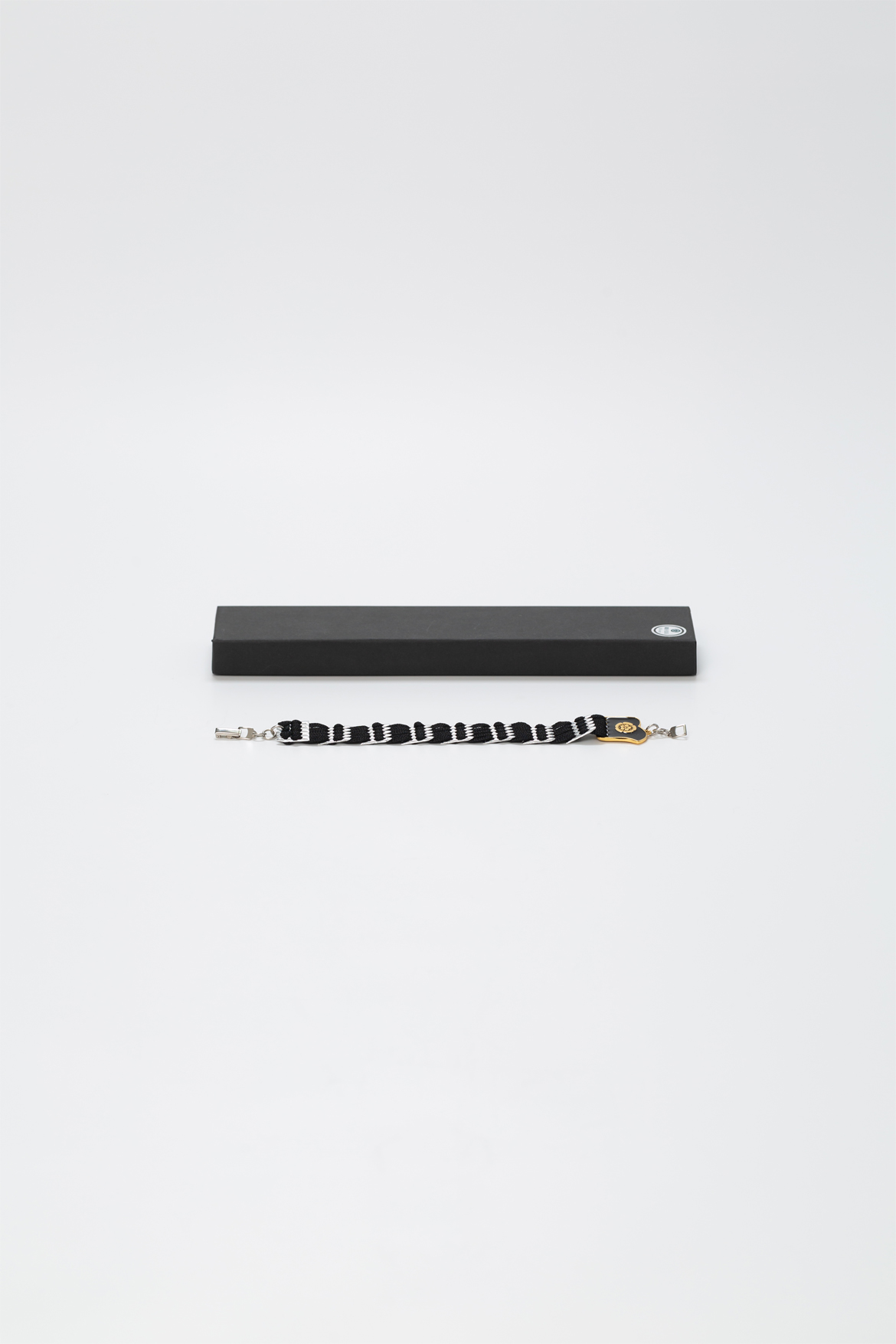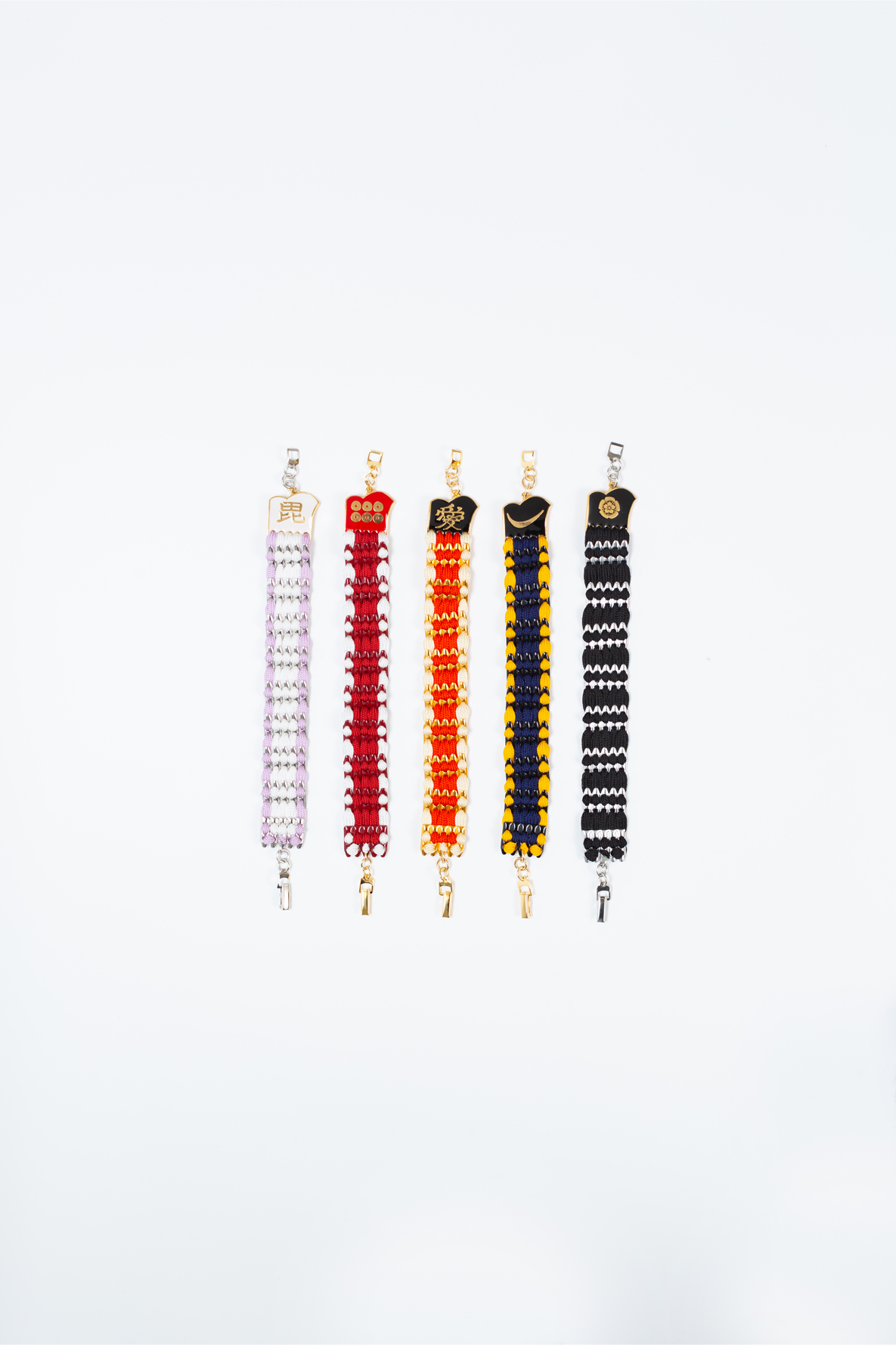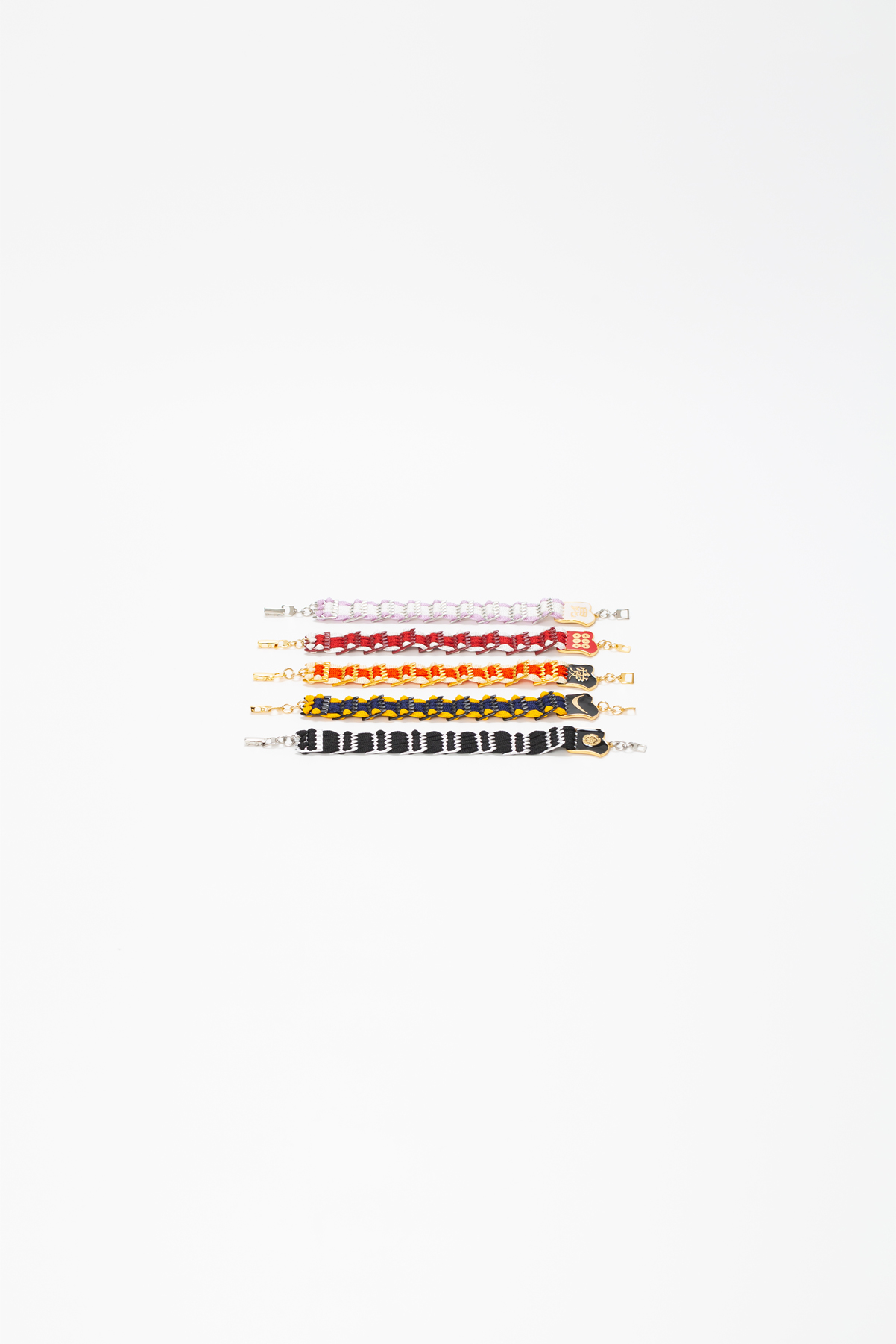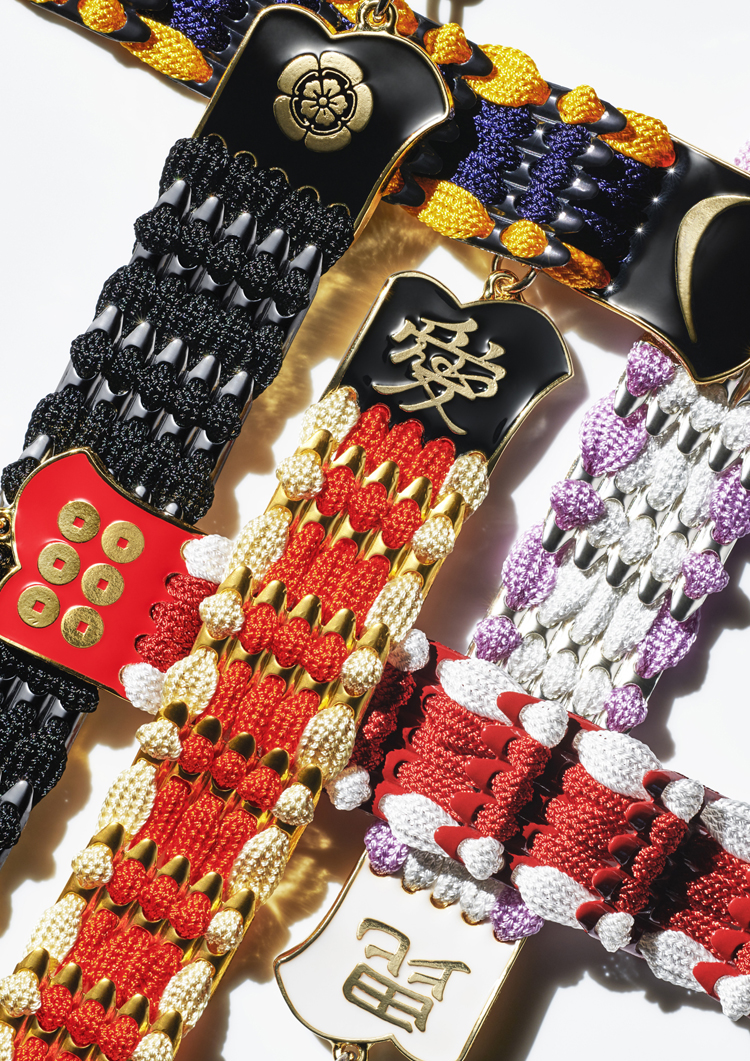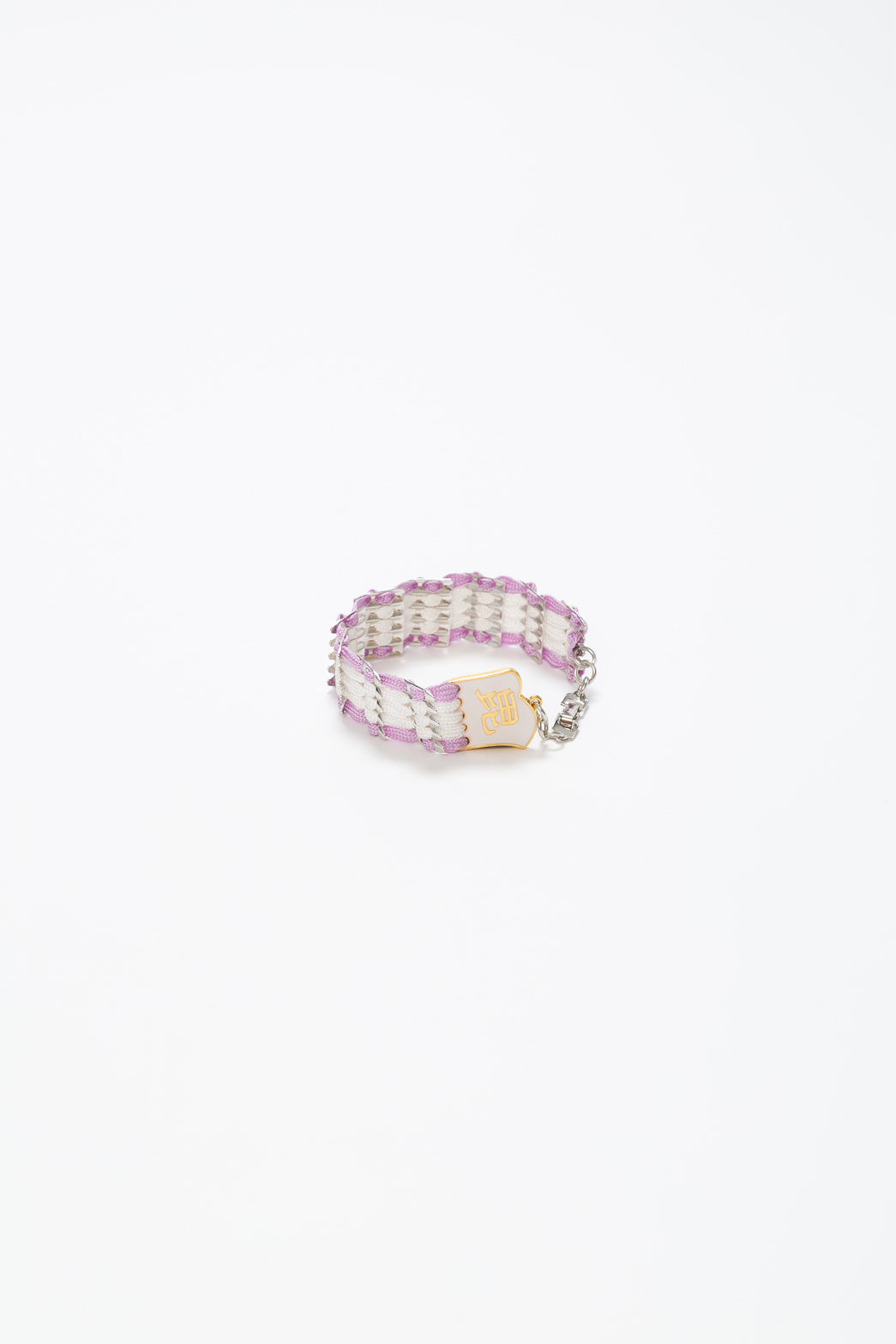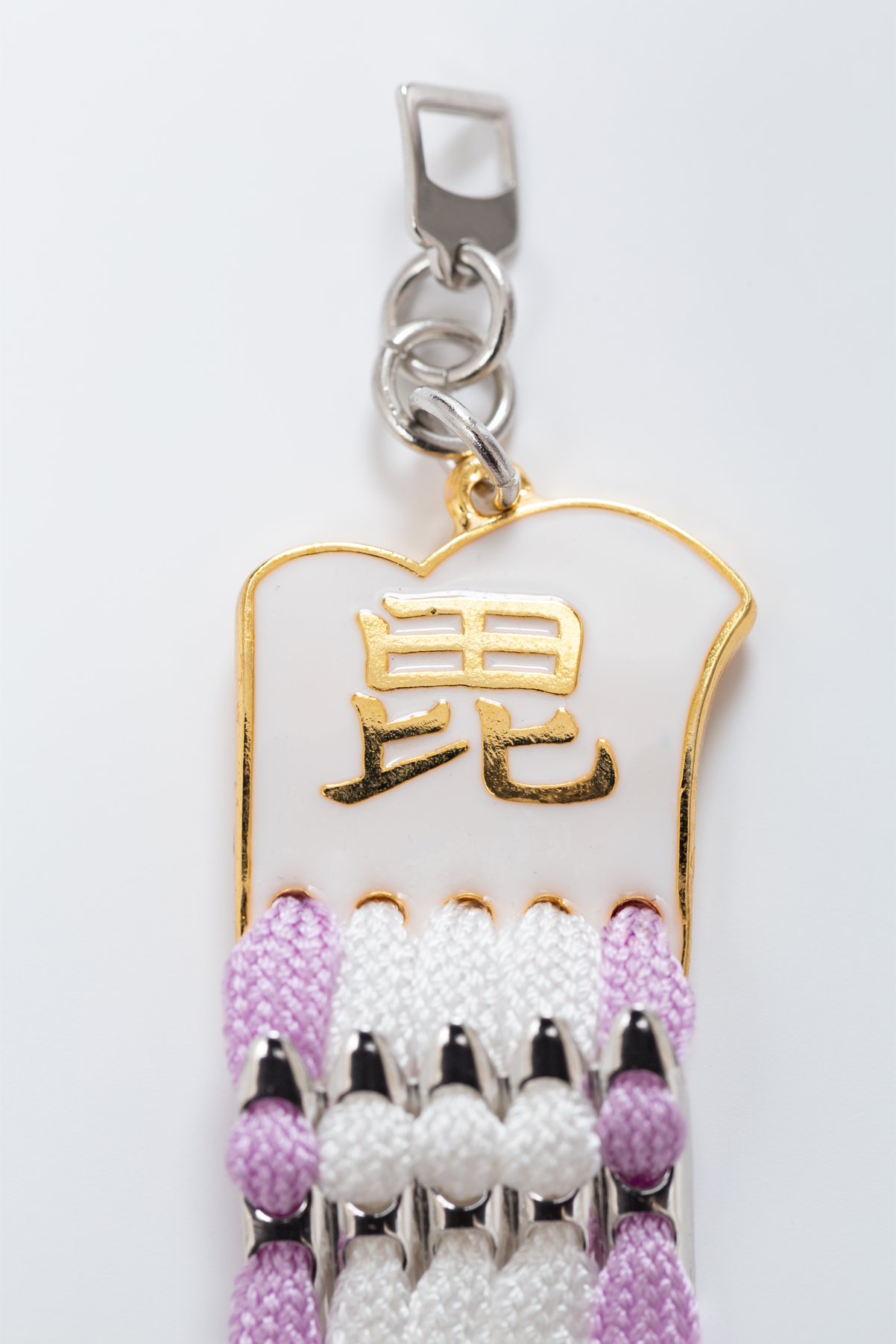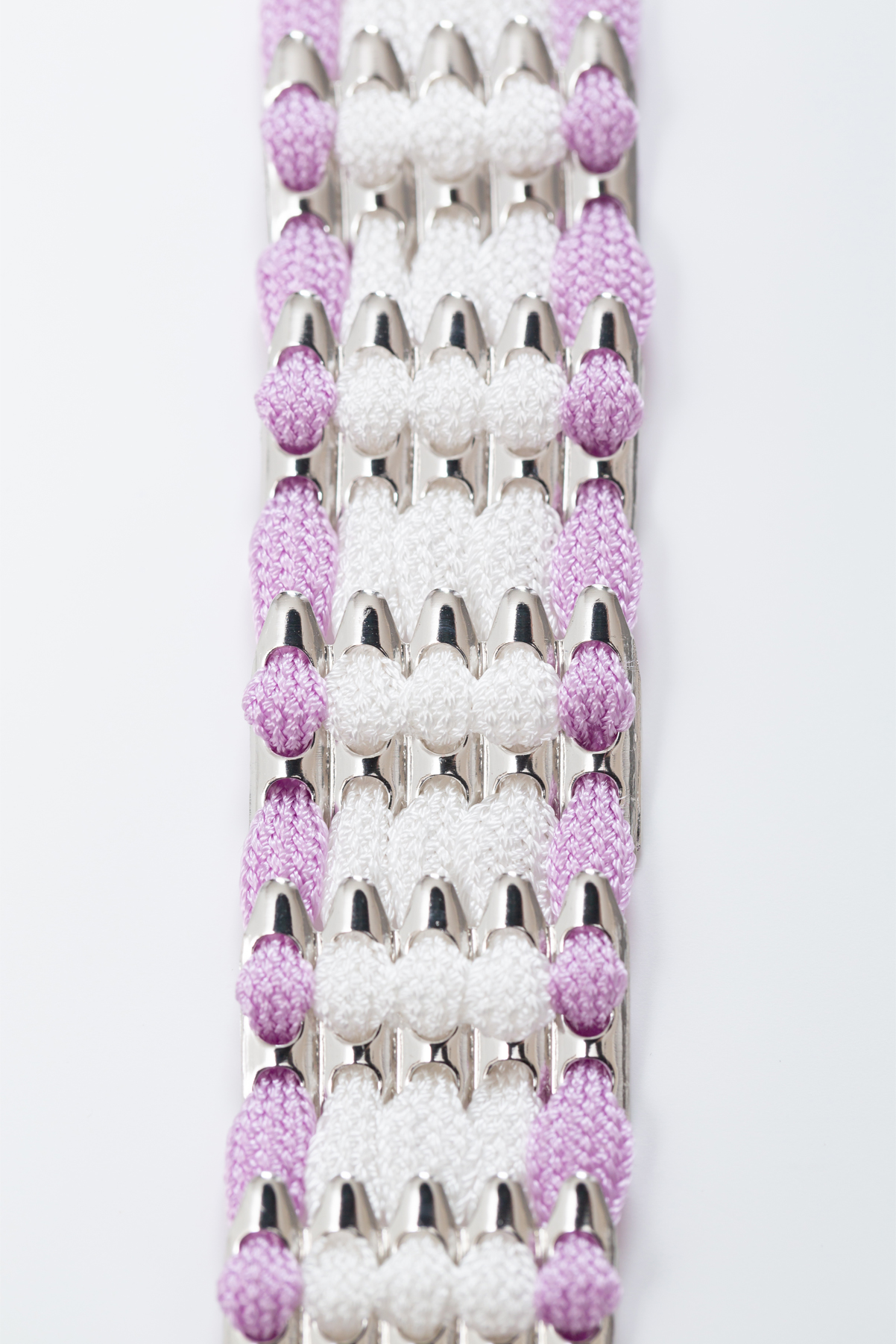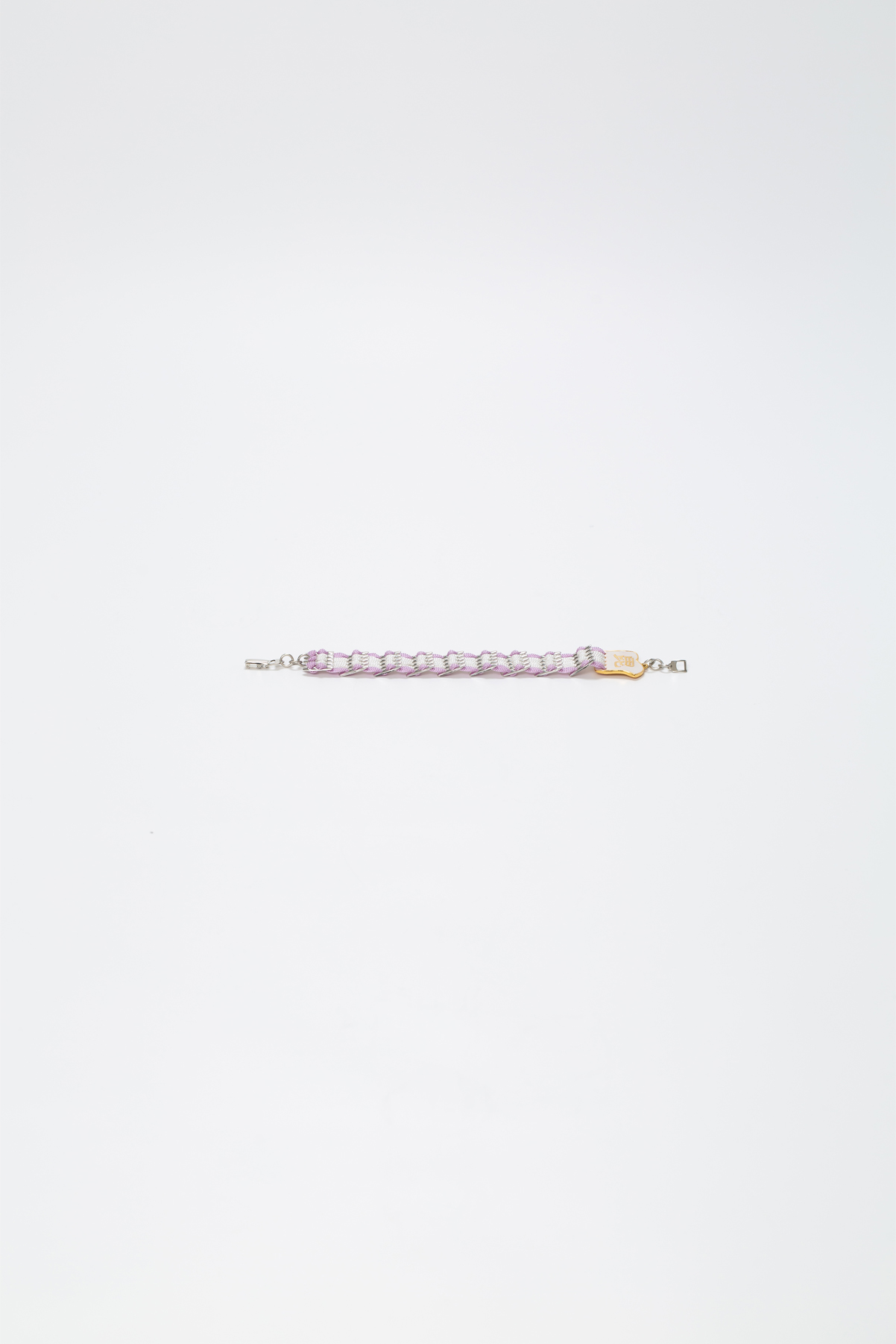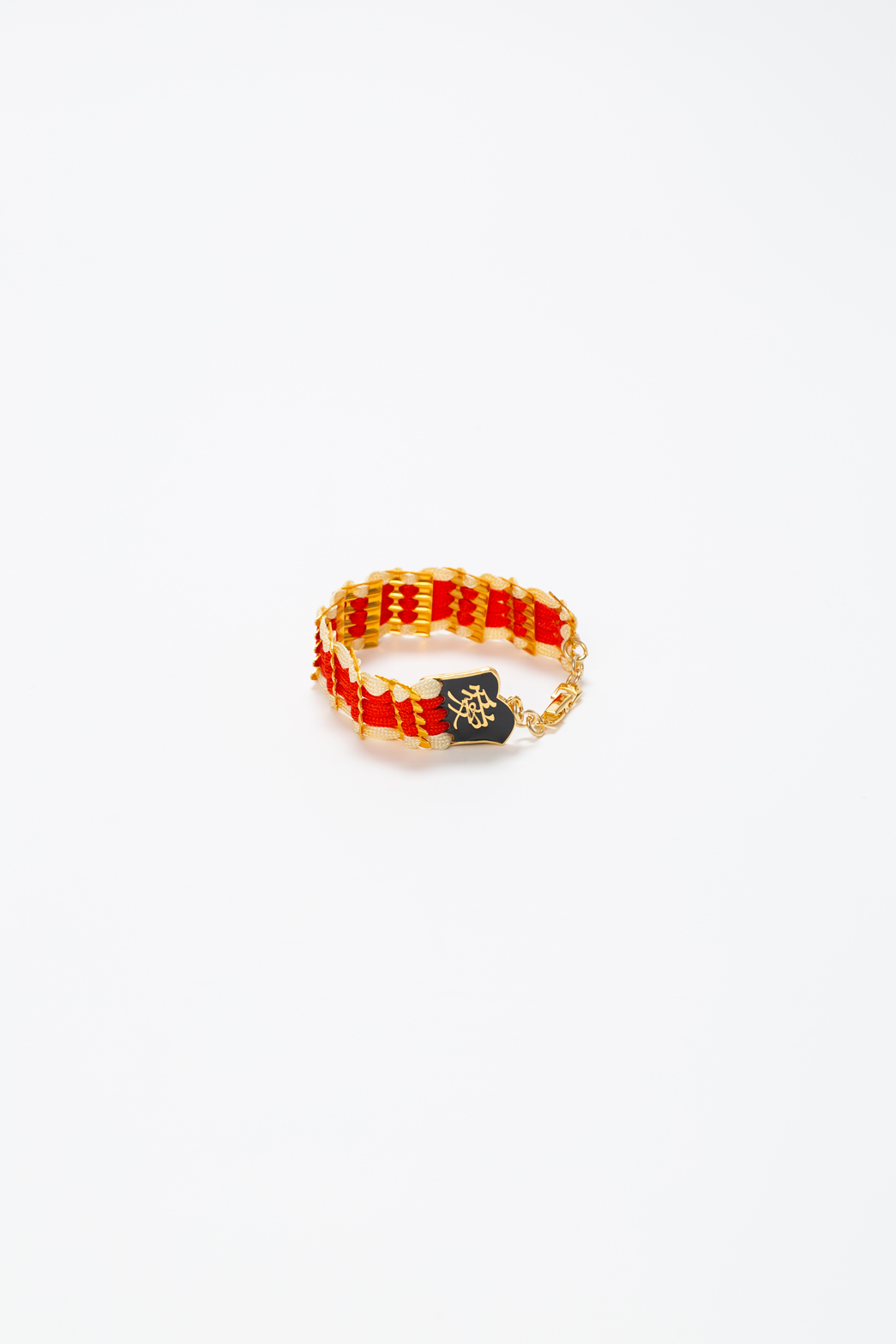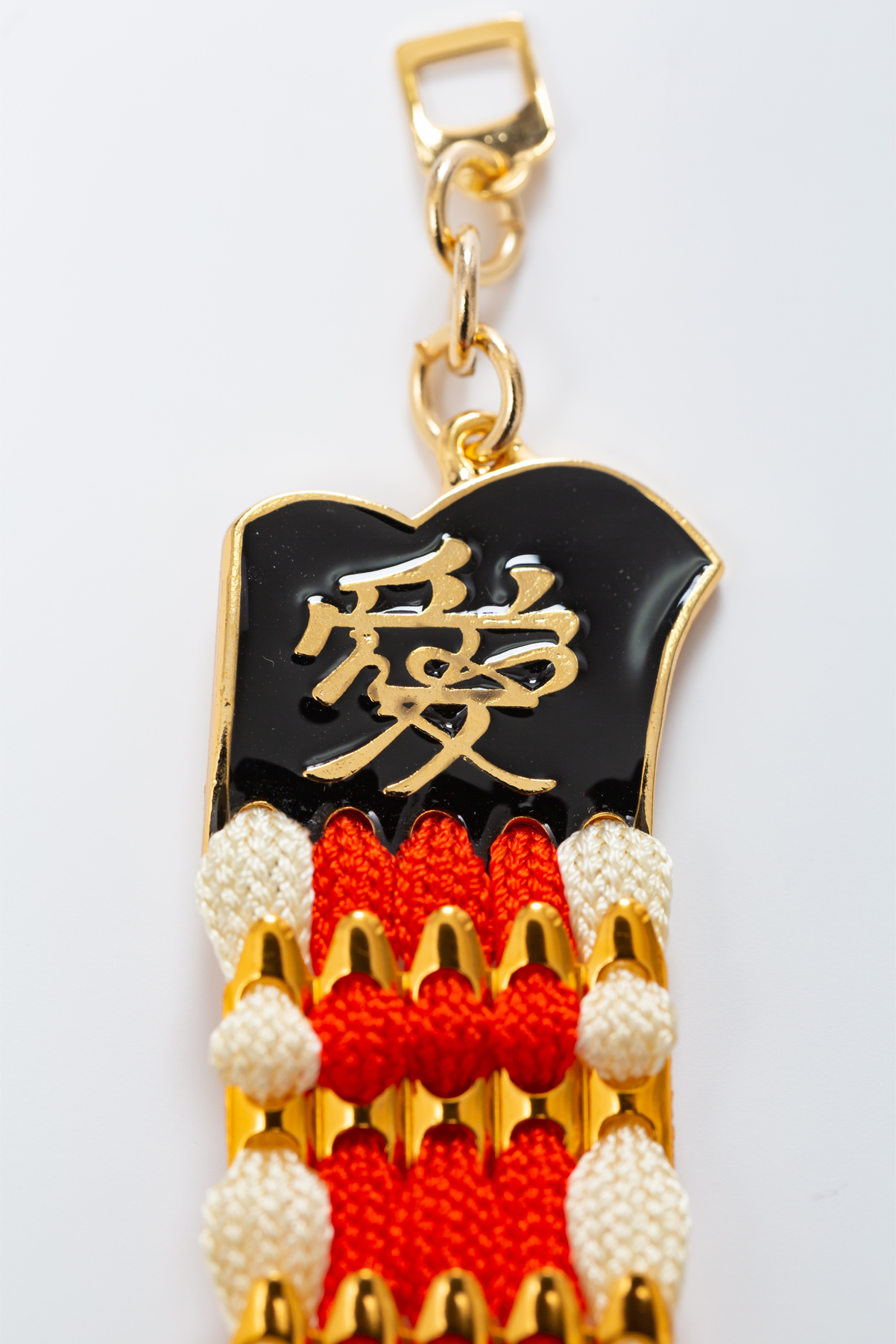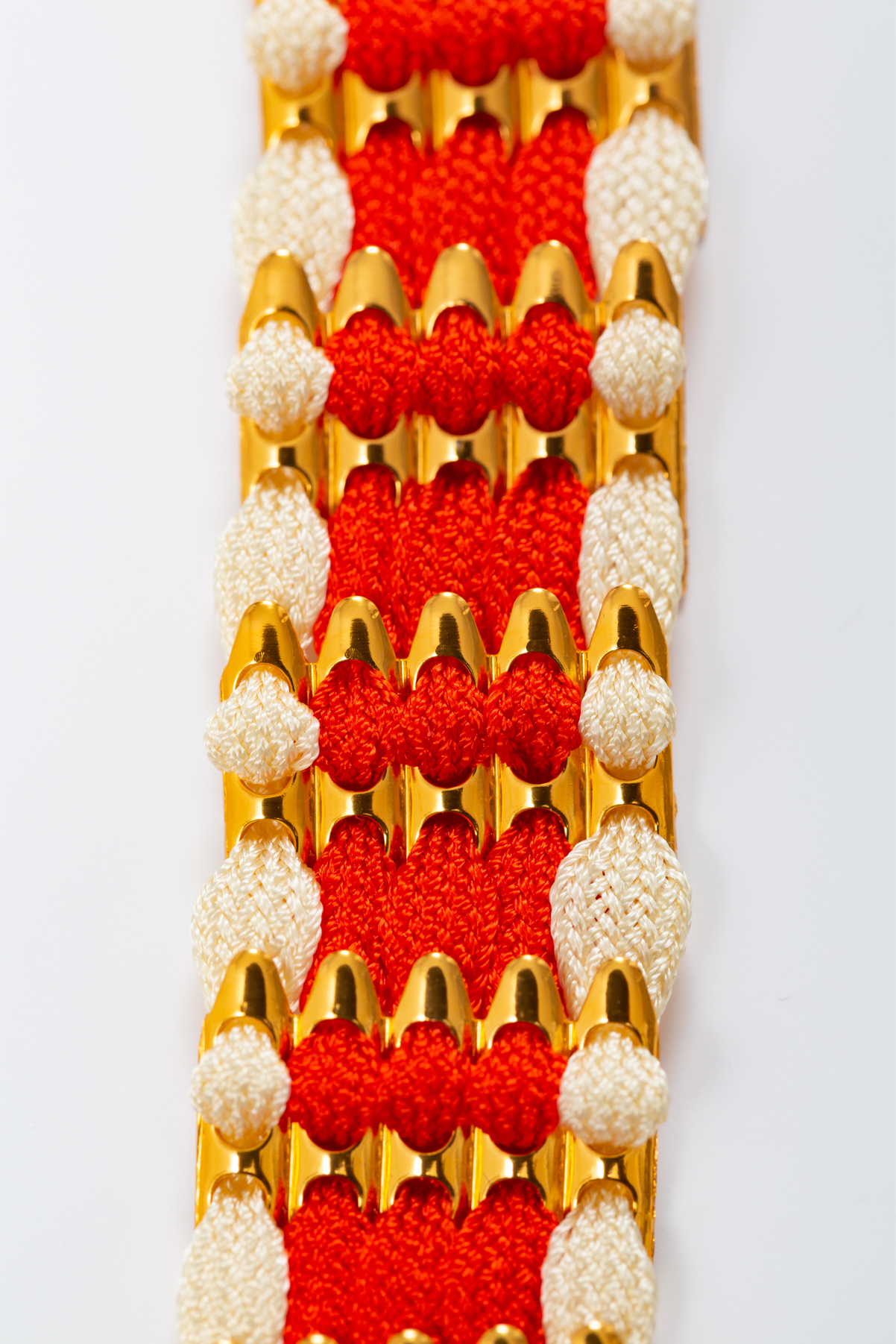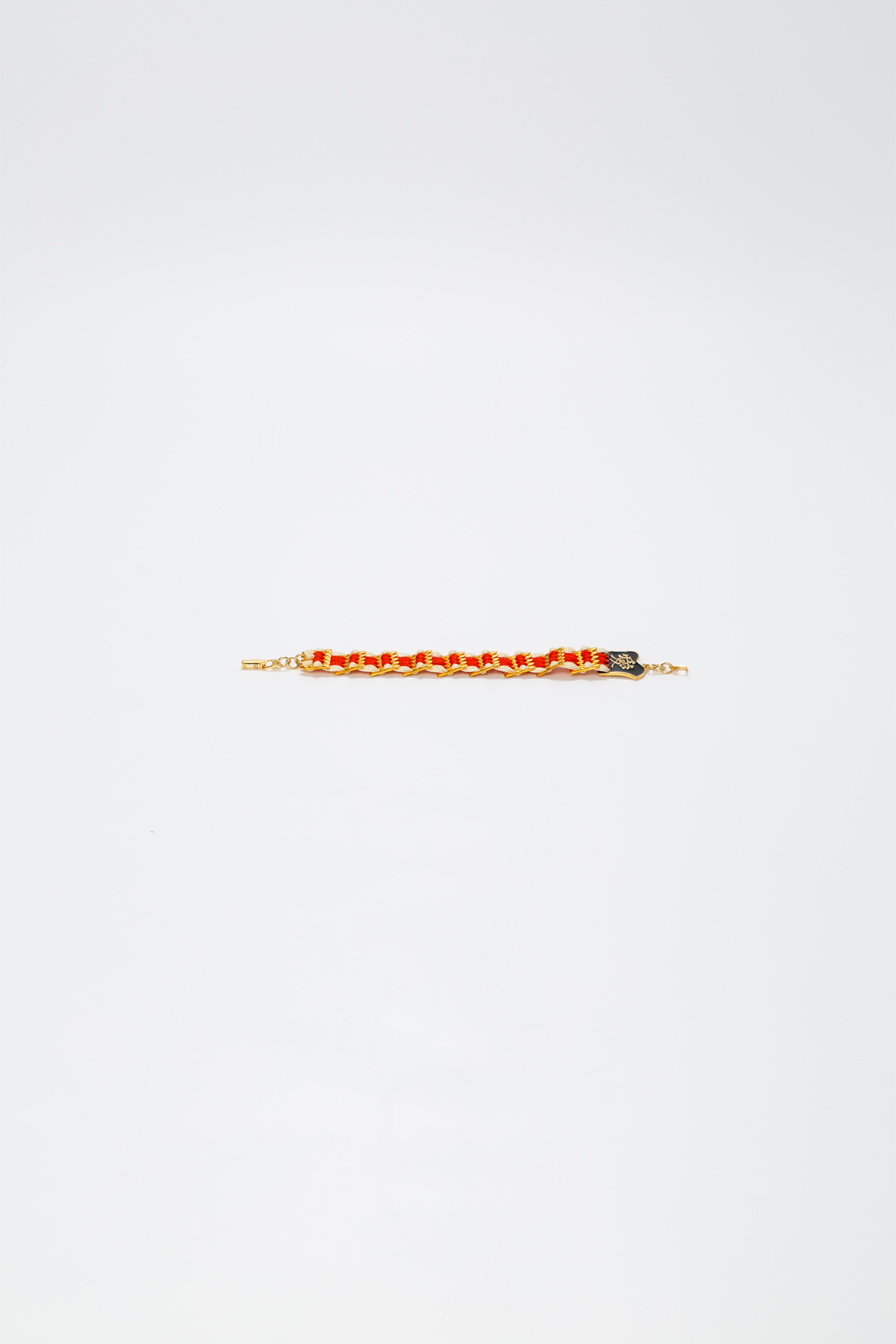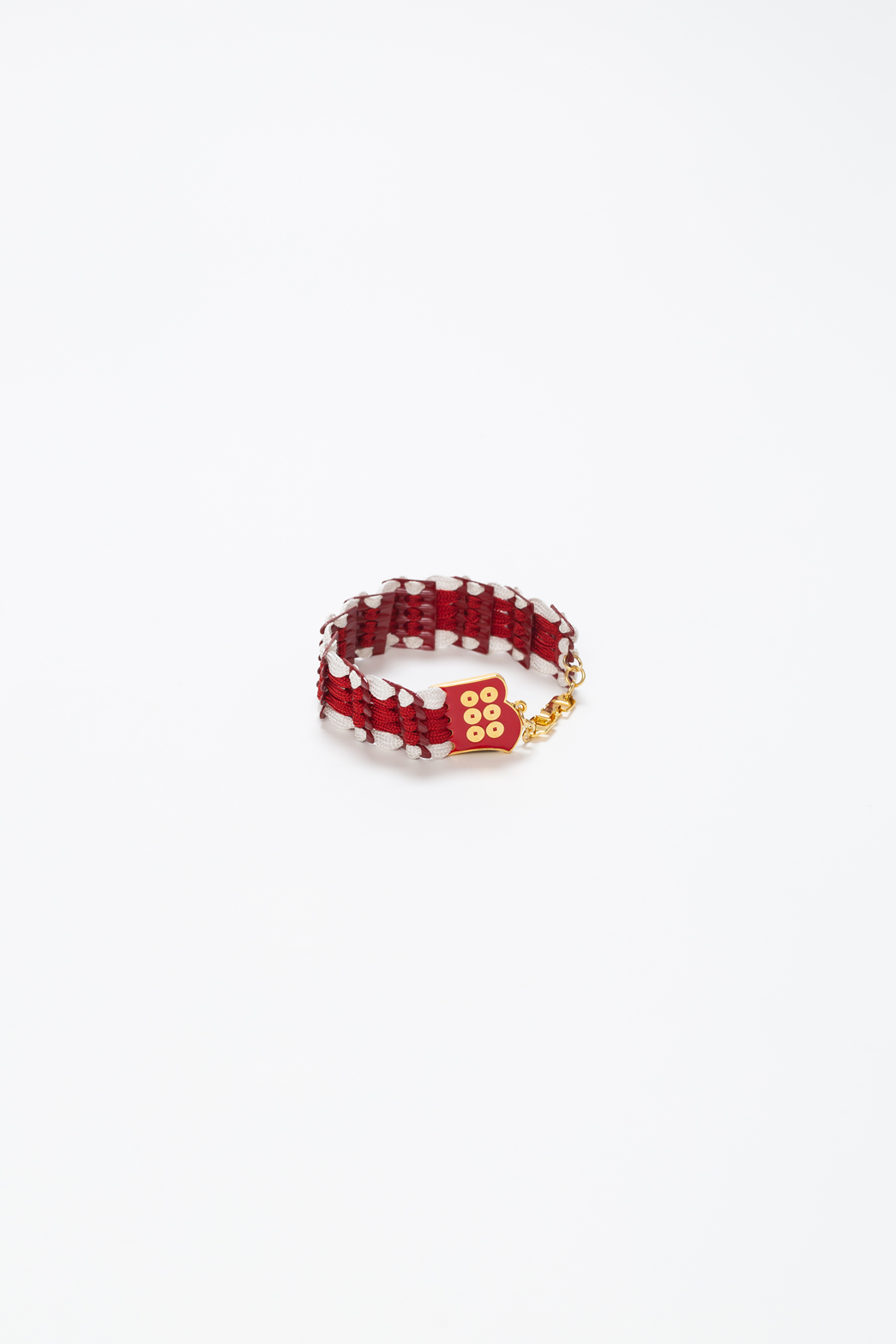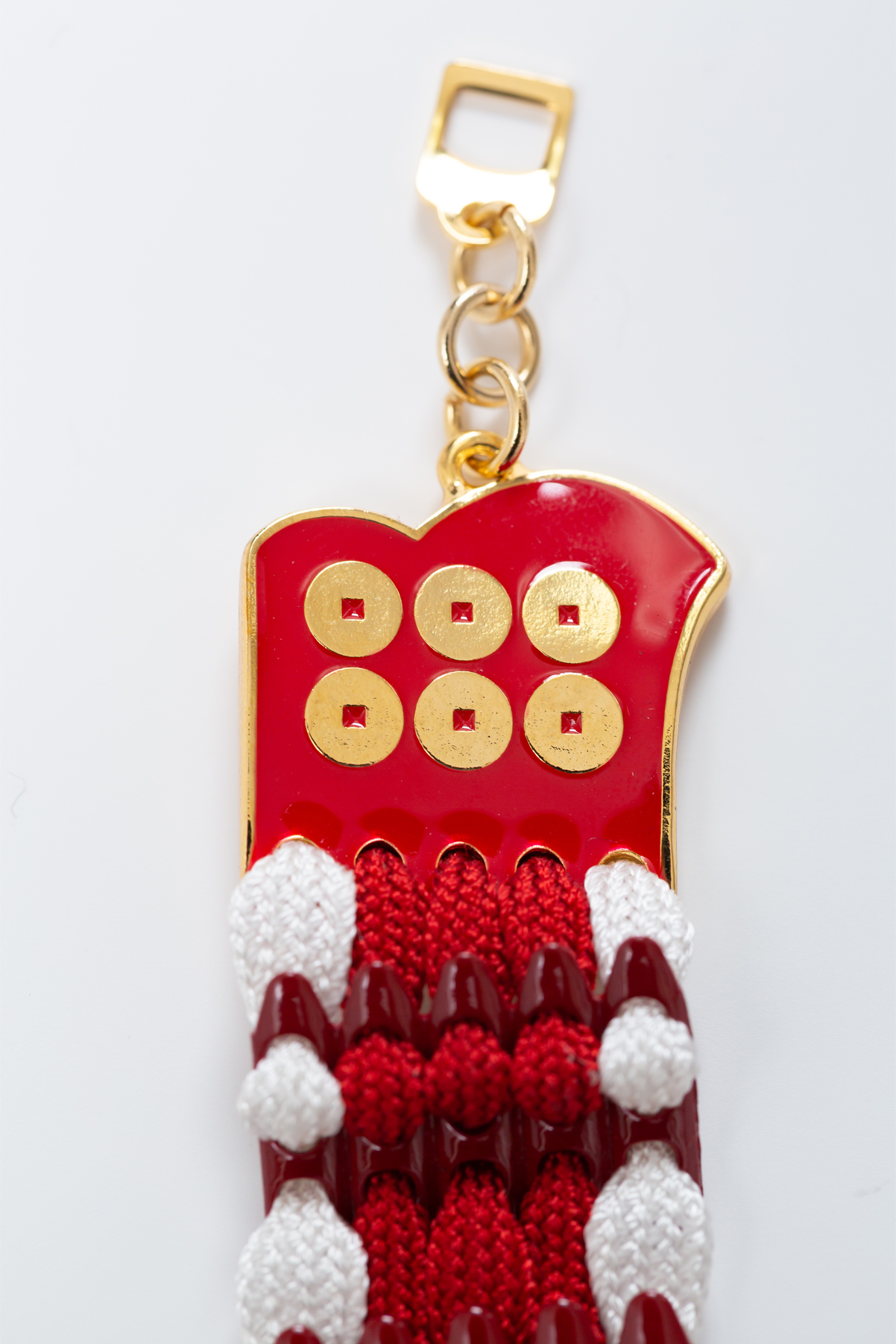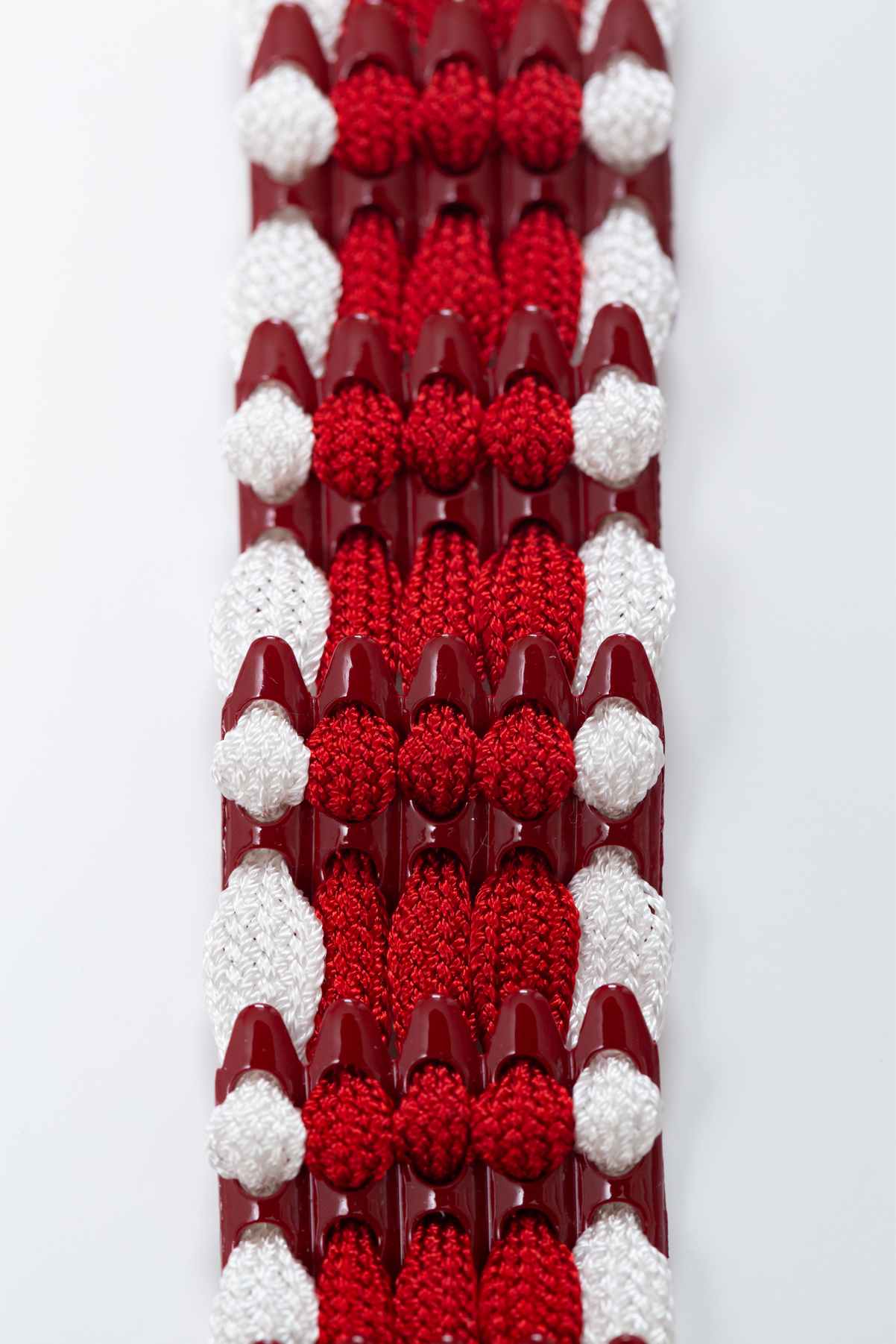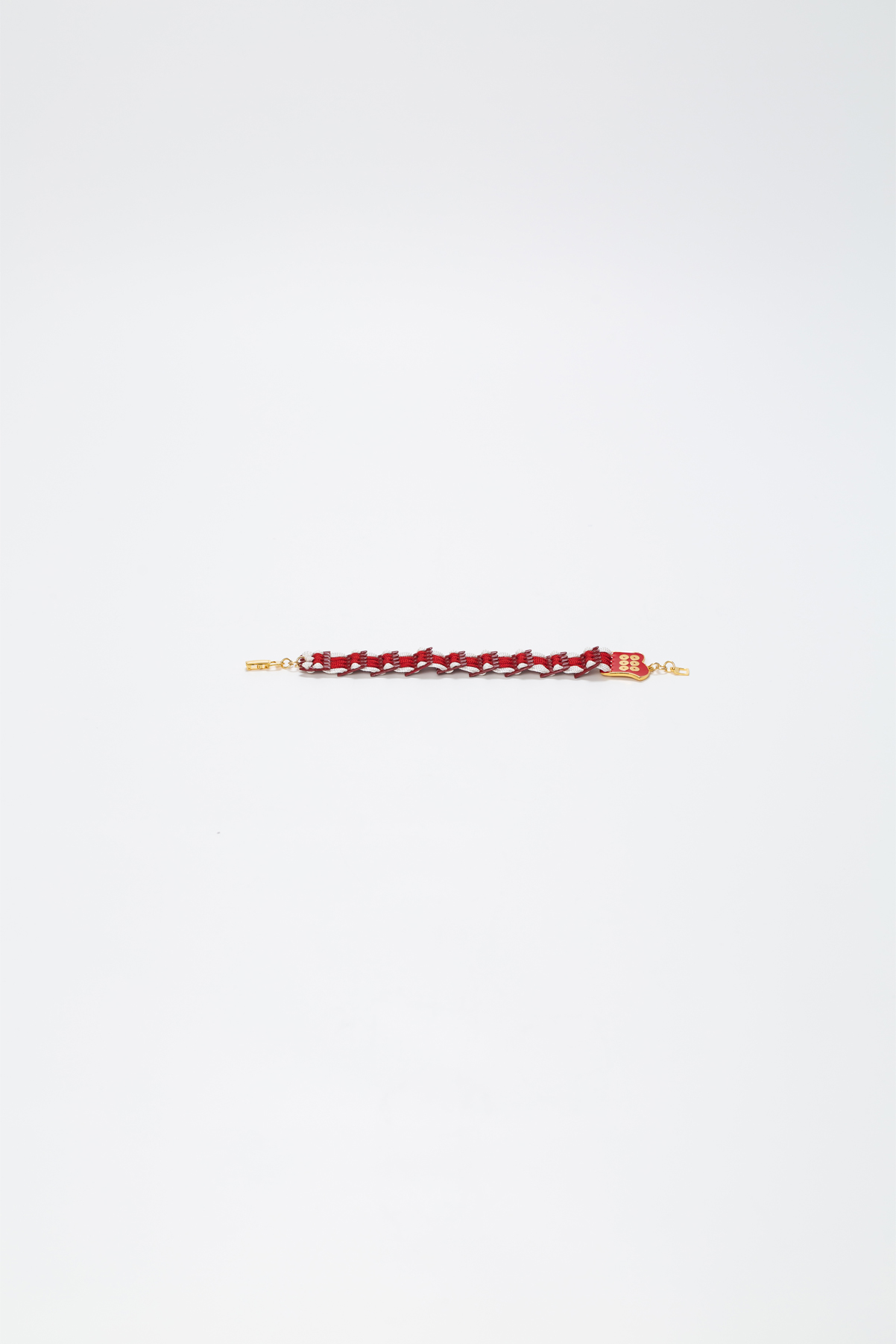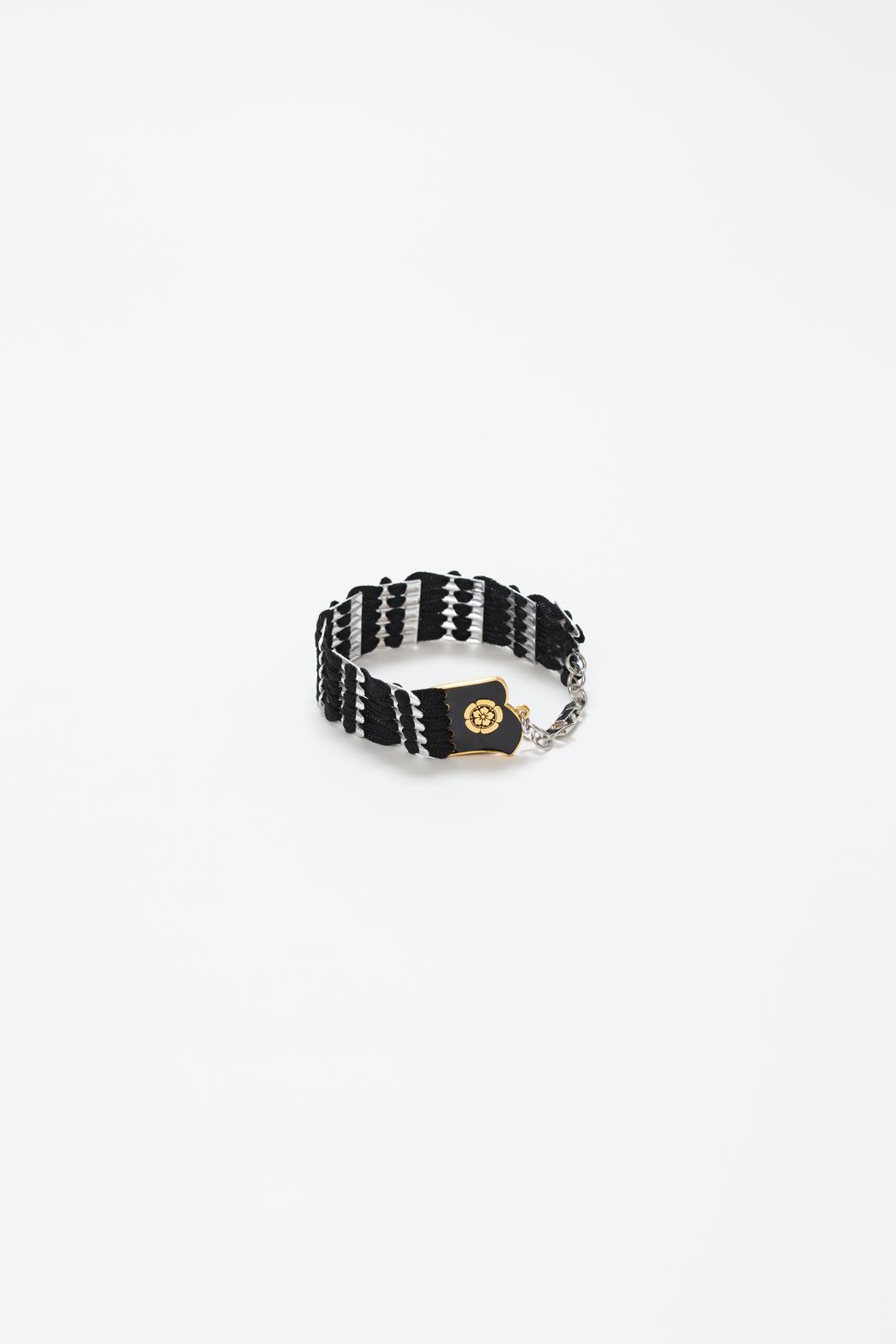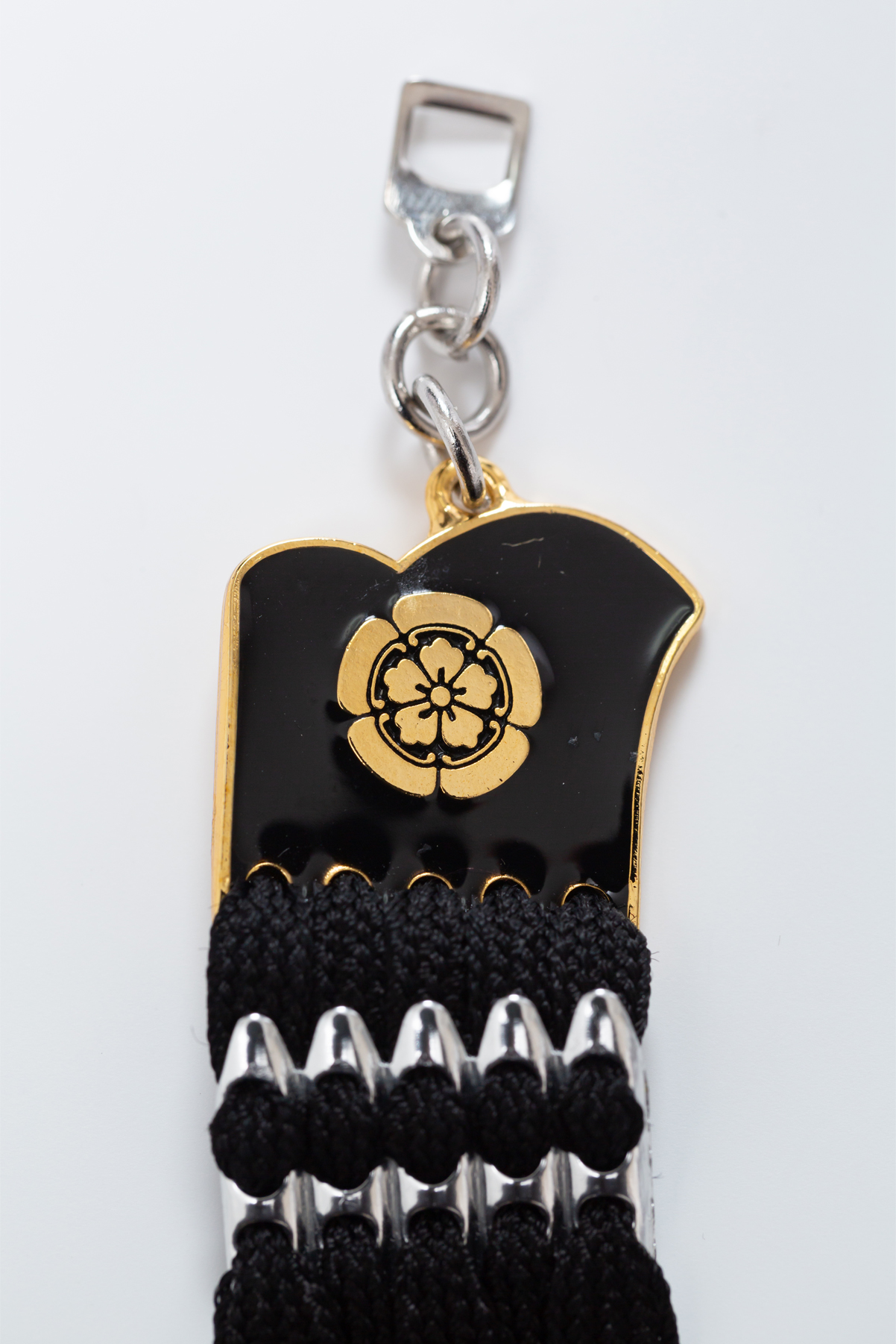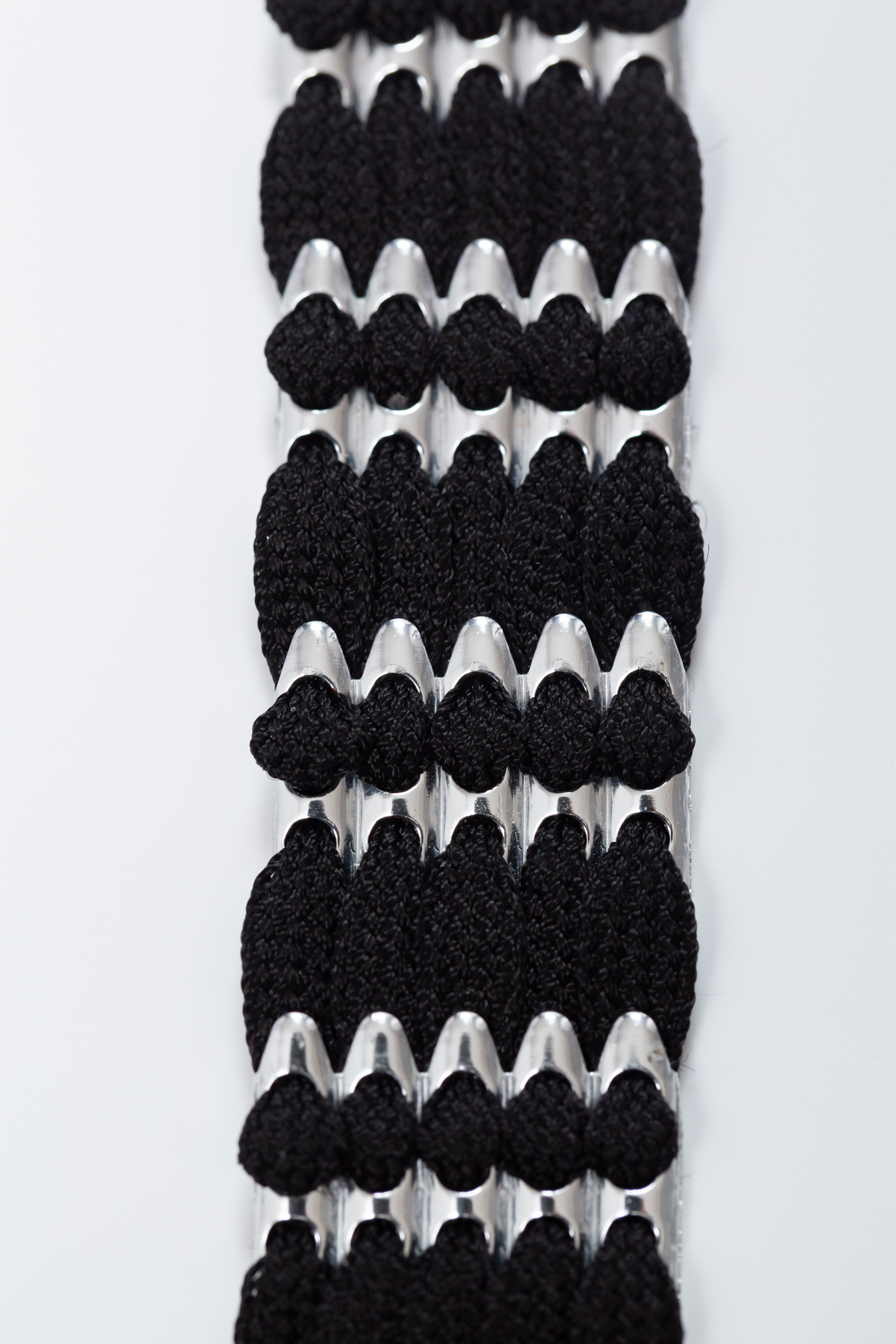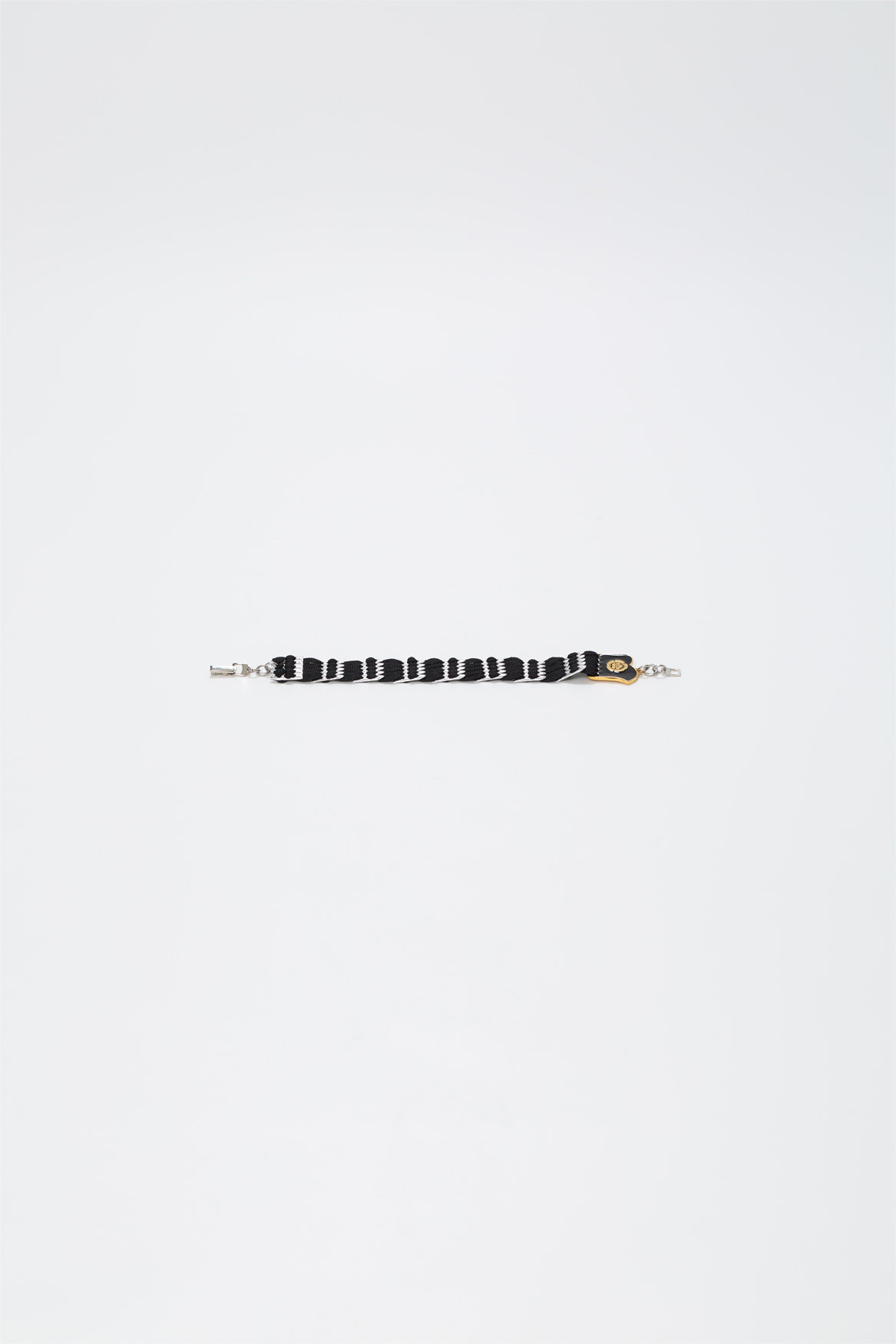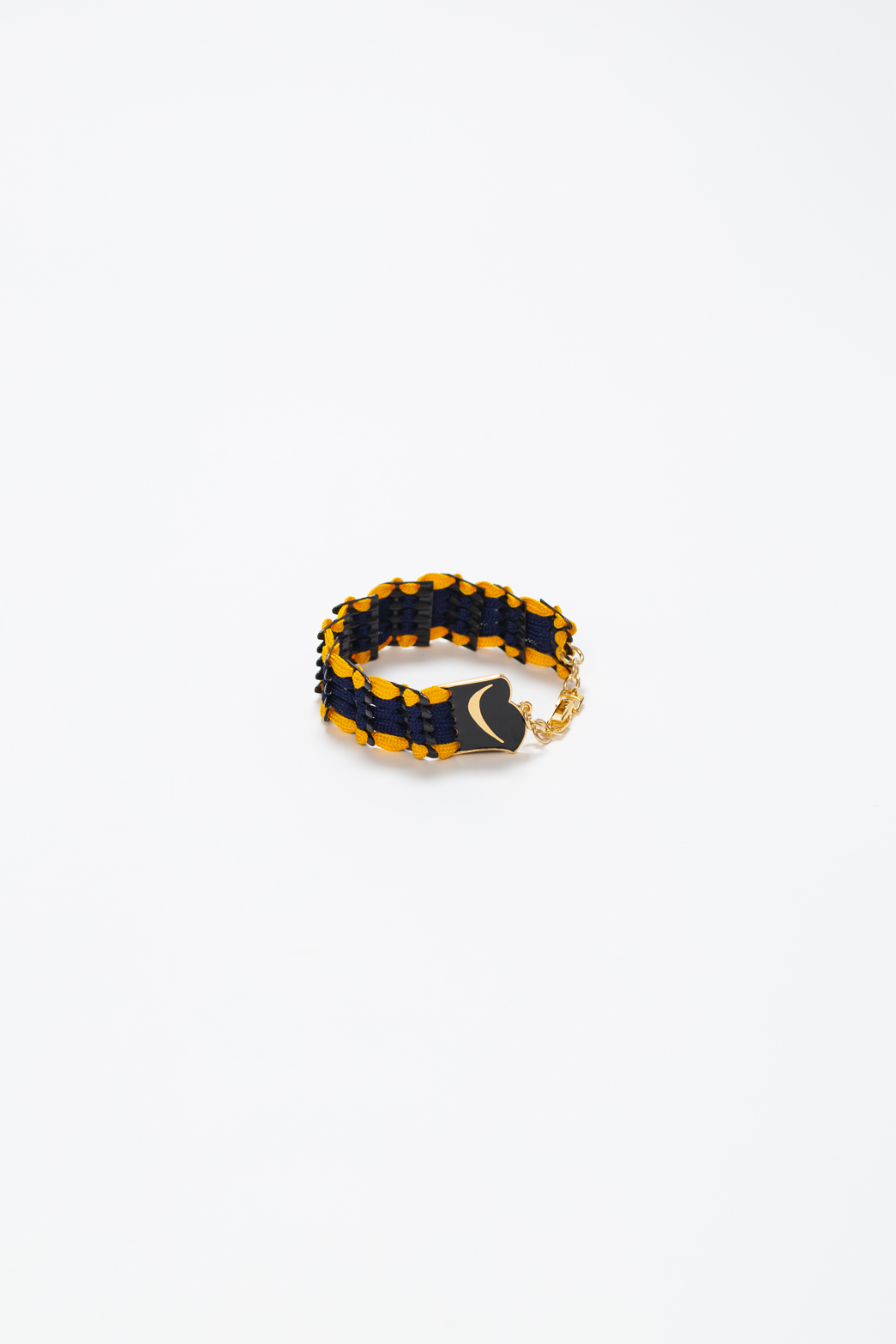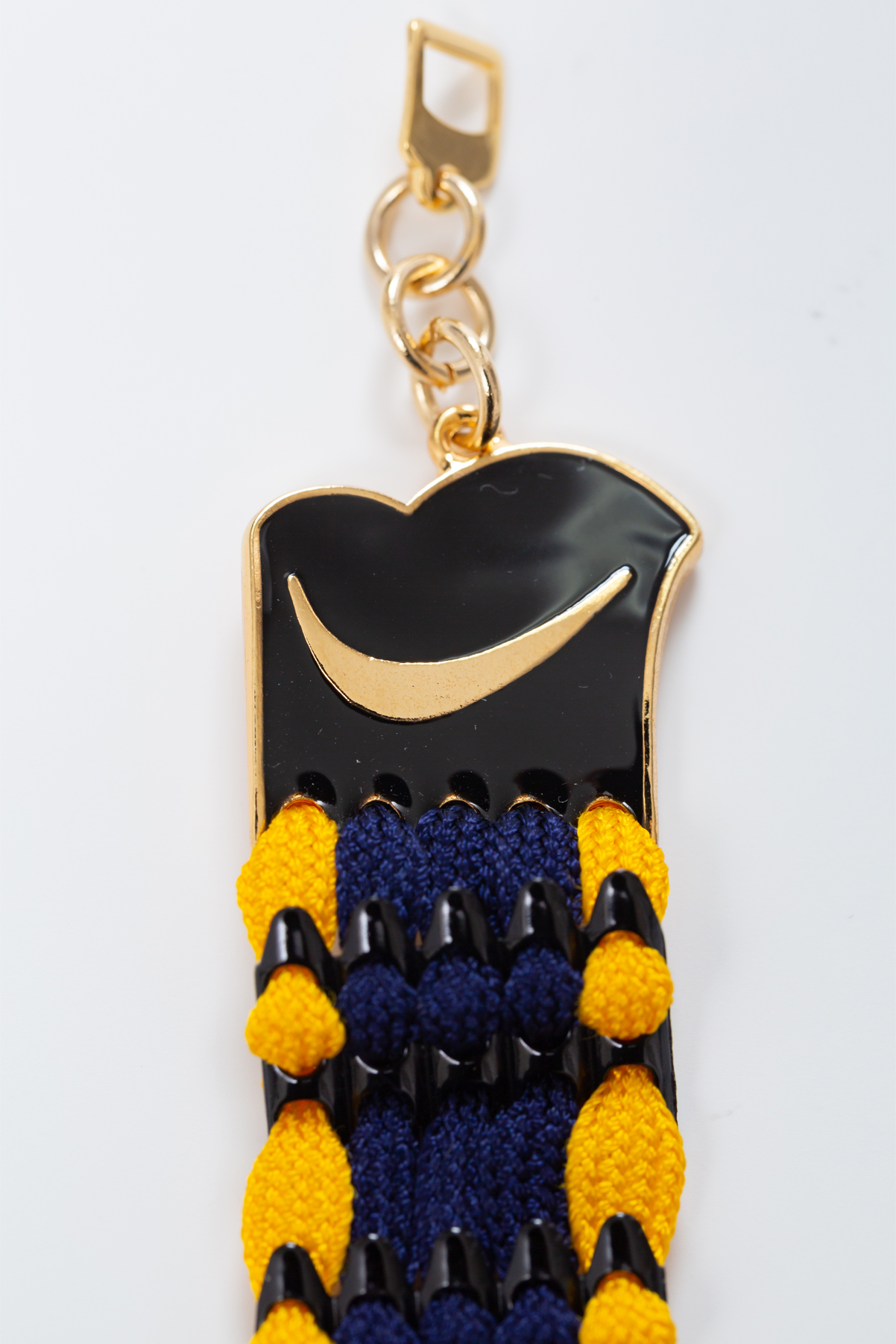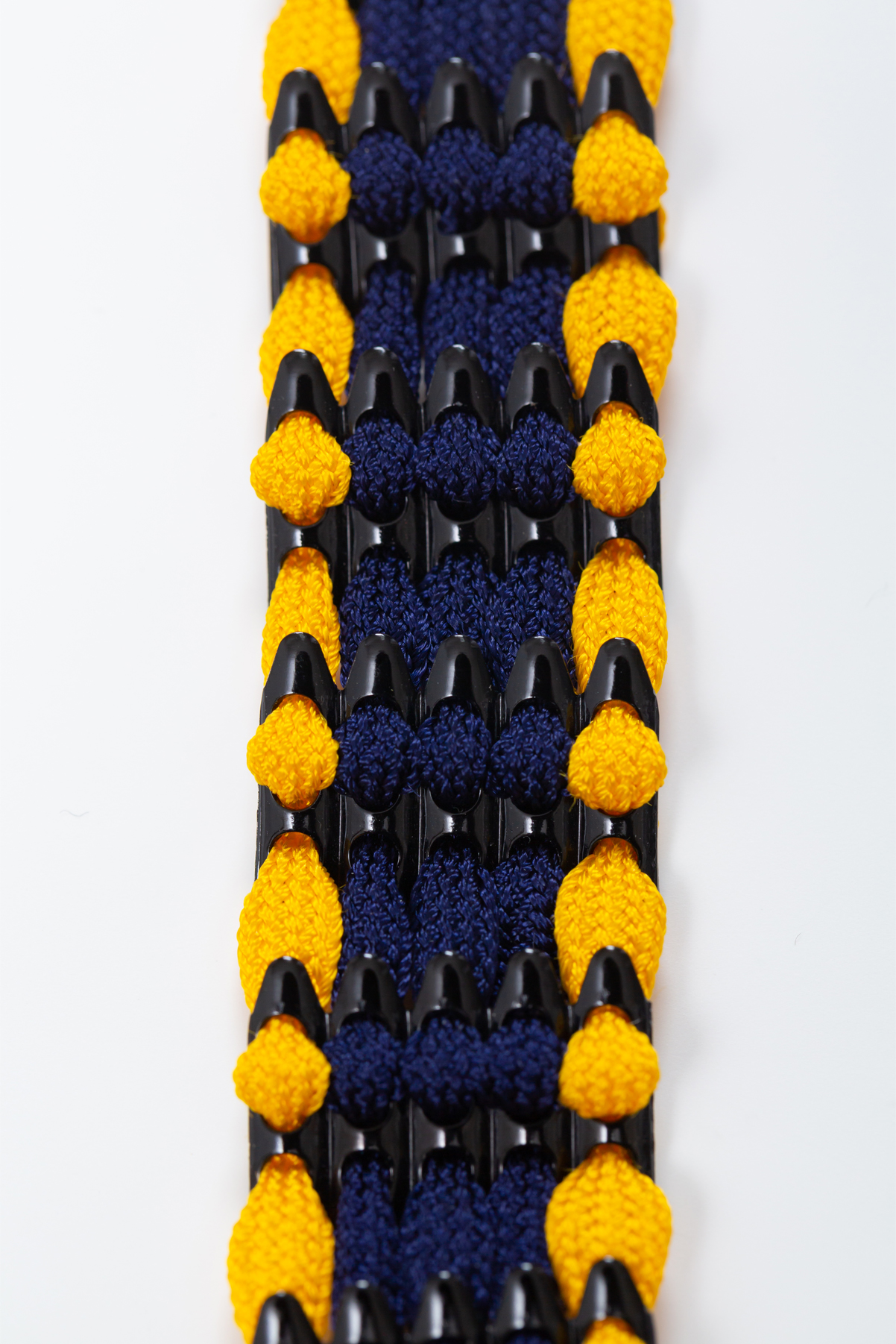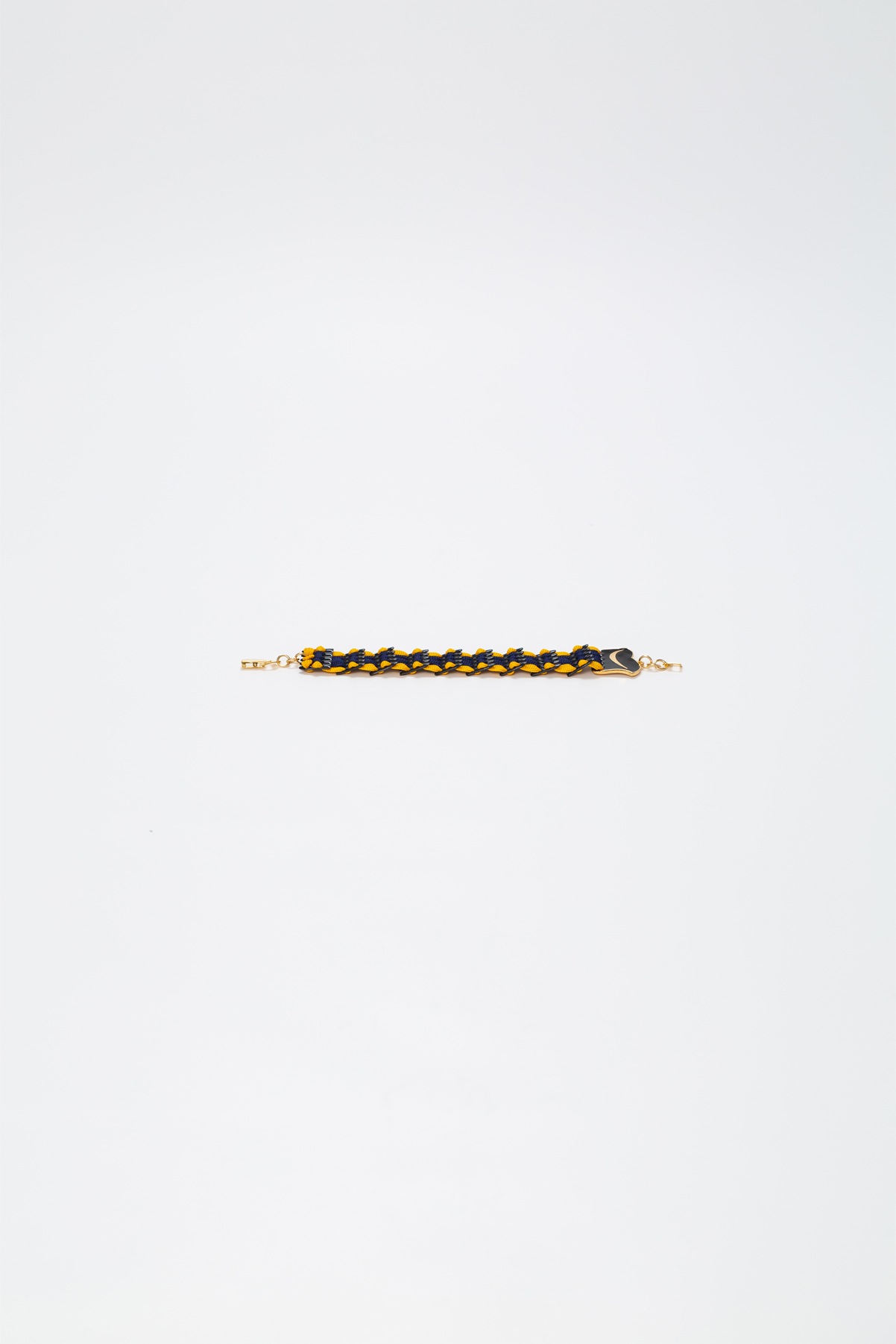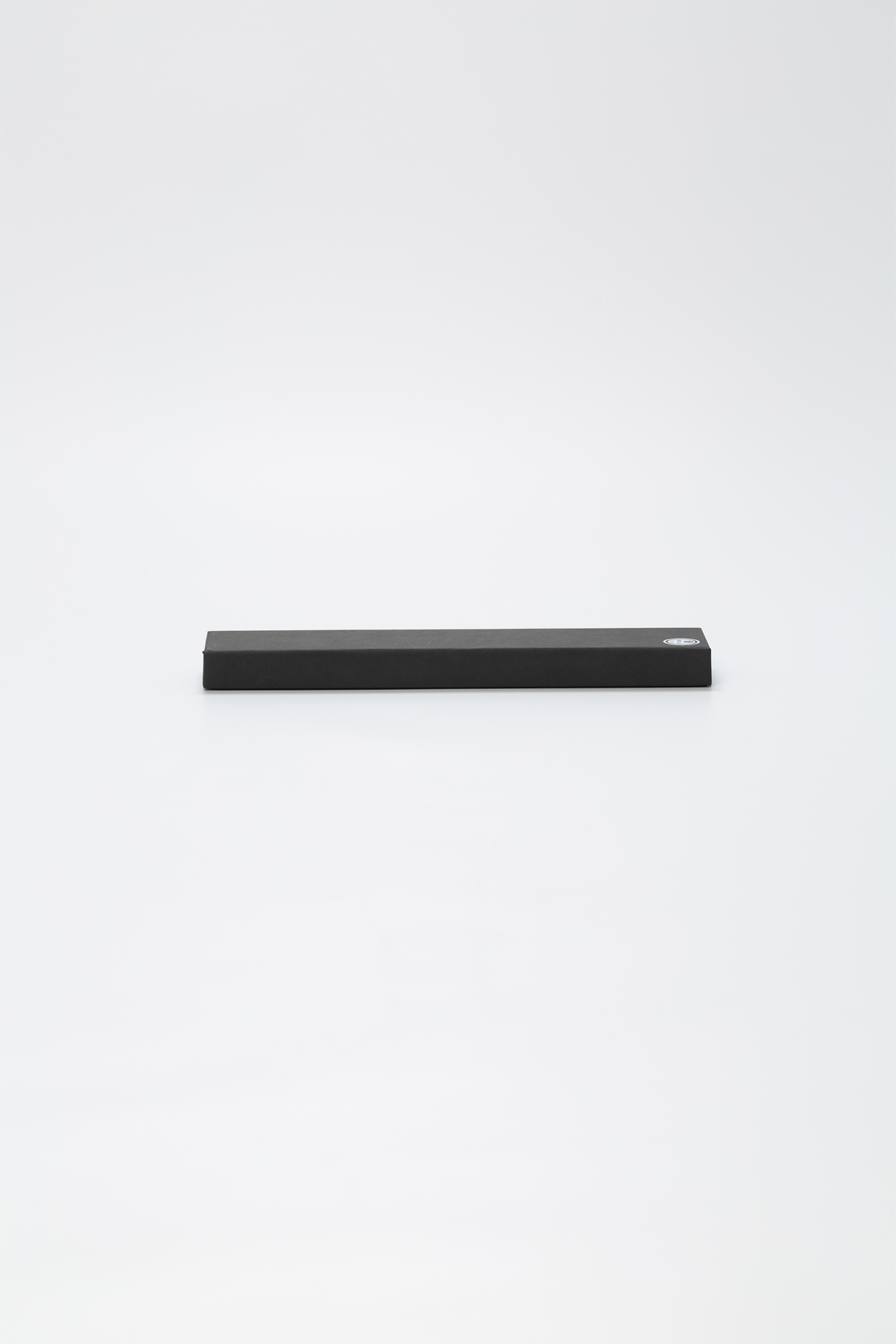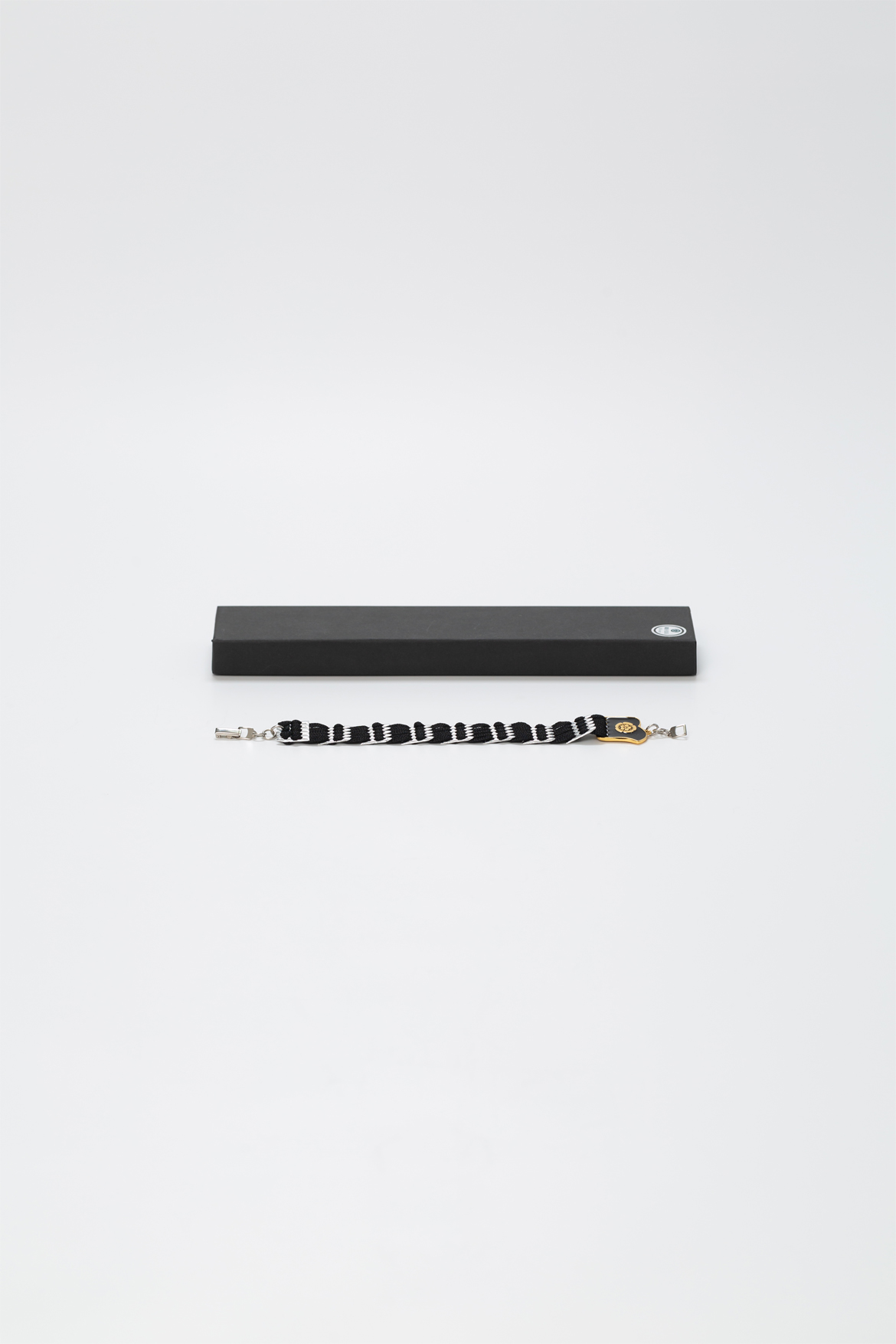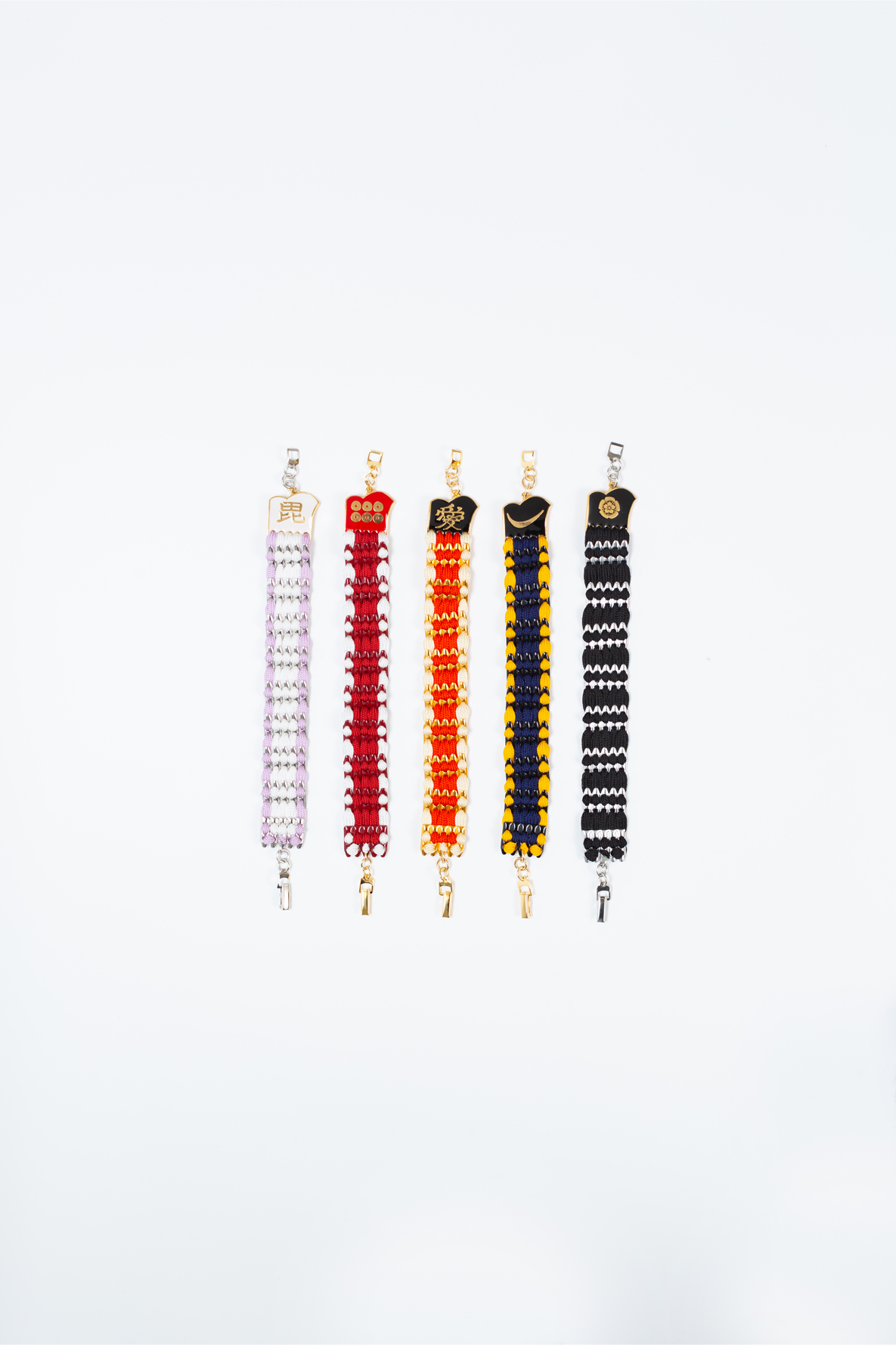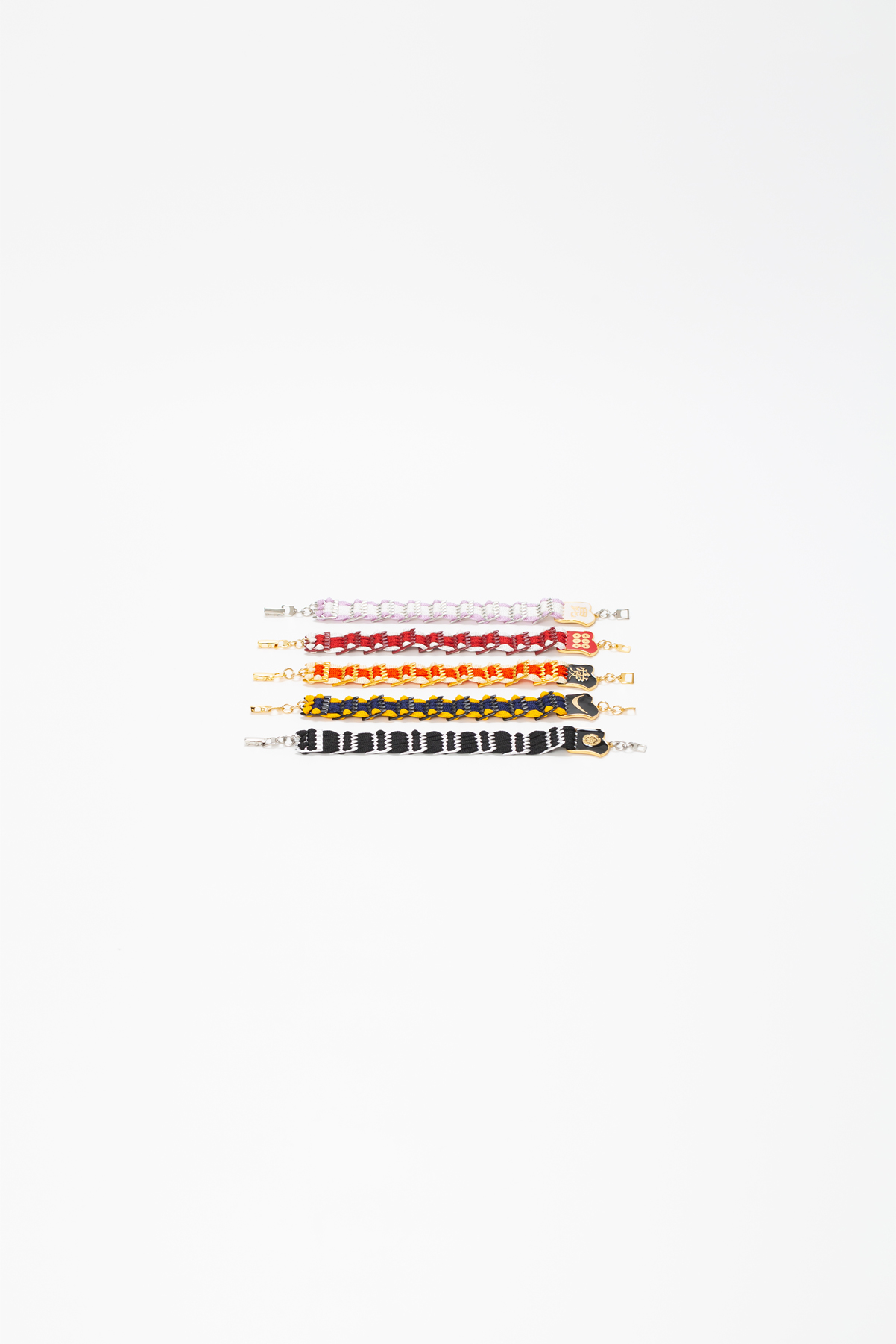 Sometimes strong, sometimes gentle.
Living today like a wise samurai of the
sengoku (1468-1600) period.
This playful accessory called "TSUWAMONO"
armour-shaped bracelet gently supports the
"Tsuwamono" (warrior) of today.
Flexibility following the shape of the wrist.
It is crafted with a technique called "Odoshi",
which is also used to make samurai armour.
It was crafted by TADAYASU CO.,LTD.
who has previously worked on full-scale armour decoration.
When wearing it on the wrist and moving,
you can hear a slight sliding noise,
and get a feeling of security as if protected by armour.
The strength of Nobunaga Oda,
the vividness of Masamune Date, the kindness
of Kenshin Uesugi,the burning heart of
Yukimura Sanada and the intelligence of Kanetsugu Naoe.
The image of Warring States Warlords is superimposed on
each colour variation.
You can wear the colour of your favourite warlord,
or depending on the situation,
such as when you want to be strong,
want to be gentle, or just plain cool.
There are three sizes available,
so it's fun to match them in pairs and groups as well.
Kenshin Uesugi (white×purple) Nobunaga Oda (black), Kanetsugu Naoe (vermilion×white), Masamune Date (navy×yellow), Yukimura Sanada (red×white)
S

Size: W20mm×H140mm
Materials: Aluminum, rayon, brass

M

Size: W20mm×H150mm
Materials: Aluminum, rayon, brass
L

Size: W20mm×H160mm
Materials: Aluminum, rayon, brass
*The information on this site is as of December 2017.
*Sizes, colours and shapes of the actual products may differ slightly as they are handmade.
*Product specifications and suggested retail prices may change without prior notice. Prices shown are all tax exclusive suggested retail prices.