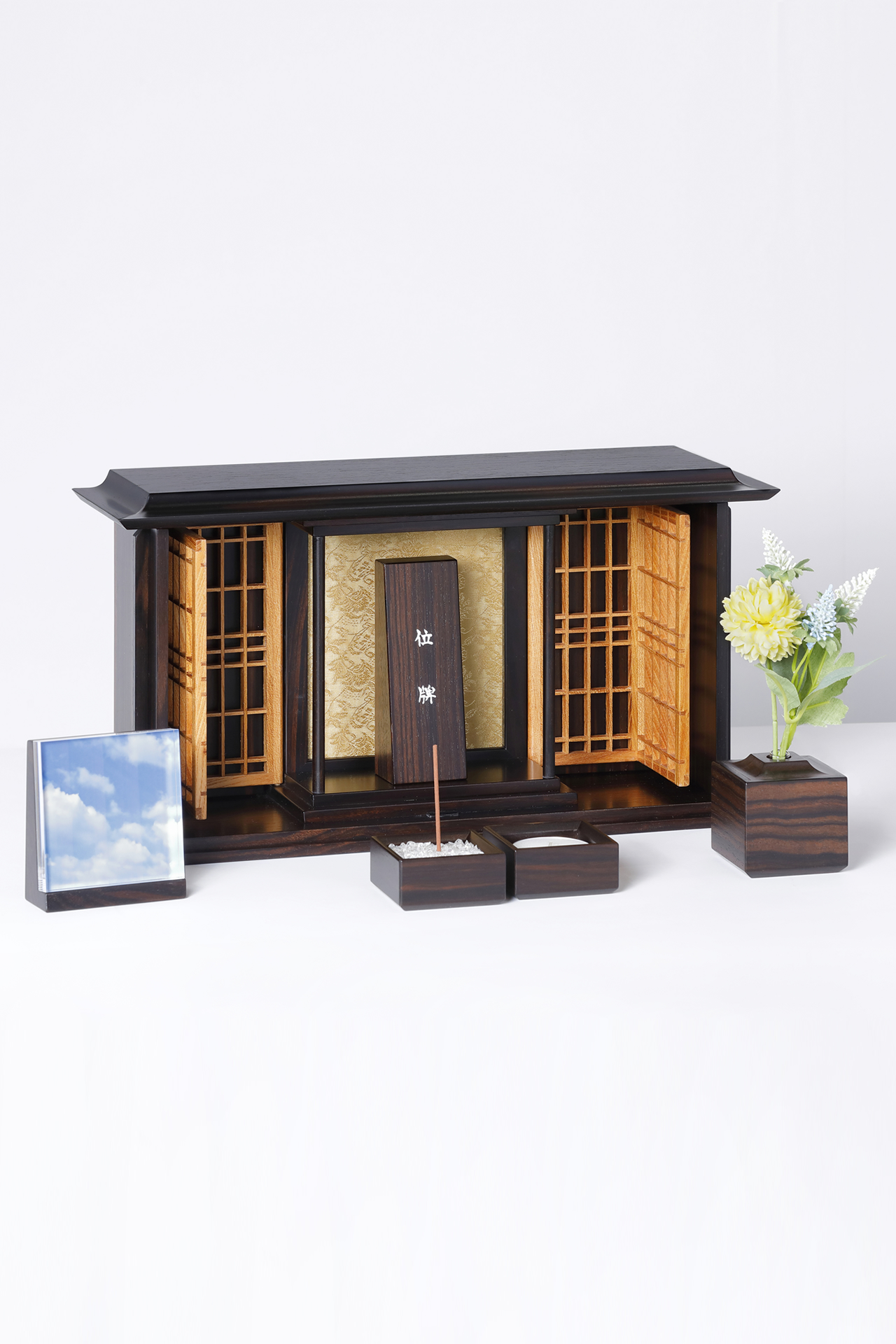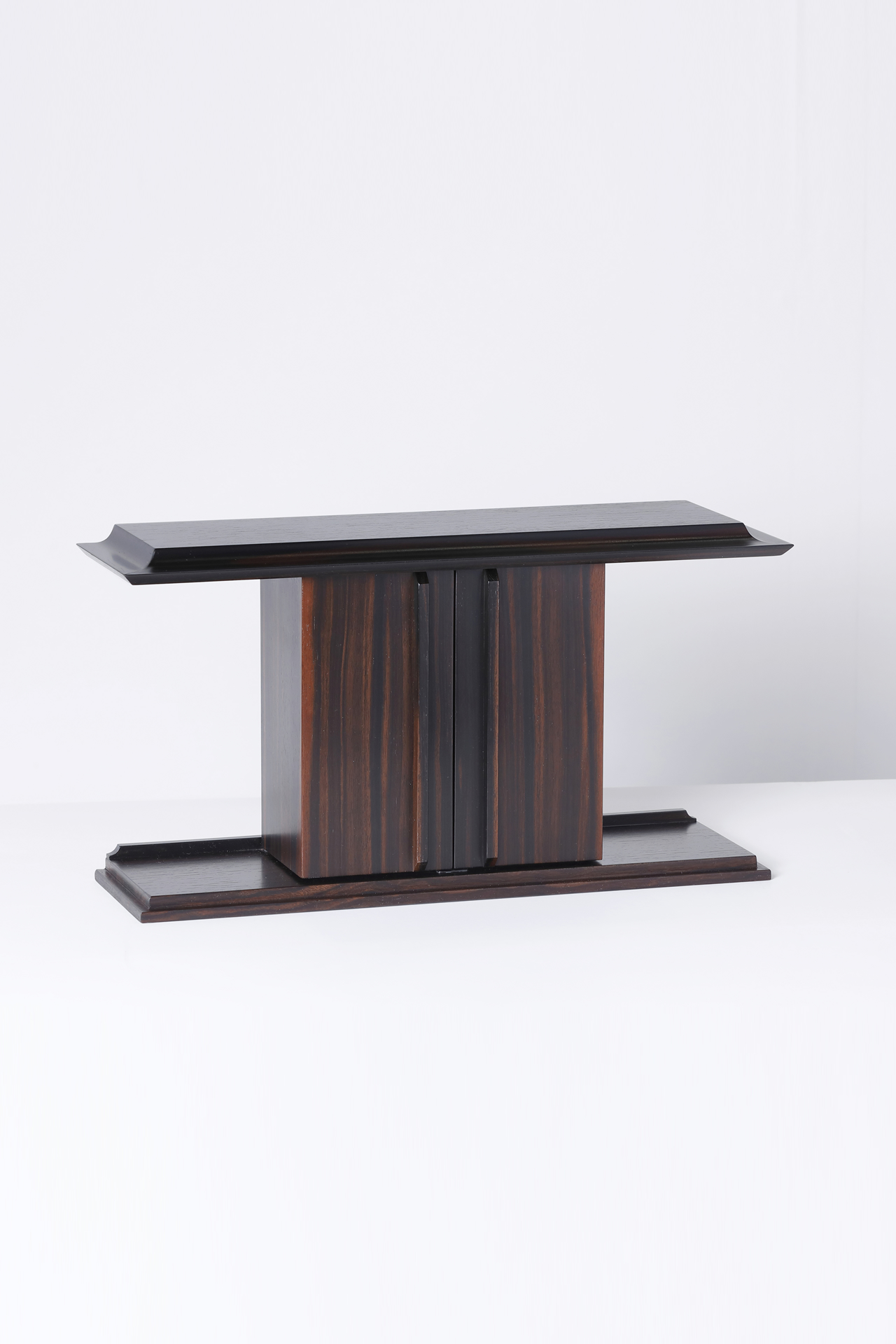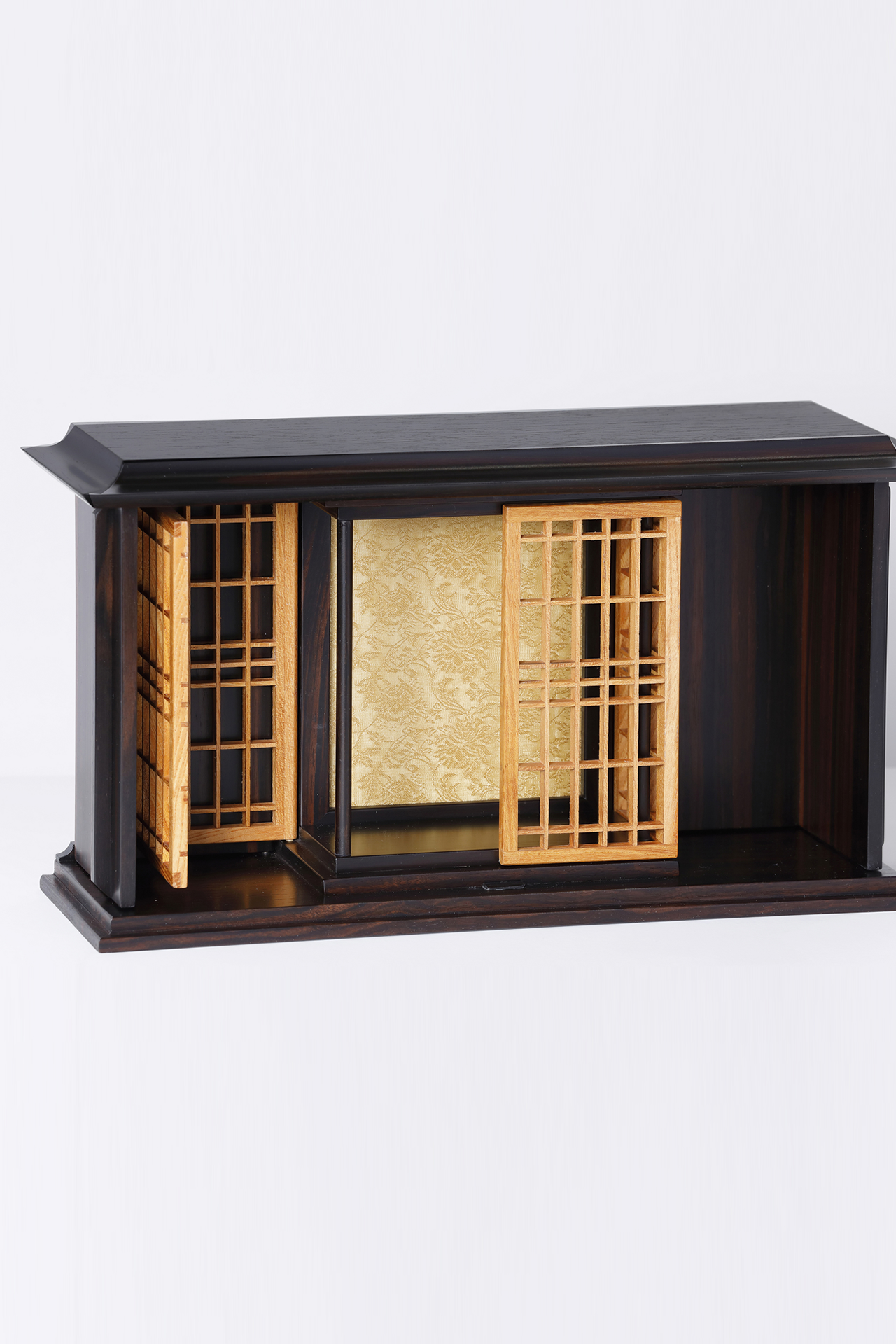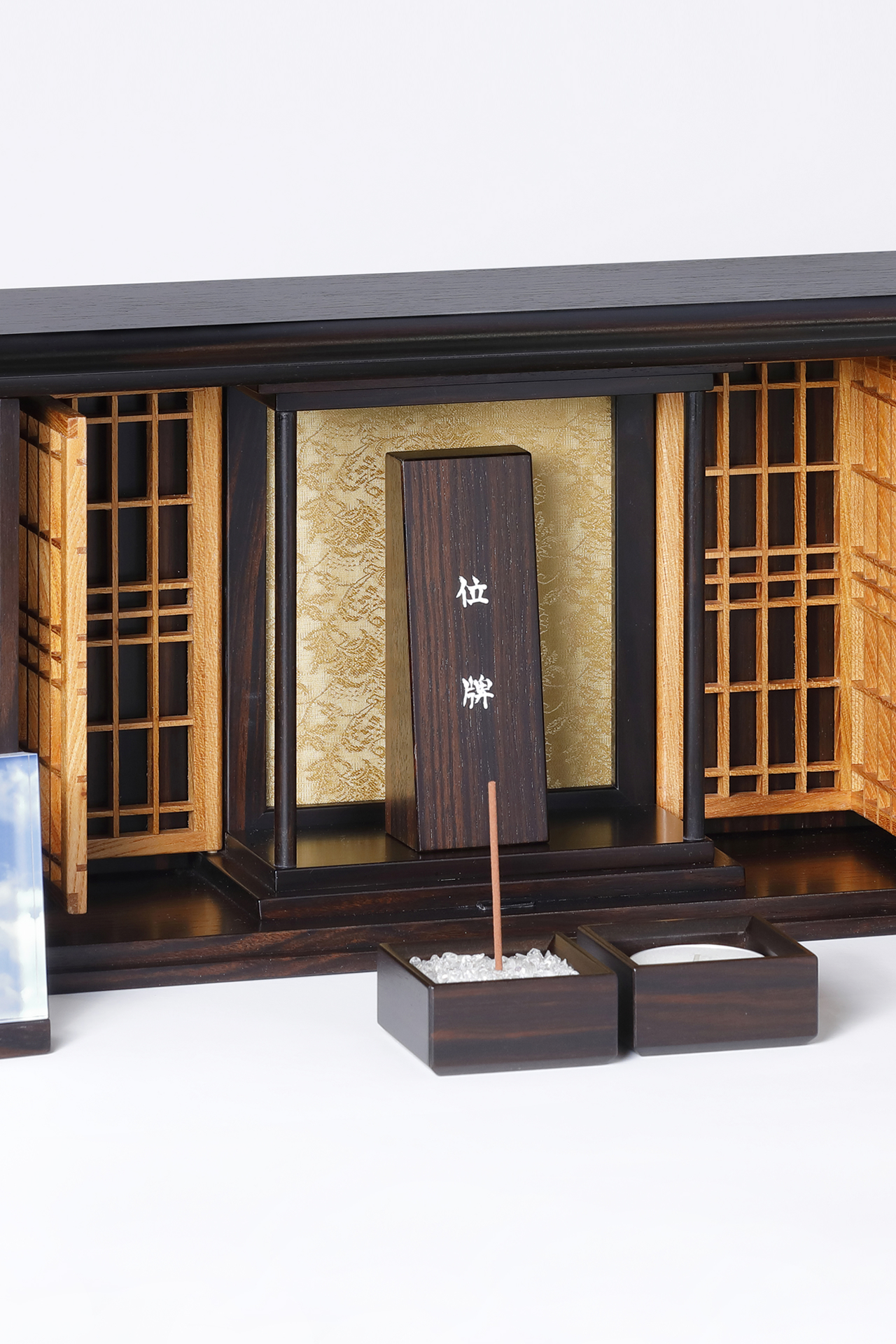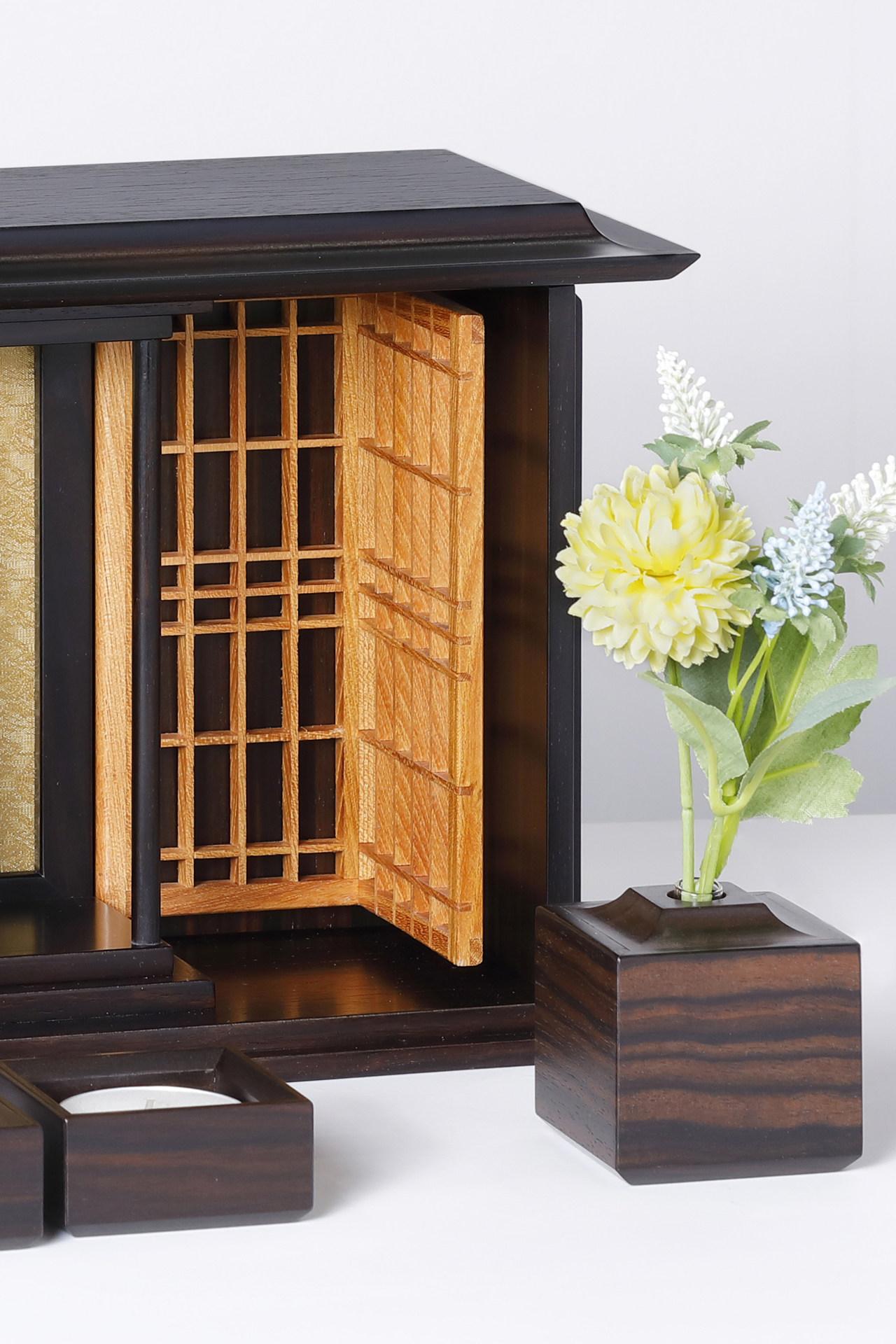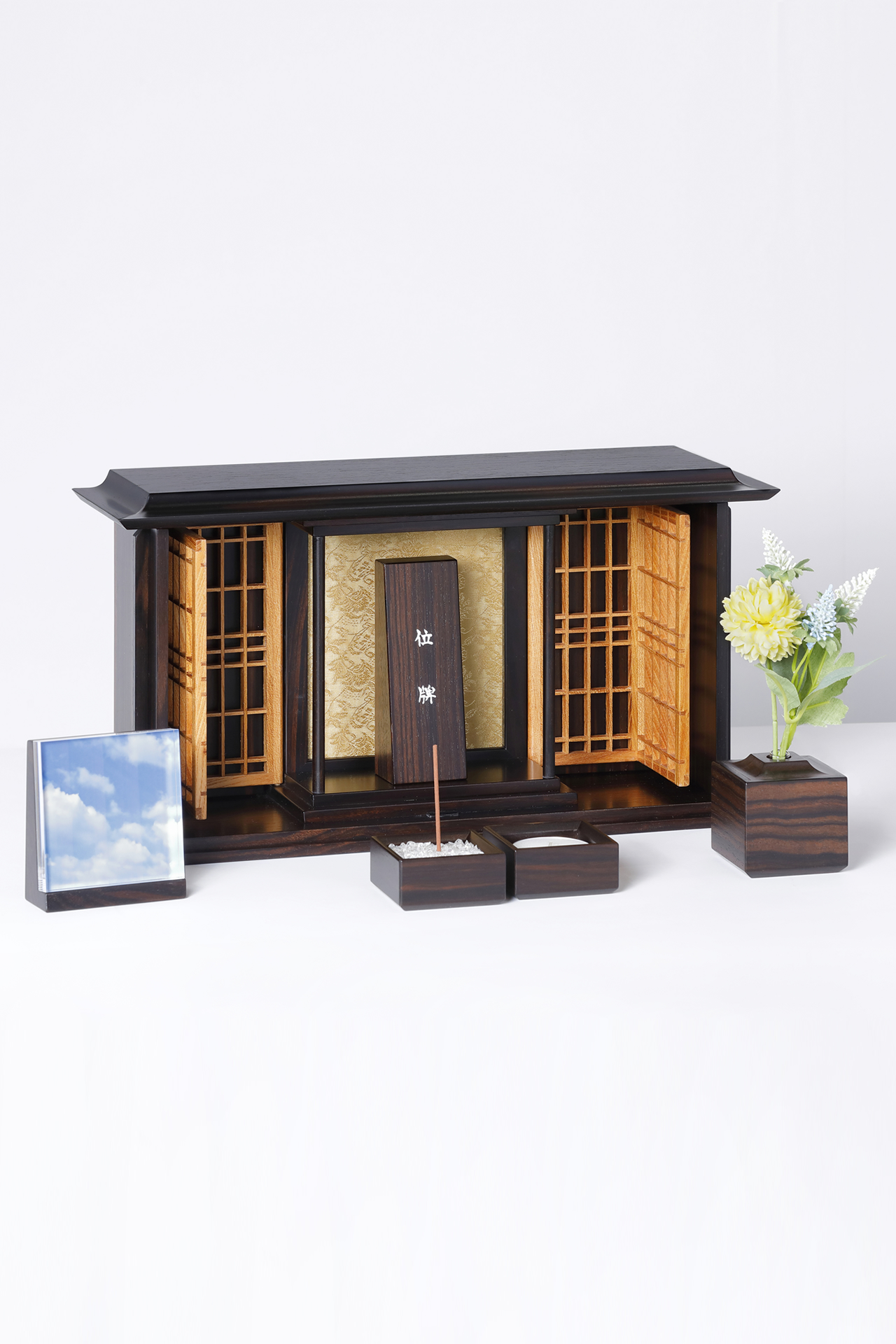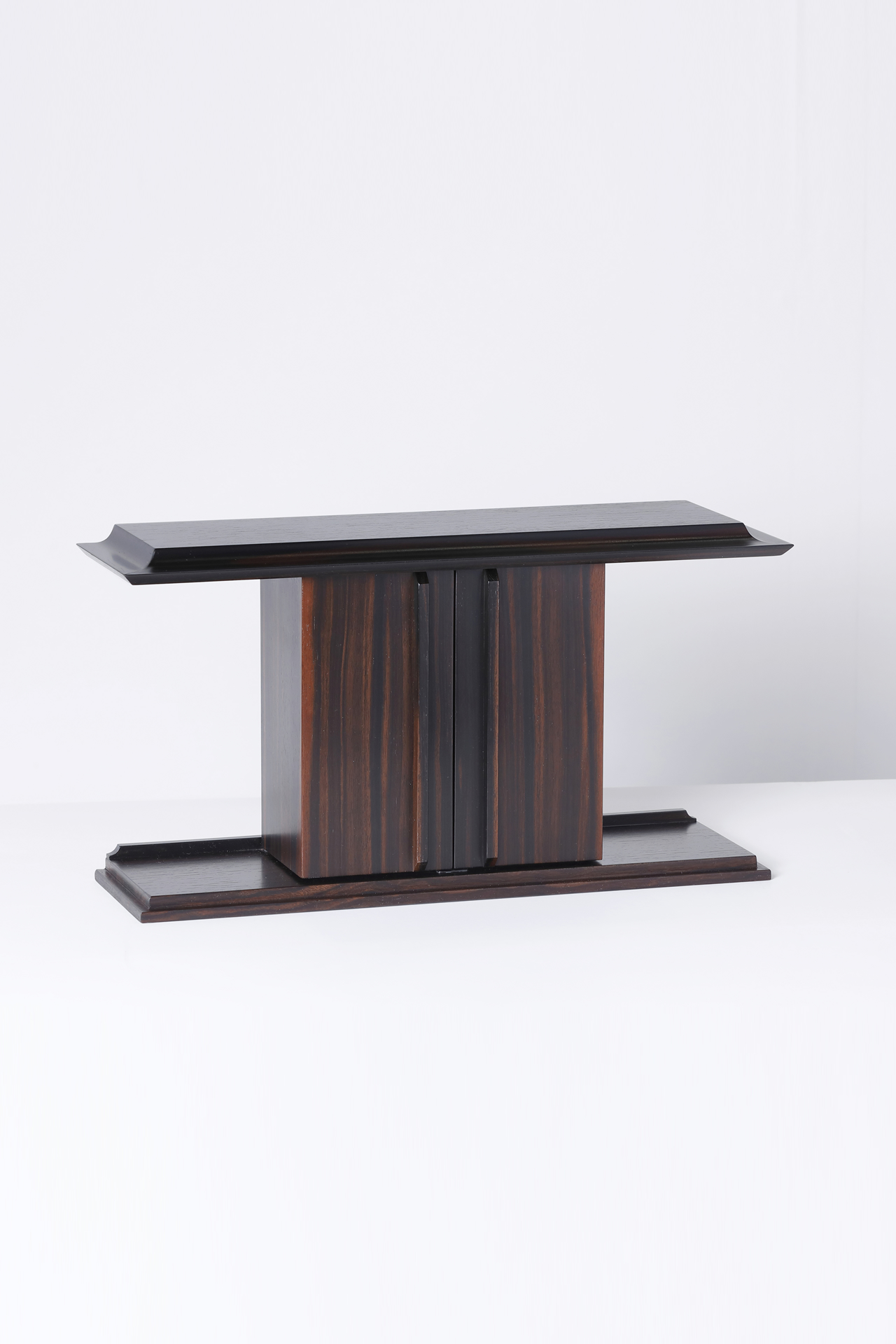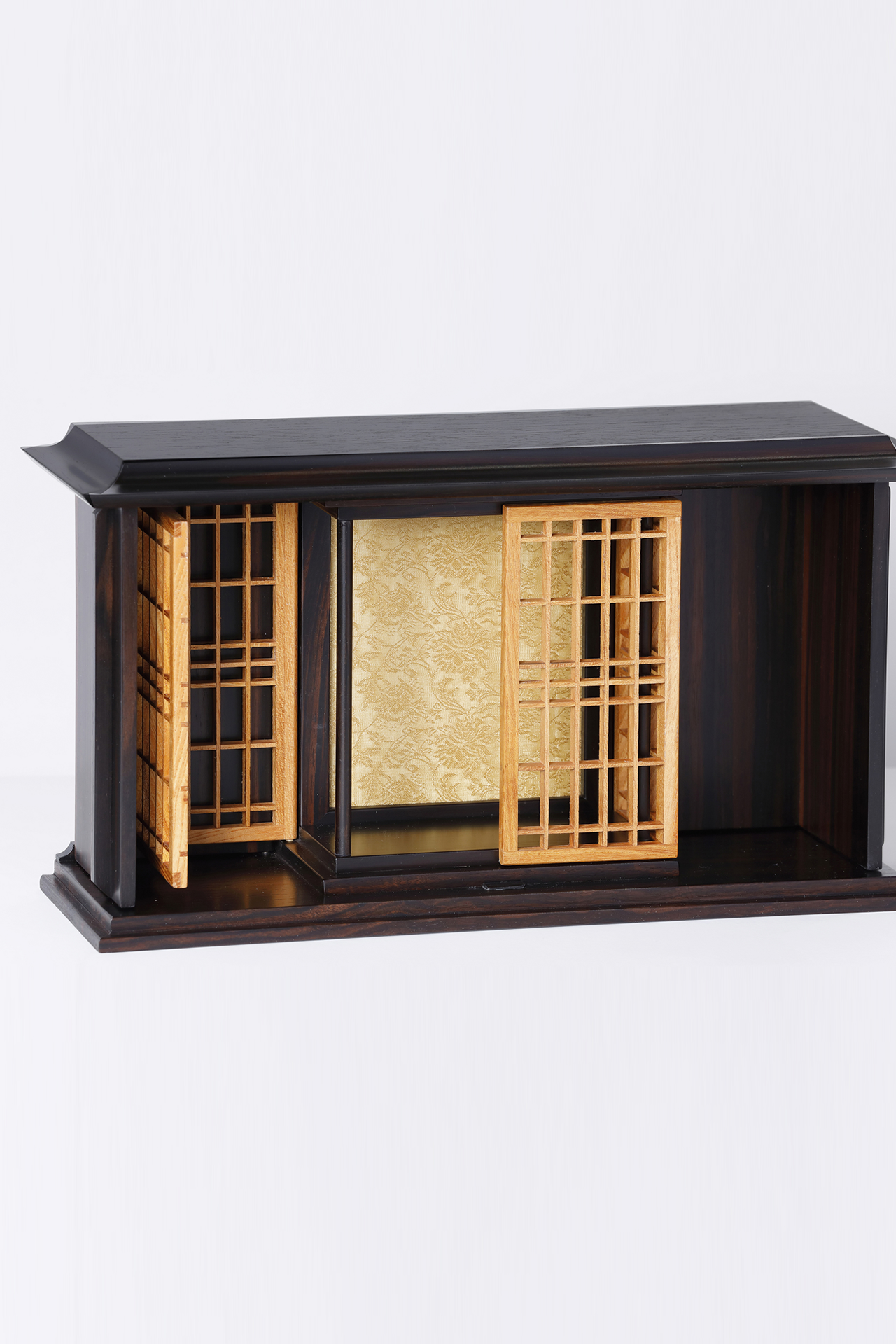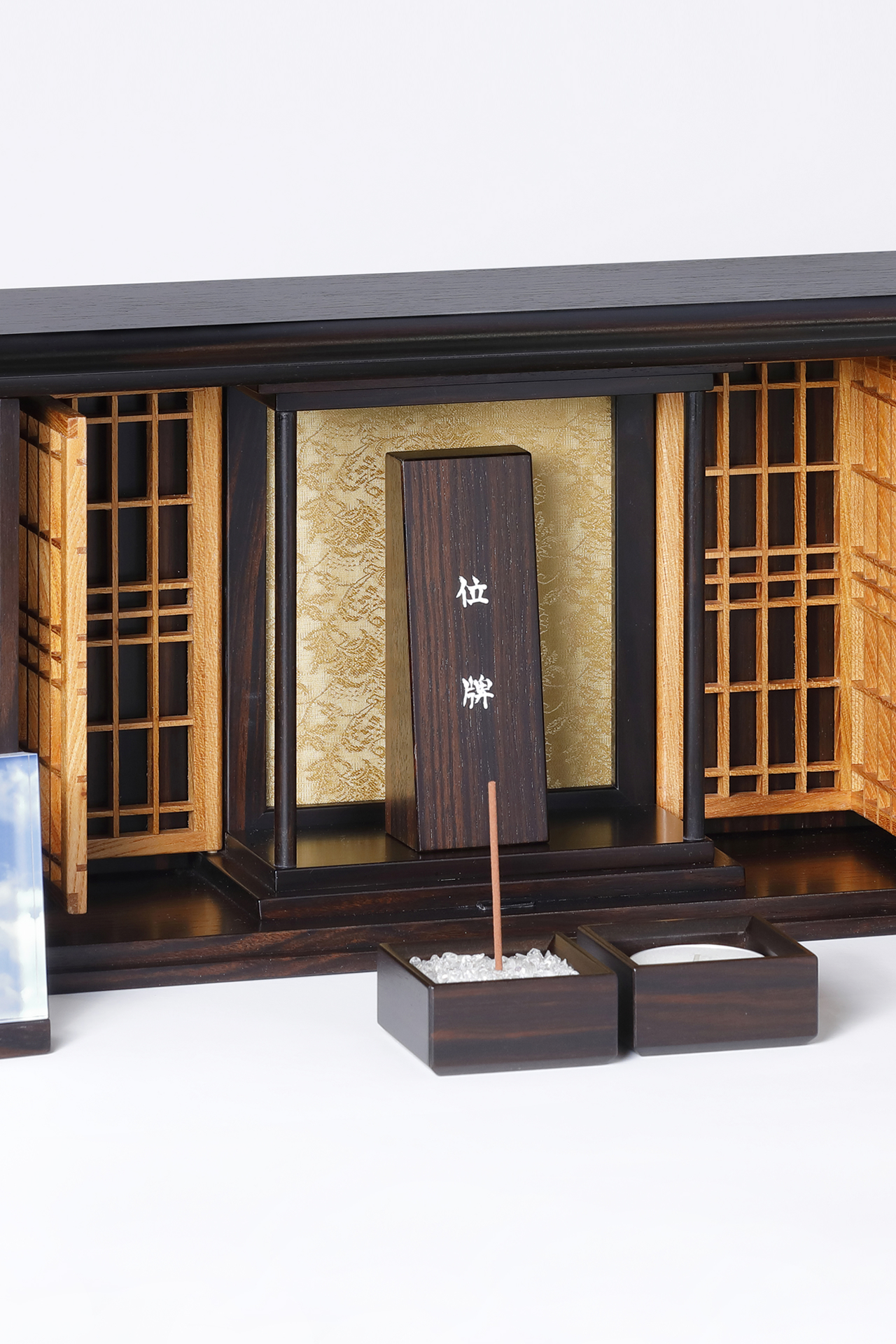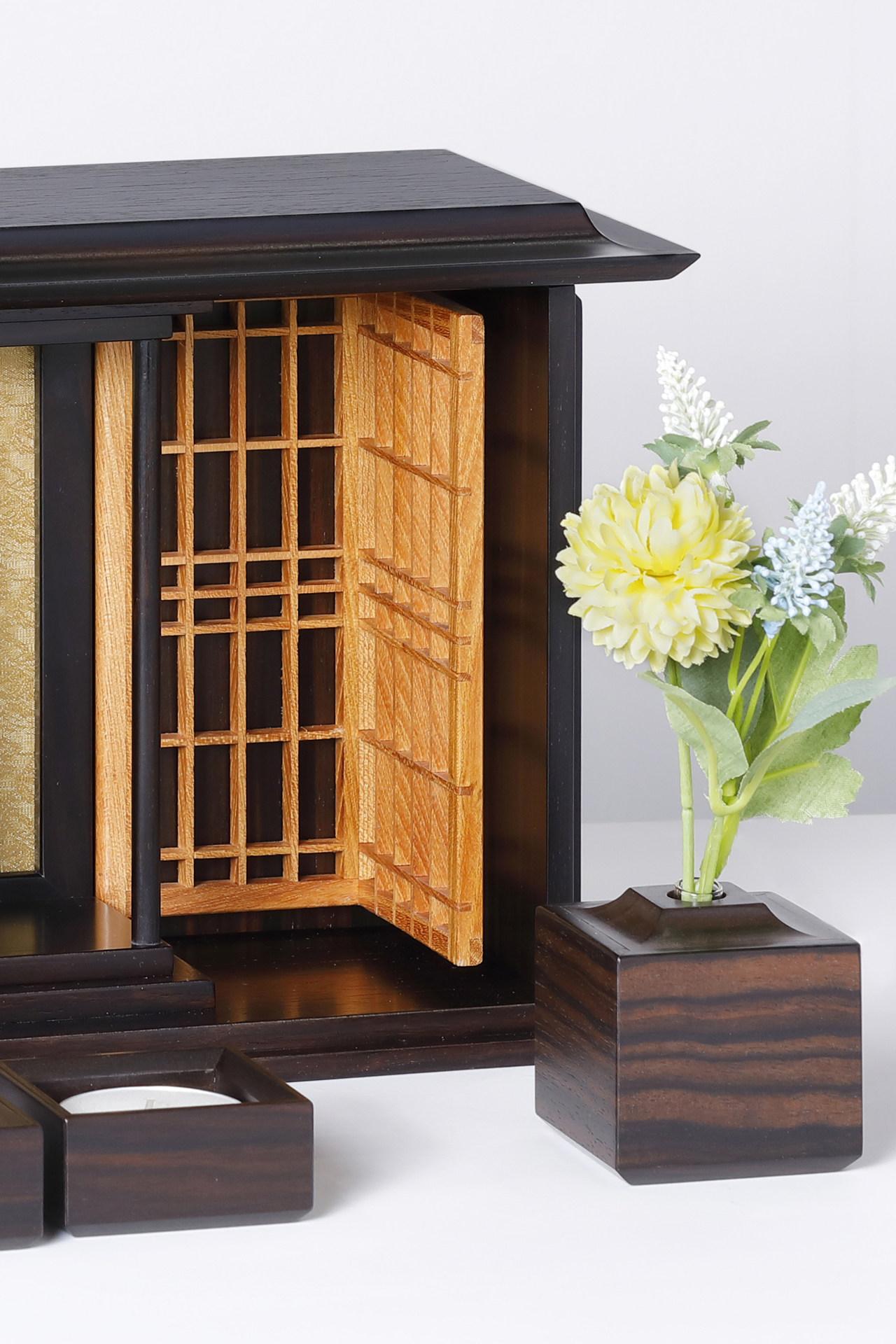 A butsudan is a small temple where you can visit at home.
Based on this idea, we have created "Tokyo Butsudan Temotendo,"
an ultra-compact and modern design that can be placed anywhere.
It differs from ordinary furnished butsudan and memorial stands
in that it is an authentic butsudan that resembles a main hall
and does not omit the large door, shoji, shumidan, or roof.
In order to bring out the beauty of the wood grain,
which is a characteristic of Tokyo butsudan, ebony,
which is difficult to obtain due to its
high processing difficulty, is used.
Each piece is handcrafted by skilled craftsmen.
The beautiful finish is highly interior-friendly
with a modern Japanese design.
Tokyo Butsudan Temotodo
Iwata Butsudan Seisakusho Ltd.
Tokyo Butsudan Temotodo

Type: 1 type
Material: Body: ebony, zelkova, perbook (core material), flower stand: ebony and glass, incense stand (fire stand): ebony, photo stand: ebony and acrylic, tablets: ebony
Size:
Main body: approx. 344x106x182mm/2kg,
Flower stand: approx. 52x52x56mm,
Incense stand (fire stand): approx. 52x52x25mm,
Photo stand: approx. 70x30x79mm,
Tablets approx. 40x30x110mm
Suggested retail price (tax included)
Main unit: 220,000 yen,
Flower stand: 9,460 yen,
Incense stand (fire stand): 5,720 yen,
Photo stand: 9,460 yen
Tablets 16,500 yen
*The information on this site is as of June 2023.
*Sizes, colours and shapes of the actual products may differ slightly as they are
handmade.
*Product specifications and suggested retail prices may change without prior notice.