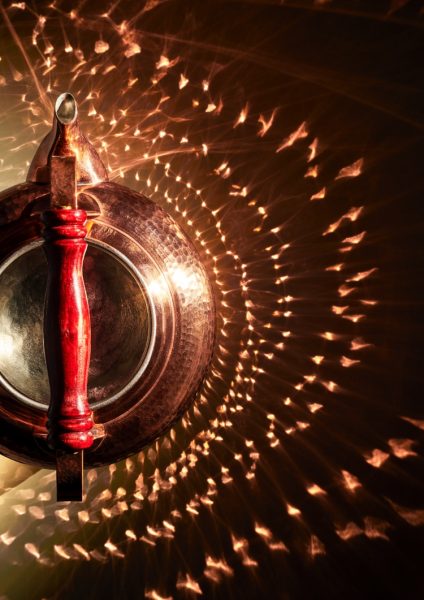 image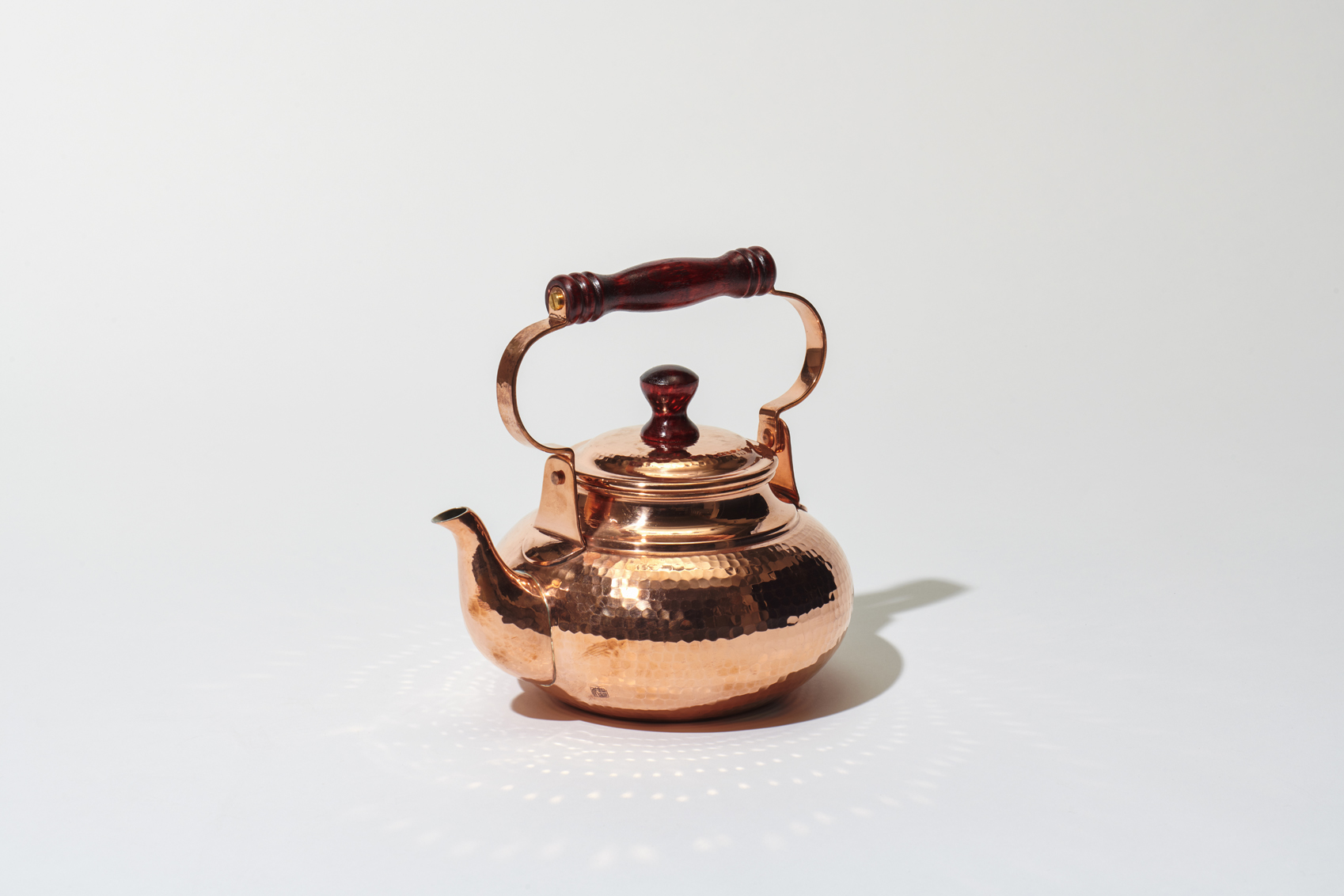 Special Copper Kettle (2L)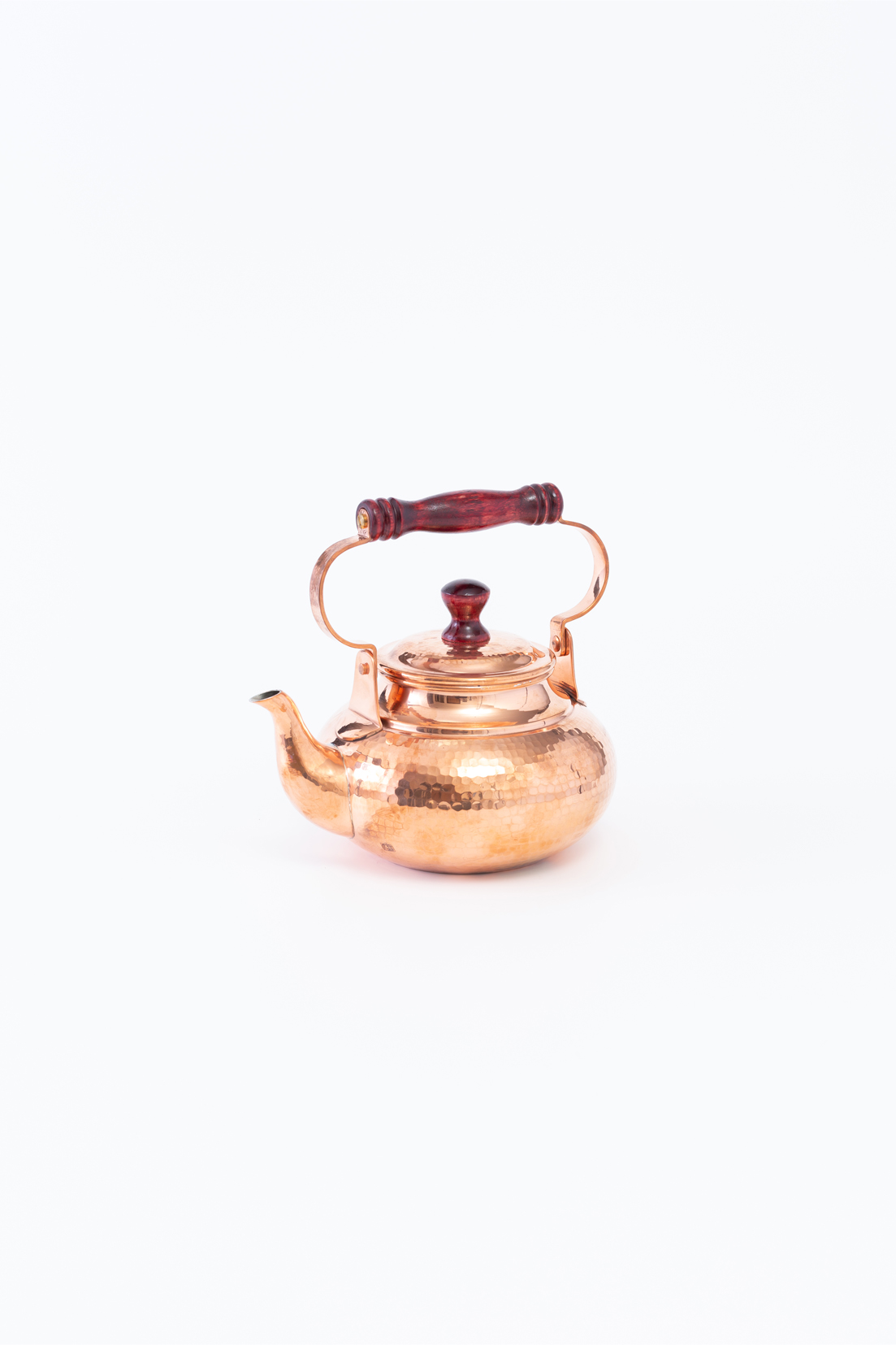 Special Copper Kettle (2L)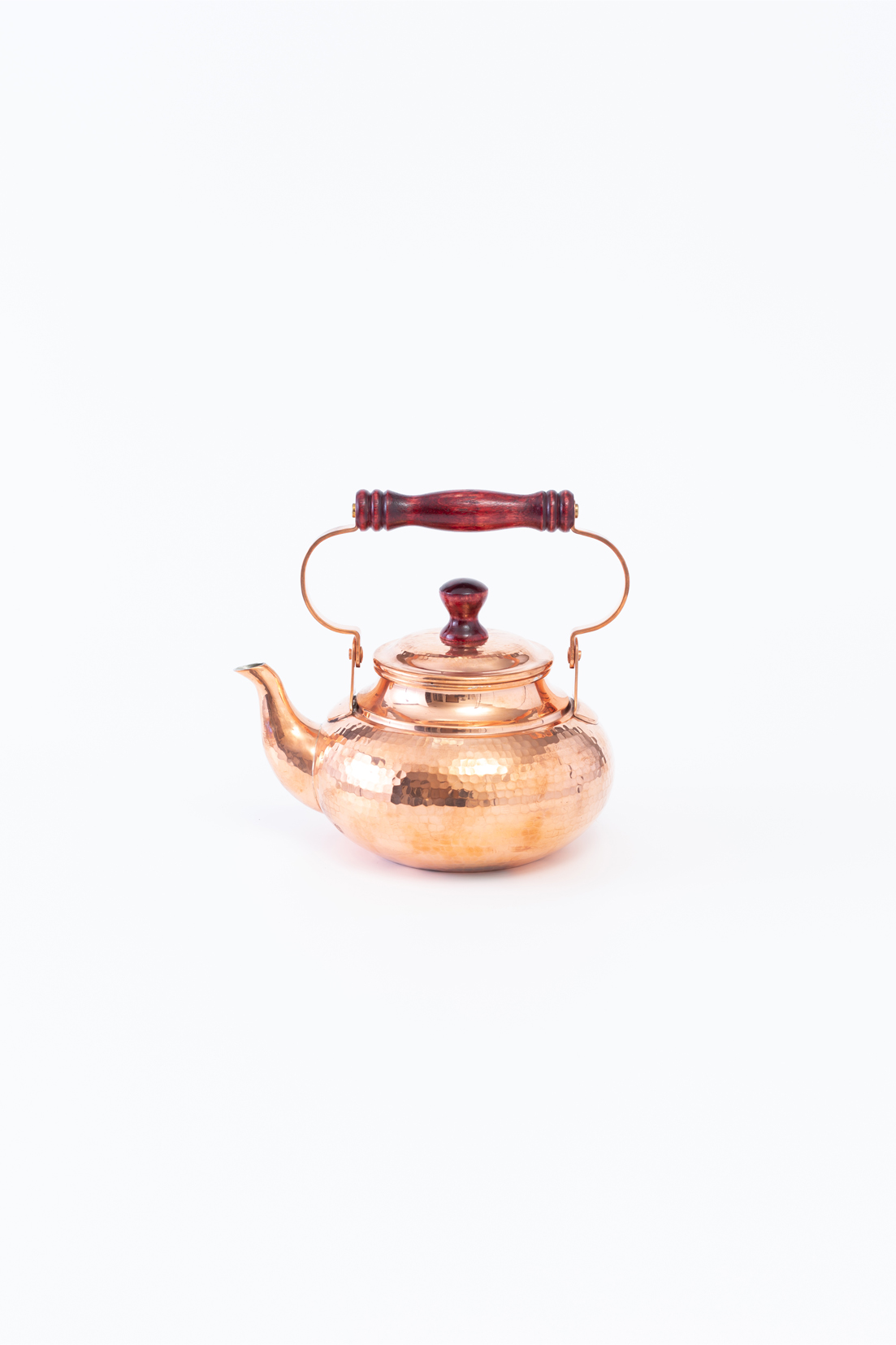 Special Copper Kettle (2L)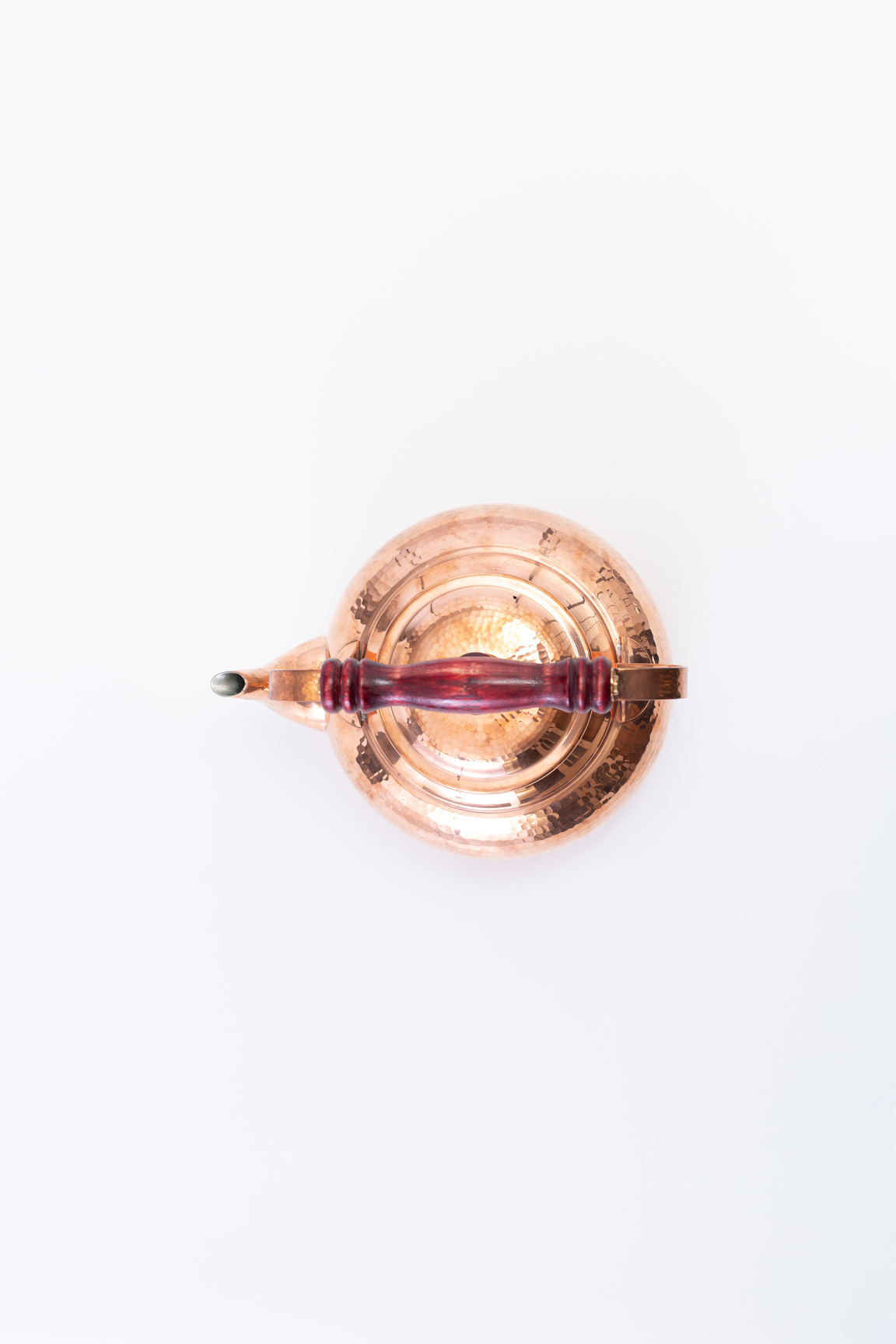 Special Copper Kettle (2L)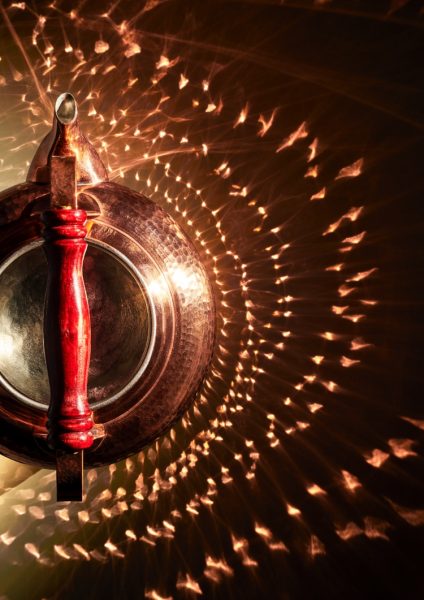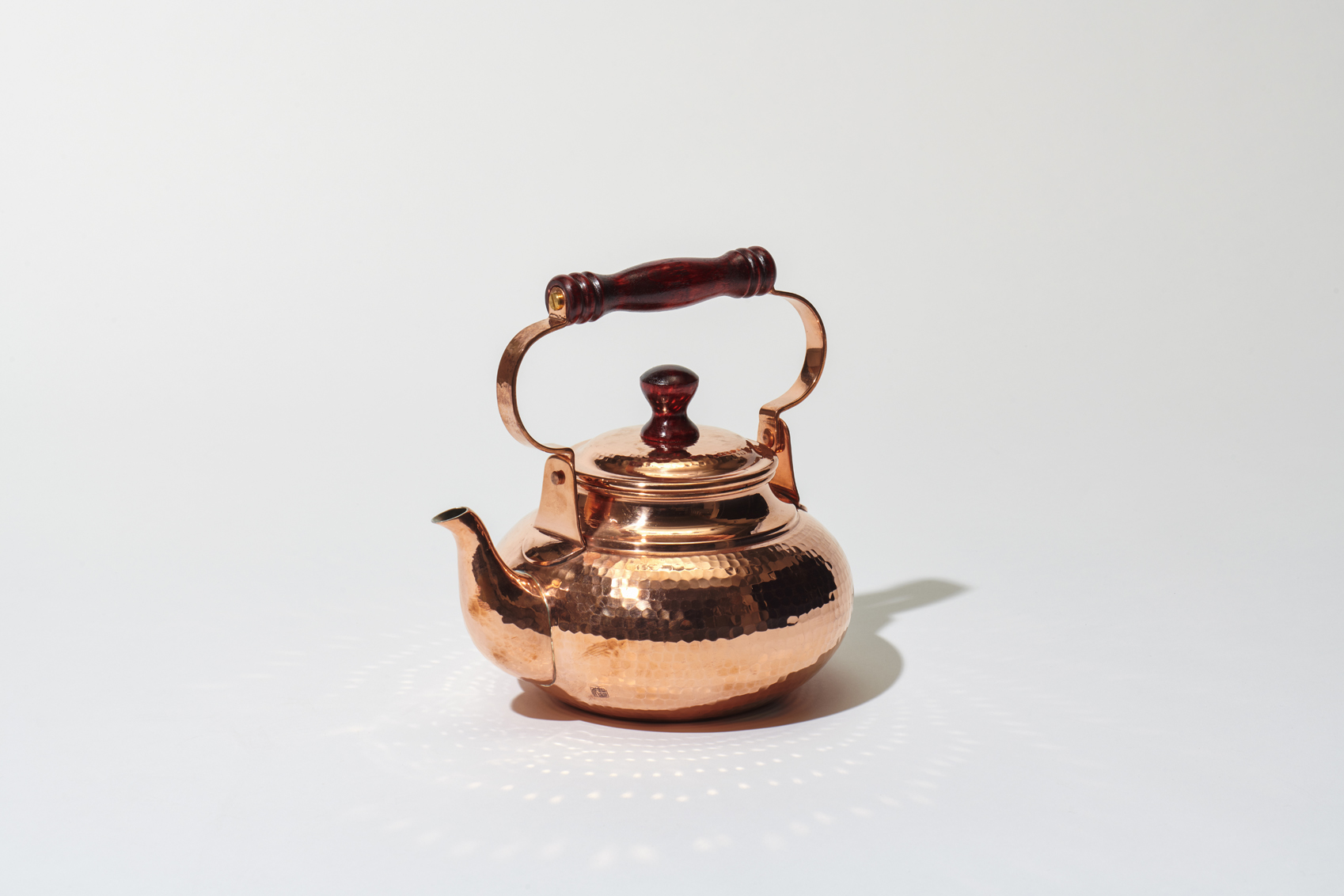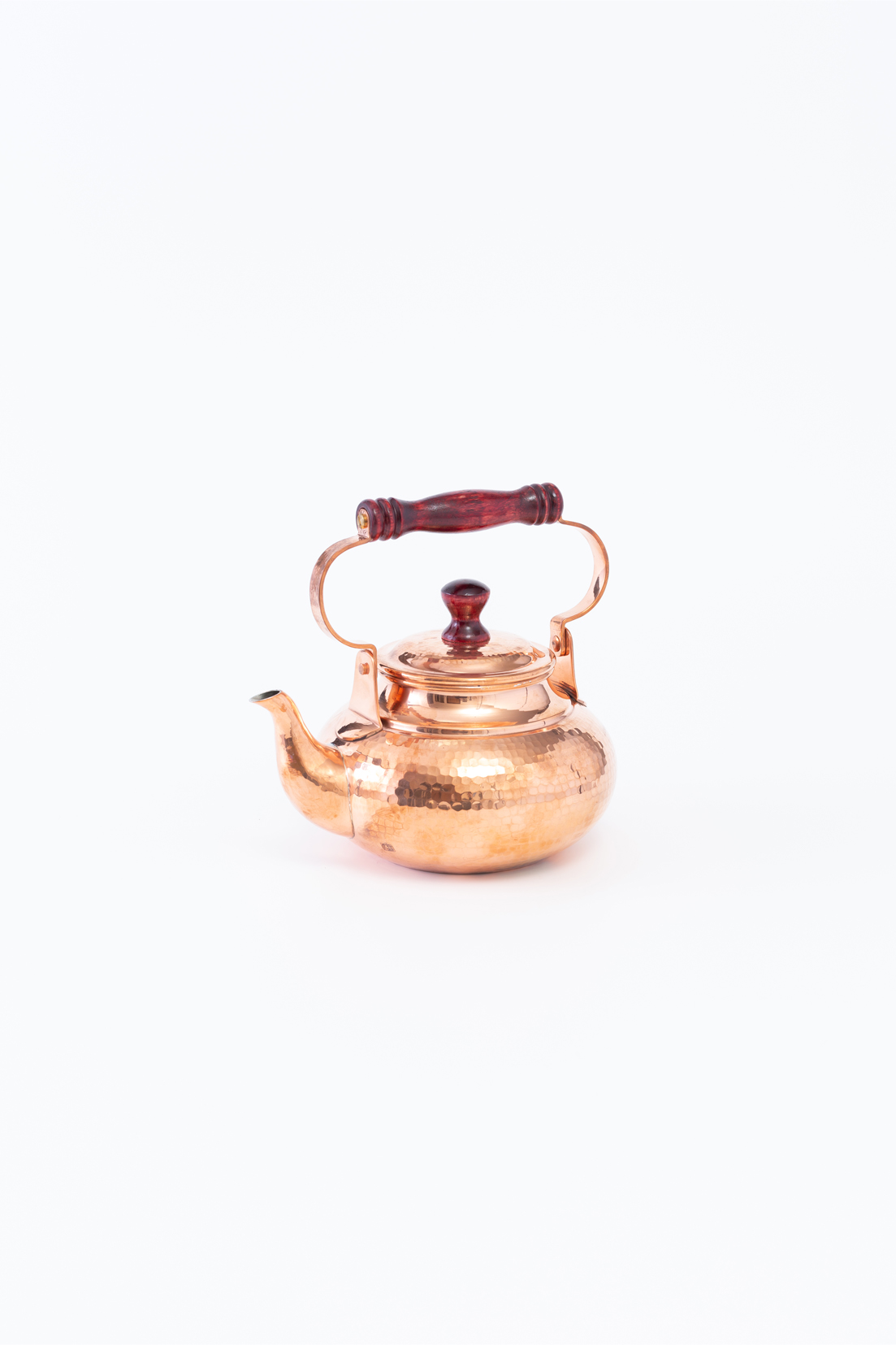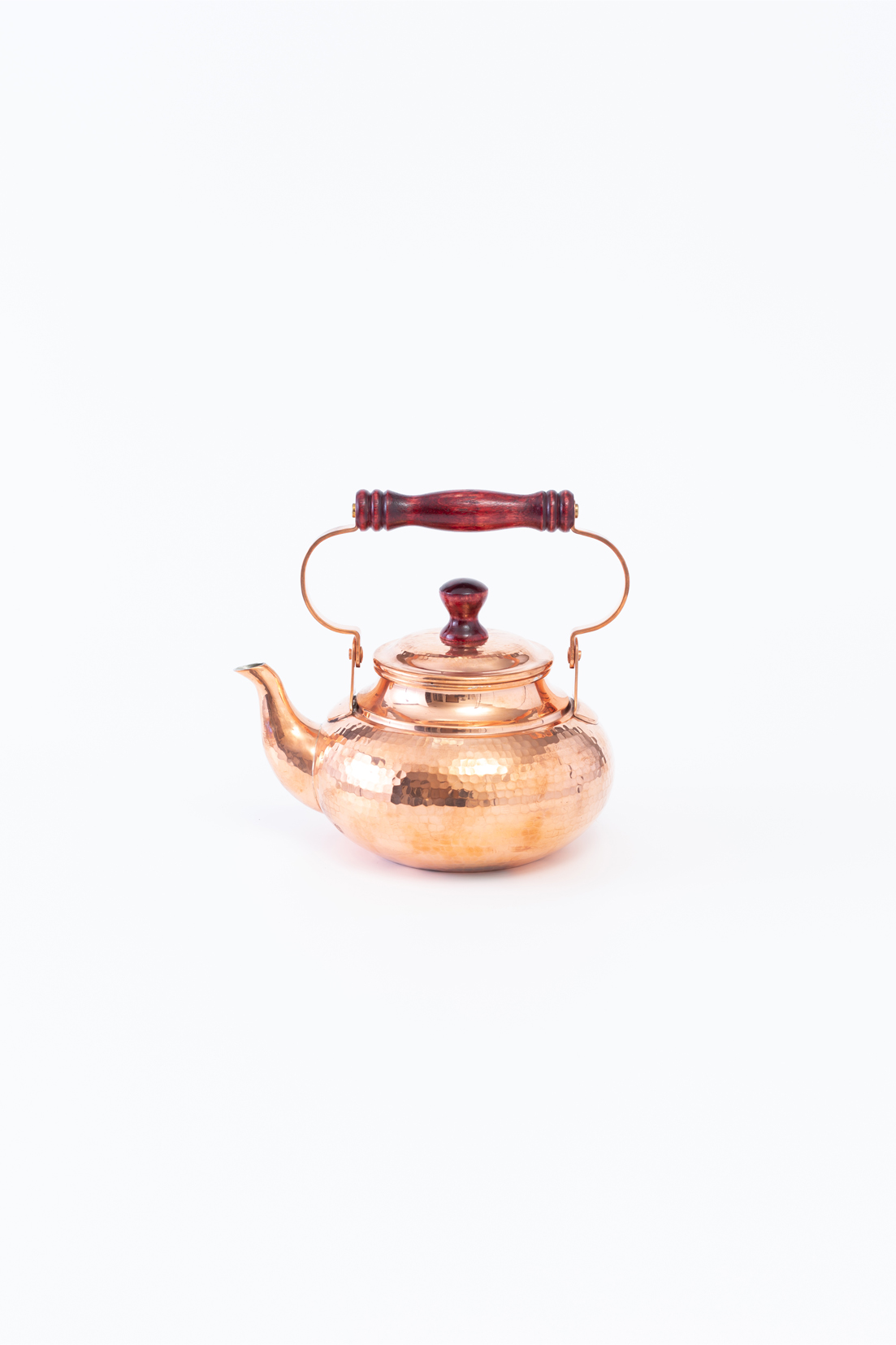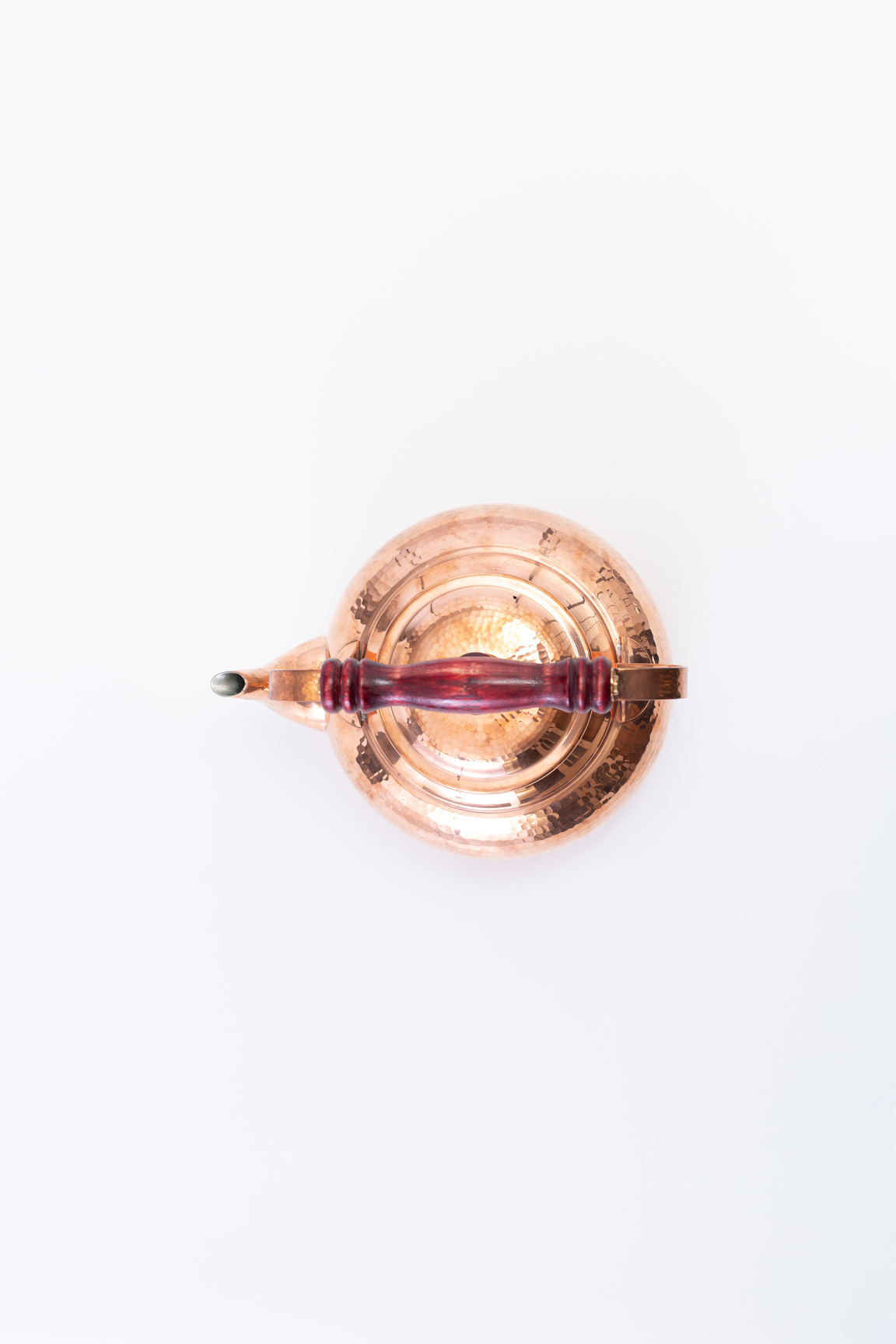 A copper kettle made from a single sheet of copper
using a technique called Tankin to leave a hammered finish.
This plump and adorable shape can hold 2L.
Heat conductivity said to be 22 times as fast as that
of stainless steel allows you to boil water in an instant.
The large spout is called a Tanukiguchi,
and delivers a strong pour for boiling water,
which causes the tea leaves to "dance",
making it ideal for making black tea.
The inside of the kettle has been hand-lined with a thick layer of tin.
The handle uses water-resistant birch wood
and offers a good grip that provides stability even
when holding the kettle when full of water.
The item is full of the kind of attention to detail in utility
that can only come from a workshop
that has dealt with copper articles for three generations
since its establishment in 1924.
This beautifully functional copper kettle
also exhibits a lovely change in colour the more it is used,
and this ageing process only serves
to deepen the user's attachment to it.
Size: W190mm x D250mm x H230mm
Capacity: 2 L
Materials: Copper, tin, birch
*The information on this site is as of December 2017.
*Sizes, colours and shapes of the actual products may differ slightly as they are handmade.
*Product specifications and suggested retail prices may change without prior notice. Prices shown are all tax exclusive suggested retail prices.